Pet Treater Dog Pack is a monthly dog subscription! Every month you receive at least one bag of treats made in the USA or Canada along with one toy each month for $12.99 and free shipping. Small, medium, and large dog options are available. Subscribers have access to secret deals and add-ons. It's formerly known as Mini Monthly Mystery Box for Dogs and Pet Treater Dog Box Mini. Pet Treater Dog Pack is a smaller version of Pet Treater's Deluxe Dog Pack.
DEAL: Get 10% off your first month! Use coupon code DOGPACK10.
If you want to get your pup be the next Pick of the Litter, you can submit a photo and follow instructions indicated at the back of this card.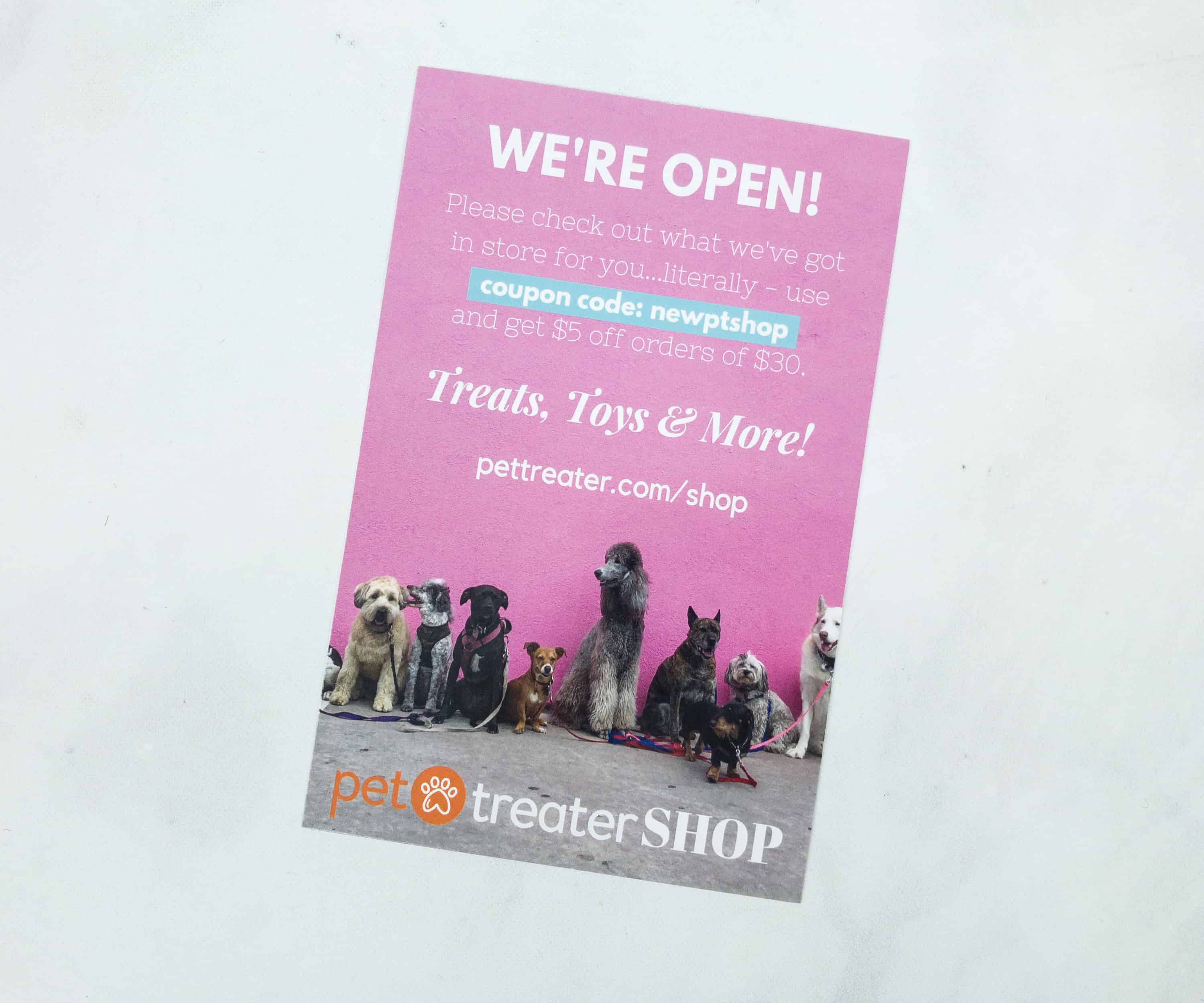 They gave us a $5 off coupon code which can be used at Pet Treater Shop for orders of $30.
There's also a 50% off coupon code is from Lilipi and it's valid until 3/1/19.
Everything in my November 2018 box!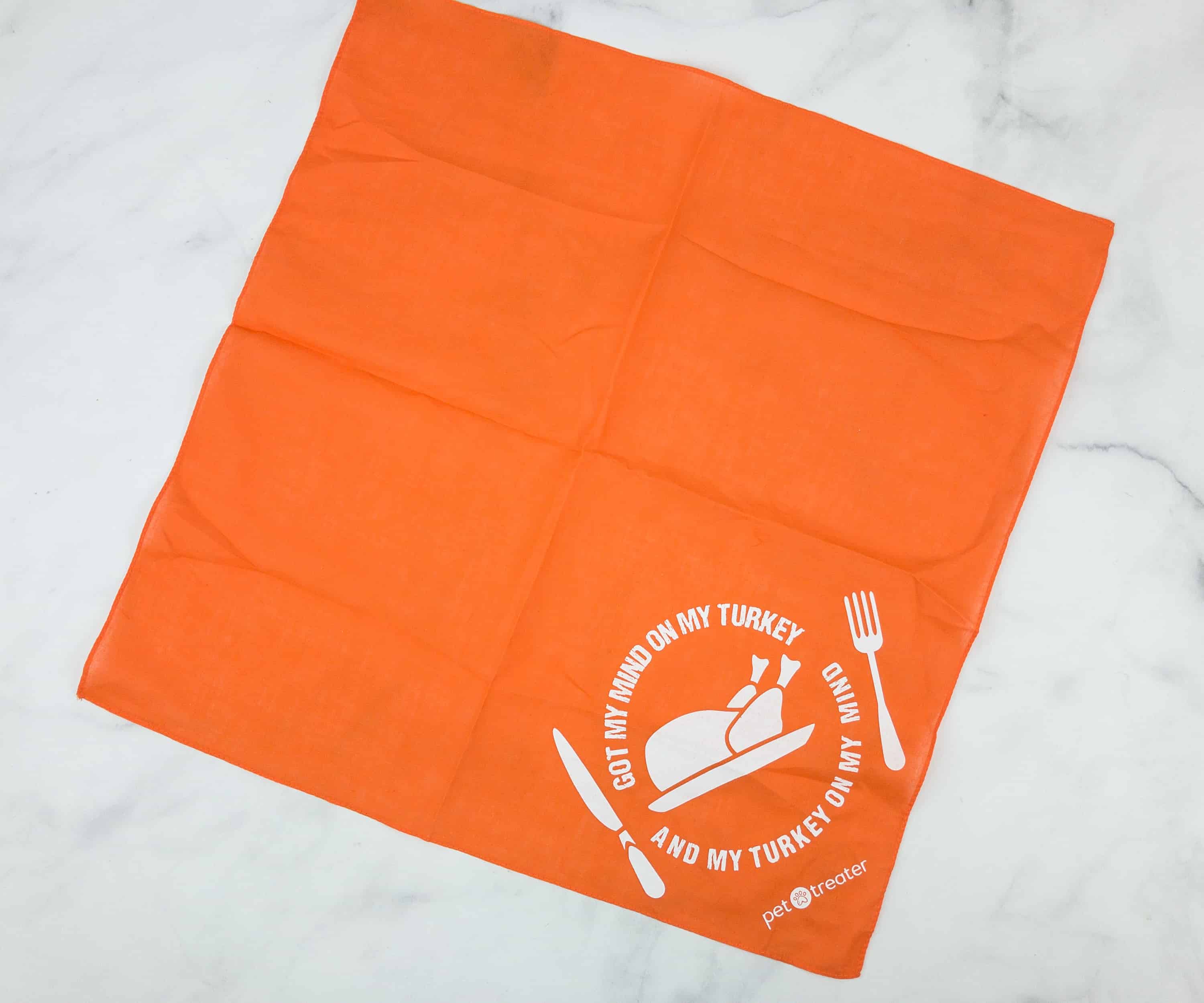 Pet Treater Bandana. Bandanas are all the rage when it comes to pet accessories and this orange bandana certainly catches the eye. Its size is just right for our pups too!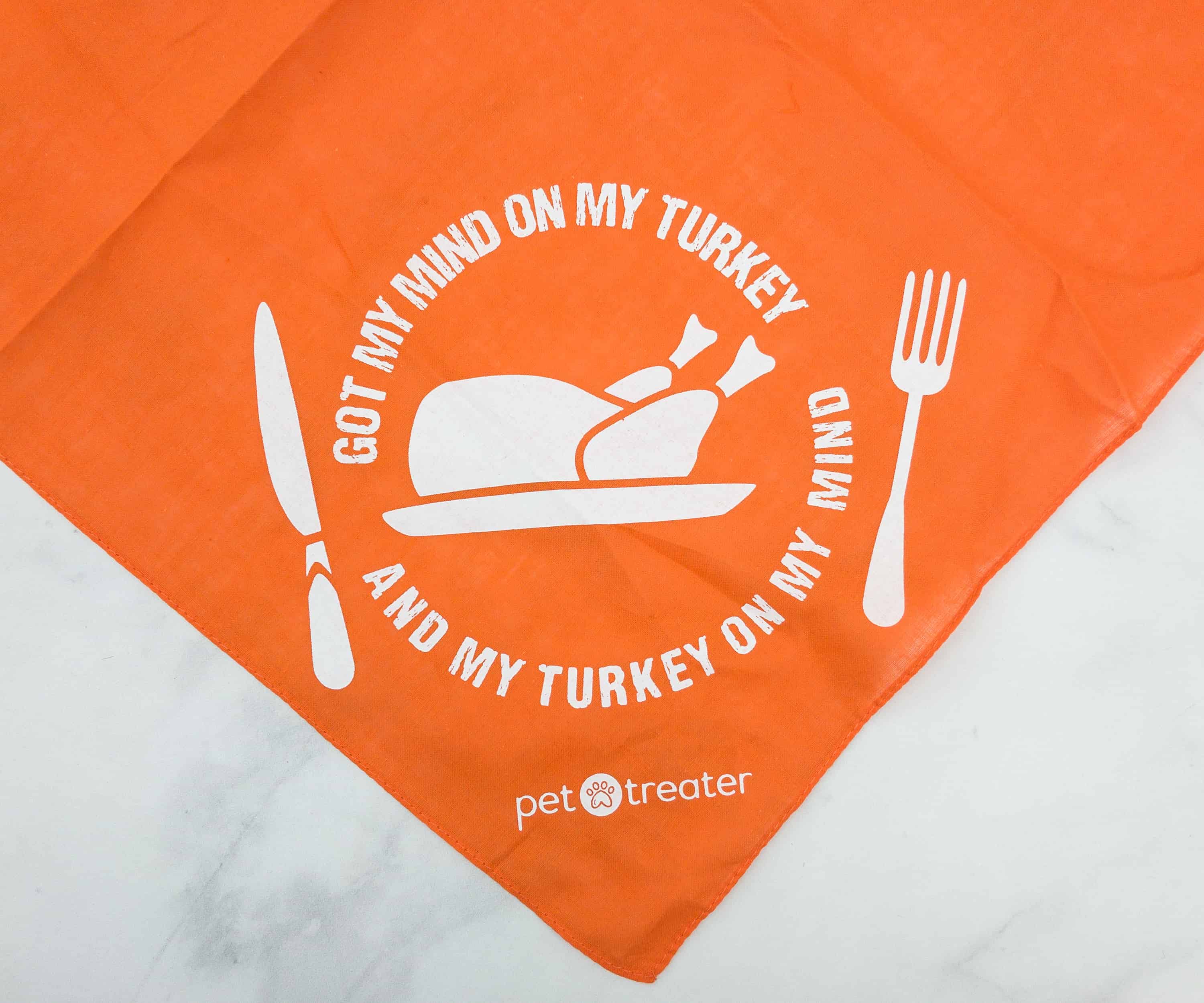 I like the design here which is a nod to Thanksgiving. Turkey, anyone?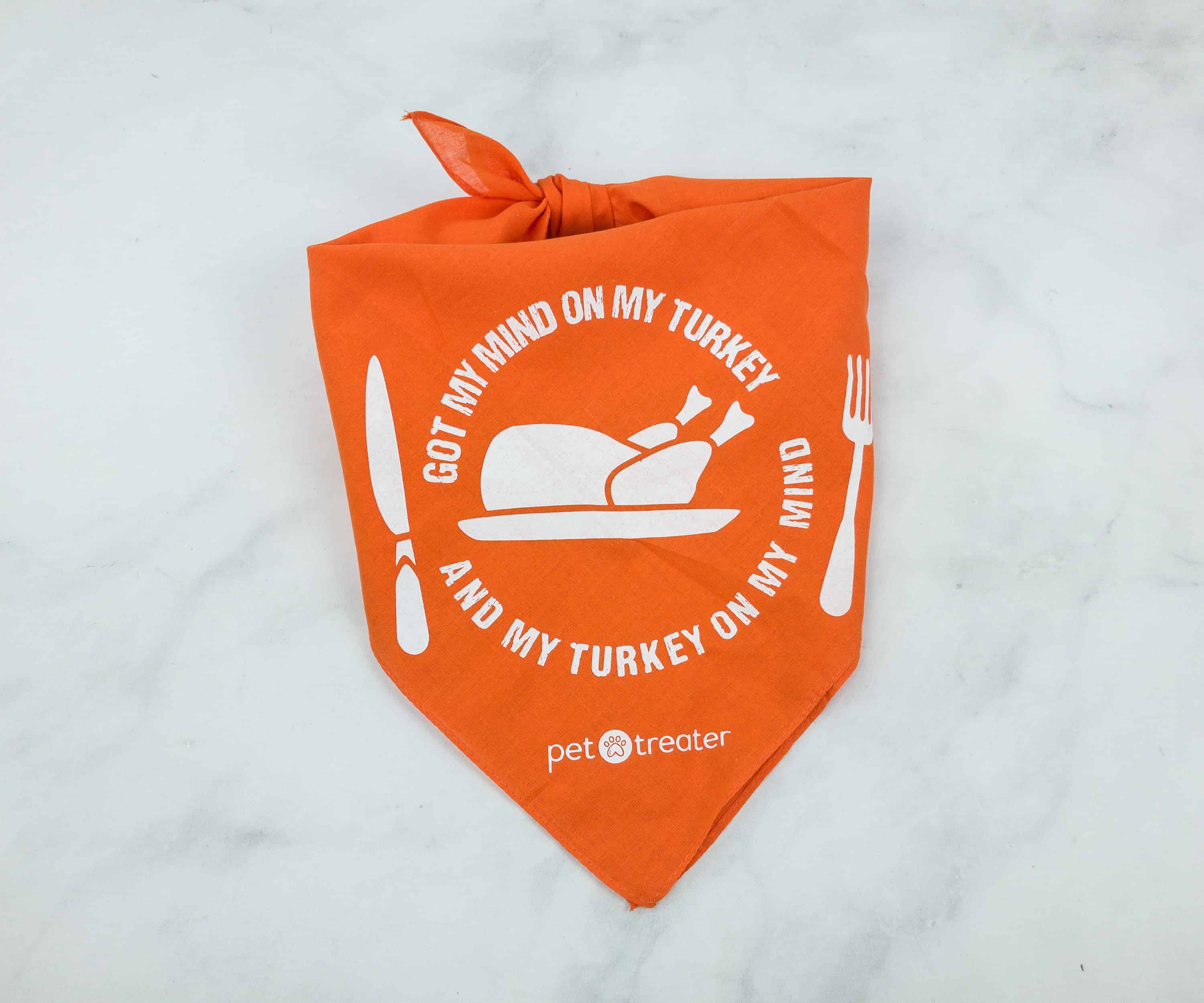 When you fold and tie the bandana around your pet's neck, this is how it's going to look like.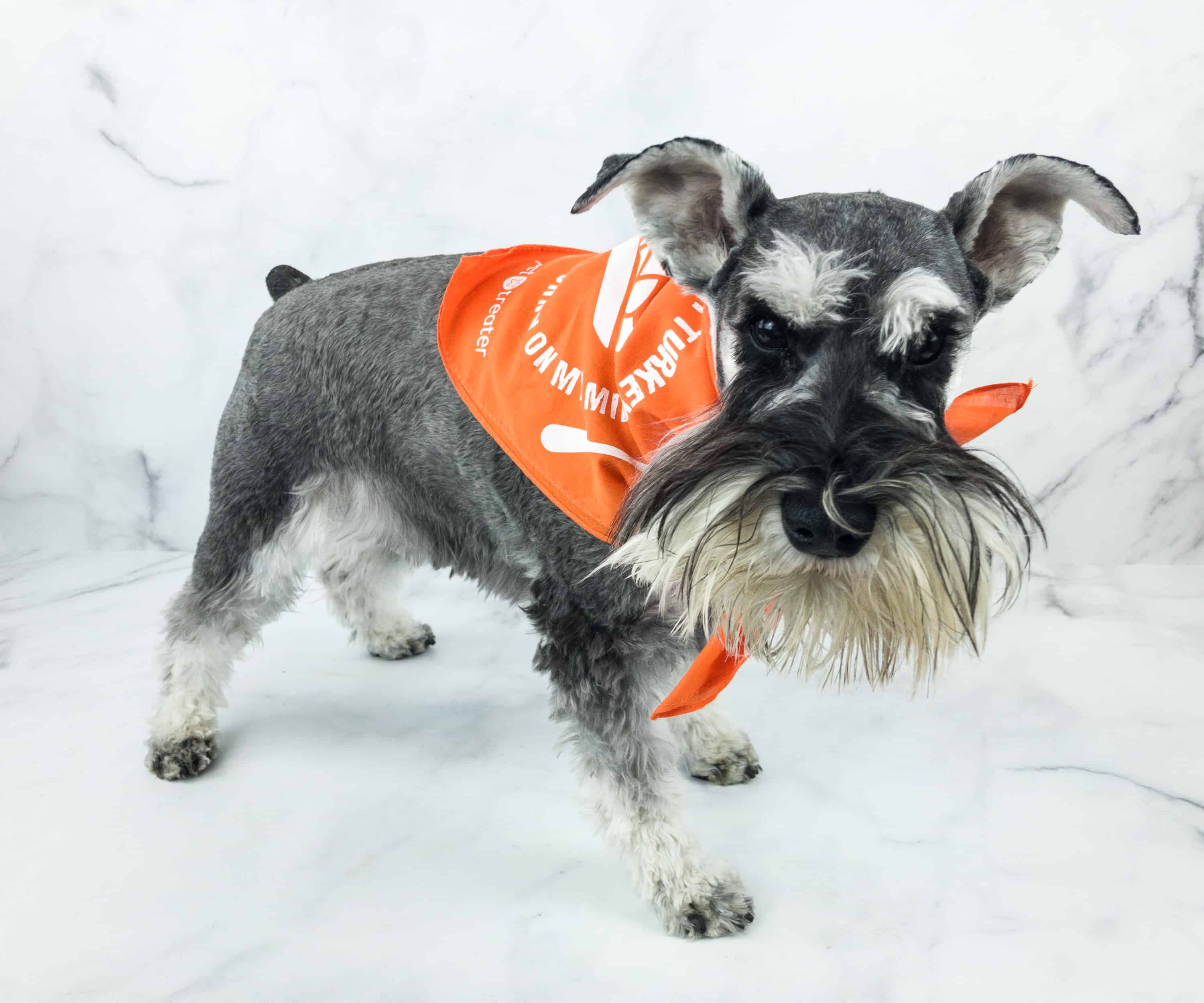 As you can see, Dean is sporting it already! It does stand out, right?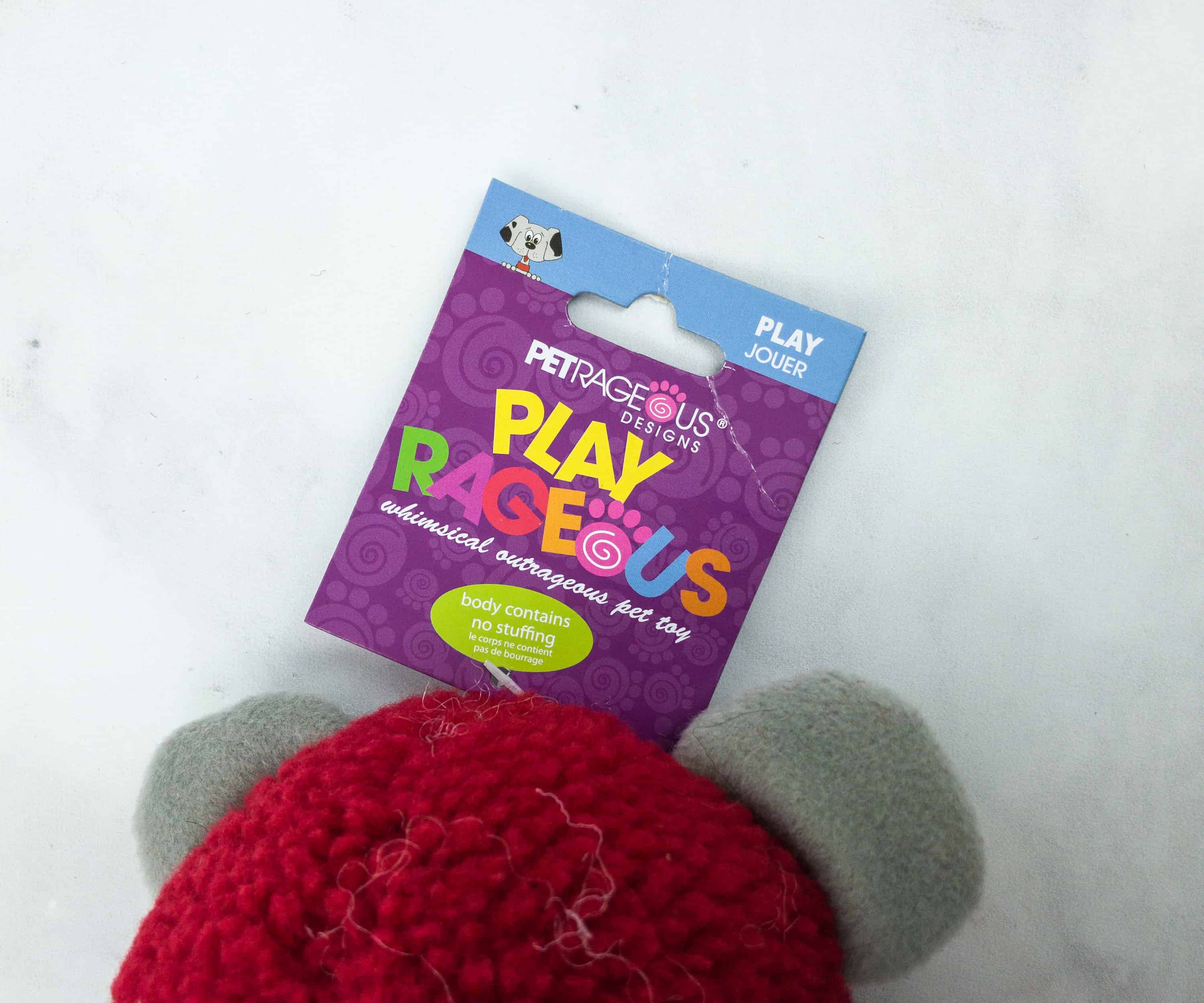 Petrageous Designs Play Rageous Pet Toy. The featured dog toy this month resembles a mouse or a rodent. Its doesn't contain any stuffing!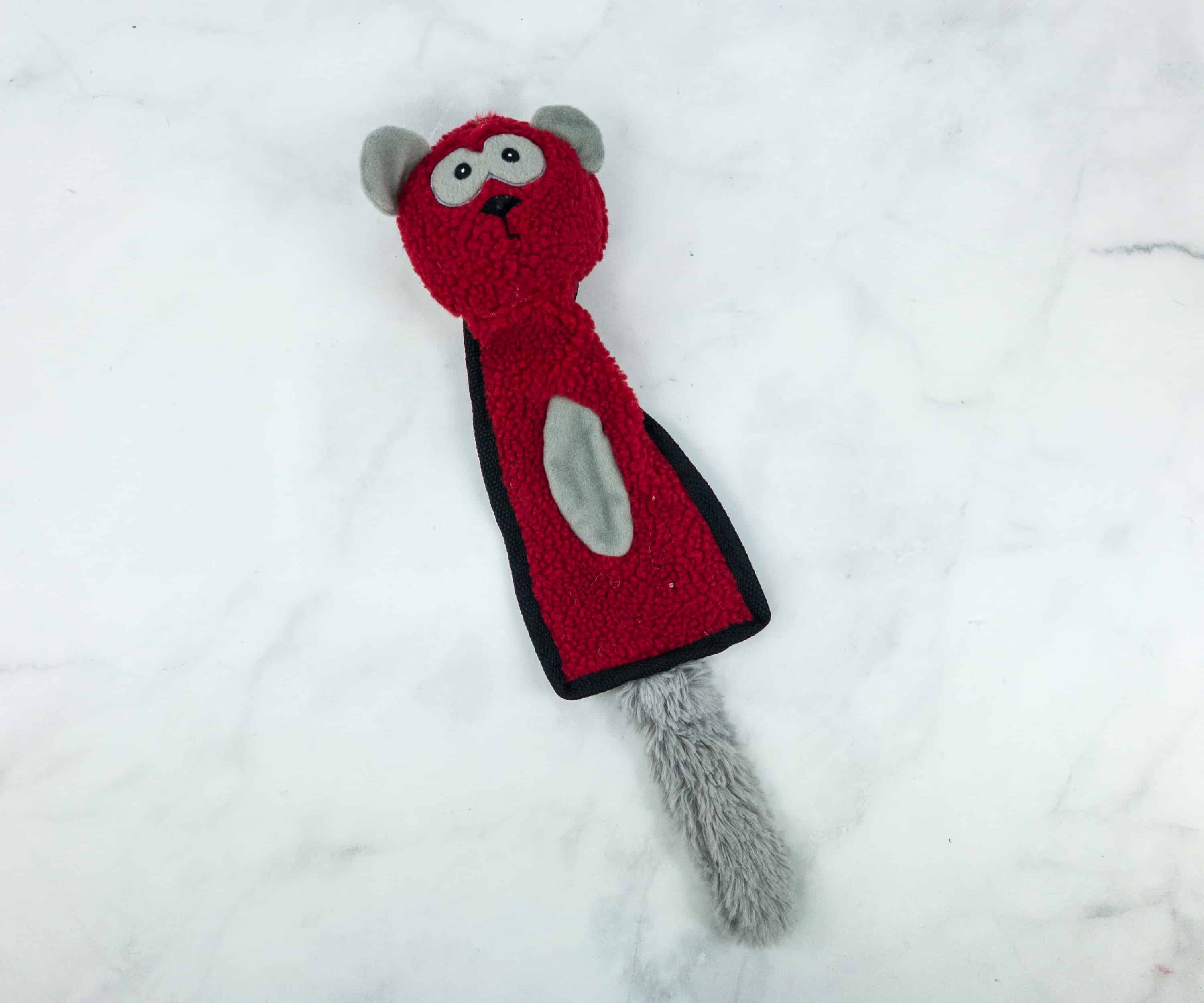 Its face and body are in red, while the tail, arms, and ears are in gray.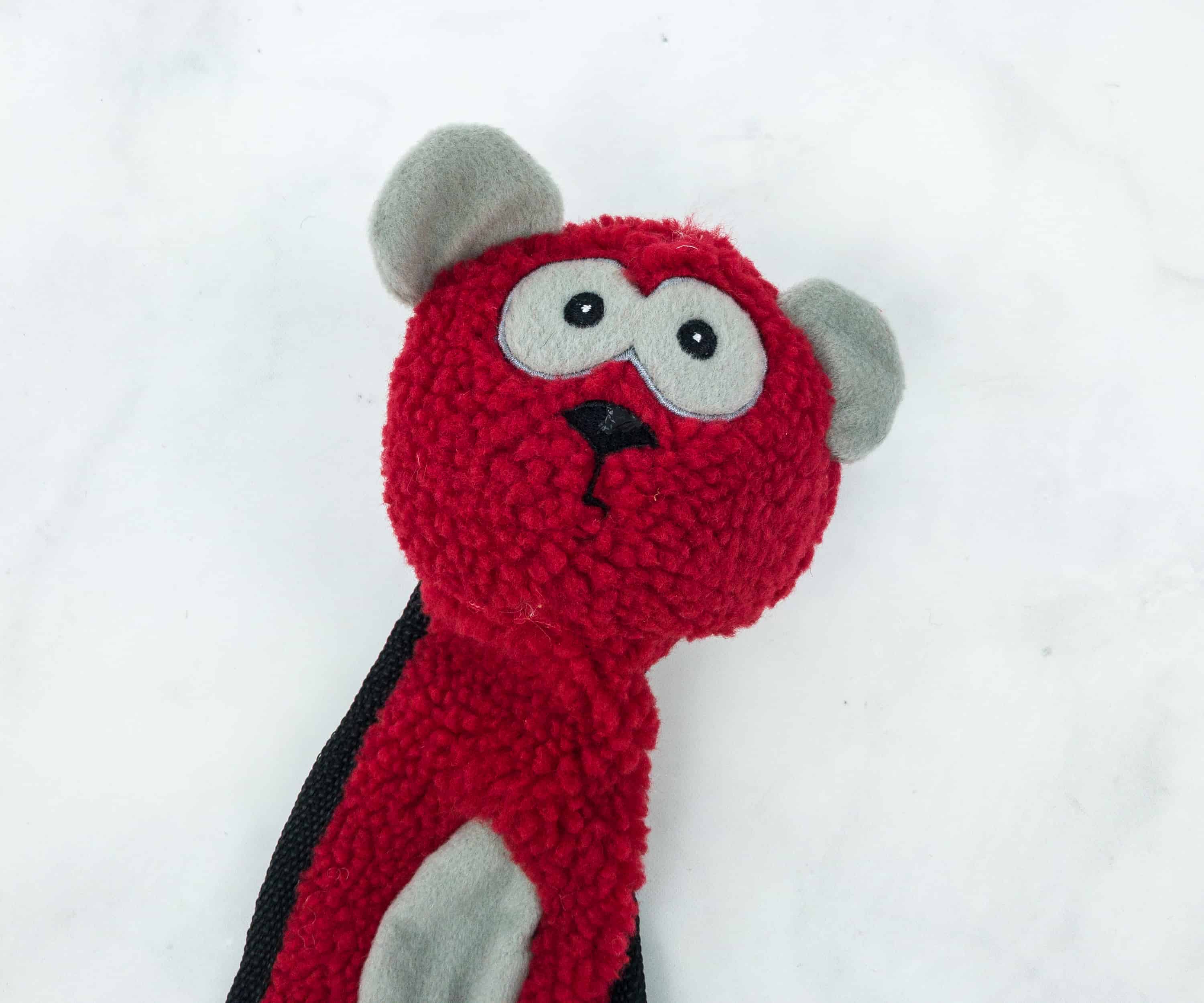 It's adorable, and our pups think so too because they played with it for a long time!
Himal Dog Treat Cheesy Puff ($4.57) This pack of cheesy puffs are made with yak's milk, cow milk, lime juice, and salt.
I like that these were made in small batches to ensure quality. It doesn't contain preservatives either.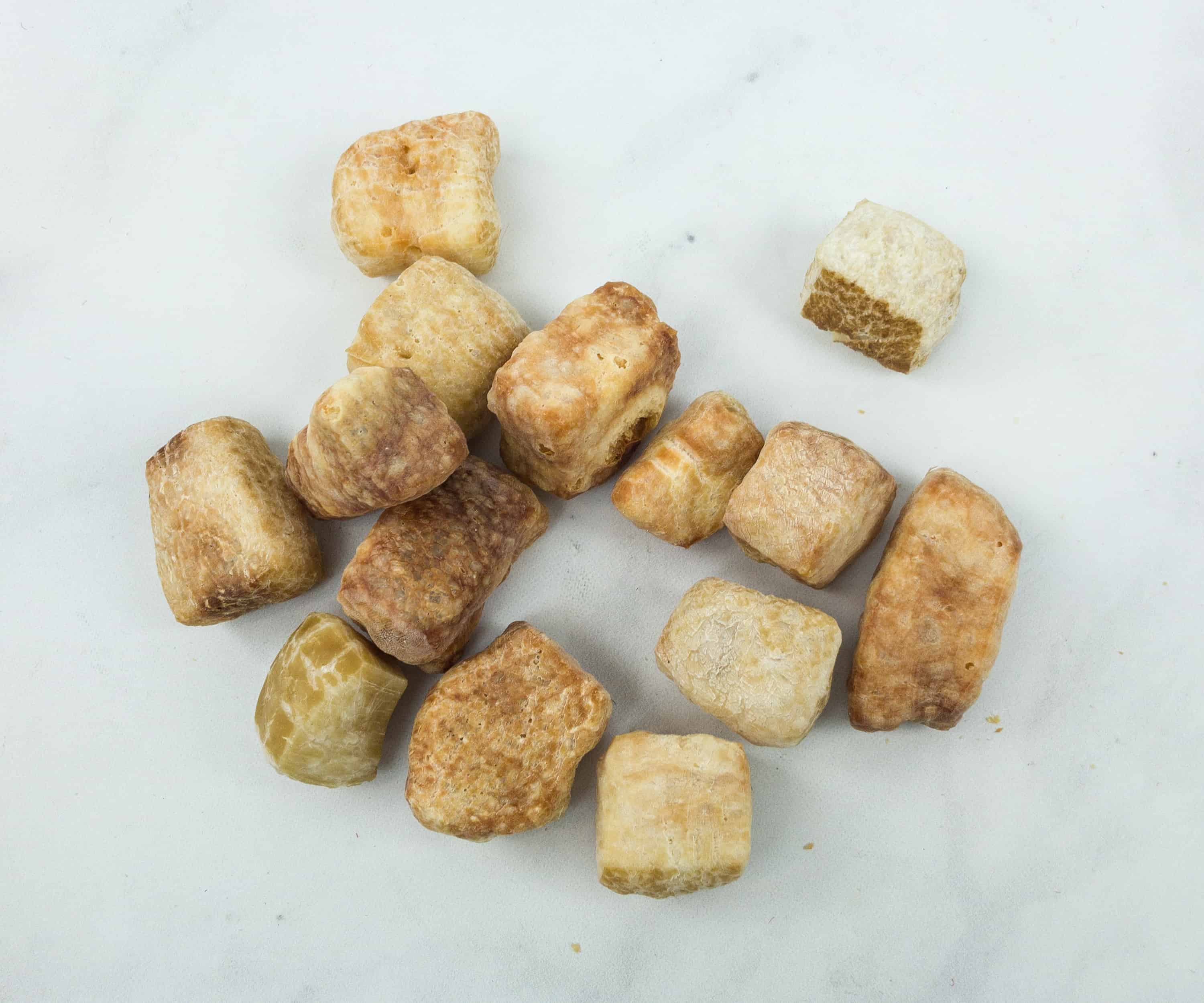 These chewable treats are packed with protein, making them ideal as training treats!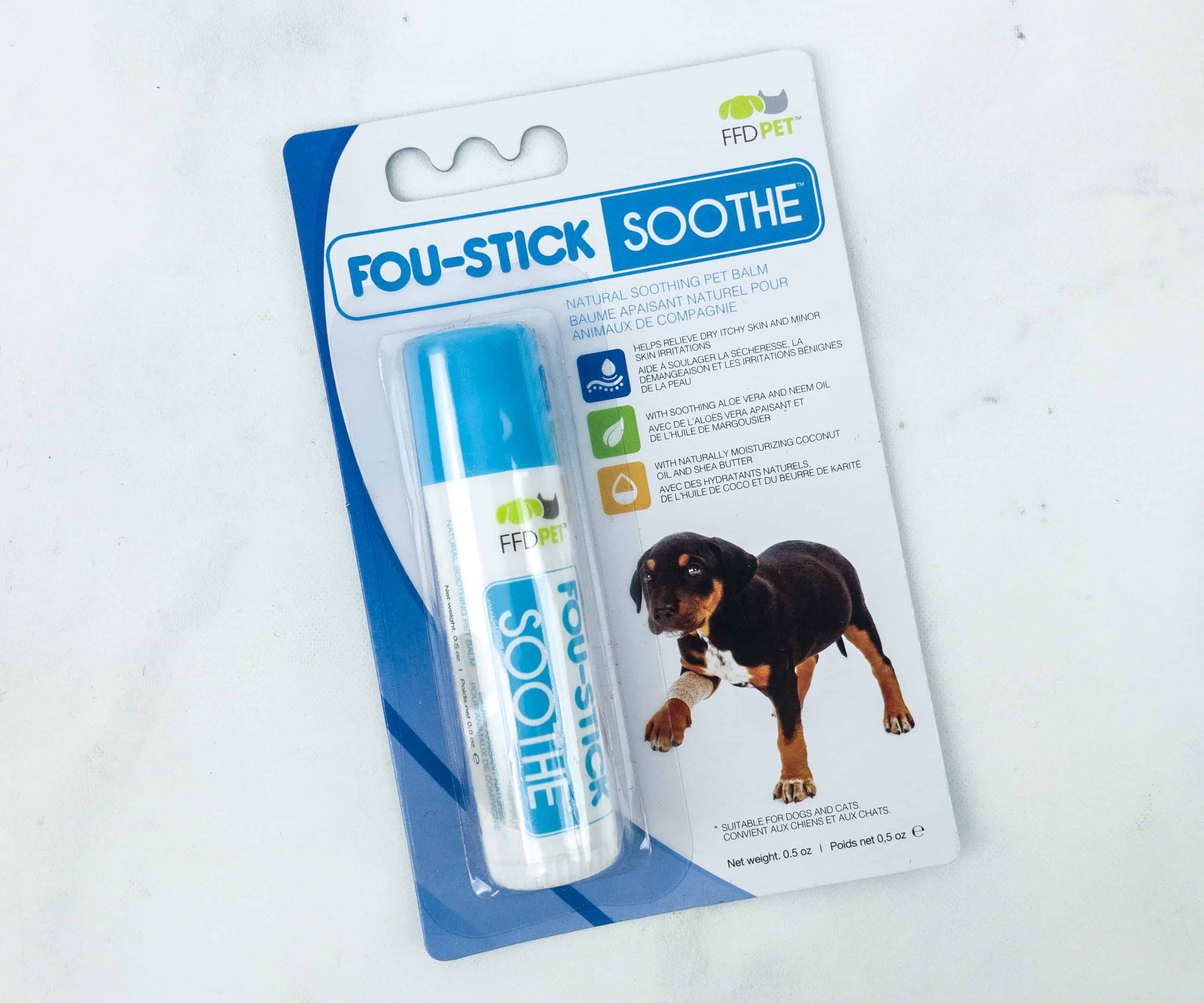 FFD PET Fou-STick Soothe ($12.66) Aloe vera and neem oil were combined to make this sooting pet balm.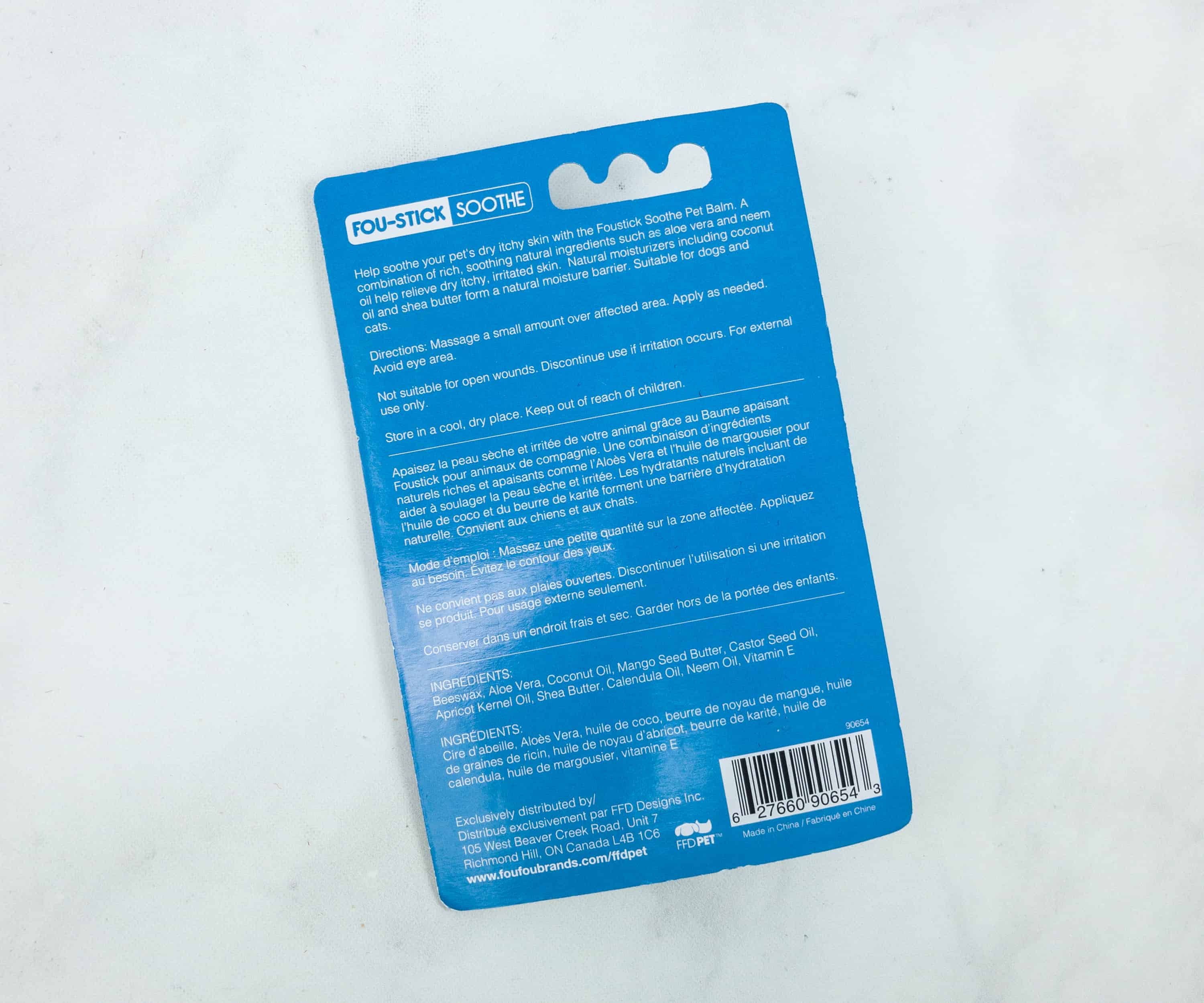 The balm helps relieve dry and itchy skin. It's not just for dogs, but for cats too!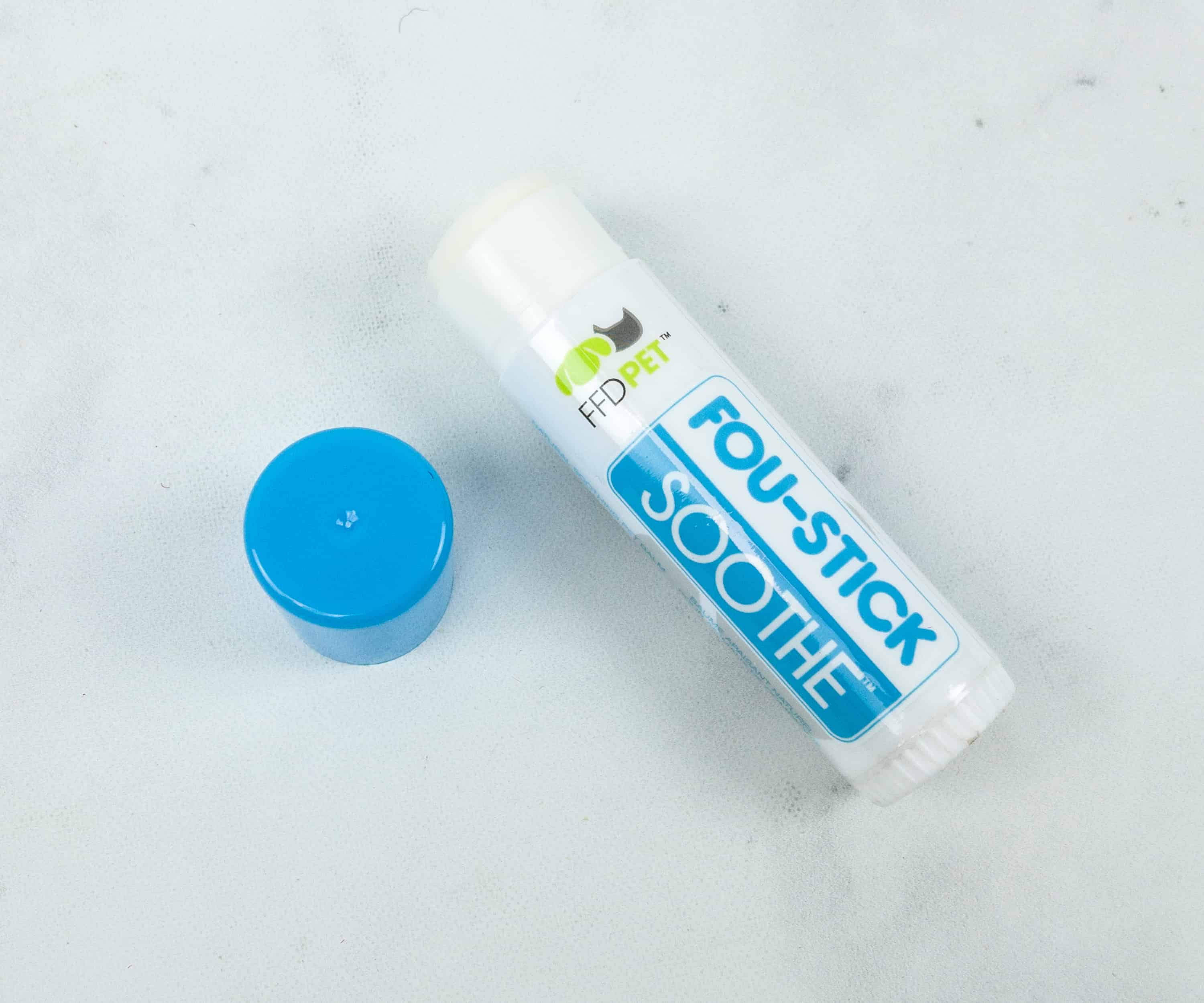 I like that it comes in a stick, as it is easier to handle and control the amount you place on your pet's skin. It's perfect for preventing hot spots and from keeping paws from ice and salt.
Pet Treater made our pets happy once again with their selection of high-quality toy and treats. We loved the bandana that made Dean stylish and the chew toy that kept him busy for hours. The treats were also a hit! I can tell that those are yummy because the pups always want more of them! The box even included a soothing stick, which is really useful for the winter. Although there were only four items in the box, everything is really useful!
What do you think of this month's Pet Treater Dog Pack?