Japan Candy box is a monthly box subscription that delivers a box filled with carefully selected mix of quirky Japanese sweets and snacks. Each box includes 10 sweet treats delivered tight to your door.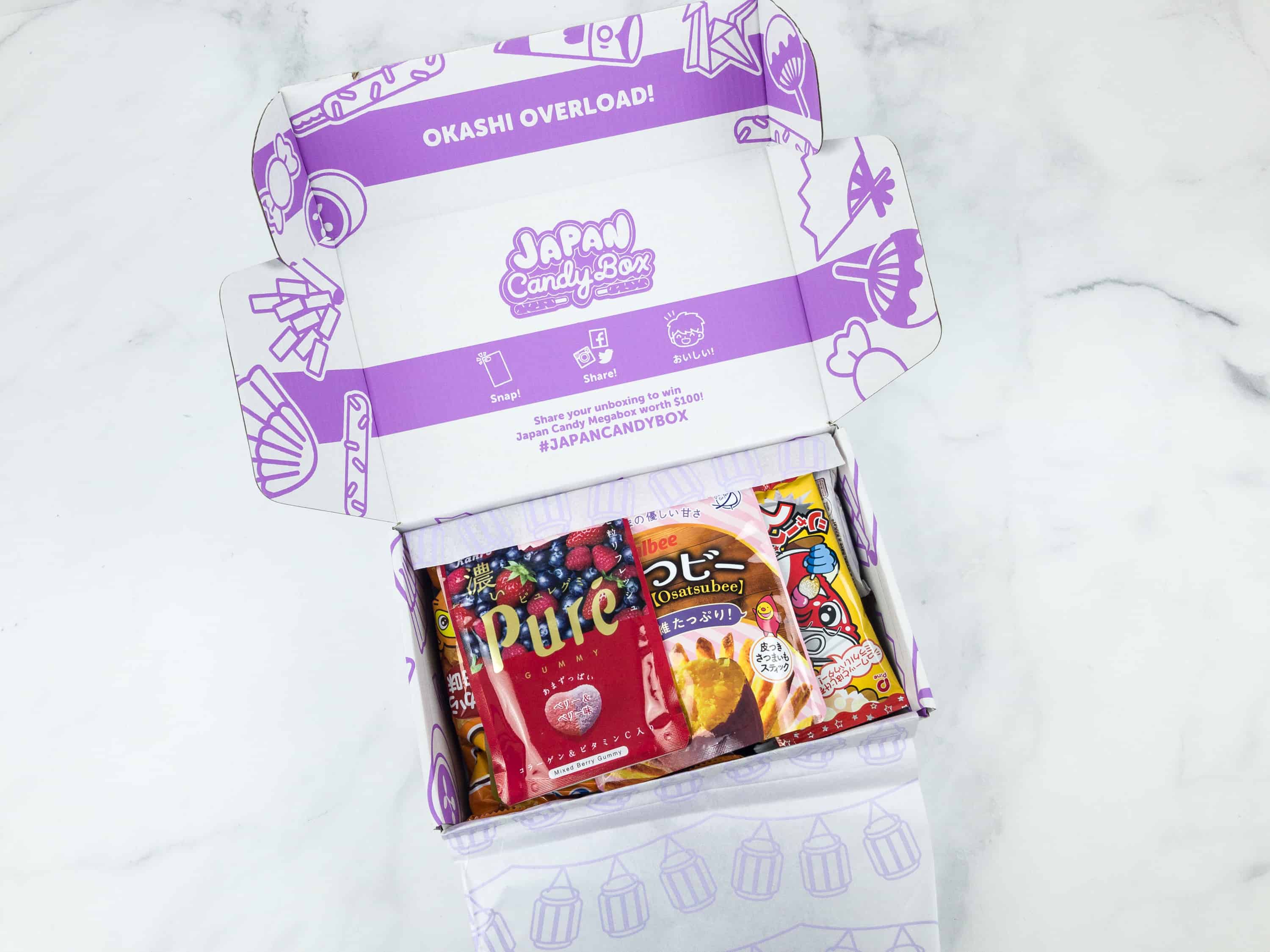 DEAL:  Save $5 on any subscription with coupon code NEWYEAR2019! 
The November 2018 theme is THANKSGIVING FEAST!
Each box includes an information leaflet with a list of all the snacks in the box. You can also get a free box and a chance to win Japan Candy Megabox using the promo code and by sharing your box experience using #JAPANCANDYBOX!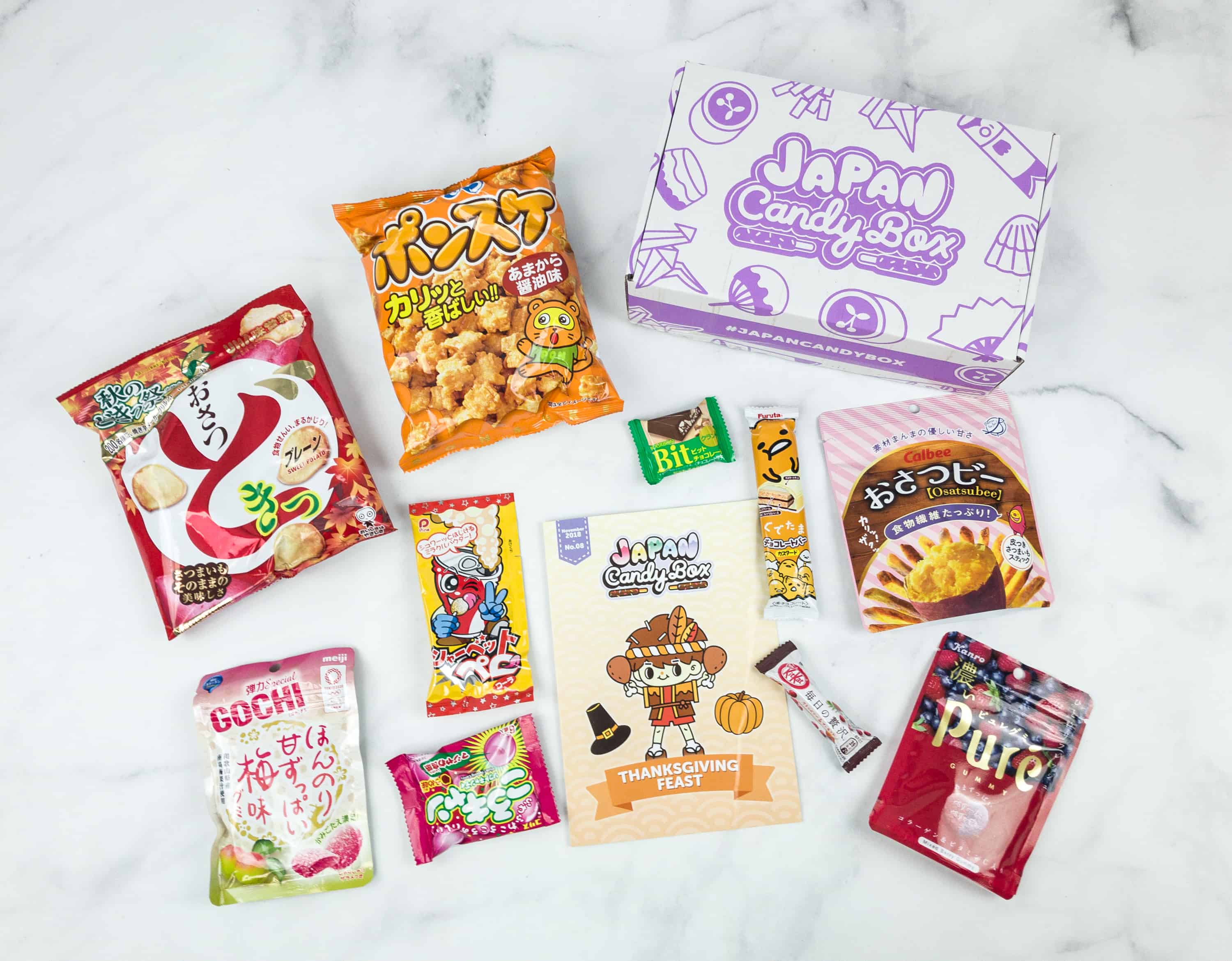 Everything in my box!
Kanro Pure Gummy Mixed Berry Flavor ($3.58) Made with real fruit juice, this delicious gummy candy is a great source of vitamin C and collagen which improves skin elasticity, helps prevent heart diseases, and brain protection. Yummy and healthy!
Meiji Gochi Sour Plum Gummies ($2.60) This special edition gummy candy features a perfect balance of sweet and sour flavors. It's made from chewy sour plum with a nice texture that comes from a sugar coating. It also contains collagen.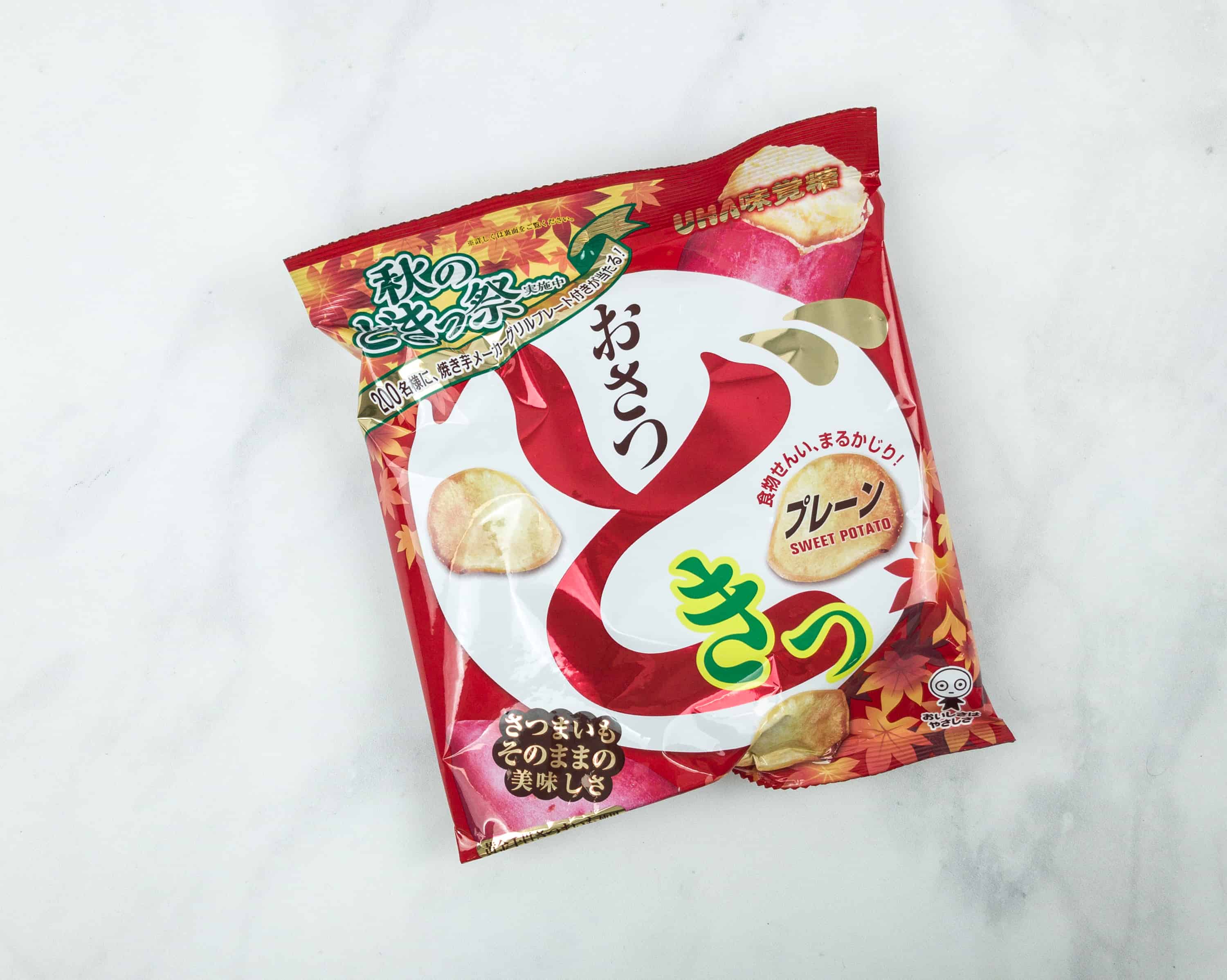 Osatsu Doki Sweet Potato Chips Apple Pie Flavor ($3.40) It's a popular Japanese autumn flavored snack! These scrumptious chips are made from dried sweet potatoes and seasoned with a lightly sweet flavoring. Each piece is crunchy and tasty.
Bonchi Ponsuke Arare Crackers ($2.90) Inspired by traditional Japanese style rice crackers, these crunchy crackers are flavored with a hint of sesame sauce, making the morsels sweeter when munching on them!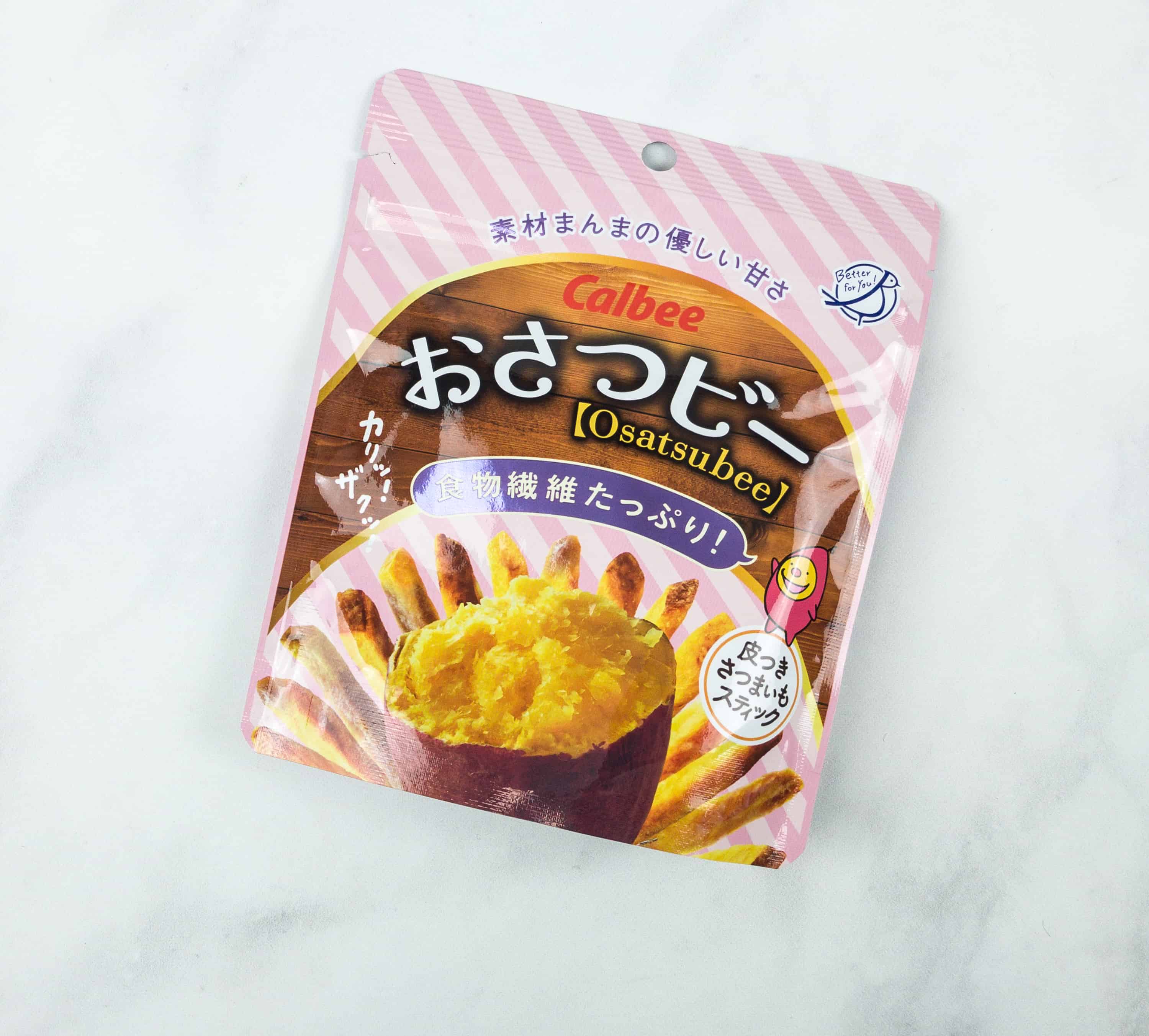 Calbee Jagabee Osatsubee Sweet Potato Chips ($2.19) Sweet potatoes were also used in this snack! They're crunchy and shaped like French fries. Since it comes in a resealable bag, it makes an ideal on-the-go snack.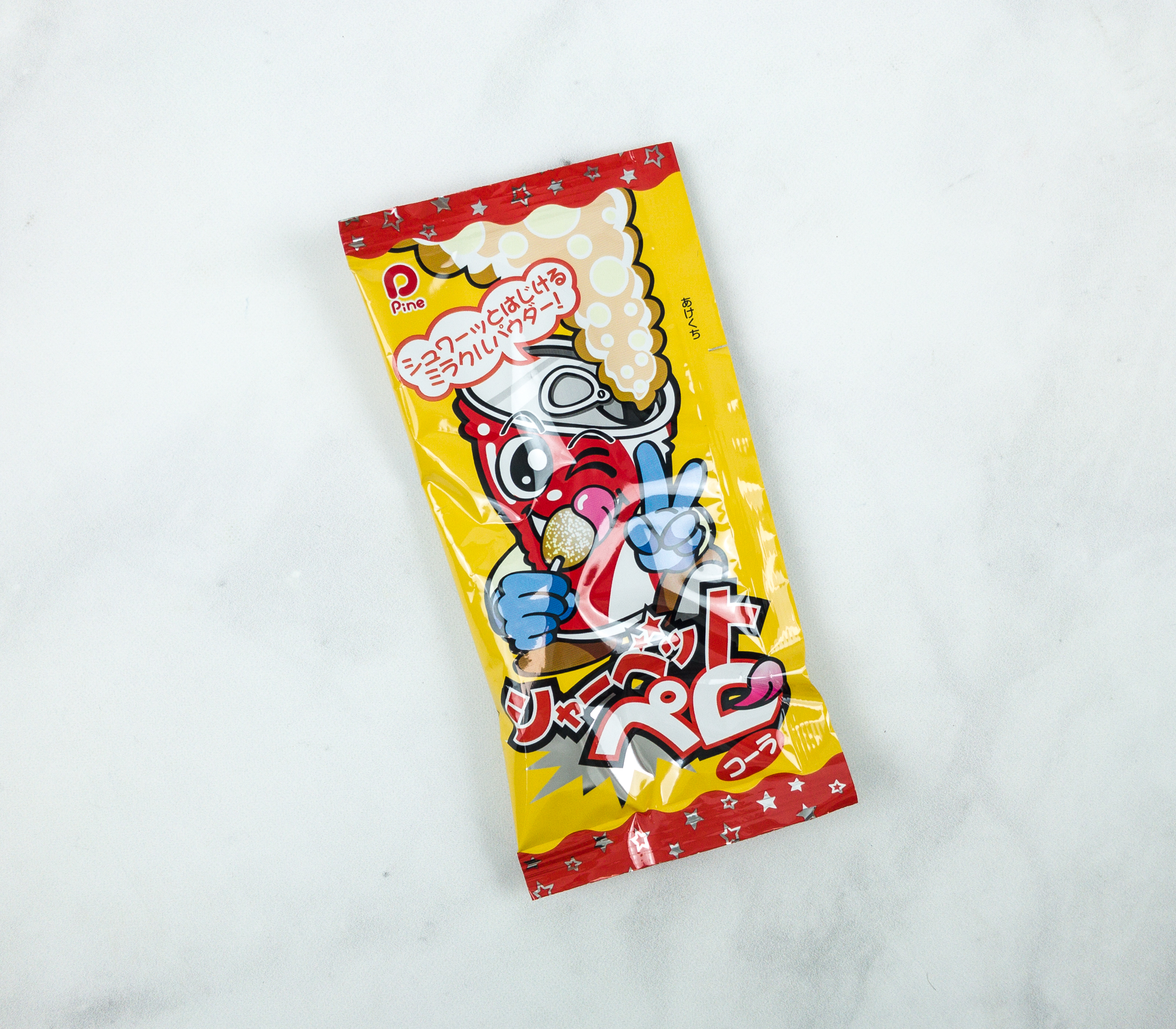 Pine Sherbet Pero Fun Dip Lollipop ($1.90) Lick it, Dip it, and munch it! This delightful treat from Pine is an interactive candy with sweet tasting lollipop to be dipped in a sour, bubbly and sherbet flavored candy powder, producing an extremely delicious candy. My kids really loved it!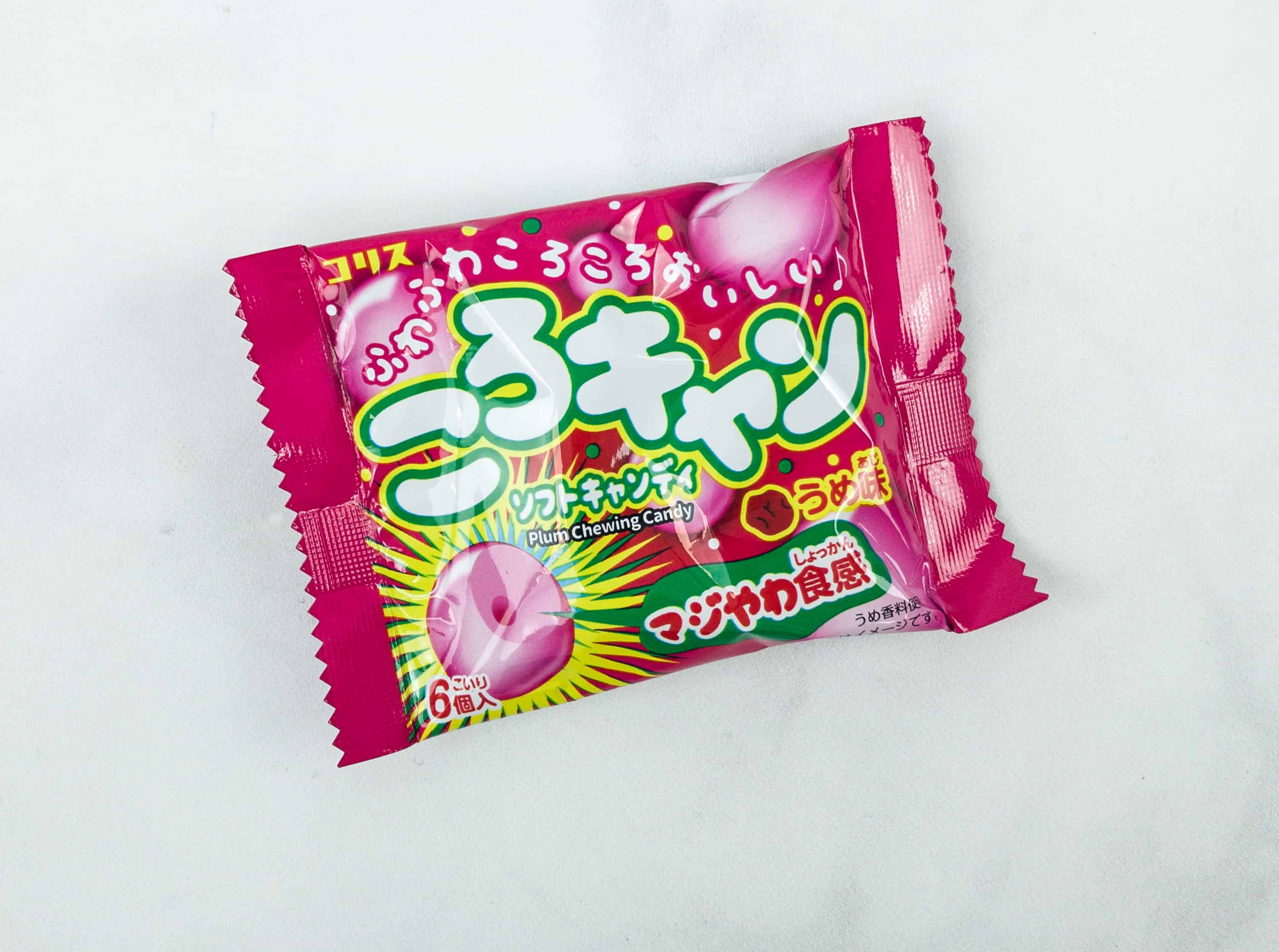 Coris Plum Chew Candy ($1.20) These candies from Coris are simply the best! They are not just sweet, but they're also light and a bit sour like just real plums! Each piece is filled with air which provides an extra boost of chewiness. It's definitely a must-try treat for people who love chewy, sweet candies.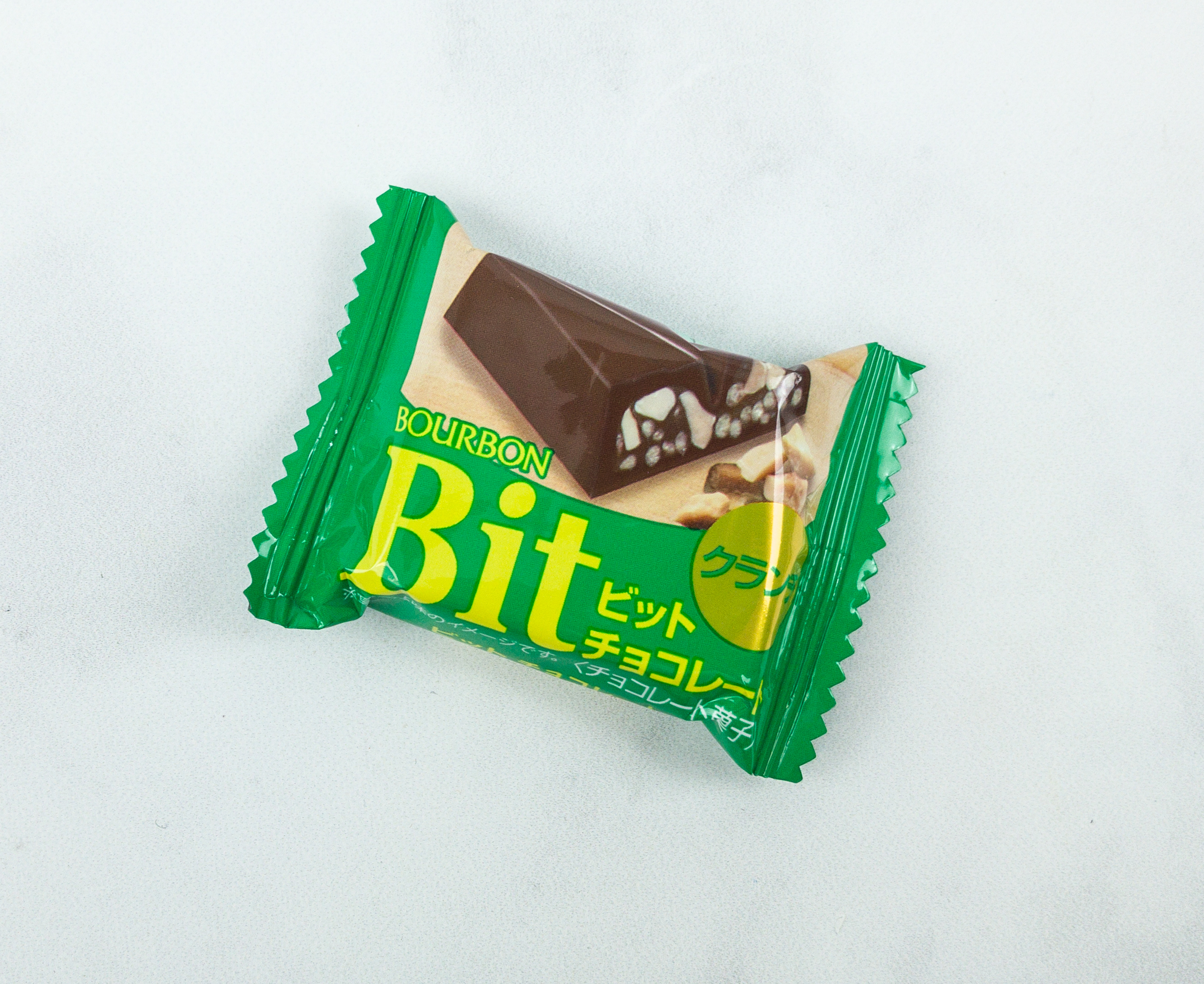 Bourbon Bit Chocolate Crunch ($1.20) It's a bite-sized chocolate treat made with crushed almond, corn puffs, and rich dark chocolate. Although small, it easily fulfilled my chocolate cravings. It can be paired with hot beverages like coffee and tea too.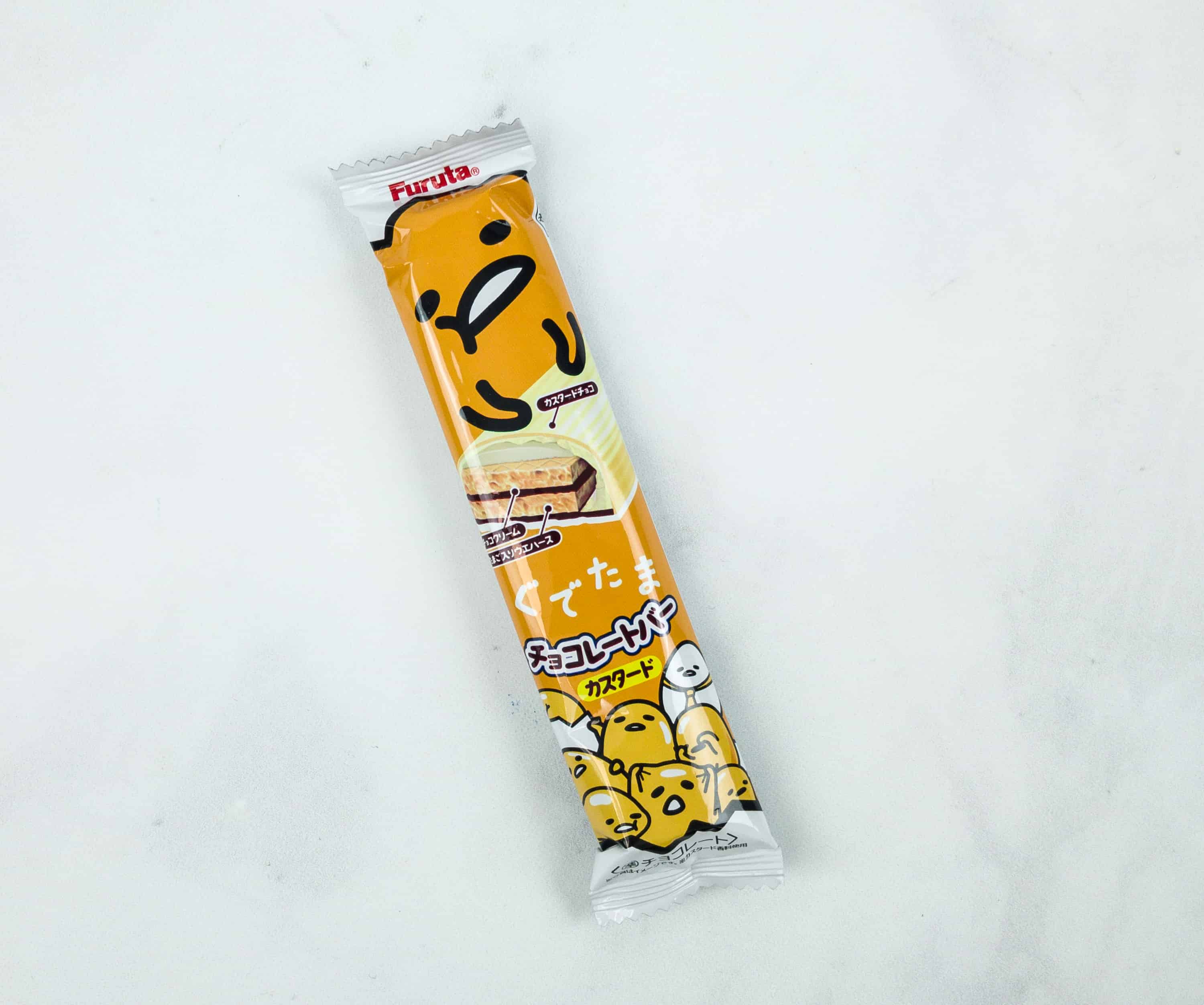 Gudetama White Chocolate Bar ($1.40) Gudetama, my FAVORITE Sanrio character, graces the wrapper of this snack bar made by Furuta. The snack is made from crunchy wafers filled with creamy chocolate and covered by luscious white chocolate. I couldn't believe my luck! My favorite egg plus my white chocolate! Heaven!
Kit Kat Cranberry Almond Mini Bar ($0.72) It's a mini-sized bar from KitKat featuring their signature wafer, coated with unique sweet milk chocolate blended with cranberry, and almond crunchies. It's so yummy, I wish we had more!
This month's Japan Candy Box was filled with delicious snacks that pleased our family. We had a fair share of gummy candies, savory snacks, and chocolatey treats! (The Gudetama bar was all mine!) Also, I can't help but be amazed at how Japan comes up with such flavorful and unique treats. It's just hard to pick a favorite because each one gave our taste buds a different experience. If you love Japanese snacks like us, this subscription is a must-try because of the good variety of treats and the hard-to-find goodies they send!
What do you think of this month's candy box?