Norsebox is a quarterly subscription box that brings handpicked Scandinavian-influenced household wares made by known designers. Norsebox recently raised their prices and this subscription now costs $71 per quarter + $15 shipping US ($32 to Canada and $60 to the UK), and each box follows a seasonal theme with the idea that the "boxes will progress around the home to give each room a fresh, Scandinavian update." You'll get 1-5 lifestyle and home goods that are valued at $85-100.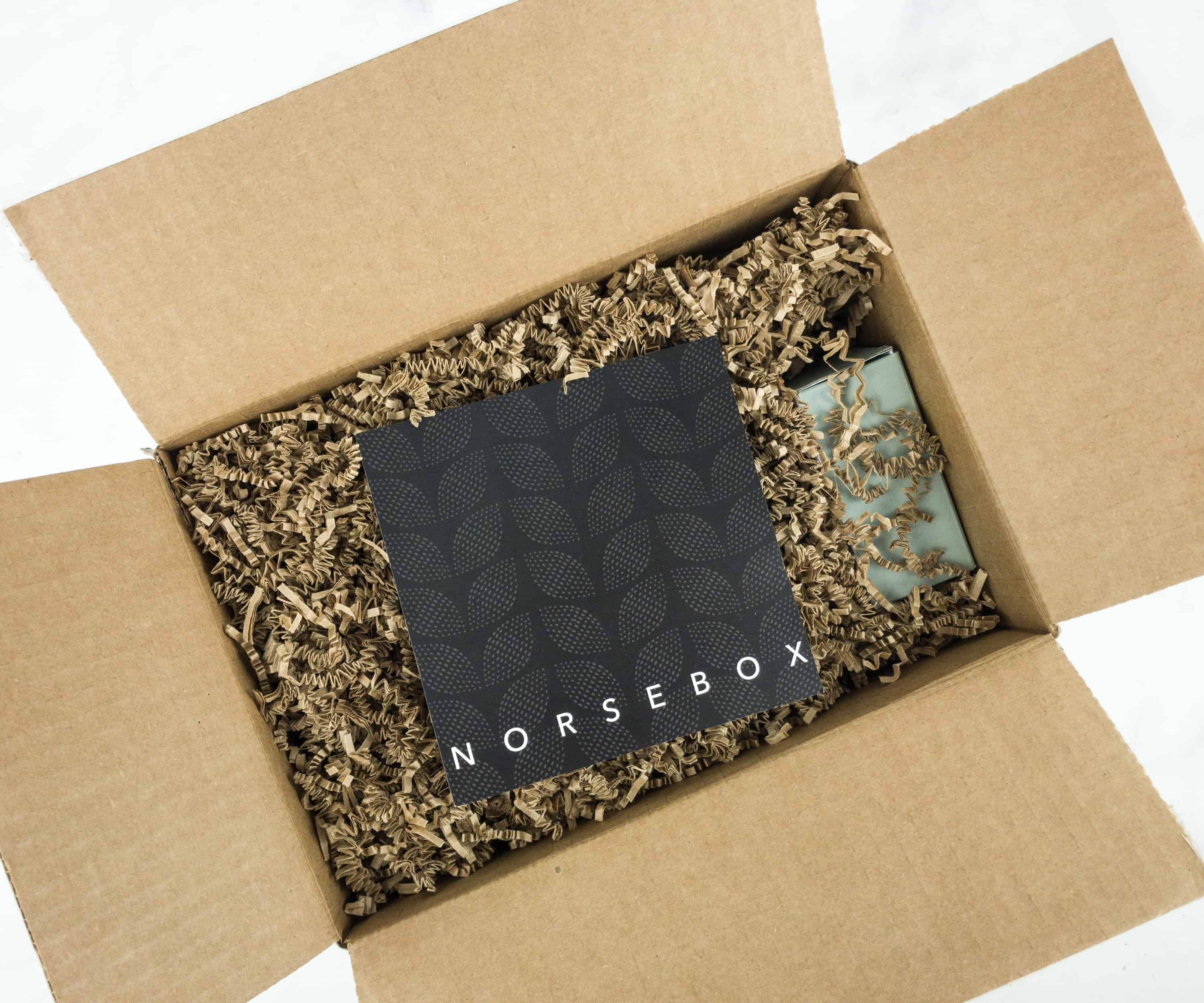 The items were packed with brown squiggles.
Here's this month's info card!
At the back of the card is a list of all the items with a brief description.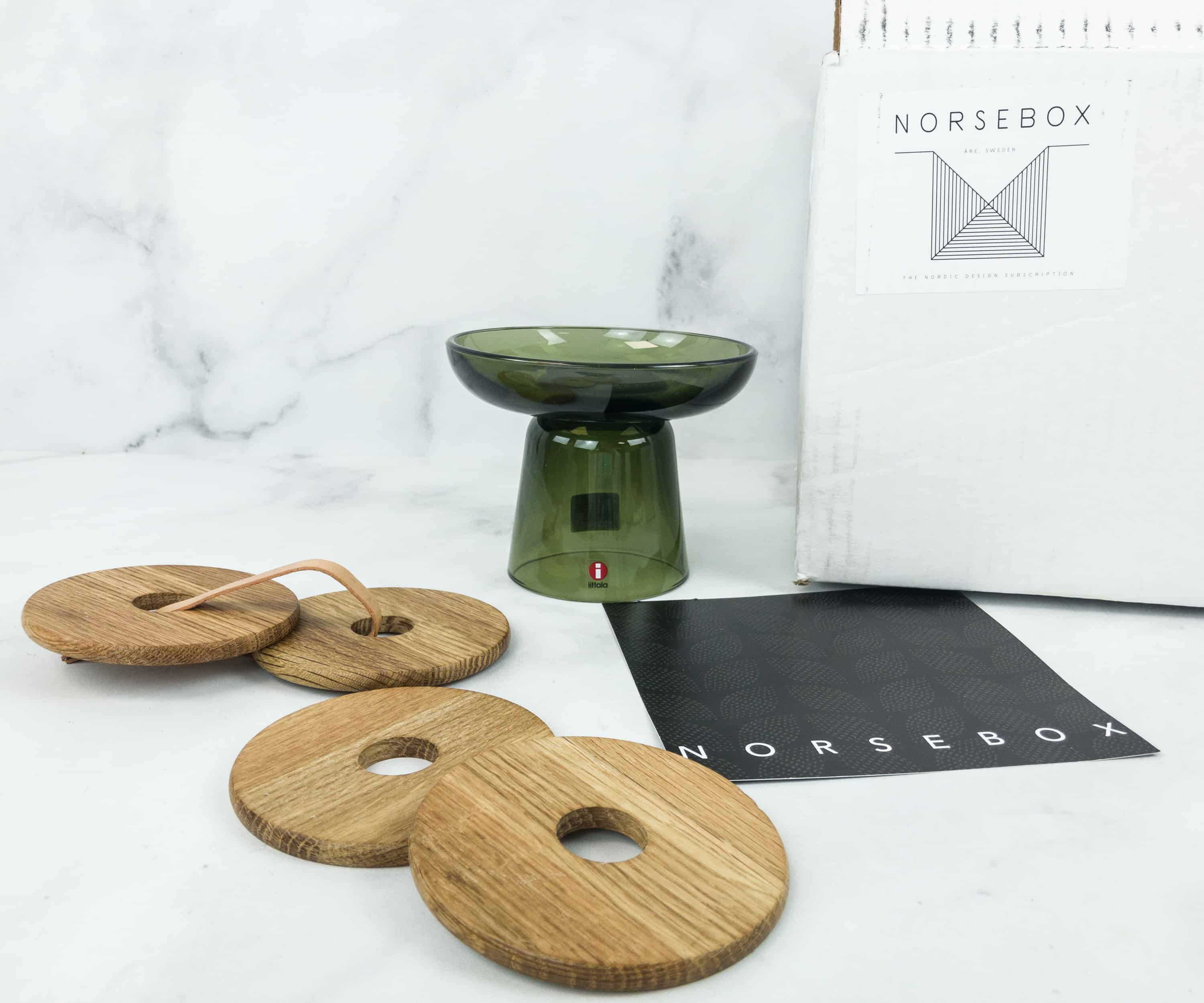 Everything in my Winter 2018 Norsebox!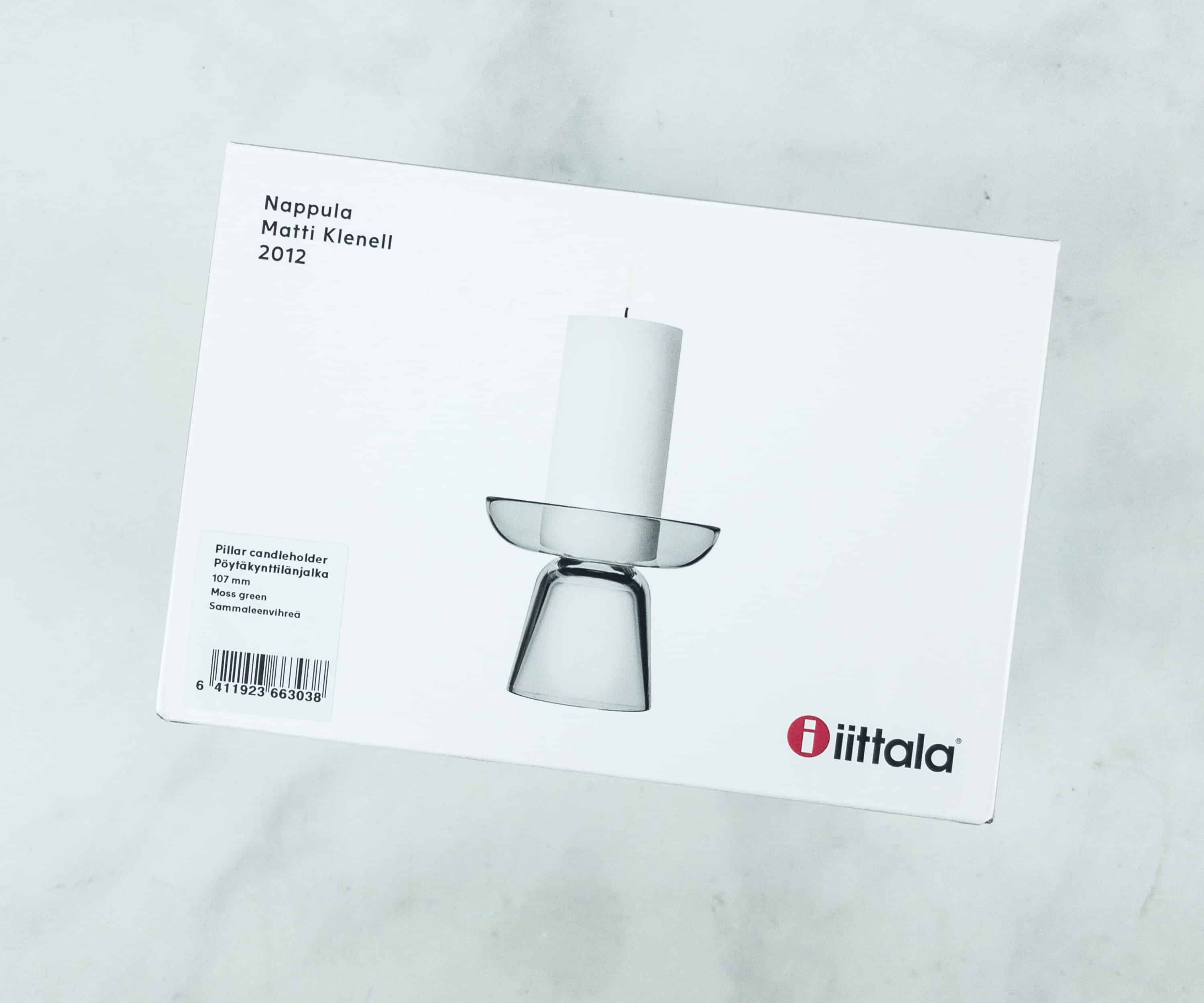 Iittala Nappula Candle Holder ($85) Made in Finland, this candle holder combines the charm of both modern and classic designs. It's designed by Matti Klenell.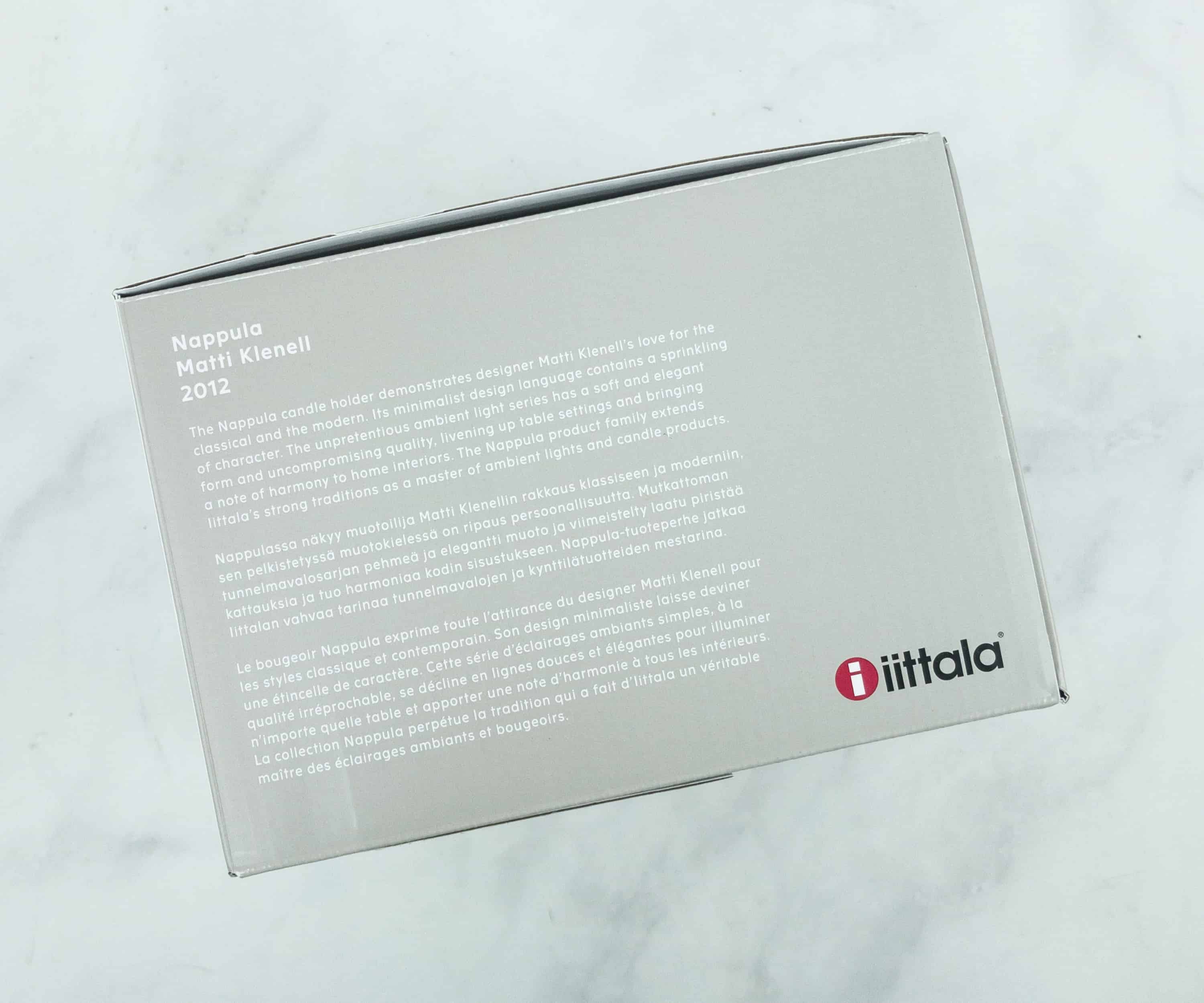 The Nappula candle holder demonstrates designer Matti Klenell's love for the classical and the modern. Its minimalist design language contains a sprinkling of character. The unpretentious ambient light series has a soft and elegant form and uncompromising quality, livening up table settings and bringing a note of harmony to home interiors. The Nappula product family extends litalla's strong traditions as a master of ambient lights and candle products.
The candle holder is in moss green and it looks fantastic. It's also suitable for most pillar candles.
The glass makes a strong base. I love getting functional art pieces like this one.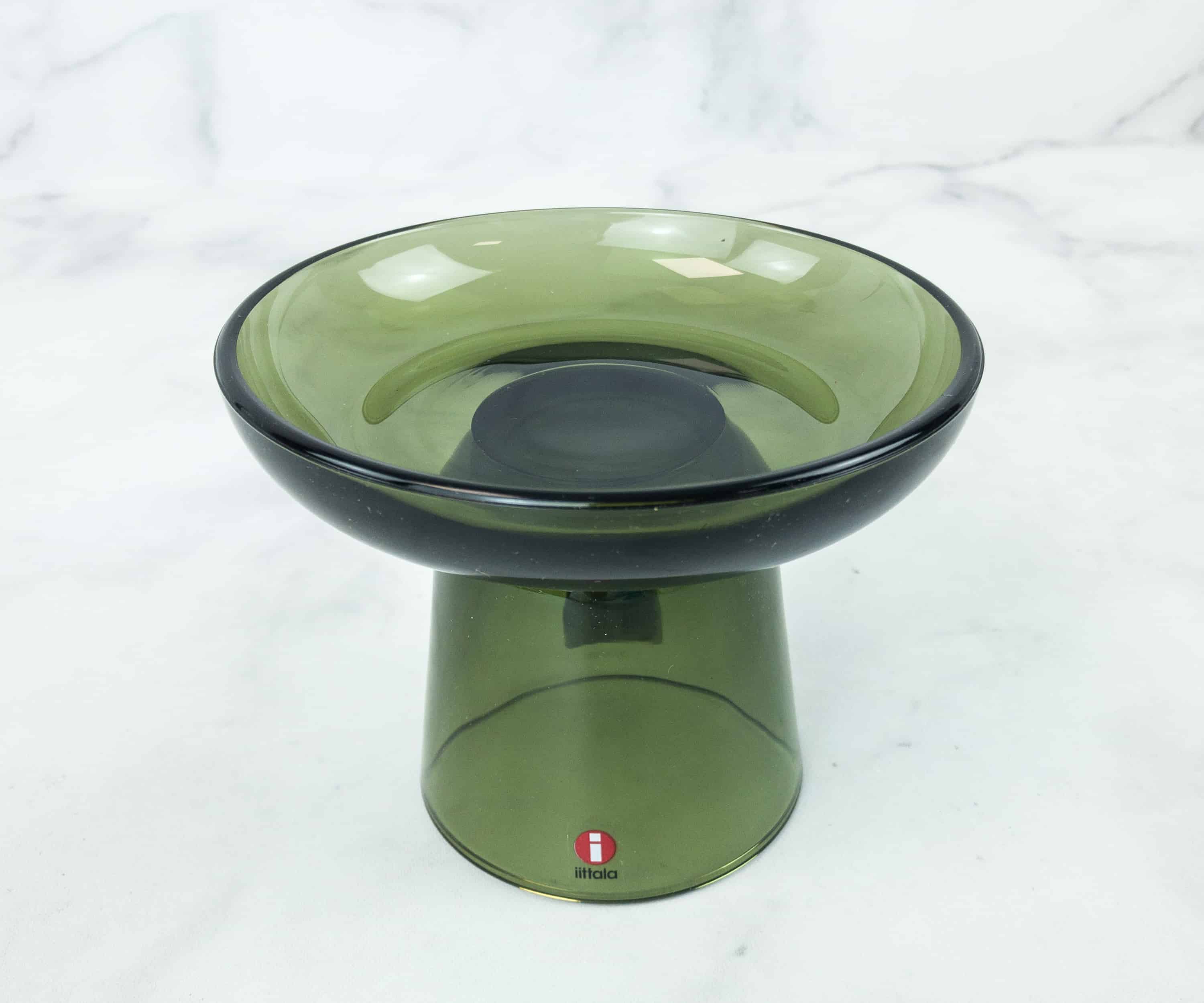 The candlelight creates a good effect when it reflects on the colored glass.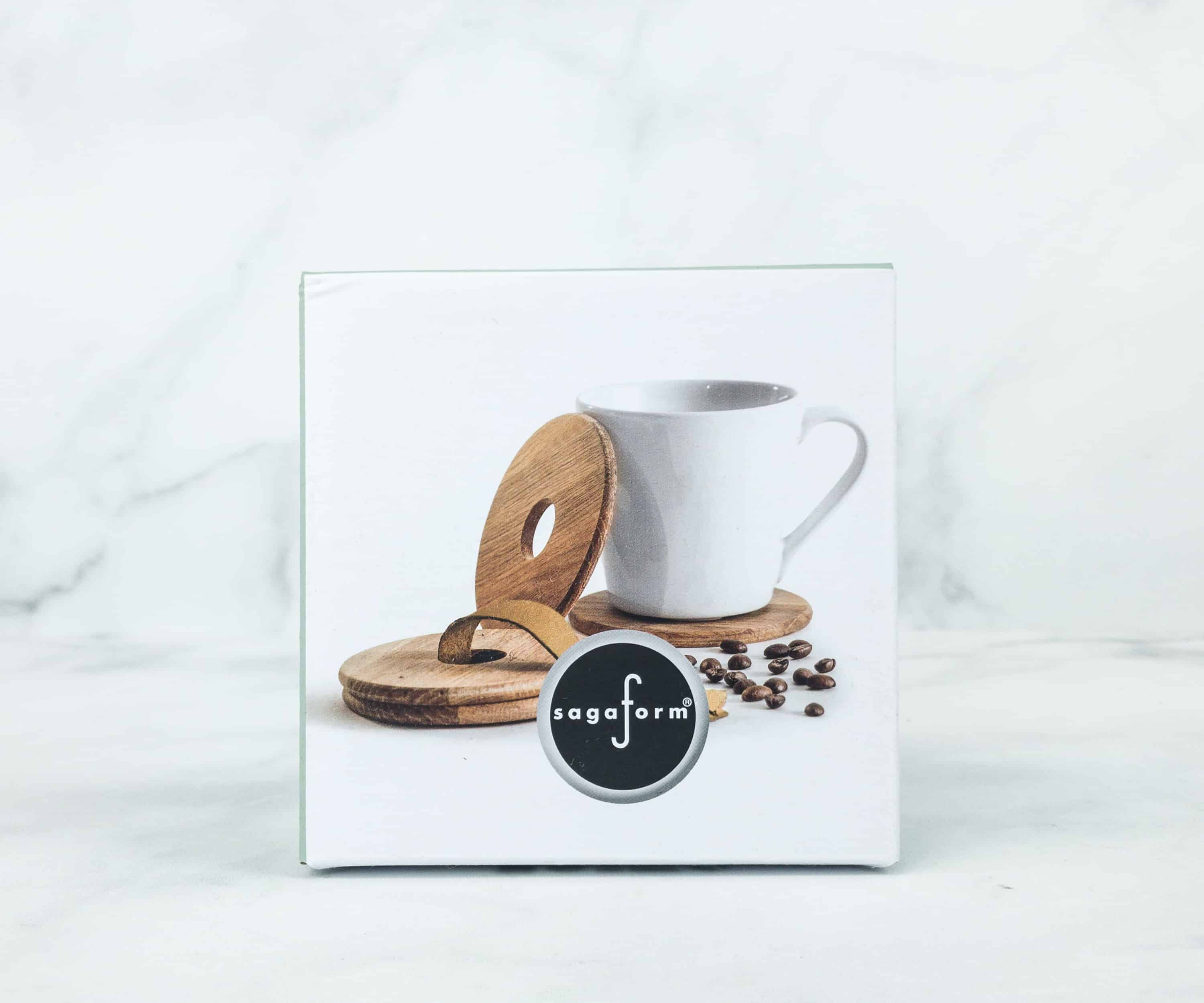 Sagaform Oak Coaster Set ($20.92; $25 on the card) This Oak Coaster set is designed by a Swedish brand named Sagaform.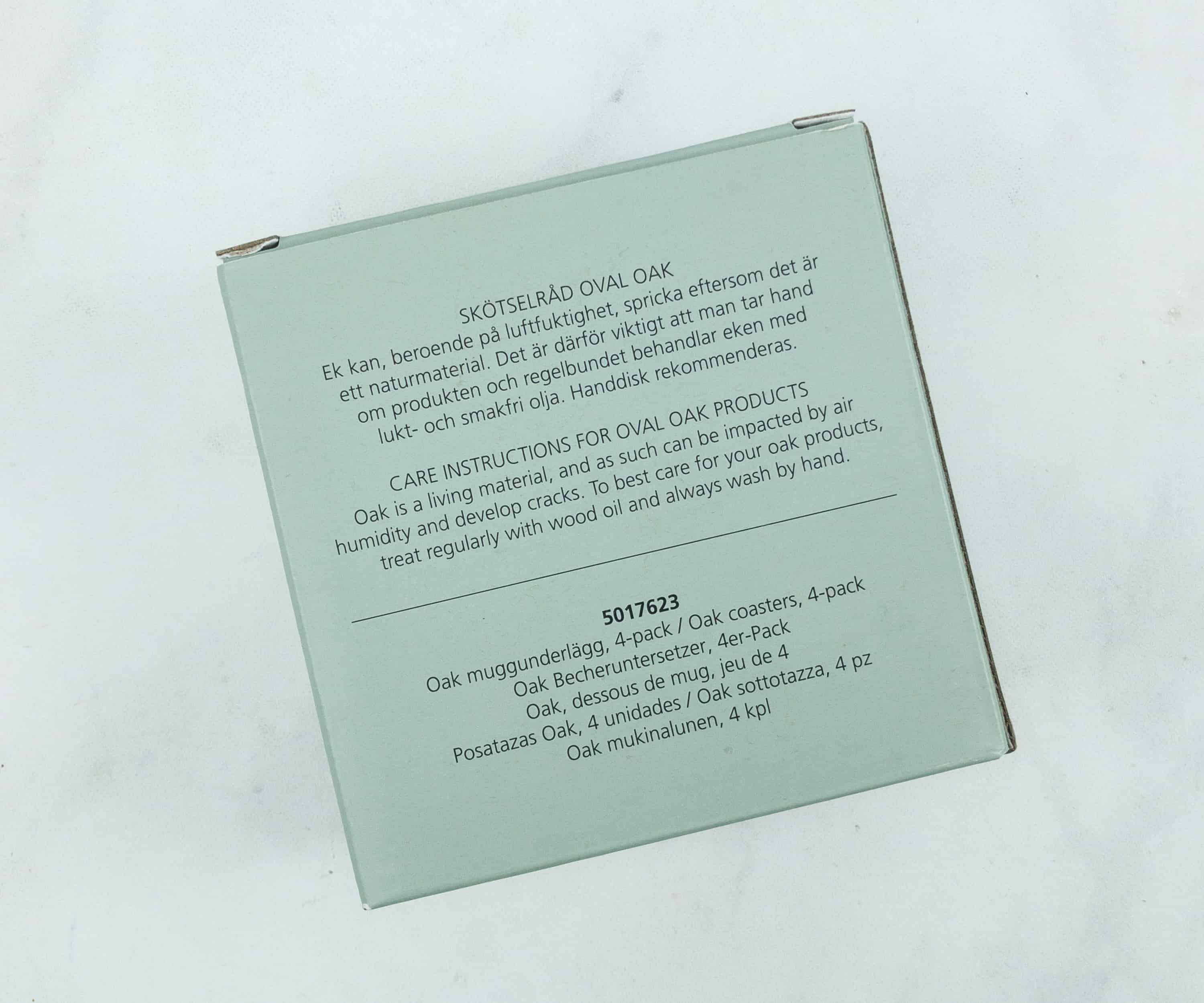 Oak can develop cracks because of humidity so it is best to oil it regularly and wash them by hand.
There are 4 coasters designed with a hole for easy storage. It can be stored together with a leather strap.
It is designed for serving hot and cold drinks in style. The coasters can easily match any decor. Also, it will not sweat from the drinks and you can clean it just by wiping.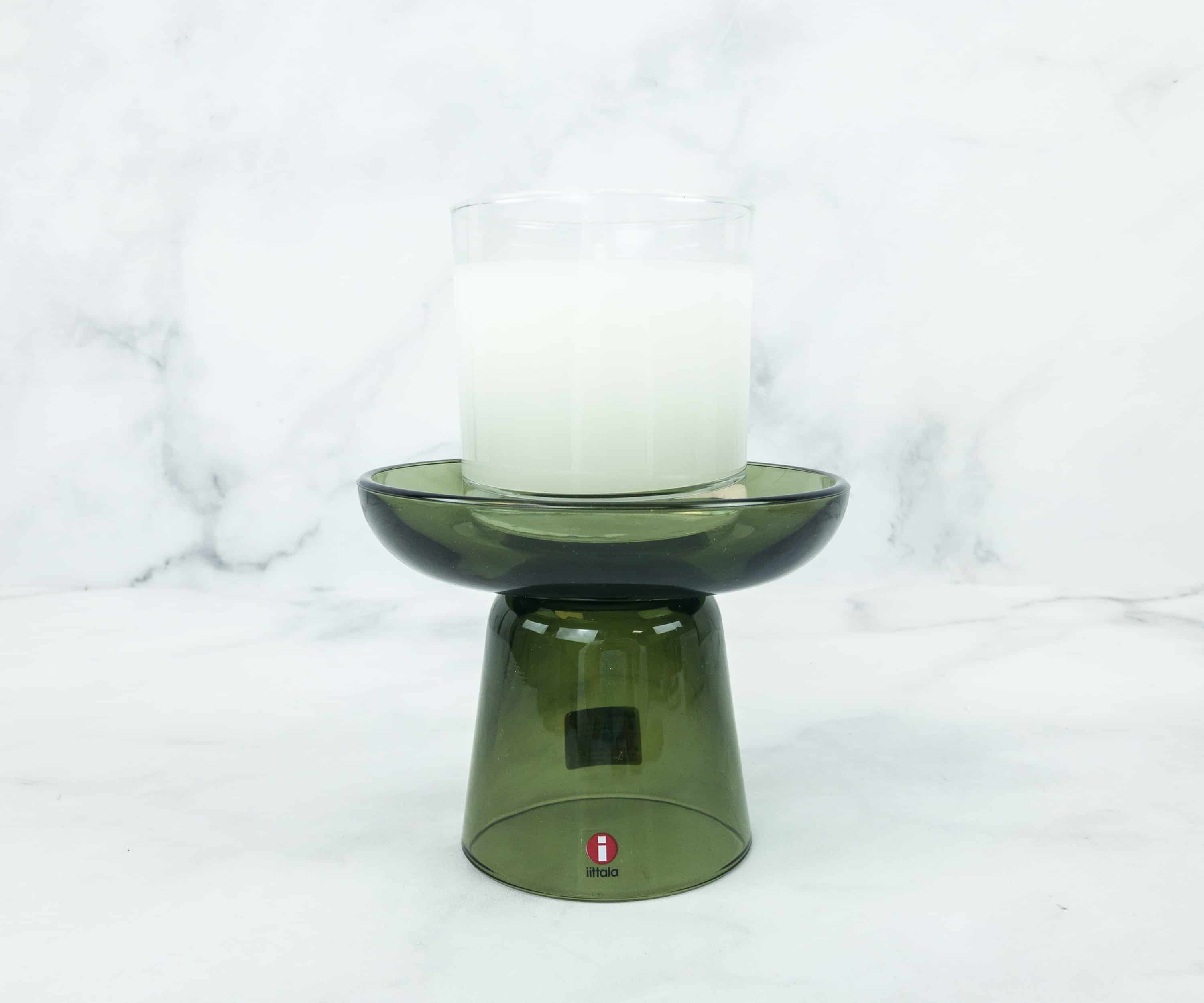 This is the closest thing that I have to a pillar candle. It can work as a base for the other candles too, given its size.
Well, we are given unique and innovative products that are functional and stylish at the same time. Winter can be cold and uninviting sometimes, that's why this box balances it out by having both items exude a relaxing or cozy ambiance to our home. Both can also be a good gift for the holidays, especially for new homeowners. I love the quality and their versatility. They are both worth $110. I hope they can curate more products like this. I'm excited for what's in store for us next year.
What did you think of Norsebox?