Nicely Noted is a monthly greeting card subscription. With every mailing, you'll receive a collection of handmade letterpress cards plus the stamps to send them. This is art to give away, not to keep! This subscription is absolutely perfect for anyone who wants to start (or continue) sending letters in the mail to family and friends.
DEAL: You can get 20% off from your first month by using the code NICE20.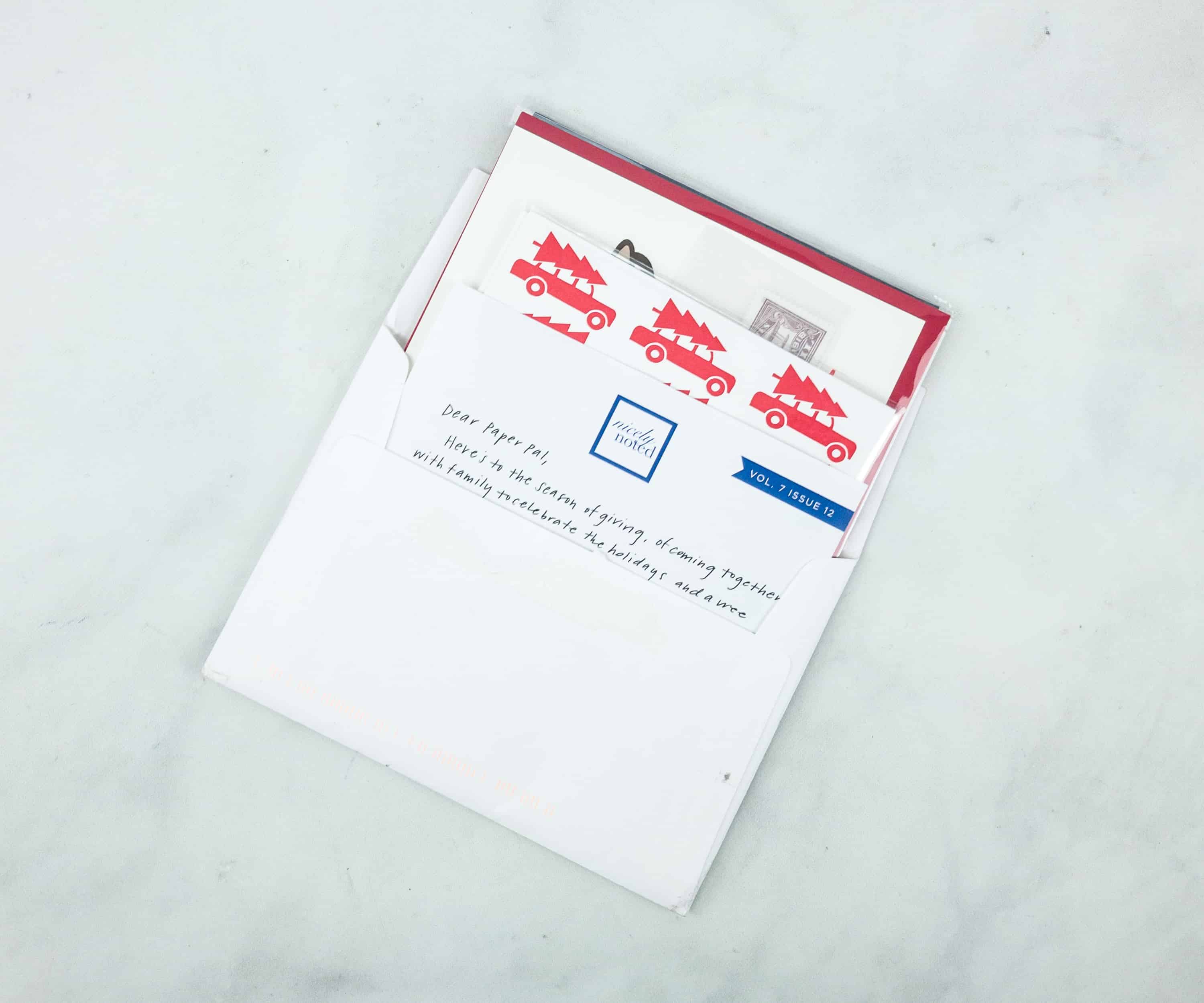 Everything fits a small white envelope.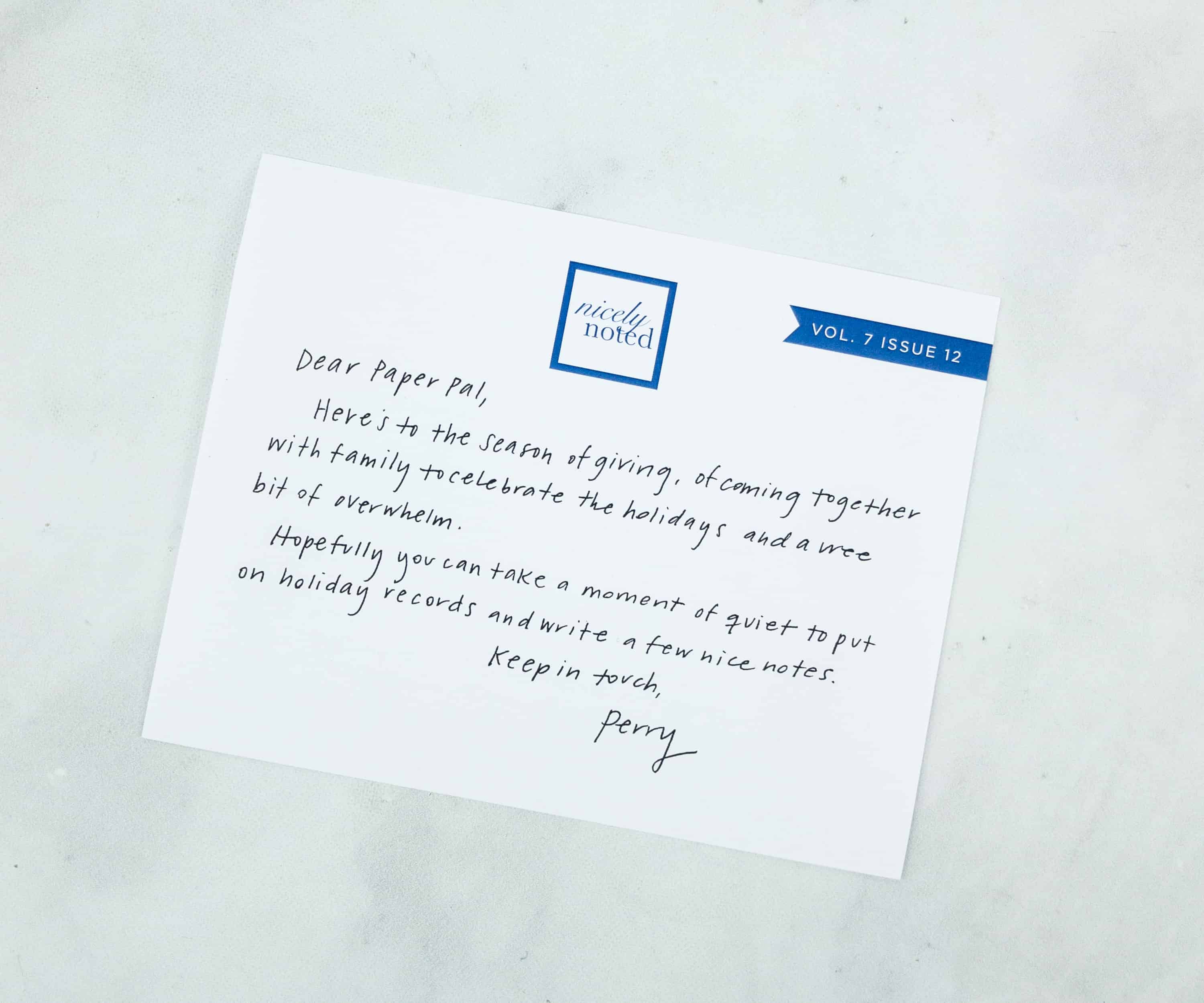 There's a letter from Nicely Noted!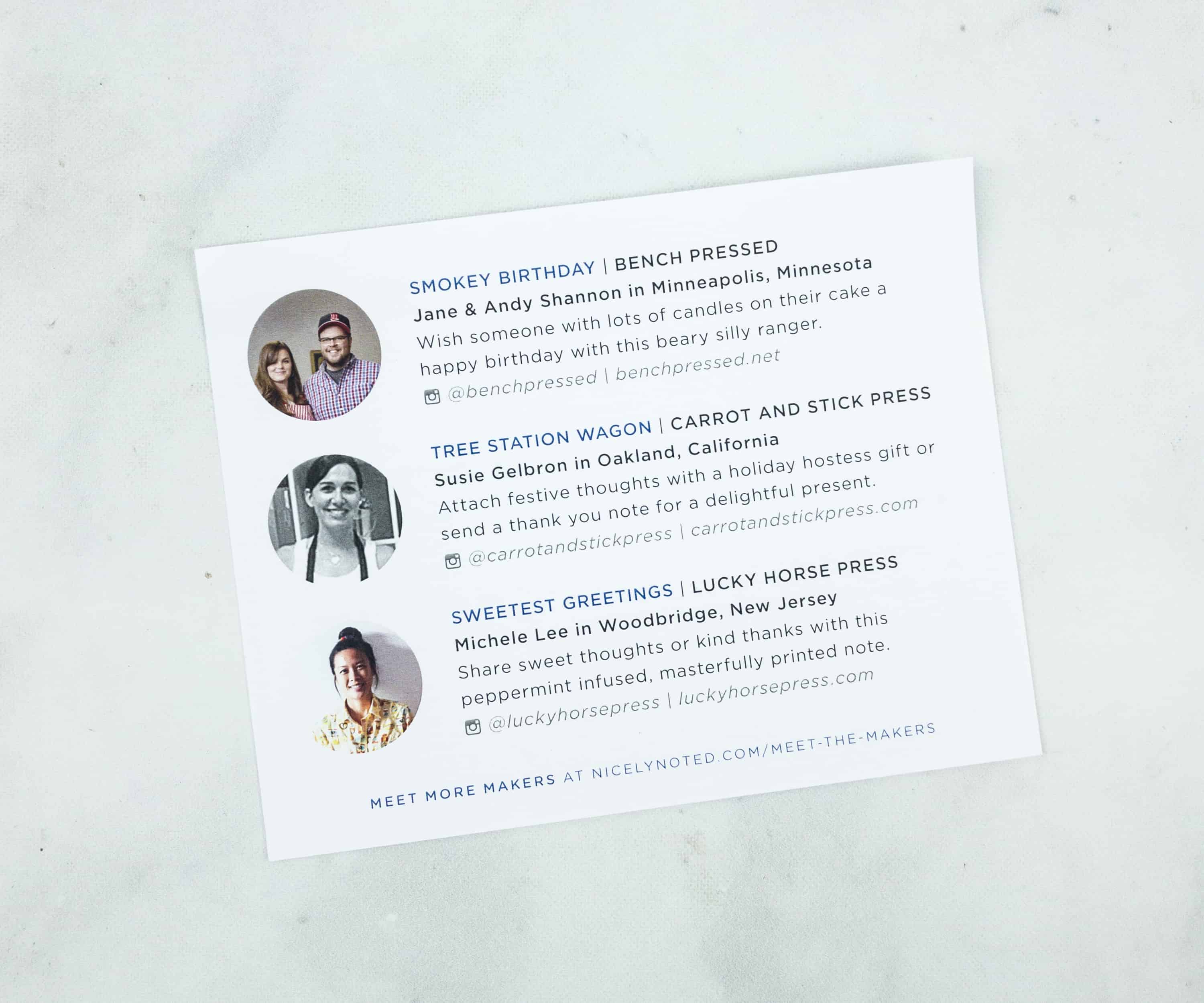 The card features artists behind this month's collection of letterpress cards. It's nice that Nicely Noted introduces their artists and the story behind them too.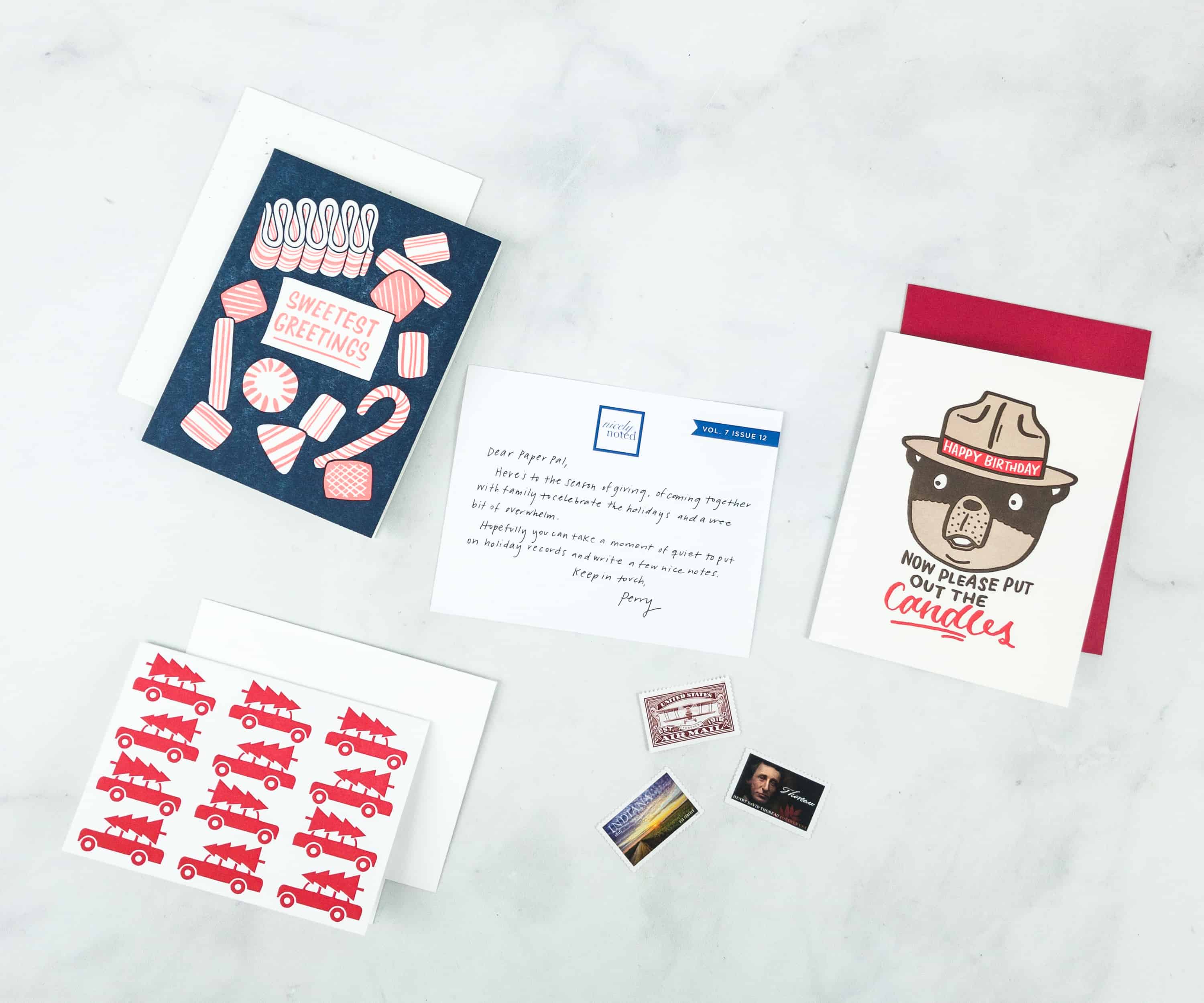 Everything I received this month!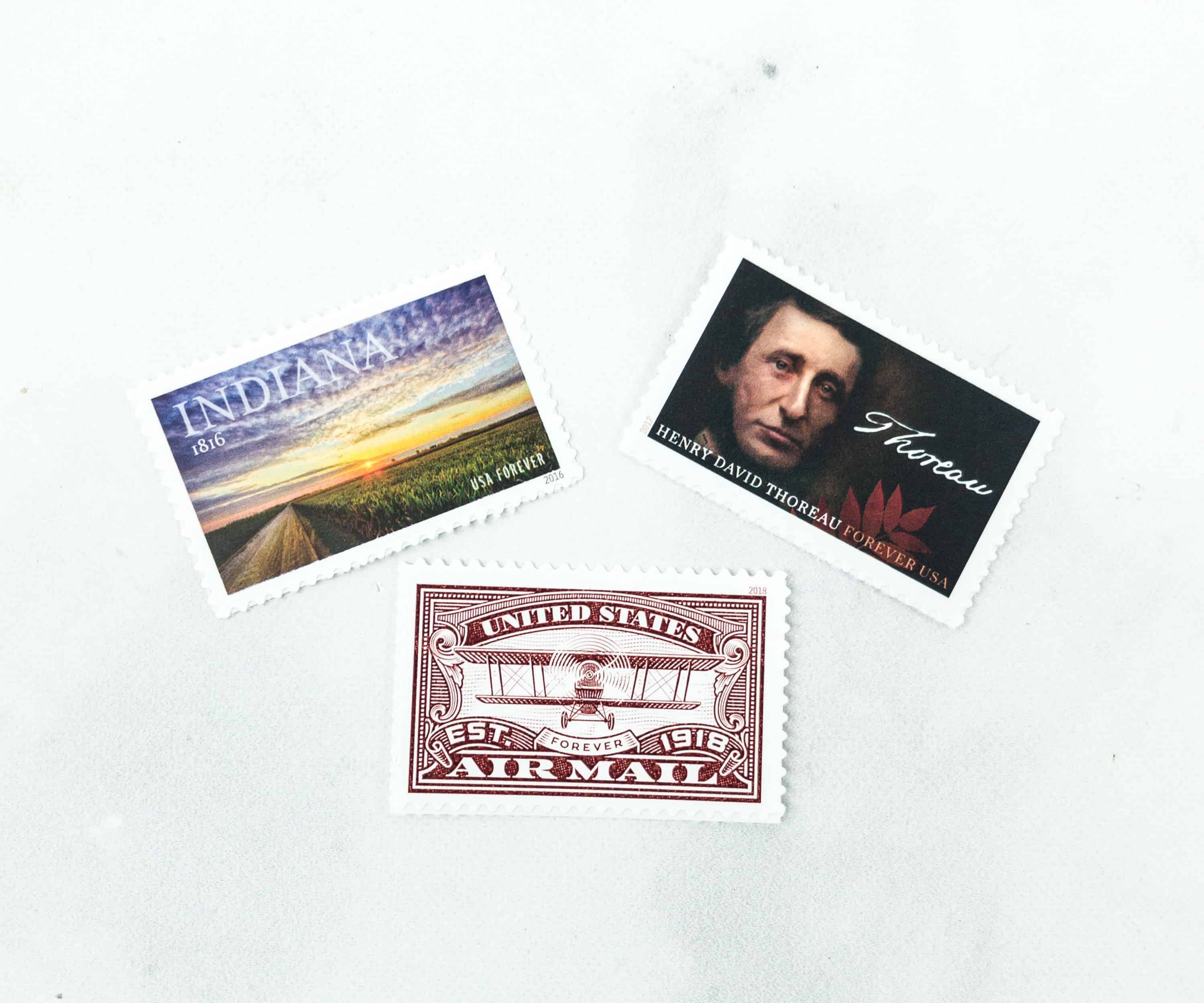 Mail Stamps. With every mailing, you will receive 3 stamps that you can mix and match with the cards.
The cards are all stamped with the logo of the company, as well as the artists, so you will know where they came from. They also come with individual envelopes!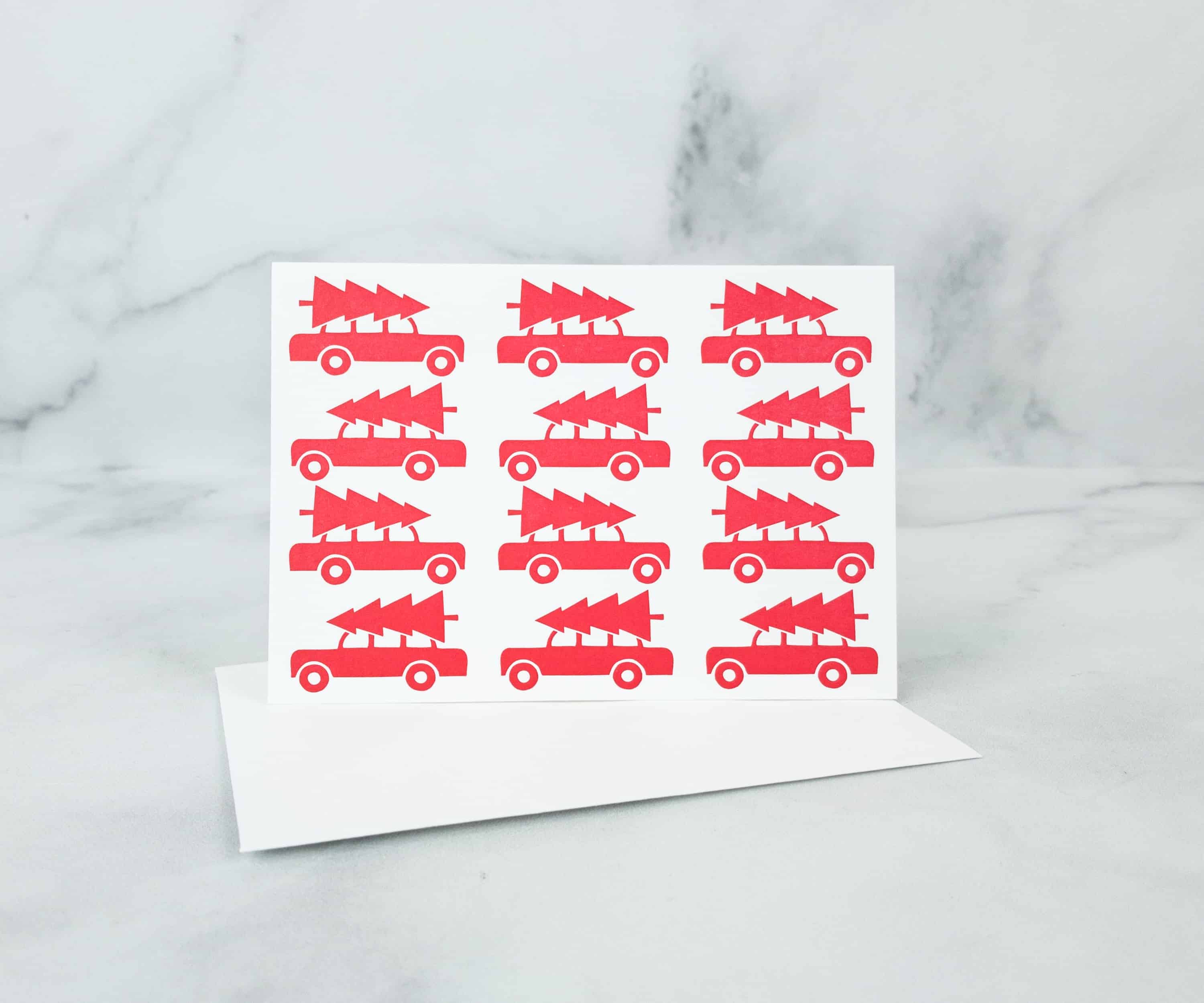 Carrot & Stick Press Tree Red Folded Notes ($2) This card has a fun holiday print featuring trees being transported by cars. It's simple but definitely made me feel that Christmas is already here. I'm excited to write in it and make someone feel the same way!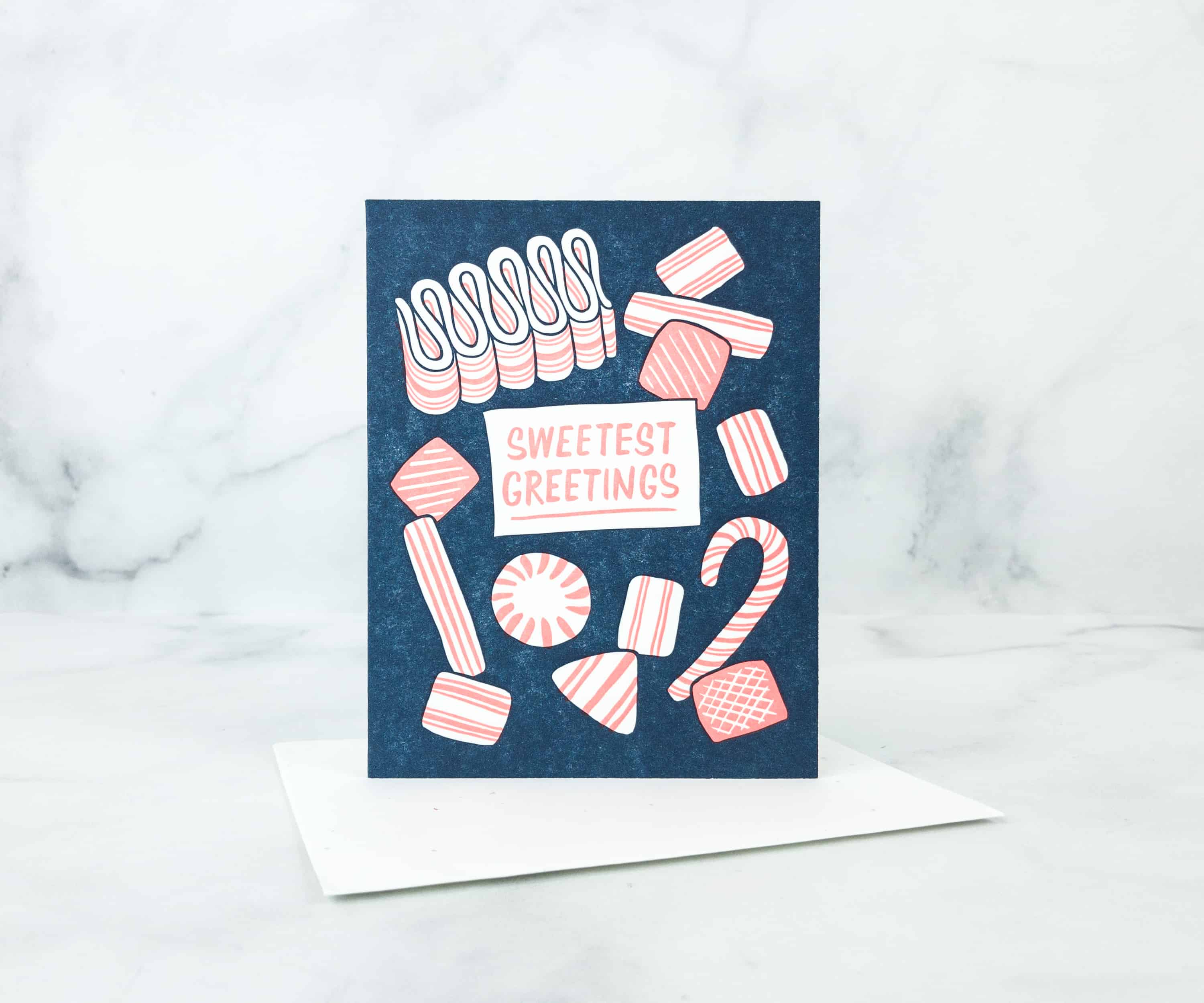 Lucky Horse Press Sweetest Greetings Hard Candy Card ($5) This one is undeniably cute with its collection of sweet candies on the cover, including candy canes, peppermints, and other holiday treats. Add a few sweet words inside and this card is good to go to make someone's Christmas a little sweeter.
Bench Pressed Happy Birthday Card ($5) The bear delivers a nice message for the celebrant and a funny reminder to put out the candles too. It's cute! Going straight to MIL.
Nicely Noted's December collection is not limited to season's greetings because they also included a birthday card. I love the holiday theme for the first two cards because they are spot on, especially the tree on a car. Since these cards come with envelopes and stamps, all I really have to do is to write a message and send it! If you're looking for an easy subscription to send you beautiful greeting cards monthly, this one is it!
What do you think of this month's cards?