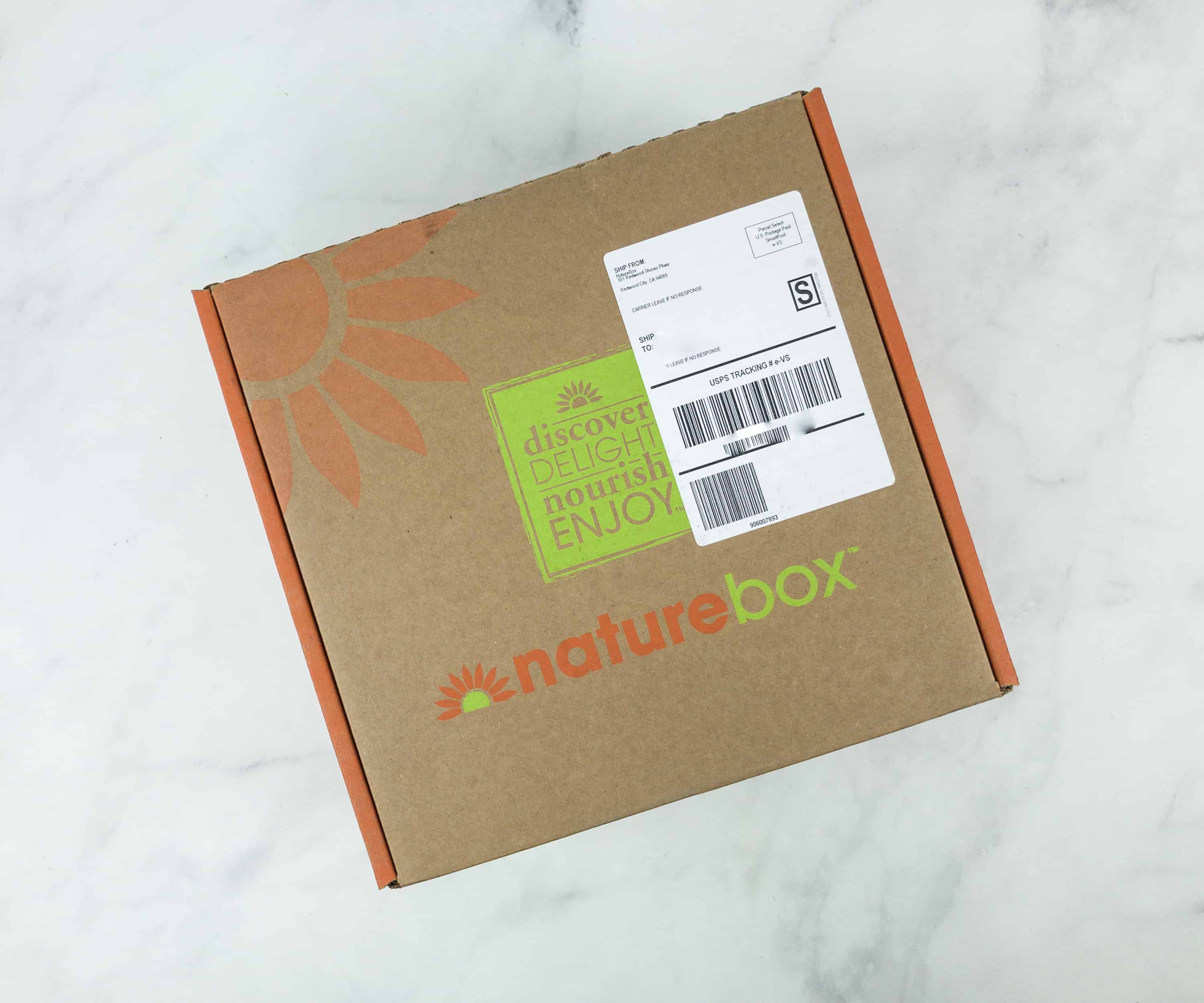 NatureBox is a monthly snack delivery box. While they previously had a subscription, they now offer a membership option instead of the monthly subscription. In this new scheme, your first 14 days of membership is FREE and after that, NatureBox is $5 per month and $5 will be credited towards your purchases. The credit expires monthly.
DEAL: Get 25% off your first order! Use this link to sign up and coupon code NATUREBOX25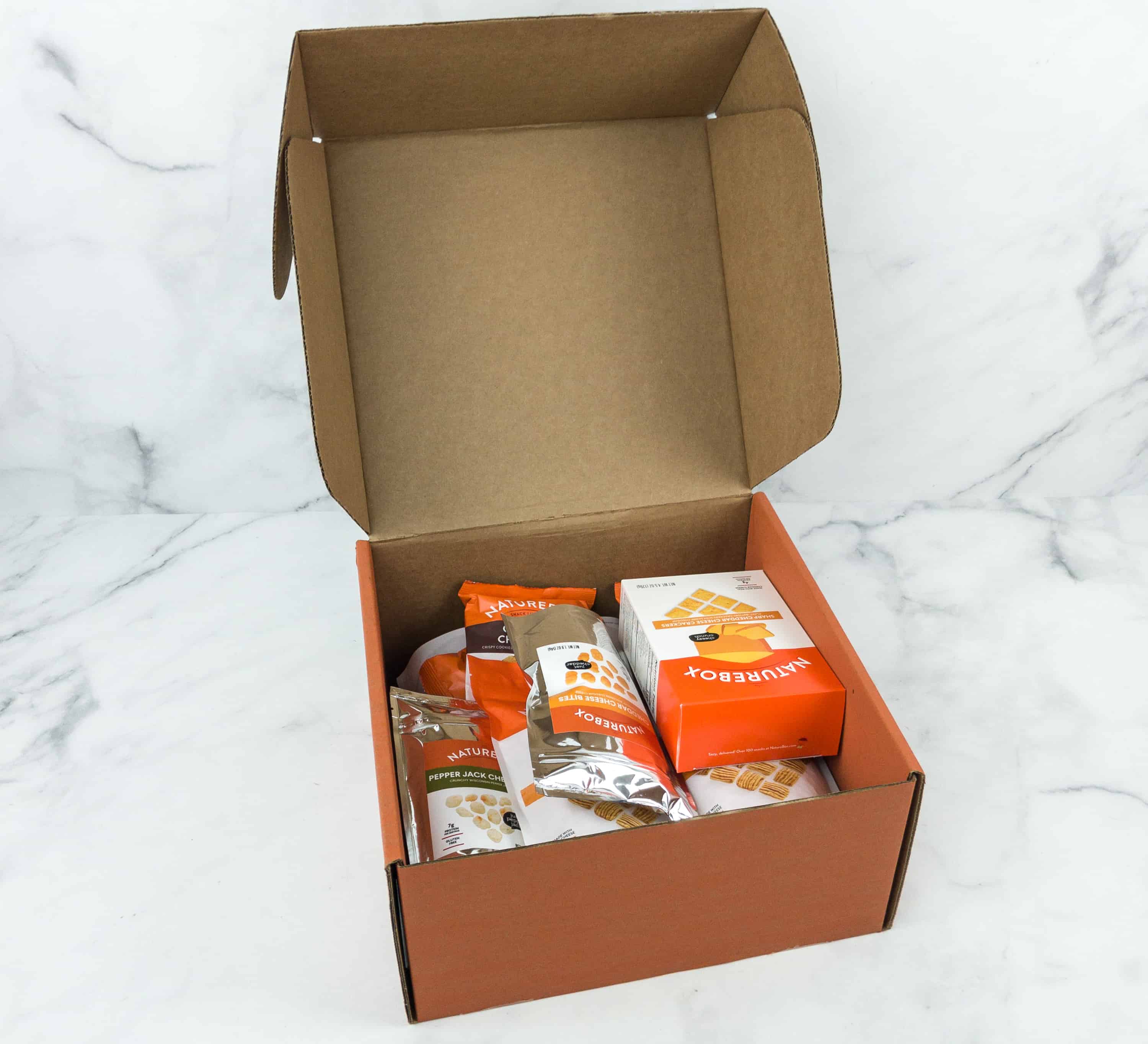 All NatureBox snack meet these criteria, many are vegan, non-GMO, and gluten-free.
Simple ingredients
No artificial junk (colors, flavors or sweeteners)
No high fructose corn syrup
No hydrogenated oils
No MSG
Less than 200 calories per serving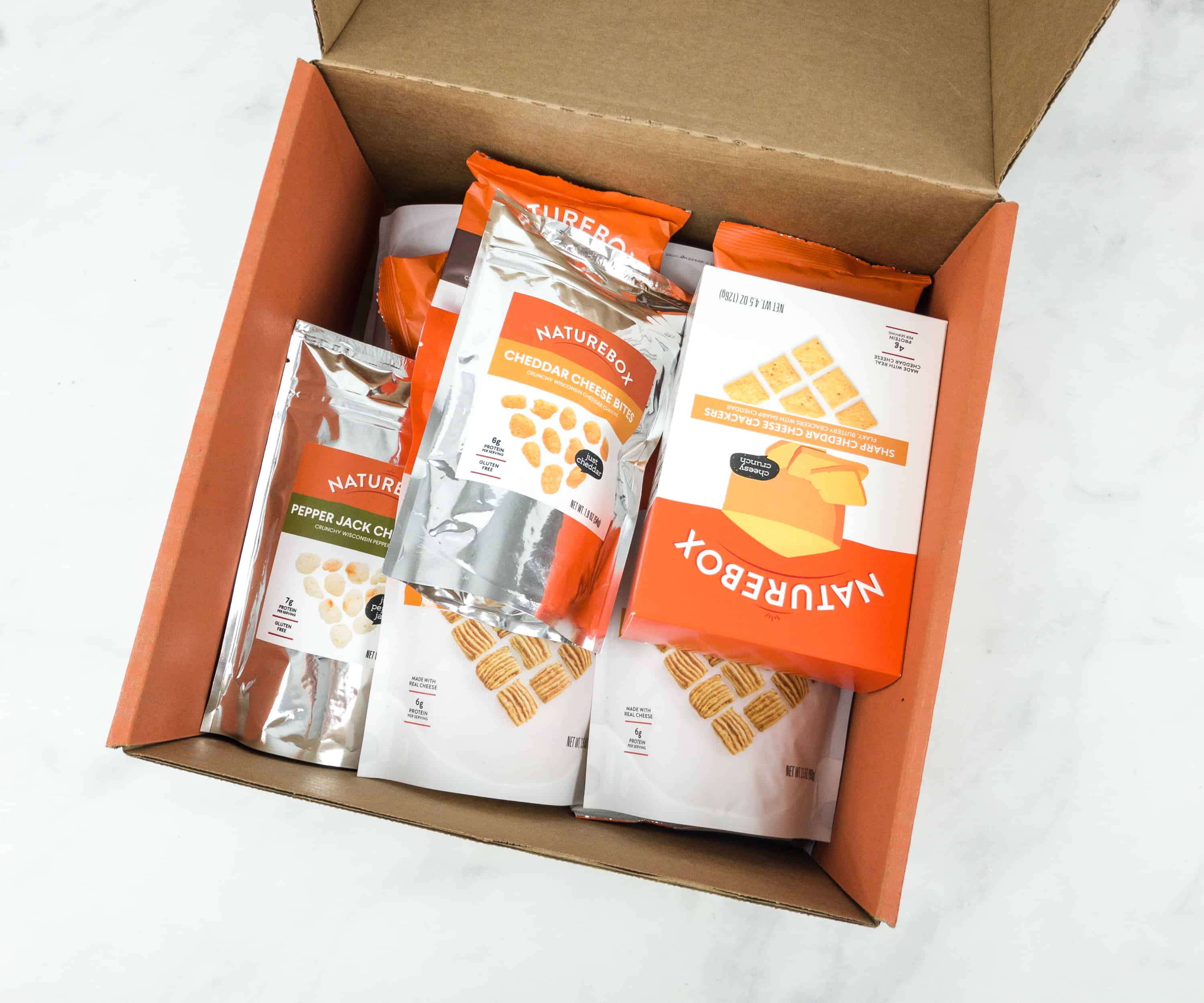 The box is big and there's no extra packaging or fillers.
Everything in our box – we selected all the items for our delivery.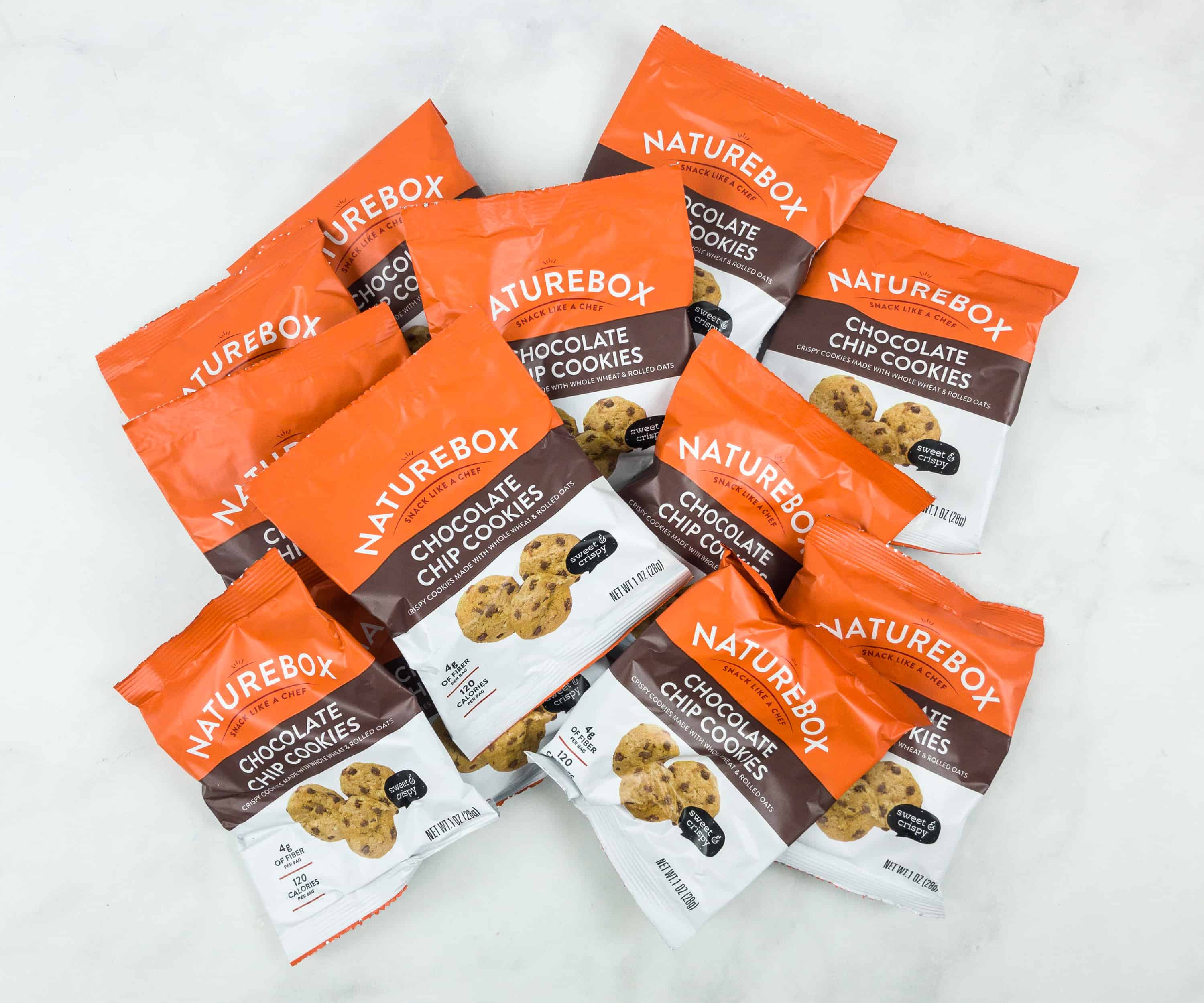 Chocolate Chip Cookies Single Serve – 12 Pack ($11.99; $7.99 with member discount) We got 12 packs of these cookie bites made of whole wheat and rolled oats.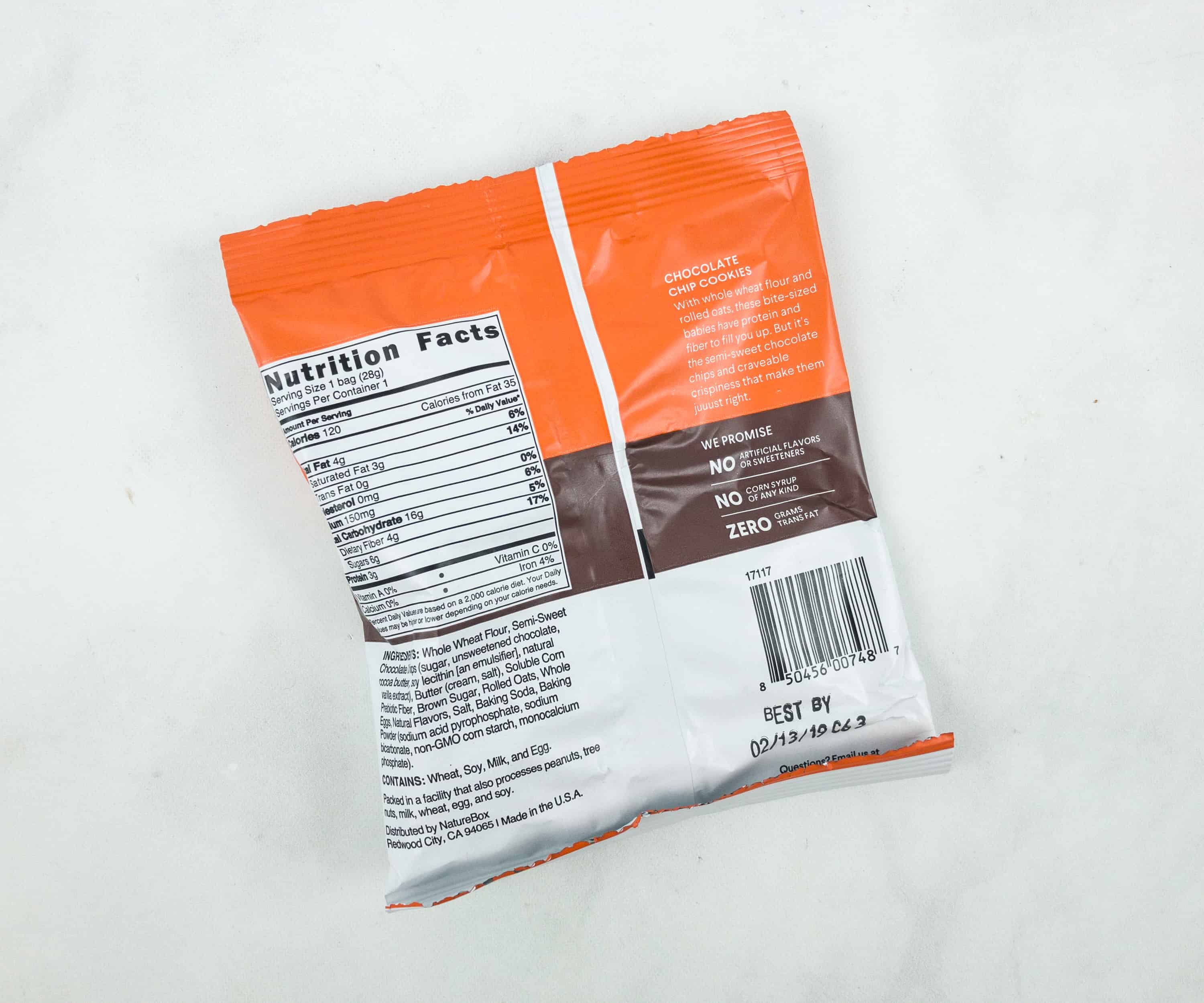 It's packed with protein and fiber, so each pack is really filling and satisfying!
I absolutely love the chocolate chips. There are lots of them in each cookie that made it more sweet and tasty!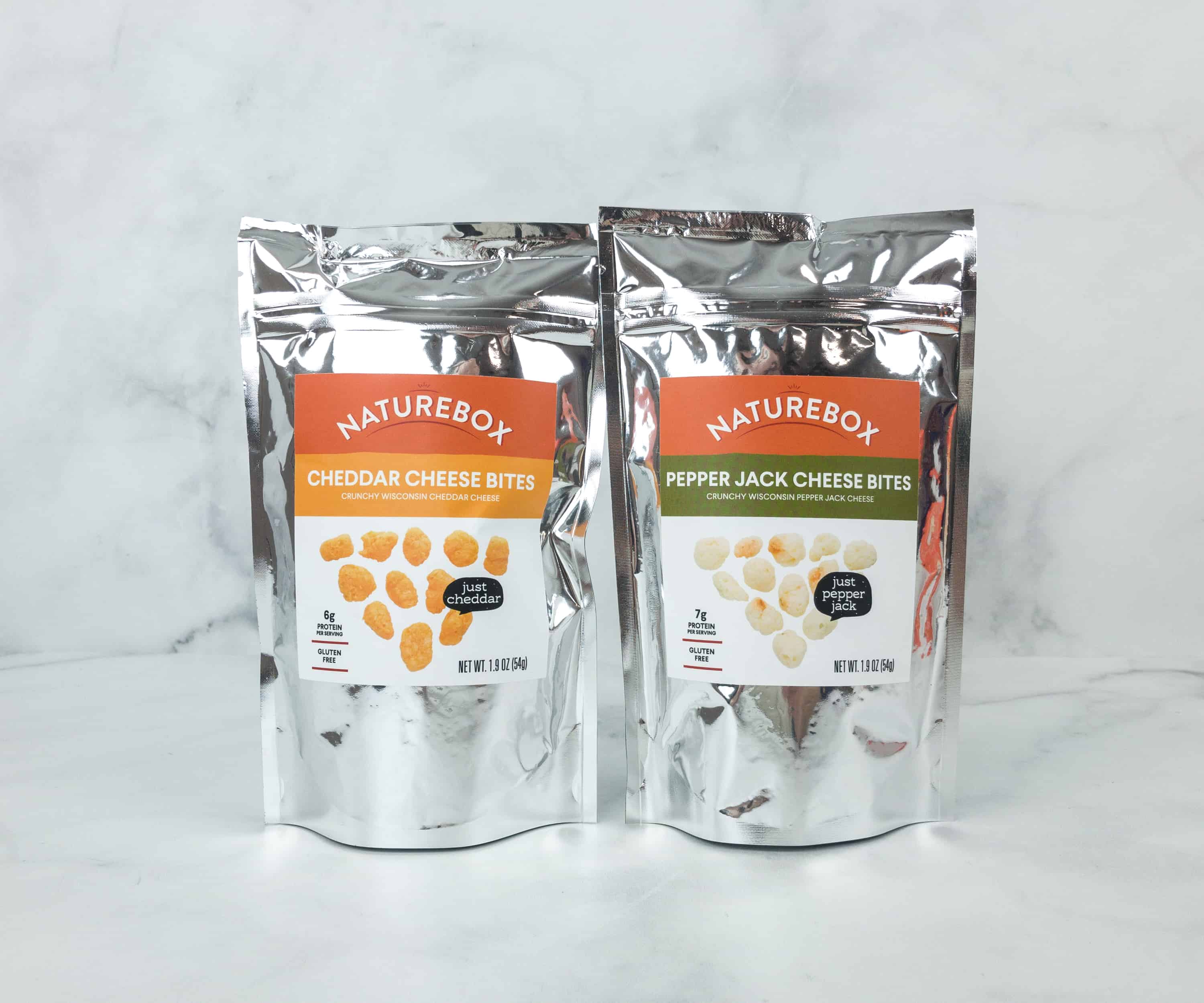 Cheddar Cheese Bites ($7.49; $5.49 with member discount) For cheese lovers, NatureBox offers this gluten-free snack made from Wisconsin cheddar cheese. The cheese bites are keto-friendly and a great source of protein.
Pepper Jack Cheese Bites ($7.49; $5.49 with member discount) Cheesy but with a hint of spice, these snack bites are made from classic Monterey jack cheese laced with jalapeño peppers. They're also gluten-free, protein-rich, and keto-friendly.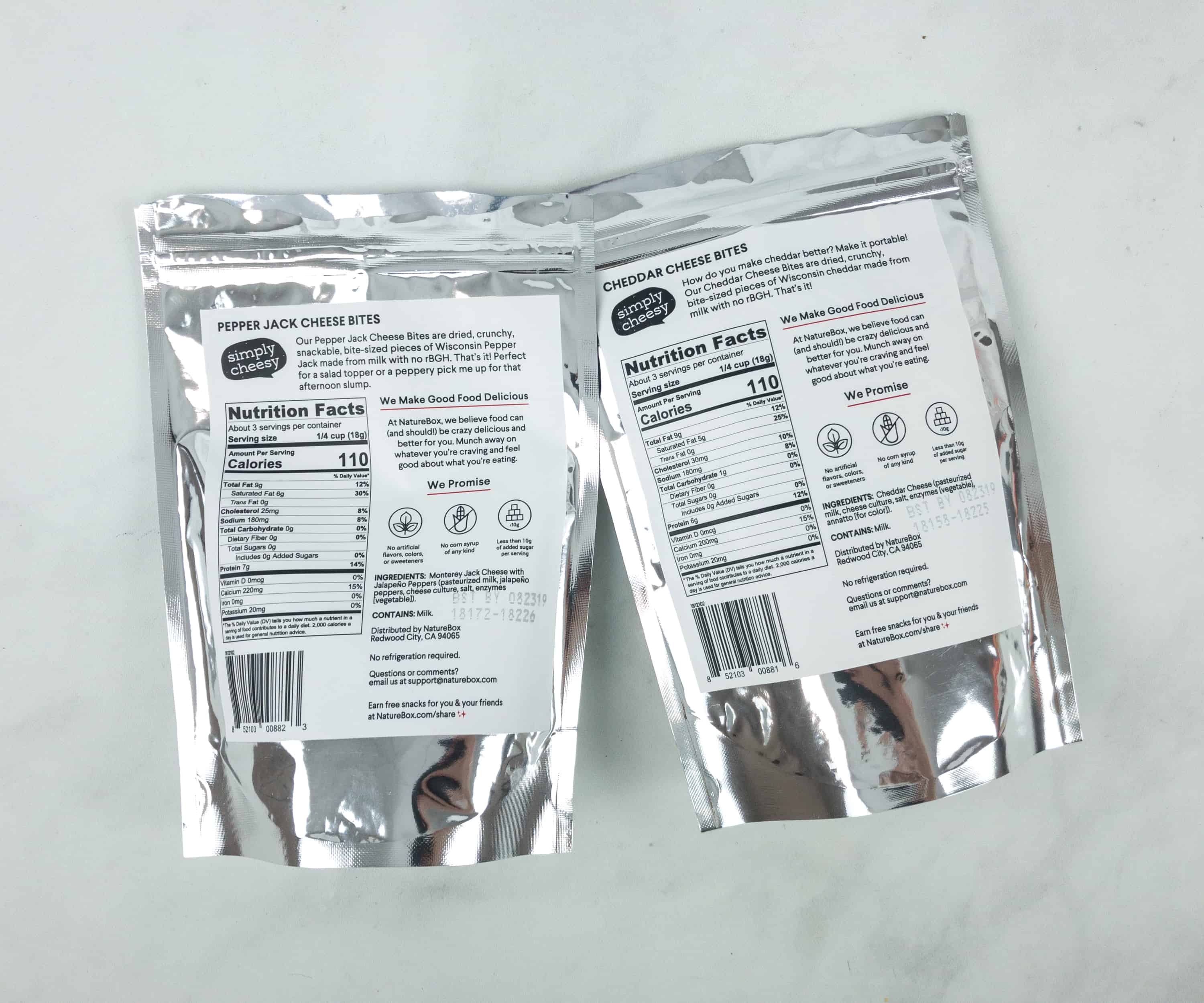 These bite-sized snacks are so puffy and cheesy, but not overwhelming. They're great as snacks for watching TV!
As a cheese lover, these NatureBox snacks are perfect for me! We semi-inhale these but they are just so amazing.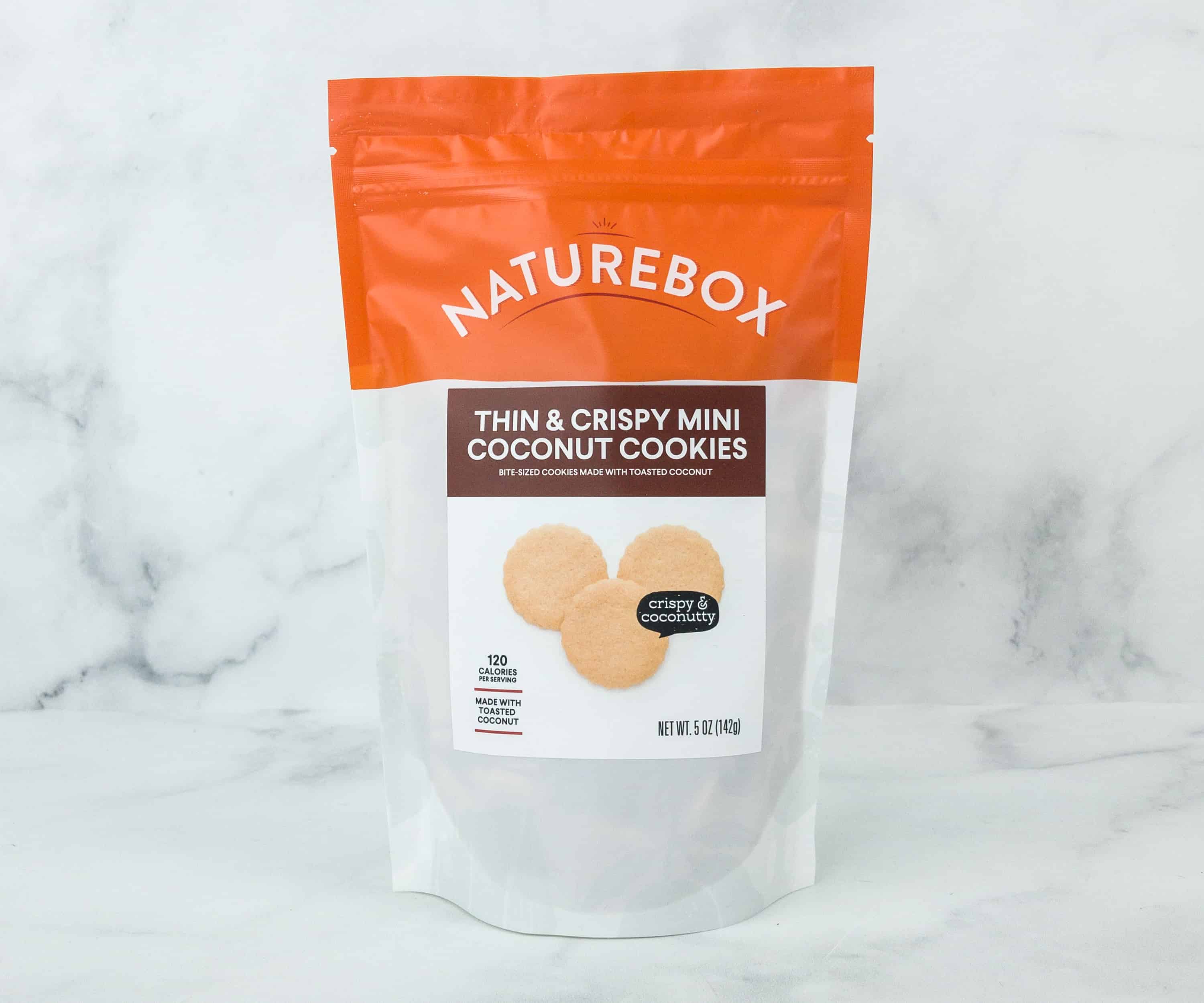 Mini Thin & Crispy Coconut Cookies ($6.99; $5.99 with member discount) These thin and crispy mini coconut cookies are perfect for a light snack anytime and anywhere.
We've ordered these before and as usual, the cookies have plenty of toasted coconut. They're light and crispy and hard not to gobble.
The cookies are crispy and flavorful.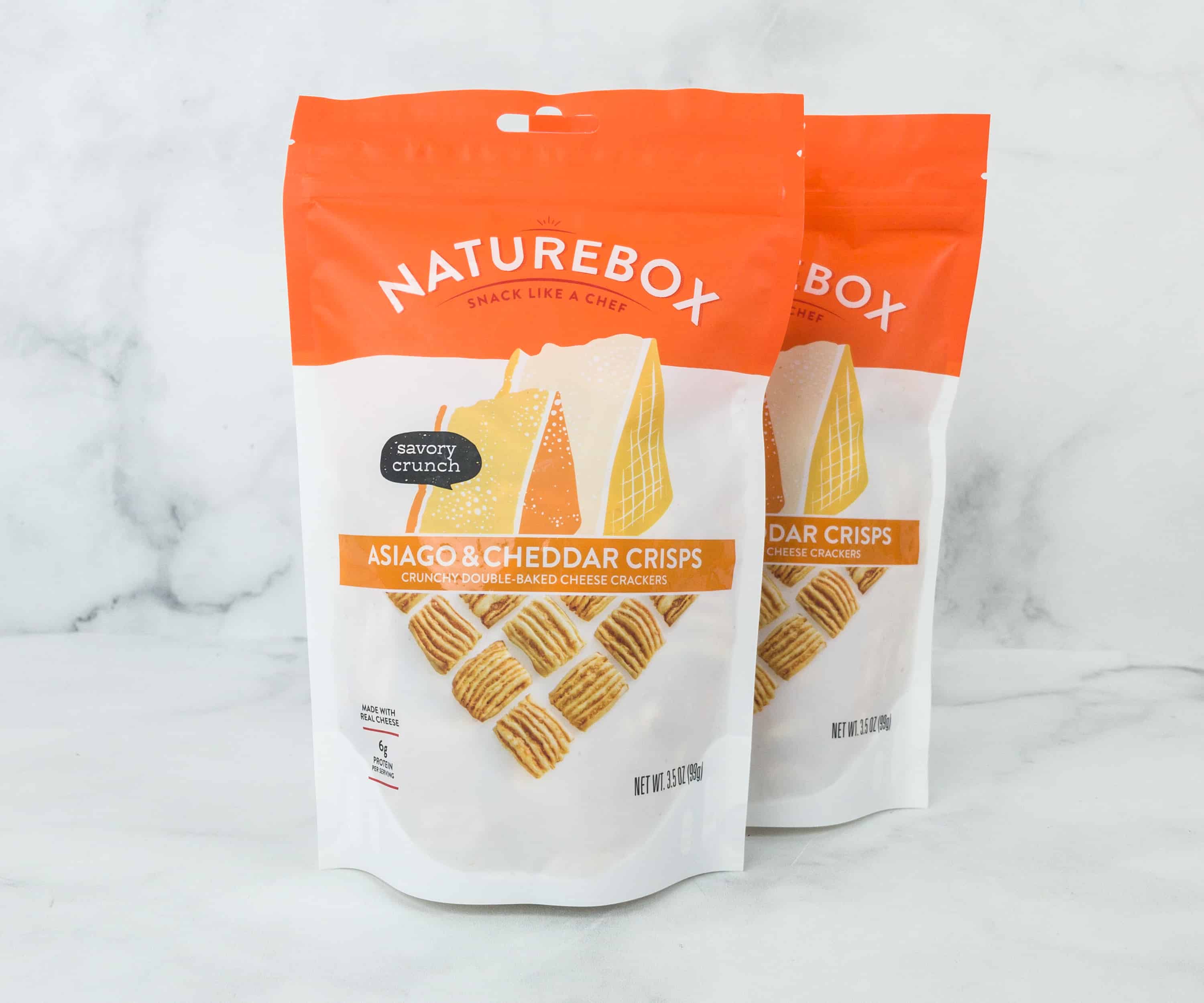 Asiago & Cheddar Cheese Crisps. We've got another cheesy snack in the box, and this time it's a bag of crunchy double-baked cheese crackers! The crackers are made from flour, butter, cheese, and a hint of cayenne.
The cheese is nutty and sharp, and the texture of the crisps themselves are like crunchier slices of palmier pastry.
These would certainly make an awesome alternative to chips for cocktail parties!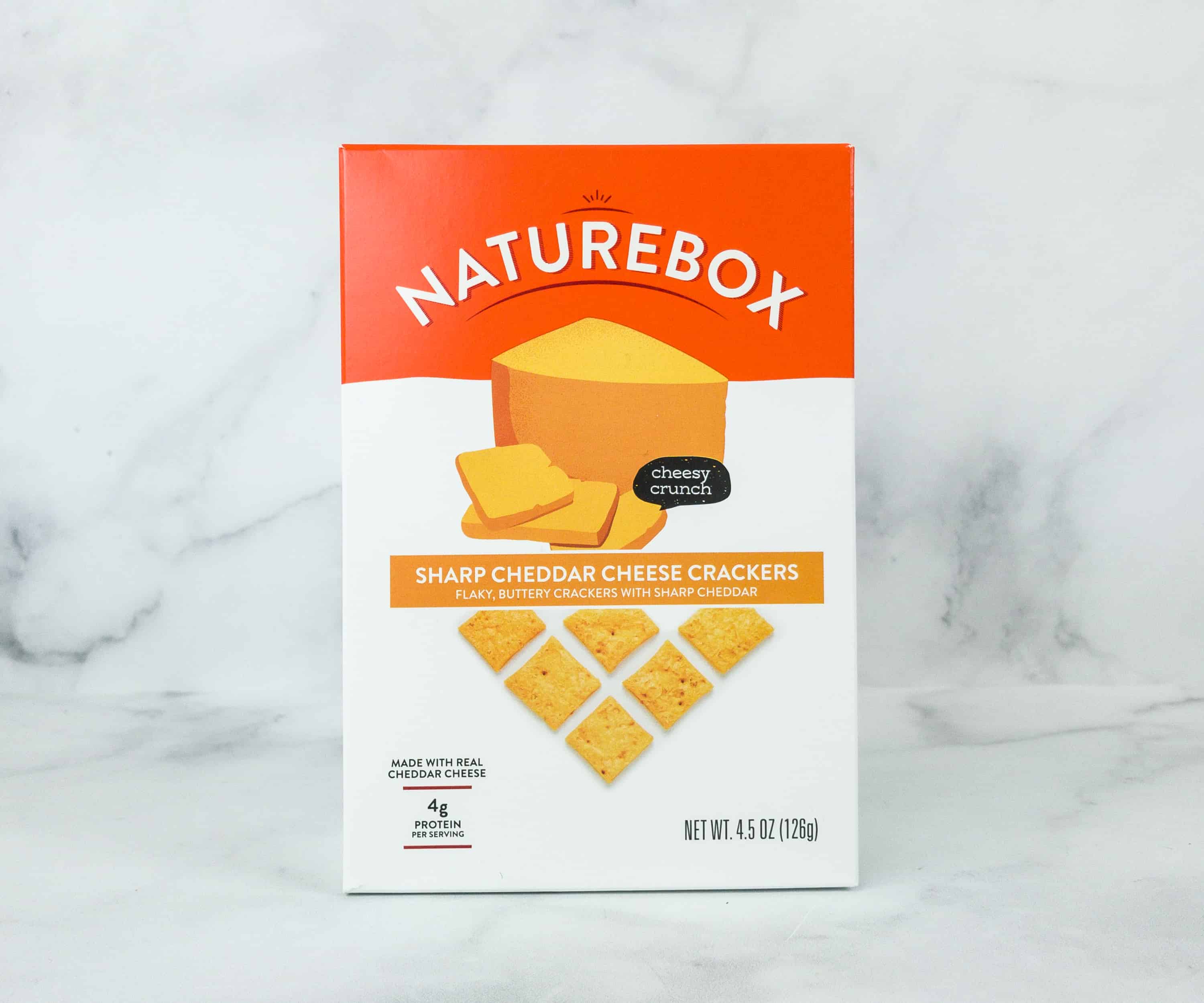 Sharp Cheddar Cheese Crackers. The cheese overload continues with these cheddar cheese crackers. It's cheesy, but not to the point that you'll easily get tired of its taste.
Each bite-sized cracker is crunchy, tasty, and addicting.
Unlike the other snacks, the crackers were packaged in a box.
Dried Mango 2 pack ($10.98; $8.98 with member discount) I always believed that dried fruits really are a great lunchbox addition, while the mangoes are definitely one of the finest fruits I ever tasted.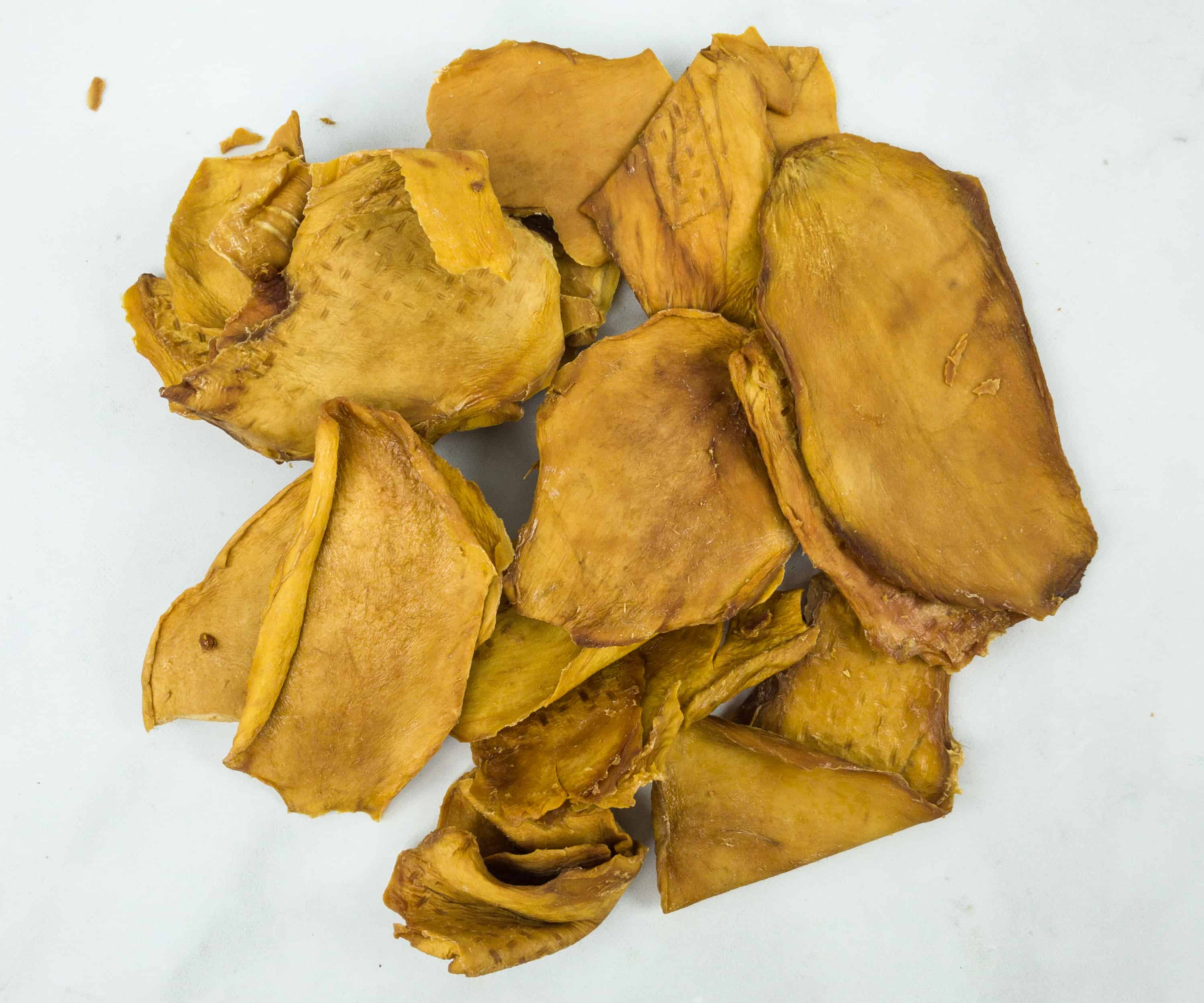 This snack is really amazing. The sweet and sour-y taste of mangoes are so detectable, plus the pieces were not too dry.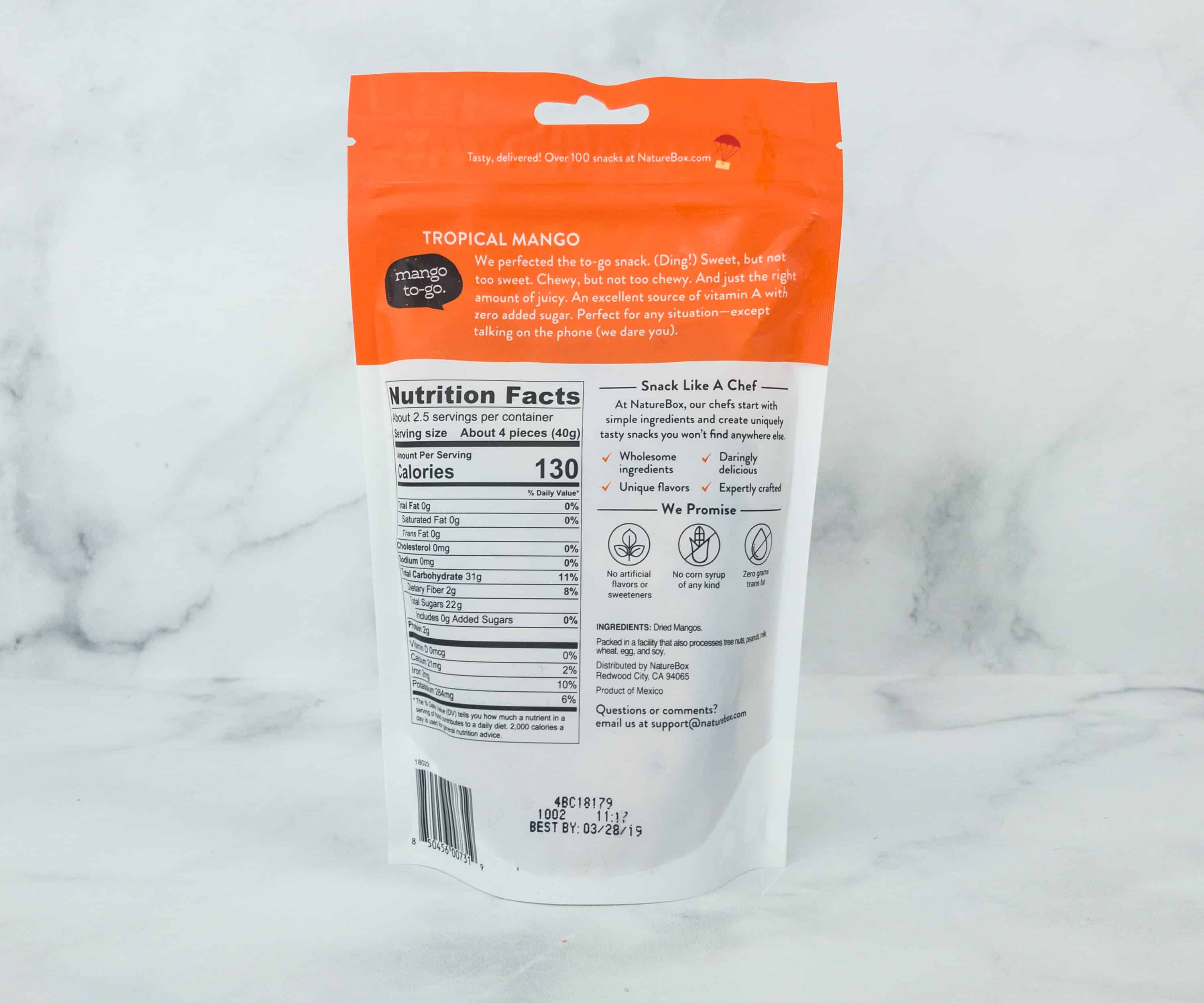 They taste fruity and natural too, making it a healthy alternative snack when you're craving for something chewy! Our kids adore these snacks.
This month's box are full of cheesy snacks and old favorites like the dried mangoes and the thin coconut cookies.  I love how NatureBox makes stocking up of snacks more fun and convenient at the same time. They never fail to provide us delicious and healthy snacks that come in easy-to-store and resealable packs. If you love snacking too, you're sure to find favorites from NatureBox's wide selection too!
Which snack is your favorite?