My Fashion Crate is a monthly subscription box for Fashionistas that sends a curated package of stylish clothing, accessories, beauty items, & gift cards delivered to your mailbox! What can you expect to find in here?
Every month, enjoy premium, curated products exclusively for stylish and fabulous women.

-Clothing including shirts, sweaters, dresses, skirts or outerwear
-Fun and trendy fashion accessories
-Coupons up to 70% for exclusive brands so you can shop online yourself
-Gift Cards from top brands and other surprises!
My Fashion Crate ships all over the world and comes in three levels:
The Premium Box is $49.95 plus shipping and will be packed with 5-8 items including shirts, dresses, separates, shoes, jewelry, accessories or gift cards (Value up to $300). The Essential Box is $35 plus shipping and will be packed with 3-4 items including shirts, dresses, separates, shoes, jewelry, accessories or gift cards (Value up to $200). Newly added is the Accessories Box, which is $20 and has 2-3 items. I am reviewing The Premium Box!
Here's a look at everything in my Premium Box! All of the items are brand new and still in their bags. My Fashion Crate has now added a wider variety of sizes to choose from. When you sign up you can choose from tops and dresses in sizes small to 3XL, bottoms in sizes small to 3XL, and you can enter your shoe size.
I received a product info card with details on all the items in both the Essential and Premium box and suggested retail price.
The back features the additional items that come in the Premium Box. There was also info on how to share your box on social media.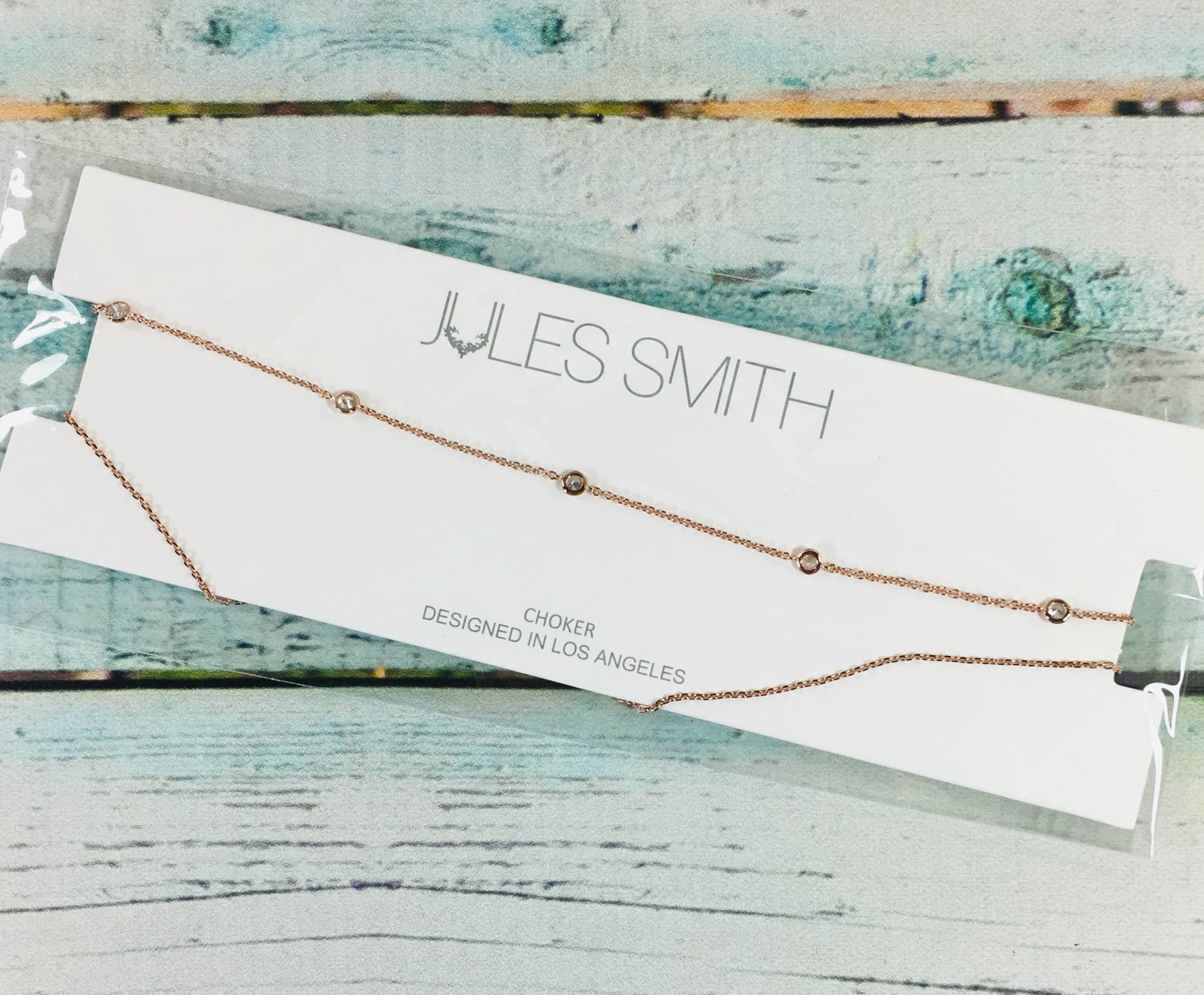 Jules Smith Rose Gold Crimson Chain Choker ($45) is plated in rose gold and has CZ crystals.
It is a choker style and sits close to the throat.
MaskerAide Crystal Clear Mini Sheet Mask ($7 CAD, about $5.14 USD) Face masks show up pretty often in this subscription box, but this is the first time I've seen one that's actually 12 mini masks!
You may want to share these with a friend or sibling since they need to be used up at once. Just place on any skin imperfections or spots and let sit for 20 minutes.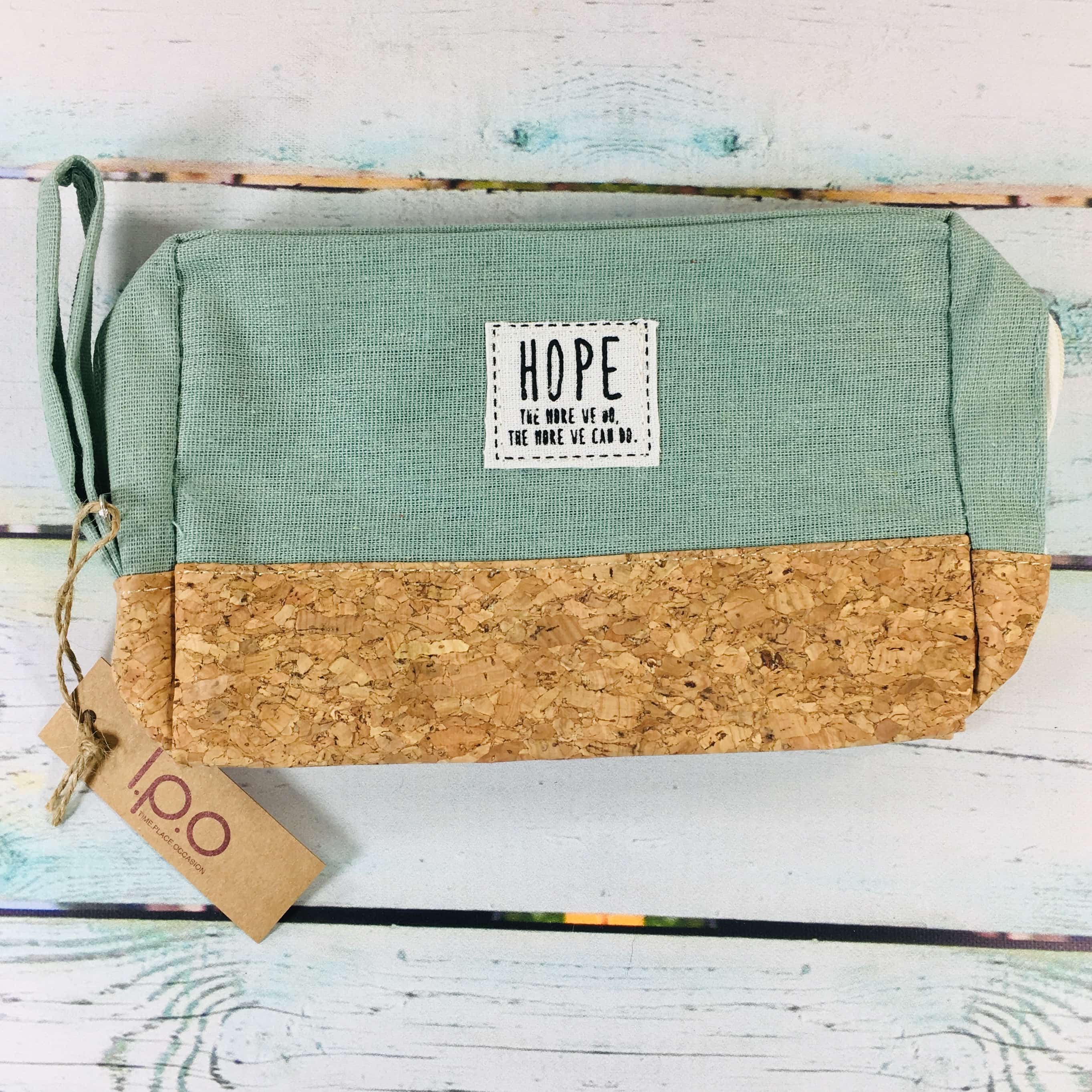 Riah Fashion Cute "Hope" Pouch ($25) has a two-tone look and is very light-weight.
The patch says "Hope" and the bag is made of rayon, polyester, and cotton. Use it to hold makeup, use as a tiny purse, or however you choose!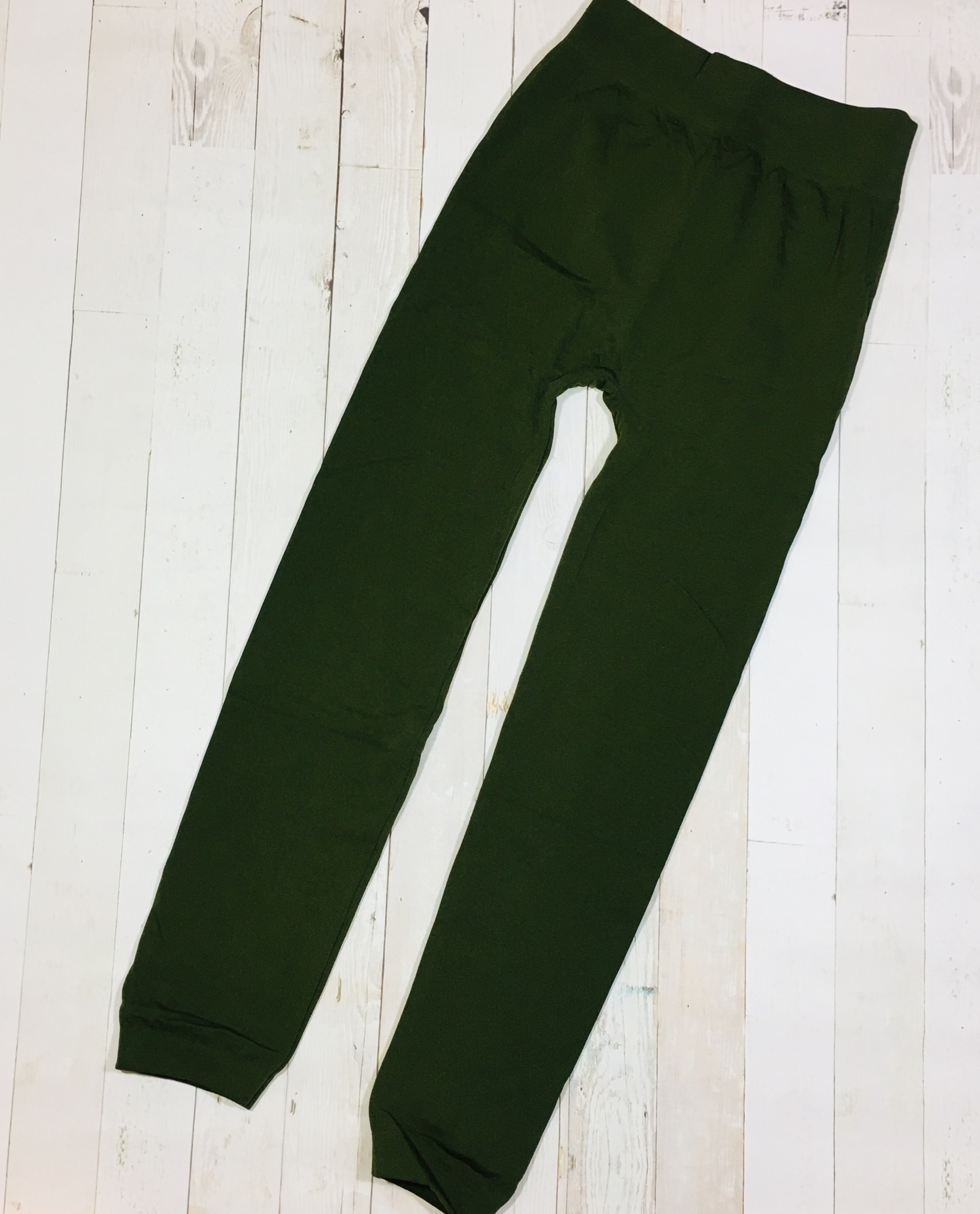 Fabric & Fabric Olive Fleece Leggings ($8.50) are available in a variety of colors and are made of polyester and spandex and come in one size fits most. The inside is lined with fleece and these leggings are very soft.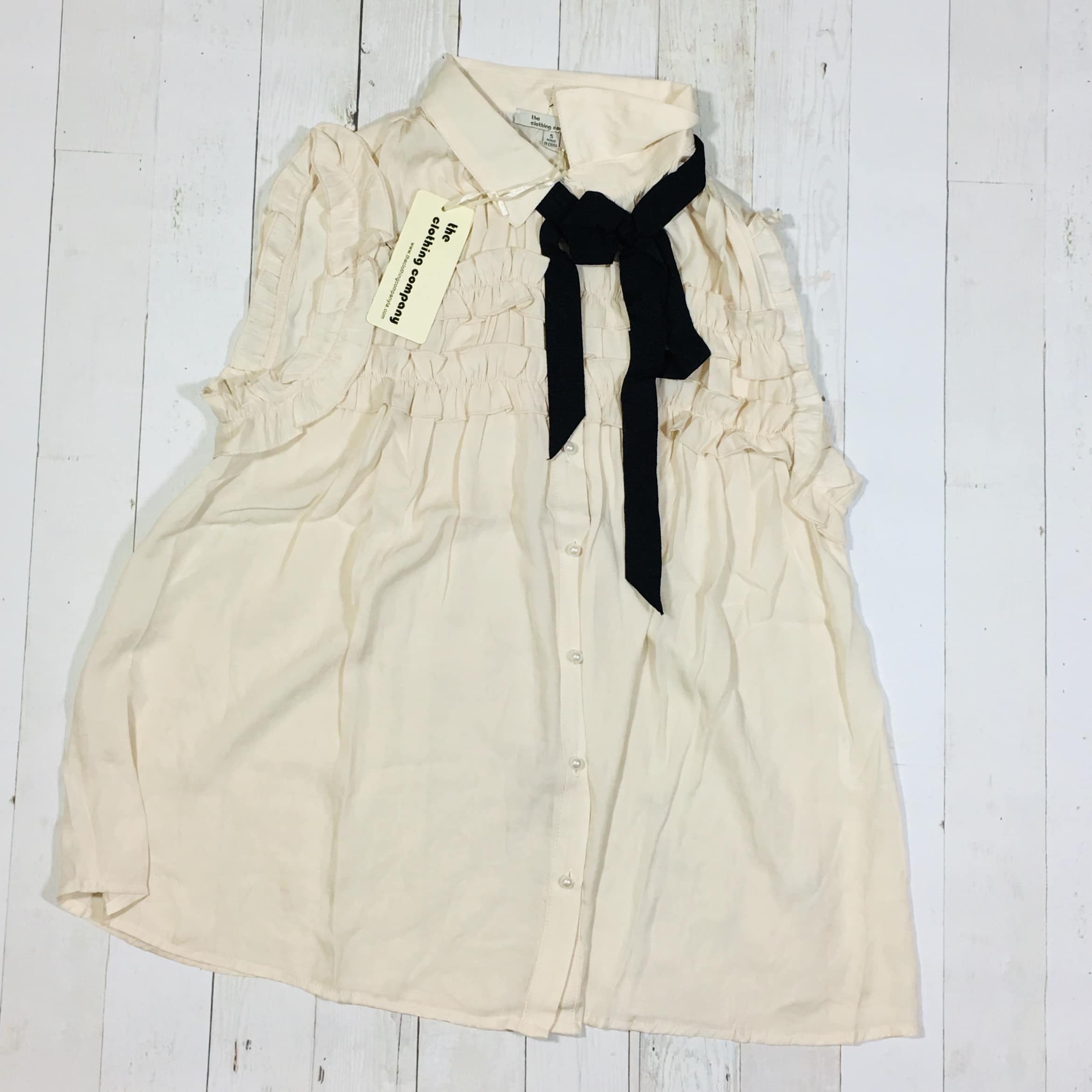 The Clothing Company Holiday Bow Blouse ($38) Some items are only available on the My Fashion Crate website and the value is from the site and card, since these items can be hard to find elsewhere.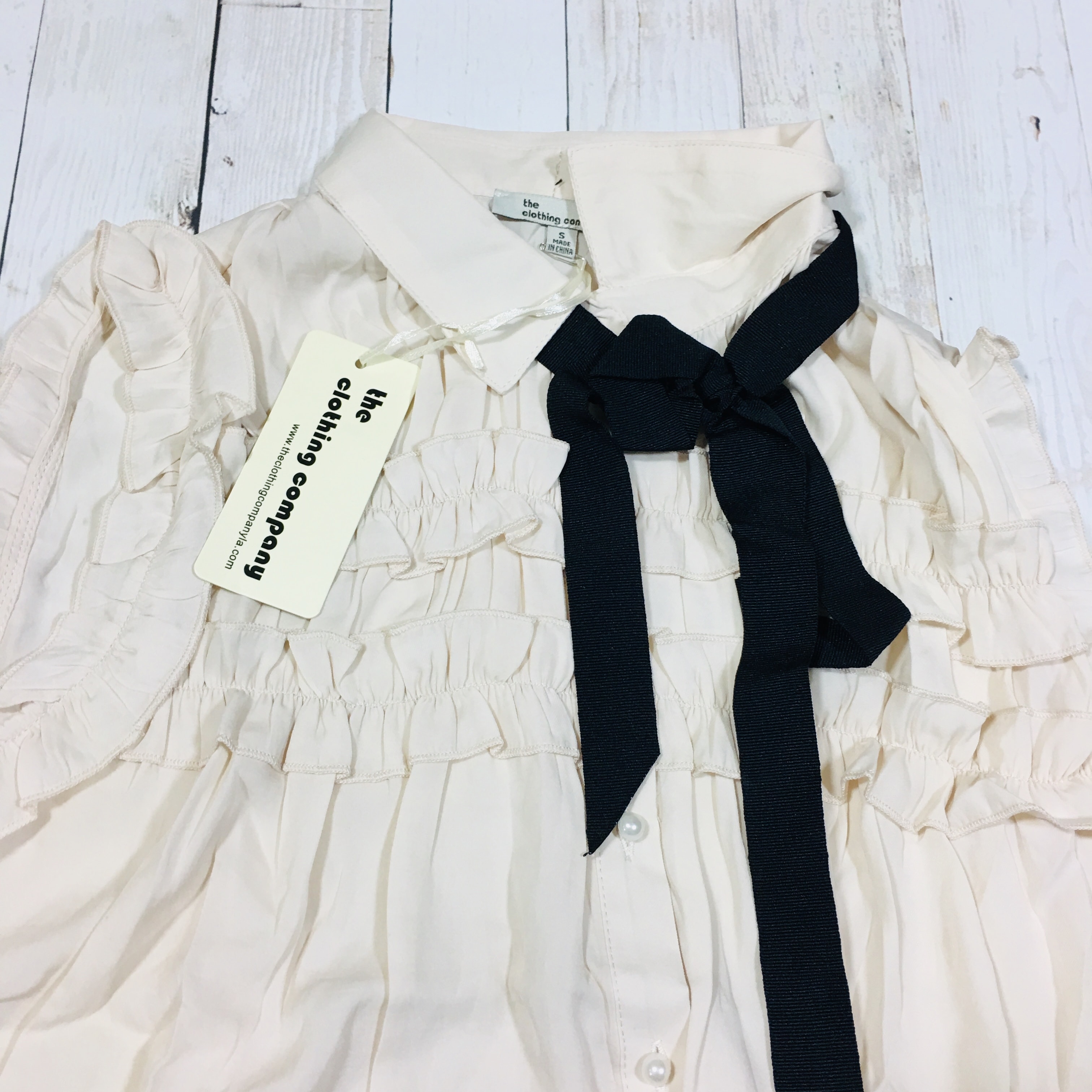 This feminine blouse is made of ivory polyester and features ruffles in the front and a black tie accent.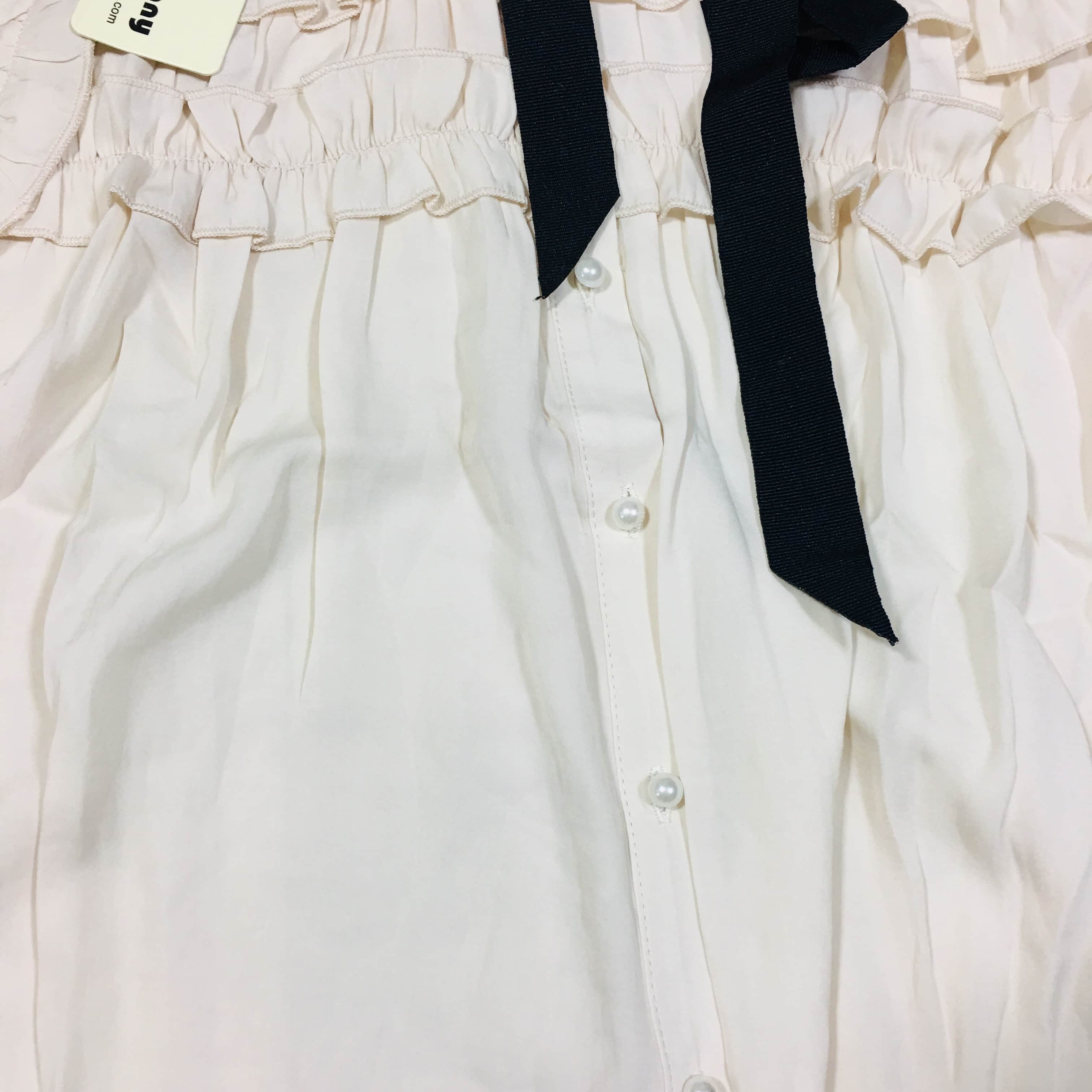 Pearlesque buttons add nice detail to this versatile blouse.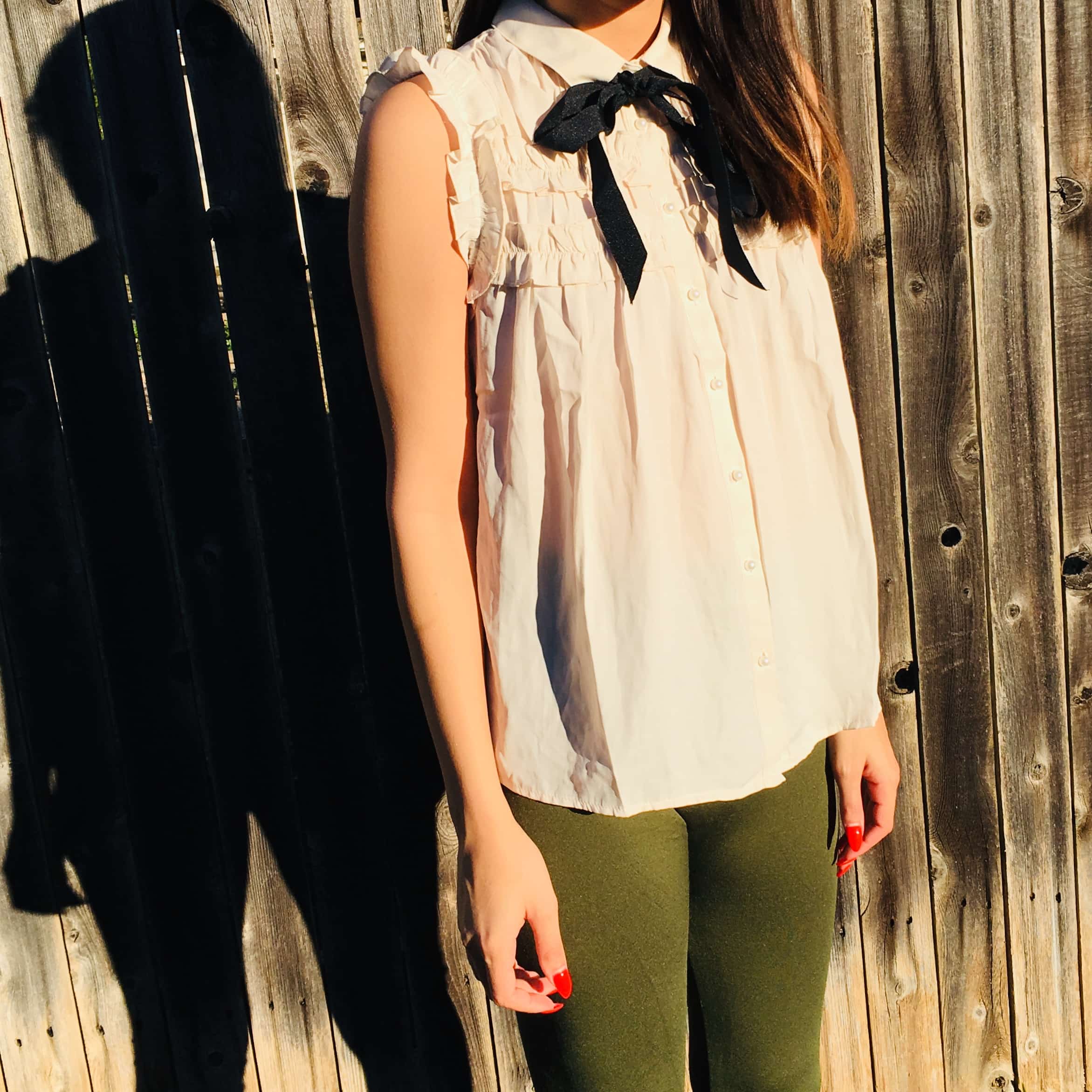 Here's my daughter modeling the blouse and leggings. The leggings are kind of revealing but would work well as a layer under pants in cold weather.
NOTE: The following items are in the Premium Box only!
Cozy Casual Warm Sweater ($50) The card listed a "light blue top" but the description was of a khaki colored sweater so I think that was a typo. The size says "S/M" and it is made of acrylic and polyester.
The cold-shoulder look is pretty popular right now.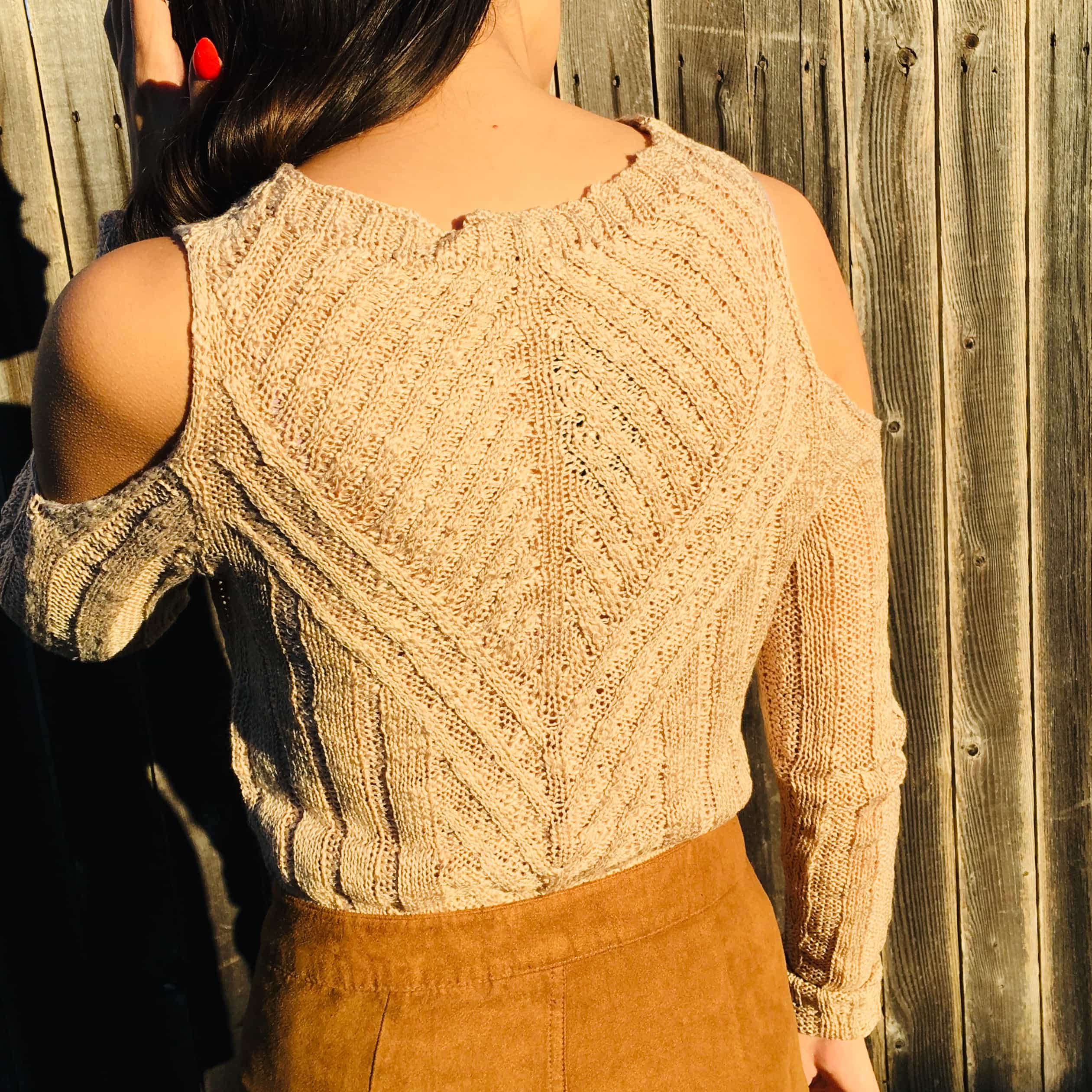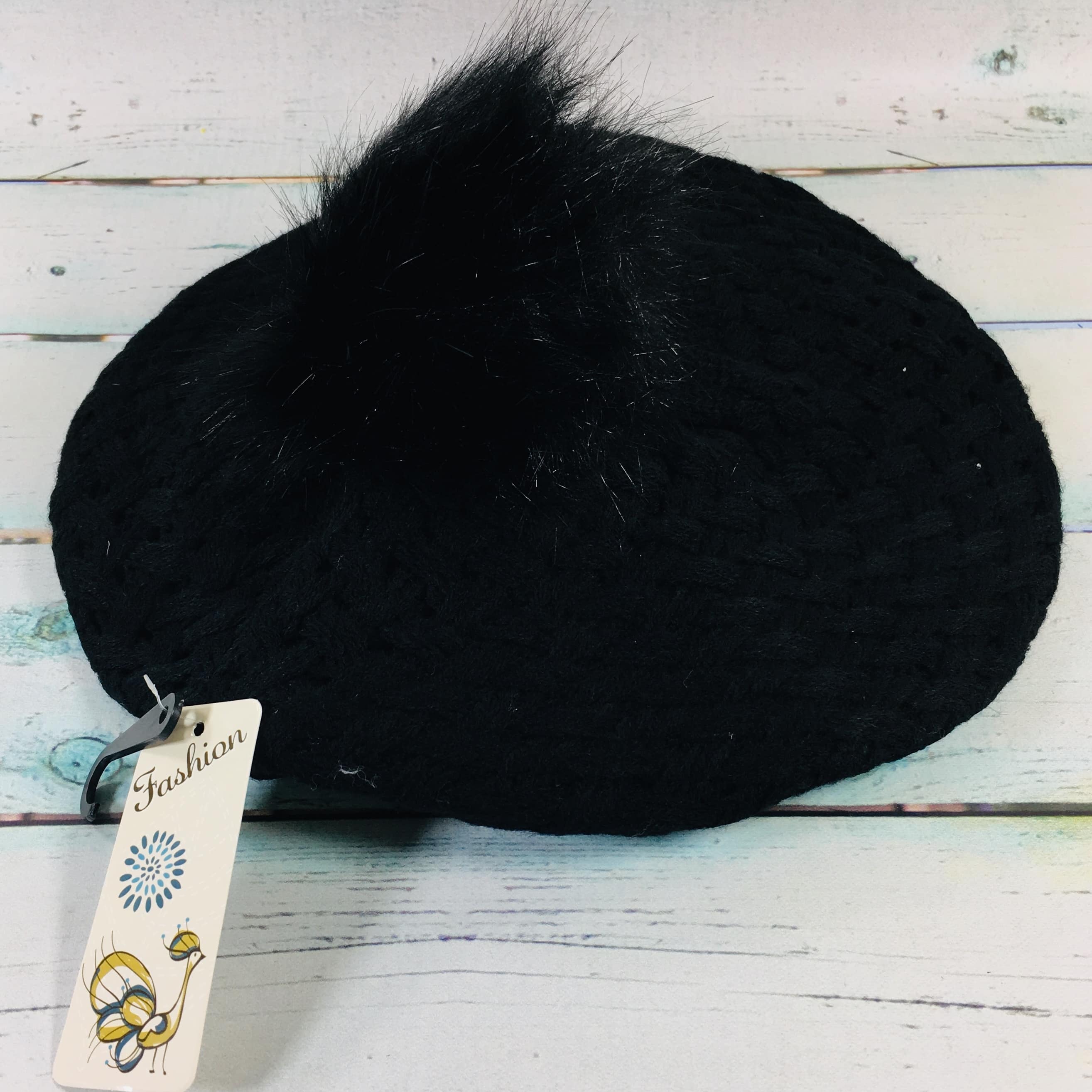 Winter Knit Beret ($30) has a knitted body and faux fur pom pom on top. Made of acrylic.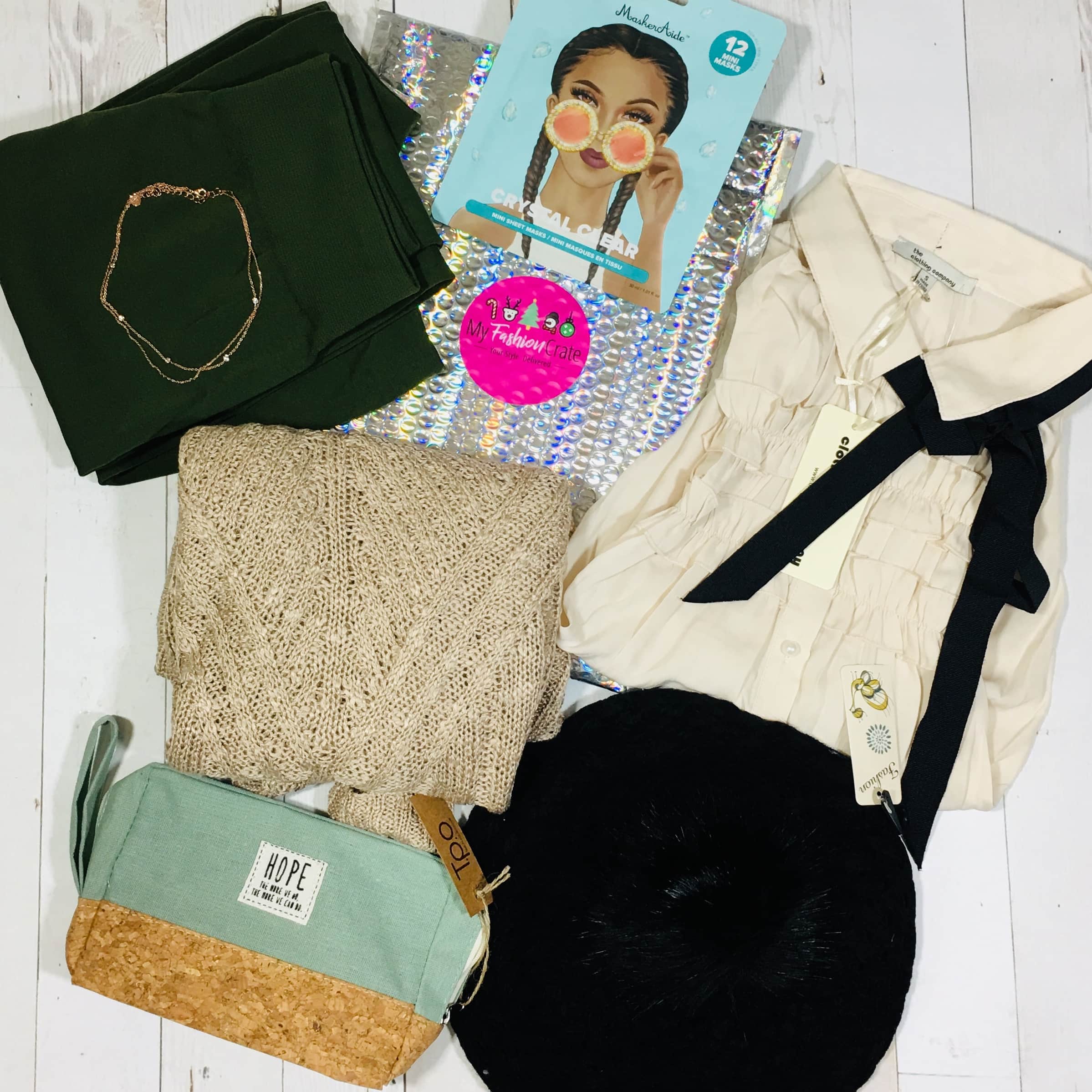 The December My Fashion Crate had a lot of clothing items this time around. Most of the time the items don't really go together but they can be mixed with other items in your wardrobe to give older pieces new life. The two shirts look like things you might find in a boutique. The bag was cute and the mask looks like fun, plus the choker is very pretty. The beret was cute, I don't think I've ever seen a cable knit beret before! The value for the Essentials box is around $121.64, and the Premium  box value is about $201.64.
What do you think of My Fashion Crate? I would love to hear your thoughts!