MunchPak is a snack subscription featuring unique snack finds from around the earth. They promise to send the type of snacks that you can't find in your local convenience stores. The subscription also offers customizable options, allowing you to pick your preference of snacks, the number of snacks you would like to receive, and how often you would like to receive a MunchPak.
This is the review of the monthly box. Monthly subscriptions start at $19.95 per month.
DEAL: Save $3 off your first MunchPak. Use coupon code HELLOSUBSCRIPTION.
All the contents are covered in a wrapper and sealed with a sticker.
I can already see some interesting stuff from here!
There's an information card and it tells us how this month's MunchPak was completed. Our was curated and assembled by Luz!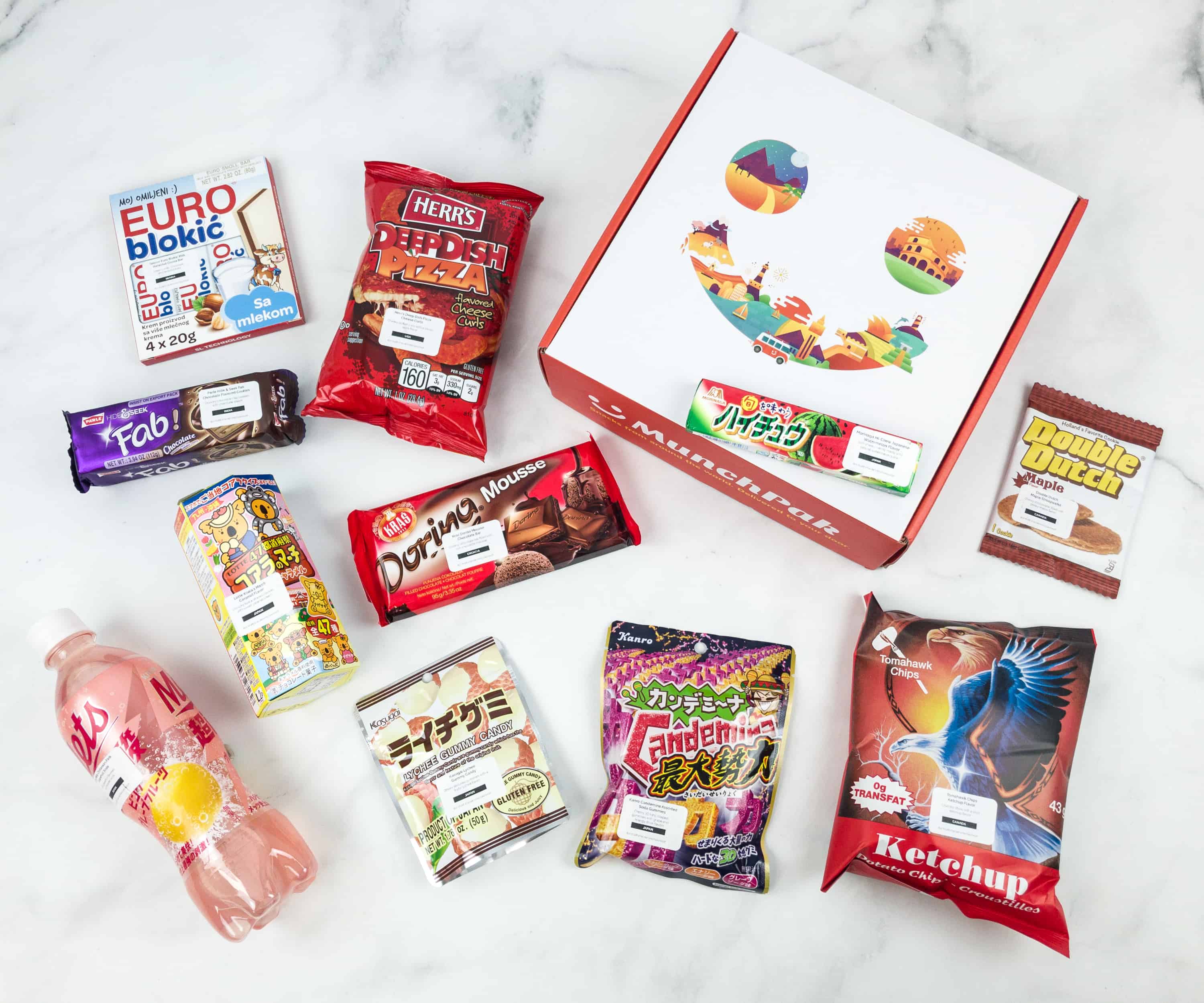 Everything in my box!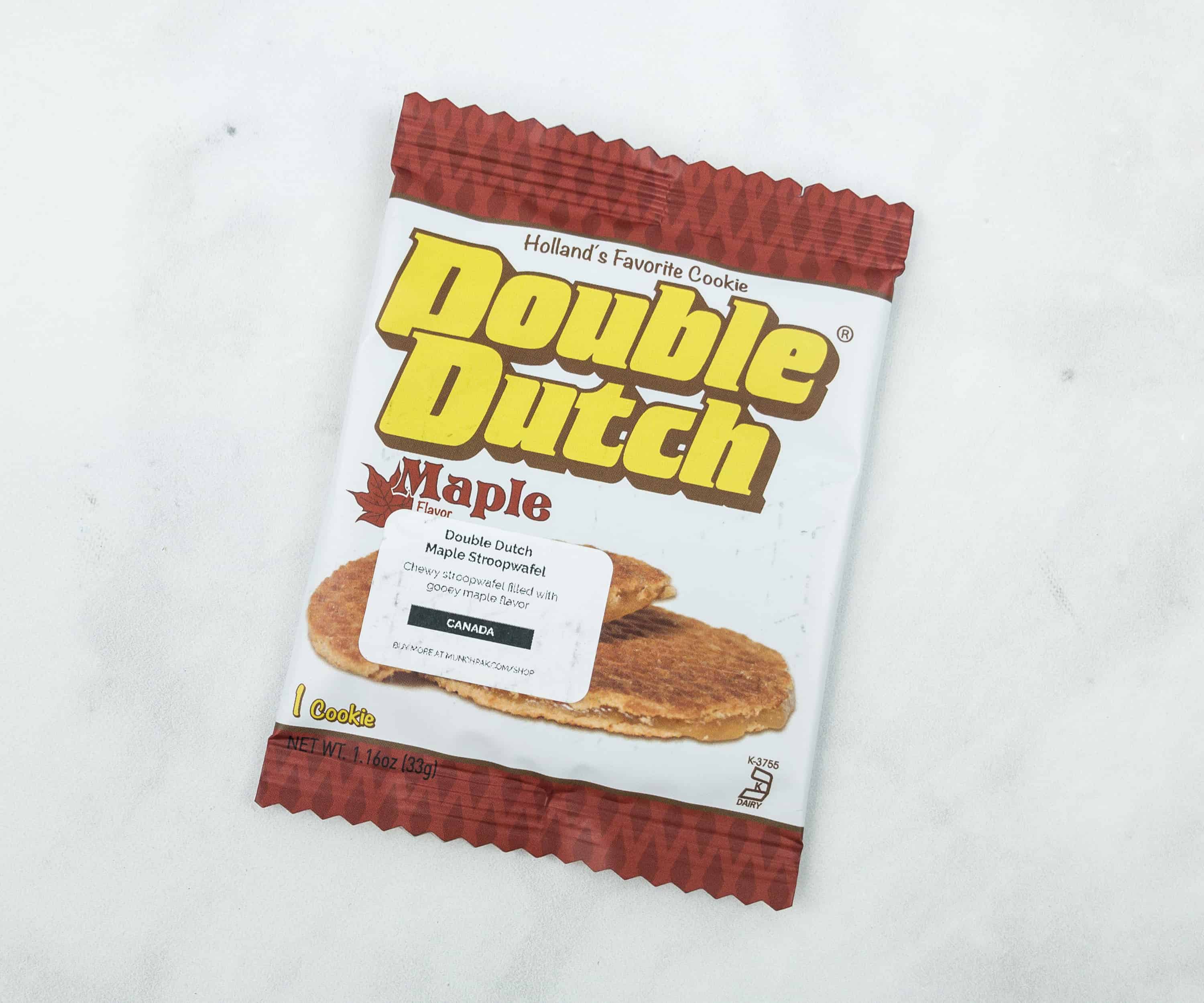 Double Dutch Cookie Maple Flavor ($2) It's a delicious stroopwafel from Holland. Think waffle and syrup combined together in one thin but tasty snack. It's a crunchy but sweet treat, and I just love the signature maple flavor.
Kras Dorina Mousse Chocolate Bar ($4) This chocolate bar features a creamy and airy mousse that give it an extra crunch. It's a decadent snack that easily satisfied my chocolate cravings.
Morinaga Hi-Chew Japanese Watermelon Flavor. It's a tasty and fruity candy that is popular in Japan. Each square is packed with the fruity taste of Japanese watermelon. It's not overly sweet, but you'll get that burst of flavor with every chew.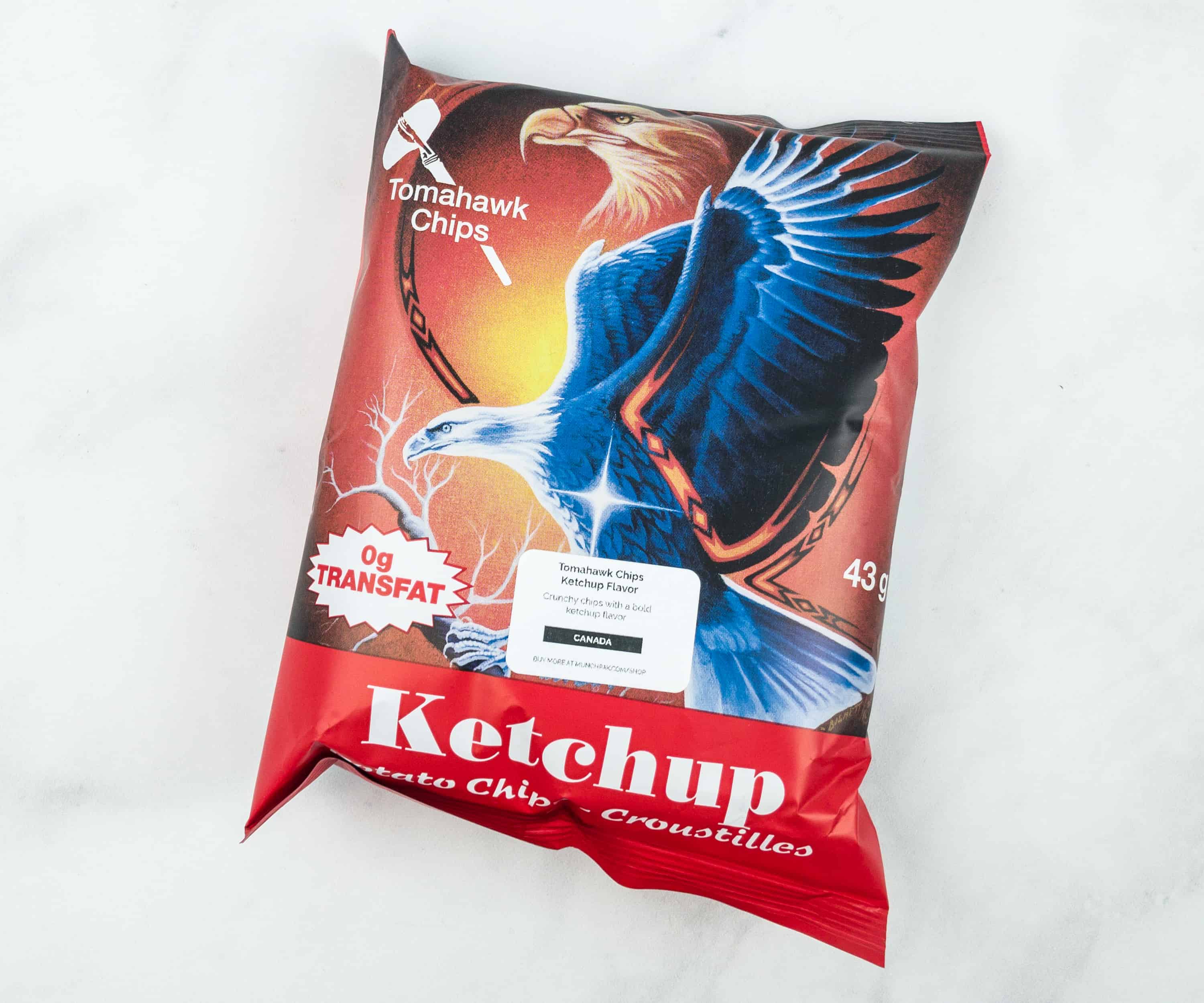 Tomahawk Chips in Ketchup Flavor. Canada's Tomahawk Chips is a must-try for anyone who loves savory snacks. These ketchup flavored chips are flavorful and crisp. The best part about this snack? A part of their earnings is donated for indigenous children.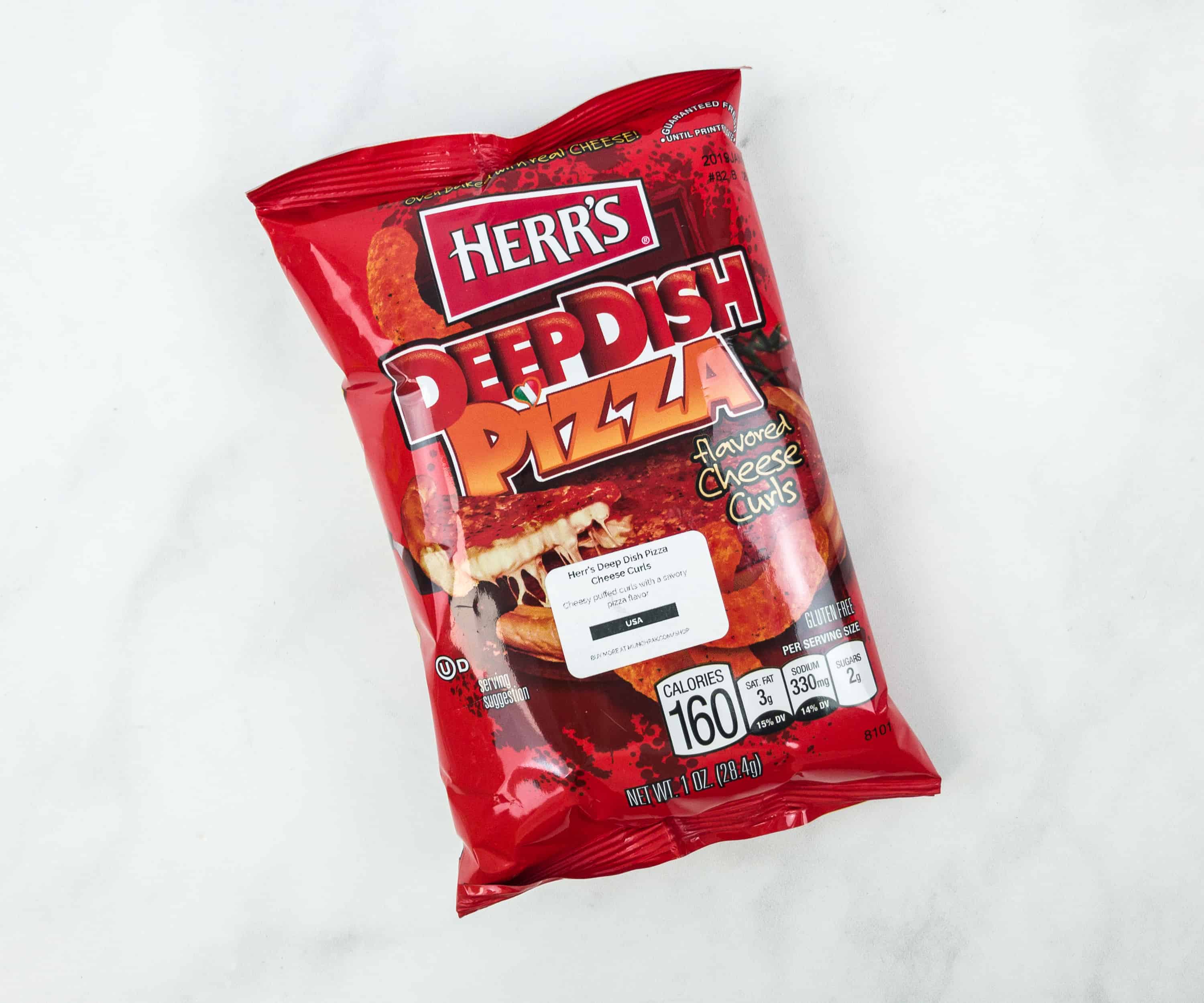 Herr's Deep Dish Pizza Flavored Cheese Curls ($2) Cheese curls are yummy, but they took it to another level by giving it the taste of a traditional Chicago style deep dish pizza. It's cheesy and savory, and it pairs well with soda too!
Takovo Euro Blokic Milk Hazelnut Cocoa Bar This milk hazelnut cocoa bar melts in the mouth! It's smooth and creamy, plus it's individually wrapped so you can easily bring it anytime or anywhere to fulfill your sweet tooth cravings.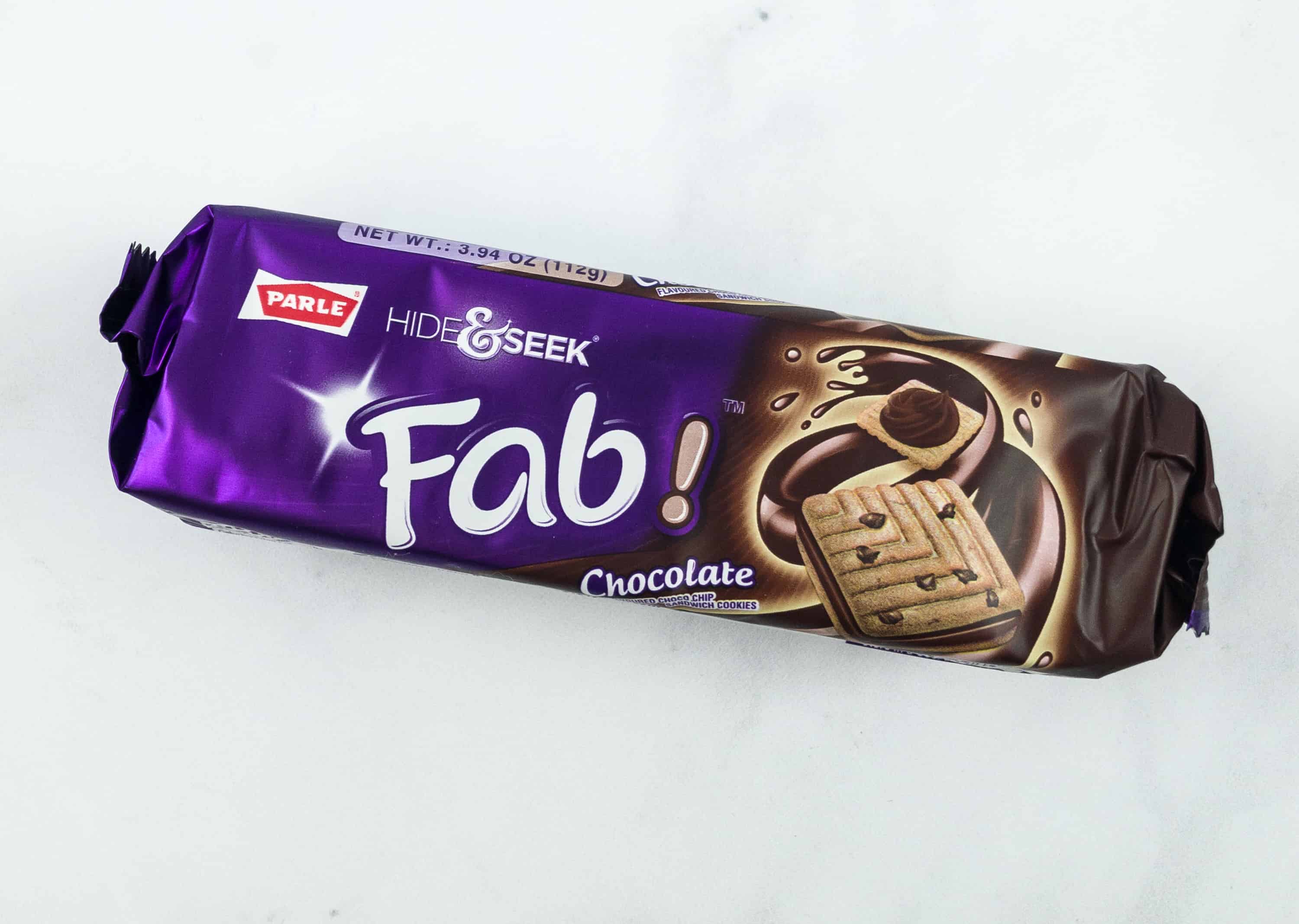 Parle Hide & Seek Fab! Chocolate Chip Cookies ($2) This snack is made of chocolate cream sandwiched between chocolate chip cookies. In short, chocolate overload. This one will go great with coffee or tea.
Kanro Candemina Assorted Soda Gummies ($5) If you are a fan of gummy candies, these assorted soda gummies from Japan are for you. The gummies have different fruity, soda flavors which are reminiscent of the taste of energy drinks.
Kasugai Lychee Gummy Candy ($3) We also got another gummy candy pack from Japan and this time, it has a lychee flavor. It's made from real fruit juice which is why it tastes natural and fresh.
Lotte Koala's March Caramel Flavor ($4) This cookie snack is made to satisfy your sweet tooth! Each piece is crunchy and has a rich caramel flavor. They even feature adorable Koala designs too. Packed in a cute box, it's a snack you can easily bring wherever you go.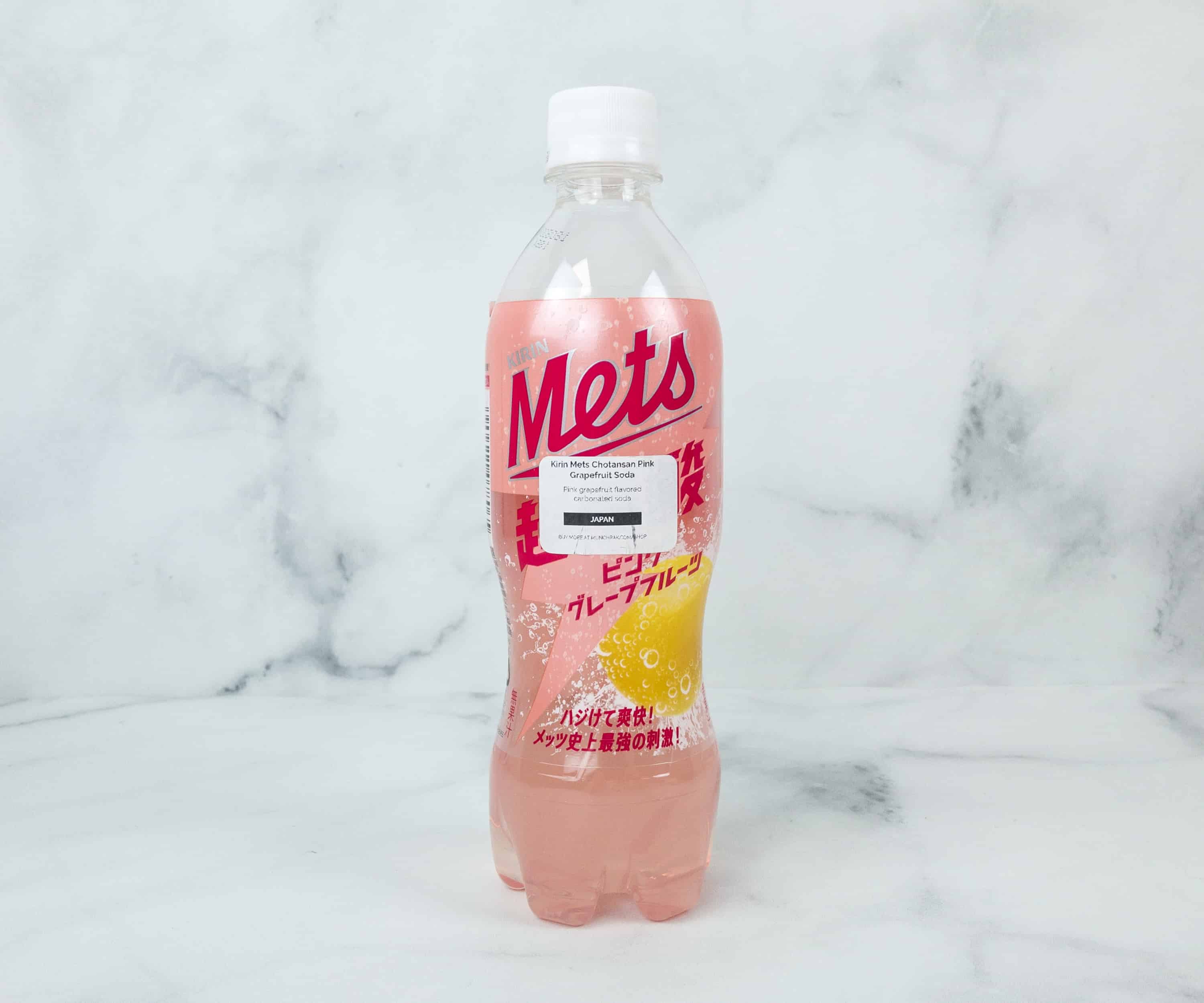 Kirin Mets Chotansan Pink Grapefruit Soda  It's nice to get a drink to wash down all the snacks we tried. This pink grapefruit soda is fruity and refreshing!
MunchPak is a well-curated box for snack lovers. It's great to be able to try some popular snacks from around the world in one box. There's a snack to fulfill every craving and every snack time situation, from chocolates and sweets to savory snacks to fruity treats. We really enjoyed this month's selections!
What did you think of the snacks in MunchPak?