MeUndies makes the most fun and comfy modal underwear (for both women and men!). They are my favorite underwear of all time and they are available via a monthly subscription. Ladies undies are $14 per month on subscription, men are $16, and socks are $8.
FYI, you can buy the underwear just like at a store, no subscription required, but having the subscription gives me an automatic prompt (in the form of an awesome new pair of undies) to toss out a pair of ratty old undies once a month. Read what our reviewers think of the undies and try a pair out!
DEAL: Save 15% on your first non-subscription order with coupon code MEFAM15.
There are 4 women styles from which to choose.

Previously, the subscription was only for the design of the month – but you can now select classic or bold colors if that's your jam, as well as opt for different colors or patterns. You can pre-emptively reserve pairs in your account.
The package's design features a snowman!
This is a fun card with the shaken & stirred style of undies.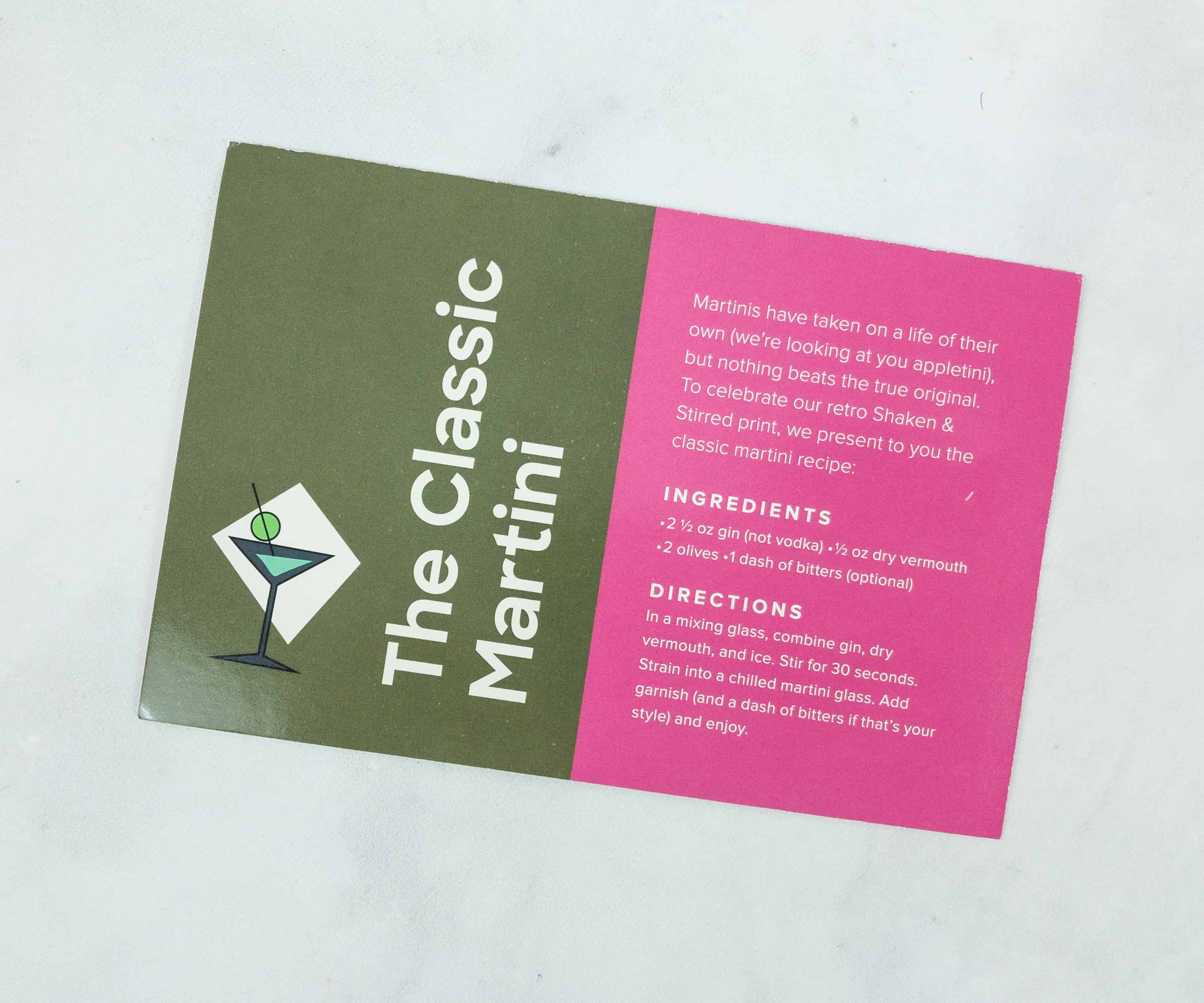 At the back of the card is the recipe on how to make your own martini.
Everything in the bag!
This month's MeUndies are fun and colorful!
Women's Cheeky Brief in Hit The Slopes ($18) What better way to be in the holiday mood than this cheeky brief featuring a white bear hitting the slopes? It doesn't just make you feel cute and fun, they are quite comfortable to wear as well!
It's made with 92% MicroModal and 8% elastane. The fabric is soft and stretchy, which promotes confidence and comfort regardless of your movement. The black waistband is flexible as well.
Aren't these bears adorable? Some of them are wearing a red hat, and some are wearing a red scarf. They look adorable with a blue background.
Women's Cheeky Brief in Shaken & Stirred ($18) How about a pink cheeky brief with martinis? MeUndies sure knows how to make their undies look cute and exciting.
The fabric is softer than cotton! Like the first cheeky brief, this one has a comfortable waistband as well. It doesn't chafe my skin.
The graphics look fun and festive with a pink background. Aside from the glasses of martini, there's confetti too!
This month's MeUndies are both fun and Christmas-y. As usual, I appreciate that the cheeky briefs offer a soft and comfortable fit. The colorful designs make it even more awesome to wear. Based on the past undies I've received from this subscription, I can say that the undies stay comfortable for a long time! They're my favorite! If you noticed, one pair is smaller than the other – they're now my tween's favorite too!
Have you tried MeUndies? What did you select this month?