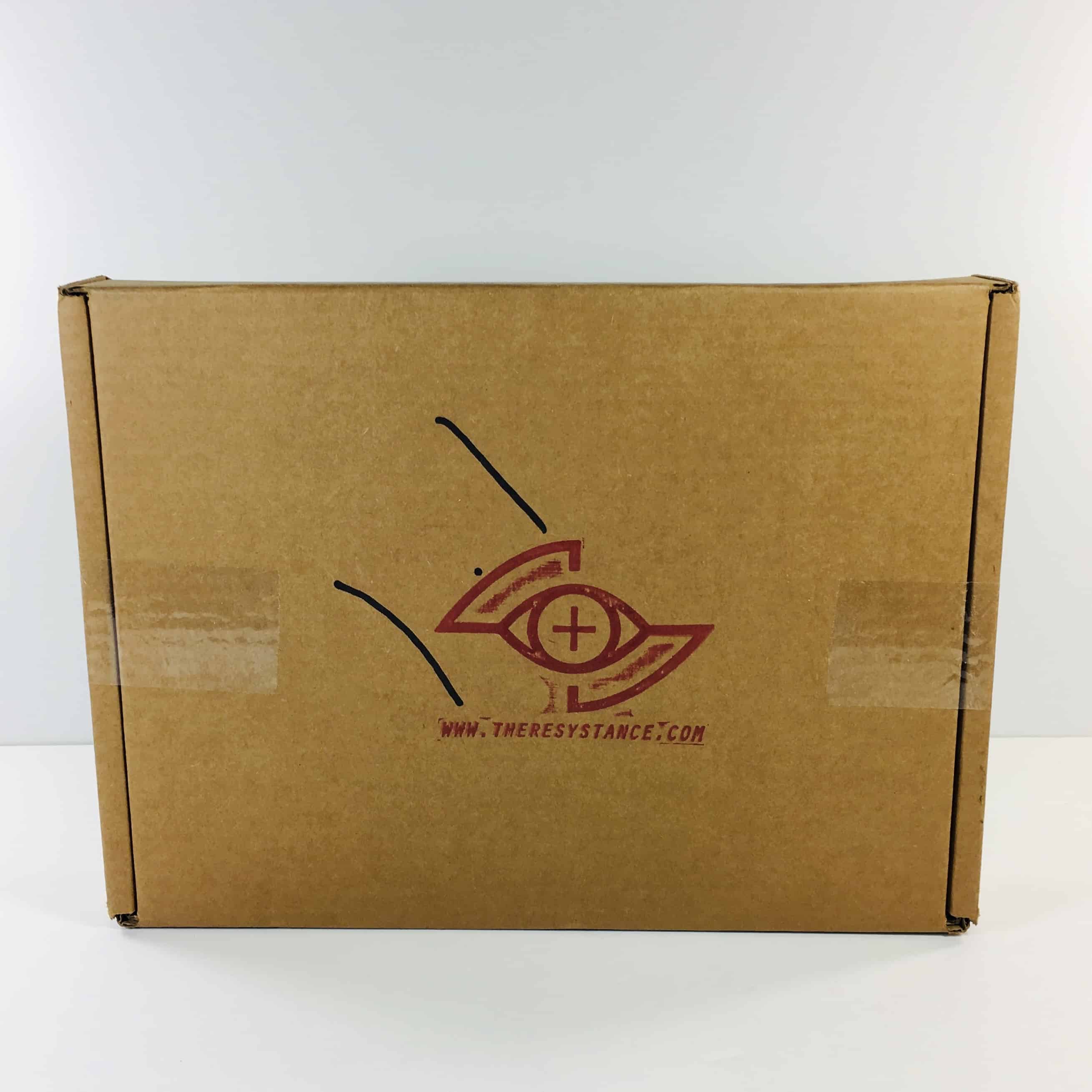 Madmen & Heroes is a monthly subscription that requires you to disentangle mysteries, puzzles, ciphers, and all matters of confounding and mystifying enigmas. Each month, they will submit a story rooted in historic events where you will have to meet a series of challenges by solving the mysteries within. There are three levels of subscription to choose from, with the monthly option $30 plus shipping, and discounts on longer terms.
Unique and compelling puzzles
Lessons of resistance drawn from history
Solve alone or in a group
As you conquer each box, a story unfolds
Can be played in groups or alone!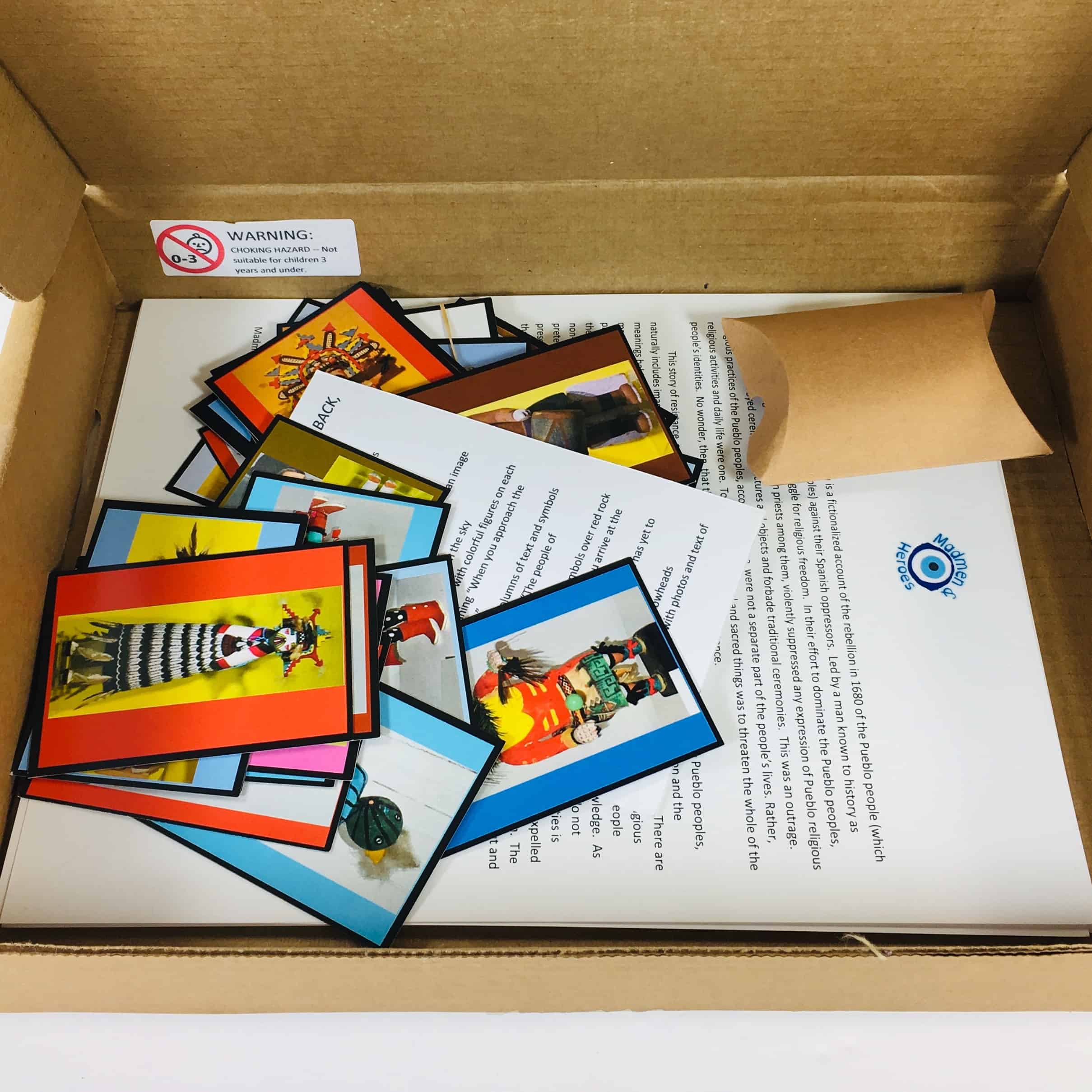 My items were pretty much loose in the box, so the puzzle has already begun!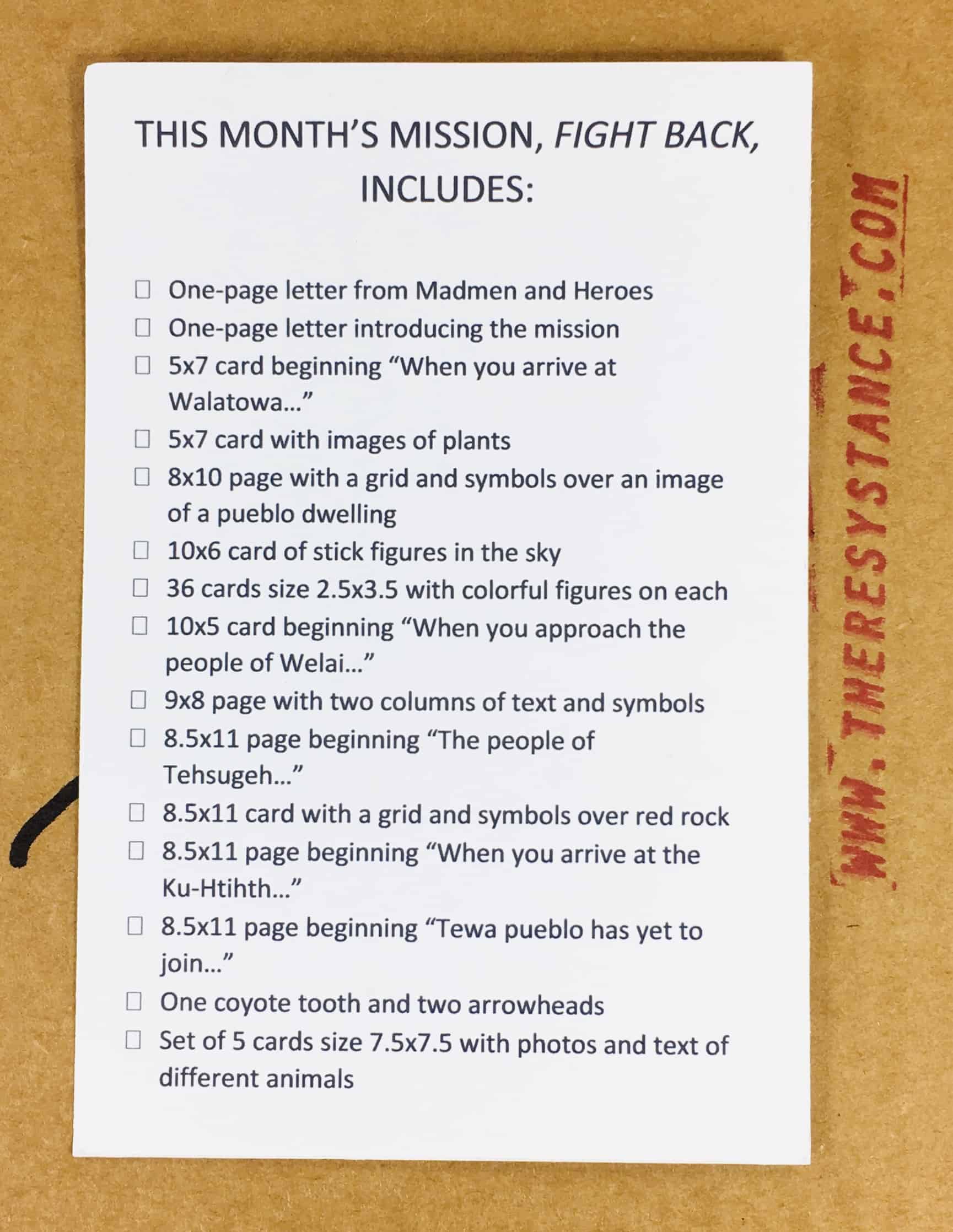 I received a list of all the items in my box. I assembled my items in order; I'm not sure if that will help, but it gives me somewhere to start.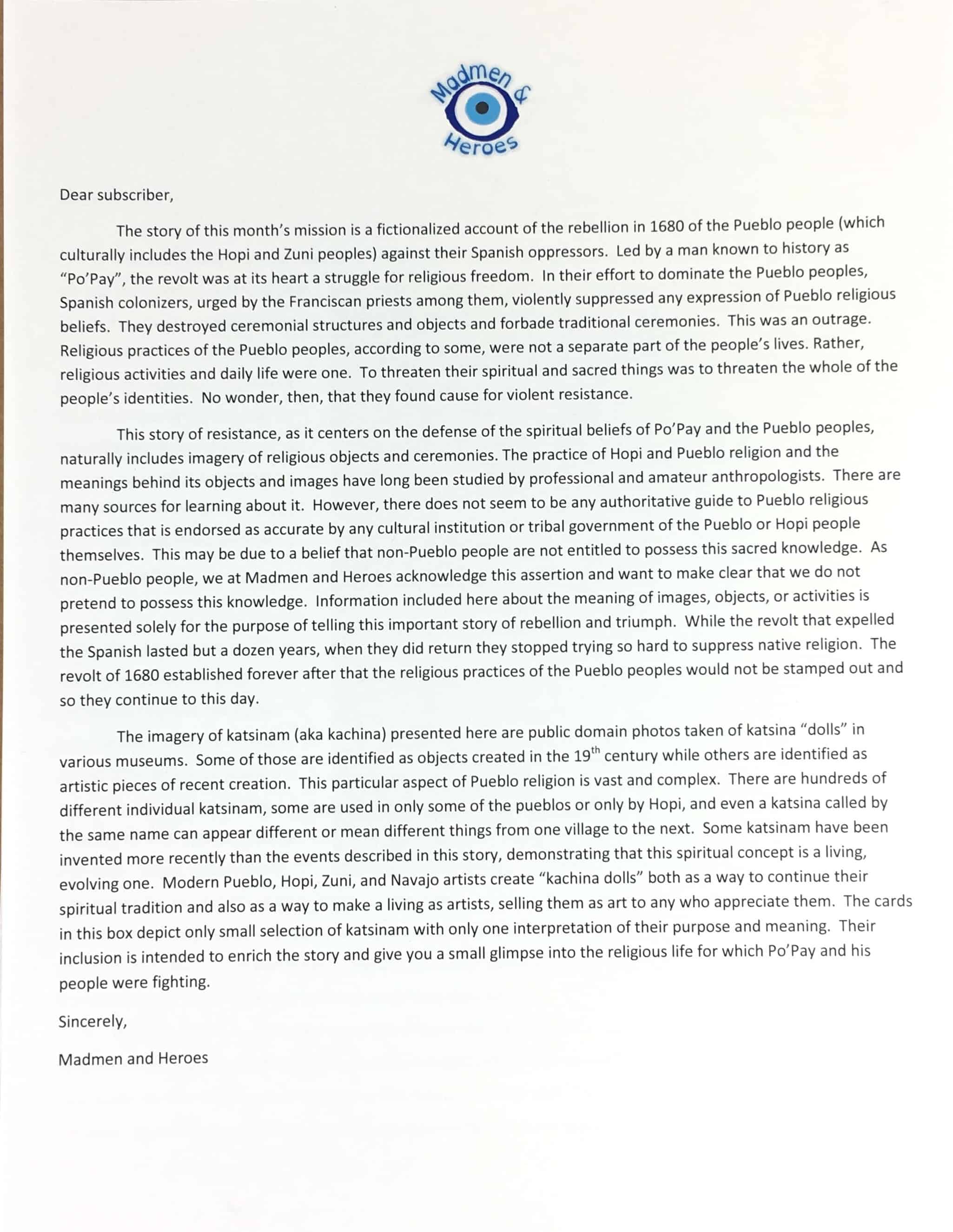 I received a letter about this month's mystery. Madmen & Heroes sends challenges based on historical events, although some of the stories may be fictionalized. If you or someone you know is a history buff, then this sounds like it might be perfect for them!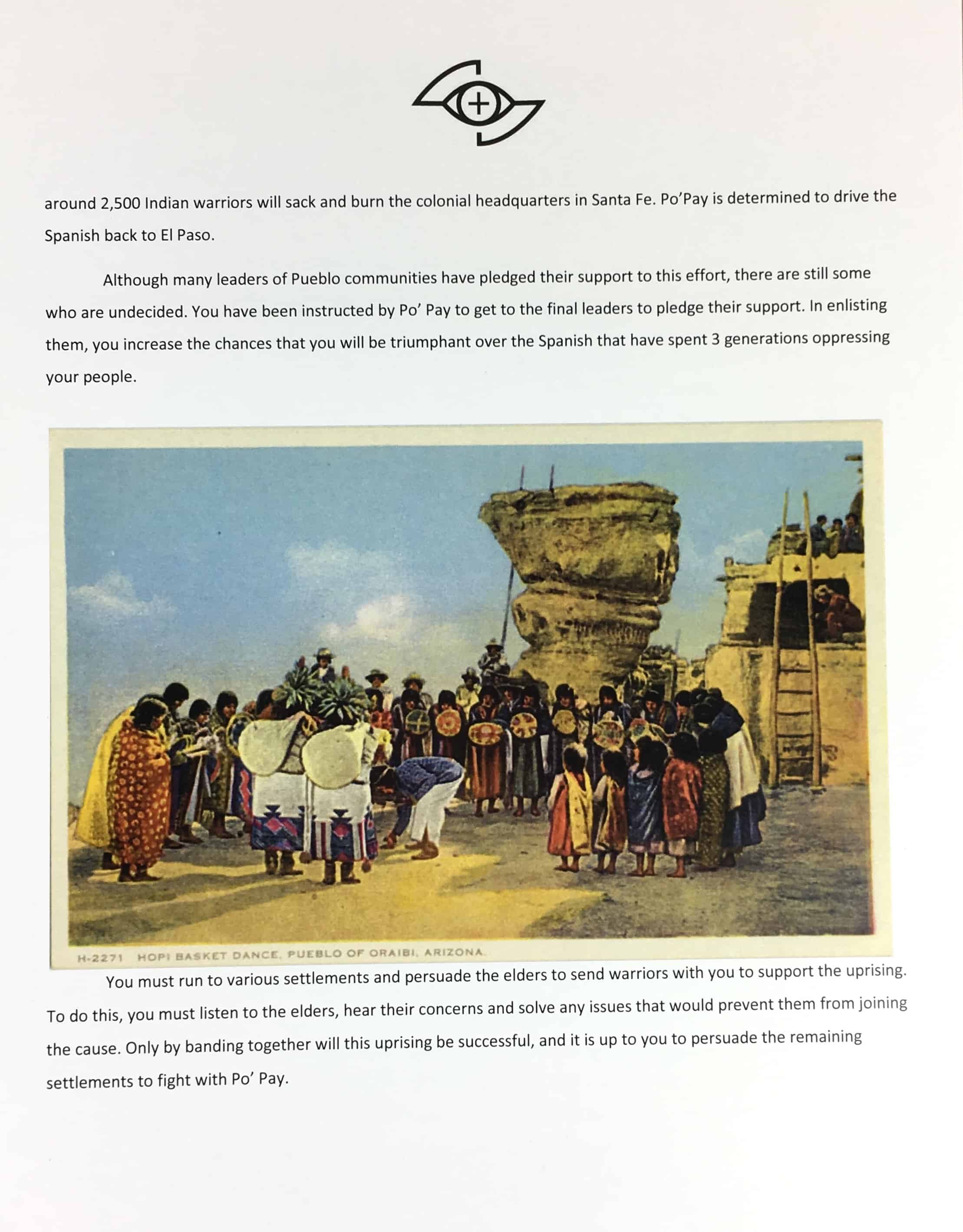 I was excited to see that this month's box (my first!) was based on a tribe of native people from New Mexico, where I lived for almost 2 years. It wasn't enough time to learn all about the land to which I feel a closeness (my great great uncle discovered Carlsbad Caverns), so this seems like a neat way to extend an interest that I already have!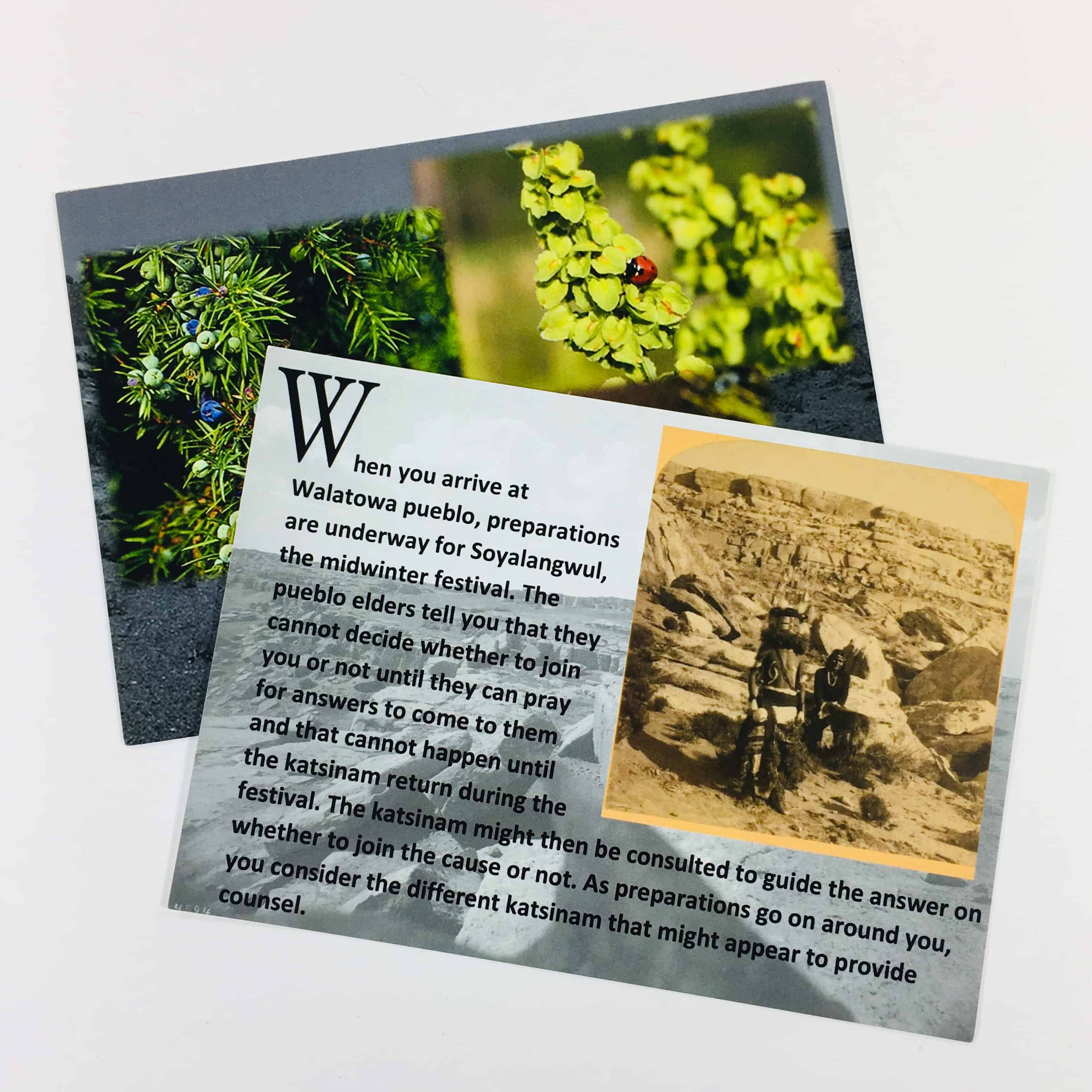 There are several cards with info on animals and plants of the area.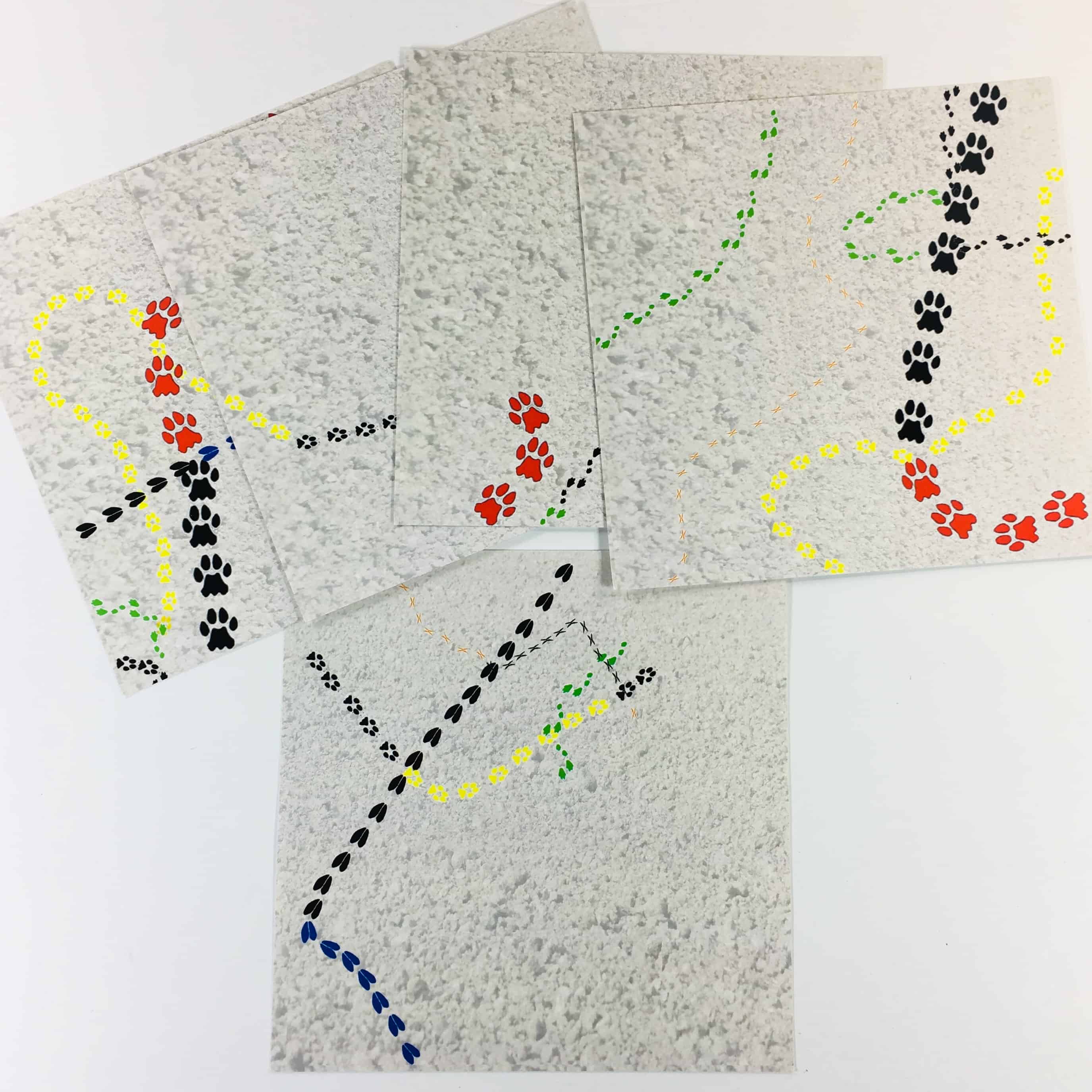 Some of the items have additional clues on the back.
There were several cards (36!) with info on some of the many katsinim.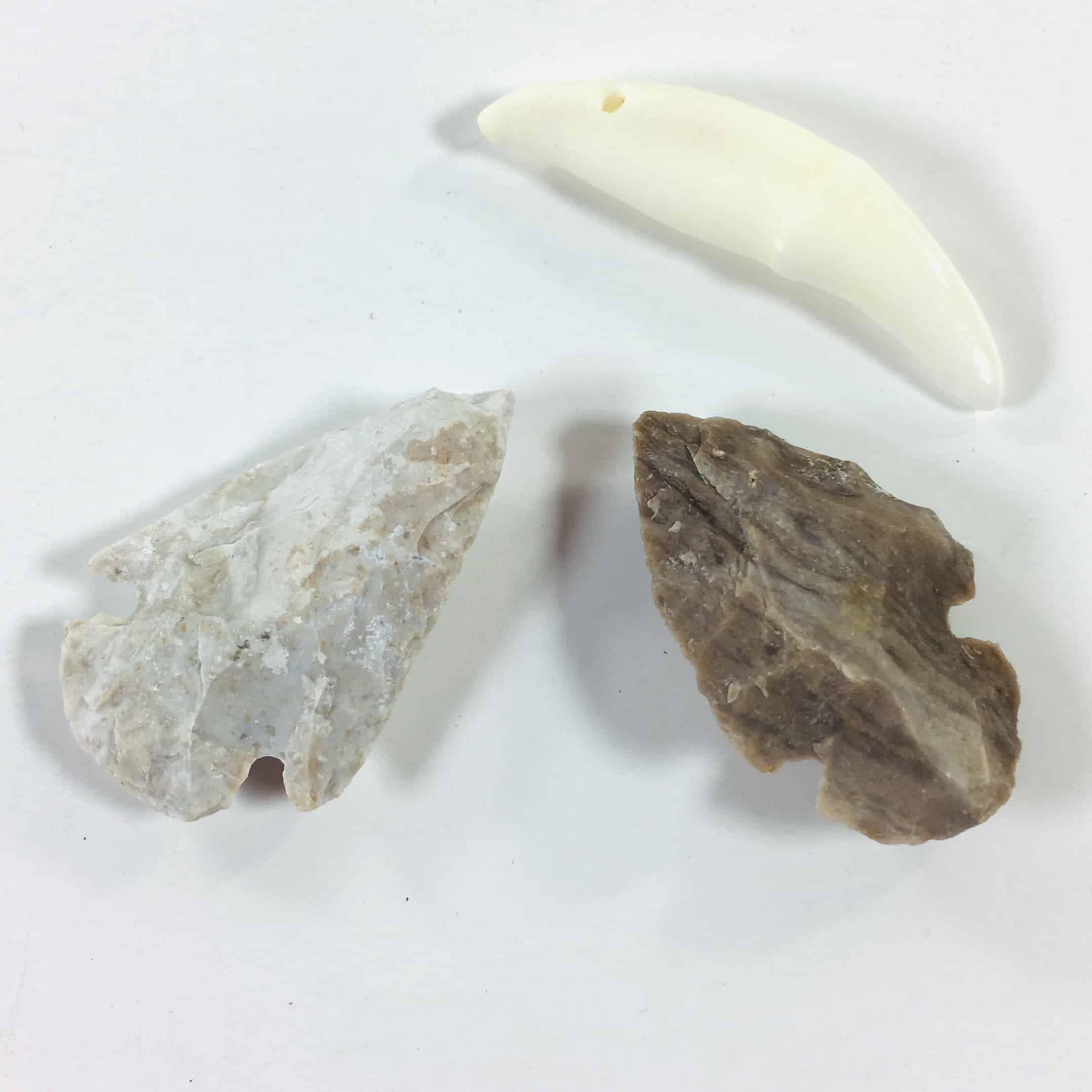 There were a couple of artifacts. I don't know if they are real or plastic, so if they are fake then they are realistic!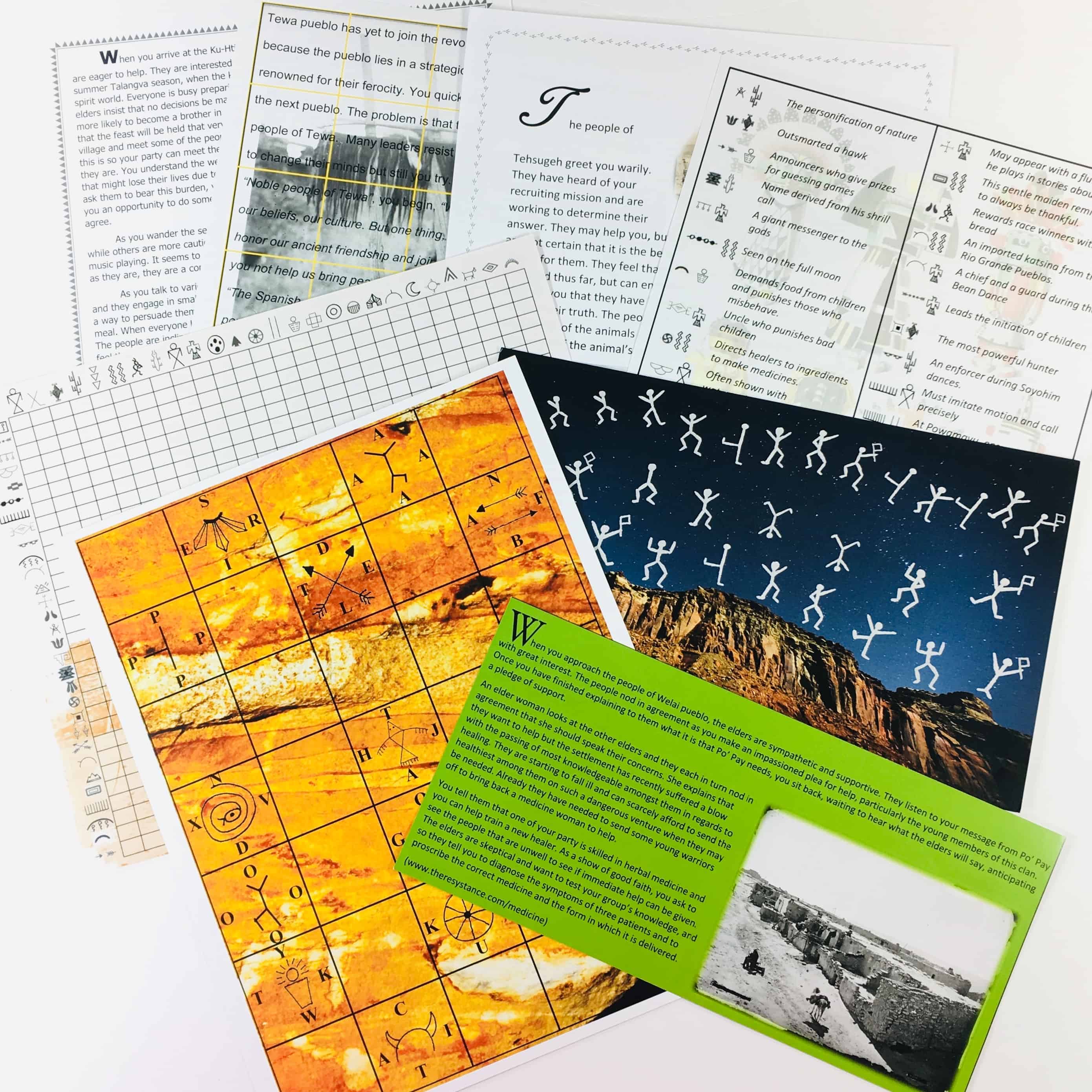 There were lots of different puzzles to solve, which will help solve the overall bigger mystery.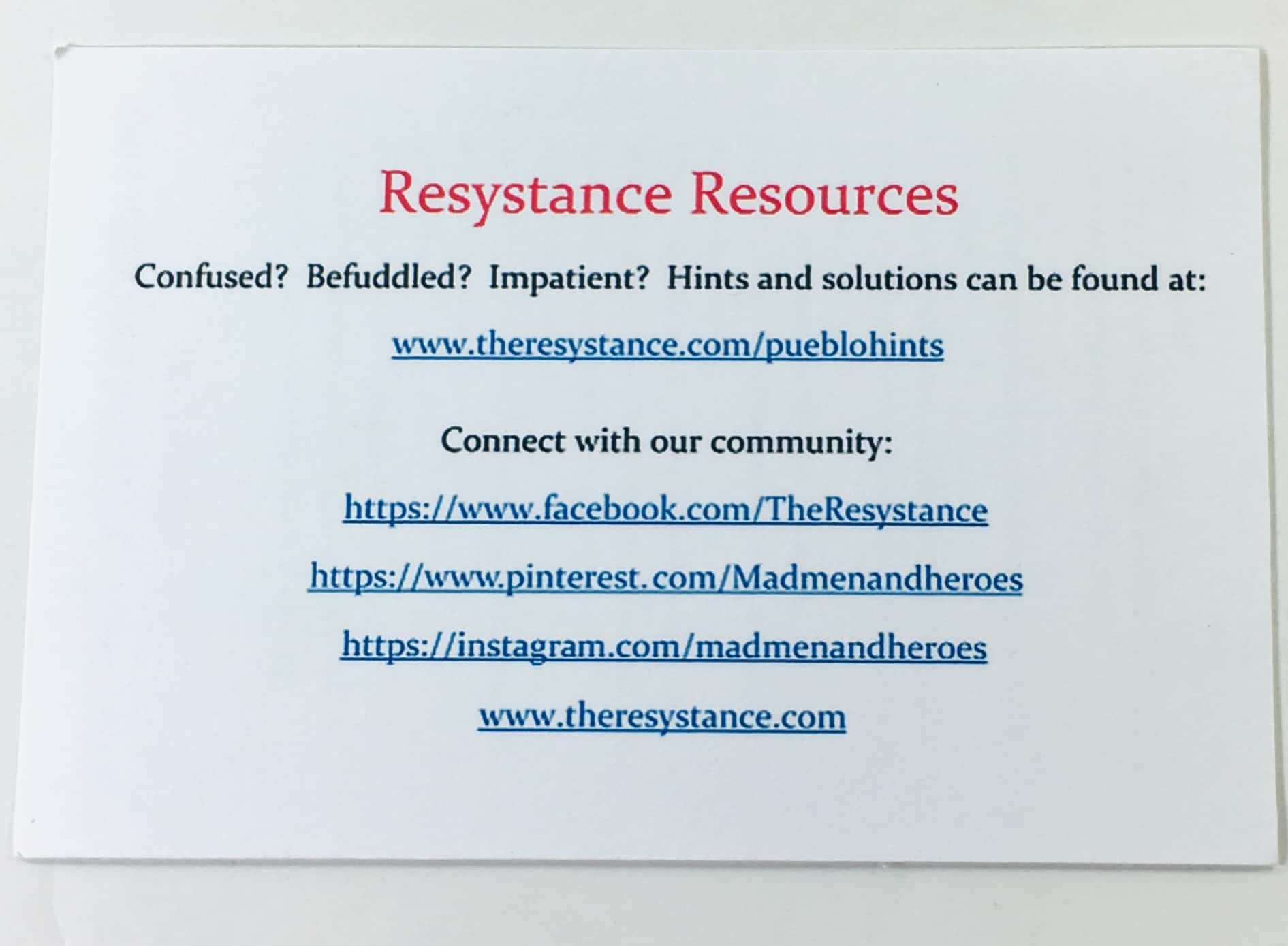 Finally, there are places to find hints if you get stuck.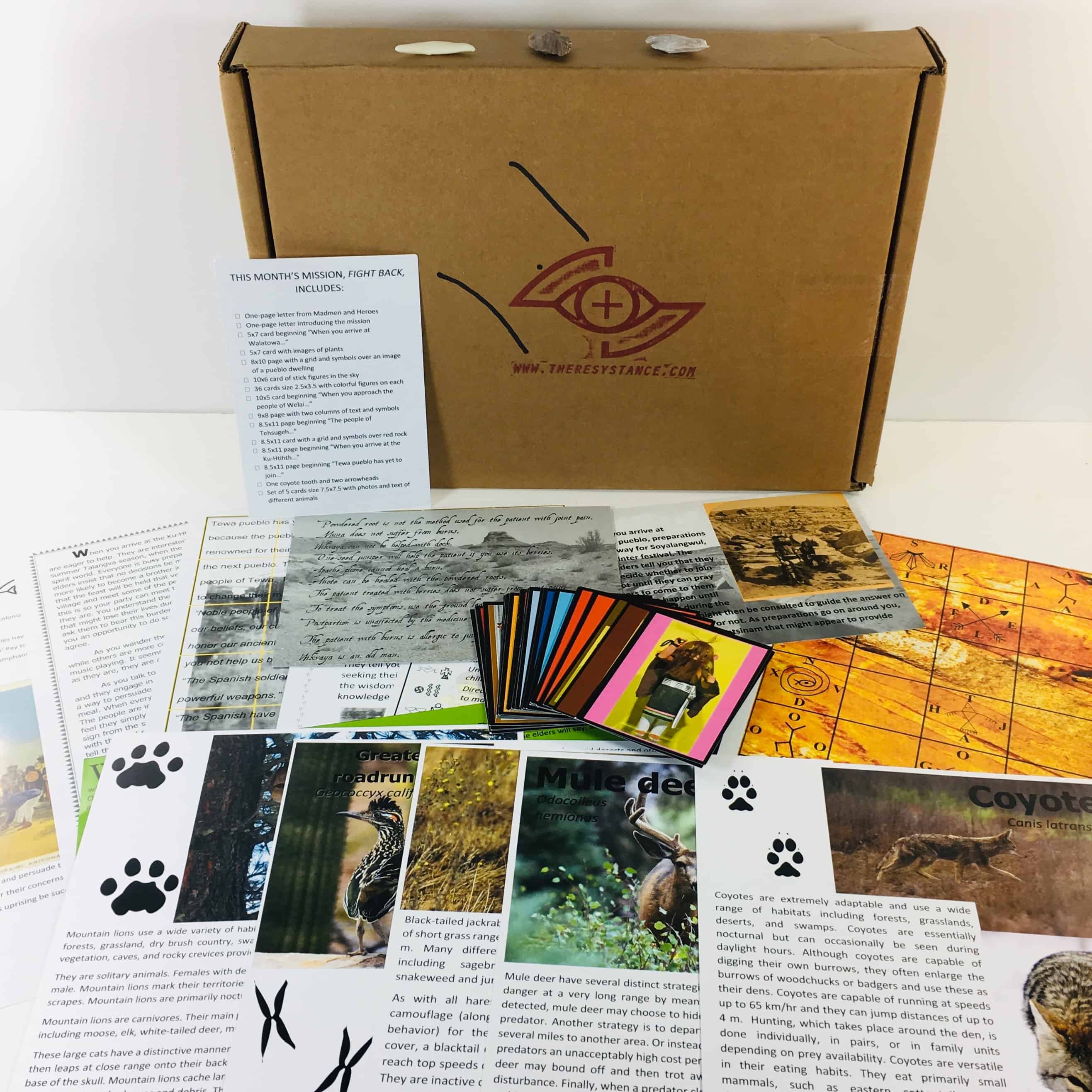 I am looking forward to a fun family night of learning about the Pueblo people and solving the puzzles. I have the feeling I'm going to need everyone in the family working together to figure it out, although you may solve it alone if you wish! I would recommend this subscription to those who enjoy solving puzzles and who are interested in learning a bit about history. It would work for family game night with teens or tweens and if you're lucky they won't even realize they are getting a history lesson.
What do you think of this month's Madmen & Heroes box?