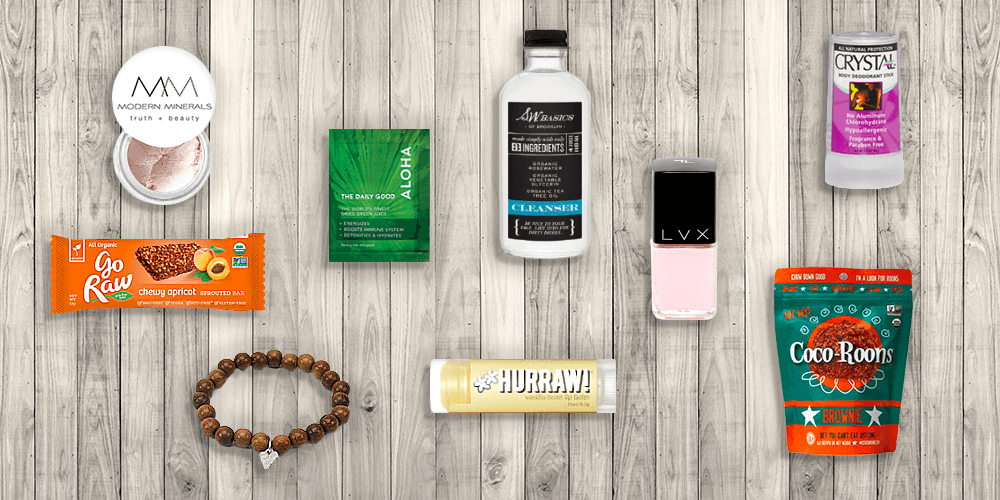 We have the full spoilers for the LOVE GOODLY box for December 2018-January 2019!
DEAL: TRYLOVE for 20% off the first box in a subscription (save $5.99!).
Each Box includes:
Sylveco – Soothing Eye Cream $32
Introducing Soothing Eye Cream from Sylveco, launching for the first time in the U.S. Pamper yourself with hypoallergenic moisturizing cream specially formulated for the daily care of the sensitive eye area. Extremely gentle, fragrance-free, non-greasy and fast absorbing. Alleviates puffy eyes, reduces symptoms of fatigue and delays signs of aging. With birch bark extract, cornflower and eye-bright to soothe the skin, increase elasticity, reduce swelling and provide long-lasting hydration. Nontoxic, Cruelty free, Vegan.
Pulse – Quick Fix Spray $22.95
The longer you go without showering after a workout, the more vulnerable your skin becomes to breakout. But that's where the Quick Fix Spray comes in! Just spritz, rub, and go. Plus, no extra waste or chemicals from wipes! Use it on your face or whole body, wherever you're most prone to breakouts. Good for clear skin for all ages. Natural ingredients include Tea Tree Essential Oil, Lavender Essential Oil, ABD Orange Essential Oil. Nontoxic, Cruelty free, Vegan. Nontoxic, Cruelty free, Vegan.

ZSkin – Pumped Lash Primer $17.95
Help grow, extend and add life and vibrancy to your lashes and eyes. This lash primer created from natural, effective ingredients (sesame, basil, naturally formulated plant wax, nettle) will help add thicker fuller looking lashes and keep your mascara from looking dull and dry, with added extra hold throughout the day! Nontoxic, Cruelty free, Vegan.
Bee Magical – Save the Bees Bracelets $15
We love Bee Magical bracelets made exclusively for us including a custom lilac vegan cord. A friendship bracelet – wear it until it falls off! Their recycled materials reflect a commitment to environmental sustainability, while raising awareness for SAVING THE BEES. Wear your bracelet and join a community saving the pollinators, securing a future the bees might otherwise not have. Vegan, Charity, Sustainable.
The VIP Box is an upgraded $48.95 version of Love Goodly. The VIP Box includes all items in the Essential Box plus this additional product:
Bellapierre – HD Makeup Primer $75
Bellapierre's paraben free HD Makeup Primer was developed to treat dryness, fine lines, excess oil, and enlarged pores. The mineral-infused formula glides on with no tacky feel to provide a skin-smoothing complexion prior to applying your foundation for a seamlessly flawless face. Nontoxic, Cruelty free, Vegan.