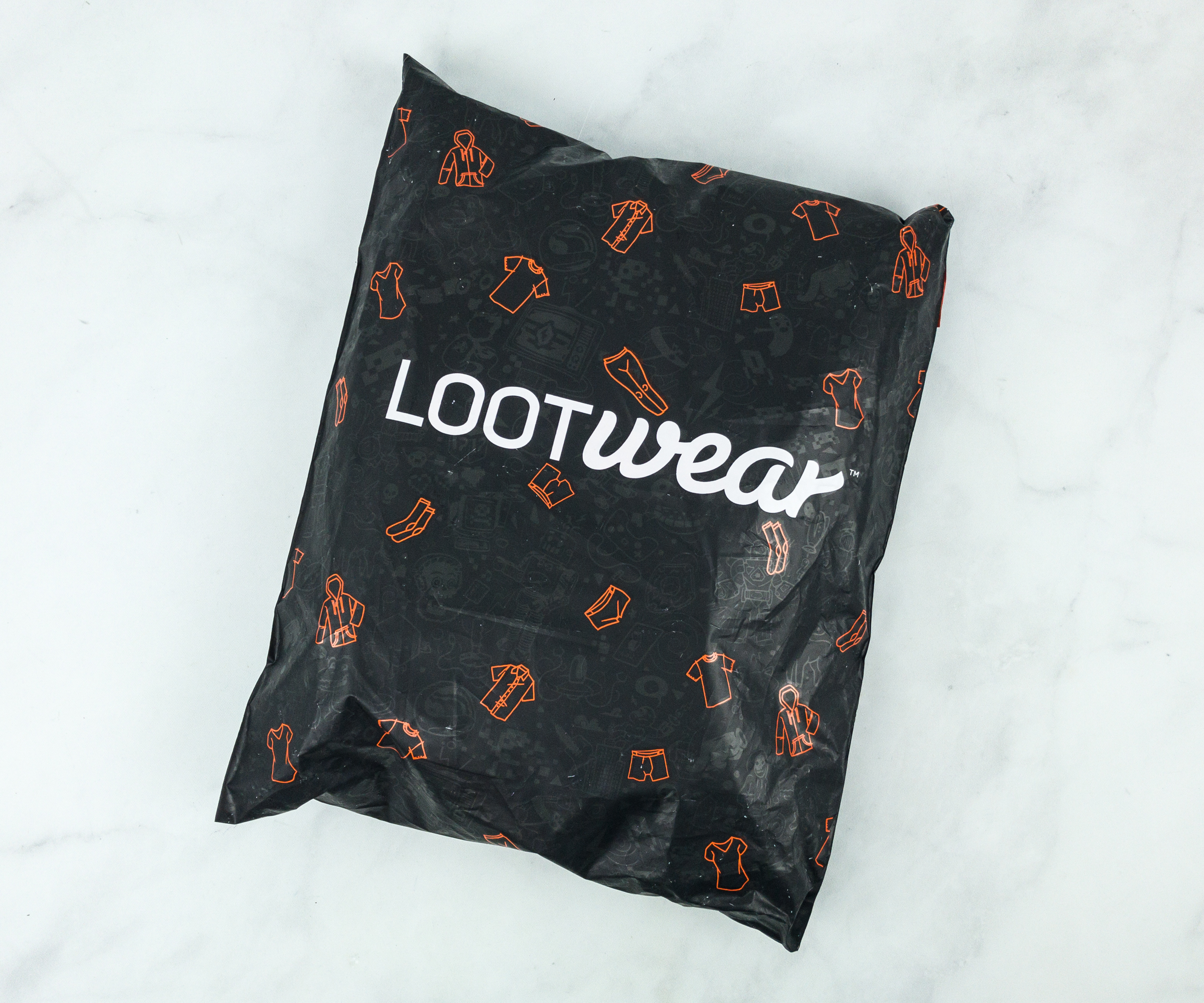 Loot Wearables is one of the Loot Wear collections of monthly subscriptions from Loot Crate with exclusive geek and gamer premium wearable accessories with a monthly theme. The Wearables subscription will send you an exclusive premium top or bottom from the featured franchise for $17.99 per month.
DEAL: Save 10% on any subscription with coupon code HELLOSUBSCRIPTION10 or use code SAVE3 for $3 off your first month! 
LIMITED TIME: When you visit Loot Crate and use coupon code YETI50, you'll get 50% off select crates now extended through 12/23!
TIP – check the theme monthly and skip for the month if you're not interested, even if you have a longer-length subscription!
This month's wearables makes us winter-ready!
Everything for this month!
The Loot Wear folded info sheet is also included in the bag.
The theme for the November 2018 Loot Wearables was LABORATORY!
This sheet features all the items in this month's Loot Wear goodies.
All the items are exclusive from Loot Wear!
There is even a pair of cool socks and undies!
Loot Wearables: EXCLUSIVE NASA Earflap Beanie & Scarf. We get two wearables this month and they both feature NASA!
First up is a beanie with a soft pompom on top. It's like icing on a cake! So adorable and awesome!
The beanie also comes with a woven logo of the NASA.
Yep, that fuzzy pompom on top is the real deal! It comes in black, red, and blue, just like the NASA logo.
To pair with my comfy beanie is this snuggly scarf!
If the beanie has the cute pompom on top, the edges of this scarf come with tassels!
It comes in NASA colors too! All I'm missing are some gloves, boots, and earmuffs, and I'm ready to face the cold!
One thing I love about scarfs is that you can wear them however you want, depending on your outfit!
It's a good thing that the colors of these beanie and scarf can go with any outfit I wish to wear, even a plain white tee and jeans will look good accessorized by these wearables!
This month's wearables are telling me to go out and brave the cold weather outside! The pair is fantastic, aside from the fact that they're all about NASA. The colors are great too, as I can pair them with most outfits I have on my wardrobe. Still, Loot Crate must improve their shipping dates so the items won't arrive late! That being said, I absolutely LOVE this set, and it made me realize that if there was a 100% NASA wearables subscription, I'd love that too! Monthly NASA? Can someone make this happen?!?
What do you think about Loot Wearables this month?