Lillypost is a monthly subscription service that sends children's books to your home. When you sign up, you can elect to receive either 5 board books for children 0-2 years of age or 4 picture books for children ages 3 and up. All books arrive individually wrapped, and each package also includes a few bonuses–like stickers–to excite children everywhere. Subscriptions cost $26 each month, with discounts available for longer prepaid commitments. Lillypost will donate one book to a child in need for every box that it sells.
This is a review of the Lillypost picture books box!
DEAL: Get 20% off your first box at checkout with coupon code BOOKS20.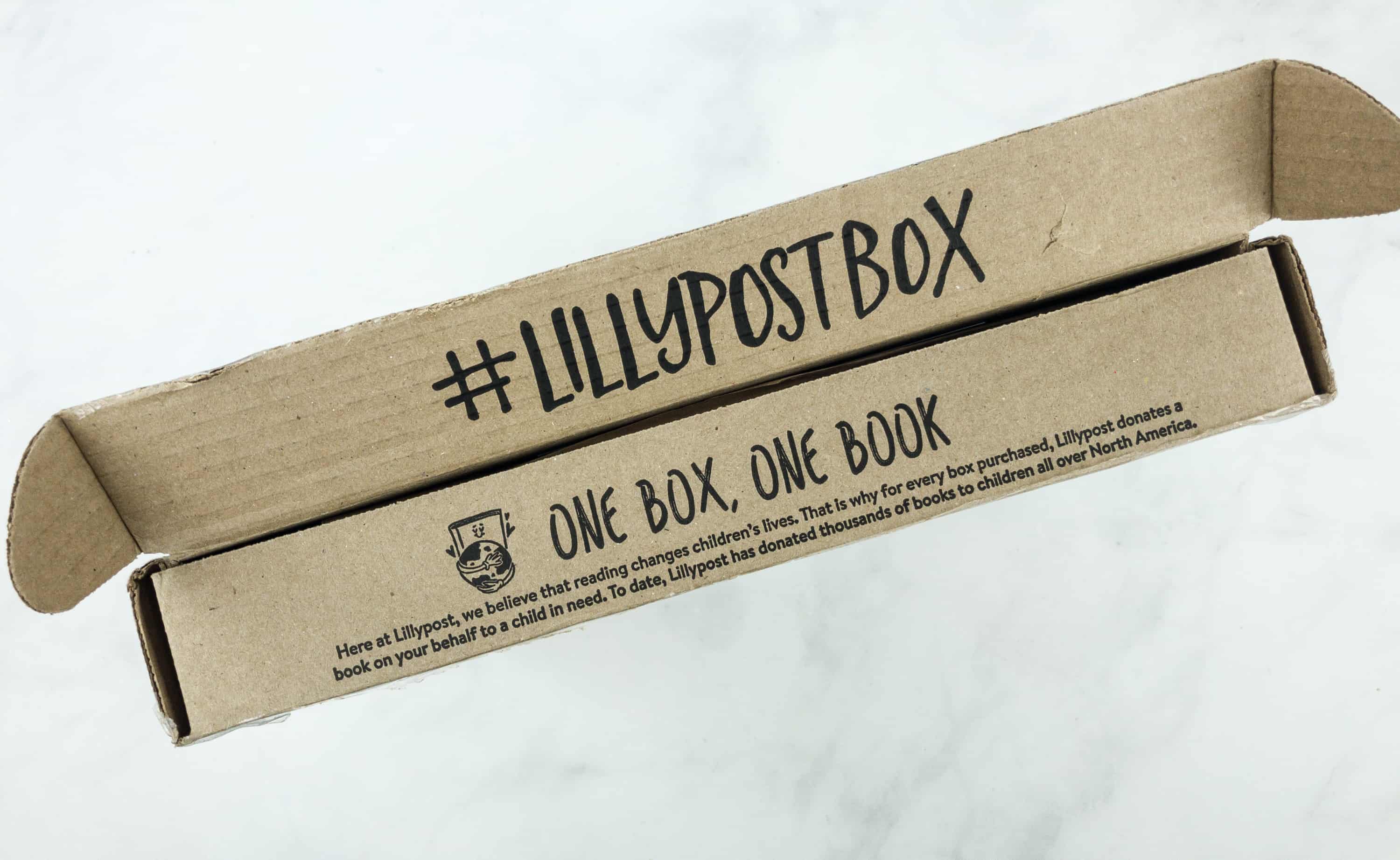 Lillypost believes that reading changes children's lives, and for that matter, they are supporting a cause where they donate a book on your behalf to a child in need.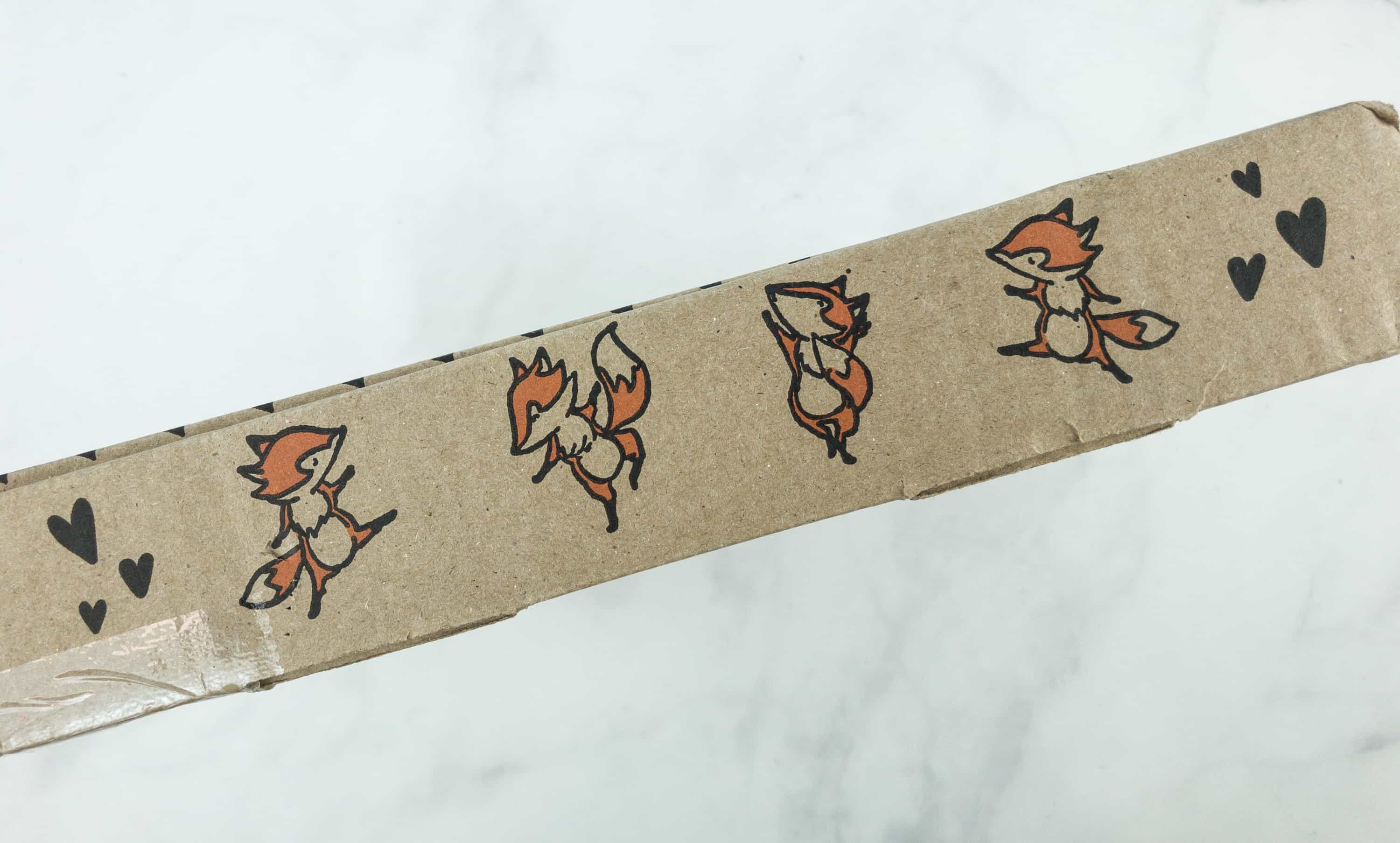 The box is adorable, with all these images of dancing little foxes!
They included a note for new subscribers too.
The box is full!
That fox is so cute! ?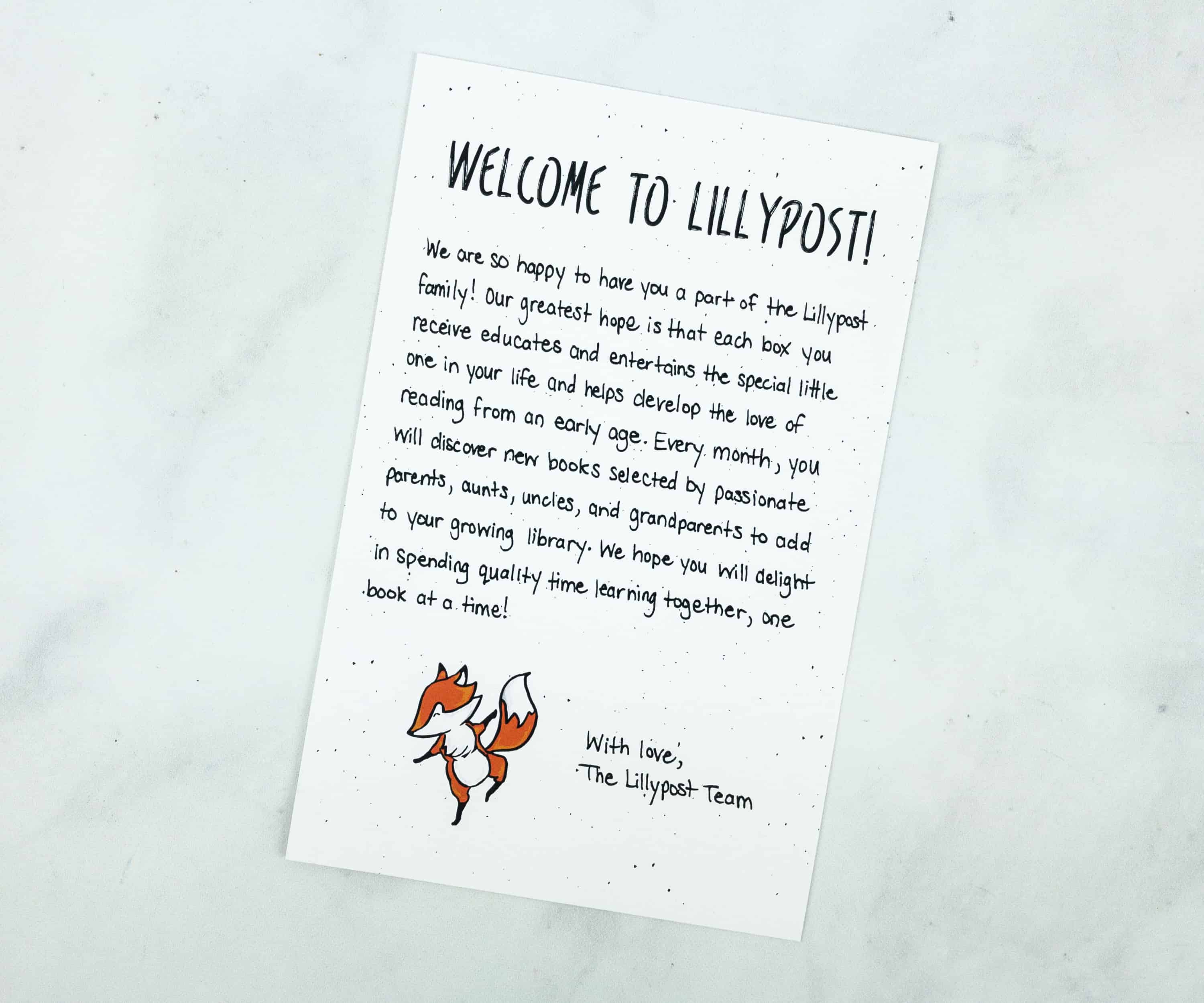 The team's greatest hope is to educate and entertain the kids via the books they're sending.
They encourage subscribers to share unboxing photos on social media by using the hashtag #lillypostbox.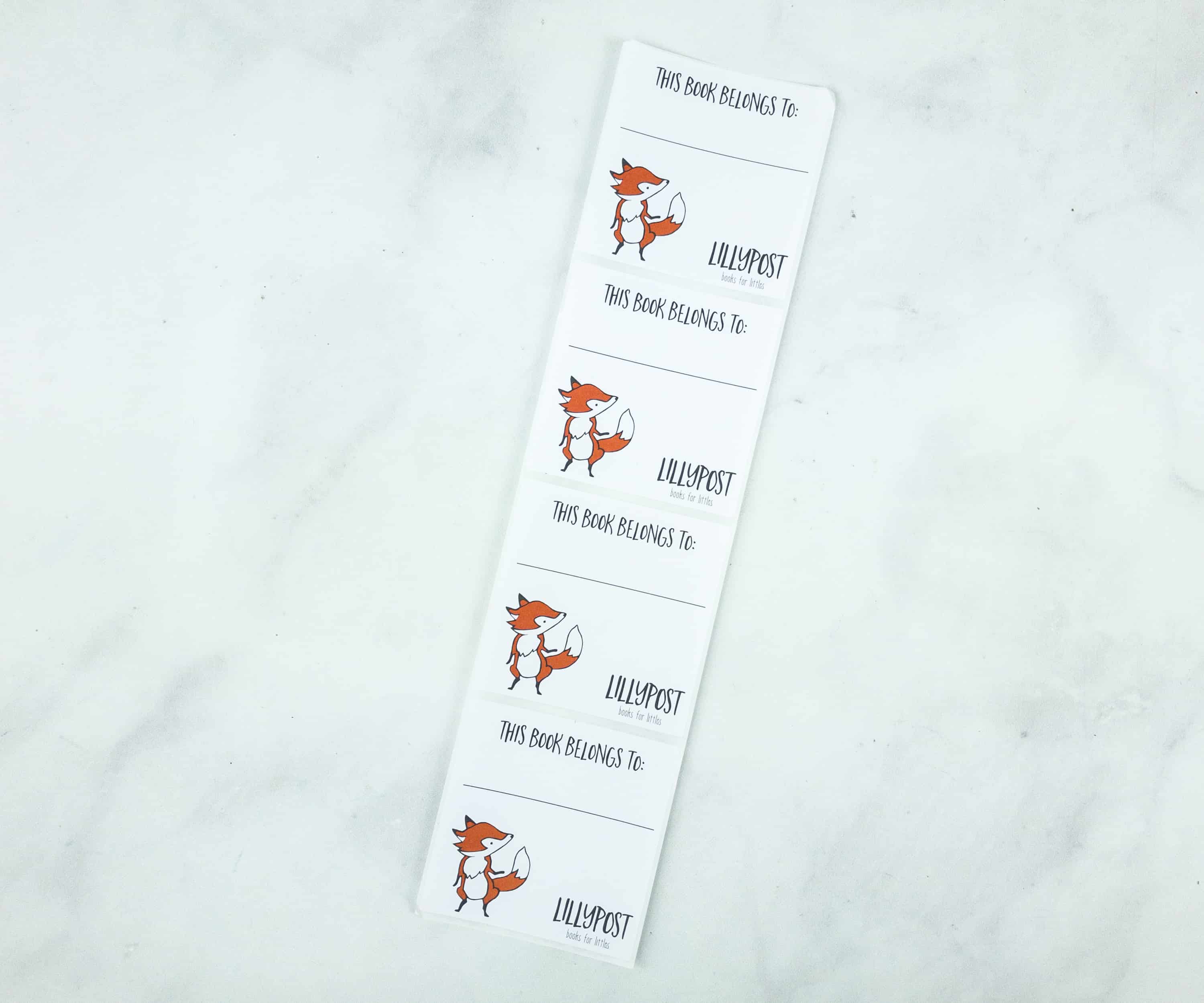 They also included a sheet of stickers to help us label the books.
Everything in my box!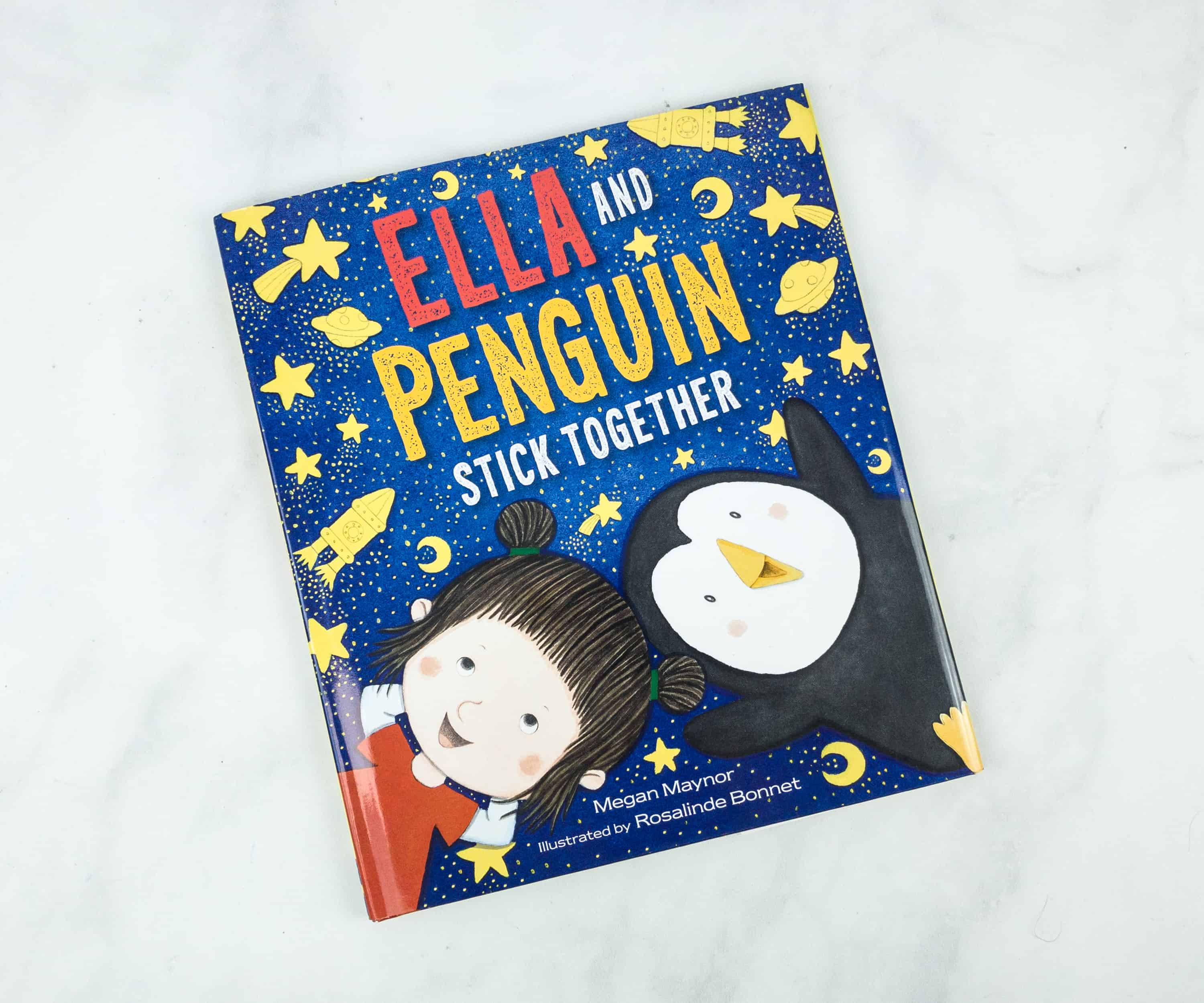 Ella And Penguin Stick Together by Megan Maynor ($9.44)
Sometimes all you need is a good friend to help you be brave.

Ella has a surprise for Penguin—glow-in-the-dark stickers! But to see the stickers glow, Ella and Penguin must be in the dark. And the dark is so . . . dark! If only they could see the stickers glow in the light—but that won't work. Soon Ella and Penguin find out that if they stick together, they can face anything.

Megan Maynor's sweet and lively text, paired with Rosalinde Bonnet's irresistible illustrations, will have readers clamoring for more Ella and Penguin.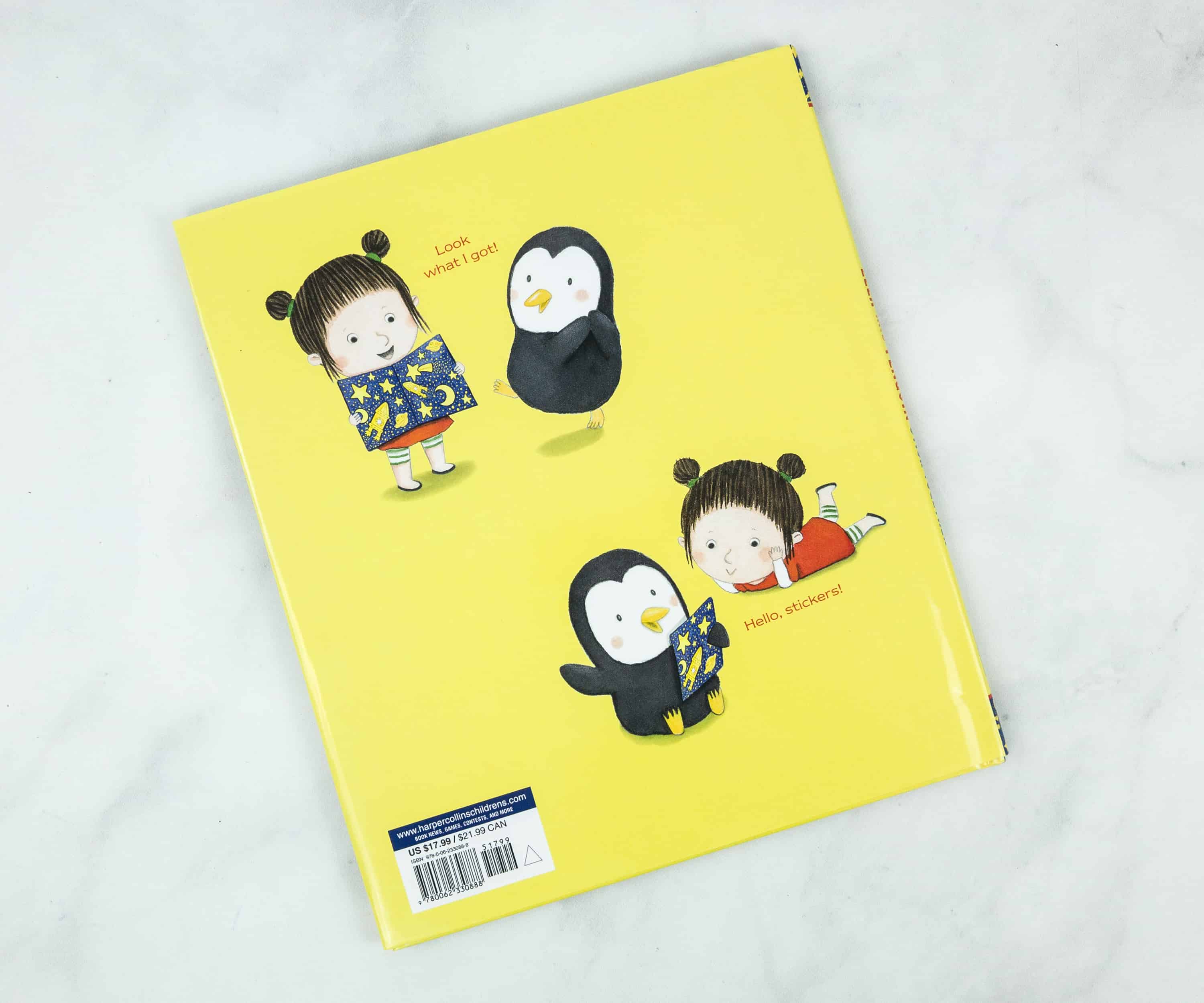 It is a story about the beautiful friendship of Ella and Penguin.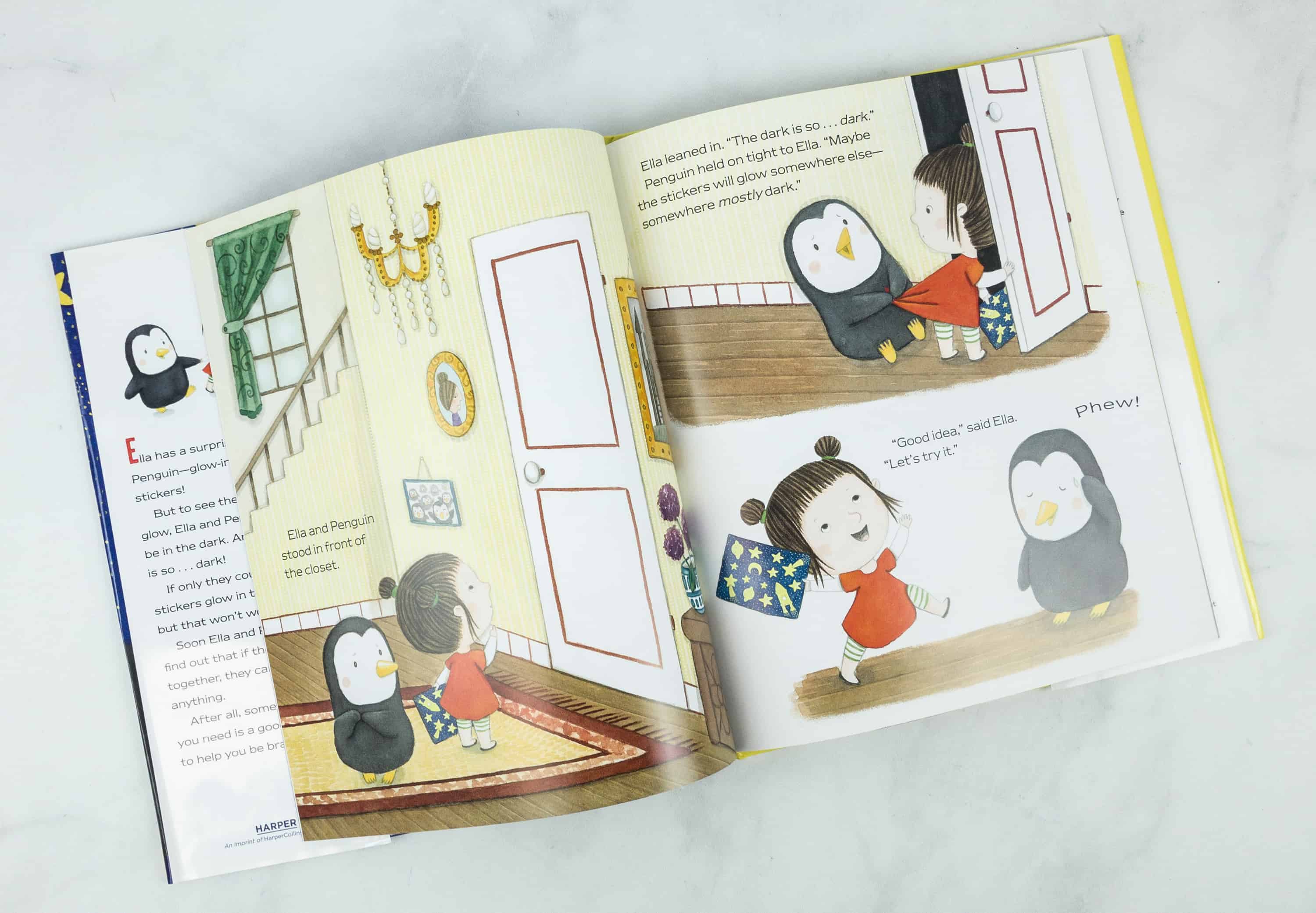 The illustrations are beautiful, and just by looking at the pictures, the kids can easily understand the story.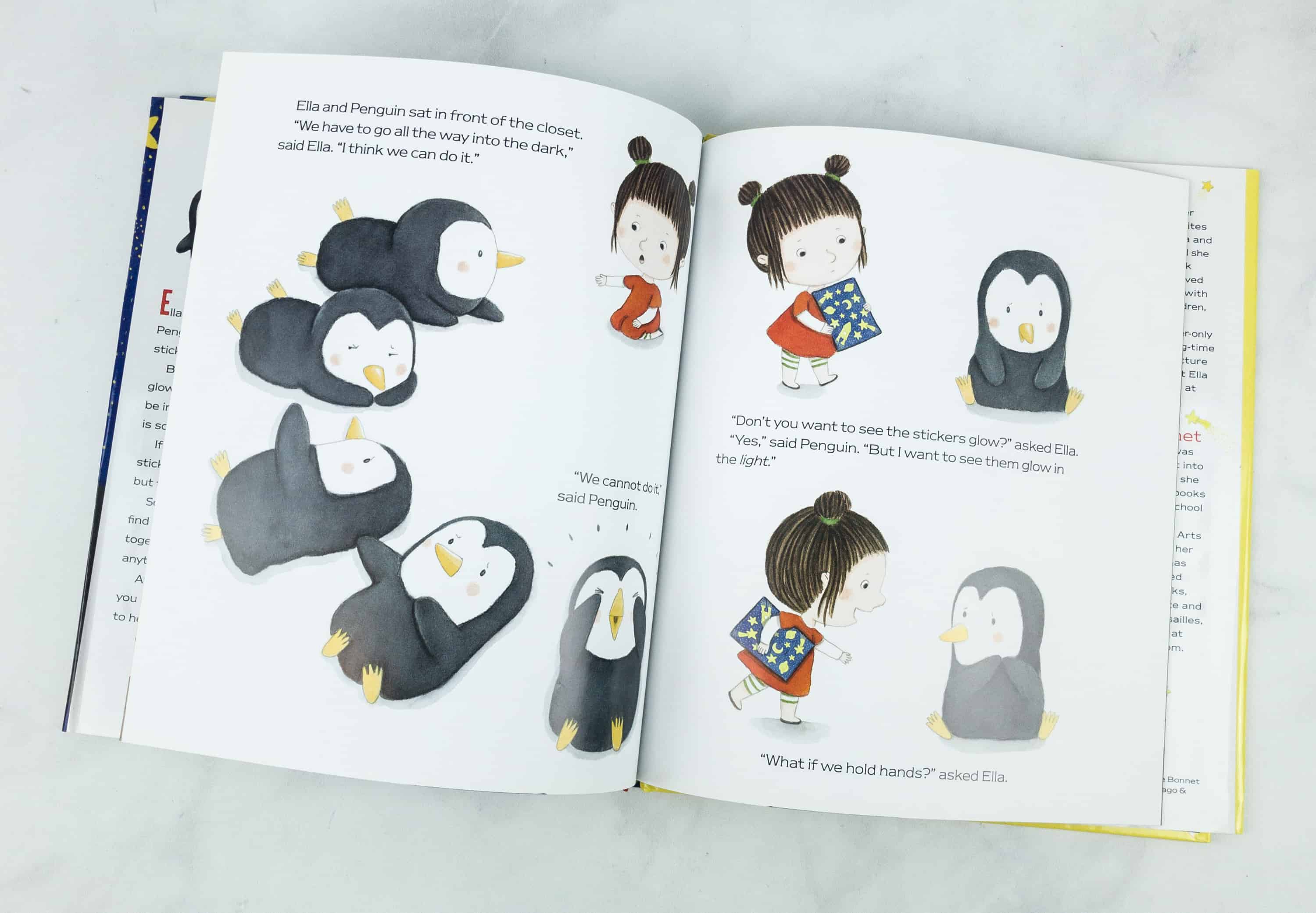 My kids wondered how will Ella and Penguin overcome their fear of the dark to see the stickers glow!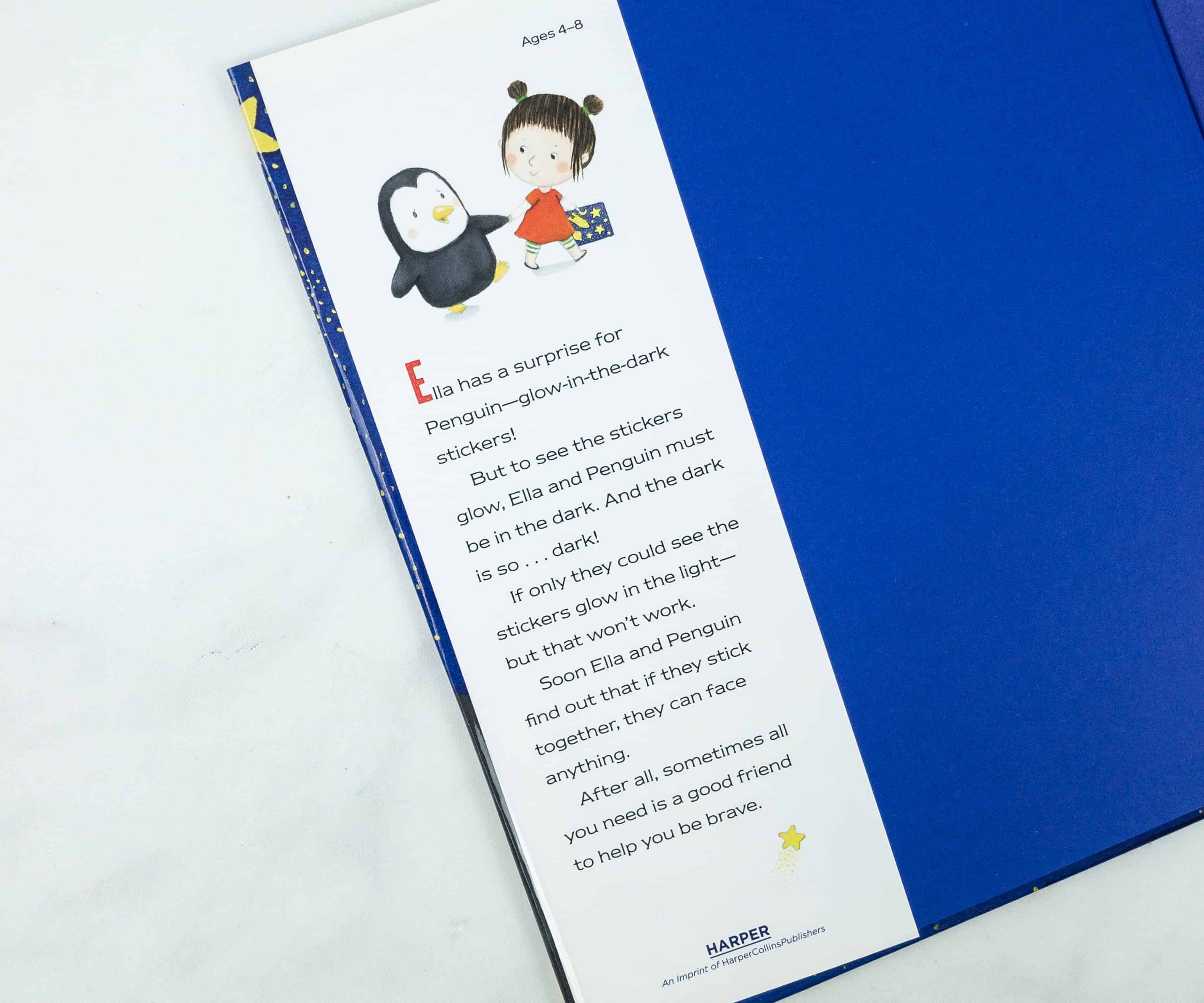 It teaches the kids that having a companion makes your adventure more exciting and less scary… That by having someone by your side, you can do almost anything and share the happiness with your friend!
R Is For Rocket: An ABC Book by Tad Hills ($16.06)
Learn the ABCs with Rocket, the dog who inspires kids to read and write! This irresistible alphabet book from the creator of the New York Times bestsellers How Rocket Learned to Read and Rocket Writes a Story is sure to appeal to kids, parents, teachers, and librarians.

From finding acorns, to balancing on a ball, to offering a cookie and a crayon to a crow, readers will love exploring the wonderful world of Rocket and his friends. The whole cast is featured, among them the little yellow bird, the owl, Bella the squirrel, and more. Even Goose from the beloved and bestselling Duck & Goose books makes a cameo appearance! With charming and delightful scenes for every letter, here's an ode to the wondrous, mighty, gorgeous alphabet.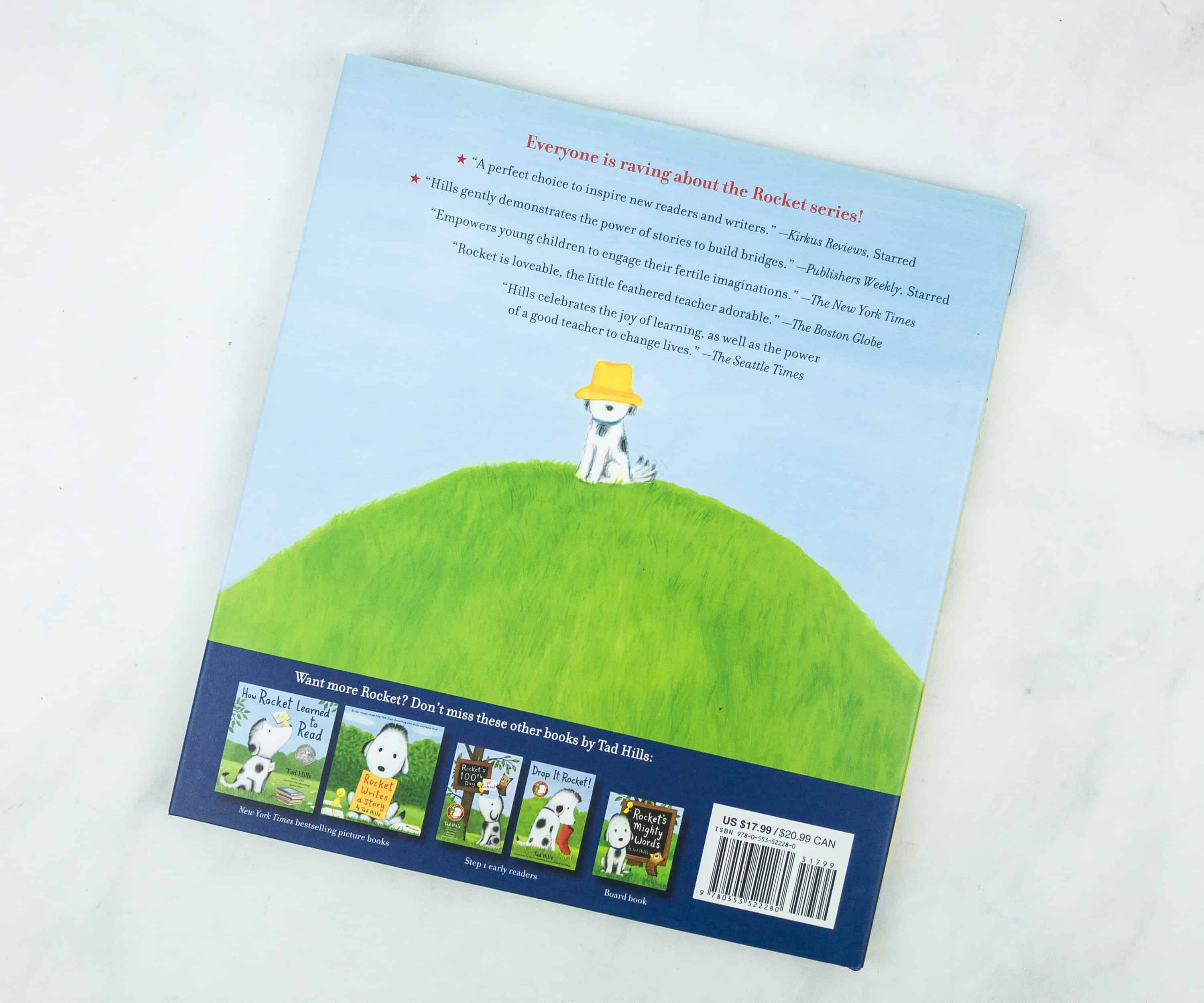 This book is perfect for kids who are just learning about the alphabet, and it's the perfect start on learning how to read and write.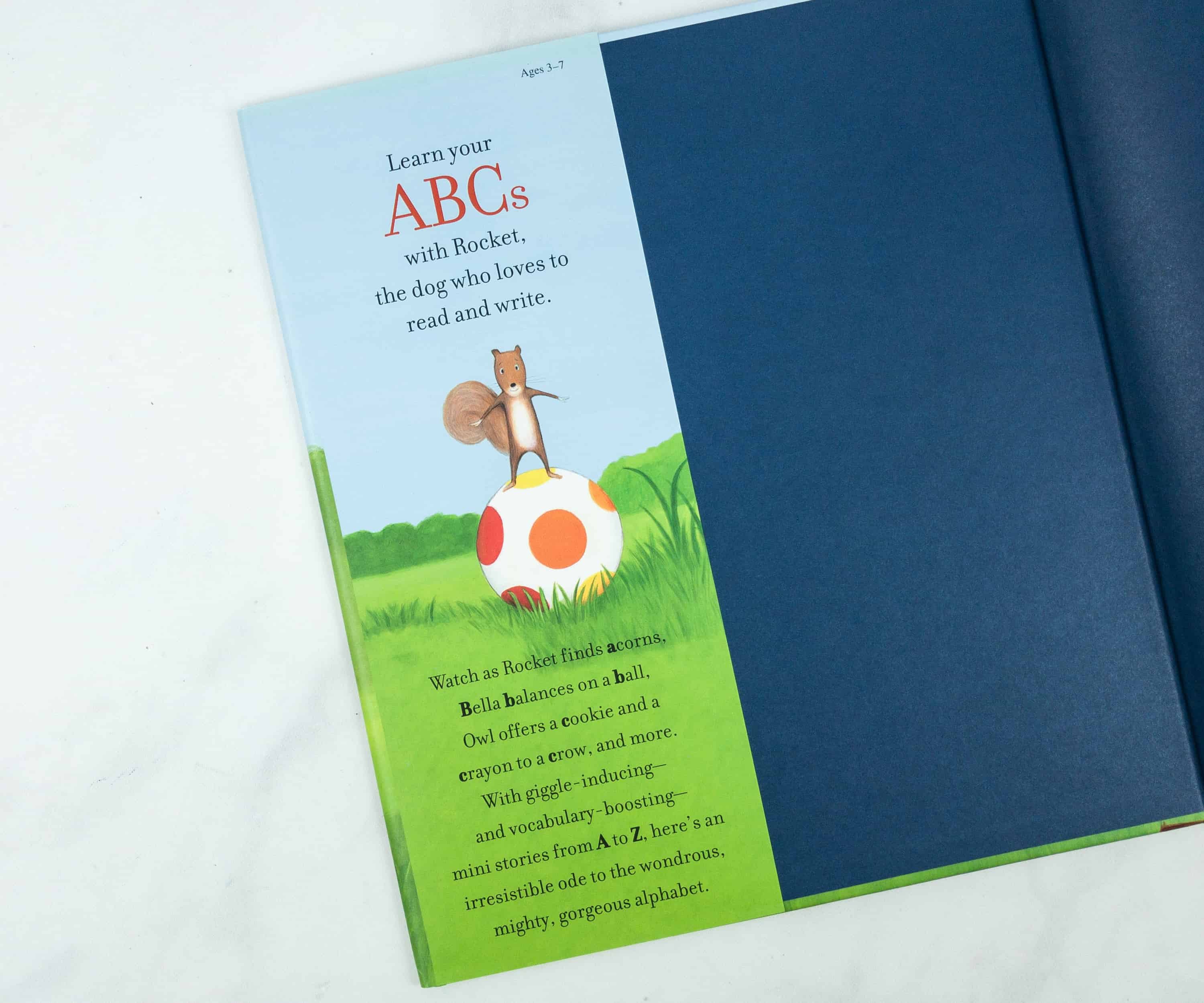 If you take off this dust jacket, you can find a fun alphabet poster printed inside!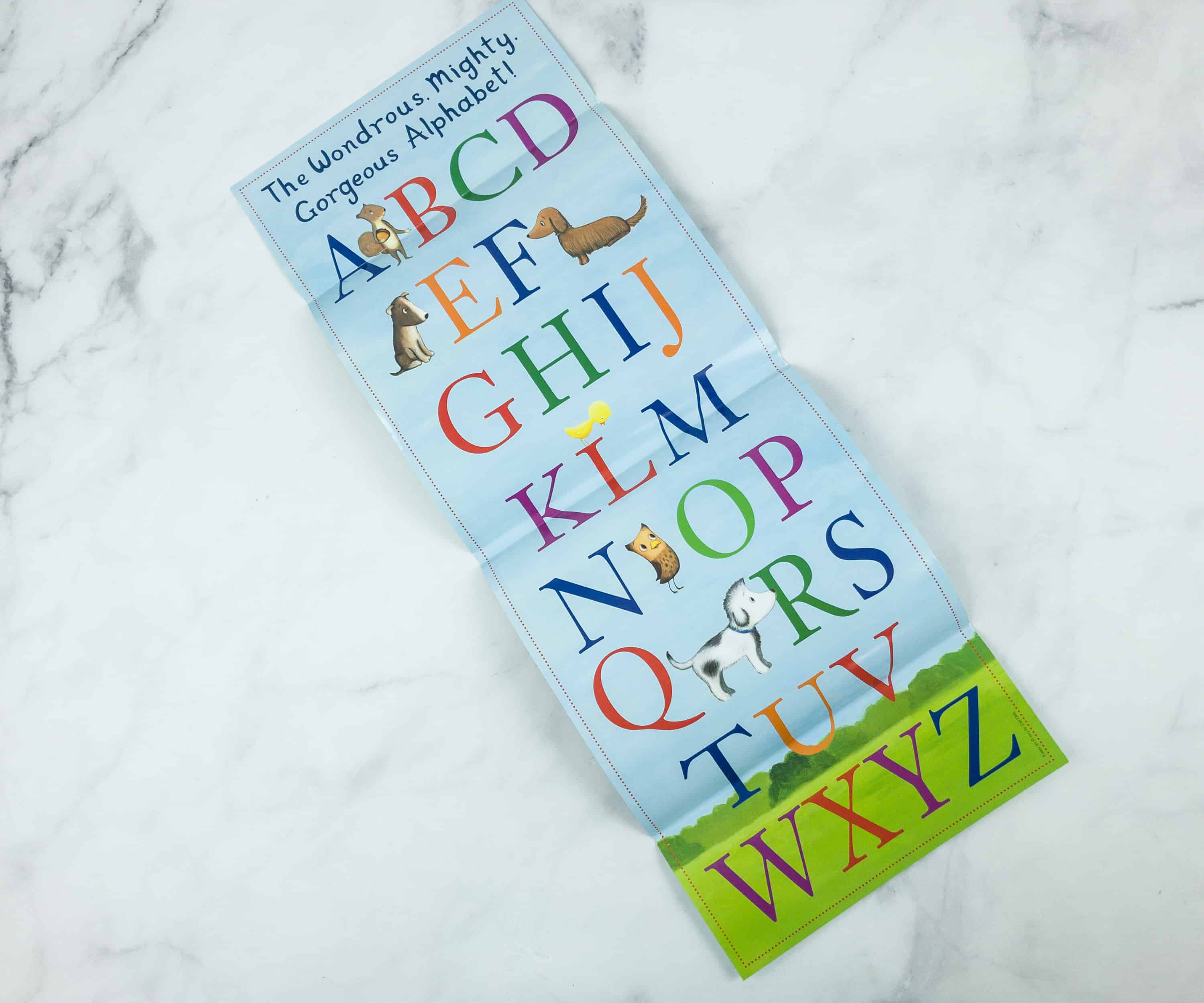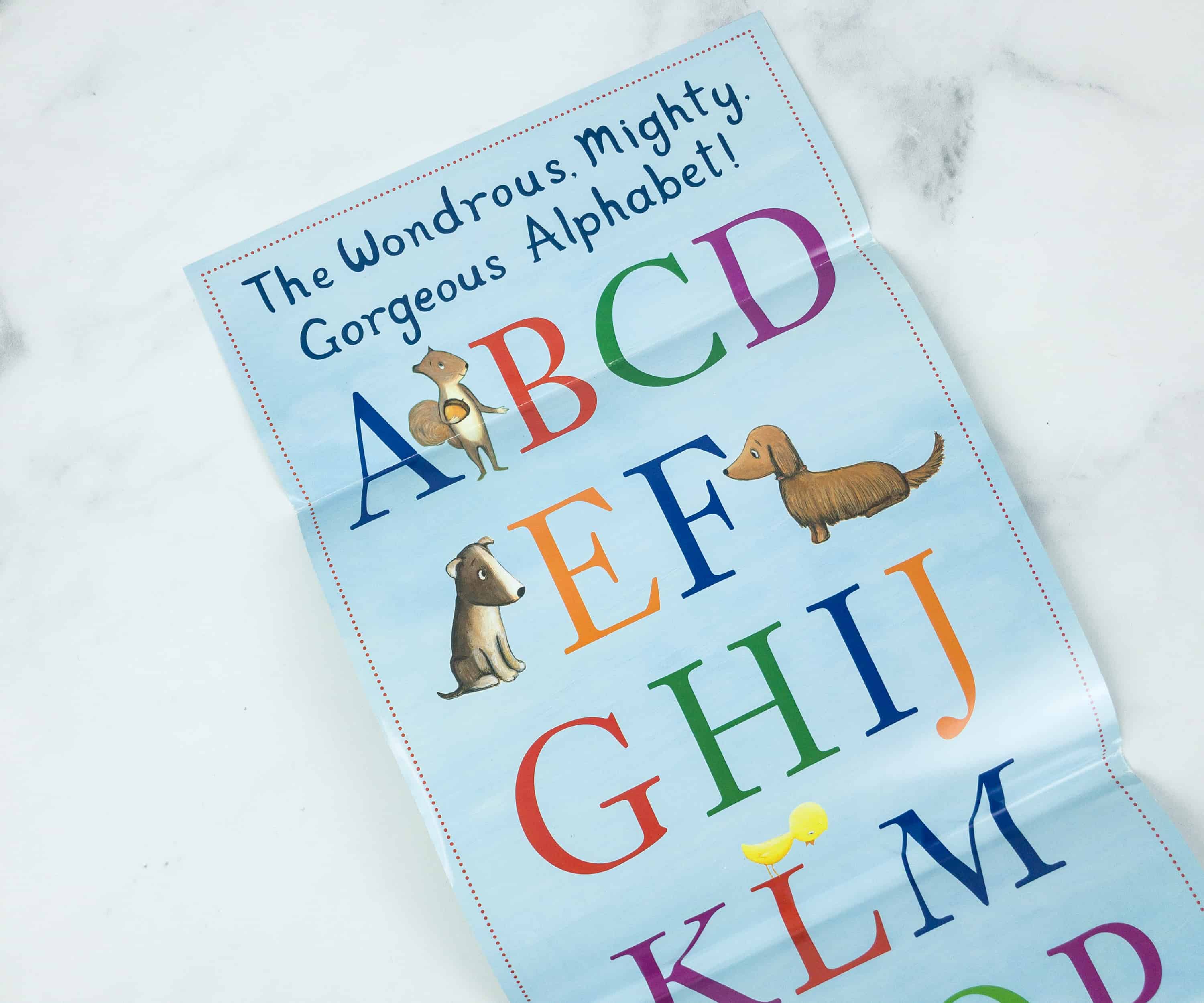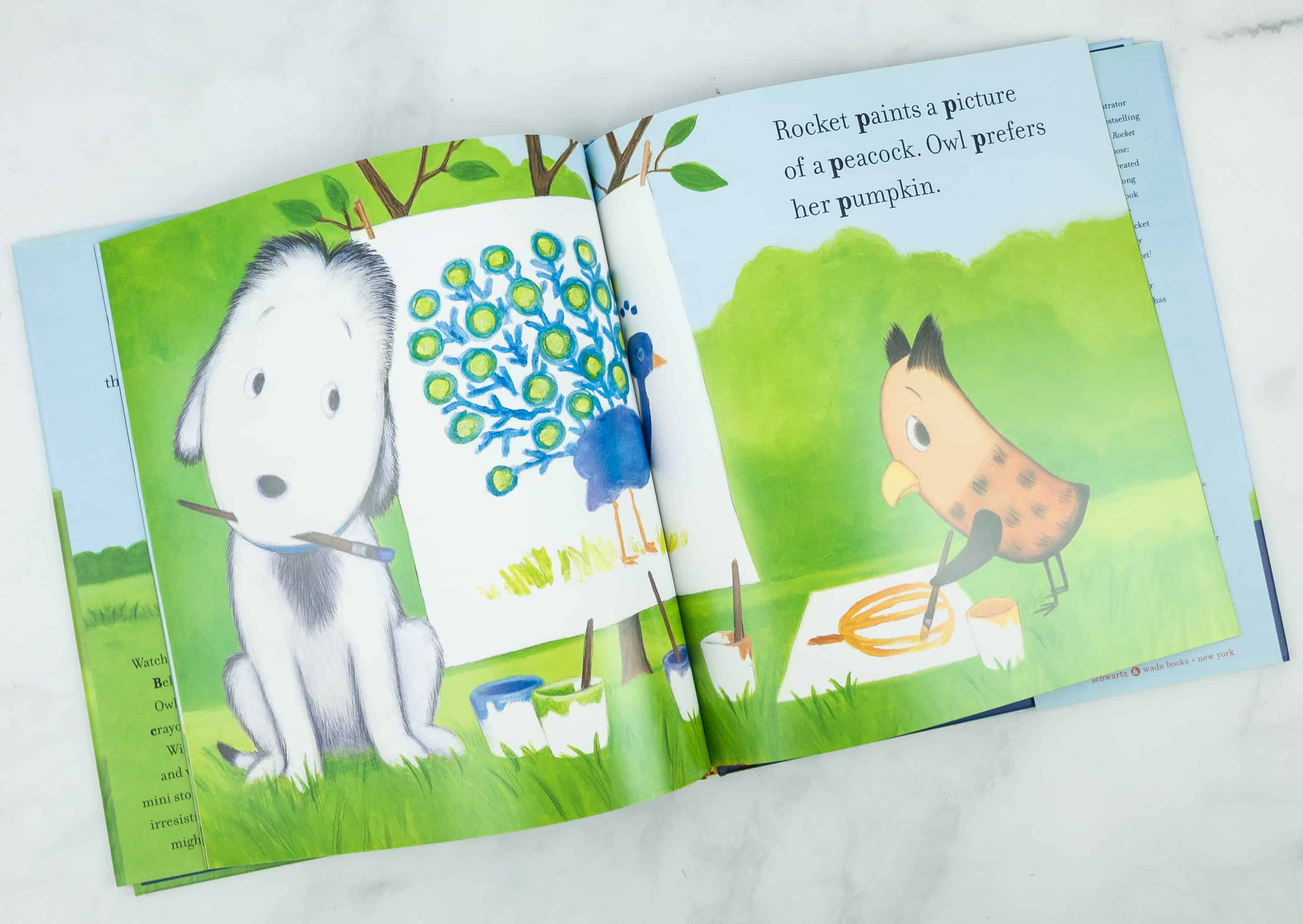 The kids love the colorful illustrations, and how each letter directly relates to them! We are learning our letters, so this book is perfect.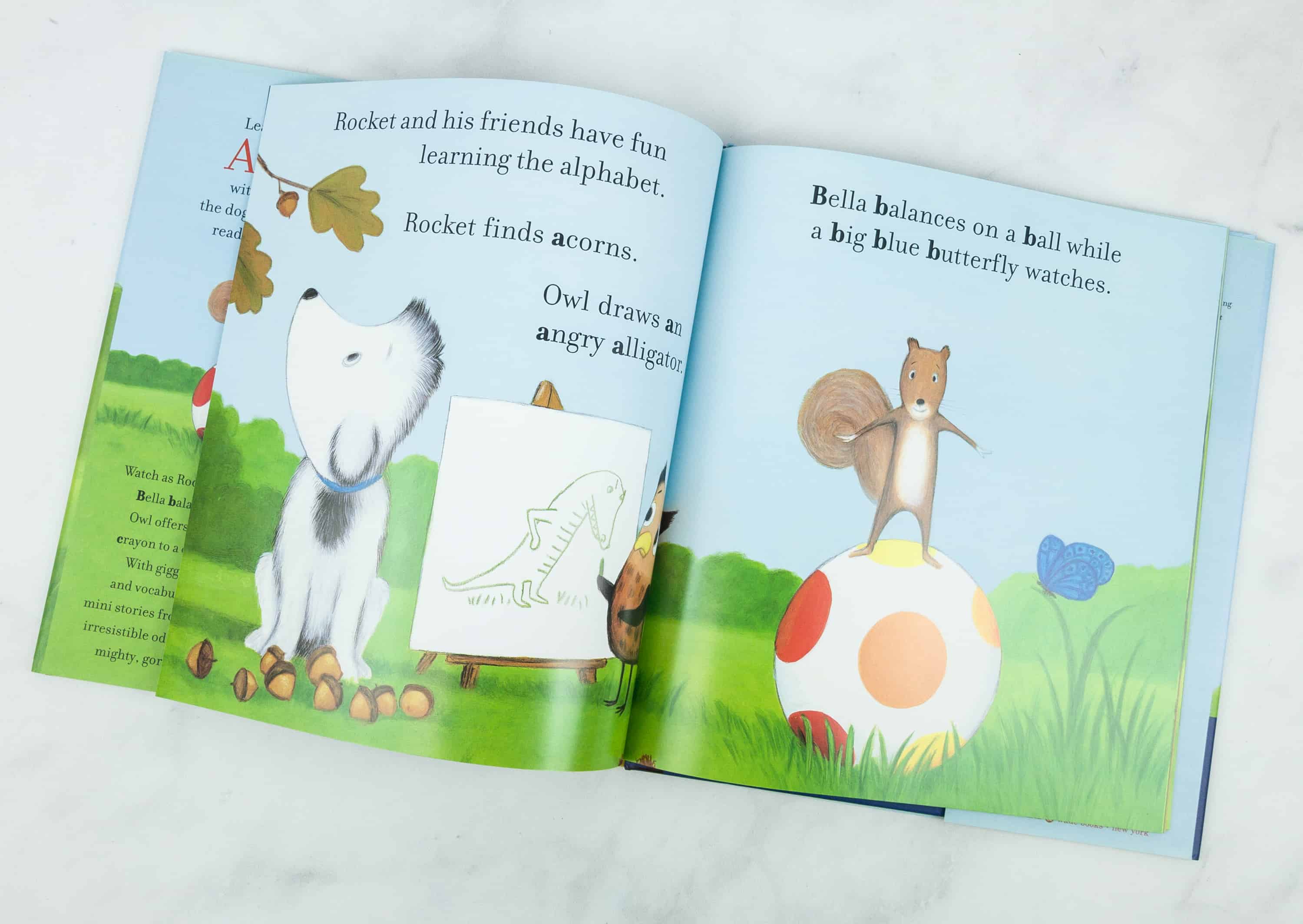 Not only Rocket and his friends are having fun, but I can also tell that my kids are enjoying this book too!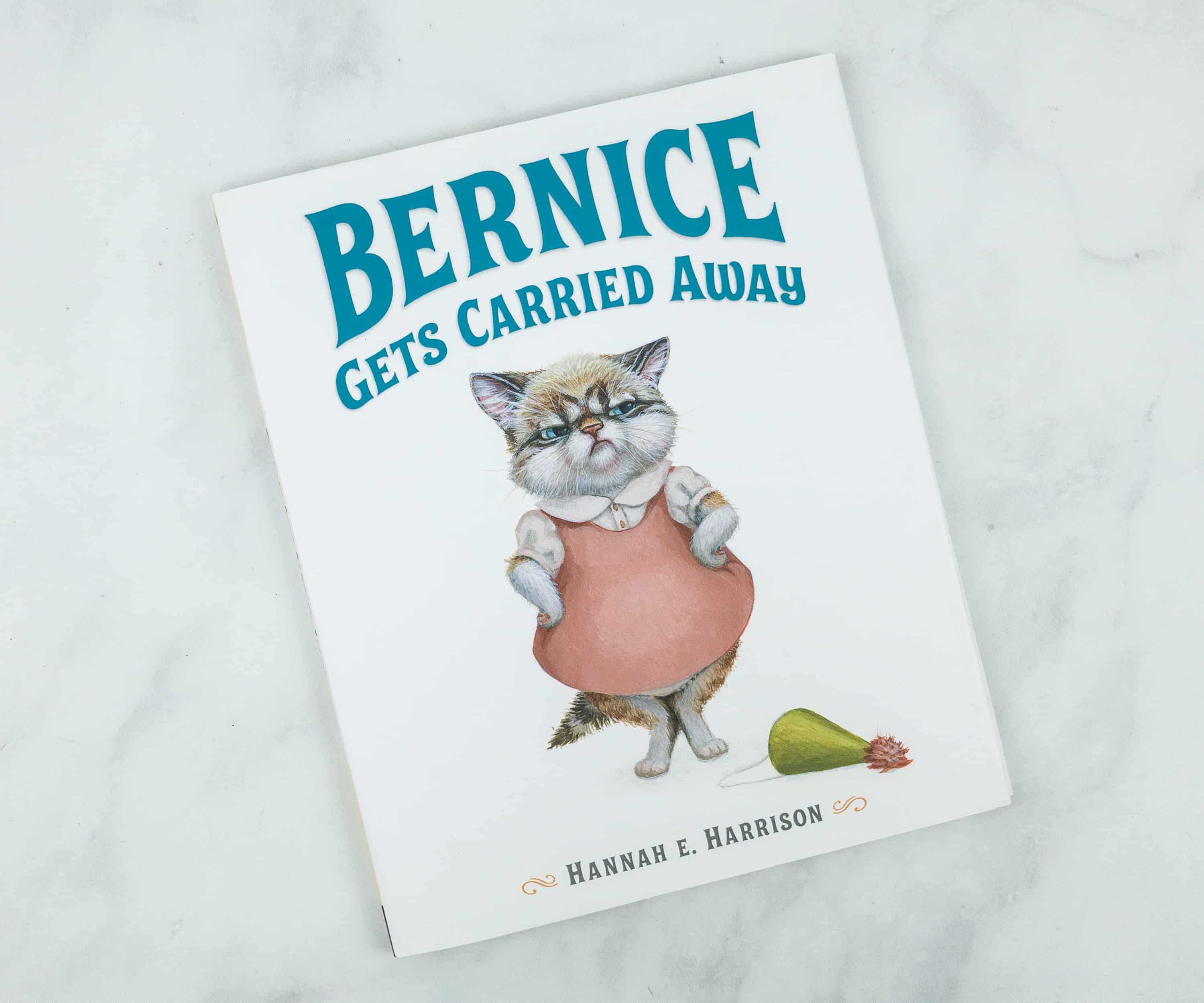 Bernice Get Carried Away by Hannah E. Harrison ($12.29)
Perfect for a new generation of Alexander and the Terrible, Horrible, No Good, Very Bad Day readers, this charming story about a grumpy cat gently shows how far a little sharing can go.

Bernice is having a truly rotten time at her friend's birthday party. First, everyone else gets a piece of cake with a frosting rose. But not Bernice. Then, everyone else gets strawberry-melon soda. Bernice gets the prune-grapefruit juice. And it's warm. The last straw is the one lousy (squished) candy she gets from the piñata. So when the balloons arrive, Bernice knows just what she has to do: grab them all. And then, poor cross Bernice gets carried up, up, and away. Luckily, she figures out just how to make her way back down to the party…and she brightens lots of other animals' days on her way.
OMG Bernice's life is my life!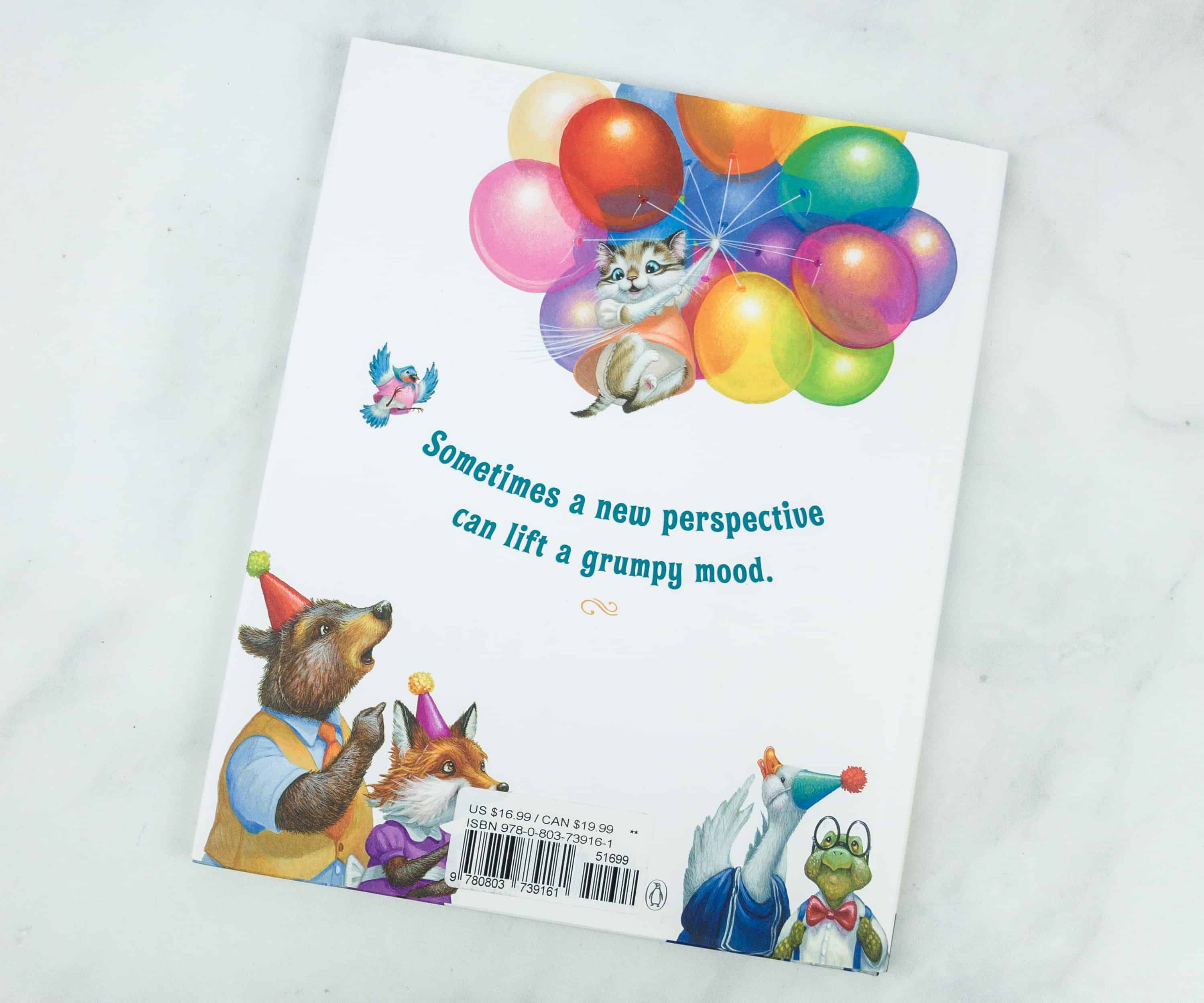 Sometimes a new perspective can lift a grumpy mood.
Very well said!
The story is about Bernice who is having a not-so-good time at a friend's party. We're very excited to know how she will turn her, as well as everybody else's day around!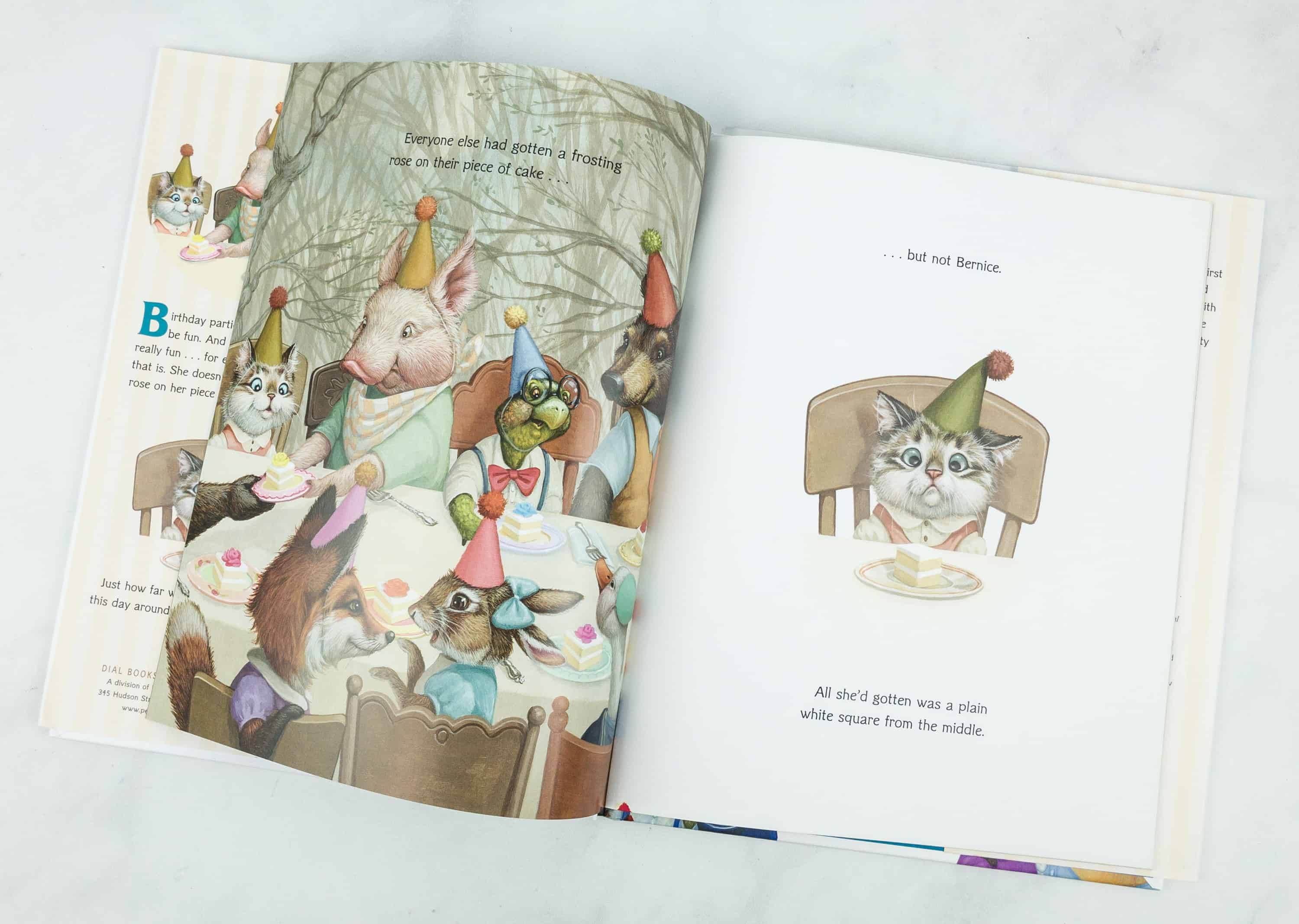 Look how adorable each animal look, and even Bernice despite her frown! So cute!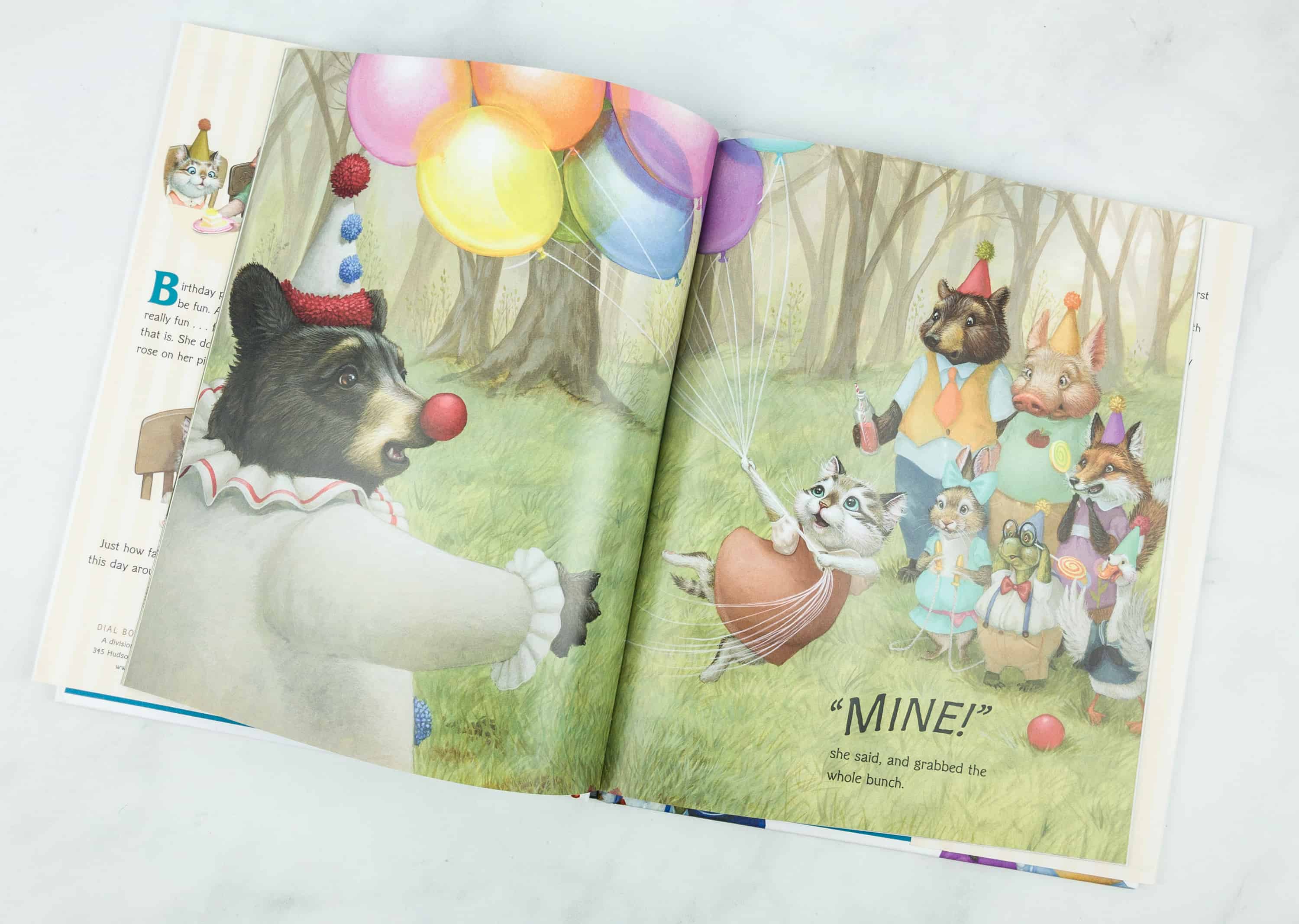 We love the moral of the story. Sharing goes a long way, and it can cheer up anybody along the way!
A Charlie Brown Christmas by Charles M. Schulz ($12.48)
Celebrate Christmas with Charlie Brown and the rest of the Peanuts gang in this gorgeous deluxe storybook retelling of the beloved Christmas special!

Christmas is almost here, which means ice-skating, Christmas carols, and sparkly lights everywhere—even on Snoopy's doghouse! Everyone is enjoying the holiday celebrations except Charlie Brown. Can the Peanuts gang help Charlie Brown discover the true meaning of Christmas?

Find out in this beautiful deluxe storybook with a cloth cover, lush foil stamping, and incredible illustrations! This makes the perfect holiday gift for fans of Peanuts and the classic Christmas special.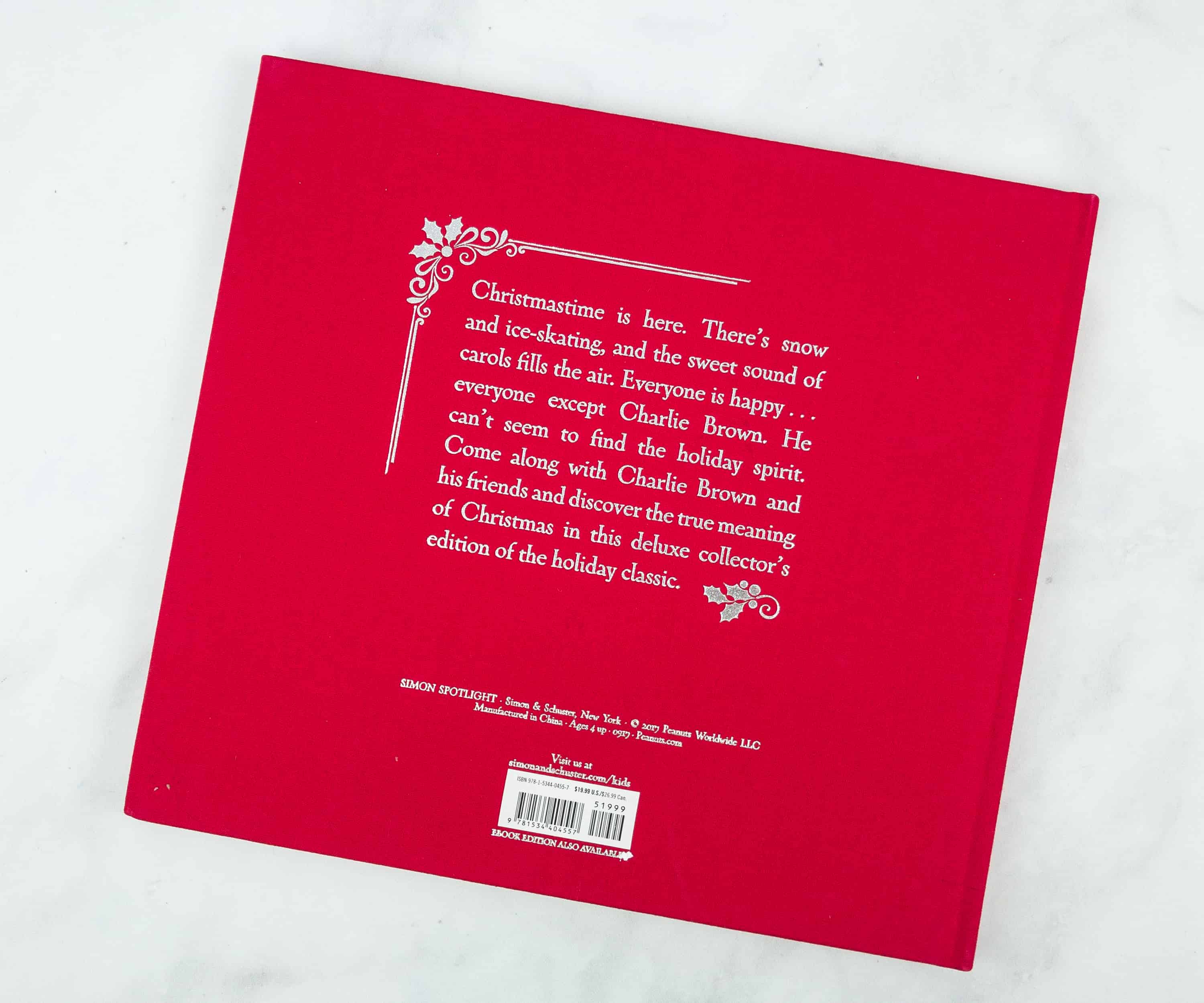 The last book from this box is really familiar to me, and I would love to share this with the kids. It's about Charlie, along with Snoopy and the rest of the Peanut Gang!
The book came in perfect as it is a Christmas Special, as the gang helps Charlie to know the real meaning of Christmas!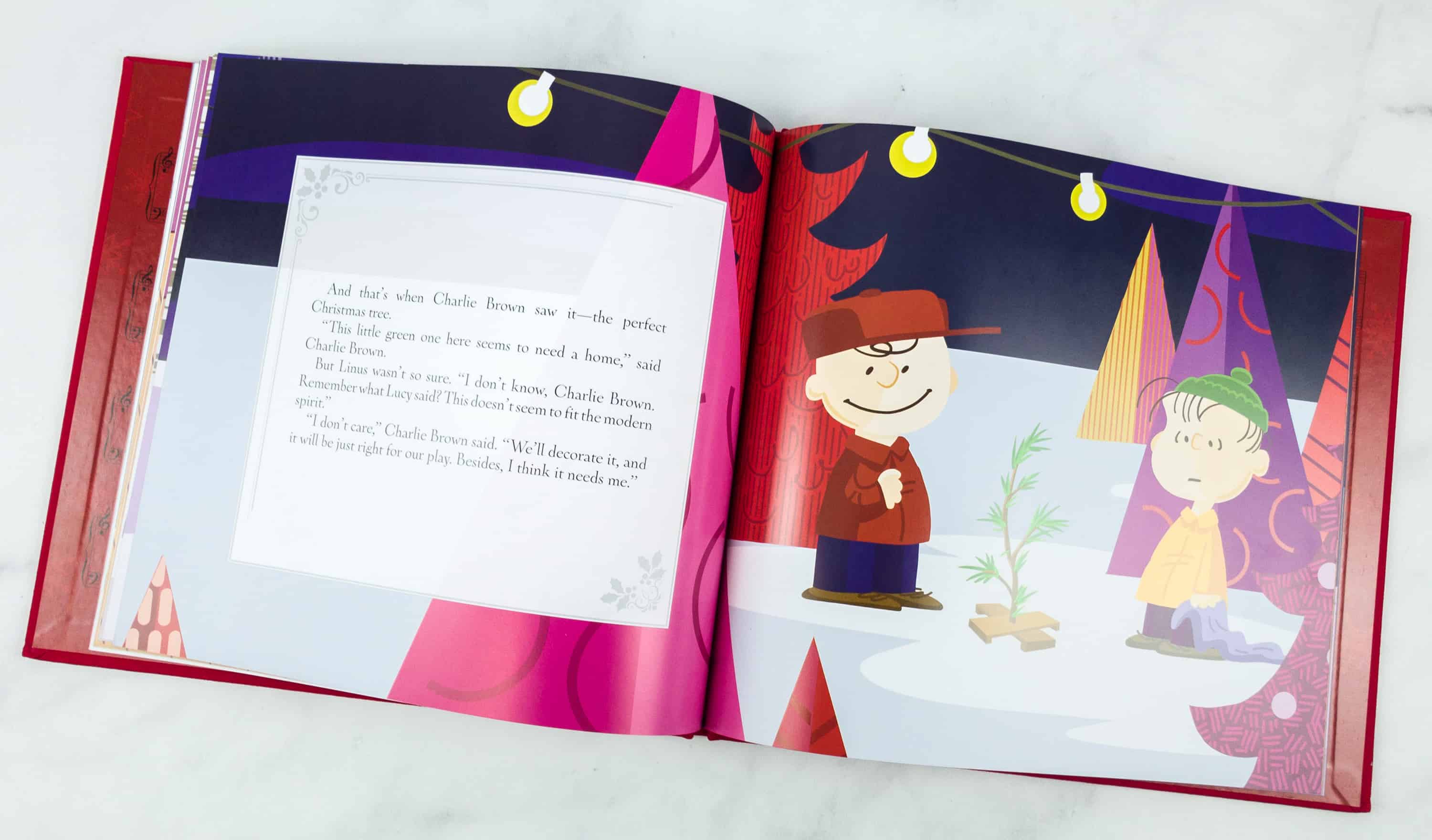 The book comes in a beautiful cloth cover with lush foil stamping, and of course, awesome illustrations! And the story is entertaining too.
All the books from this curation are wonderful, and my kids really loved the picture books! I am glad to see how they enjoy reading and also, sharing their insights with each other, I know the books are giving them really good influence. This is another children's book subscription that we cannot miss as they also give us new and great titles that can be potential kids' favorites!
Do you plan on subscribing to Lillypost?