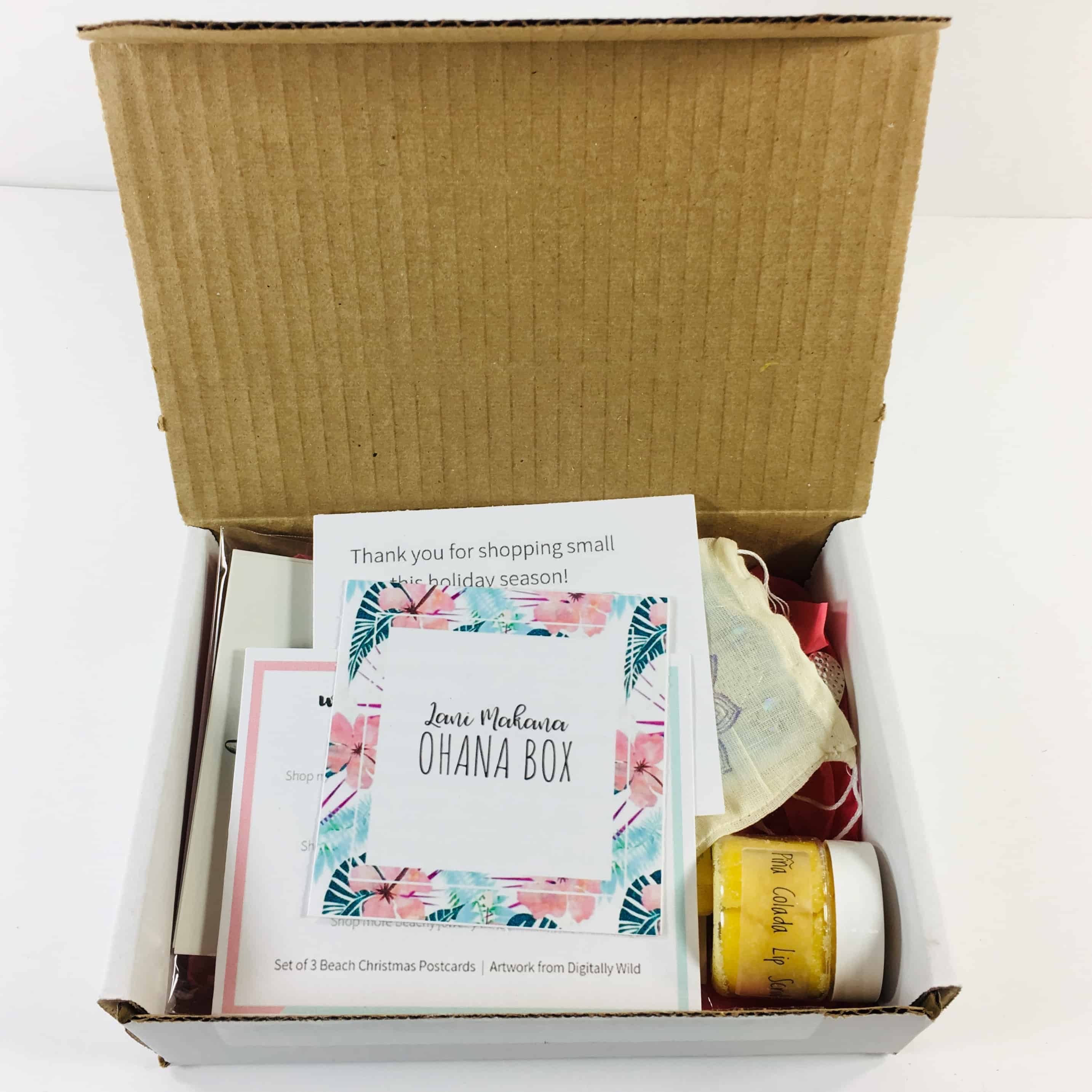 Lani Makana offers a bi-monthly "Ohana Box" that features beach-inspired jewelry and accessories. Each box contains 1-2 Lani Makana jewelry pieces, including exclusive pieces not sold in their online store, plus 2-3 beach-inspired items curated from other handmade artisans including bath and body, home goods, and accessories!  The subscription costs $34 every two months and Lani Makana says the retail value of their boxes is always $60+.
Exclusive Lani Makana Jewelry styles
Handmade and small business goods
Personalized items
The presentation was very simple, with some tissue paper to cushion my products.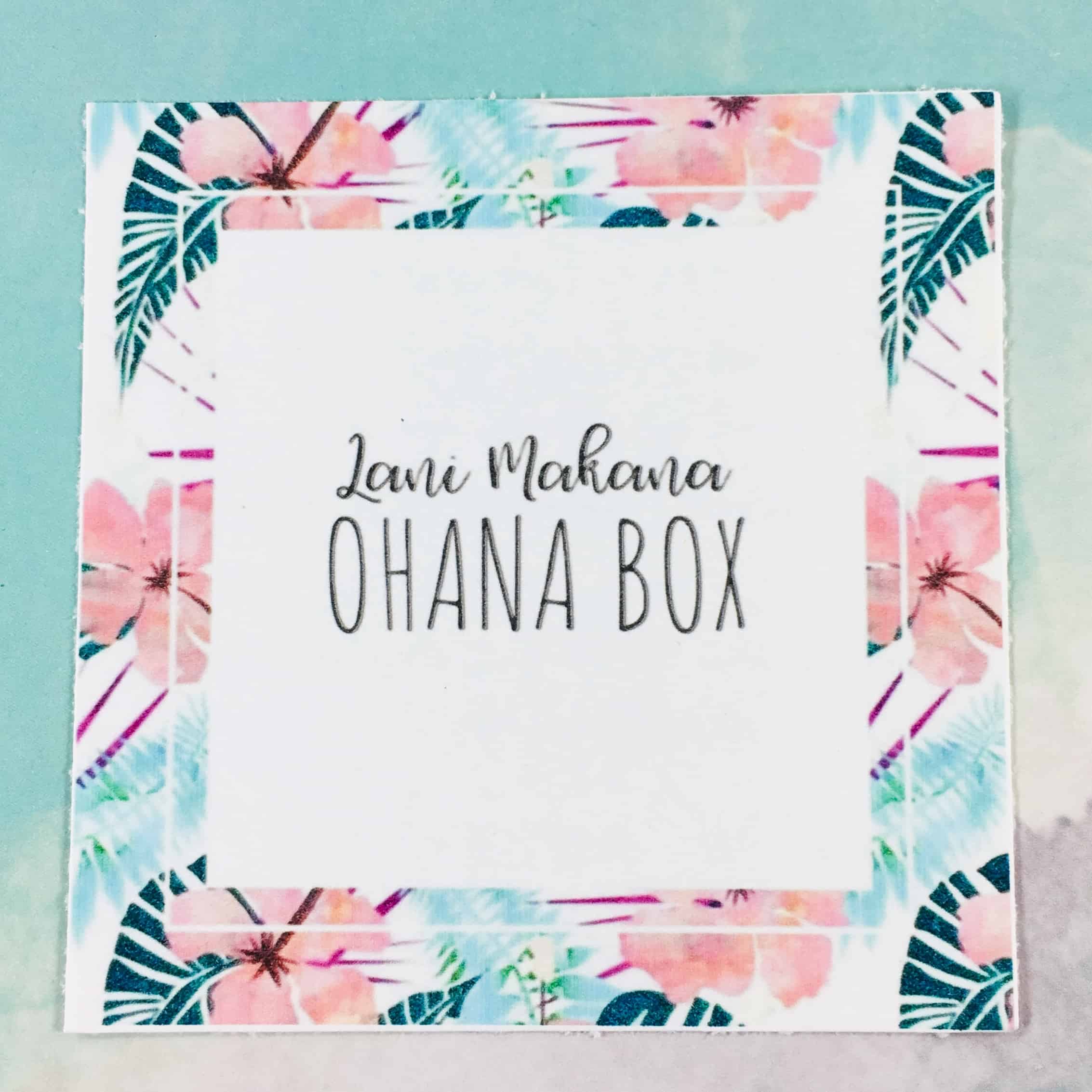 I received a colorful card.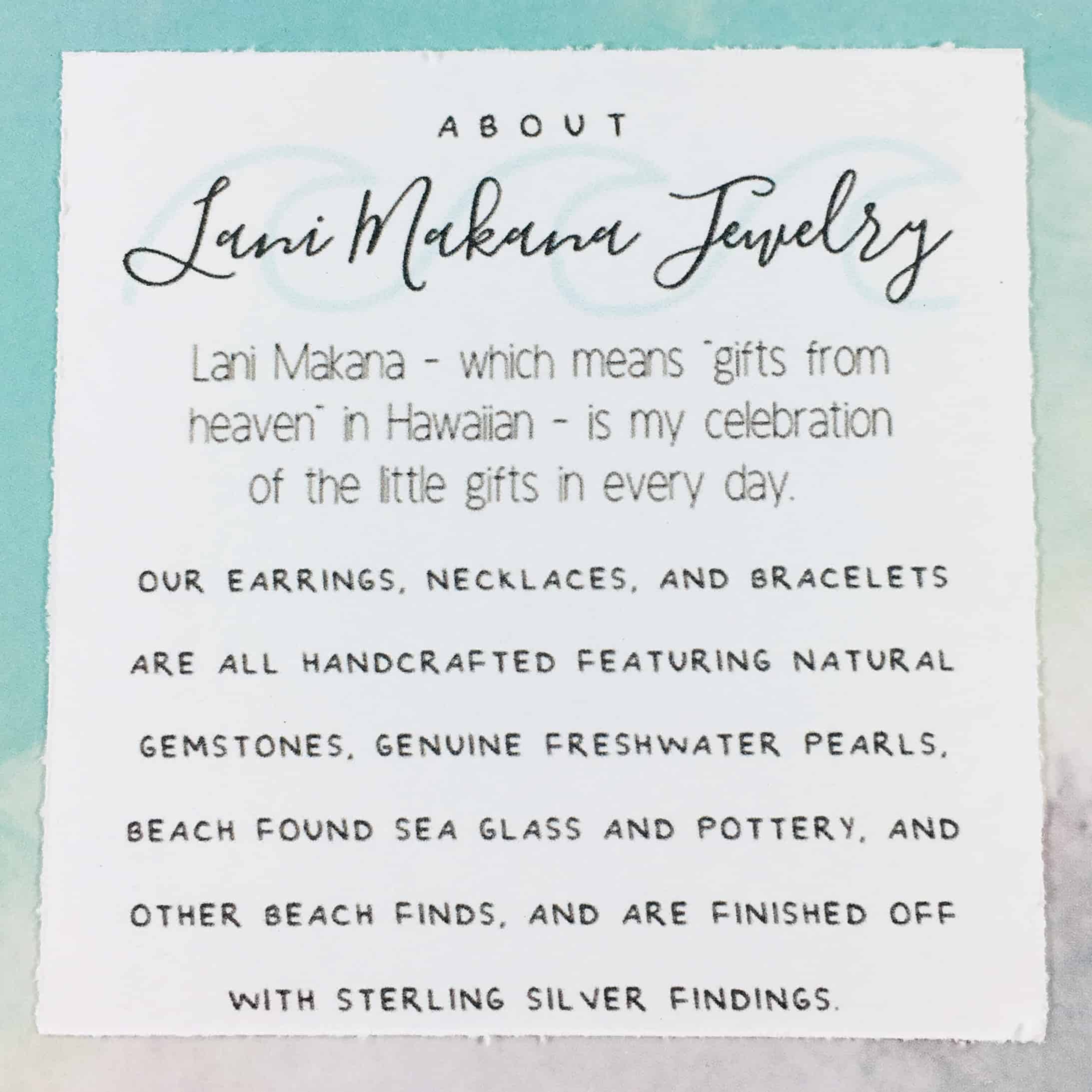 The back of the card gave a little info about the jewelry included in the box.
There was a product info card with web addresses of some of the other vendors featured in this box.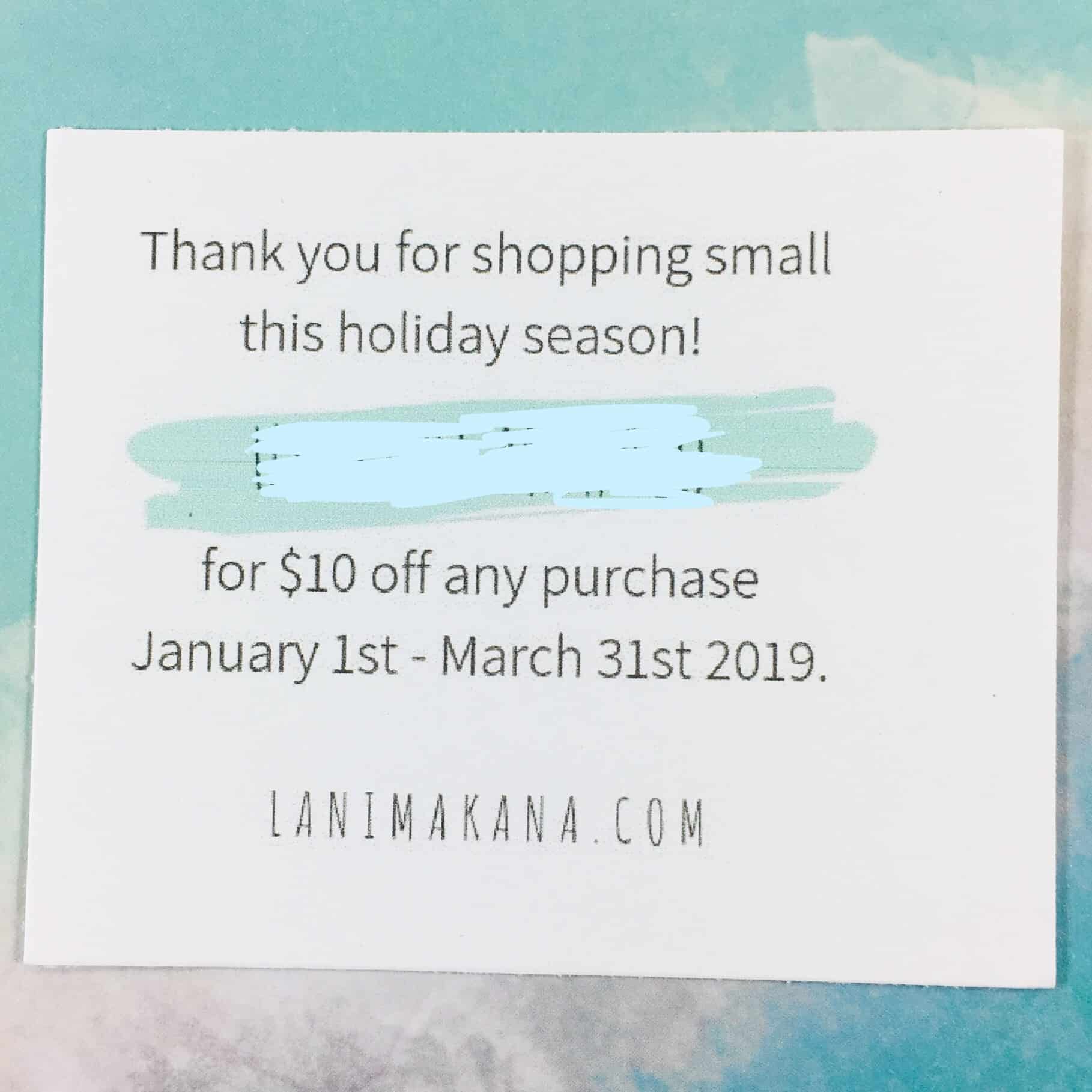 I also received a discount code for a shop purchase at Lanimakana.com.
Some of the items were in adorable little bags.
Everything in my box!
The Savvy Shopper 1 Rustic Seahorse Ornament ($1.96) You can only buy these little guys in bulk, but you can customize the colors to a special event! It has a rustic, aged look about it and I am going to hang it on my Christmas tree but you could order several and use them as gift tags. I'm also thinking that 25 of these would be awesome if you wanted to go all out on a beach-themed tree!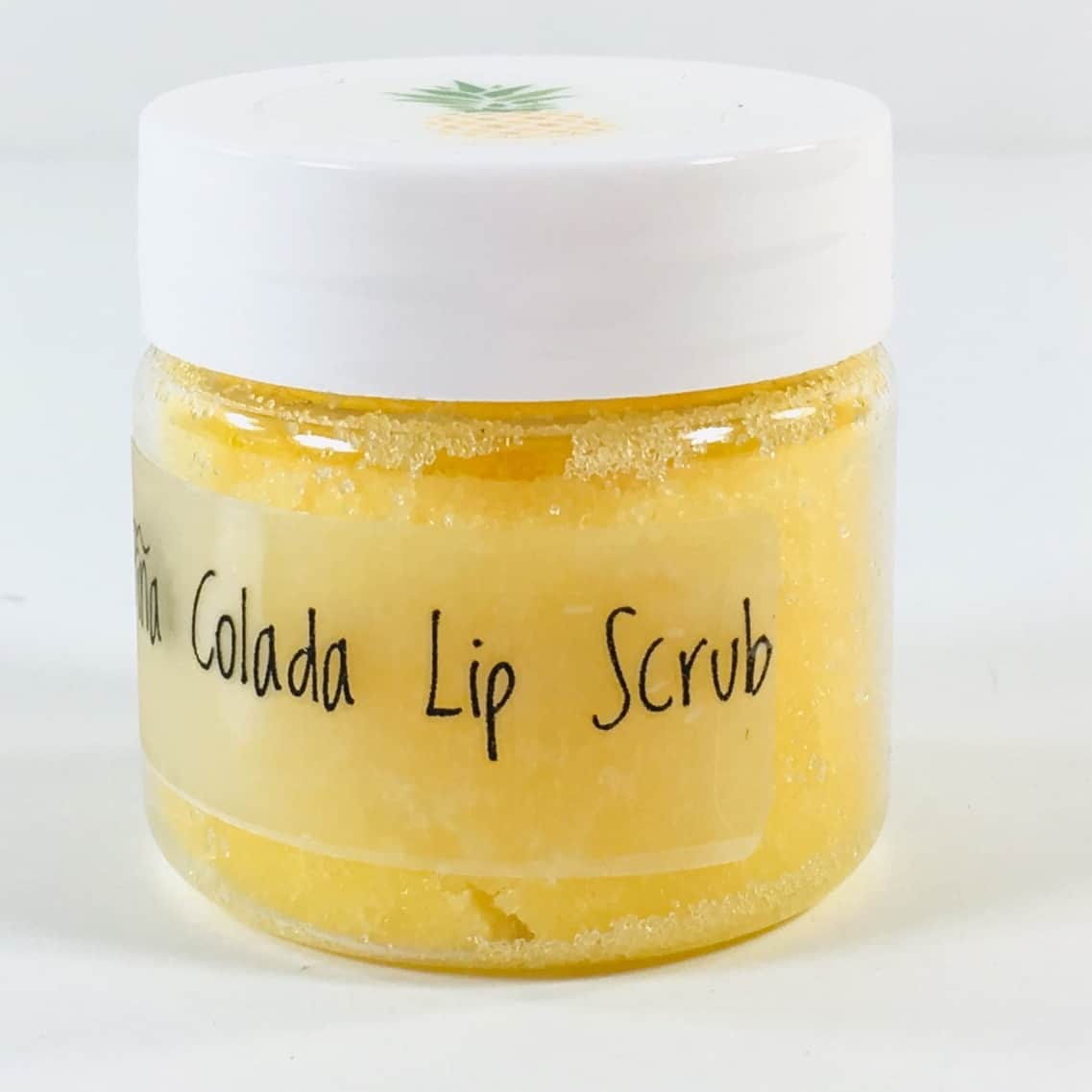 Scrap and Scrub Piña Colada Lip Scrub ($3) smells like my favorite blender drink!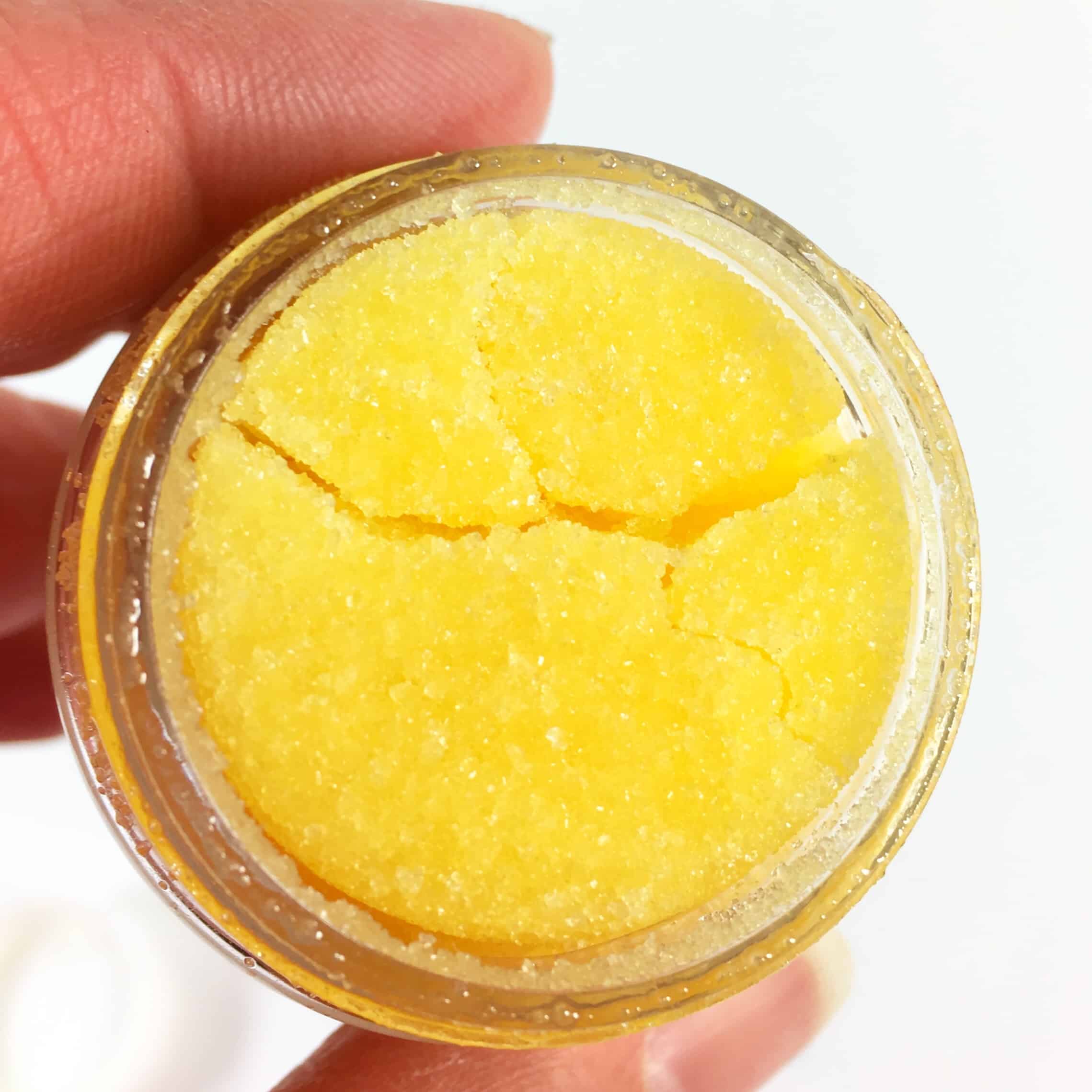 Sugar, coconut oil, flavoring, and colorant are the ingredients. Just apply to wet lips and rub it around for a minute. I prefer to tissue it off before rinsing with a warm, damp washcloth. Dab on some lip balm and keep those lips soft and protected from winter winds.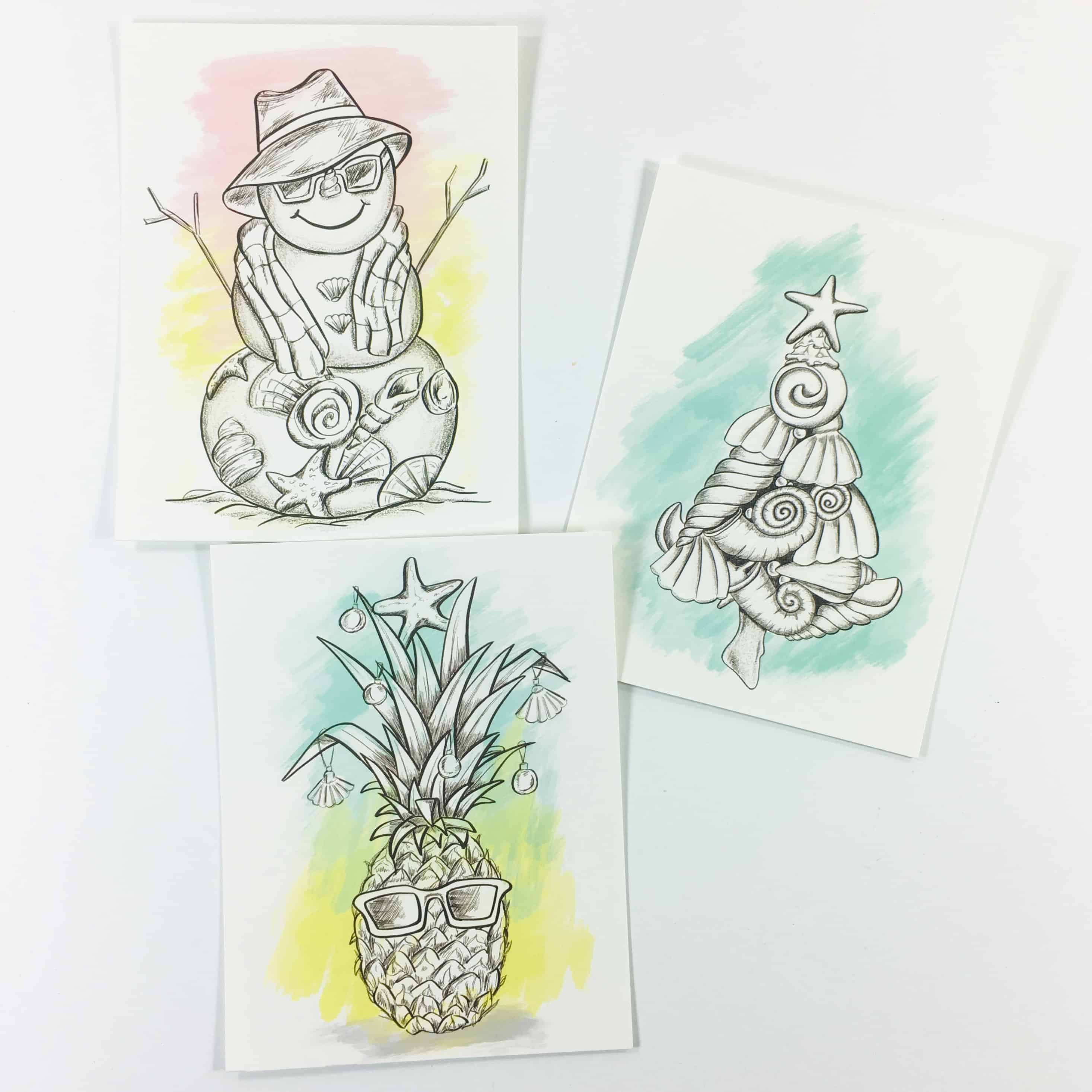 Digitally Wild Postcards are printed on sturdy cardstock with a glossy front and matte back. They are 4.25″ x 5.5″ and the backs are completely plain. You can place them in frames for holiday decor if you like.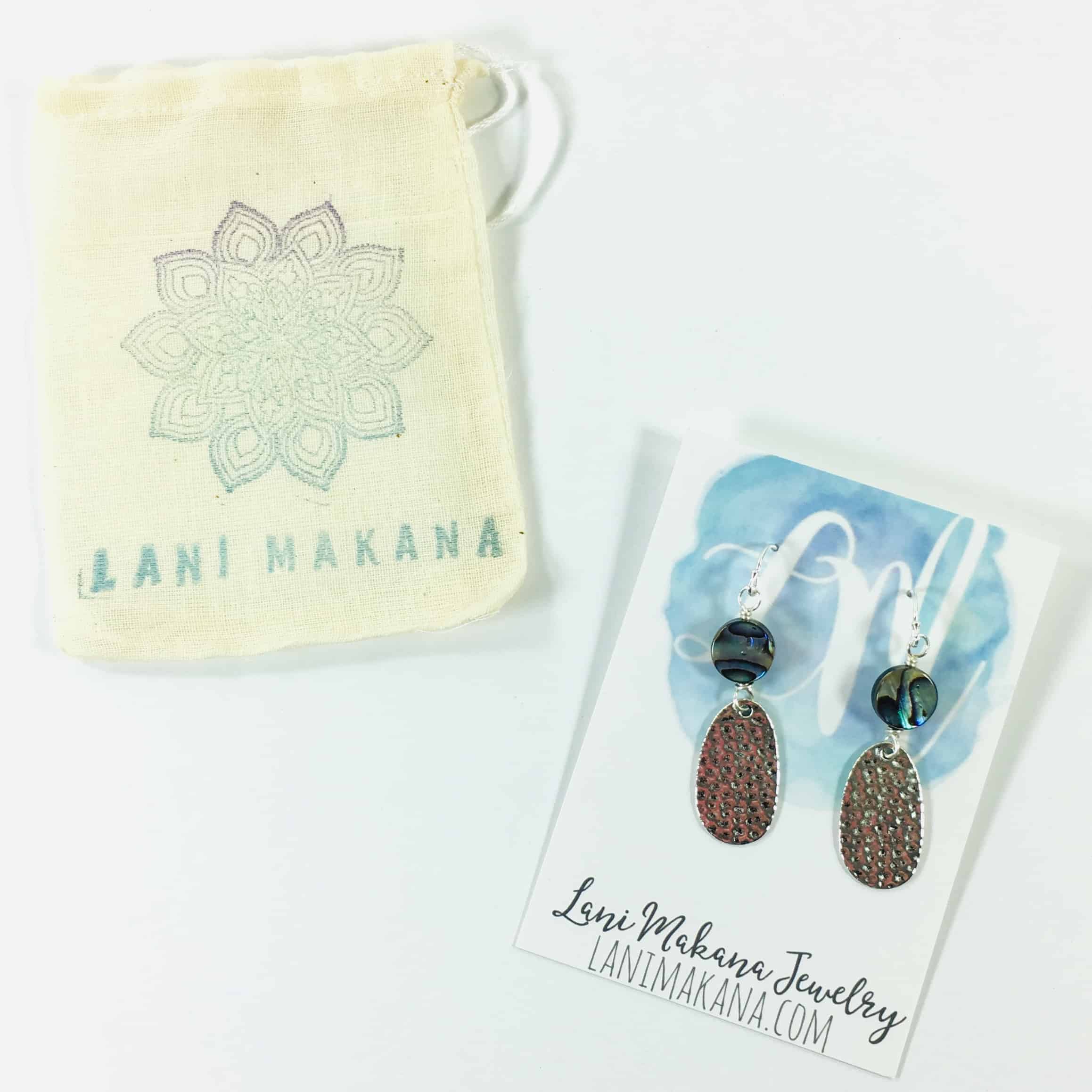 Lani Makana Abalone Necklace & Earrings ($28, on sale for $25.20) I have always been fascinated with the iridescent quality of abalone and mother-of-pearl and would get very excited whenever I would find a shell fragment at the beach when I was a kid.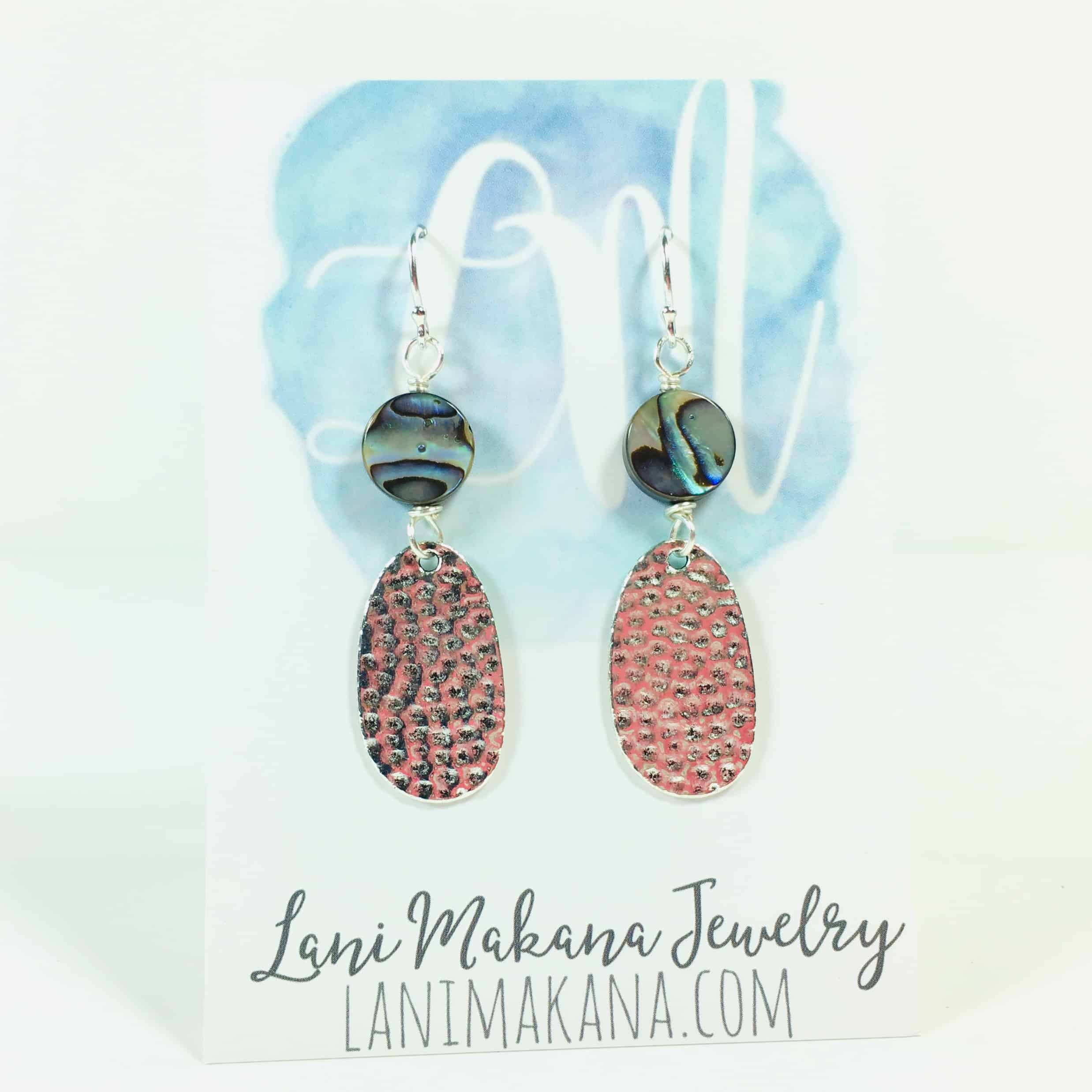 The earrings have hammered silver drops and according to the card they are sterling silver ear wires. The drops look sort of pinkinsh in this picture but that's just the reflection from my cell phone case!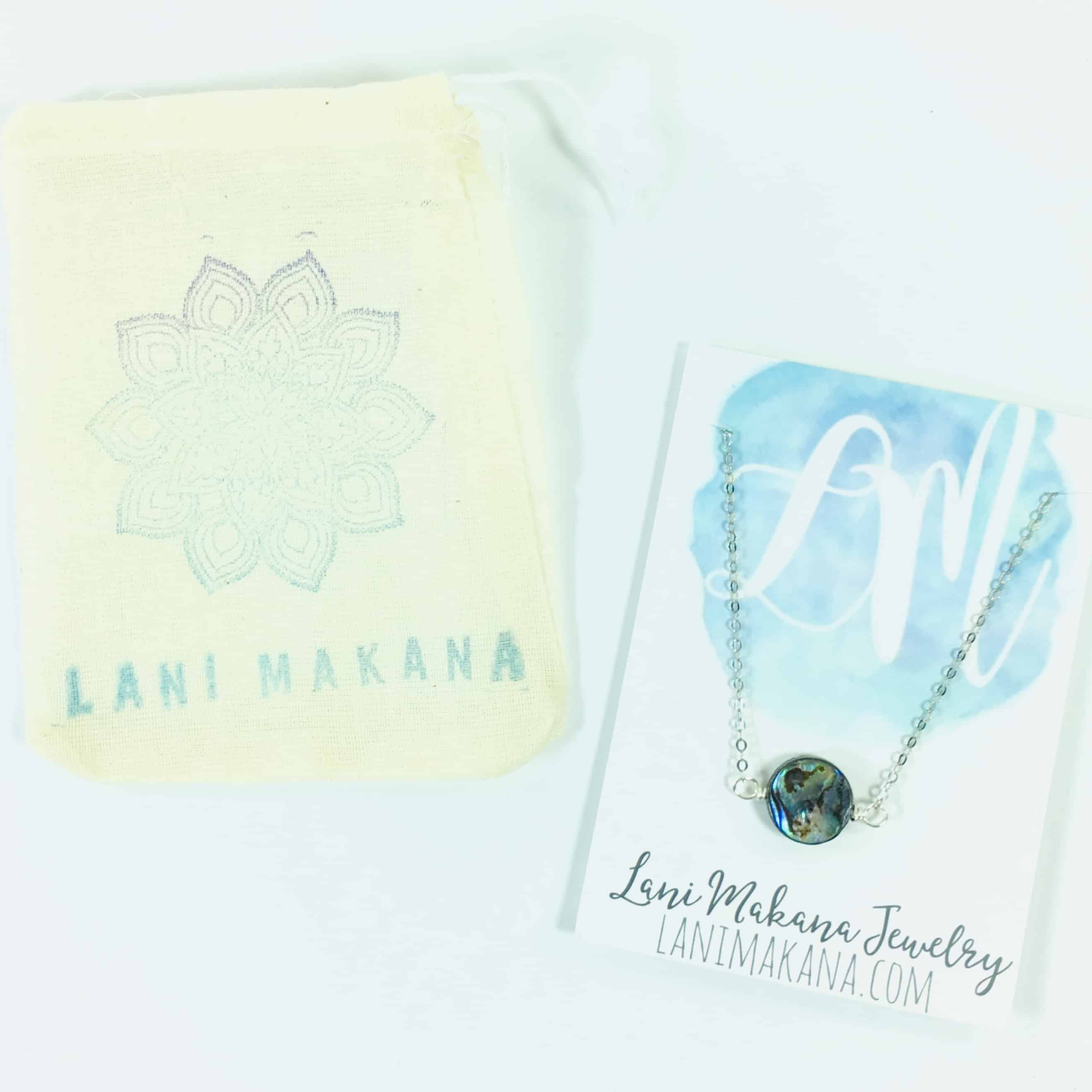 Lani Makana Abalone Necklace ($24, on sale for $21.60) goes great with the earrings!
It measures 18″ inches from one end to the other and has a lobster clasp closure. The chain is rhodium plated sterling silver.
Such a pretty shell!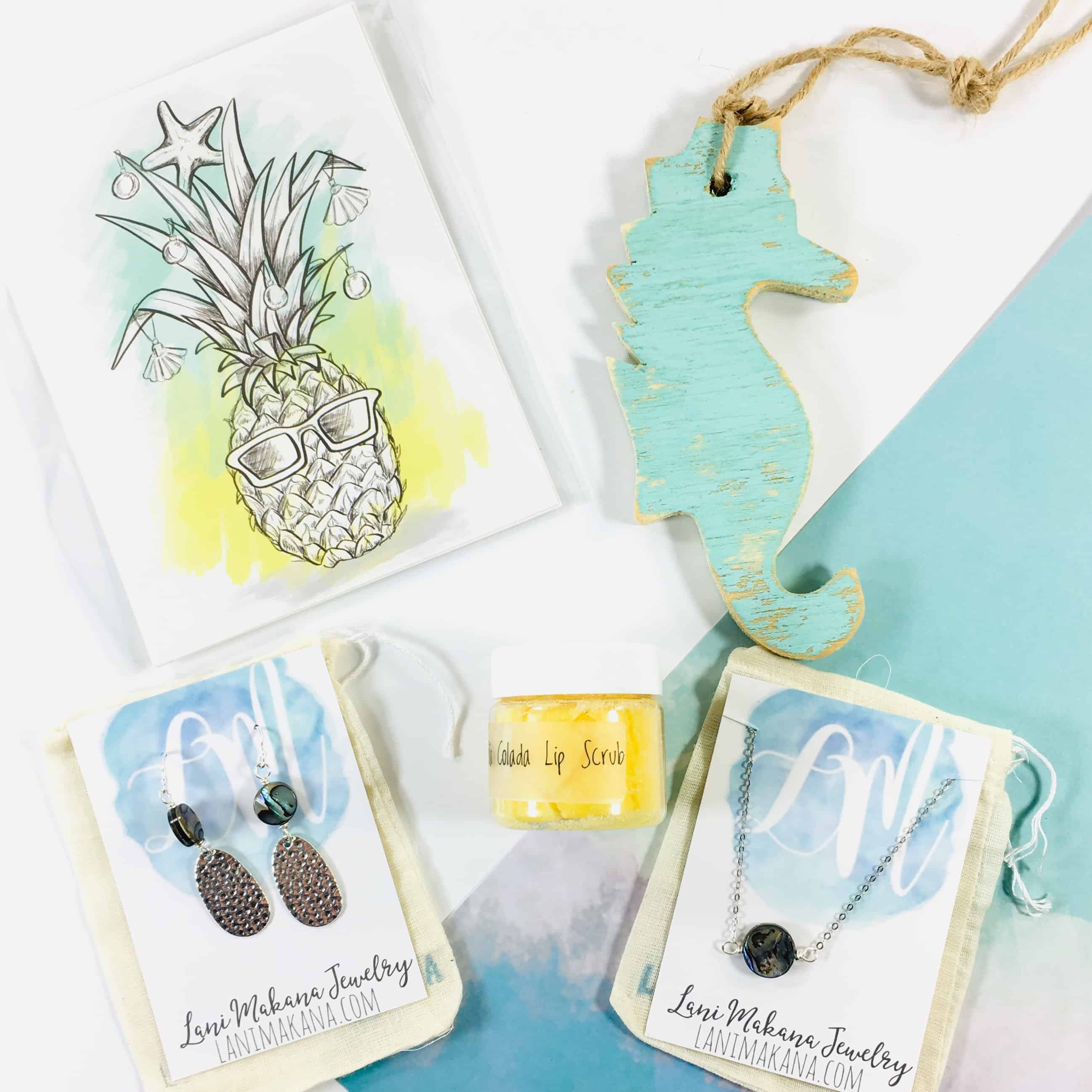 I thought my first box from Lani Makana contained super cute beachy items and I do love the beach!!! The ornament is on my tree and the earrings are beautiful. I wore the necklace to work and one of my students said he loved it, and the lip scrub was very tasty and left my lips soft. I was able to find the jewelry in the online store so they were not exclusive to the box, but it was less expensive to receive them in the box rather than ordering them from the shop. The value for this box was around $51.76 using the sale prices of the jewelry and without the value of the postcards. It is well above the price paid for the subscription, and comes pretty close to the promised value of $60+.
What do you think of this month's Lani Makana box?
Visit Lani Makana Ohana Jewelry Club to subscribe or find out more!