The KiwiCo family has a holiday sale that's perfect for last minute kids gifts – plus they have printable gift cards and crates to get something under the tree!
You can get up to 4 months free on KiwiCo Crate subscriptions – Kiwi Crate, Koala Crate, Doodle Crate, Tinker Crate, Atlas Crate, and Tadpole Crate with coupon code PRESENT
3 month subscription for $40
6 month subscription for only $80
12 month subscription for only $160!
For Eureka Crate, the 12 month subscription will be $240, 6 month will be $120, 3 month will be $57!
Get up to four months free with code PRESENT
OR save 60% off your first box! Just use coupon code CHEER60 when you sign up at KiwiCo!! Your first box will be $7.95 or $11.95 for Eureka Crate.
Get KiwiCo for 60% off – Just $7.95!
Send a gift card by email, or print to give in person (they even have printable mini-crates you can assemble!).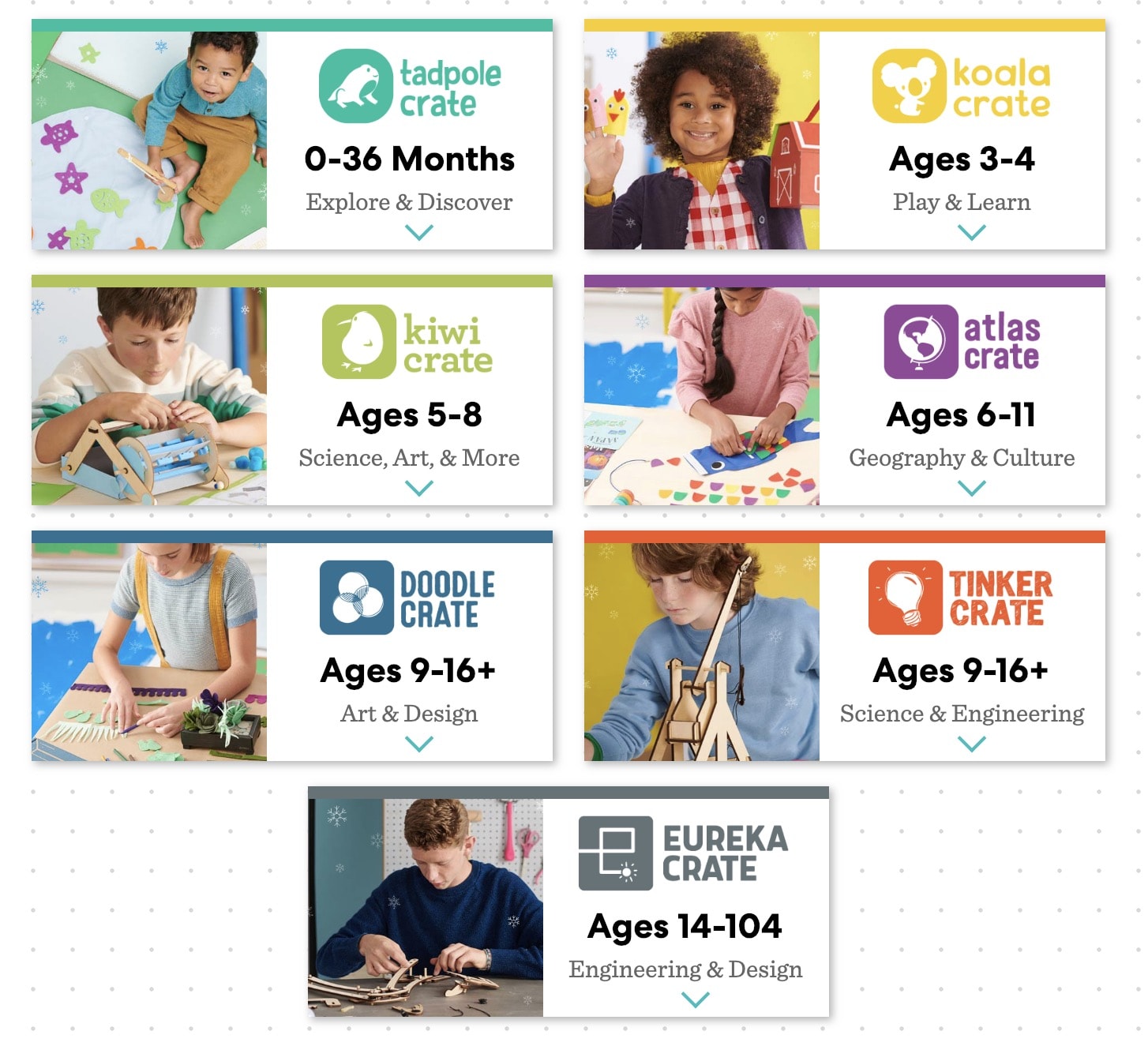 Not sure what box is right for you? This page lays out all the details on every KiwiCo box!
See past reviews to find out more about each box:  Kiwi Crate Reviews, Doodle Crate Reviews, Koala Crate Reviews, Tinker Crate Reviews, Tadpole Crate reviews, Atlas Crate reviews!