Girls Can Crate is a monthly subscription for children between 5 and 10 years of age that promotes the idea that girls can do whatever they set their minds to. Each month features a different female pioneer whose story inspires girls to achieve. Each box includes a 20-page activity book that includes the heroine's story, 2-3 STEAM activities, and creative play props. Boxes cost $29.95 each month with themes that celebrate female pioneers from diverse backgrounds, but the activities themselves are usually gender neutral.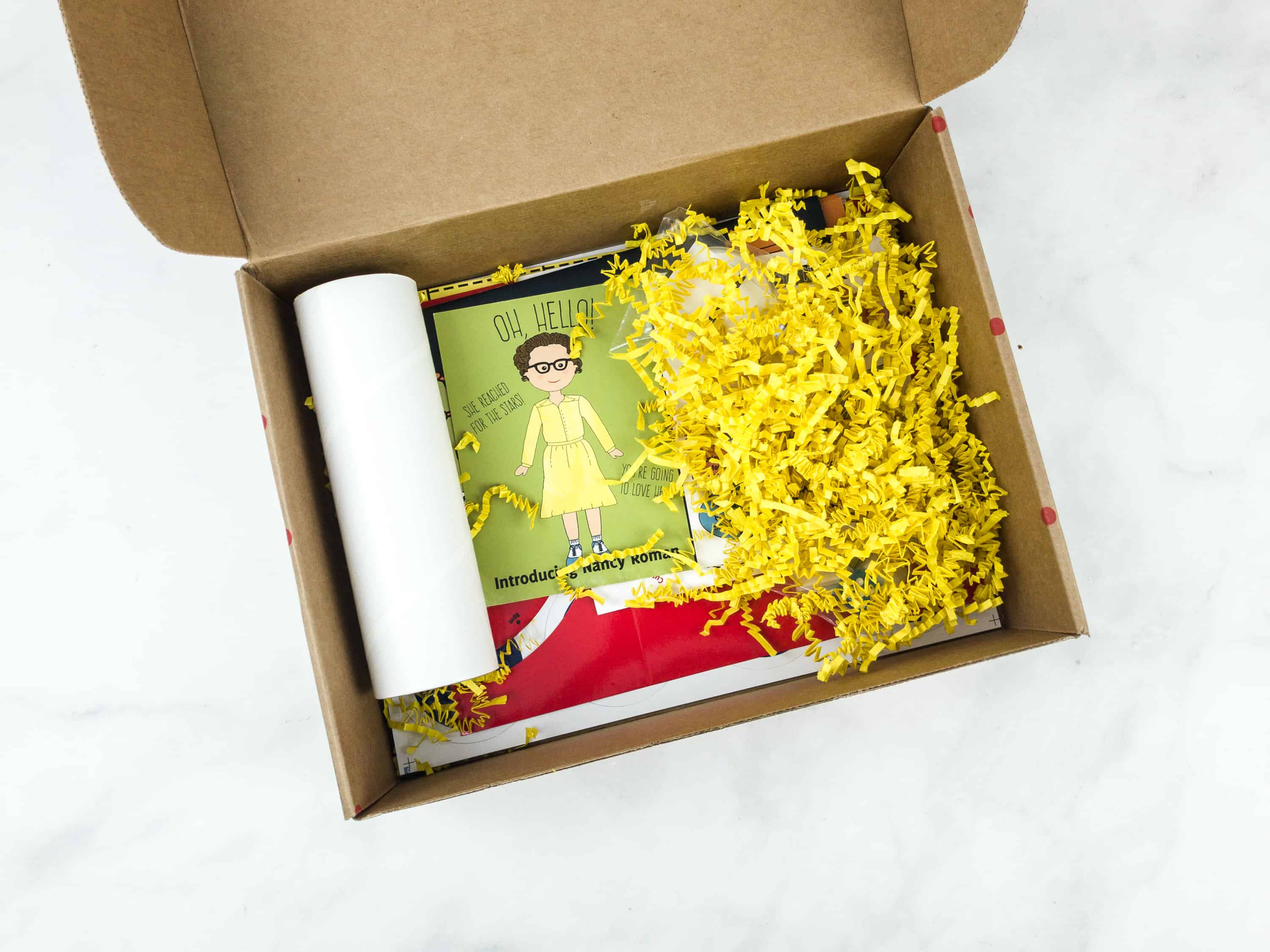 This month celebrated the life of Nancy Roman.
DEAL: Save 15% on your first box! Use coupon code HELLO15.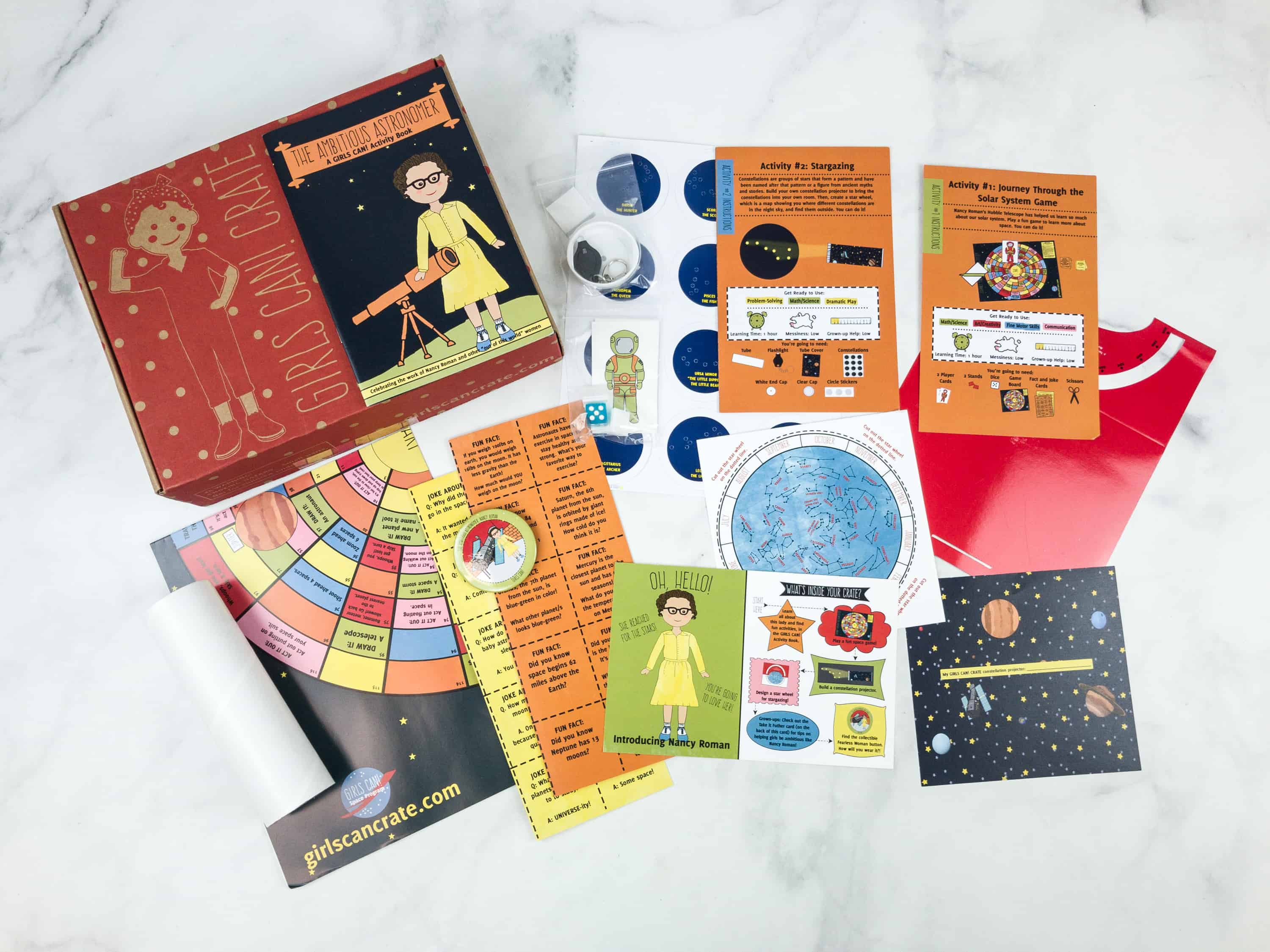 Everything in the box!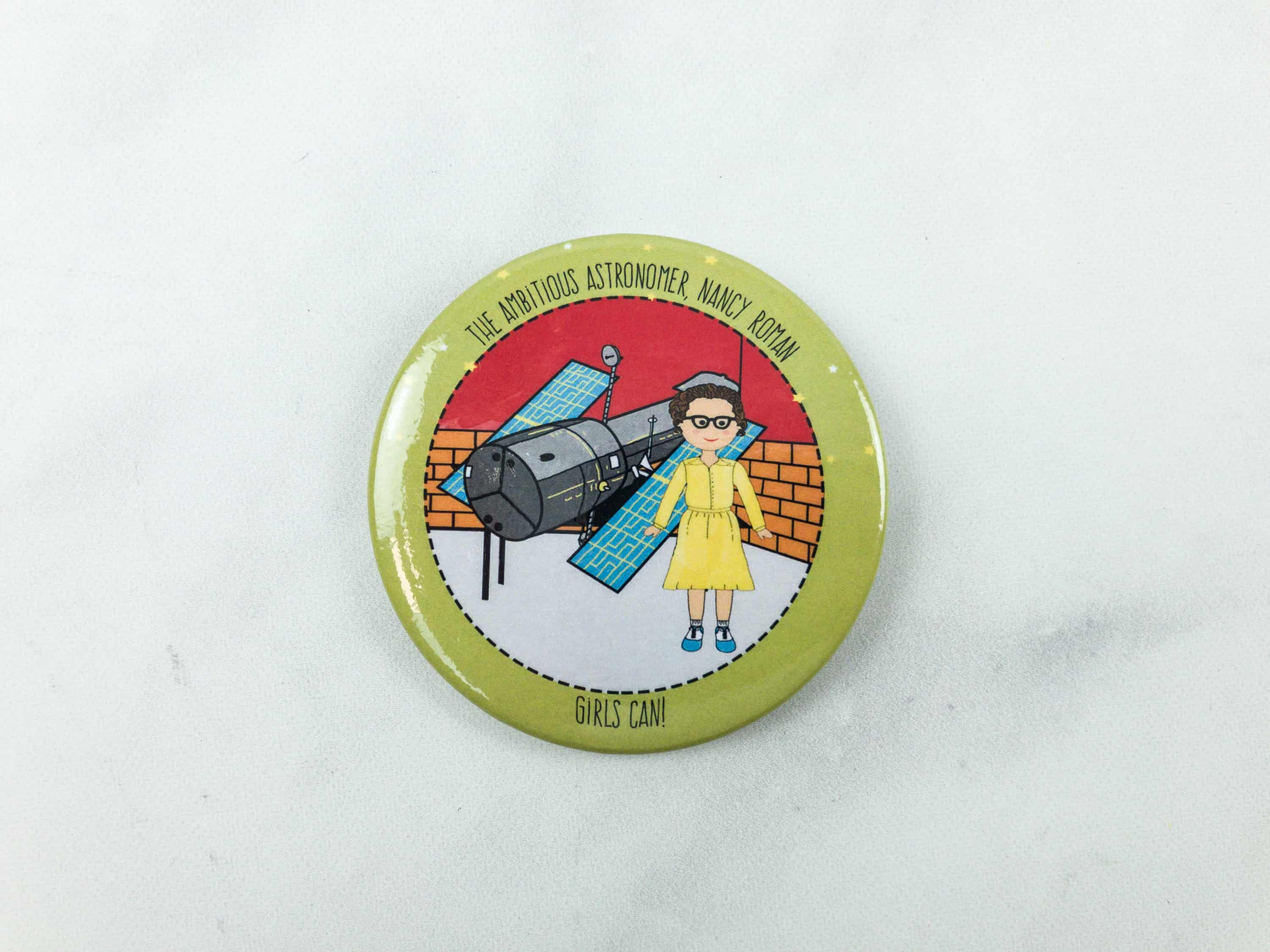 The pin has an elaborate and detailed design.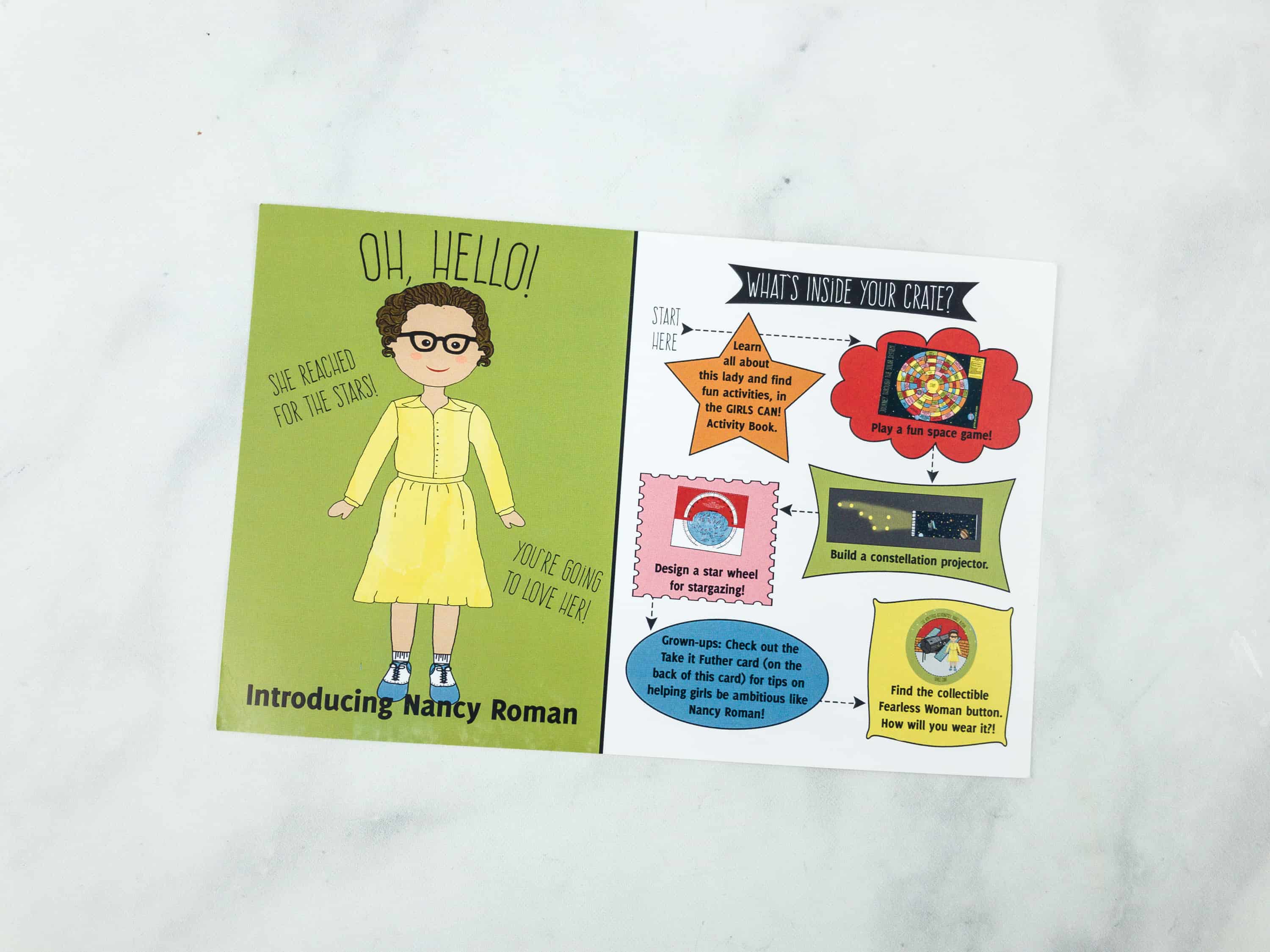 There's also a pamphlet that lists what's inside the crate.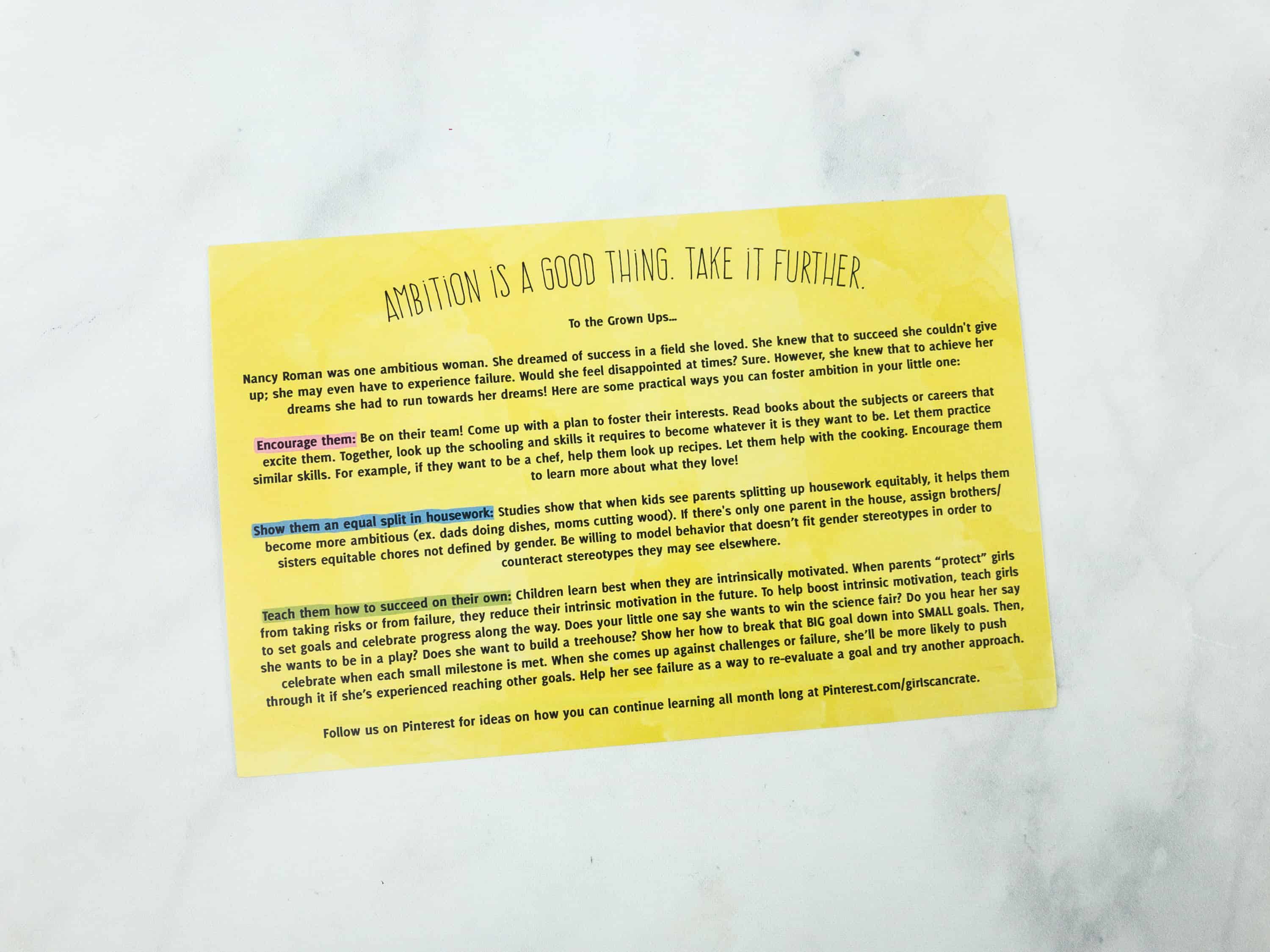 Meanwhile, these are pointers for parents on how to help kids grow as champions for equality!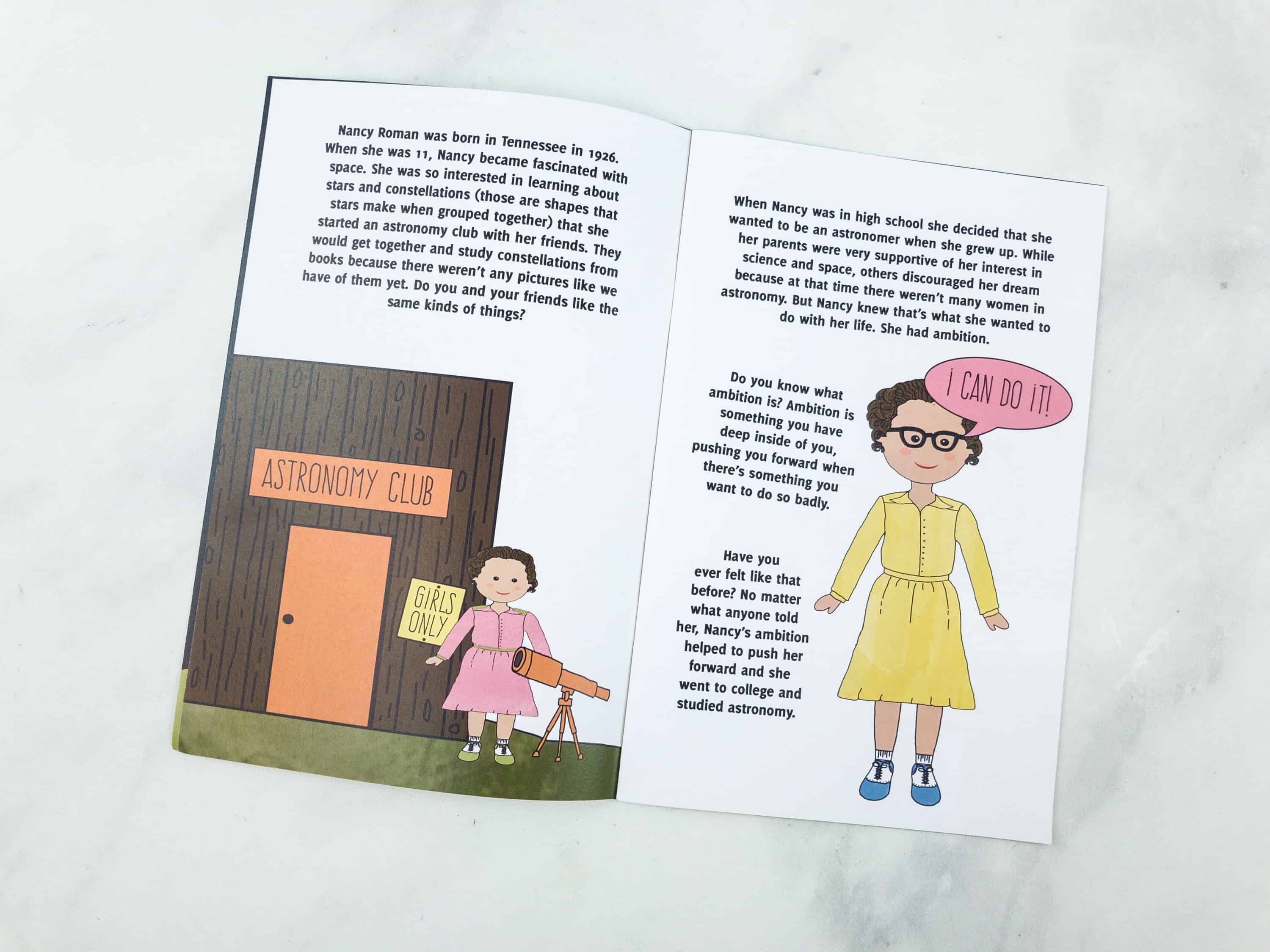 It's all about her ambition. Everybody got to start somewhere and ambition is always a good motivator.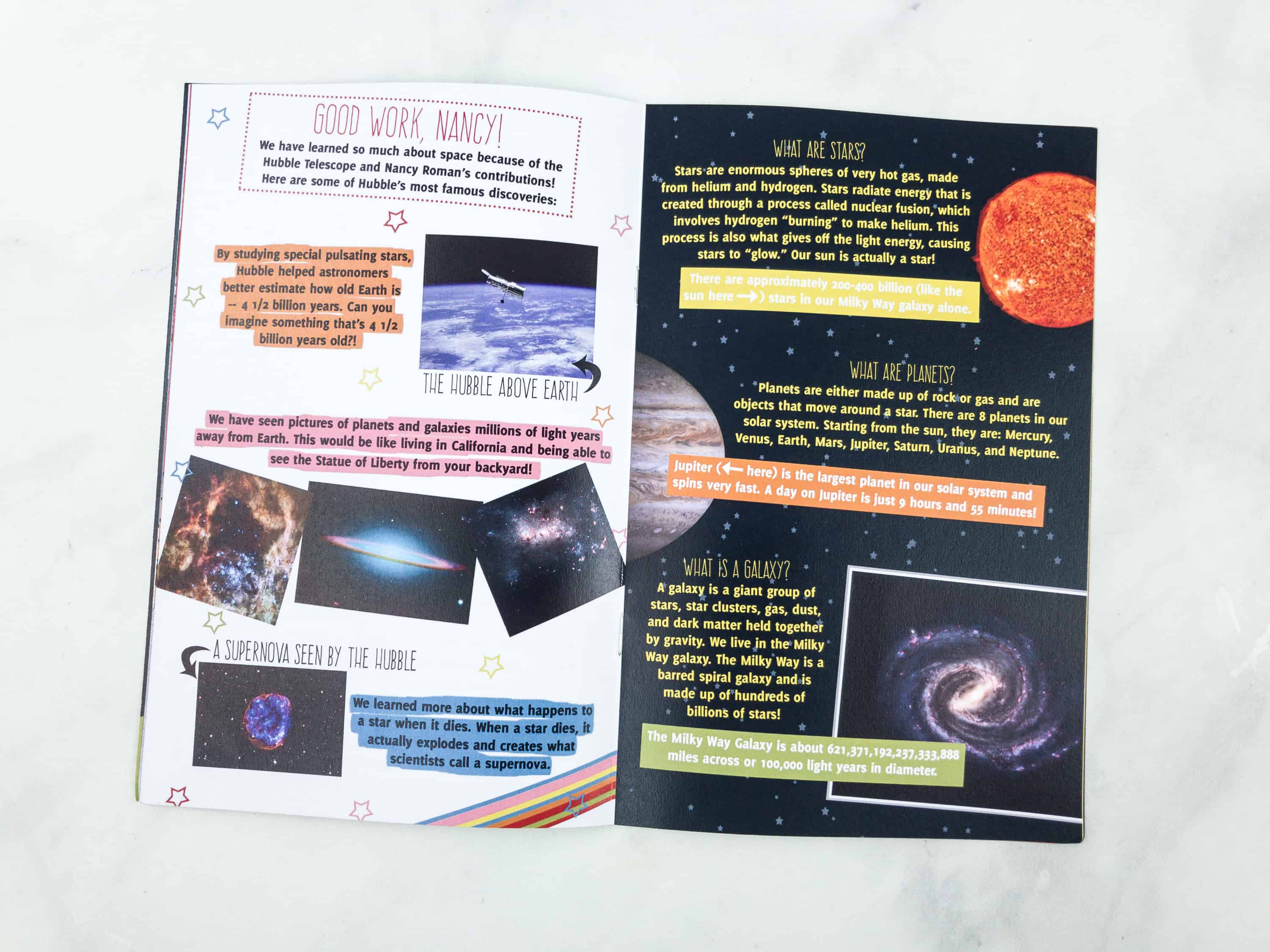 The magazine shared her contributions and how it helped us!
They also featured our young hero Christy. She now works at NASA, and her story is inspiring because she always does her best.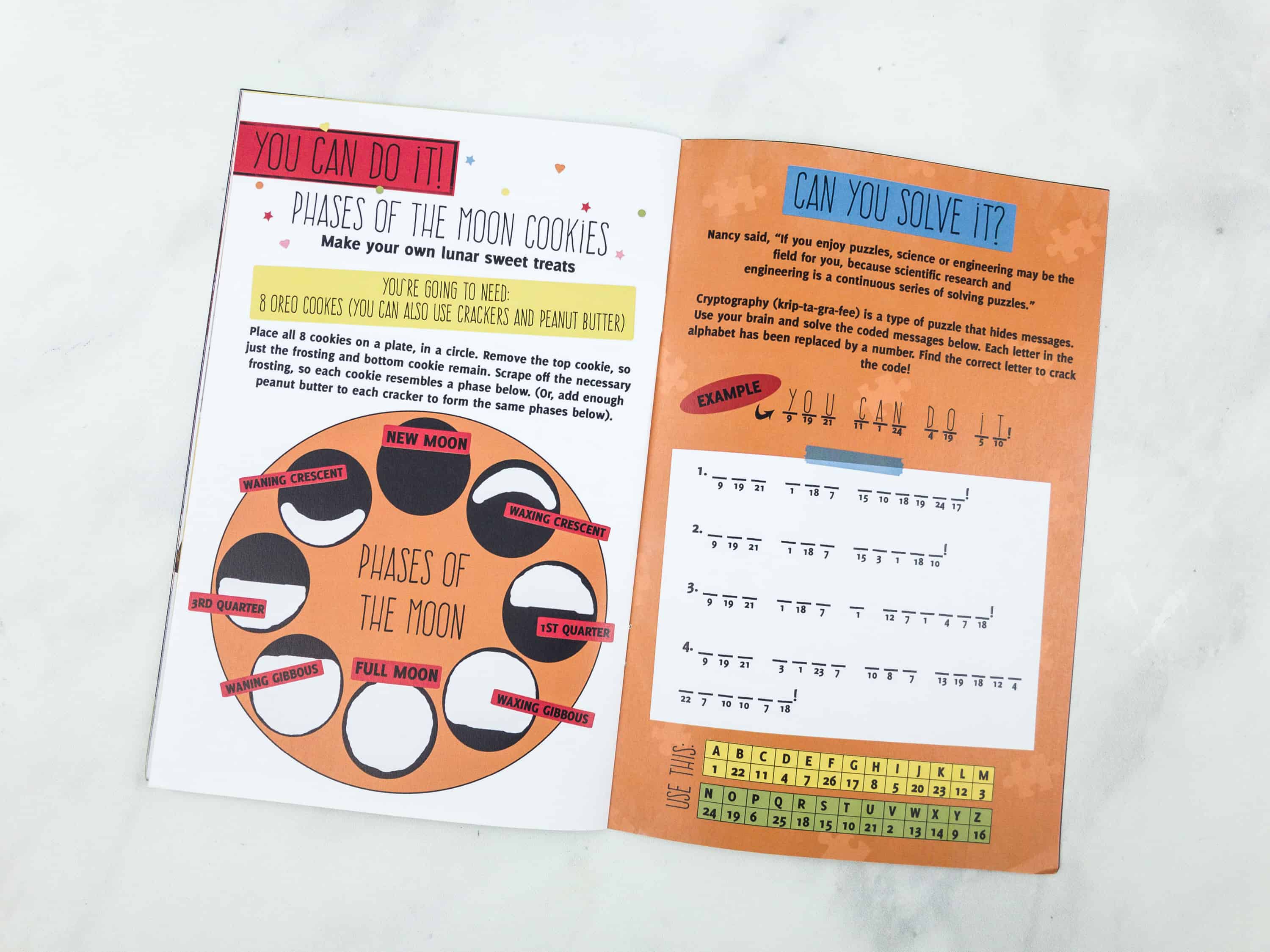 Well, I know it's wrong to play with food, but who can resist this tasty activity?
Kalpana Chawla, Katherine Johnson, and Margaret Hamilton are also featured for their expertise in astronomy.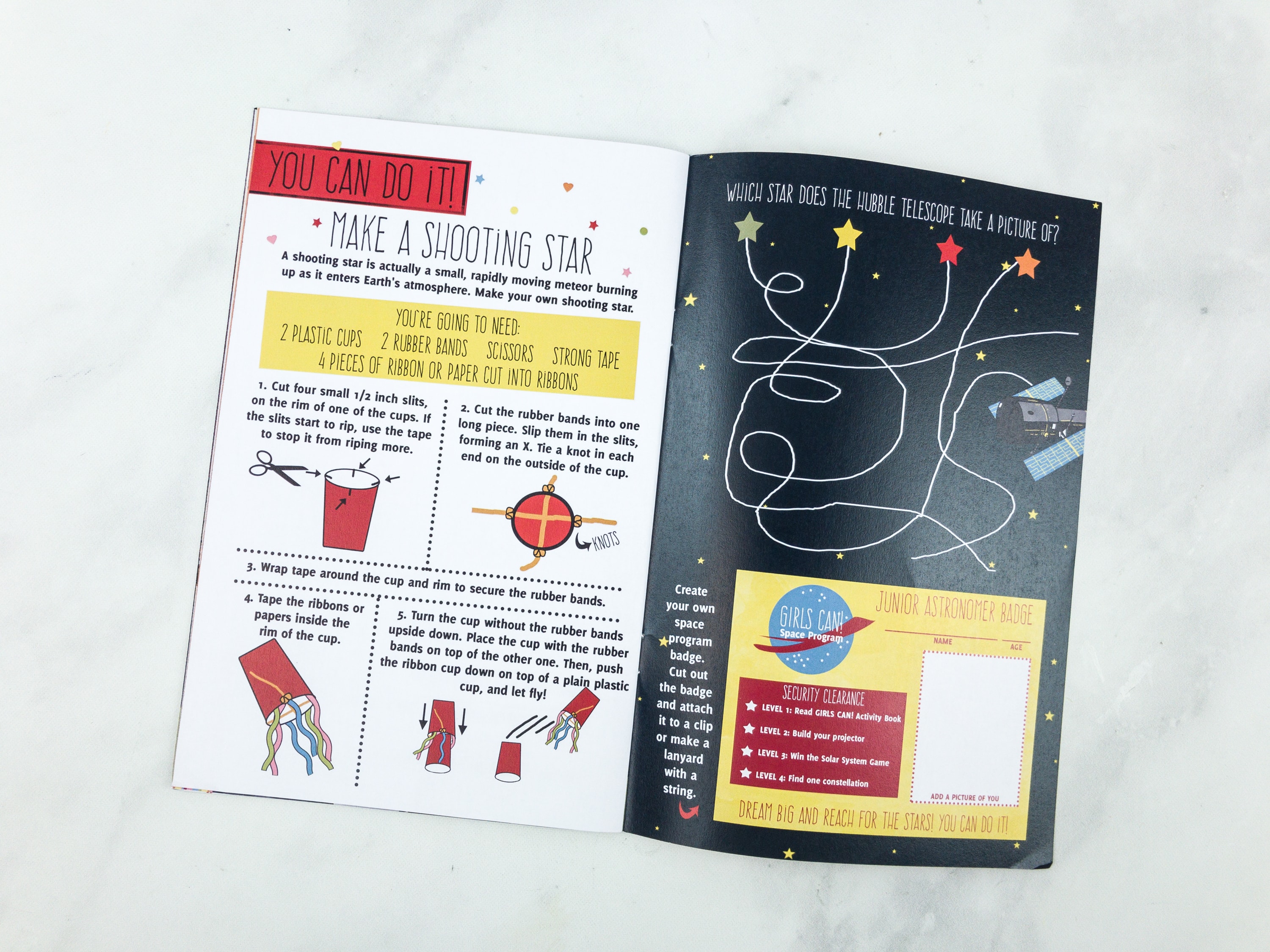 Making a home-made shooting star is a first for us! There are also little puzzle games in the book you can enjoy!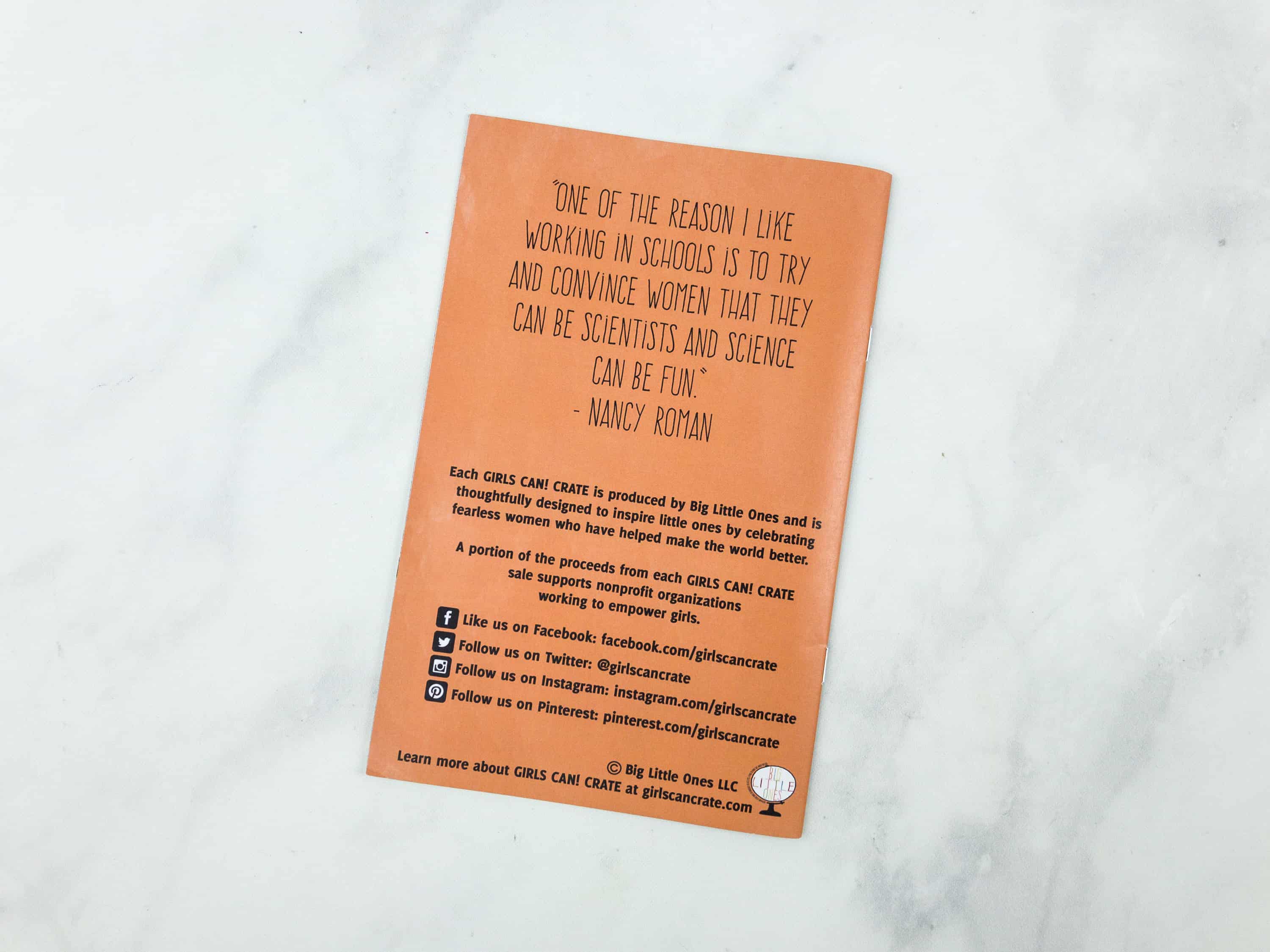 At the back of the book, there is a quote from Nancy Roman.
One of the reasons I like working in schools is to try and convince women that they can be scientists and science can be fun.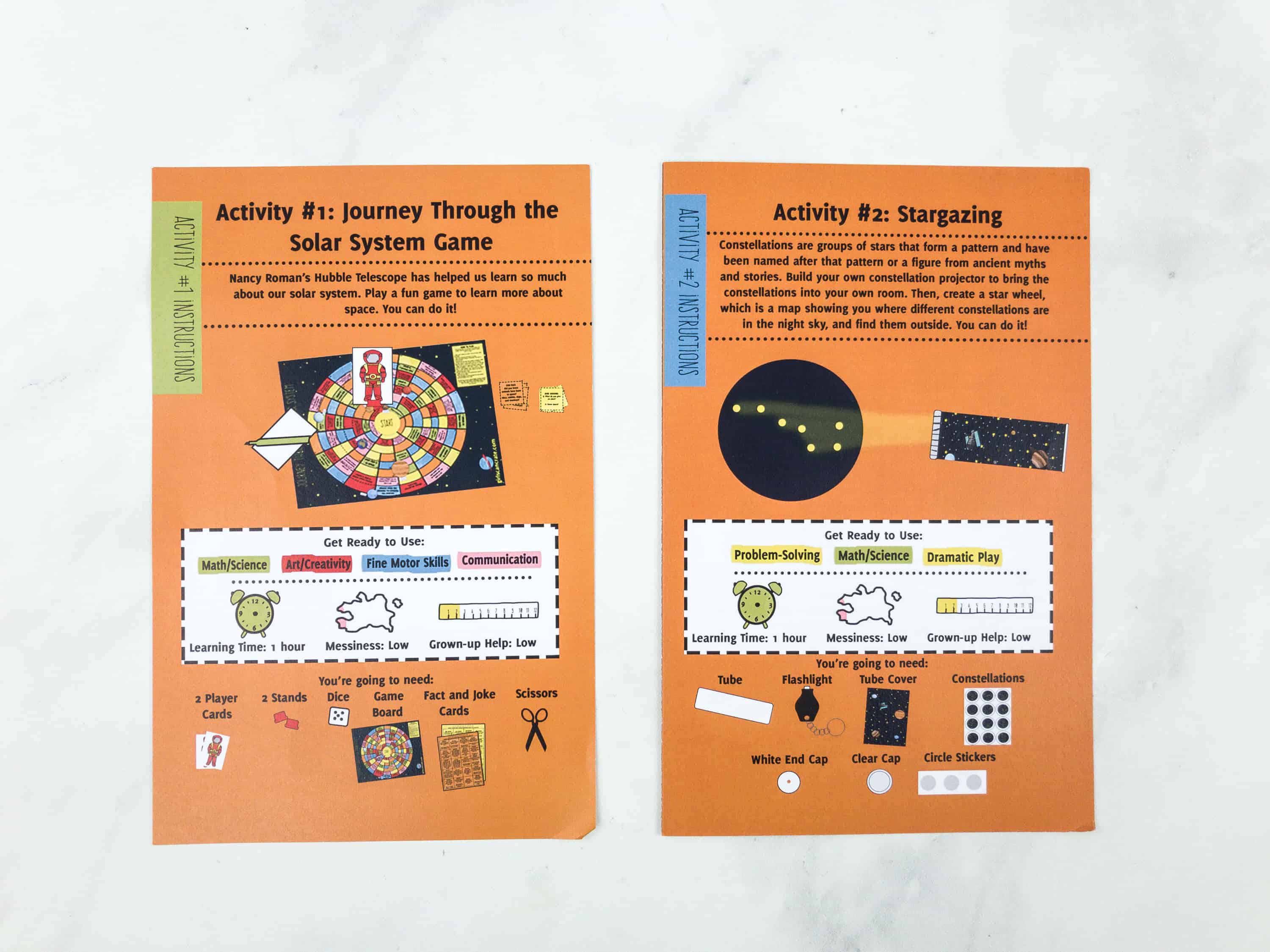 These are the main activities we will do to experience the joy of science, the Nancy Roman way.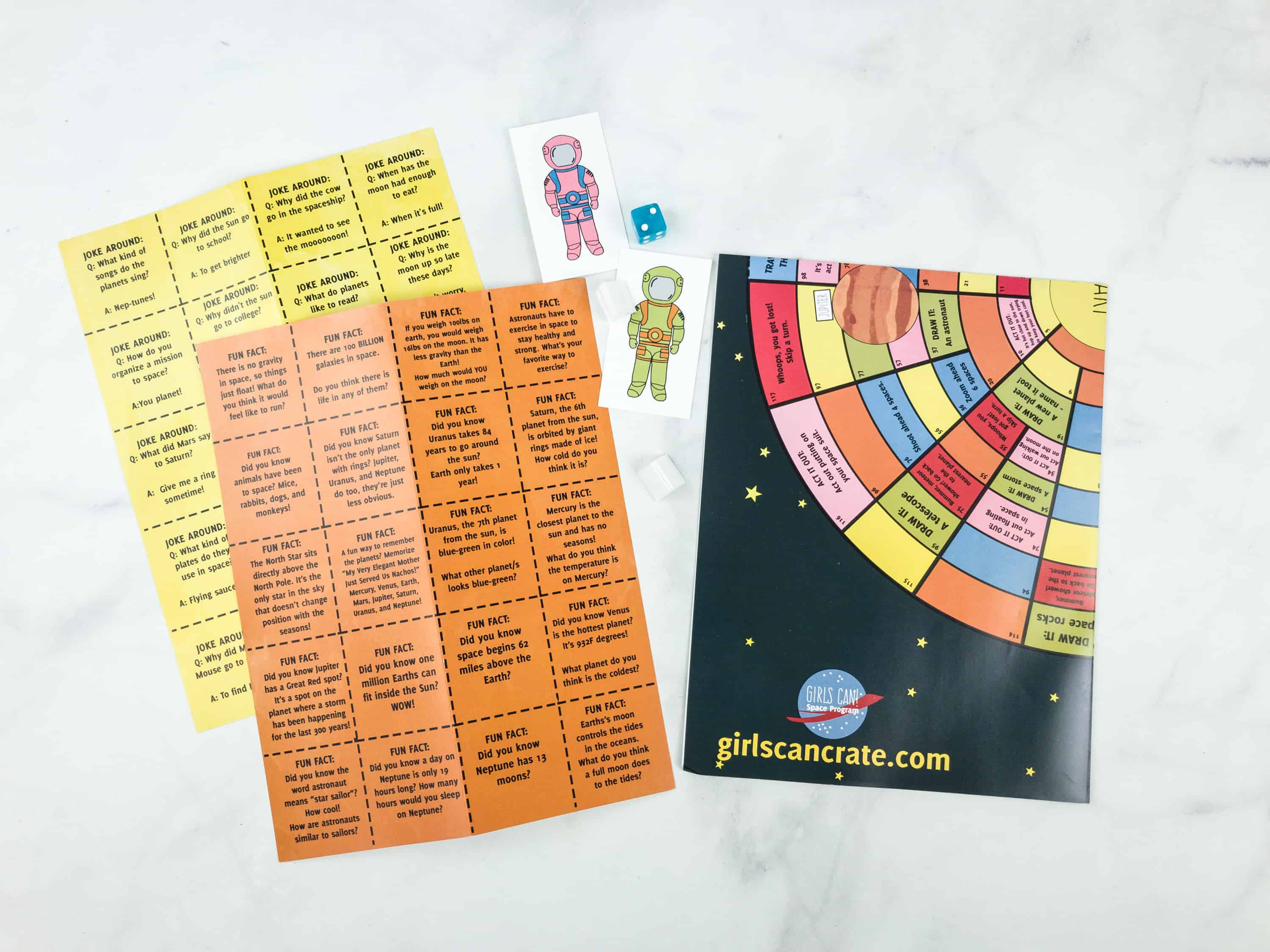 It's a board game with fun facts, dice, and little astronaut cardboards to represent each player.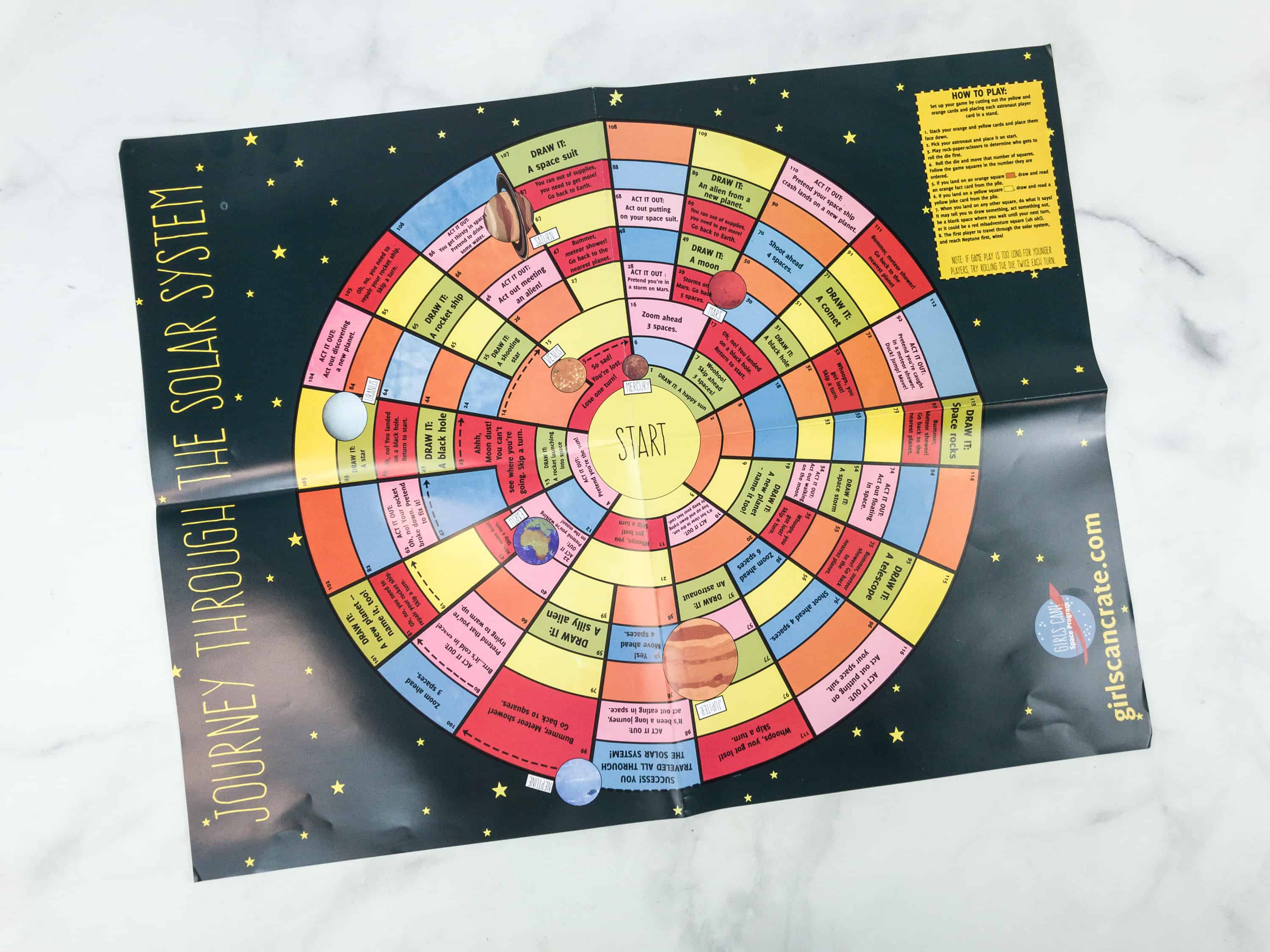 The game board is large enough, colorful, and full of stars.
There are specific instructions indicated at the top right corner of the game board. You have to cut out the fun facts sheet to play.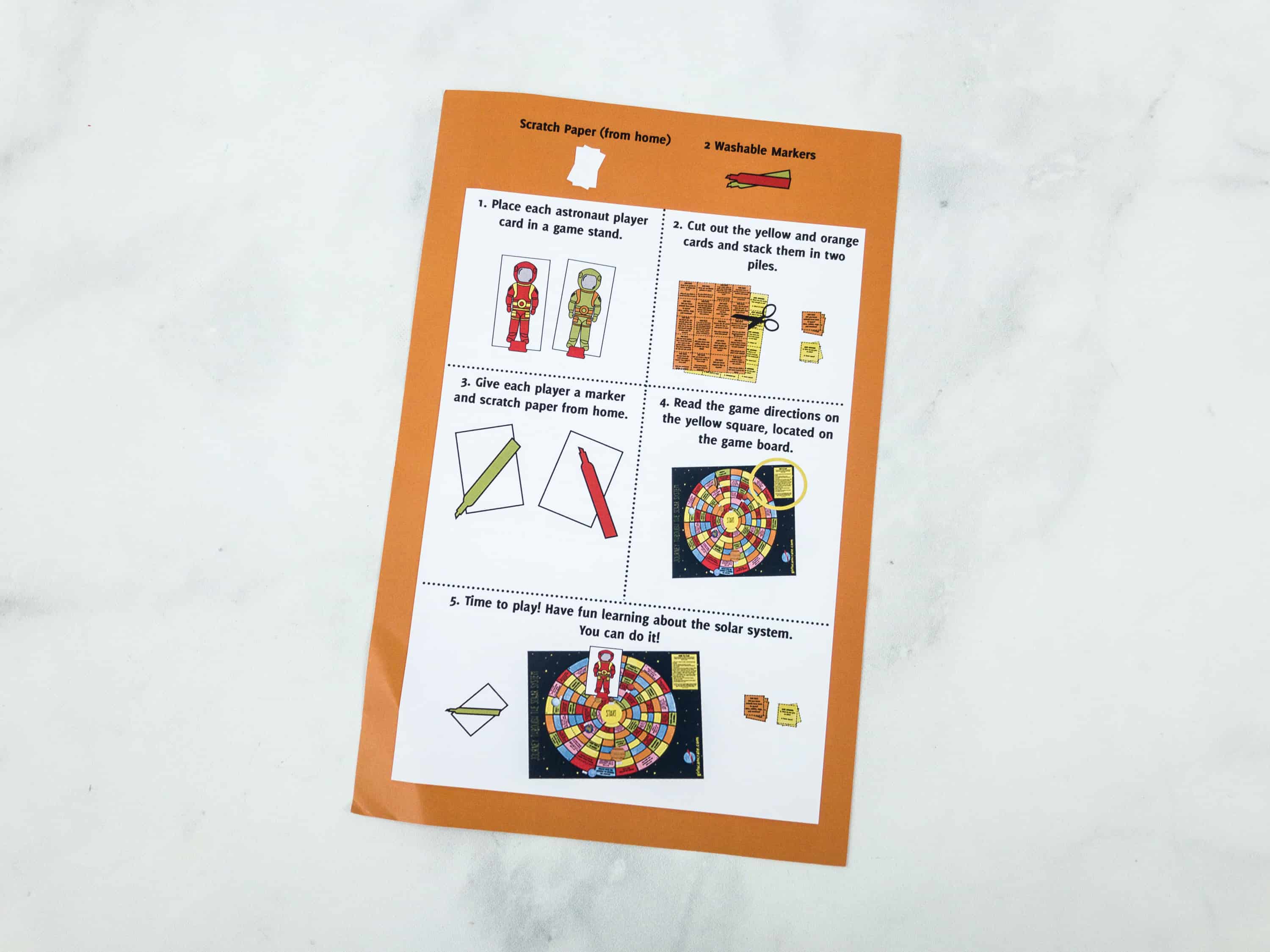 There is also an overview of instructions in the booklet.
Moving on to the second activity: Stargazing!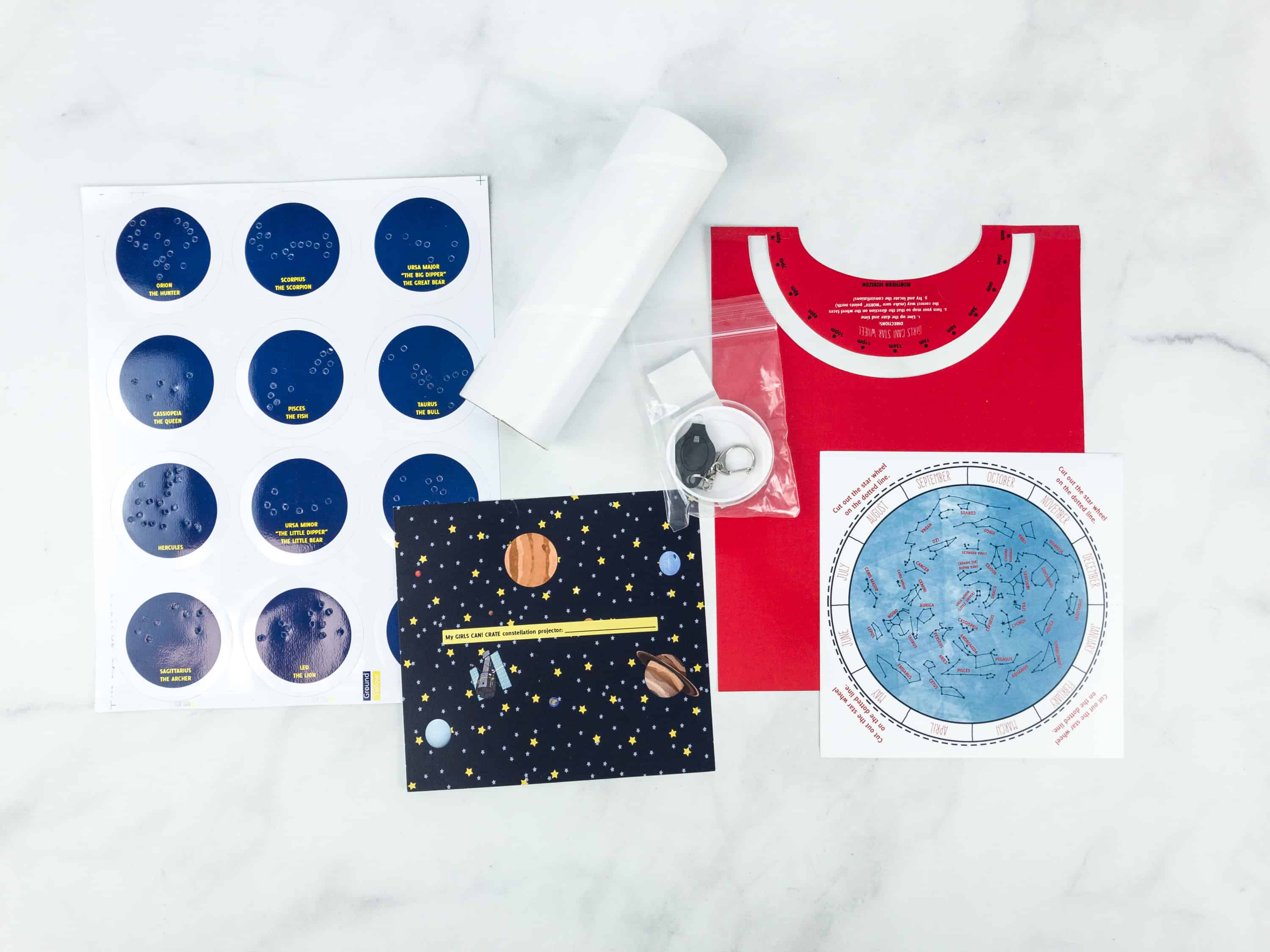 These are the materials needed for the Stargazing activity.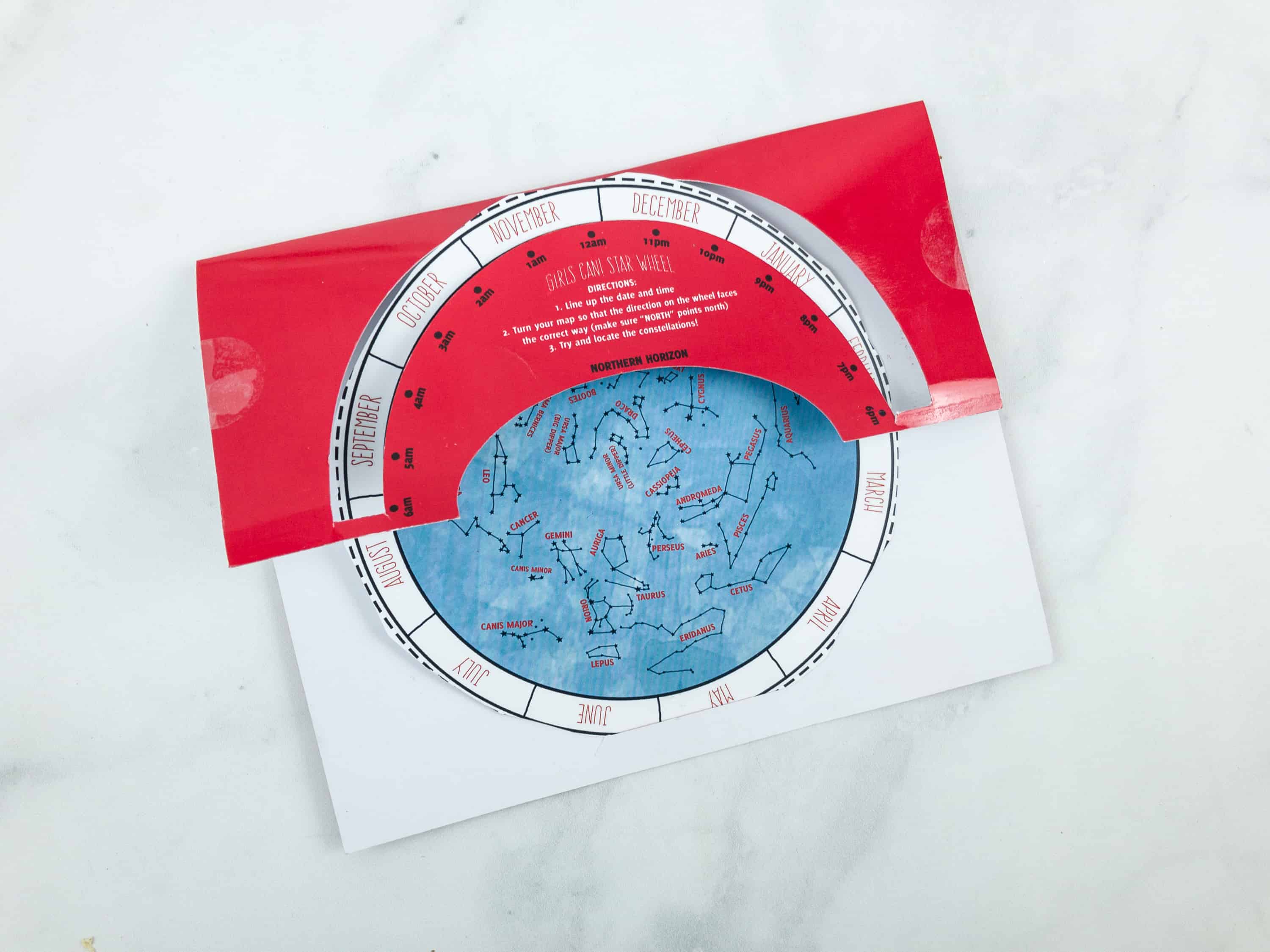 You can compare the projections to the real constellations if you like. The star wheel will serve as a guide.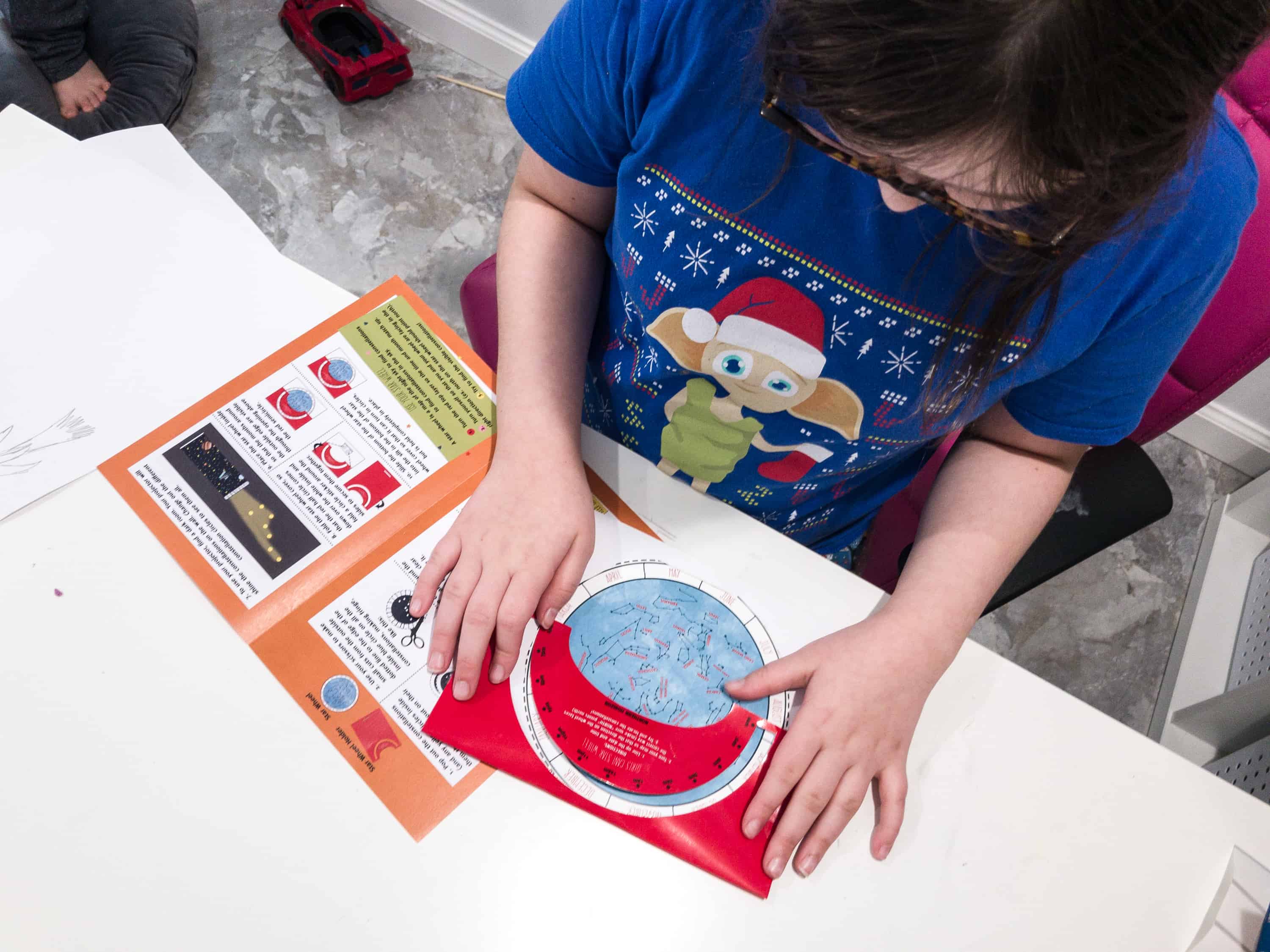 Here, my daughter is trying to arrange the star wheel in a correct place so we can rotate it and so that it will be easier to find constellations.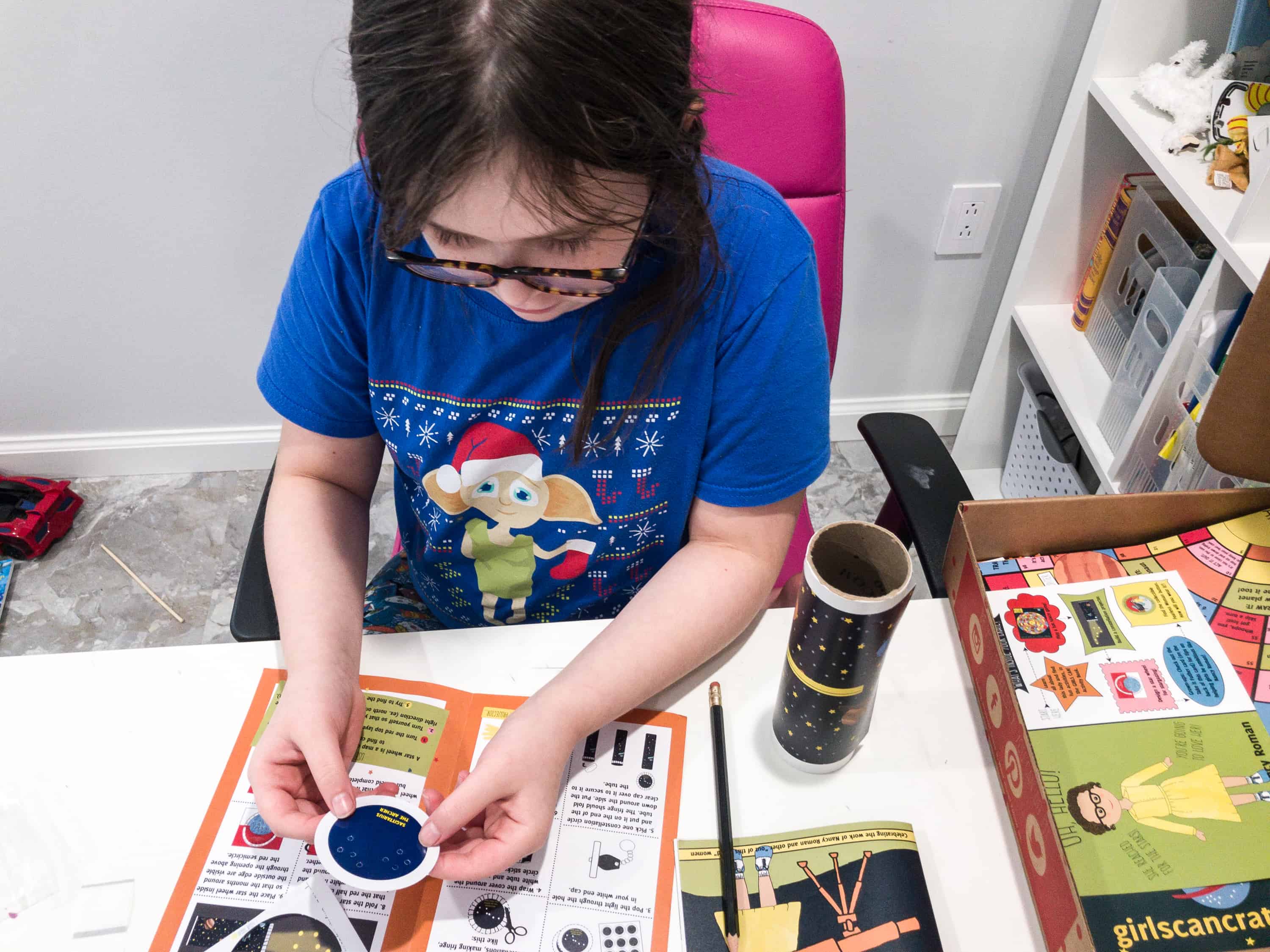 She created small cuts around the blue circle to attach it to the end of the projector.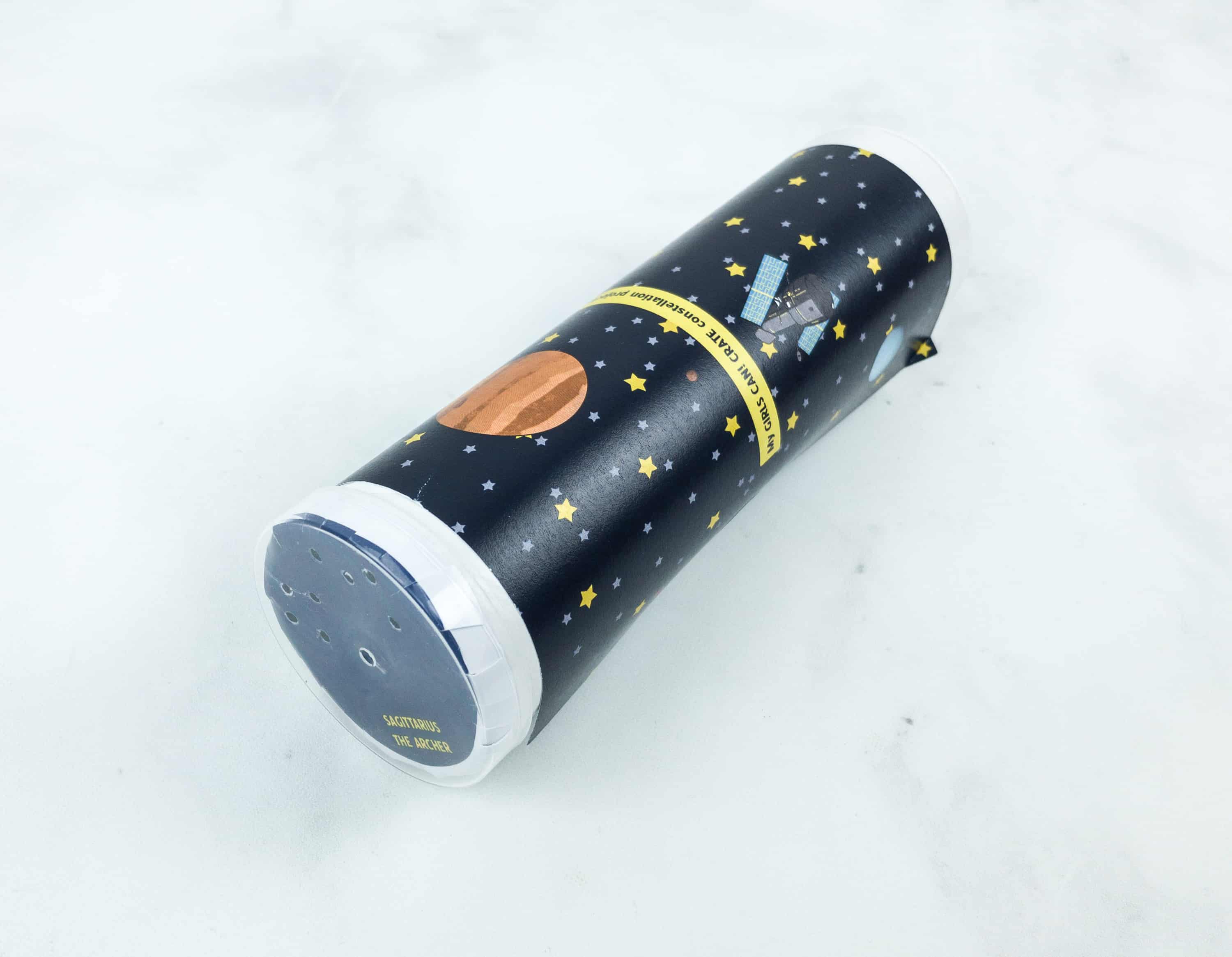 She was able to enclose the sheet of cardboard because of the small cuts.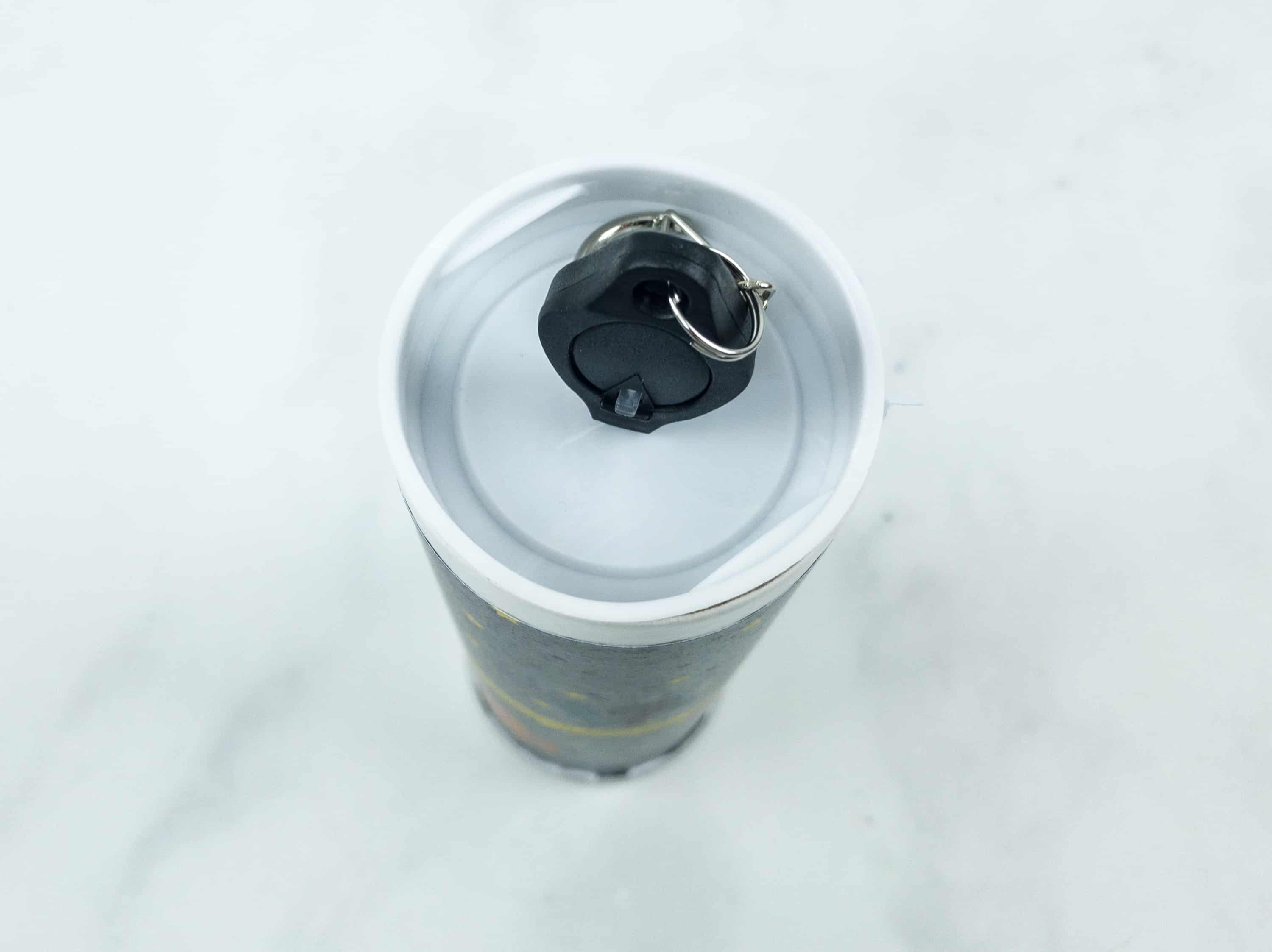 We also attached the source of light at the other end.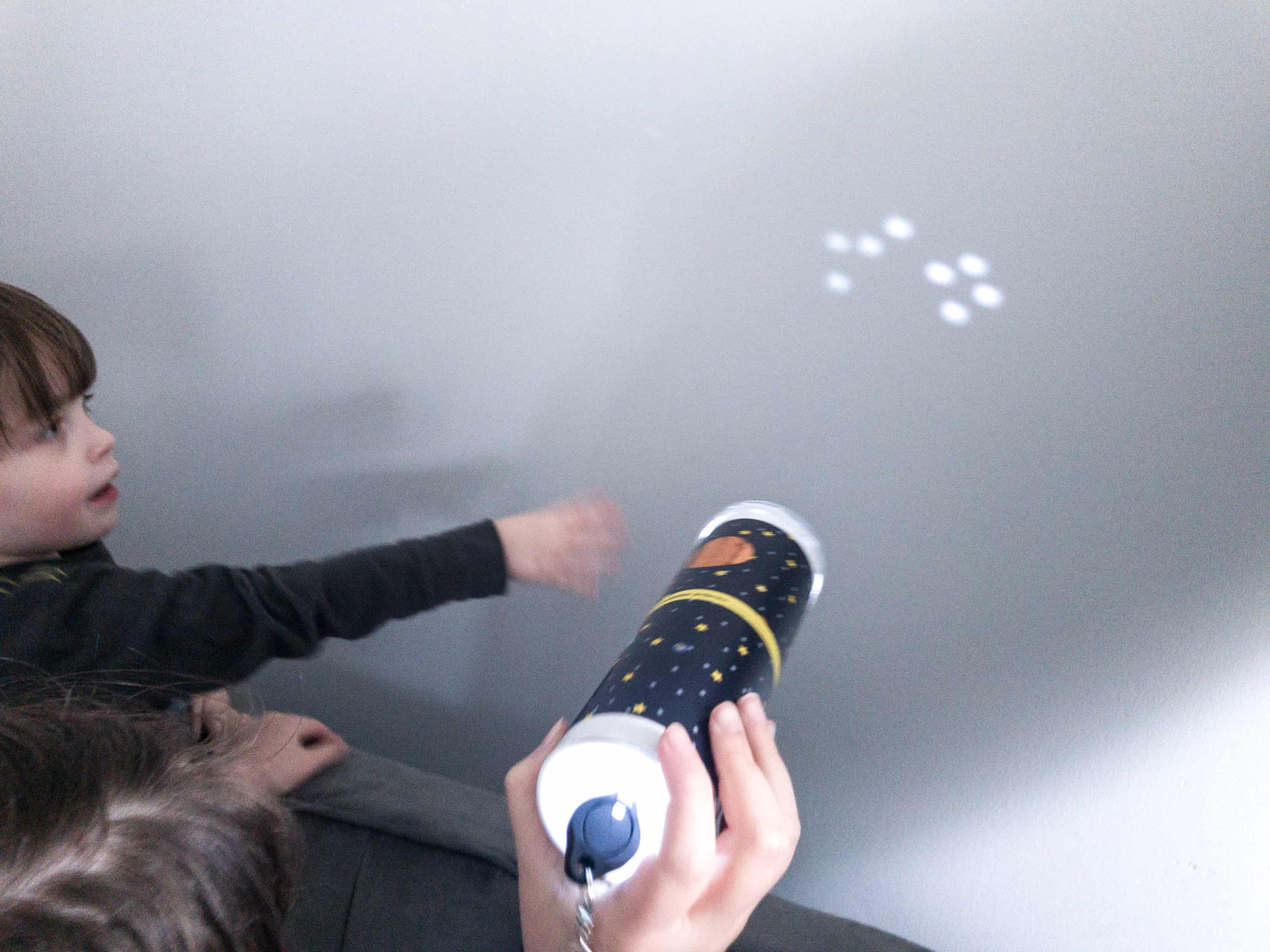 Her brother is amazed! It's a nice educational item that they can tinker with and use to learn more about the constellations and discover the stars!
Usually, children always stare at wonder and amazement at the night sky and ask a lot of questions about what's out there. Somehow after reading the booklet, they won't be afraid to have ambitions and dreams no matter how impossible it may seem at first. Nancy Roman is one inspirational woman and I'm glad we got to learn more about her. It's nice to discover that these spectacular things that we benefit from today are the fruits of the labor of women like her!
Do you enjoy Girls Can Crate as much as we do? What's your favorite thing about this subscription?