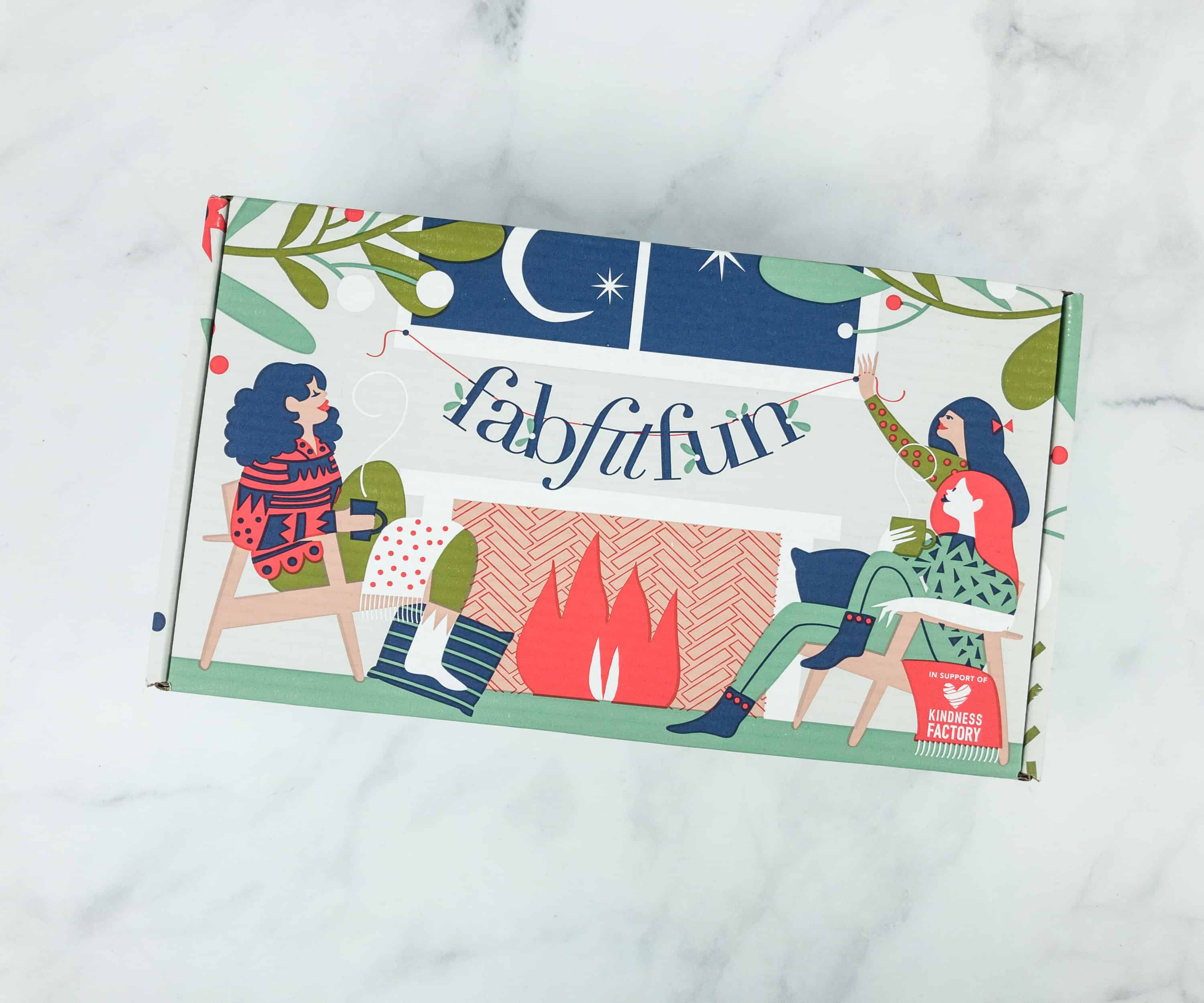 FabFitFun Box is a quarterly women's subscription box that promises over $100 in fabulous beauty, fashion, and fitness items every quarter.
This box is currently still available! Save $20 on your first box with coupon code GOGOGO and you'll get $200+ in goodies for just $29.99. Ends 12/13 or while supplies last!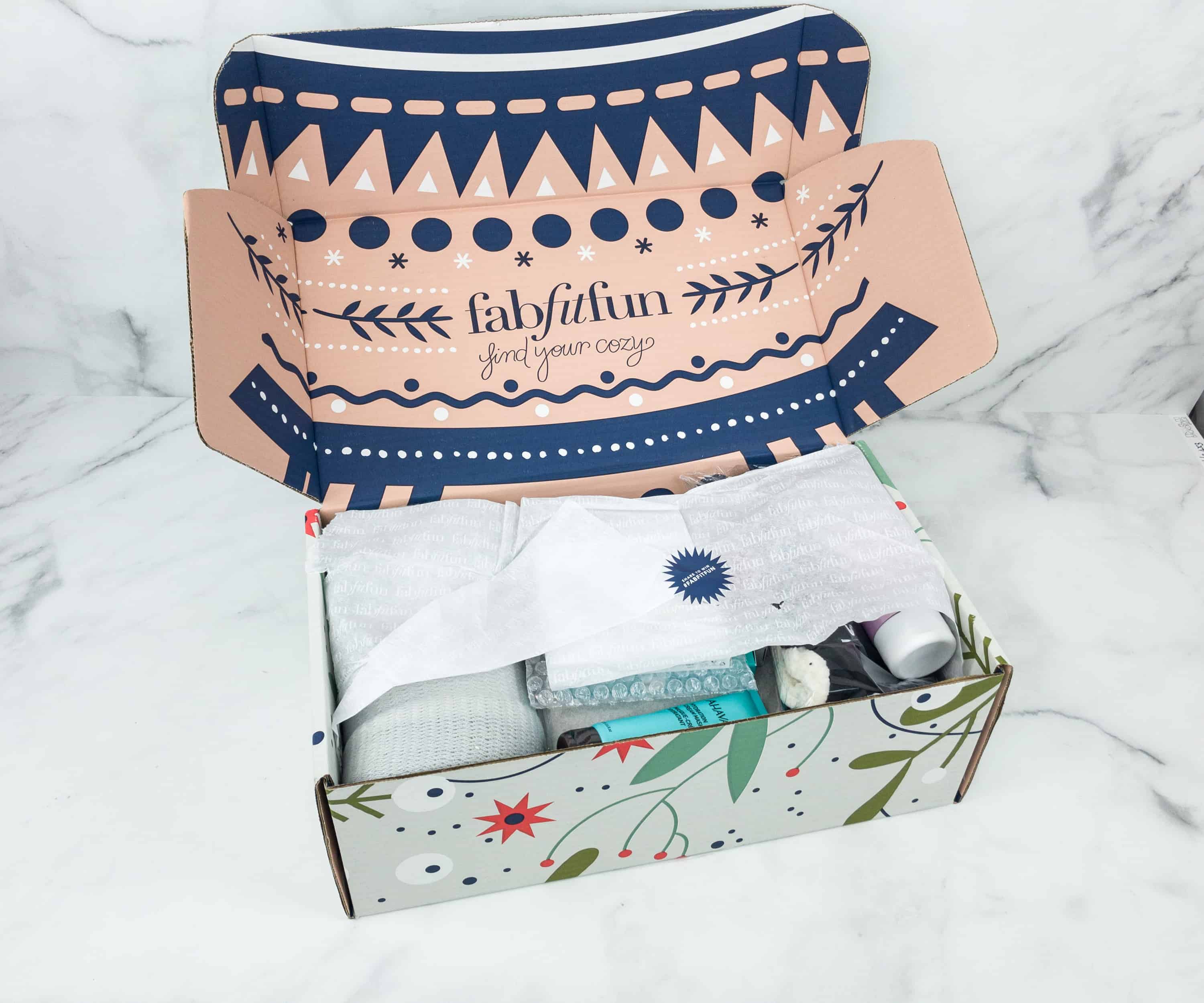 The outside box has a fun and pretty design – they're different every quarter!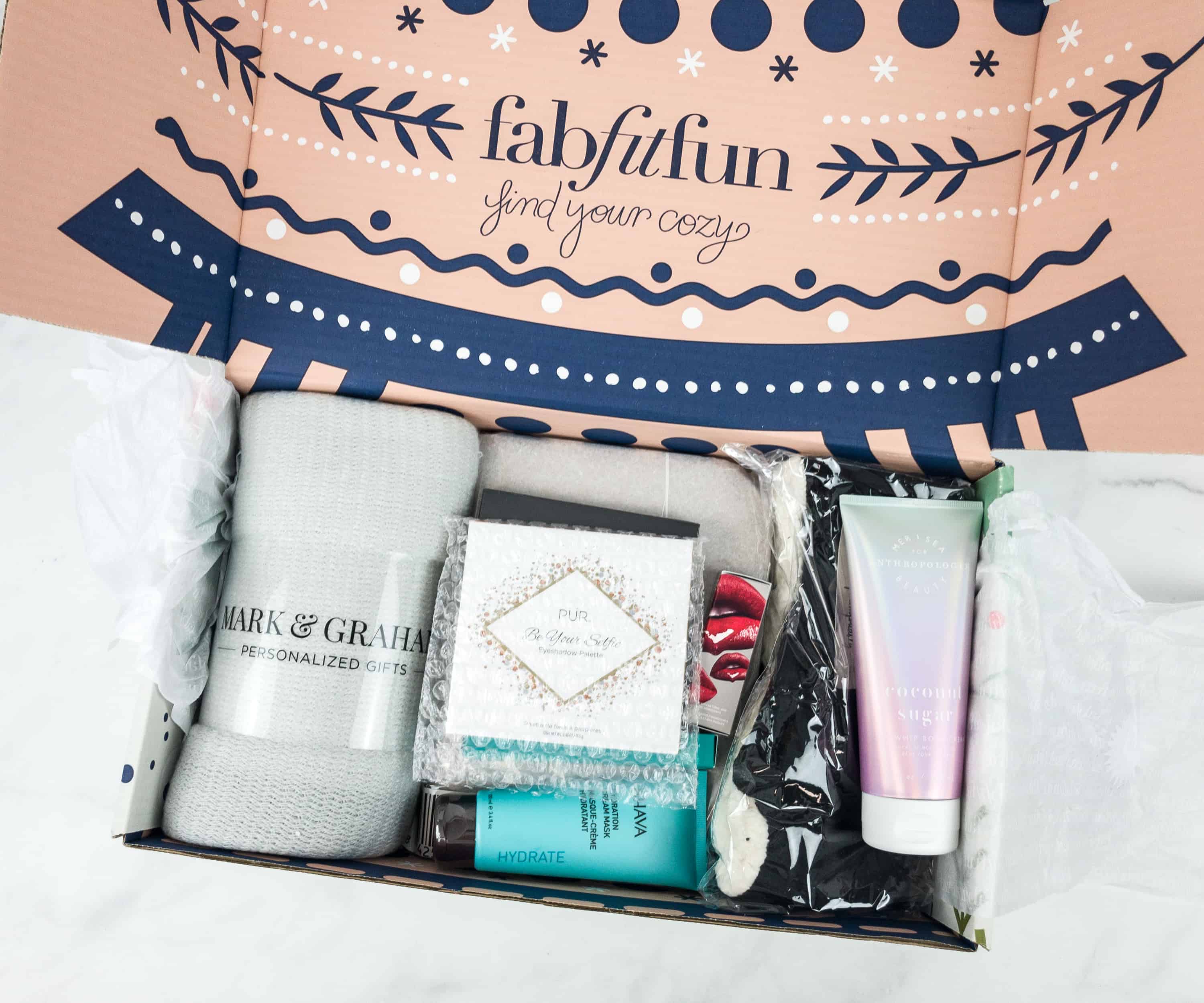 This box is packed full of goodies, as it is every season.
A large format mini-magazine comes in the box.
There's an announcement that they already have 1 million members, and a note from the editor.
The magazine provides all the details on the products, plus fun lifestyle articles too!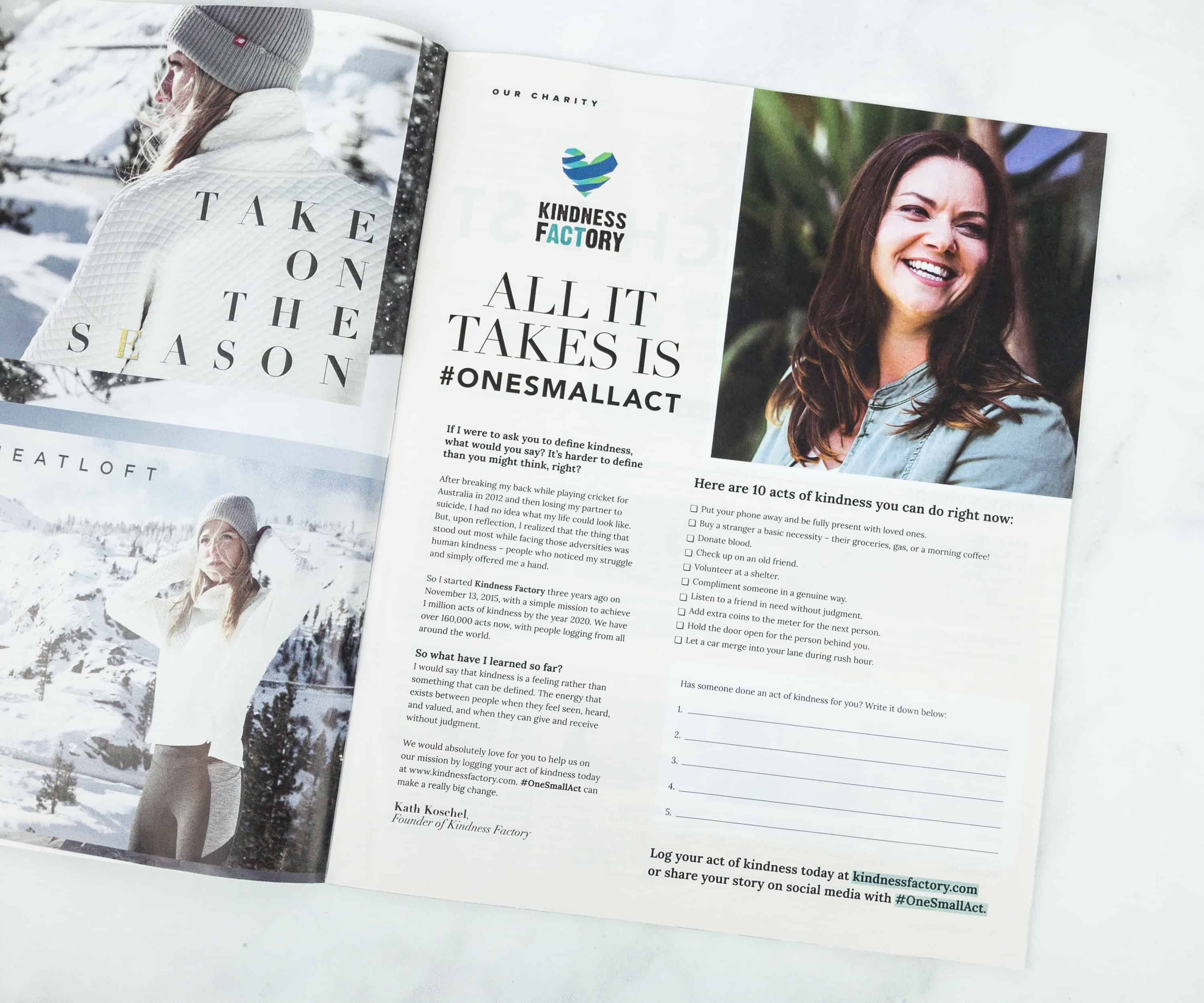 Here's an interview with Kath Koschel, the founder of Kindness Factory.
They even made a watch list, ranging from fitness videos to cooking videos!
This essential oils guide is really useful.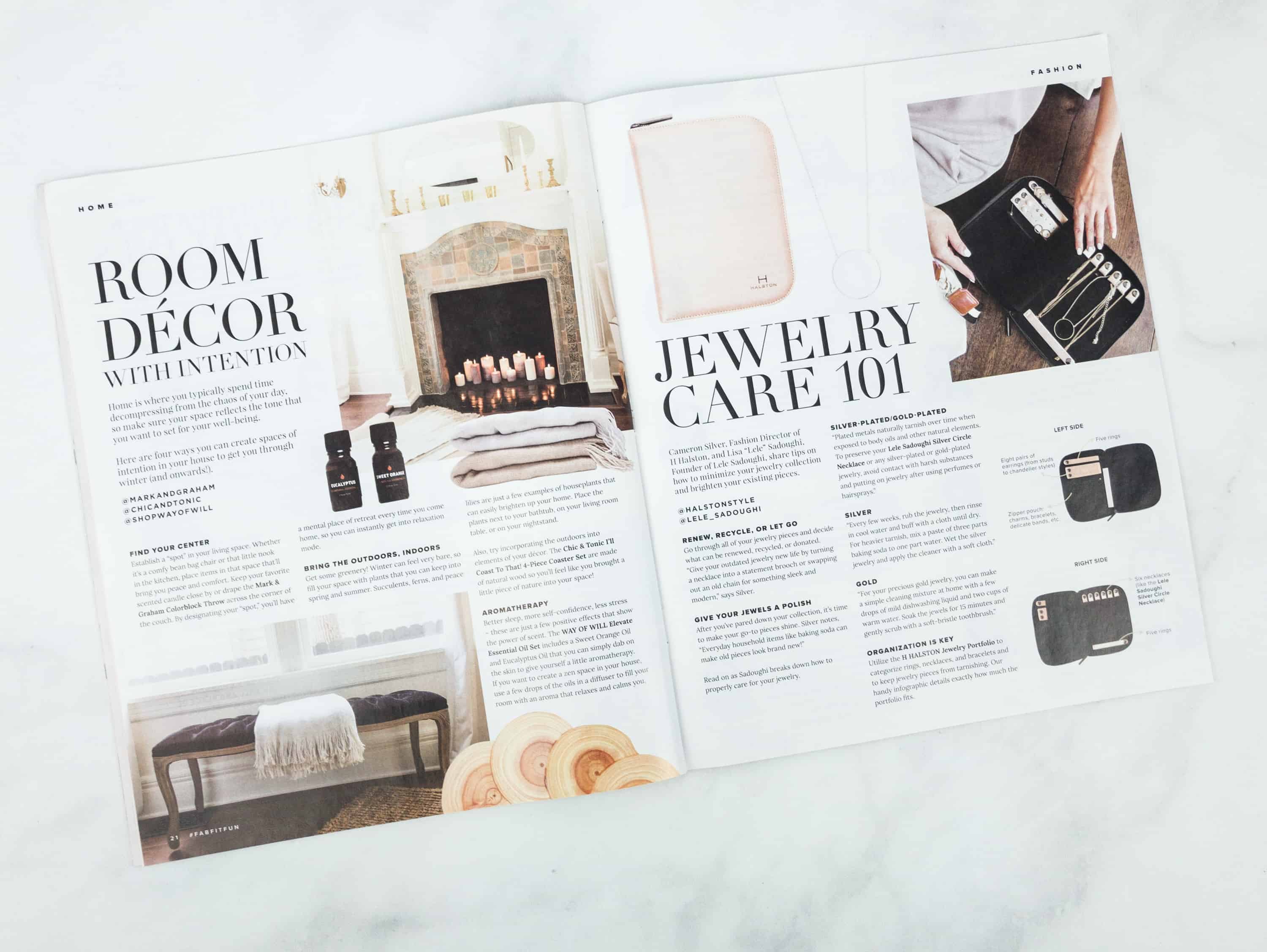 The magazine also has a feature about room decors and jewelry care.
Here are travel tips and beauty tips featuring some of the items in the box.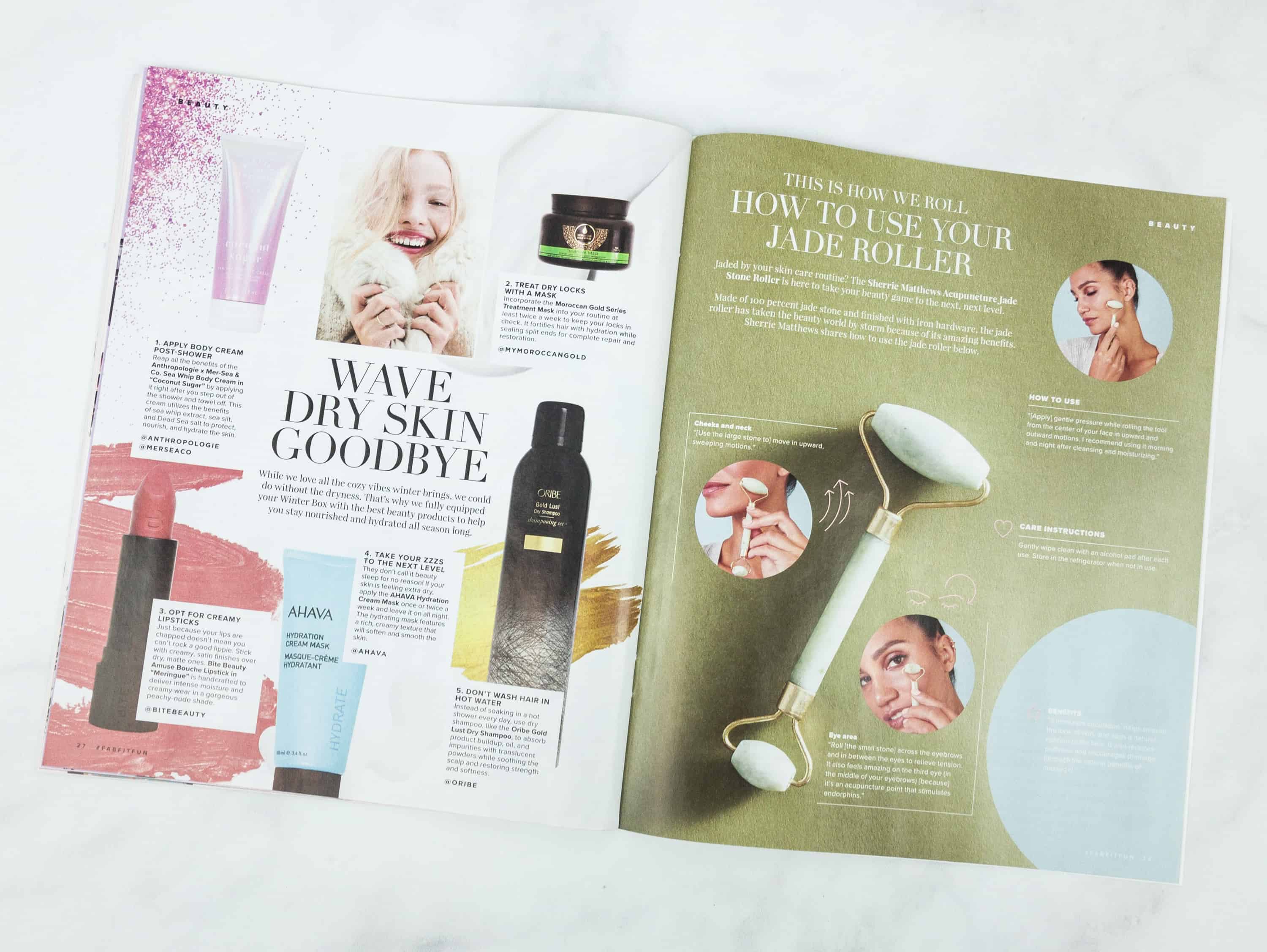 Variations of these can be in your box but not all of them. A full page gives details on every item in the box.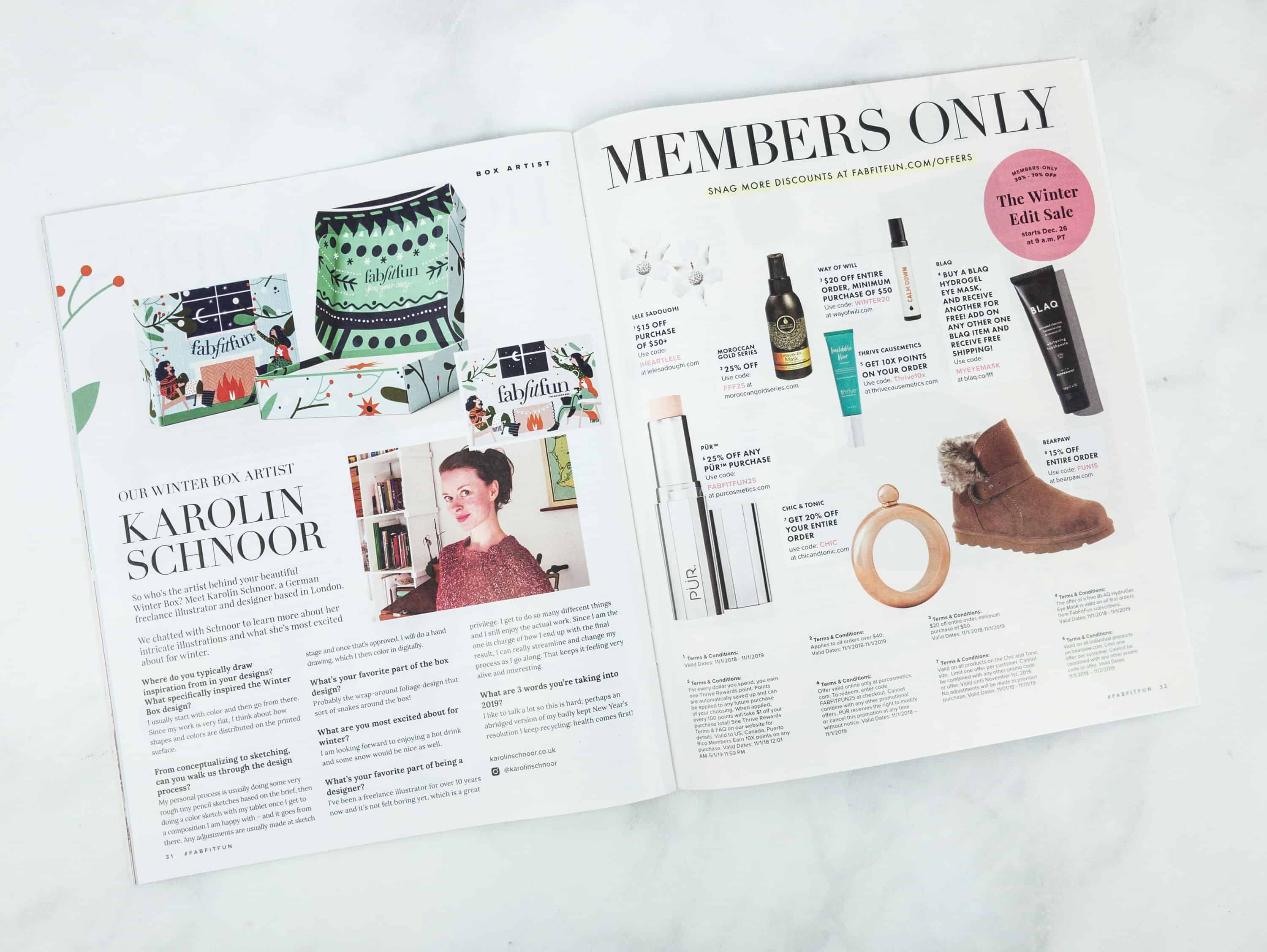 Everything in the FabFitFun VIP Box for Winter 2018! There are a few item variations that are detailed below.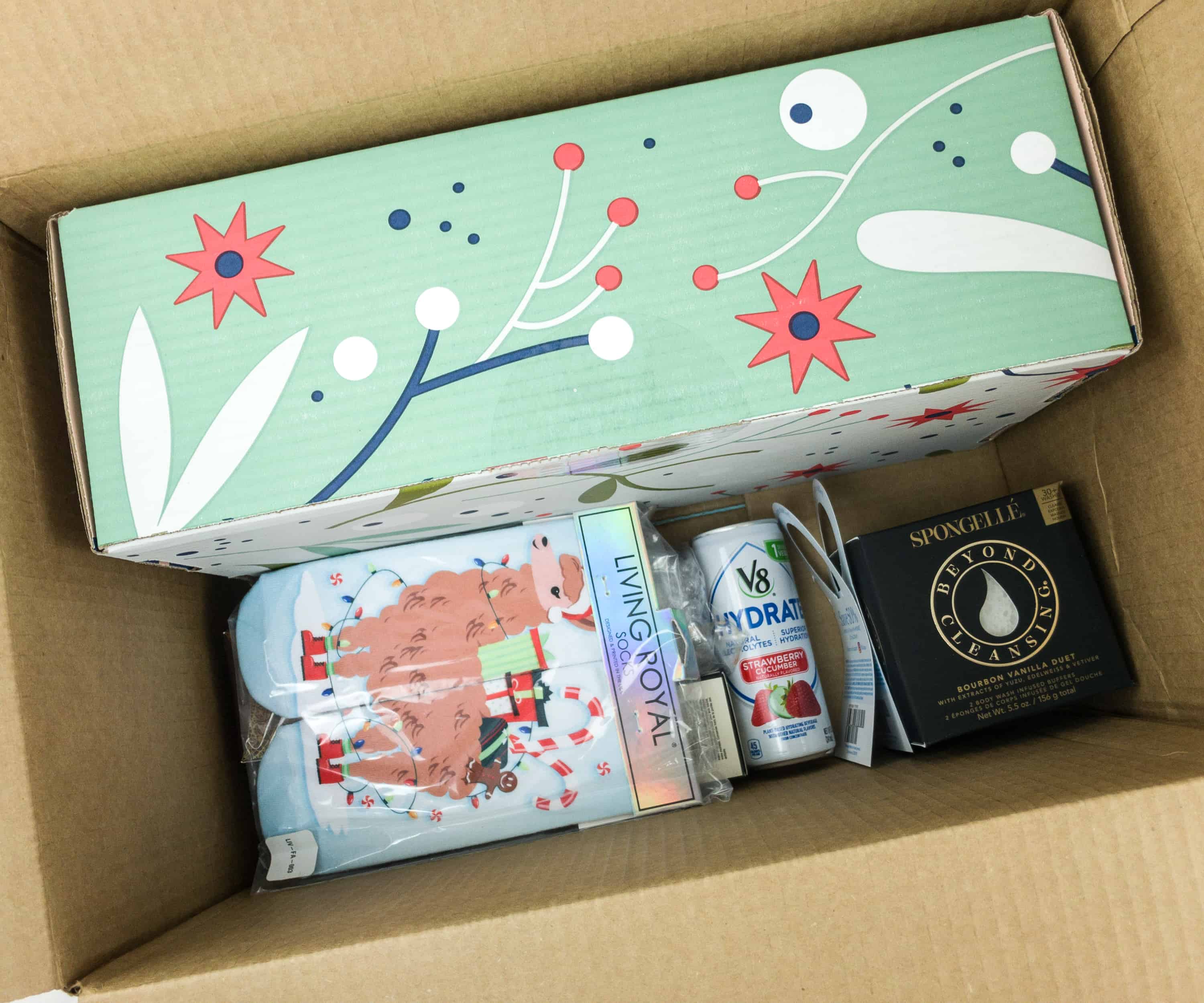 My FabFitFun box actually arrived in a bigger brown box together with the add-ons.
I picked the Oribe dry shampoo and the Moroccan Gold Series hair mask as extra choice items for $10 each. I also have add-on items such as the socks and Spongelle, plus the two free add-on items which are the pesto sauce and the hydration beverage with electrolytes.
I have an annual subscription so I was able to make a few extra choices. Do note that the selection period is now closed, so if you sign up now with an annual subscription, you won't get to make selections – your first choice period will be for the next box.
Everyone Gets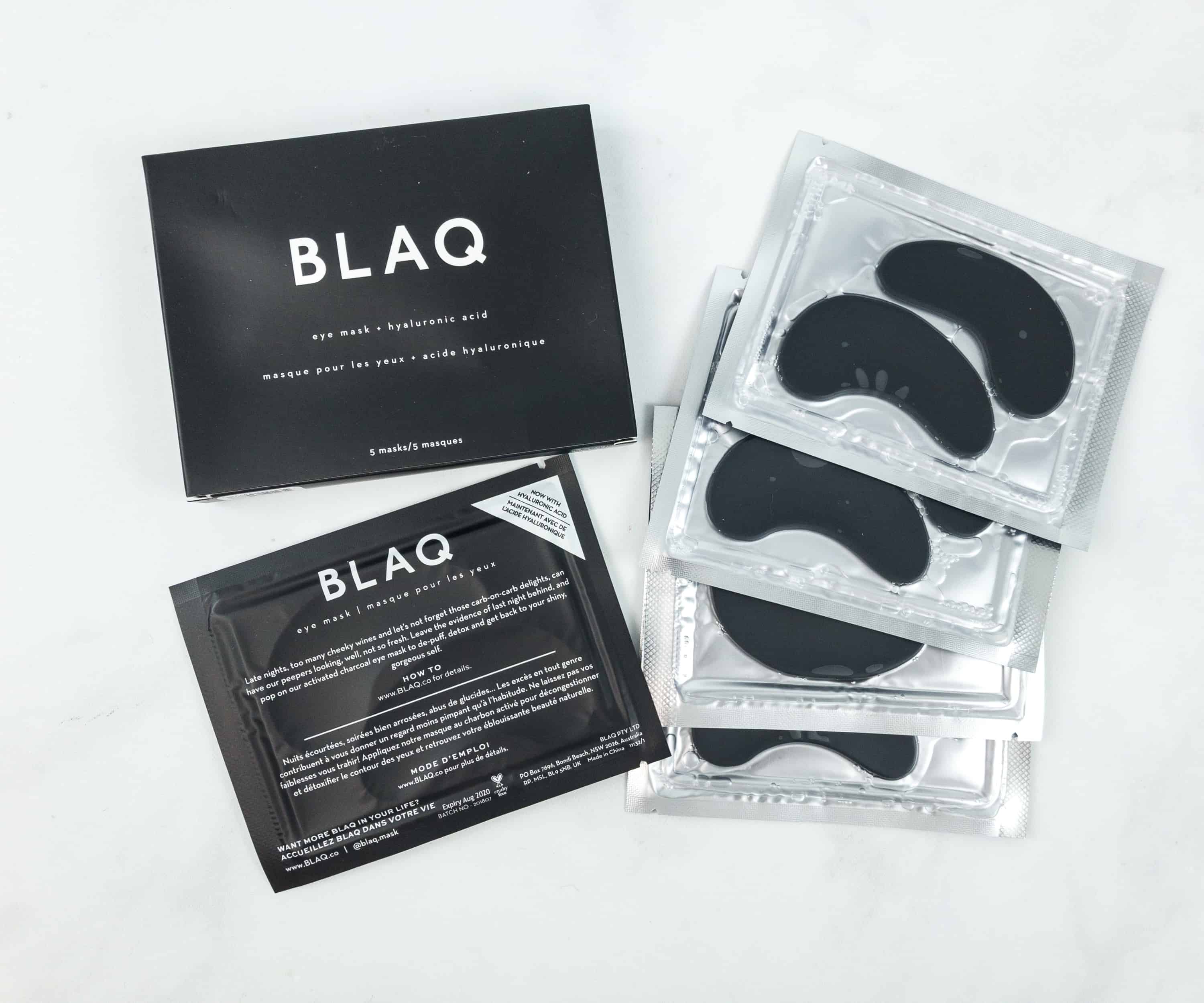 Blaq Eye Mask (5 pack) ($29) We all get puffy eyes from time to time, so it's useful to have this hydrogel eye mask in handy. It reduces under-eye puffiness in a few minutes with hyaluronic acid and activated charcoal.. It feels great on the skin and it's super soothing, plus these ones don't seem as slimy as the regular and stay in place!
Thrive Causemetics Eye Brightener Highlighting Stick ($24) It's a versatile highlighting stick that highlights and brightens the eye area. Talk about an instant eye lift!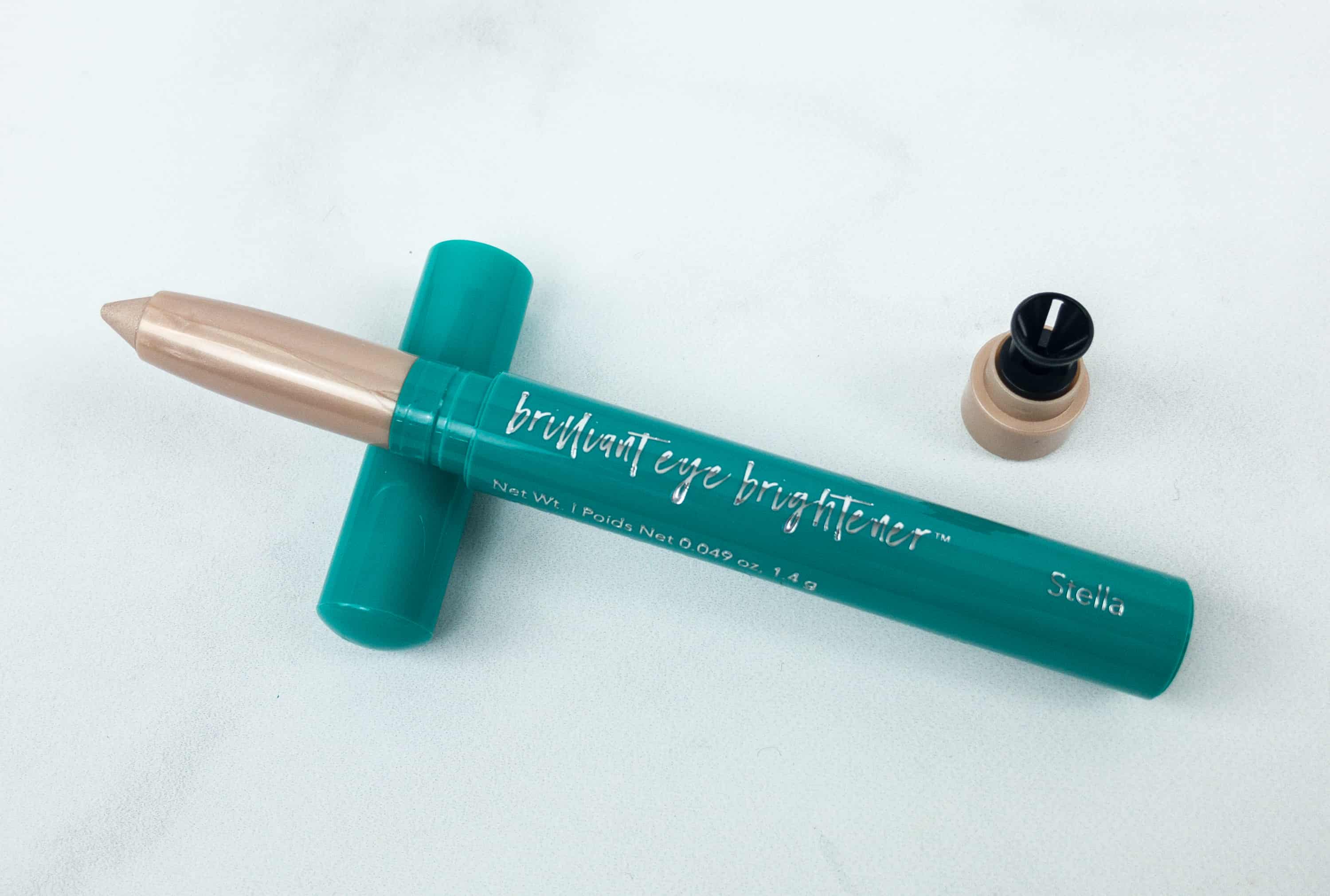 I like that it's made from natural ingredients such as mango seed oil, sunflower seed oil, and the combination of macadamia and meadowfoam seed oil. These ingredients deliver nourishment, hydration, and stabilizing properties to the skin, which help make fine lines and wrinkles disappear too. It has a built in sharpener in the bottom (yay!) and is just such a pretty blendable and subtle highlight.  Even better, it's vegan and cruelty-free and paraben, sulfate, latex, and petrochemical-free.
AHAVA Hydration Cream Mask ($33) Dry skin tends to bother me especially when the temperature drops and the wind is picking up. This ultimate hydration cream mask will help a lot in rejuvenating my dry and dull looking skin. The mask has a soft and creamy texture. It is infused with intense hydration as well as active minerals that penetrate the skin easily. This needs to be applied at least twice a week to remove the impurities and other obstruction to reveal newly hydrated skin. It's awesome! It has only a light scent and is crazy hydrating!
Choice Item Variations (Annual Subscribers Choose Variations)
Subscribers will get to choose between: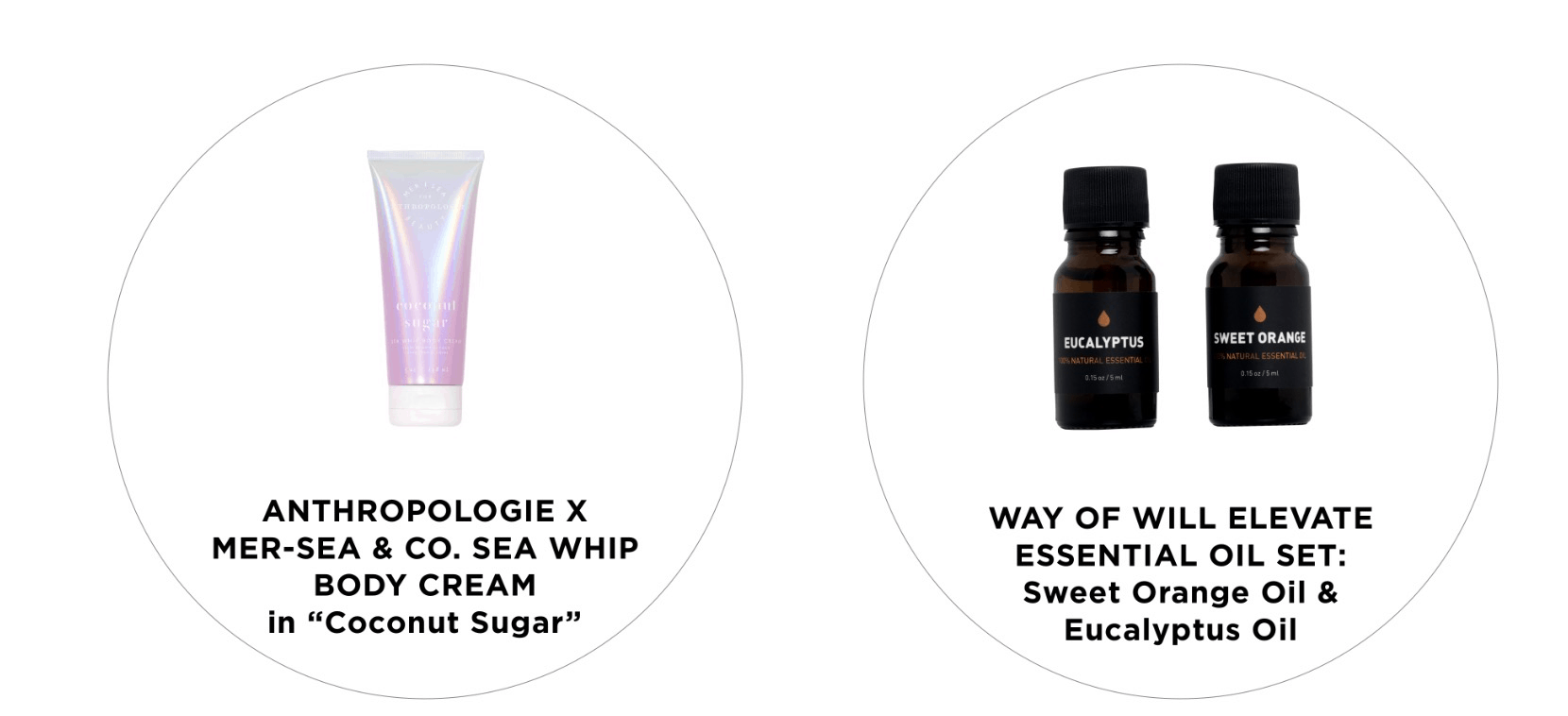 I picked the body cream!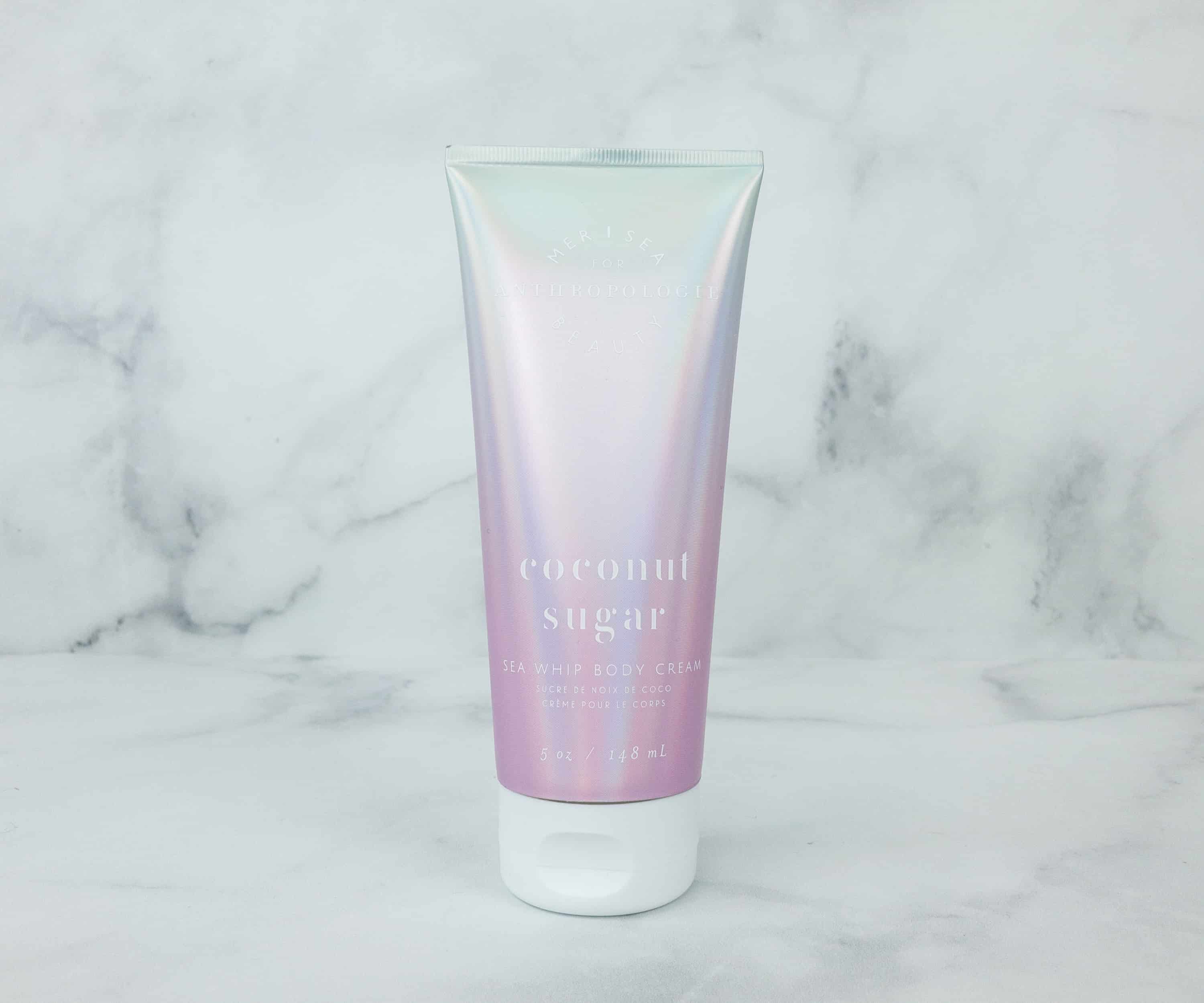 Anthropologie x Mer-Sea & Co. Sea Whip Body Cream in Coconut Sugar ($24) Inspired by the soulful and soothing rhythms of the ocean, this whipped body cream is made of shea butter, sugar, coconut oil, vitamin E, jojoba seed oil, and fragrance oil. It feels luxurious when applied, and the scent is so relaxing. Also, it doesn't make my skin feel greasy and icky. It's my new favorite! Plus the tube is just ?I love the sweet scent, it's amazing!
Everyone receives one of (Annual Members Pick Variation)
I chose: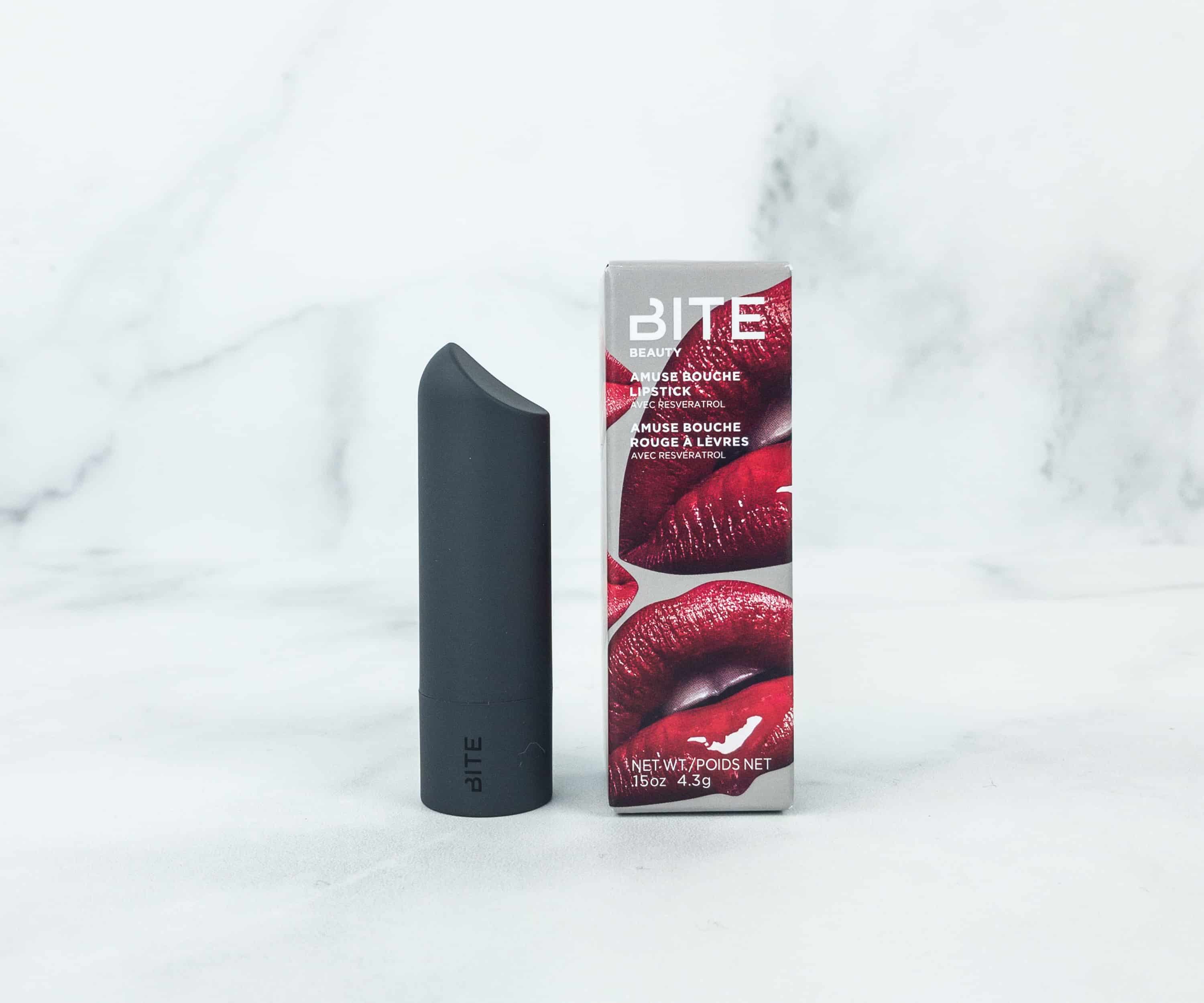 Bite Beauty Amuse Bouche Lipstick in Meringue ($26) It's a dreamy and creamy lipstick that applies smoothly on my lips.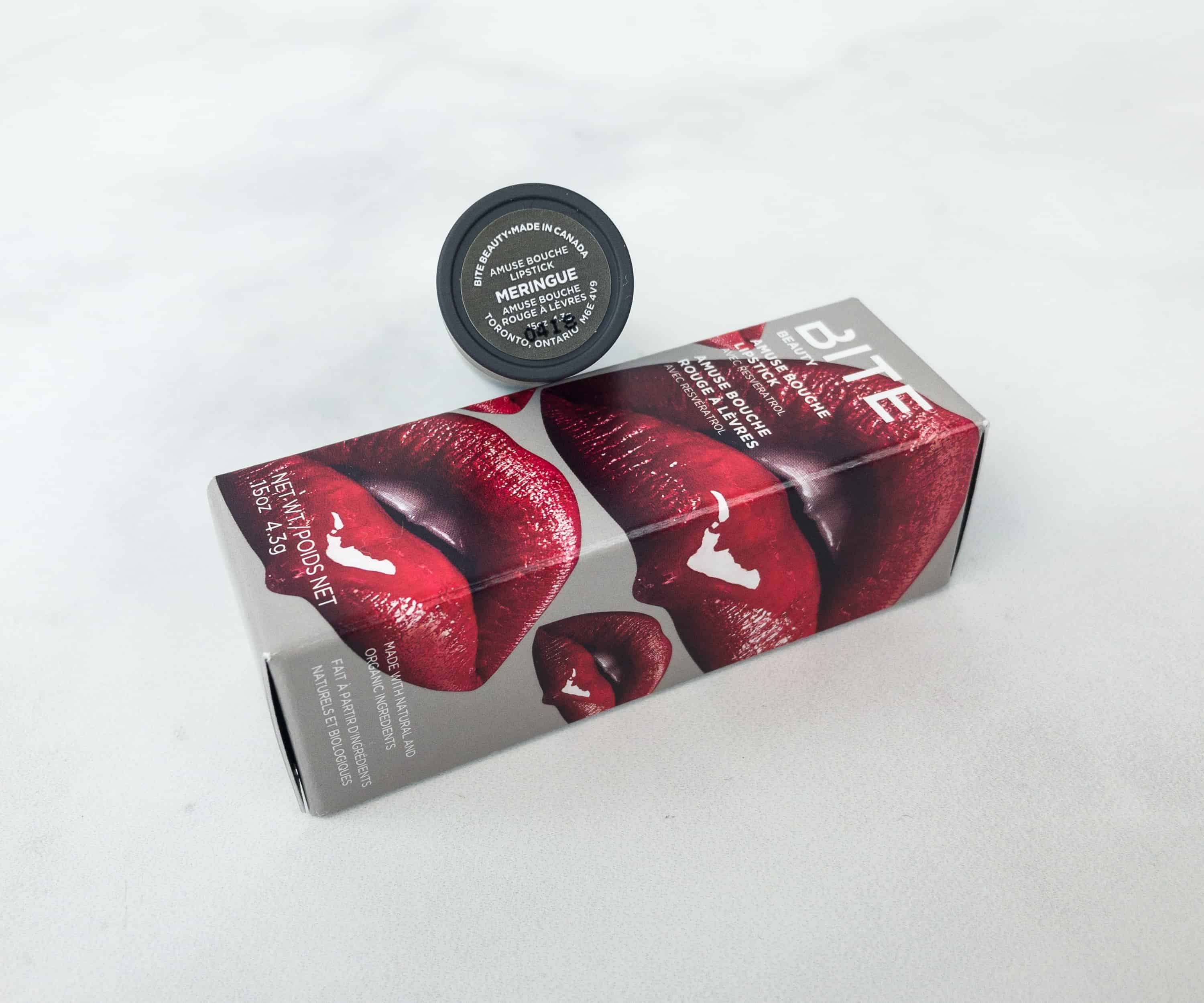 It's made from a low-heat process to preserve the balanced combination of ingredients that contain nutrients, nourishing oils, as well as vitamins.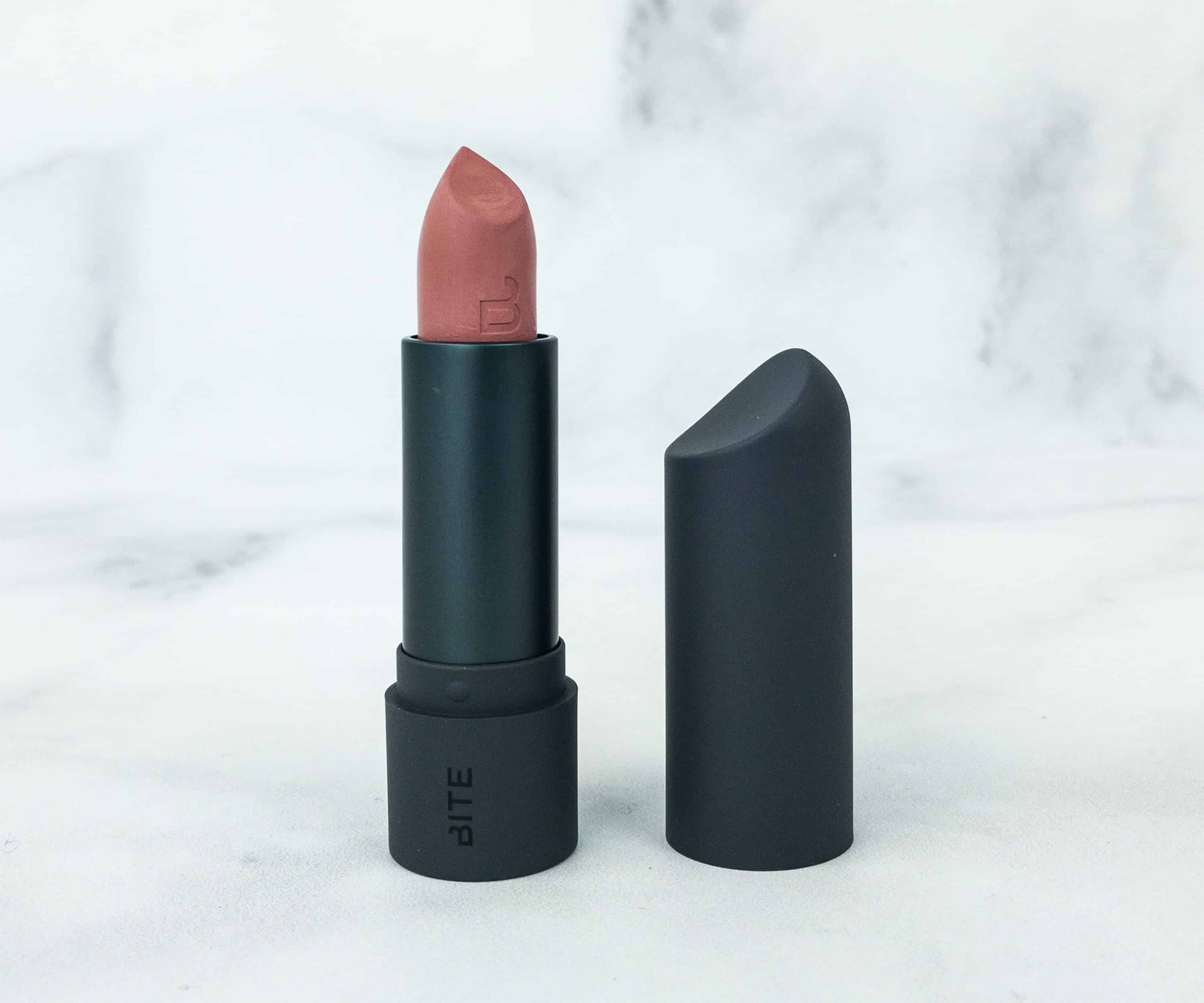 It's not just about the bold color, but it is also about keeping your lips healthy too.
Subscribers will get to choose between:
I picked both!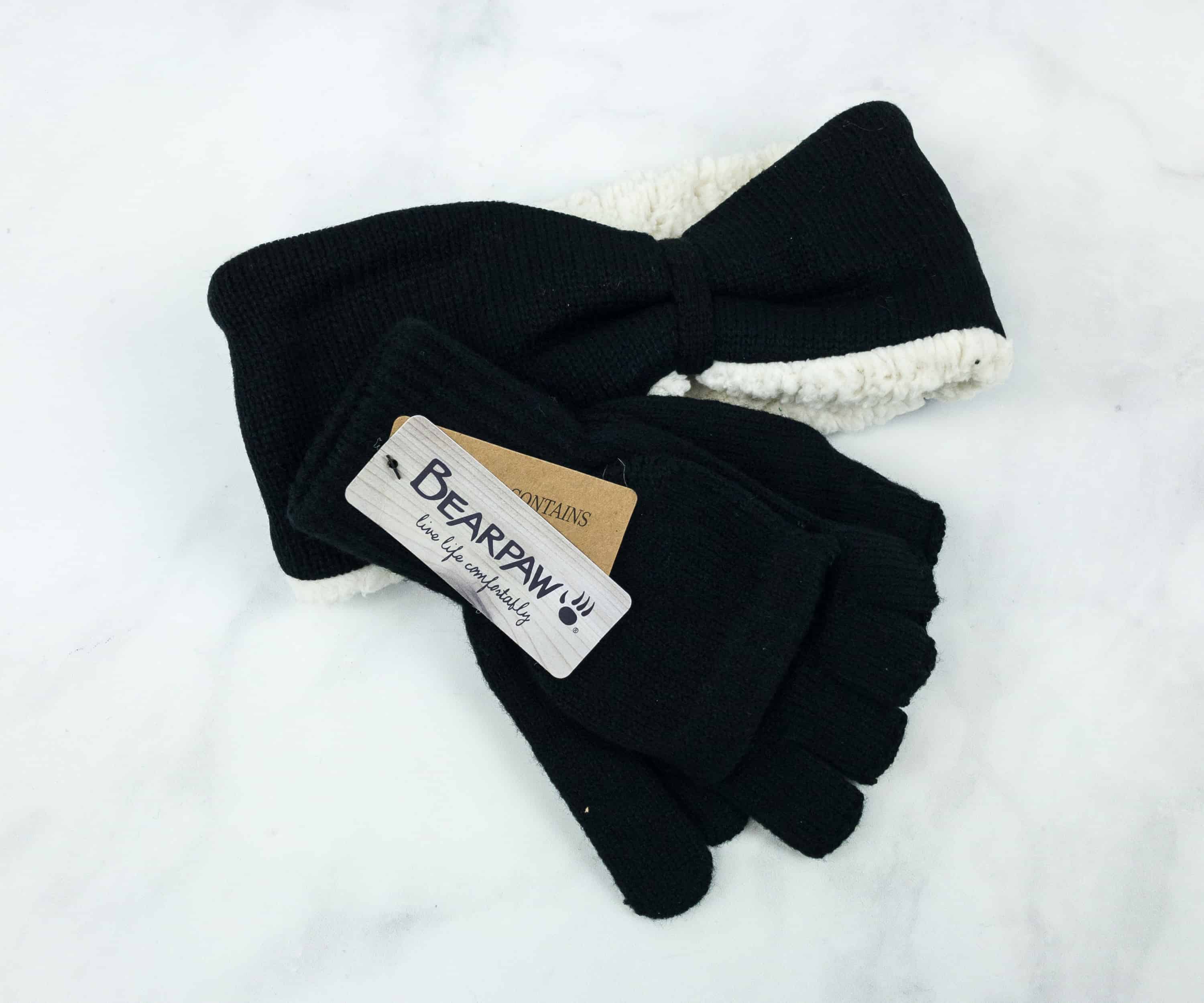 BEARPAW Combo Set: Headband and Pop-Top Glove Duo ($45) It's a knit collection that keeps my head and hands warm without restricting my movements. It includes a headband and a pop-top glove.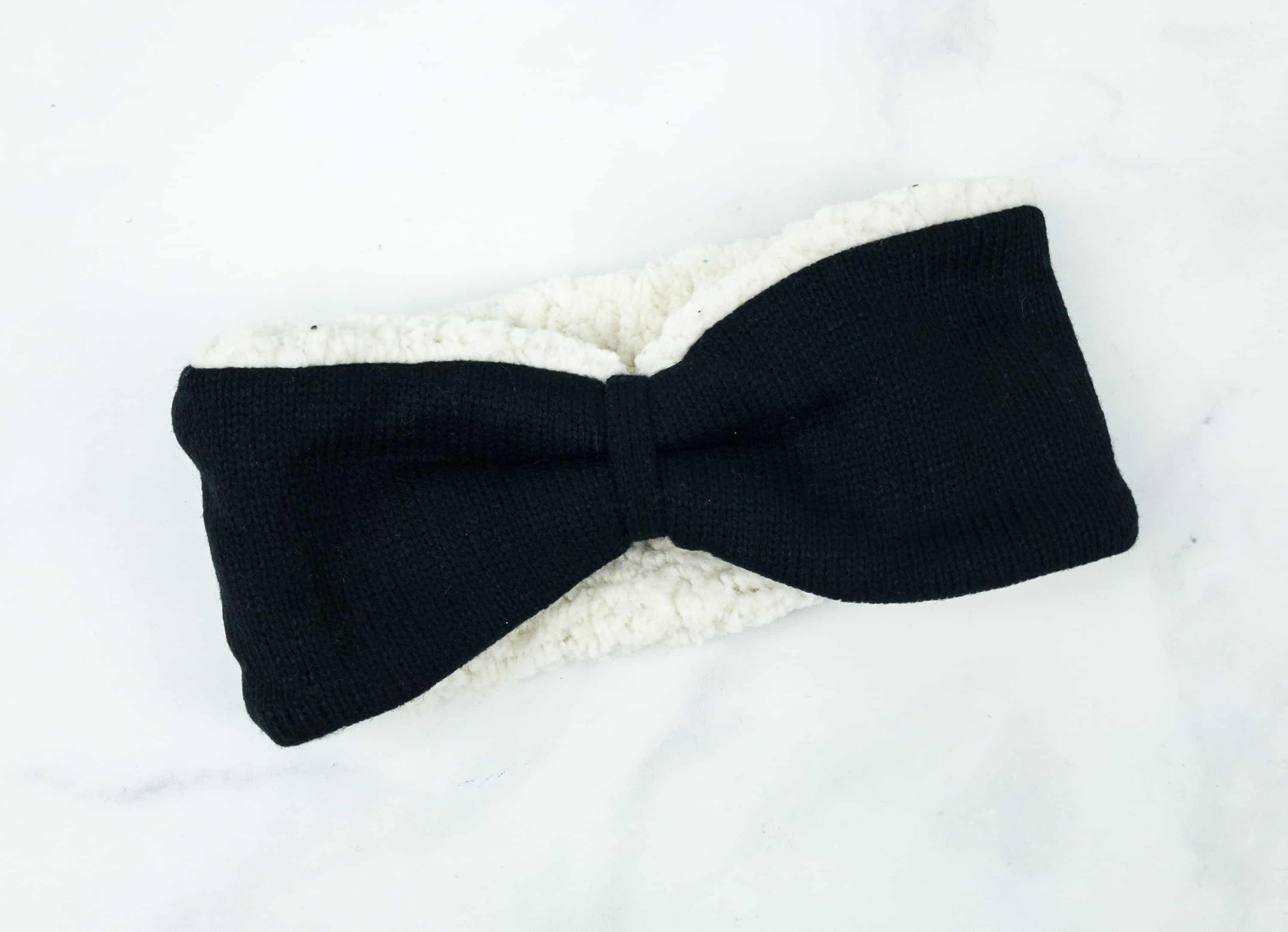 They are in black, which means that I can mix and match them with various outfits.
The mittens have flip tops and buttons to keep them out of the way when they aren't needed. Unfortunately the thumbs are totally covered – that's what I need! Regular gloves without thumbs!
The headband has Sherpa lining for that comfortable warmth.
And FabFitFun had some great styling tips, too!
Subscribers will get to choose between:

I chose: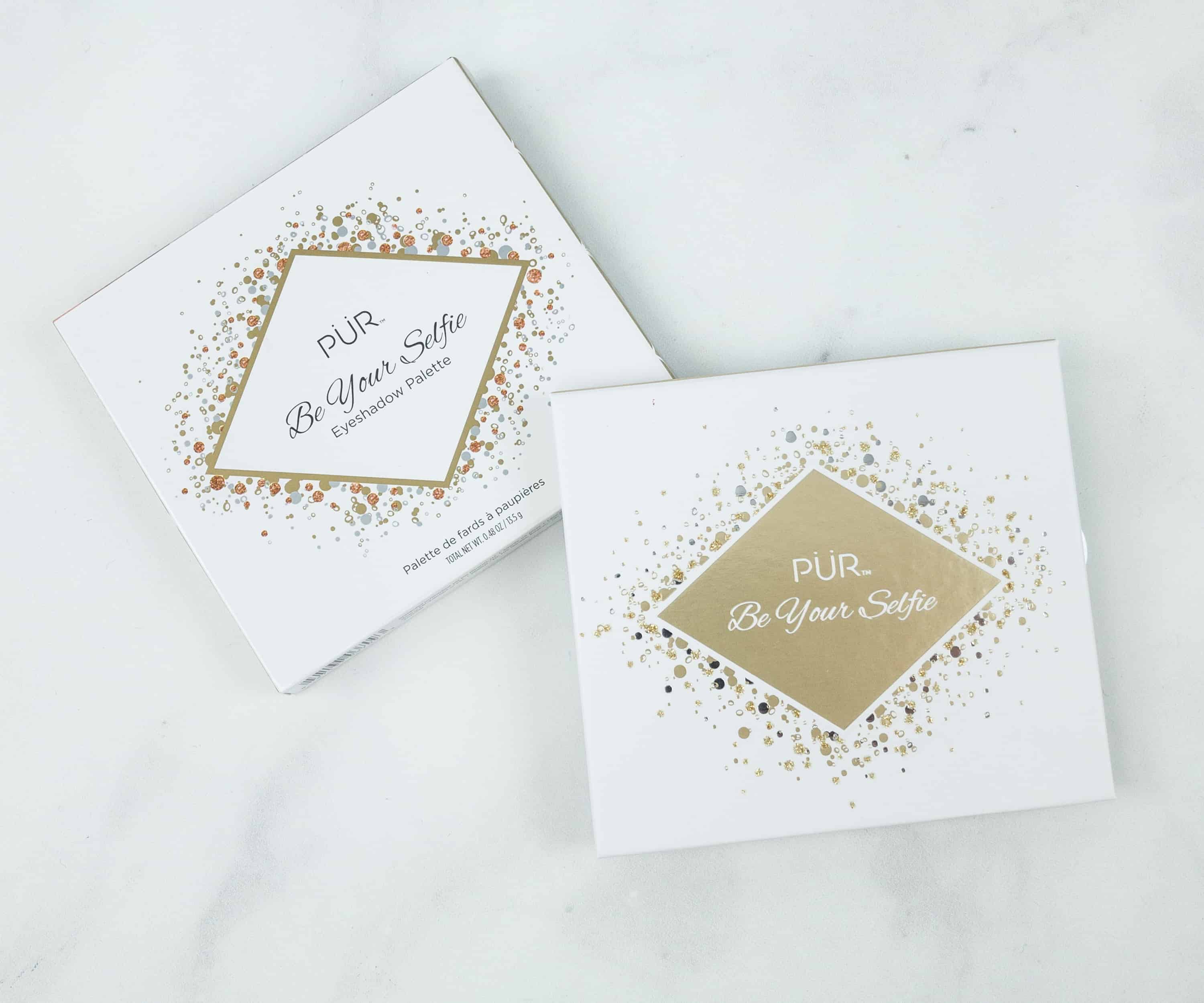 PÜR Be Your Selfie Palette ($36) Be Your Selfie is a limited-edition eyeshadow palette that will take your selfie game up a notch!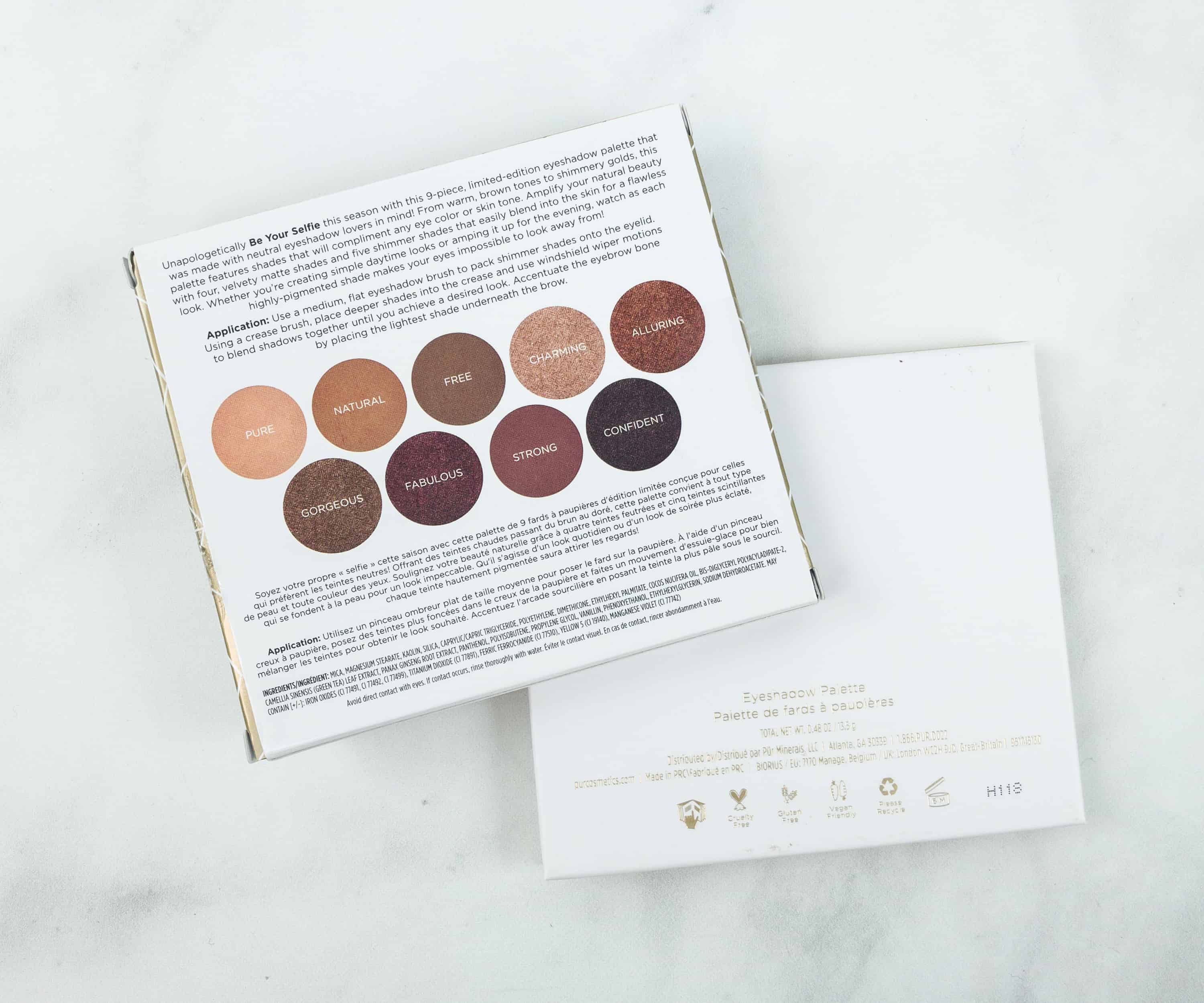 It's geared towards those who love neutral eyeshadows, like me.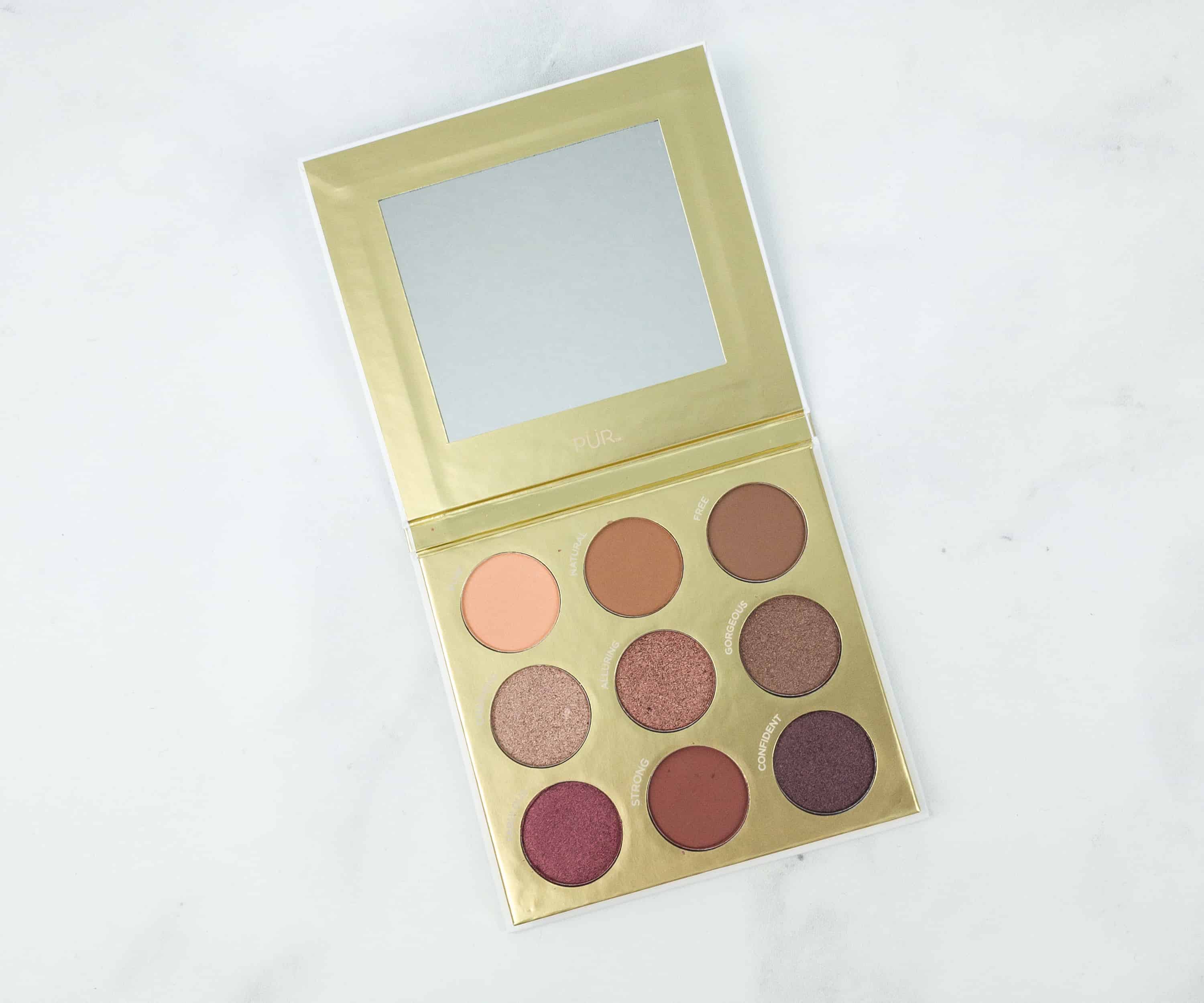 You will find a wide range of neutral colors here, from warm browns to shimmering gold.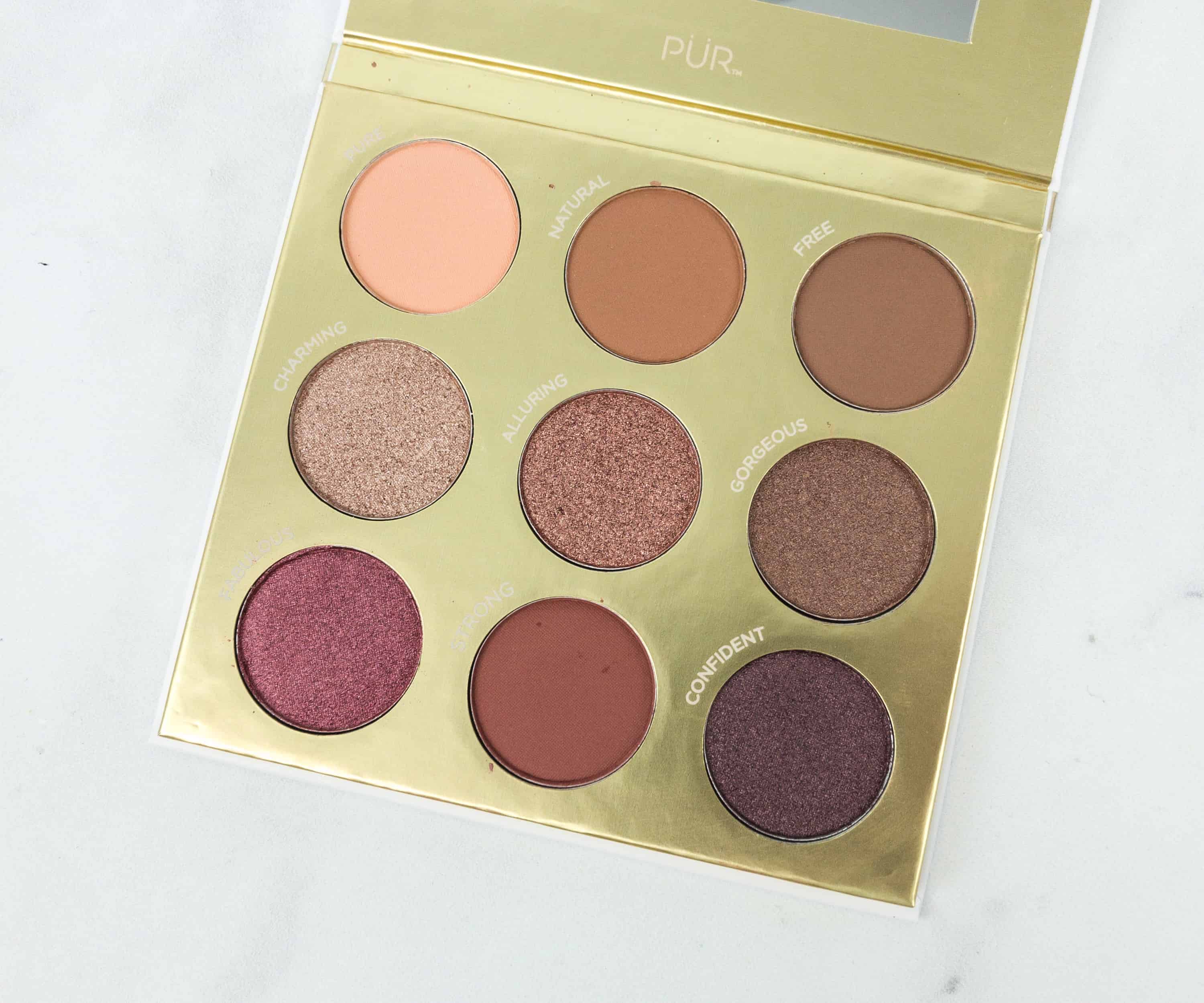 The best thing is that it they're well-pigmented and easily blendable!
Subscribers will get to choose between:

I picked:
H HALSTON Jewelry Portfolio ($48) I love this handy jewelry portfolio where I can organize my favorite accessories. It's made with vegan leather.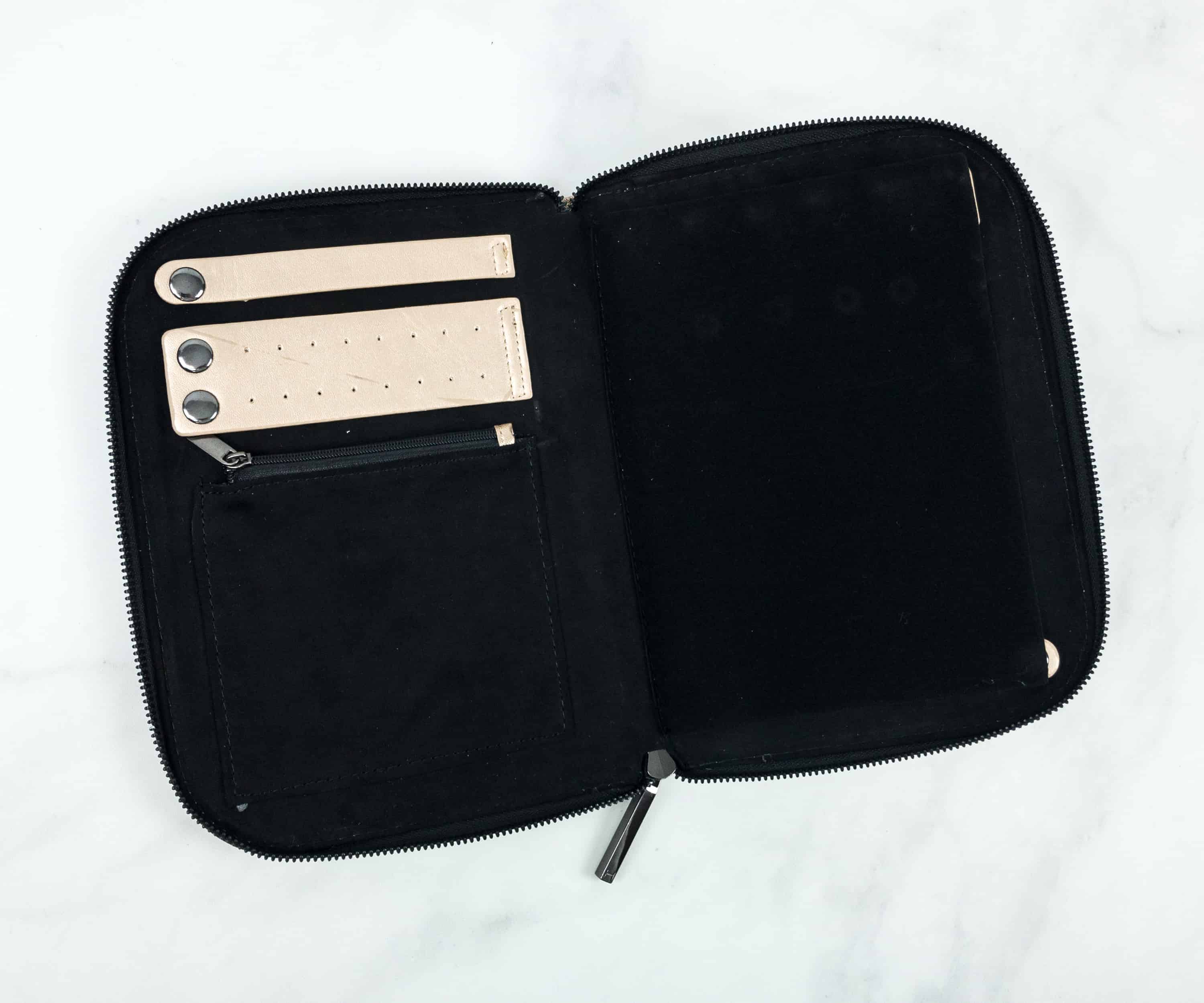 A pop of rose gold interior on trimmings matches the rose gold exterior.
It's stylish and it's portable too!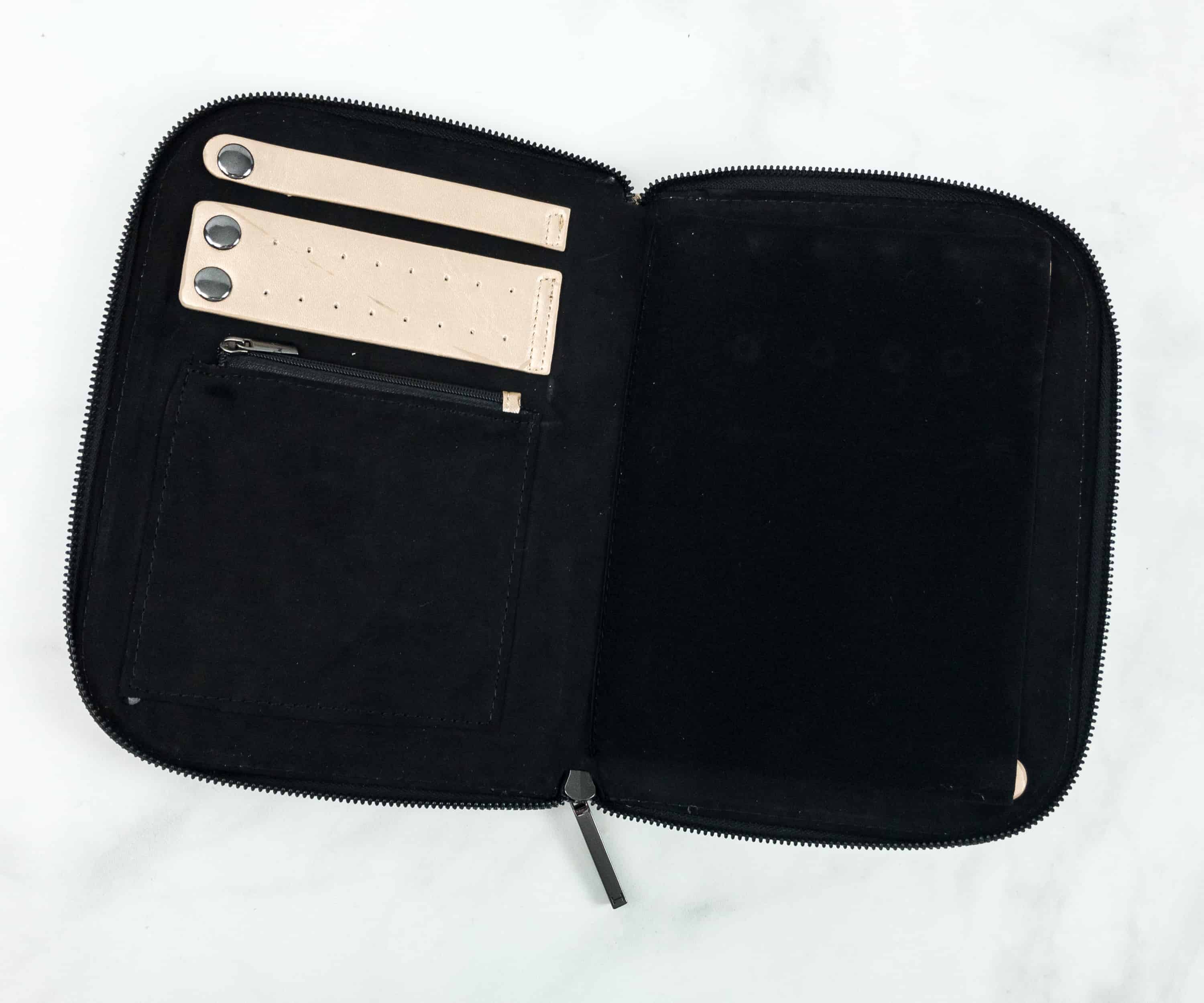 It has a zipper closure plus snap hooks that can keep necklaces from bunching up.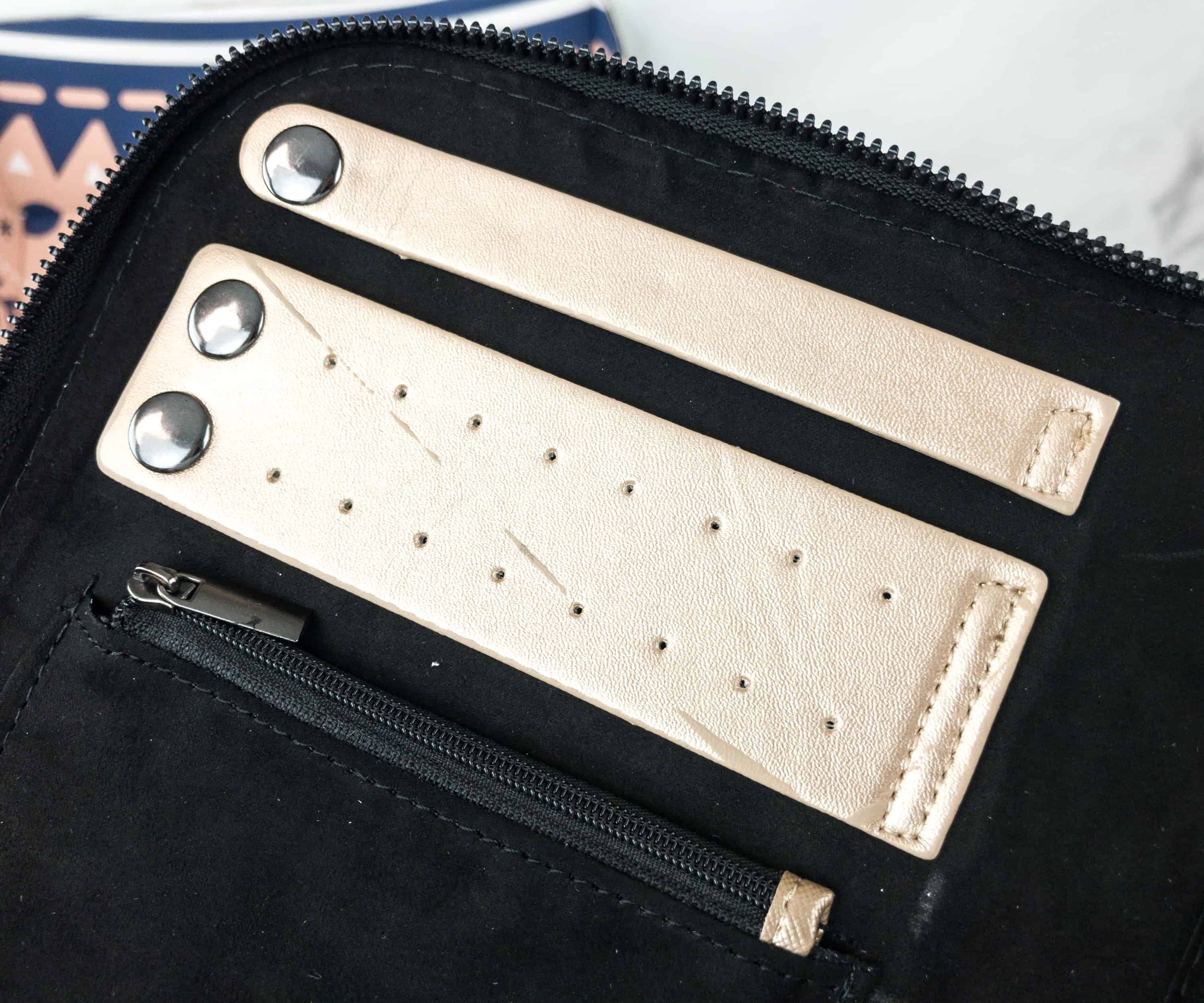 Sadly, there's a part on mine where the metallic finish didn't completely apply, but I got in contact with FabFitFun and they're sending a replacement!
I also added on the Oribe – couldn't resist!
Everyone Gets – but Select (Annual) Members Choose Variation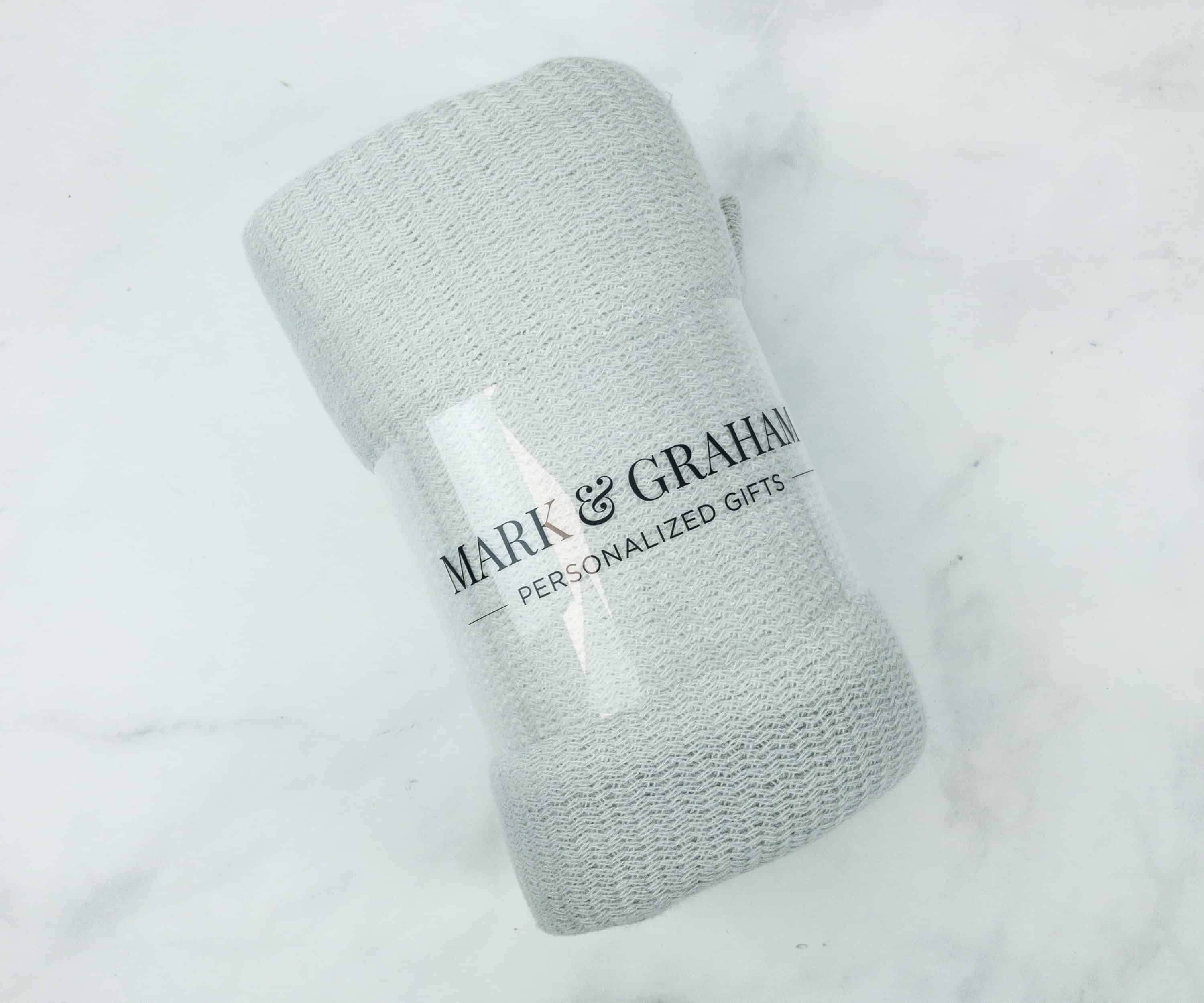 Mark & Graham Colorblock Throw Blanket ($49) This throw blanket is the perfect companion during the winter. It's so warm and comfortable!
It measures 50 inches x 60 inches and is 100% acrylic.
The throw blanket comes with a fringe design that creates a cozy feel.
The middle part is gray, while the sides are a lighter dove gray.
I can already imagine being curled up in bed and relaxing with a book while bundled up in this throw blanket. It's thin and gauzy, but also cozy.
FabFitFun is packed with an assortment of products aimed to make us feel amazing in every way. I'm happy with the makeup and skin care items, but my favorite has got to be my new cold weather companions, including the headband, gloves, and throw blanket. It makes me excited about winter! For $49 per quarter, this box is pretty jampacked! I love being able to highly customize my box every which way! I rarely get add-ons but I just couldn't help myself this quarter!
You can still get the Winter 2018 FabFitFun box! Save $20 with coupon code GOGOGO. Ends 12/13 or while supplies last!
What do you think of the Winter FabFitFun VIP Box?