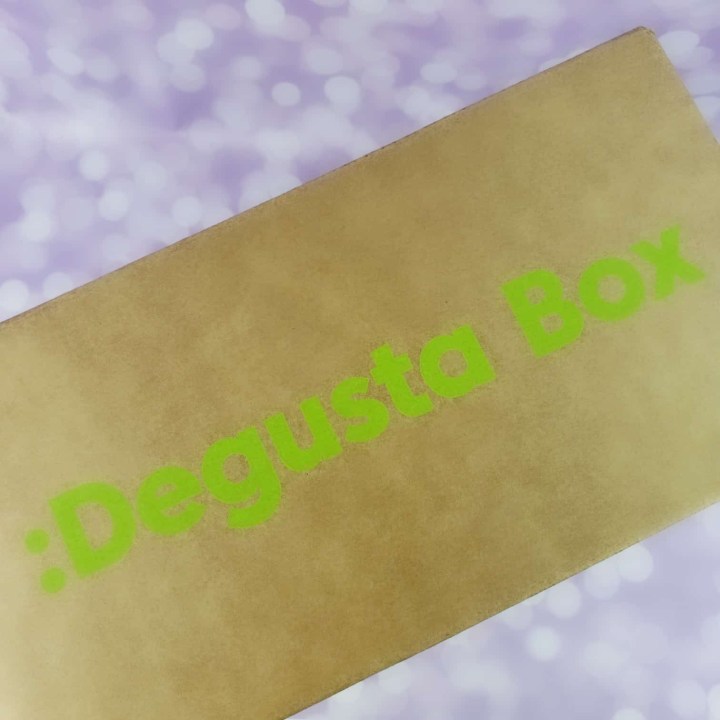 DegustaBox is a monthly subscription box that brings your favorite food and snacks to your doorstep. The subscription costs $19.99 per month in the US and you'll get a box filled with 10-15 products and goodies!
DEAL: For a limited time get your first box for $7 off – just $12.99! Use code HELLOSUBSCRIPTION7. You'll also get free shipping and a free bonus gift!
Everything in my December box!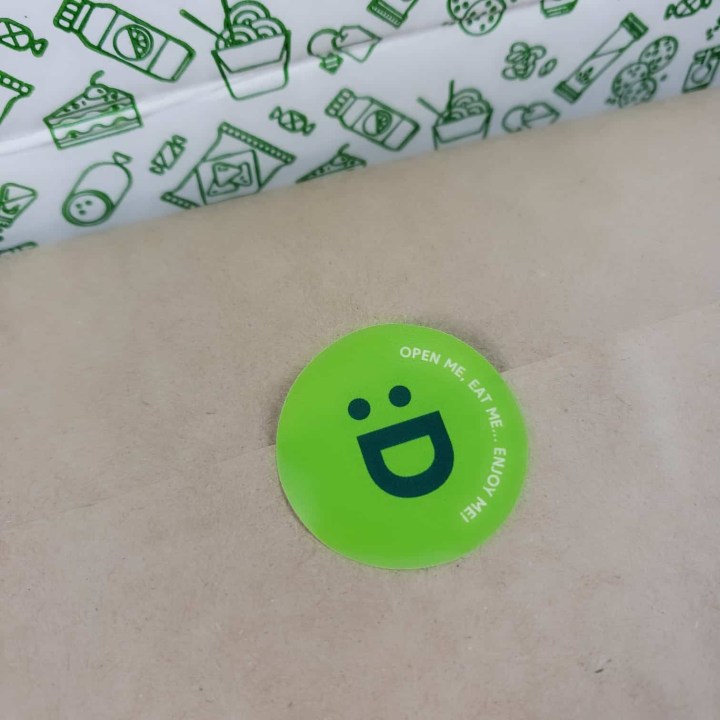 All of the goodies in the box are wrapped in butcher paper with the cutest sticker.  I love this sticker each month.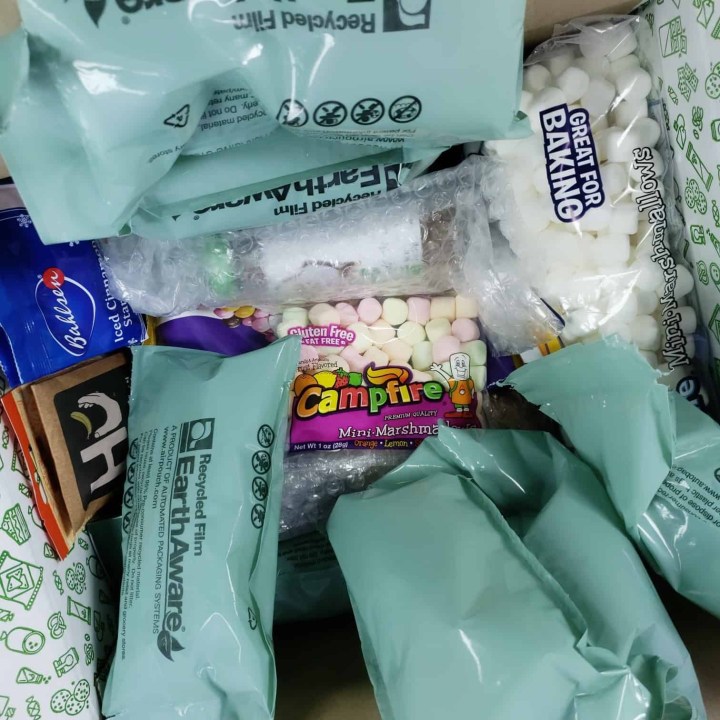 My box was packed full again this month. DegustaBox does a great job of wrapping the glass jars in bubble wrap and keeping things from getting broken and there are so many full-size items in the box everything is all packed in and good for shipping.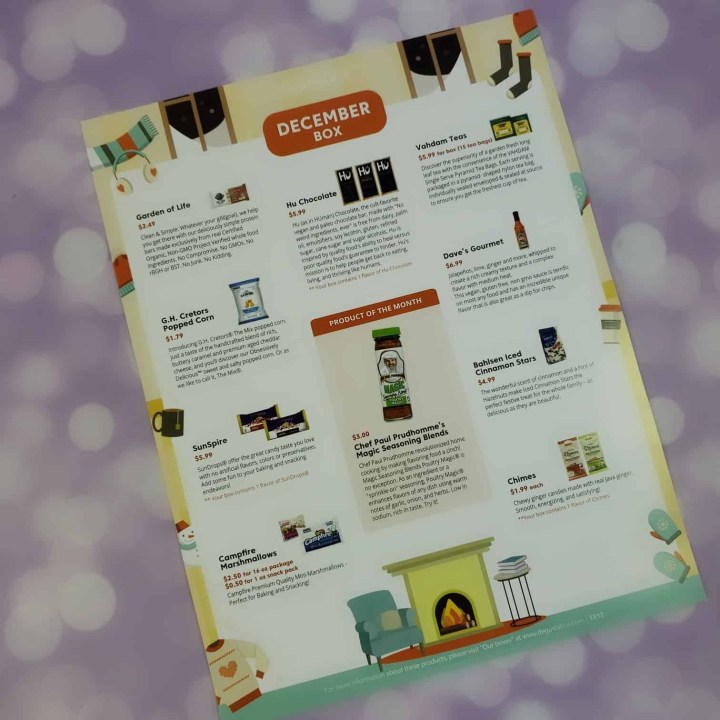 The information sheets are always great and full of information on the included items.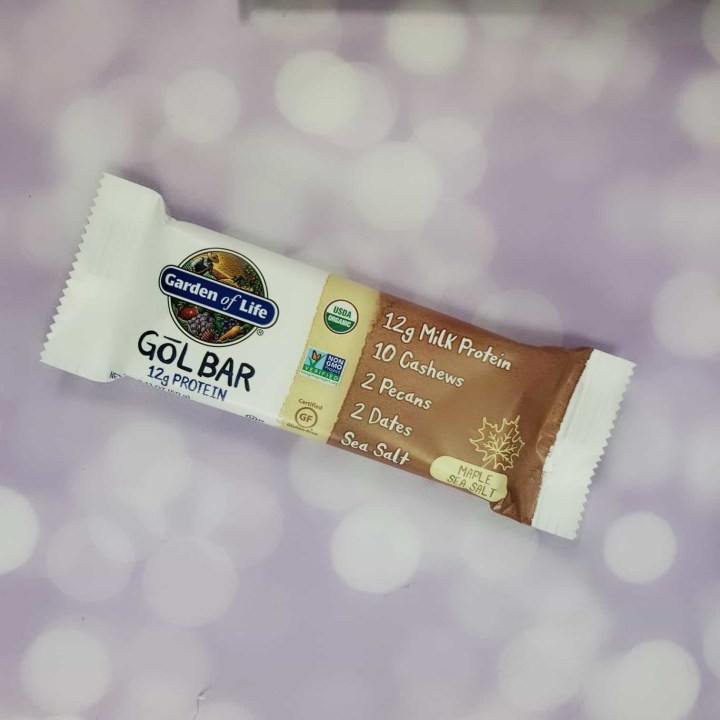 Garden of Love GoL Bar ($2.49) – A protein bar made from exclusively real certified organic, Non-GMO project verified whole food ingredients. No compromise, No GMOs, no rBGH or BST. No matter what your gol is for the new year these will get you there.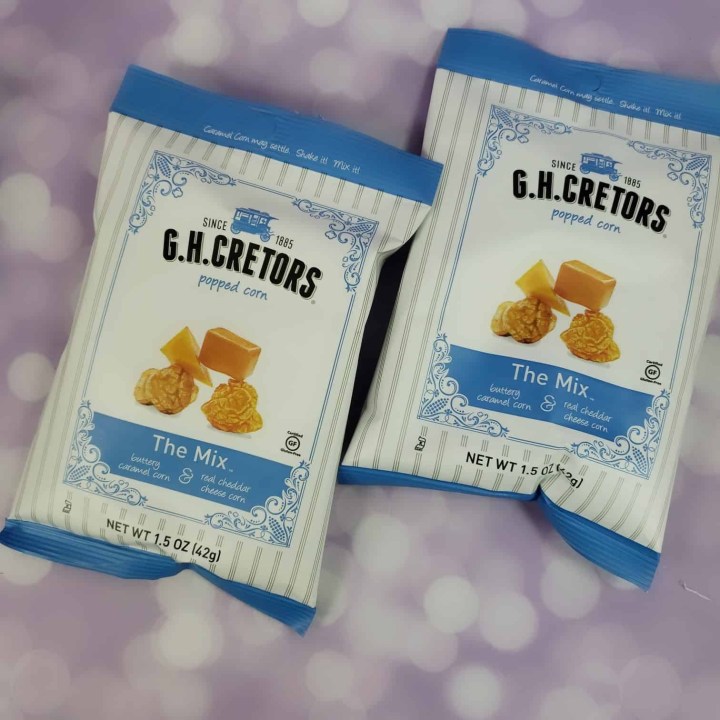 G.H. Cretors Popped Corn ($1.79) – Ooh a mixed popcorn with a blend of rich, buttery caramel and premium aged cheddar all in one bag! The perfect sweat and salty mix all in one delicious mix.
Sunspire Sundrops ($5.99) – These are a huge hit in my house. The great candy taste we already like but with no artificial flavors, colors, or preservatives. A fun way to add a little bit more to our baking and snacking.
Campfire Marshmallows ($2.50) – We are ensconced in marshmallows right now.  Not sure what it is with the timing but my youngest is a bit obsessed with them. He says these are delicious and nice and chewy. Just what he wants in a marshmallow.
Hu Chocolate ($5.99) – A cult favorite vegan and paleo chocolate bar. Hu's mission is to help people get back to eating, living, and thriving like humans and in this is free from dairy, palm oil, emulsifiers, soy lecithin, gluten, refined sugar, cane sugar and sugar alcohols.  They pride themselves on being made with "No weird ingredients,ever"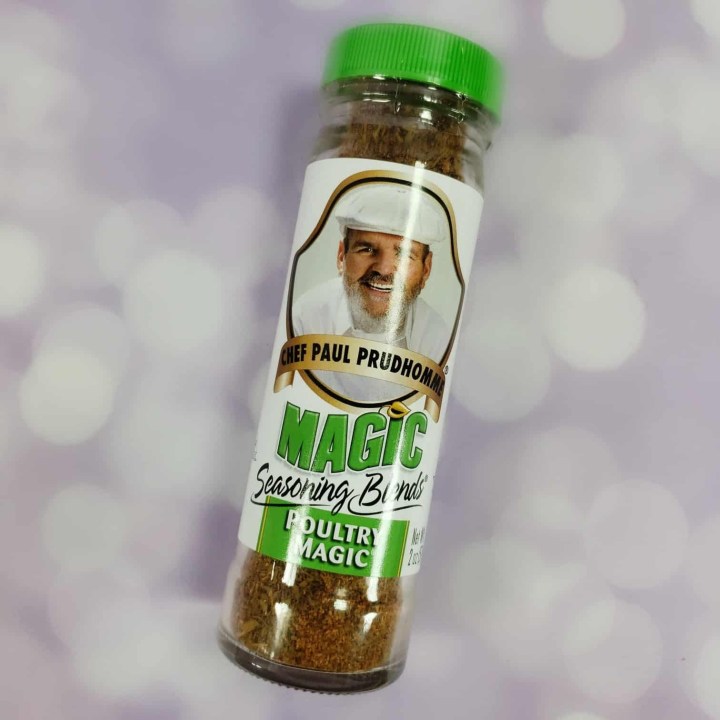 Chef Paul Prudhomme's Magic Seasoning Blends ($3.00) – I love to use seasoning blends when I'm cooking. They make flavoring dishes so easy. Chef Paul enhances the flavors of any dish using warm notes of garlic, onion, and herbs.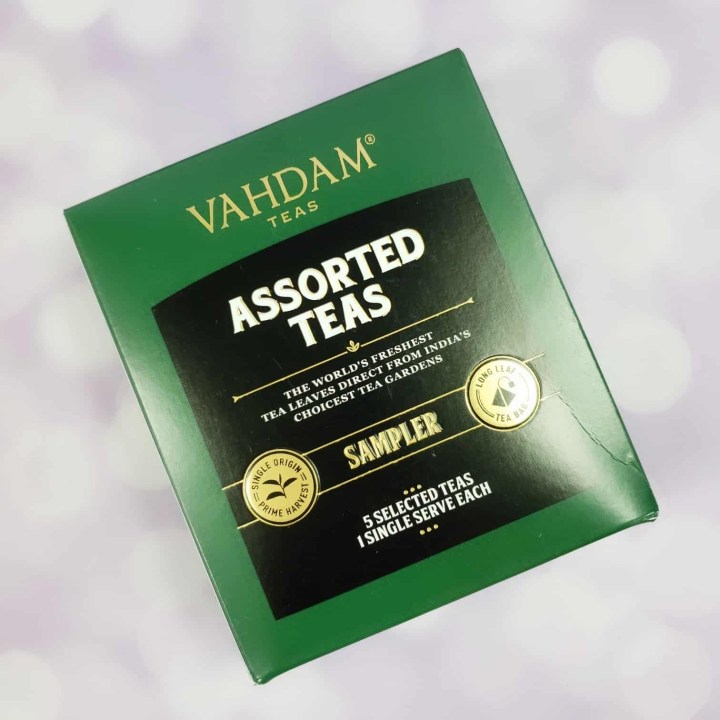 Vahdam Teas ($5.99) – Garden fresh long leaf traingle tea bags sealed at the source to ensure you get the freshest cup of tea. We are finally getting into colder weather here and that's when I dig into my tea stash. This will be a refreshing cup for a cold winter day.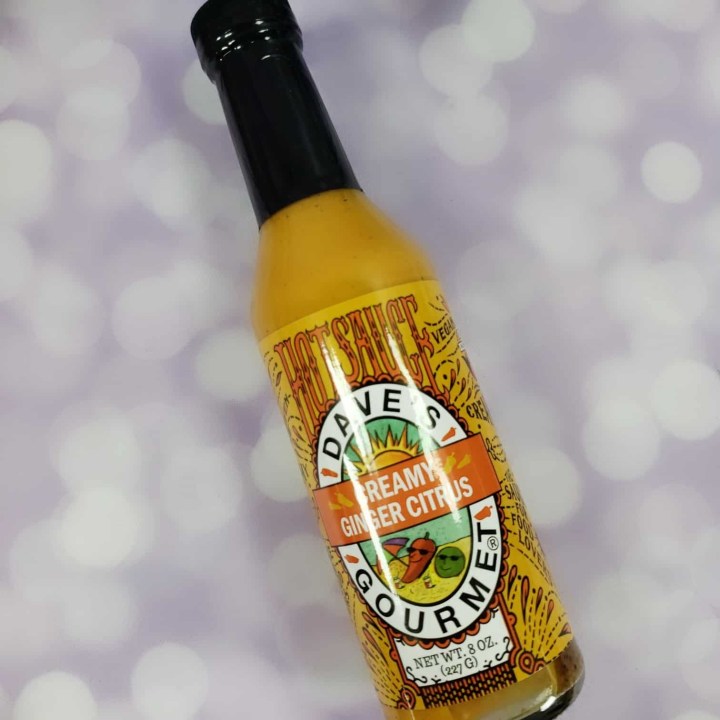 Dave's Gourmet Creamy Citrus Ginger ($6.99) – Jalapenos, lime, ginger and more whipped to create a rich creamy texture and a complex flavor with a medium heat.  This a vegan, gluten free, non-gmo sauce that will be terrific on most any food or even just as a dip. We do a dip-a-palooza for Christmas night with friends and this is going to go with mine. I can't wait to see what everyone else thinks.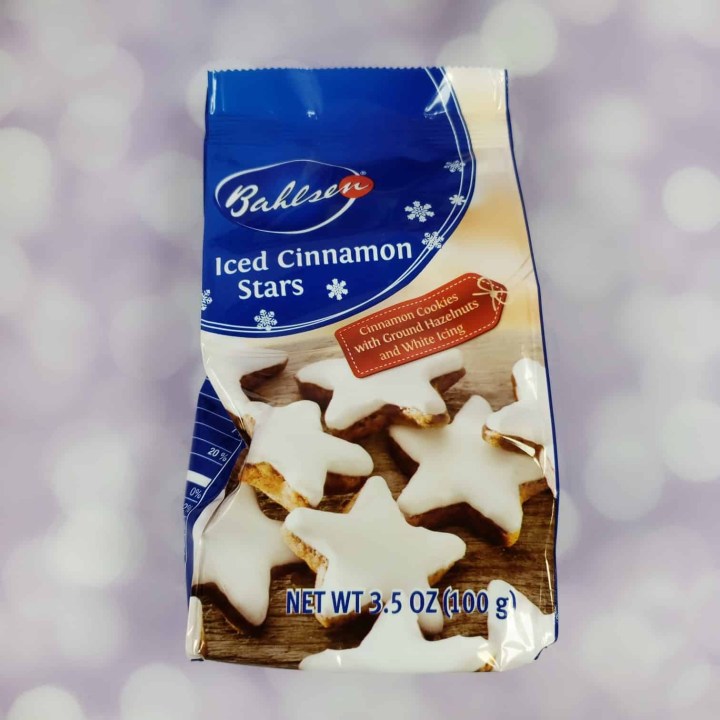 Bahlsen Iced Cinnamon Stars ($4.99) – I had no idea these existed but WOW they will be part of my holidays from now on. They are delicious and I might have eaten this whole bag in one sitting while working on this. I need to get some for my older son who love cinnamon things.
Chimes Orange Ginger Chews ($1.99) – I'm not sure what I was expecting from these but they are really good. They are made from real Java ginger which makes them smooth, energizing, and satisfying.
DegustaBox sent an interesting box for me this month. The items all work for me but nothing is a big stand out. At least not from the get go but as I really dive in I might change my mind. They do send a great selection of items for me to try and and I find new companies to check out and like this month I discovered the Iced Cinnamon Stars which are fantastic. A company I've never heard of but am currently checking them out to see what else they make that I might really need.
Have you tried DegustaBox? Did you have a favorite this month?