Decocrated is a quarterly home decor subscription box. Every 3 months you will receive a handpicked selection of home decor that evokes the season, keeps your space feeling fresh, and works with the pieces you already own and love. The idea is that at the end of a year's subscription you will have a whole-home collection that works together to help you look like a seasoned decorator. Decorated is $79 a shipment, or save 10% by enrolling for the whole year. Each subscription will begin with a free gift, which is shown later in the review. Shipping is already included in the price and it is delivered via UPS.
We curate seasonal home décor to freshen up your home each season, including interchangeable items that you can use and love for years to come. Plus, we share inspiration, how-tos, and pro decorating tips. And we deliver all of it right to your front door at an affordable price!
DEAL: Get 10% off on quarterly or annual subscriptions! Use coupon code HELLOSUBSCRIPTION10. Valid to new subscribers only!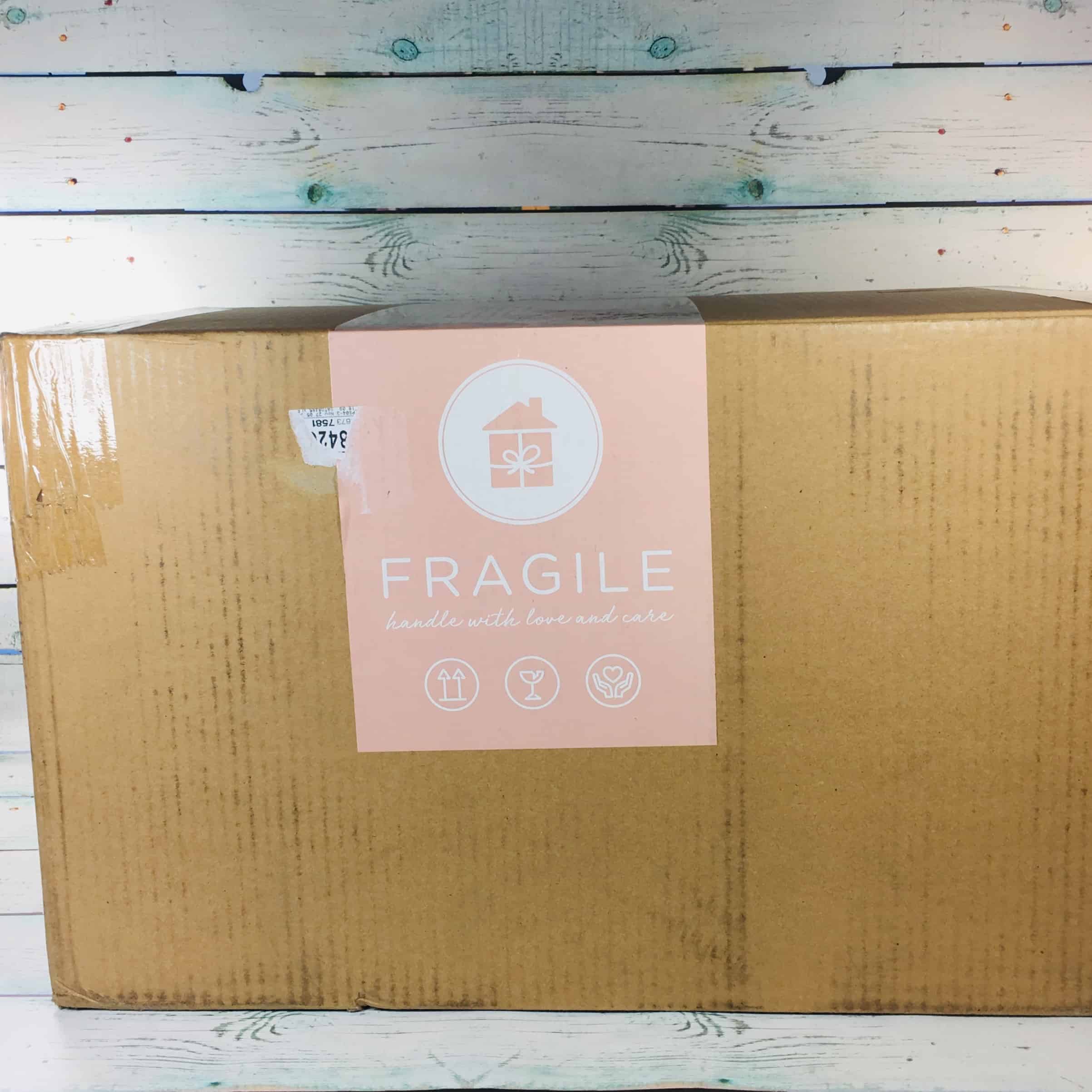 There's a sticker that says the box is fragile.

My box was huge!
Tissue paper and a sticker were on top. My cats LOVED this box!
I received a bookmark.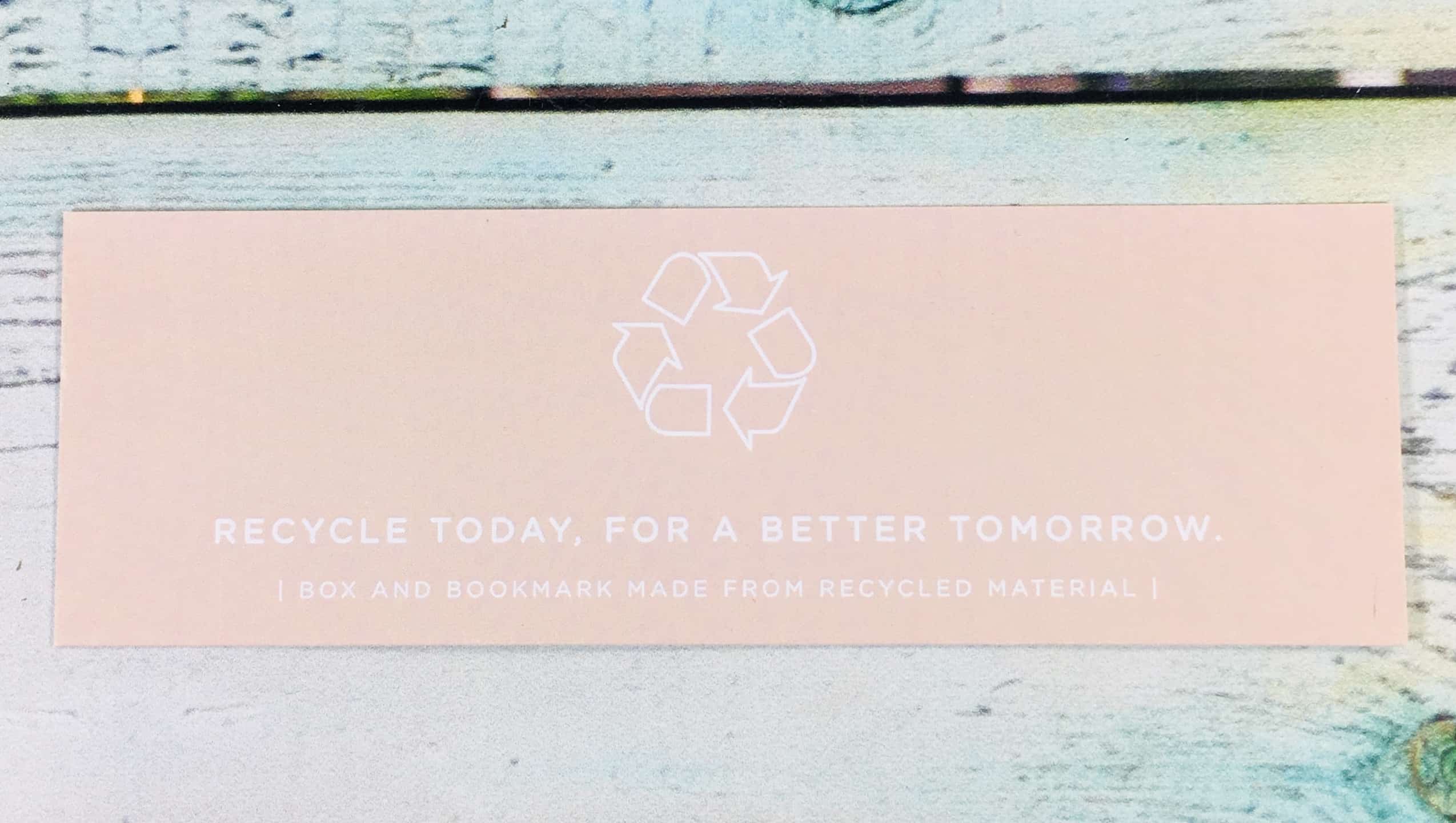 The bookmark reminded me to recycle my packaging.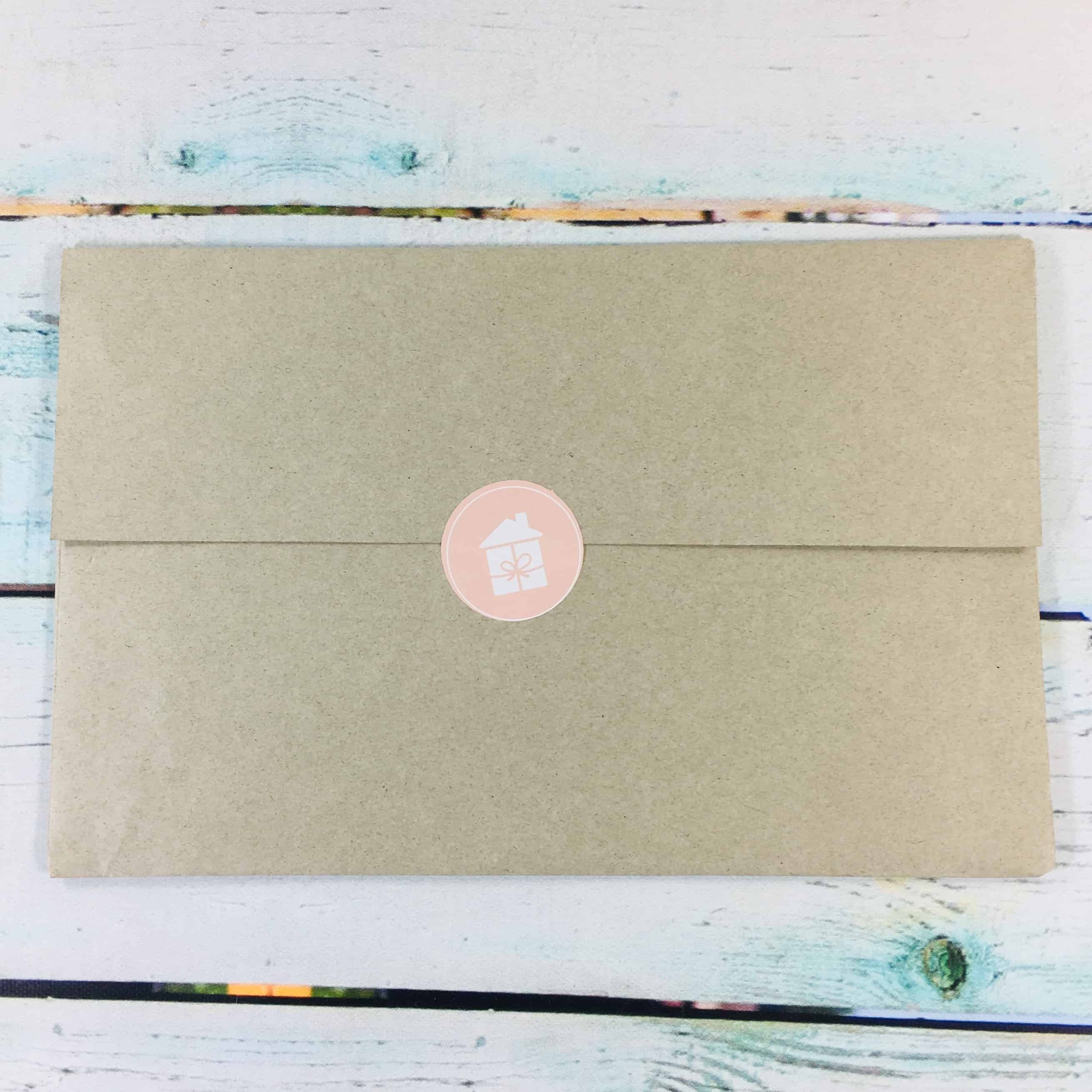 There was an envelope inside with some important info.
It held one of the items, an Art Print. One side had a wintery scene in classic holiday colors but was also a bit rustic, which is the primary decorating style found in this box.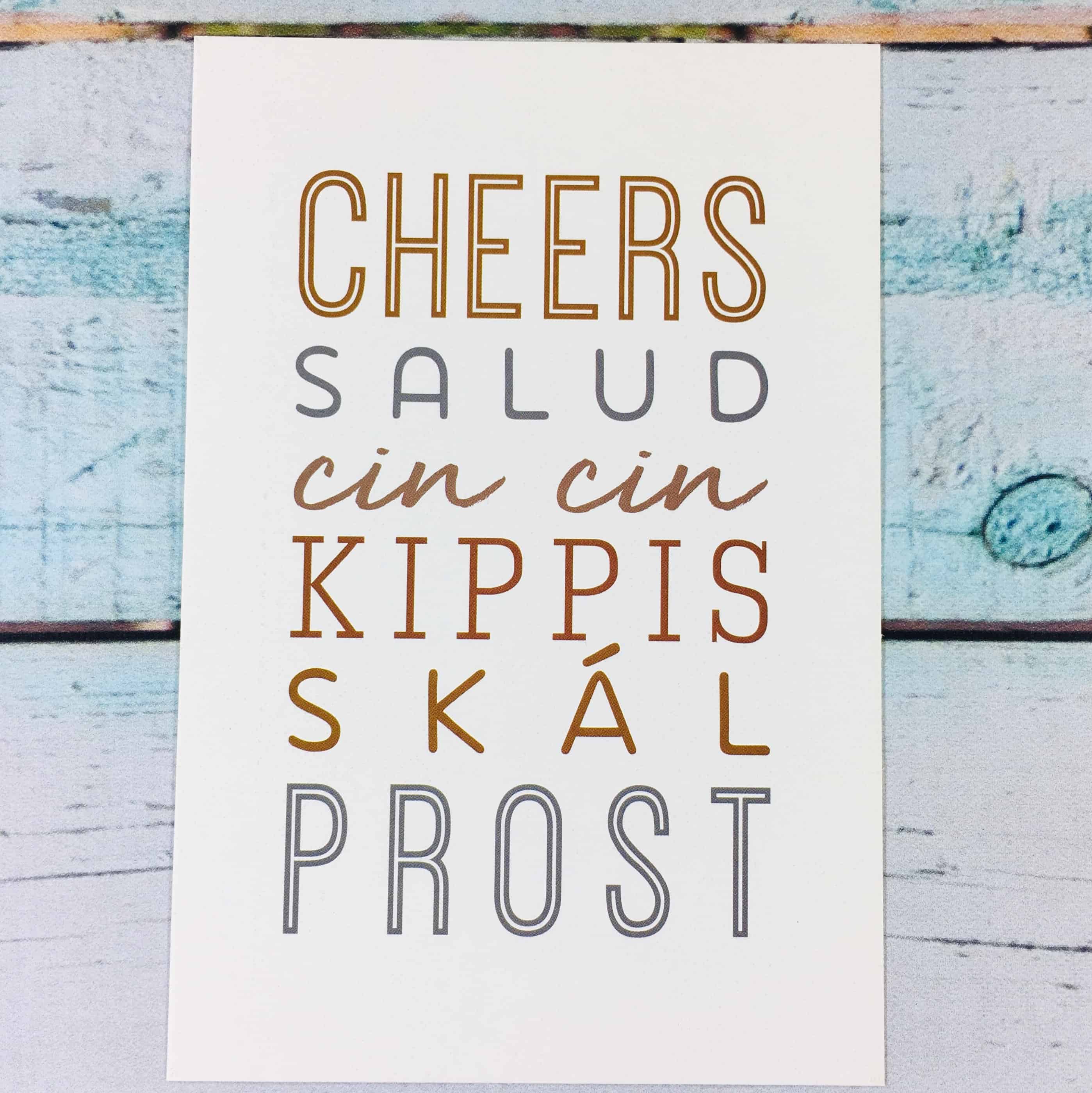 The back of the print would work well to welcome friends and family to a New Year's party.

I received a card with info on the key elements, colors, and theme along with the intentions of this season's box.

The back of the card gave some info on their referral program.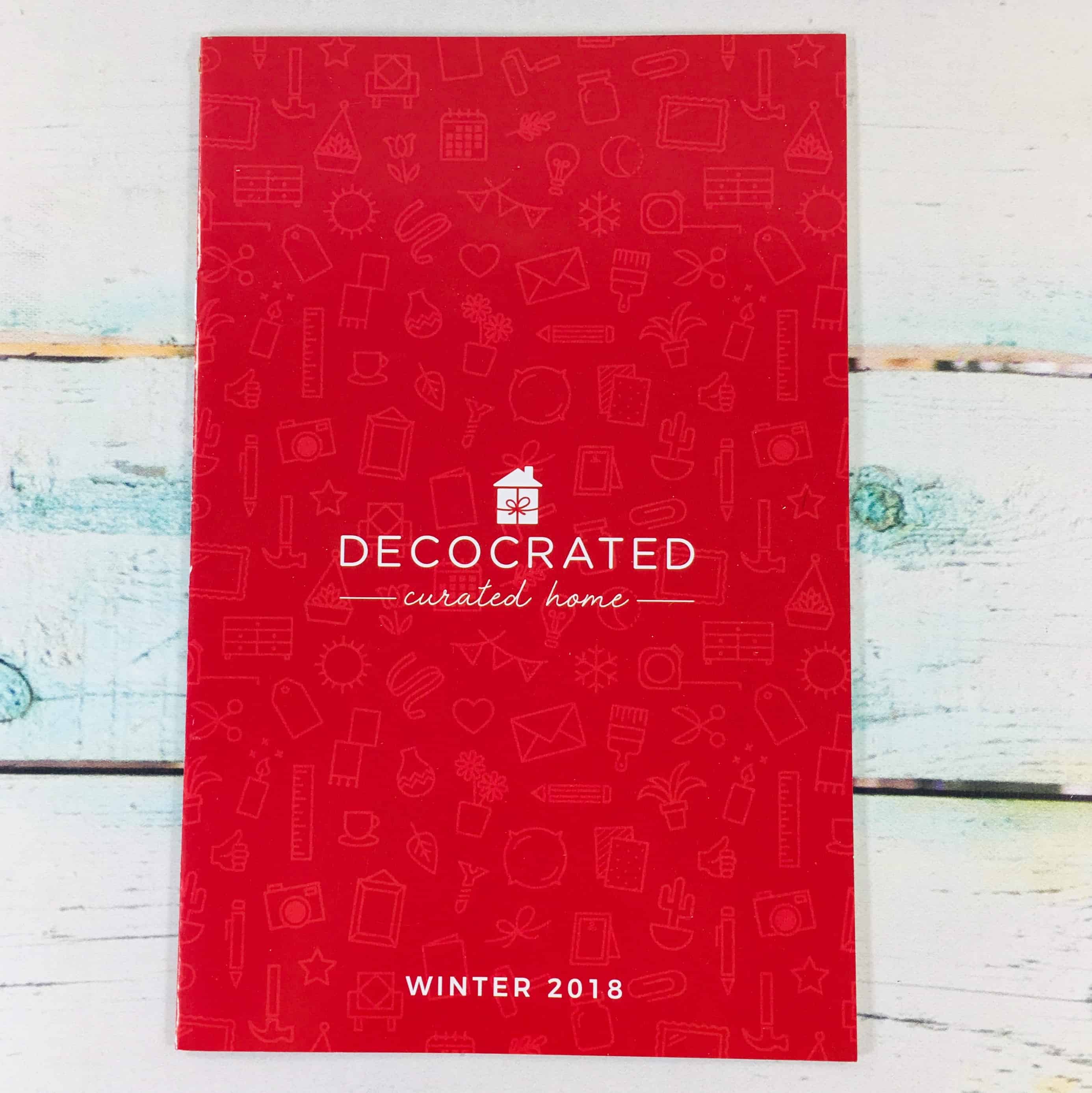 Next up was a lovely booklet with some ideas on how to use the items included this season. Items will vary each shipment but will also follow a certain pattern.
Every crate includes one or more hand-picked pieces in each of the following categories, so you never get too much of the same thing:

Vessel — think trays, caddies, crates, baskets
Tabletop Item — think figurines, lanterns, clocks
Wall Hanging — think art prints, typography, plaques, banners
Textile Piece — think table runners, placemats, throw pillow covers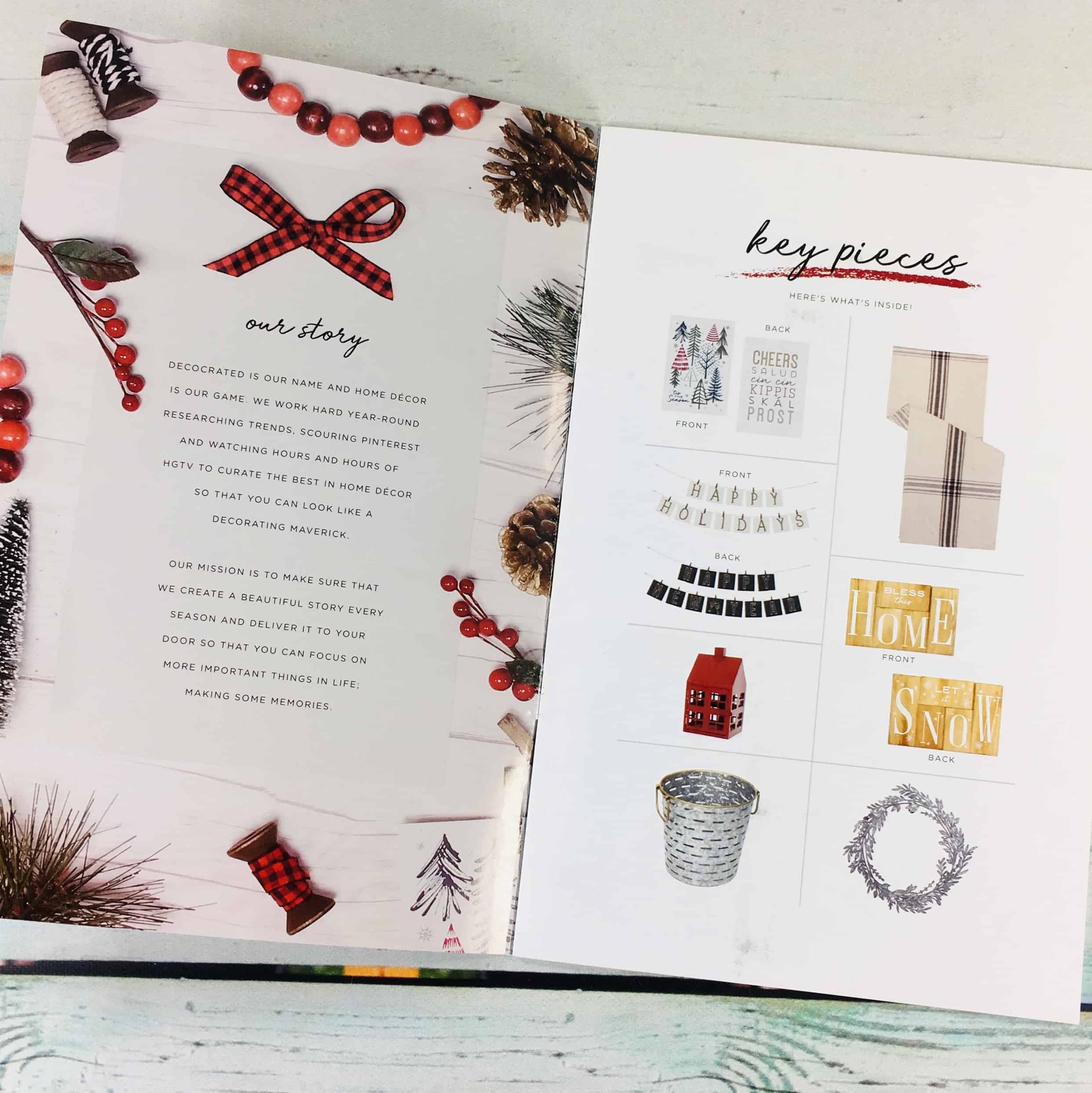 The key pieces were shown at a glance.

I'll let the rest of the pictures do the talking, but the idea is to show how each item may be used, both on its own and with pieces received in earlier boxes. This is my first box but I understand that the pieces are supposed to work together for a cohesive decorating scheme.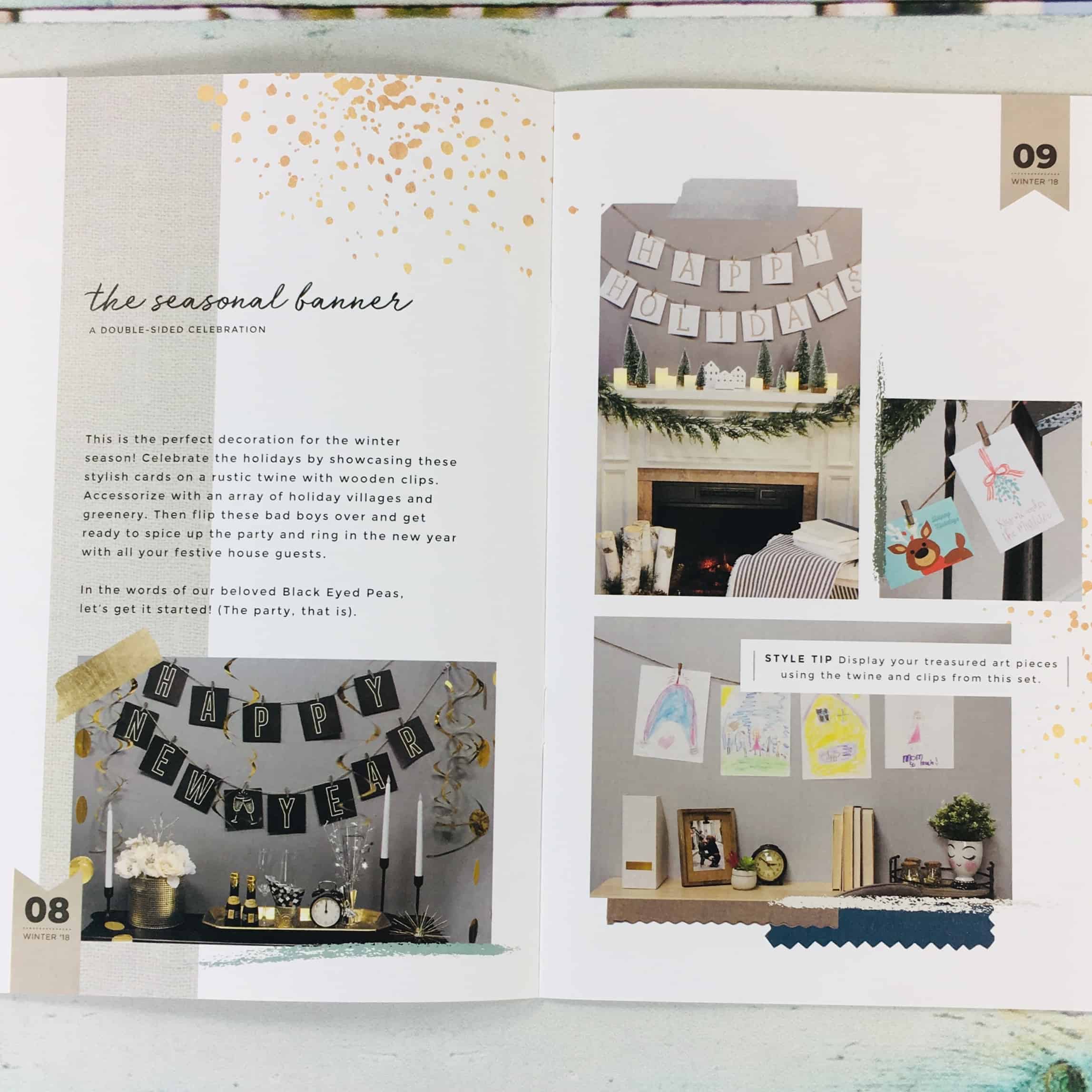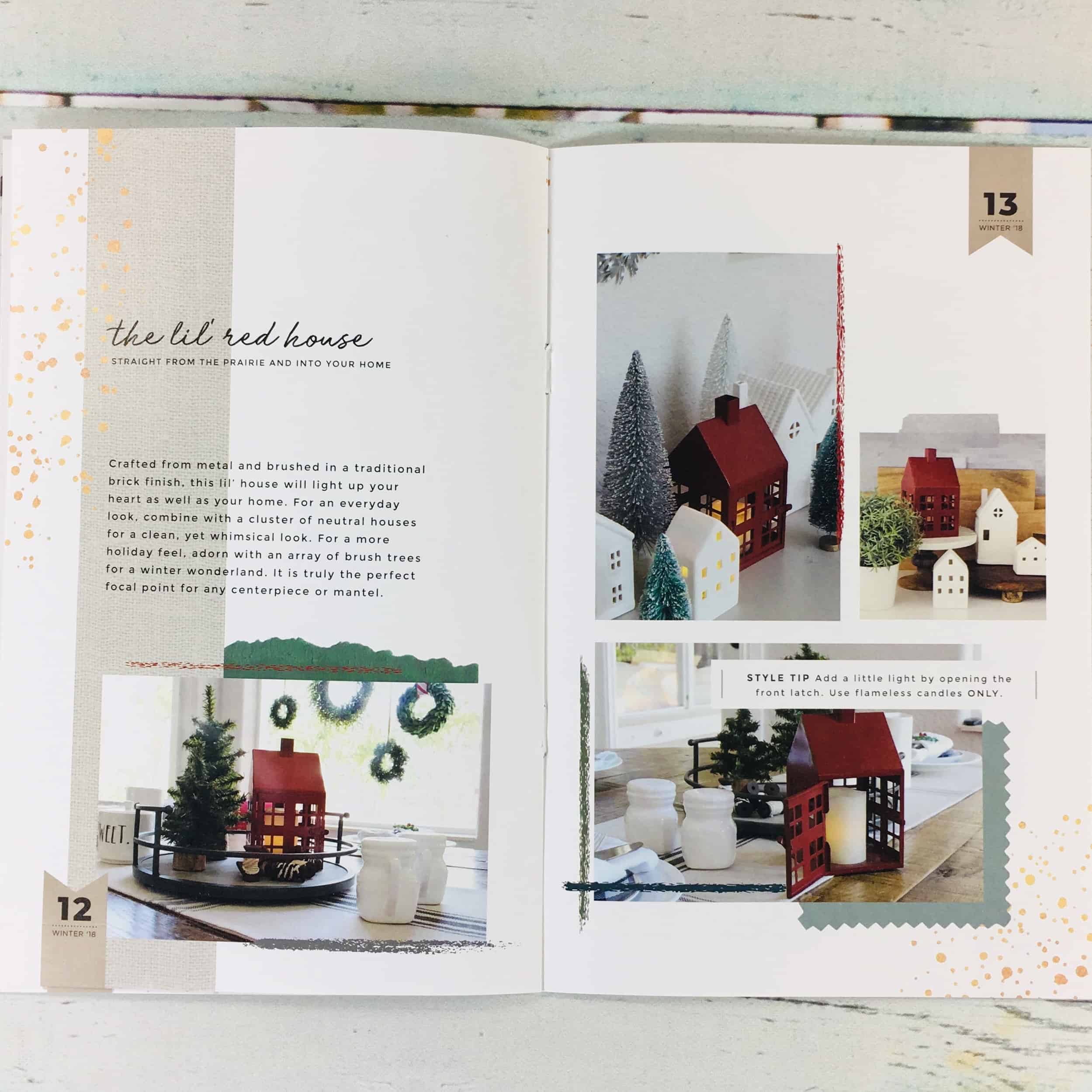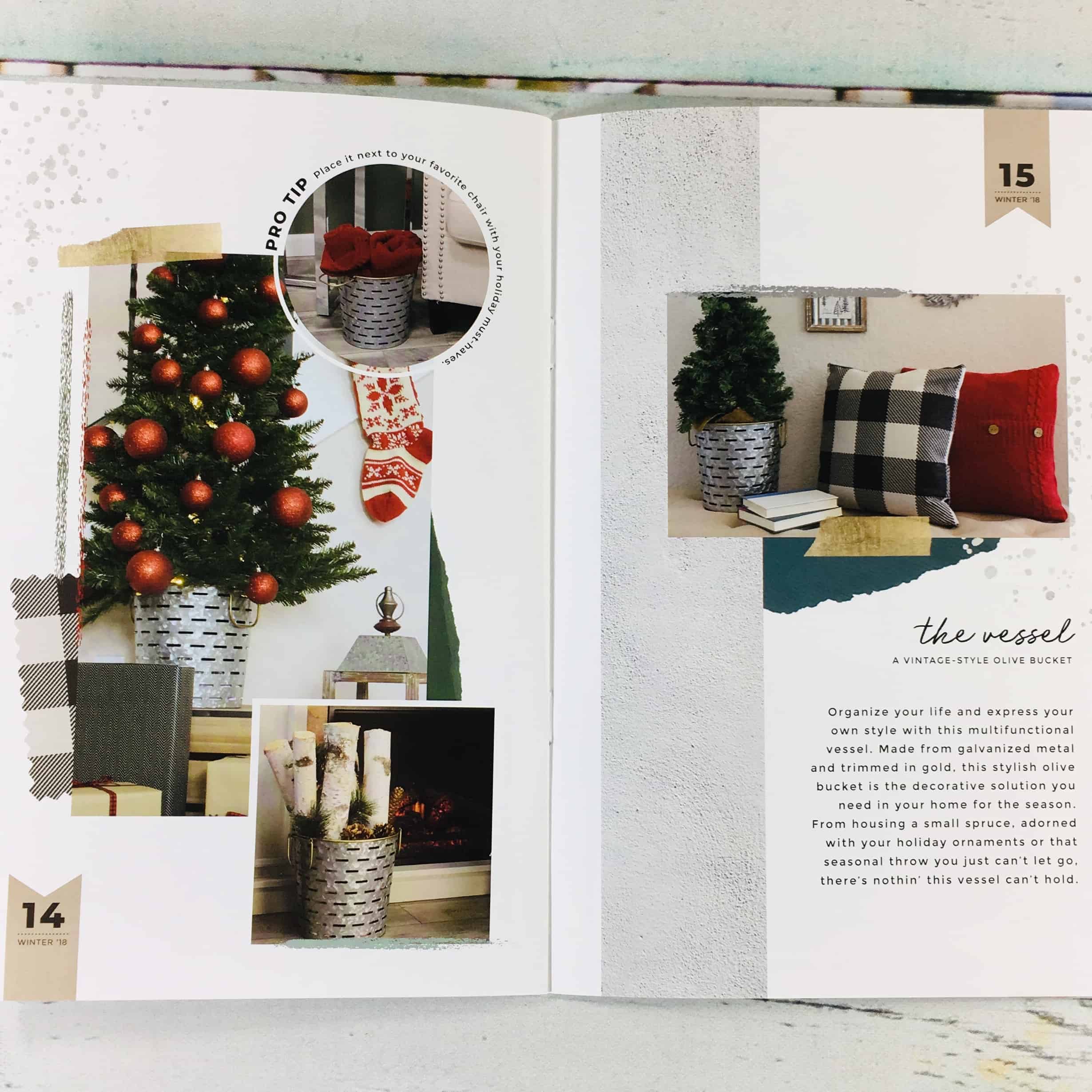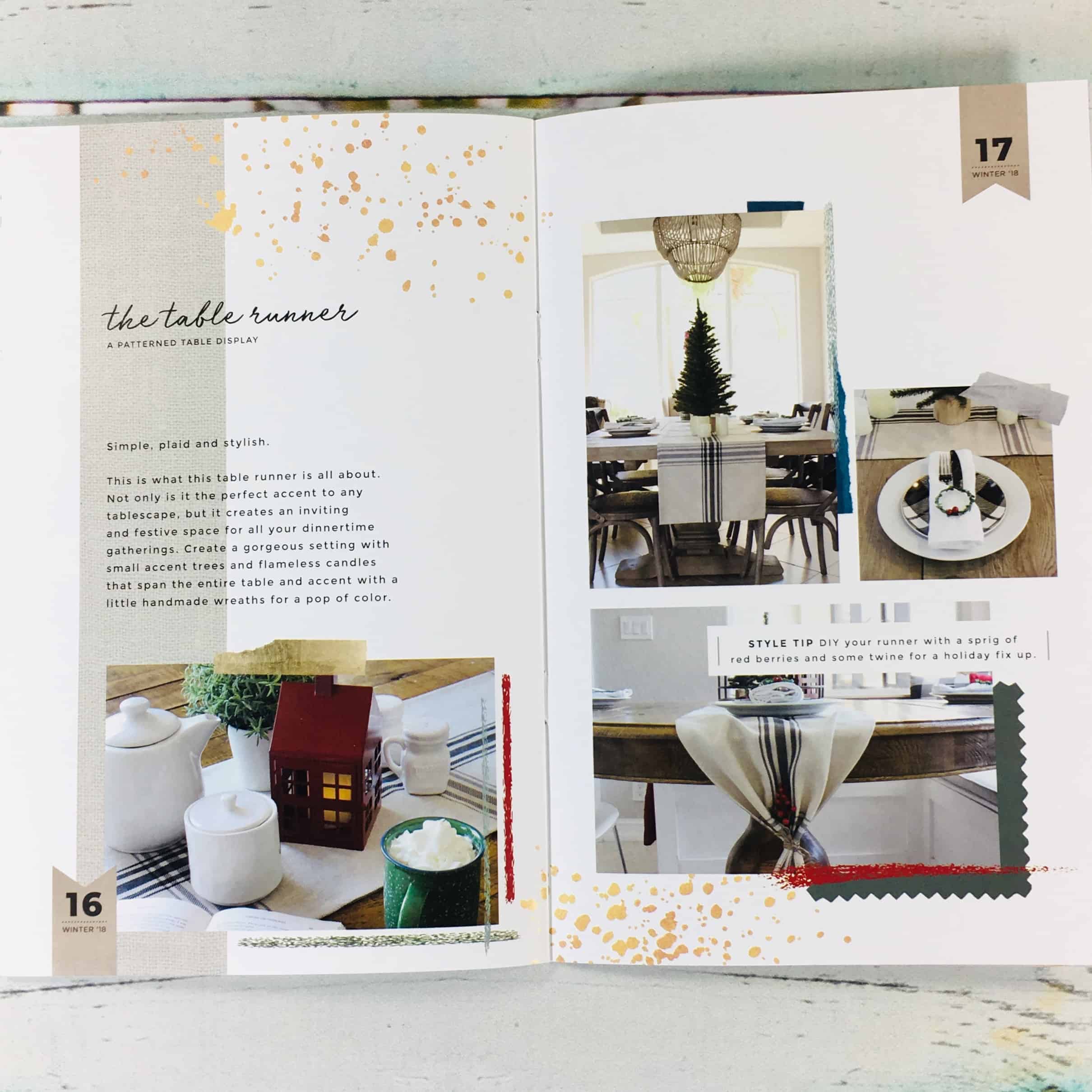 Feel free to share your styling tips on Facebook and Instagram – I need all the inspiration I can get!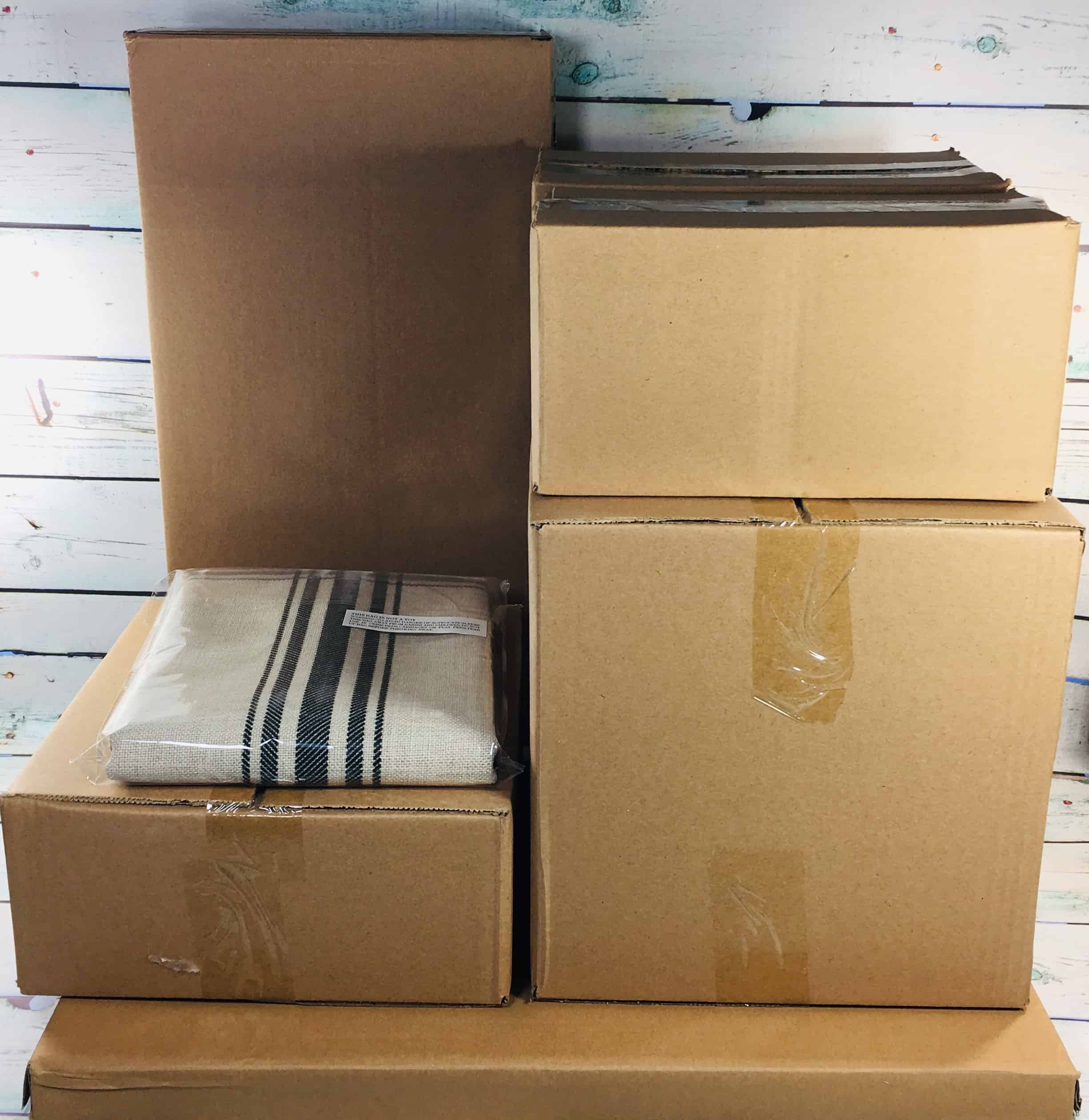 I discovered several boxes inside. I could detect the scent of mothballs but after leaving the items to sit for a few days the smell eventually faded.
Some of the items were protected by bubble wrap, others were wrapped in plastic.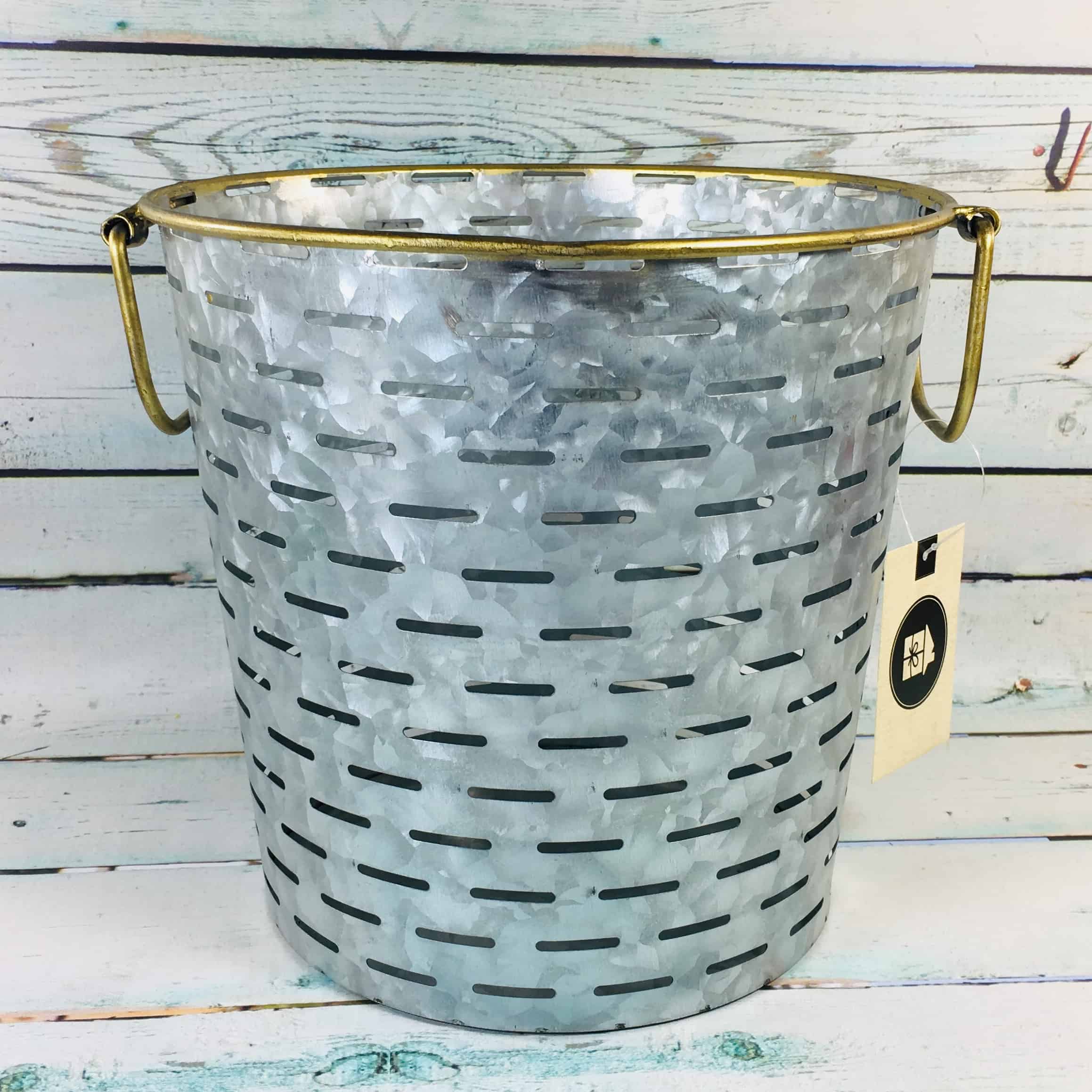 Vintage Style Olive Bucket is made of galvanized metal and can be put to use holding a throw or storing pine cones. I plan on using it as a log holder next to my fireplace.
There is gold trim around the top and the bucket is about 9″ high and 9″ across the top. There are two handles that are also gold.
The Little Red House is brick red and would look adorable with some greenery hanging out of it.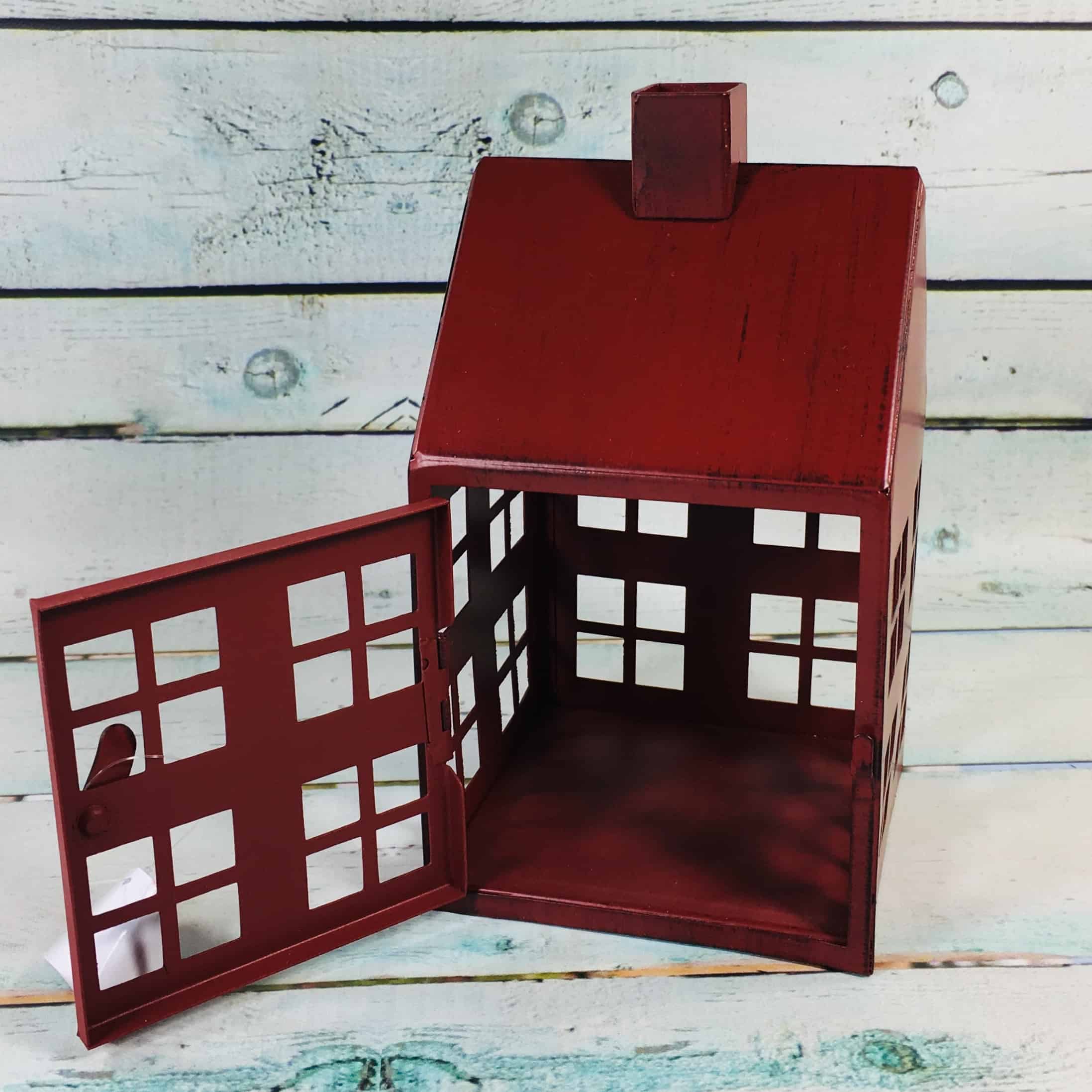 The front door opens so a battery-operated candle could be placed inside.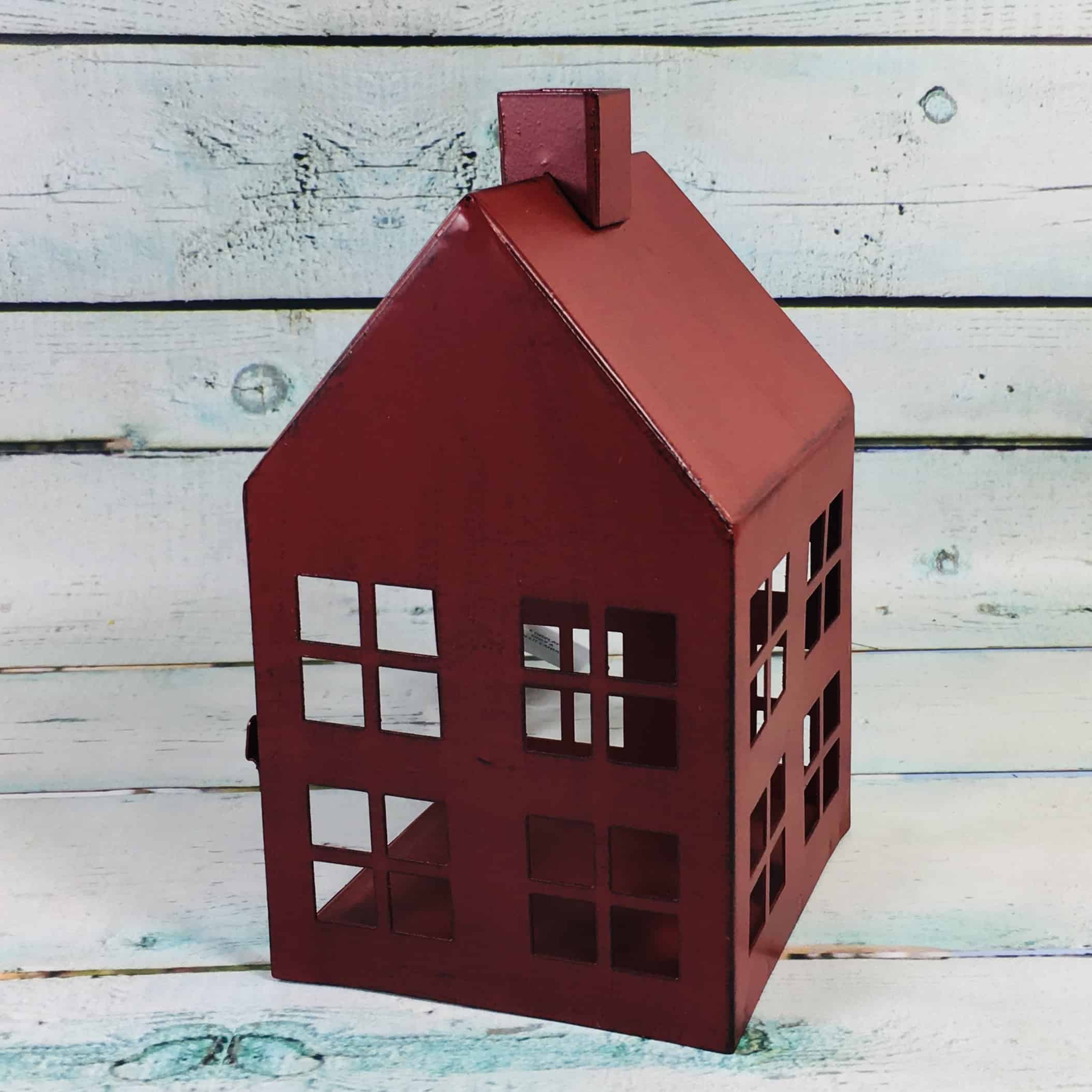 So cute! The house is about 7.5″ tall and 4″ wide on each side.
The next item was secured really well so keep something sharp nearby to get it open.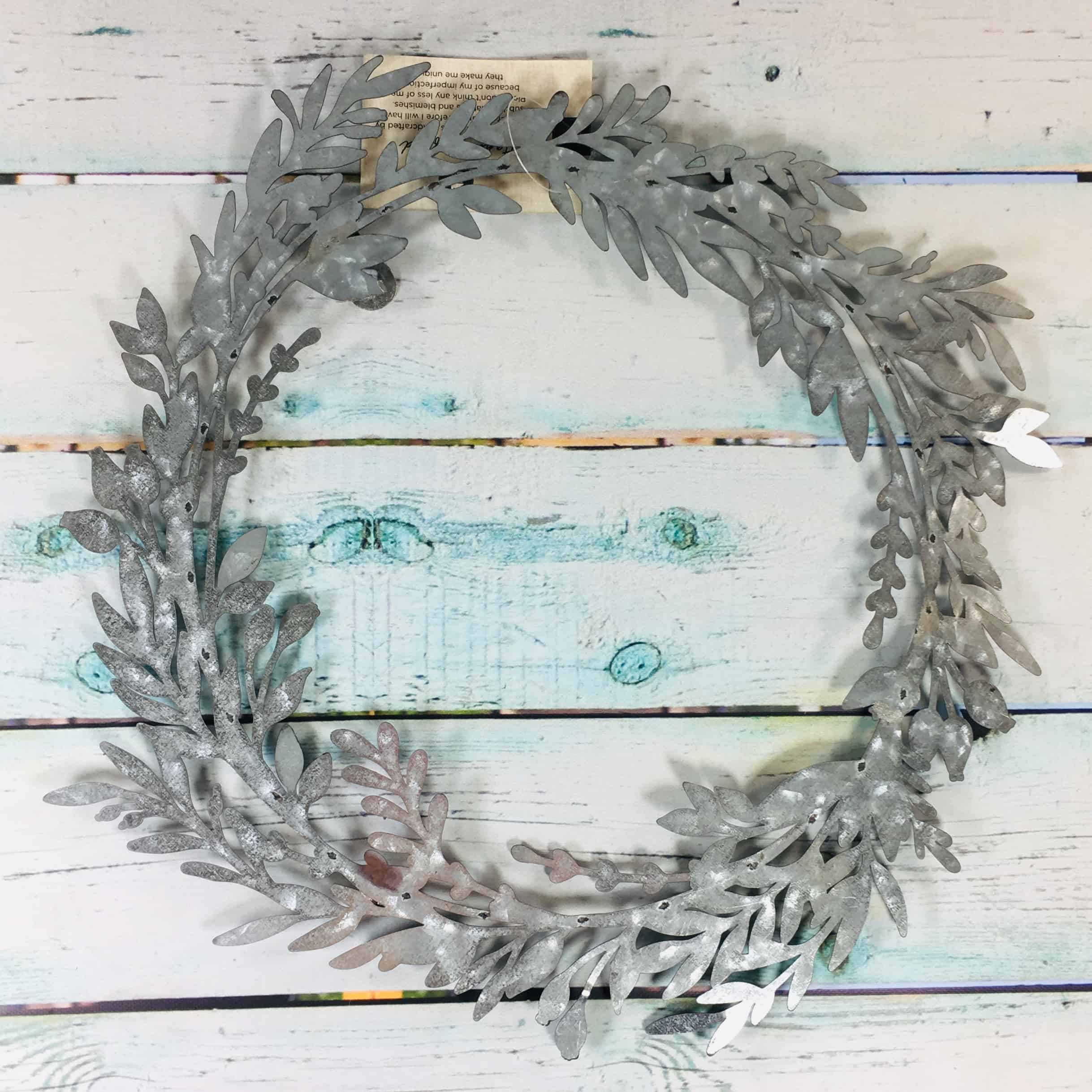 Hand Crafted Ornate Wreath will make for a great wall hanging.

There is a spot on the back that will fit on a nail on the wall. Or lean it against the wall if setting it on a fireplace mantle. It's about 12″ all around and looks like galvanized metal. You can even stick notes to it with magnets!

Plaid Table Runner I do not currently own a table runner so I am so happy to have this! Plaid is perfect for this time of year, and the neutral colors will work with a variety of decor styles. The tag inside says it is 14′ x 72′ and is made of cotton, polyester, and elasthane. Machine wash cold and air dry.
Double-Sided Celebration Banner can be used in a variety of ways. One side says "Happy Holidays" and is in gold and white.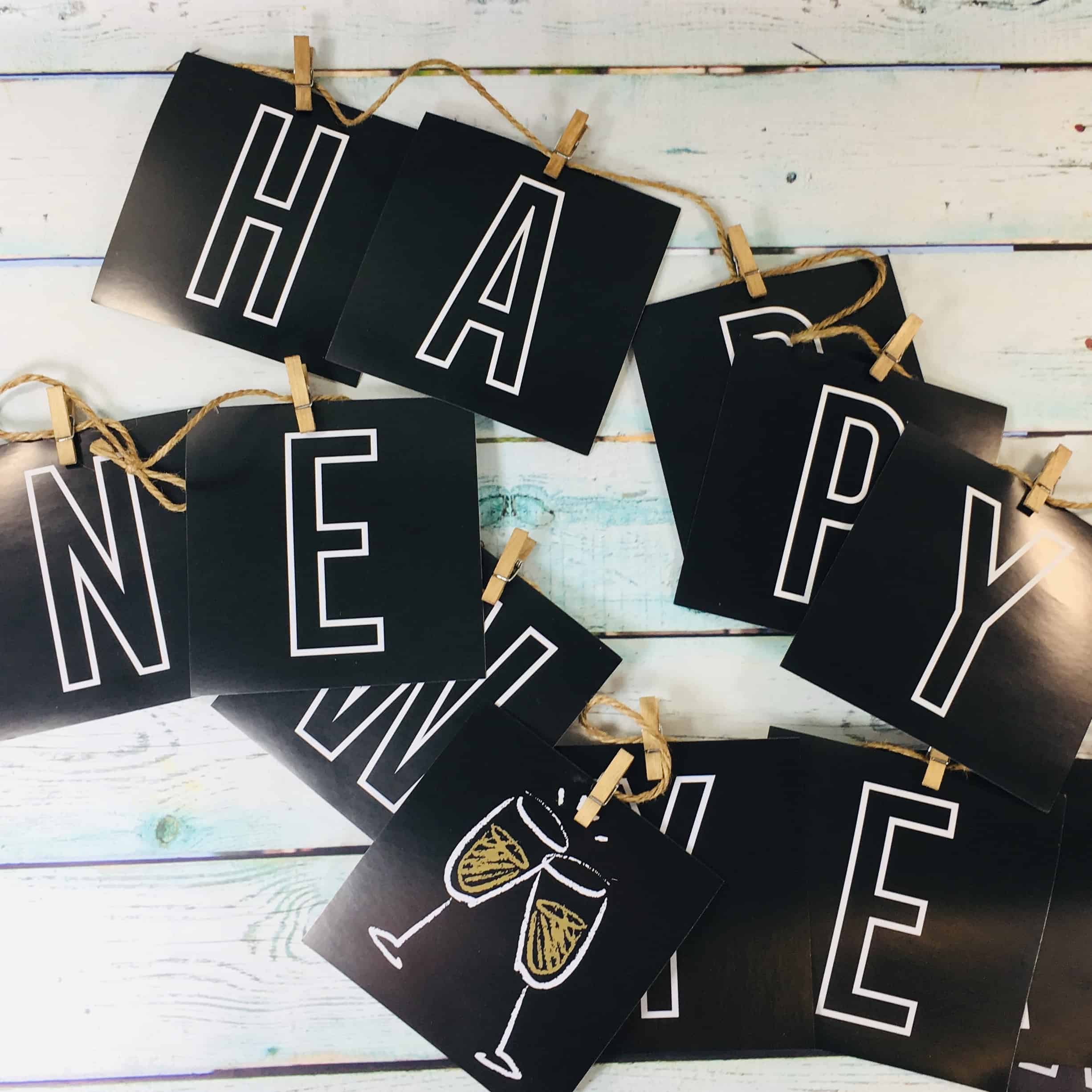 The other side says "Happy New Year" and is in black, white, and gold.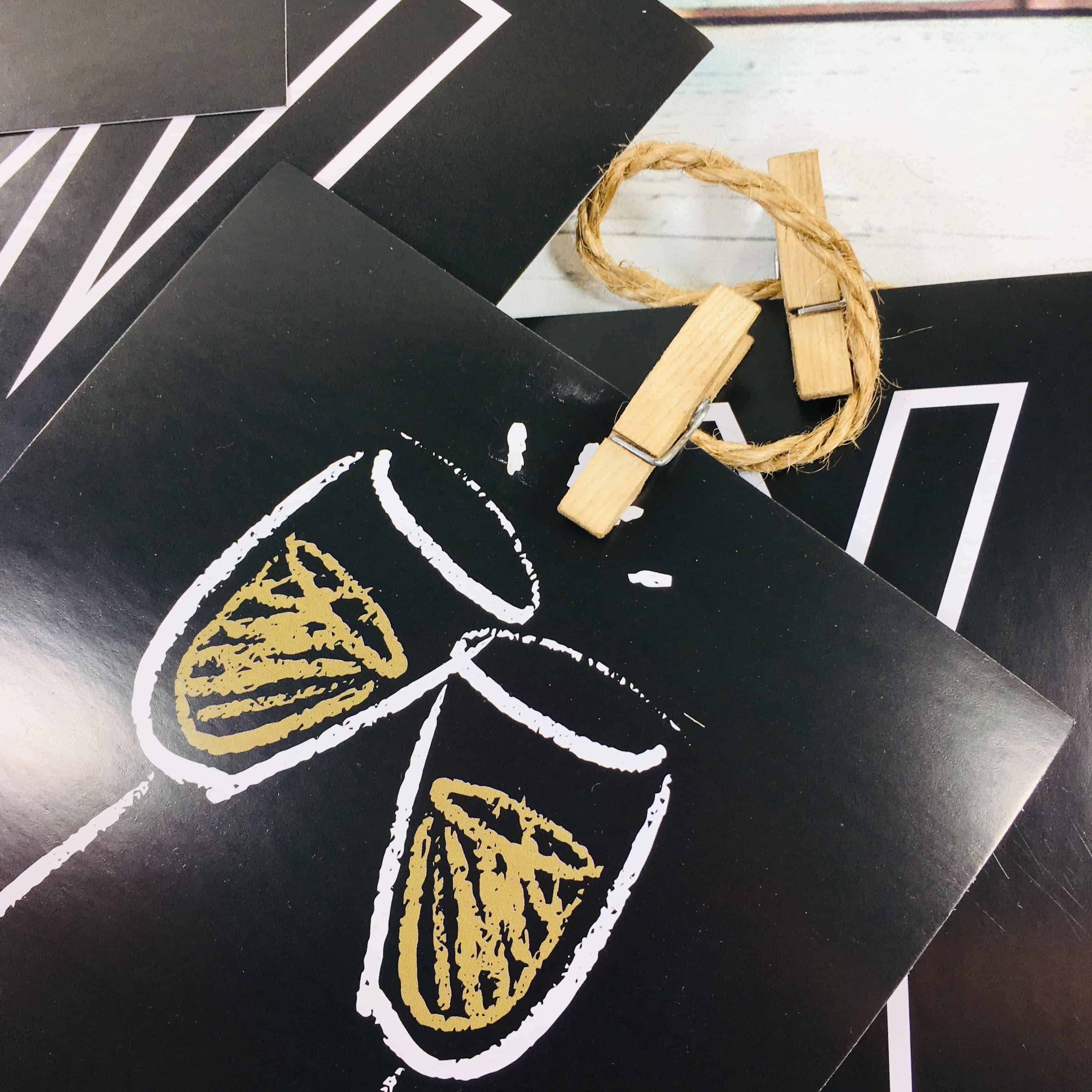 All of the cards are attached with mini wooden clothespins that are attached to twine. You can remove the cards and put other decorative cards in their place!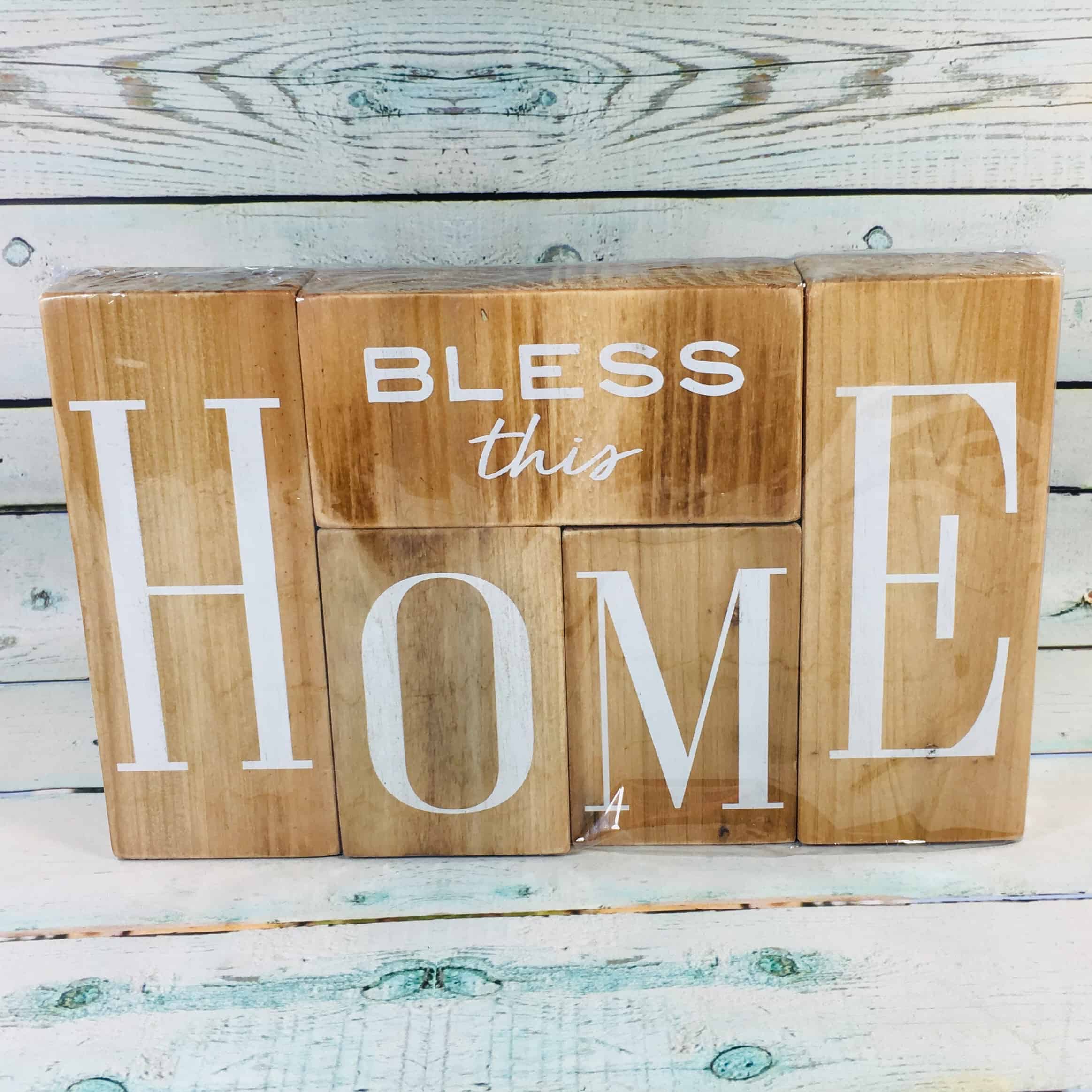 Interchangeable Message Wooden Blocks I love this idea! These four wooden blocks spell out a message on one side, and a different message on the other!
The blocks are made of pine wood and while this side is perfect for winter, the other side works for the rest of the year. The whole display is about 12″ across and 7.75″ high.

When you sign up for Decocrated you will most likely receive your free gift first. The free gift is this Clip Photo Frame.
It came with a card that listed the shipping dates for this subscription.

You can either hang this frame or set it somewhere to stand on its own. It is 7″ across and 9″ high. It is the perfect size for displaying a postcard or other 4″ x 6″ print.
Here it is with the included print from this shipment.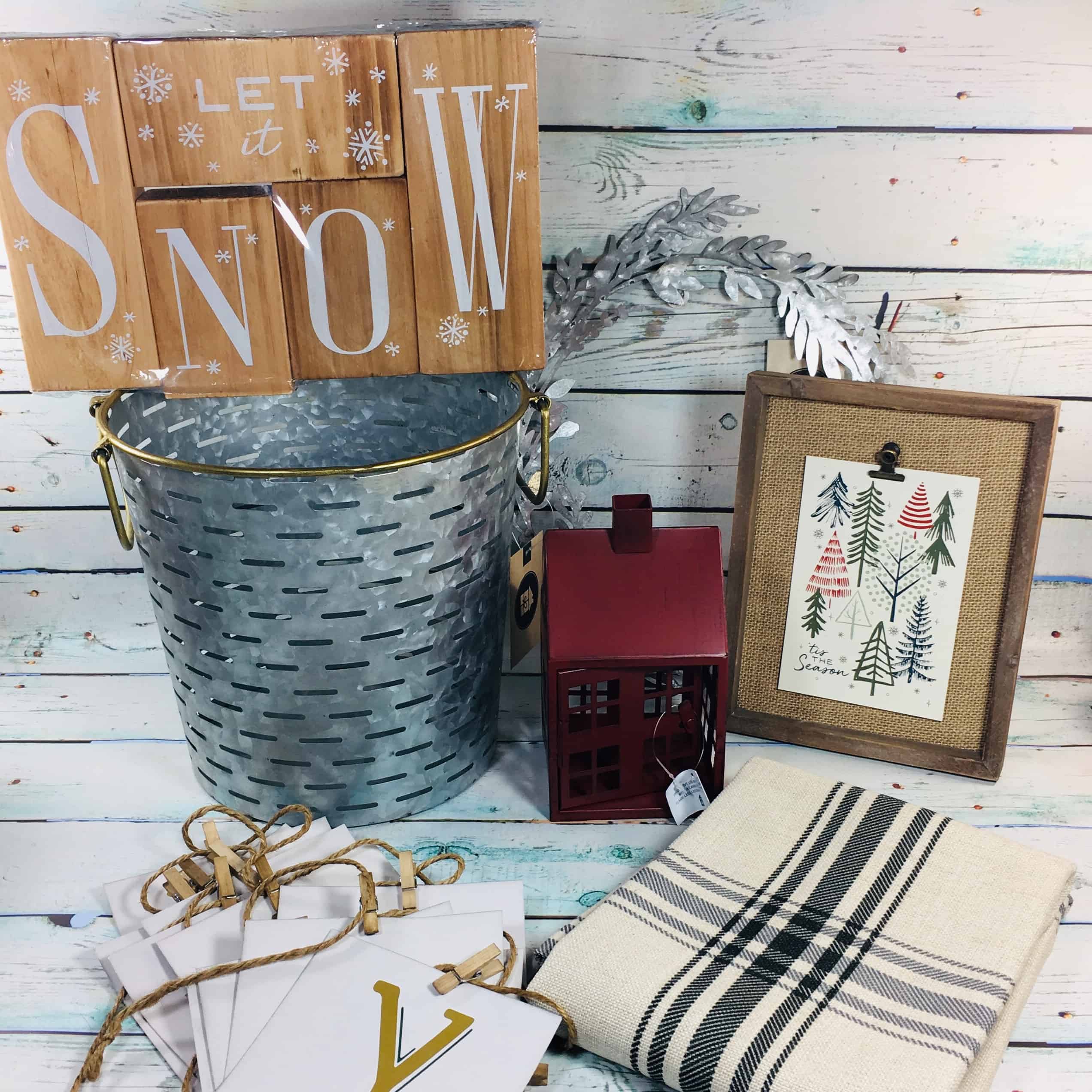 Y'all, I am in love with my very first Decocrated Box! I am extremely challenged when it comes to home decorating and haven't put much effort into it even though I've lived in my house since 2007. I enjoy the rustic and modern farmhouse style popularized by a couple from just up the way from me in Waco and this box reminds me of that style, but at a fraction of the cost. I appreciate that the items work well together and that after a year I should have a pretty good start on making my home cozy and cute. I also appreciate that each item can be used in different ways, whether that means flipping it around or simply changing a print in a frame – even I can do that!
What do you think of this season's Decocrated box?