Bespoke Post is a men's lifestyle subscription box offering sophisticated accessories, gear, and curated interest kits, although nearly all of their offerings are unisex and would be equally appropriate for any woman with a rugged and adventurous side.
Bespoke Post has a unique model – you can select your box from a variety of offerings, or receive their automatic monthly selection picked just for you. You can also skip the month if you're not interested in any of the available boxes.
Our selection for this month, CHECKMATE, is still available.
DEAL: Save $9 on your first box with coupon code FREEBEER.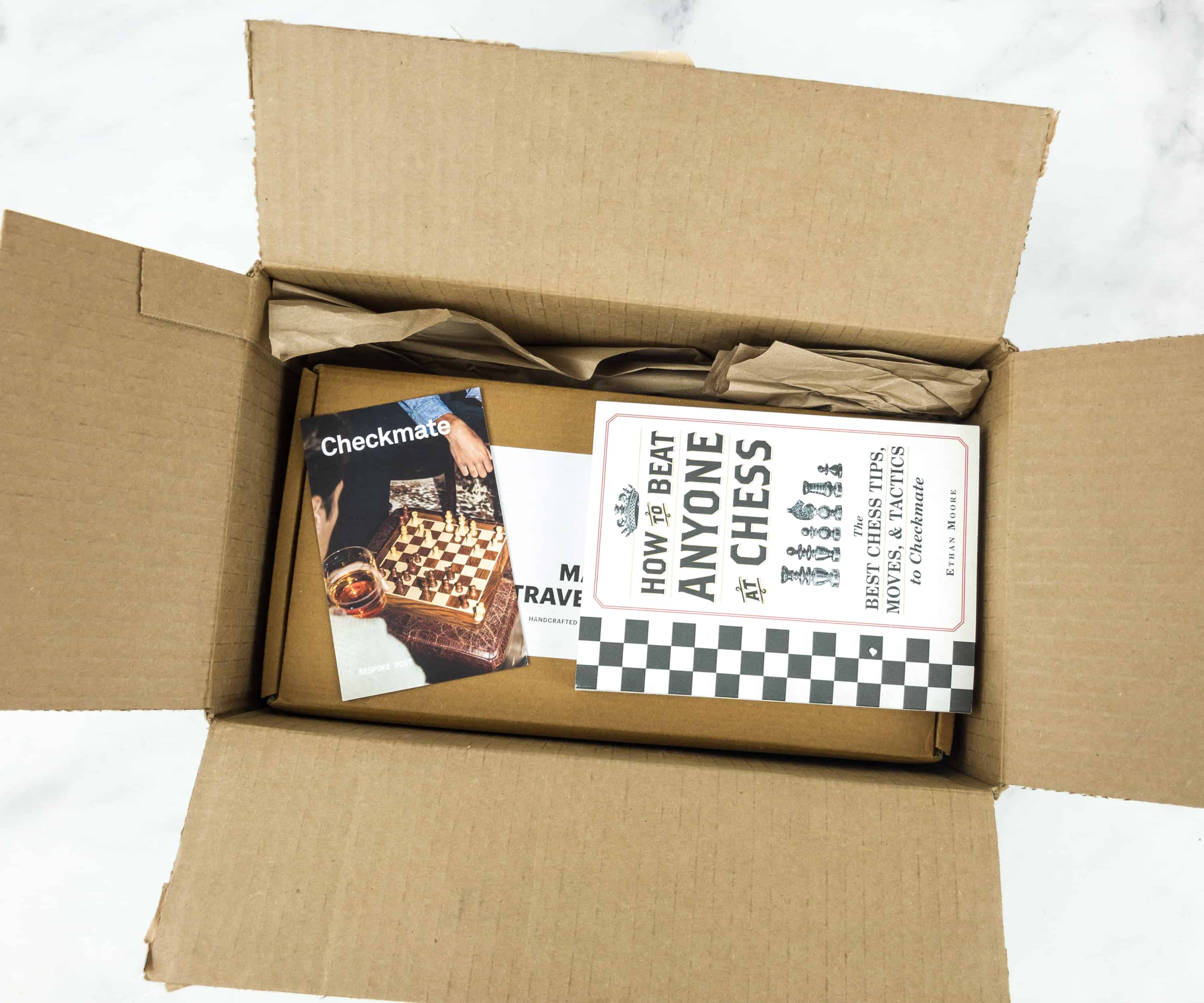 Each box includes a card that provides this month's featured item.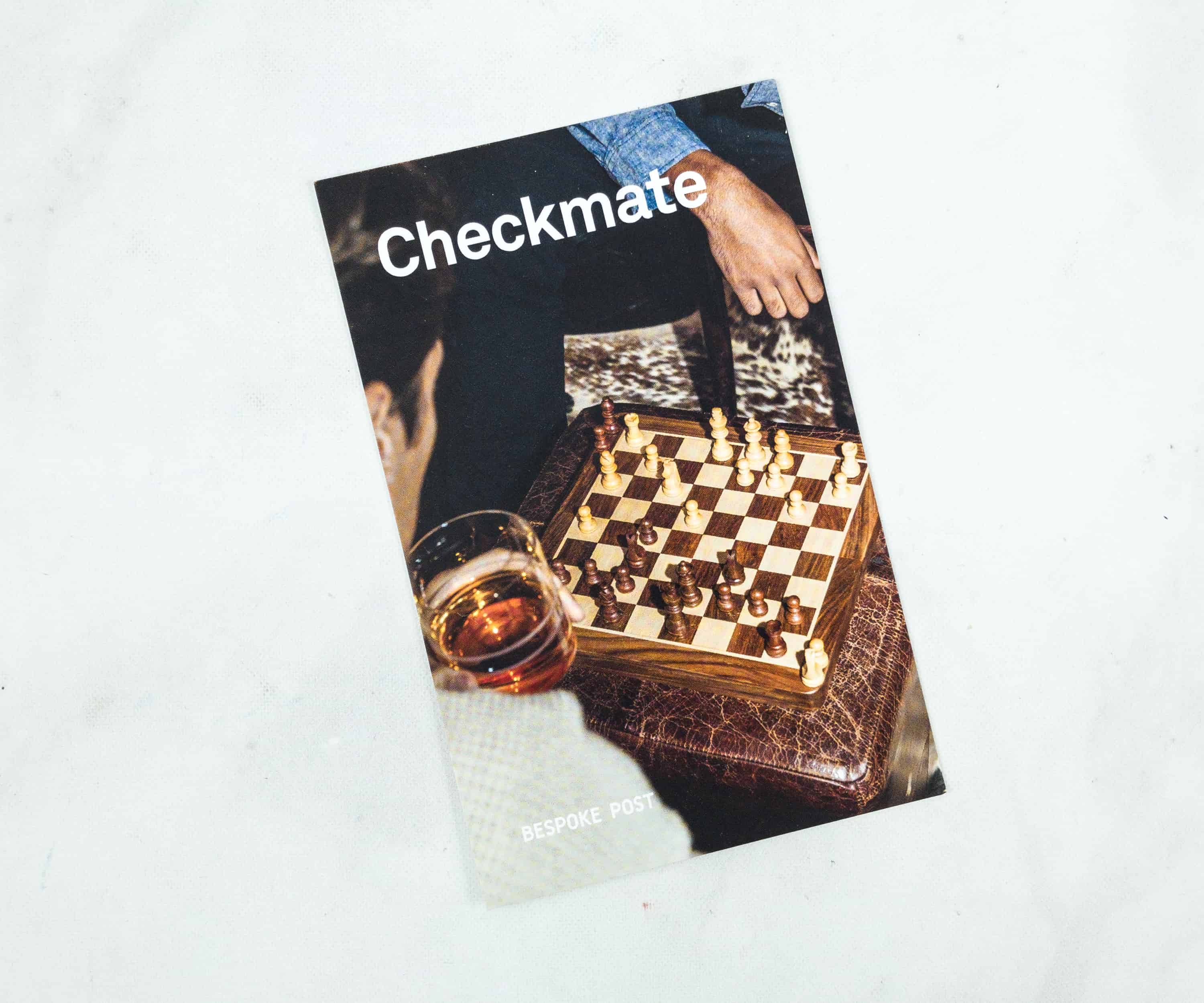 This month's box is called CHECKMATE!
The back of the intro card has a brief description of everything in the box, explaining why each item is such an awesome choice for this curation. Most boxes have a small selection of items — usually one main item and some accessories.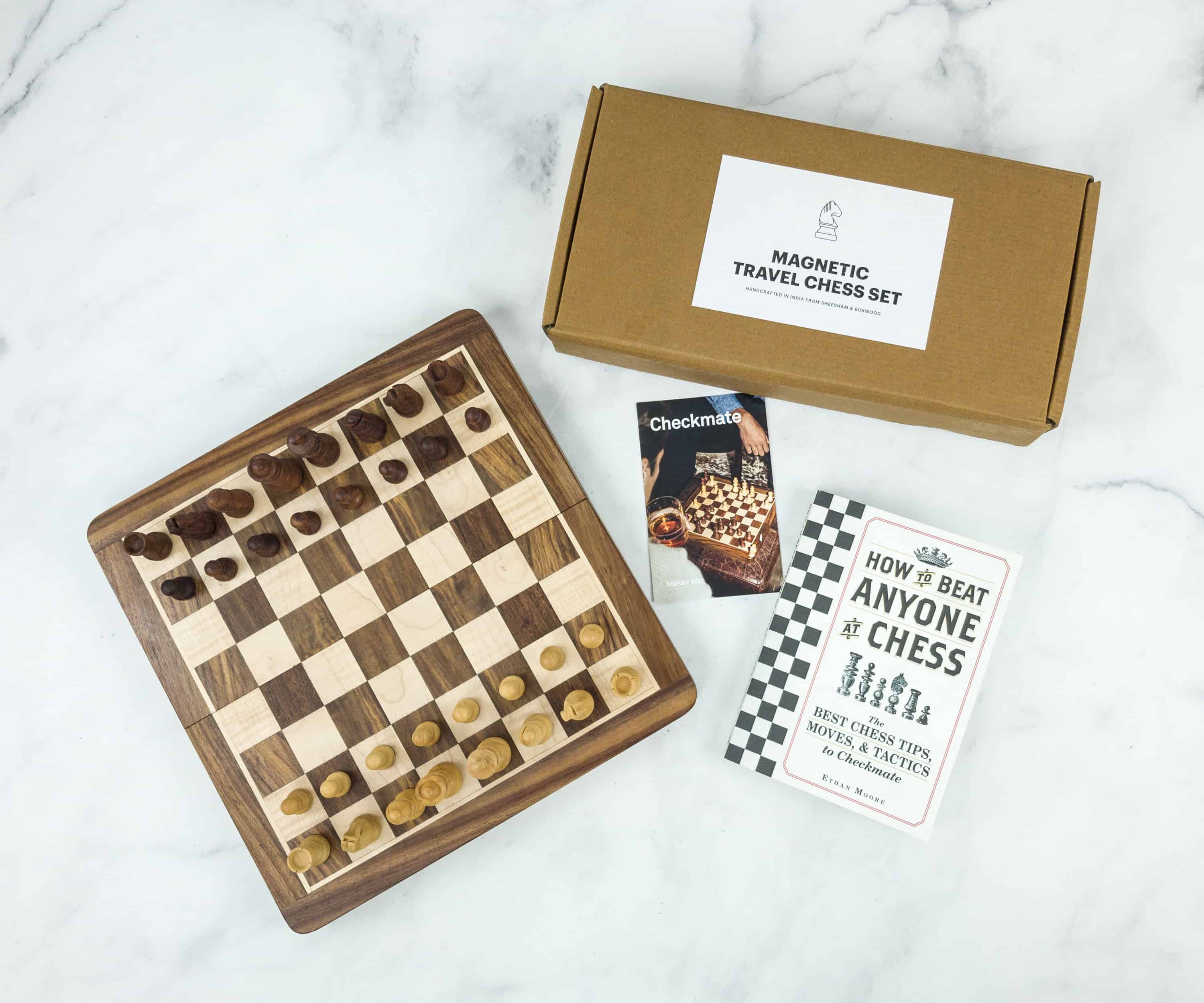 Everything inside my box!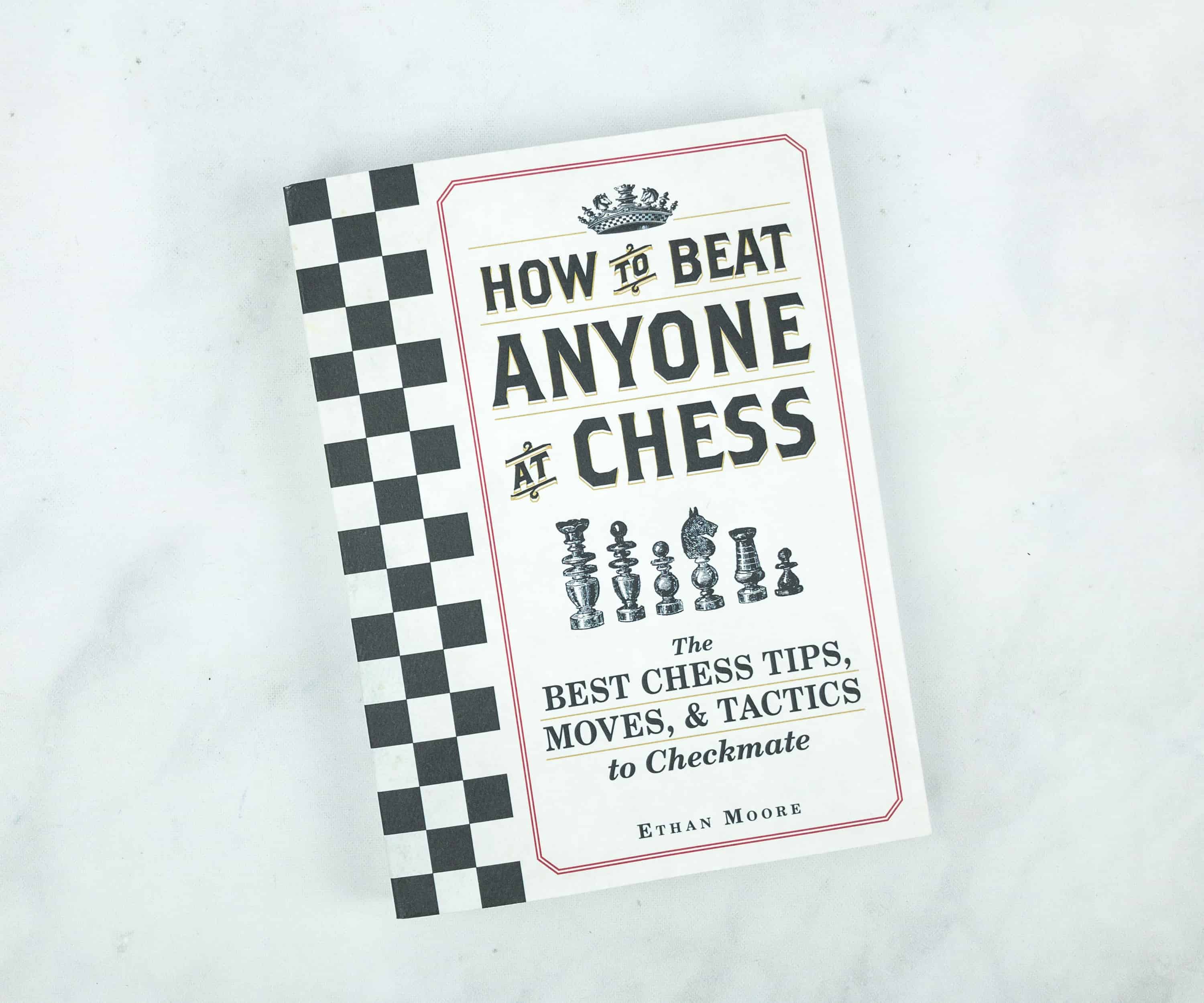 How To Beat Anyone At Chess by Ethan Moore ($10.19)
Learn to take the king like a pro!

Whether you've played a few matches or are completely new to the game, How to Beat Anyone at Chesshelps you master leading strategies for one of the hardest games out there. Each page guides you through important moves with easy-to-understand explanations and tips for staying ahead of your opponent. From utilizing the queen's power to slaying your rival's king, you'll learn all about the traps, squeezes, and sacrifices that give players an extra edge and how you can use these techniques to beat the competition.
This book from Ethan Moore is the ultimate guide to overcome your chess opponents!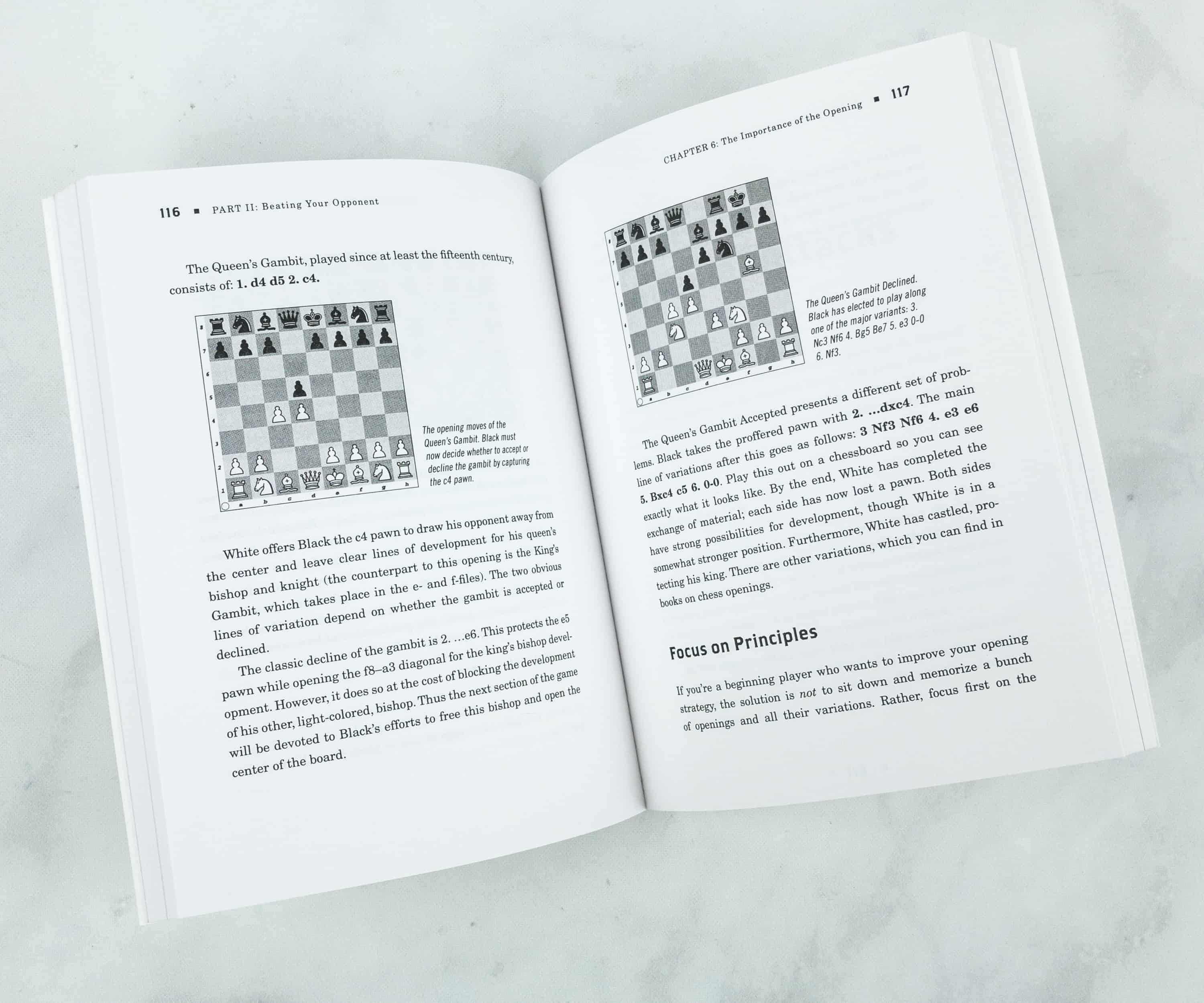 It's complete with tips, tricks, and detailed explanation about the classic game. There are also illustrations to help you better understand the concepts.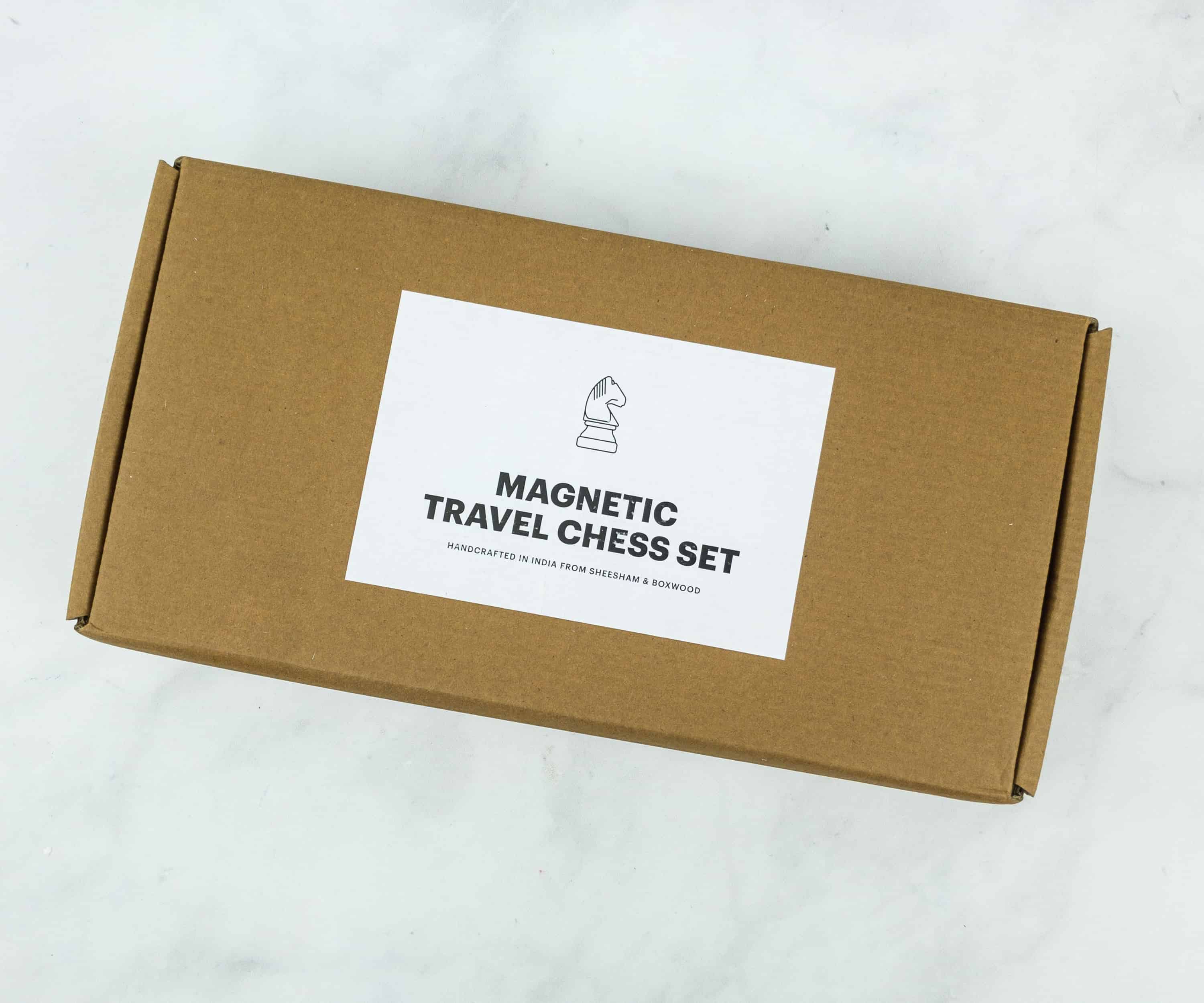 Magnetic Travel Chess Set ($6.99) Now that we have the chess guide book, it's time to practice what we've learned using this chess set. It's portable so you can easily bring it and challenge a friend wherever you go.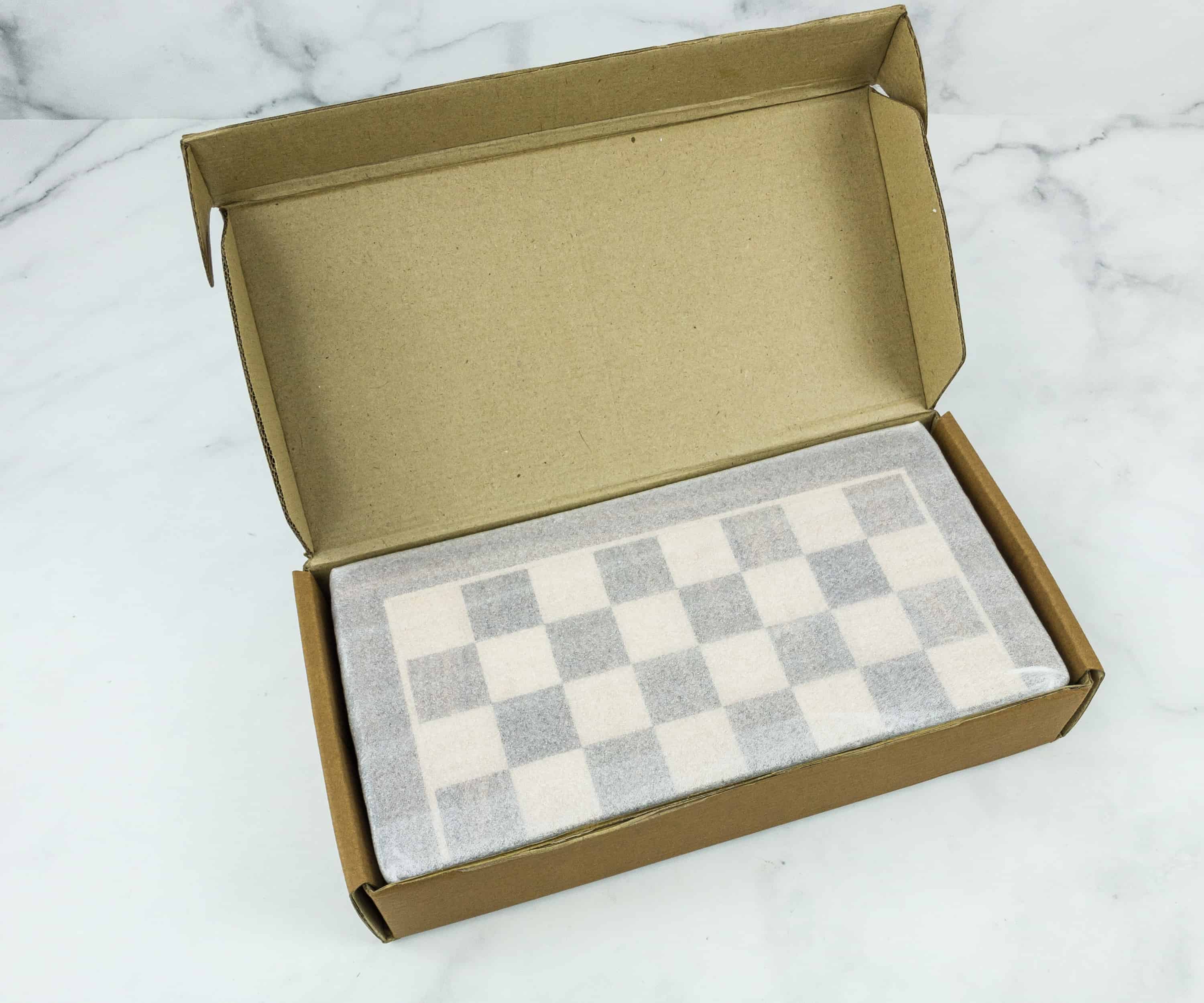 It arrives in a thick box with the board fully covered by a white paper to avoid unwanted scratches while in transit.
This wooden chess set comes with 32 wooden chess pieces and a foldable chess board.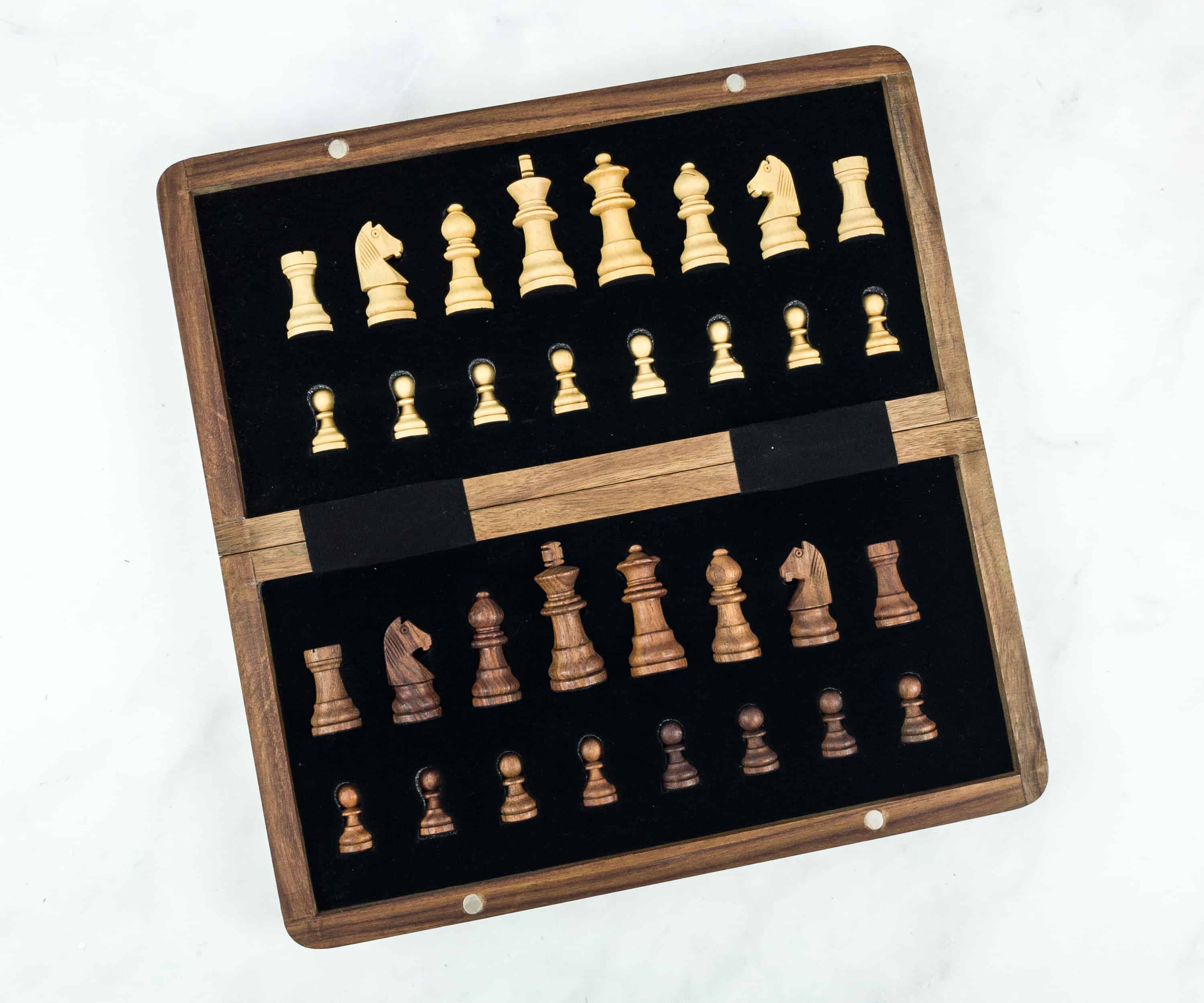 The storage comes with velvet padding to ensure that every piece is protected from damage.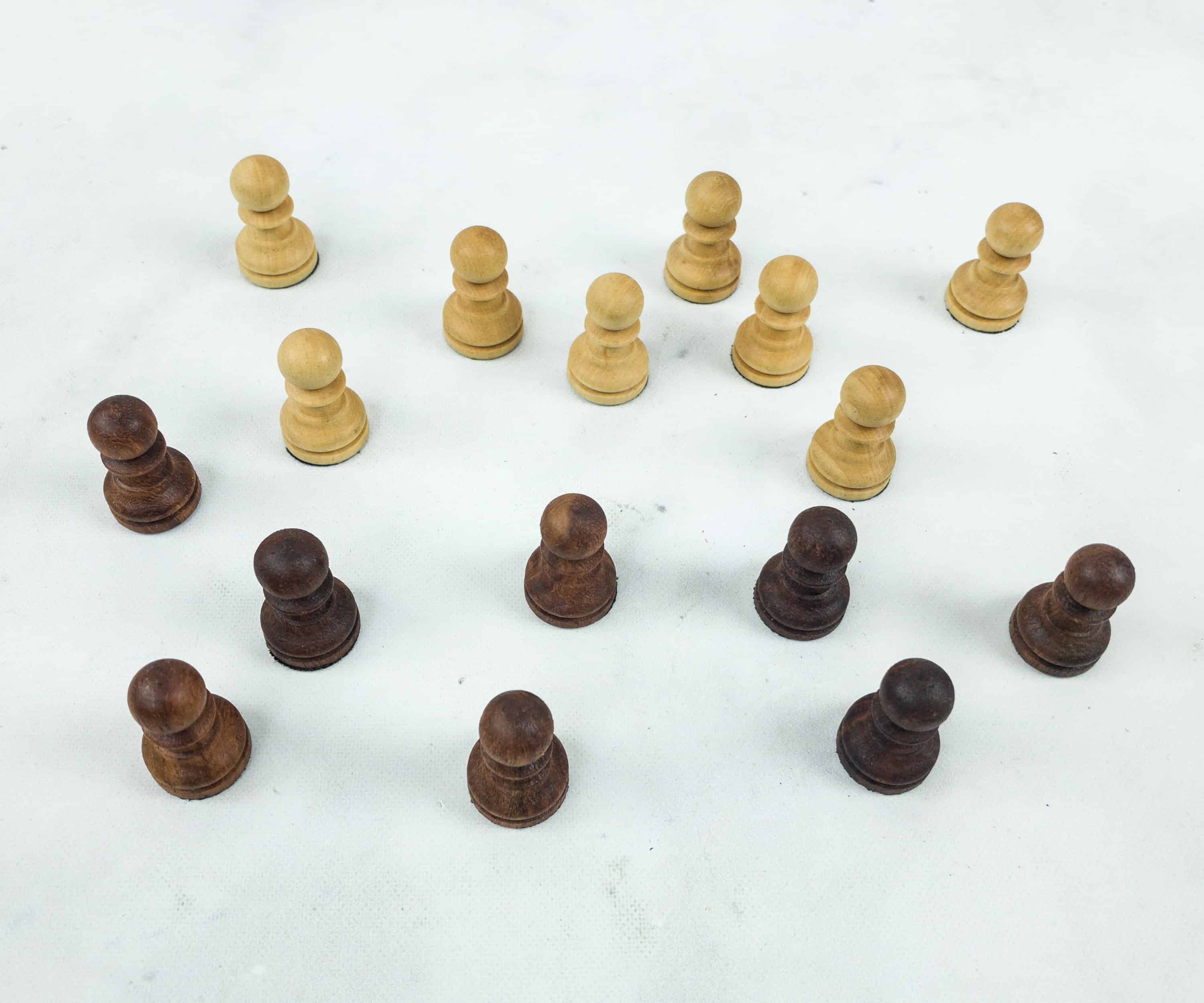 The chess pieces includes 16 wooden of pawns, 8 black and 8 white. The shortest of all pieces and it may move one or two spaces forward in their first move, and one space forward for the other next moves.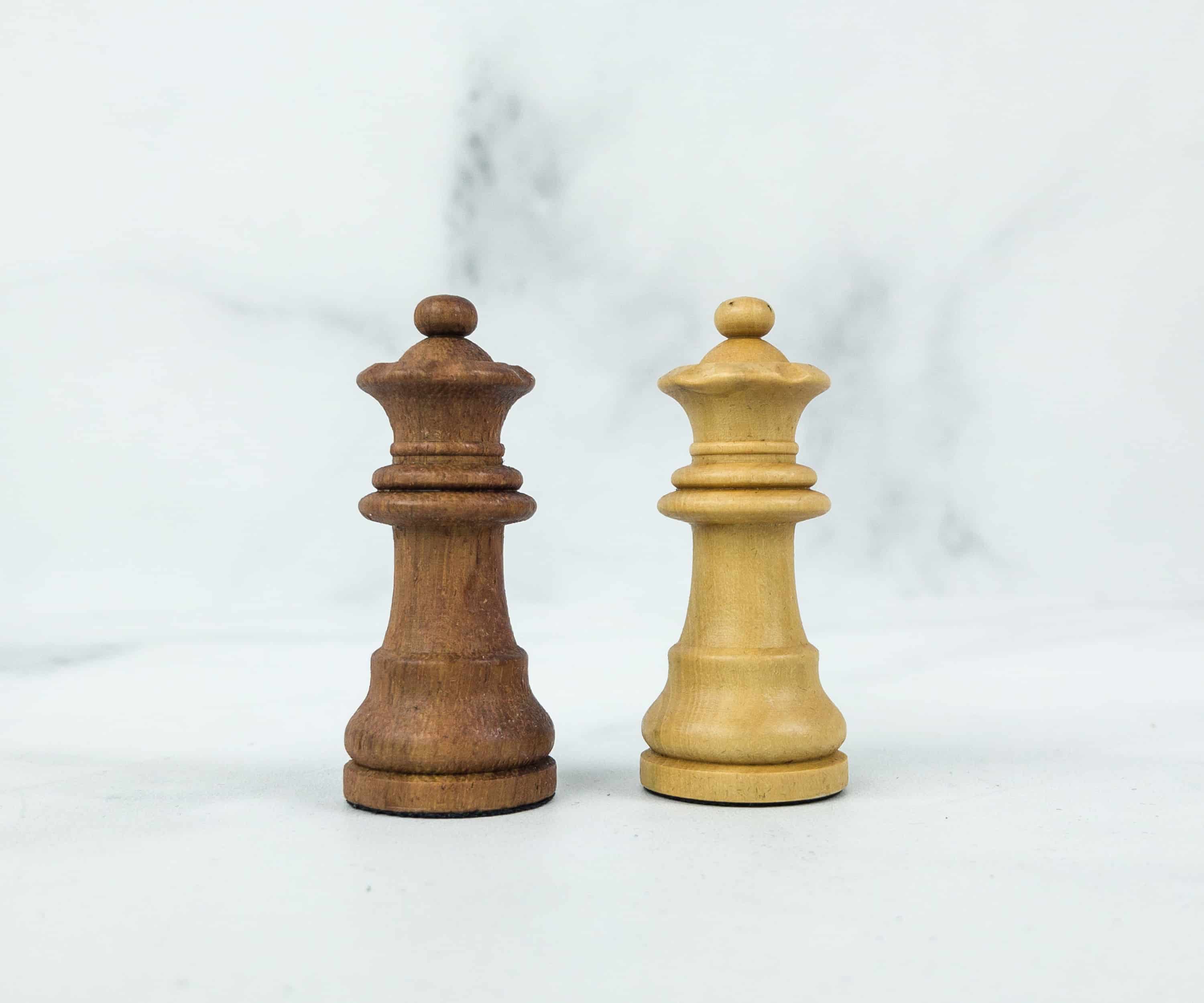 The queen is the second tallest piece in the set. It can move any number of spaces in any direction until it reaches the end of the board or it kills a piece of the opponent's army. The queen is the most lethal piece in this set.
Each set comes with a pair of bishops, they look like minarets with usually a pointed top. The bishop can move any number of steps diagonally in any direction till the end of the board or till it kills a piece of the opponent.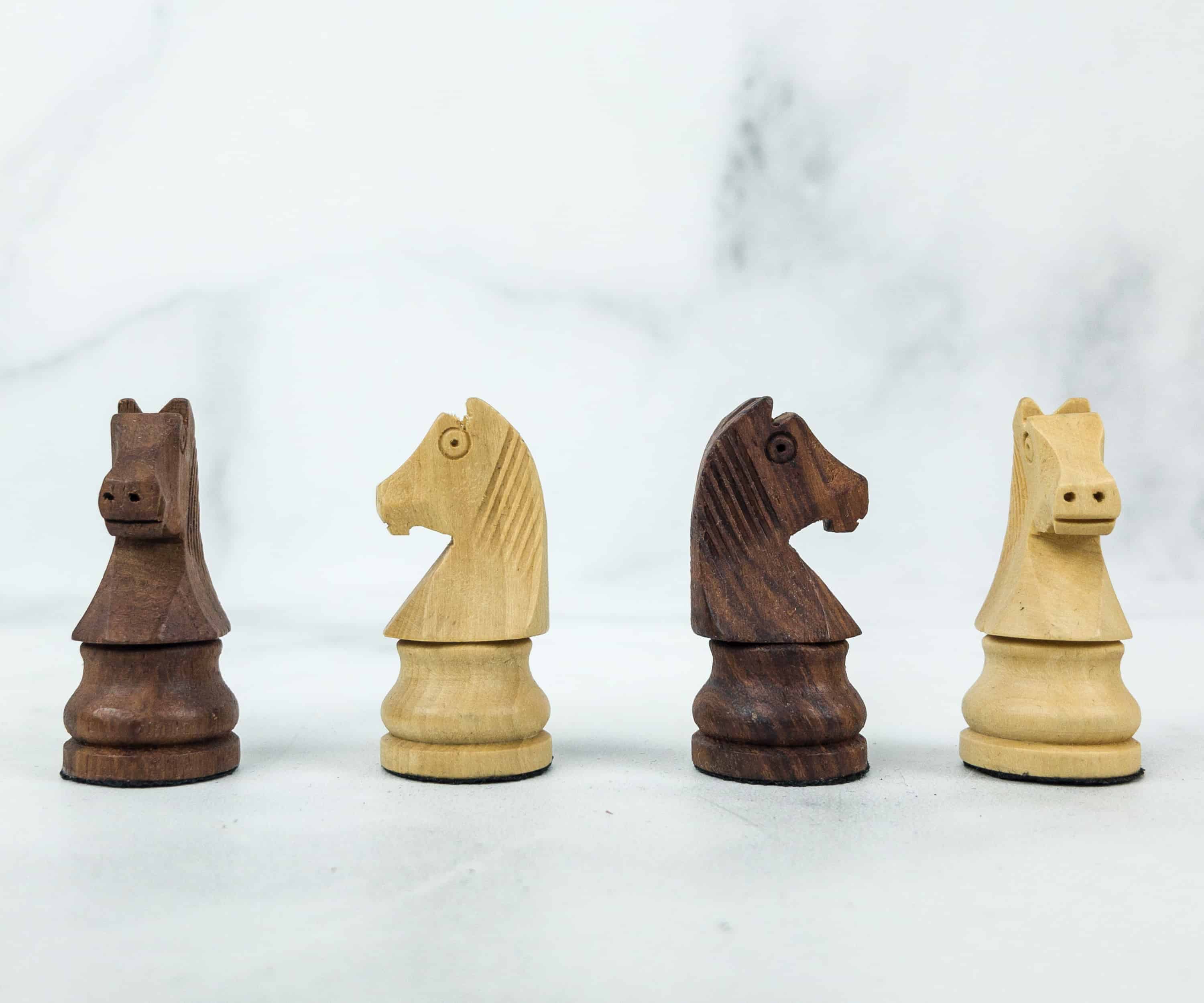 Every set also includes a pair of knights. This piece is represented by the head and neck of a horse. The knight can move two and a half steps in any direction. This means that it may move two spaces in any direction and one step sideways, each time.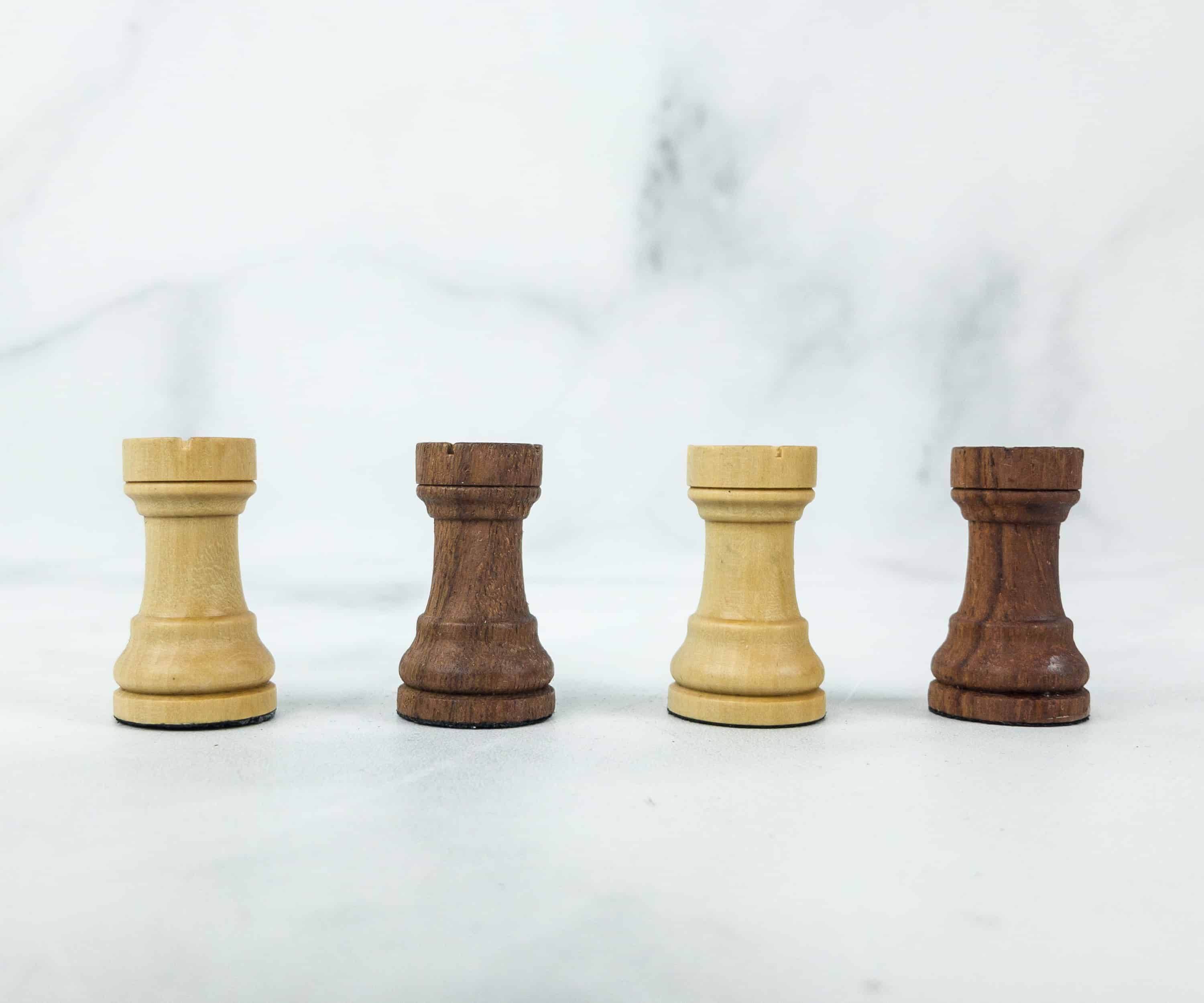 The rook is the piece which looks like a castle, and in some parts of the world is also known as a castle. It can move any number of horizontal or vertical steps until it reaches the end of the board or kills a piece of the enemy.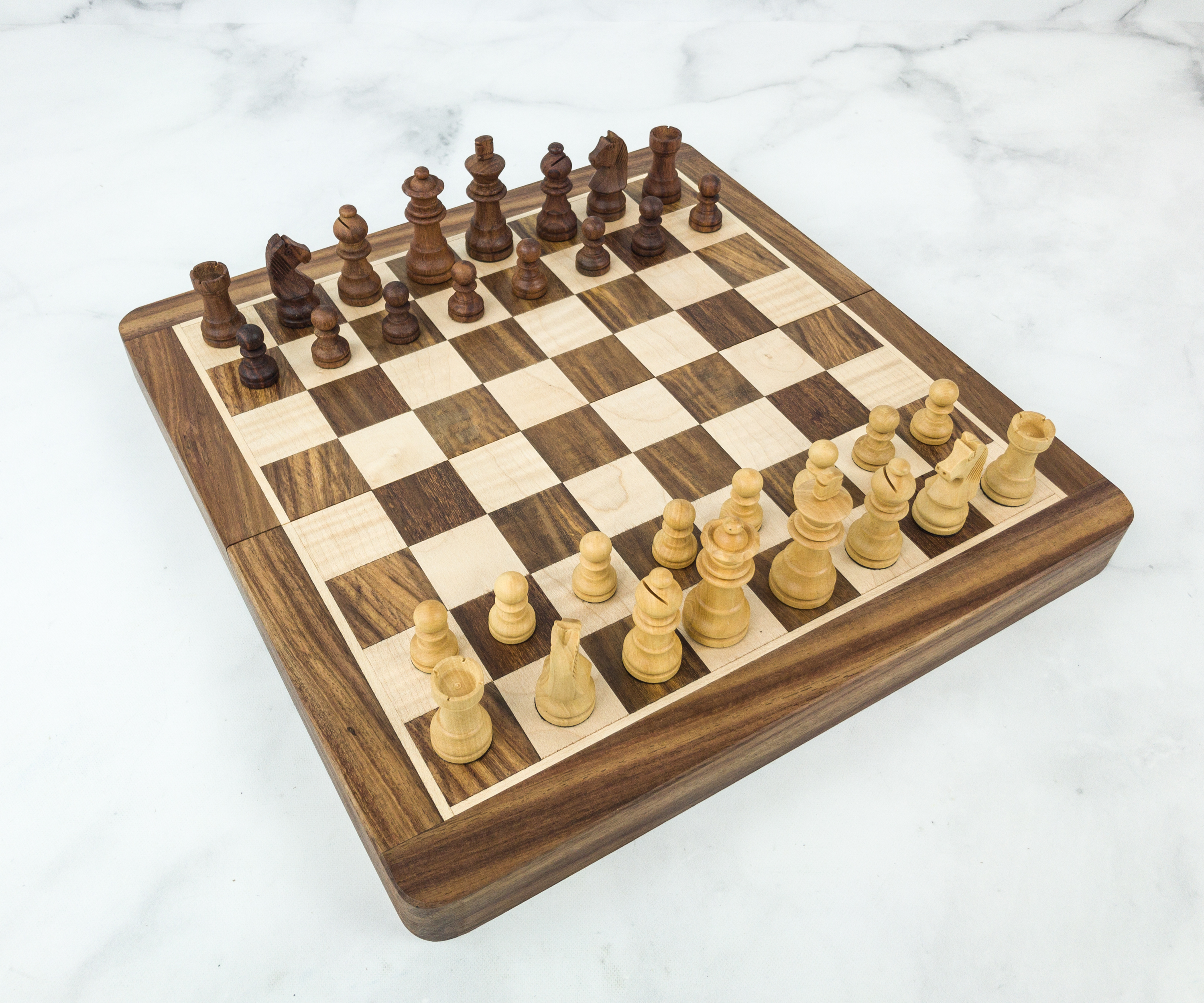 The chessboard and chess pieces are hand-carved out of wood, making it durable.
It's small, lightweight, and very portable!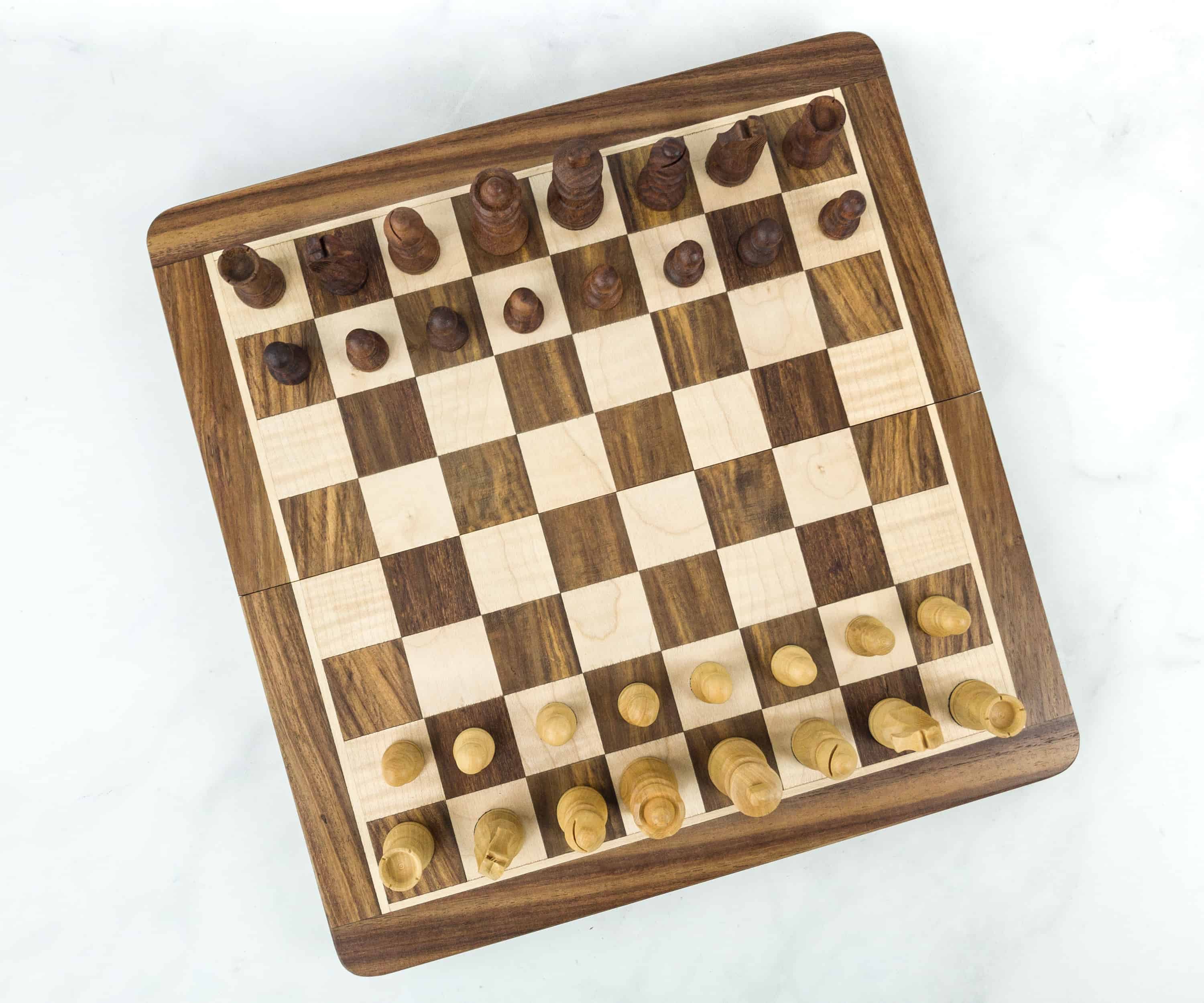 The game starts when the player with the white piece makes the first move.
All the chess pieces also come with a magnet at the bottom. This was a really awesome surprise for us!
This month's Bespoke Post is so cool! The game chess is one of the oldest games ever created and the most complicated too. I like it because it is a game the requires planning and being able to adapt to each changing situation. It's a bonus that my new chessboard is handy and portable. This is indeed a great board game to bring for picnics or even for a vacation. Because all the pieces come with a magnet, you can play it even while inside a moving vehicle. Another great curation from Bespoke Post!
What did you think of the Bespoke Post CHECKMATE box?