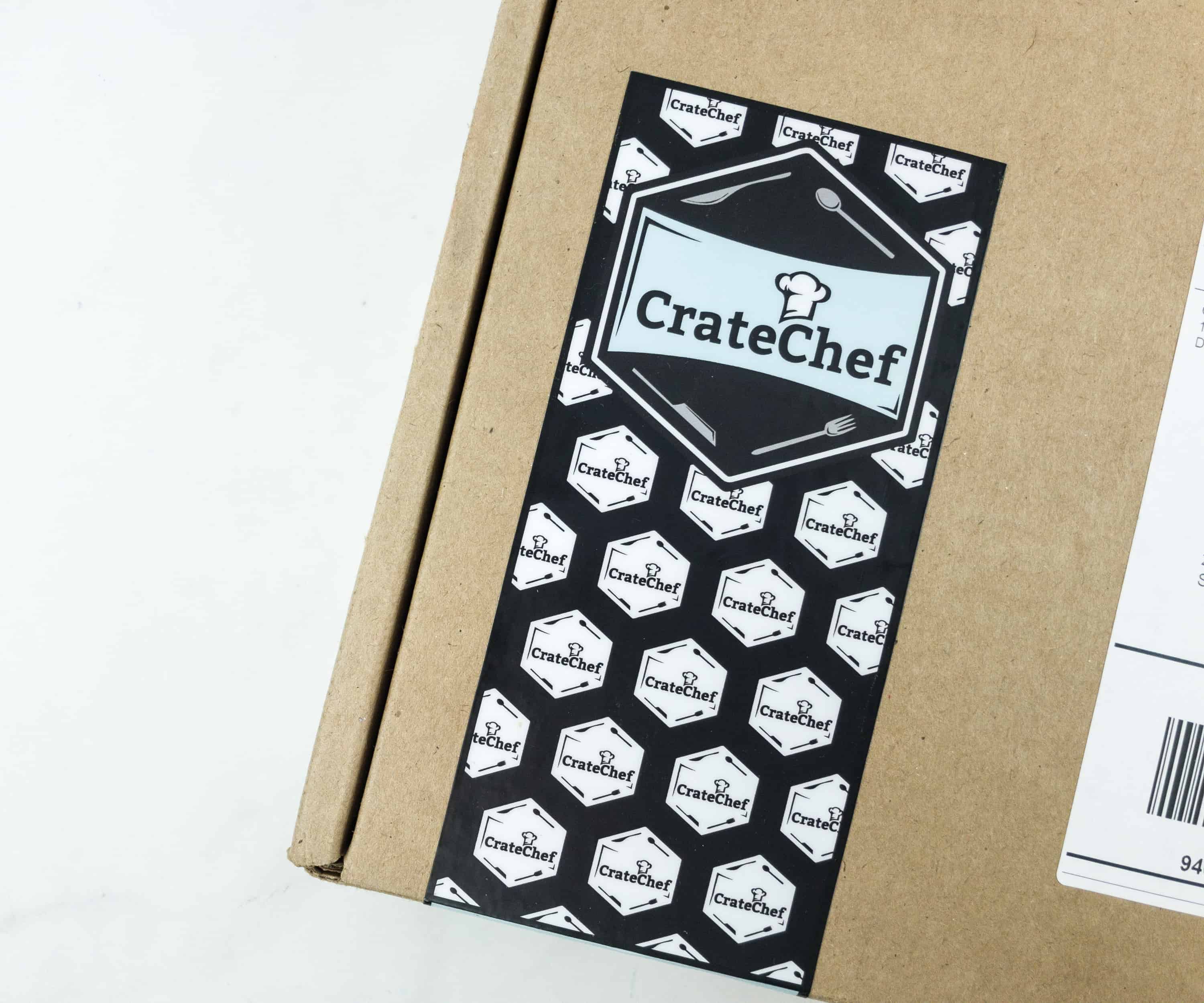 Crate Chef is a bi-monthly subscription that sends a specially curated box filled with chef-curated kitchen items, food products, as well as selected recipes. They invite a luminary from the culinary world to curate each box with their favorite finds. Each box costs $45.
DEAL: Save 10% off your first order with coupon code HELLO10.
The box is secured with a sticker.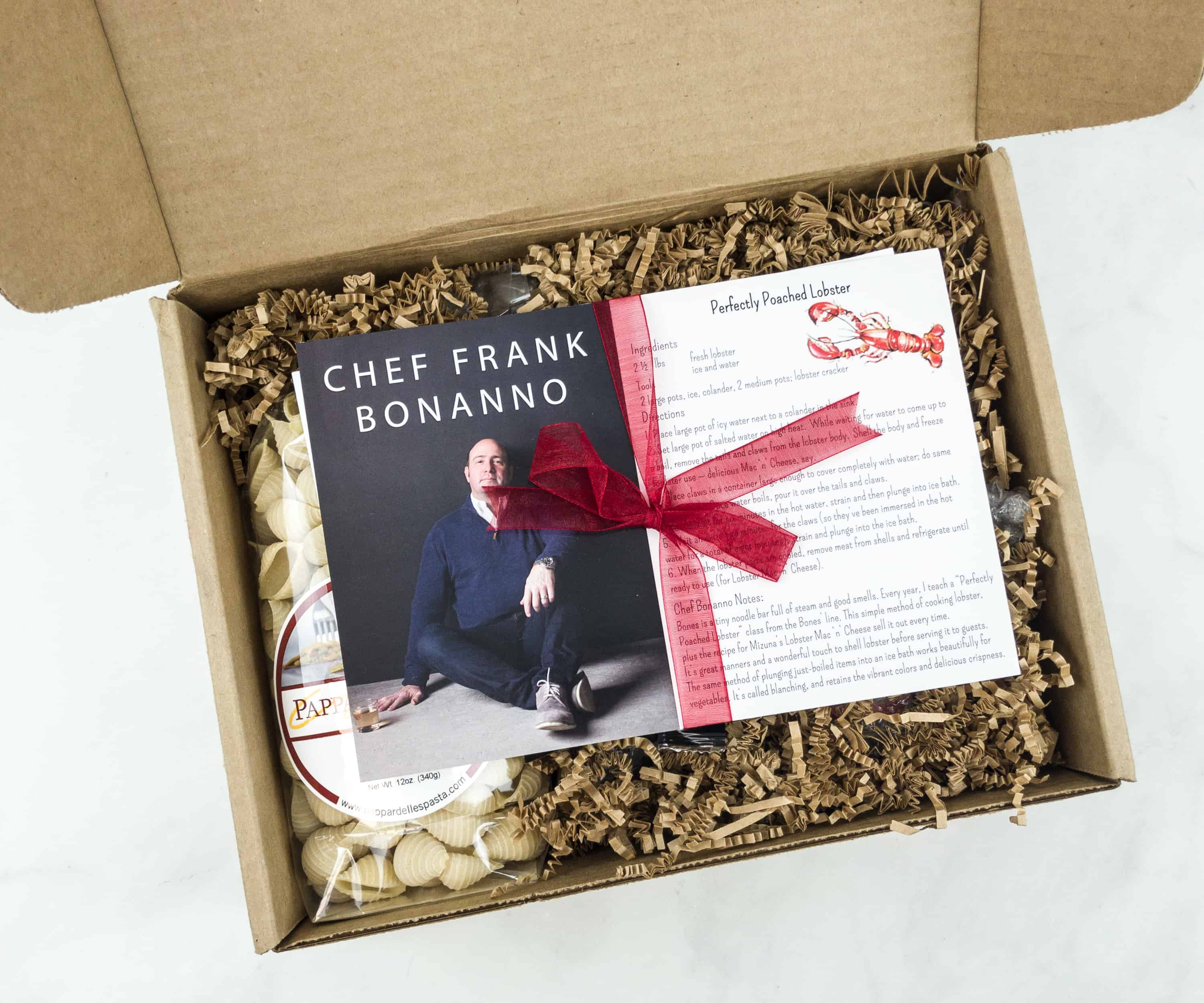 Upon opening the box, we were greeted by a card on top of some exciting items and treats.
The box is stuffed with brown squiggles to cushion everything.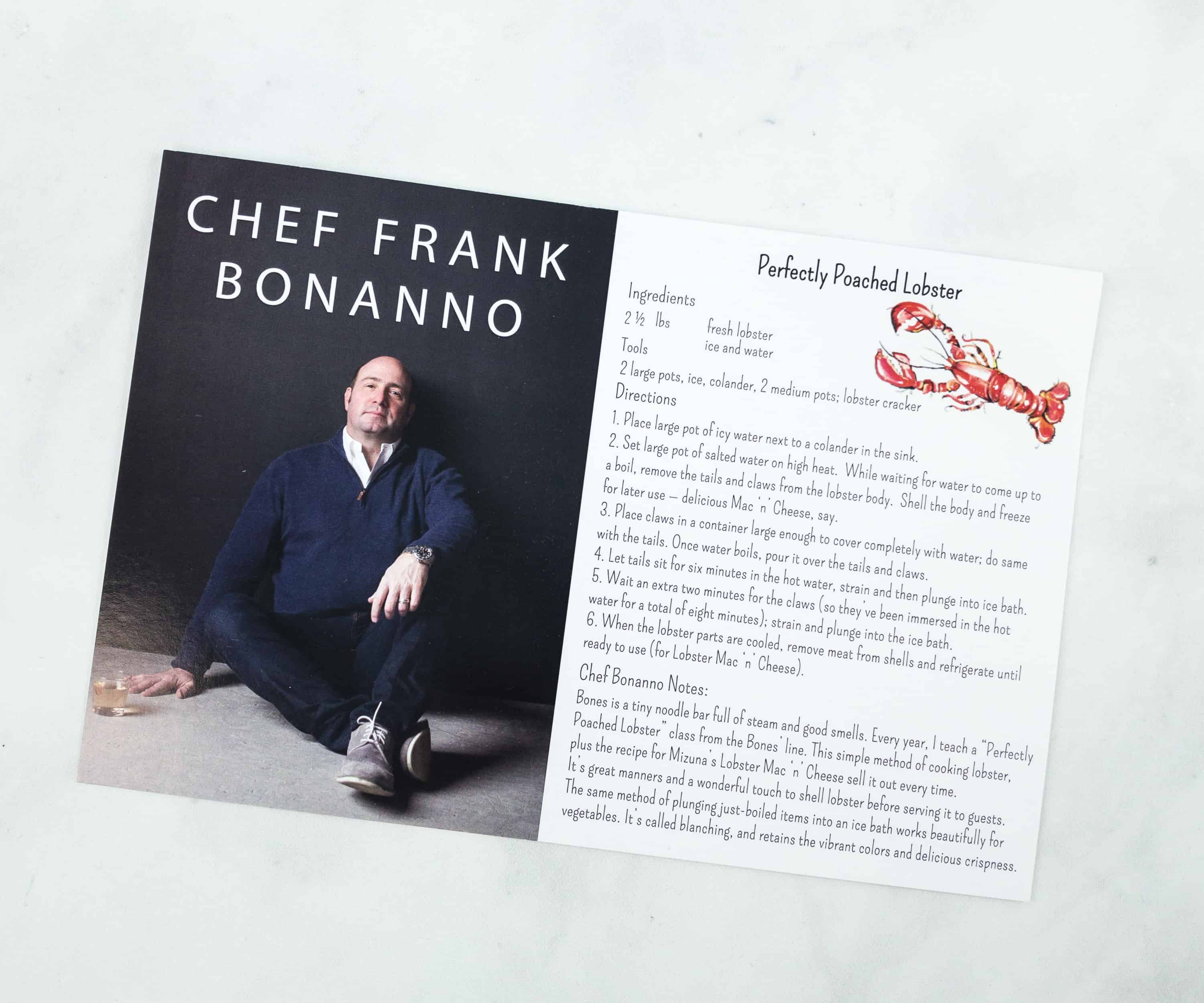 Each month, Crate Chef collaborates with a different famous chef to bring you products that will up your cooking game. This month, they collaborated with Chef Frank Bonanno.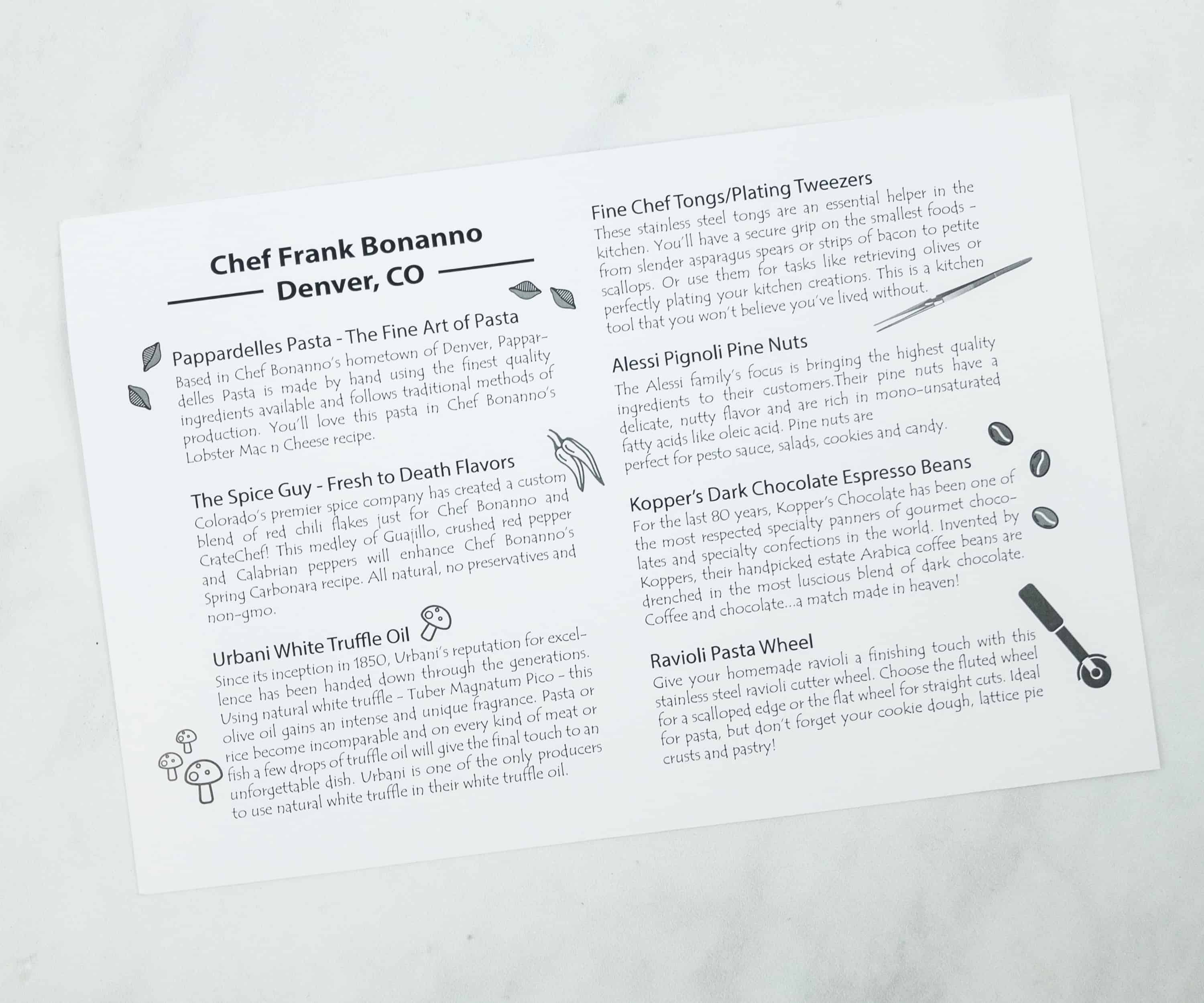 Listed at the back of the card are all the items included in this month's box.
Everything in my box!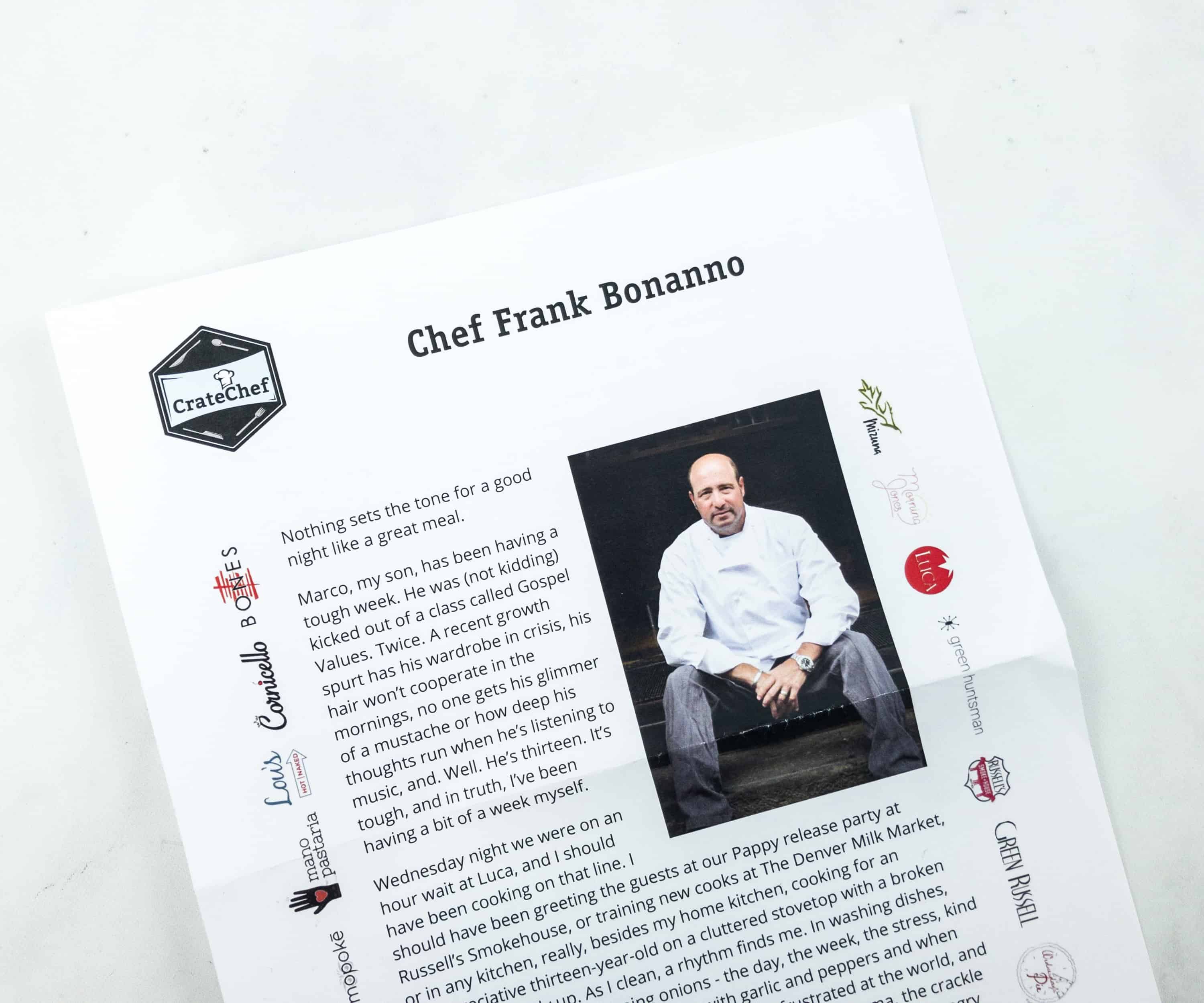 The box also includes a leaflet containing a brief story about Chef Frank Bonanno.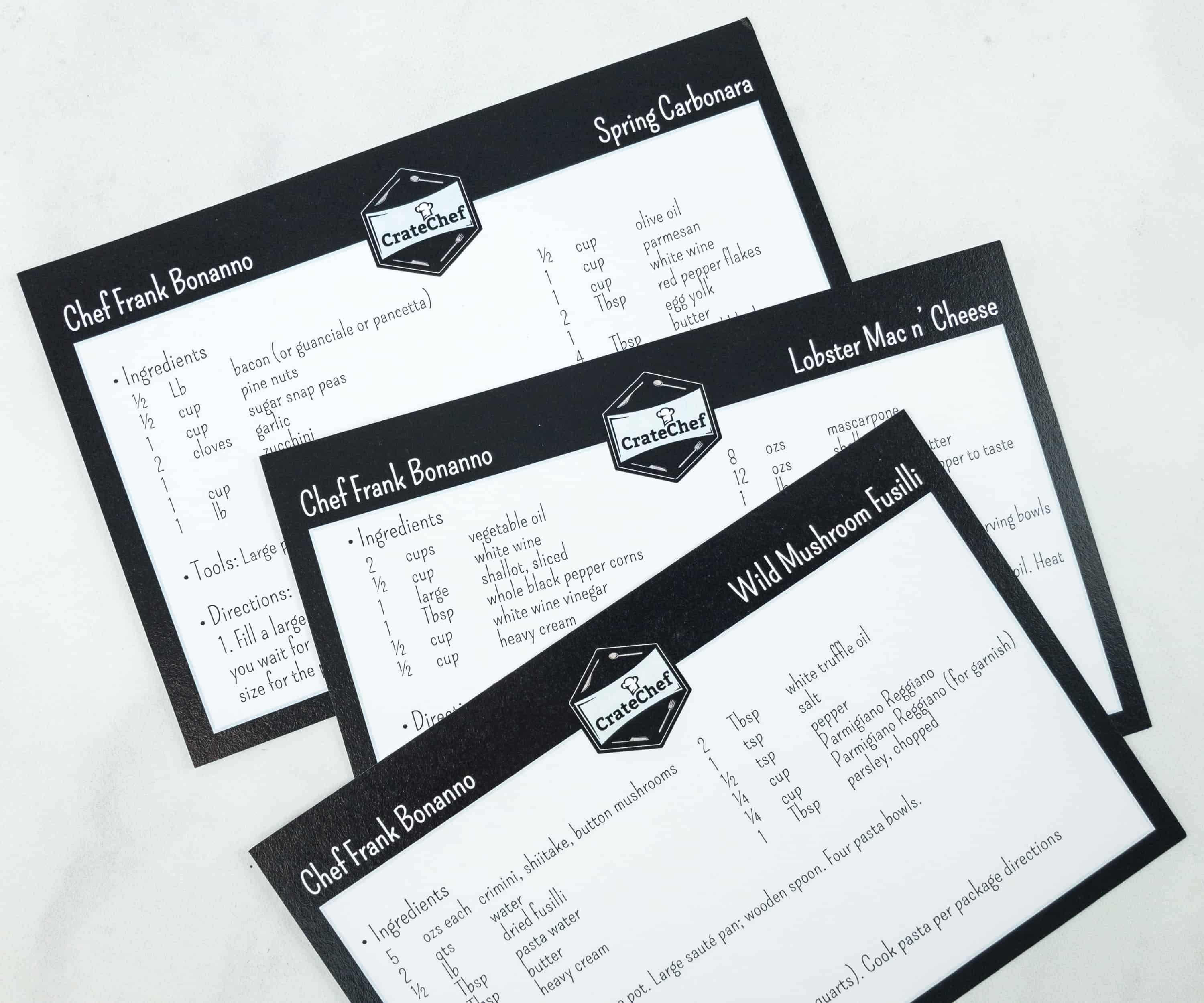 Aside from the leaflet, you'll also get three famous recipe cards made by Chef Frank. The front of each card lists all the ingredients, incorporating items from the box.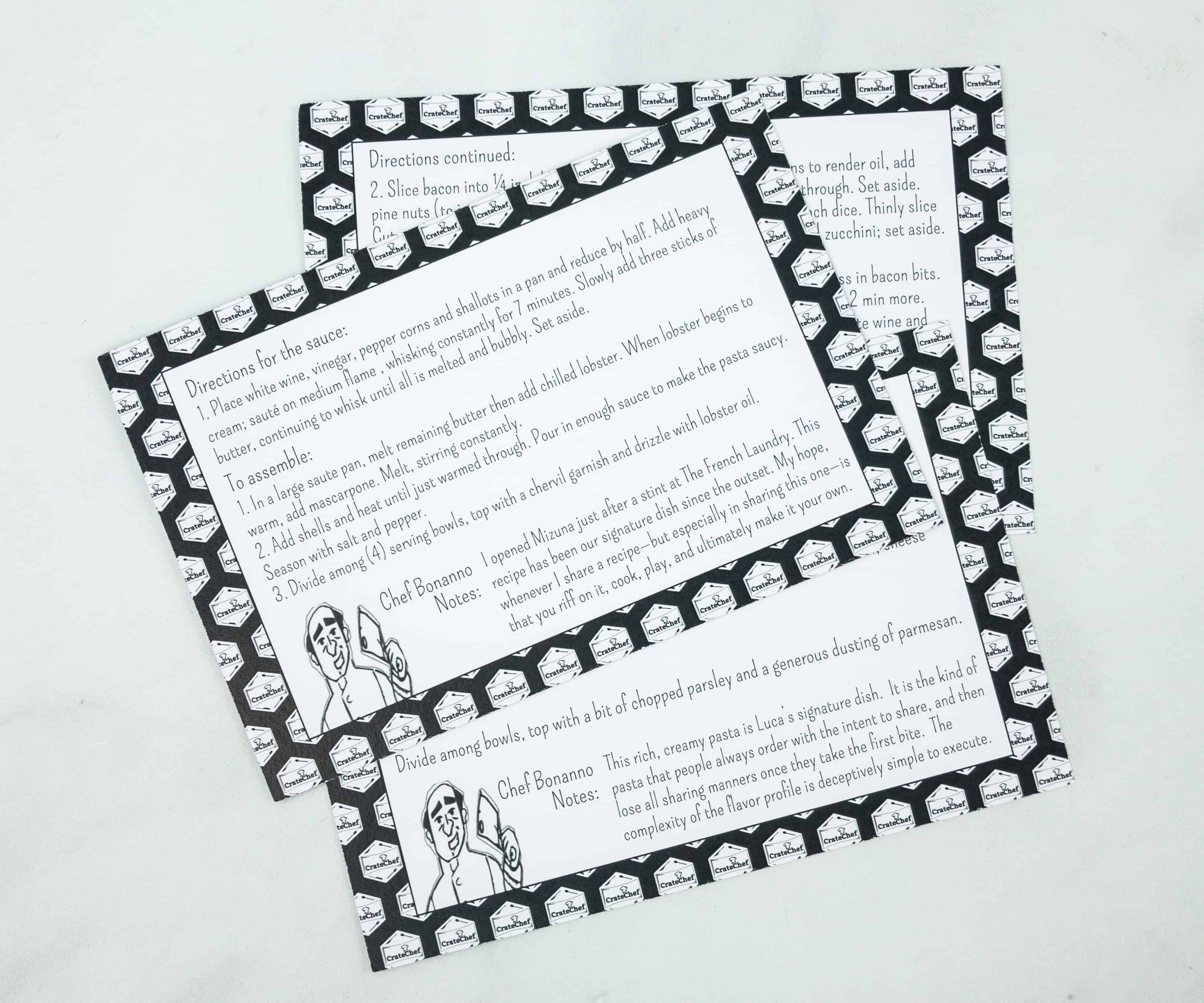 The back has relatively simple directions for preparing the dishes.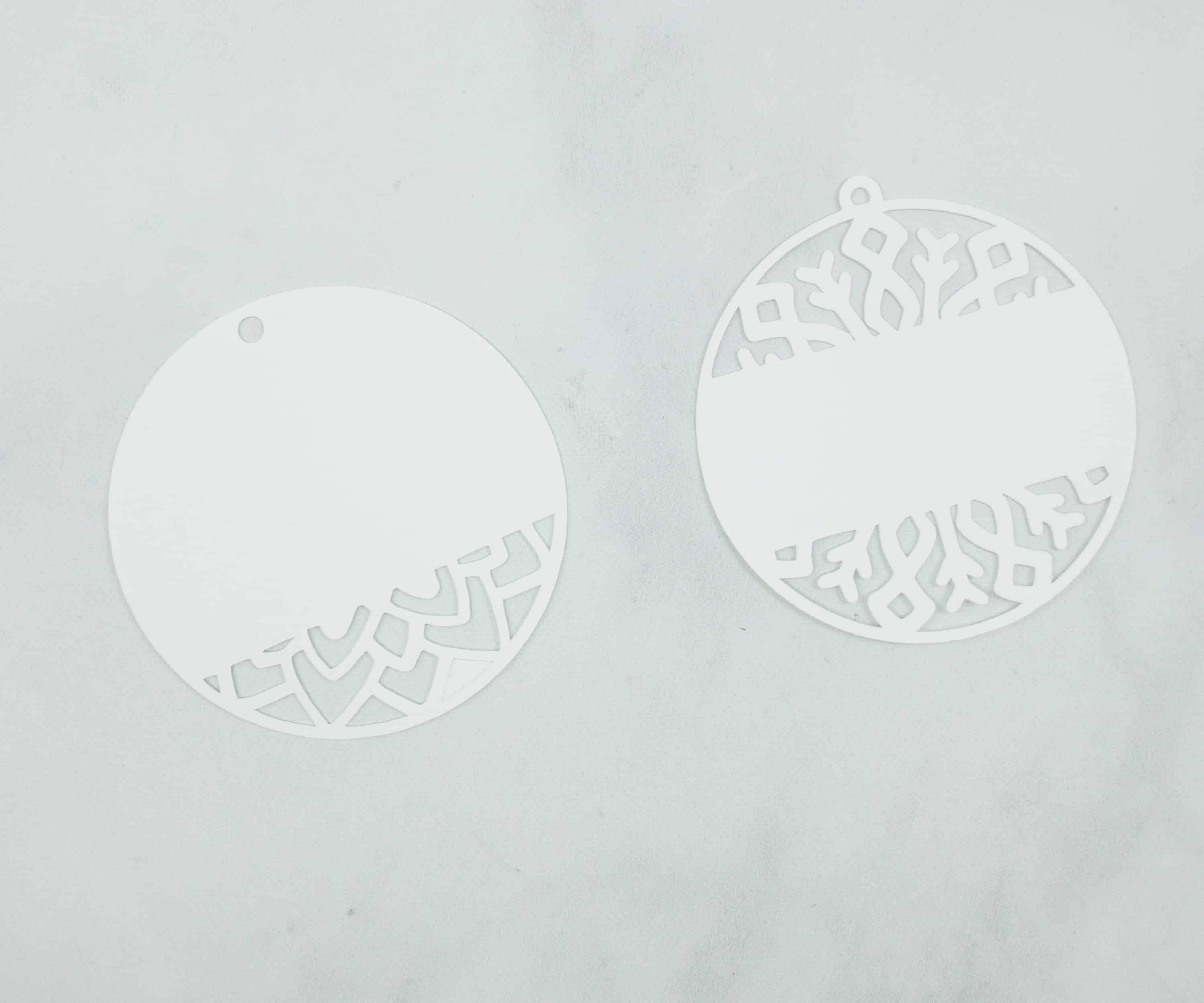 Every crate chef box includes a bonus item that may not have any relation to the theme. This month's bonus item is a cute snowflake stencil! You can use it to make ornaments, or maybe to dust some confectioners sugar on a mug of your favorite coffee or cocoa!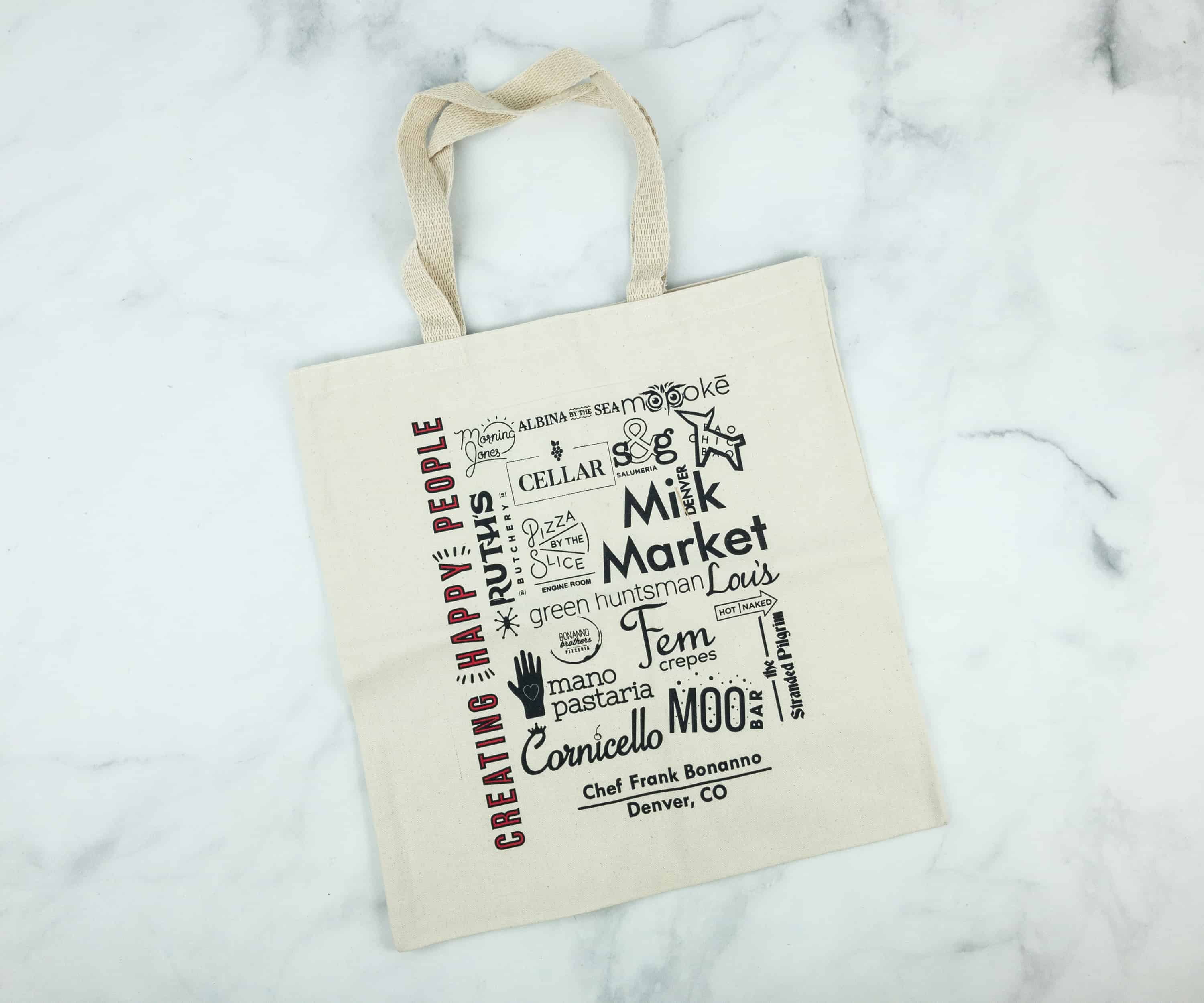 Canvas Tote. It's a reusable tote bag made of canvas. The design features the logo of various restaurants Chef Frank Bonanno has opened!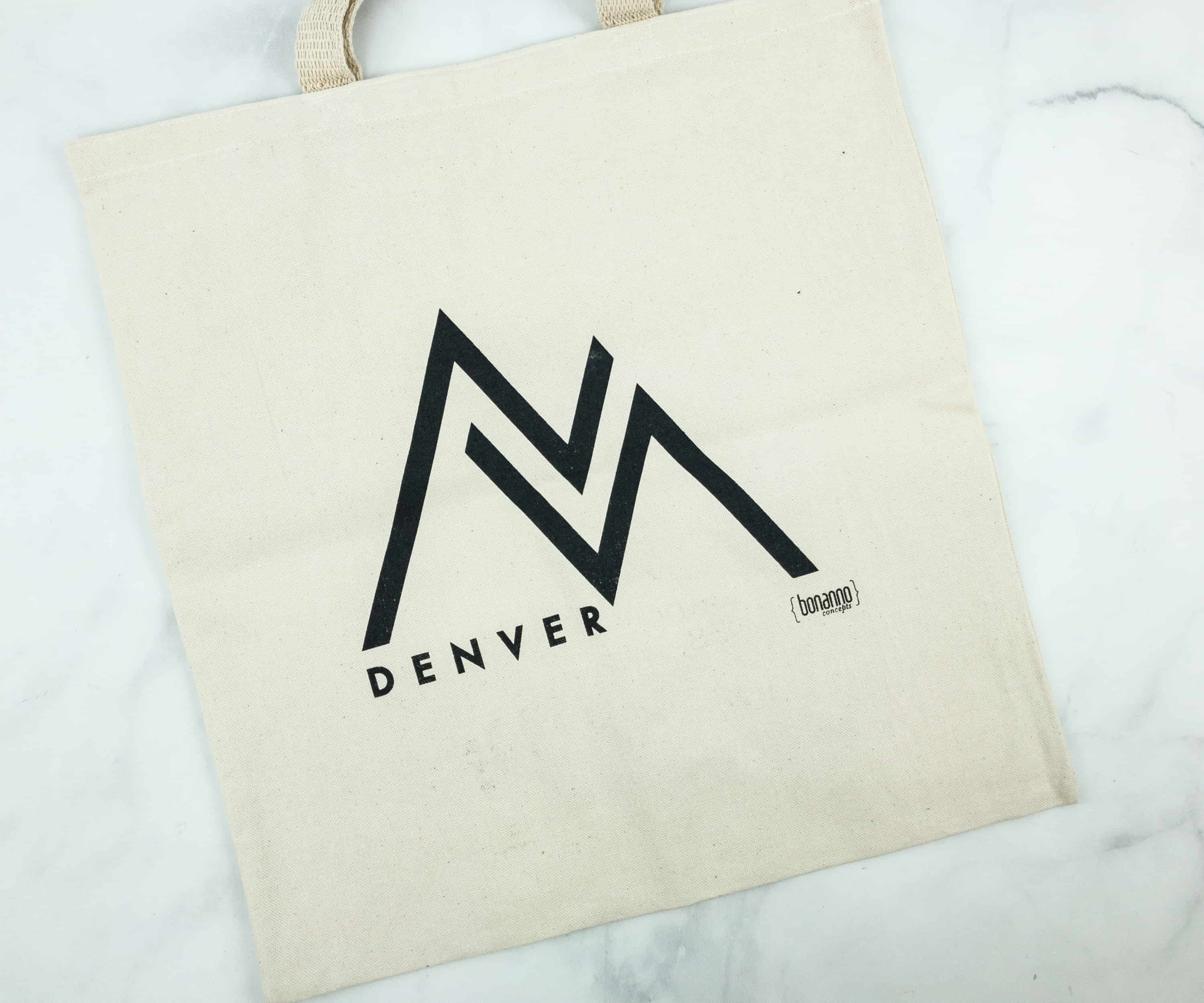 The back of the bag features a large logo of Denver from Bonanno concepts.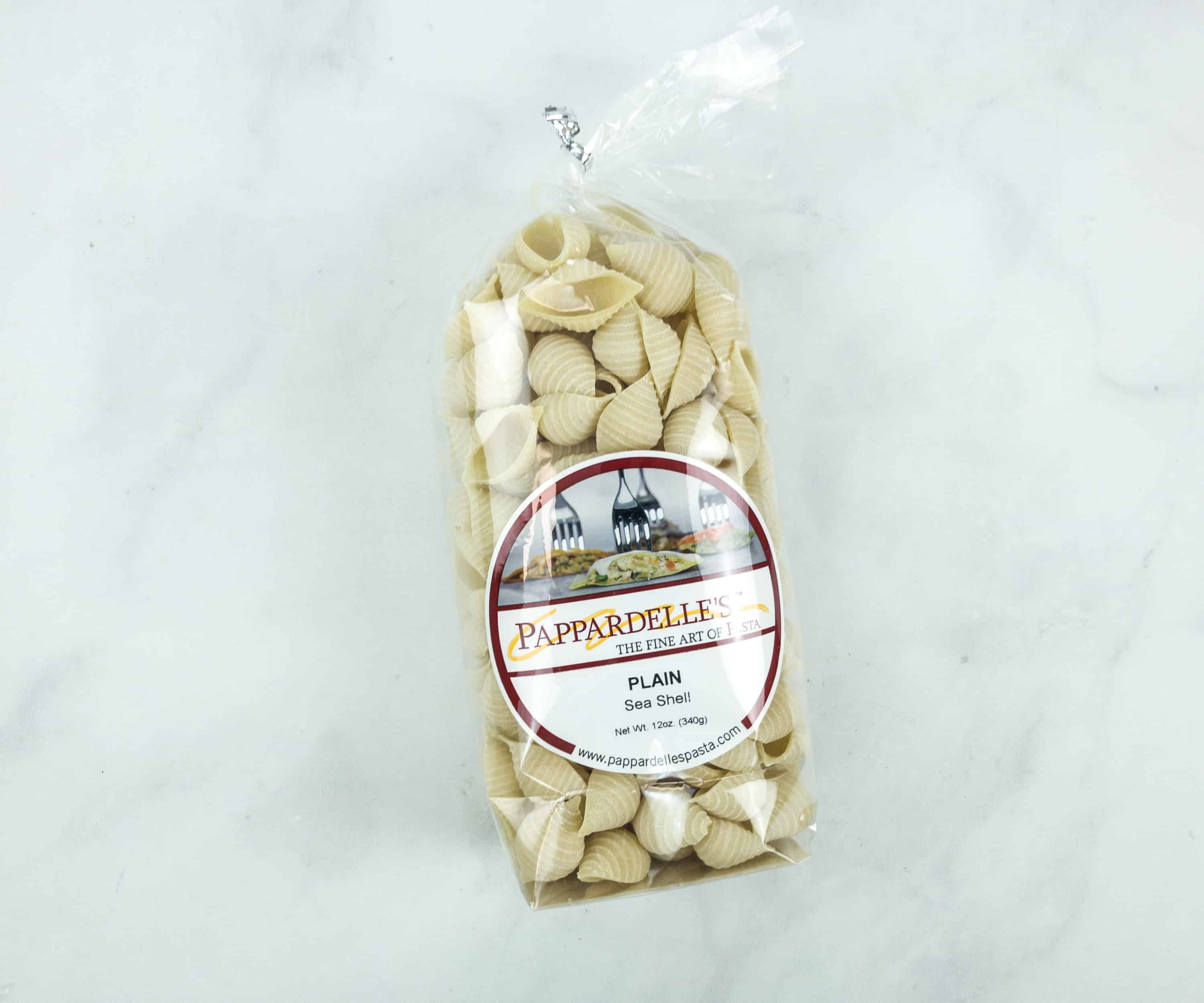 Pappardelle's Pasta The Fine Art Of Pasta. This pasta is handmade using durum semolina flour.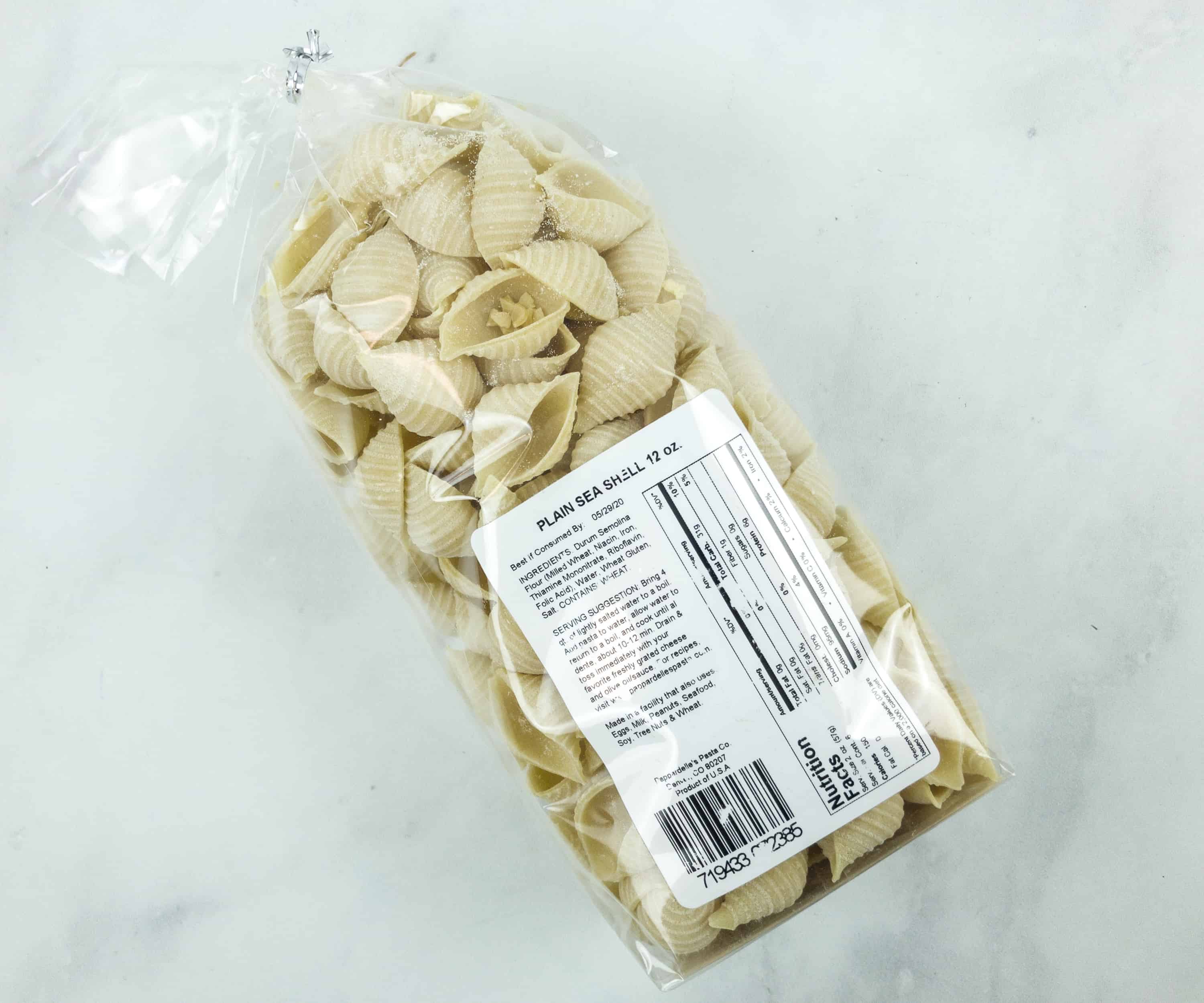 To prepare, simply pour-in the pasta in 4 quarts of boiling water for around 10-12 minutes or until they become soft. Then, drain and serve together with your favorite sauce!
These unique seashell-shaped pasta works great with baked pasta dishes like the one from Chef Bonanno's Lobster & Mac n' Cheese recipe.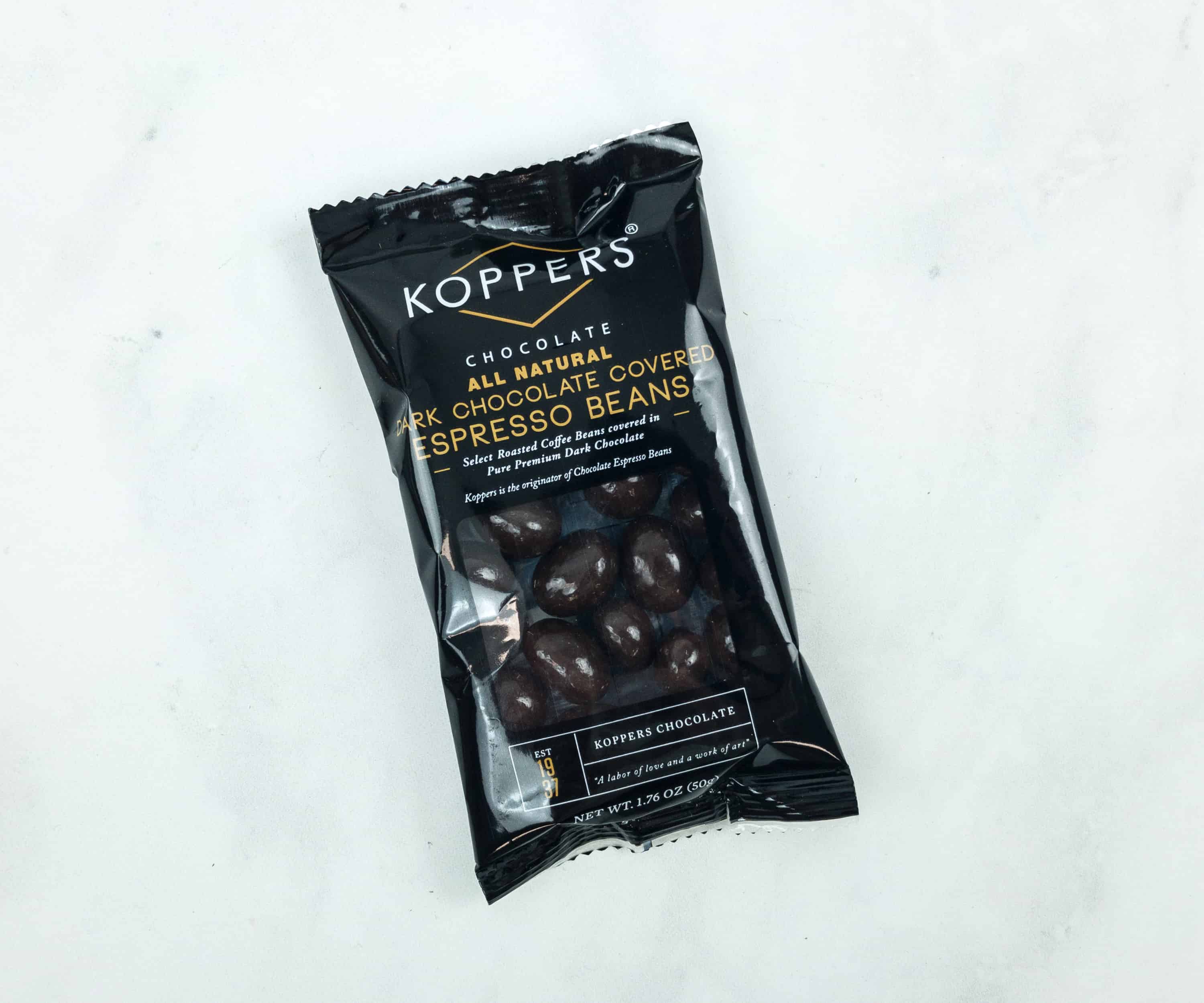 Kopper's Dark Chocolate Espresso Beans. Handpicked Arabica coffee beans dipped in dark chocolate. This is one of the most luscious chocolate I ever tasted!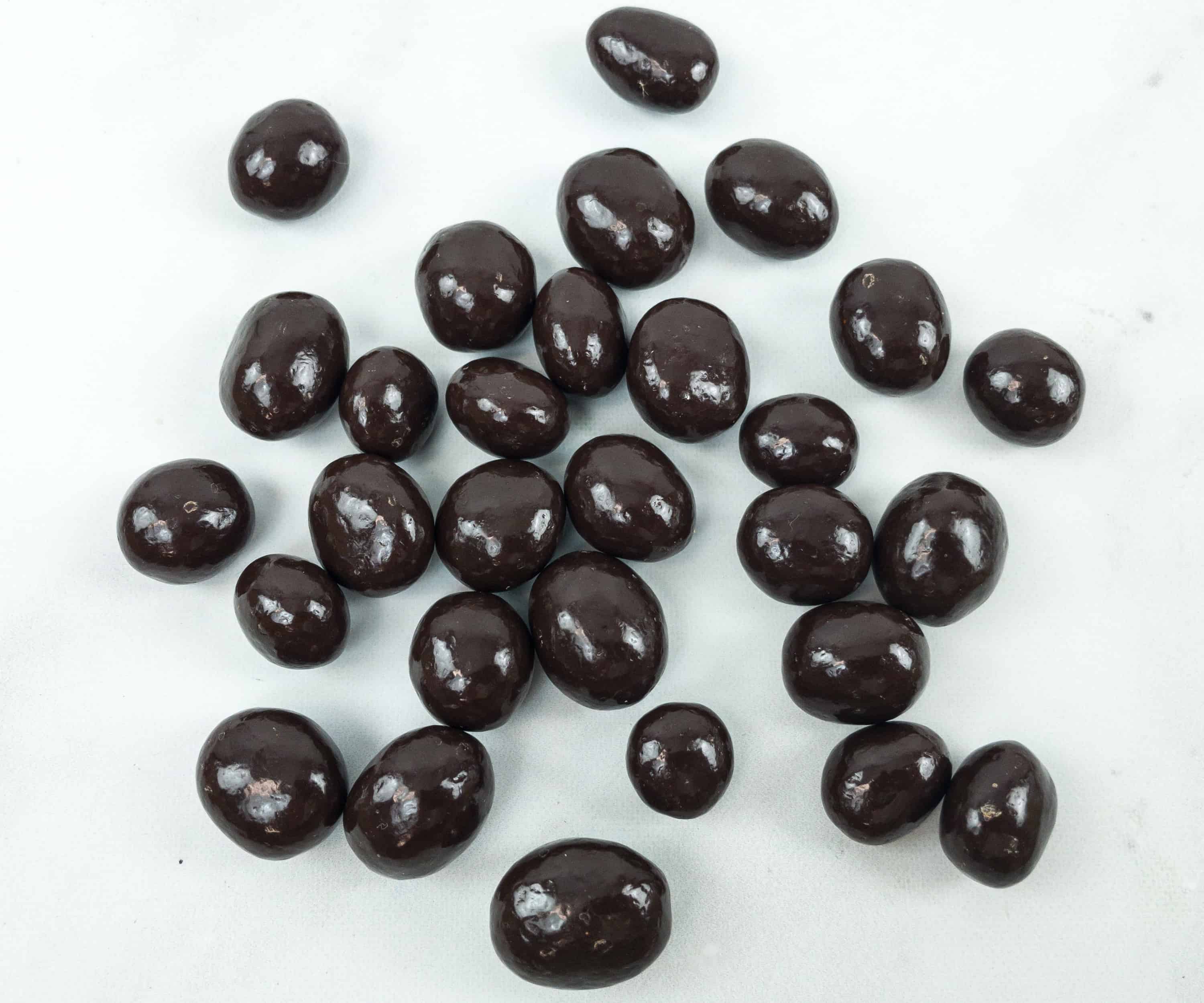 The combination of coffee and chocolate works really well, definitely a match made in heaven!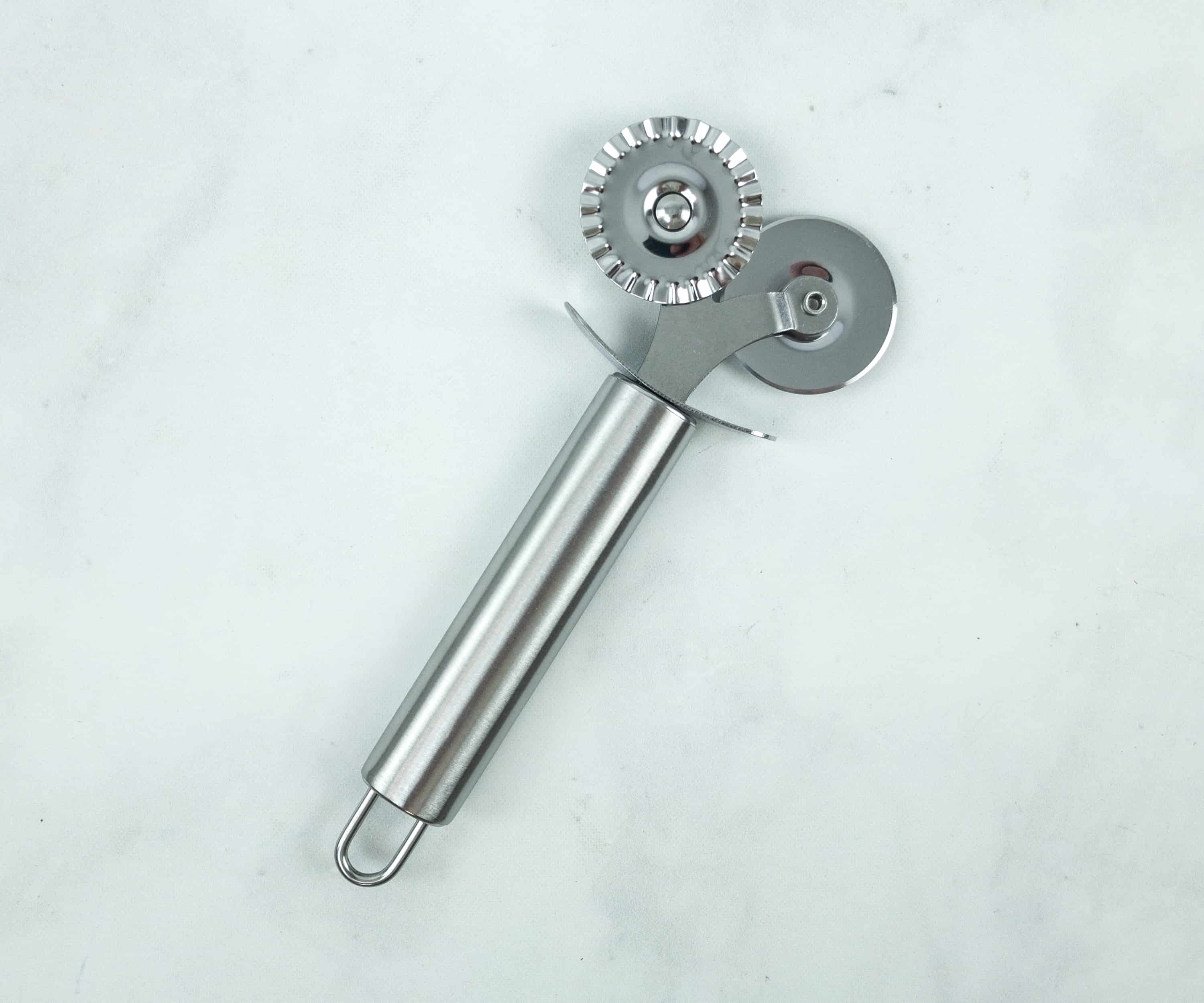 Ravioli Pasta Wheel. It's a uniquely designed pasta wheel cutter made from high-quality stainless steel that features two different cutter wheels.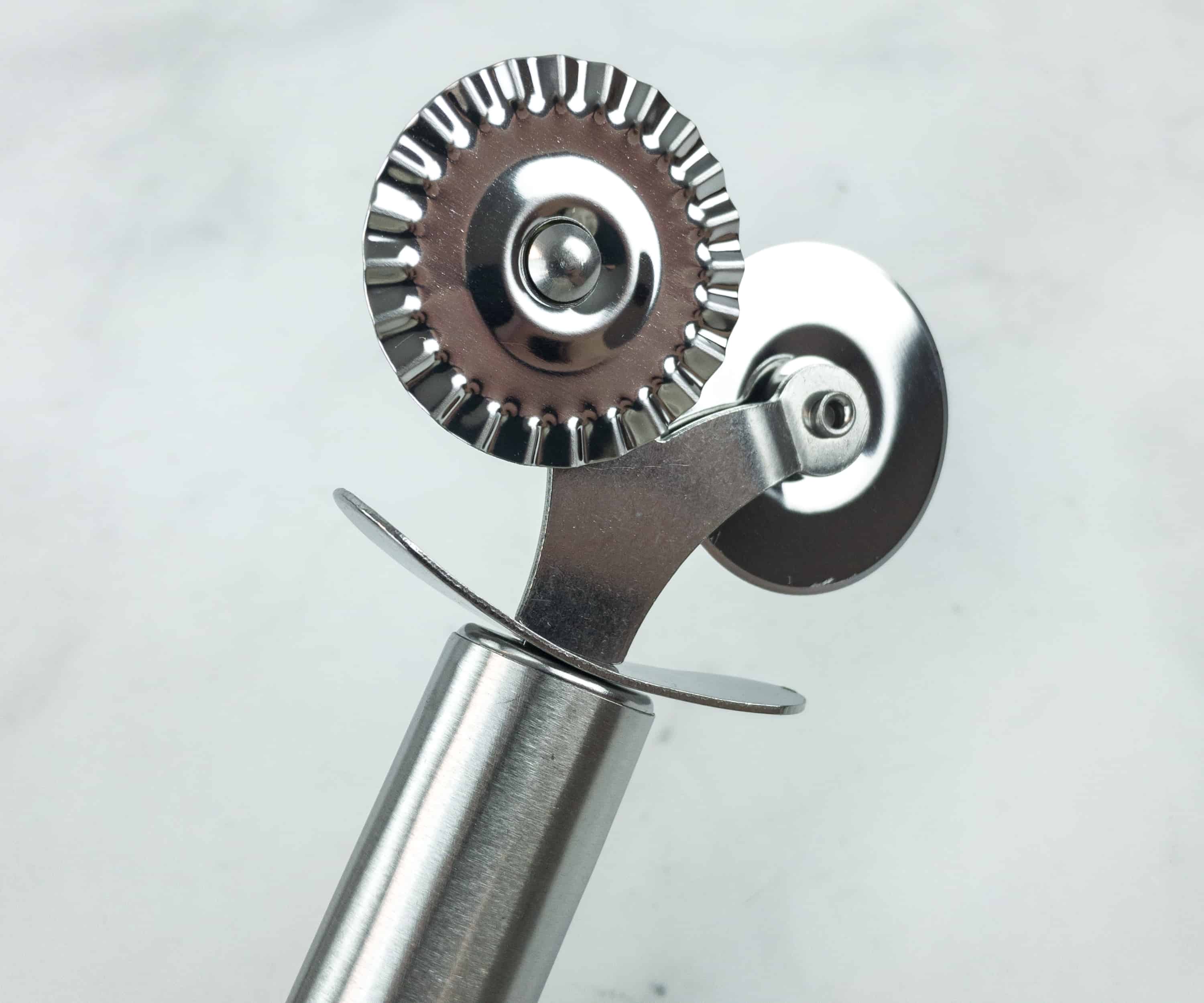 The flat wheel is used for straight cuts, while the fluted wheel is normally used for scalloped edges.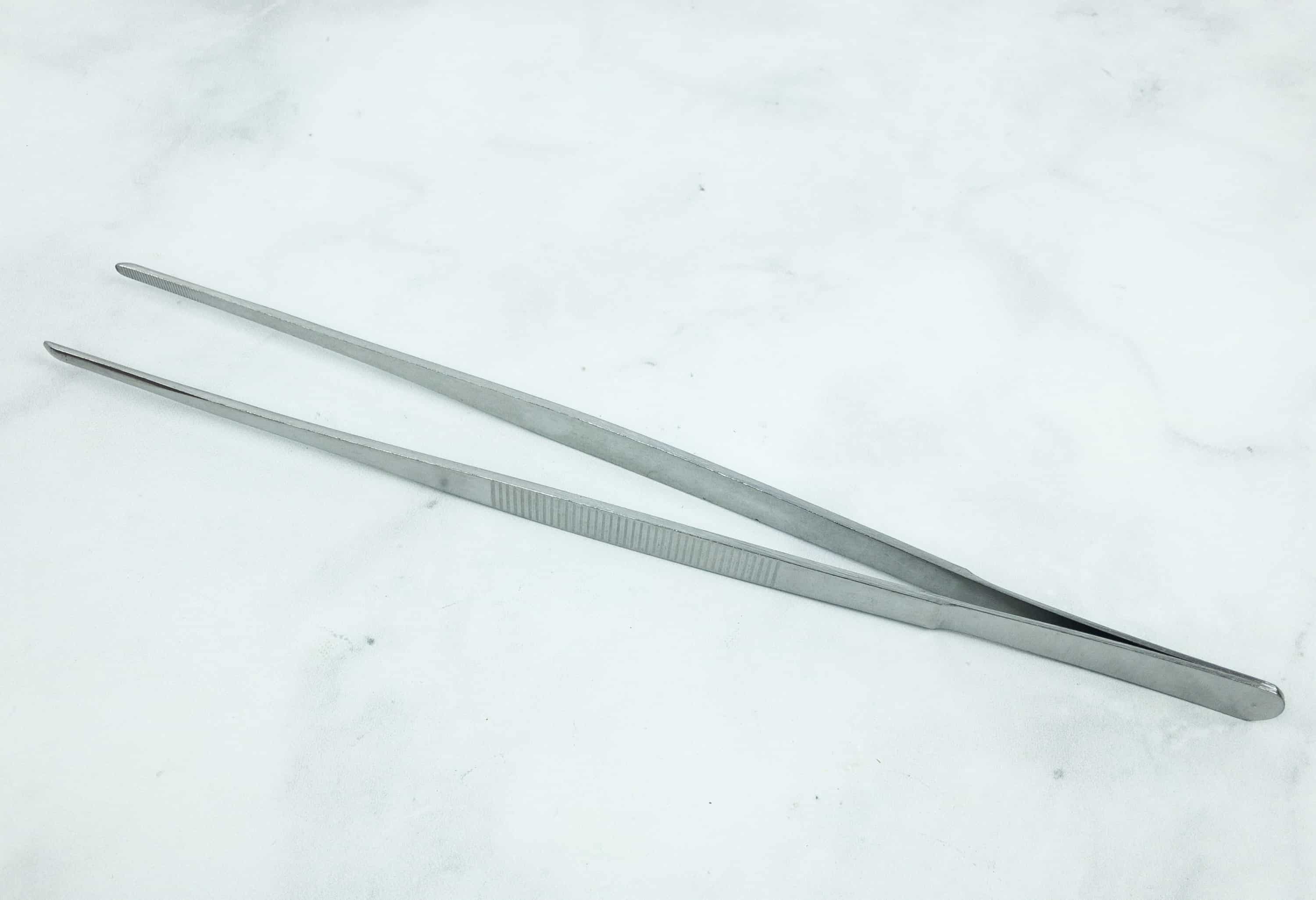 Fine Chef Tongs/Plating Tweezers. These stainless steel tweezers are an essential kitchen tool that helps you grip and lift objects instead of holding them directly with your bare hands.
It's unique, specially designed slim-flat and rough end secures grip even up to the smallest object. The quarter is shown for scale – these are really long!
This also features a rough texture handle.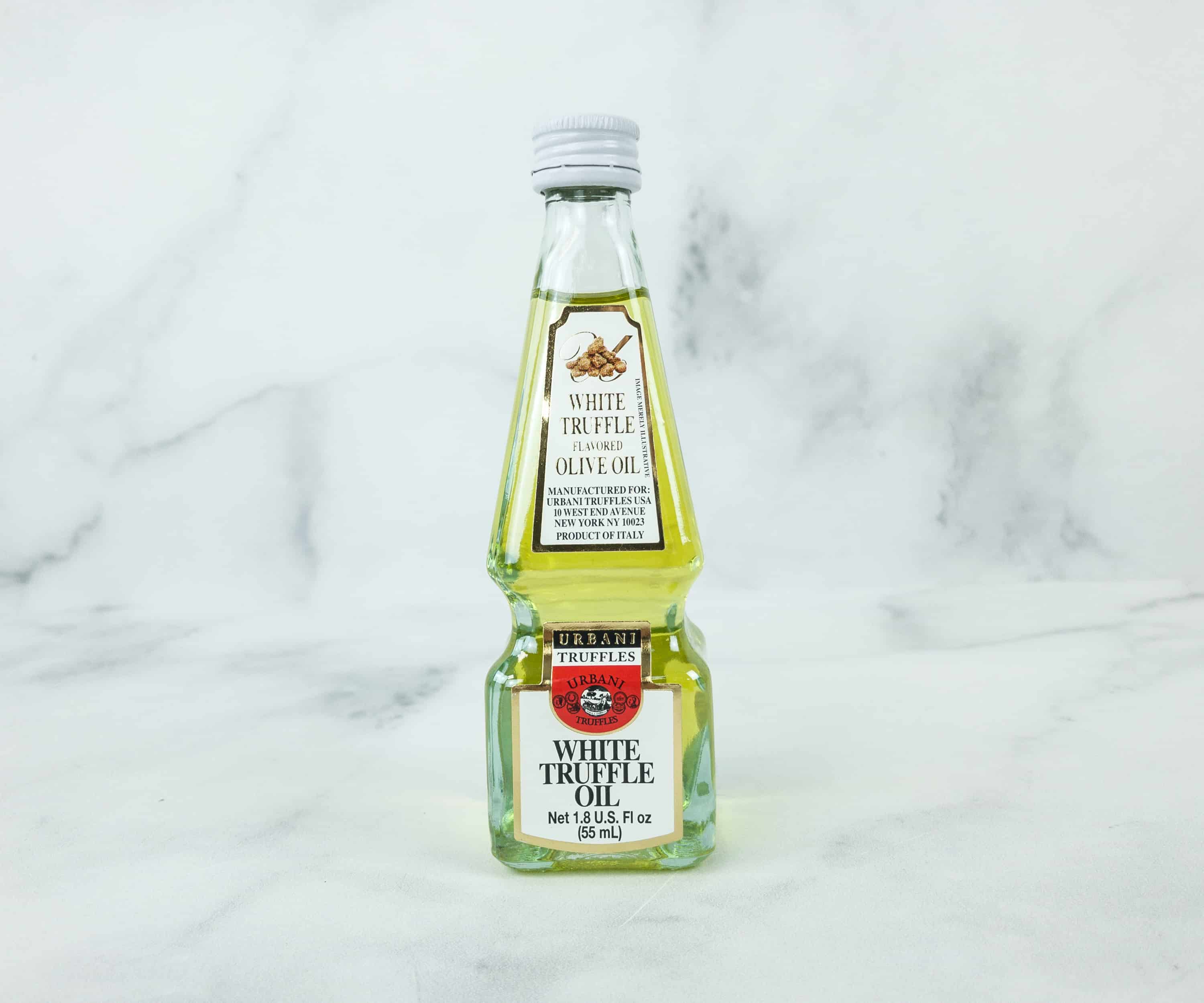 Urbani White Truffle Oil ($11.90) It's a premium cooking oil made from olive oil and white truffles. This extremely concentrated, all-natural truffle essence is infused with extra virgin oil making it the ideal oil for dressing vegetables or thinly-sliced meat.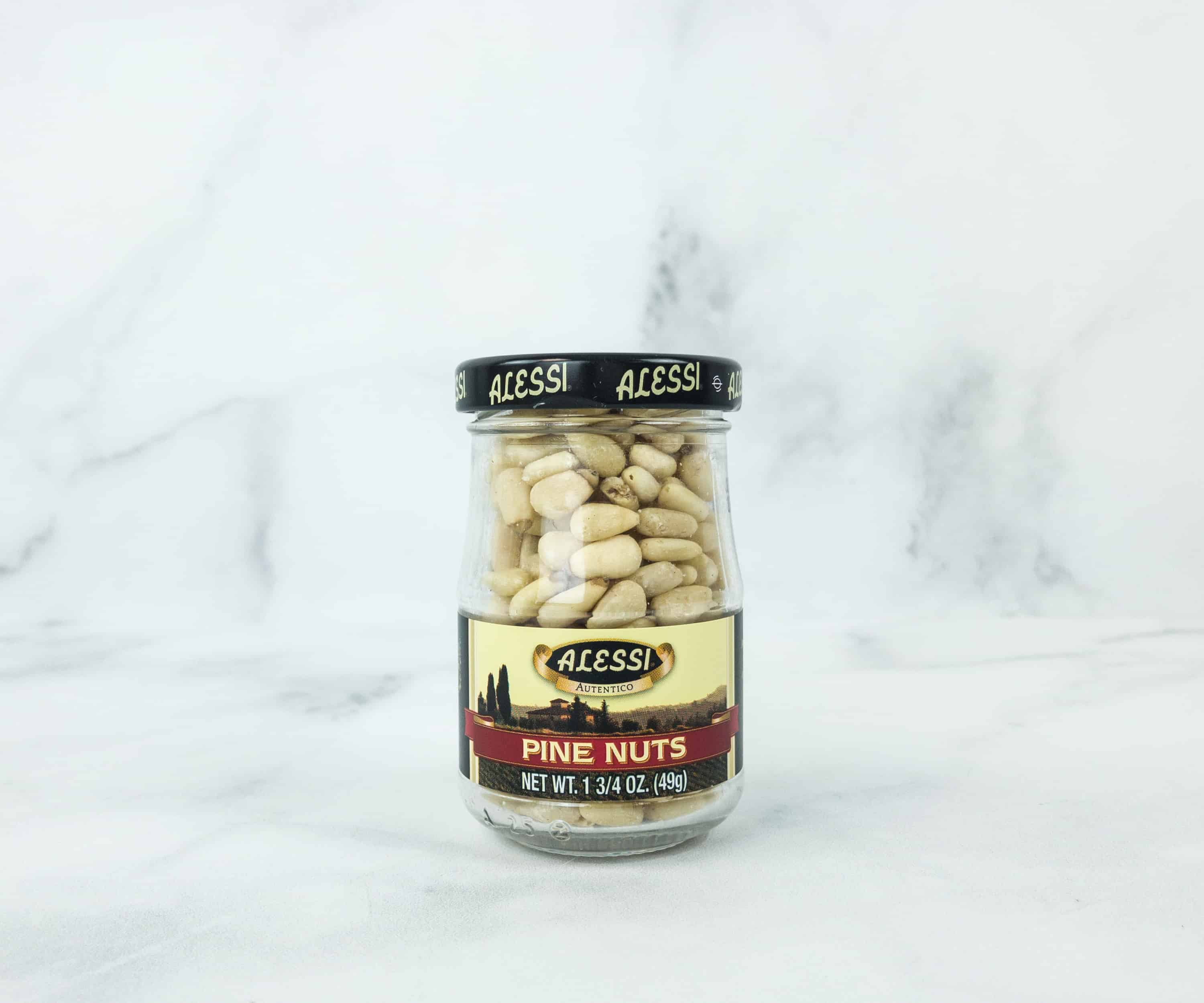 Alessi Pignoli Pine Nuts ($4.65) The perfect way to add some zest to your favorite meal are these pine nuts! It's made from 100% all-natural ingredients with no fillers, additives, and synthetic dyes.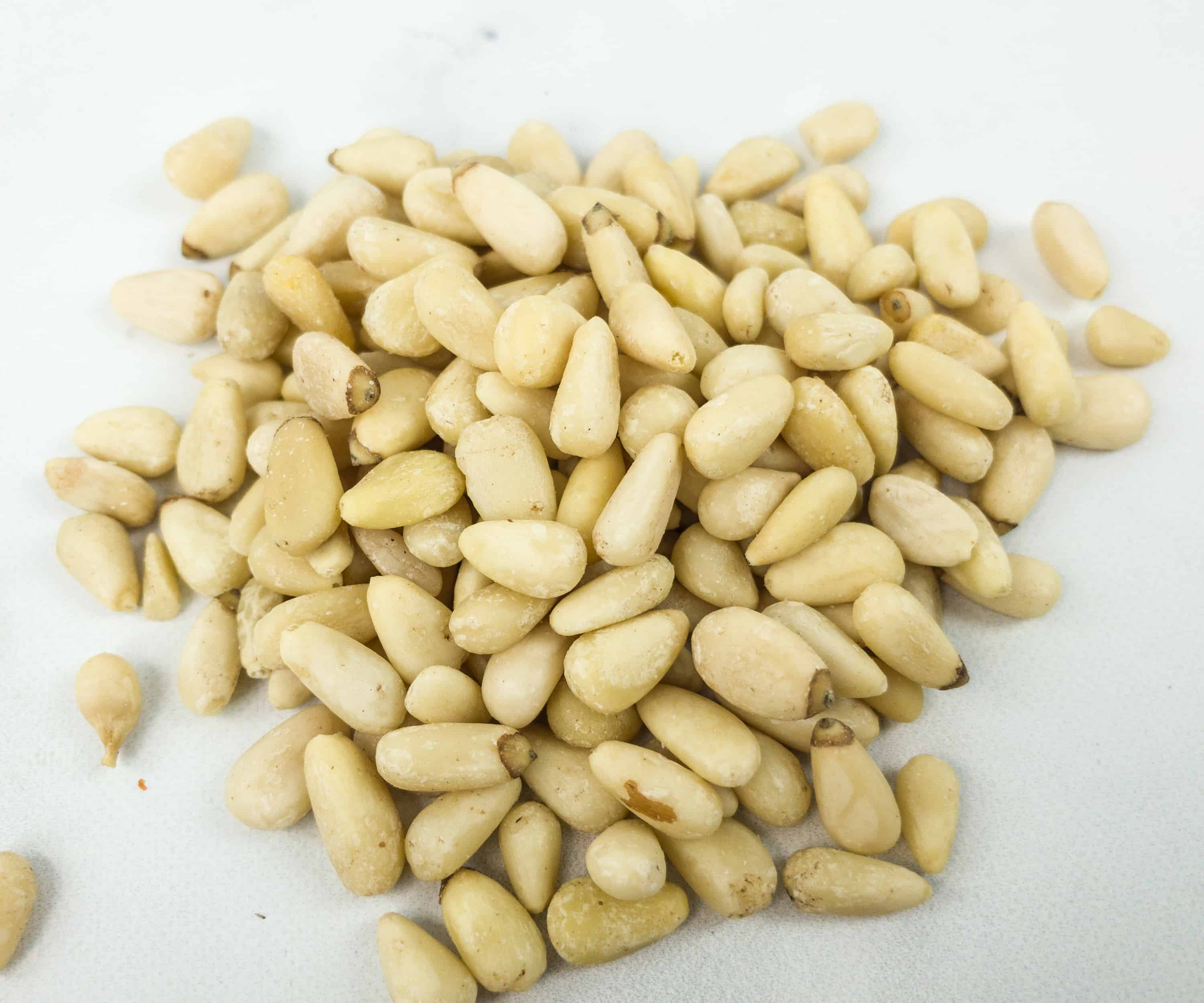 These nuts are so crunchy and tasty, it makes a key ingredient to many Italian dishes. Simply toast it until lightly golden and sprinkle over grilled vegetables, pasta salads, or green salads. It can also be used in candies, cake decorating, and cookies such as macaroons.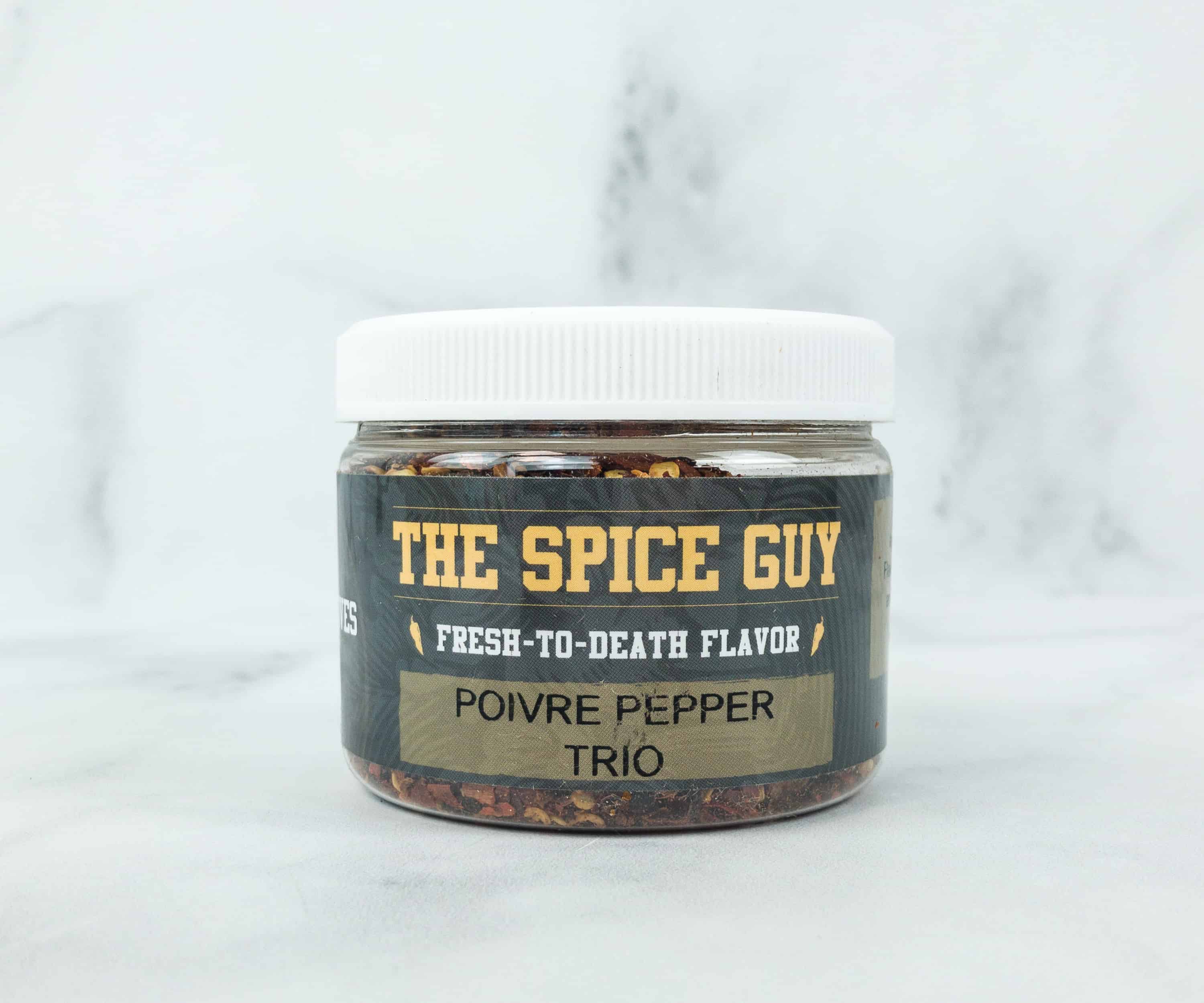 The Spice Guy Fresh To Death Flavors. For those who love spicy food, this spicy seasoning is a pantry must-have.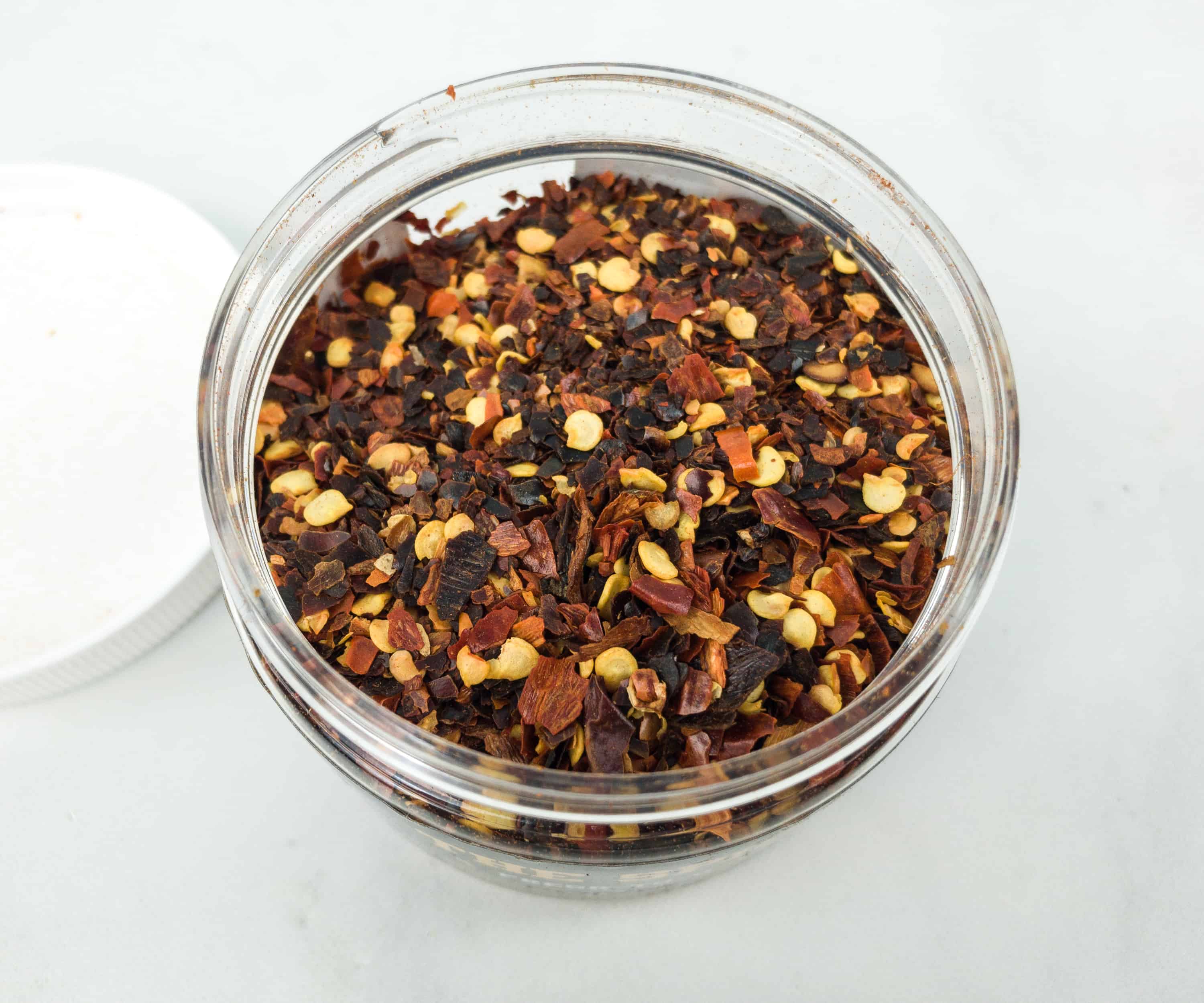 This condiment features a variety of all-natural spices essential to any cookout. It's everything I've been looking for to add to my grill spice lineup.
Crate Chef's curation of kitchen tools and artisan products this month is amazing! There are lots of items related to Italian cuisine, and I couldn't be happier with the inclusion of pasta and ravioli pasta wheel. I also appreciate that they included delicious recipes from this month's featured chef, Frank Bonanno. Any cooking enthusiast, whether a newbie or a pro, will be delighted with this curation
What did CrateChef inspire you to cook?