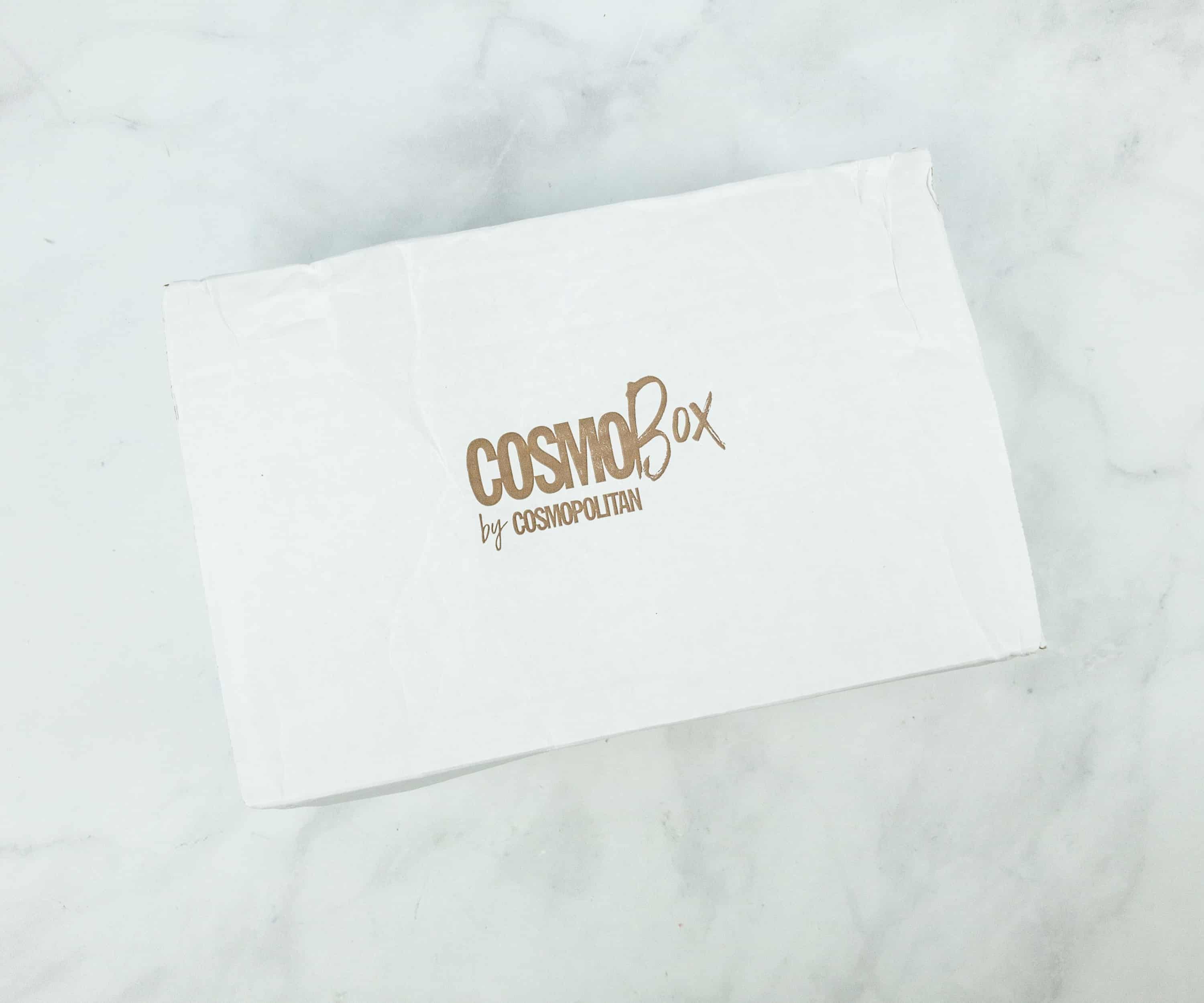 CosmoBox is a lifestyle subscription box curated by the editors of Cosmopolitan magazine that brings you full-size quality goodies that compliment and empower your multidimensional lifestyle. You will receive a box filled with the newest trends in beauty, fashion, and lifestyle (valued at over $40).
One of the only boxes to ever return after a pause, CosmoBox took September 2018 and October 2018 off. This box arrived shortly after Thanksgiving. They haven't said anything about the December box or about going bi-monthly but have released two spoilers for January.
DEAL: Save 20% with coupon code COSMOHOLIDAY20! Ends 12/31.
FYI – this subscription recently increased their price to $29.99 per month + shipping.
Aside from the wrapping paper, there's no extra packaging.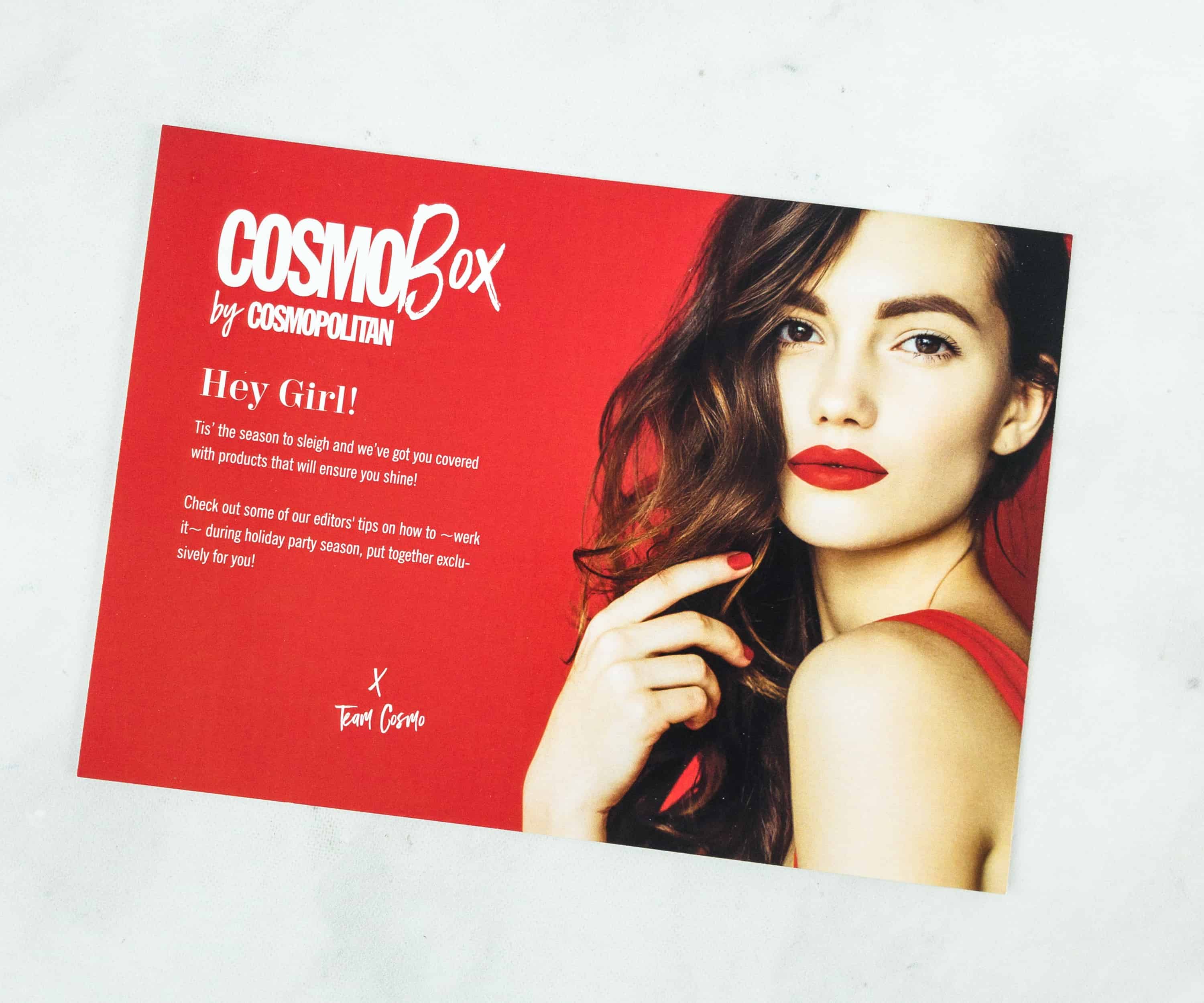 Team Cosmo has included a short note for their subscribers.
The card contains a list of all the items included in the box, along with a short description for each.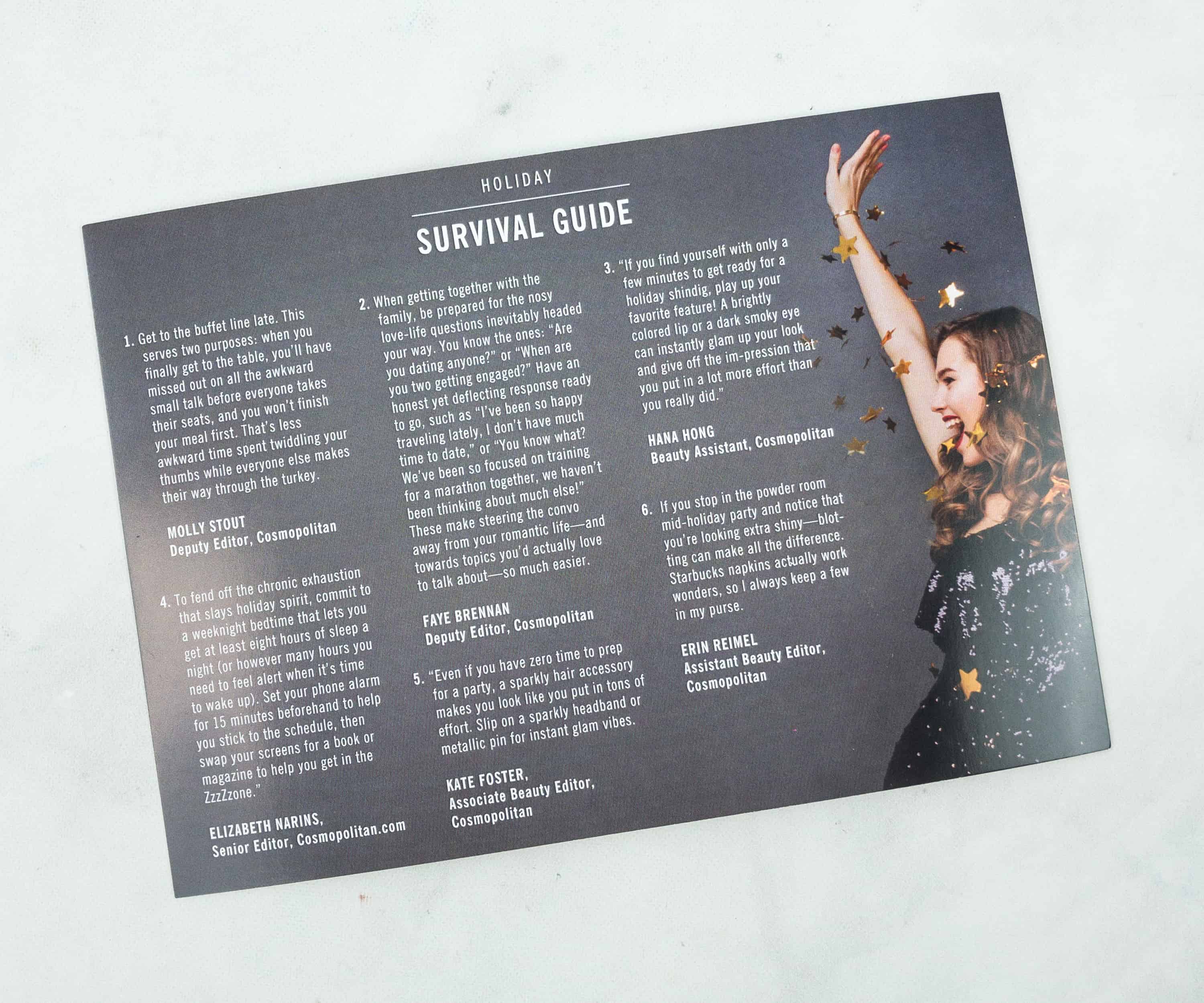 Here are some holiday tips from the editors of Cosmopolitan.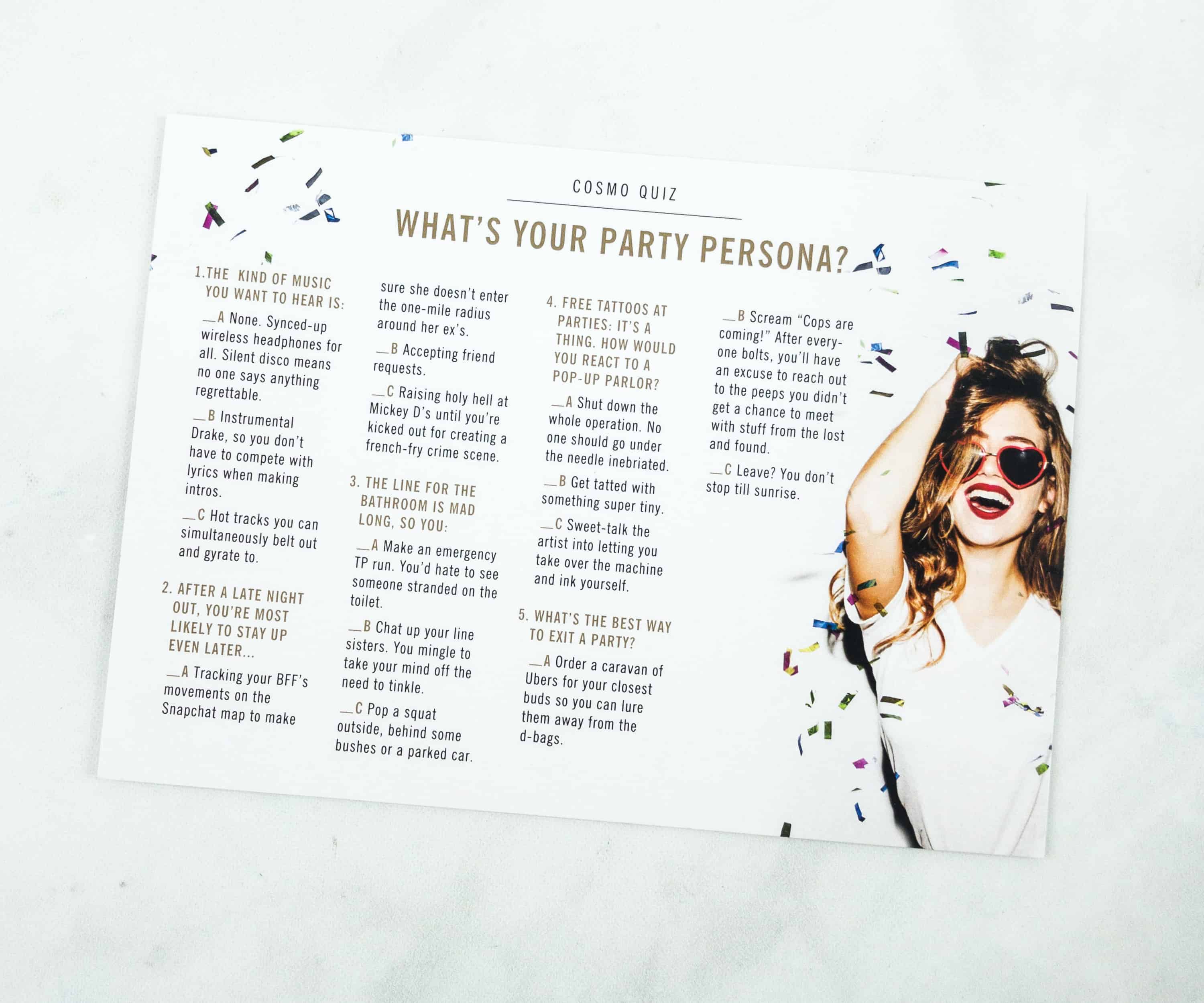 There's also a featured fun quiz on the card. So what's your party persona?
They provided the results on a different page so don't cheat!
This quiz made the box feel, well, much more like it's from the editors of Cosmo!! What would Cosmopolitan be without a quiz?!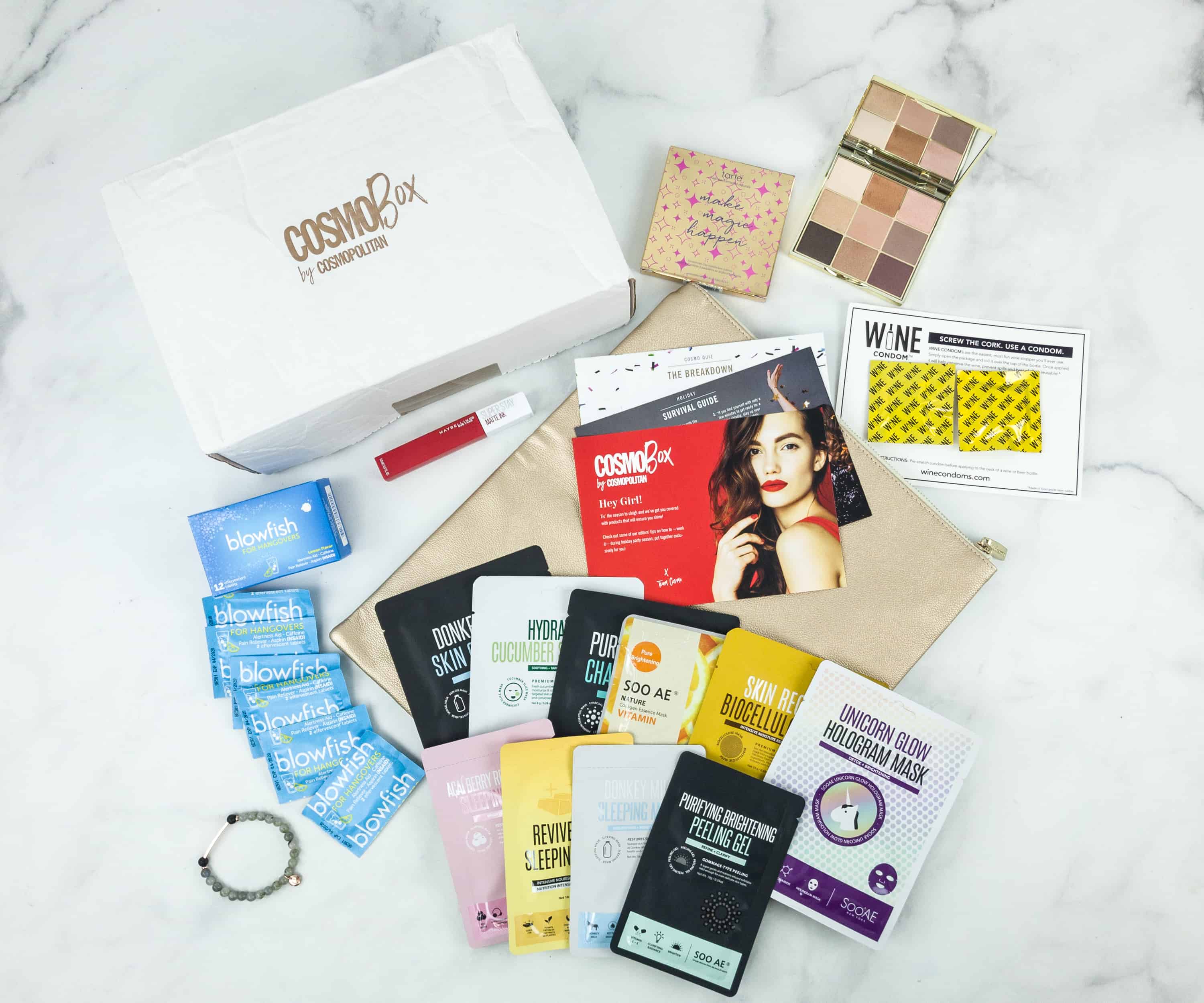 Everything in the November box!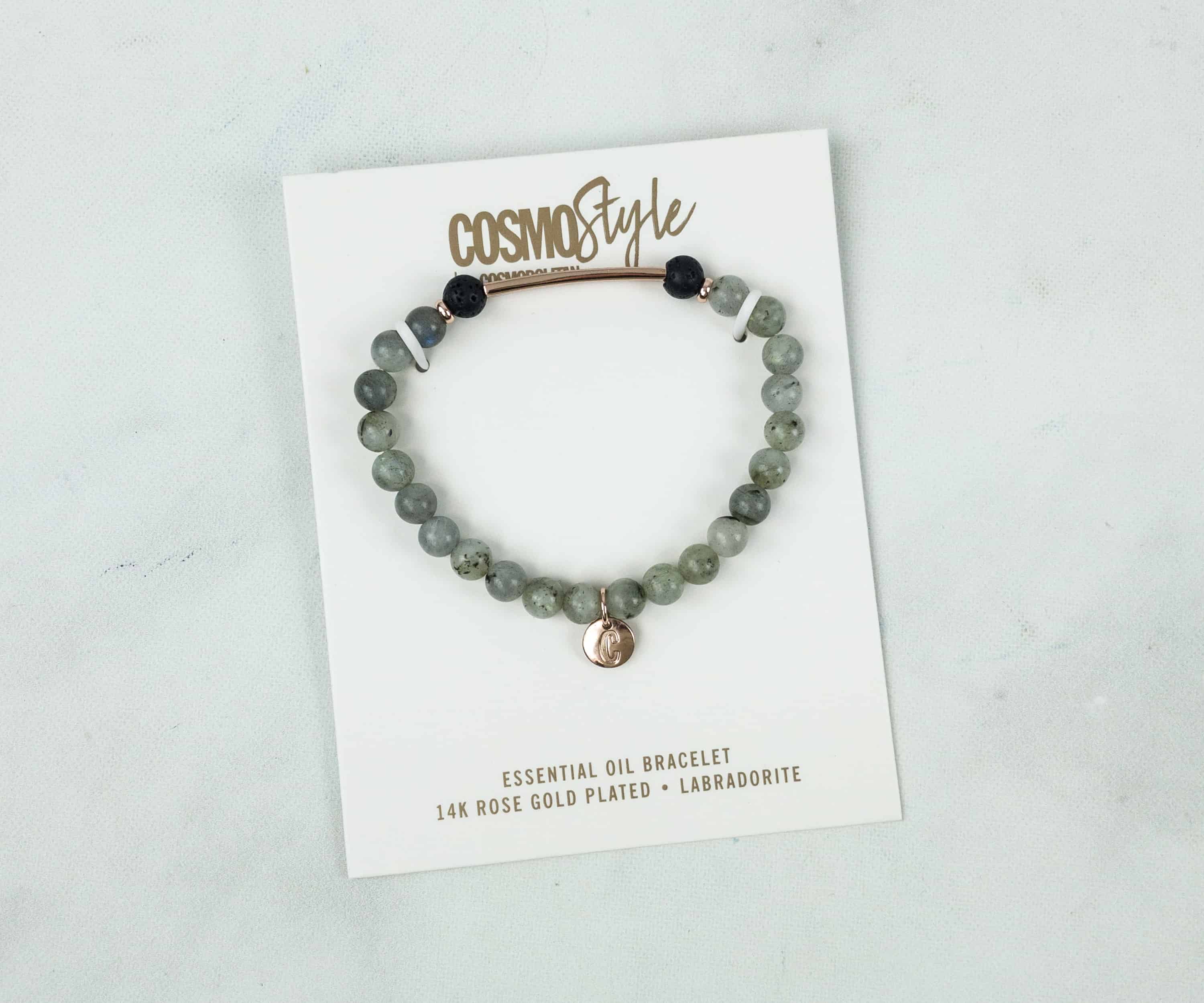 Cosmopolitan Harmony Disc Essential Oil Bracelet ($39.99) This is where fashion meets wellness. You can use essential oils on the lava beads of the bracelet.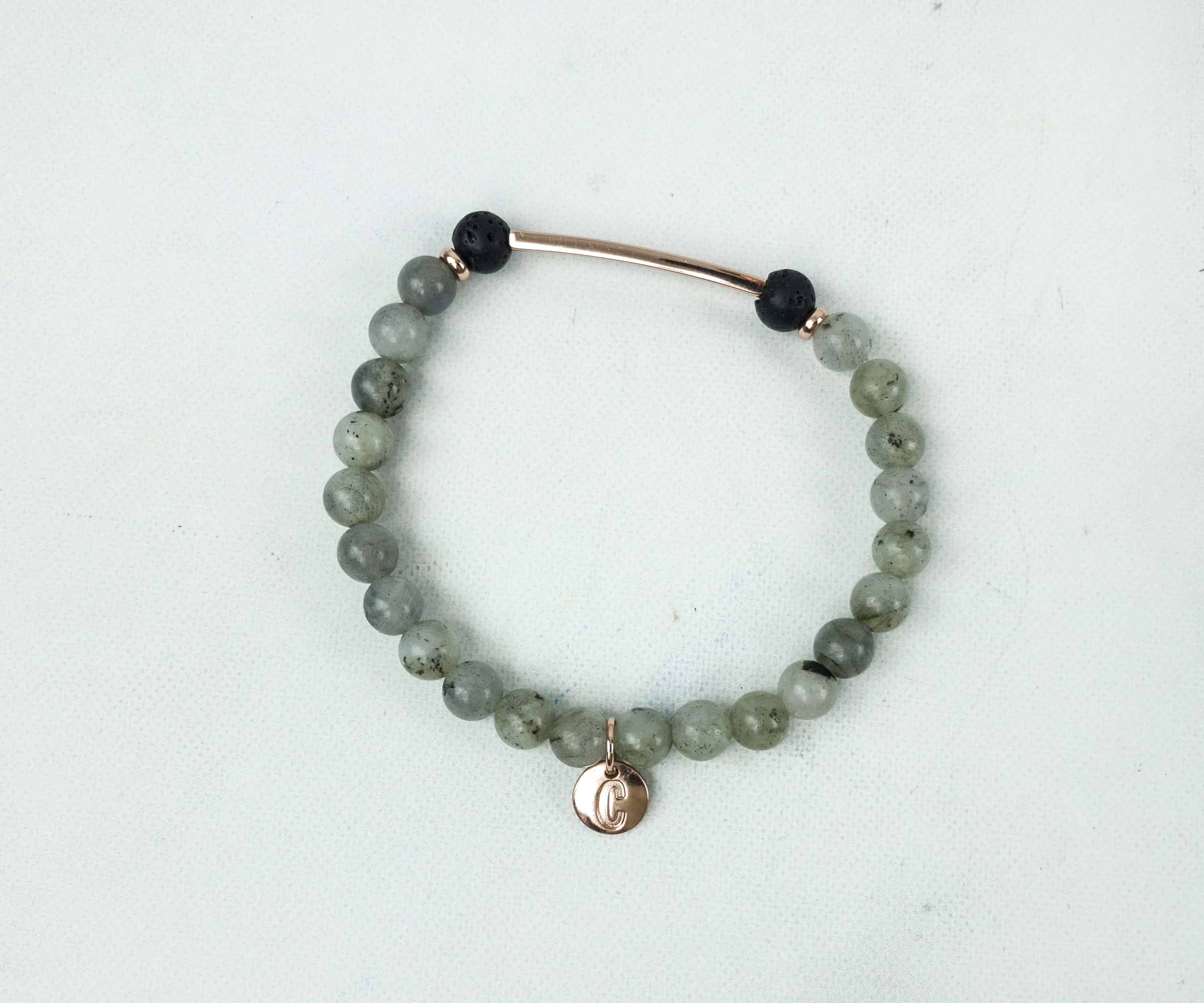 The style is very feminine and unique.
Instead of a diffuser at the center or main design, we have the logo of Cosmopolitan as its charm.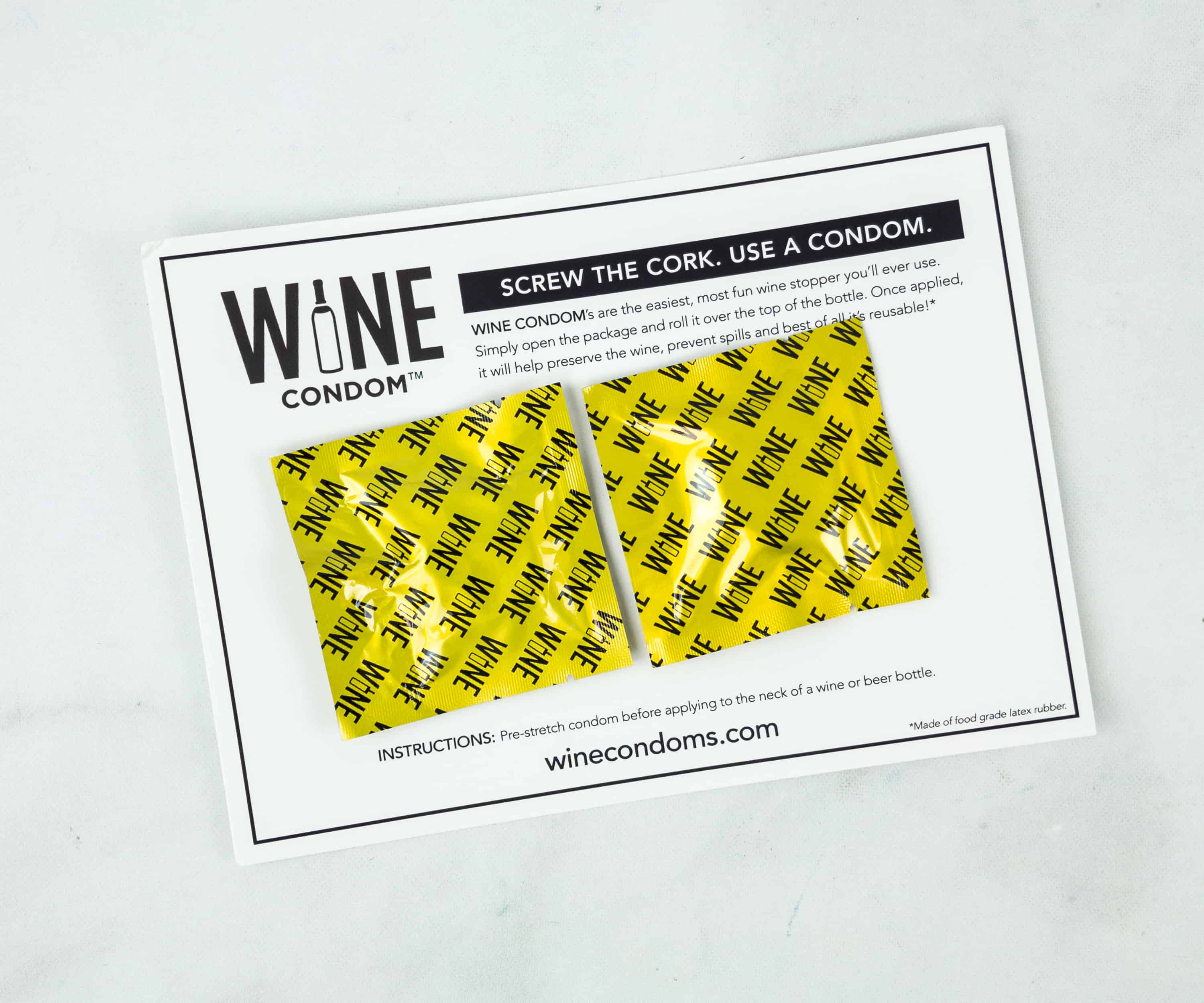 Wine Condoms (2 pack) – for wine ($4.66) It is exclusively made for wines! It is relatable that we sometimes have problems on how to reseal an opened bottle of wine. Before we were forced to consume all the wine in the bottle, now we have wine condoms.
They are the easiest to use, just pre-stretch it before using. It fits the neck and the opening of the wine bottle perfectly and without spillage. You can reuse it too!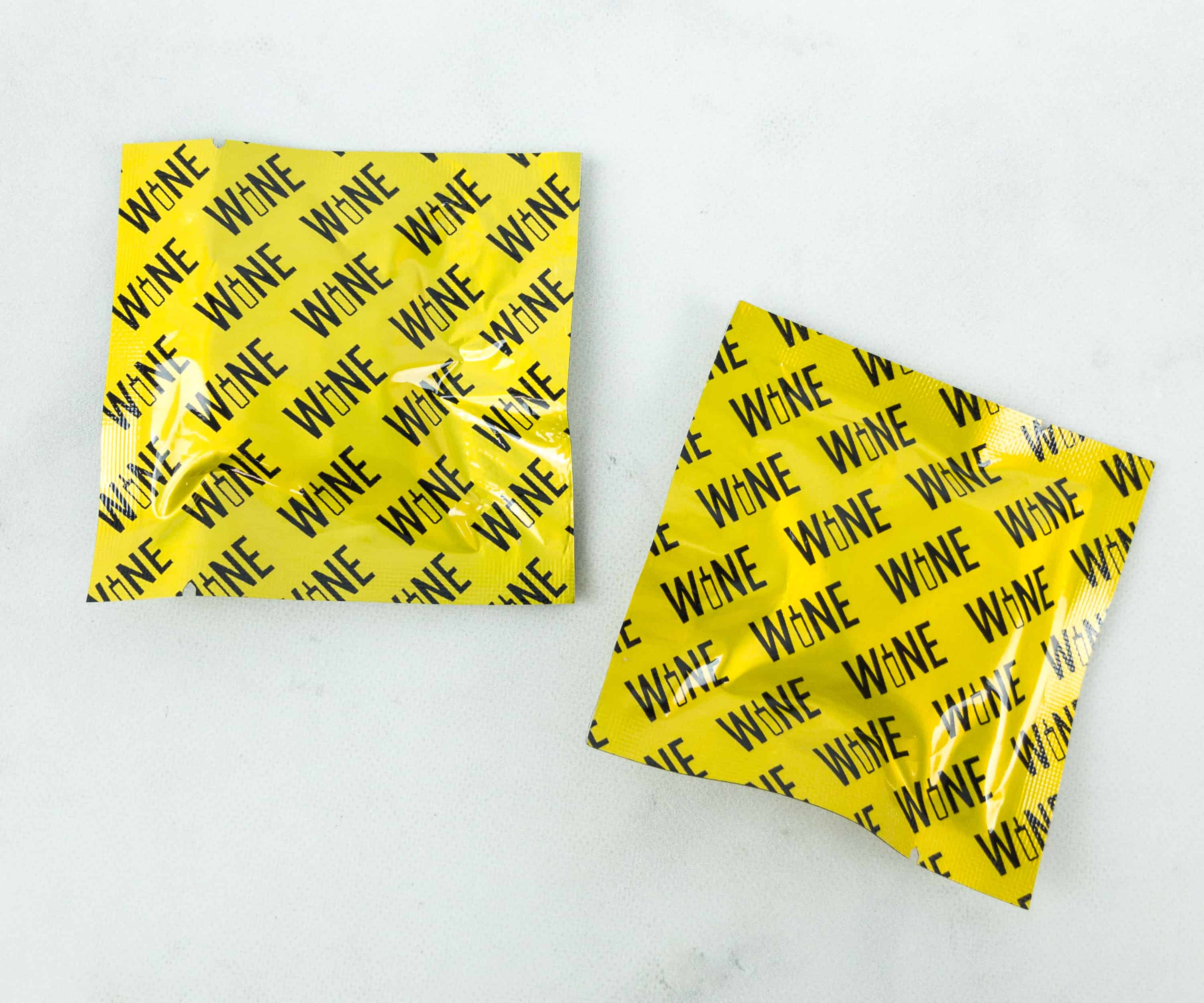 My husband says, "You know what I find disturbing? That these wine condoms have no warning on them to not use them as a prophylactic." Ha! But really, don't.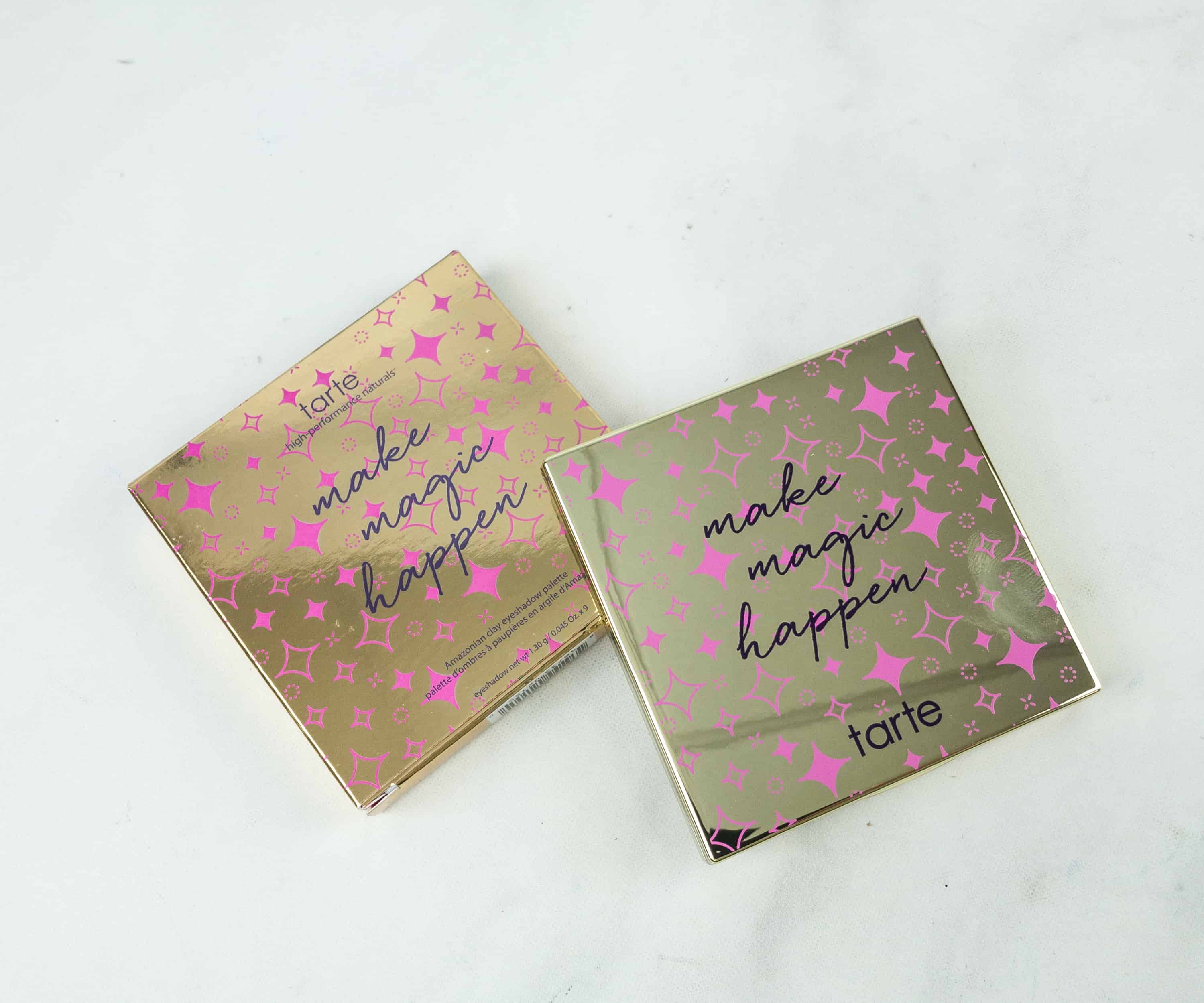 Tarte Make Magic Happen Eyeshadow Palette ($32) The Amazonian clay palette has a pigmented and smooth powder formula is infused with antioxidant vitamin E to protect the lids. It has 9 mattes and metallics to make you shine and have a radiant glow.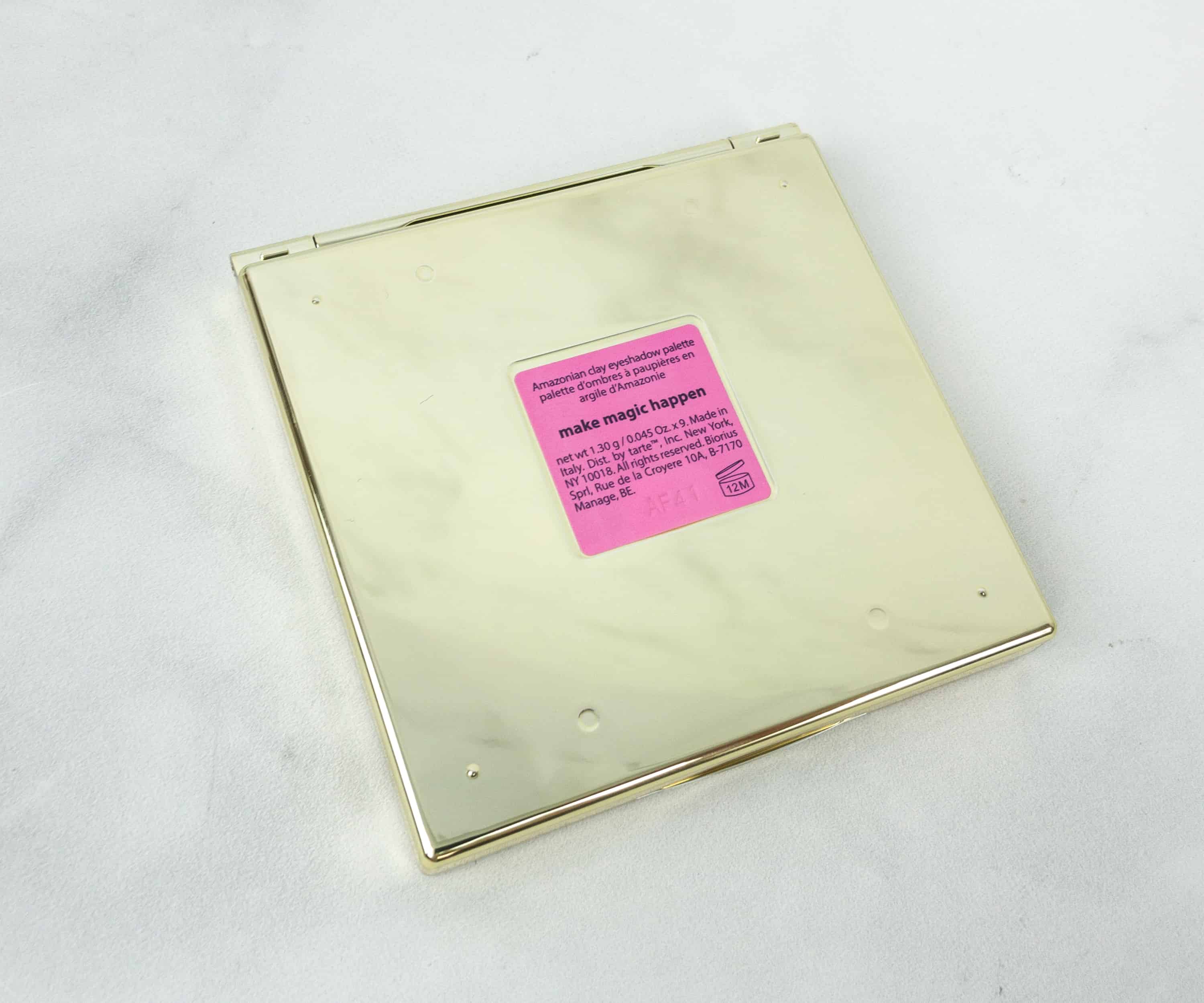 I think including a Tarte palette is a win for this box!
It has a well-balanced shade range with cool tones and warm tones alike. Each shade starts as a liquid that becomes ultrafine powder that gives a pigmented soft texture that makes it easier to blend.

The shades are Imagine (ivory), Abracadabra (copper), Charm (pink shimmer), Twinkle Twinkle (gold), Enchantment (pale pink), Believe It (greige), Impress (slate), Fantasy (rose gold), and Miracles (plum).
This palette includes a base, crease, transition, and highlight. Just apply using an eyeshadow brush. The shadow names aren't on the palette, but they are on the box.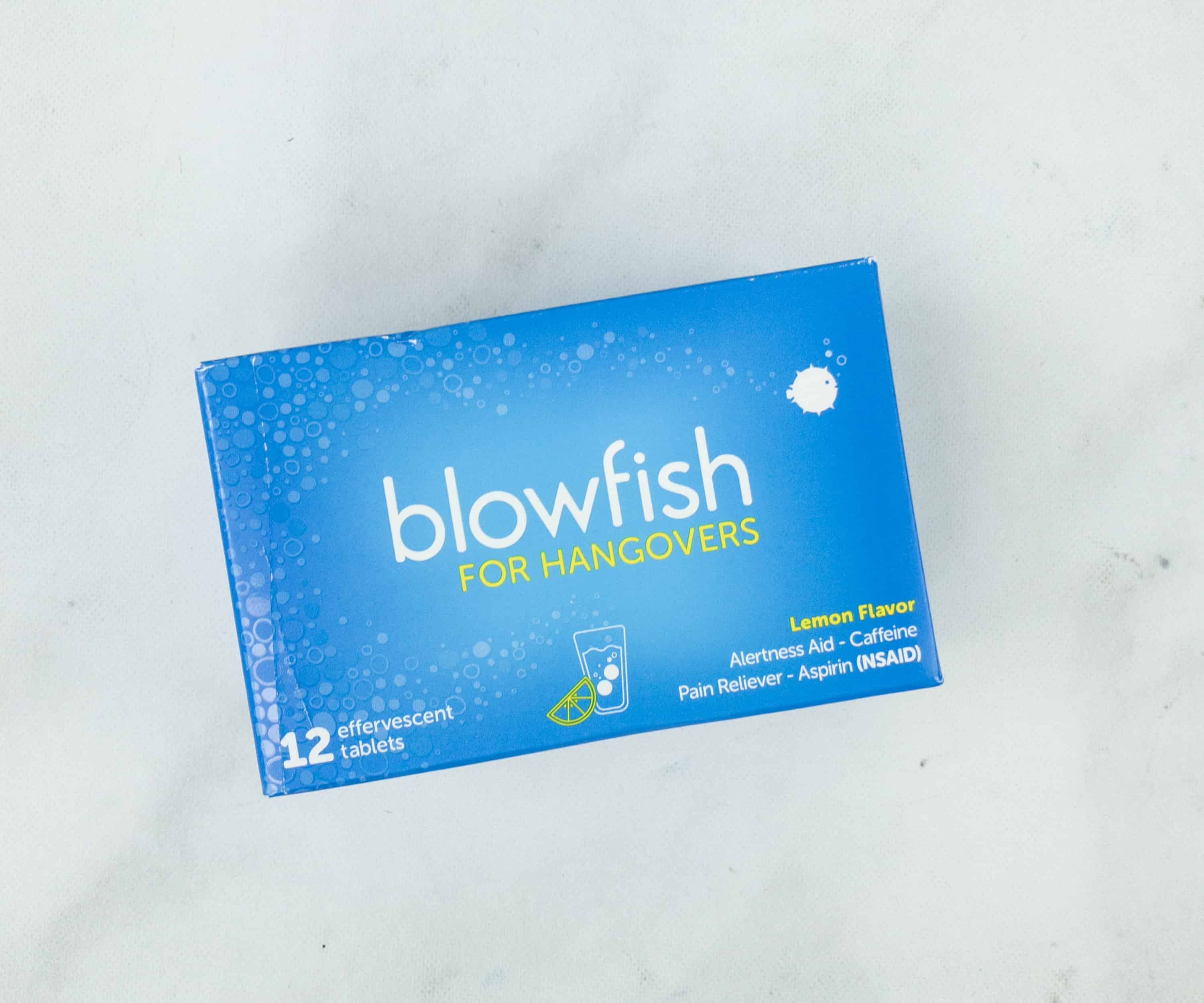 Blowfish Hangover Tablets ($11.39) We got these tablets that claim to eliminate hangovers with just two tablets in dissolved in water.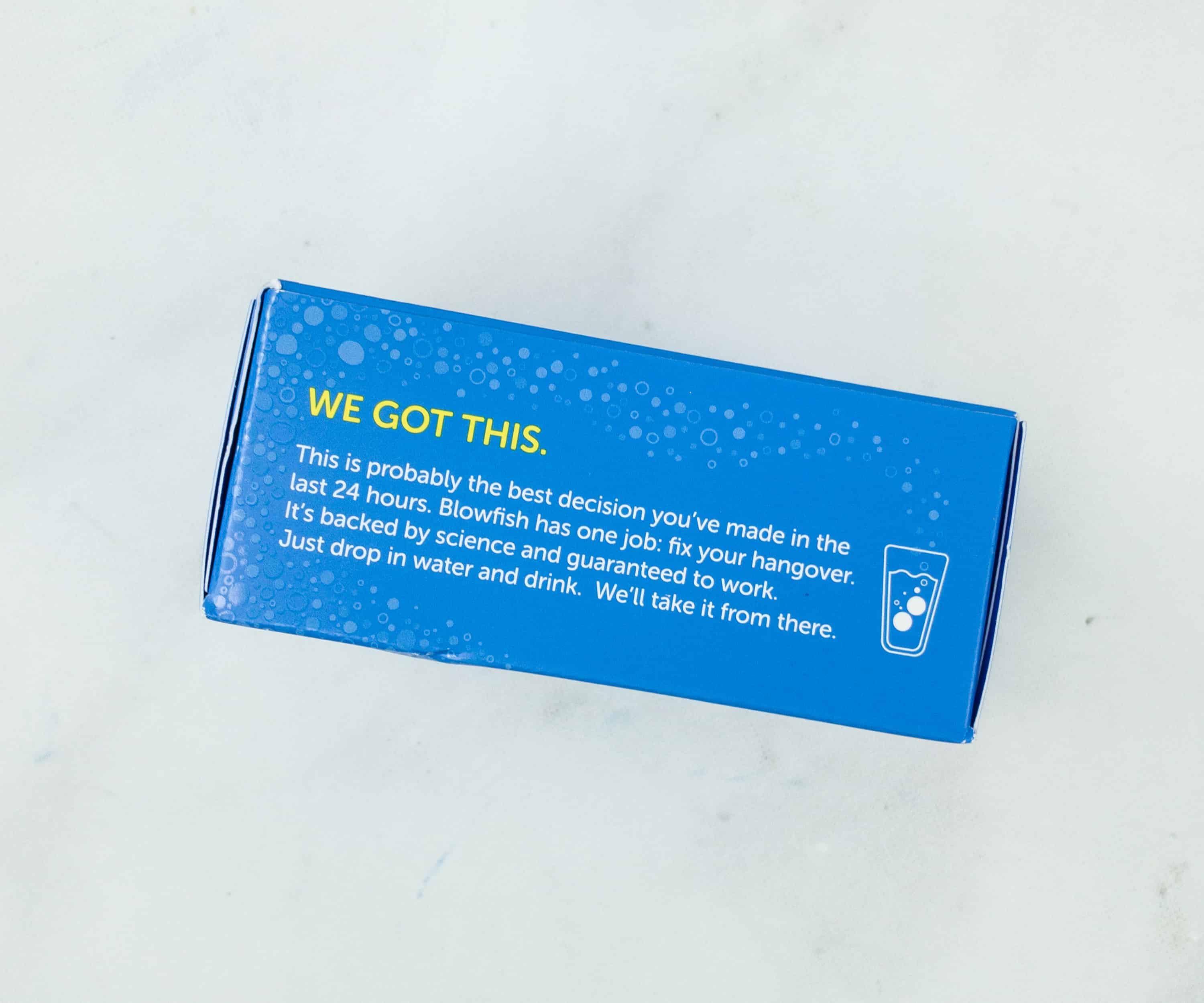 The maximum strength aspirin eases a headache fast, twice as quickly as pills because of the effervescent delivery method.
It also uses pharmaceutical caffeine that is gentle on the stomach.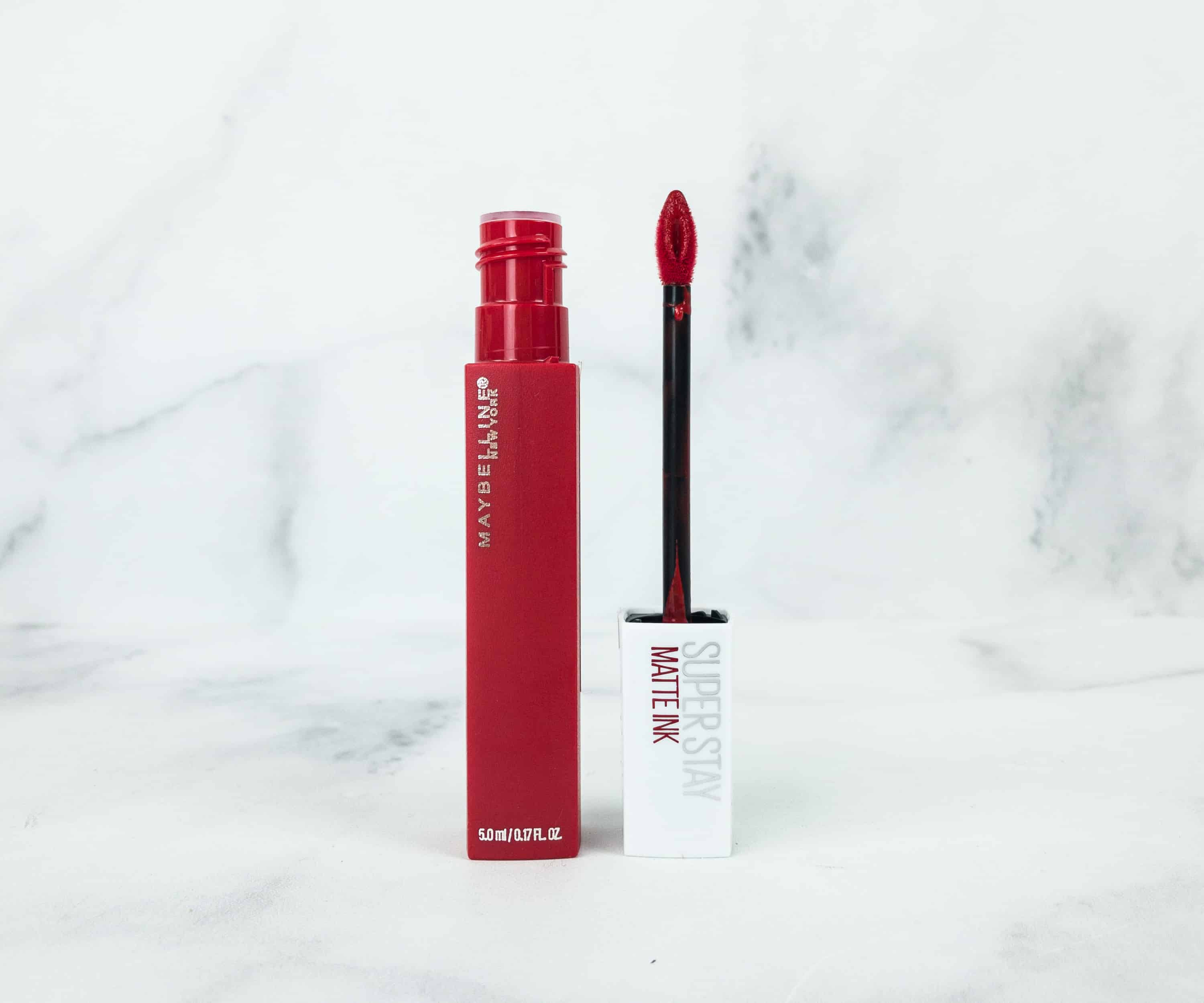 Maybelline's Superstay Matte Ink Liquid Lipstick in Dancer ($9.49) This liquid lipstick gives a long-lasting matte finish. It has a uniquely shaped arrow applicator for precision and coverage. It is easy to use, just apply the liquid lipstick in the center of your upper lip and follow the contours of the mouth and then glide it across the bottom lip. I got it in a classic red shade called Dancer and I love it!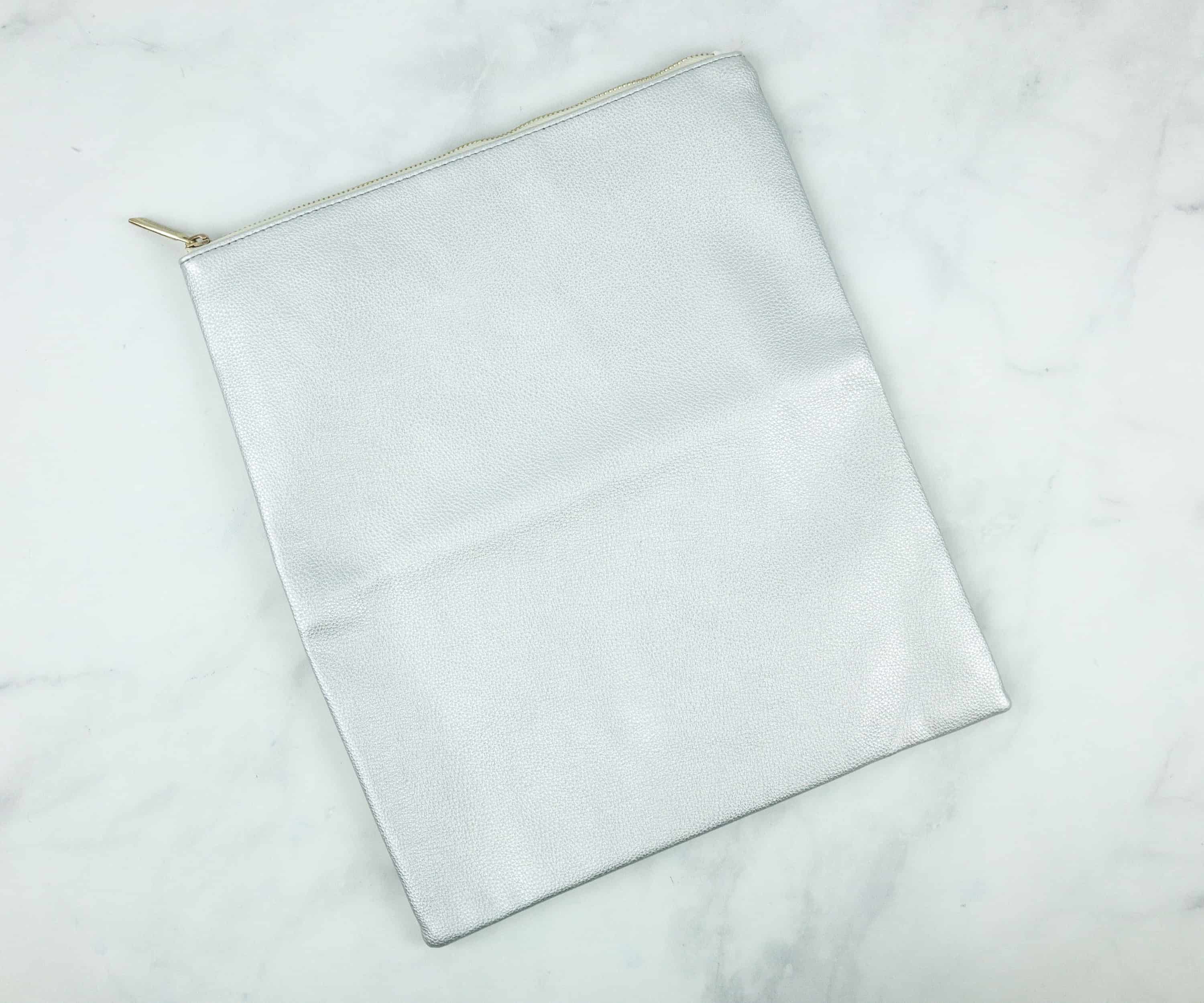 Lulu Dharma Reversible Clutch Bag ($69) If you want to save money and you need two purses, this might be the solution. Instead of buying two, you can now have two colors of the purse in one. It's a versatile pouch and the 2 sides complement each other.
When you unfold and flip it, you can switch colors easily from silver to gold depending on your preference or mood.
It is made with soft eco-faux leather material with logo engraved zipper with the twist of hot pink as its eco-silk lining. I don't know about the value on this clutch, it seems way overpriced, but I do like it!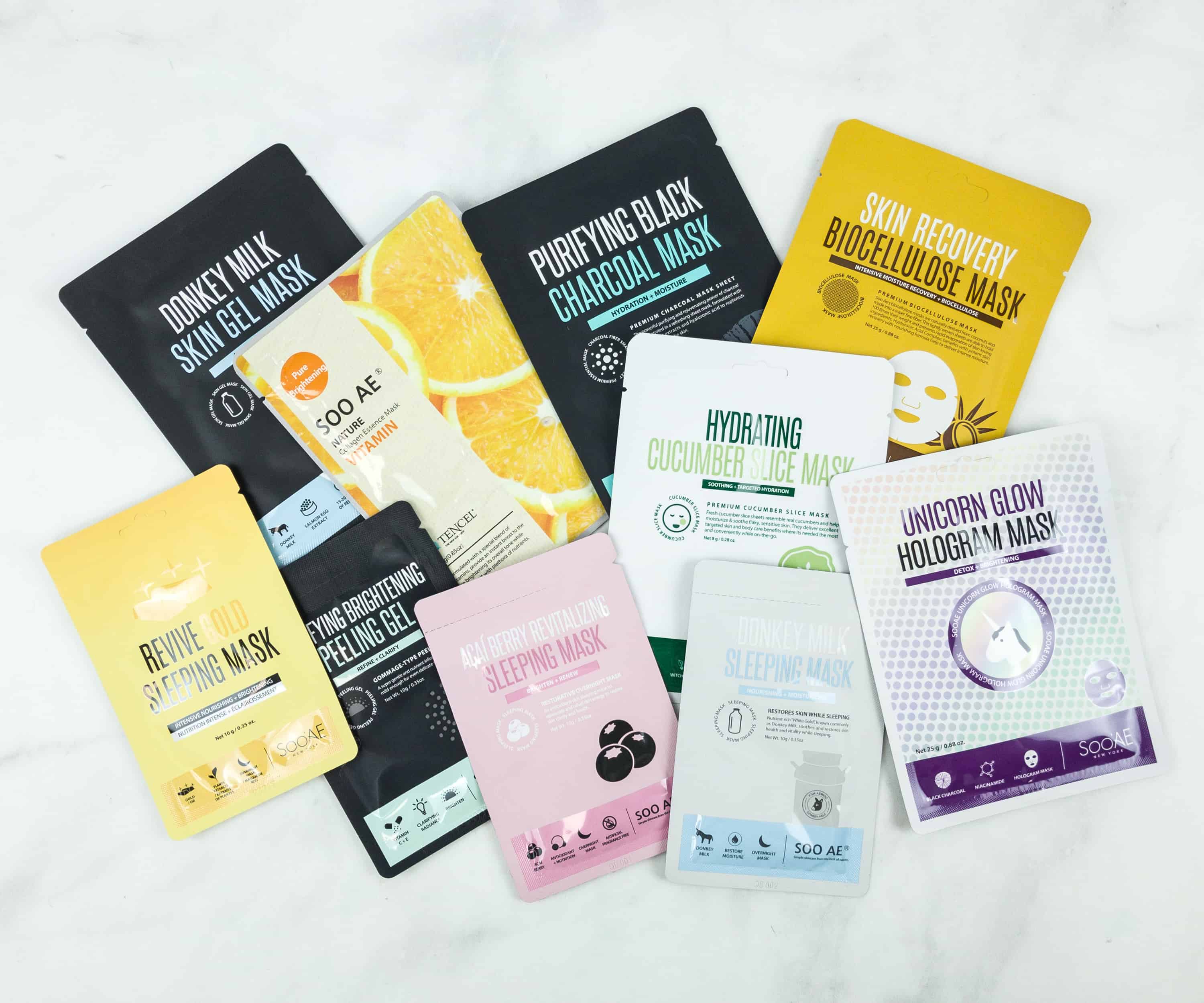 SOO'AE Beauty Mask Collection – I got 10 assorted masks each with different features.
To pamper and to prepare ourselves for a beauty sleep, there's Revive Gold Sleeping Mask, Purifying Brightening Peeling Gel, Donkey Milk Sleeping Mask, and Acai Berry Revitalizing Sleeping Mask.
For intense hydration and purification, we have the Donkey Milk Skin Gel Mask, Purifying Black Charcoal Mask, and Hydrating Cucumber Slice Mask.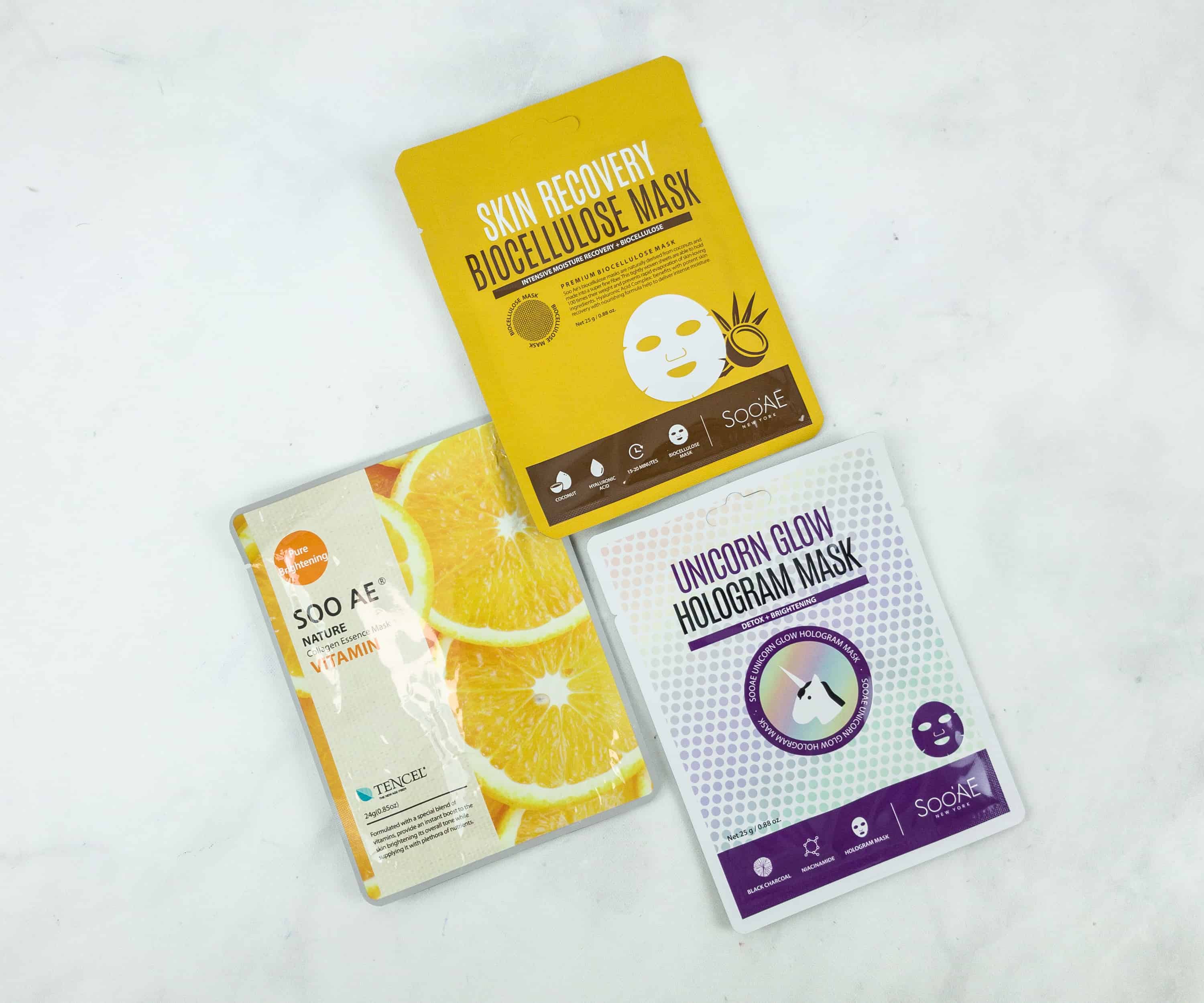 This bunch has innovative ingredients in them. We have the Biocellulose mask, Unicorn Glow Hologram Mask and Soo Ae Collagen Essence Mask with Vitamin.
We've got variety in this box! We can even invite our friends over and try on different masks for fun or just do one a days during the busy holiday party season. I love the reversible pouch because you can change it without removing its contents, just flip and it seems that you have a new one. The wine condom is a funny and effective solution for resealing opened wine bottles. The hangover pills were a good addition too if ever you get carried away in partying. And to make our looks seamless for the festivities, we have the eyeshadow palette that features warm and cool shades paired with the red liquid matte lipstick. Overall, we got more than $200 worth of products for only $30.
I did feel like CosmoBox took subscriber feedback into account and attempted to curate a box that matched subscriber interests. I'm looking forward to finding out what the next boxes have in store!
What do you think about this month's CosmoBox?
Visit CosmoBox by Cosmopolitan to subscribe or find out more!