CatLadyBox is a monthly subscription box for us cat ladies and our cats! Each month you will receive cat-themed items for you and your cat (Crazy CatLadyBox), or you can order a box just for you (CatLadyBox). Each box could contain cat-themed shirts, jewelry, home decor, accessories, art, and more – all delivered in a box your cat can keep.
CatLadyBox is unlike any other cat subscription box out there. Each month, you'll receive a meowvelous selection of high-quality cat-themed items only available through us. From super-soft shirts and beautiful jewelry to inspired home decor and quirky cat toys, we pride ourselves in creating and delivering the ultimate ways show off your cat lady pride!
DEAL: For a limited time, save $5 off your first box with coupon code AMEOWZING! Valid on Crazy Cat Lady Box only!
TIP: Looking for a coupon code? Subscribe to notifications for CatLadyBox in the directory to get an email when the next one is released!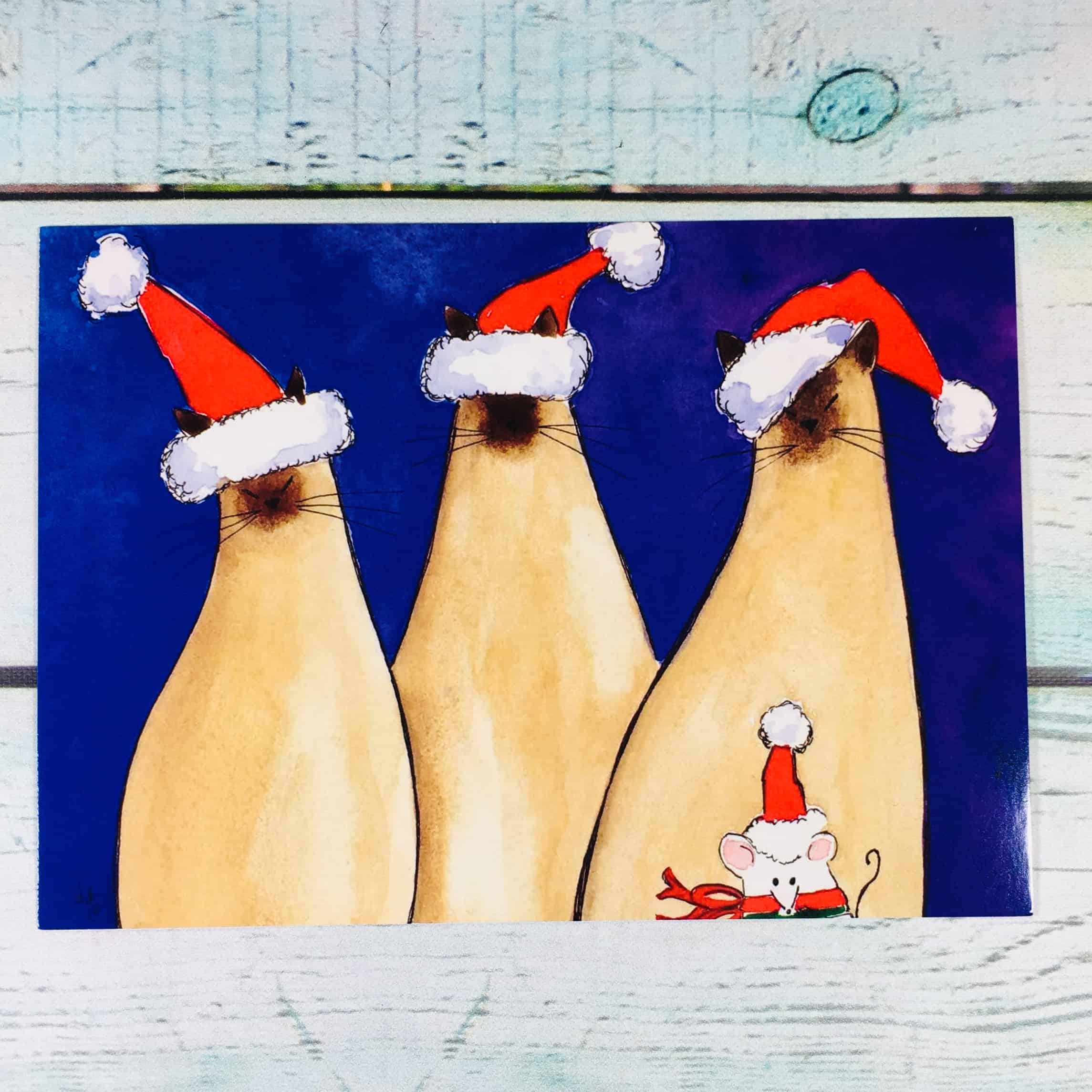 I received a card in my Crazy CatLadyBox.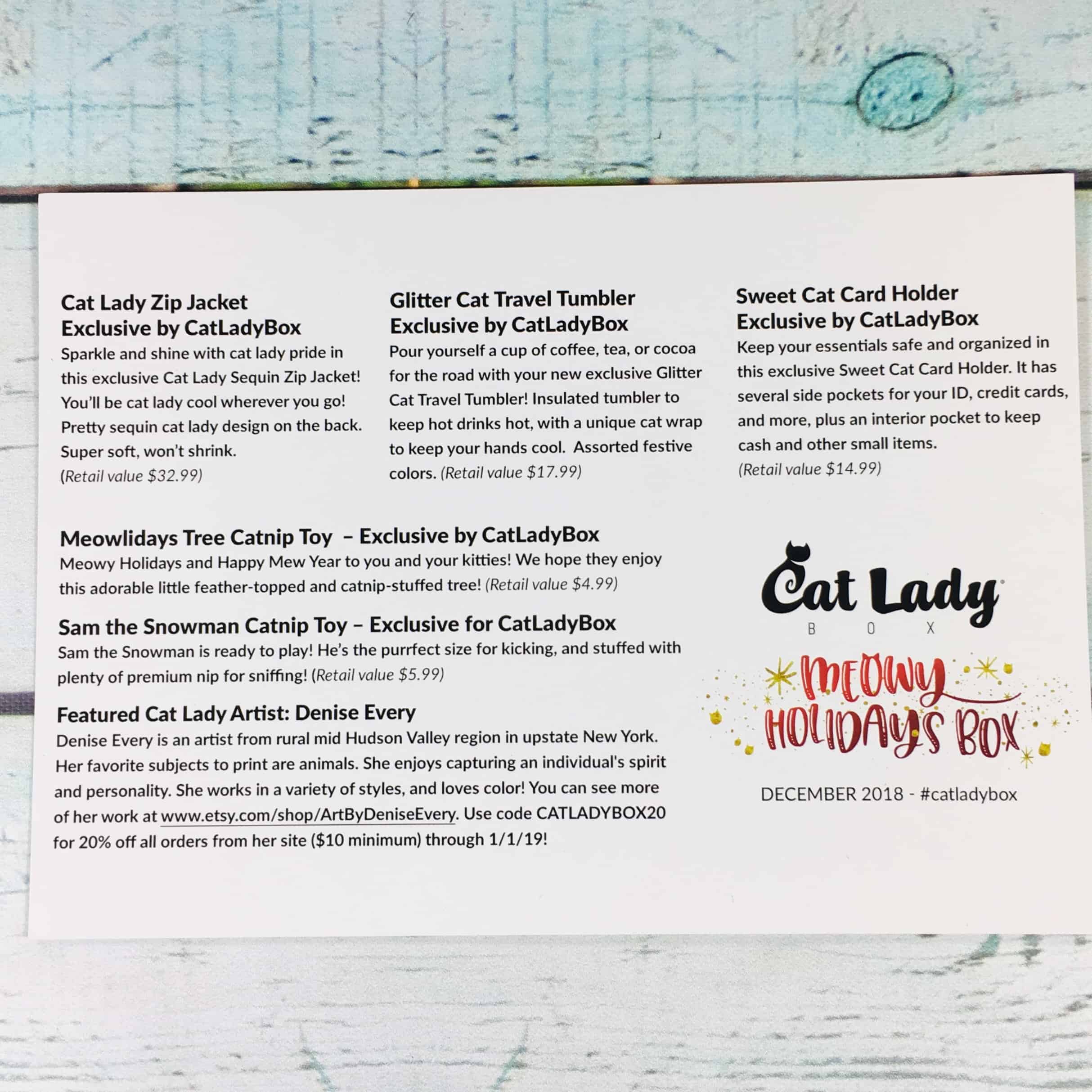 The back of the card lists all of the items in the box and their suggested retail price. Keep in mind that CatLadyBox sells their own line of products so the prices are from their online store. I noticed a difference in the prices on the card and online and put the current selling price next to each item.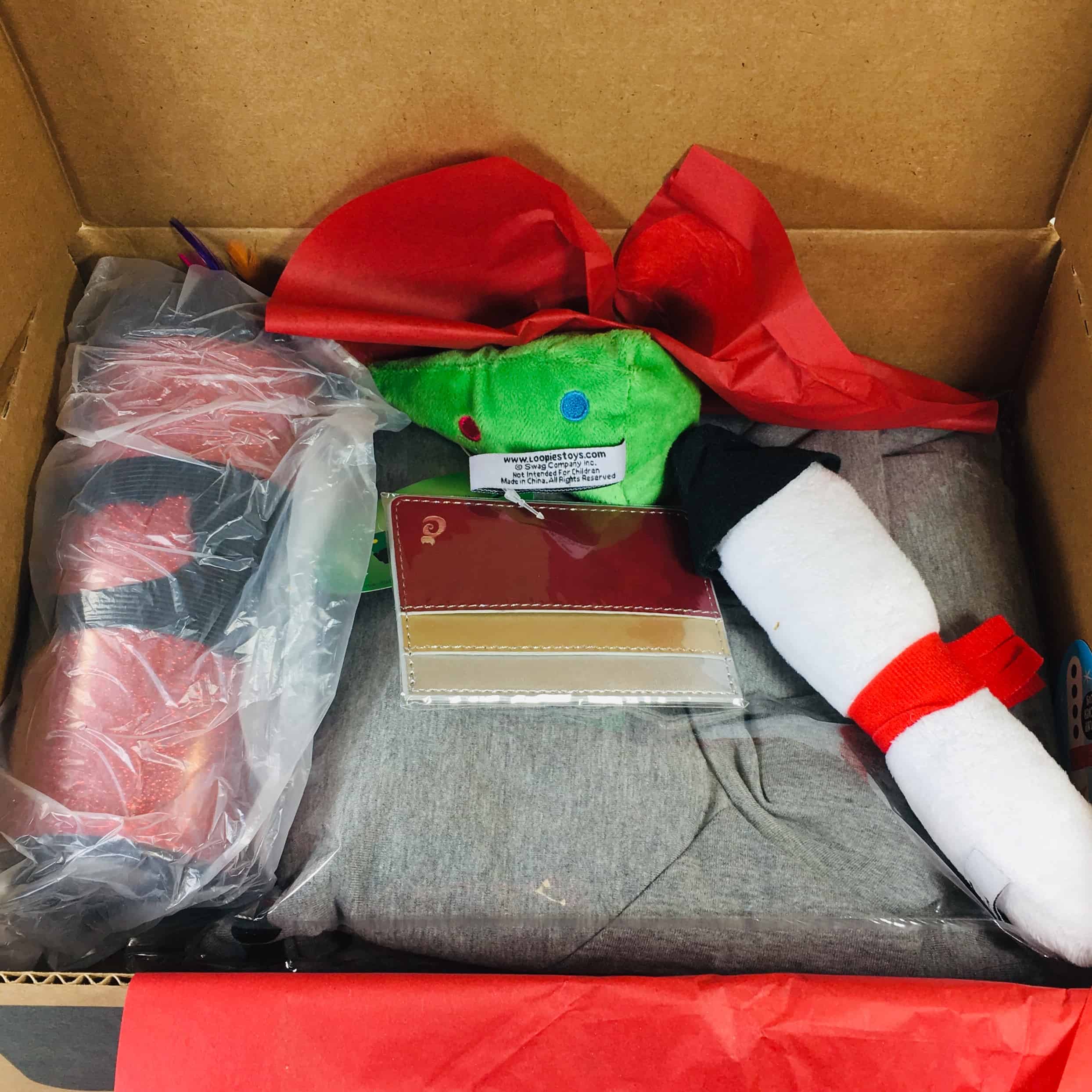 Some of my items were wrapped in plastic, and red tissue paper greeted me when I opened the box.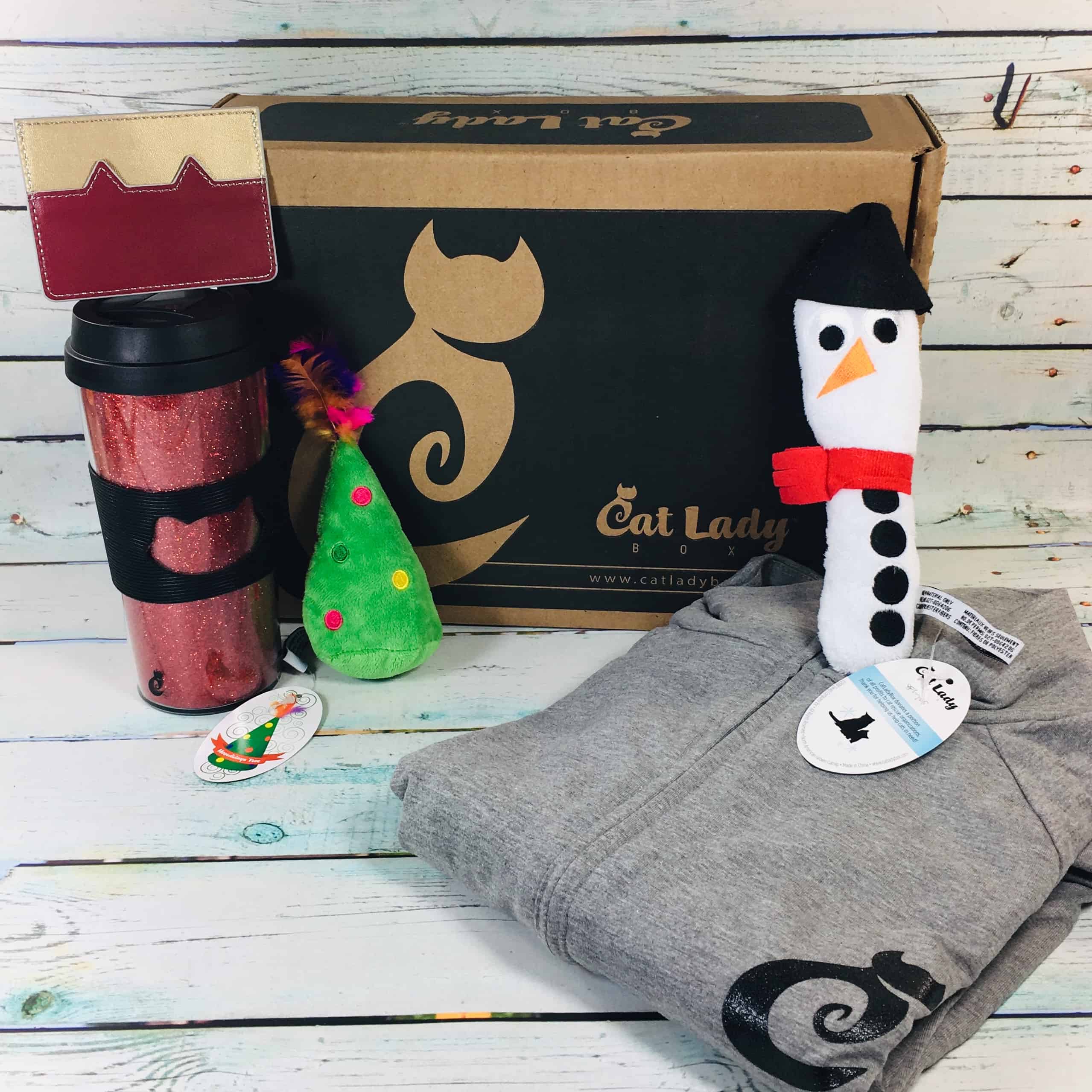 Everything in my box!
Sweet Cat Card Holder ($9.99) Most of the items (at least for humans) that come in this box are branded with the CatLady logo. There is room for three or so credit, ID, or library cards on one side, plus a pocket that can hold a couple dollars on top.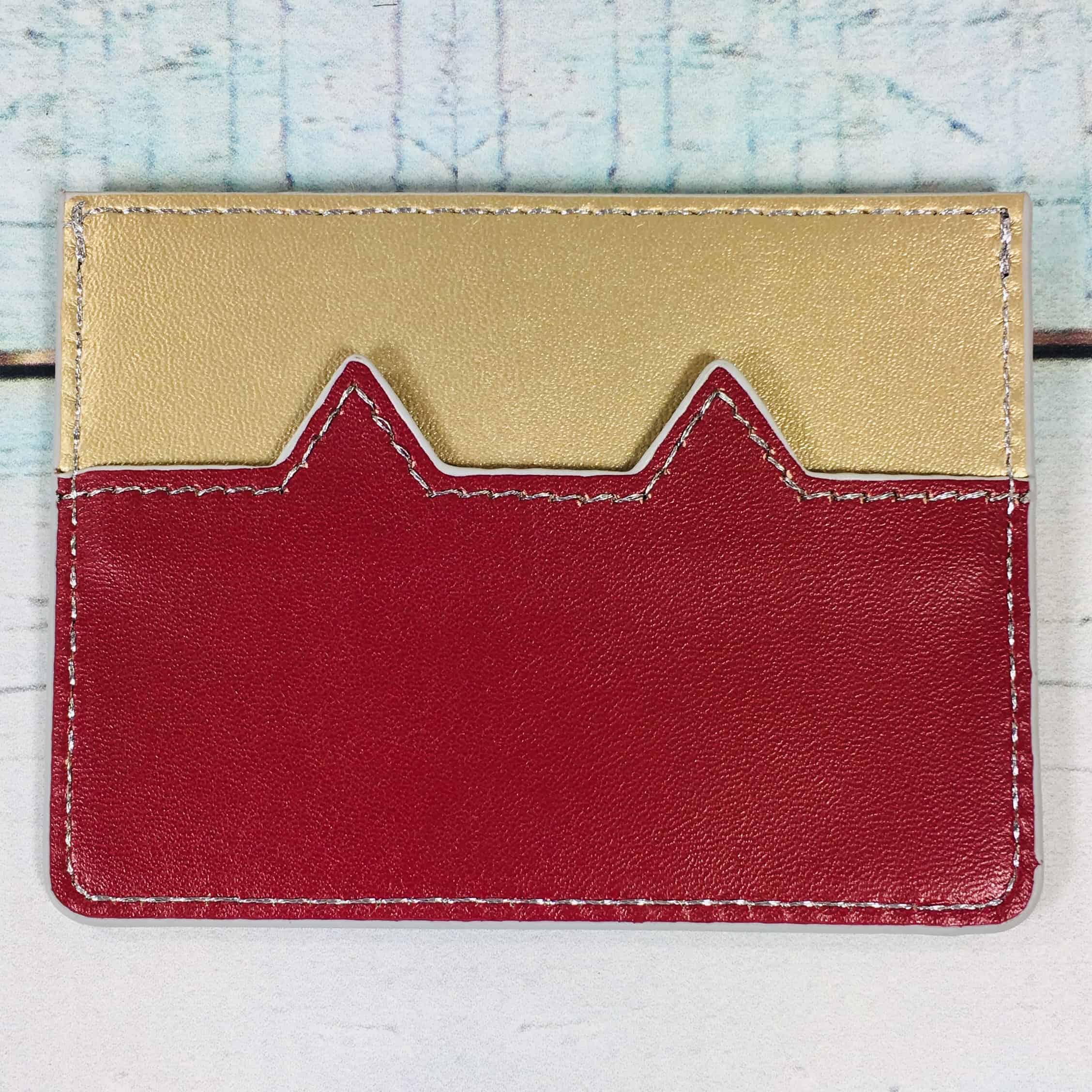 The back of the holder has room for another card. Those cat ears look crazy!
Glitter Cat Travel Tumbler ($14.99) The only info I could find on this mug is on a sticker on the bottom and says hand wash only, BPA-free, and do not microwave.

It has red glitter on the inside (no chance of it getting on your hands) and a rubber gripper that has a cat head cutout.

You slide the slot on the cover to reveal the opening. The gasket on the inside was off-track so I jammed it back in place with a pointy pencil.

Cat Lady Zip Jacket ($32.99) is made of cotton/polyester/spandex and says to machine wash on cold and tumble dry.
This heather grey light-weight jacket has sequins on the back so I would suggest washing it on delicate and hanging it up to dry.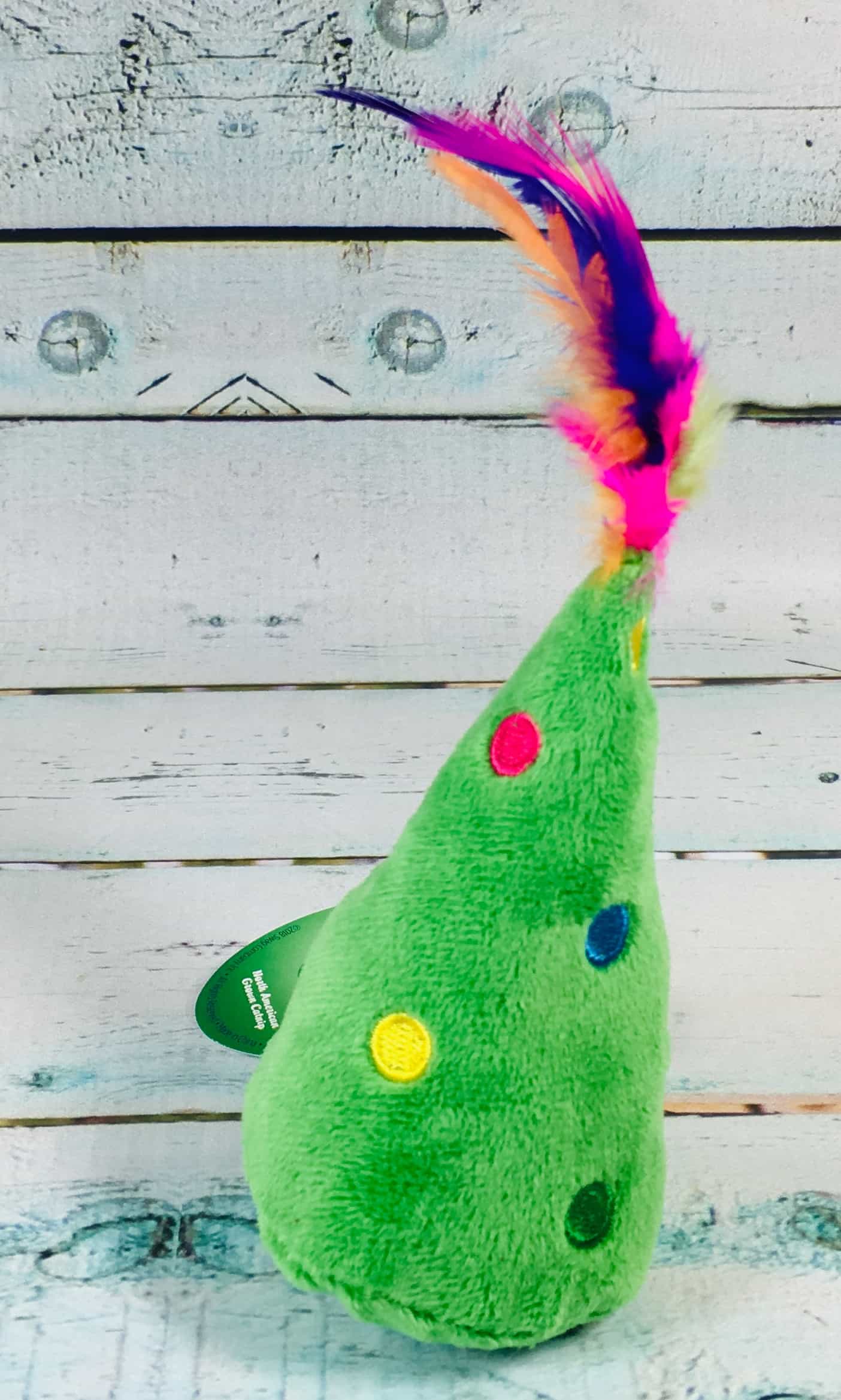 Meowlidays Tree Catnip Toy ($3.99) has catnip on the inside and feathers on the outside. It reminds me of the Grinch, if the Grinch was a Christmas tree.

Sam The Snowman Catnip Toy ($3.99) is a kicker toy so my kitties can use that rabbit kick. Stuffed with catnip to encourage play.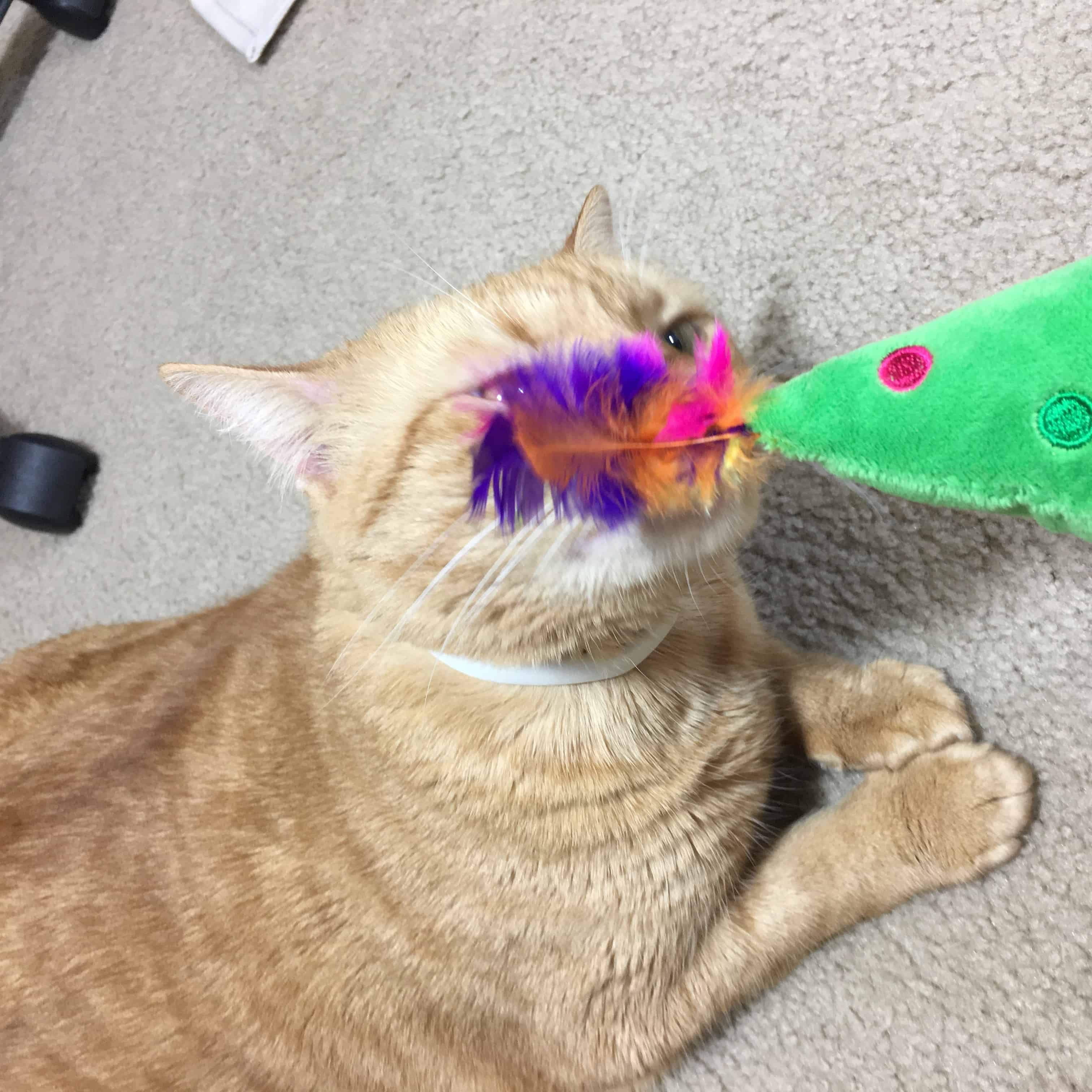 Sunny was happy to discover the new toys, but I think a spritz of catnip spray may be needed for a touch-up.
I thought the theme for the December CatLadyBox was cute, although it was pretty much the cat toys that were holiday themed, the rest of the items were CatLadyBox branded items. I will keep the jacket handy for wearing around the house on cooler days when I don't feel like turning up the heat.
What do you think of this month's box? Does your cat give 2 paws up?