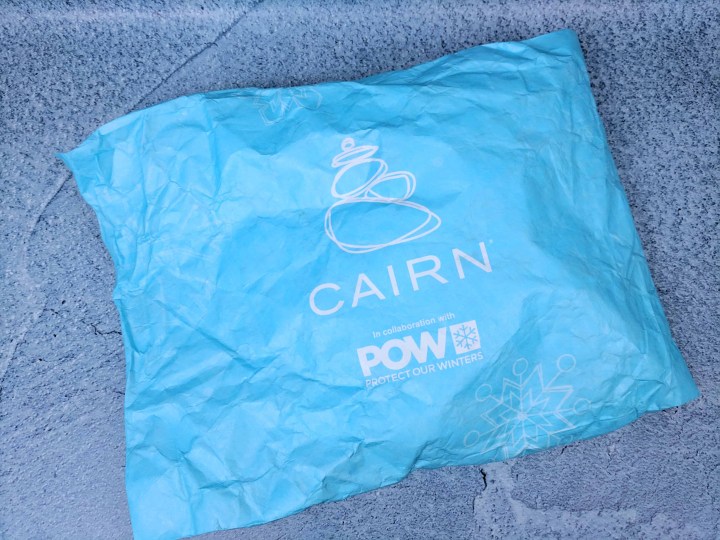 Cairn is a monthly subscription box for those who love spending time in the outdoors. Each month, you can expect to receive 3-6 cool products that will help you enjoy your time in the outdoors even more. Subscriptions cost $29.99 each month, but the cost goes down with longer subscriptions. Shipping is free for US subscribers and $5 to Canada.
Cairn promises that the total retail value of the items in each box will exceed $50, with a mix of gear, apparel, food, skin care, and emergency tools. If you complete the subscriber profile, the box will be curated to best match your outdoor lifestyle. As such, most months will see a variation of boxes, while there may be some months when everyone will get the same thing.
This month, everything came in a blue envelope instead of the typical cardboard box.
DEAL: Use code HAMMOCK to get the Hammock Collection Box as your first month! See the review of the Hammock Box!
OR Use code TRAILHEAD to get the Trailhead welcome box your first month!  See the review of the Trailhead Box!
OR Use code DOGGO to get the Dog Friendly welcome box your first month!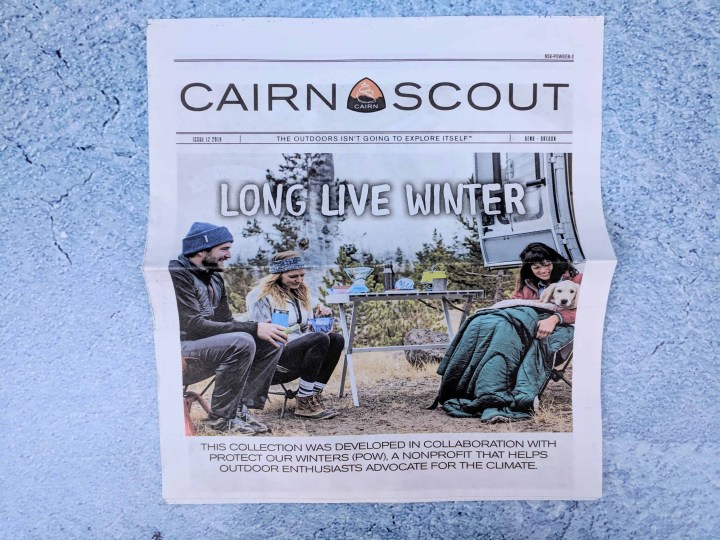 Every month, you receive a newsletter with some information and discount codes to the products included in this month's collection.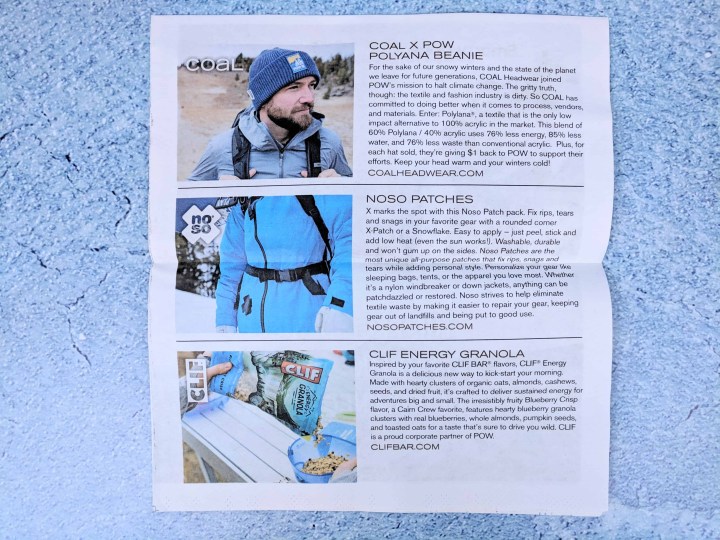 We get full information about the items included in the box.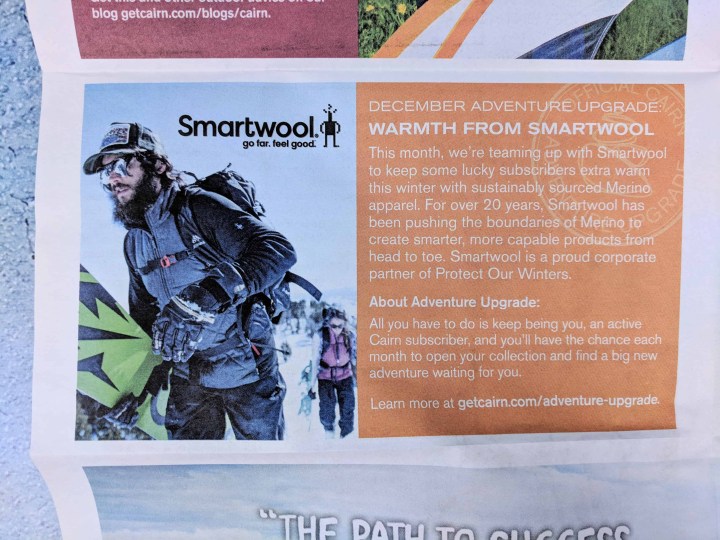 Every month, two lucky subscribers get a little something special in their box. All you need to do is to be an active subscriber to the monthly box, nothing else!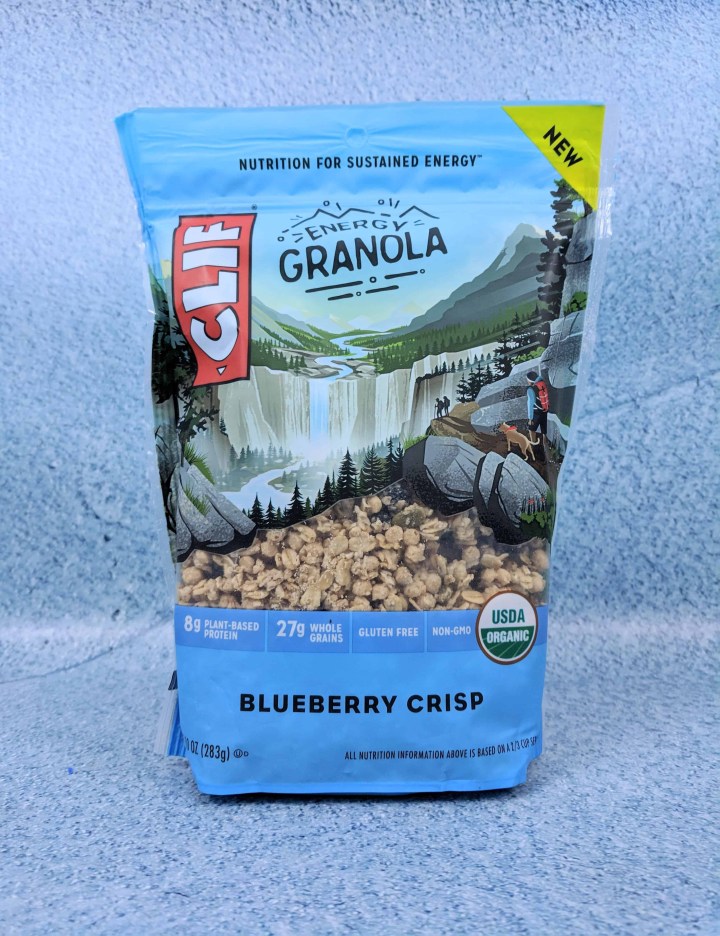 Clif Energy Granola – Blueberry Crisp. I love granola in the morning, as an afternoon snack after playing outside, or even before going to bed. Basically all the time!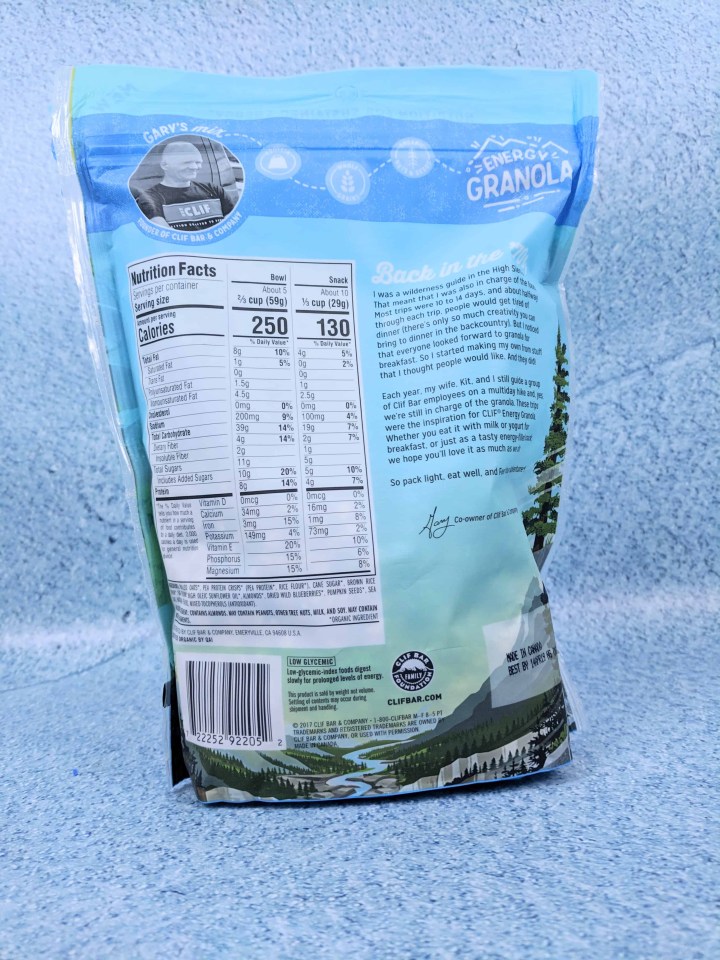 It has lovely blueberry clusters with organic oats, almonds, cashews, and pumpkin seeds. It also has pea protein for a protein boost and it's sweetened with cane sugar and brown rice syrup.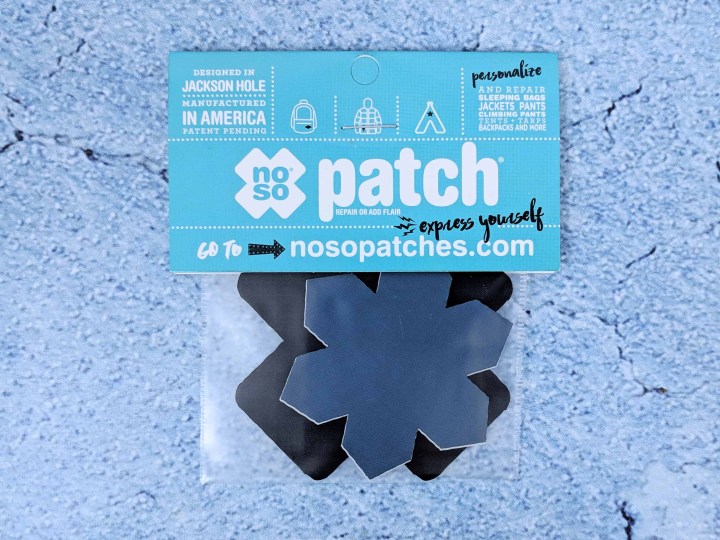 Noso Patch. I've ripped pieces of my clothes often enough that I have a bunch of patches to fix them. These are so much easier to use than the one where you need to iron them on your clothes.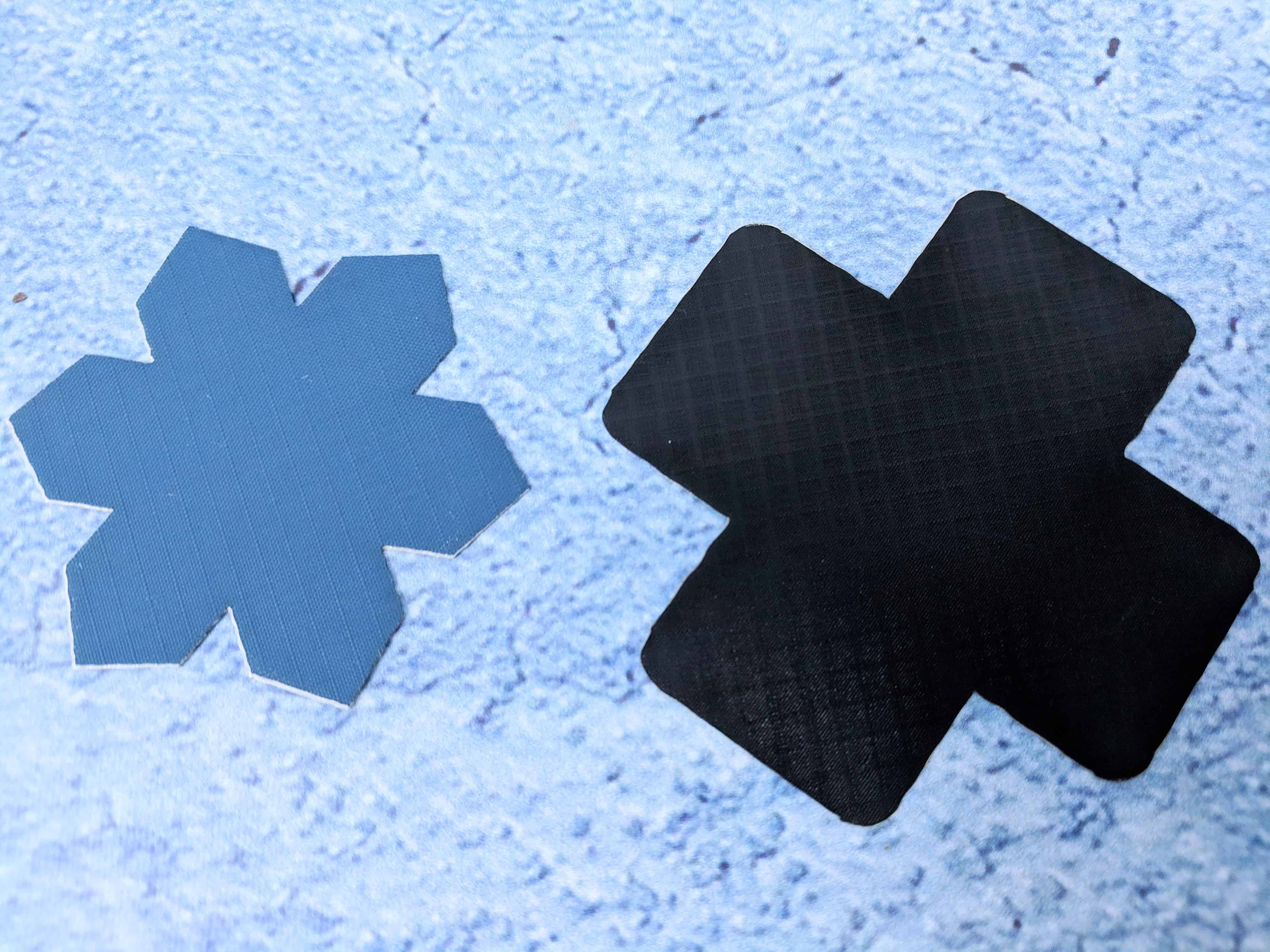 We've received a cross and a snowflake to add flair while fixing your equipment.
All you have to do is to peel the sticker, apply where you want it, and let some low heat do the work. It says on the package that even the sun is enough to fuse the patch to the fabric. This can be used to fix a piece of cloth, a sleeping bag, or anything else.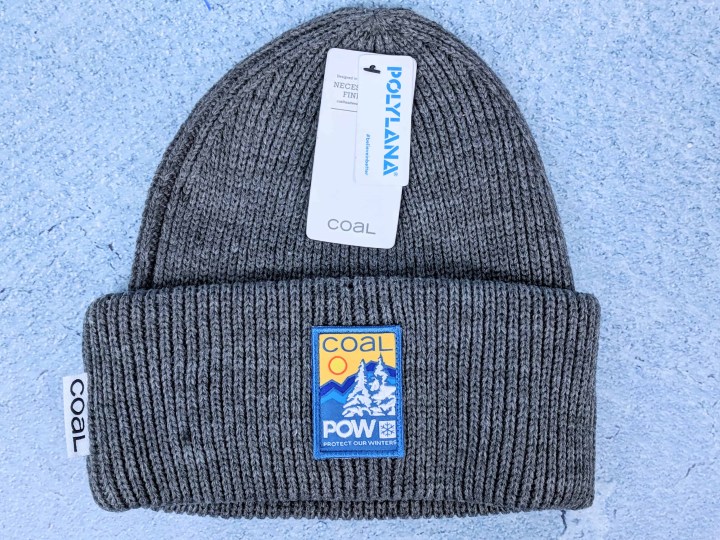 Coal X Pow Polyana Beanie. This is a thick beanie, perfect for the incoming winter weather! This beanie was made with the environment in mind : the textile used to make it is the only low impact alternative to 100% acrylic in the market, and making this beanie uses 76% less energy, 85% less water and 76% less waste than conventional acrylic.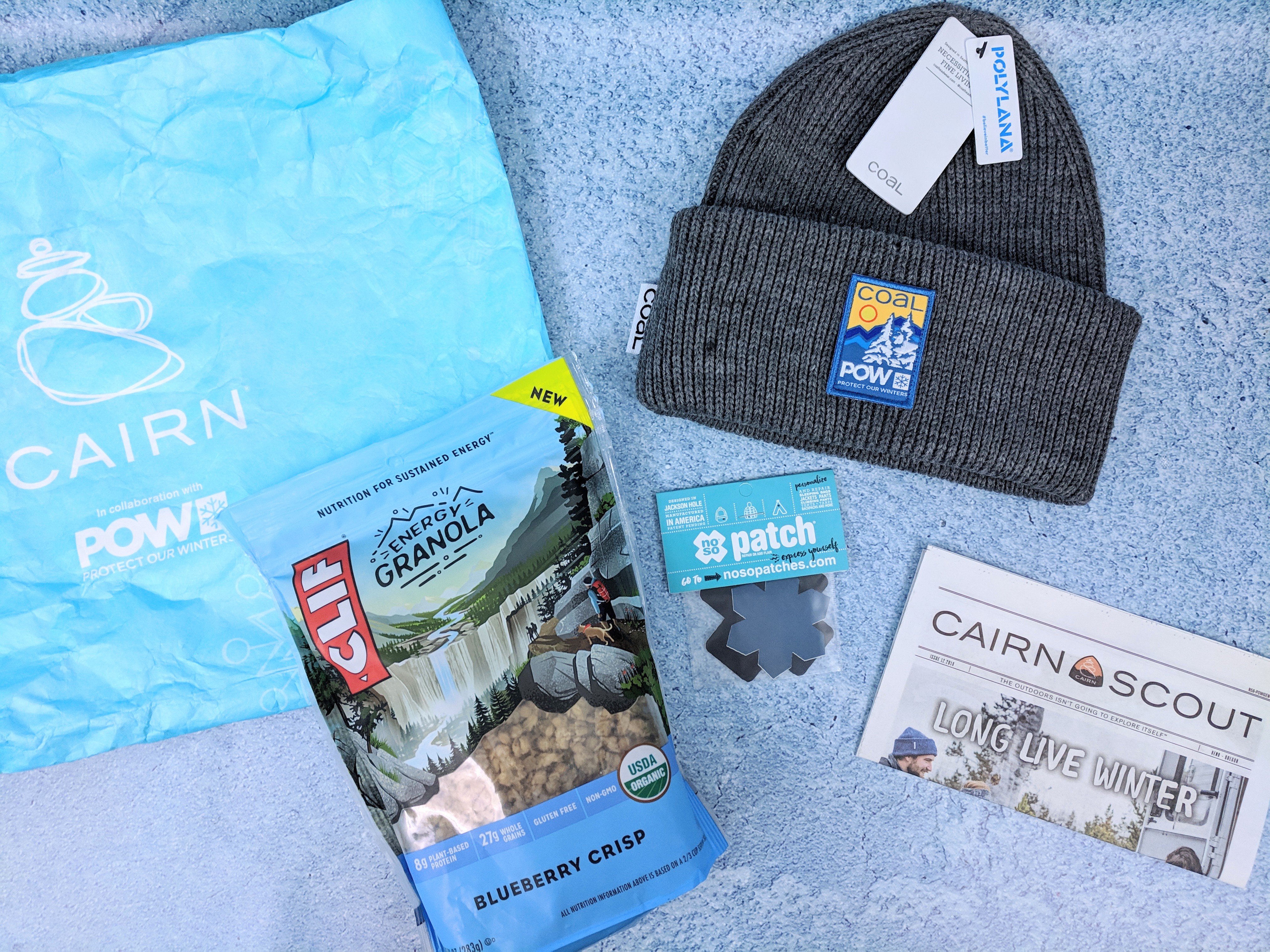 This was an interesting box from Cairn. Nothing WOW me, but I'm happy with all three items. The granola is delicious, and I can never have too much granola in my life, the patches are going straight into my backpack for quick repairs in the field, and the beanie will see a lot of use once the winter kicks in.
What did you think of this month's Cairn box?