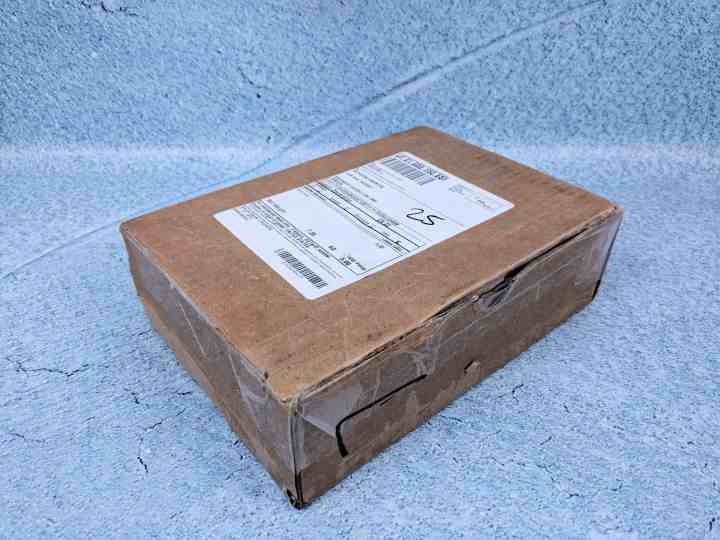 BuddhiBox is a monthly box meant to enhance yoga practice and encourage healthy living. BuddhiBox is $34.95/month for a curated mix of 4-6 samples and full-size products. This is a great box for anyone that is new to yoga, dedicated yogis, or just someone who needs a lovely care package. Each month, a portion of their sales goes to supporting an amazing non-profit organization.
DEAL: Get $5 off your first box Use coupon code HELLOSUB.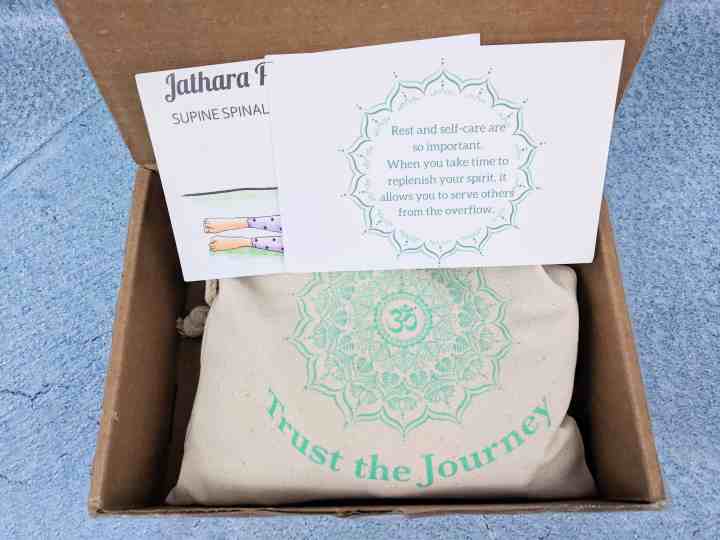 All the items are nicely packed inside a drawstring canvas bag with a different saying/quote printed on it every month.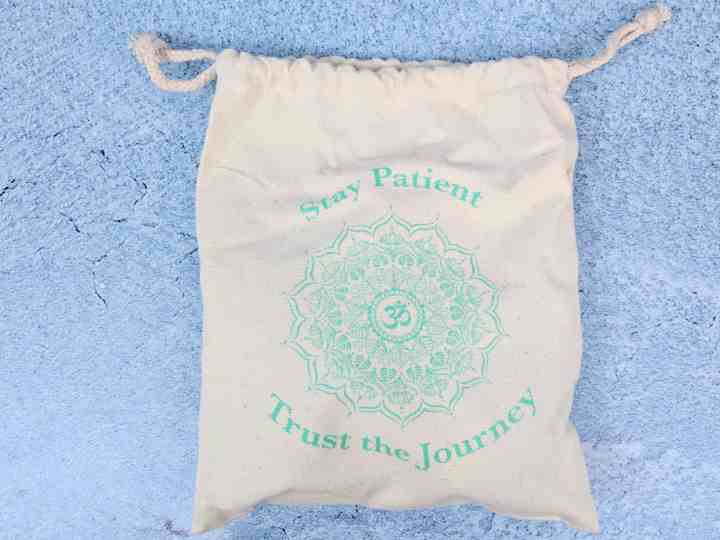 I reuse these bag to carry my small personal items in my suitcase or gym bag (tissue, lipsticks, deodorant, a brush, etc.).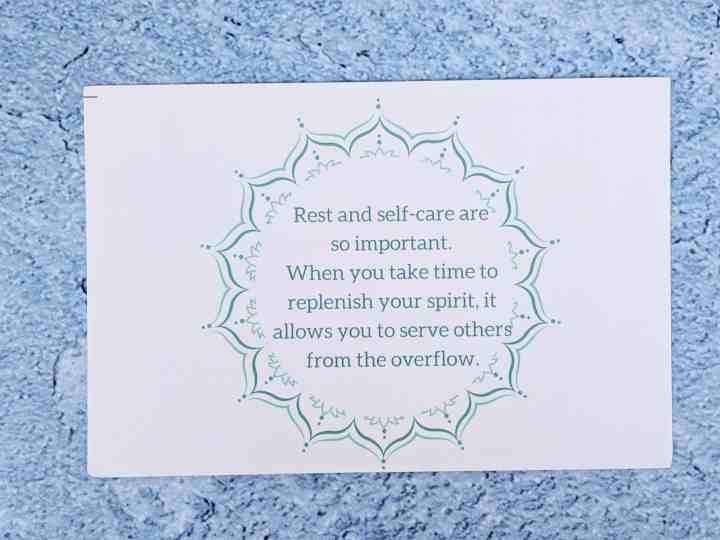 The first card has a quote/intention/affirmation inside a green mandala.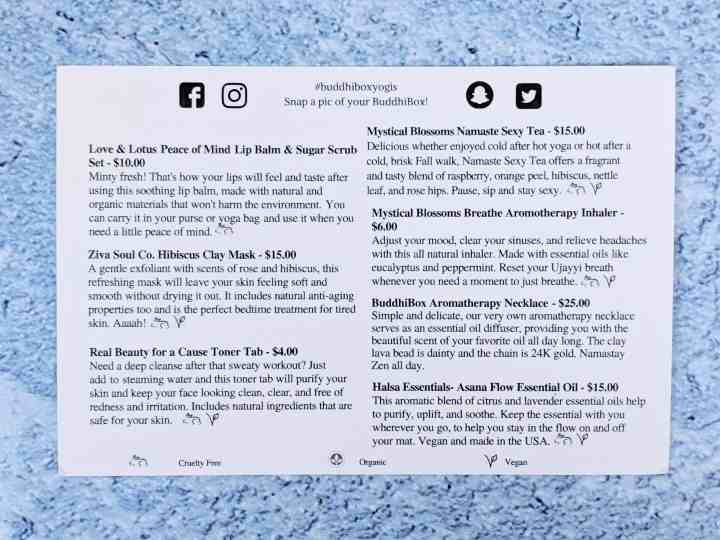 The list of items is on the reverse side. Everything is nicely explained with information on the cruelty-free, organic, and vegan status of each.
On the reverse side of the quote card, there's a list of all the items in the box.
We also receive an "Asana of the month," and this time is Jathara Parivartanasana. (Jathara = abdomen, Parivartana = a complete revolve, Asana = pose.) I love this pose, I actually do it every night before falling asleep.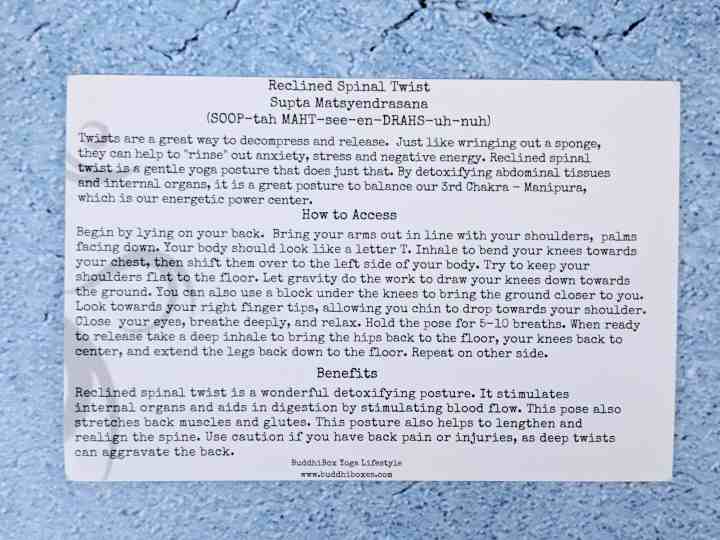 The back of the card gives us a lot of information on how to access this pose and its benefits.
Everything in the canvas bag is package as to prevent any leaks or breakage.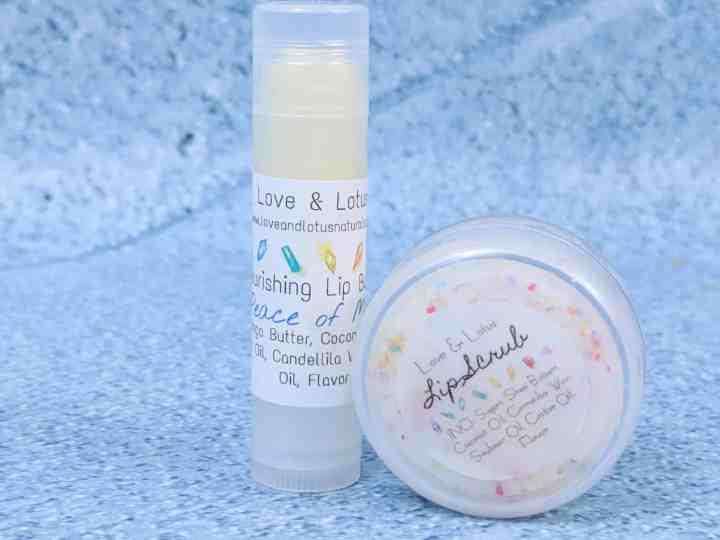 Love & Lotus Peace of Mind Lip Balm & Sugar Scrub Set. This is a cute minty lip balm with a sugar scrub.

I use a lot of lip balm in winter, but I'll admit I don't take good care of my lips, so getting this sugar scrub will be nice.
Ziya Soul Co. Hibiscus Clay Mask. I love clay mask, my skin turns so soft right after!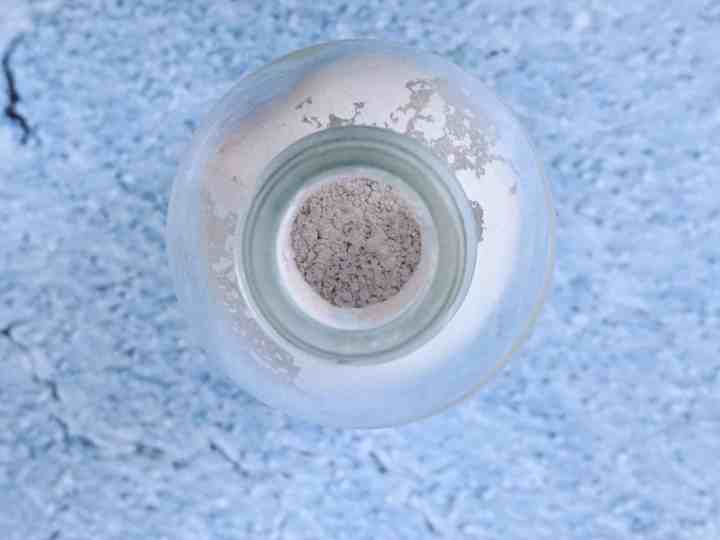 All you have to do is to mix a bit of the powder with water to get the texture you want, apply to face, and rinse after 10-15 minutes. This mask is made with ground hibiscus flowers, white kaolin clay, rose petals and essential oils. It will gently exfoliate your skin.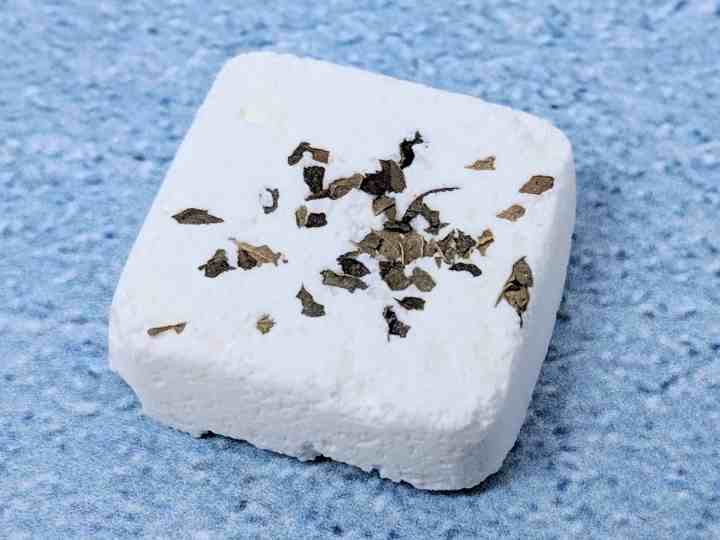 Real Beauty for a Cause Toner Tab. I couldn't find this specific item, nor the ingredients, so I've linked it to the closest items (a shower tab). The information that came with the box says that you just have to add this tab to steaming water to purify your skin and keep your face looking clean, clear, and free of redness and irritation.
Mystical Blossoms Namaste Sexy Tea. This is a blend of raspberry, orange peel, hibiscus, nettle leaf, and rose hips.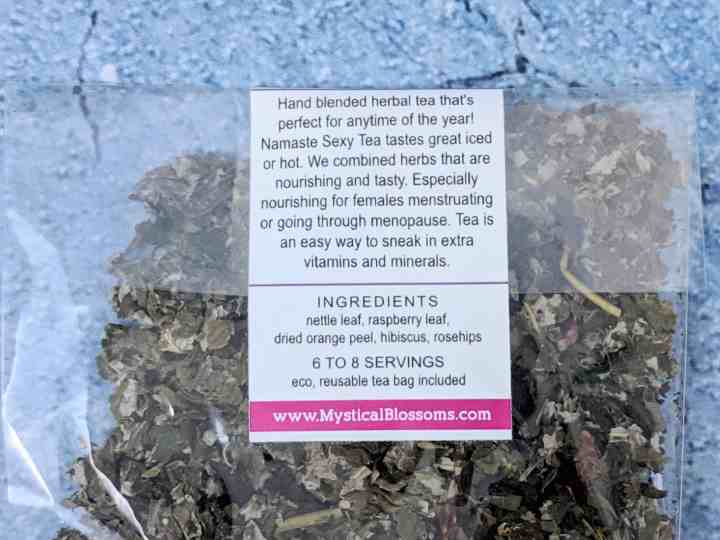 This blend is said to be nourishing and tasty, especially for females menstruating or going through menopause.

Mystical Blossoms Breathe Aromatherapy Inhaler. I don't really like eucalyptus scent, but it works quite nice for an inhaler! It really helps to clear up the sinuses with the help of peppermint, fir needle, and lemon. This will be a life saver this winter!

It is quite easy to use (just breath it in!), and easy to carry around.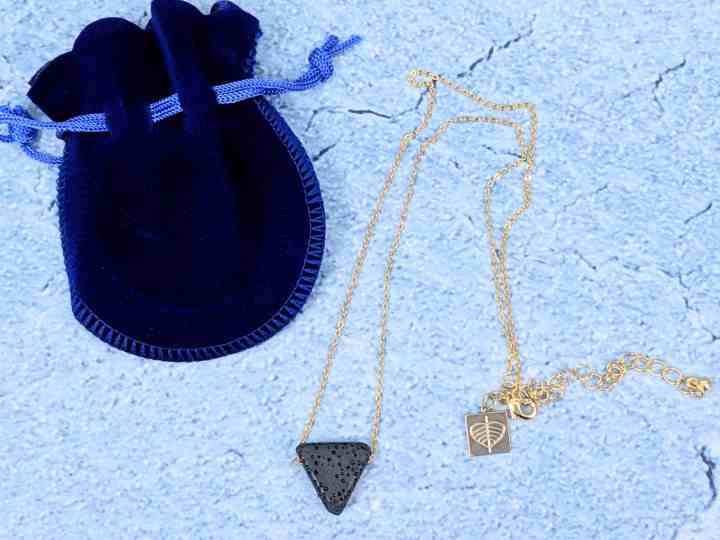 BuddhiBox Aromatherapy Necklace. This lovely simple necklace is made with a 24K gold chain and a triangle shaped clay lava bead (not a real lava bead) that can be used as a diffuser. Just add a drop or two of your favorite essential oil and the scent will stay with you all day long.
It has a cute Buddhi Box charm as well. I wear it with a boat neck sweater and it's lovely!

Halsa Essentials – Asana Flow Essential Oil. This is a lovely blend of lavender, lemon, mandarin, and bois de rose in a coconut oil base. It's energetic, fresh, and sweet with just enough of lavender to not be over the top.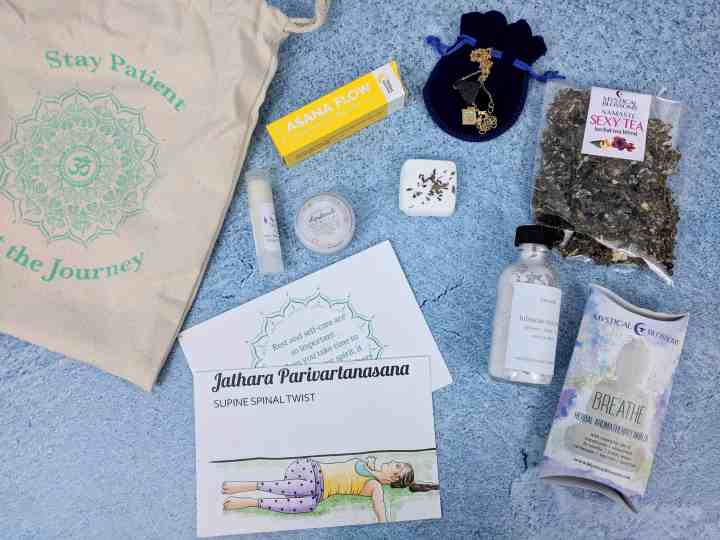 Even though I received my October's BuddhiBox late (in December, thanks to Canada Post), I really enjoyed the Spa Theme tying all the items together. It was great for October, but it's still awesome in the middle of December as a reminder to take time for myself and to breath in this crazy time of the year. I love my new necklace, even though I'm not going to use it with essential oil as it's nice by itself. I like that this box is like a little care package you receive each month, with nice simple ingredients.
What did you think of October's Buddhi Box? Namasté!