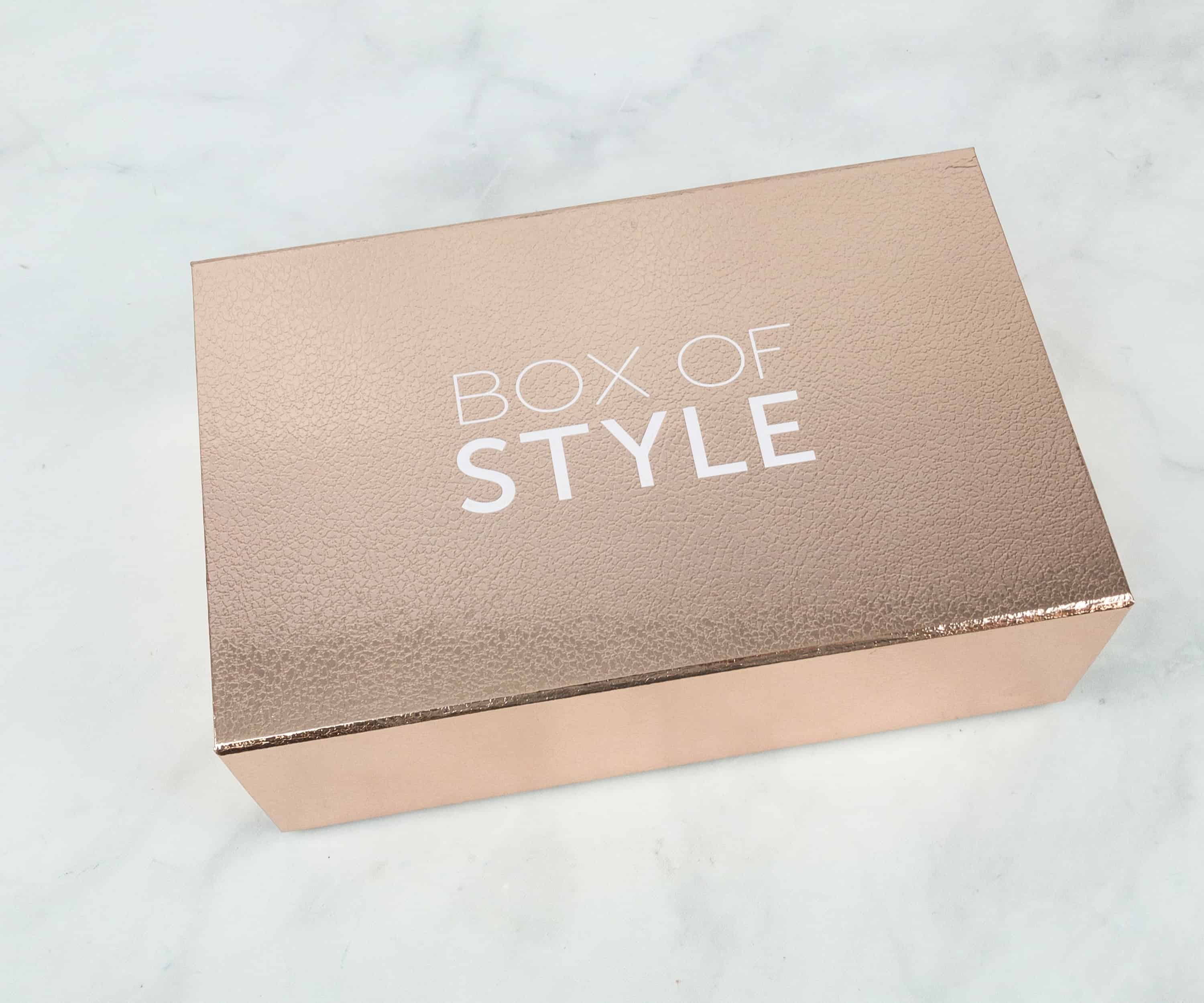 Box of Style by Rachel Zoe is a fashion, beauty, and lifestyle quarterly subscription box from Rachel Zoe. Every season the box contains the most coveted items including fashion, beauty, and lifestyle! Members will get exclusive access to the Box of Style Boutique, expertly curated with the best pieces at special prices that can be purchased a-la-carte or bundled for even more savings.
DEAL: New subscribers can use coupon WINTER2515 for $15 off your first box for a limited time!
The Winter 2018 box is sold out, but Box of Style has curated this edition perfect for winter and holiday gifts. FYI, if you order by December 17 using code SHIPSELECT you can get FREE two-day shipping.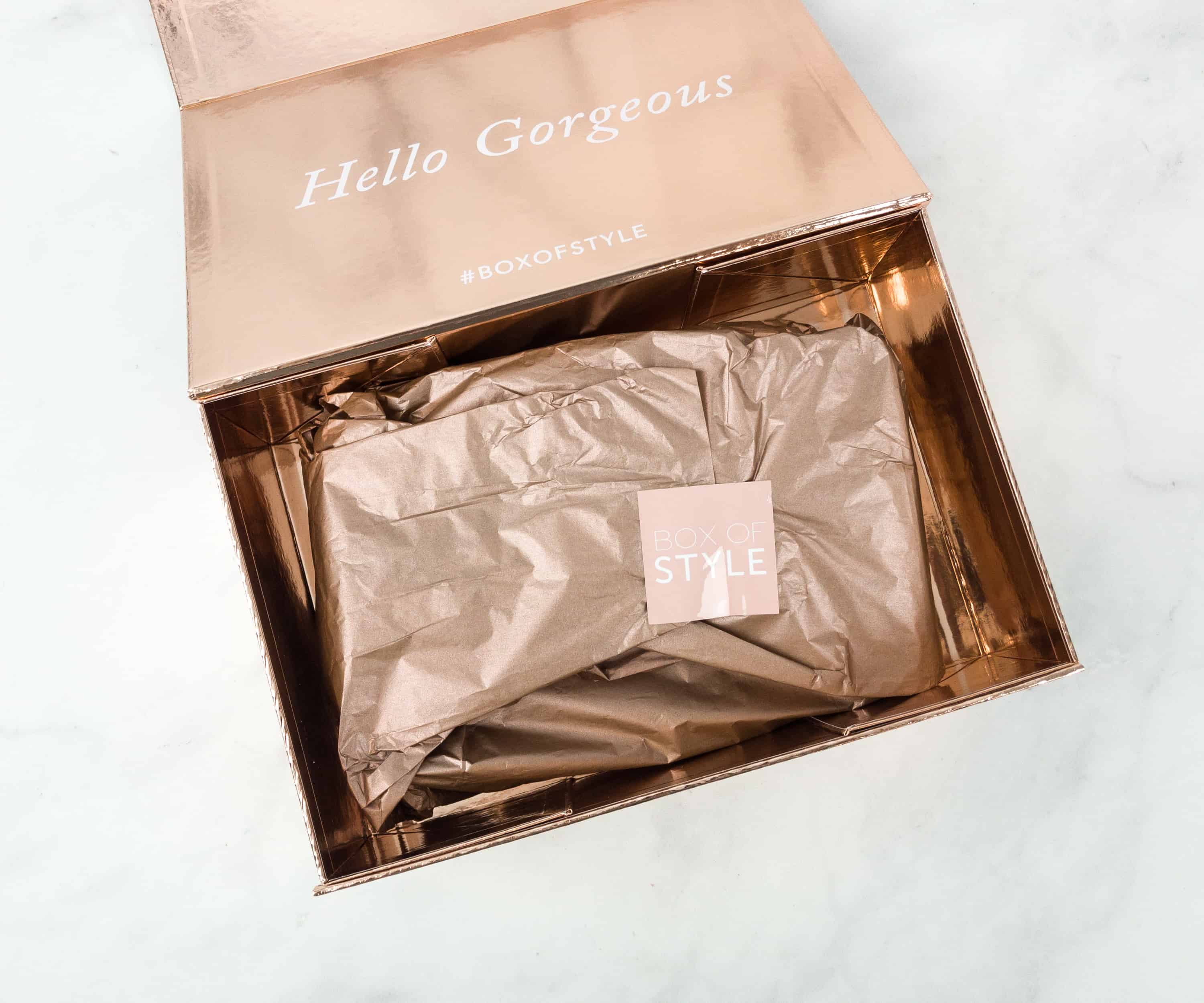 The rose gold colored box is quite luxurious and all the items inside are neatly packed in rose gold tissue paper.
It also comes with a mini mag.
Inside the magazine is a note from the creator of the box, Rachel Zoe, plus some styling tips on how you can stand out with your fashionable accessories.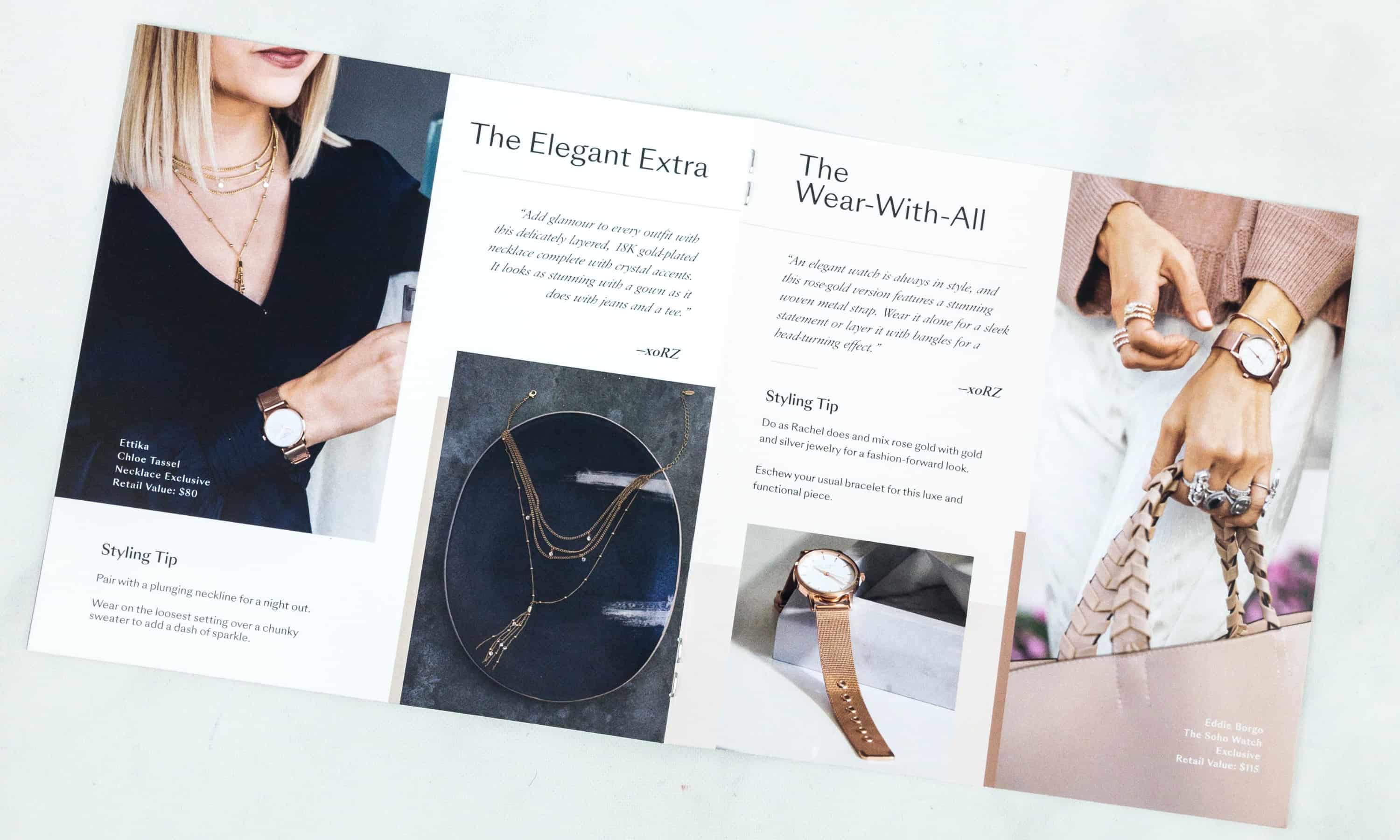 It's nice that Rachel Zoe has added some style ideas that can help upgrade your look.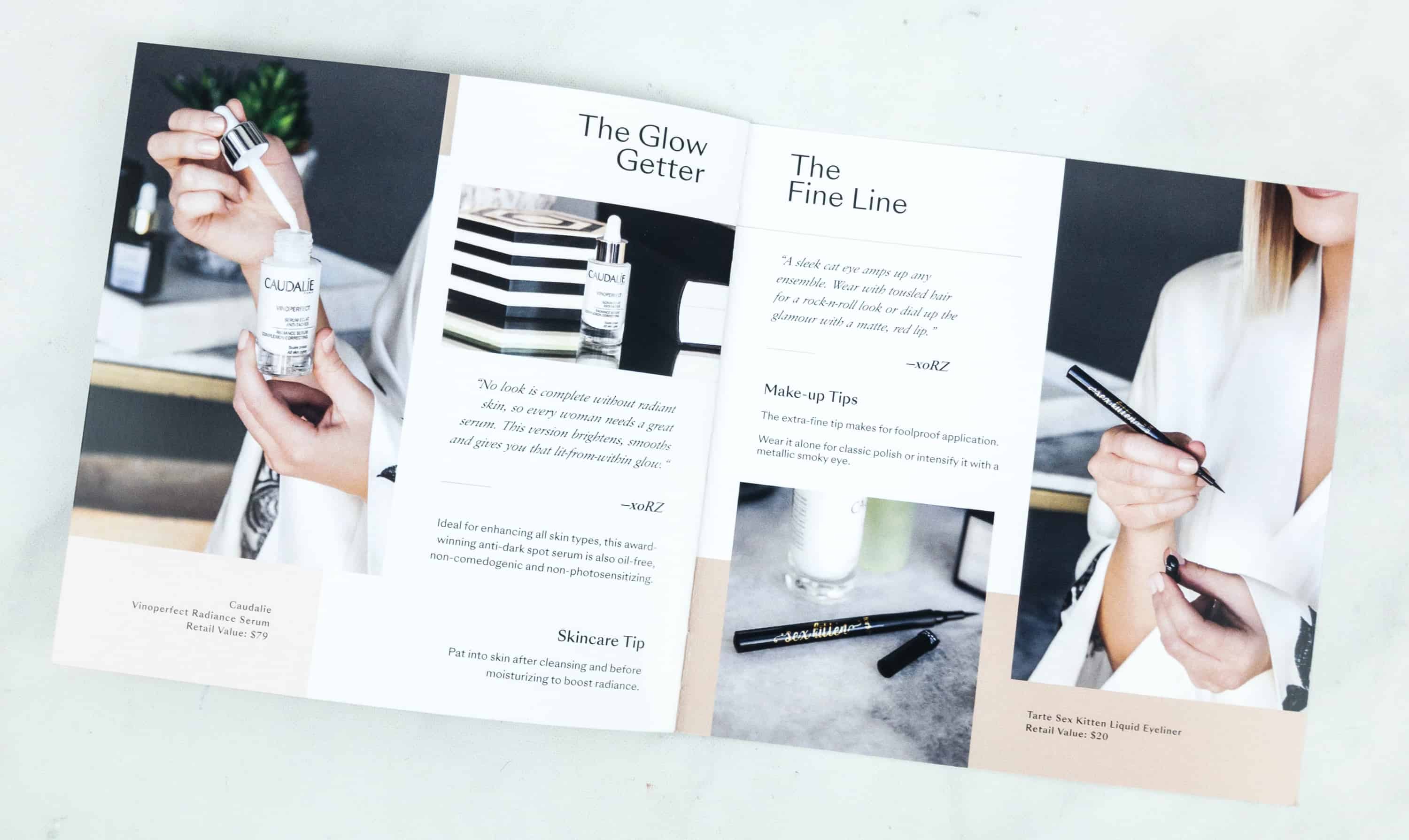 There are skin care tips and make-up tips as well!
Everything in this box! FYI it will arrive in a larger cardboard box with the rose gold Box of Style inside the tote!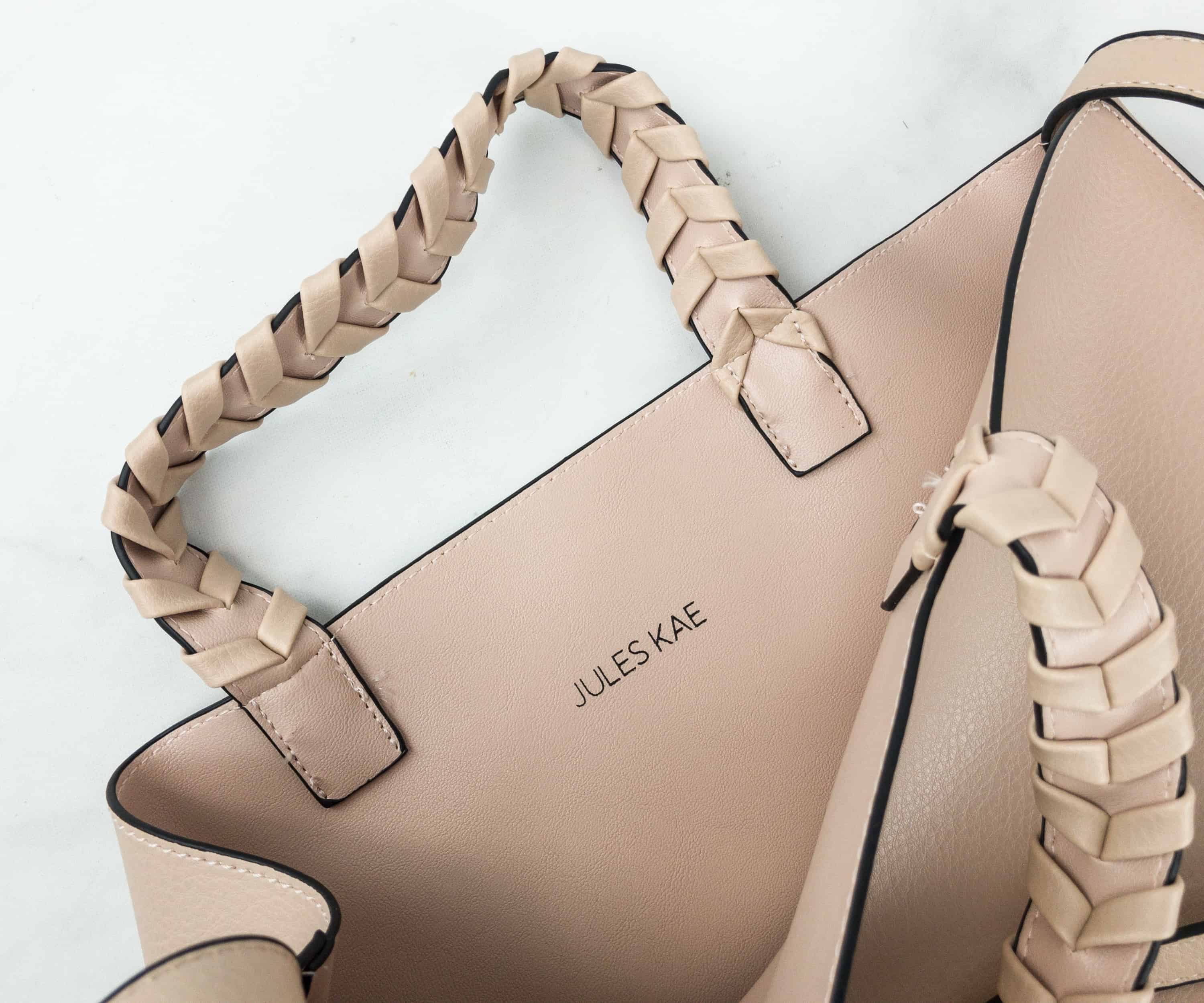 Jules Kae Exclusive Vegan Leather Tote ($150) This light beige tote bag is so stylish! The handle comes with a braided design that lends texture to it.
I like that it's quite big and can store a lot of items in it.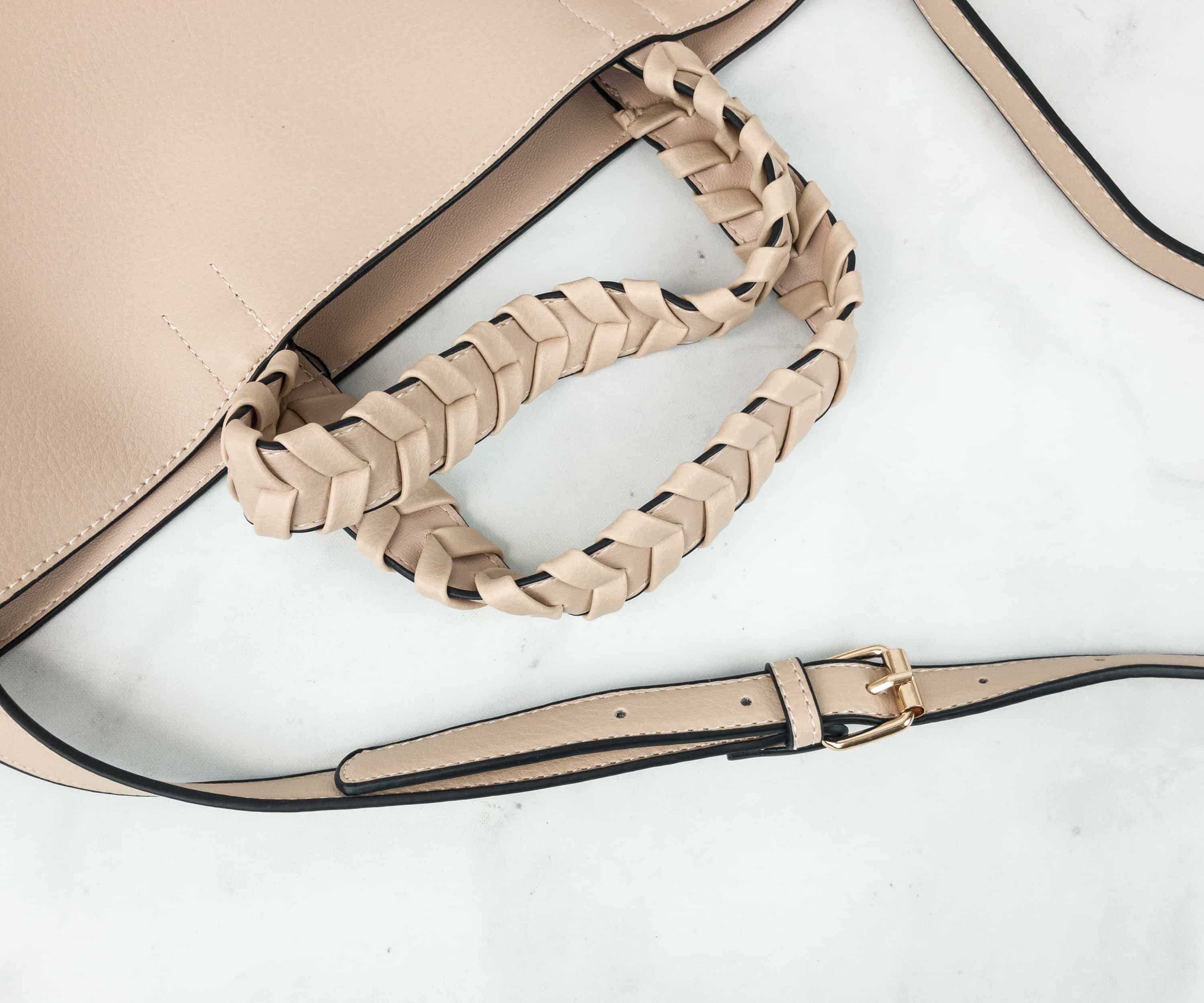 It also comes with a strap, so you can easily loop it on your shoulder if you want to free up your hands.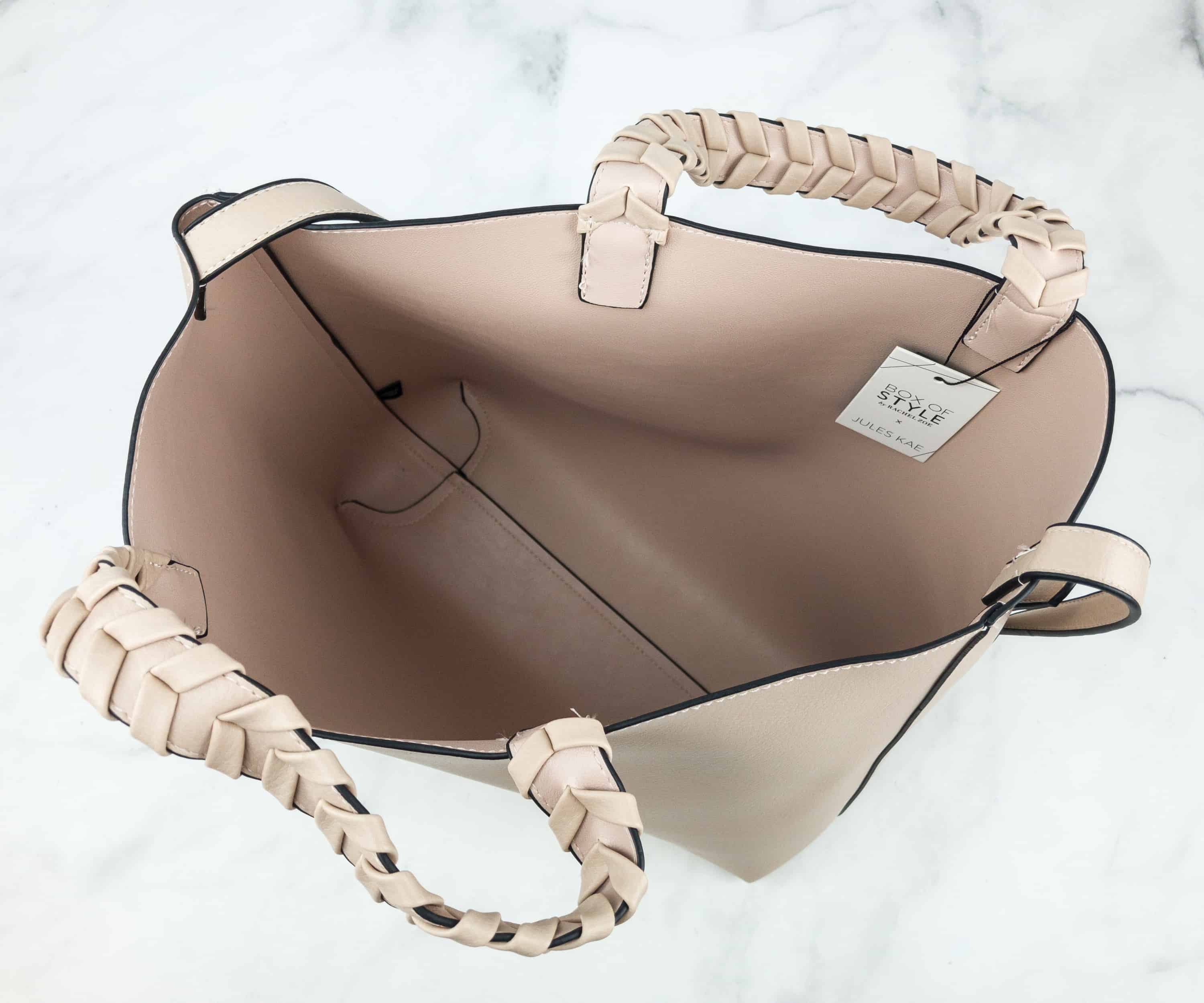 So spacious! I love bags that offer me plenty of space to bring my stuff.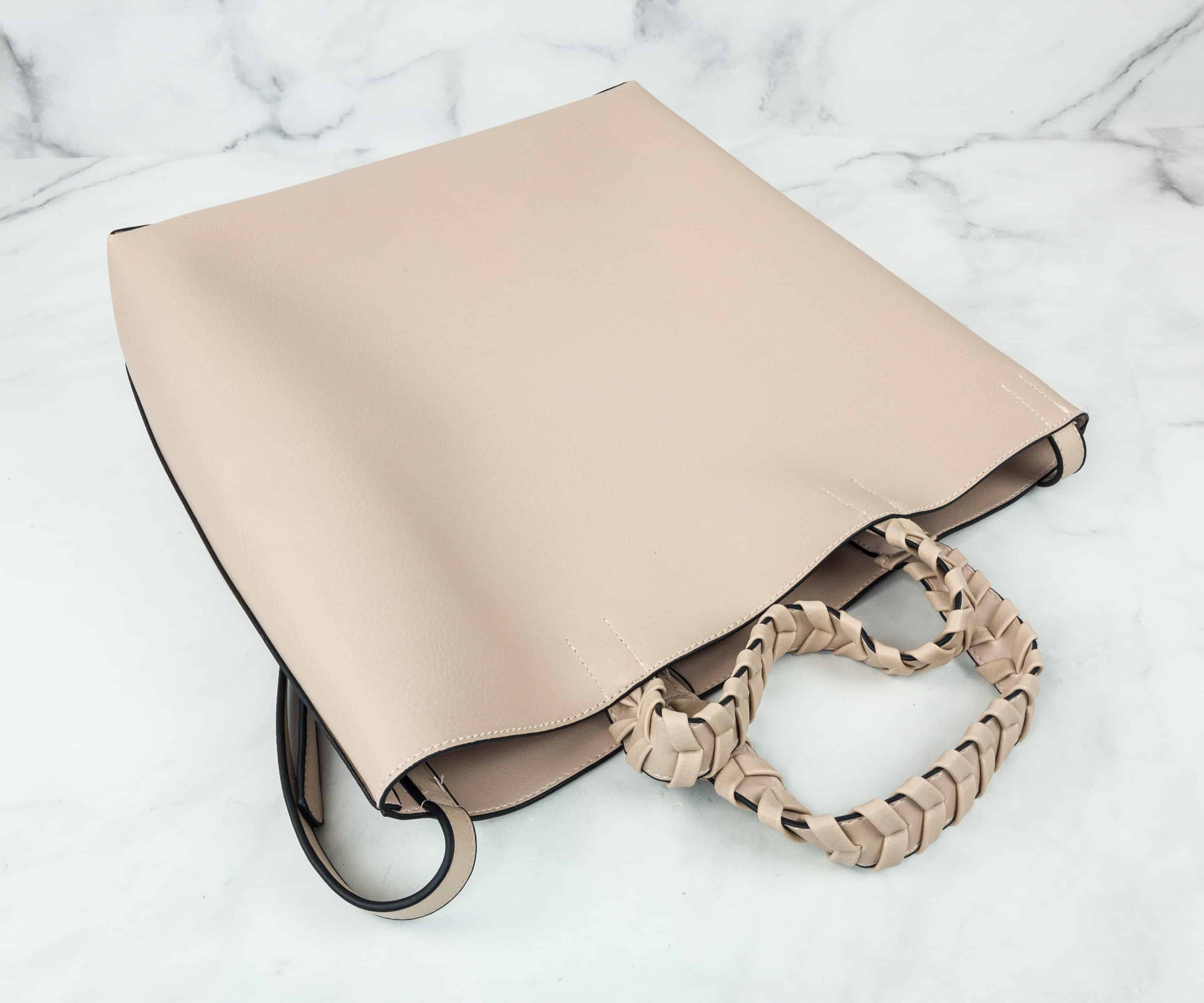 Although this Jules Kae exclusive doesn't have much embellishment, the braided handle and strap elevate its look. The bonus part is the adequate space for my things. I love it! None of us could decide on a name for this color. Baby peach? Blush? Nude? none of them seemed quite right. Perhaps baby beige!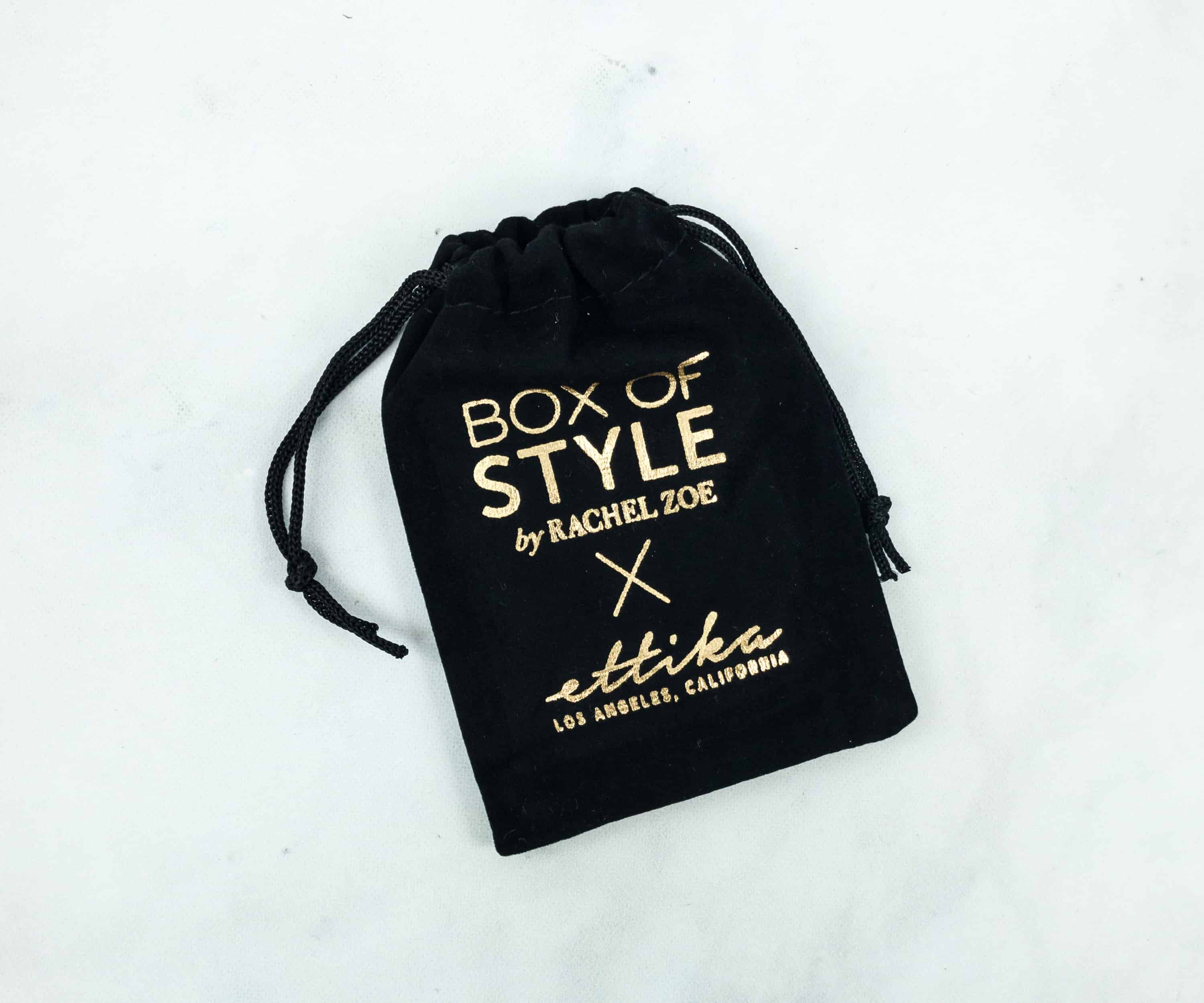 Rachel Zoe x Ettika Chloe Tassel Necklace Exclusive. The necklace arrived in a black drawstring pouch.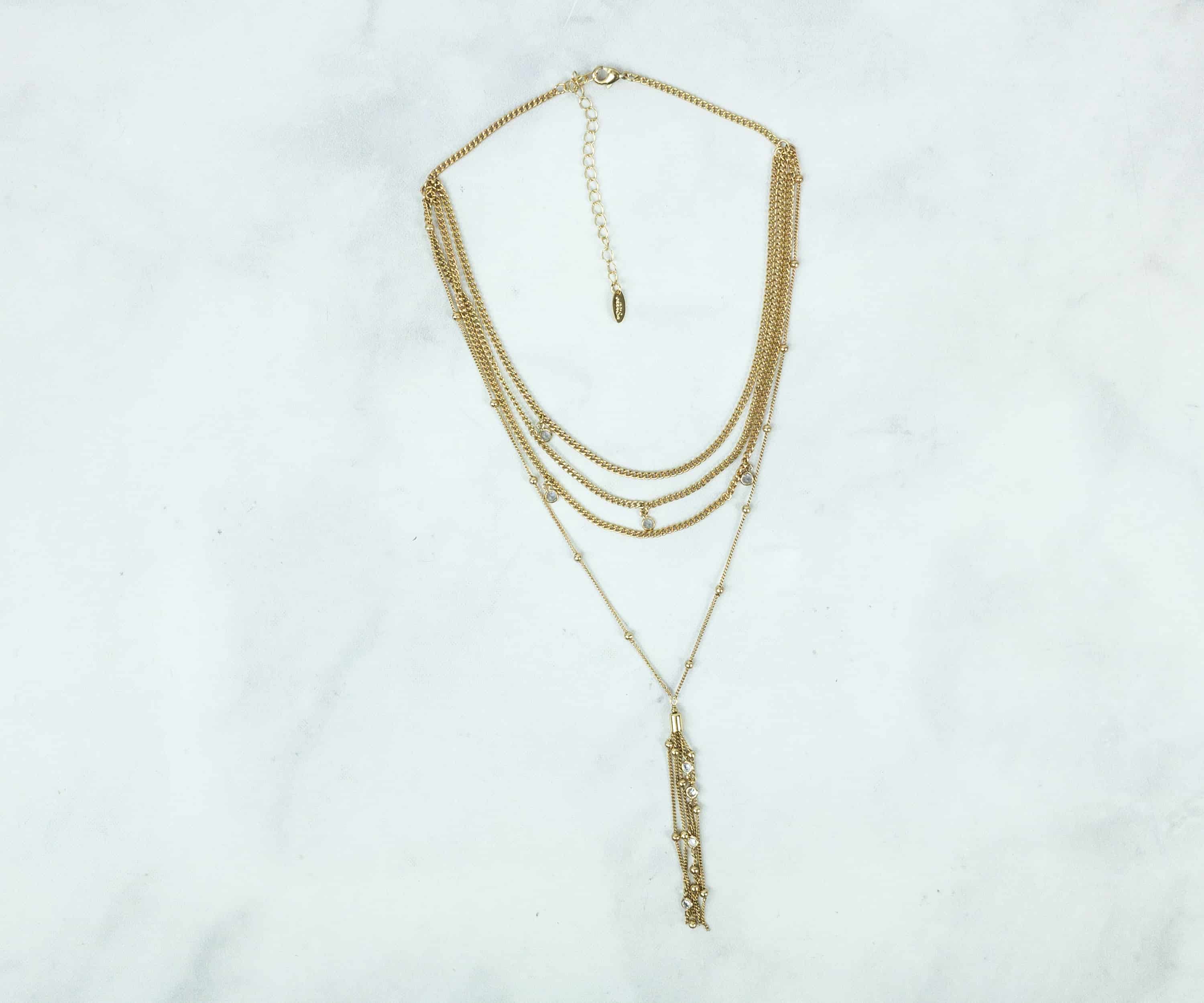 It's a gorgeous tassel necklace exclusive by Rachel Zoe and Ettika. It's a layer type 18k gold-plated necklace that comes with beautiful crystal accents that are chosen by Rachel to make it stand out even more.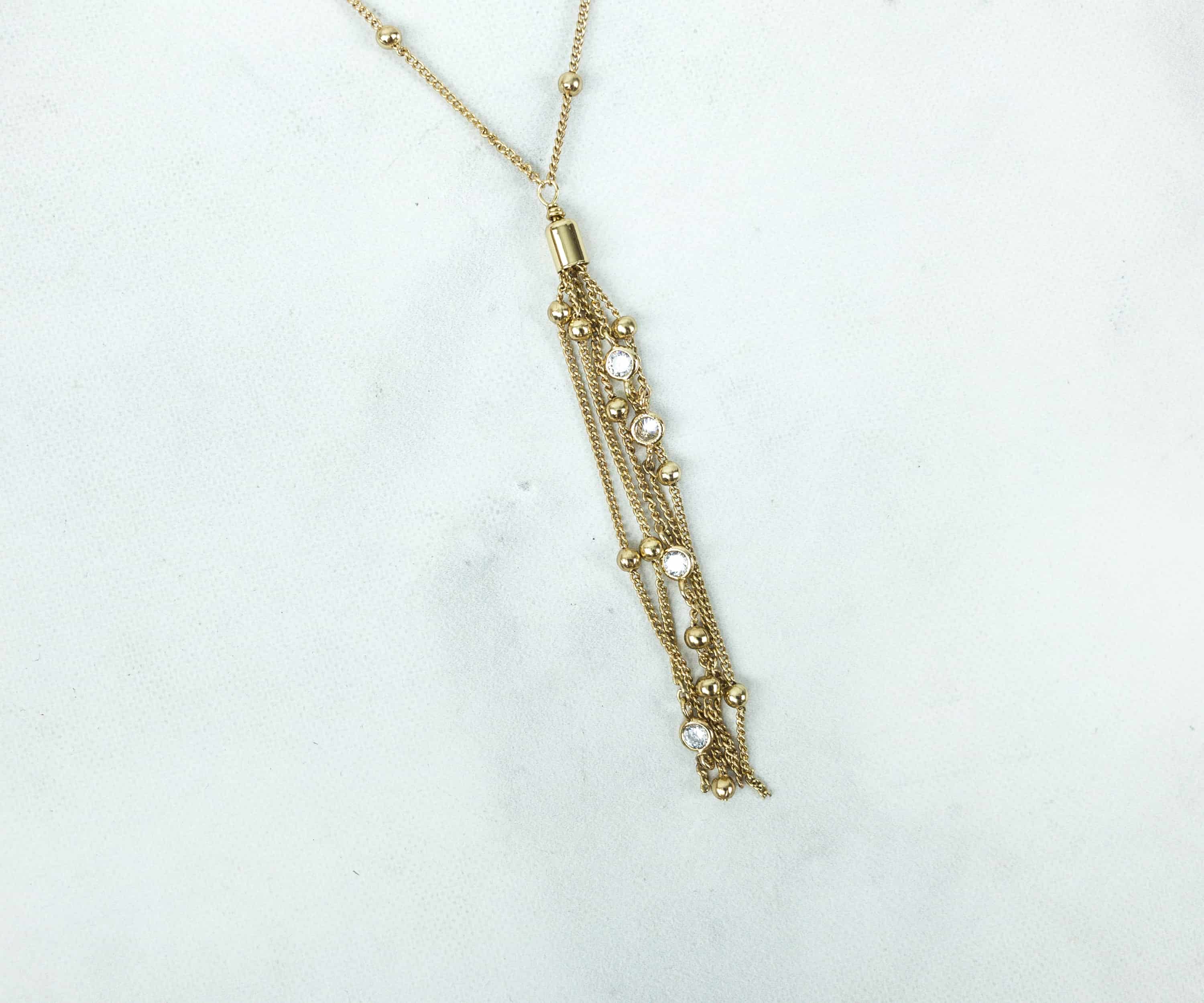 The tassels are composed of several golden strings with crystals and golden balls to create a nice effect when worn.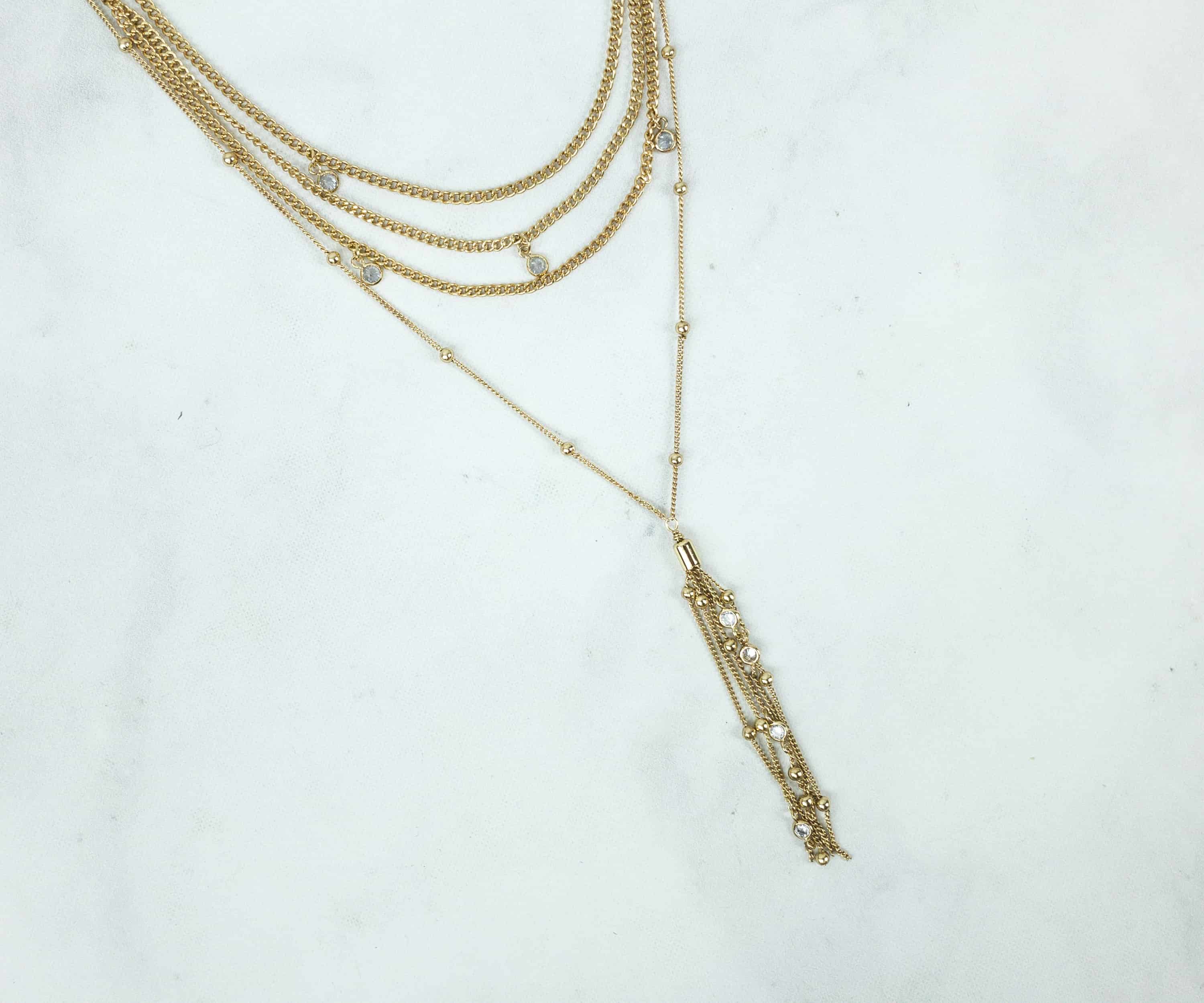 What's nice about this necklace is that it has perfectly captured the layered look in just one piece. It will help elevate your look.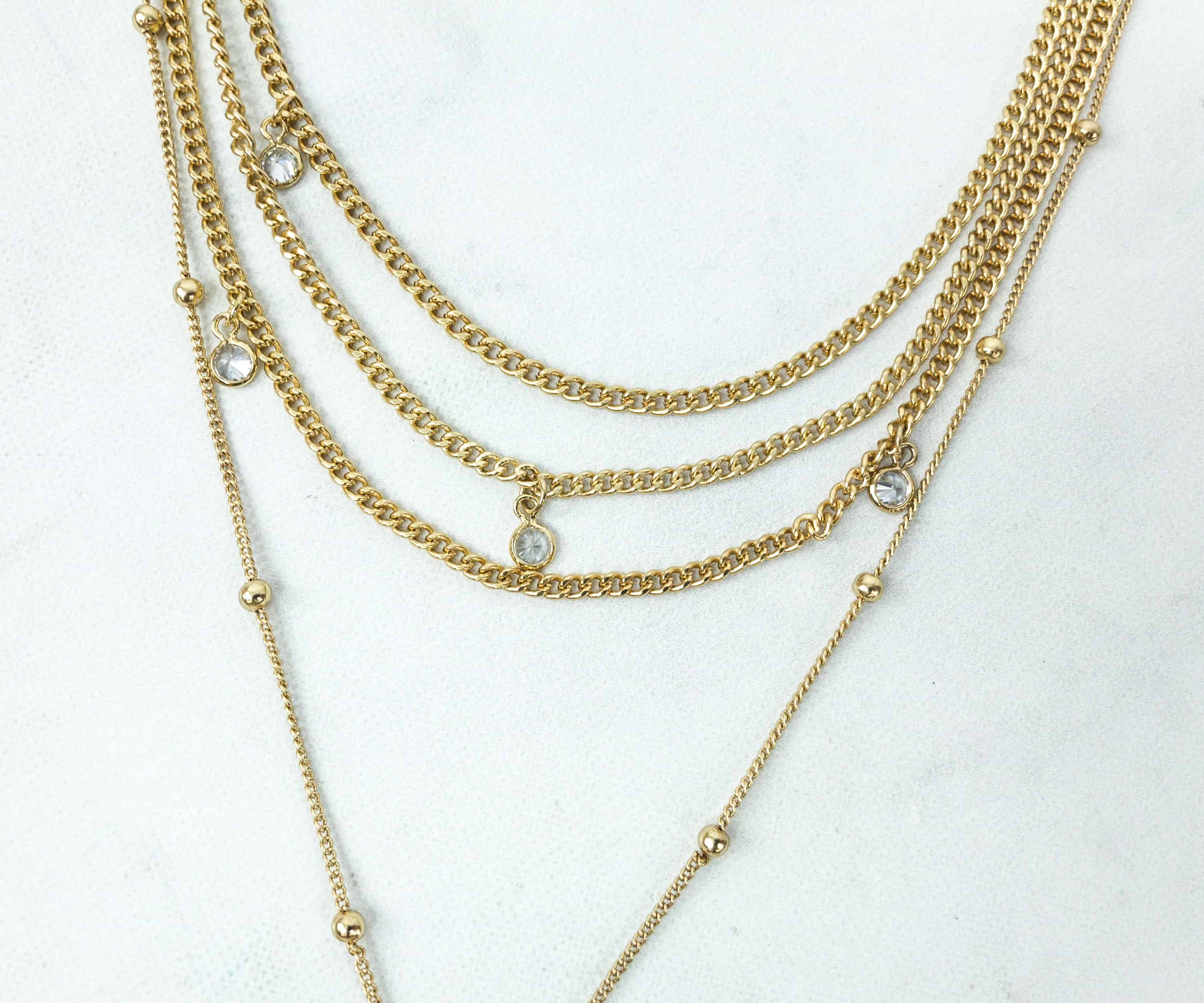 This is perfect for V-neck tops and dresses!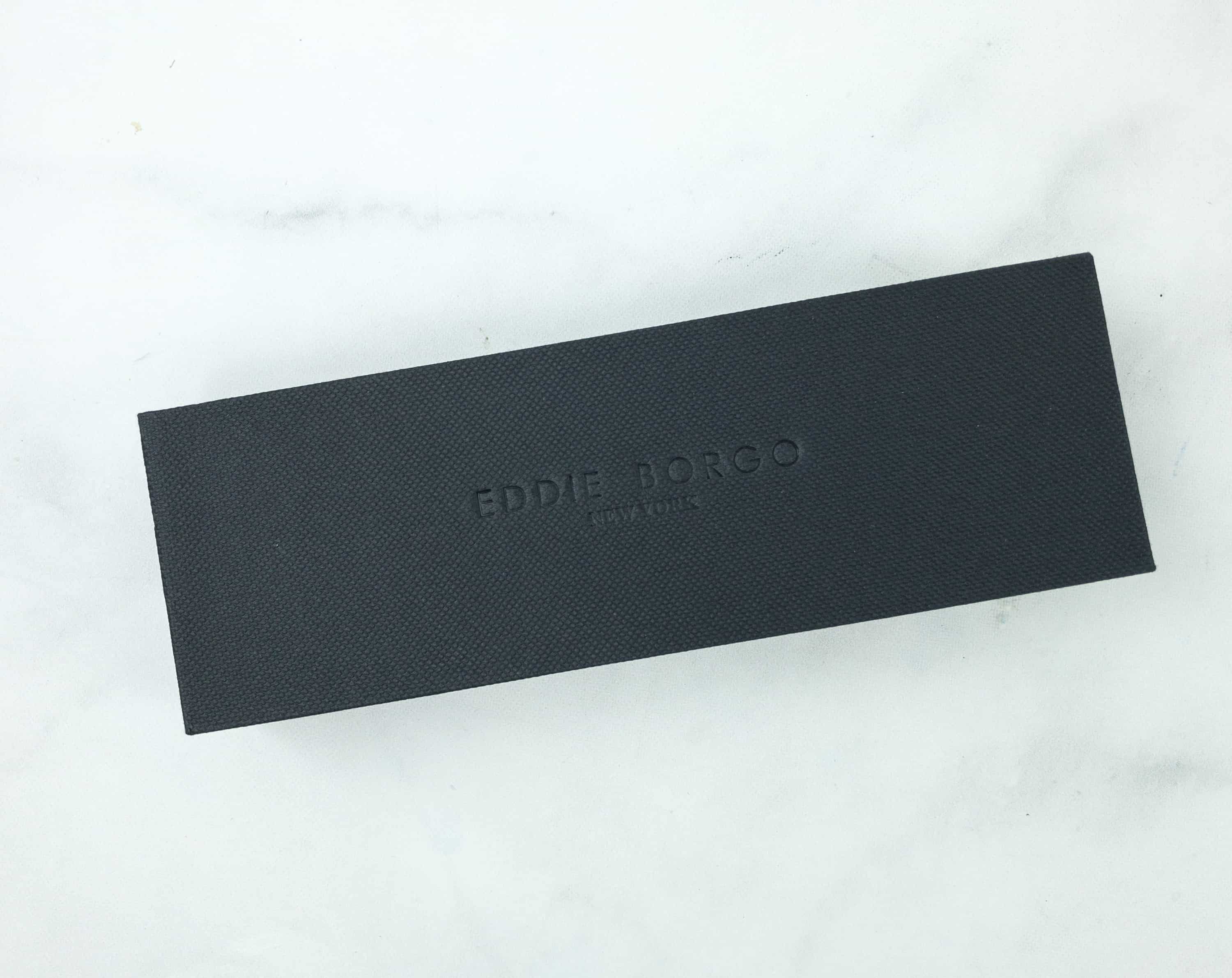 Eddie Borgo The Soho Watch ($52) Rachel Zoe's Special Edition box also comes with an Eddie Borgo watch encased in a gorgeous black box.
It's a rose gold-toned watch that lends a feminine charm to your overall look. You can wear it as is or dress it up with bangles if you like.
I love the overall design of the watch because it is simple, but it has an exquisite feel to it. The watch face is big enough too.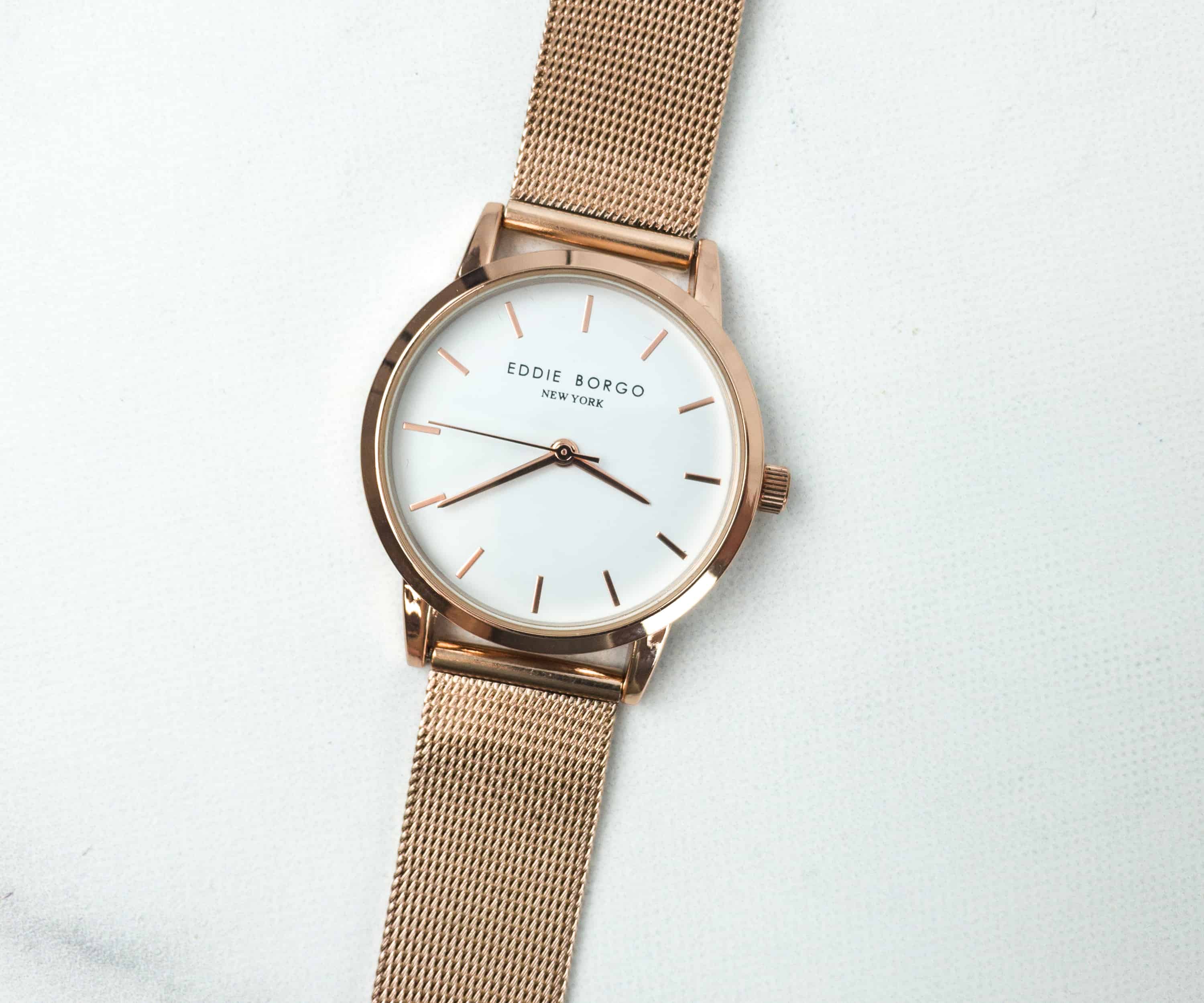 The strap is quite unique. It has a weave texture.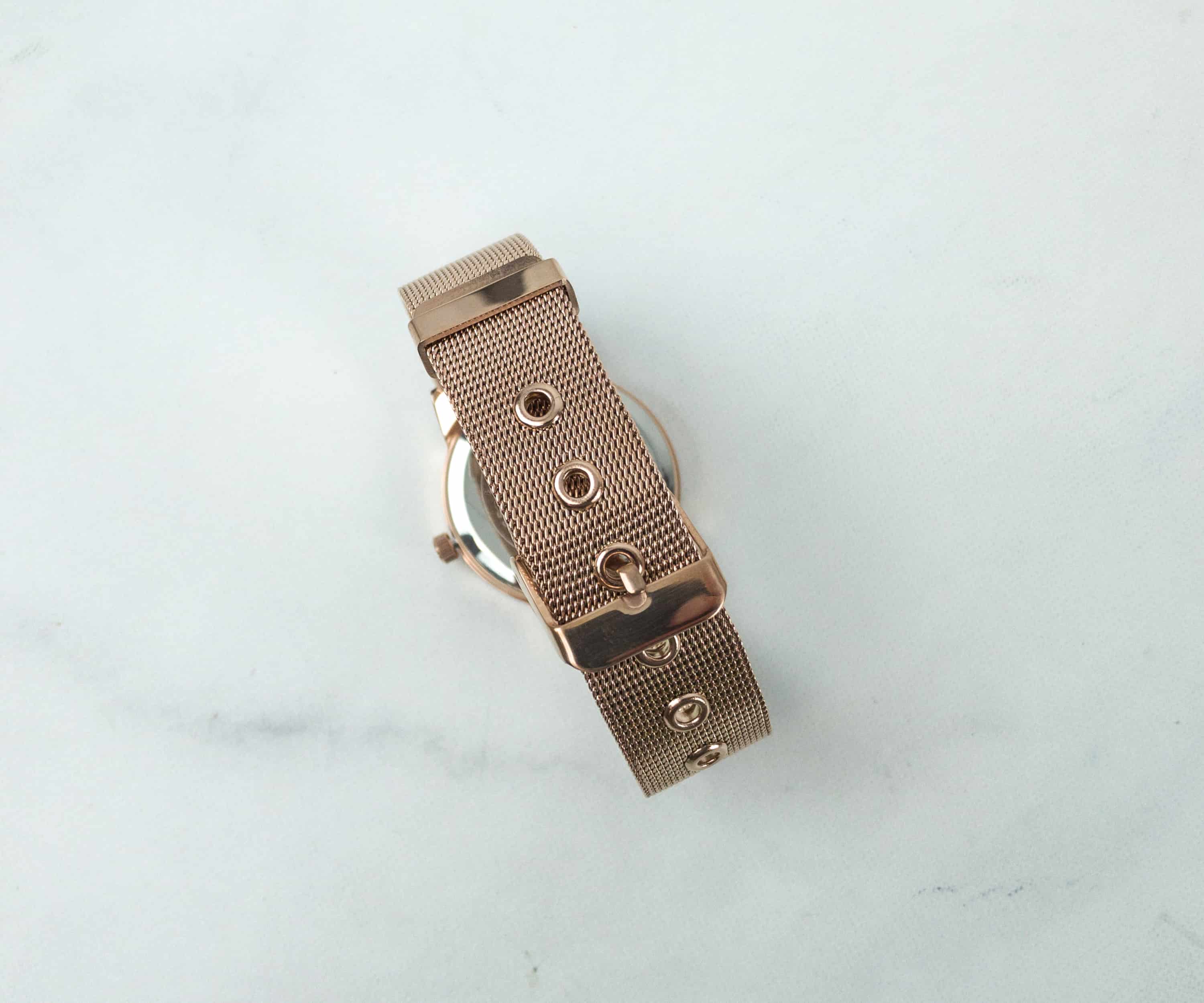 It's pretty adjustable!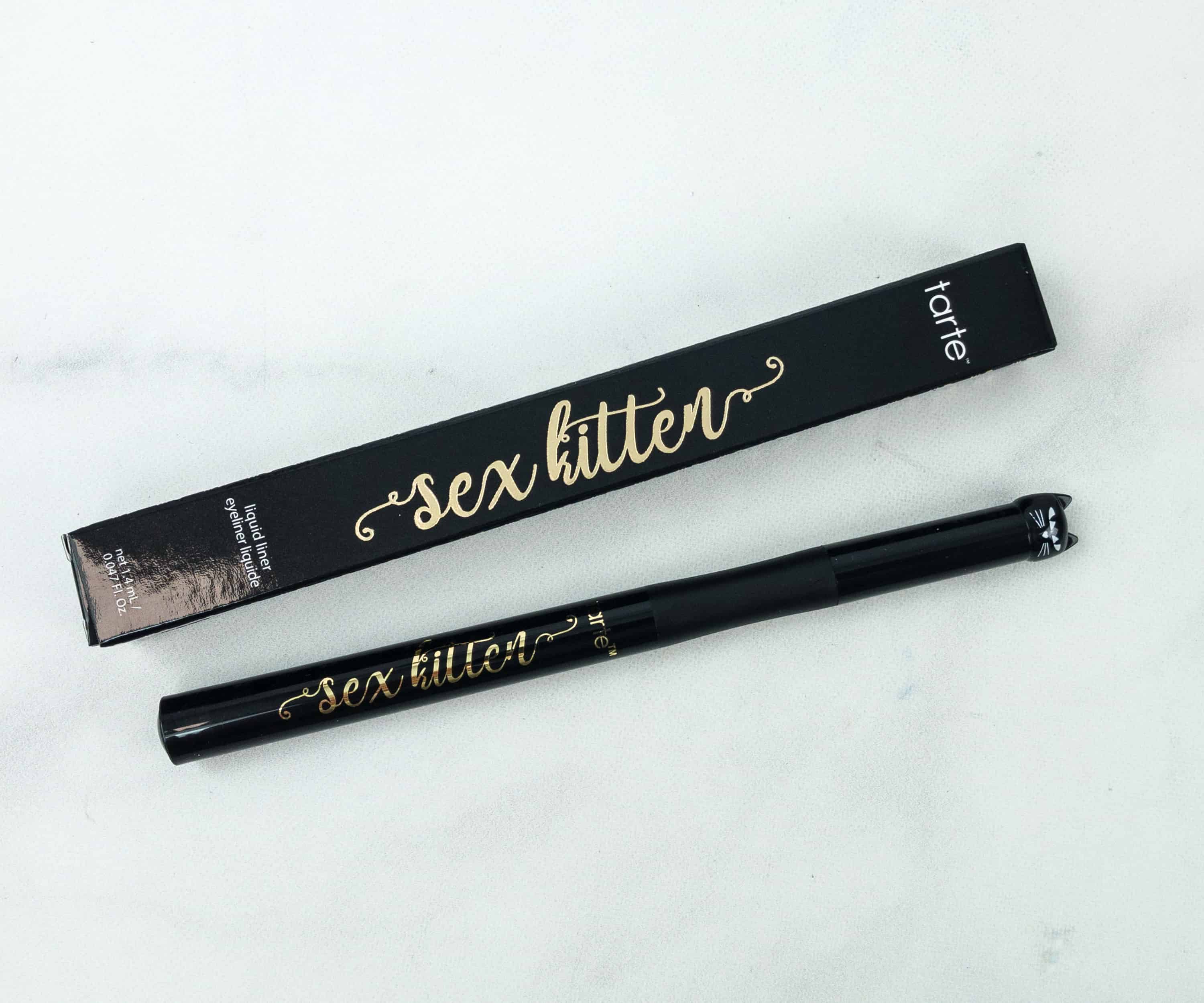 Tarte Sex Kitten Liquid Eyeliner ($20) Liquid eyeliners are a must-have in any makeup kit and this product from Tarte looks promising.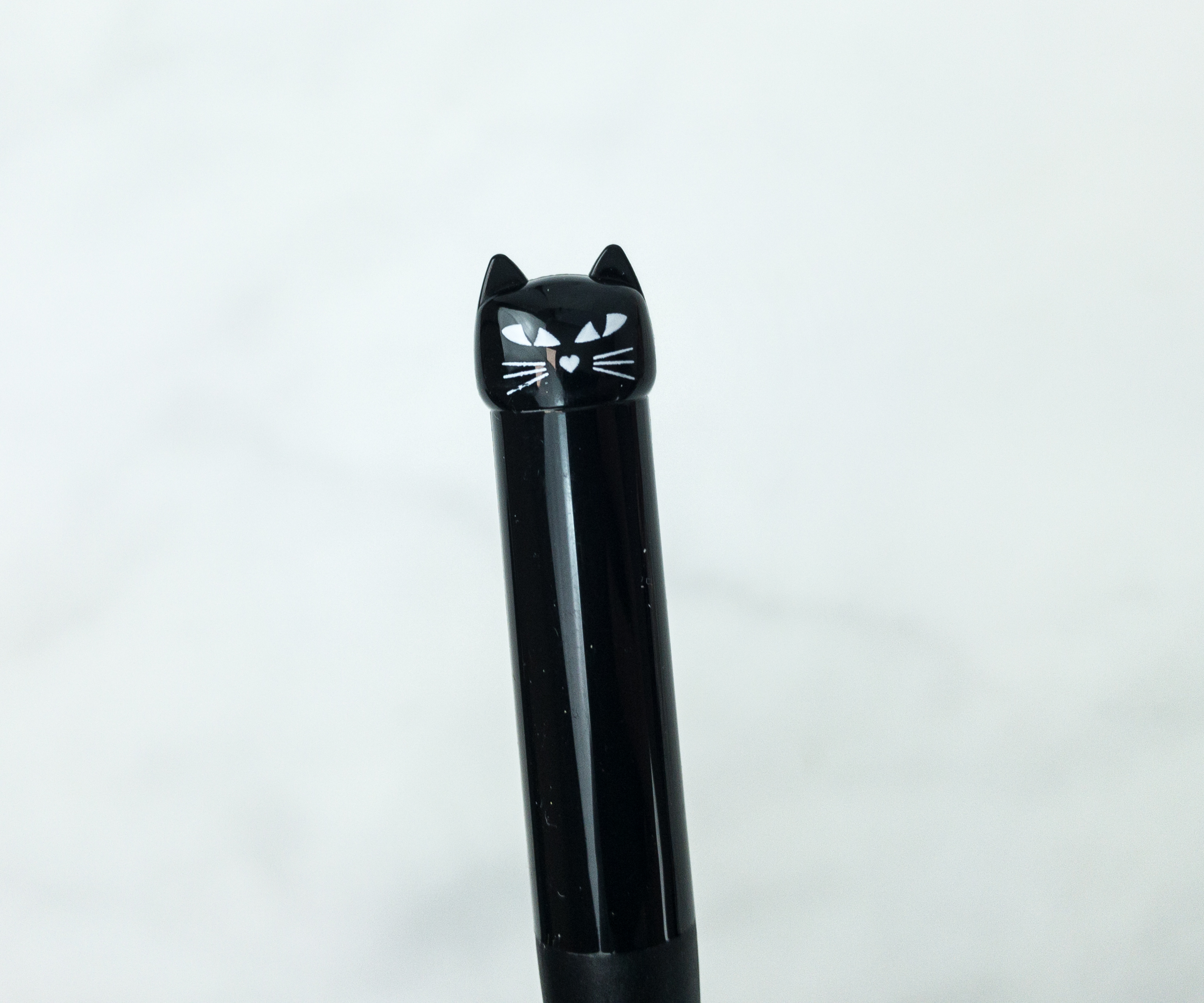 It features a cute kitty on the cap!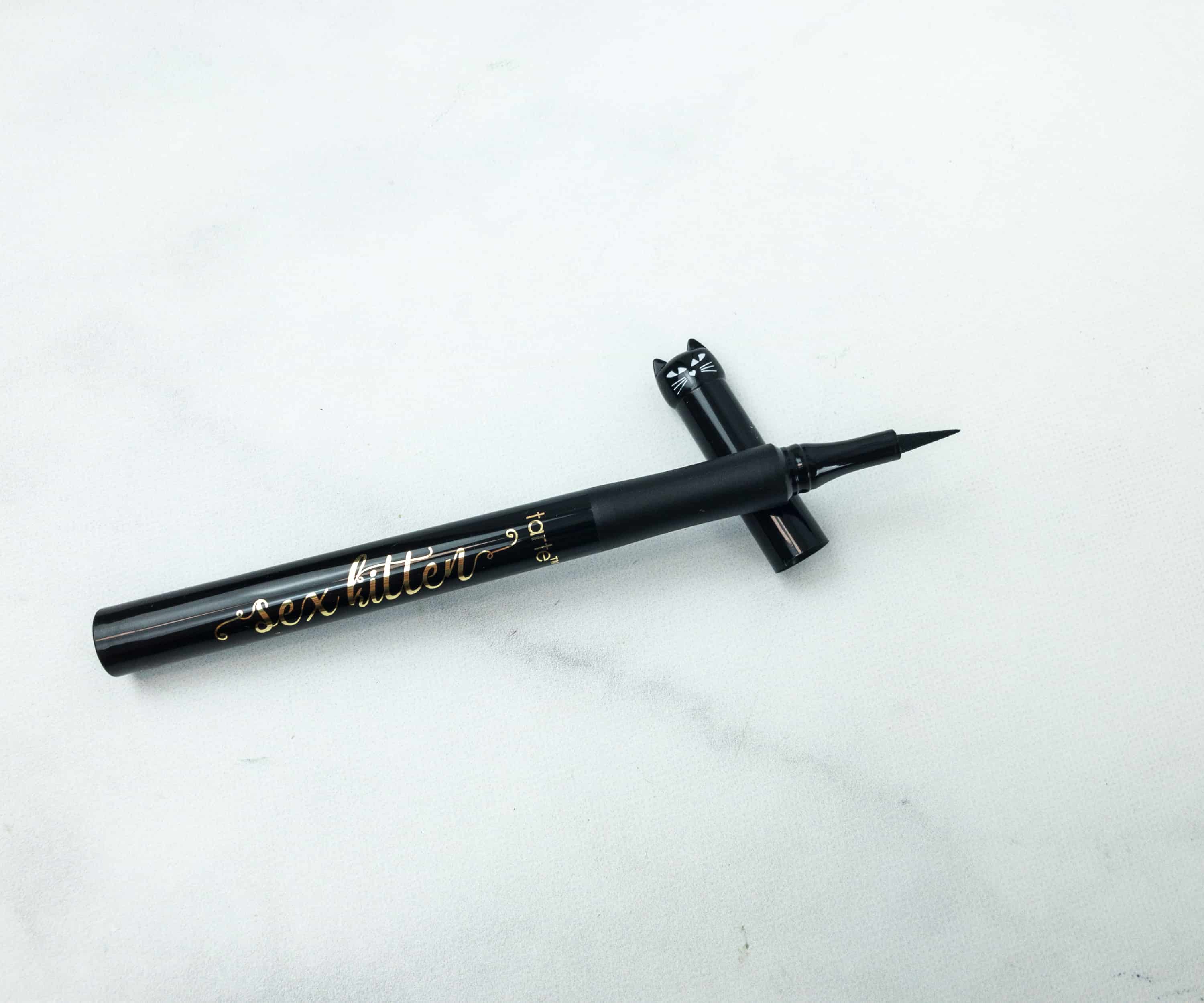 It's a quick-dry eyeliner. The pigment is triple-black to give your lashes that alluring look.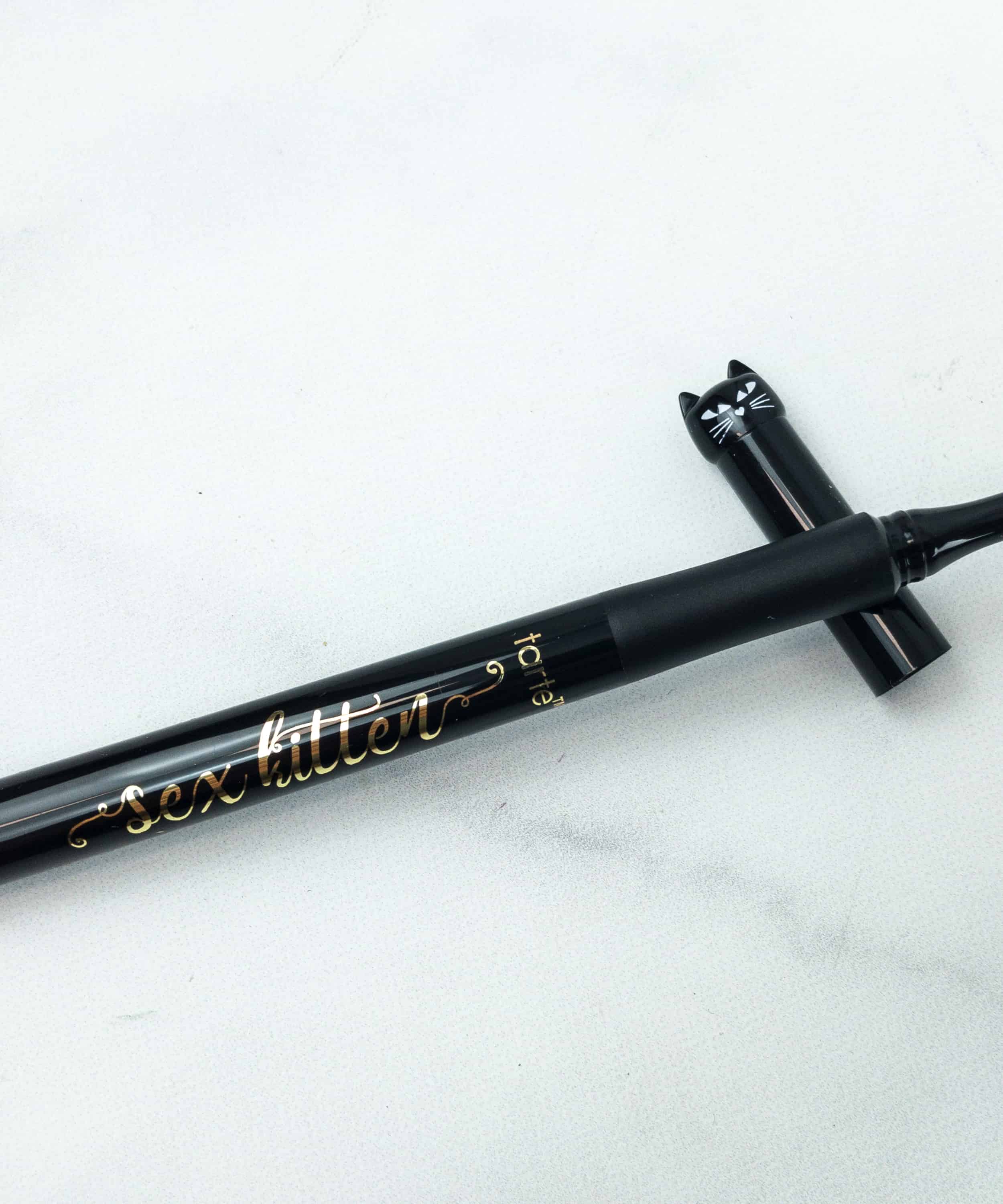 It's easy to grip and the end is quite pointed, giving you perfect control over your eyeliner.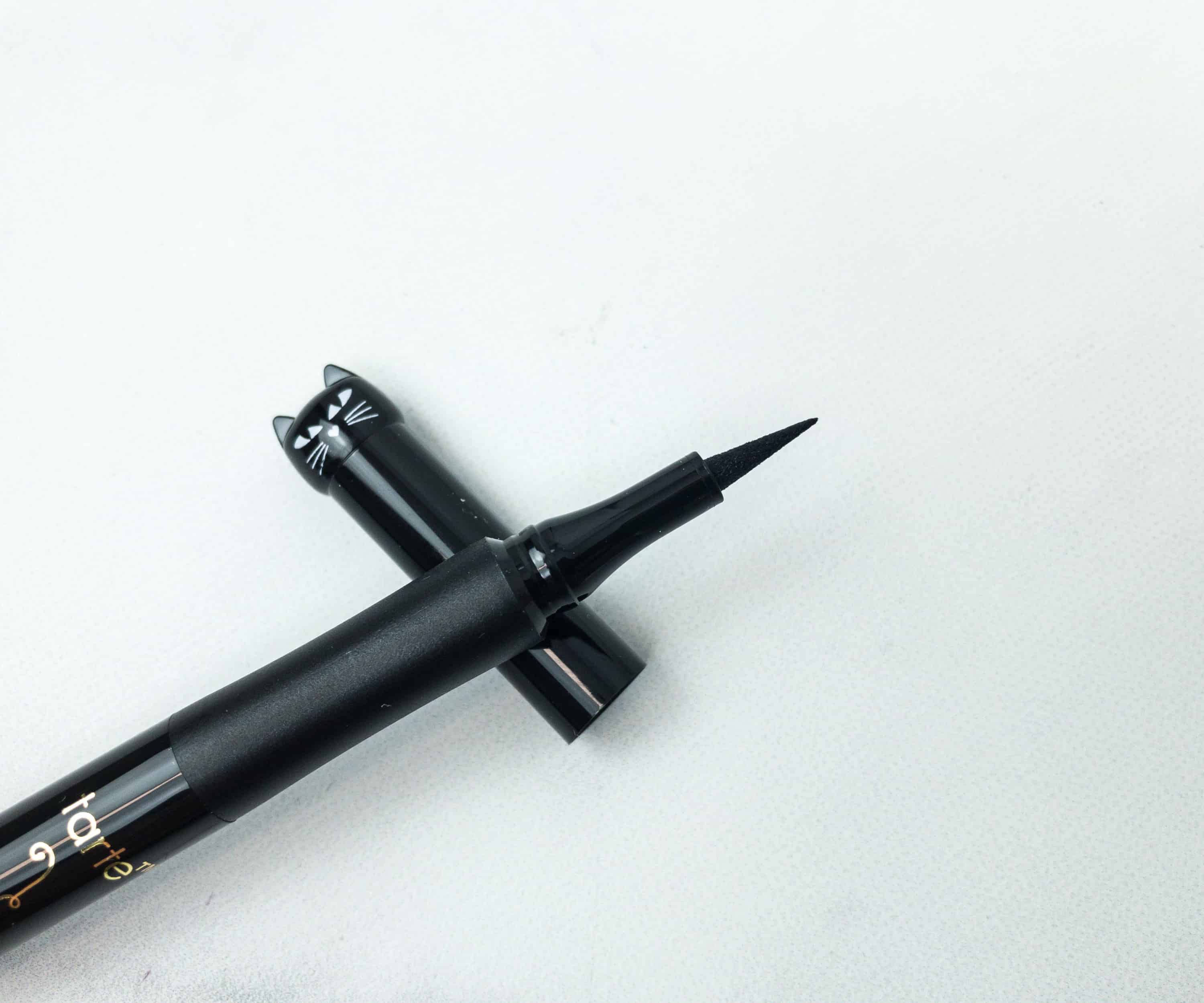 The best thing? It's waterproof and smudge-proof!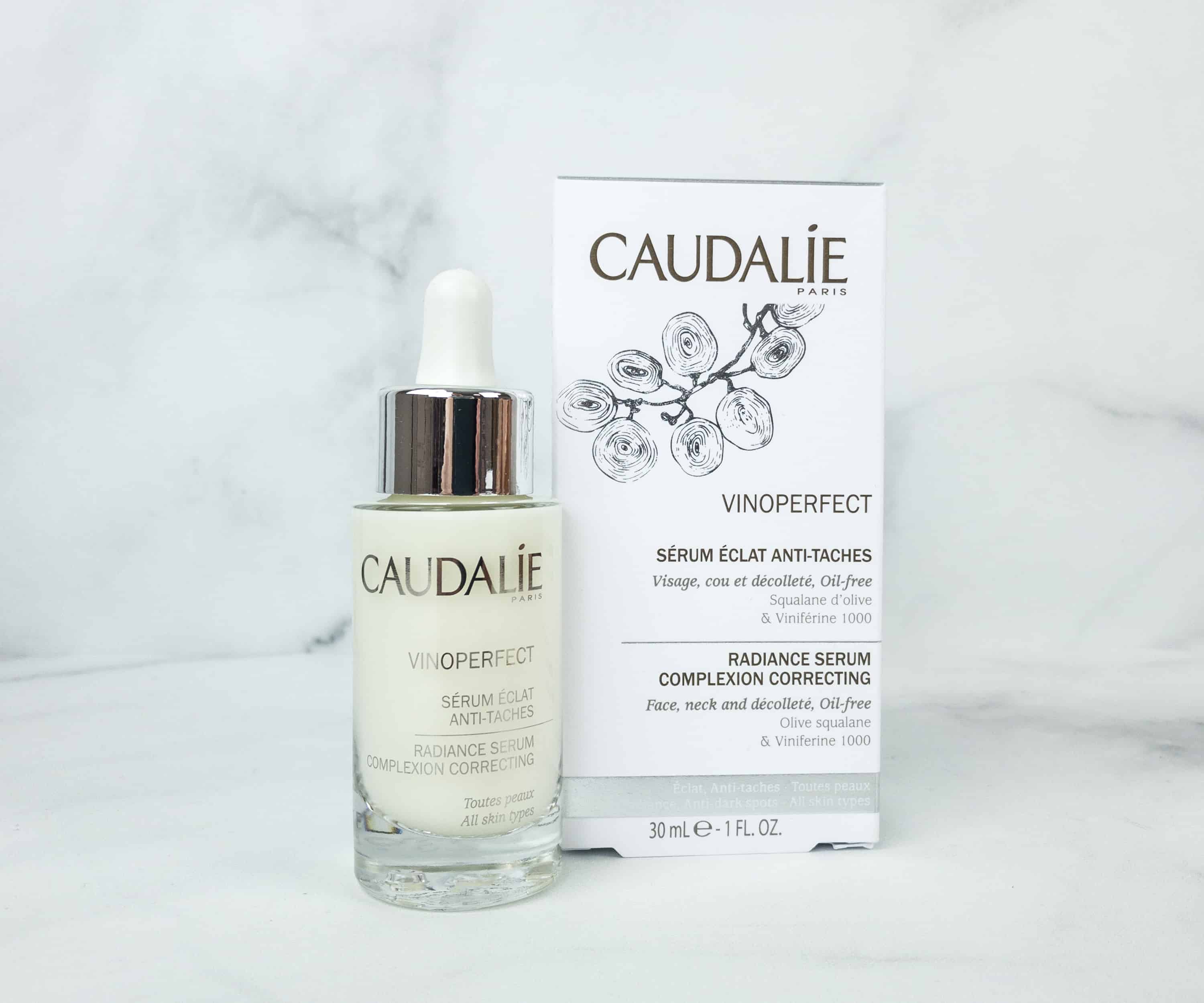 Caudalie Vinoperfect Radiance Serum ($79) Ideal for all skin types, this serum is highly-concentrated, natural, and oil-free. It helps eliminate dark spots, even out your skin tone, and make your skin glow as well. Key ingredients include brightening patented viniferine and moisturizing olive squalane. It smells good too, thanks to mint, caraway, and galbamum.
This season's Select Edition box comes with luxurious items from well-known brands such as Jules Kae, Ettika, Tarte, and Caudalie. I love the tasseled necklace because of its layered look. It's easy to mix and match with different outfits. The liquid eyeliner is just perfect because it gives you a precise application.My favorite product here is the must have tote bag – a welcome addition to my bag collection. It's spacious and it has this nice blush pink baby beige color that just seems to match every outfit. As for the watch, the rose gold-tone strap is quite charming, and it can be further accessorized with bangles and bracelets or worn alone for a great look. Everything about this box has that luxurious feel!
What do you think of the 2018 Select Edition?
Visit Box of Style by Rachel Zoe to subscribe or find out more!