Box of Happies sends a box of handmade products from different artists throughout the US. The contents vary every month but may include handmade jewelry, accessories, candles, soaps, home decor, bath & body, or more!
Discover new artists each month
Retail value ALWAYS surpasses the price you paid for your Box of Happies
At least 1 or more signature handmade jewelry pieces each month
Uniquely curated in a reusable craft box
Guaranteed to put a smile on your face!
There are two levels to choose from: The Box of Happies Mini includes 2-3 items and is $17.99 a month. The Box of Happies includes 4-6 items and is $29.99 a month. I am reviewing the original Box of Happies and it was wrapped really well in bubble wrap!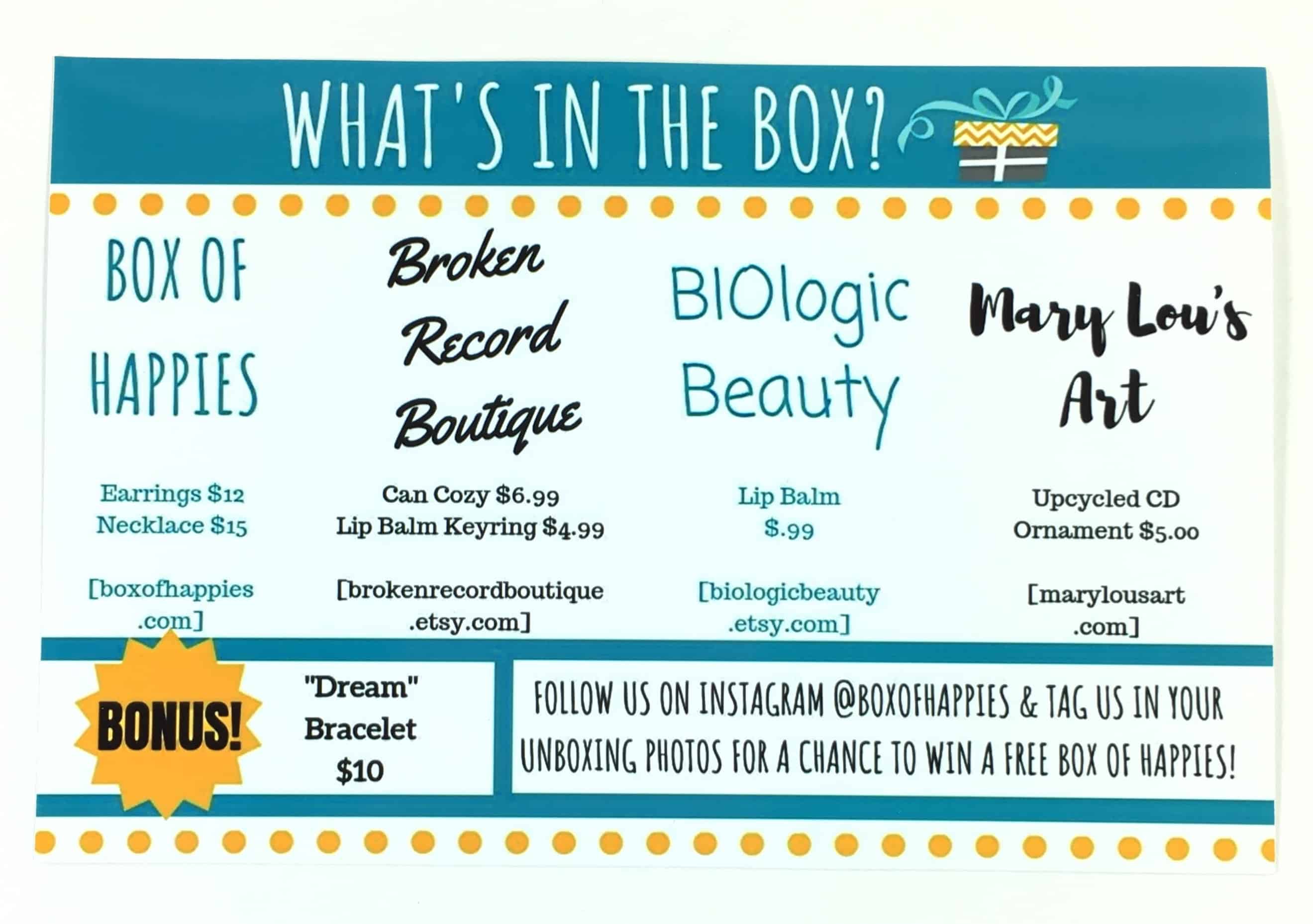 Each box contains an information card with prices and vendors for each item.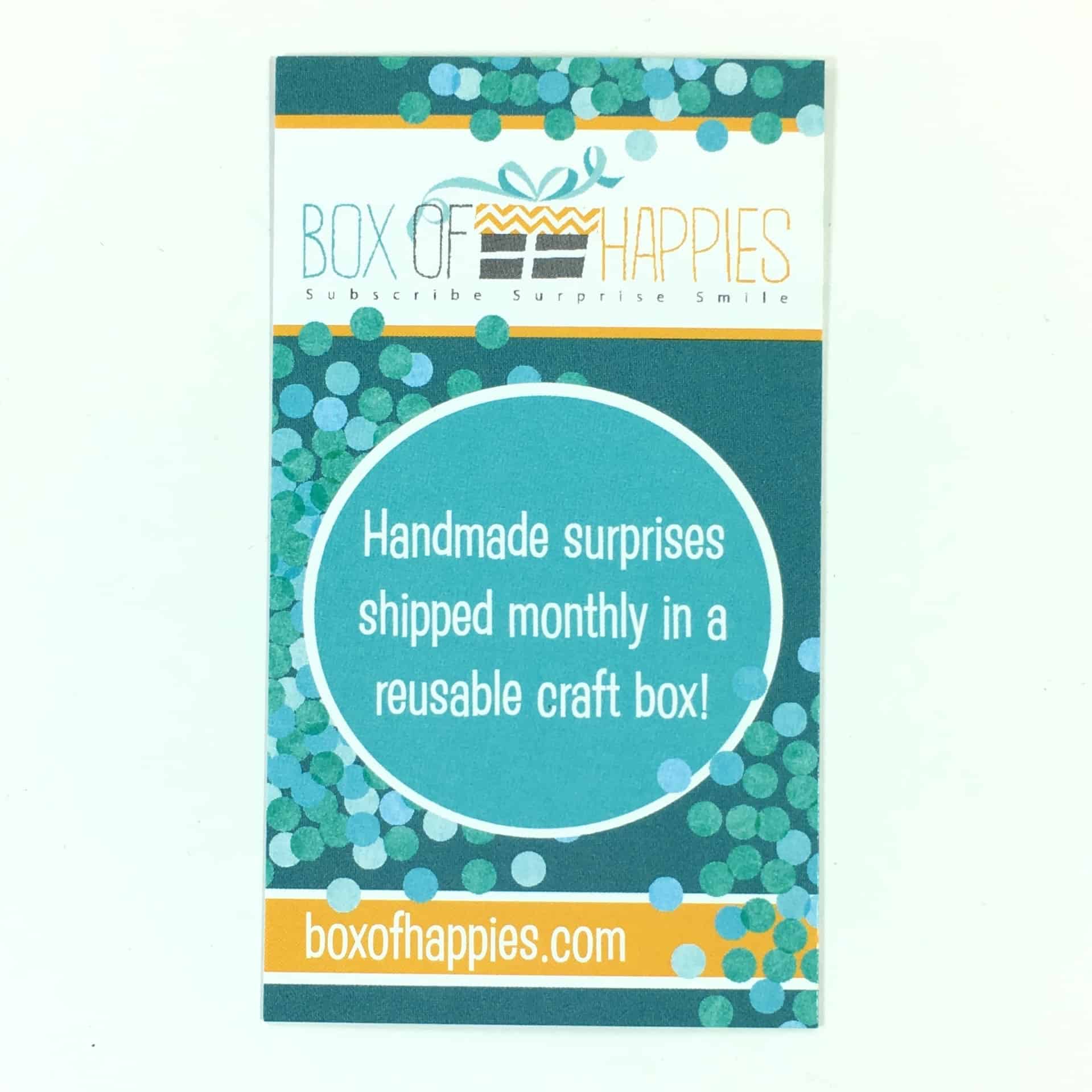 One thing I noticed is that there are no recurring subscription charges. You pay in full, whether that's for 1 box or 12.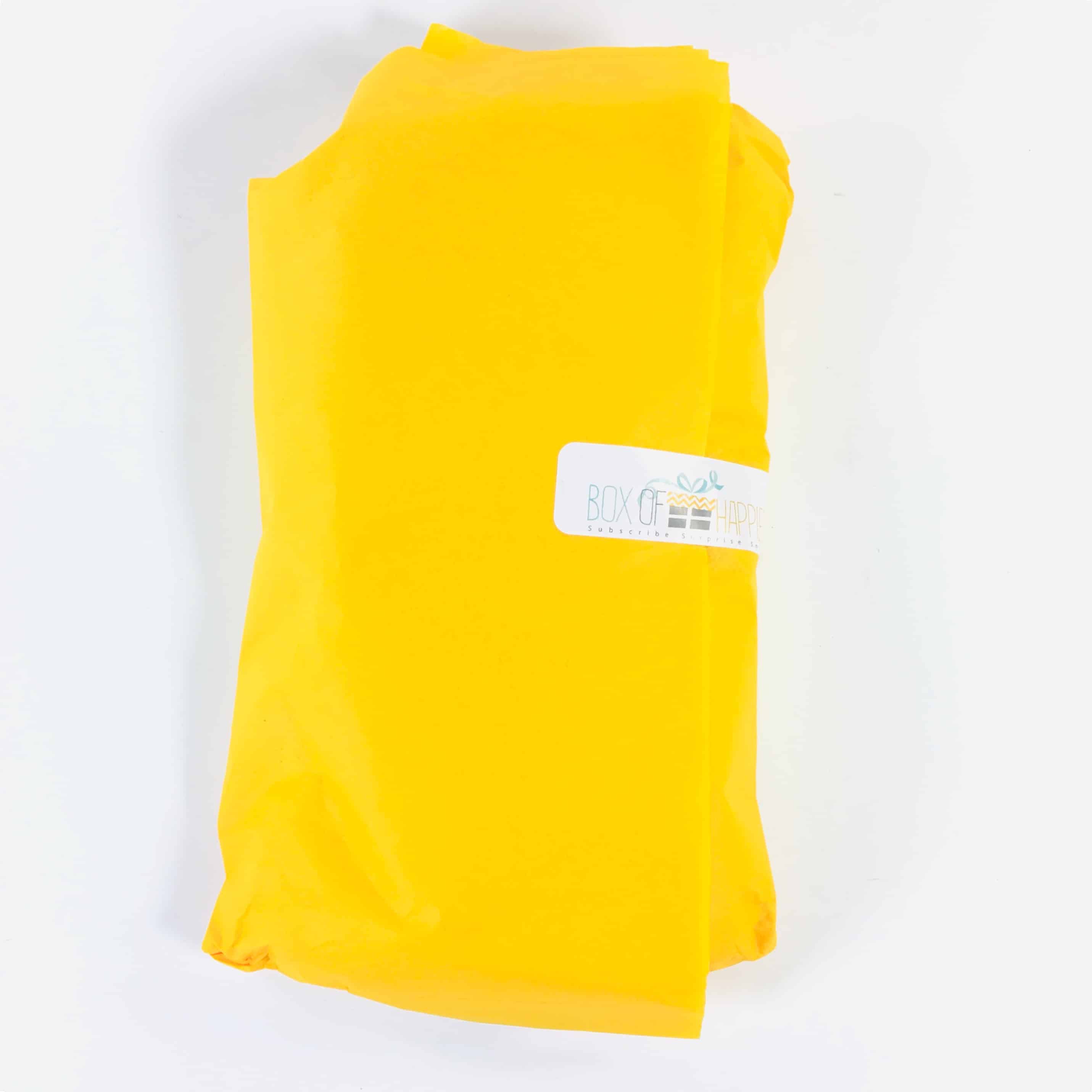 DEAL: Receive a free handmade necklace with your first Box of Happies purchase. Use coupon code HAPPIES.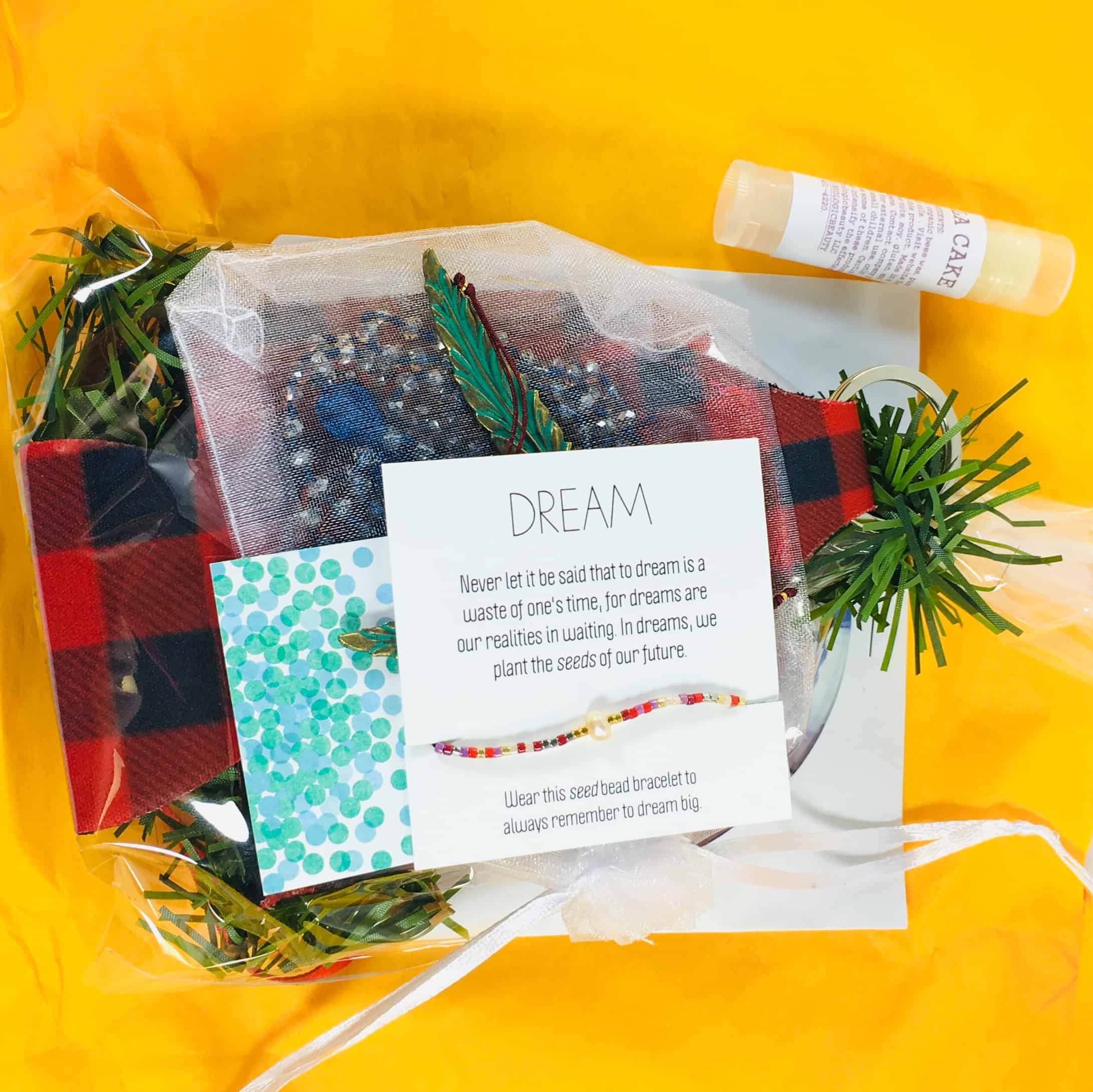 Unlike other subscription boxes, Box of Happies comes in a plastic reusable crafts box and all the items are wrapped in cheery tissue paper and sealed with a sticker. Four to six items are included in each box, but you can also customize and add another bar of soap, candle, or piece of jewelry. Or, you can treat yourself to a little grab bag for just $15!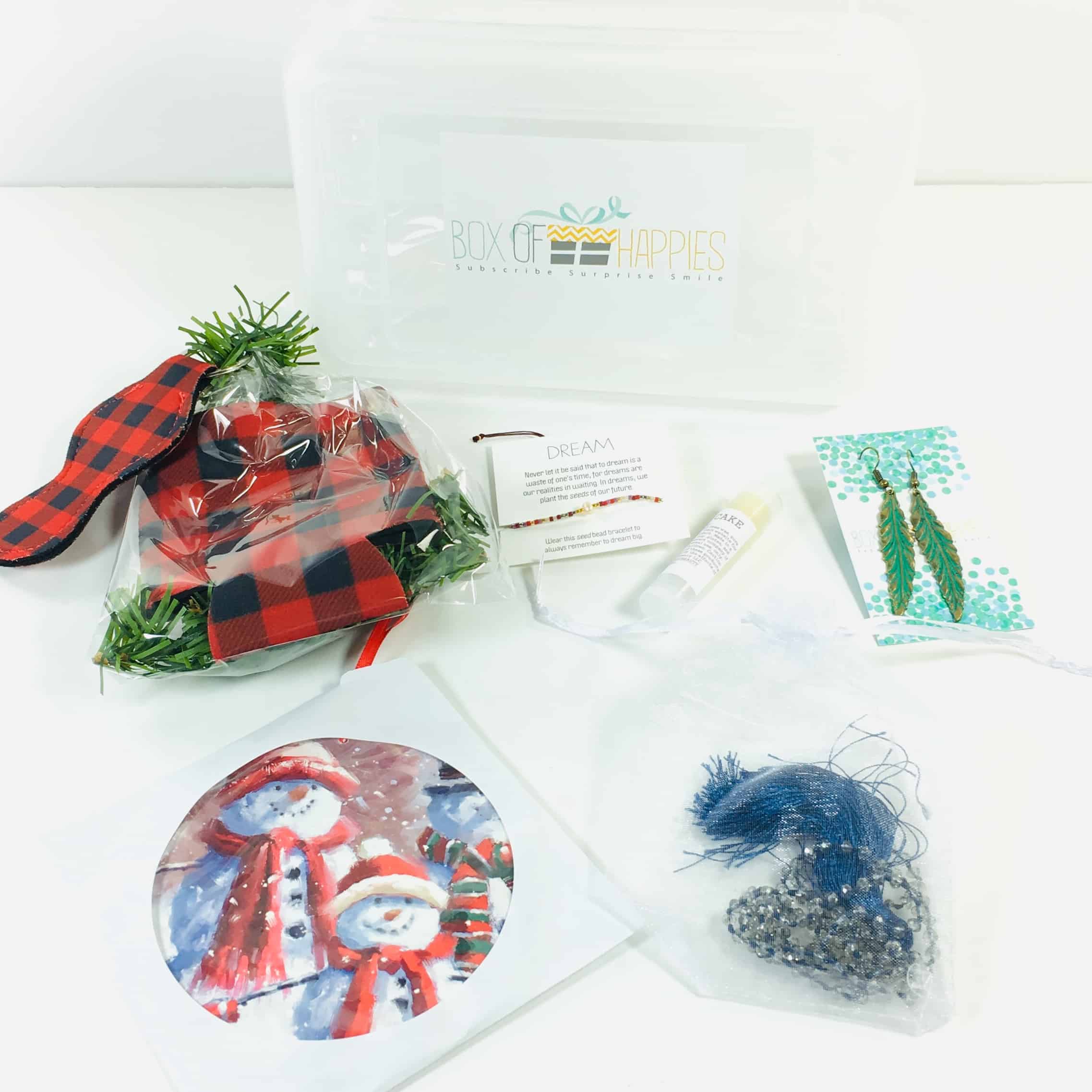 Everything in my Box of Happies!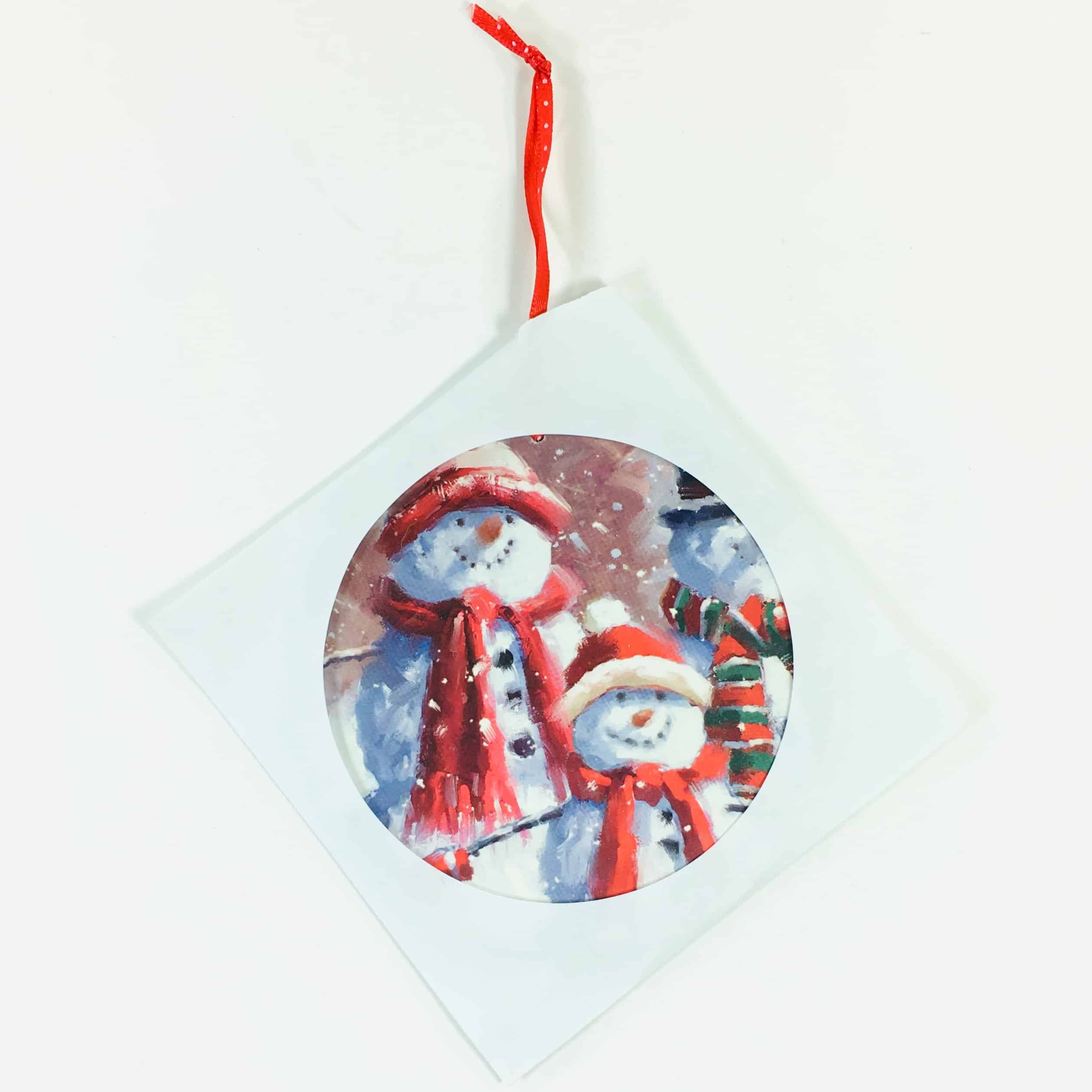 Mary Lou's Art Upcycled CD Ornament ($5) even came in its original wrapper!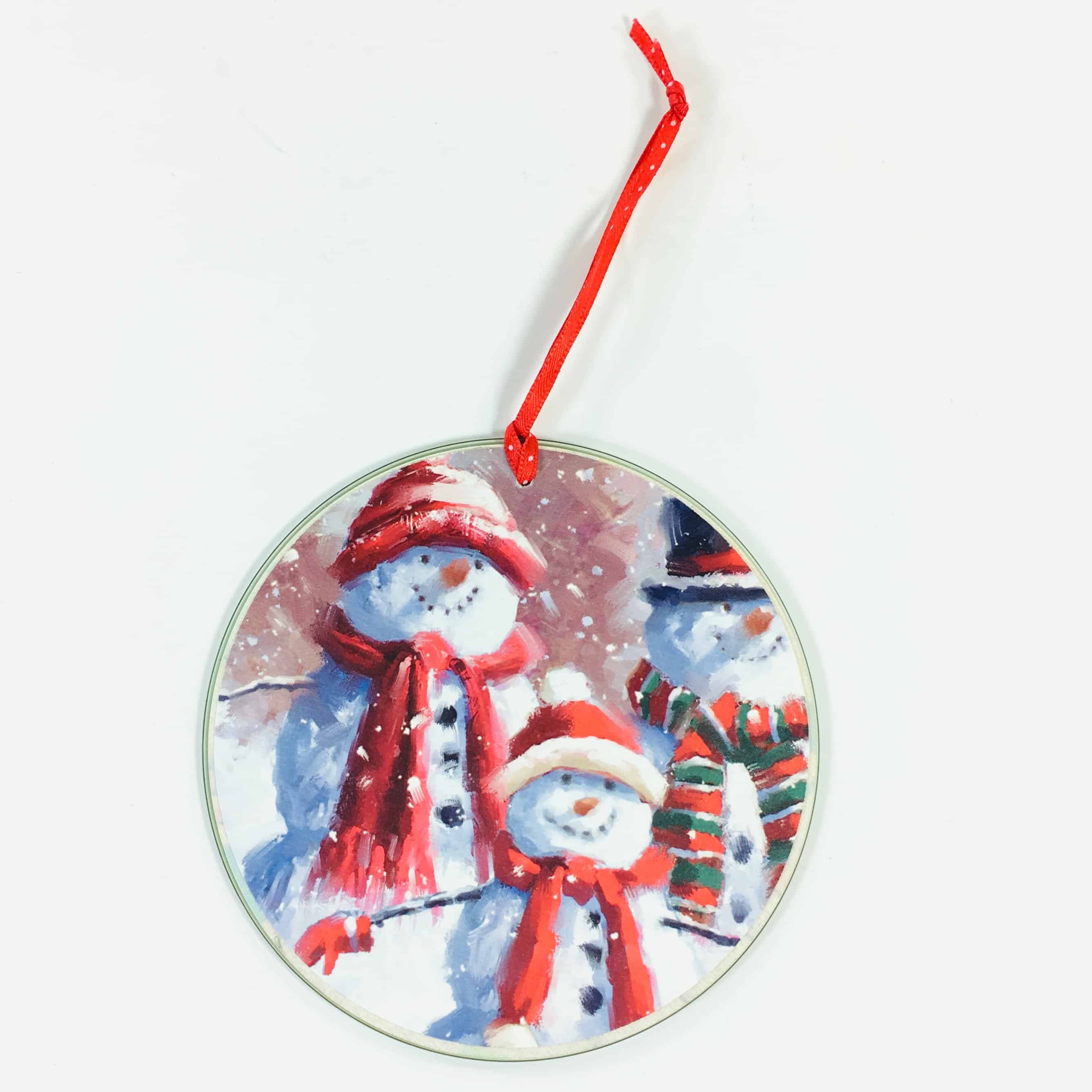 It features a wintry scene and is glued to a used CD of some sort. There is a ribbon tie at the top and I am going to put this on my tree!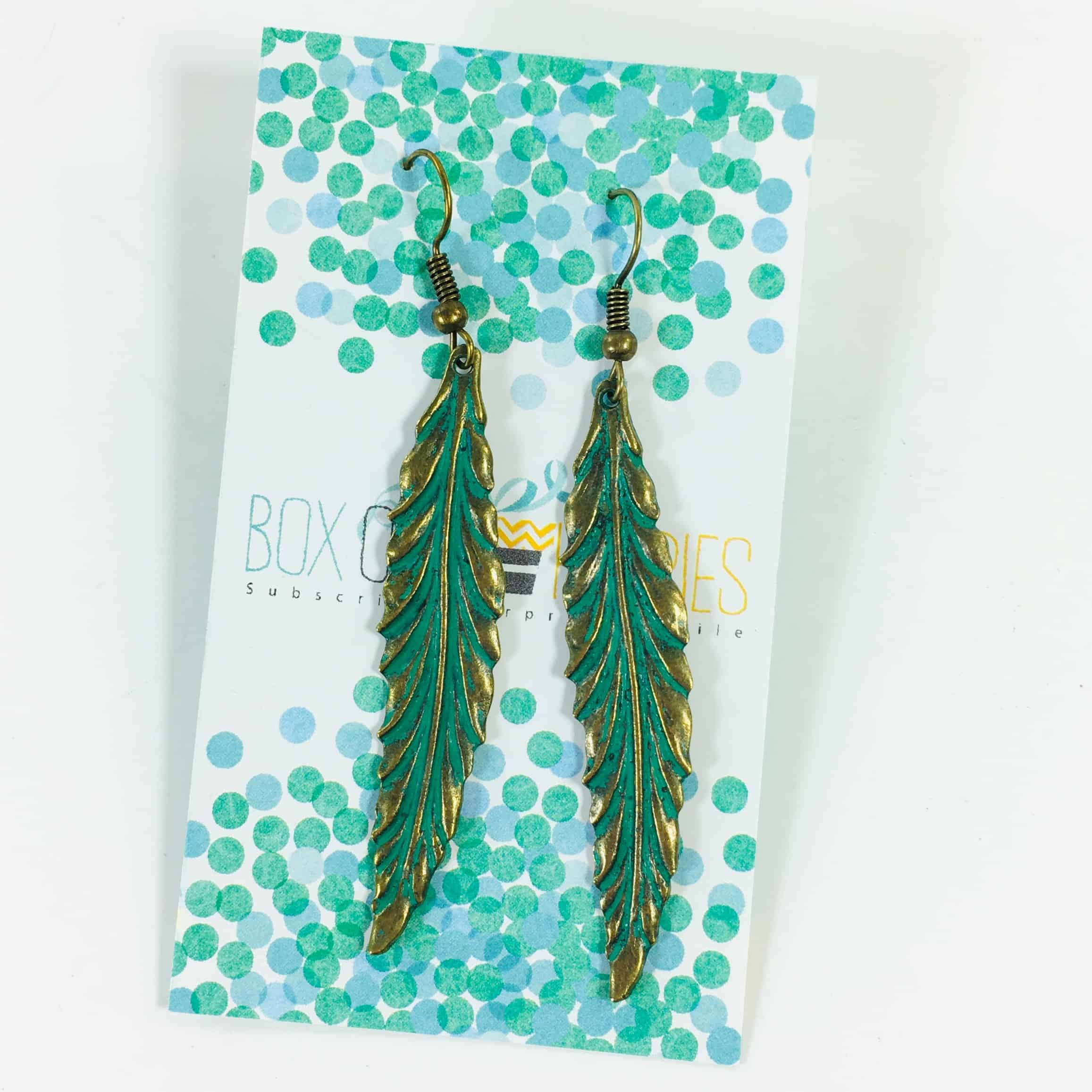 Box Of Happies Earrings ($12, find similar item here for $22) Jewelry is a big part of this subscription and these earrings are a cool boho style. At first I thought maybe they were feathers but I guess they are leaves and they have a pretty, aged verdigris patina look.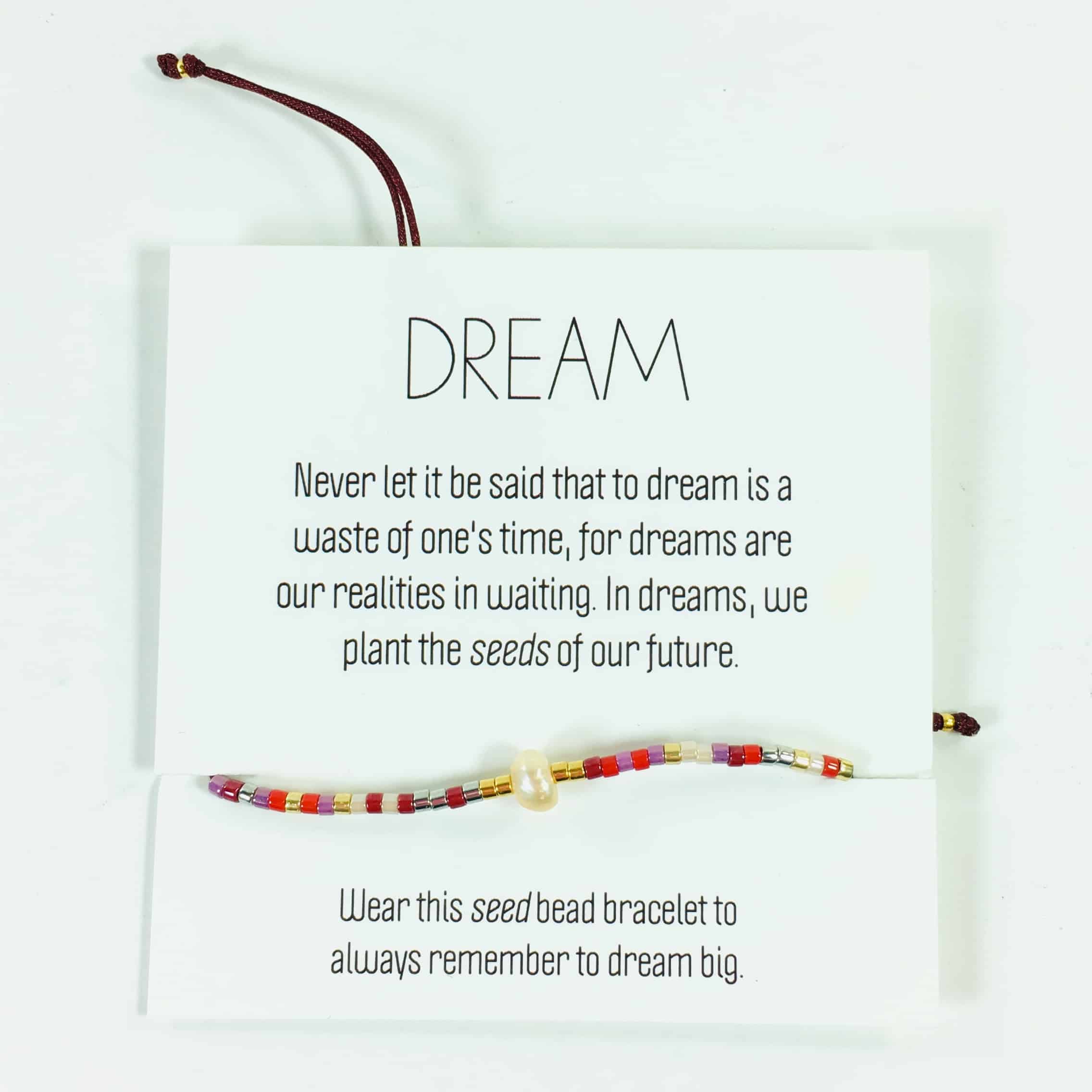 Dream Bracelet ($10) is a simple friendship-type of bracelet that is easily adjustable for a variety of wrist sizes.

The beads are a variety of colors with a pearl-like bead in the middle.
Biologic Beauty Lip Balm in Vanilla Cake ($0.99, find similar item here, $1.50) I linked to the same shop and they have a ton of flavors to choose from. Vanilla Cake smells just like you would expect, like a frosted cupcake! Made with coconut oil, beeswax, essential oils, and flavor oils. It is very slippery and I like it!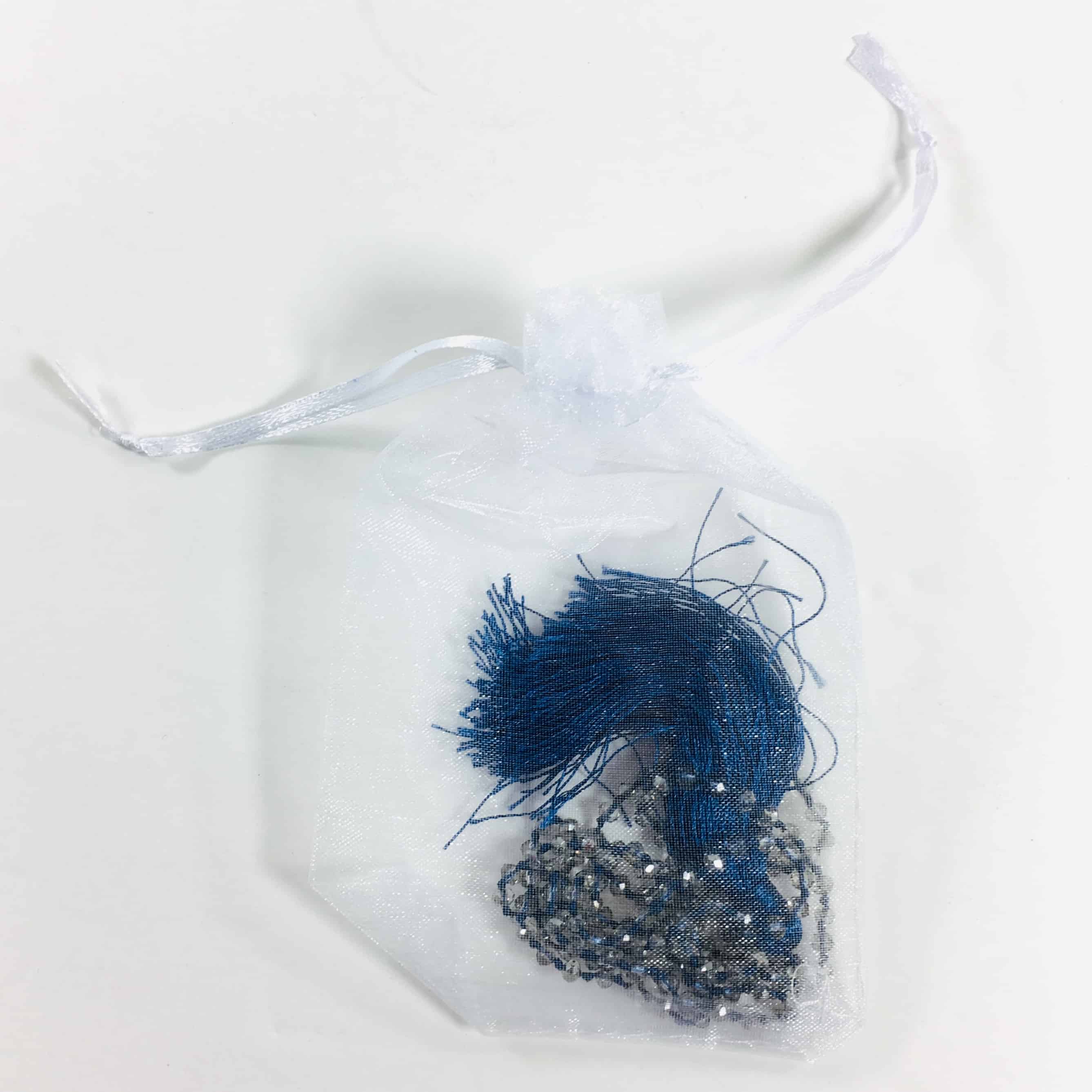 Box Of Happies Necklace ($15, find similar item here, $13.99)  came in its own pouch.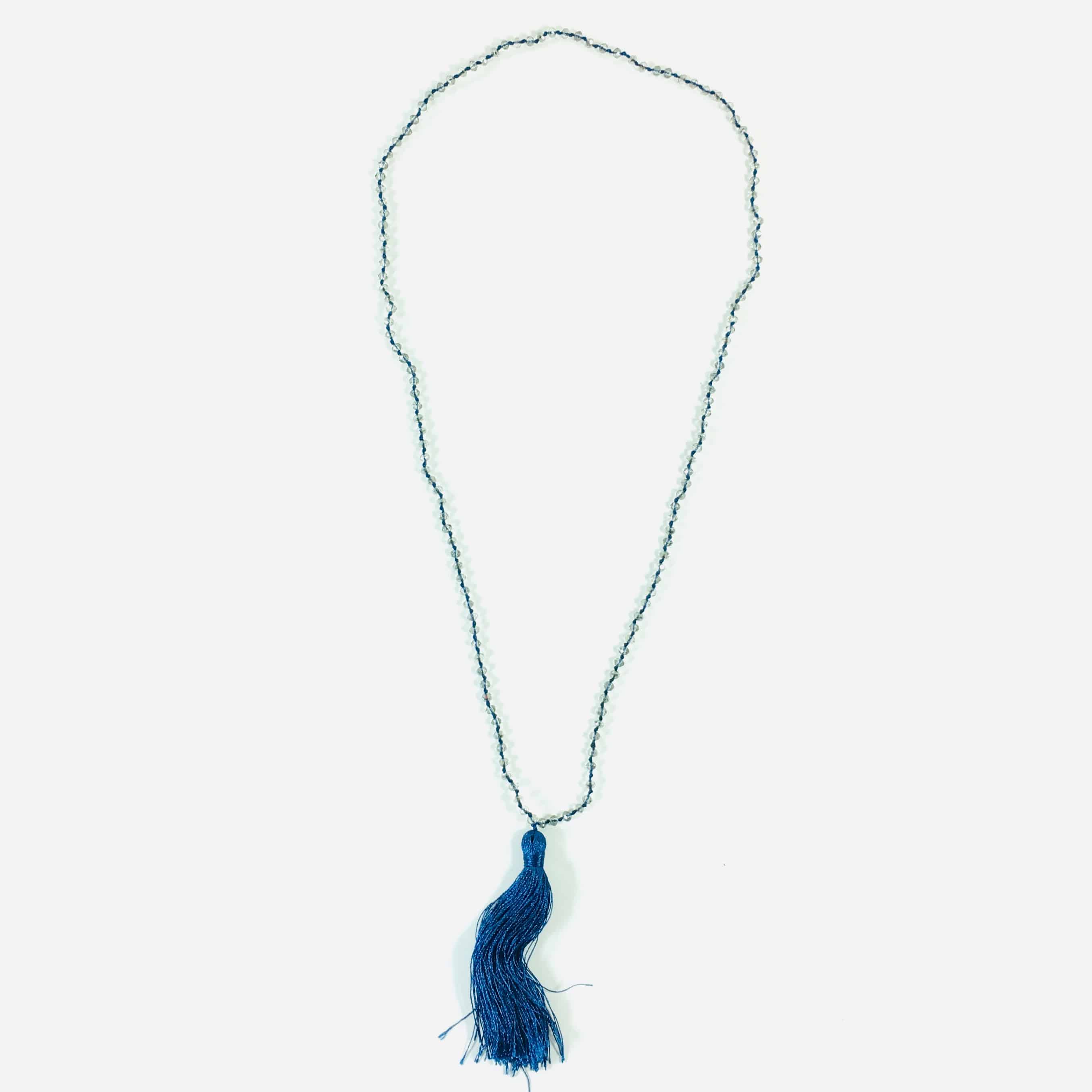 It fits right over my head and is about 28″ around while the tassel is about 3.5″ long.

I think the crystals are made of plastic since the necklace is very lightweight. My tassel ends were a little uneven.

I think it will look cute with the right shirt or sweater!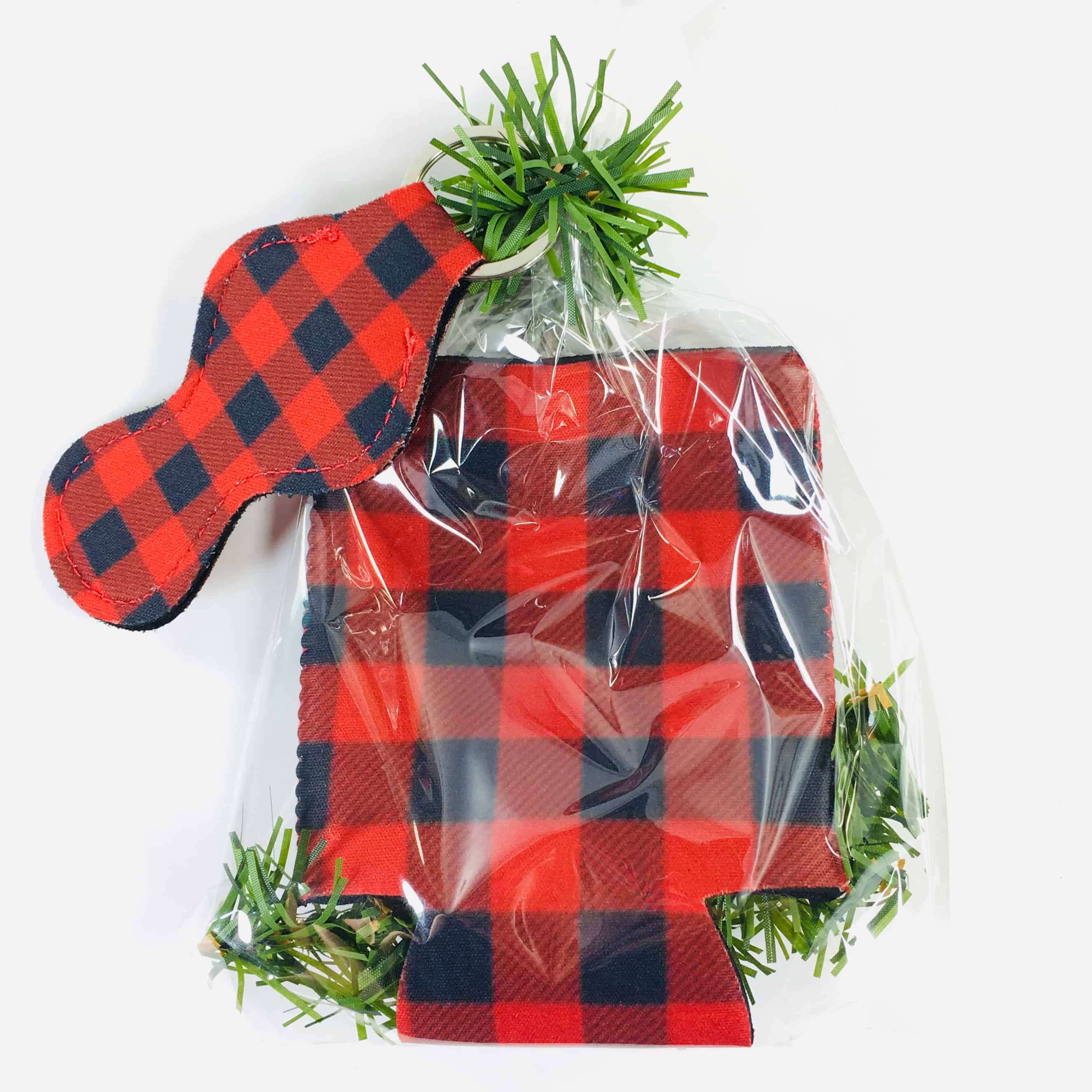 Here's a festively decorated item!
Broken Record Boutique Can Cooler ($6.99) and Lip Balm Keyring ($4.99) are made of neoprene and come in a classic red and black buffalo print. Keep your cans from dripping sweat on your tables and slip your new lip balm in the opening of the keyring to keep it close at hand.
Box of Happies sends a grab bag of items from various Etsy vendors but you are almost guaranteed to find some jewelry, a beauty product, and something seasonally cute in the box. I can't always find the exact items sent but tried to link to similar items when possible. I usually pass the items on to my daughters and they seem pretty happy with the quality and styles.
What do you think of this month's Box of Happies?