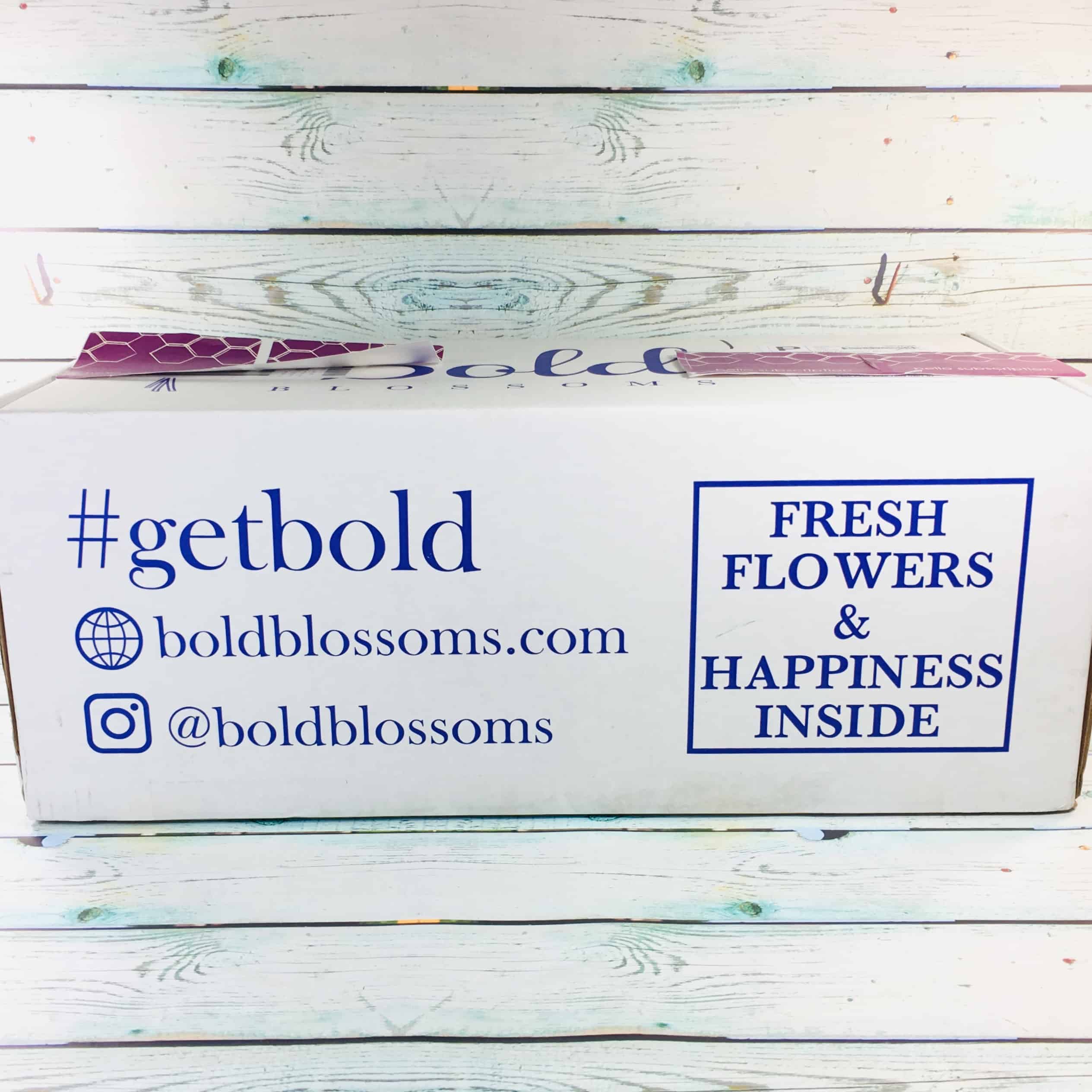 Bold Blossoms is a monthly subscription box of beautiful bouquets that show up ready for you to place in a vase. The bouquets are super fresh and pretty much ready to go. Bold Blossoms are mailed out around the 16th of every month and shipping is already included. You can choose from a Bold Bouquet (up to 25 stems), Extra Bold Bouquet (up to 35 stems), or Bold Business Floral Displays. The first two ship all over the US, the last one is for businesses in Southern California only.
With a flower subscription you will get a box filled with fresh-cut flowers expertly designed and delivered directly to your door. Simply unbox your Bold Blossoms and notice the smile on your face as you see the vibrant colors. Snip the stems and place them in a vase. If you're gifting a subscription to someone, imagine the genuine happiness on their face month after month.
DEAL: Use coupon code HELLOBB10 for 10% off your first order.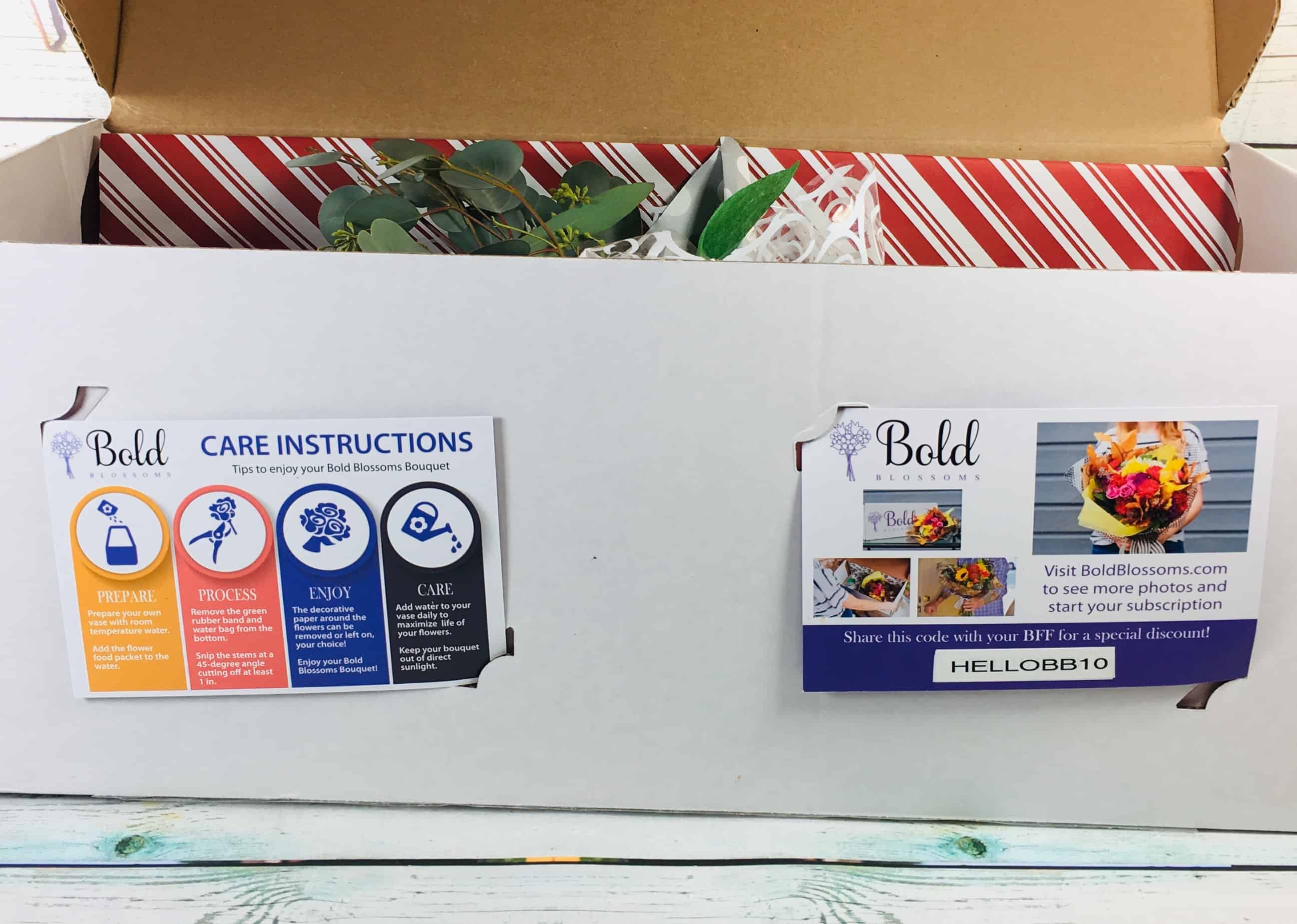 My box was delivered via US mail but the box is oversized so it was left on my front porch.
My bouquet was tied down in the box and the box was even lined in seasonal paper! There were a few loose berries but otherwise everything looked fresh and intact.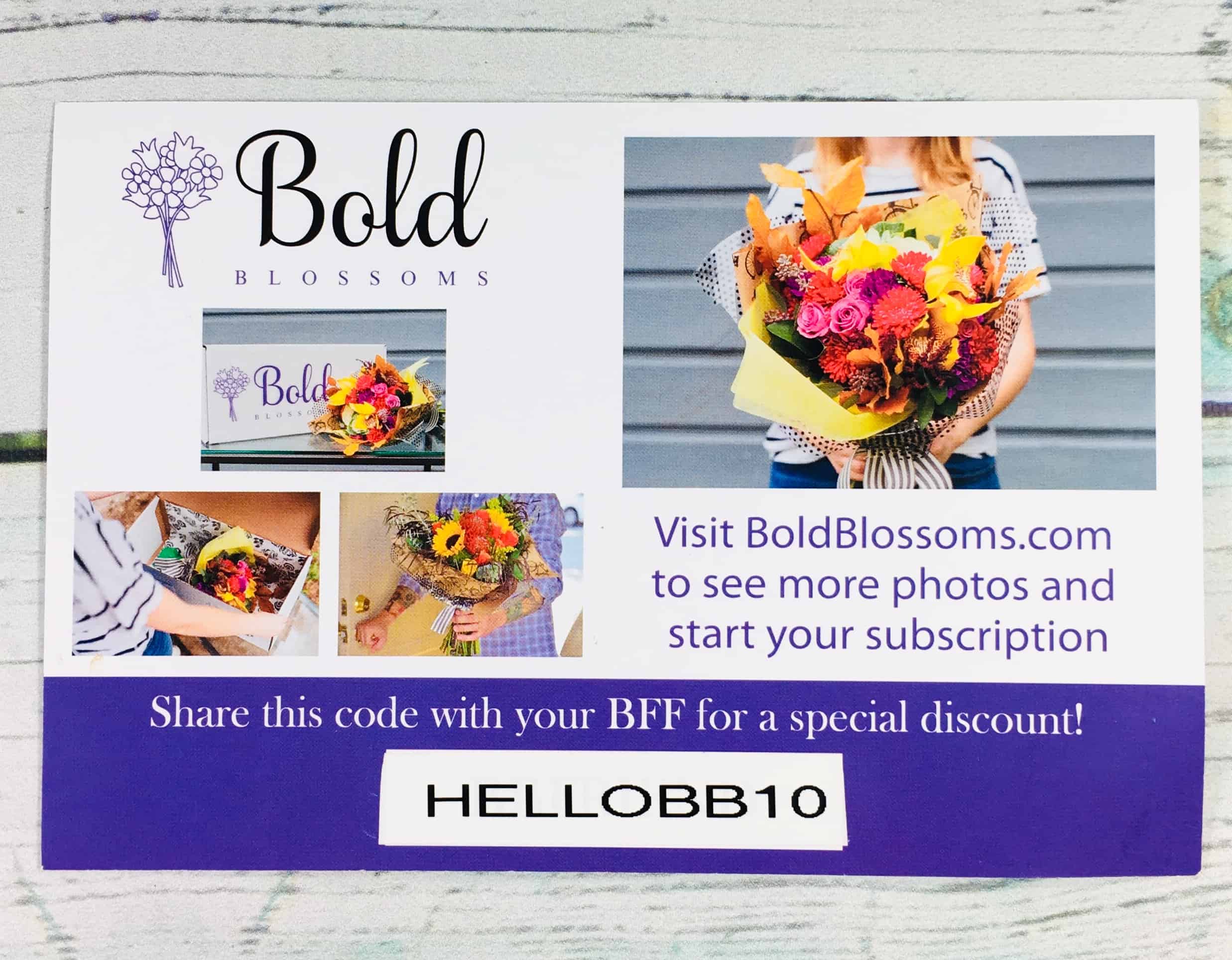 I found two cards. One card had a discount code for our wonderful readers!
The back of that card had some info on the business and social media addresses.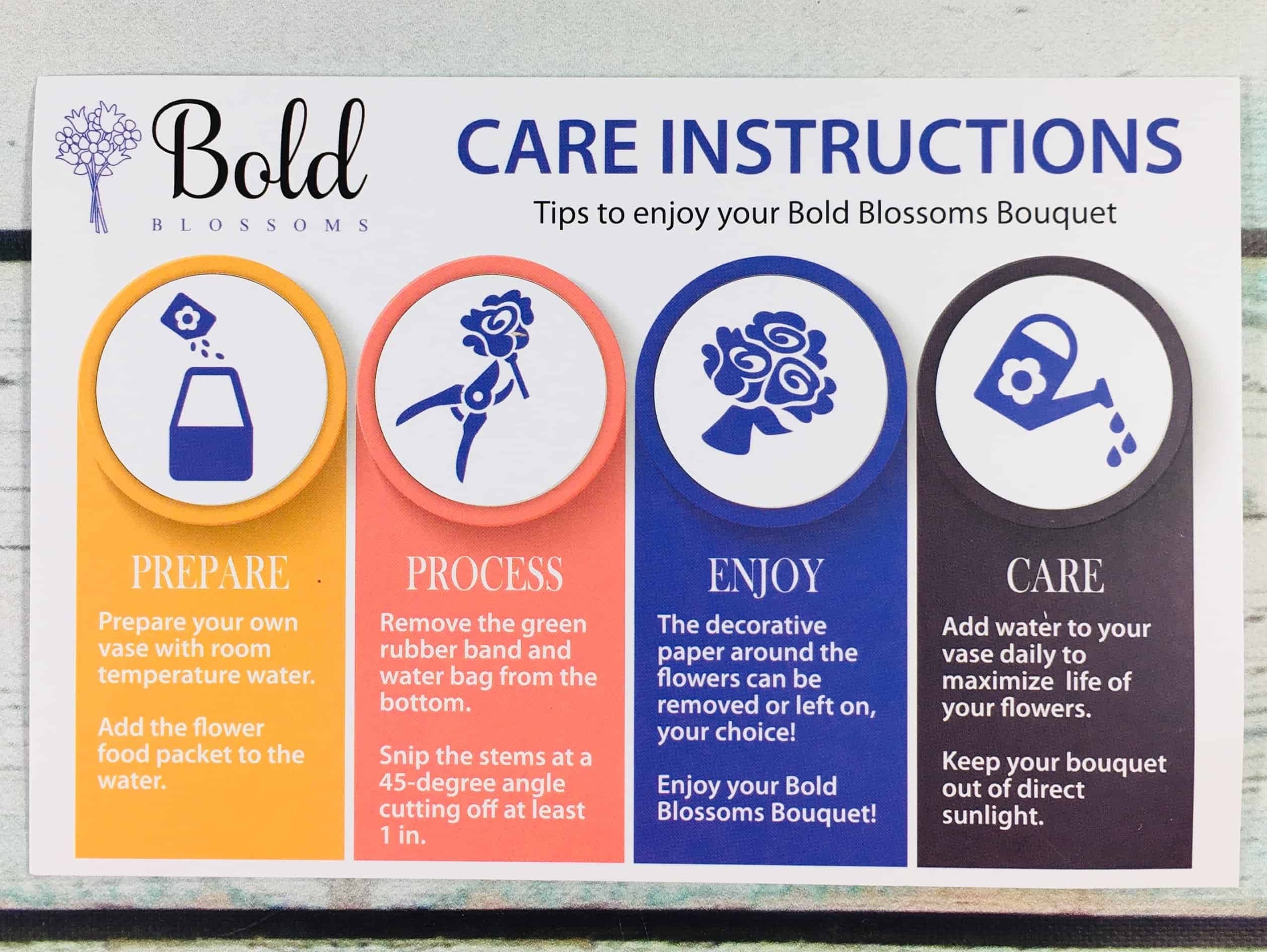 The next card had care instructions.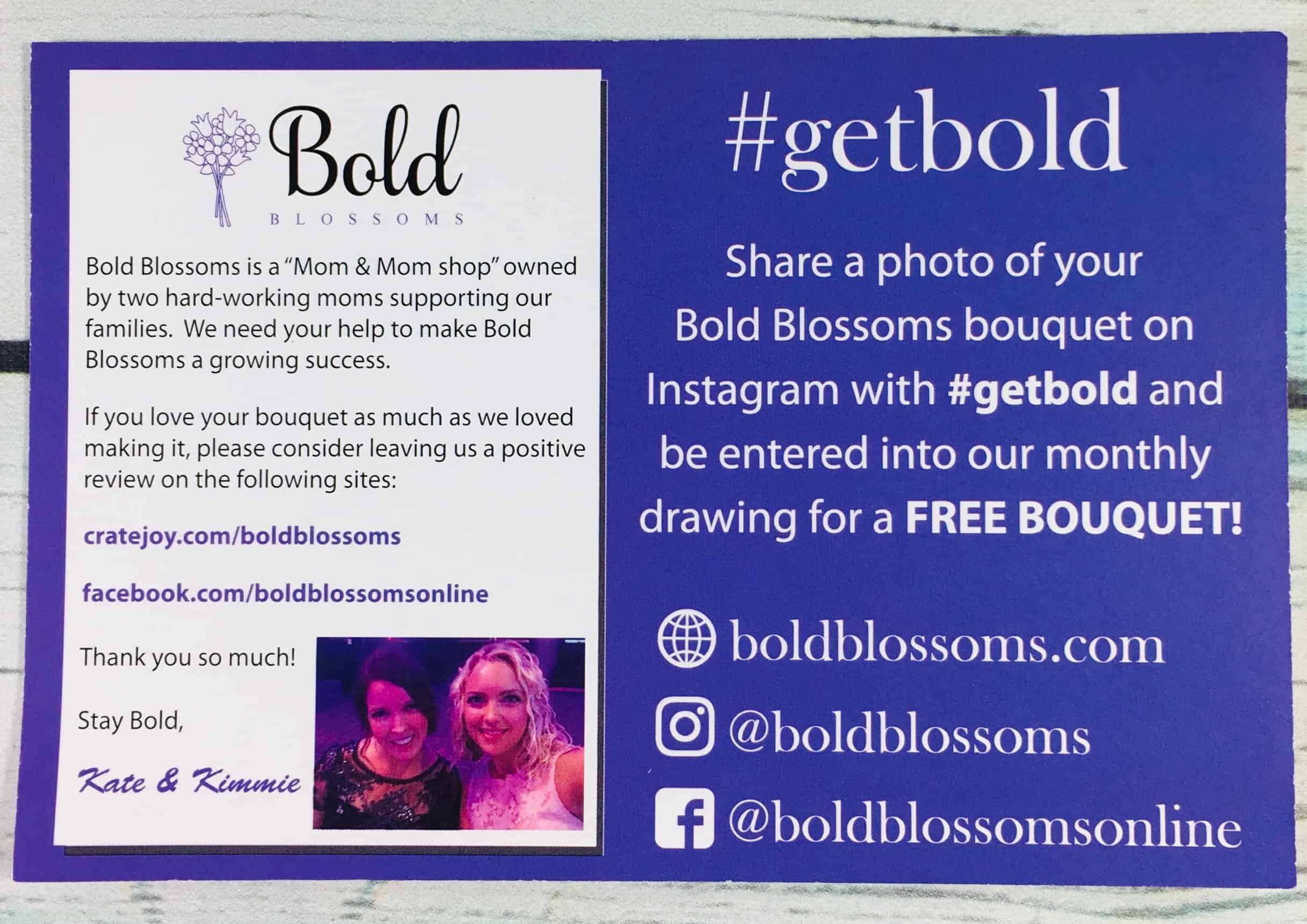 The back of that card also told how you can share a picture of your bouquet and possibly win a free box!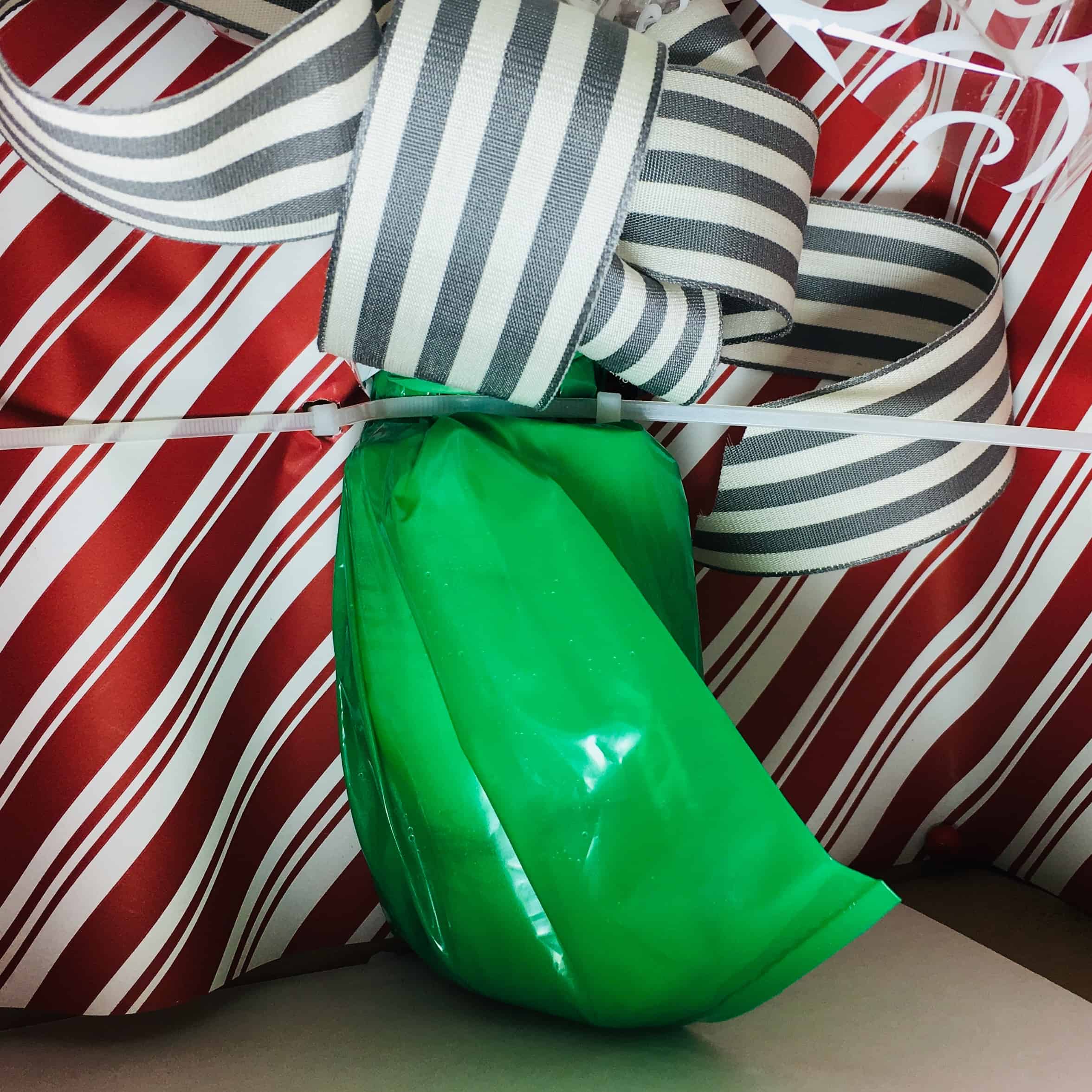 The bottom of the bunch was wrapped in green plastic. When I unwrapped it I found a water-soaked sponge, which kept the blossoms moist during transport.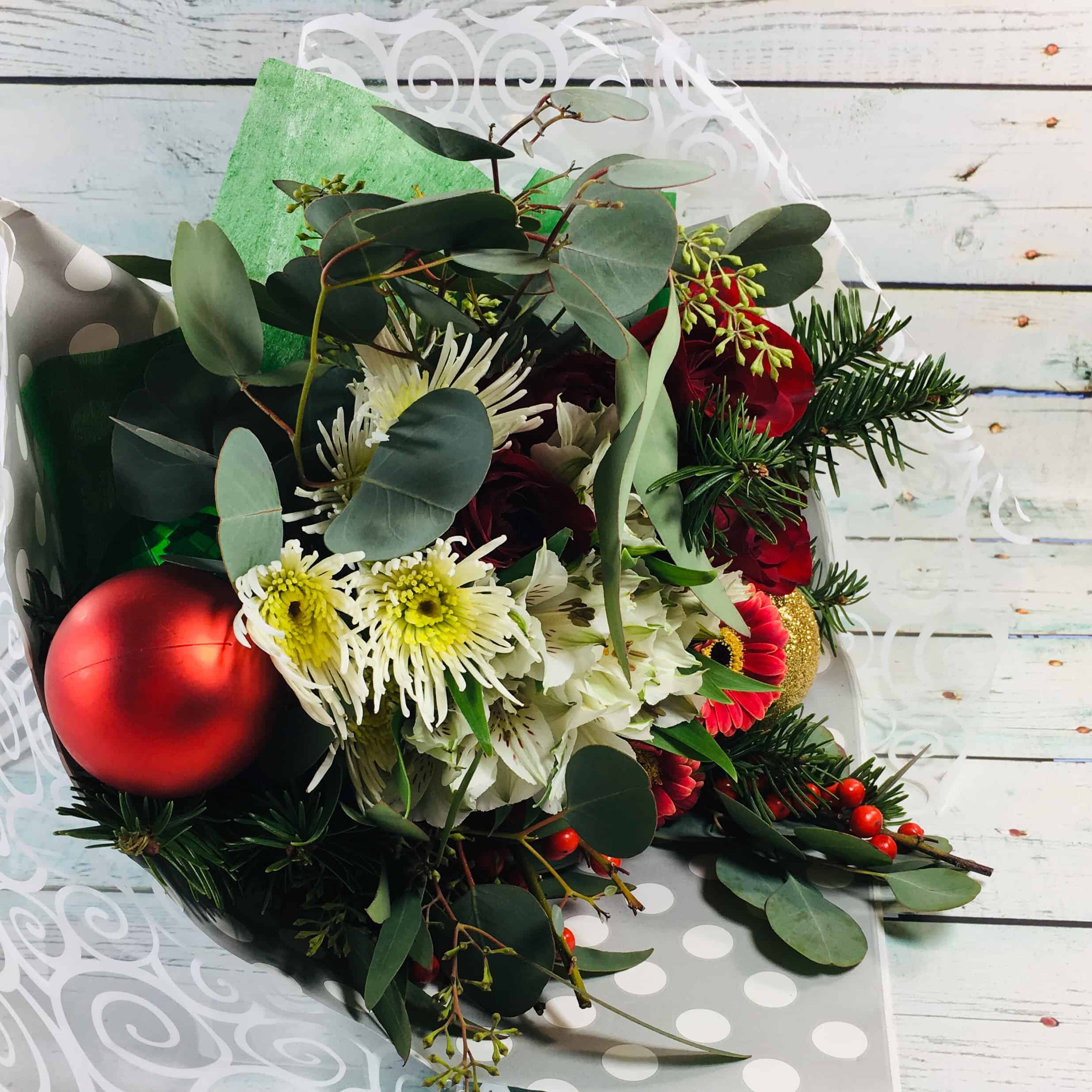 There was pretty plastic around my bouquet. The plastic can be left in place or discarded, it's your choice.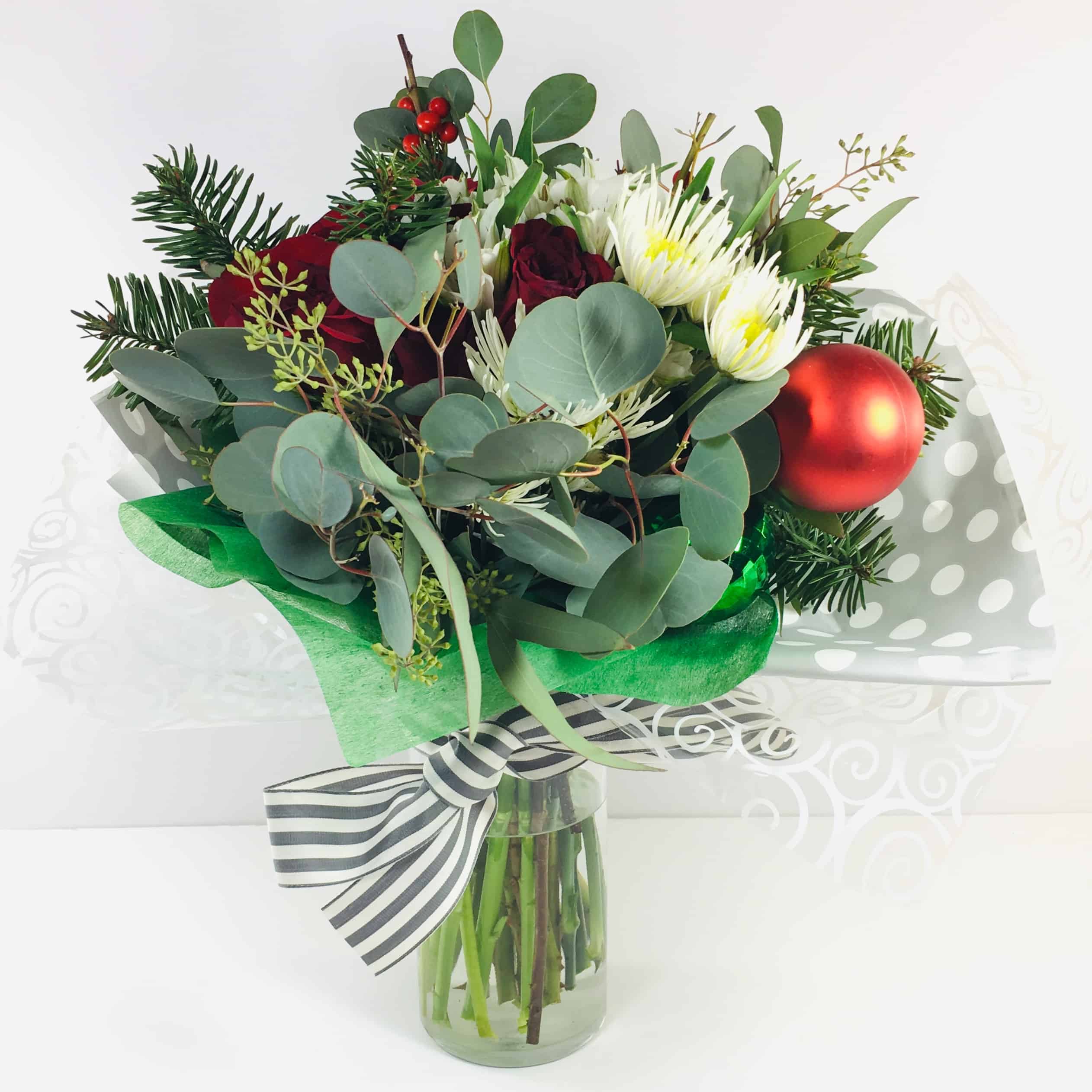 It was even wrapped with a beautiful bow! All I had to do was mix the included packet of plant food in some warm water in a vase, and snip the ends of the plant stems. Then I placed the whole bunch in the vase and tied the ribbon around the vase. That's it!
The bouquet included beautiful greenery and bold red blossoms with touches of white. I see roses, mums, alstroemerias, winter berries, evergreens, and two different types of eucalyptus. I wasn't expecting to see ornaments, what a wonderful touch!
The quality of the flowers and greenery was superb. My bouquet looks lovely and I didn't really have to do much to get it that way.
I am extremely pleased with my very first Bold Blossoms shipment! The bouquet was in perfect condition and the colors and flower choices look amazing together. The ease of placing it in a vase – well, it was easy! My display still looks beautiful after 5 days and as the flowers start to droop I plan on removing it all from the vase, composting the spent blooms, and rearranging the remaining blossoms and greenery. Alstroemerias usually last a couple of weeks so I think this will be around for at least another week if not longer.
What do you think of this month's Bold Blossoms Box?