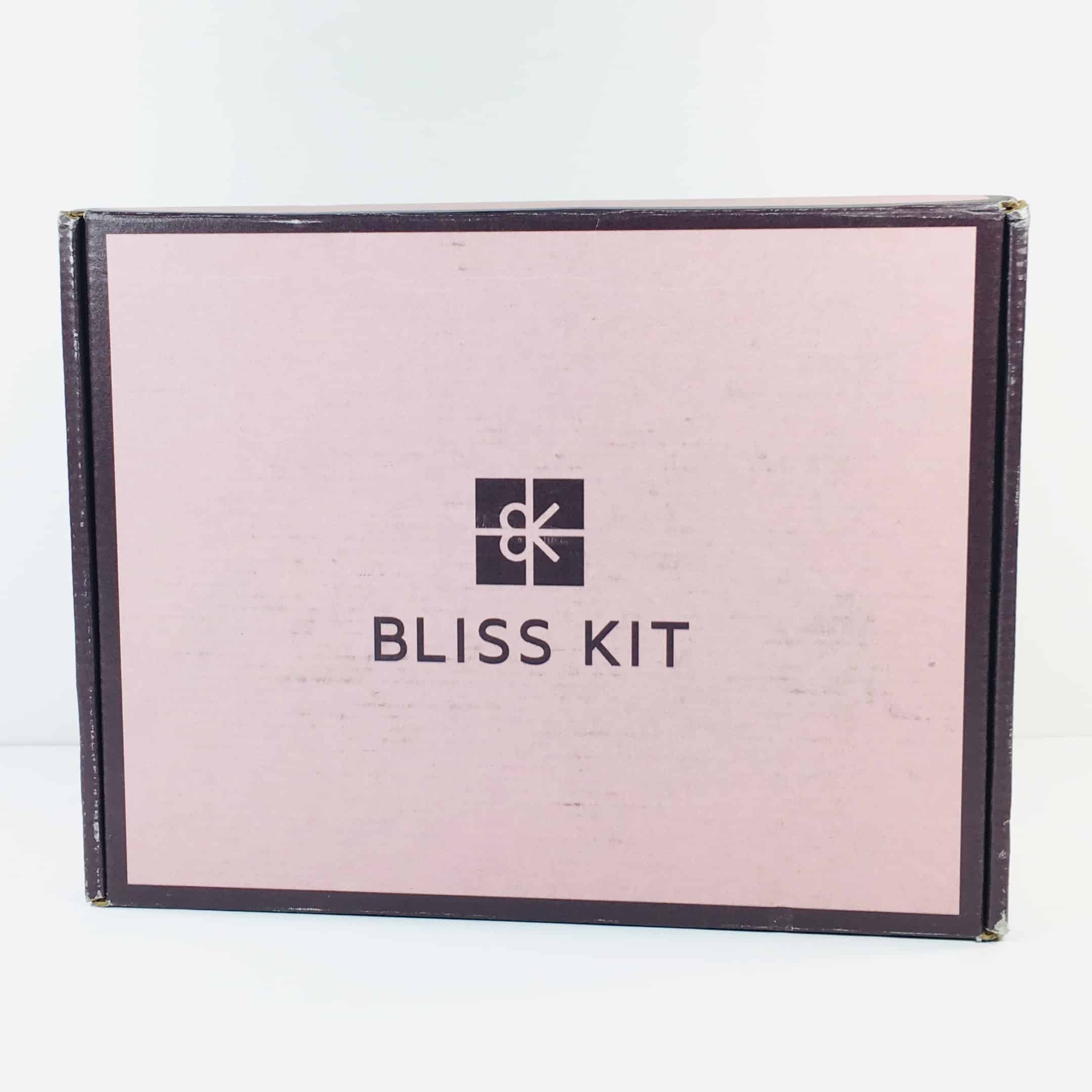 Bliss Kit is a quarterly subscription box of items curated around the season and a theme that aims to help you relax and take care of yourself! Items will include full-size organic, natural, non-toxic beauty products; wellness elixirs; accessories; music; and items to help you "soothe the soul". Bliss Kit is $49.95 a quarter.
Discover your stress first aid kit. A thoughtfully curated box of natural products, enlightening rituals, and blissful experiences for women of all ages who yearn to feel beautiful inside and out. Take time to slow down and create a 'nurture practice'. We provide you with the tools and wisdom to lead a healthier, calmer, more self-loving life.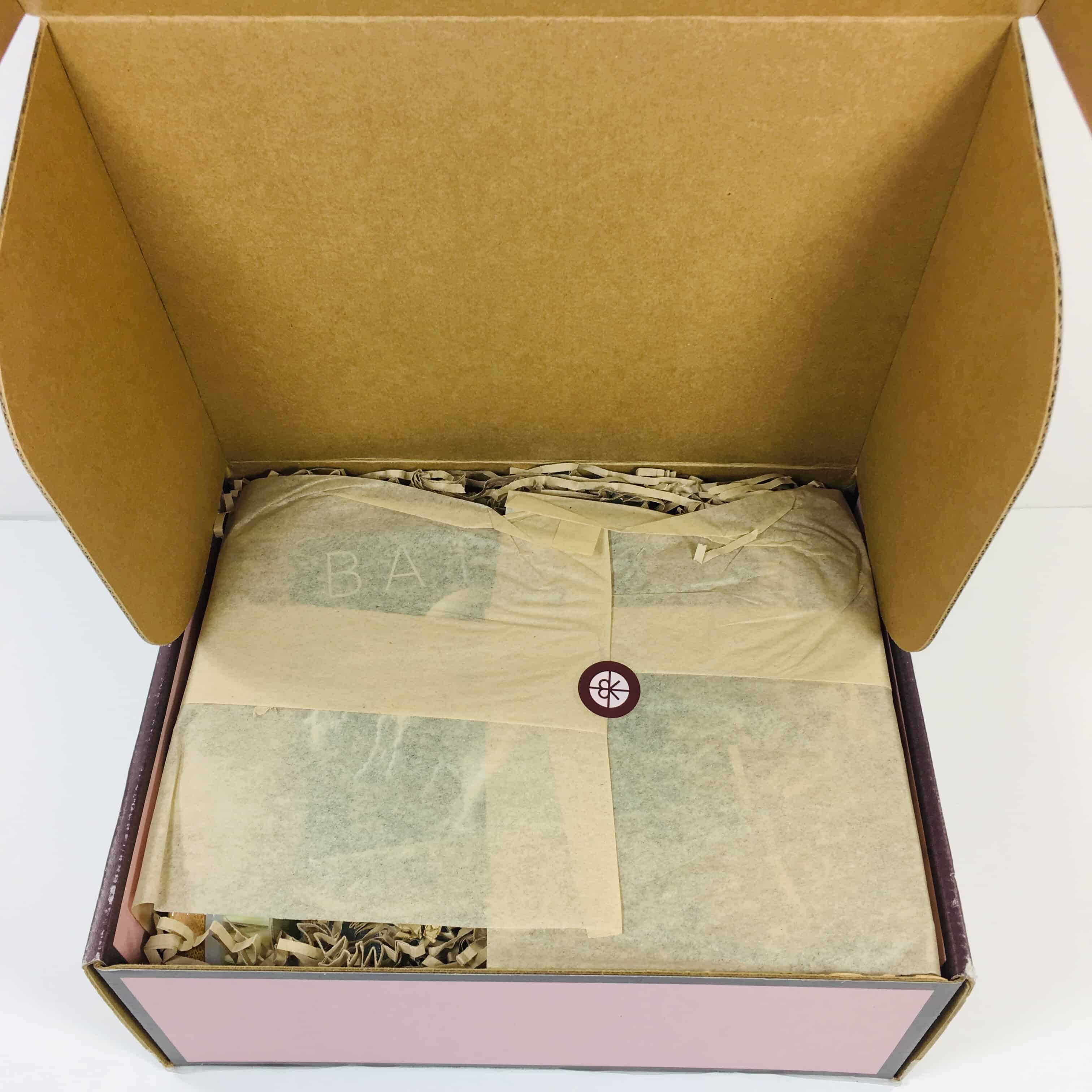 DEAL: Save 10%! Use coupon code BLISSGIFT.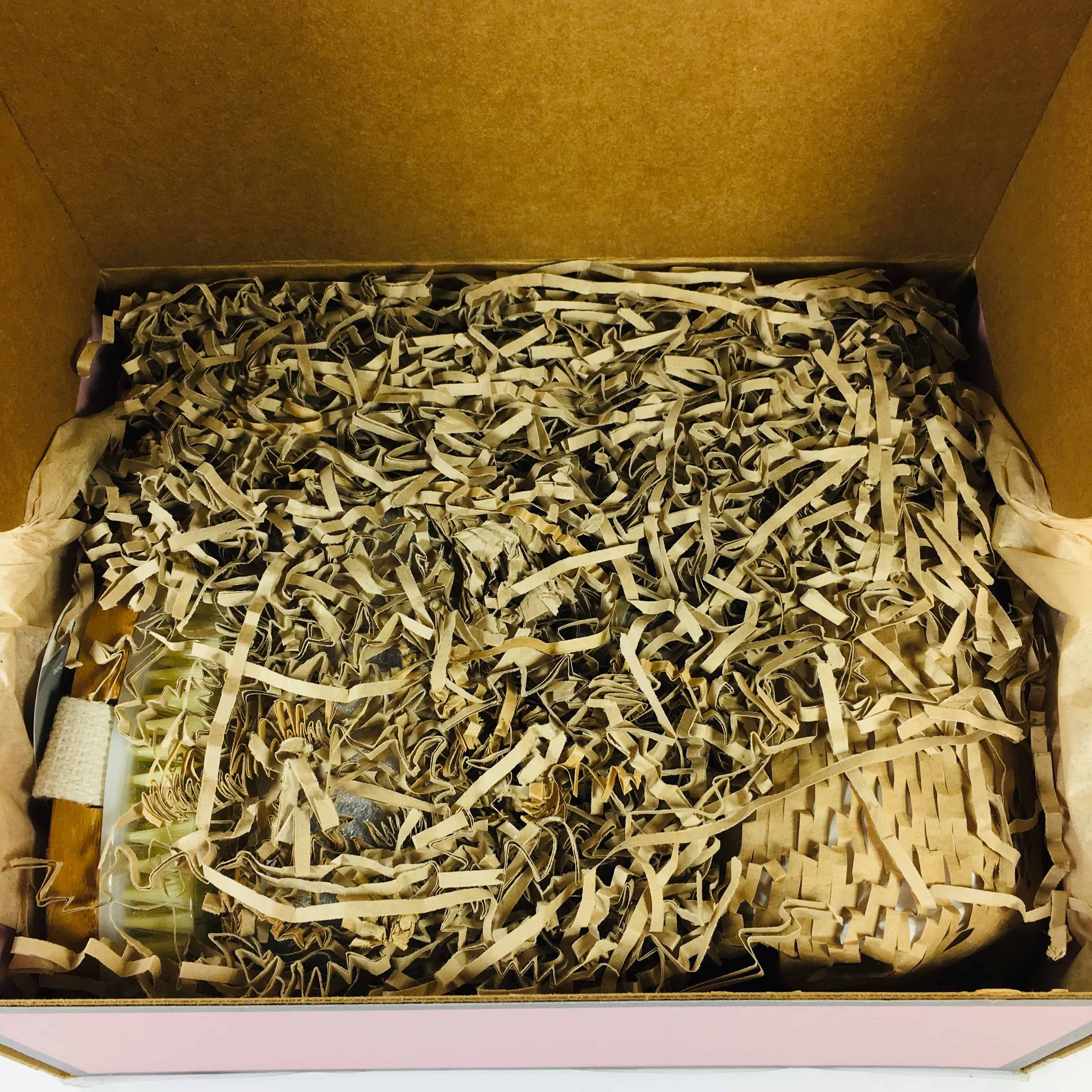 My items were shipped in a lovely pink box and tissue paper and a sticker greeted me when I opened the box. My items were tucked into shredded paper squiggles.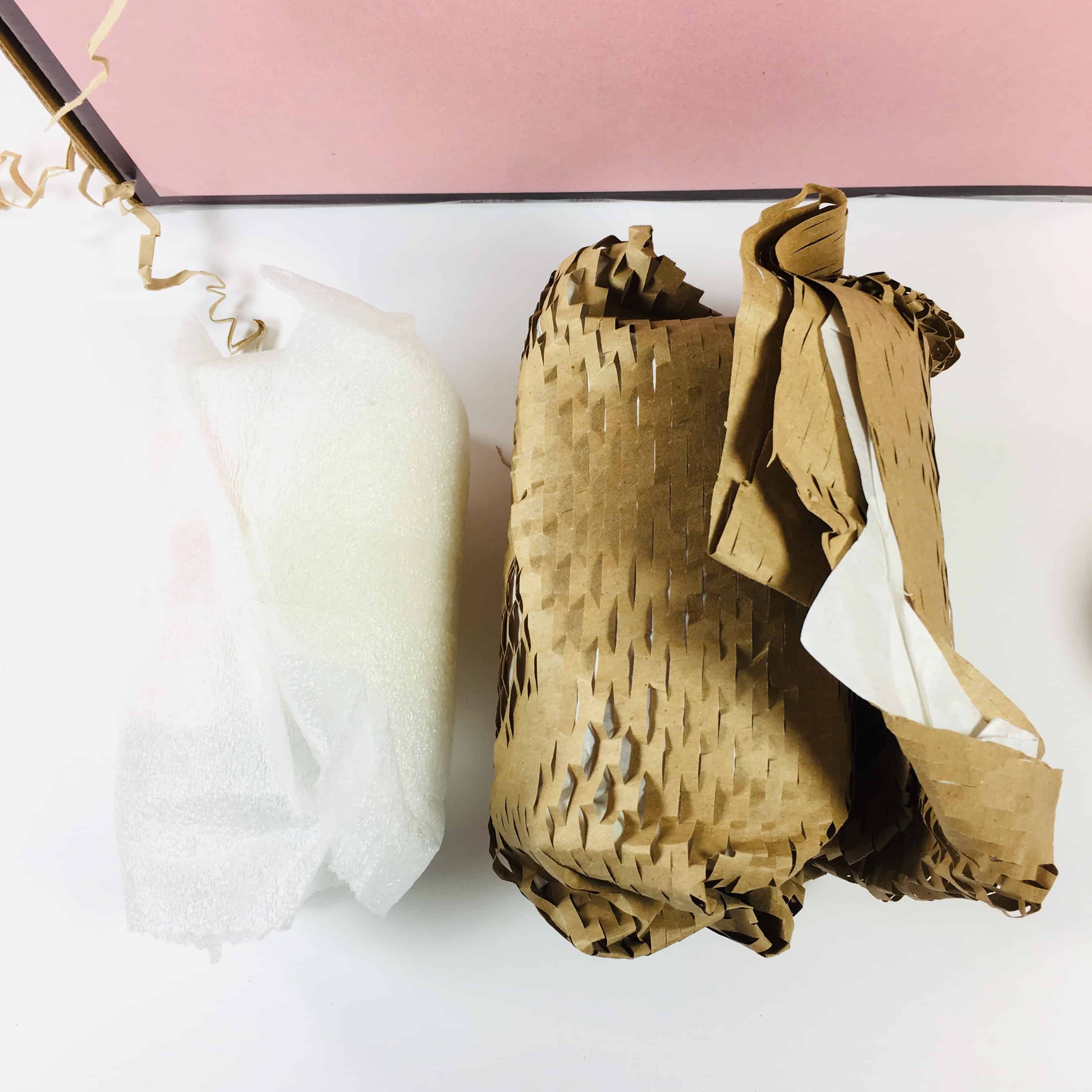 Two of the items were wrapped to prevent breakage.
I received a booklet with the Fall 2018 theme listed – Bathe.
This season's box is curated around creating a bathing ritual.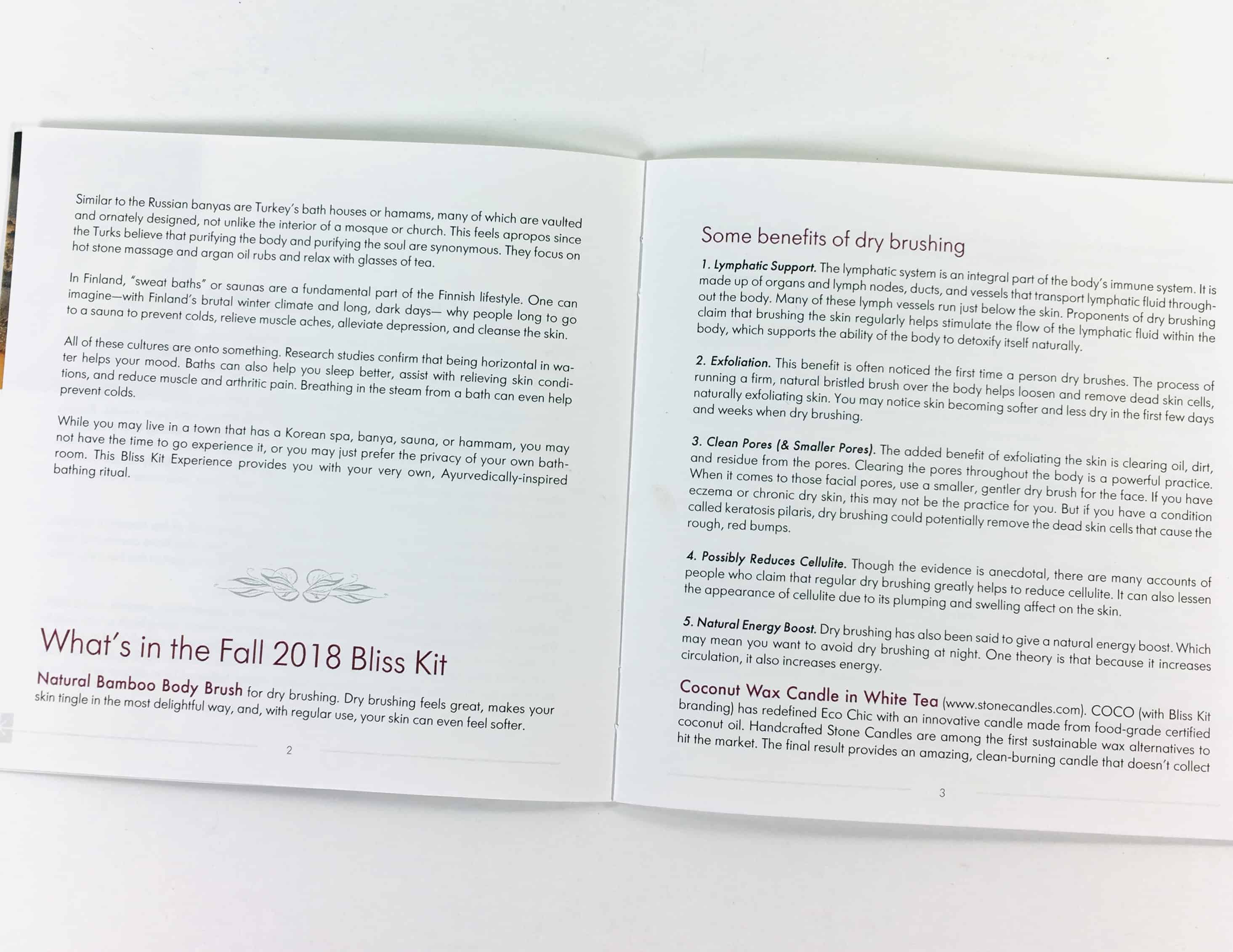 The products were listed along with how to put them to use.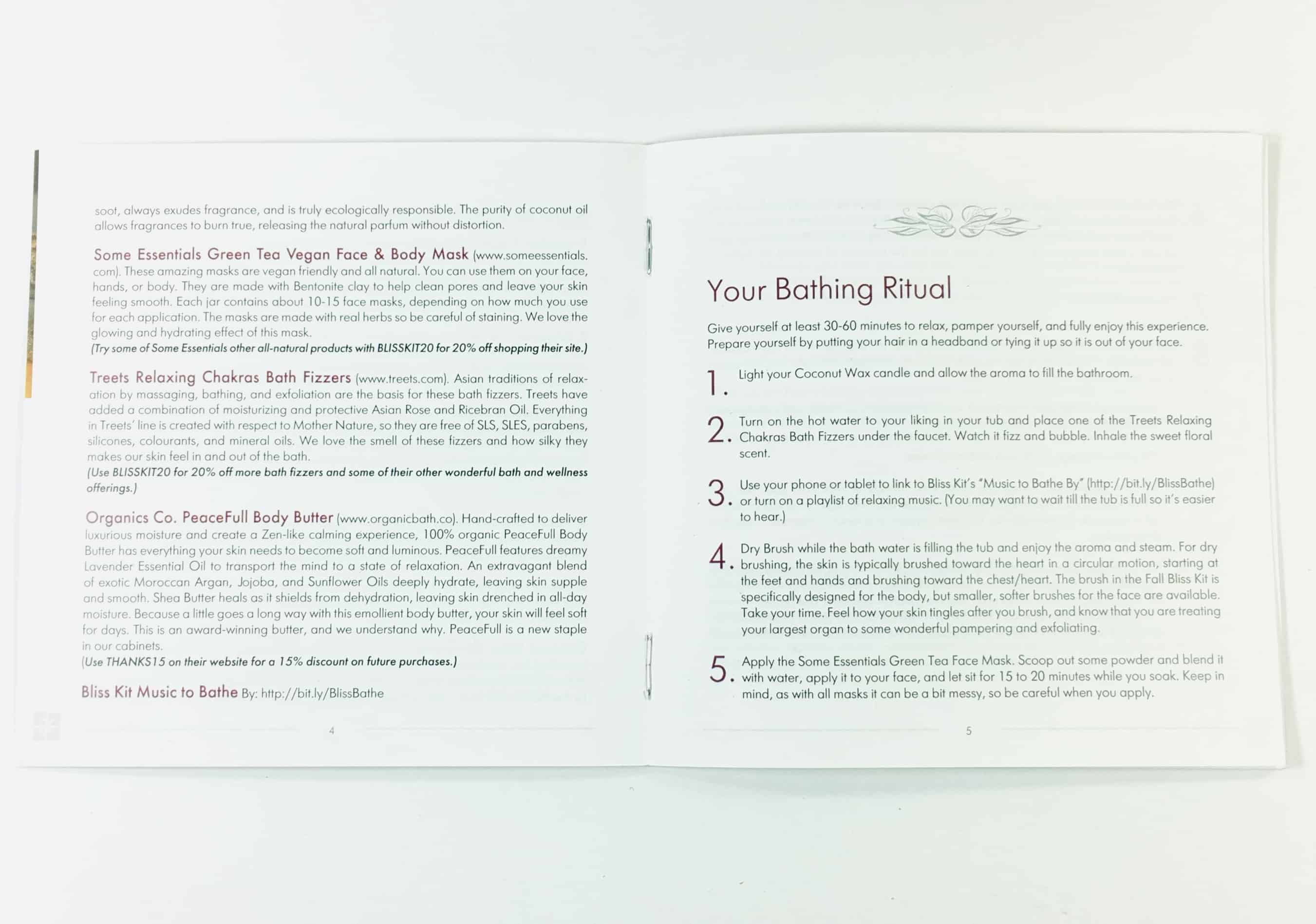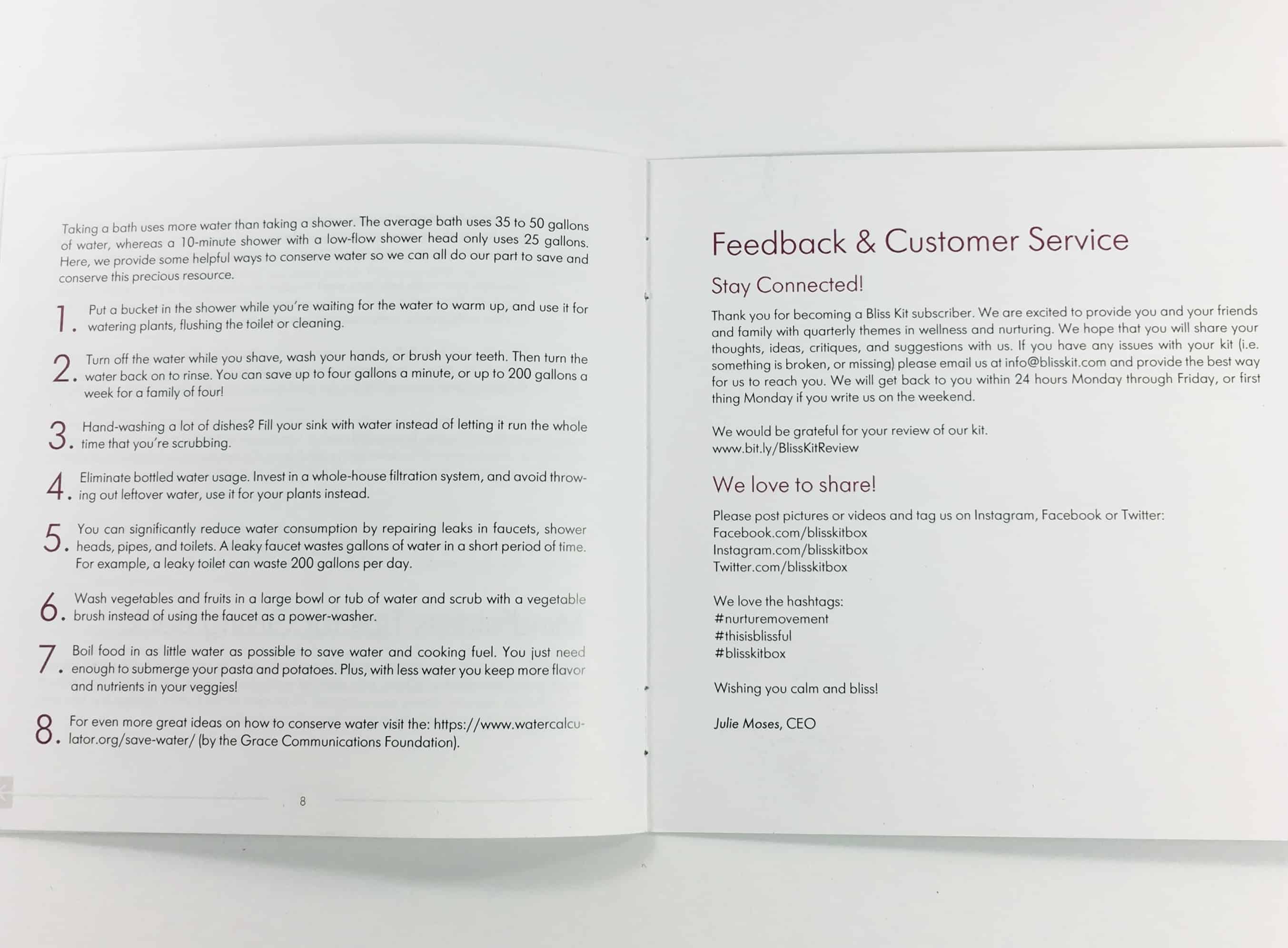 The booklet was one of the most detailed I've encountered, more like a mini-magazine or how-to book!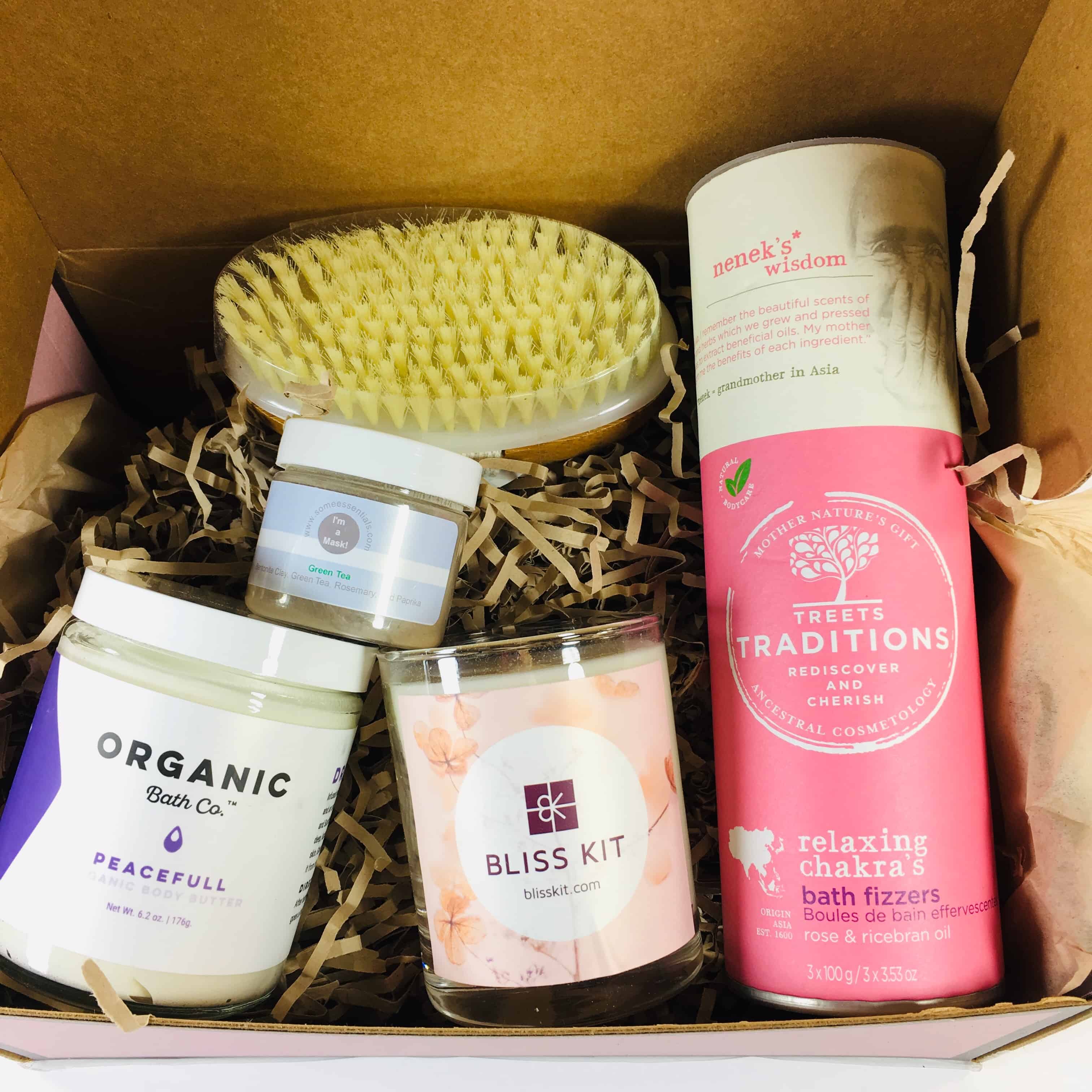 Everything in my box!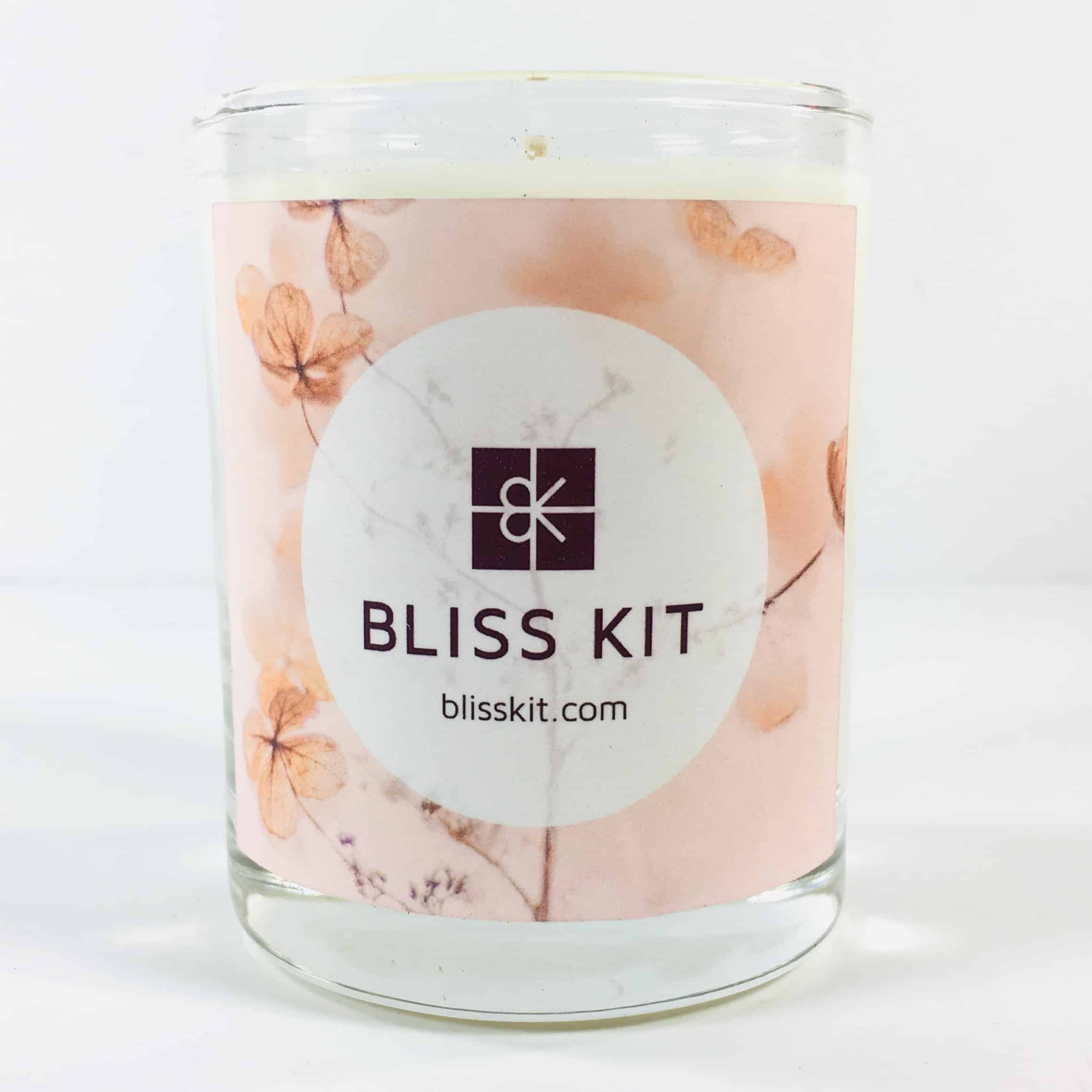 Stone Candle in White Tea ($11.99) was given a makeover for this kit and features a pretty floral sticker on the jar. The candle is made of food-grade coconut oil so it will burn cleanly.
Instructions for burning were on the bottom of the glass. The scent is very strong while burning and smells fruity and sweet.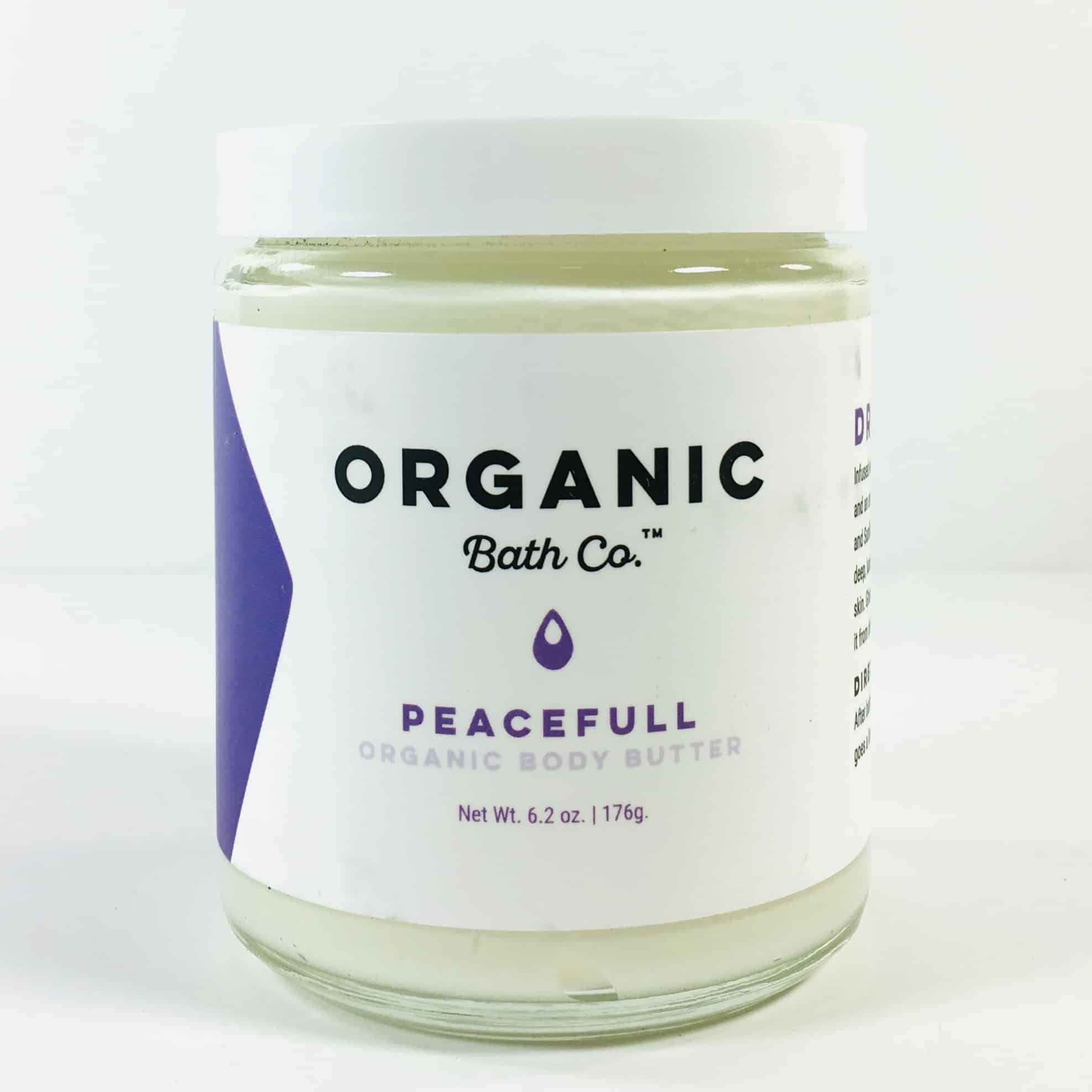 Organic Bath Co. Peaceful Organic Body Butter ($29) I used to think that I disliked the smell of lavender, but then I started receiving products scented with real lavender essential oil, like this body butter. I discovered I love lavender!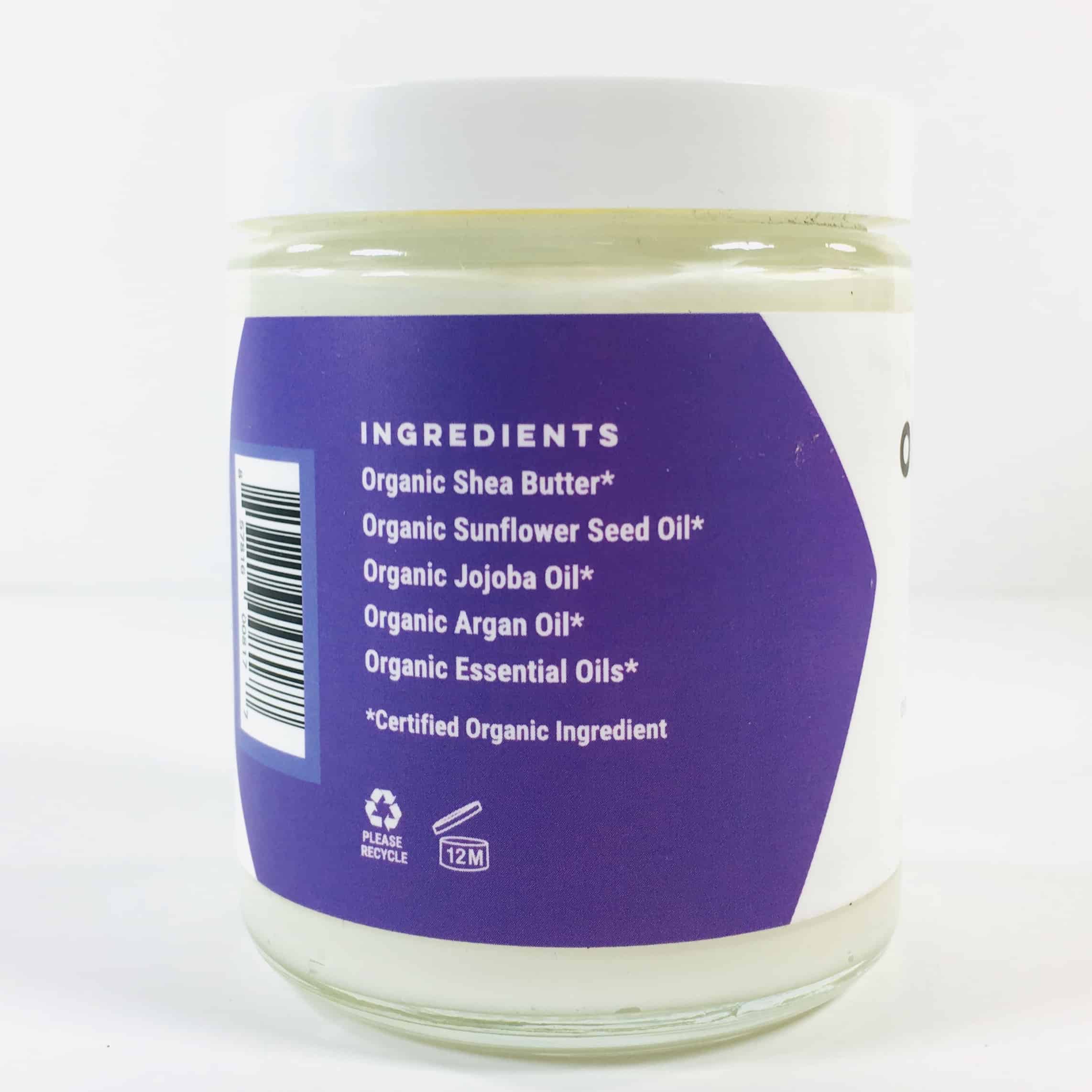 The ingredients are all-natural and are certified organic.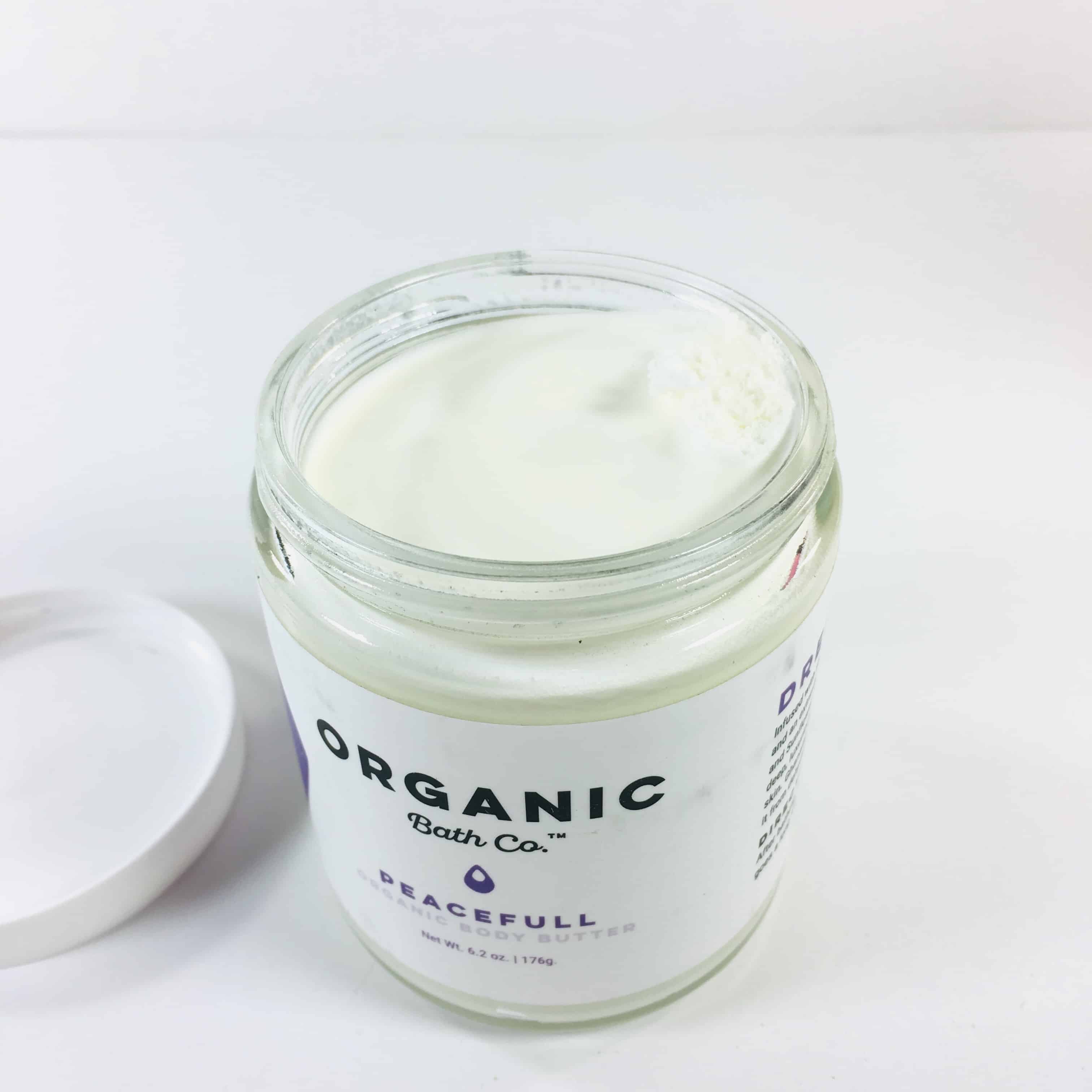 This body butter is extremely rich and a little goes a loooong way. Just scoop some into your hands, let it melt a bit, then rub on arms, legs, and all over.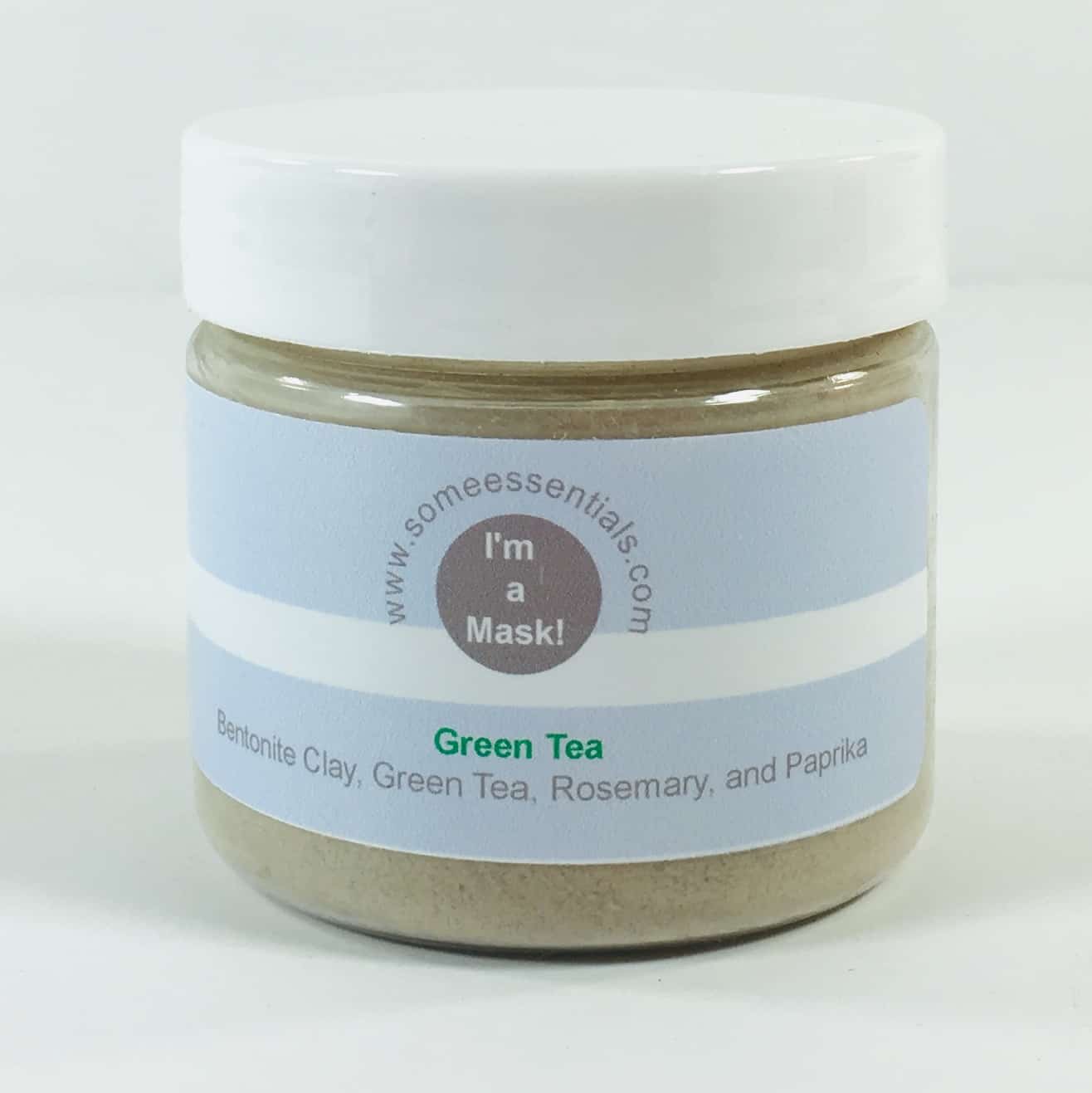 Some Essentials I'm A Mask in Green Tea ($11.99) can be used by all skin types and is made with bentonite clay, green tea, paprika, and rosemary. Keep in mind that the ingredients may stain so use a dark washcloth to clean it off, or use it just before you jump in the shower and let it get carried away down the drain.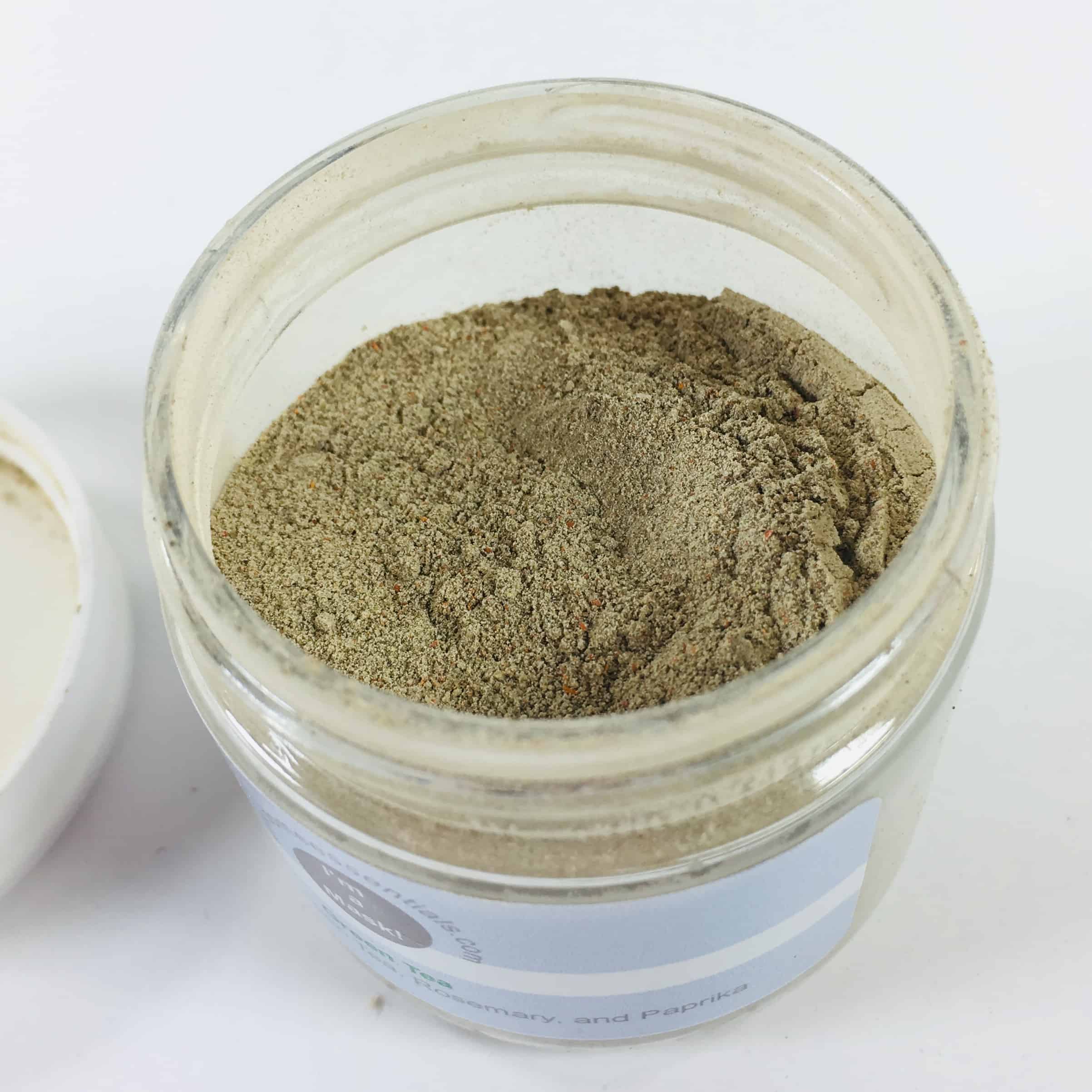 Mix with the liquid of your choice (water, plant hydrosol, olive oil, yogurt, etc) and leave on for 15-20 minutes before rinsing.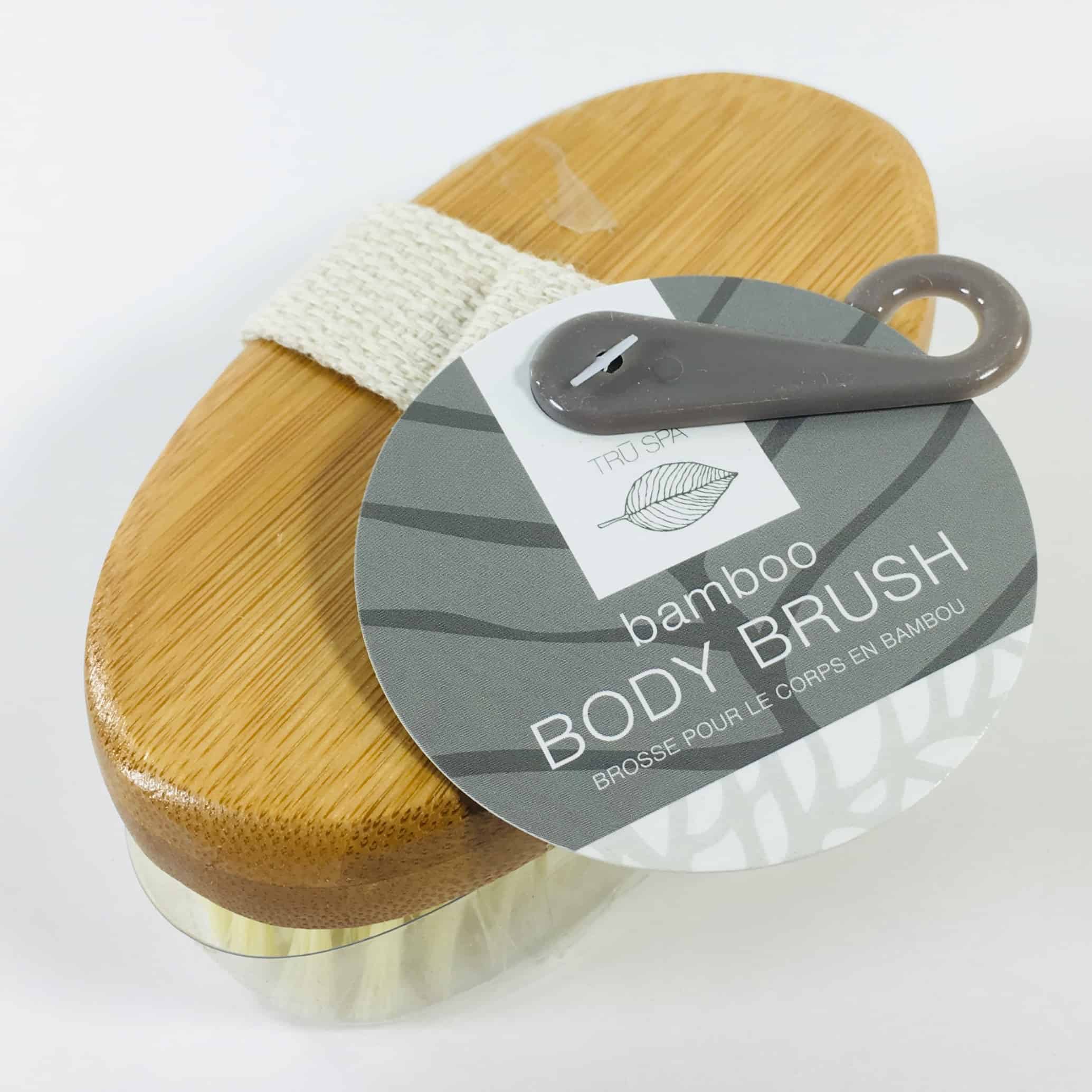 Tru Spa Bamboo Body Brush (find similar item here, $8.99) I couldn't find this exact brush but I found one by the same brand on Amazon.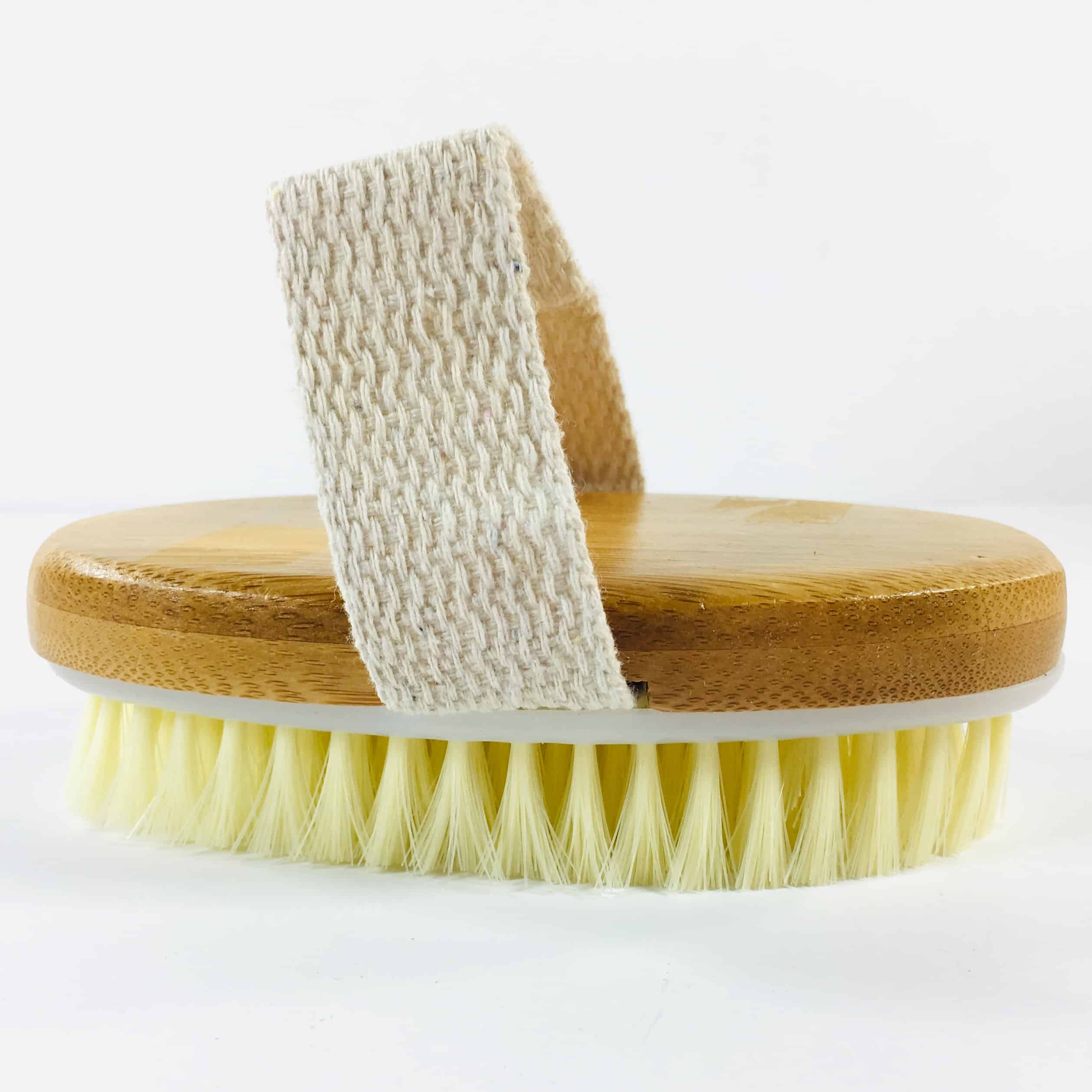 The handle is made of bamboo and there is a strap to keep this close to your hand during use.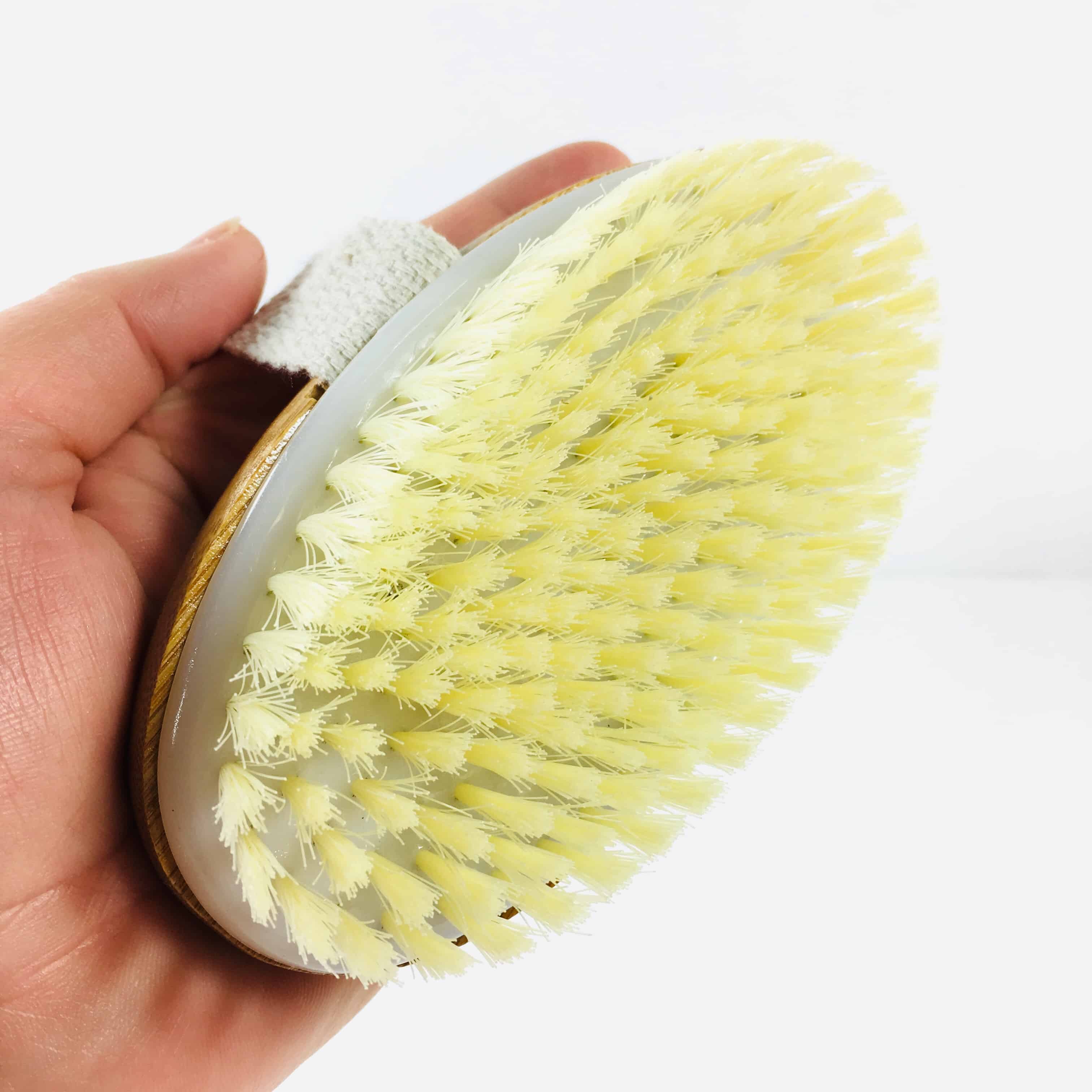 You use this brush on dry skin before getting into the bath or shower. Start at the ends of arms and legs and brush towards the heart to increase circulation.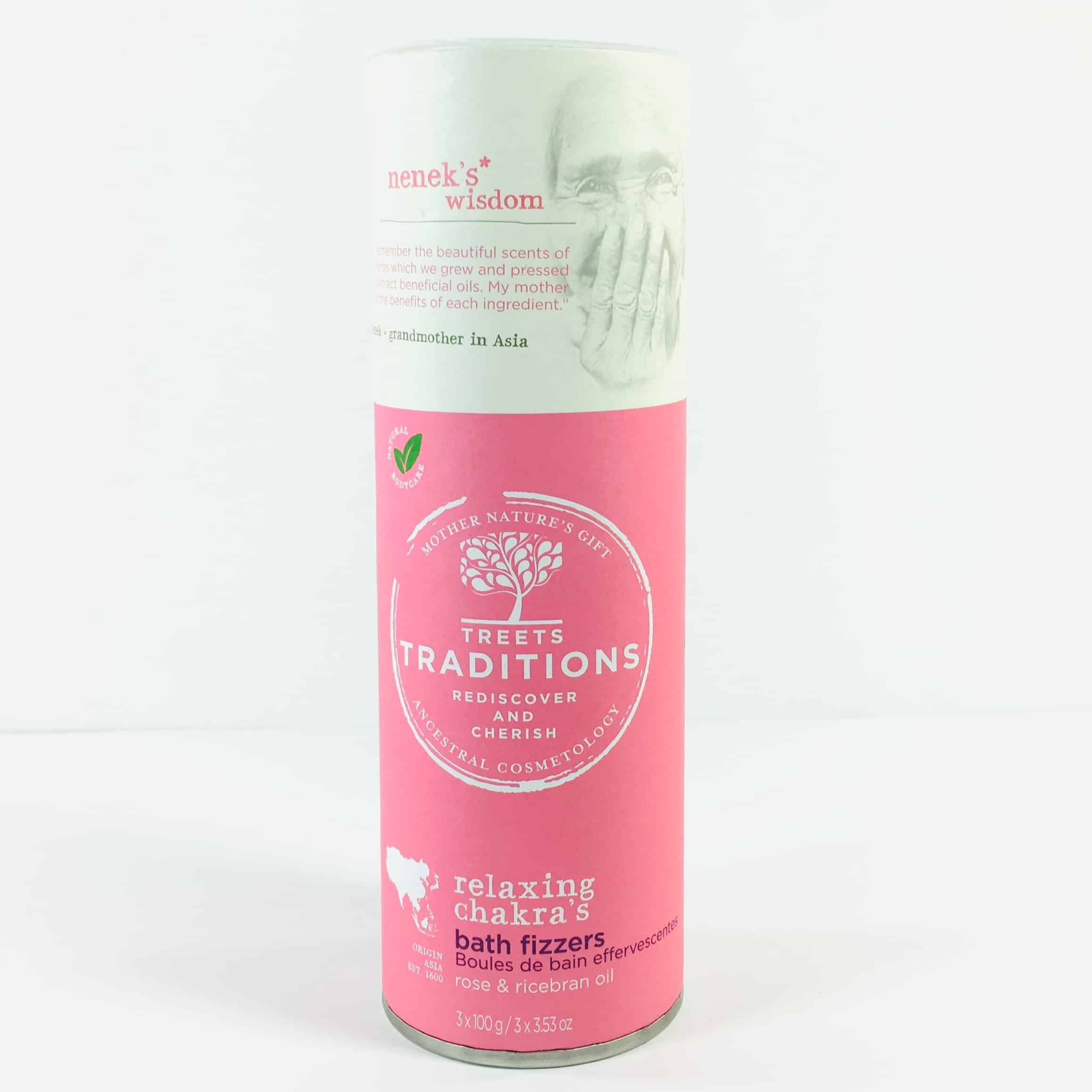 Treets Traditions Relaxing Chakra's Bath Fizzers ($14, but HSN has them listed as two for $12.50, go figure) come with 3 in the container, and they are pretty large.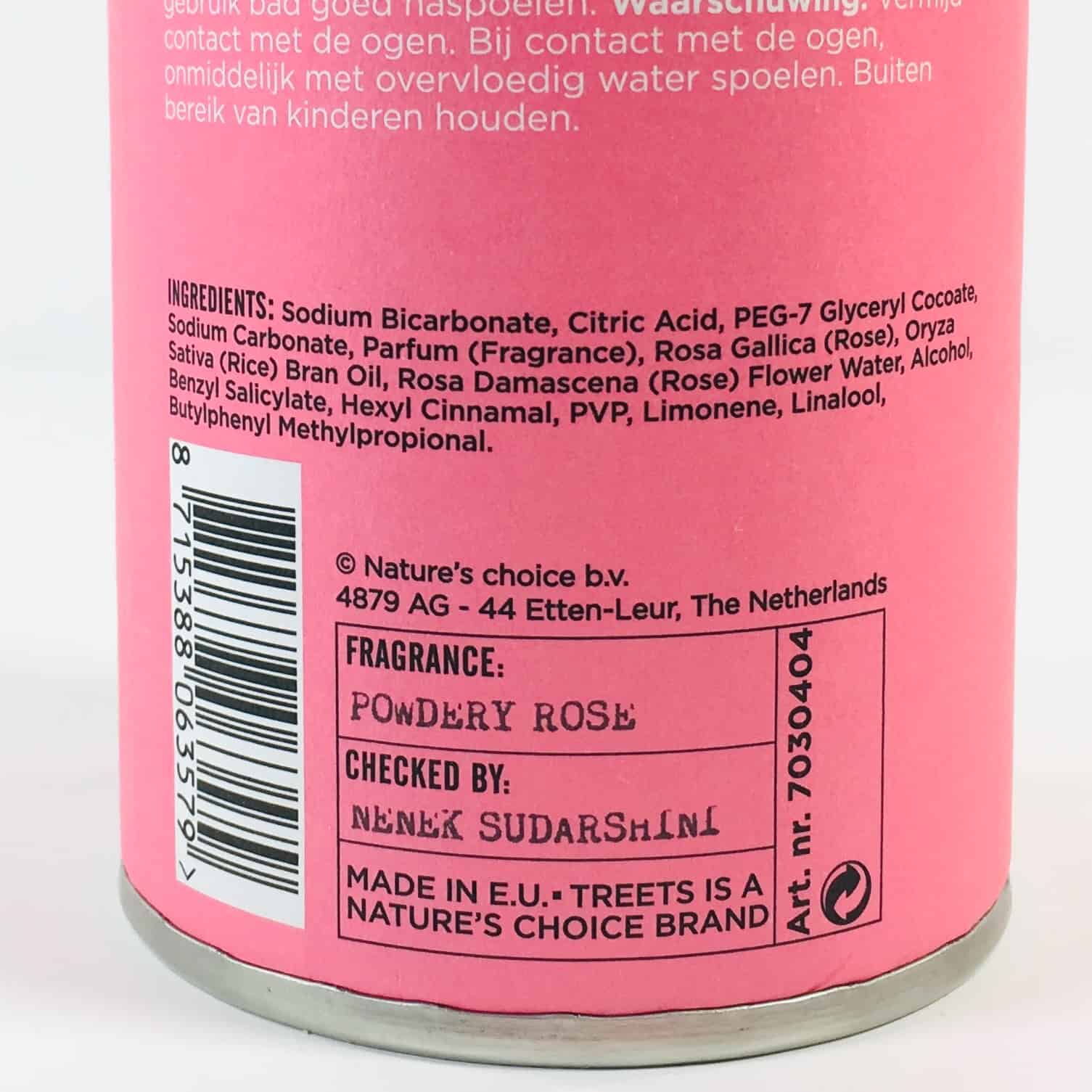 This brand is based out of The Netherlands but there were instructions and ingredients listed in English on the container. Baking soda and citric acid provide the fizzing action while perfume, essential oils, and rose water provide the light, powdery, floral scent.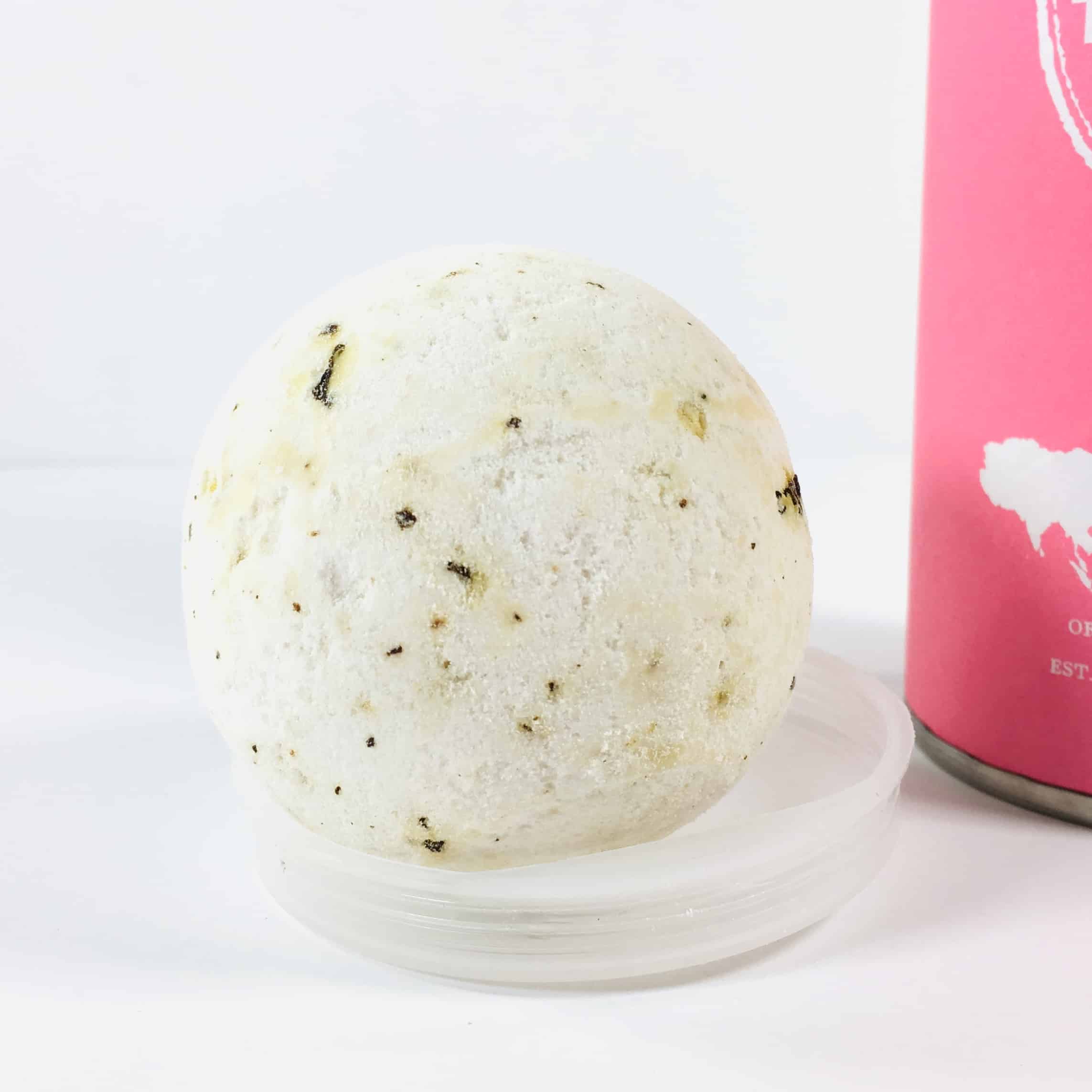 Place the bath bomb in the bathtub while water is running and enjoy the relaxing atmosphere and lovely scent.
I thought my very first Bliss Kit was well put together and had an amazing product info card/mini magazine. I liked that the info booklet gave a suggested scenario for using the products as a whole. They even put together a music playlist but I received an error message every time I tried to access it. My products had a value of around $70.97, which is well over the price paid for the box.
What do you think of the new Bliss Kit?