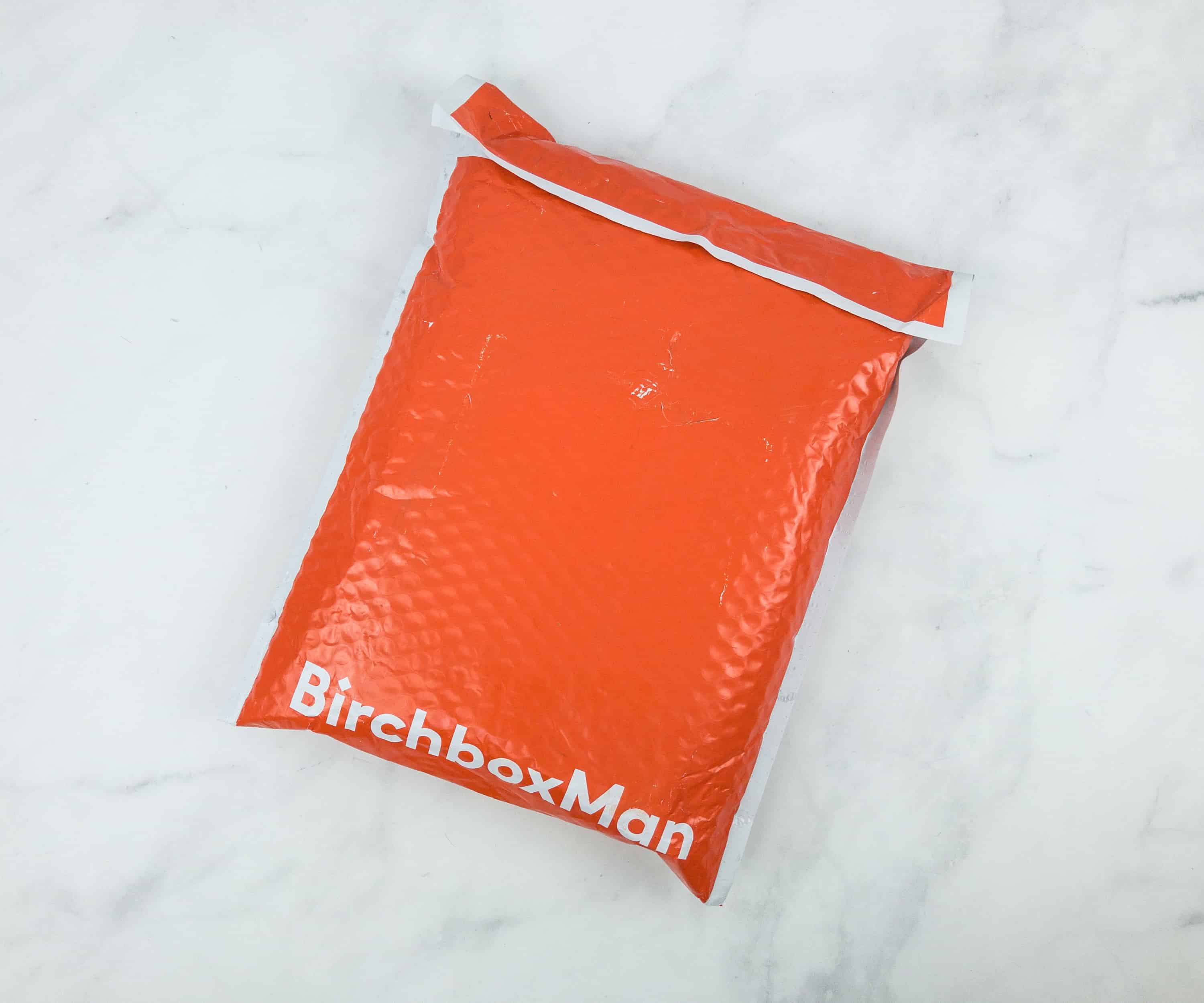 Birchbox Man is a monthly grooming and lifestyle subscription for men. In every shipment, you'll receive 3-4 sample items that are smaller versions of what you can order from the Birchbox site. There are two versions – Birchbox Man Plus for $20 per month that includes a full-size lifestyle item, or regular Birchbox Man for $10 per month with no lifestyle item.
This is a review of the Birchbox Man Plus $20 per month box.
DEAL: For a limited time when you subscribe to Birchbox Man and use coupon code VITAMINS you'll get a supply of hims multivitamin gummies – a $16 value!
OR For a limited time when you subscribe to monthly Birchbox Man plan, and use coupon code TOUCH you'll get a FREE TRNDlabs Touchscreen Gloves with your first box!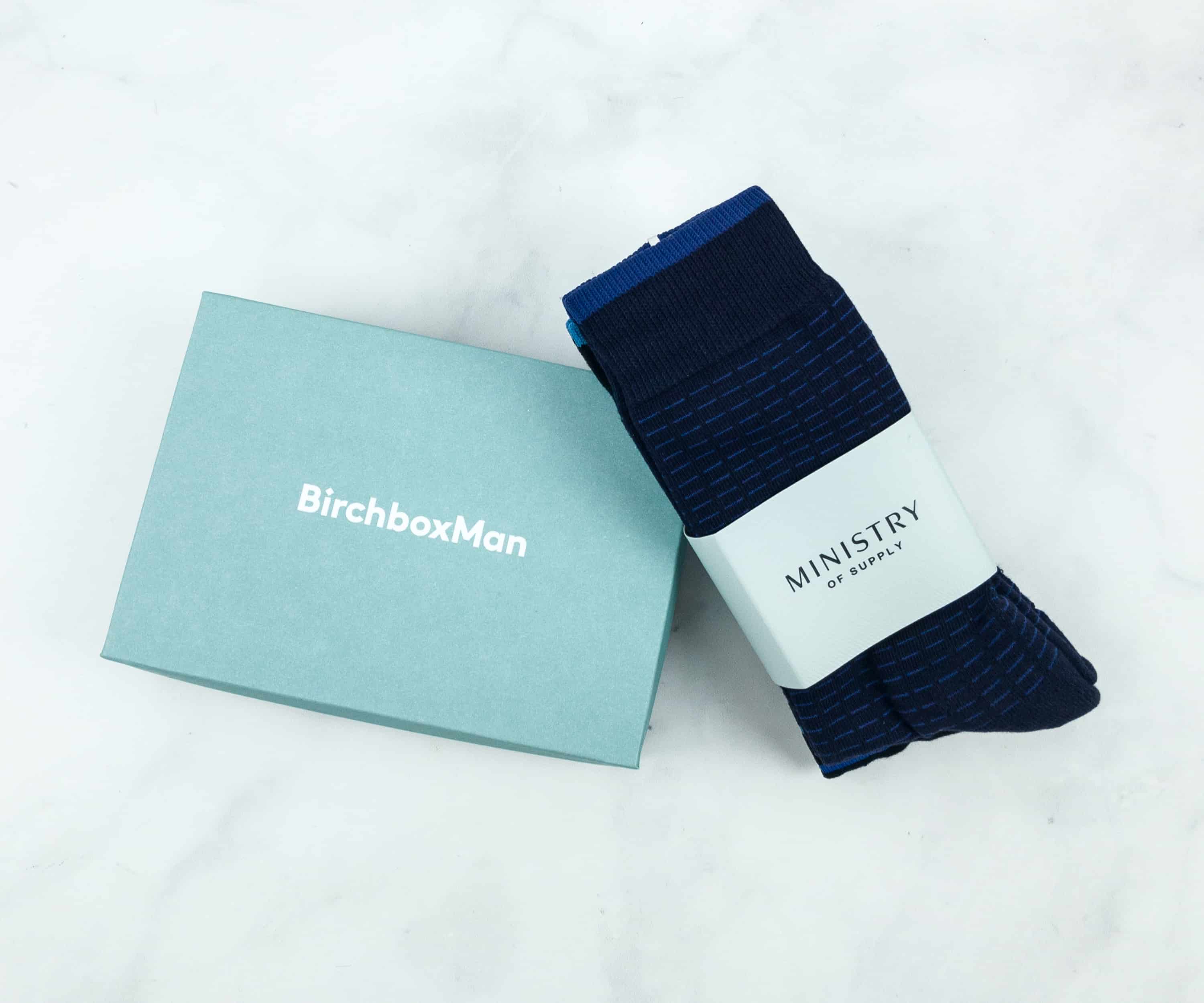 The lifestyle item often doesn't fit in the sample box.
Excited to see what's inside!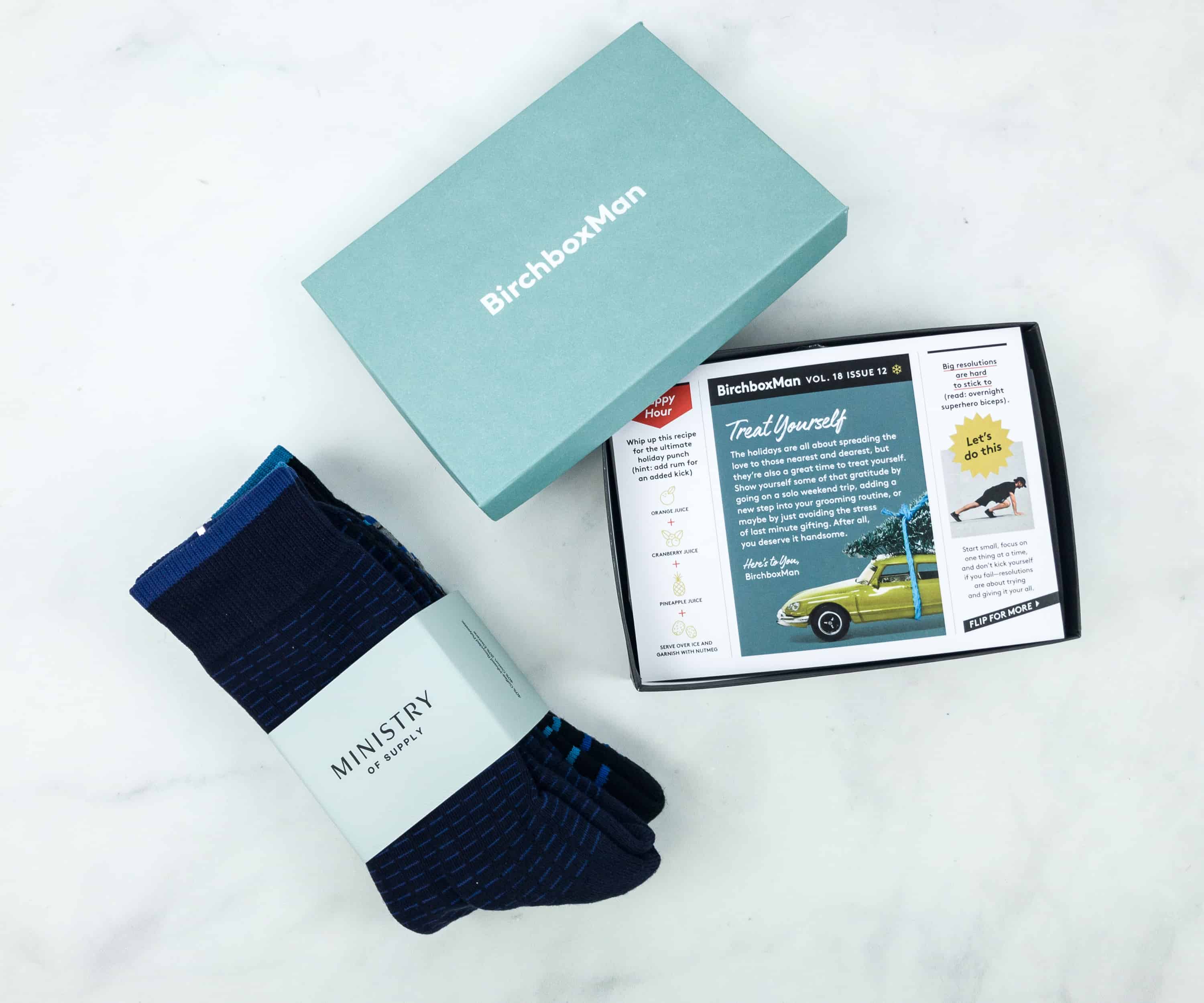 We are greeted by the colorful info card upon opening the Birchbox Man box.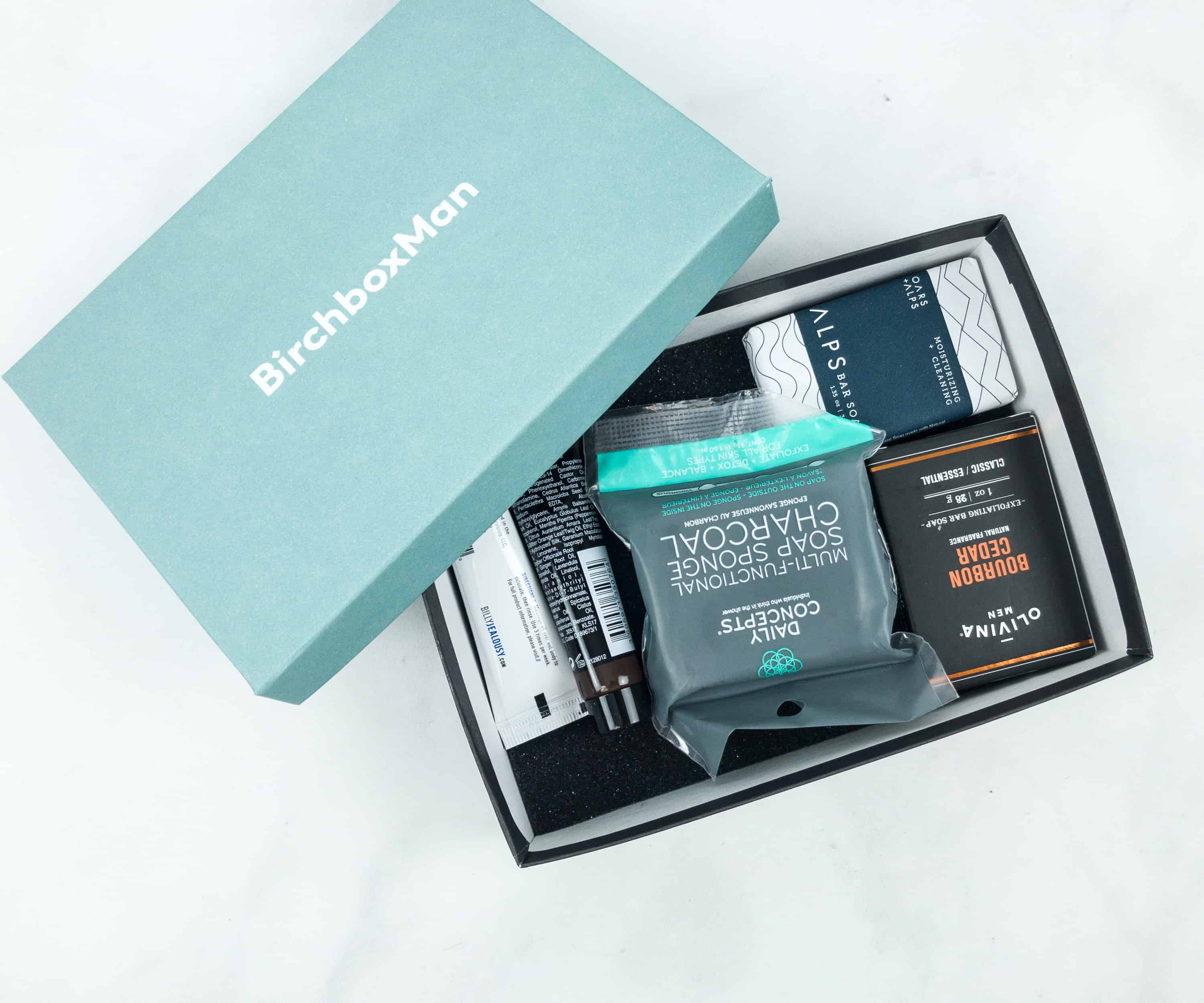 Birchbox has always been about the samples, so if you are a stickler for calculating in-box value, you'll have to do some math to figure the per ounce value. The cards show the price for the full-size version of the included items — they are available on the Birchbox site. You can see your box at birchbox.com/mybox.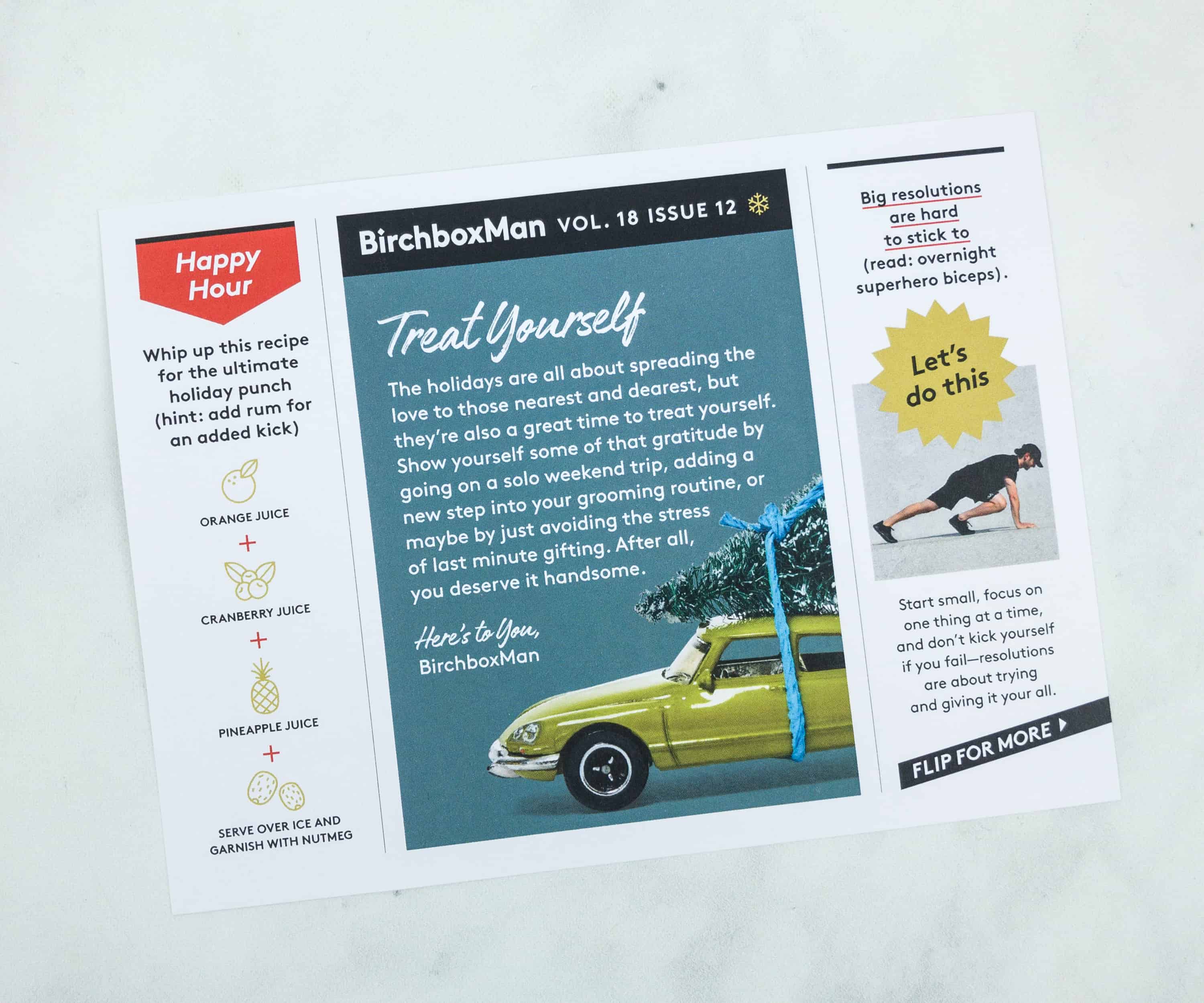 There's a special card for BirchBox Man tips and life hacks.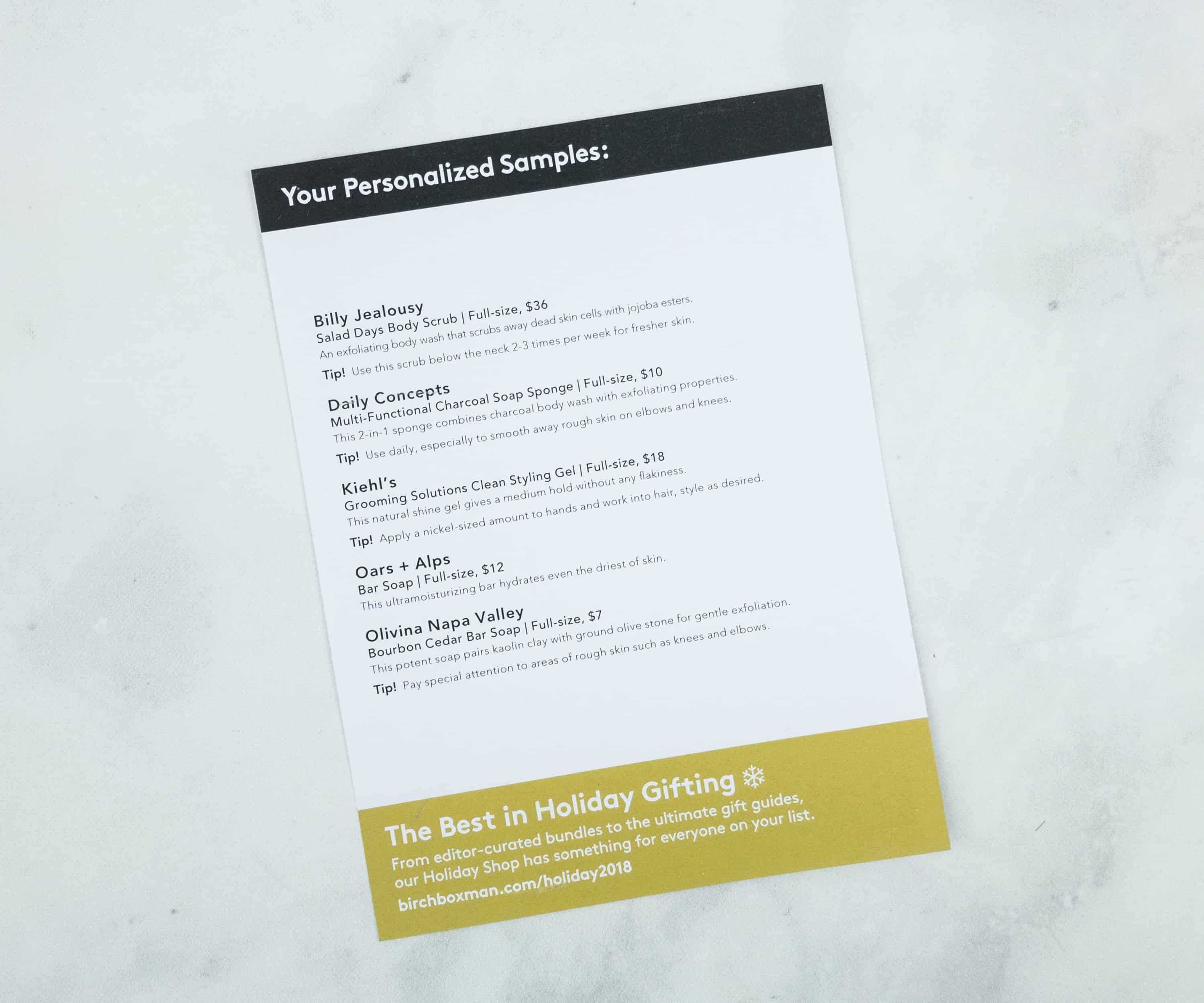 The info card identifies the 5 samples in the box. It lists the price of the full-size version available on the Birchbox site, plus a brief tip on proper use.
Here's everything in my December 2018 box.
Ministry Of Supply Socks ($30) This month's featured lifestyle item are two pairs of expertly engineered socks that can adapt on how you use it, whether as a gym sock or for your office attire.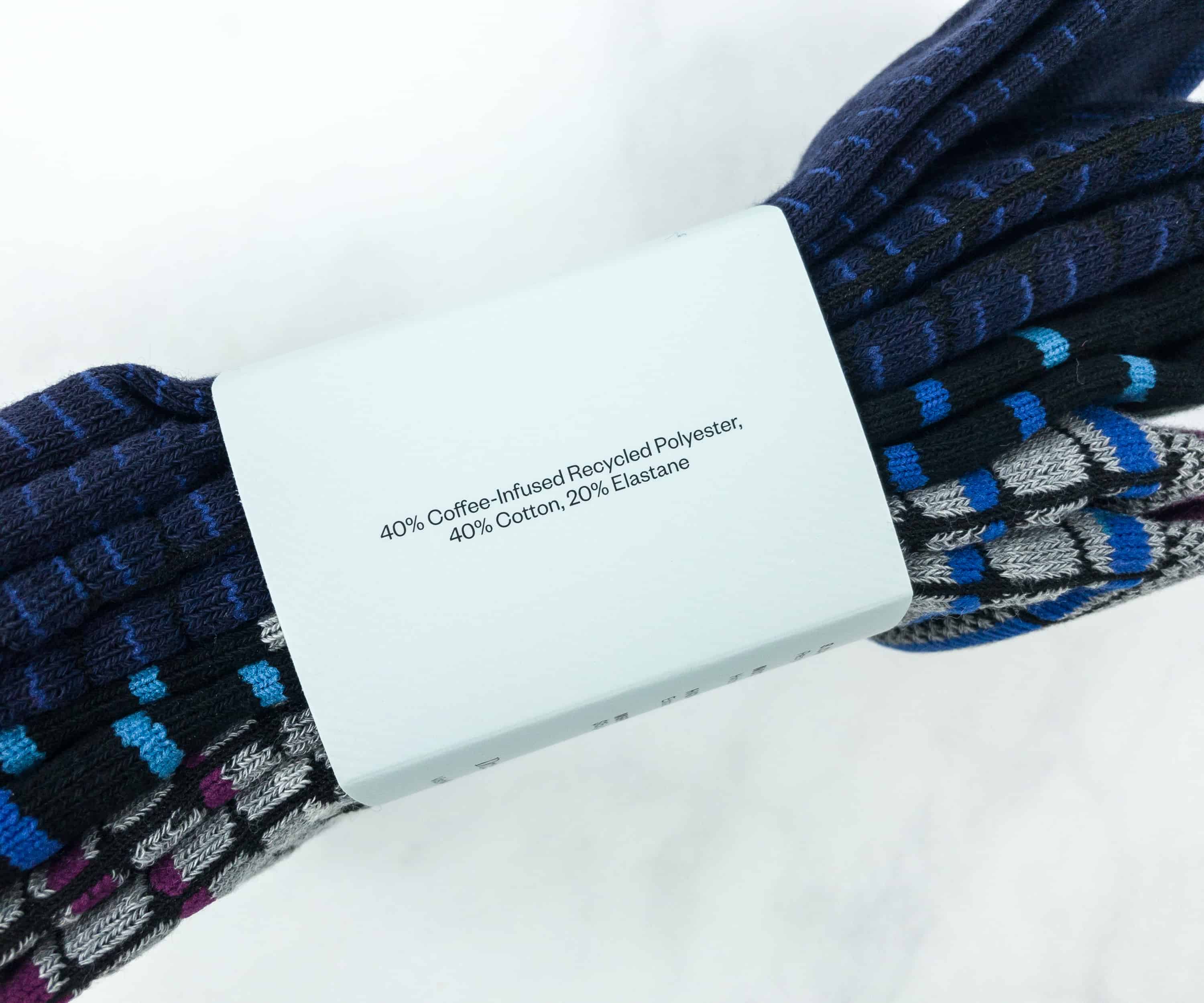 It's made of 40% coffee-infused recycled polyester, 40% cotton, and 20% elastane. All for comfort and warmth.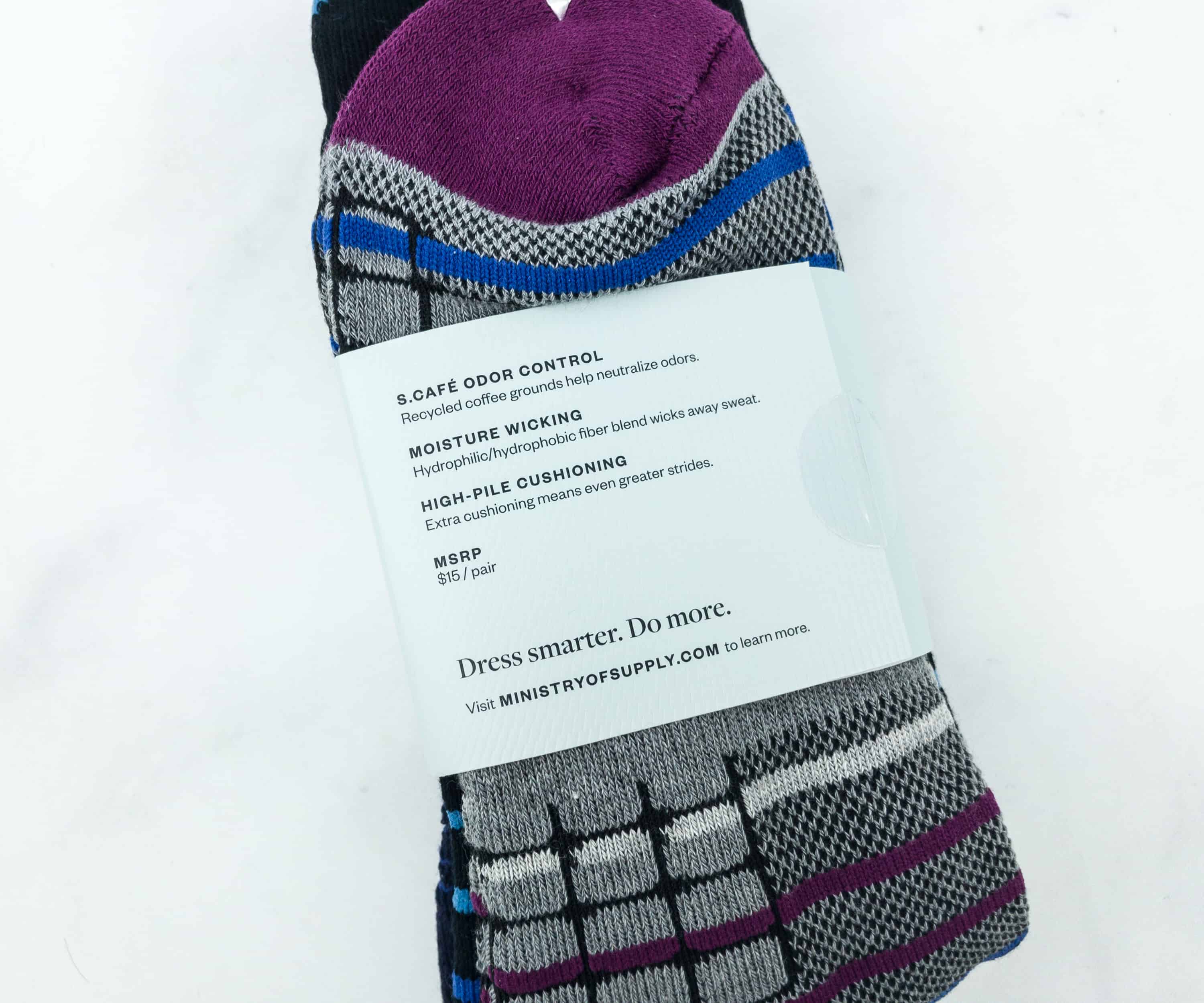 The coffee that is infused can prevent or neutralize odors. It also has an impressive hydrophilic and hydrophobic fiber blend that wicks away sweat.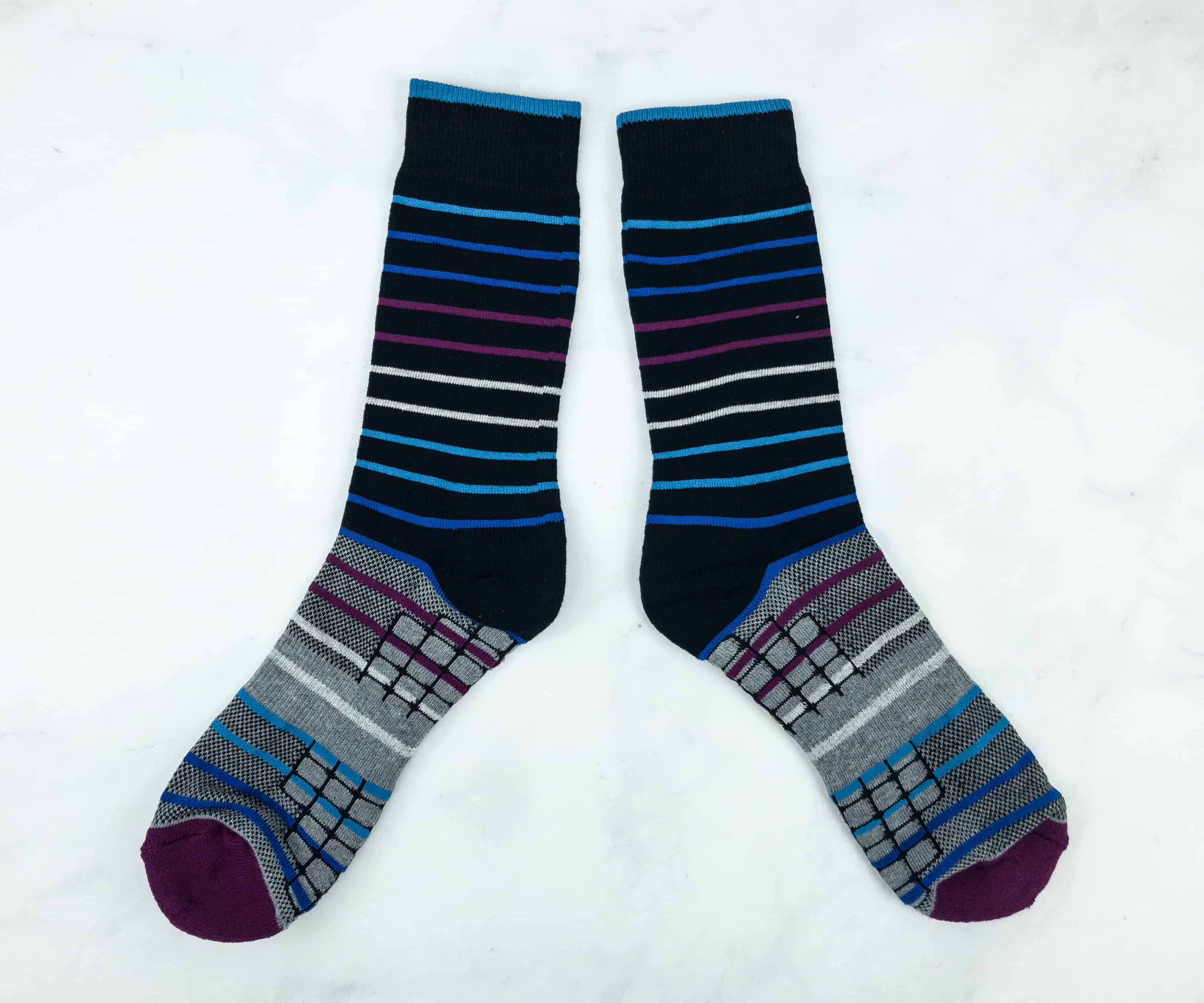 The first pair features lines and unique geometric designs.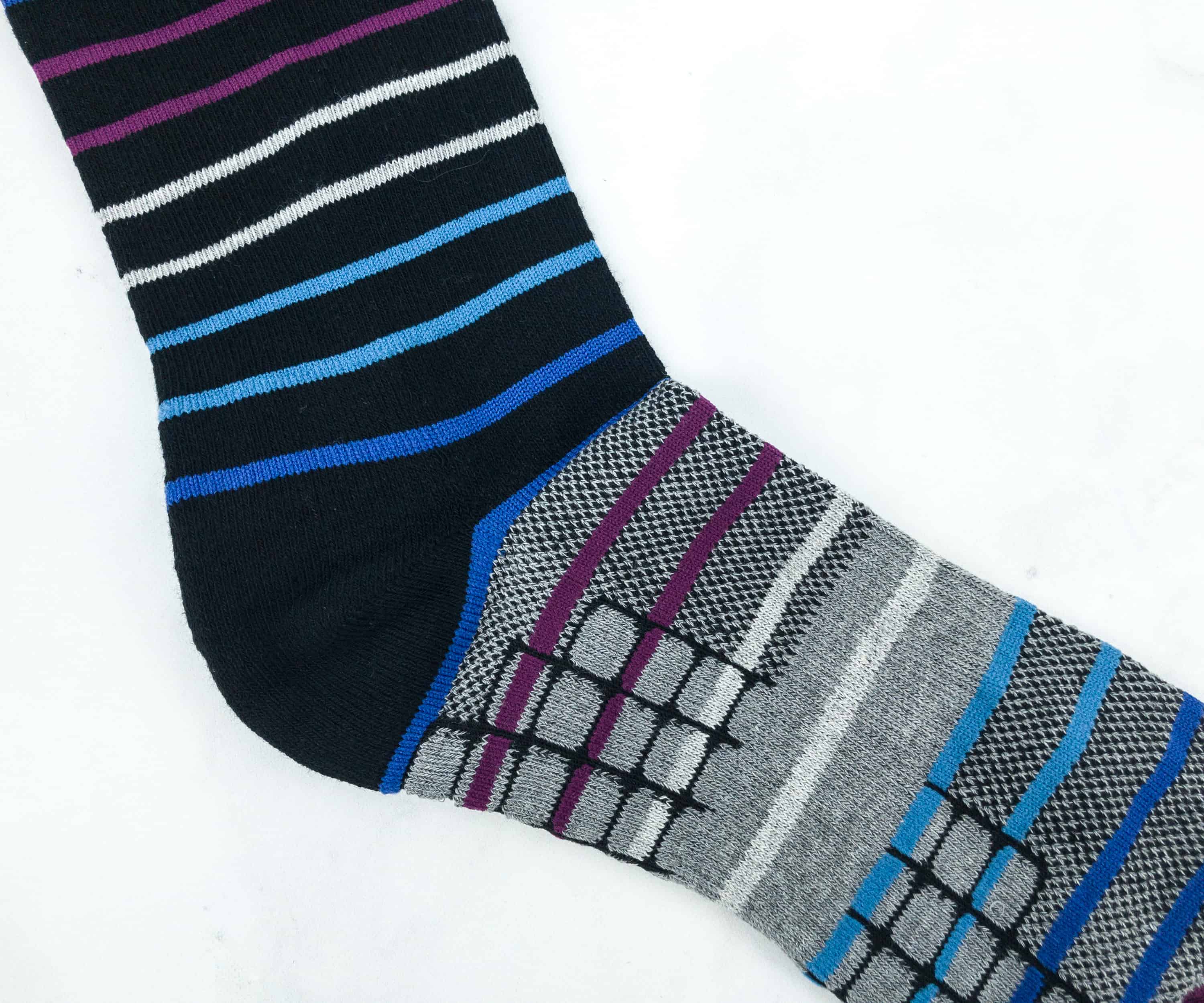 It has a body mapping cushioning to prevent aches and pains.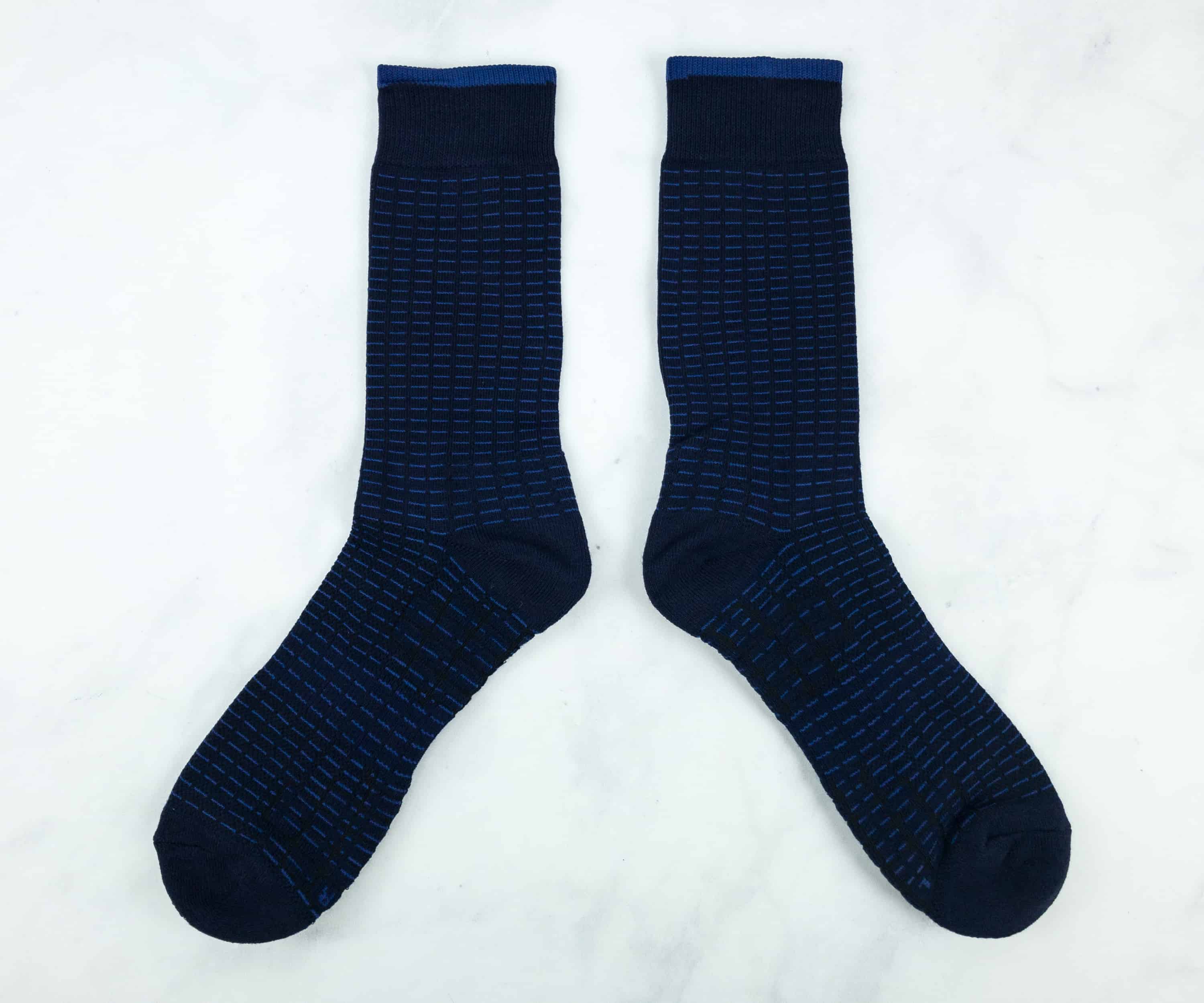 The second pair has simpler details.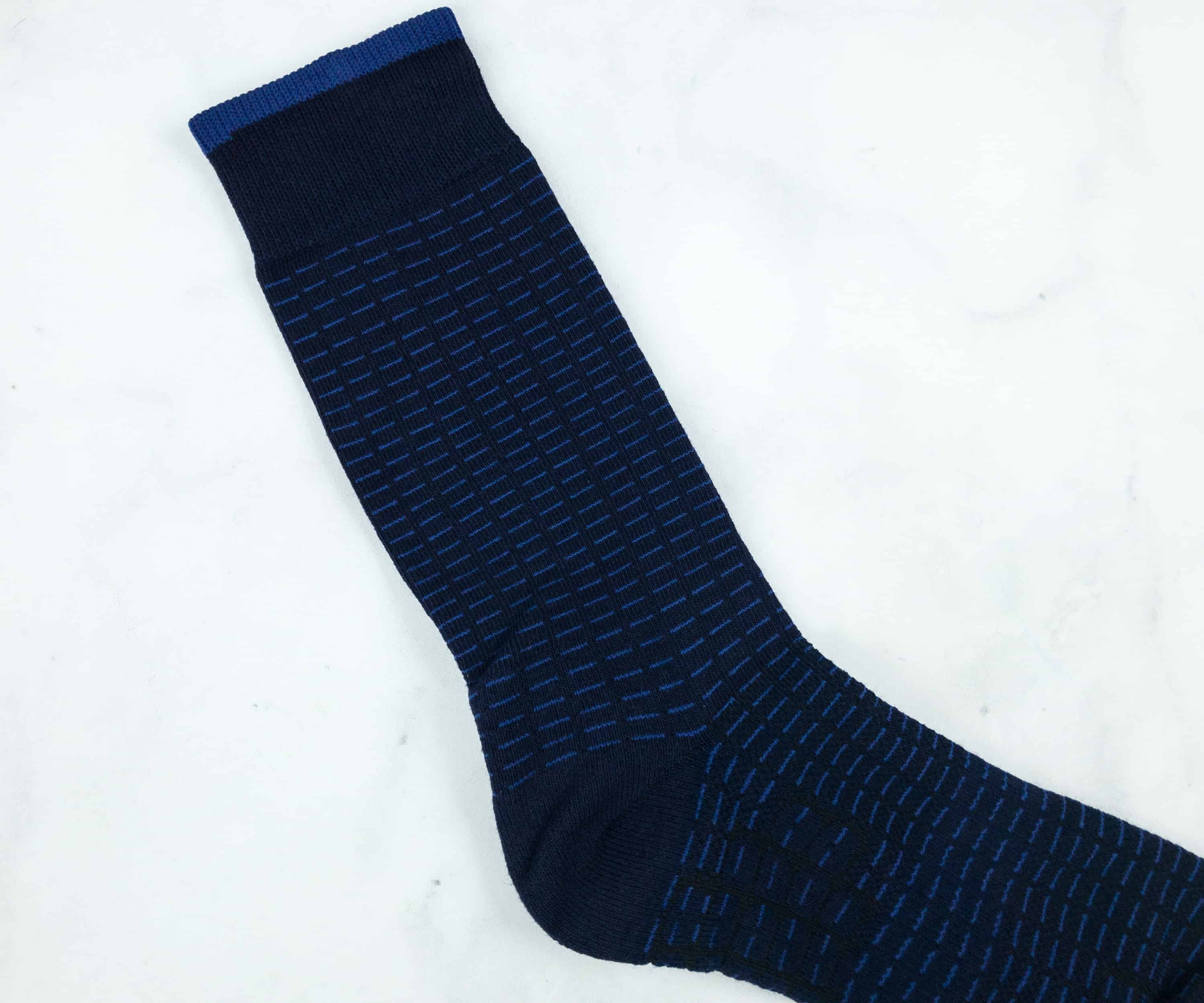 There are blue lines all over the socks.
These are definitely not your ordinary socks. They're specifically tailored for comfort and protection of your feet. What a useful lifestyle item.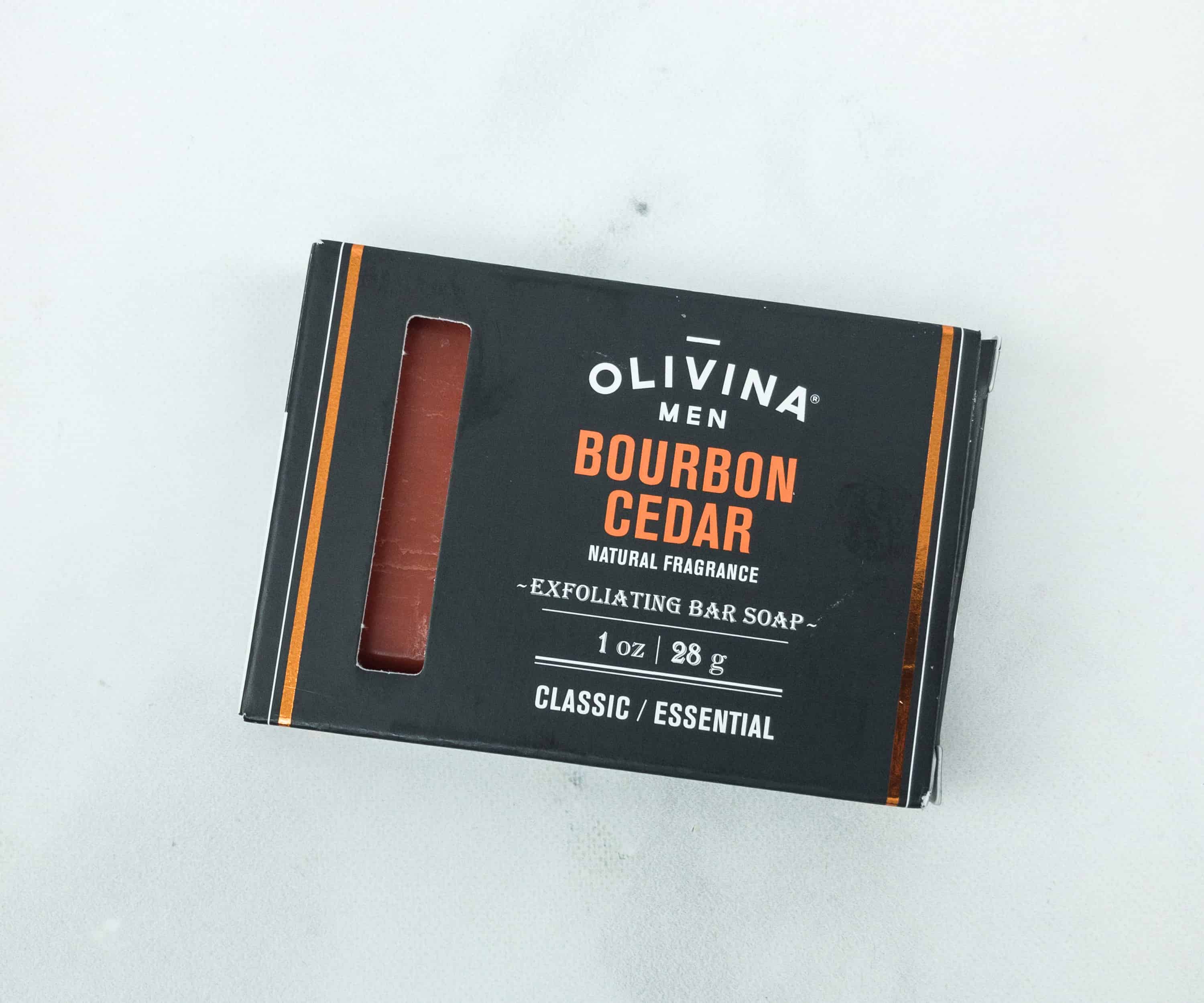 Olivina Men Bourbon Cedar Exfoliating Bar Soap ($1.16) Just right in time for winter, they included an exfoliating scrub for dry skin. It is effective and gentle at the same time. It offers a natural solution using nourishing organic shea butter, white kaolin clay, and ground olive stone.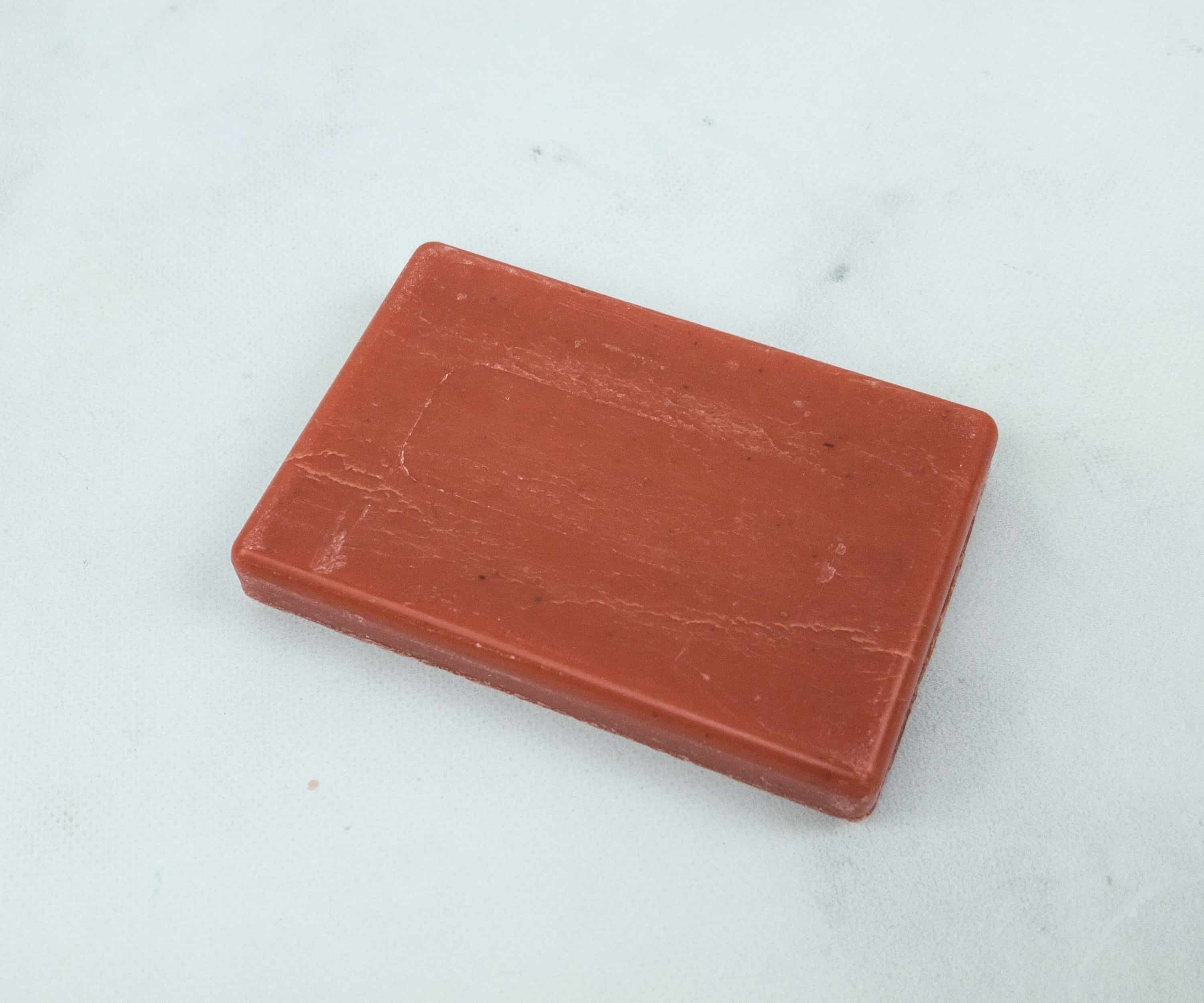 It removes dead skin cells without stripping the skin of its natural moisture. I love the refreshing scent and its nourishing properties.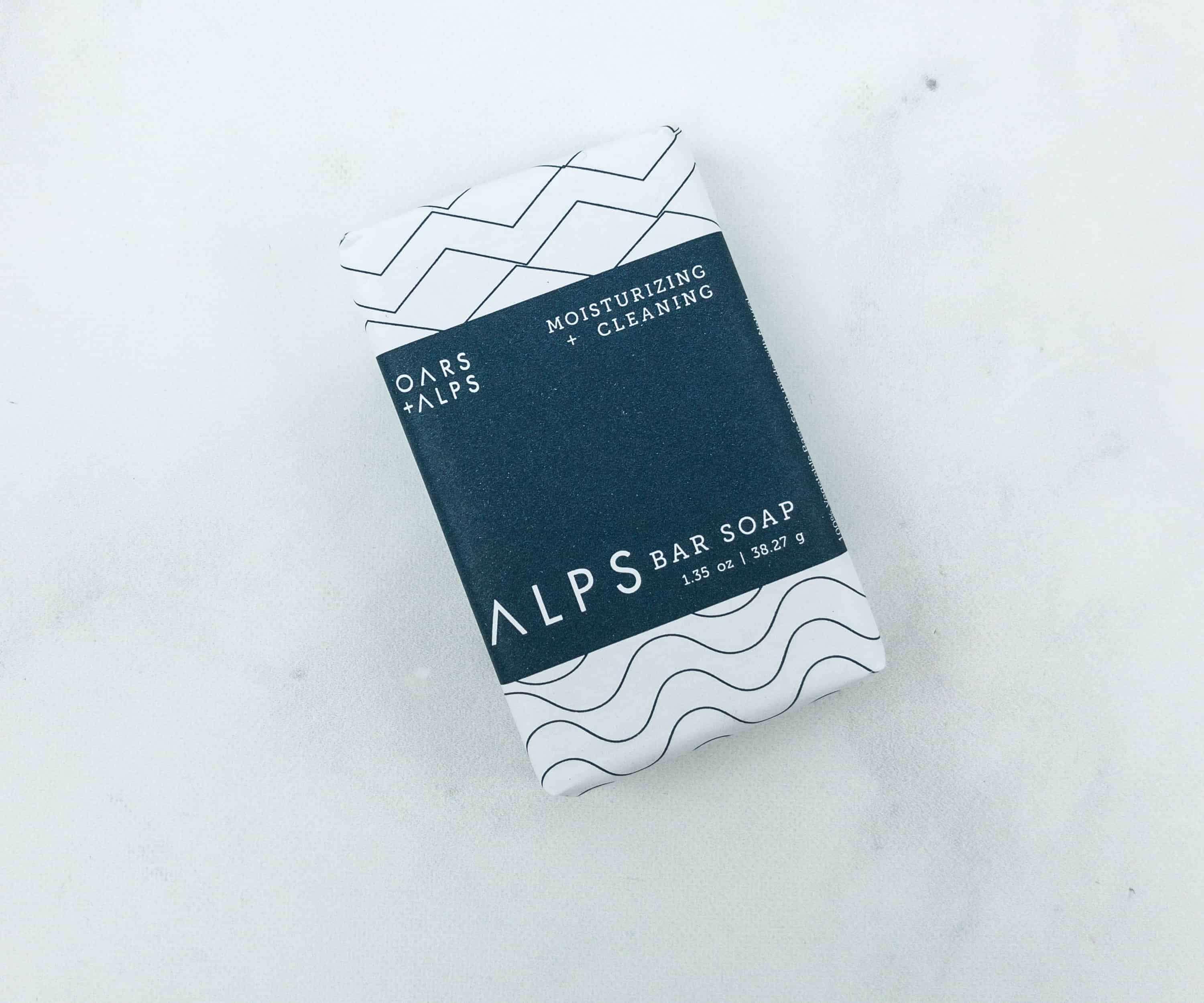 Oars + Alps Bar Soap ($2.70) The other soap in the box is also made specifically for dry skin. It offers a major moisture boost which is great for daily use.
It has a good lather and feels smooth on the skin. It doesn't have the intense scrub but it does have some crushed juniper berries that can remove dead skin cells too.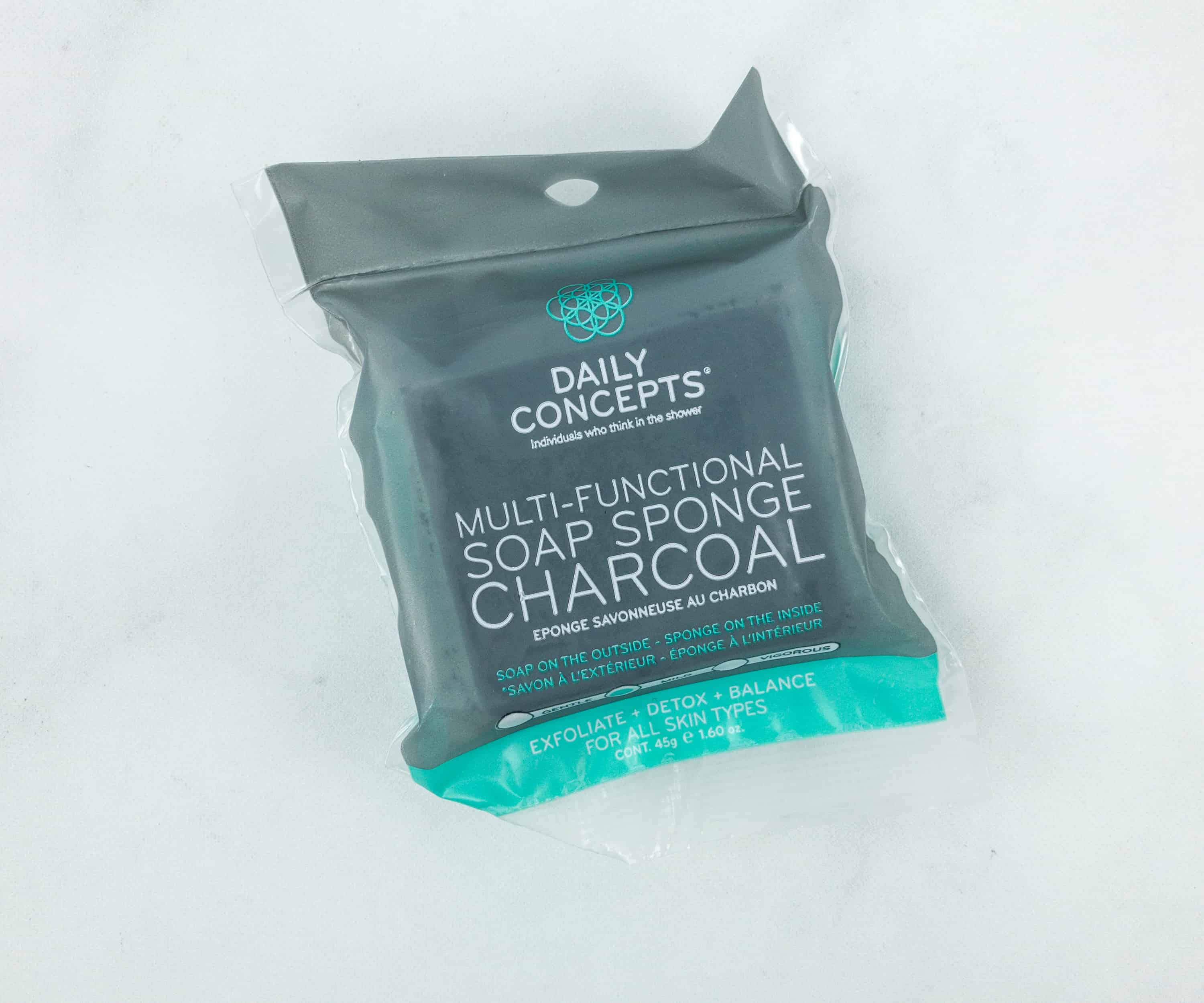 Daily Concepts Multi-Functional Soap Sponge Charcoal ($10) It is a 2-in-1 soap-sponge hybrid that can help exfoliate the skin. You can skip a step and you don't need to use an additional exfoliating product in the shower.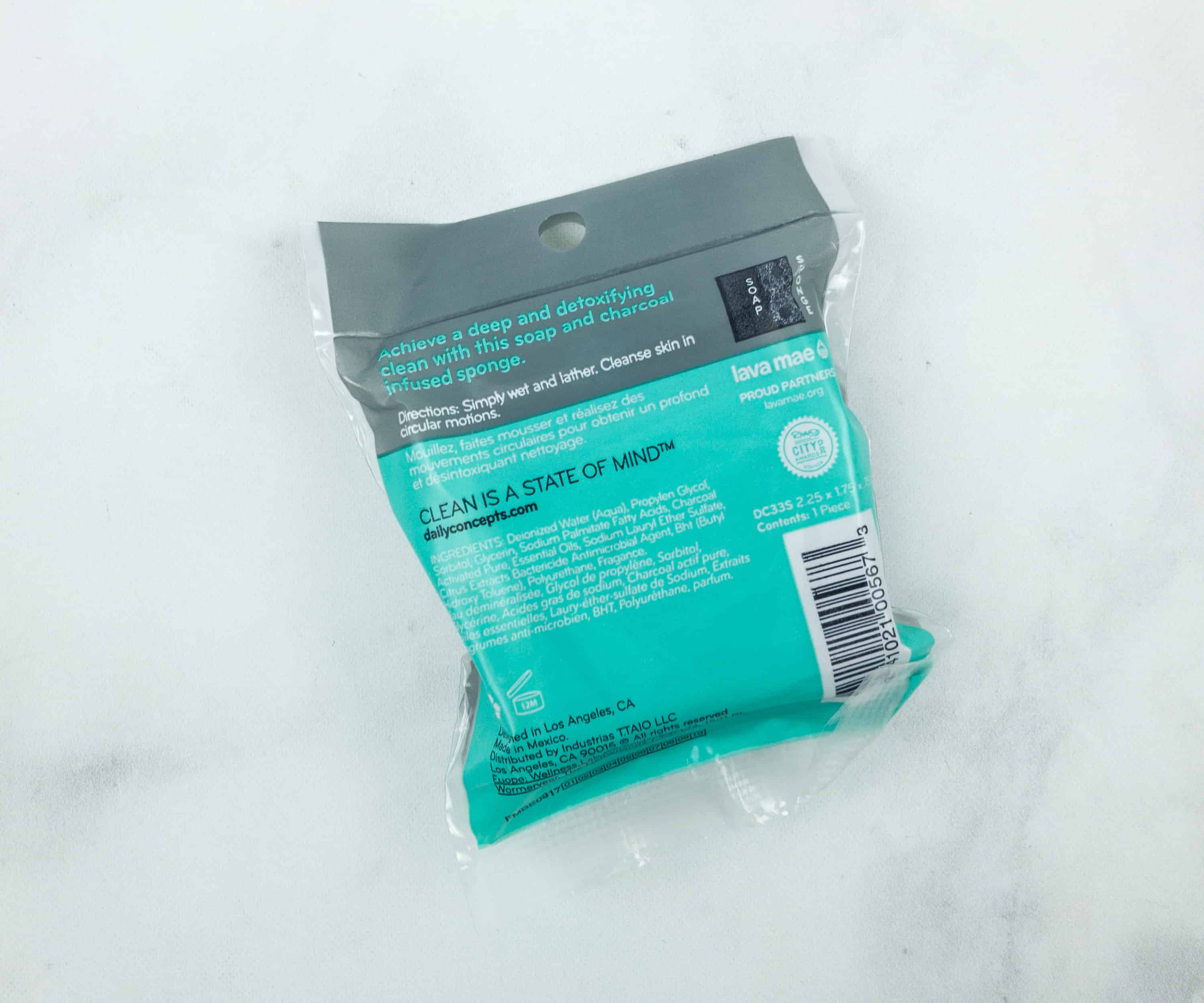 After removing the sponge from the plastic, place it under water or while in the shower or bath. Just squeeze it and it will produce a sudsy lather that you can massage all over your body to cleanse.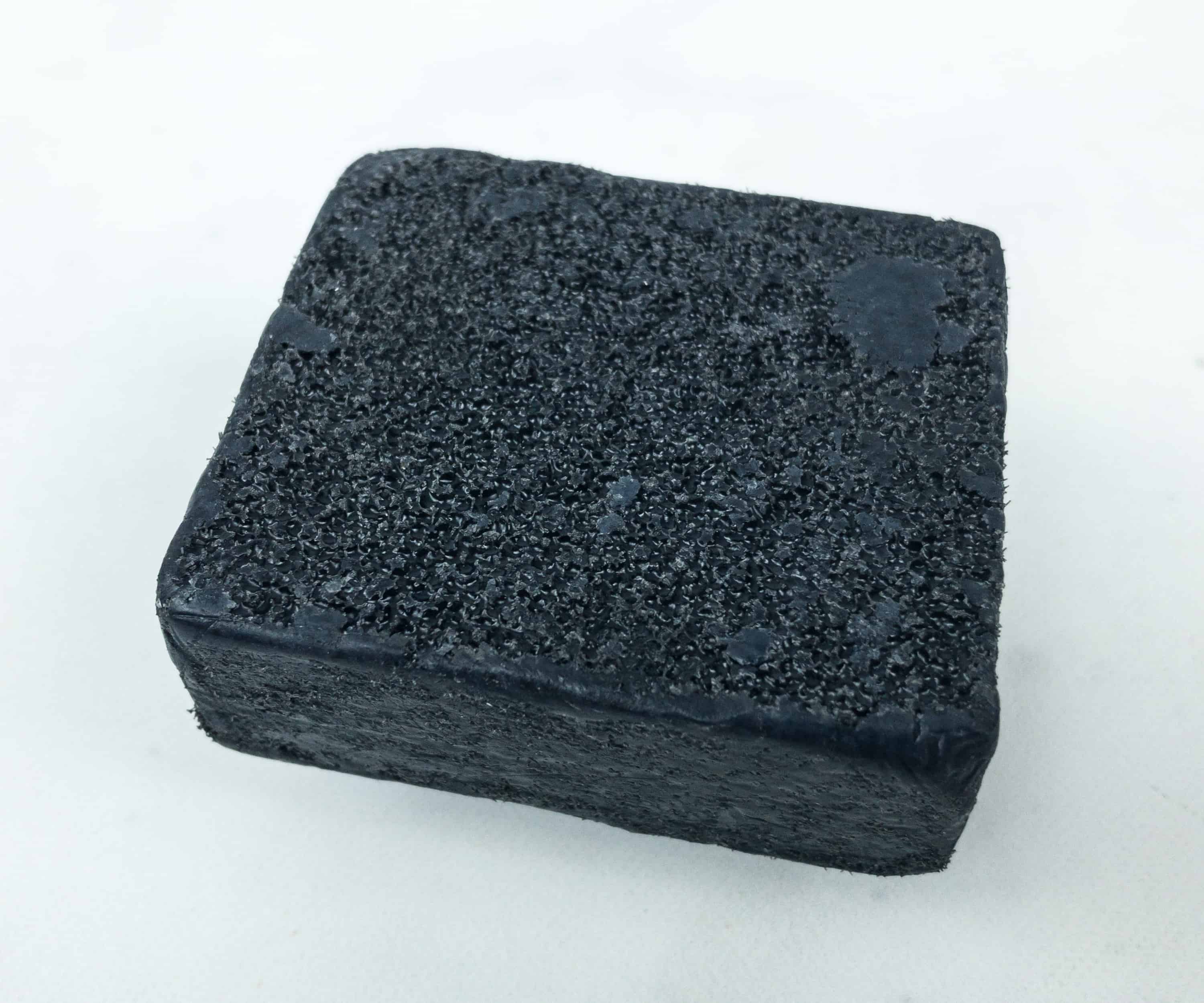 This is really good for physical exfoliation and deep cleansing. It lasts for 60 uses before you need to replace it with another sponge.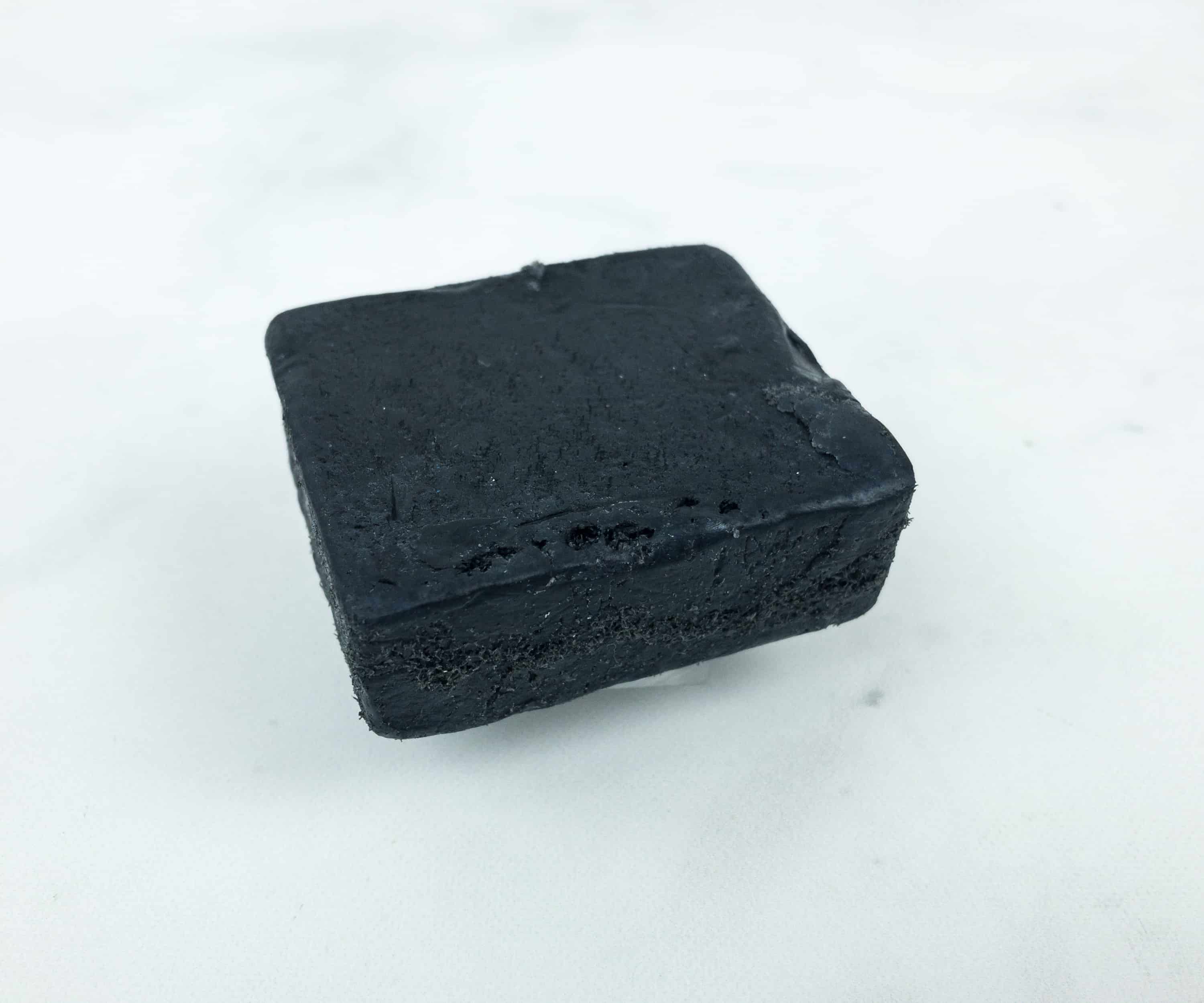 This cruelty-free product thoroughly removes dirt and impurities by having the activated charcoal infused in the sponge.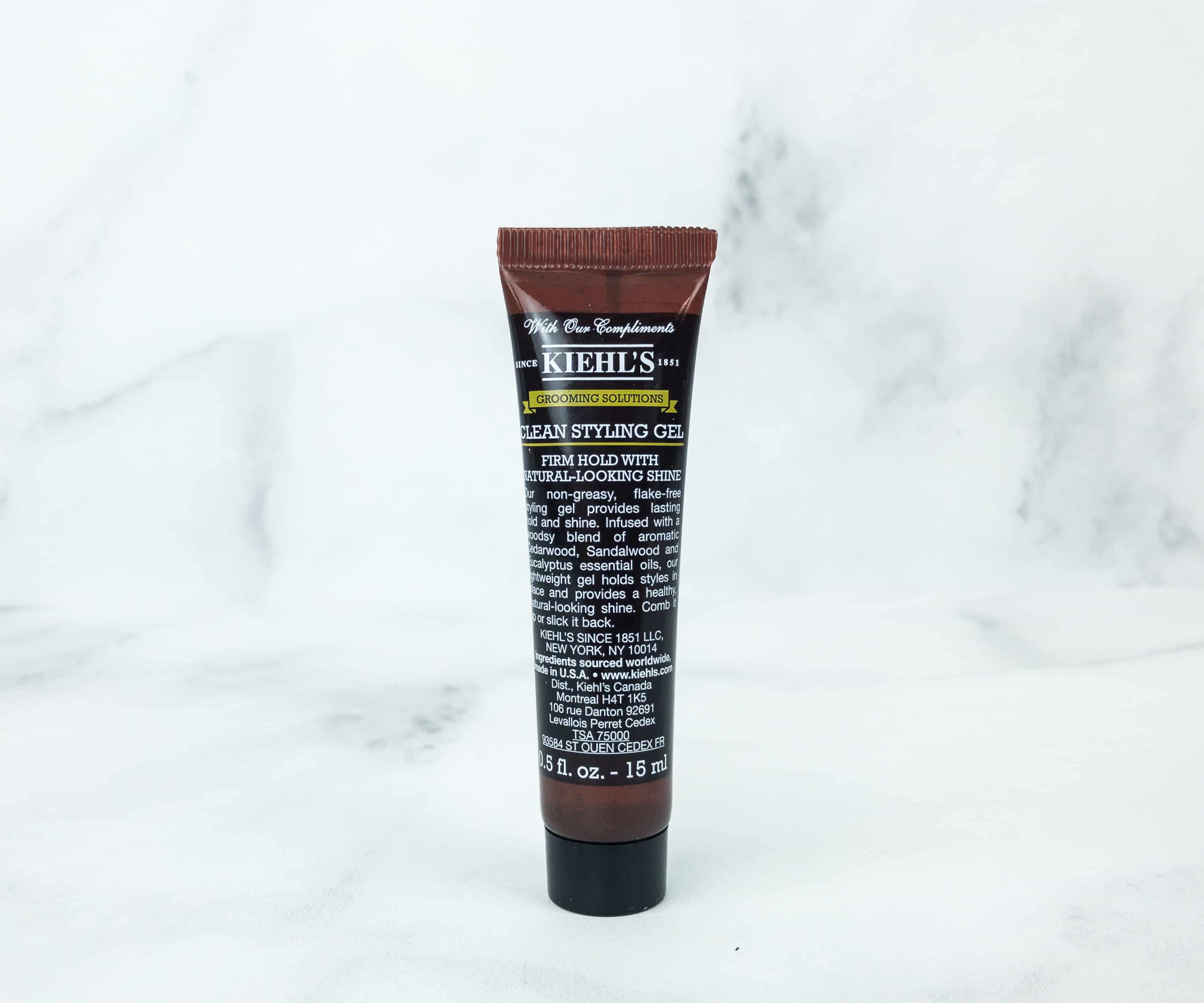 Kiehl's Clean Styling Gel ($1.80) It's hard to find a styling gel that is clean, light, and without residue. This one from Kiehl's is nice because it provides a perfect balance of shine and medium hold strength without making my hair too sticky and heavy. It smells good too, as it has a signature blend of aromatic cedar wood, sandalwood, and eucalyptus essential oils.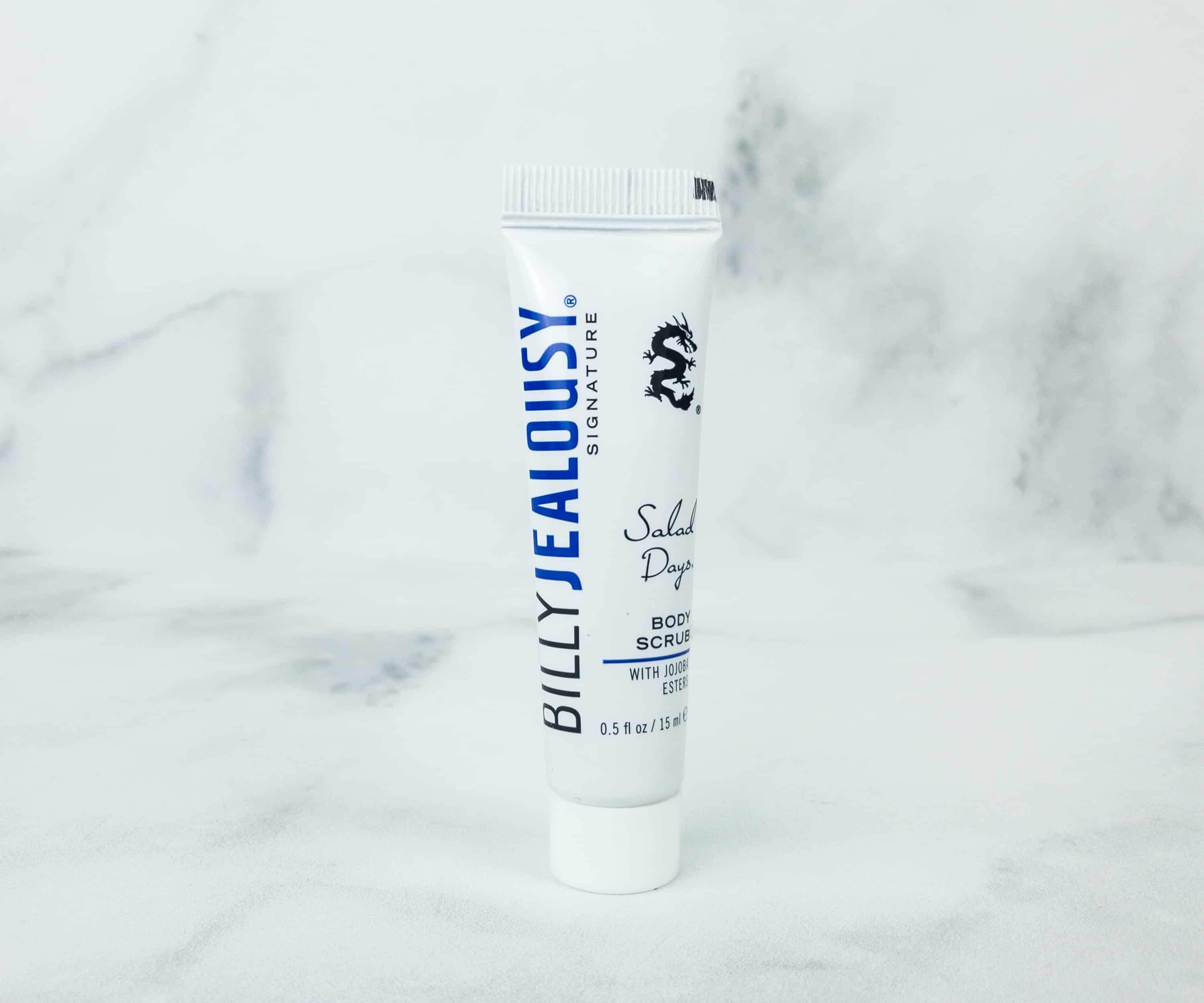 Billy Jealousy Signature Body Scrub ($1.12) Jojoba esters are included in this body scrub, which helps clean pores and wash away dirt. It increases moisture by combining vitamin e and peppermint extract. I like the minty fragrance!
This month's Birchbox Man includes good loot for moisturizing and exfoliating. There are also innovative products like the 2-in-1 sponge which is good for 60 uses and the socks with a body mapping cushioning. I also appreciate that they put a styling gel just to spice things up. Overall, I think as far as the moisturizing and exfoliating are concerned, this box already got us covered. I hope they bring out different kinds of items in the next box!
What's your experience with Birchbox Man?