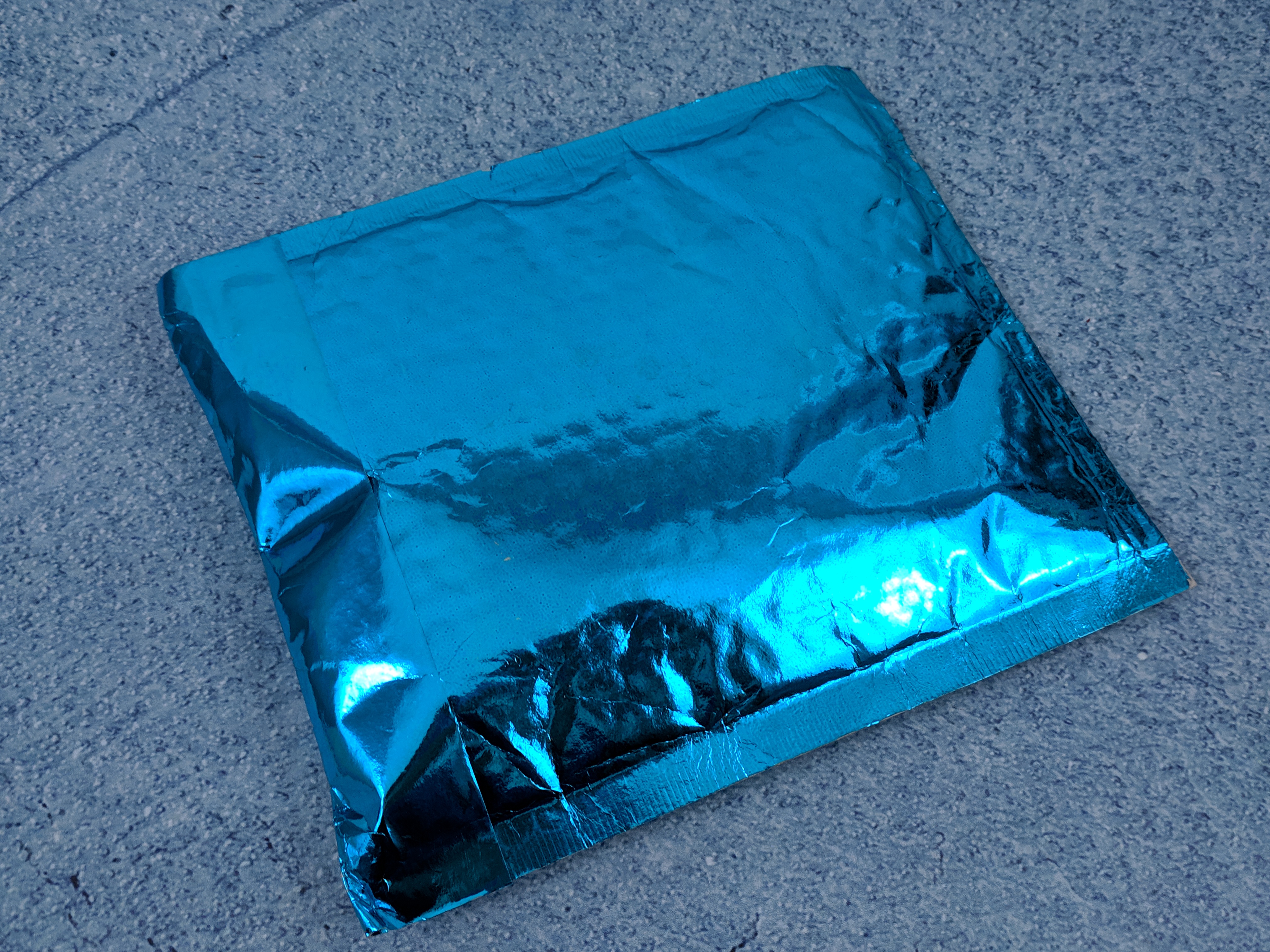 Bargain Bead Box is a monthly bead subscription service. Each month, you'll receive over $40 worth of top-quality jewelry supplies. It can be a mix of loose beads, bead strings, findings, and pendants. You can share your creation on their social media for a chance to win a $25 gift certificate for their sister store Bead Box Bargain. Boxes are $15.95 per month. Shipping is free in the US and $7.50 to Canada. Even if it's technically a subscription box, it comes in a mailer, which is less expensive than a box so they can send more beads! And more beads is more fun!
All the beads are packed in well-labeled plastic bags and tucked inside an organza bag.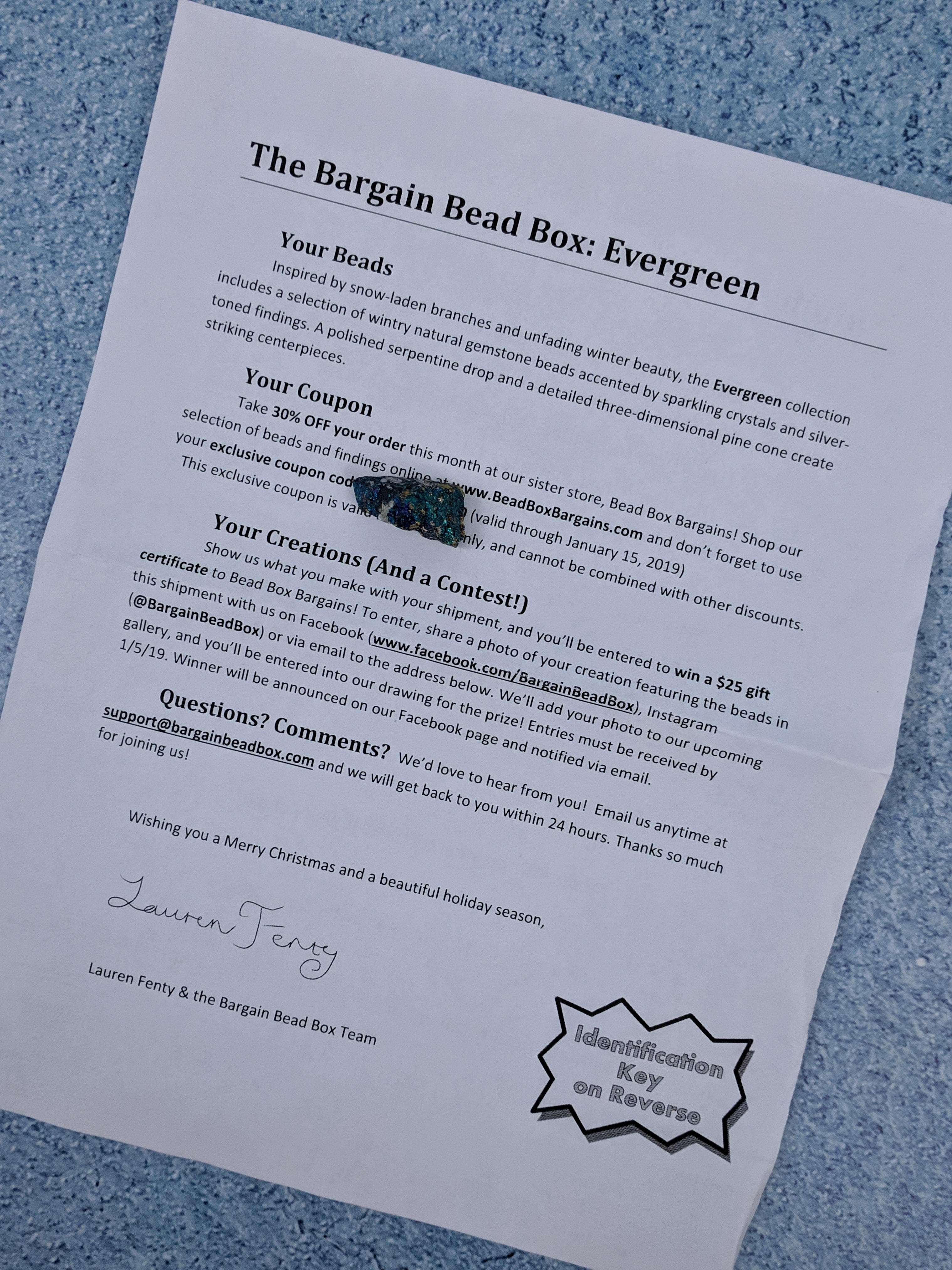 Each month is curated around a different theme and all the beads and findings are coordinated. This month's theme is Evergreen with silver-toned findings and pendants. Oh, and once again we get some lovely gemstones! You also receive a discount code to their online store and it's amazing the amount of beads you can get for a very low price! You can also share your design to have a chance to win a $25 gift certificate to their online store.
On the reverse of the introduction letter, we get a description of all the items in this month's box!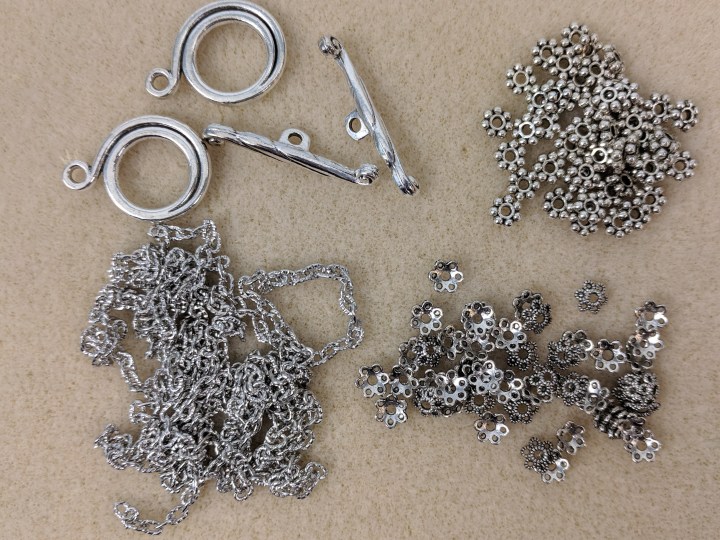 5.5mm daisy rondelle spacer beads. Every month, we received a couple of staples in the metal color of the month, such as spacer beads. They are great to add texture to a beaded design.
6mm lacy dotted bead caps. Bead caps are another staple of this box. I like how delicate and dainty they look, and they are small enough to work really well with smaller beads.
1metre steel textured jewelry chain. Another staple! Even with a beaded design, chains are always nice to have around to make an extender chain on a bracelet or necklace. I like to mix different type of chains together for a more chunky look.
Fancy swirled Toggle Clasps. A staple in this box. Clasps are a great way to finish up a design, but these ones are so pretty that I could see myself turning the round part into a central component of a necklace and the bar part as a removable tassel to give a necklace two looks!
13 x7mm pine cone charms. I really like little charms, they make great earrings, or a nice necklace when mixed with other small charms and beads into a tassel type pendant, and they can be added to a bracelet or anklet.
33x26mm pine tree branch pendants. They are so cute! I will use one of them to make a simple leather necklace (or dark brown cord, I haven't decided yet). Maybe I'll add a green bead on both sides for some colors, but I'll keep it simple.
42mm pine cone pendant. This is an interesting pendant, but I'm not sure I would use it for a piece of jewelry per se. I think I'll hang it from a strand of faceted rondelles and matte beads for a Christmas Ornament.
41mm serpentine "jade" gemstone pendant. I like the rough shape look to it, and it's small enough to make a nice little necklace. I would pair it with faceted small beads to not distract too much from it.
8mm matte Ching Hai marble gemstone beads. I really like the marble effect of these beads, and I wanted to make a cord bracelet with them, but they were too big for what I had in mind. But I'll use them for simple stretch bracelet at some point, maybe with some black beads.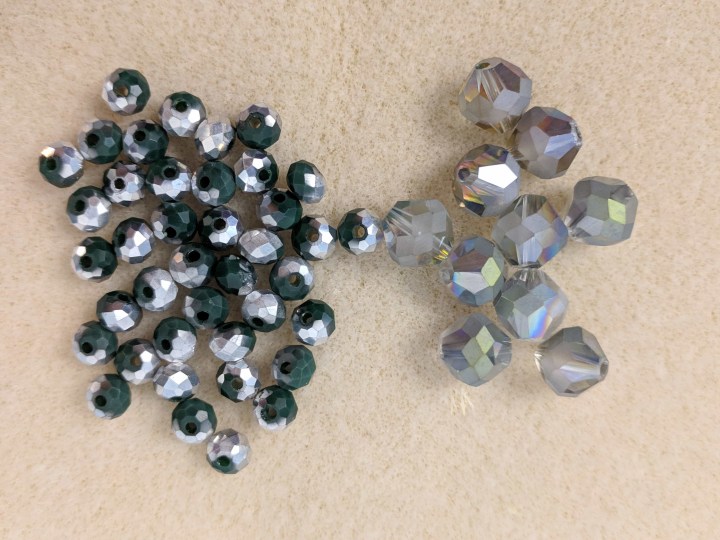 10mm half-matte crystal bicone beads, green iris finish. They look grey to me, and they are great mixed with the pine cone charms. With a small bead cap at the top of the bead, they would make lovely dangles, for earrings or necklace.
6×4 crystal rondelle beads, deep emerald & silver. I love the half silver coat on these beads, and they look quite Christmasy! Rondelle beads, because they are flatter, look great with bead caps.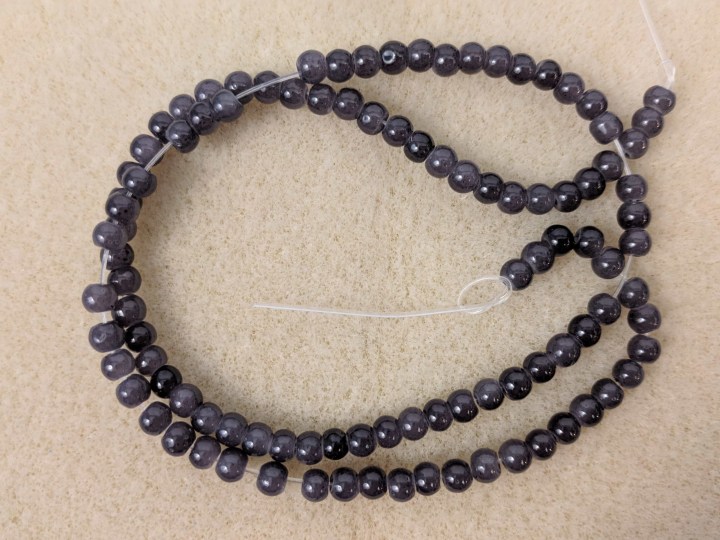 4mm glass beads, gray jade finish. They are almost purple, and they are small enough to work well with seed beads, or as simple little accent with bigger beads.
10mm and 6mm tree agate round gemstones beads. I love gemstones, they have characters! The tree agate gemstones are green, white, black with a hint of purple. I like to mix gemstones with faceted rondelles for the contrast between shiny and earthy look. These were actually my inspiration for this month's design.
To the emerald rondelles and the 6mm tree agate round, I've added some red and copper rondelles from a previous box to make a Holiday Wrapped Bracelet that while mixing red and green, doesn't look too "Christmas". I've added a leaf button to bring the Evergreen theme through it.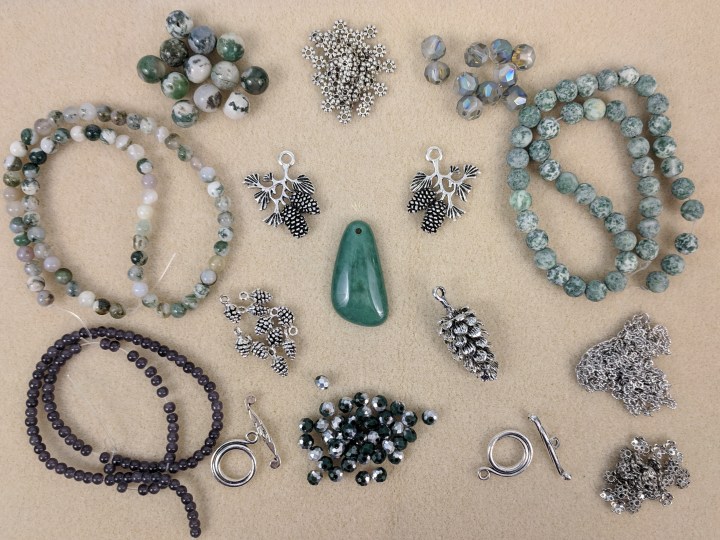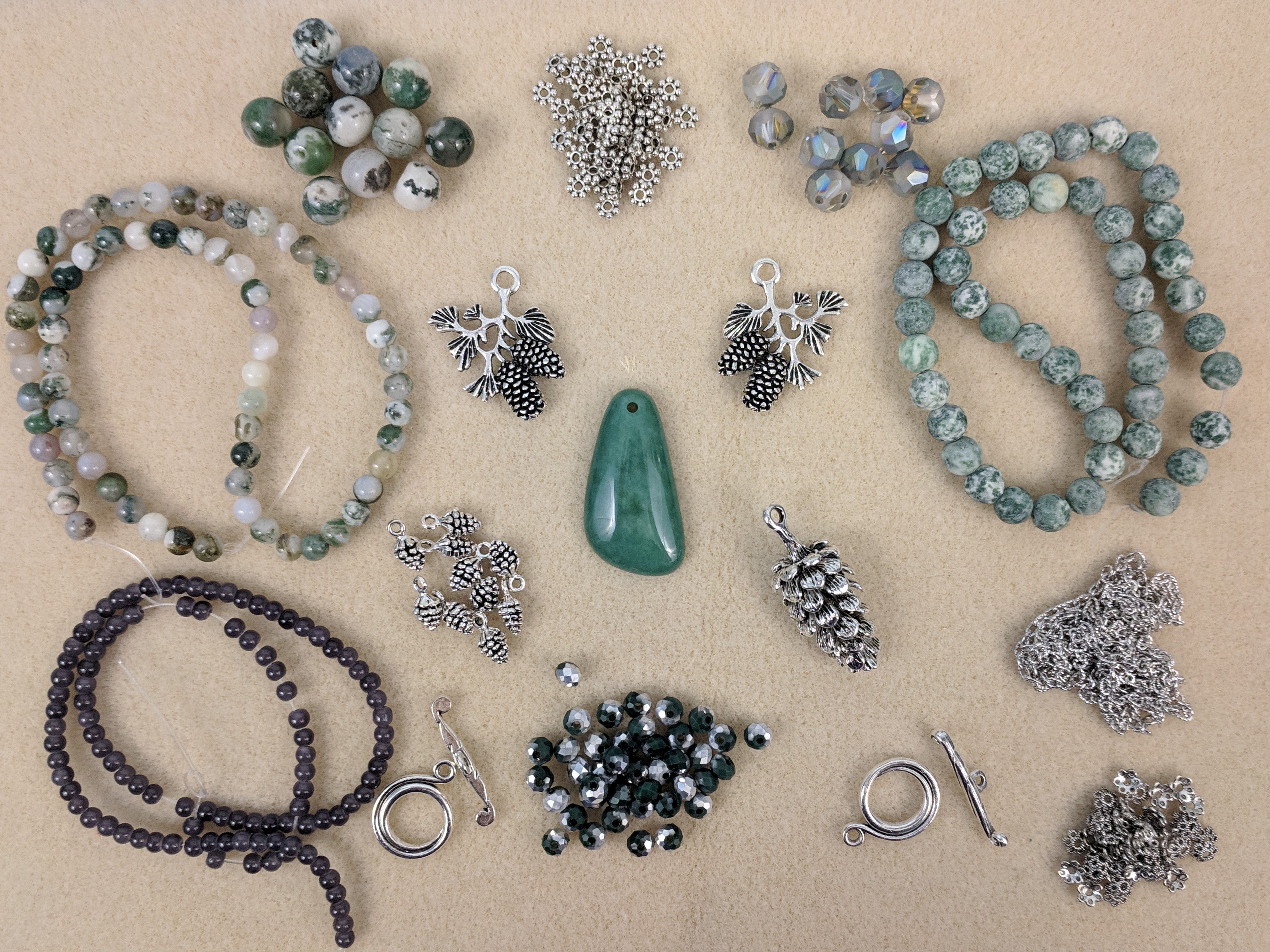 Once again, I really like this month's theme with its forest inspiration, with some winter hints. It was easy to mix them with beads I've received in a previous box, but it would have been as easy to stay within the variety giving. I like that even when we don't like a certain type of beads, there is enough variety to make it worth it. And knowing that my stash of findings in the monthly color will be refilled is a nice bonus!
What did you think of this month's Bargain Bead Box?