Amazon Prime Book Box for Kids is a subscription box that contains children's books perfectly matched to your reader's age. The box costs $19.99 and you can choose the frequency to receive your box every 1, 2, or 3 months.
Each box contains 2 hardcover children's books tailored to your reader's age (for ages 3-12), or 4 board books for kids 2 and younger. You can skip a box and change the frequency in Your Memberships & Subscriptions.
This is a review of books for 2 years old or younger.
The box contains 4 board books!
Everything in this pack!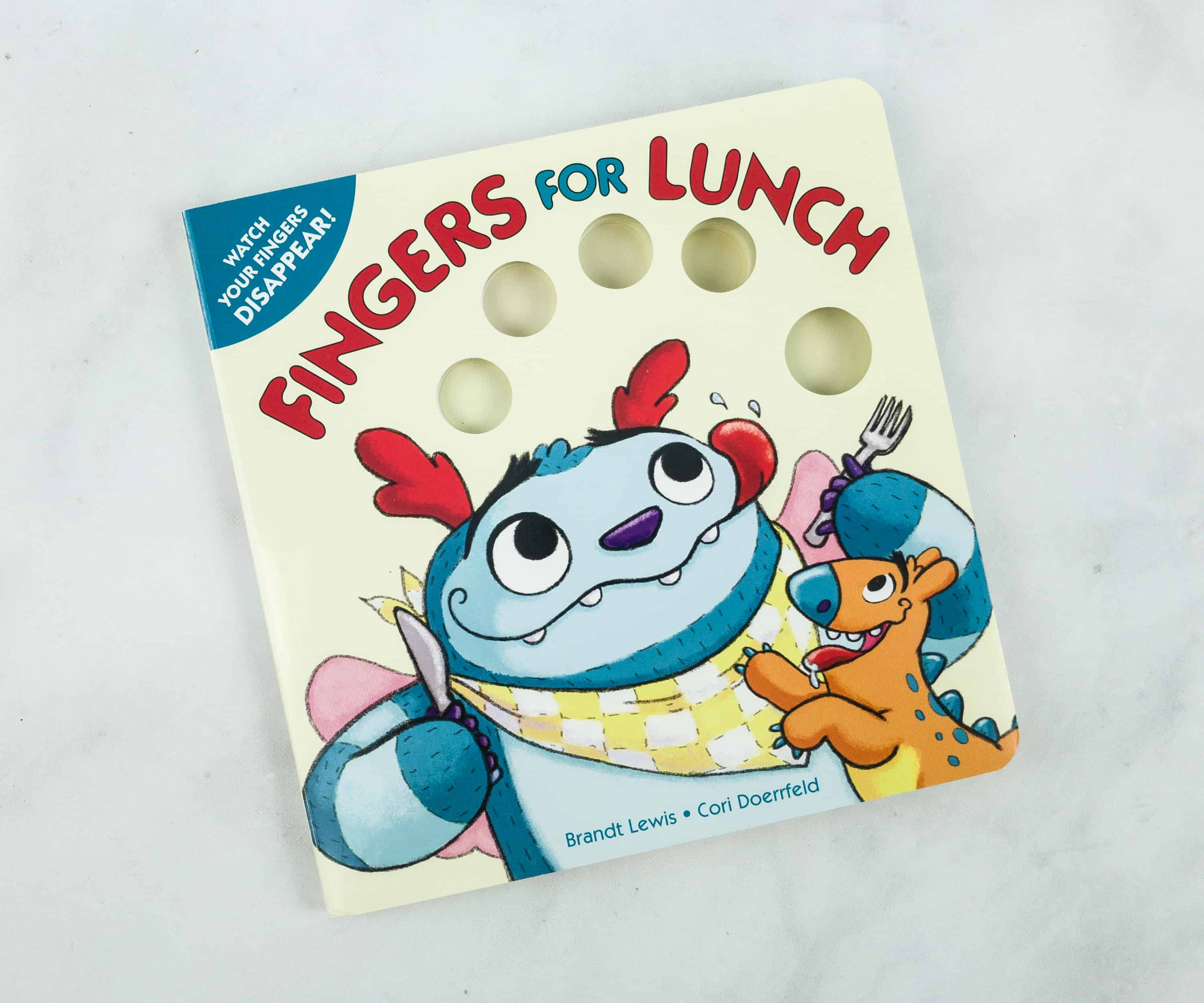 Fingers For Lunch by Brandt Lewis ($7.99)
"This interactive board book uses a reader's (or listener's) fingers as a lunchtime feast for the monster in the story. The humor in the text is best described as that which elicits an 'ewww' and wild giggles simultaneously from toddlers." – Seira Wilson, Amazon Editor

A unique die-cut format provides hours of finger-play fun for parents and toddlers!

For lunch today I have a fine treat: five little fingers for Monster to eat! In this silly playtime rhyme, young readers will burst into giggles as they fit their fingers through die-cut holes and make them wiggle and squirm while a hungry little monster tries to gobble up every last bite! Parents play the part of the monster and "eat up" their laughing little ones fingers, turning the pages to make the holes disappear one by one until there are no wigglers left. Then start back at the beginning, this time with mom or dad's fingers in the holes–if they're willing to risk it!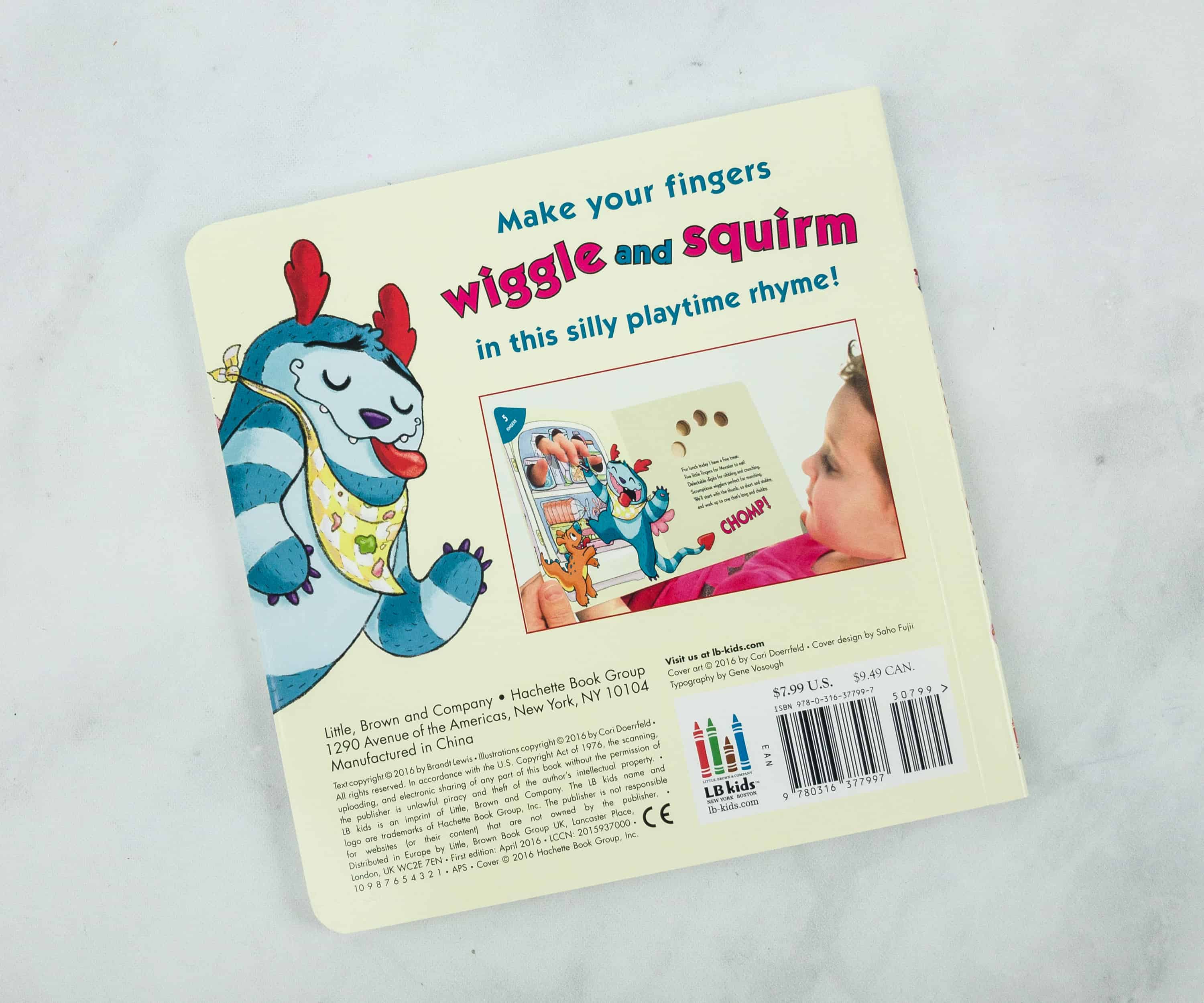 It's an interactive book for kids as they can really use their fingers to wiggle and squirm while reading along!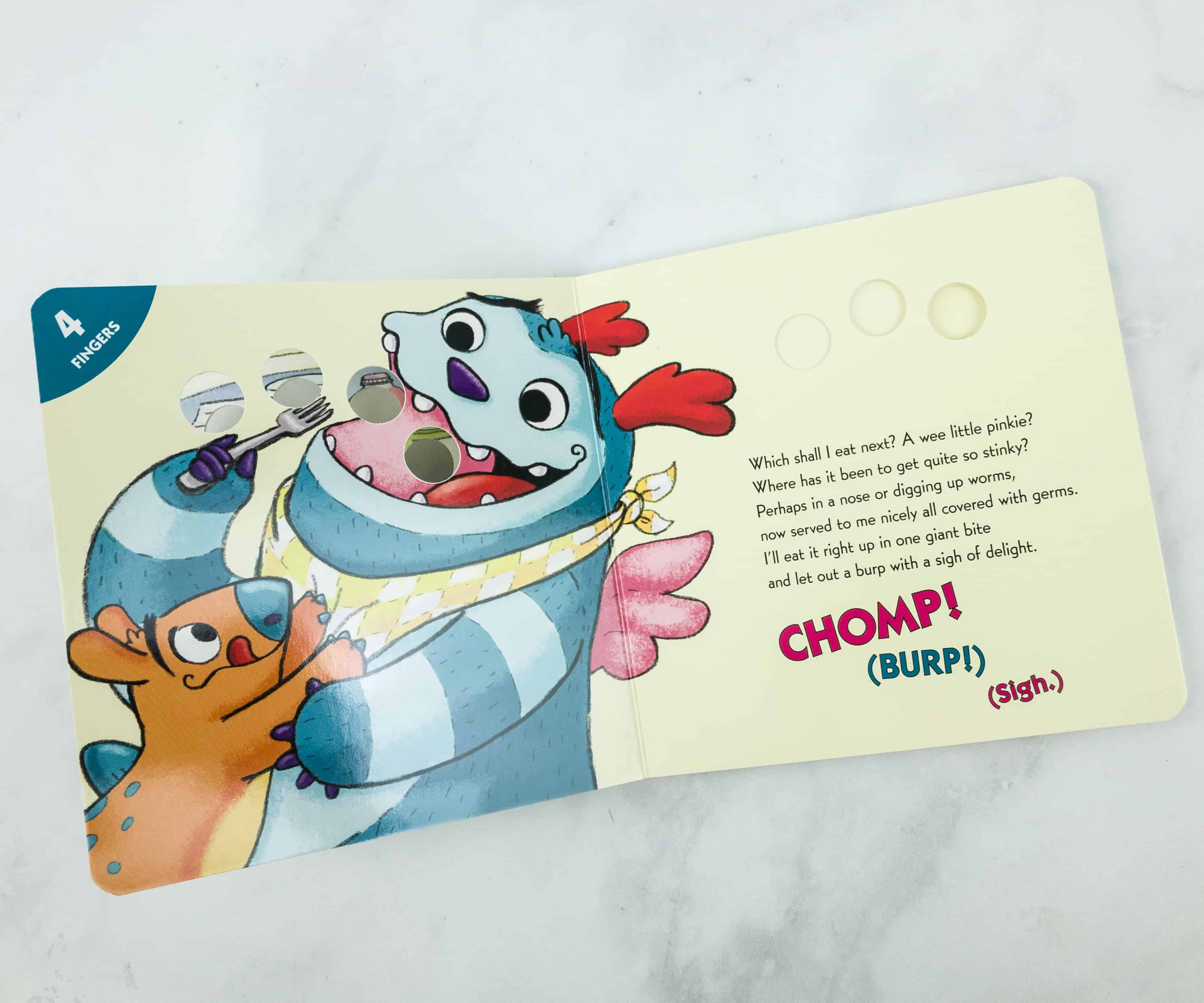 Oh those fingers are going to be tasty for the monsters!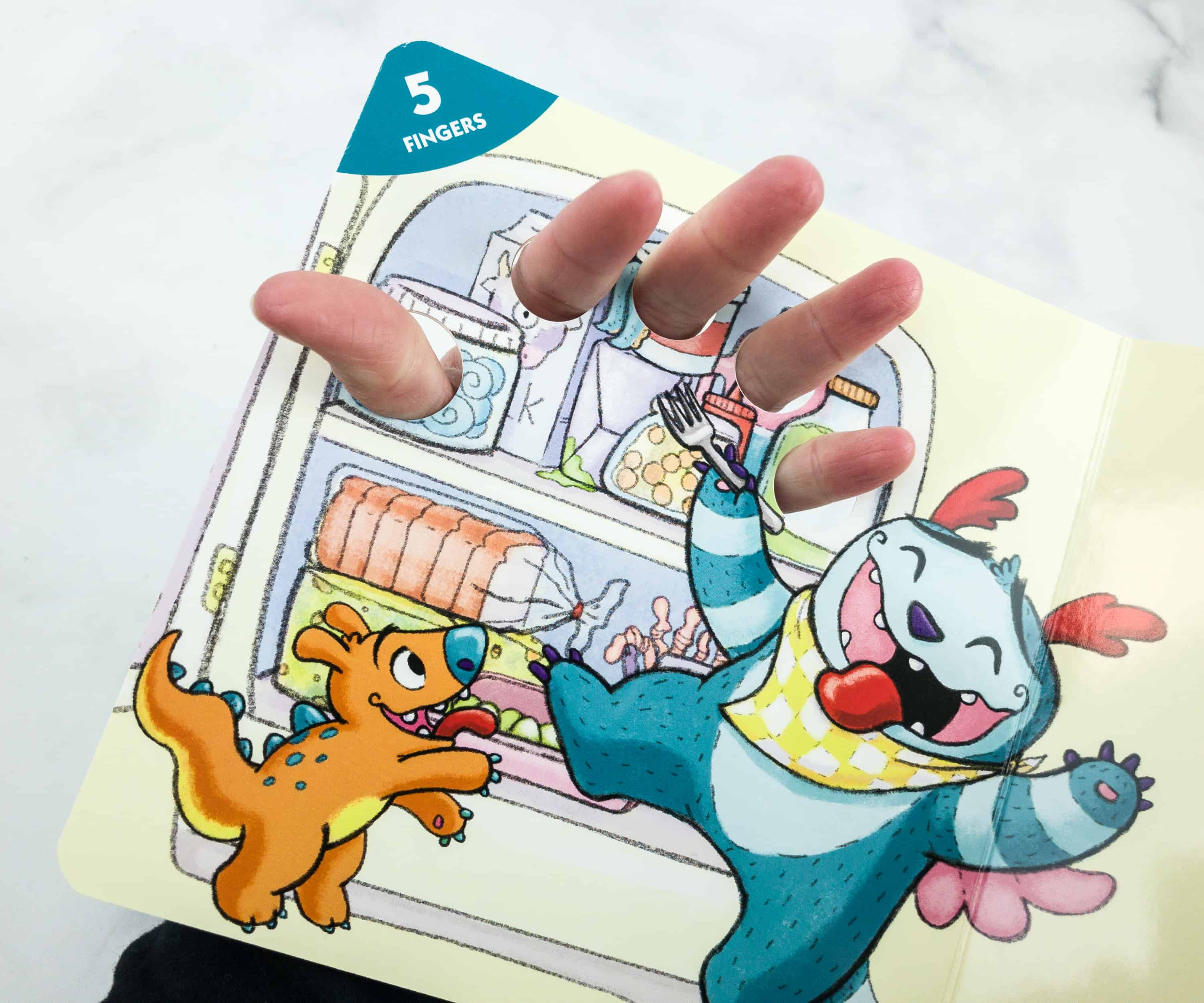 It's a good thing that the illustrations look child-friendly and adorable because those monsters are ready to dine on our digits!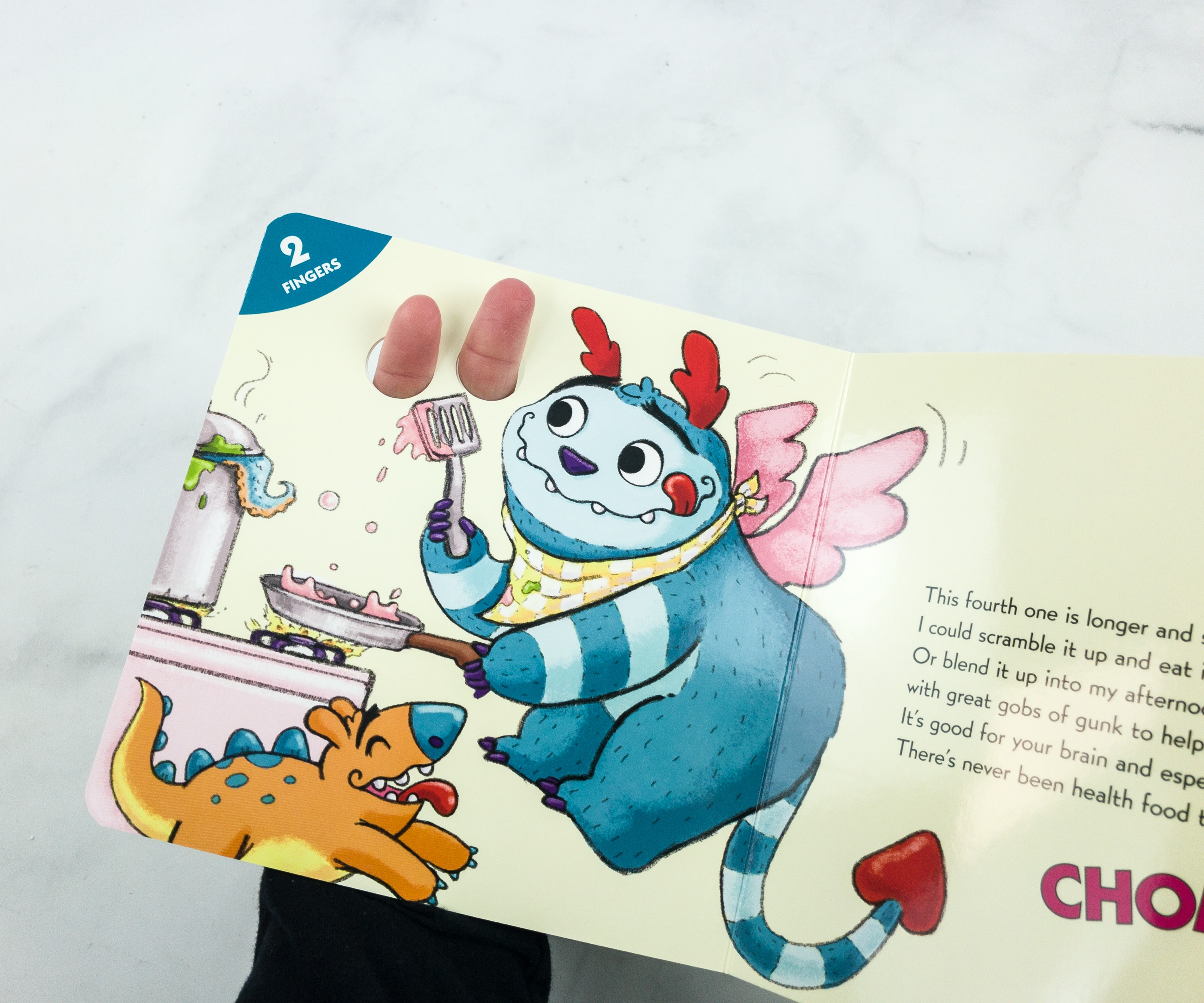 My boys actually find this one silly and fun! They also take turns on putting their fingers on the book and even had a bet on whose fingers the monsters liked better! Yes, boys!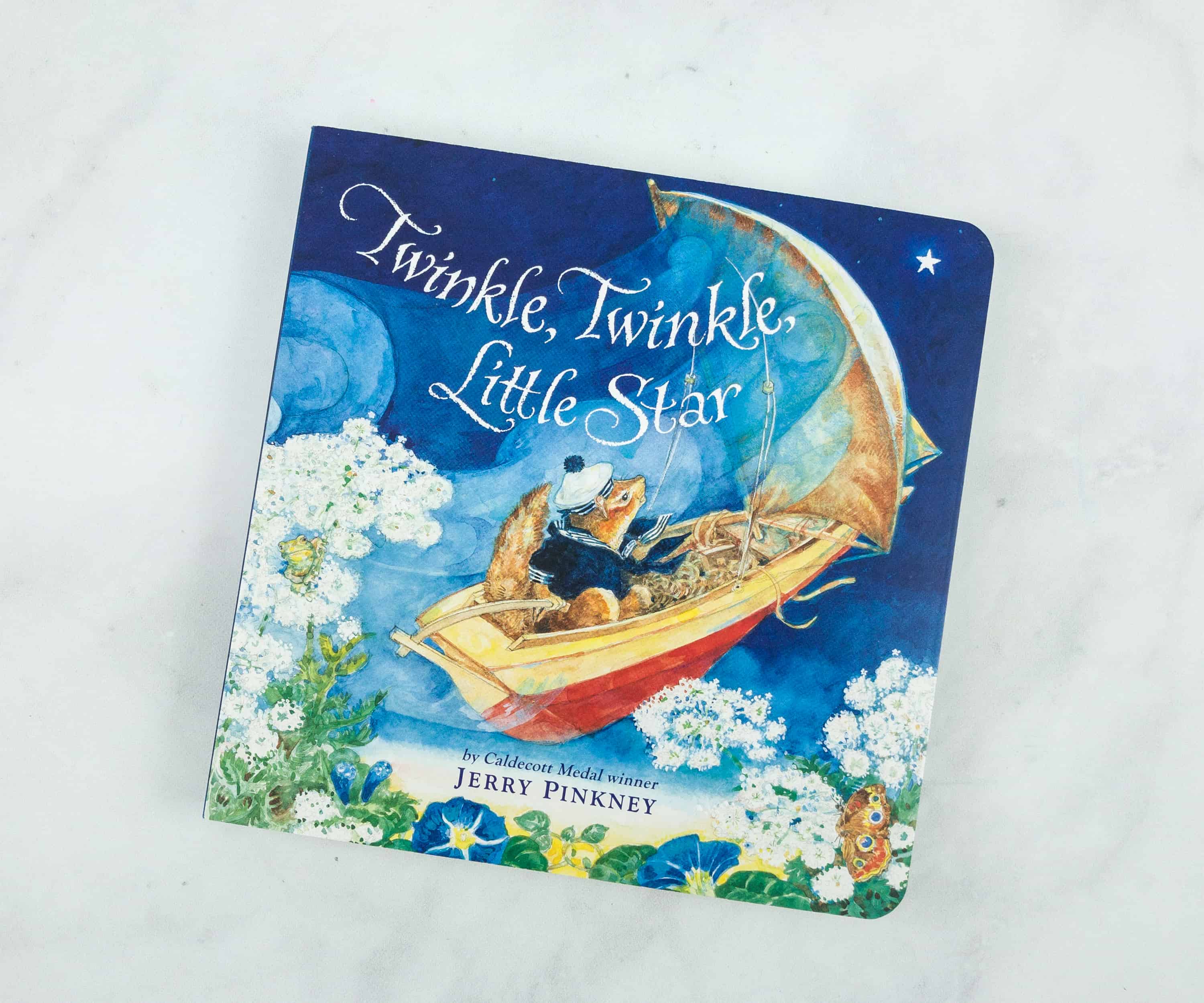 Twinkle Twinkle Little Star by Jerry Pinkey ($7.99)
"Caldecott Medal winner Jerry Pinkney's beautiful illustrations bring new life to a classic nursery rhyme." – Seira Wilson, Amazon Editor

Jerry Pinkney's graceful take on the classic lullaby is now available as a board book–a perfect baby gift. As a curious little chipmunk leaves his nest to greet the twilight, he gazes at the glittering sky above him. He can't help but also notice the sparkling dewdrops on a spider's web, the lights of the fireflies, and the shimmers of moonlight on the water. "How I wonder what you are!" marvels the tiny creature, launching a dreamlike quest to reach for the stars.

Inspired by one of our most popular children's lullabies, this board book edition of Jerry Pinkney's gentle world–where the loving arms of nature embrace us despite darkness or uncertainty–serenely lulls little ones to sleep.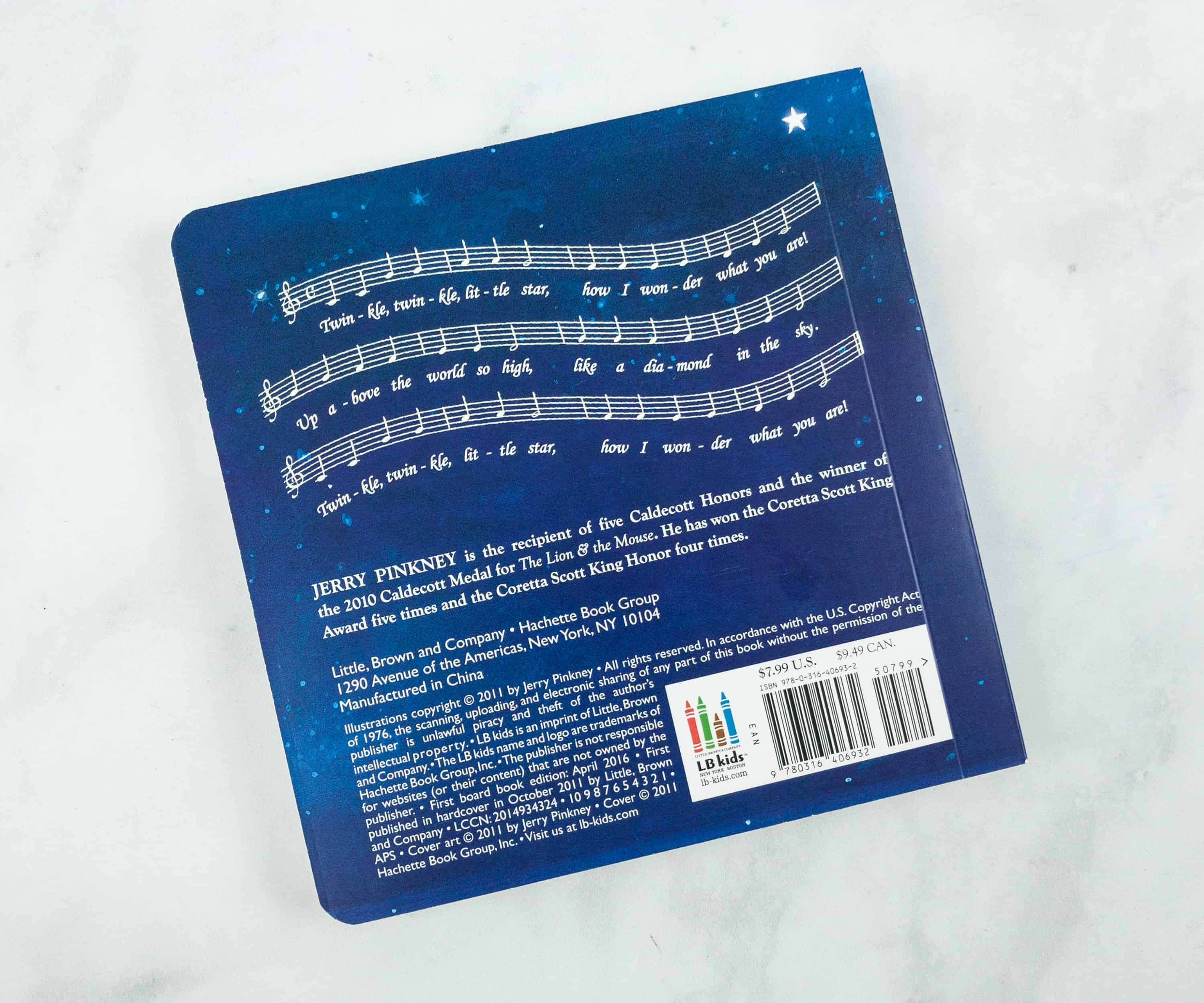 Children's lullabies are timeless, and this a good board book for my youngest to learn about these classics.
The illustrations are all colorful and breathtakingly beautiful!
My youngest had this beautiful smile and contagious giggles while I am reading, actually singing this lullaby to her, I bet she'll have a good night sleep later.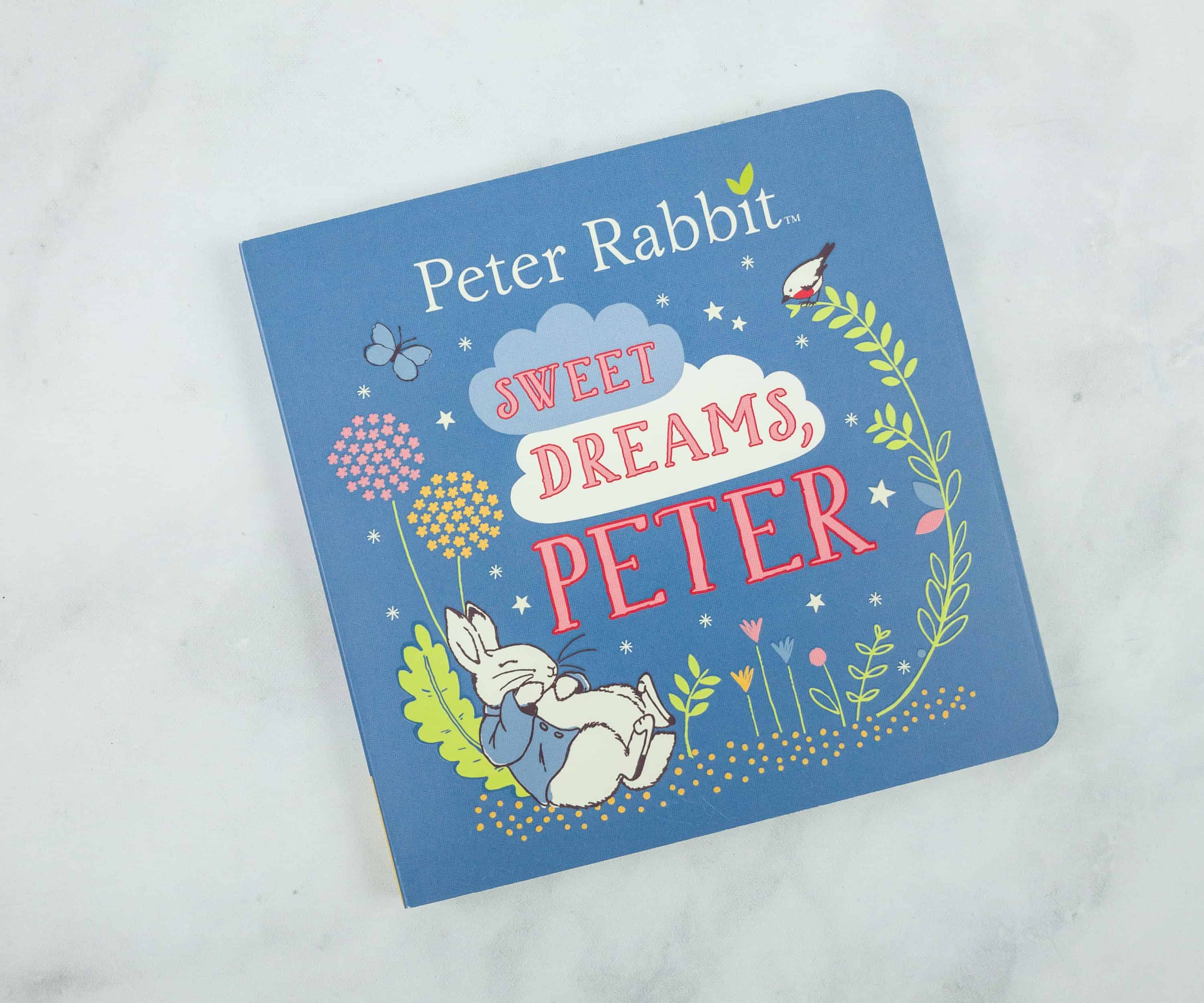 Peter Rabbit Sweet Dreams, Peter by Beatrix Potter ($7.83)
"The familiar Peter Rabbit and his mother go through the rituals of bedtime in rhyming pages. I love this book's beautiful primary colors." – Seira Wilson, Amazon Editor

This beautiful and rhythmic bedtime board book is a perfect gift for little bunnies!

In this charming and whimsical board book, Peter Rabbit and his friends are lulled softly off to sleep. Artistic and lyrical, this is a perfect introduction to the world of Beatrix Potter for very young children.
Another adorable lullaby book we got is about Peter Rabbit, getting a good night sleep!
Like the Twinkle, Twinkle Little Star book, this also has beautiful illustrations that put a big smile on my baby's face when I read it to her. She also loves to hear the rhymes as they're making her yawn and sleepy, I can say that this is really effective to help put her in the mood for a good sleep!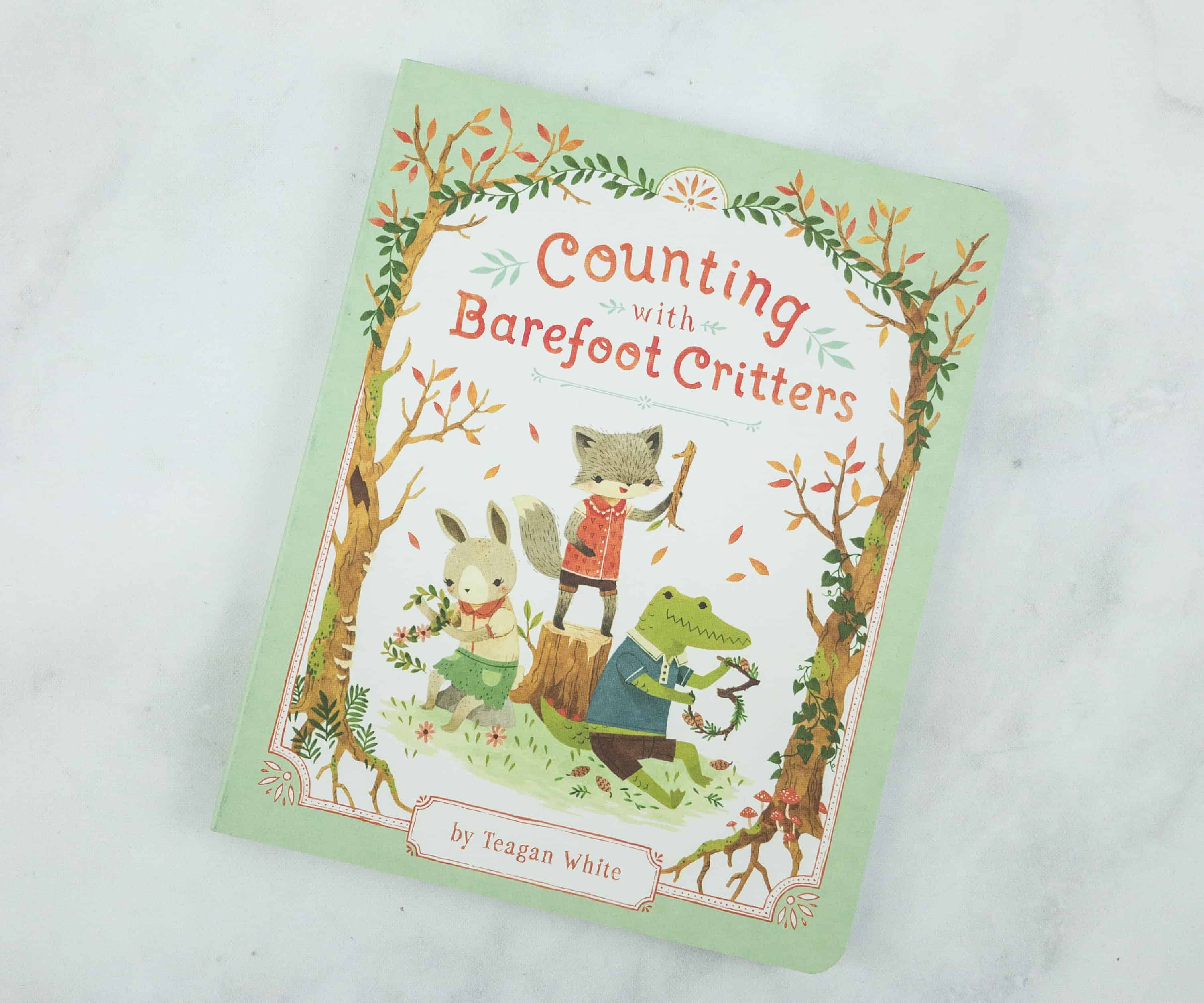 Counting With Barefoot Critters by Teagan White ($6.45)
"As Teagan White's gorgeously illustrated animal characters go about their day, toddlers learn numbers and counting along the way." – Seira Wilson, Amazon Editor

What is a day of counting with Barefoot Critters?

Reading
Making pancakes
Helping friends
Exploring
Swimming
Playing pirates
Learning about numbers!

Join this adorable cast of animal characters as they explore numbers and counting over the course of a day, having fun at all stops along the way.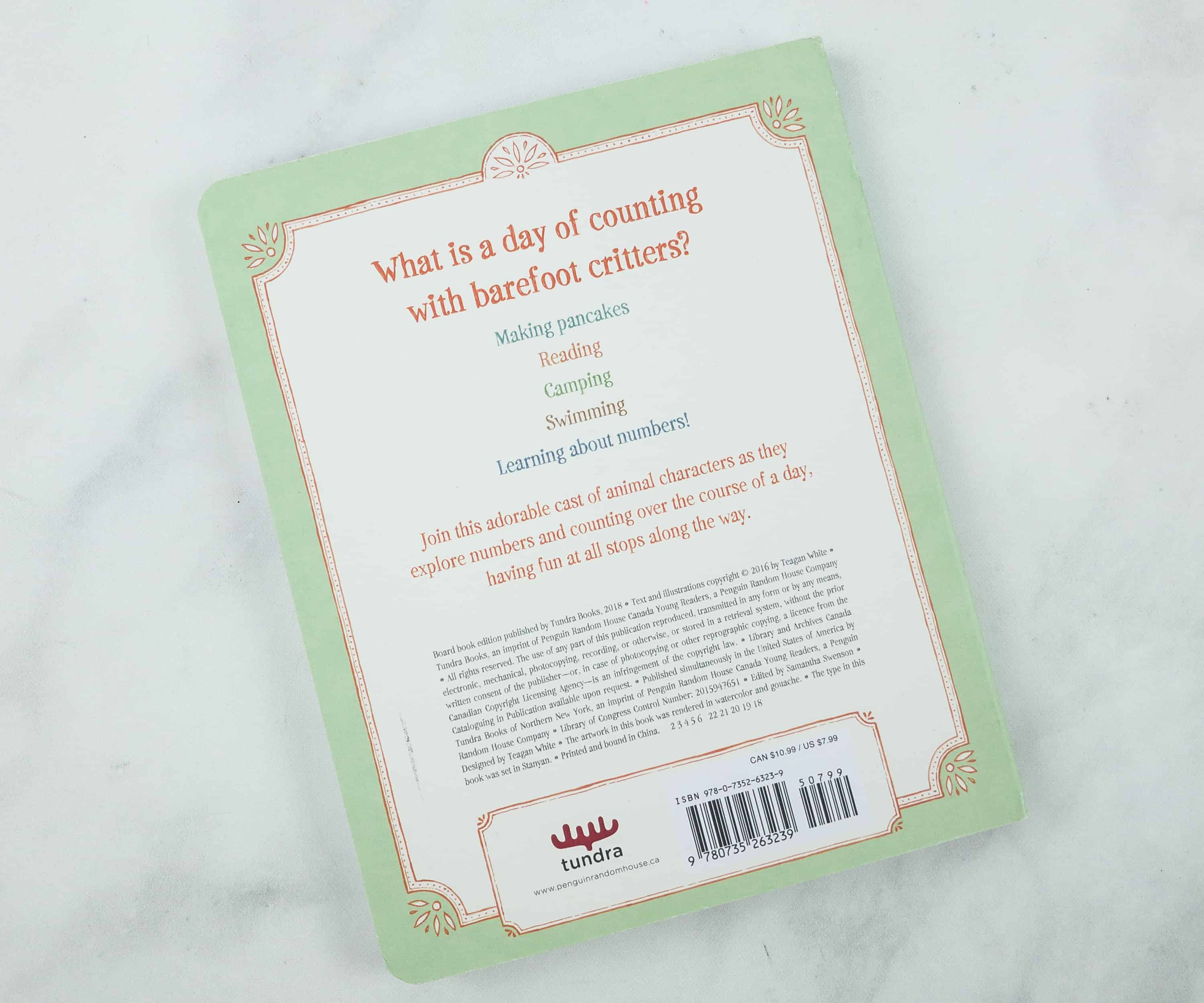 There are lots of everyday activities to teach the kids how to count and learn about numbers, and this book is a big help too!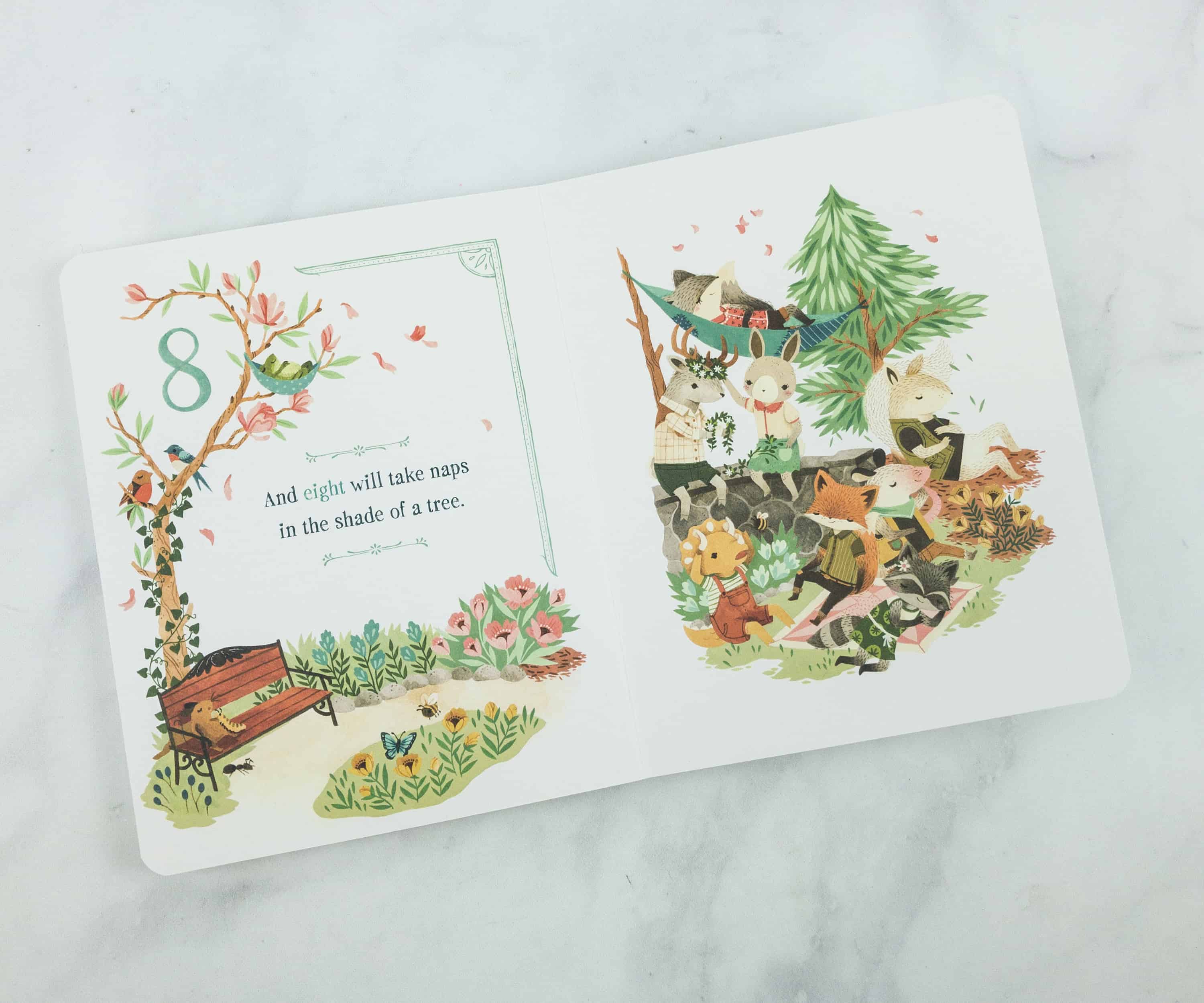 The drawings are fantastic, and this helps in kids' eagerness to learn more about numbers and how to count!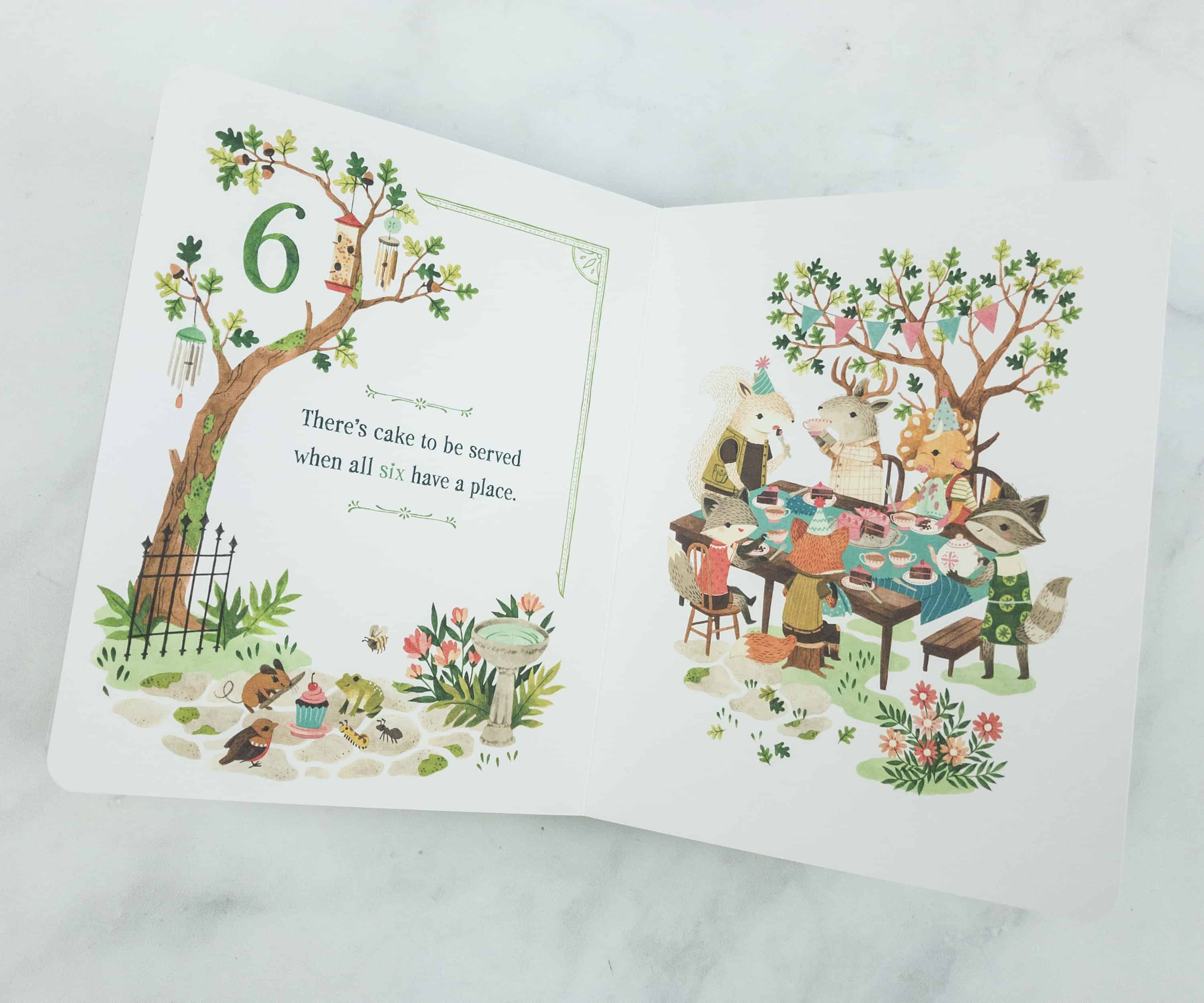 This shows the kids the joy of math, and helps them to prepare for more! Counting out loud is an effective way for them to remember these numbers, and I bet this will make adding and learning about other math operations in the near future a piece of cake!
The books in this box are all adorable, and I can tell that my baby loves them! The illustrations are cute and she definitely loves the rhymes I am reading to her as she continues to flash her lovely smile. Other books appealed to my boys, like the interactive one where they can use their fingers to tell the story, and the counting book, they really had fun! Overall, this is a good subscription for toddlers who are just beginning to experience books (whether by eating them or readiing with a parent), and also, starting to fill their bookshelf with great, new kid-appropriate titles.
What do you think of the Amazon Prime Book Box Kids?