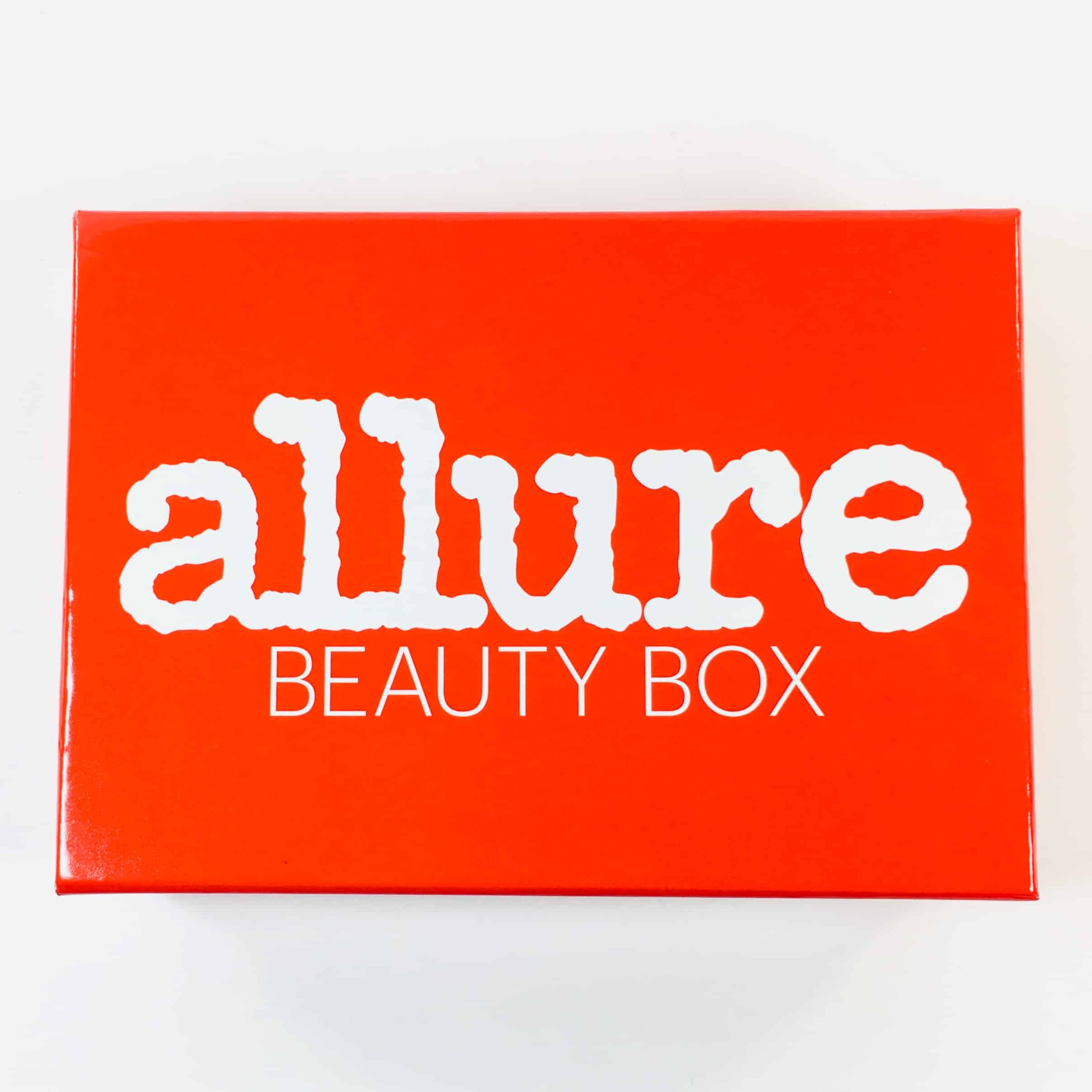 Allure Beauty Box is a monthly beauty subscription service that sends 5 deluxe sized product samples with a value of at least $50 and is curated by the editors of Allure Magazine, who choose and test the products themselves. It's $15 a month and if you sign up for a year-long subscription you will pay for 10 boxes and get 2 more boxes for free. All new members will receive a mystery gift that will ship separately from the regular box.

DEAL: Sign up for the Allure Beauty Box and receive a free bonus gift – PLUS save $5 off your first month's box!

Allure is a magazine of course and so they produce a mini-magazine with all the featured items in the box.
The magazine lists each product, the MSRP of the full-sized product, and where you can find more.

The magazine also tells you how you can use the products in the box.
It even listed coupon codes. Most of them are for Anthropologie.
I think Anthropologie sponsored this month's box!

Considering that there was a card with the coupon code for Anthropologie on it then my guess looks pretty accurate.
My items were packed in the signature glossy red box and were wrapped in white tissue paper. In case you haven't guessed, the November box was all about masks!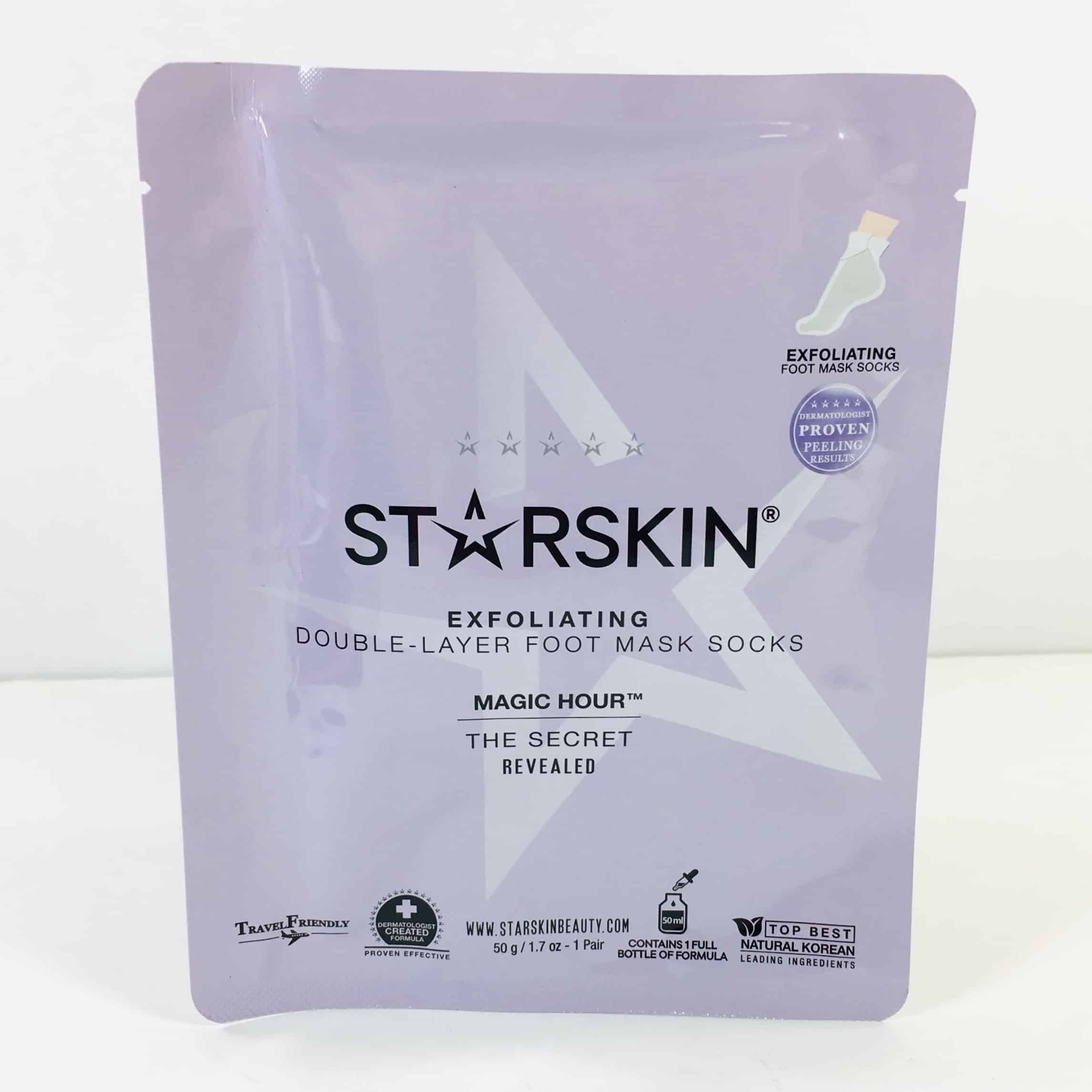 Starskin Magic Hour Foot Mask Socks ($15) I own about 2 or 3 foot masks but haven't tried them yet because it never seems like a good time to have my feet peeling like a snake shedding its skin! In the summer I wear sandals constantly and in the winter I'm usually wearing socks. Plus, I'm worried it might ruin my toenail paint job.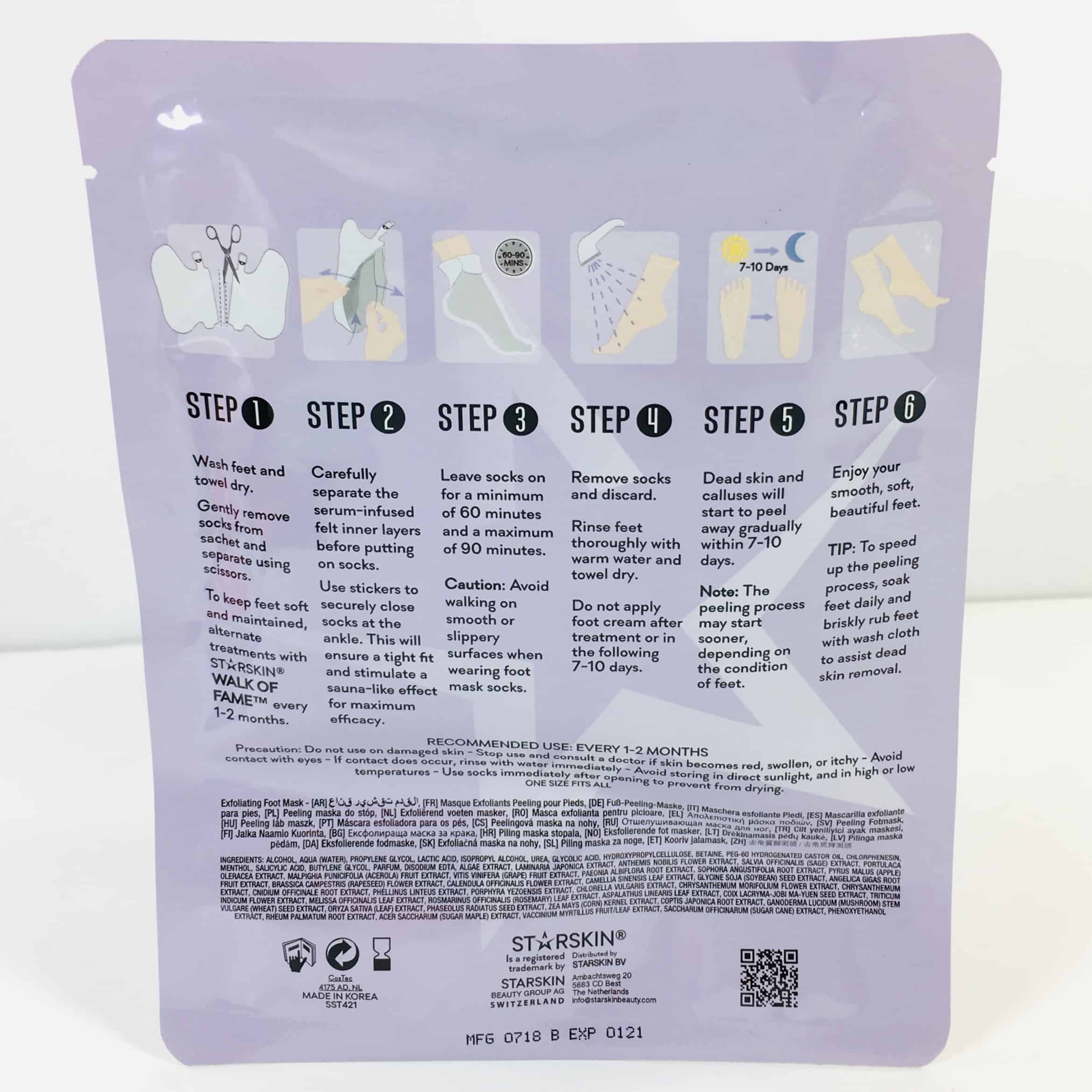 I am definitely going to use this but between the cut on my toe and the numerous red ant bites I will have to wait a few weeks before trying them out. I am so excited though, I want super soft feet and hope they work!

Glow Recipe Watermelon Glow Jelly Sheet Mask ($8) Get skin party ready with a sheet mask that helps skin feel moist.

Sheet masks should be used on clean, dry skin, and preferably after using toner. This one has serum that you can pat into skin after removing the mask. You can apply makeup afterwards.
Pearl Brightening Skin Mask ($5) is a brightening mask and has pearl extract in the ingredients.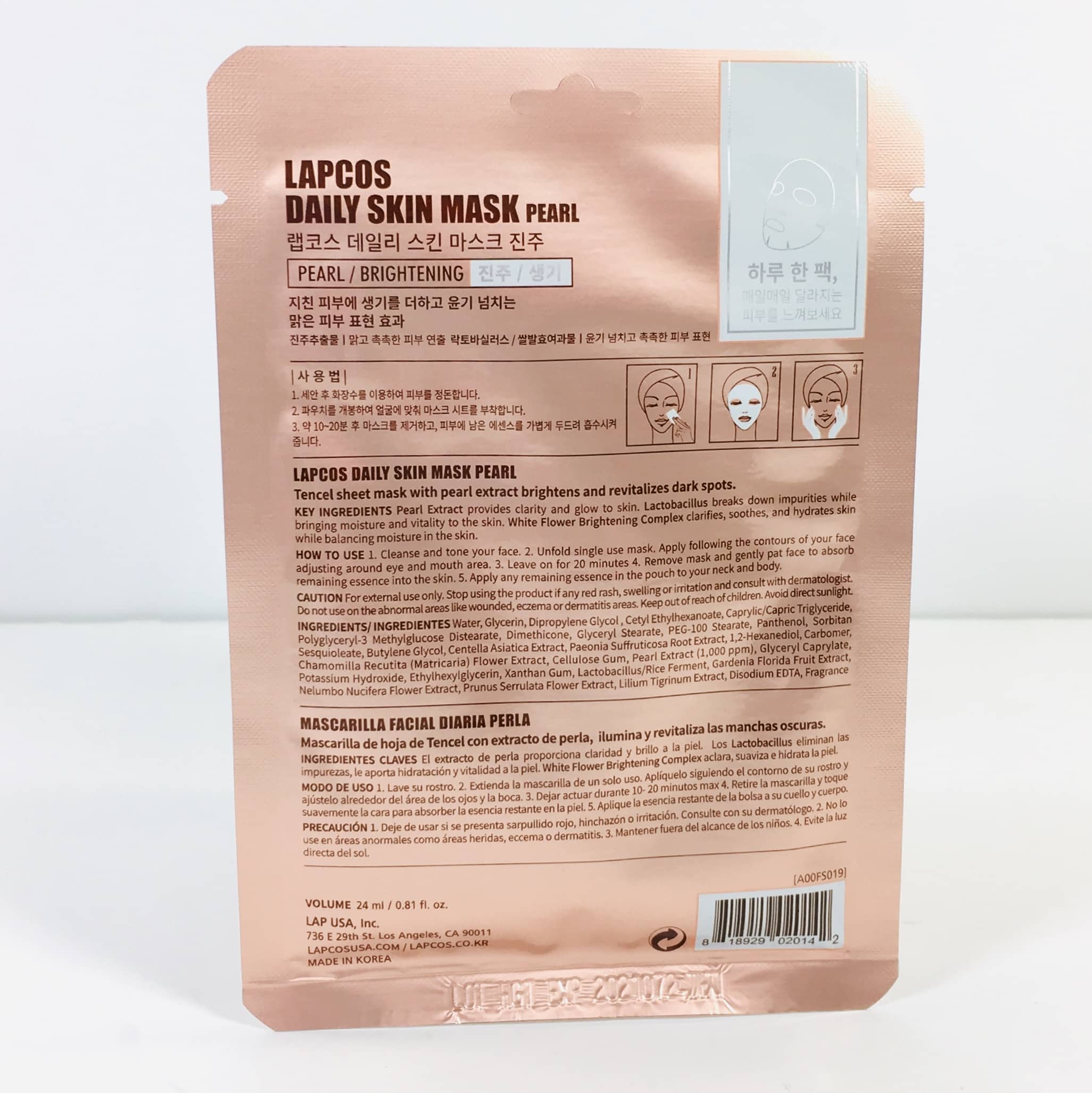 Again, just pat any extra serum into skin afterwards to help soothe and hydrate skin.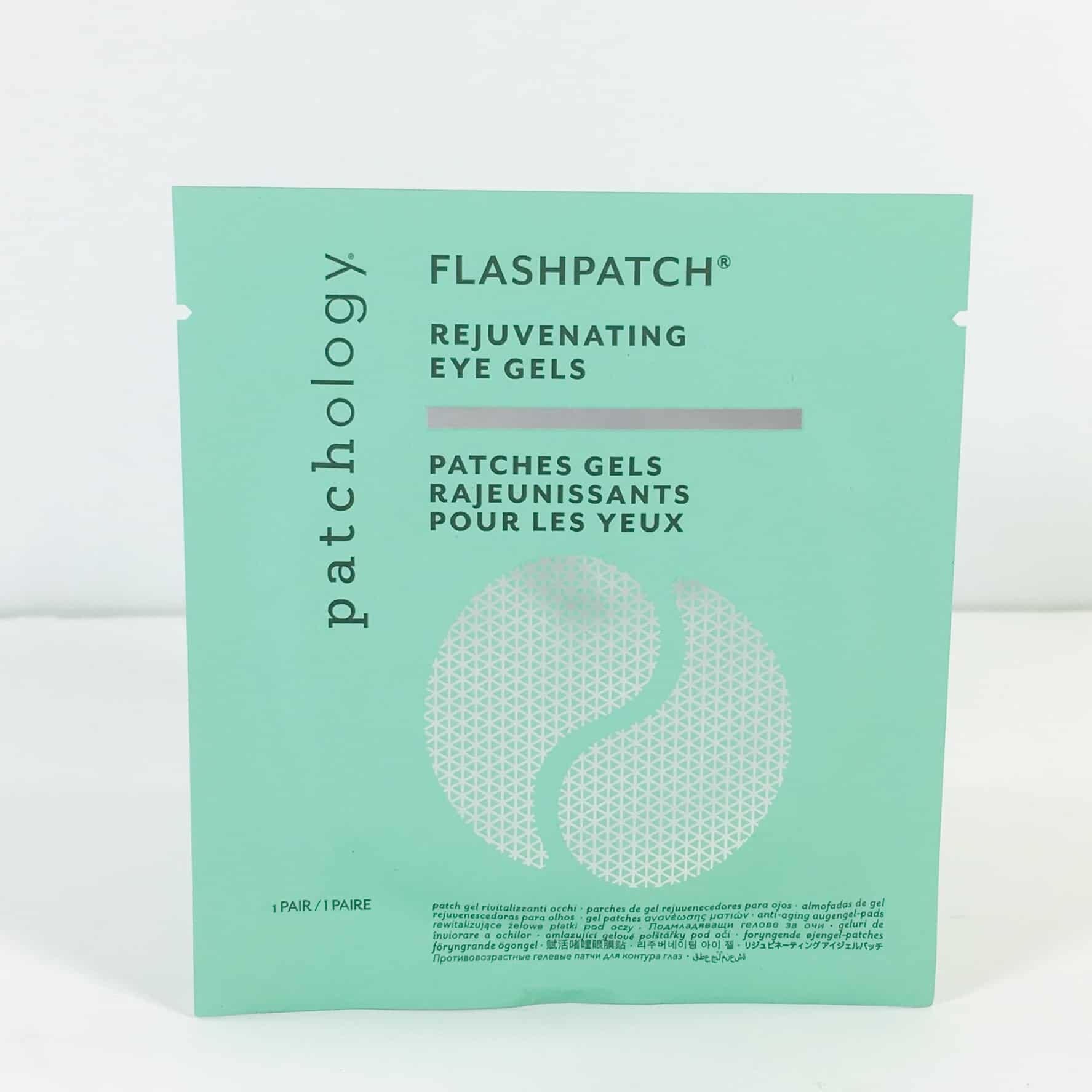 Patchology Flashpatch Rejuvenating Eye Gels ($3) I have to say that I'm not really a big fan of facial masks as I seem to have a reaction when I use them on my face, probably due to the highly fragranced ingredients. Luckily, these eye gels were not very scented and parfum was the last ingredient, although I would prefer fragrance-free.
I don't expect my bags to go away after using this but the gels did stay on even when I sat upright. They left my under eye area feeling cool and refreshed.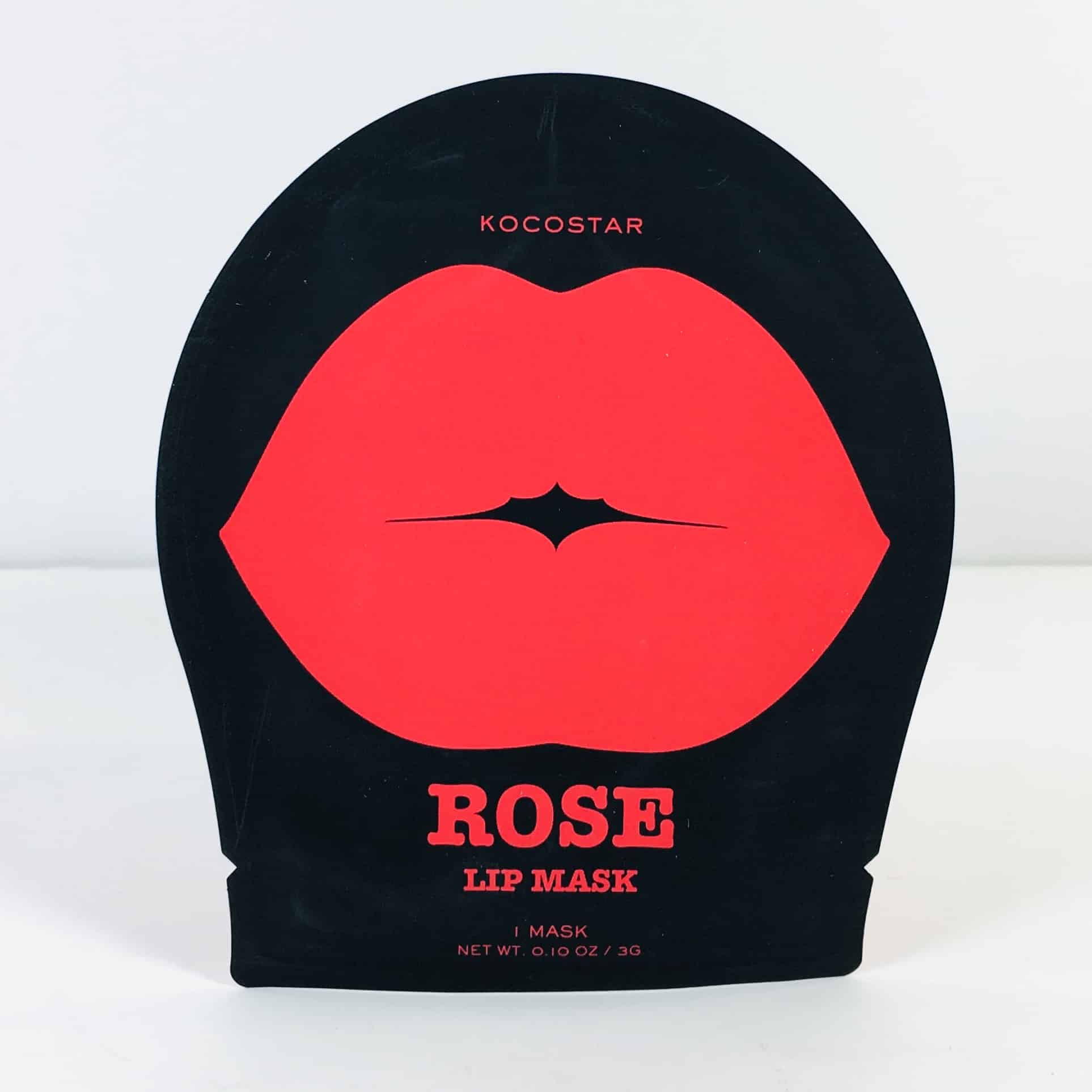 Kocostar Rose Lip Mask ($4) I have tiny lips and was hopeful that this mask would help them feel soft and maybe plumped a bit.
I ended up not getting any use out of this at all. First of all, it smelled strongly of fake roses, one of my least favorite scents. I tried to place it on my lips but it kept folding and then would fall off. I could feel nothing on the gels at all, and they didn't even come into contact with my actual lips, just the outer parts by my nose and chin, and I didn't think sitting there with a duck face for 10 minutes would help anything.
GlamGlow Supermud Clearing Treatment ($25) is meant for normal, oily, and combination skin but I have dry skin so I didn't try this. It has clay, salicylic acid, glycolic acid, and plant extracts and smells a bit like black licorice. Just spread over clean skin and wait 5-20 minutes before rinsing.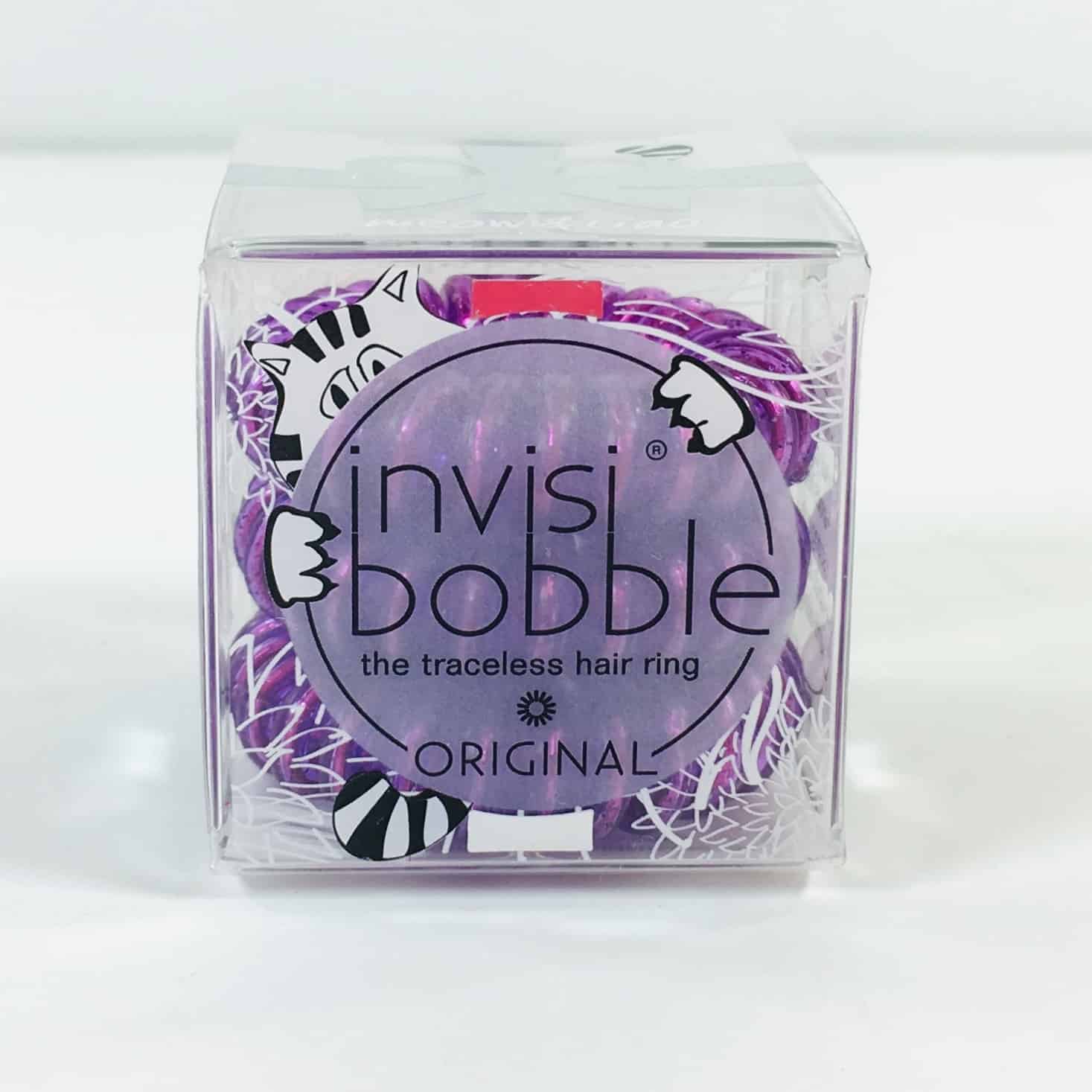 Invisibobble Hair Ring in Meow & Ciao ($7.95) If you have long hair then you might need a way to get that hair up off of your face while masking. I have short hair so I use a headband and these will go to my daughters.

I received 3 full-sized Invisibobbles, which remind me of a telephone cord from my childhood.

I think this color is a limited edition from about a year ago but there are other colors out there to choose from.
If you are a face mask fan then the November box is for you! If not, then it may have been a miss but I must say I am excited to try the foot mask and that alone is the same as the price paid for the box: it's like getting the other items as a bonus! Altogether my items had a value of around $67.95! The December box is supposed to have 6 items and 4 of those items are makeup, yay!
Have you tried Allure Beauty Box yet? What did you think of this month's box? Let me know in the comments!