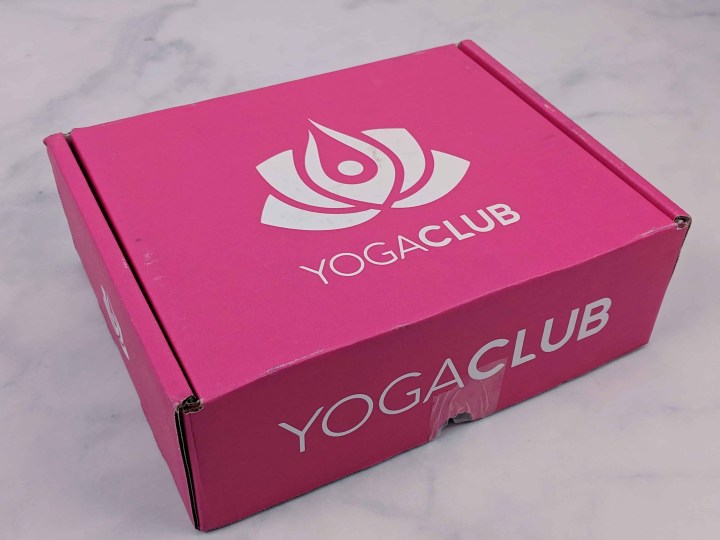 YogaClub is a monthly yoga clothing and apparel subscription box curated based on your preferences. They send brand name clothes, but at a fraction of the retail prices! Upon sign up, there's a fun style quiz that subscribers can use to tell them about your style preferences. The quiz has been updated in the last couple of weeks to better fit you. You can now add you height and specify your body shape. You can subscribe to the Guru Monthly for $79, or receive the Guru Seasonal (every three months) for $89. Shipping is $6.95 to USA and $9.95 to Canada, Alaska & Hawaii. They are also shipping to the UK.
DEAL: Save 25% on your first box. Use coupon code HELLOSUB. OR get free outfits with your first 3 boxes! Use the coupon code FREEAPPAREL to get the deal.
For 2018's Black Friday Sale, YogaClub has a Black Friday Mystery Bundle, available now, with prices as low as $10! Ends 11/26.
You'll receive:
a FREE layering piece in your first month
a FREE sports bra in your second month, and
a FREE premium leggings in your third month!
Yoga Club now have services to make exchanges on your items, and there's even a community for Canadian subscribers!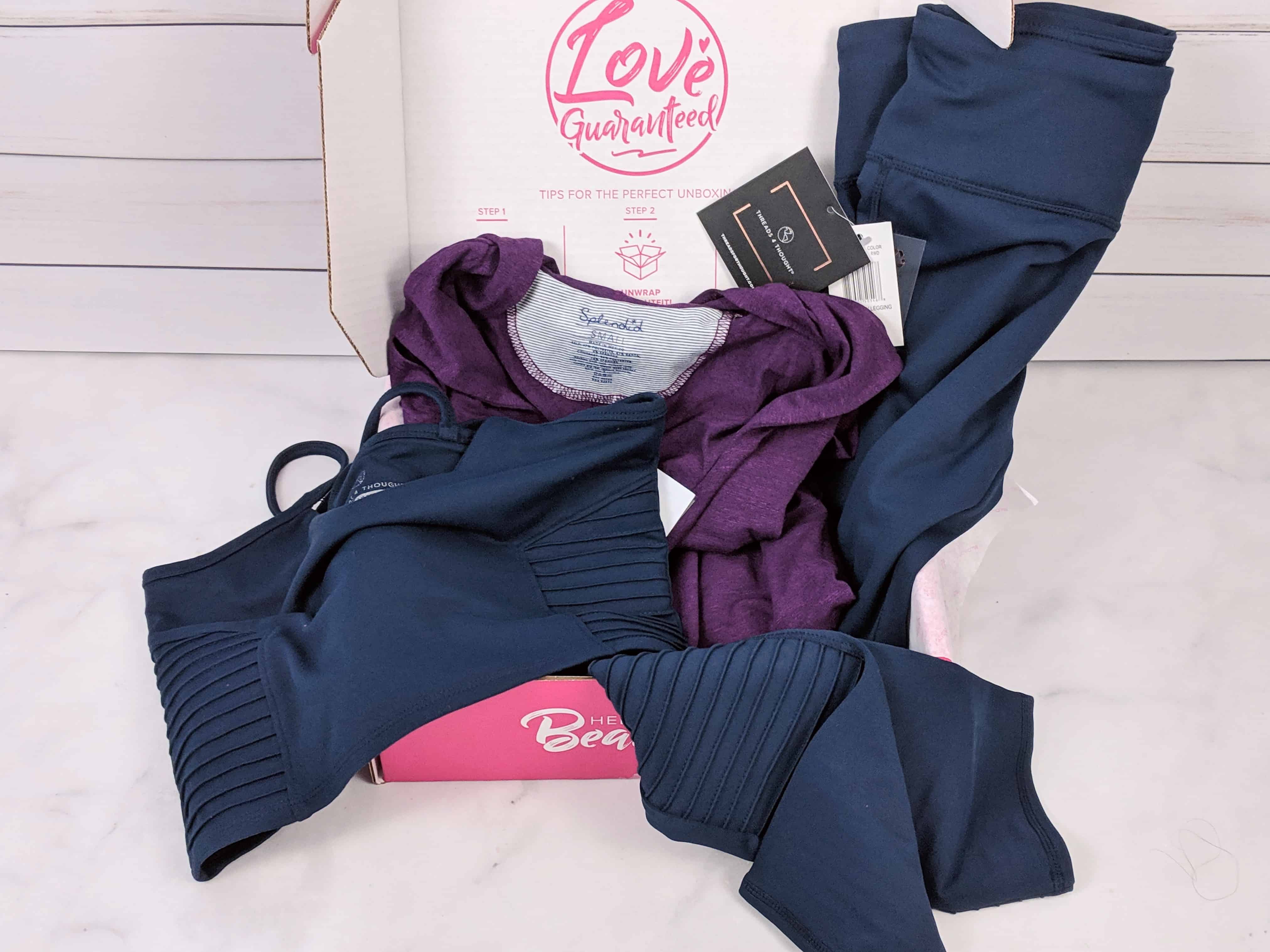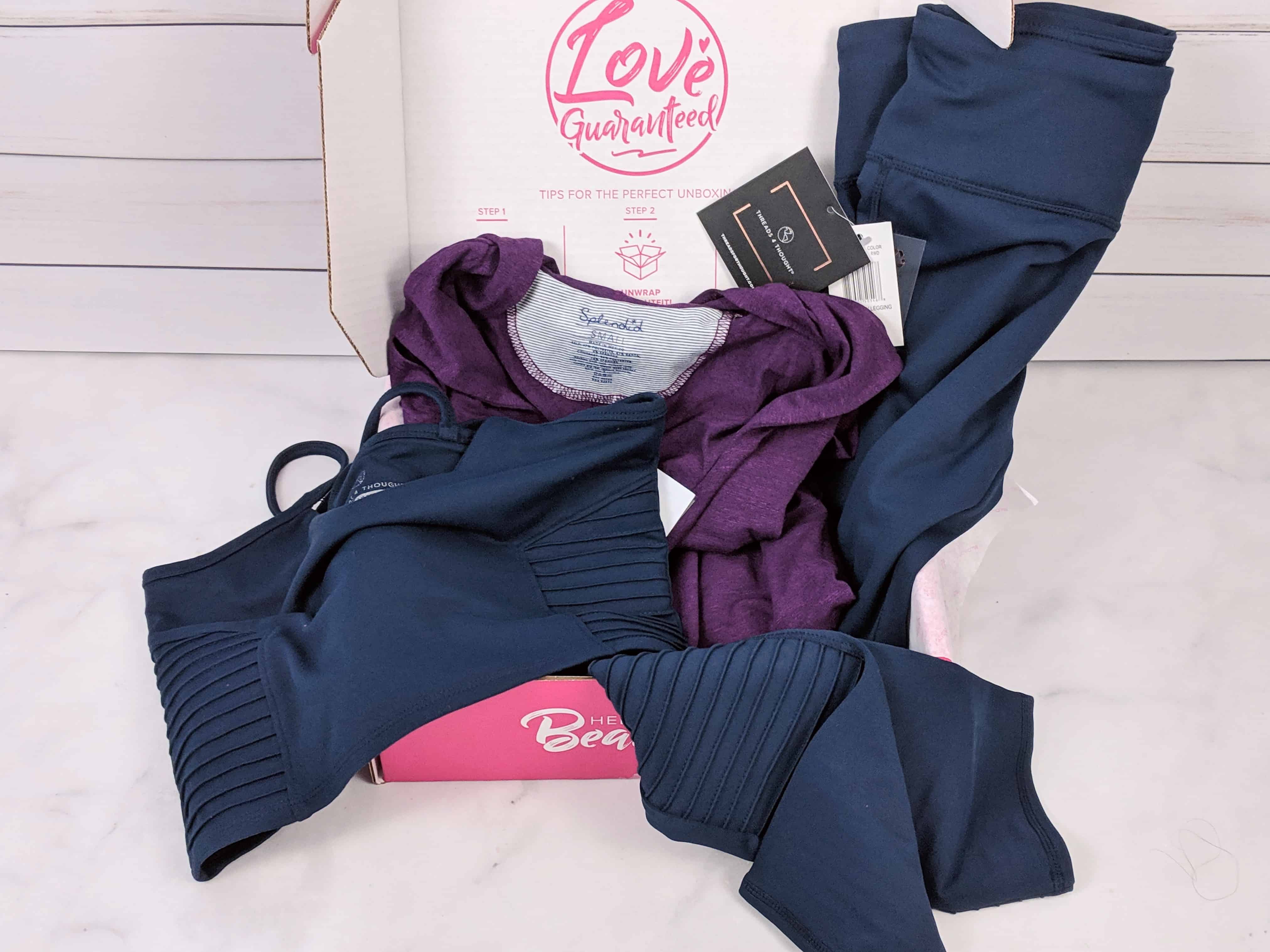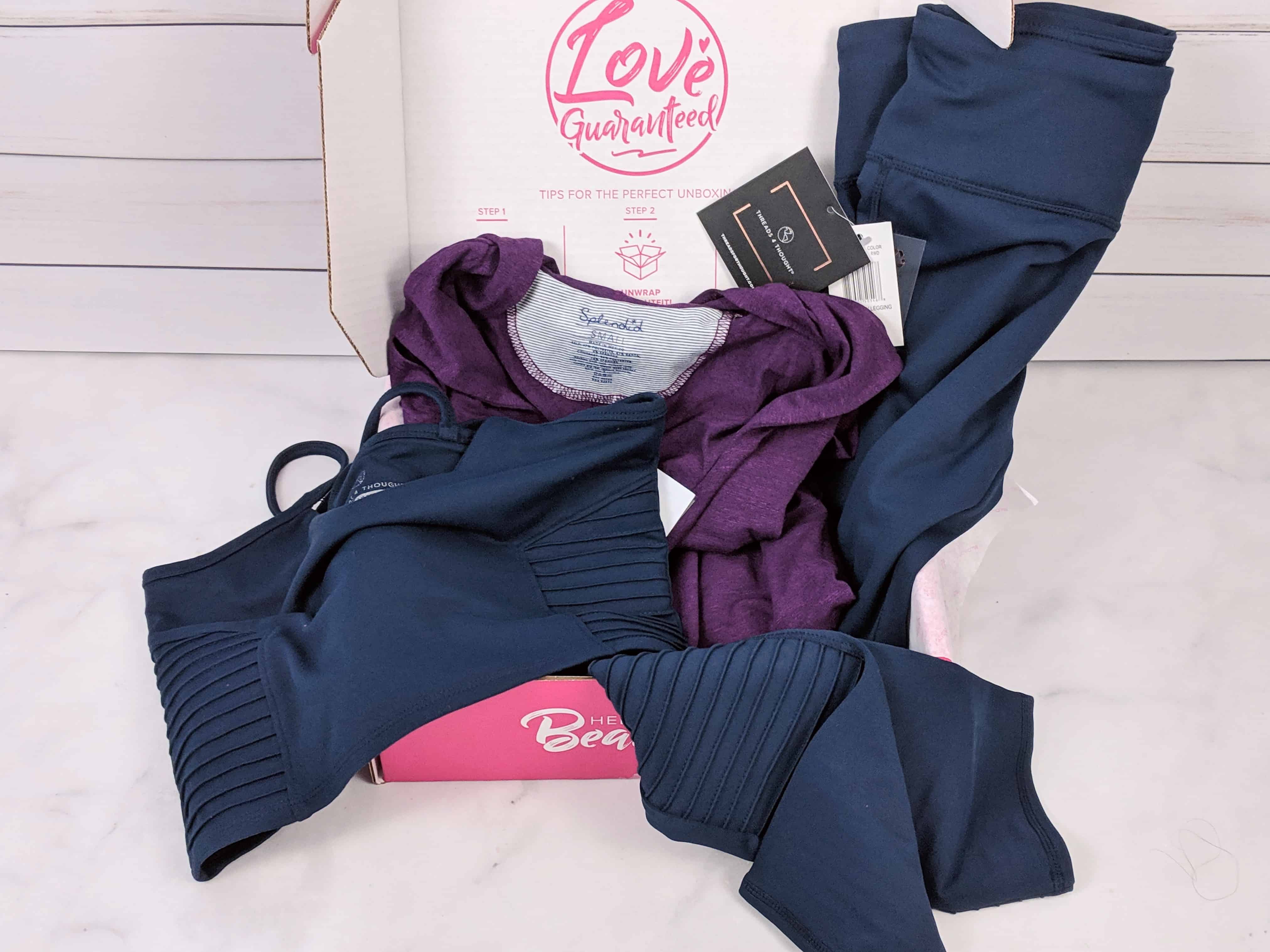 Everything was nicely wrapped in the box. Right away, I loved the colors! Blue and purples are my two favorites, so seeing them together was a nice surprise!
Moto Skinny Legging in Raw Denim This is a mid-rise legging that feels so soft on the skin. The waistband stays up throughout my activities. It's also squat proof.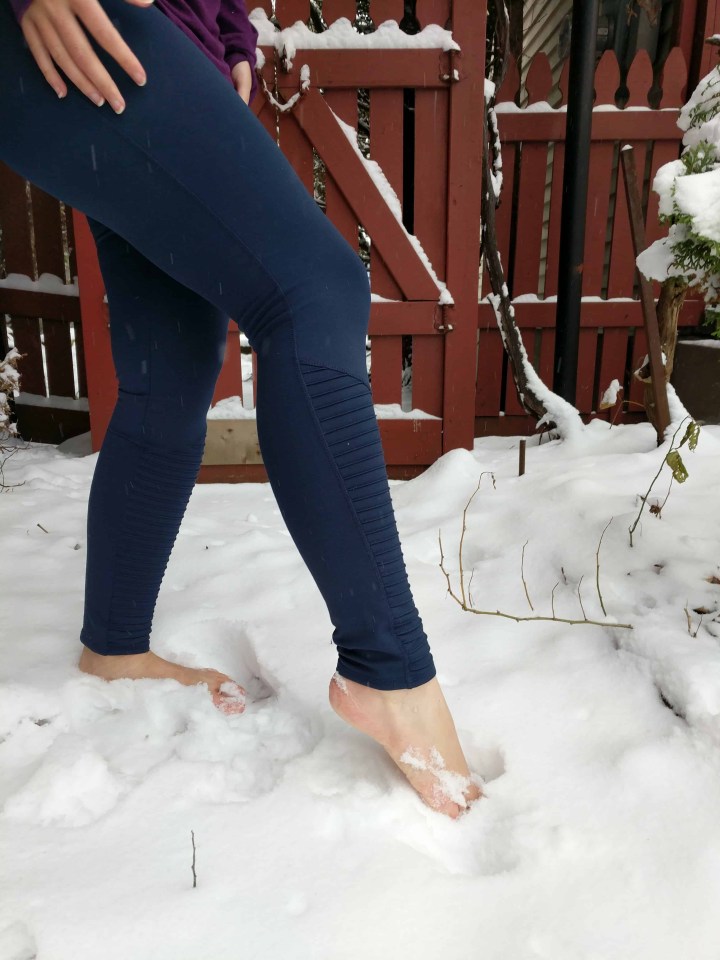 I love the front details. These are compression-leggings, but I wear my legging one size up to be able to wear them any time. (I fit in small, but I prefer medium sized leggings).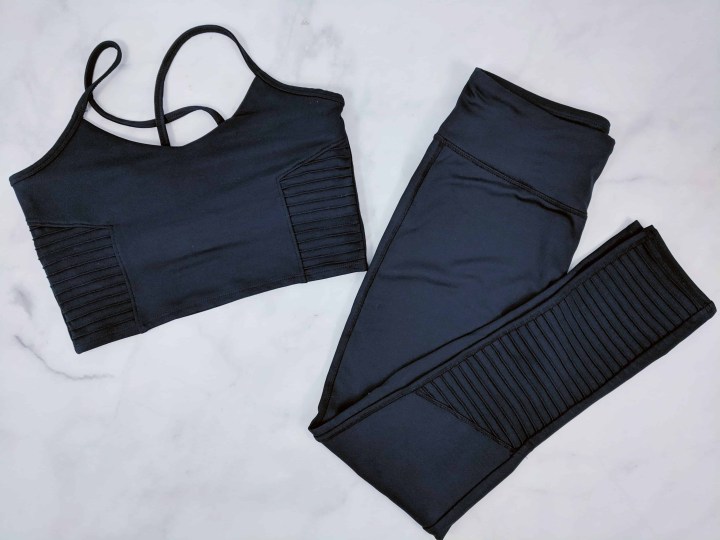 They came with a matching crop top.

Jax Crop Top in Raw Denim.  I like the idea of having a top that can act as a sports bra (light support), but this one was not a good fit for me. I asked for sports bra in Medium, but I wish this one would have followed my "top and shirt" size (small) has it's very low cut in the front, and I don't feel like I have enough cover for anything. I kept on tugging on it to cover my belly, but then my breast were freed. It's just a weird cut for me.

It's a really simple crop top and I've seen pictures of other subscribers who received this exact same leggings/crop top and it looks amazing!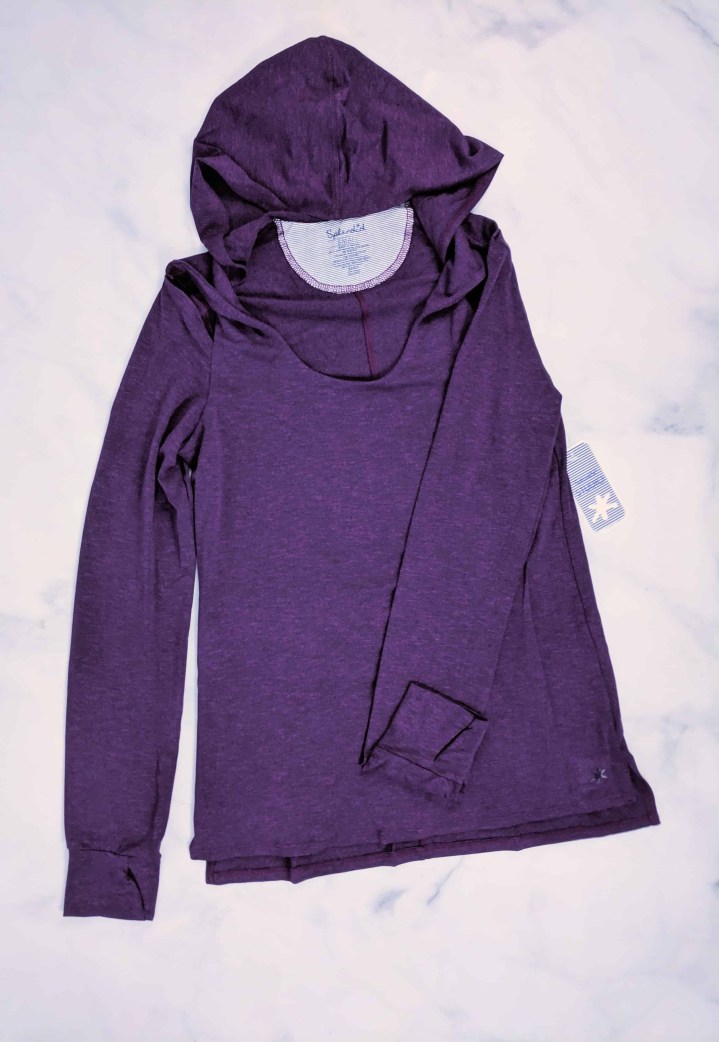 Splendid Hooded Twist Shoulder Top. I love this top! It's soft, the color is rich and deep, and I can wear it for brunch, yoga, or to lounge around.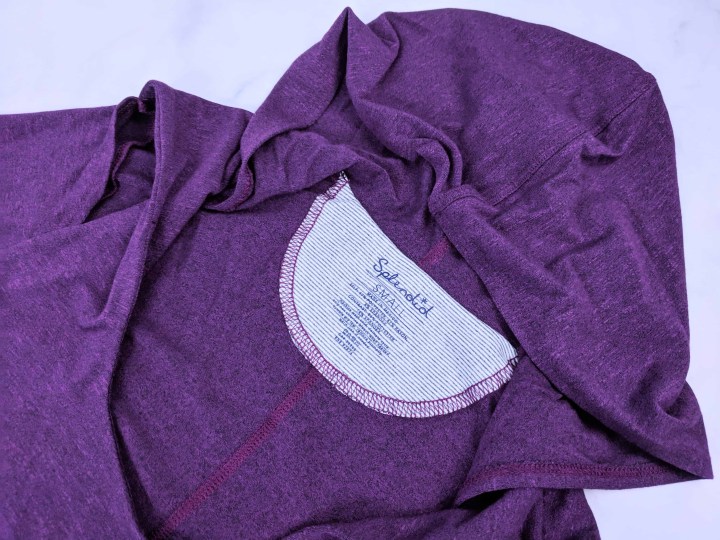 The hoodie is super lightweight, and deep enough to deal with a ponytail!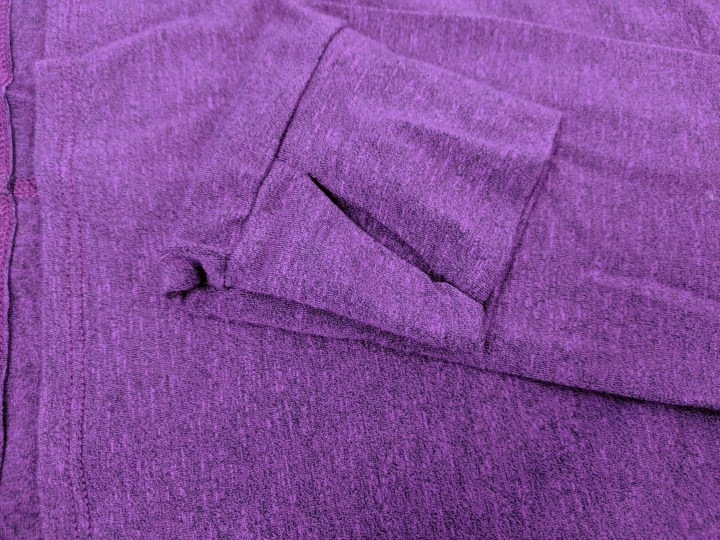 It has thumb holes for more comfort. I like this top to work in my office as it's a bit cold there and I like to cover a bit of my hands when typing.

The twisted part leaves some room for cold shoulder look.
The outfit all together. I really like the mix of colors this month!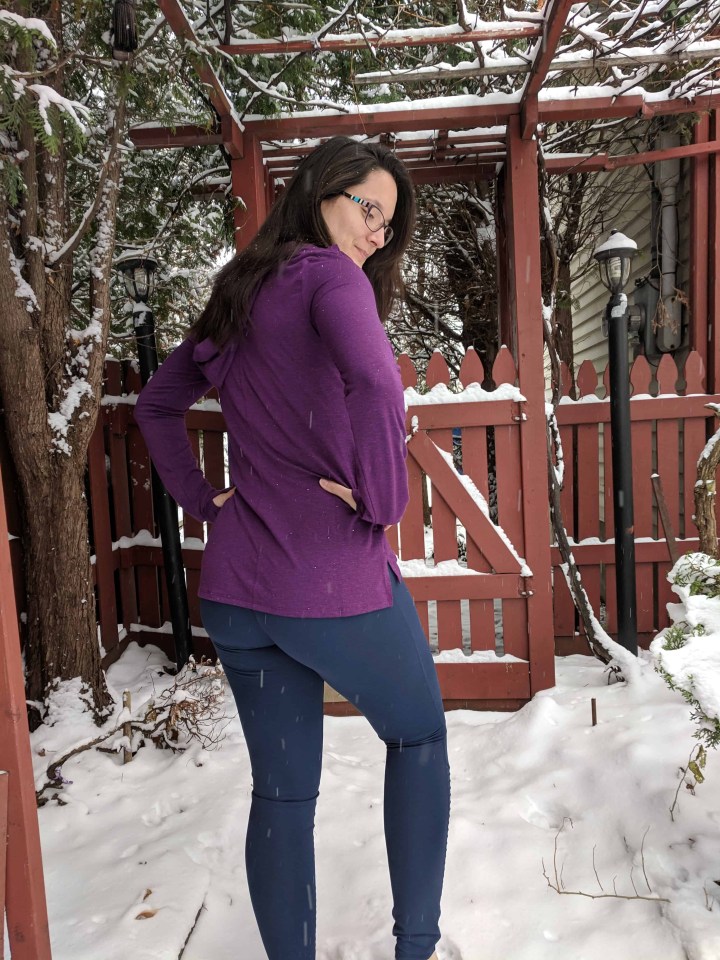 It even fits my glasses! I love the leggings and the top together, but the pants also looked great with a big woolen sweater.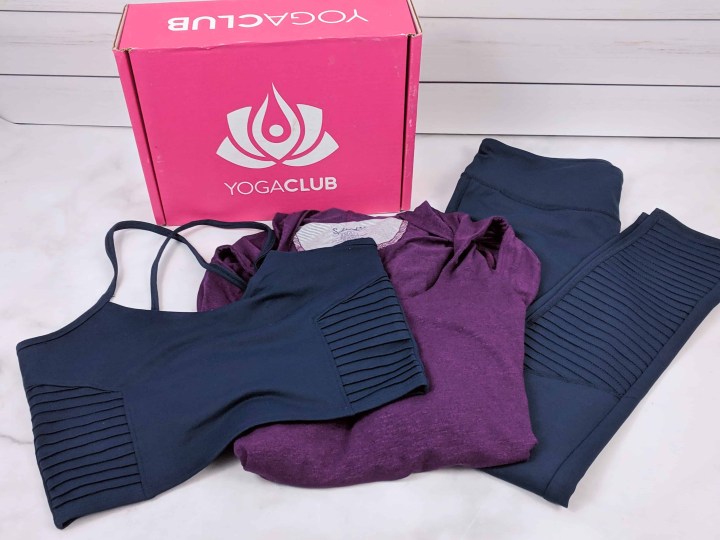 I love this month's colors! The purple top is lovely and I love that I can use it as a layer on top of my yoga clothes to go to my class, or by itself to hang out, or under another light jacket for when it's a bit cooler. The blue leggings are so comfortable, even though they don't have that buttery feel so that so many yoga pants have, but they can easily be dressed up or down for a different occasion. My only "meh" was the crop top, only because this isn't a style that I'm comfortable with, so I have a harder time making it work.
If you know of a brand that doesn't fit you or that you don't want, a style that you prefer, or any other thing you want to let them know, you can send them an email and they will make a note to your account. And if you want to change your subscription or the schedule (instead of monthly, you want the box quarterly), you just need to send them a message through your account and they will make the arrangements as soon as possible.
Have you tried YogaClub? What do you think of this month's personalized selection?