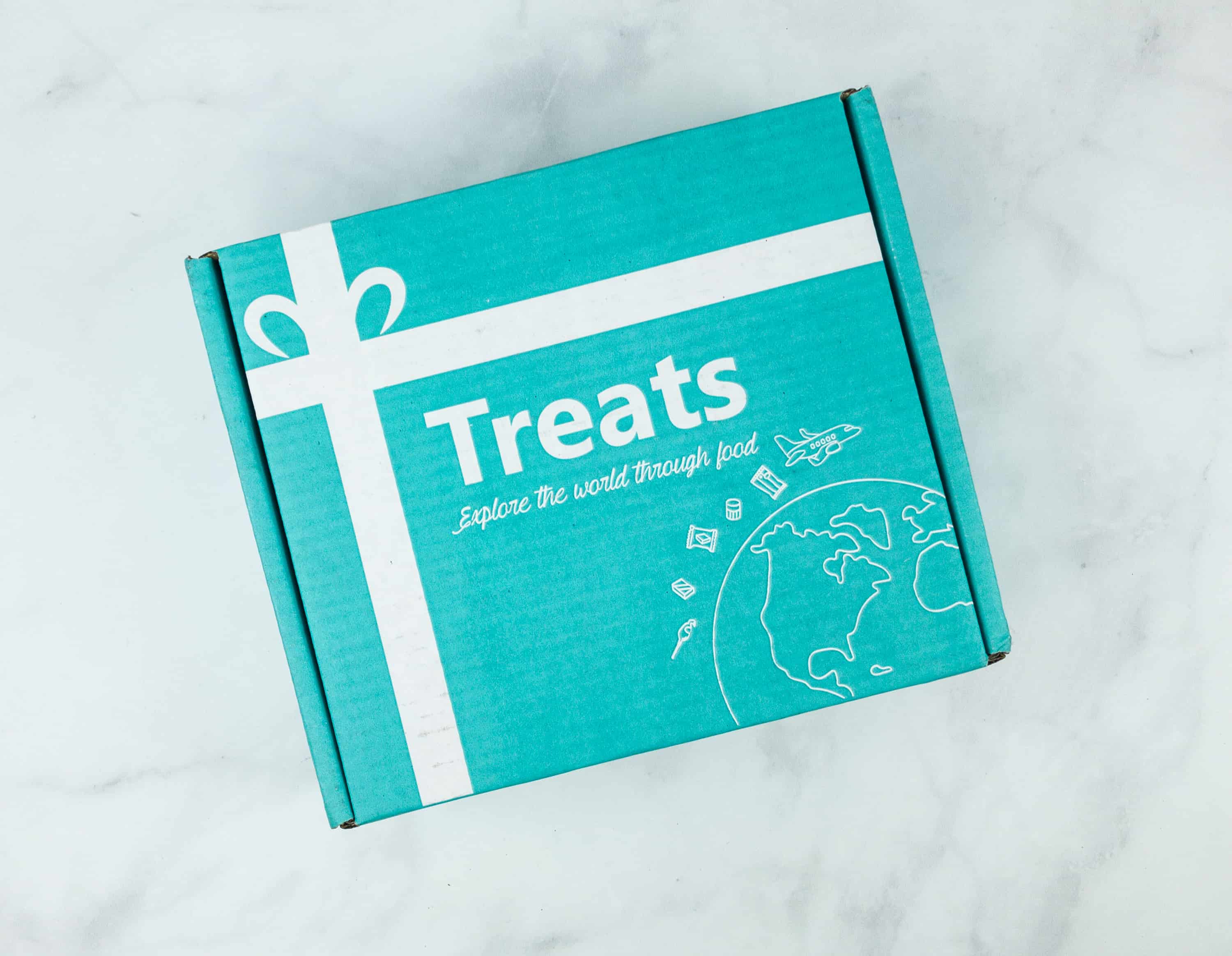 Treats is a monthly snack subscription full of snacks from around the world. You can expect to receive eclectic and interesting snacks that you've never sampled before (unless, of course, you've lived in the featured country recently)! The Standard Pack offers 4-5 snacks, while the Premium box offers 8-10. It's quick to enroll, and you'll get your first box within a few days of when you subscribe.
This is a review of the premium pack – $25.95 per month.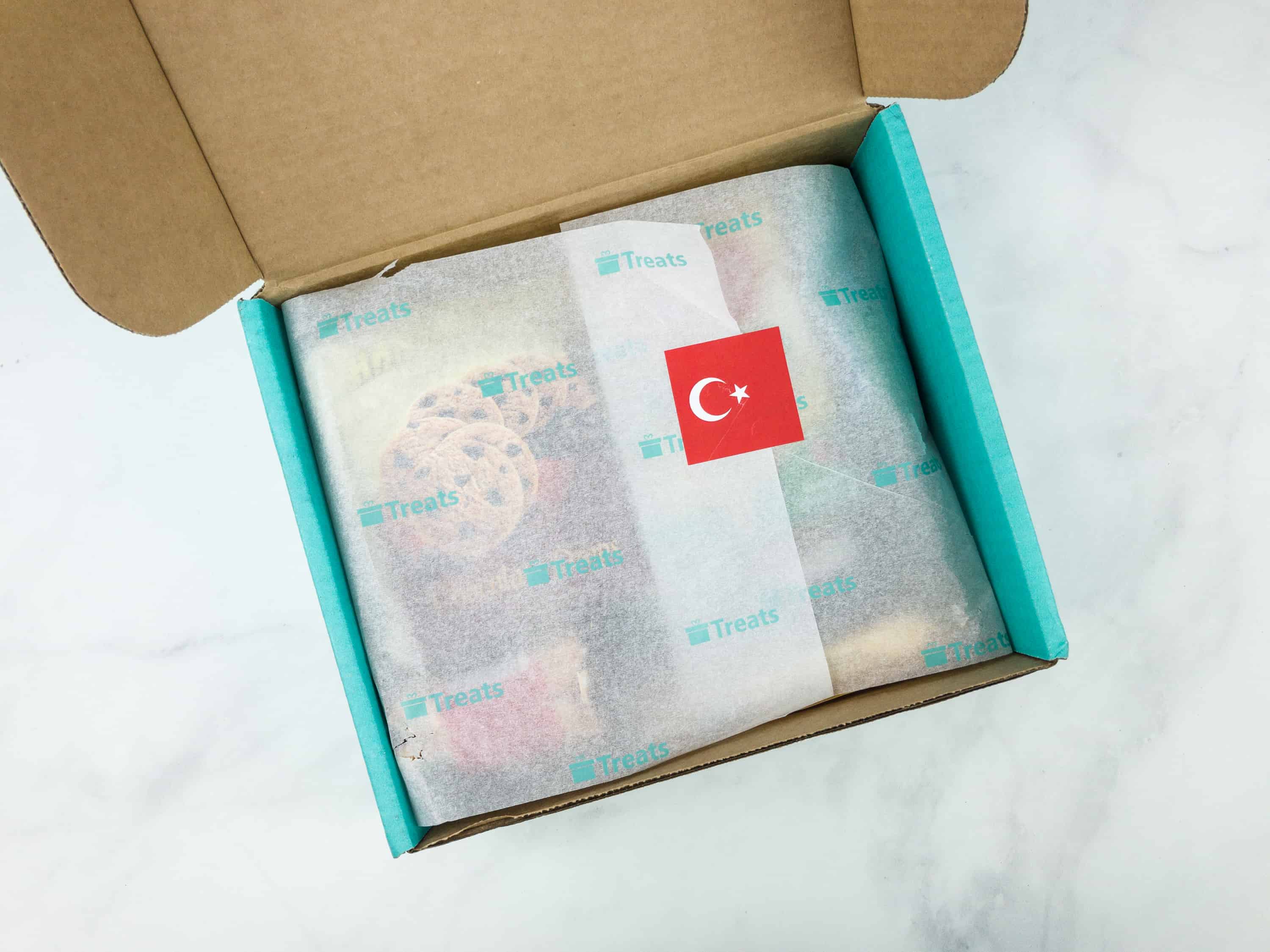 This month's Treats destination is Turkey! The packaging is simple and elegant, and you are always greeted with the flag of the featured country when you open the box. Tissue paper keeps the contents a secret until you are ready to dive in.
DEAL: You can save 15% on your first month with coupon code HELLO15.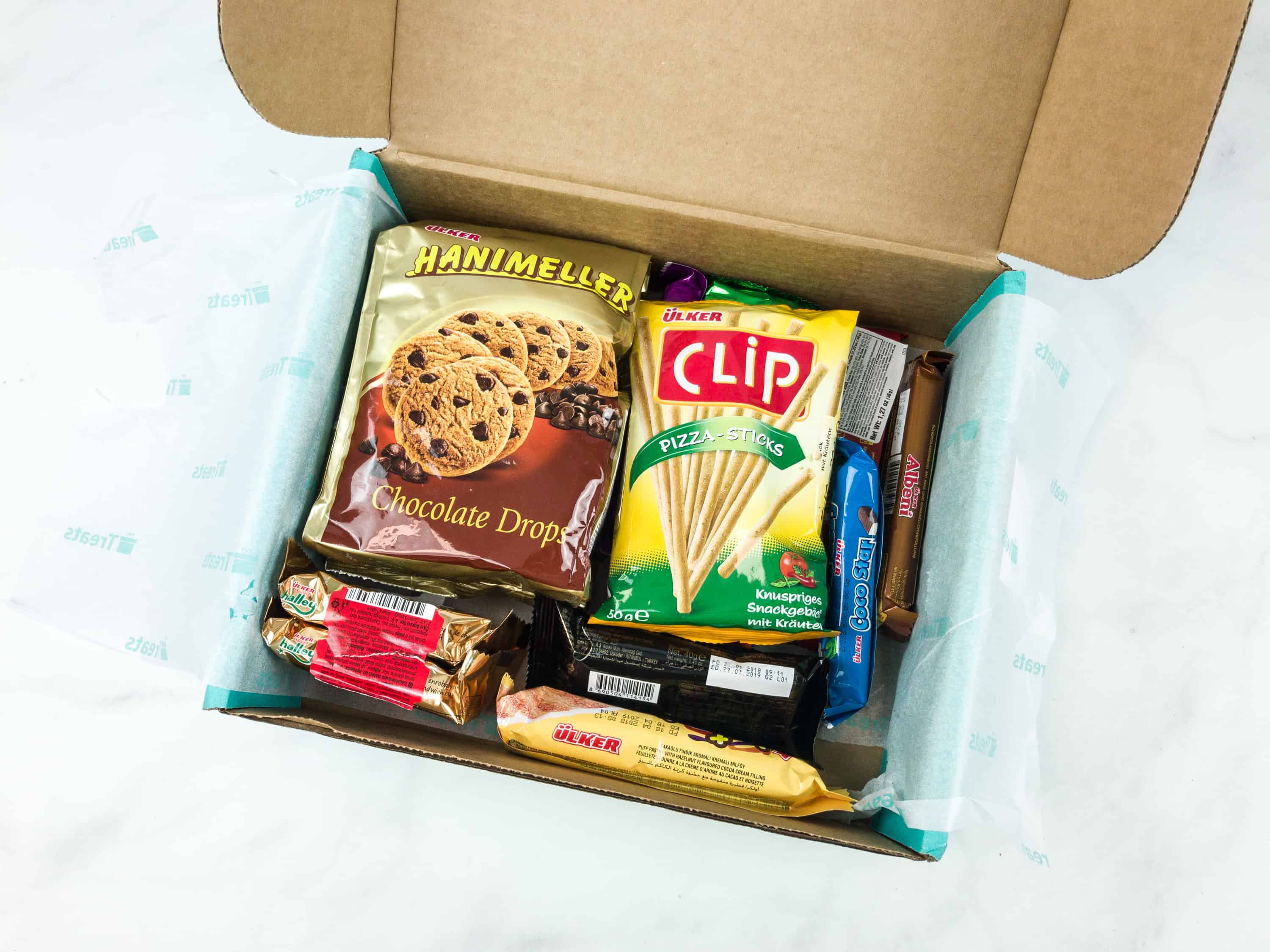 The box is filled to the top with goodies! Everything comes in its original packaging, often solely in the language of the featured country – sometimes it's just as much fun to see the unique package styling as it is to try the snacks! The box is always so full, that they don't need to use any extra packing material.
The box always includes a beautiful postcard welcoming us to this month's Treats destination. Usually, it is a shot of one of the most iconic landmarks of the country. This month, it's Cappadocia, Turkey!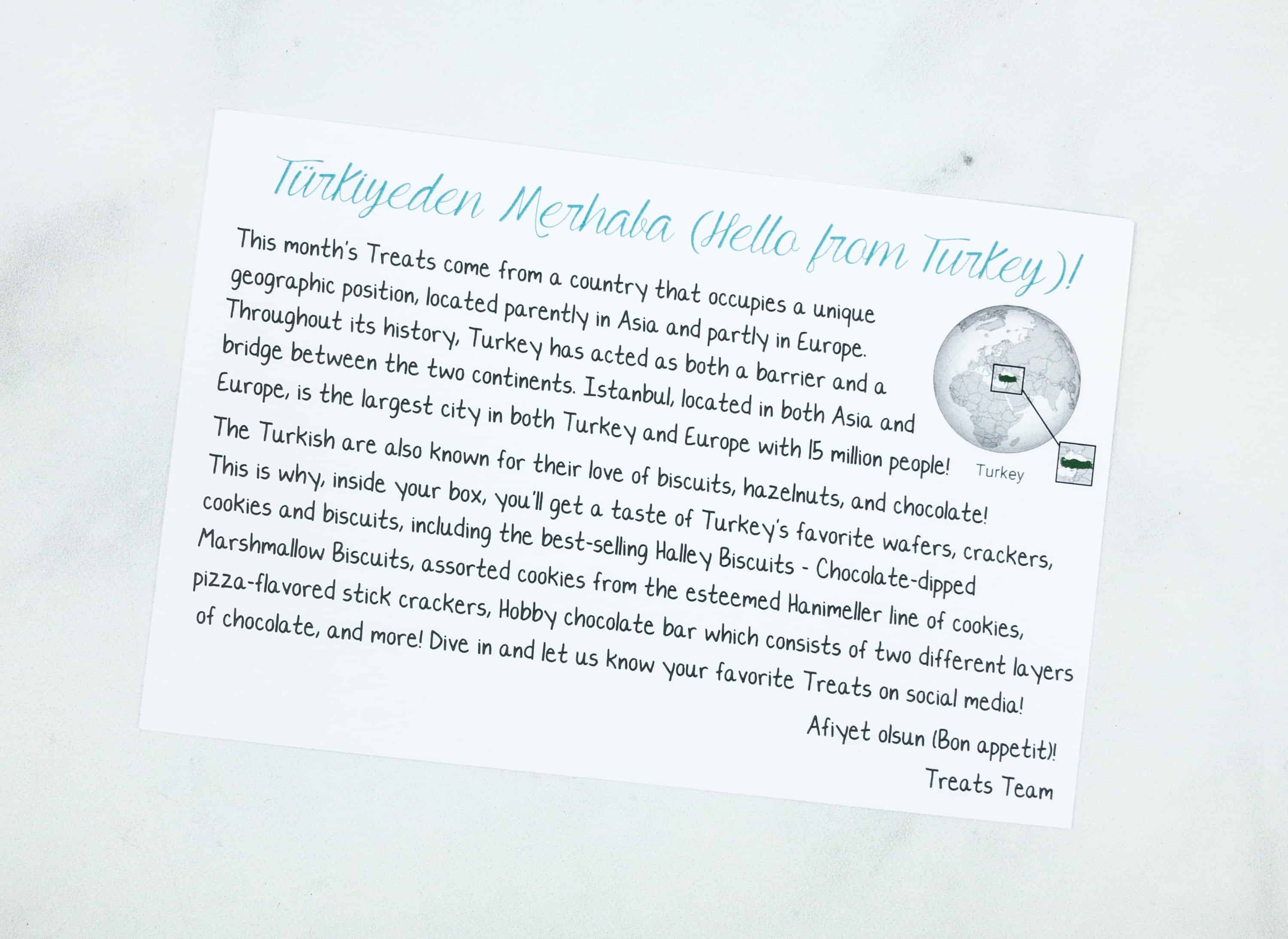 The introduction card tells a little about the snack culture and points out some of the flavors or snack styles that are popular or unique to the destination.
Another card features facts about Turkey, plus a clue for next month's box.
This month's featured recipe is Turkish Baklava.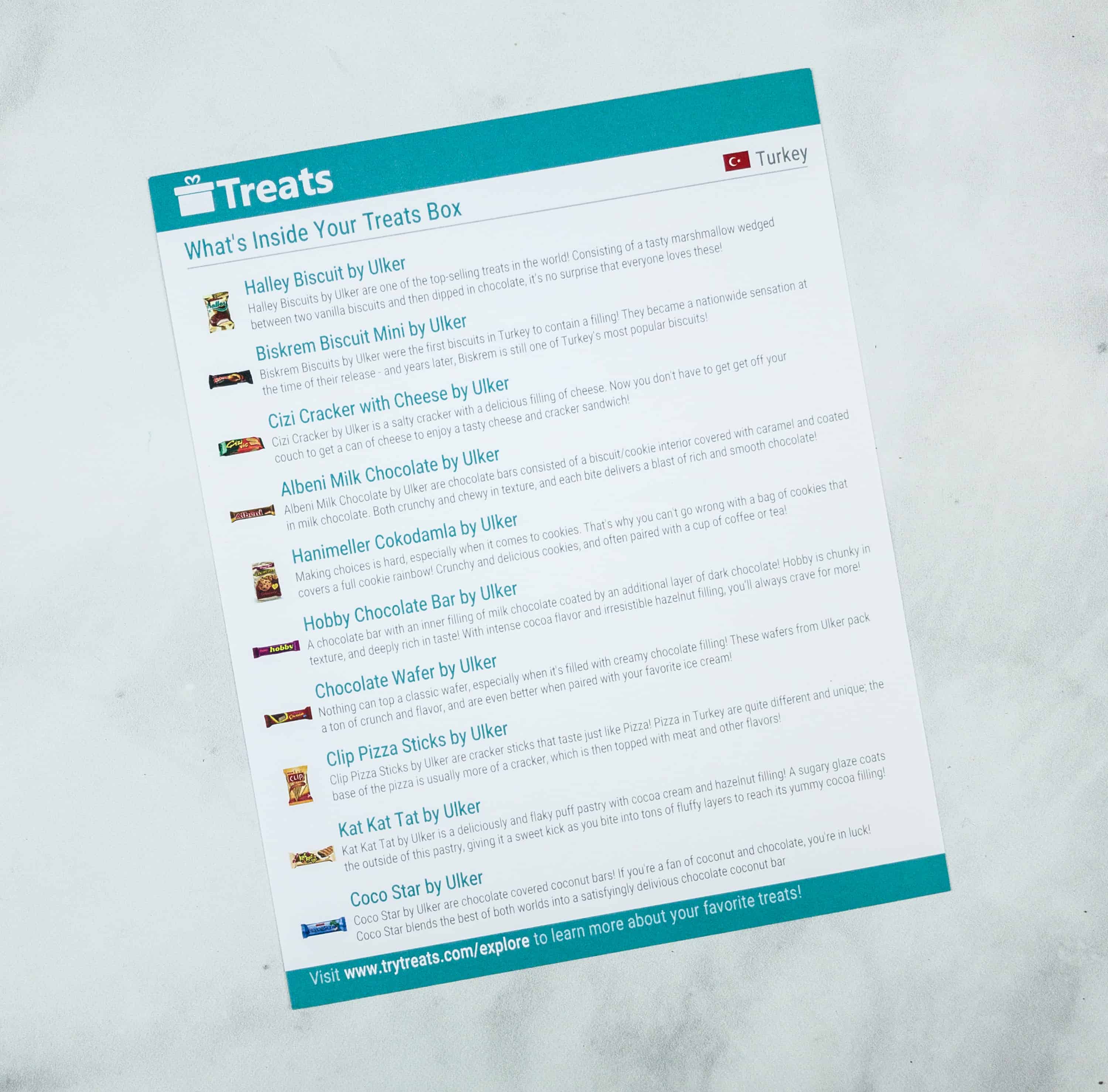 There is also a handy info card that gives the name and maker of each treat, as well as a short description of each. The blurbs give you a sense of what to expect, but you'll have to check each treat's label (and possibly hire a translator) for more detailed info on ingredients and nutrition. Even with the card, the only way to truly appreciate everything is to taste it!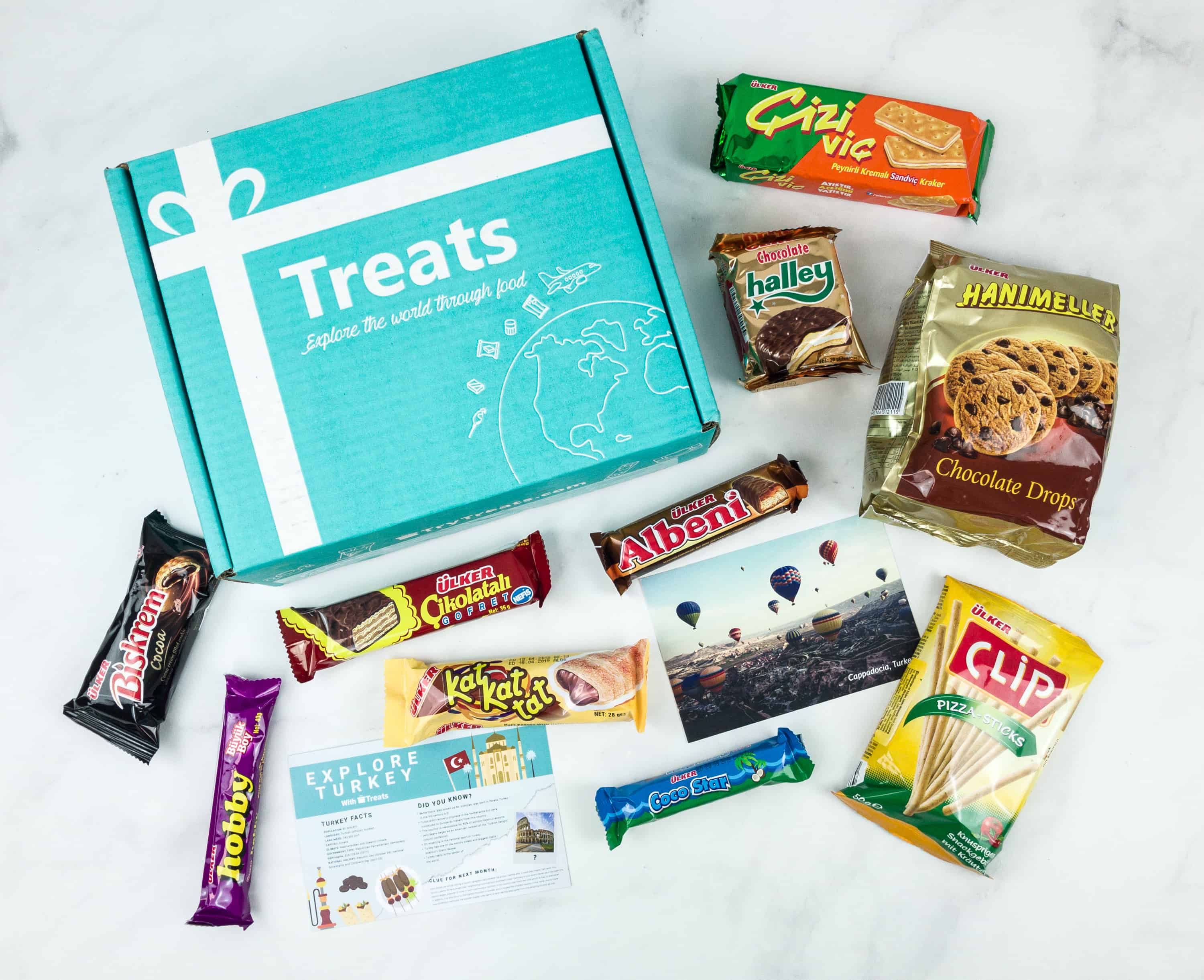 Everything in the box. The composition of each Treats collection depends on the local snacking culture, but there is usually a good mix of sweet and savory and individual and family packs.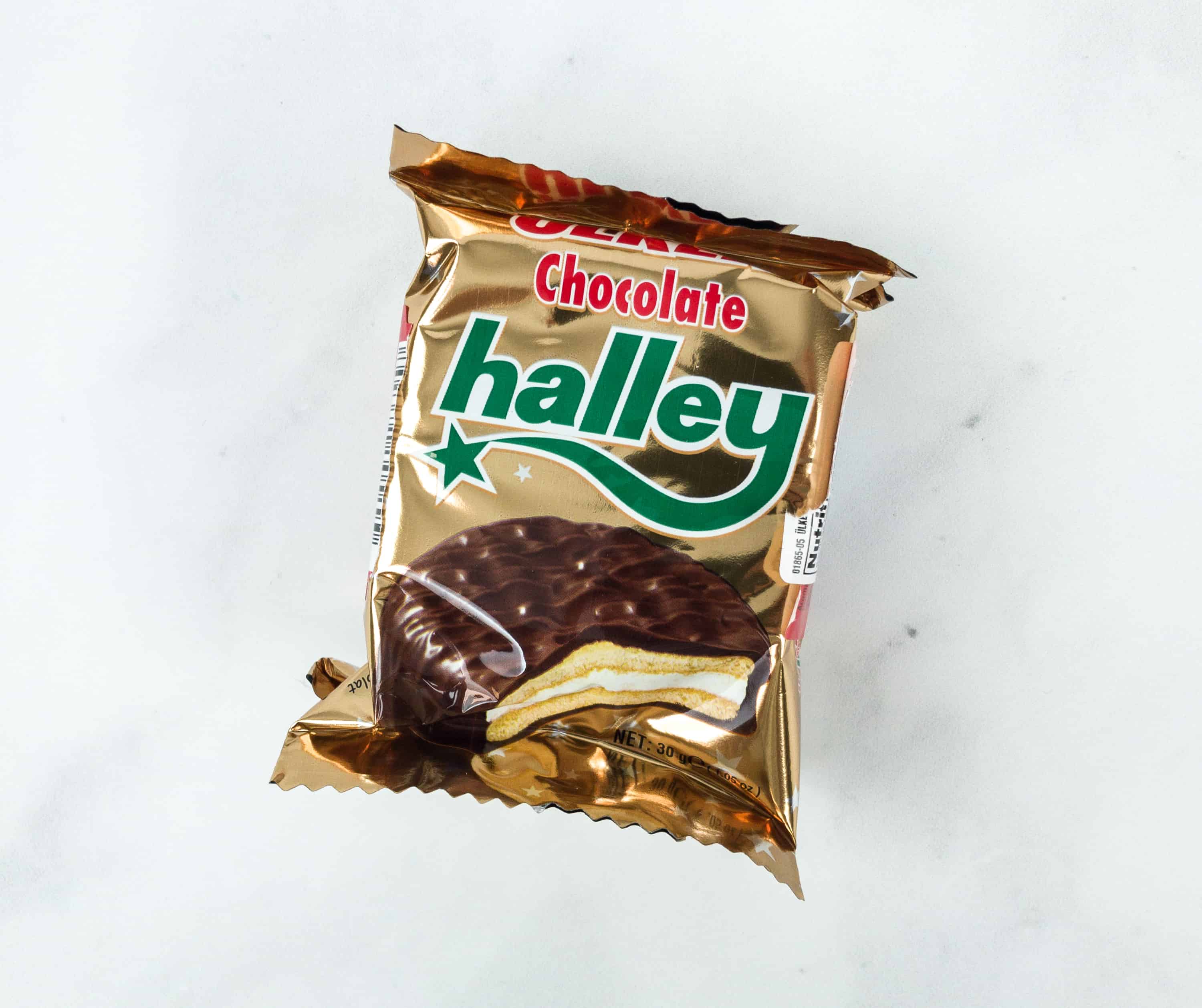 Ulker Chocolate Halley Biscuit ($0.55) If you are familiar with Korea's choco pie, this snack resembles it completely. It is a cake filled with marshmallow and covered in chocolate.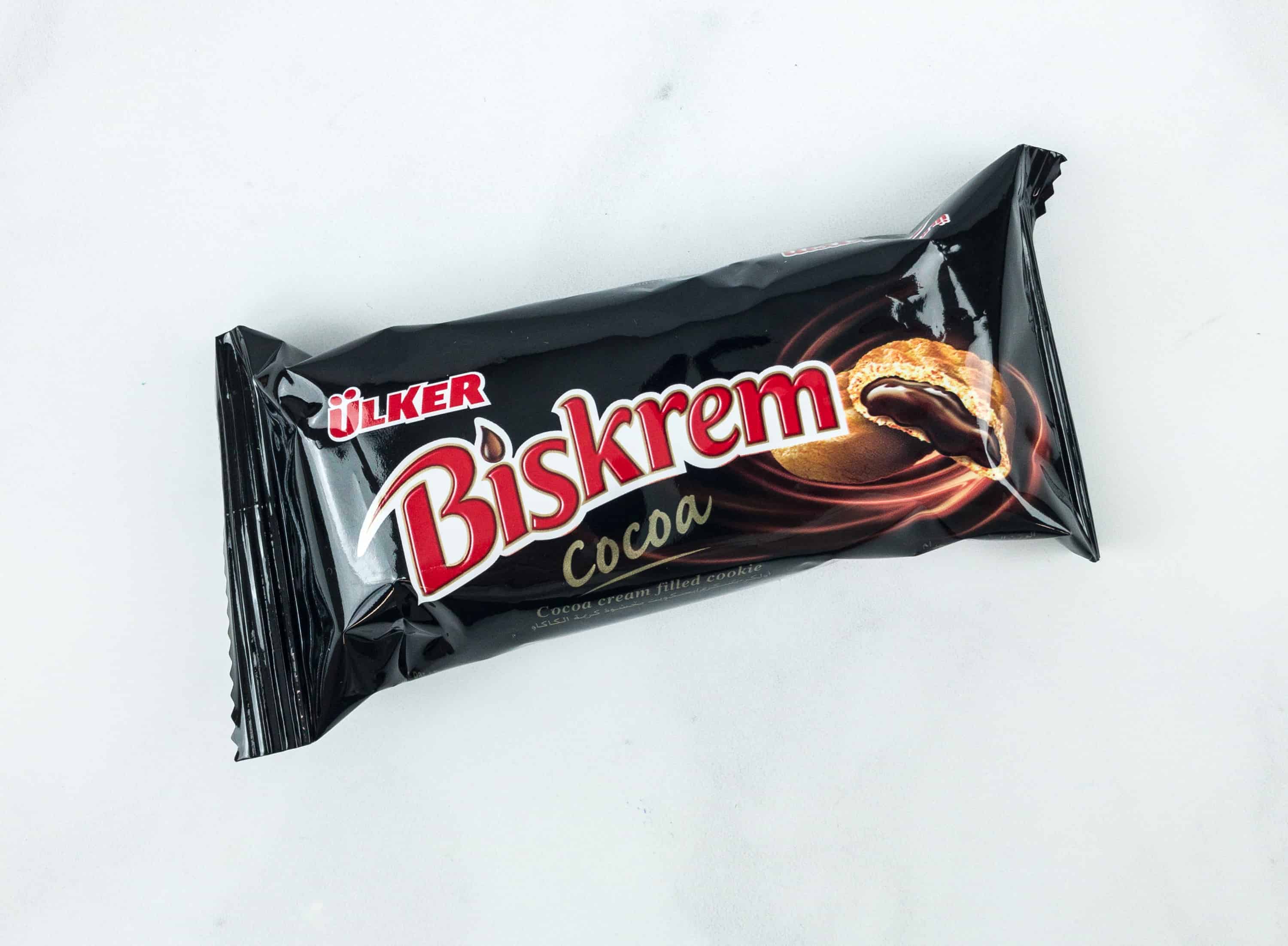 Ulker Biskrem Biscuit Mini ($5.39 Full-Size 205g) These cookies are made special by their cocoa cream filling. They're yummy and satisfying!
Ulker Cizi Cracker With Cheese ($1.22 Full-Size 70g) Cheese and crackers is always a winning combination! This snack is made with salty biscuits and a cheese filling, and it's usually paired with tea or Turkish coffee.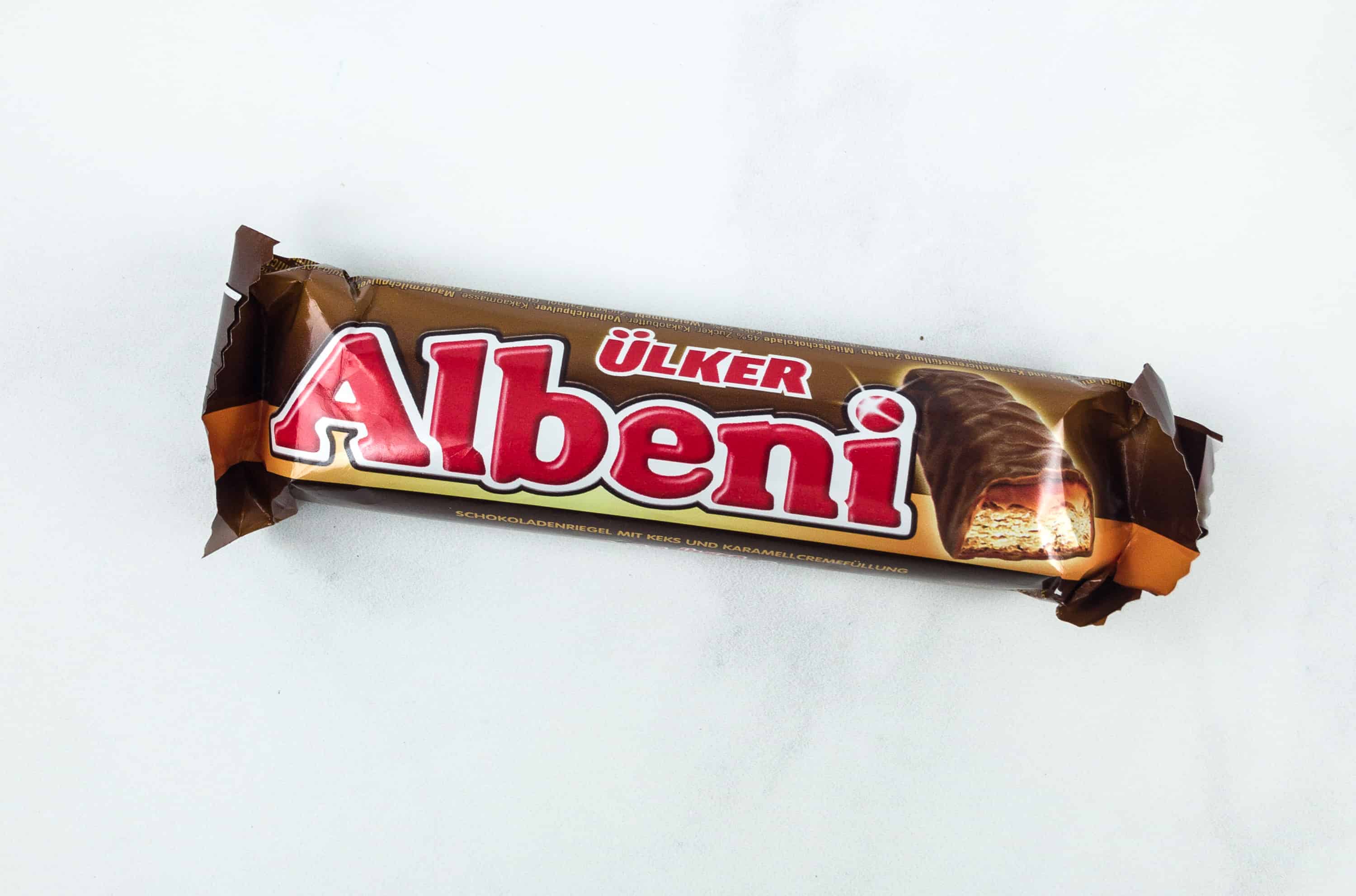 Ulker Albeni Milk Chocolate ($0.42) It's a snack bar made with biscuit and caramel filling and coated with rich chocolate. I love the crunch and the sweetness of the filling.
Ulker Hanimeller Cokodamla ($1.79 Full-Size 200g) Chocolate chip cookies, anyone? That is what Cokodamla looks like to me, although the consistency is different. There's a lot of chocolate bits in it too, but they weren't my fave.
Ulker Hobby Chocolate Bar ($0.87) This one is chocolate overload! The thick chocolate bar even comes with hazelnuts for that added crunch. It was sort of a crumbly texture, but delicious!

Ulker Chocolate Wafer ($0.72) It seems that Turkish people really love chocolate coated bars. This one is made with thin and crunchy wafer. As expected with Ulker bars, it's coated with rich chocolate and it's not overly sweet! The filling is hazelnut and it was out of this world!
Ulker Clip Pizza Sticks ($2.37) These biscuit sticks are similar to Japan's Pocky. It's pizza-flavored and each piece is really crunchy. One of my fave snacks, I may have snuck this one away to my personal stash.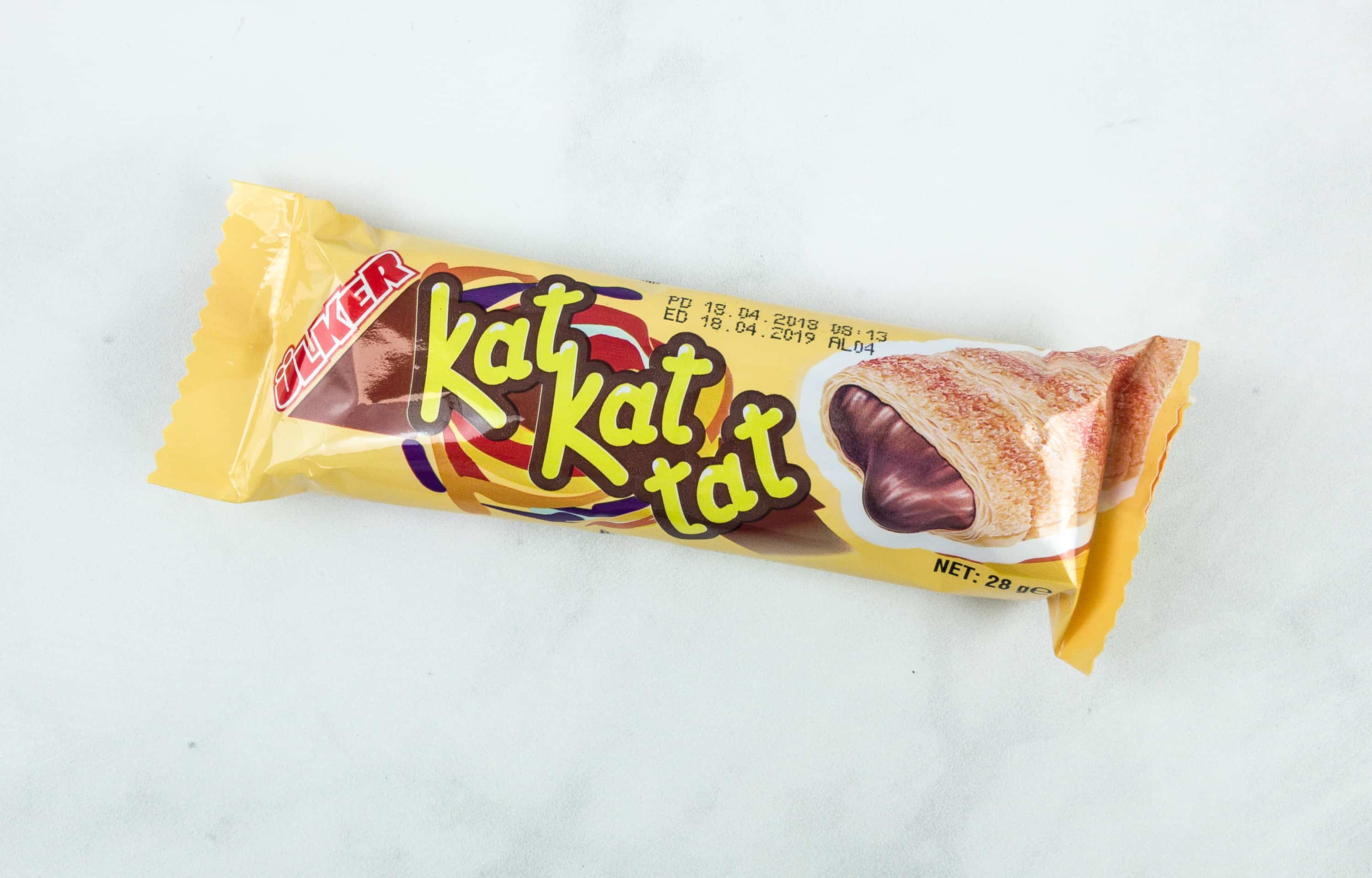 Ulker Kat Kat Tat ($0.68) Next is a puff pastry that has a hazelnut flavored chocolate filling. It is so flakey and delicious!

Ulker Coco Star ($1) A chocolate covered coconut bar is the perfect ending to this month's box. The coconut in this snack has its own sweet taste that is further enhanced by the chocolate coating.
This month's Treats is a great introduction to Turkish snacks and treats. Most of them are covered in chocolate and I'm not complaining because they are all delicious. There are also a couple of treats that looked familiar because they resembled famous treats from other countries. Overall, I had fun munching on the treats and I even got to share some with the family! If you love learning about other countries through their snacks, this subscription is a must-try!
Have you tried Treats yet? What did you think of the box?