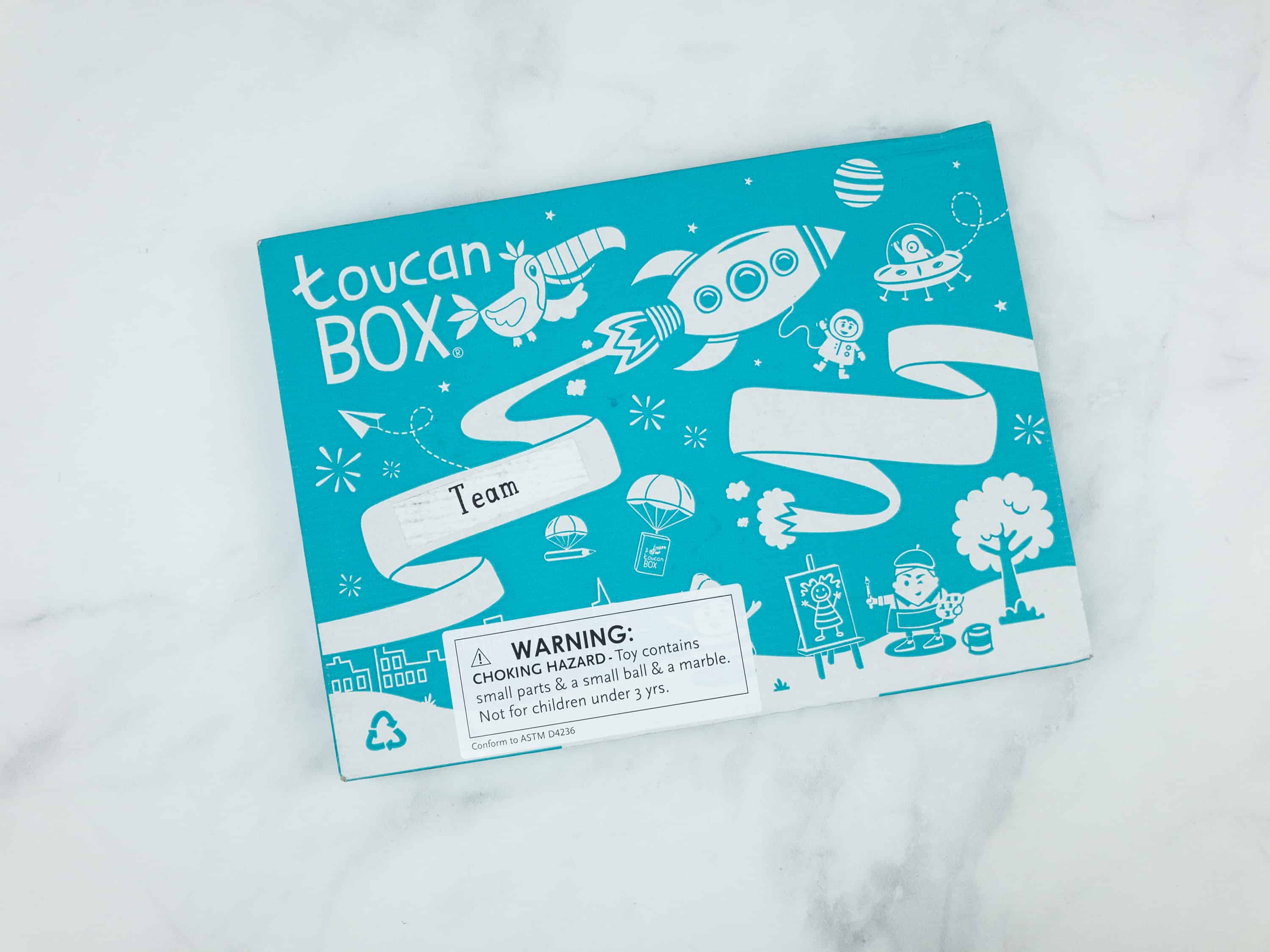 toucanBox is a monthly activity subscription box that encourages creativity through crafting, learning and imaginative play for children aged 3- 8. It is the box's goal to create a safe outlet for kids to develop their curiosity and critical thinking, open their minds to new ideas and express themselves freely. It includes puzzles, games, experiments, and recipes that are high quality and safe.
The box is personally addressed to the children with everything you need like the materials, instructions, and magazine.

DEAL: Get your first box free! USE THIS LINK to get the deal. Just pay the shipping of $1.95.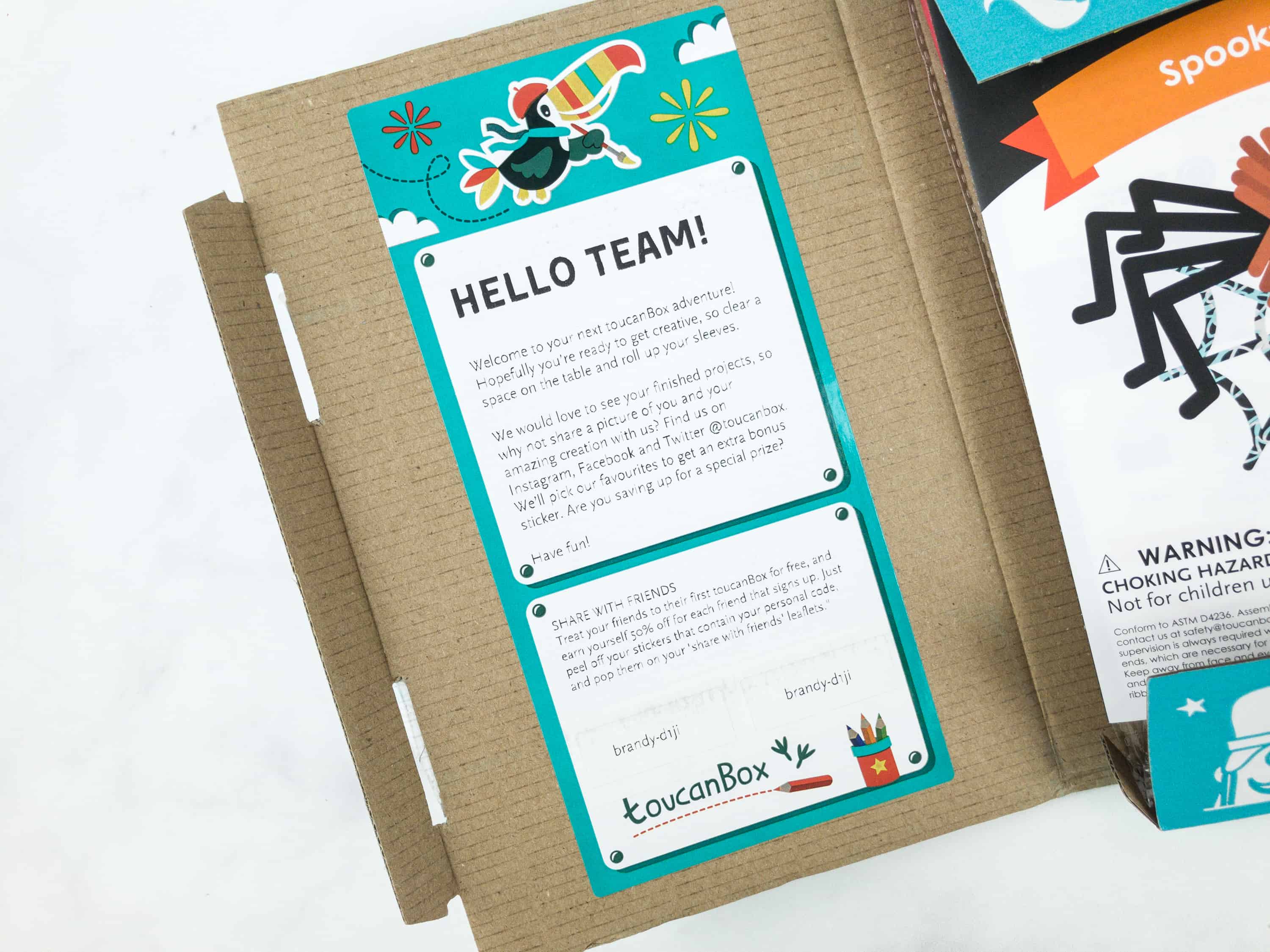 We are greeted with a uniquely laid out box that features the 2 crafting activities and its materials. It is designed to fit the needs of the UK Royal mail – but in the cutest little flat box! You know this one is really going to grab and go!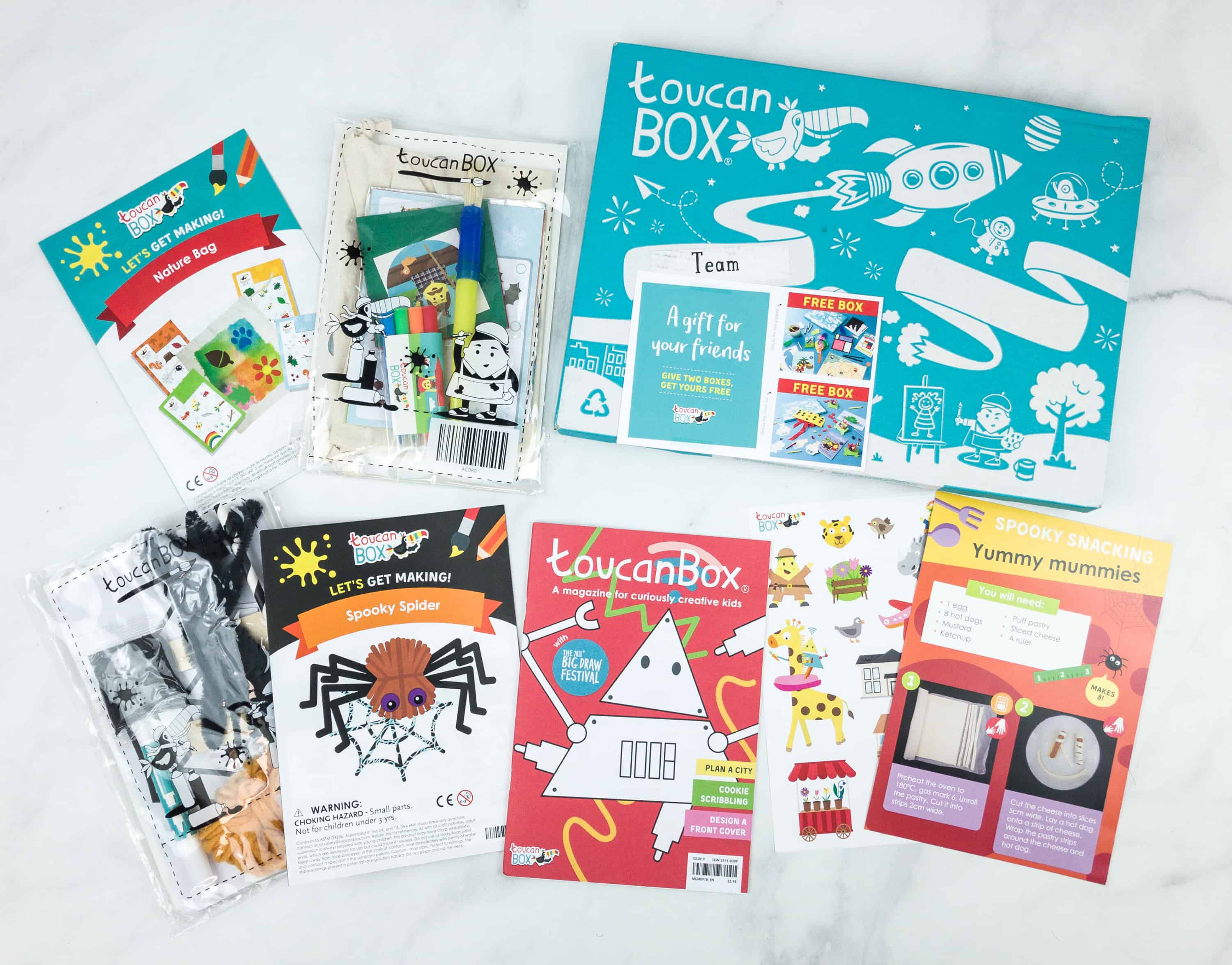 Everything in the box!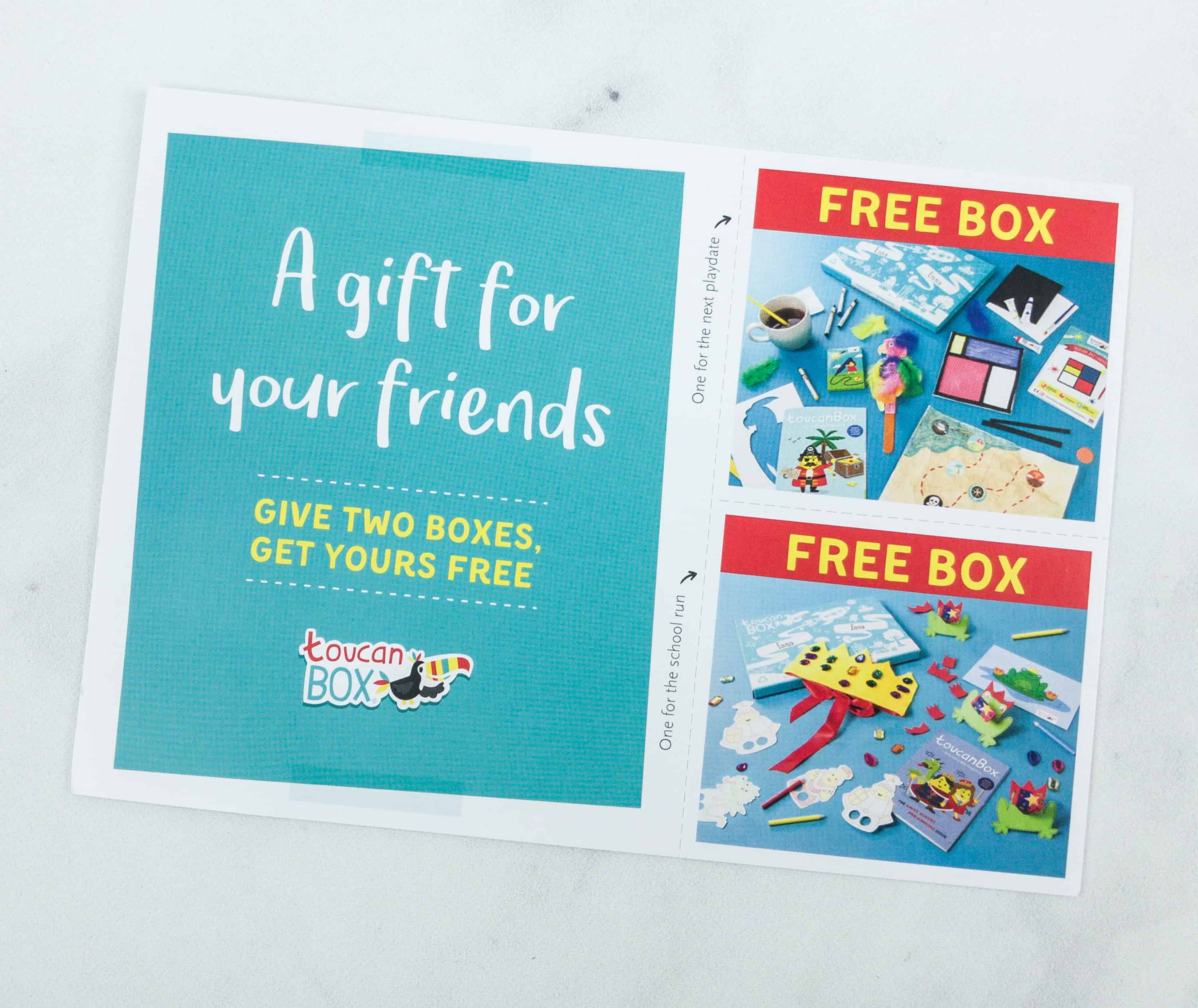 There are tear-off coupons you can share with others.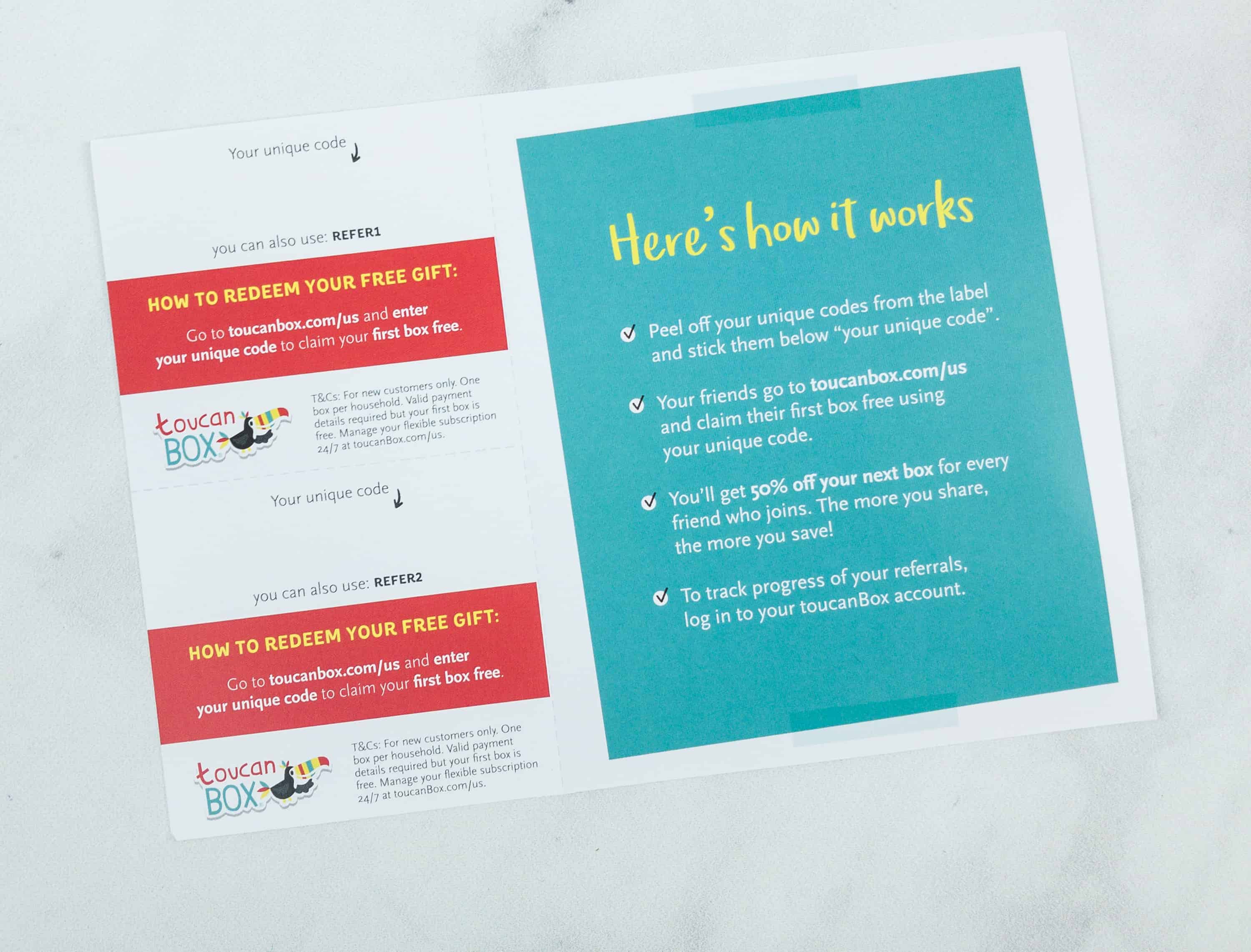 It includes instructions on how to redeem the free gift (just use this link to activate!).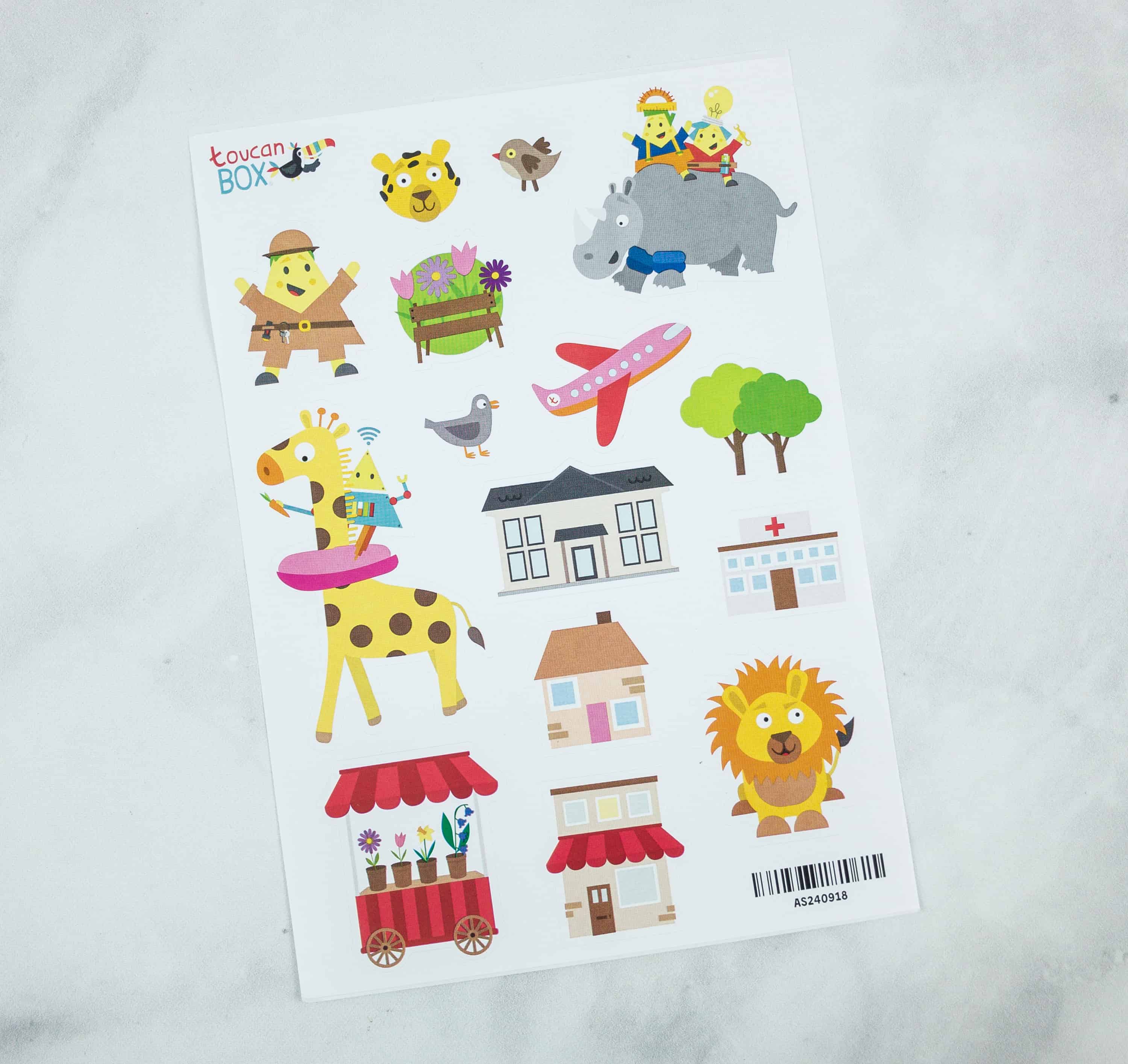 We also got a colorful sticker sheet!

It features different kinds of animals and characters the kids can enjoy.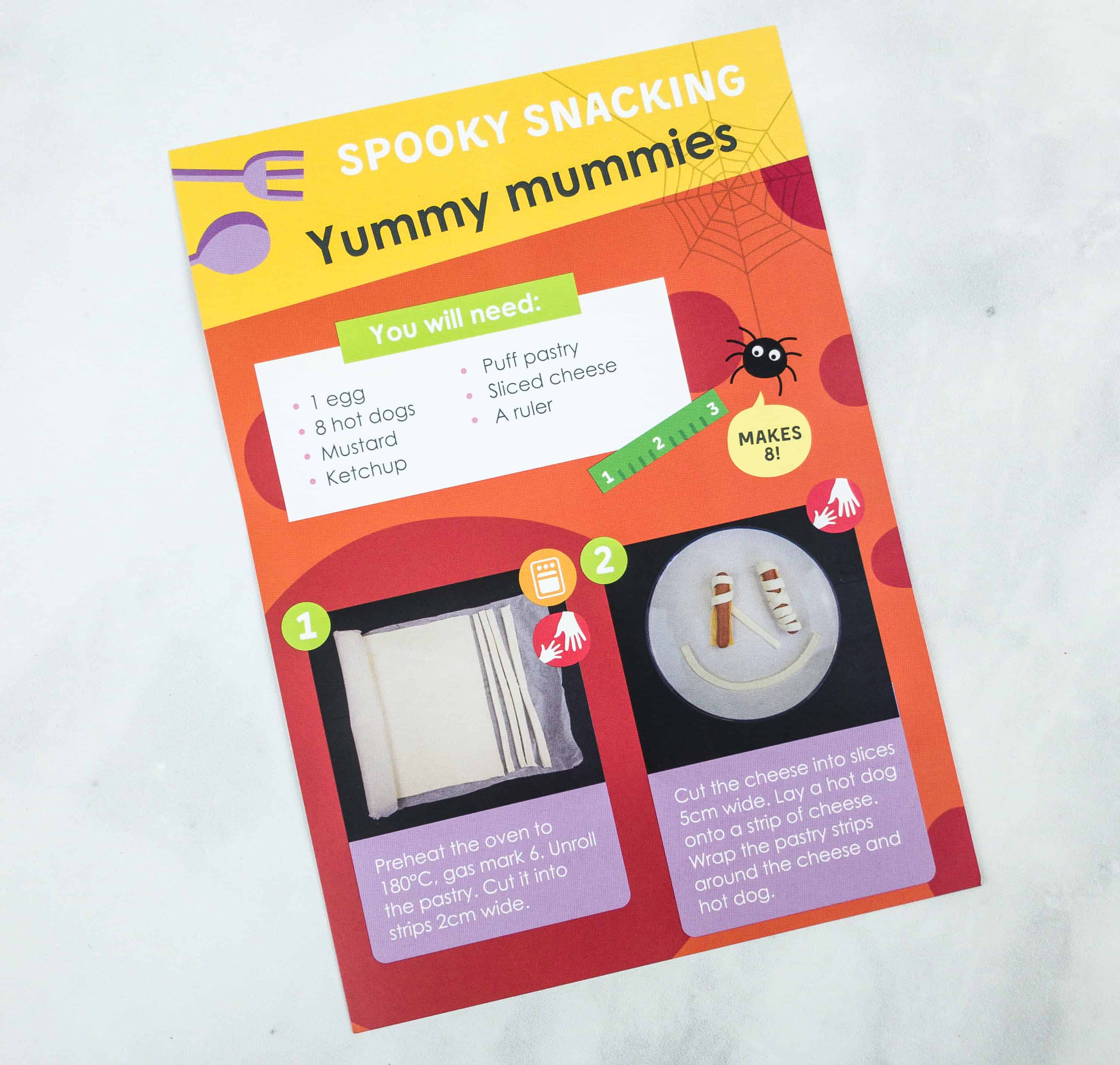 There's even a recipe for Yummy Mummies!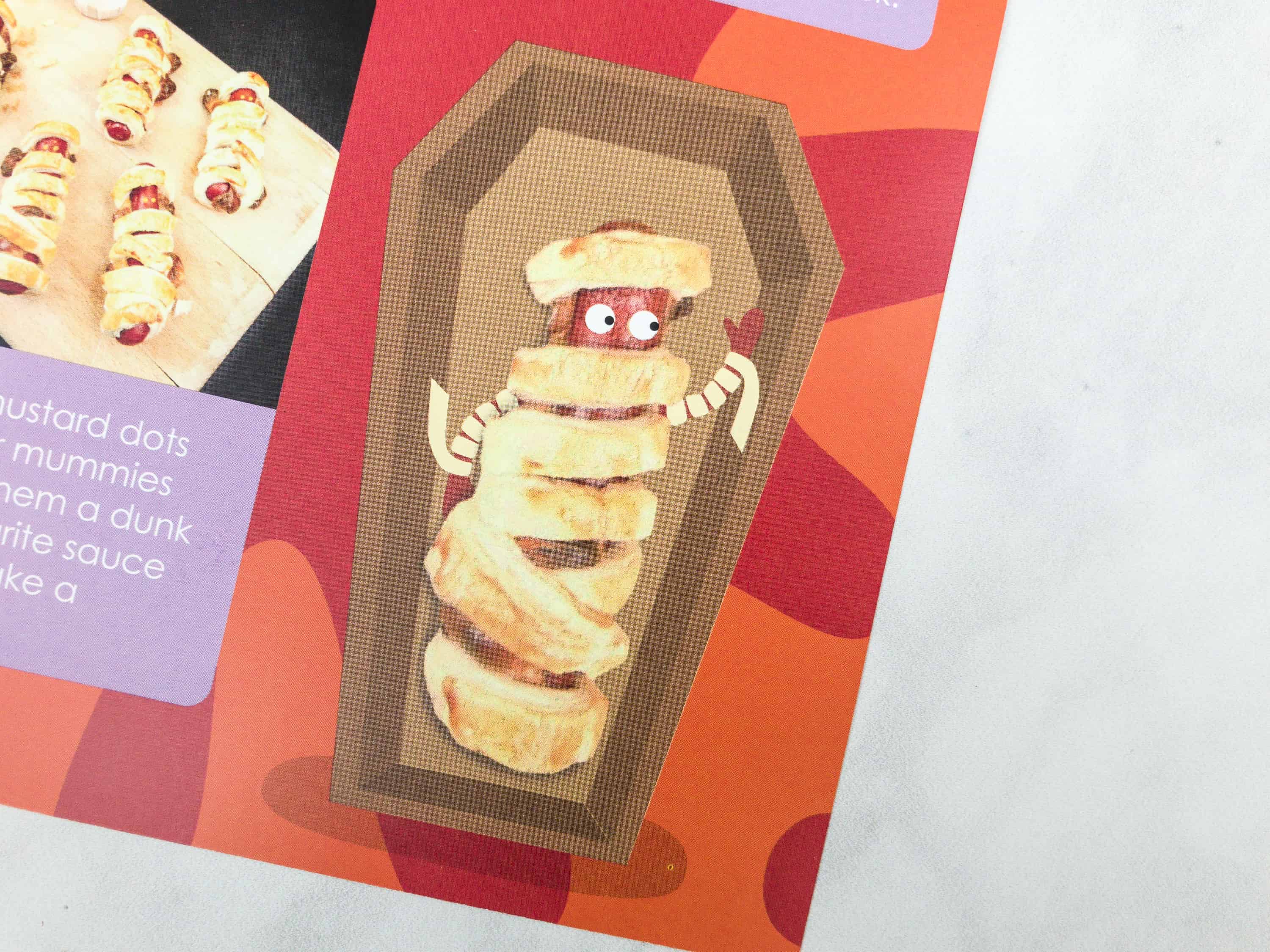 It puts a twist on the regular hotdog snack. It's easy to make too.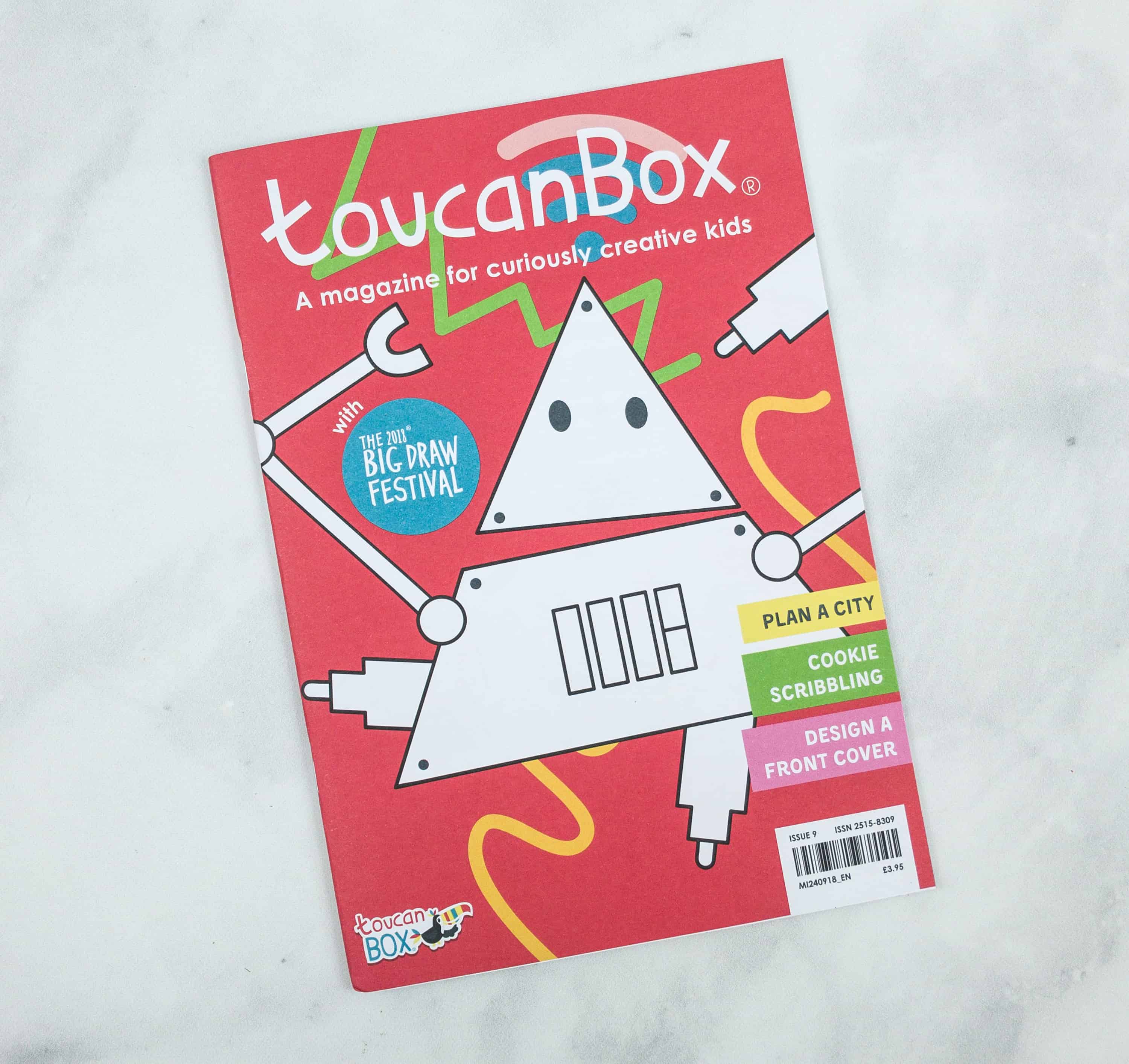 Let's see what the magazine has in store for us!
We are celebrating the art of drawing for this month's box!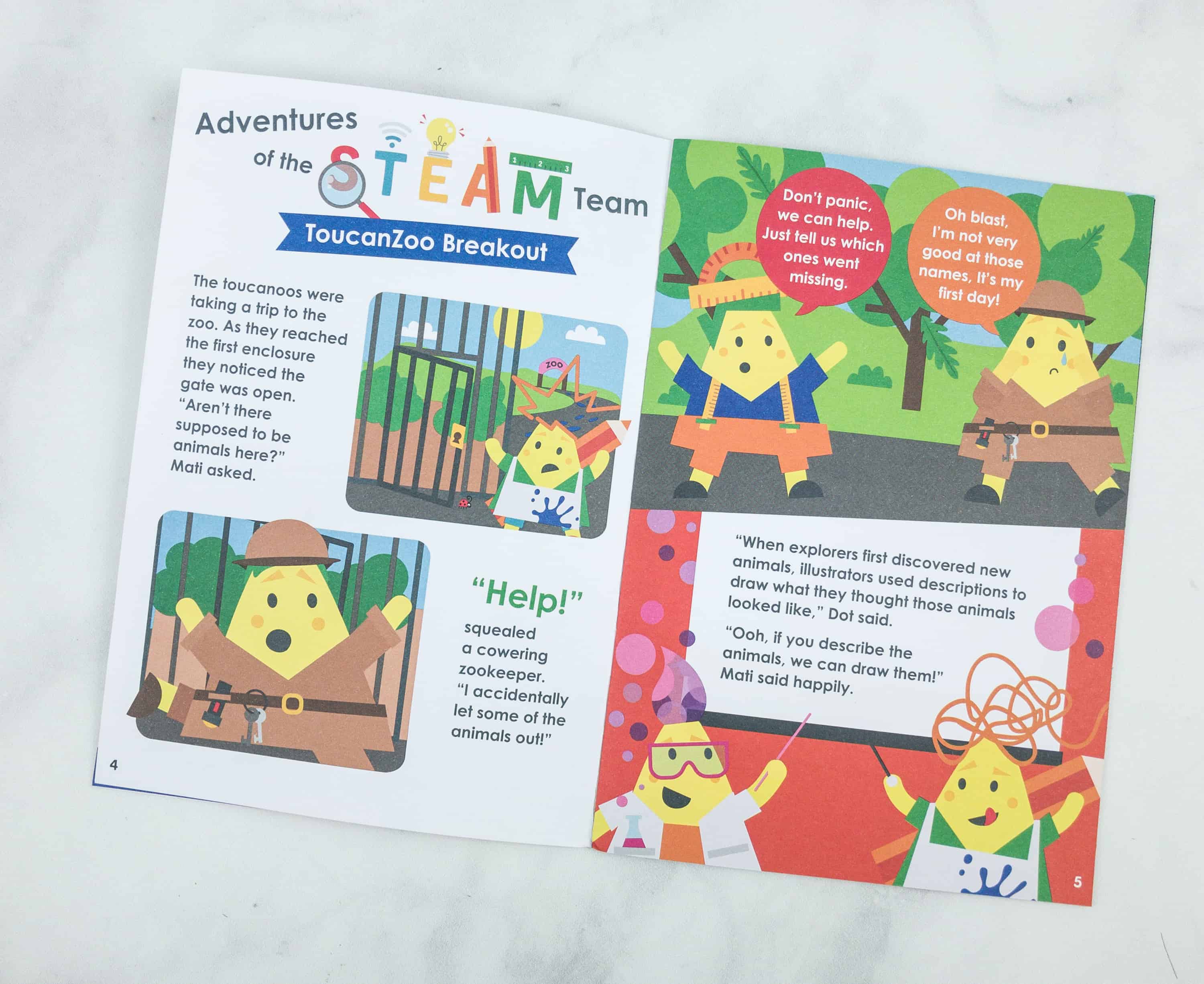 They created a story and it's an effective set up for a drawing activity.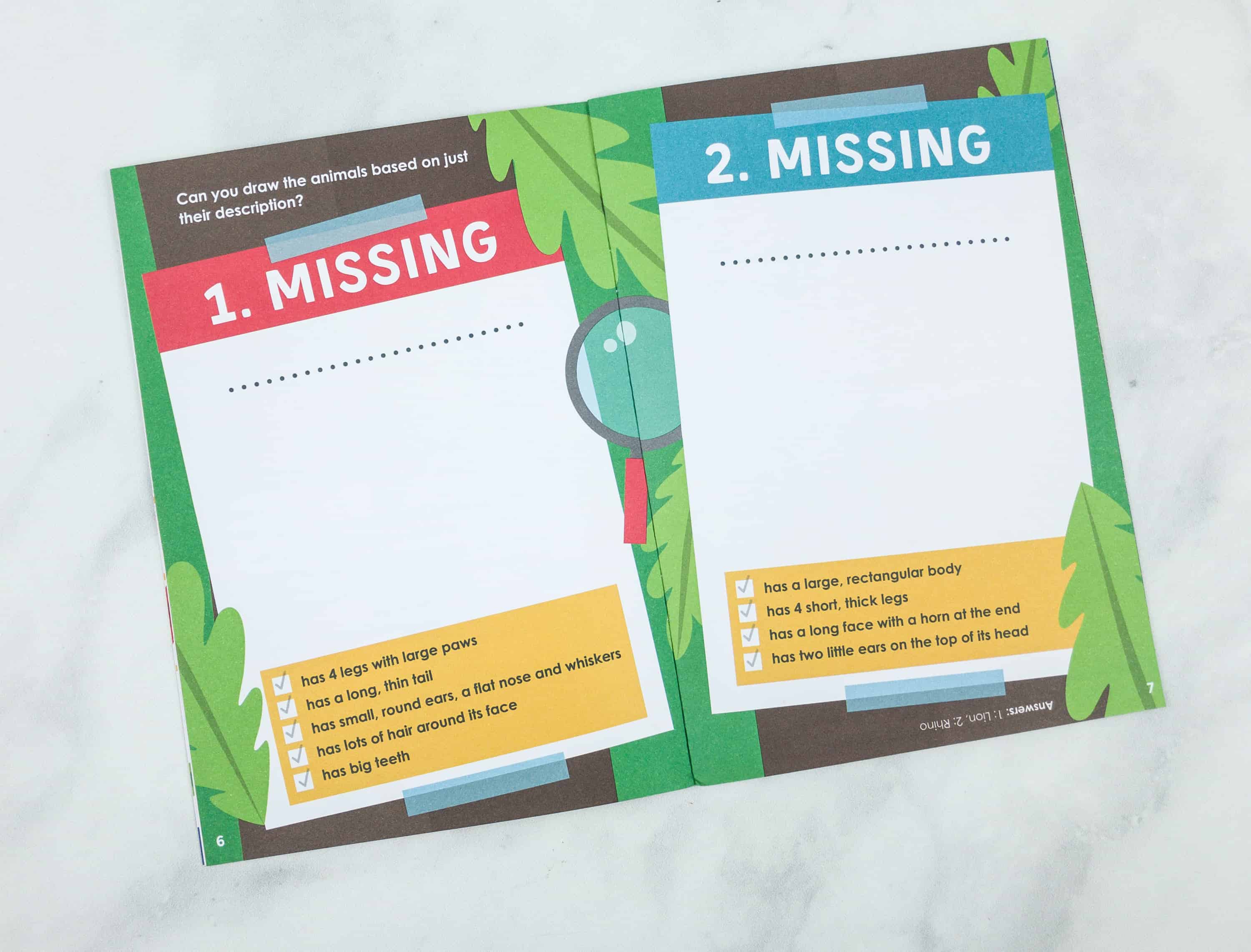 These are the descriptions that the kids are going to translate into a drawing.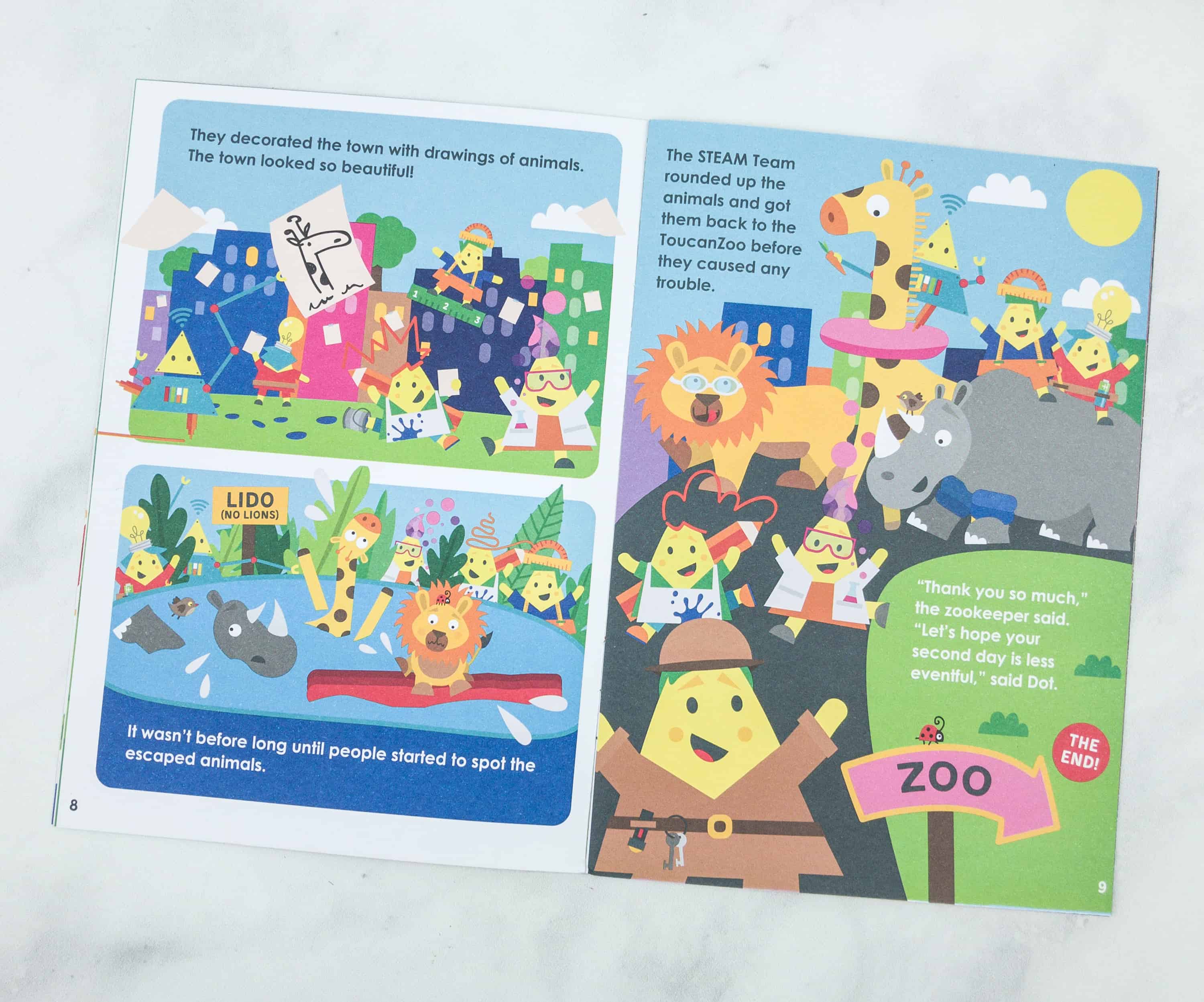 The booklet is fun and interactive!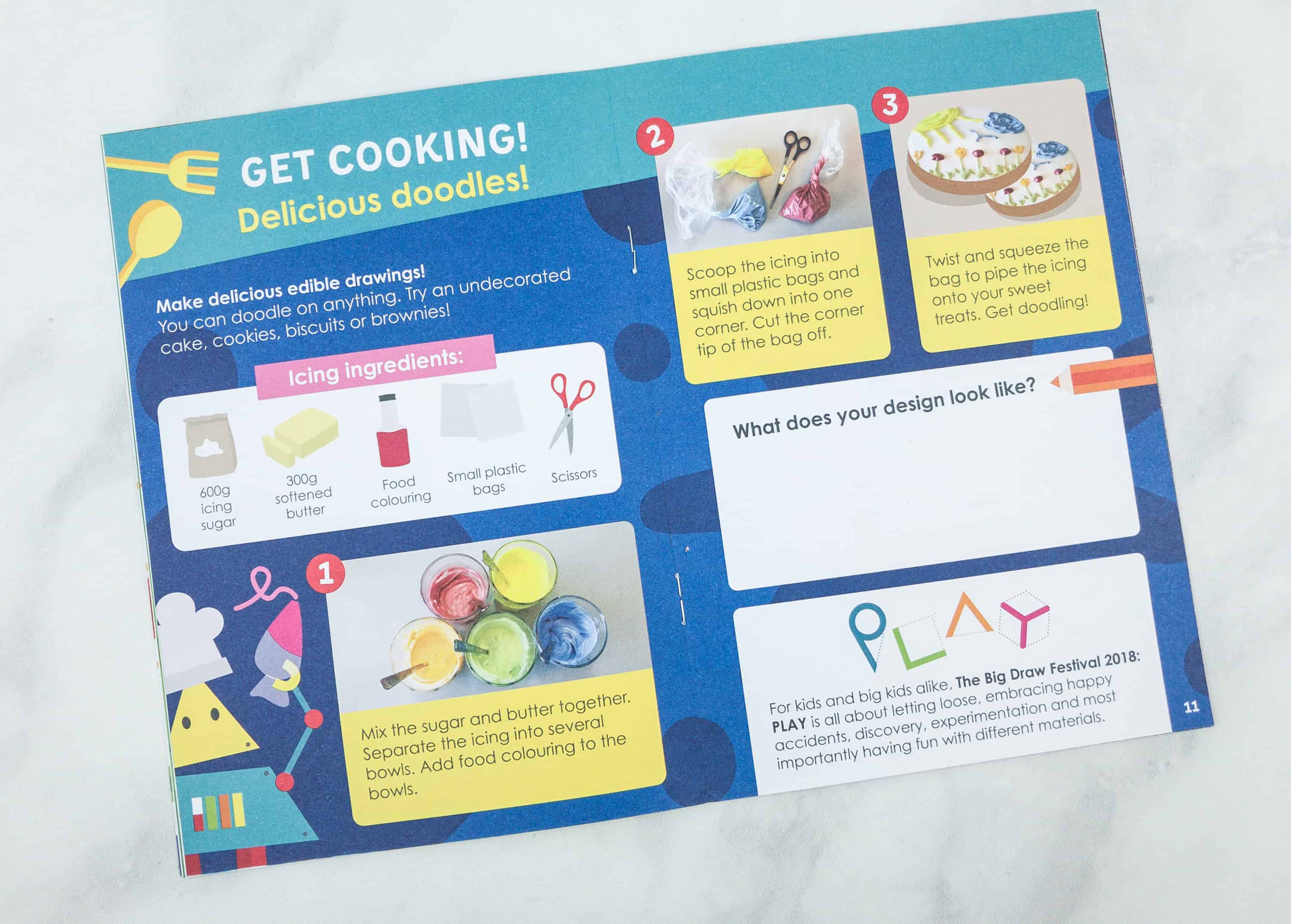 Also included in the booklet are instructions on decorating cakes and cookies using icing sugar, butter, and food coloring.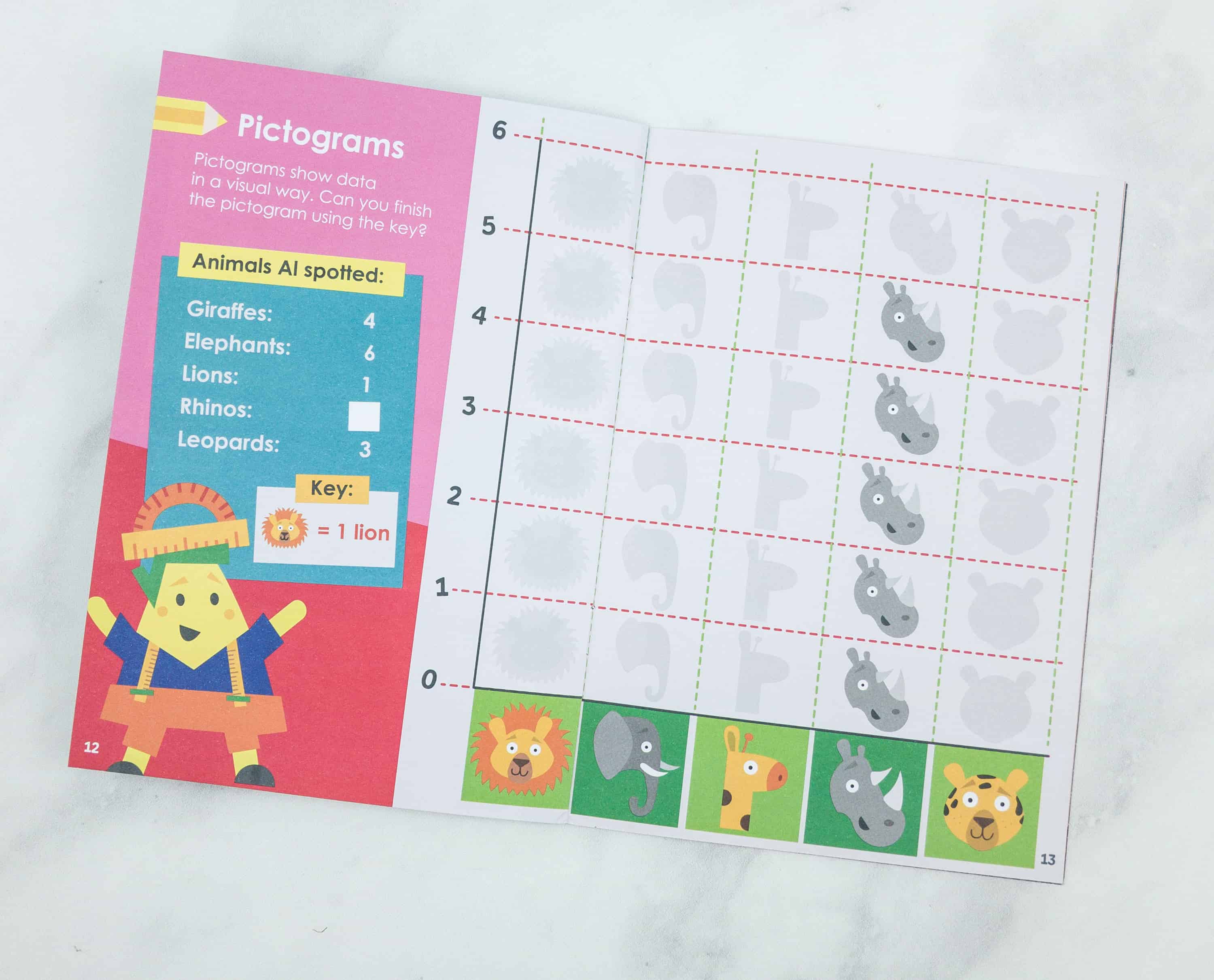 Another interesting feature is this animal pictogram!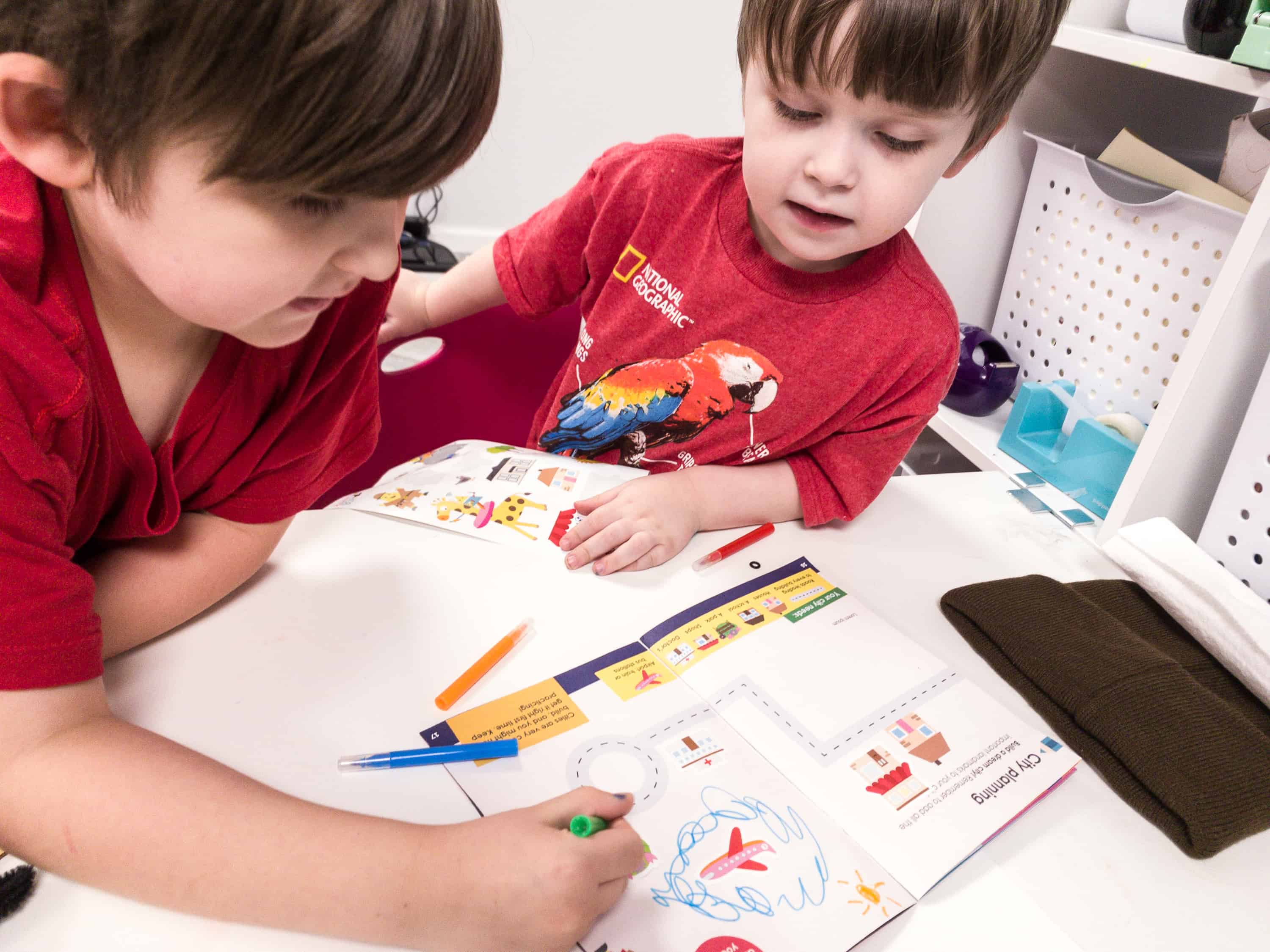 My sons helped each other out in finishing the on-page activities and used the stickers!
These packs contain the materials for this month's activities!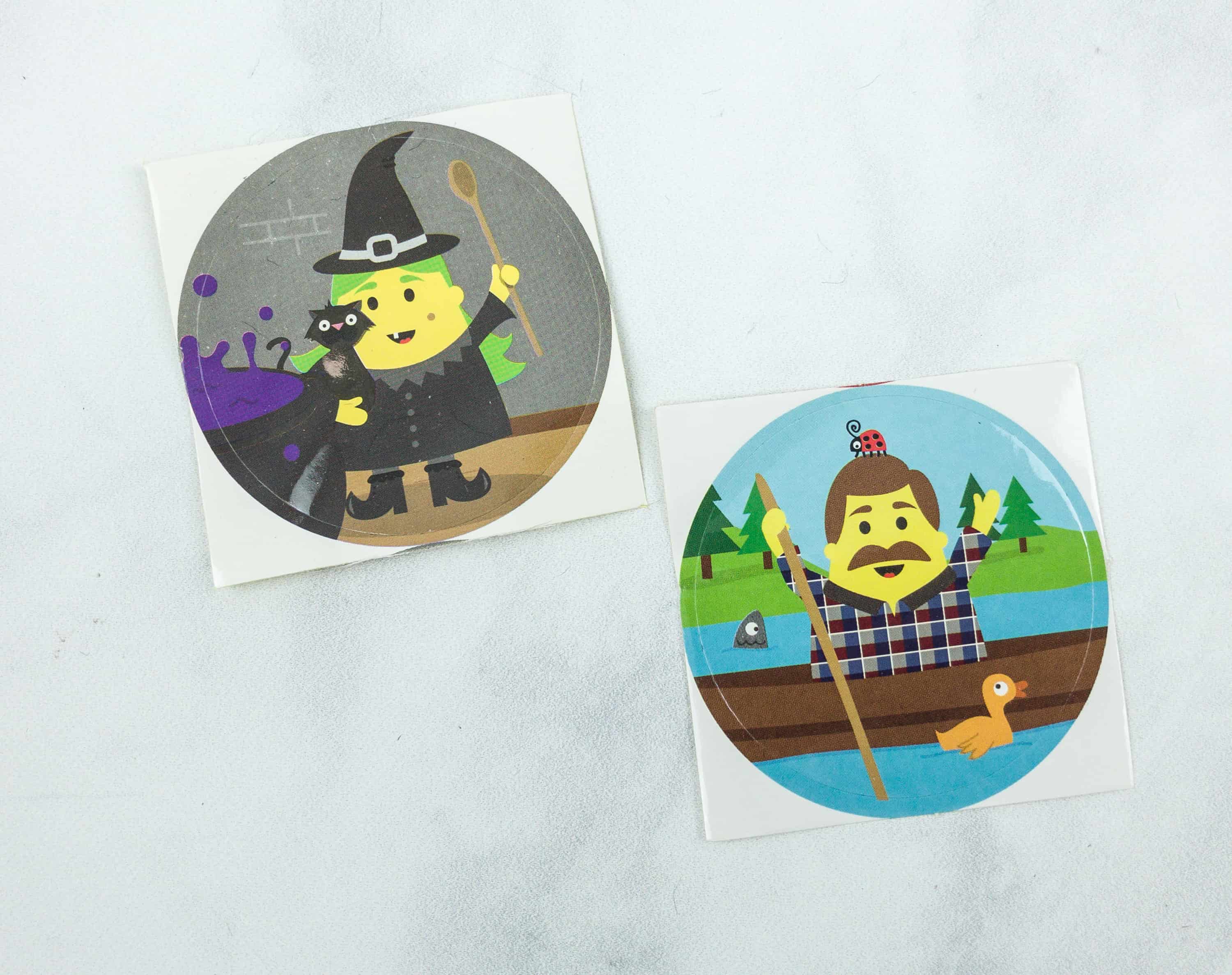 There are bonus stickers featuring a witch and a cheerful man in a boat.
Activity No.1: Nature Bag Making. All the materials to make one Nature Bag and everything is placed neatly in a transparent plastic bag.
This activity is kind of messy and will need some assistance from adults.
They have suggestions on how you can use the Nature Bag. They also teach us how to determine the age of trees.

Materials include bingo cards, markers, bleeding tissue paper, canvas bag, foil sheet, nature stencils, paintbrush and a cup of water.
As instructed, the kids put a lot of different colored tissue papers on top of the foil and dampened it with wet brushes.
They put the stencil on top of the dyed bag and started drawing on it for some fall nature motifs!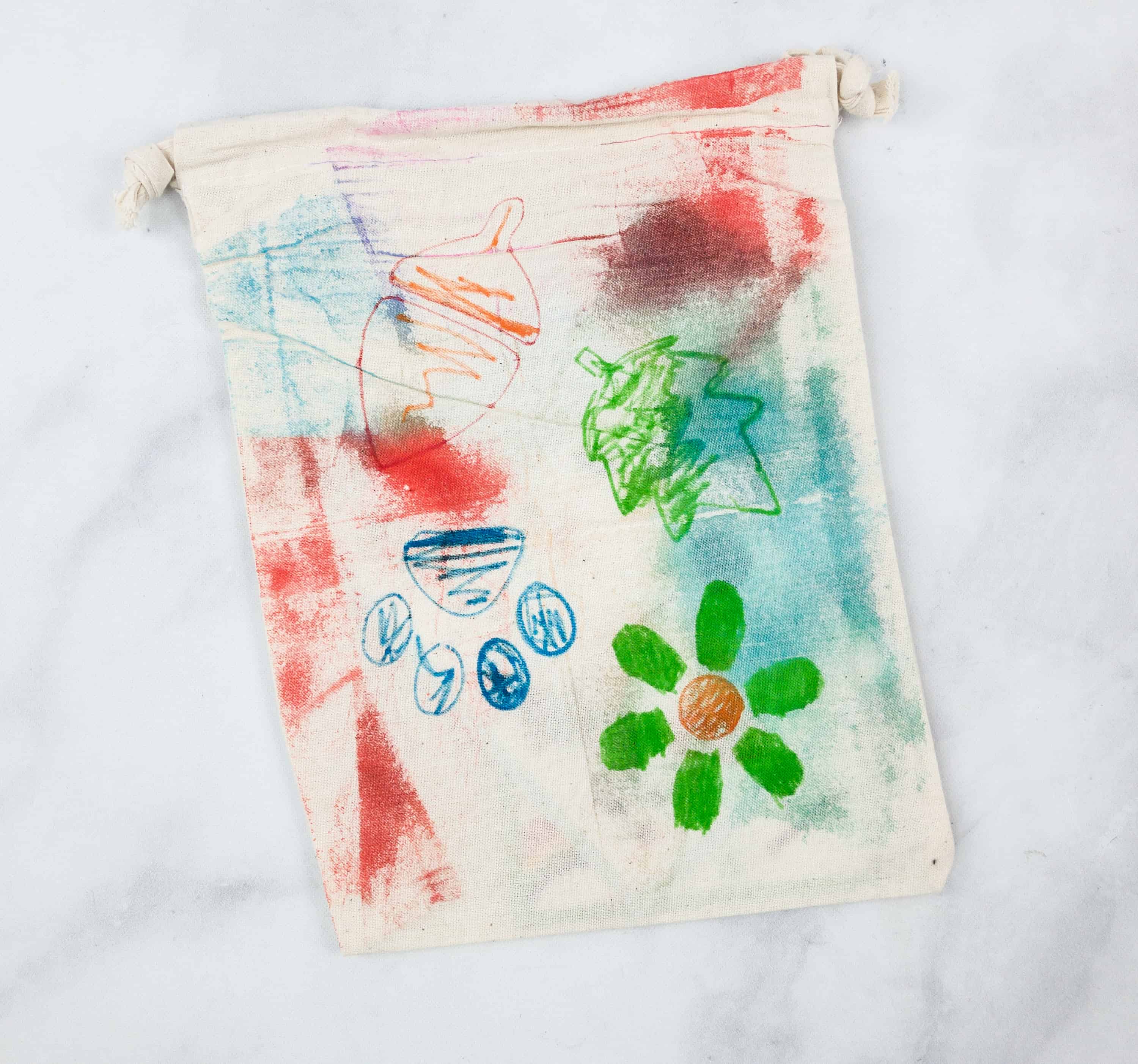 They added life to the bag by following the stencil patterns and coloring each of them with markers. So cute!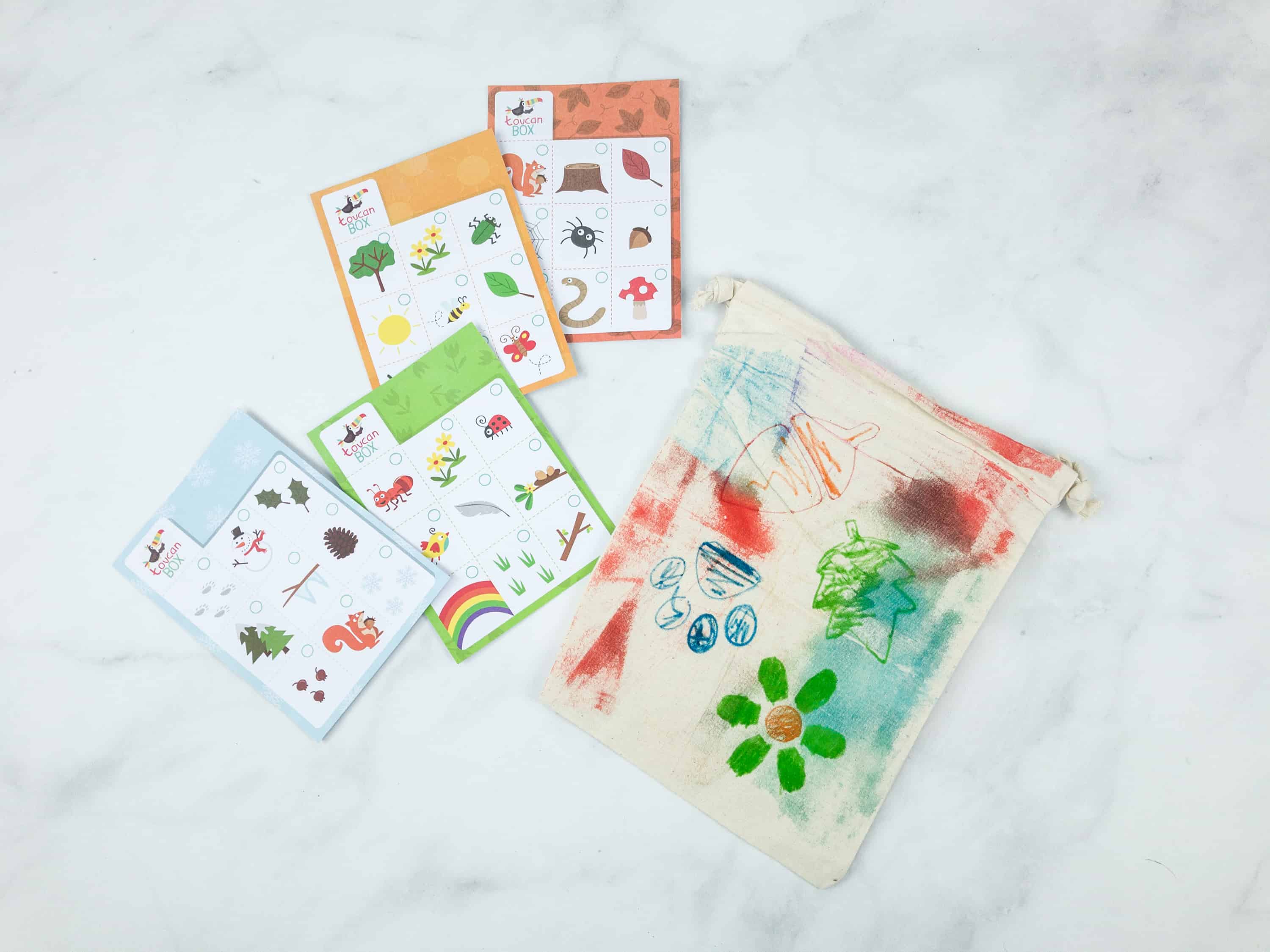 We can mark the bingo cards when we spot the illustrated images outside.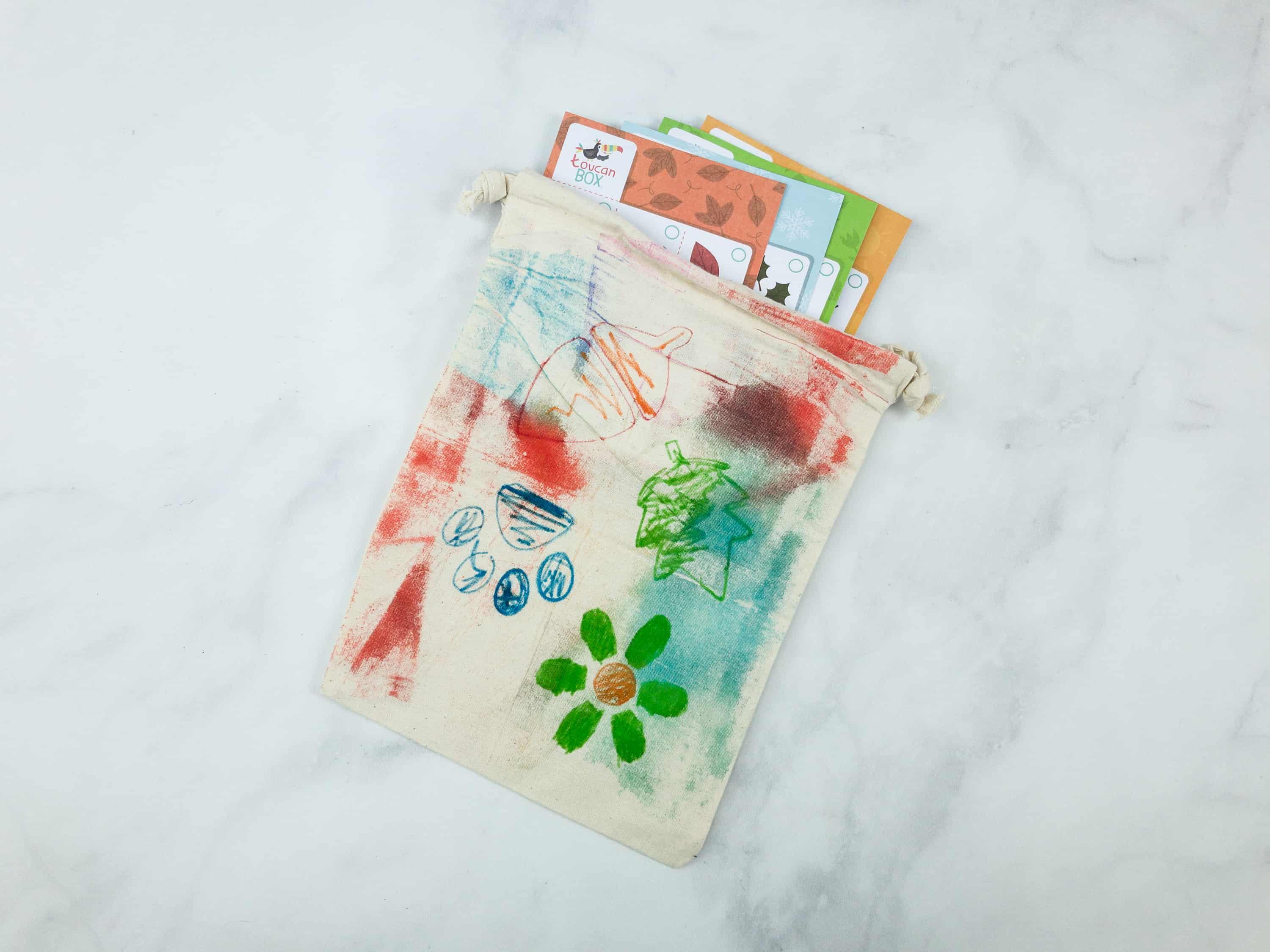 We can put everything in our Nature Bag and we can bring it as we go for a stroll in a park or an adventurous hike.
Activity No.2: Spooky Spider Making. Next, we're making a spooky spider! Judging from the photo on the packaging, it does look spooky, but it's still exciting to make.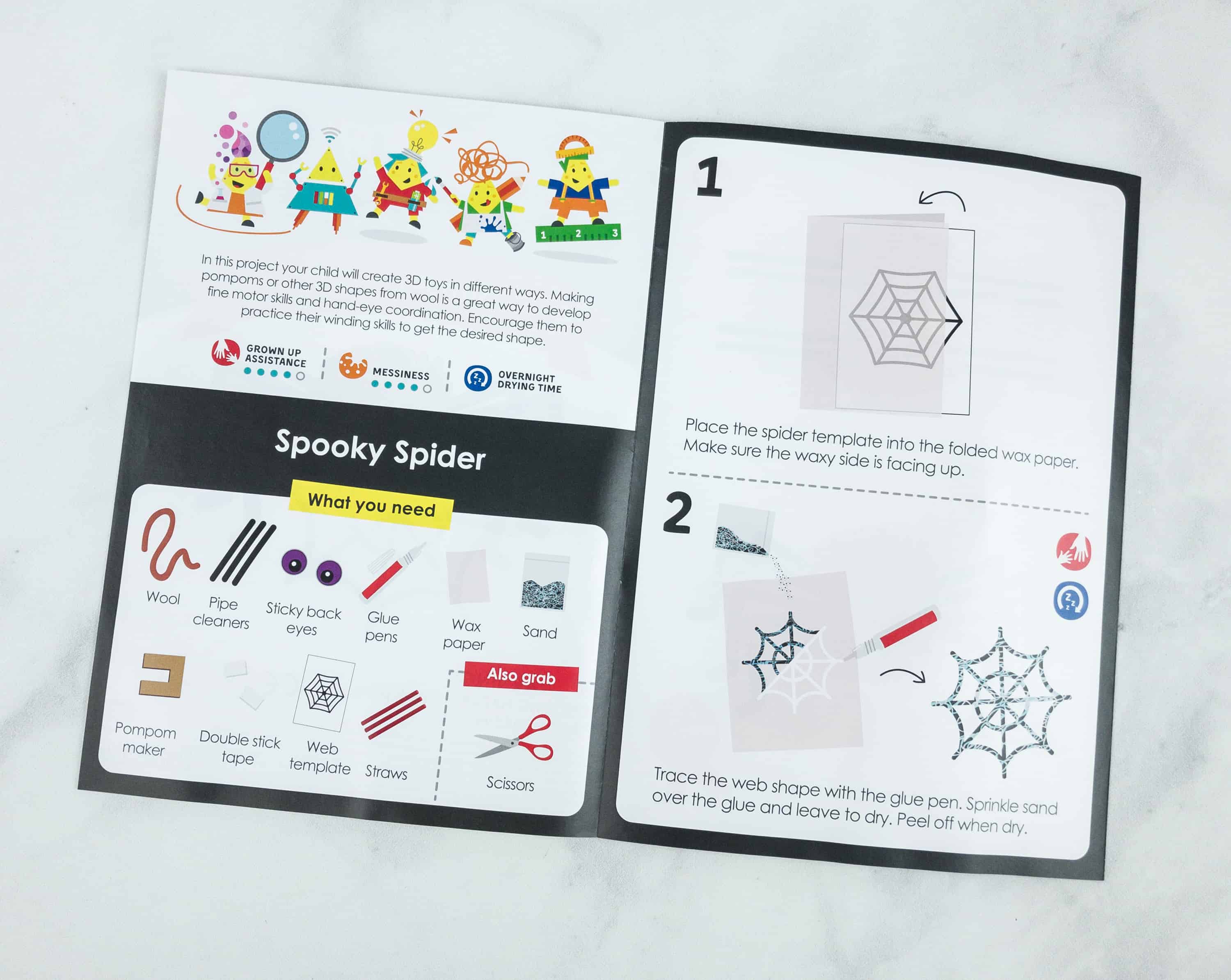 Making this will be harder than the bag so assistance from adults is needed. Like the first activity, it also requires overnight drying and it can get pretty messy so hang on to your glue pens!
The directions are clear and easy to follow.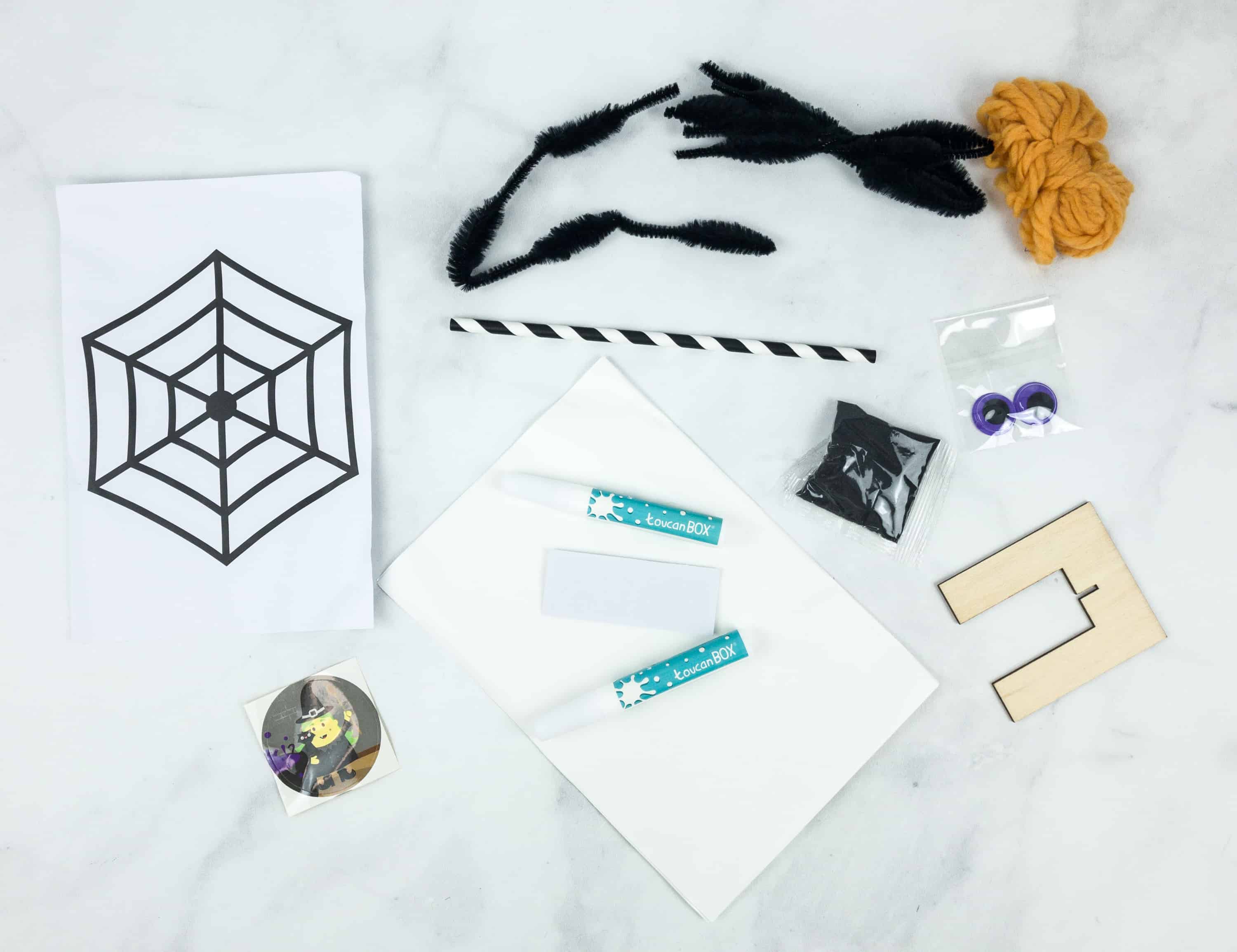 Materials include wool, pipe cleaners, sticky back eyes, glue pens, wax paper, sand, pompom maker, double sticker tape, web template, straws, and scissors.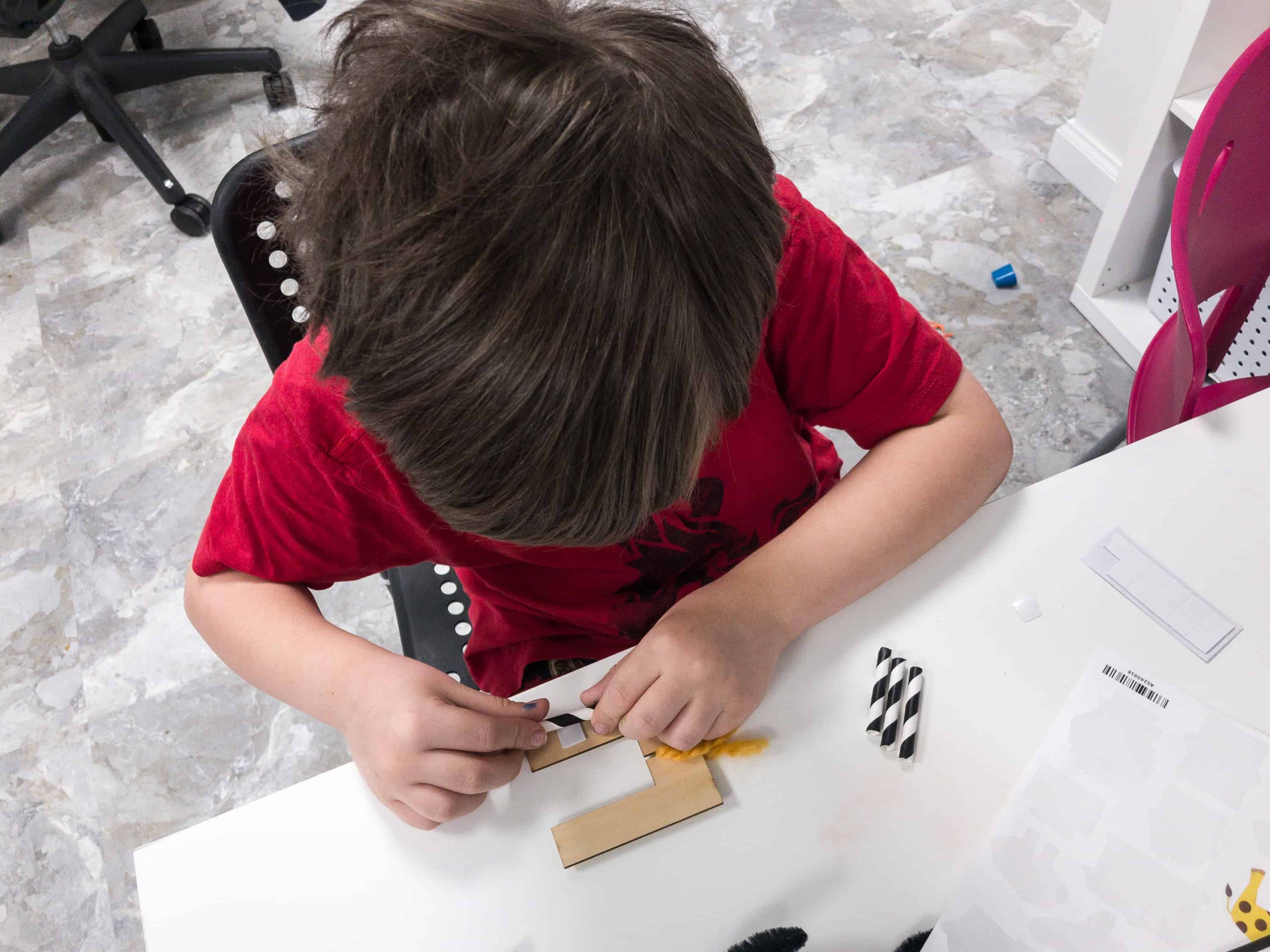 My son is following the instructions indicated in the booklet like a pro!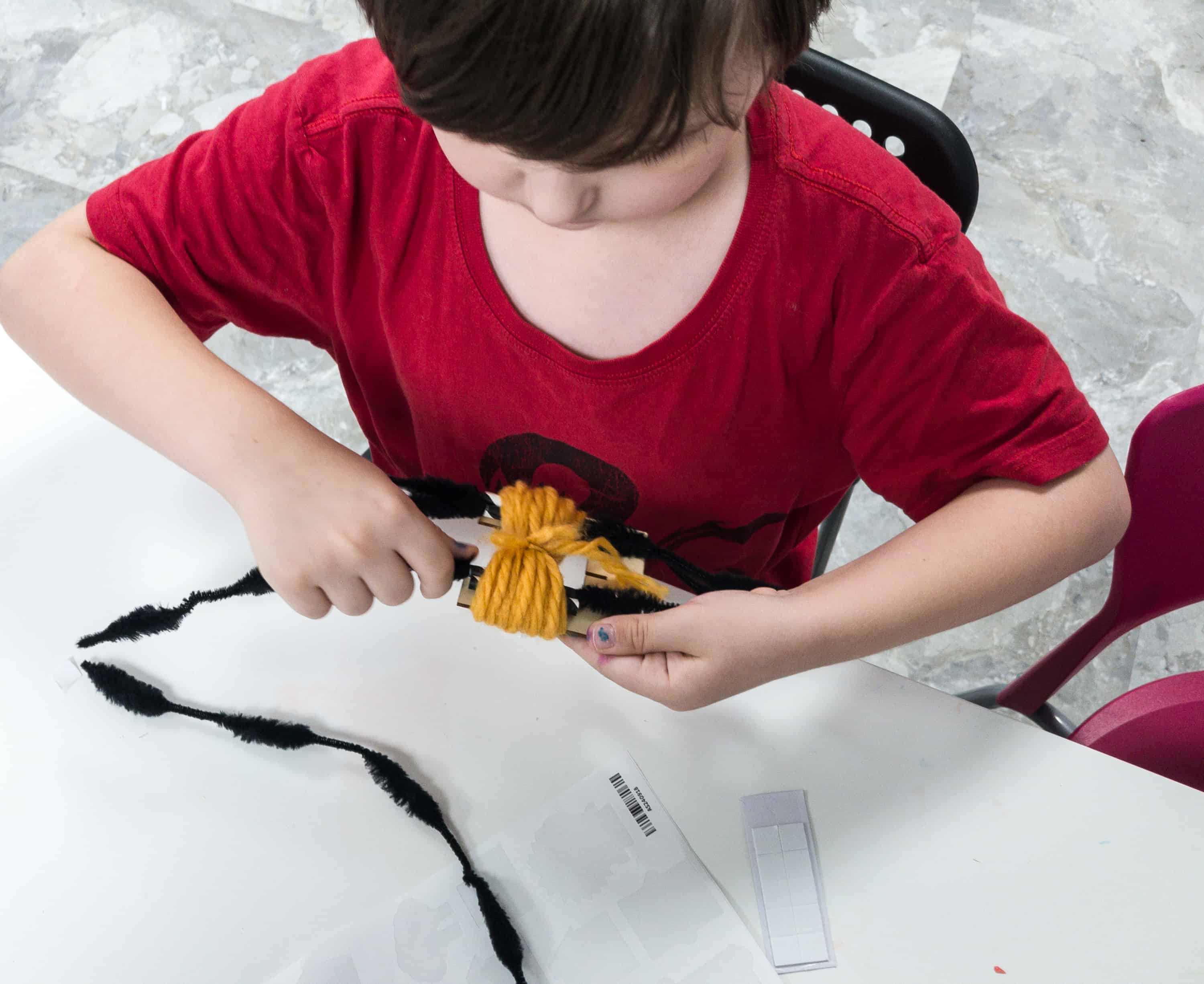 Look how neatly he wrapped the orange wool into the template.

After attaching everything, he put the spider's eyes for the finishing touch.
He did a marvelous job! The legs made it look life-like.

Now, we move on to making the webs. We drew a glue pattern on a paper. We made it sure that it is thick so that it won't be flimsy.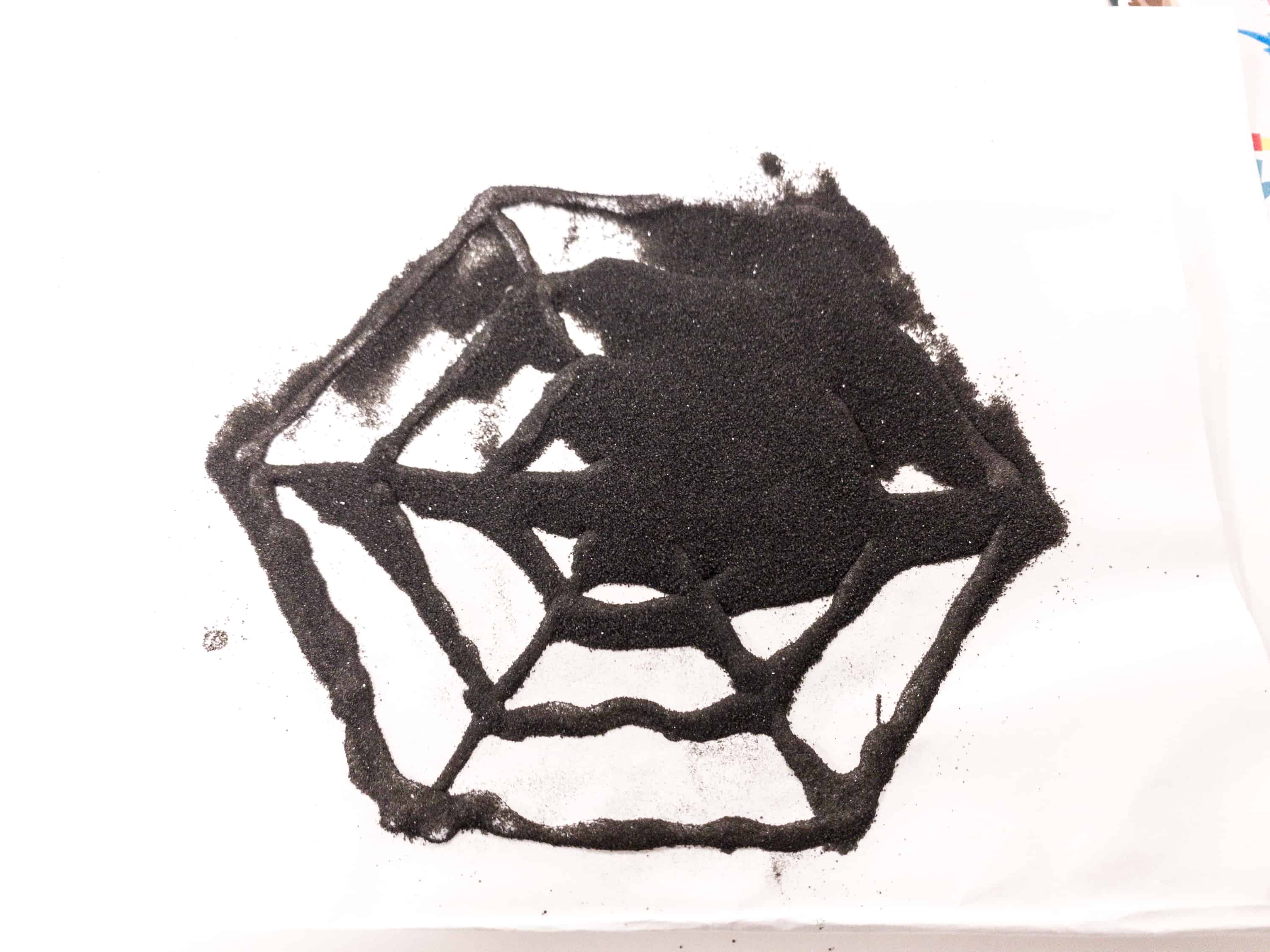 We splashed some black sand and let it dry.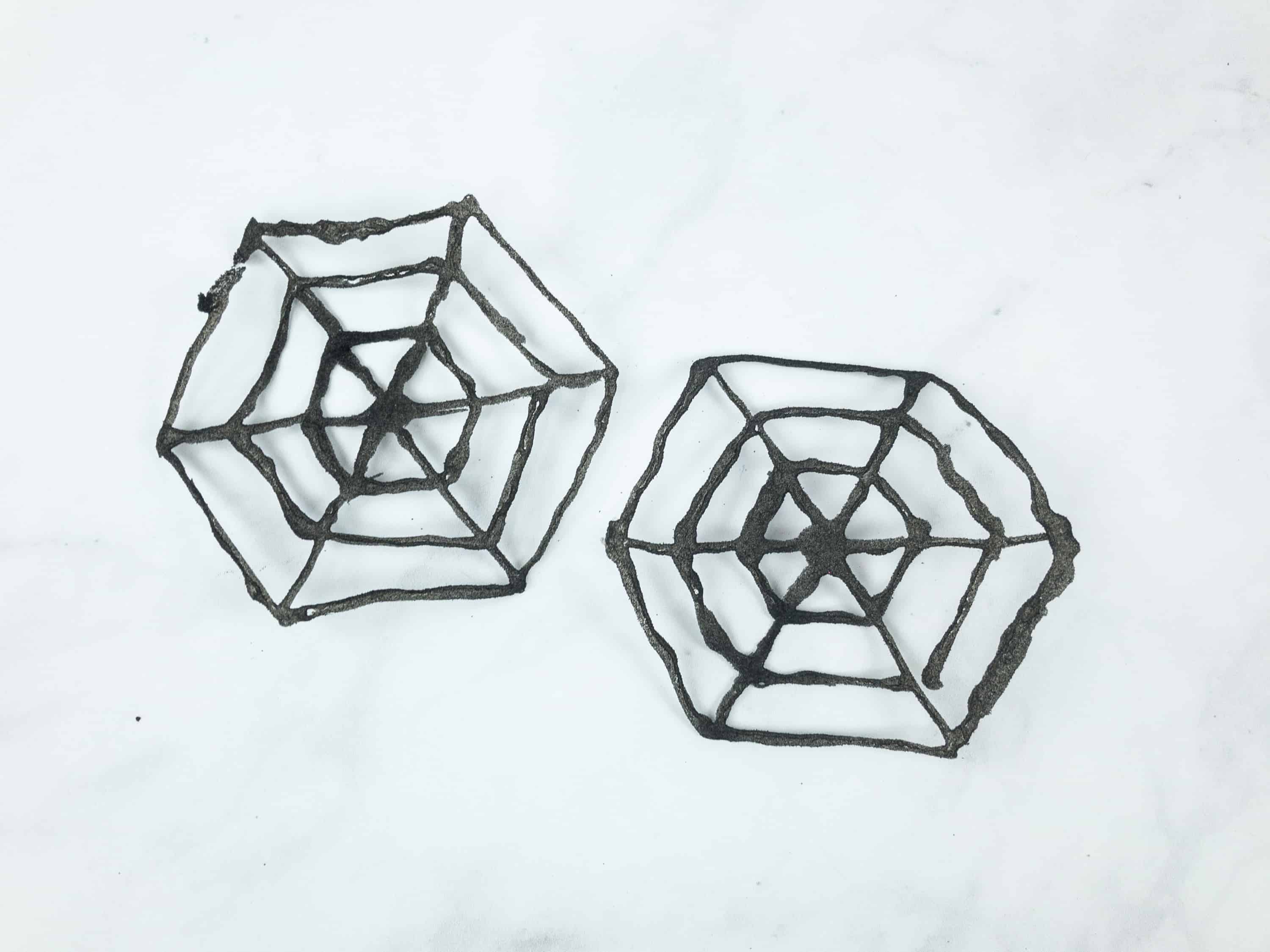 Success! These are all dried up and ready to be the home for our spooky spider.

We were able to add this to our Halloween decoration!
The toucanBox engages kids in their favorite thing to do, which is to draw and to make art. They were able to explore different techniques with fun seasonal results. The materials provided were complete and neatly packed in the kit. All the details were helpful and easy to understand too. I appreciate how the box was able to incorporate drawing in different aspects of learning, plus they were just fun fall crafts!
What do you think about this month's toucanBox?