Terra Bella is a monthly subscription box of natural, artisan products for your bath and beauty routine. Each box has 3-4 products and free shipping in the U.S. We are back to the normal box this month and it is still so pretty.
The products are handmade, animal cruelty-free, and made in small batches by small businesses from ethically sourced ingredients. Products can include cleansers, moisturizers, masks, exfoliators, hand and nail products, hair products, bath products and such. Terra Bella was created by Kate Gray. Her goal is to fill your cabinets with every beauty product that you might need. And with that in mind, each month is filled with a wide variety of useful products.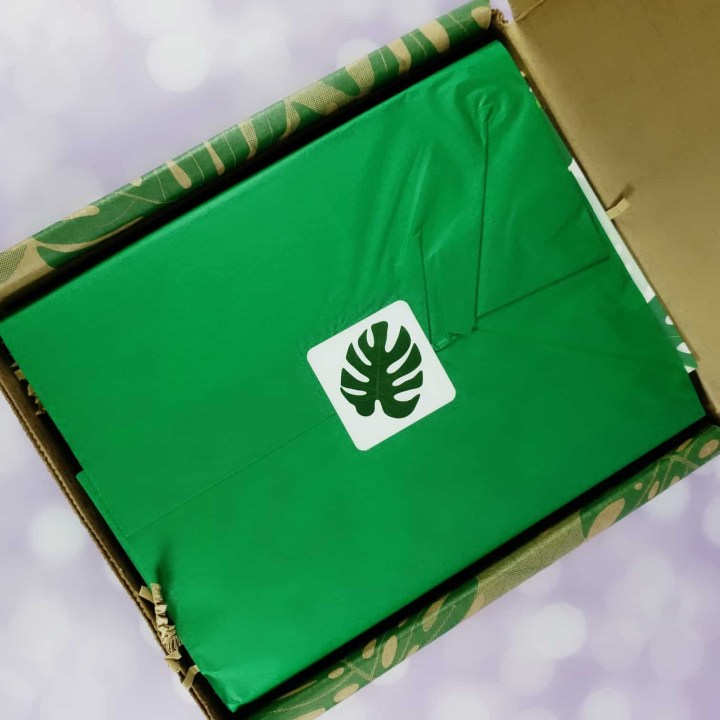 The Terra Bella Box is $32.95 a month, auto-renewing. The Make Up Edit box (which is at least 3 make up only products) is $29.95. You can switch between Terra Bella or the Make Up Edit each month.
DEAL: Save 10% on your subscription! Use coupon code HELLO10.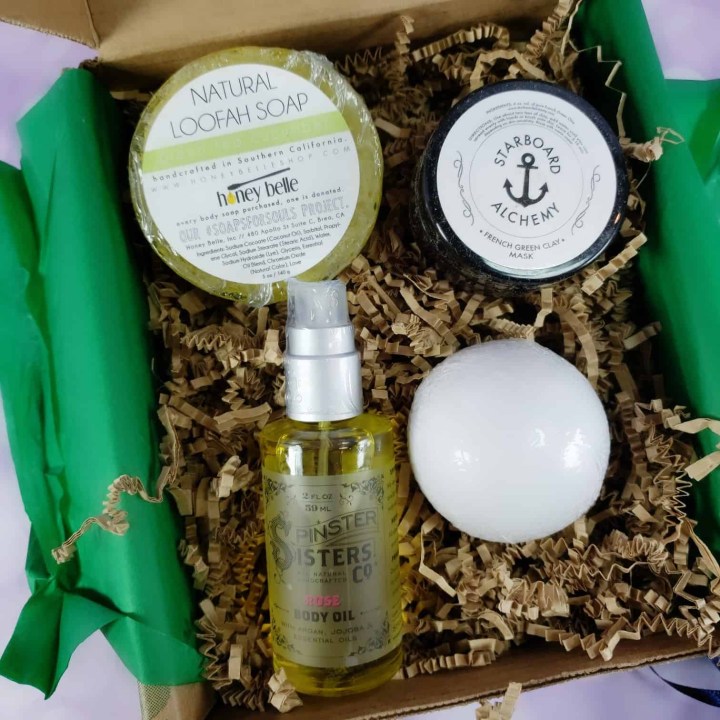 Everything in my September 2018 box!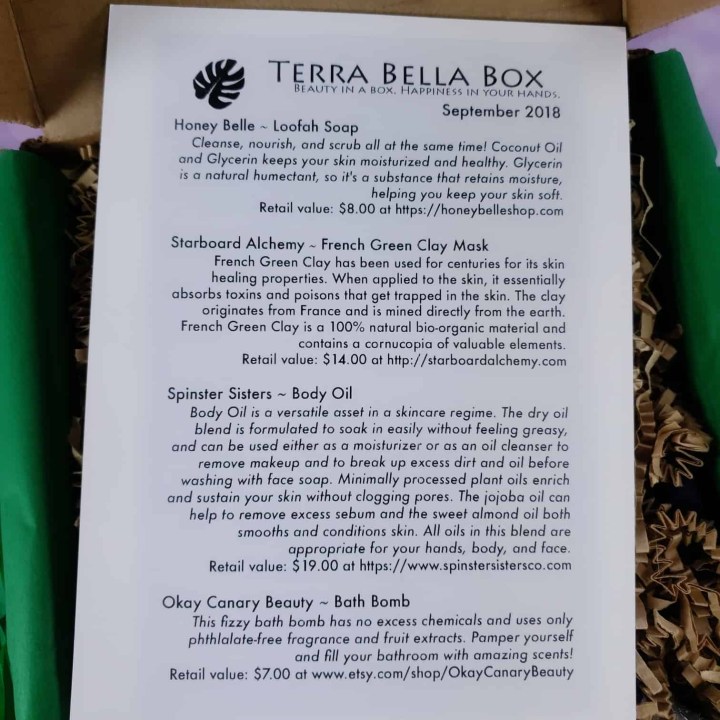 Each box comes with an info sheet that tells what is included in the box and then links to find them online when you want to order more.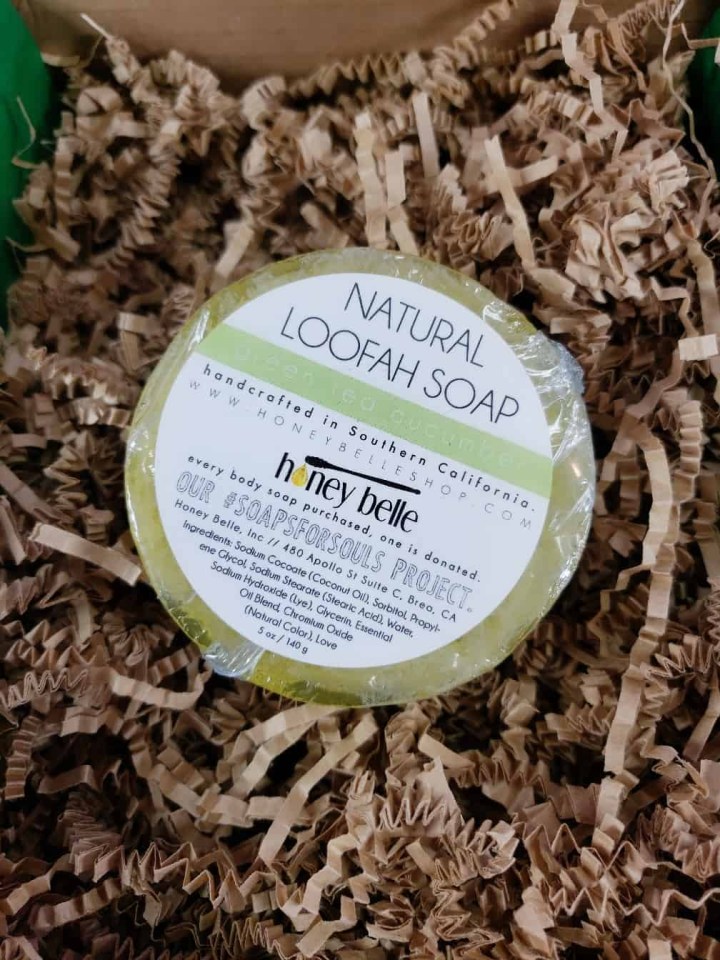 Loofah Soap by Honey Belle – A fantastic soap that cleanses, nourishes and scrubs all at the same time! Made with coconut oil and glycerin to keep your skin moisturized and health.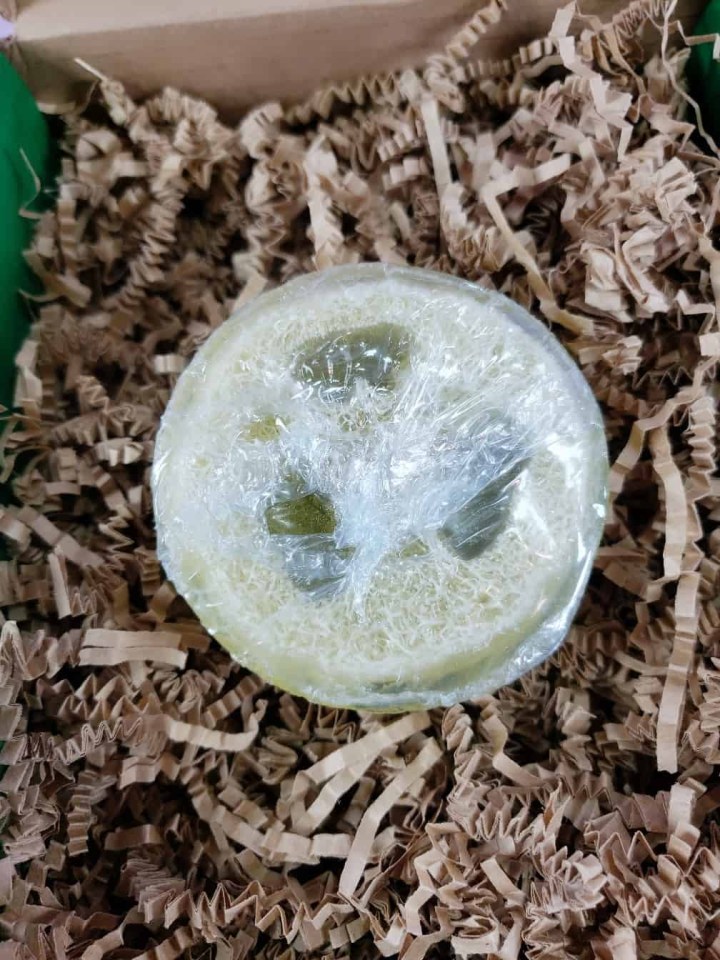 The loofah on the bottom is cut to about an inch thick before settled into the soap. A great way to exfoliate and wash all at the same time.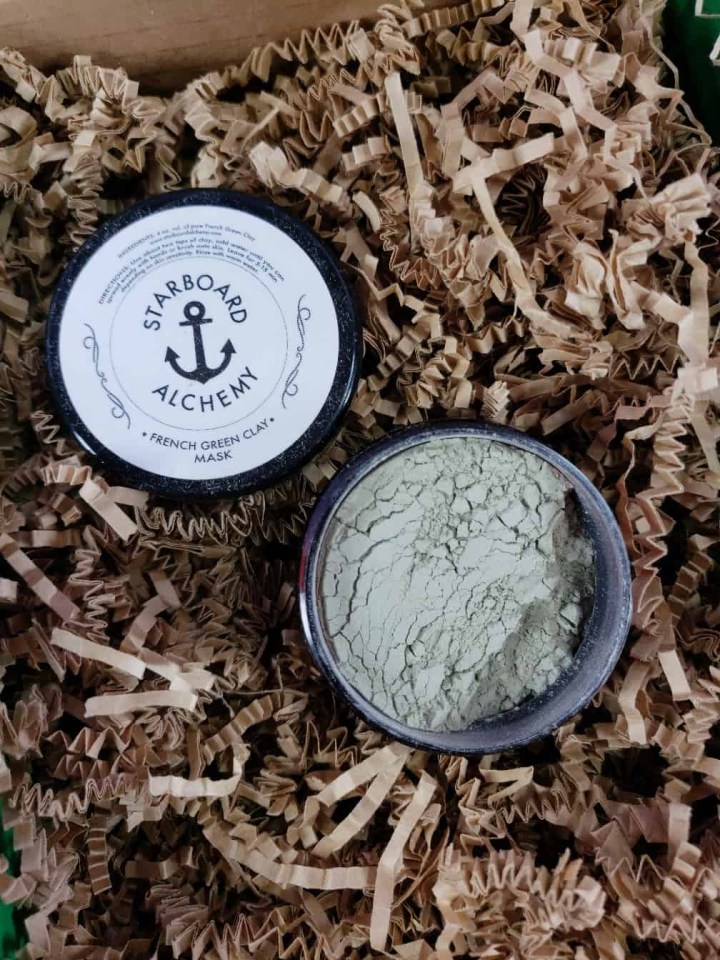 French Green Clay Mask by Starboard Alchemy – French Green Clay has been used for centuries for its skin healing properties. It essentially absorbs the toxins and poisons that get trapped in the skin. The clay originates from France and is mined directly from the earth. Starboard Alchemy's French Green Clay is 100% natural bio-organic material and contains a cornucopia of valuable elements. With the harsh weather recently my skin can use a good mask. My mom is coming in a couple days so we will have a pamper session one night.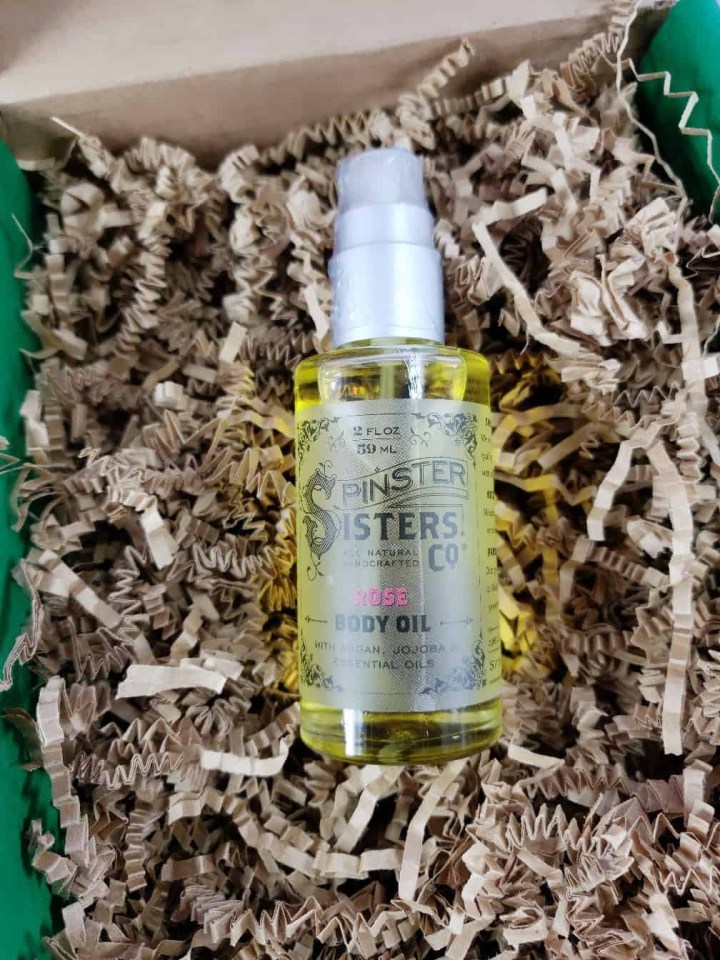 Rose Body Oil by Spinster Sisters – This is a dry oil blend to soak in easily without feeling greasy, and can be used either as a moisturizer or as an oil cleanser to remove makeup and to help break up excess dirt and oil before washing my face with soap. This oil is made with minimally processed plant oils that will enrich and sustain your skin without clogging pores. Oils in this blend are appropriate for your hands, body, and face.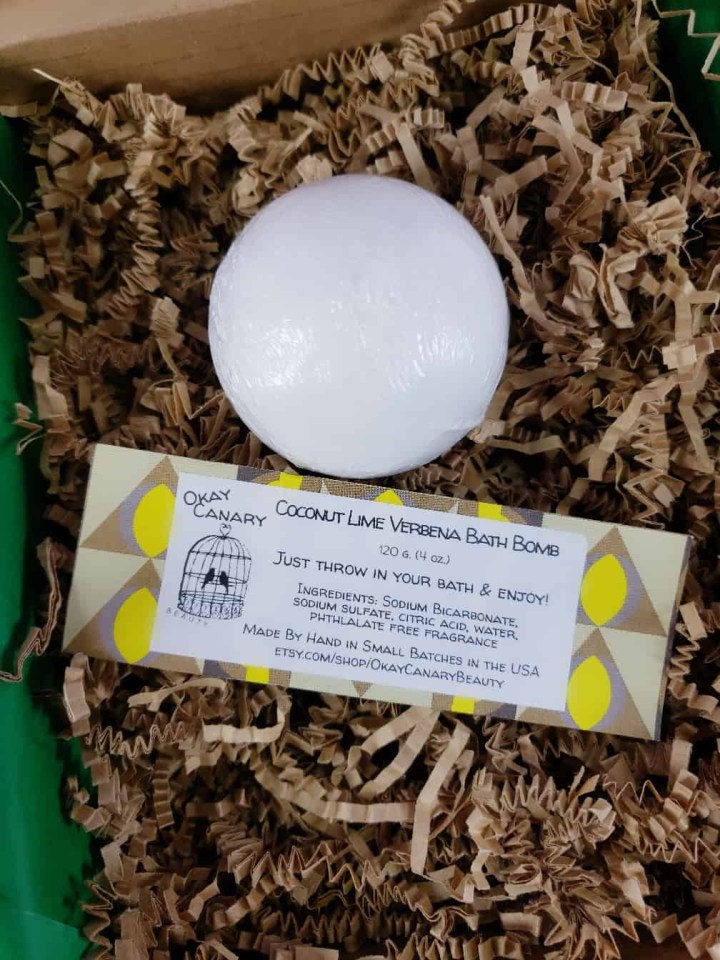 Bath Bomb from Okay Canary Beauty – We are huge bath bomb fans here and with the cold weather soaking in a nice hot tub is so luxurious. This bomb has no excess chemicals and uses phthlalate-free fragrance and fruit extracts.
It's a very lush box from Terra Bella Box this month. I'm ready for all the nourishment and hydration my skin can get. With the cold weather, my skin is getting pretty rough and Terra Bella must have known it was that time. I'm going to have a full-on pampering weekend with decadent baths, smooth exfoliation, and a nice mask. I used to resist masks but now that I've been doing them they are so fun and the results are great.  Another great box with fantastic small companies for me to enjoy and learn about.
Which product was your favorite in this month's Terra Bella Box?