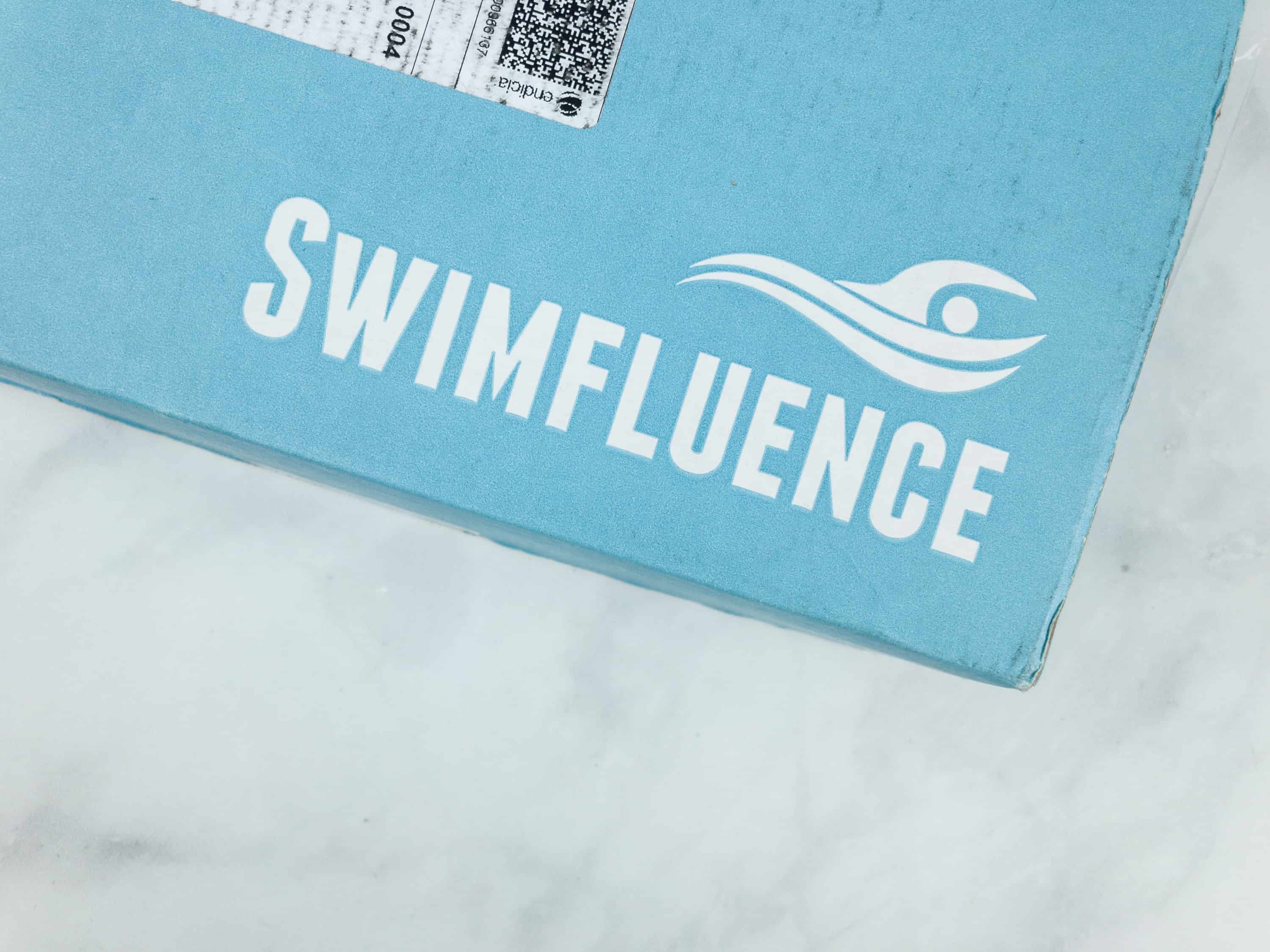 Every month, Swimfluence ships a box containing 6 to 8  pieces of gear and products curated for competitive swimmers. The subscription aims to foster healthy habits while introducing swimmers to helpful products designed for a swimmer's lifestyle.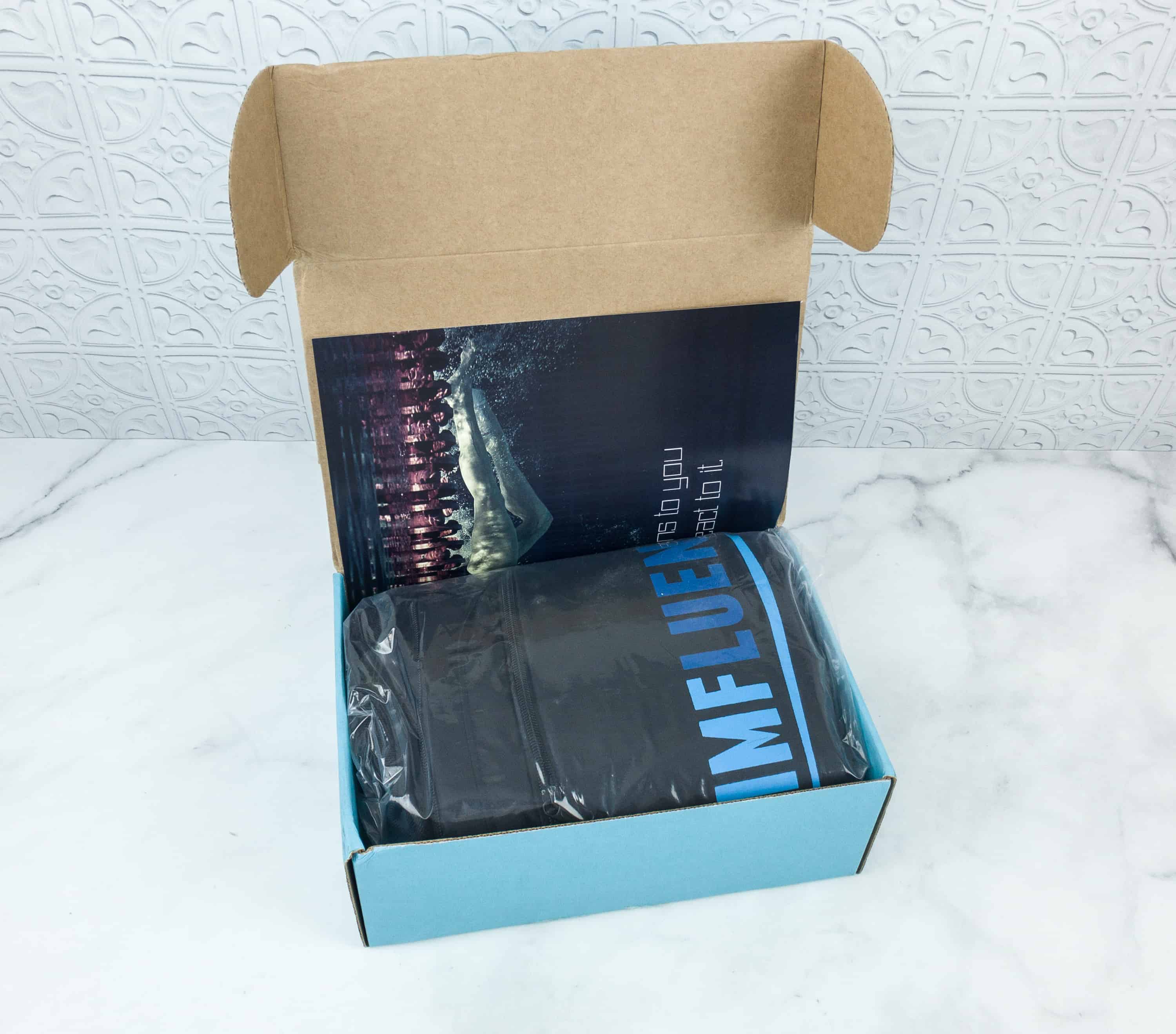 There's no extra packaging. Just the items and a magazine at the bottom.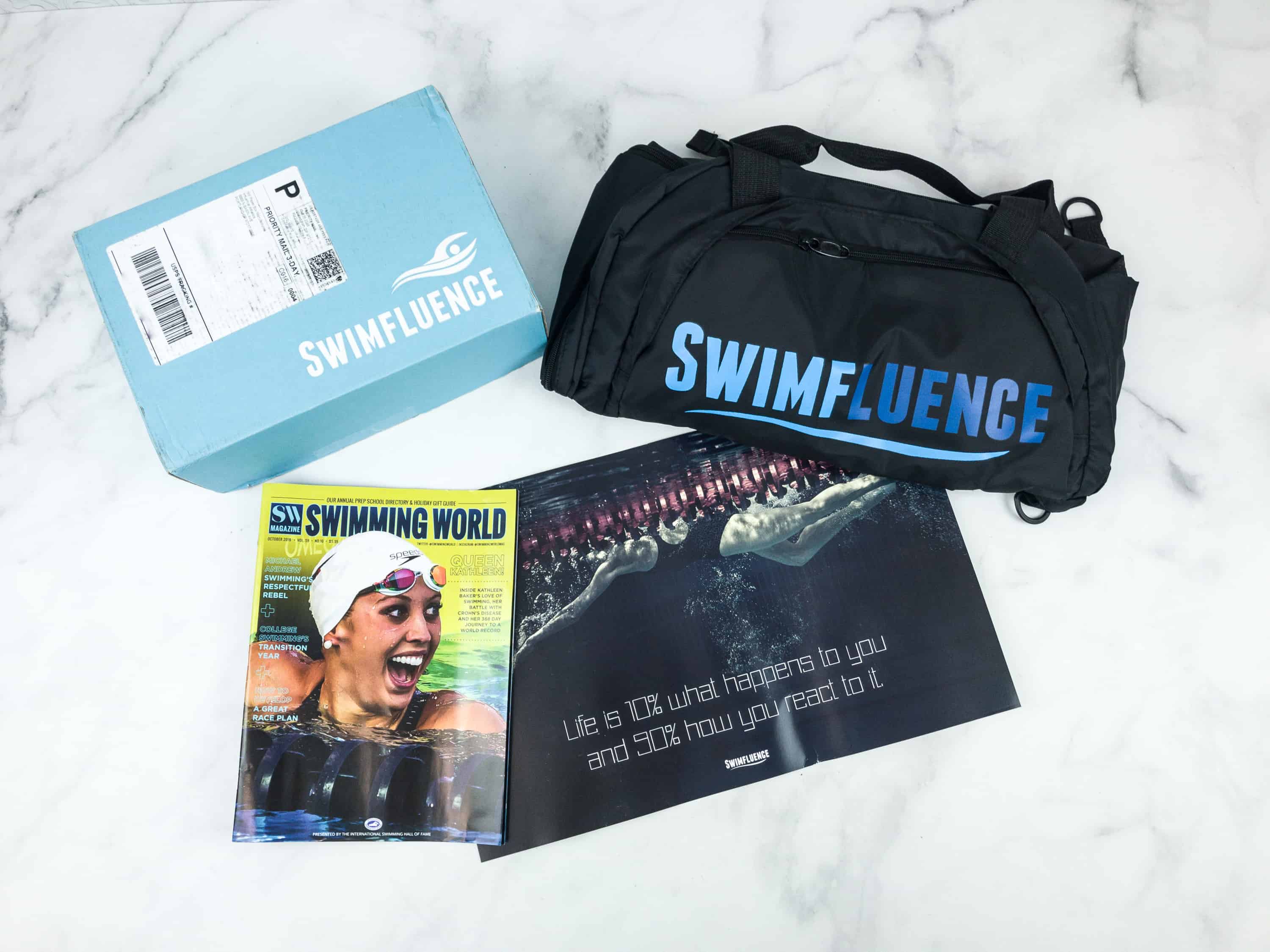 Everything in this month's box!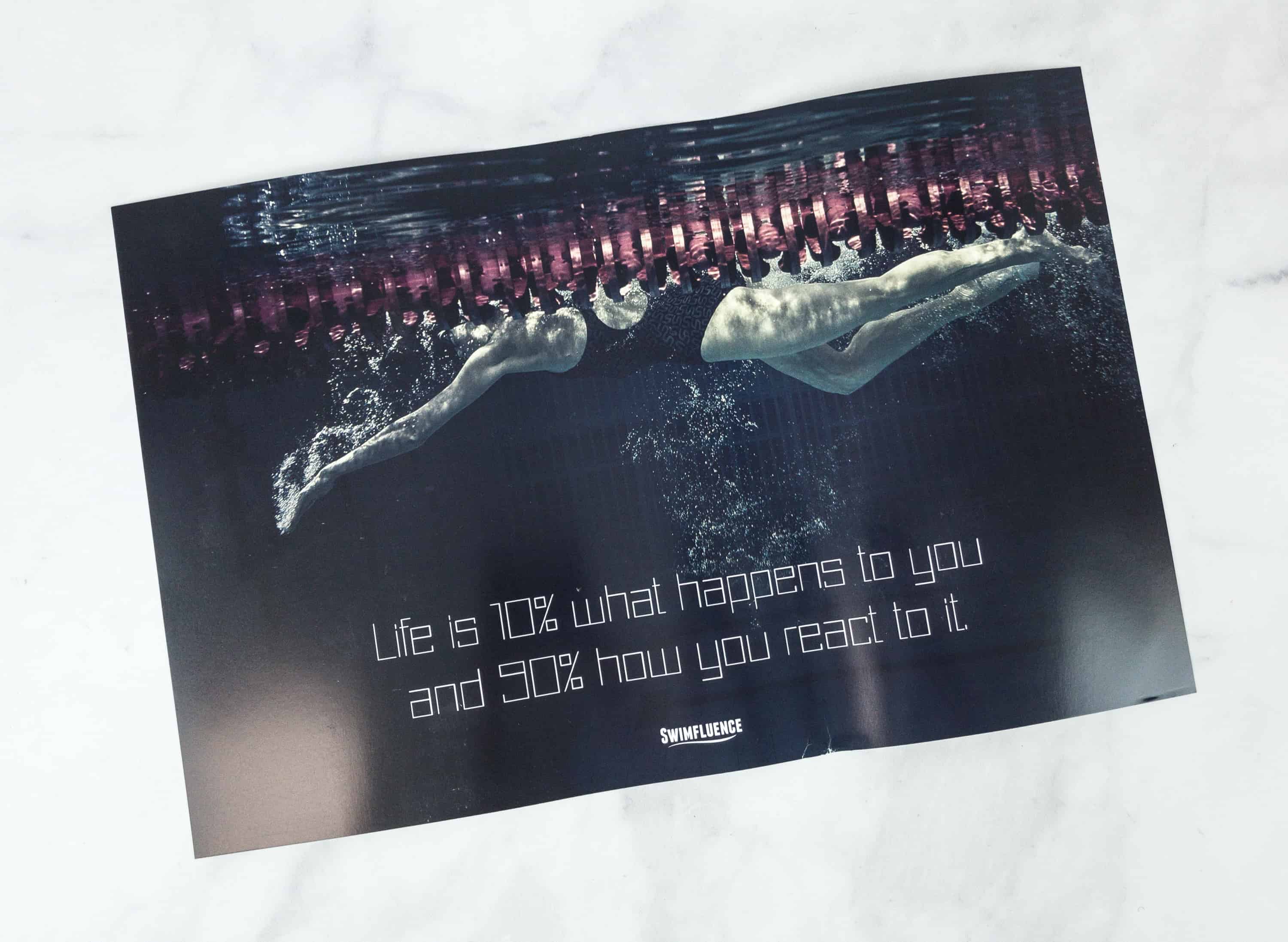 Poster. Every month, Swimfluence includes a poster with an inspirational message.
Life is 10% what happens to you and 90% how you react to it.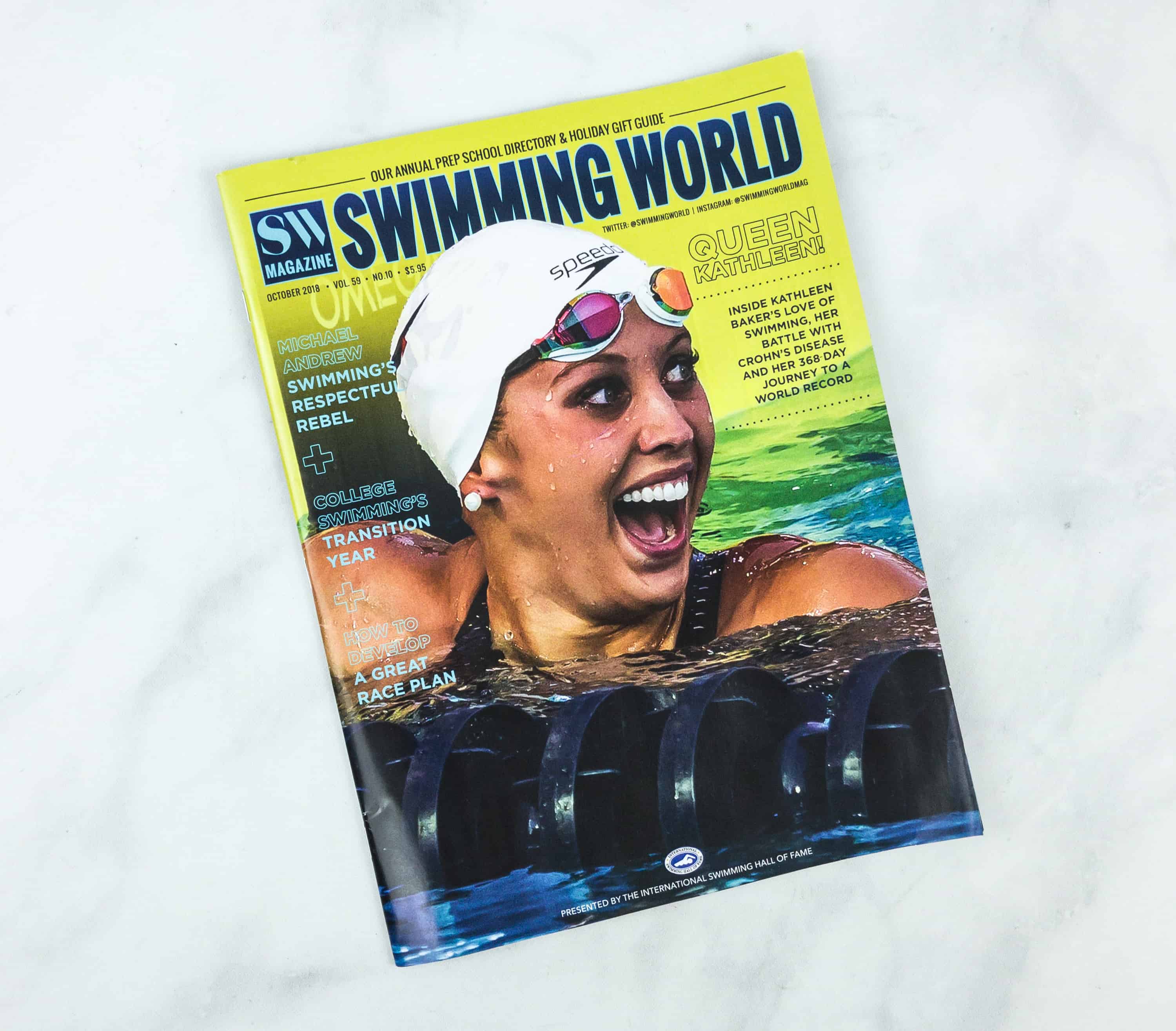 Swimming World October 2018 Edition ($5.94) Each month, Swimfluence includes a monthly edition of Swimming World Magazine. It's produced by the International Swimming Hall of Fame and is targeted to youth, high school, and college age swimmers.
This month's cover features Kathleen Baker, an American swimmer who specializes in freestyle and backstroke events. She won a gold medal at the 2016 Summer Olympics for the 4×100 meter medley relay and a silver in the individual 100-meter backstroke. The cover photo was taken in the summer U.S. Nationals as she was shocked at the time she finished the course in a whopping 58.00 seconds, a new world record for 100-meter backstroke!
The magazine is a very practical training aid, covering everything from technique and training regimen to nutrition. The magazine is really substantial — this section covers presentations at the International Swim Coaches Association Hall of Fame Summit, even providing an overview of speakers presentations on training techiques!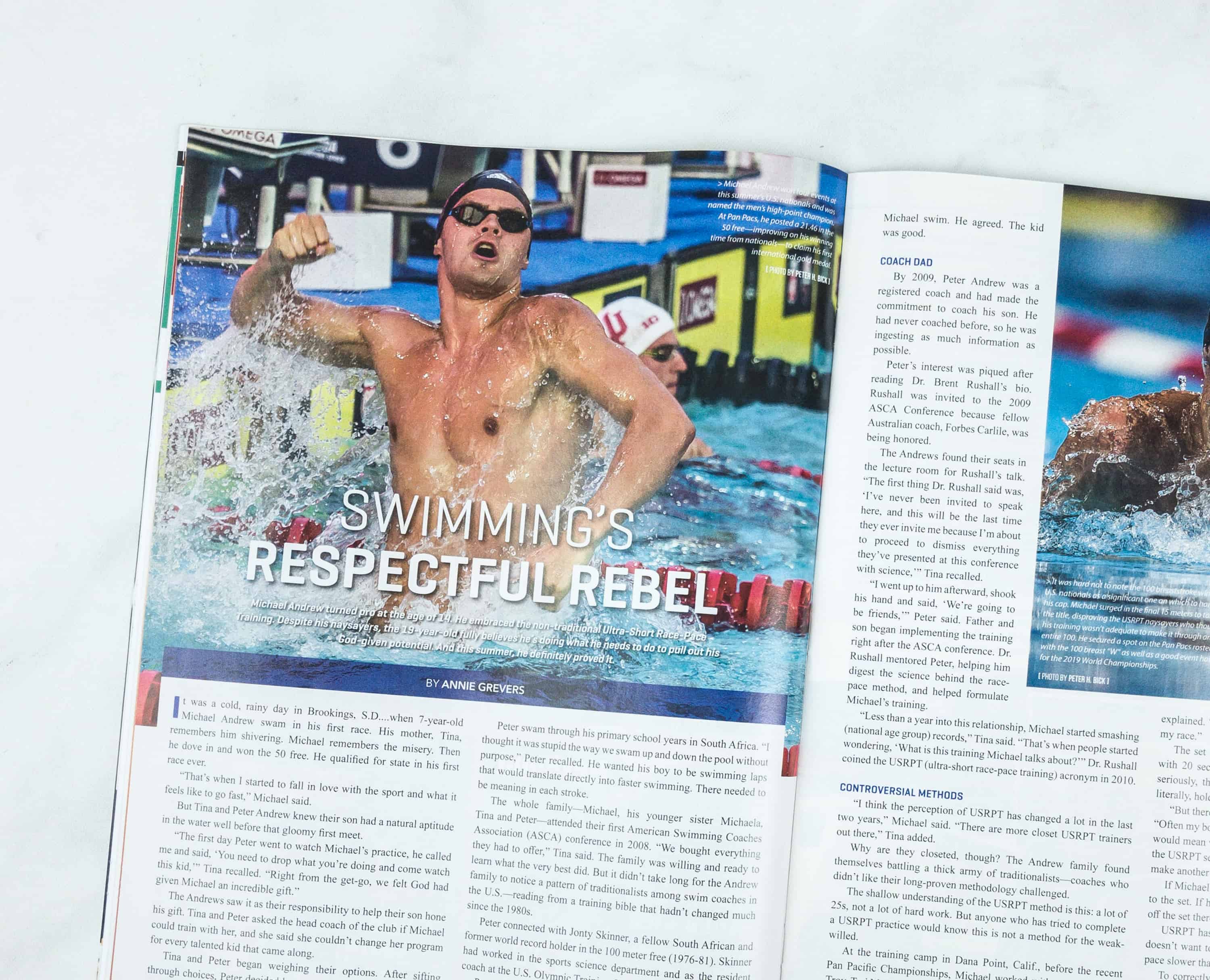 Check out this cool story written by Annie Grevers about Michael Andrew, who built his name in the swimming world and how he was tagged as a Swimming's Respectful Rebel!
This part of the magazine is all about Kathleen Baker, Swimming World's featured swimmer of the month.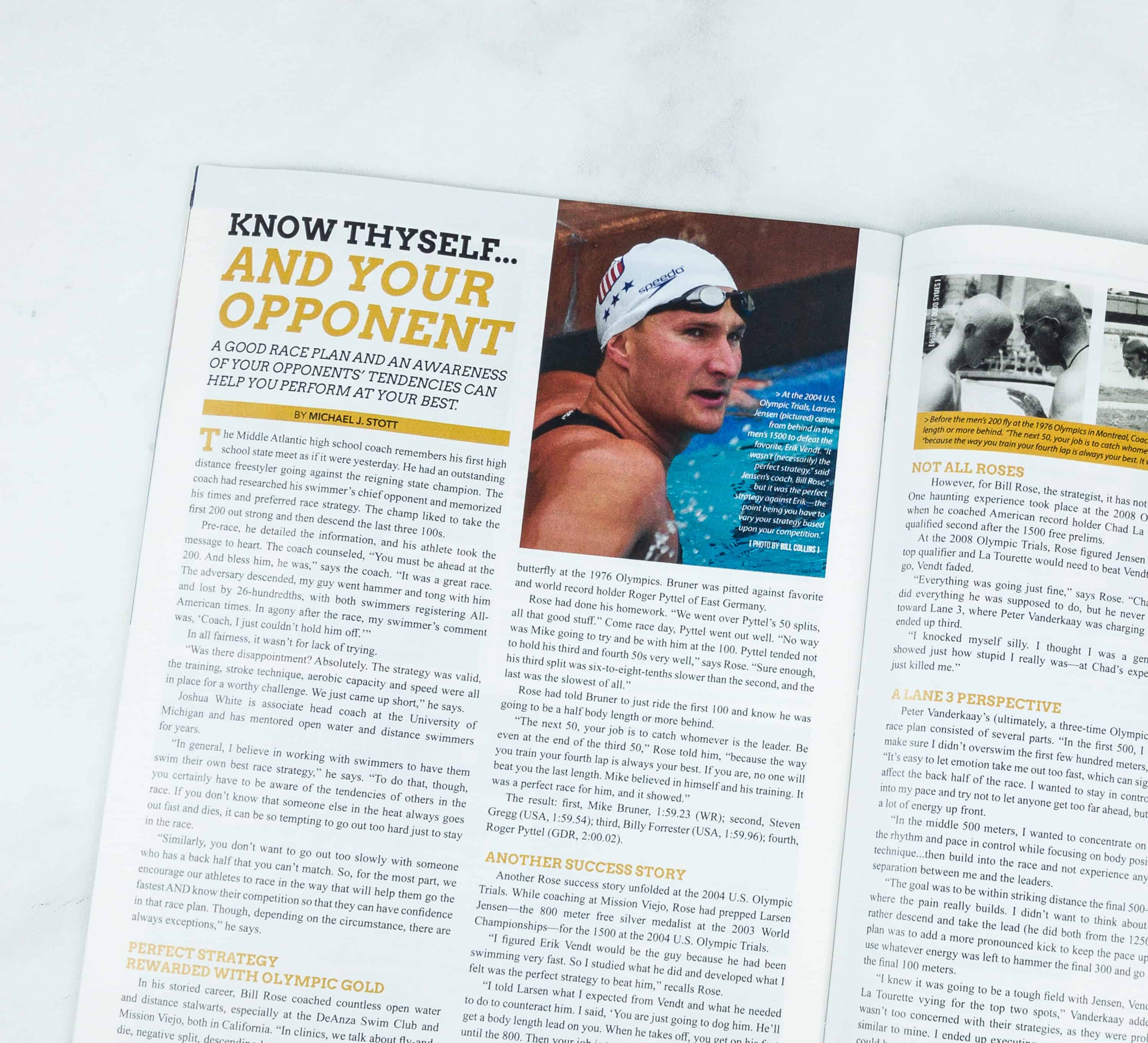 A good race plan and an awareness of your opponent's tendencies can help you perform at your best.

– Michael J. Stott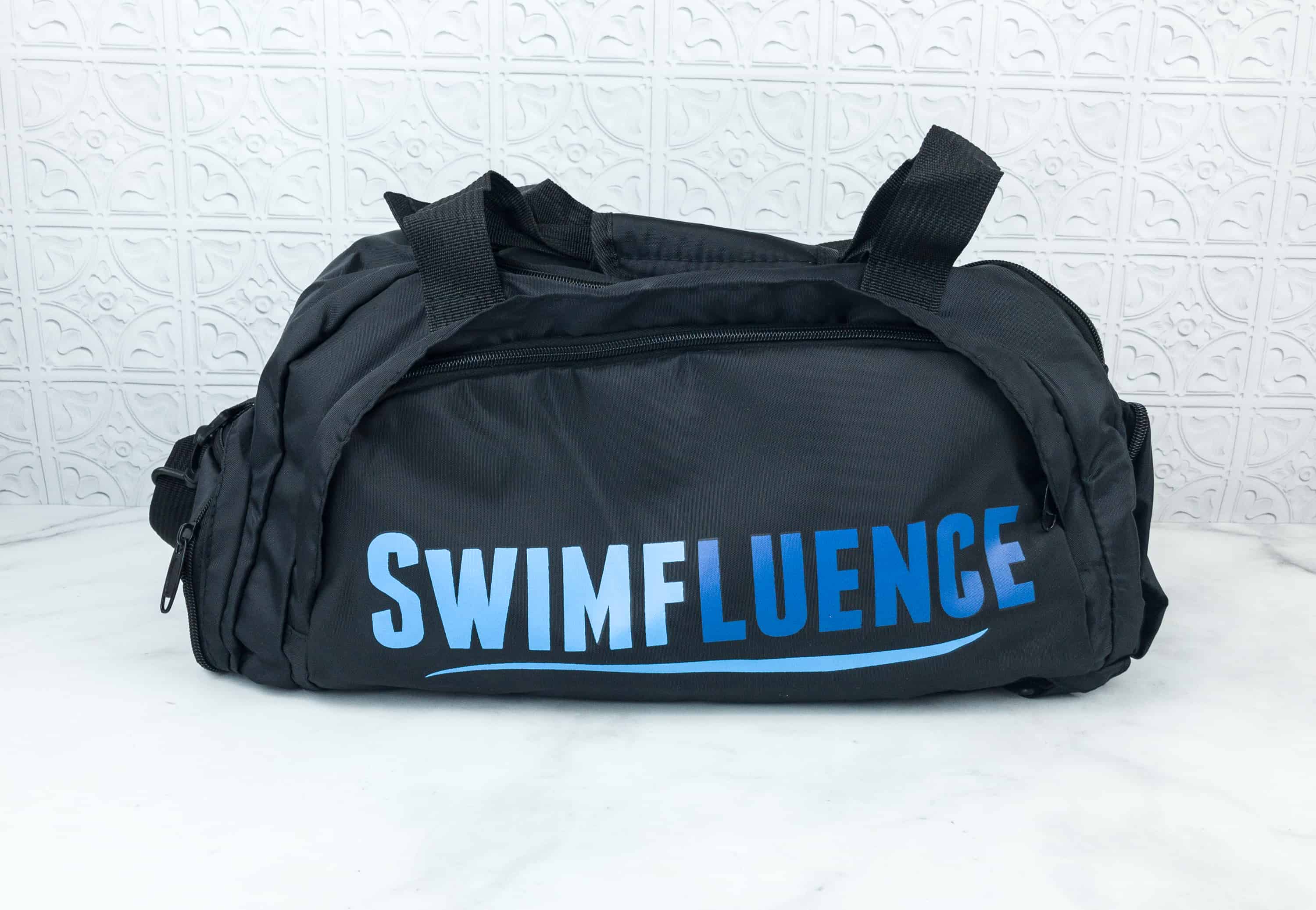 Swimfluence Bag. Aside from the magazine and the poster, the box also includes a sophisticated black gym bag with huge Swimfluence logo in front of it. It has a top-access main chamber and additional pockets on either end.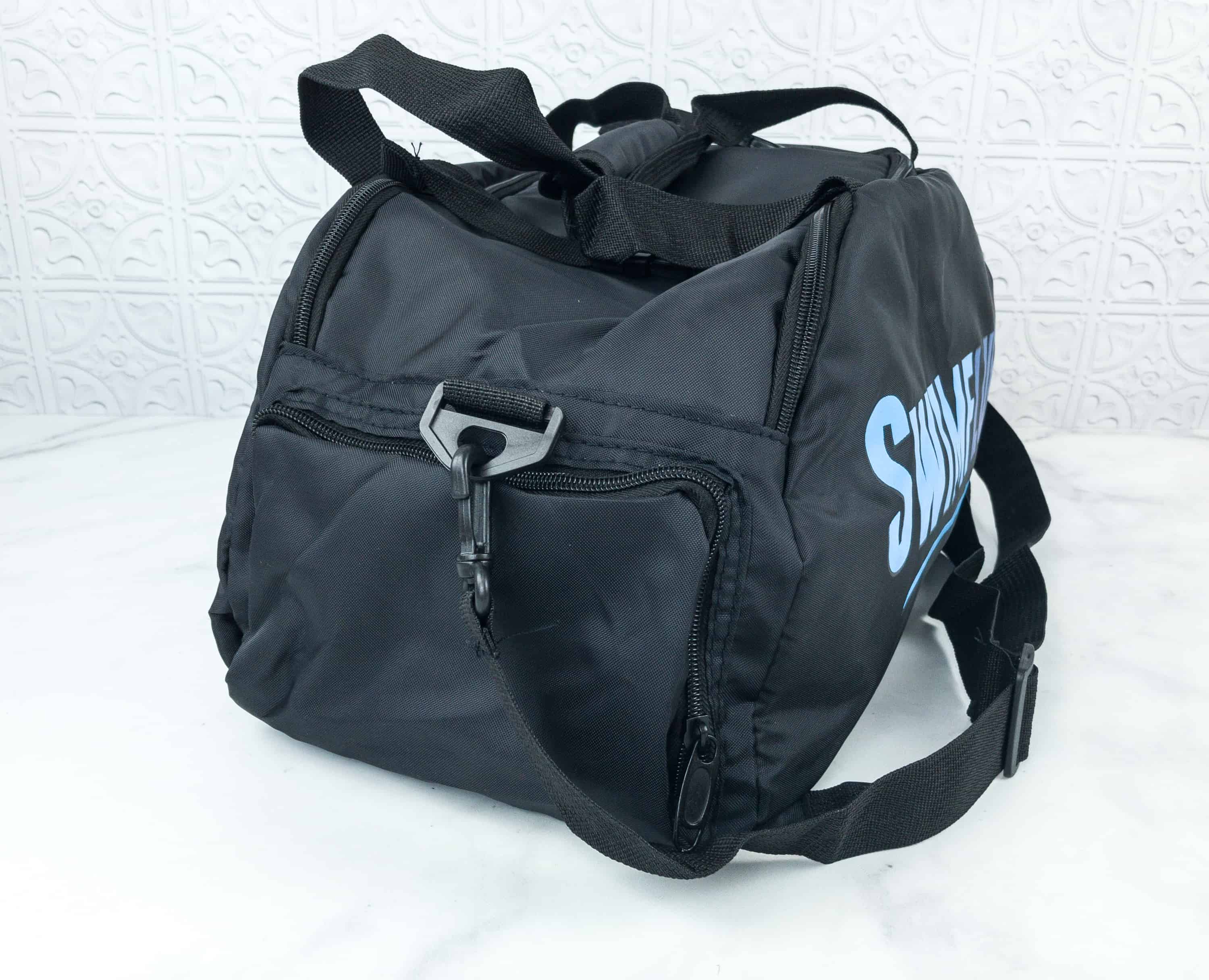 This bag is well-stitched and high-quality.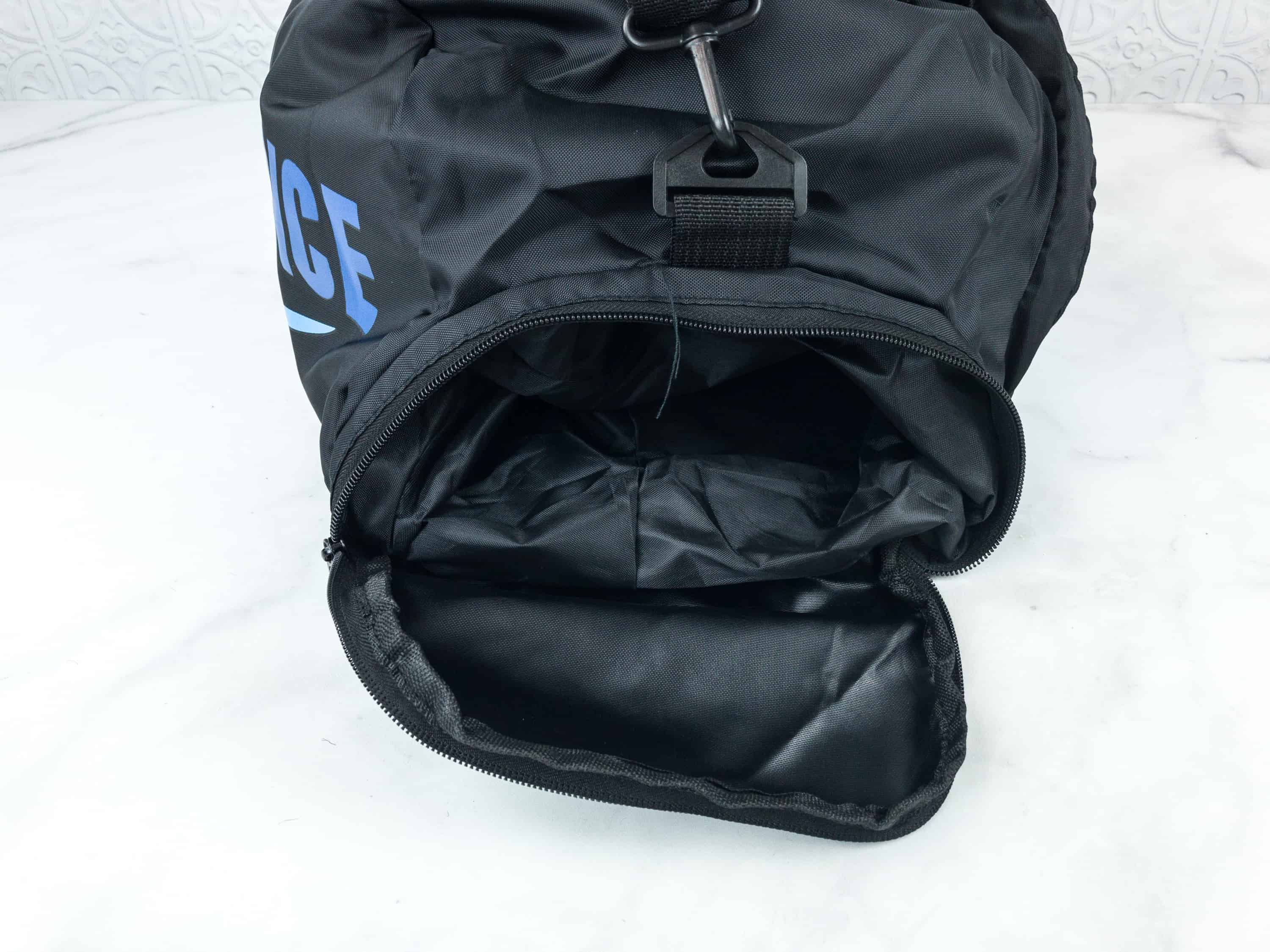 It has a huge side pocket, where you can put on your pair of shoes, slippers, or even your wet clothes and gear after your swimming practice.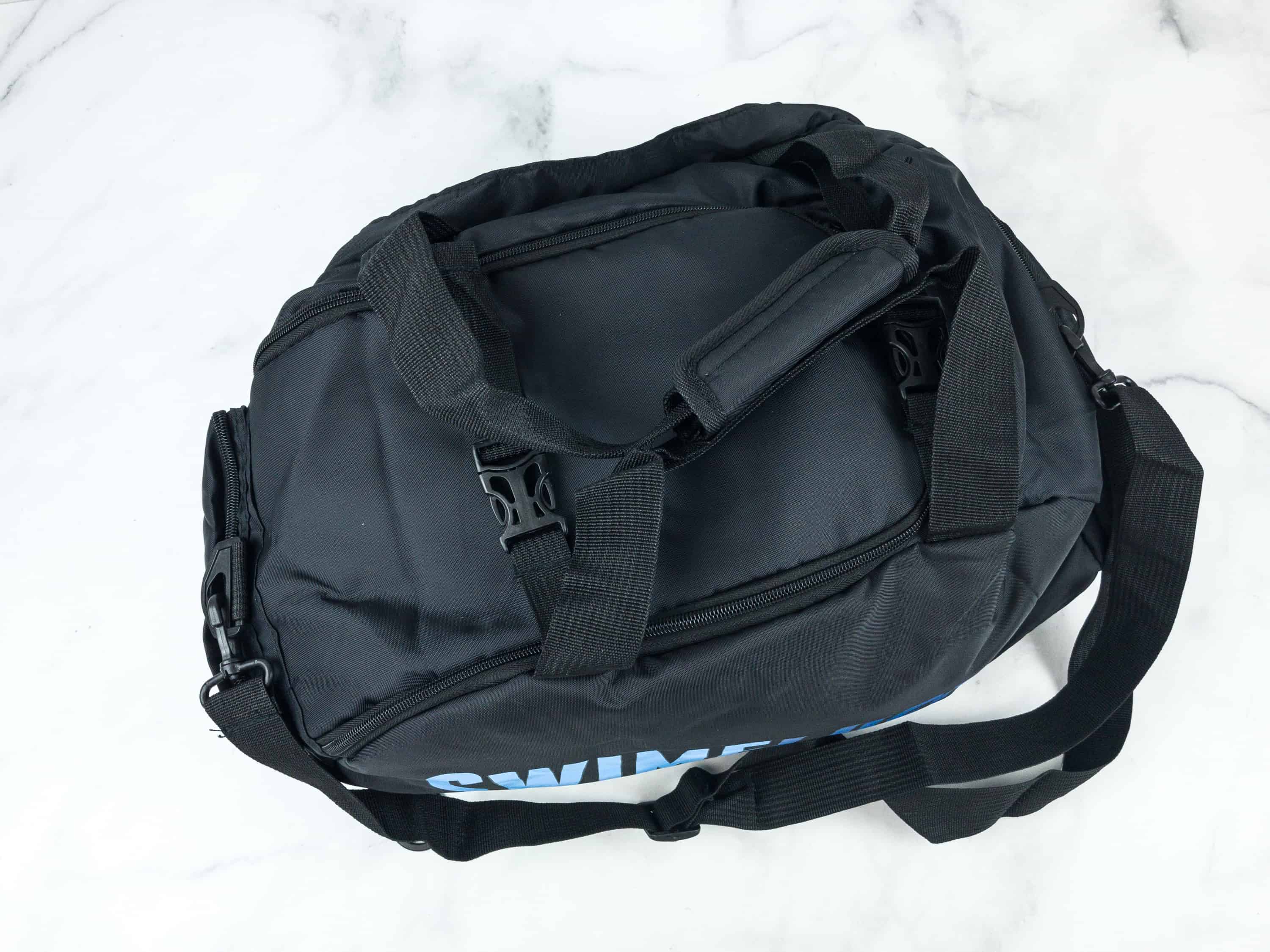 This bag features a multi-handle function so you can either hand carry it or sling it on your shoulder.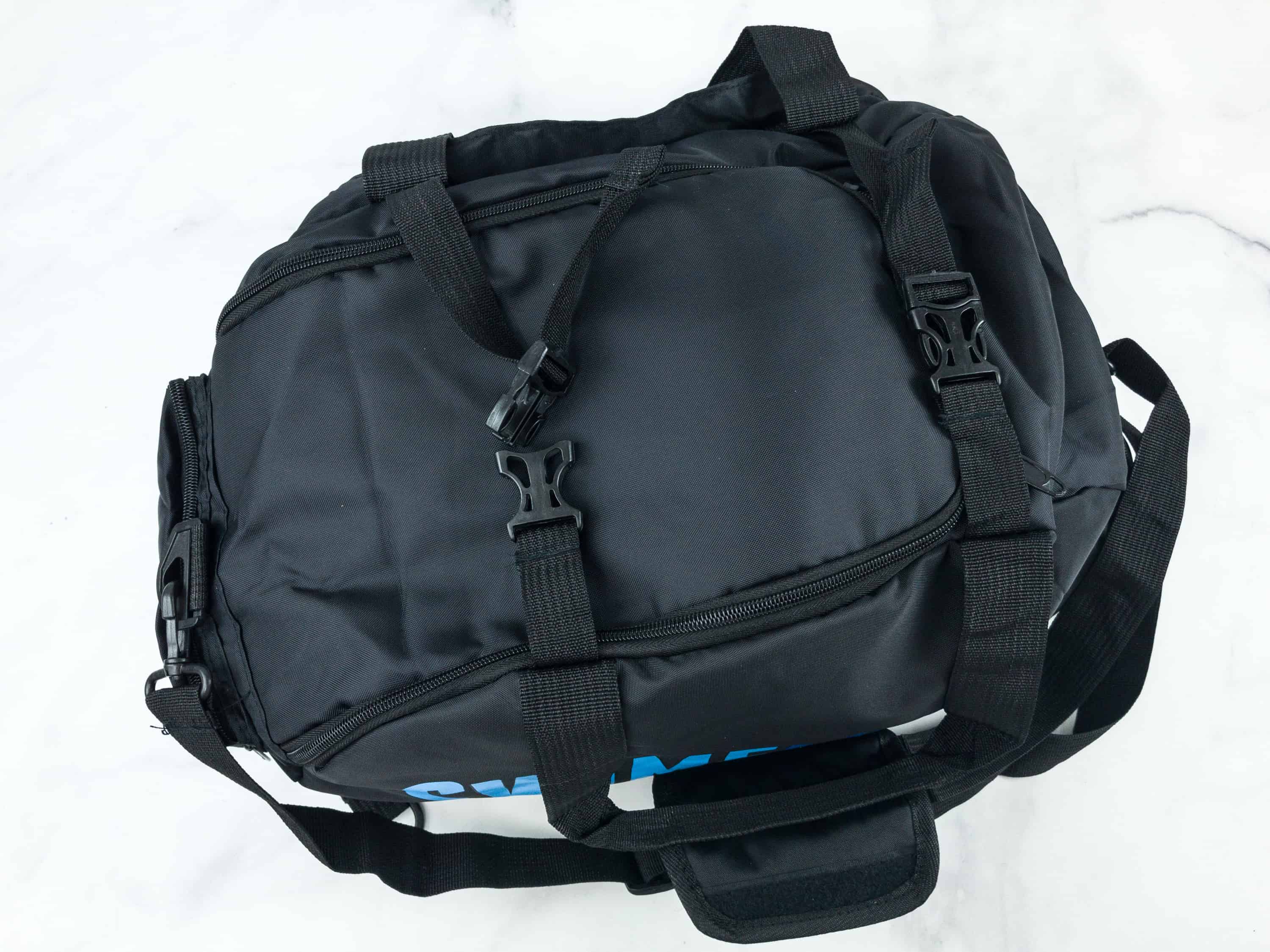 Another thing I like about the bag is that it has two built-in compression straps, so you can really load it up and carry it more comfortably!
Swimfluence provides exactly what every swimmer needs: high-quality and exclusive gear! This month, the star of the box is the bag, which is simple yet useful. It's easy to carry around and it has enough space to accommodate a number of items and swimming essentials practices and meets. The only downside of the box is that it seems a little sparse when the gear is a single big item instead of several little ones, as it leaves only the poster and magazine as remaining items in the box. The bag is really nice, though, so I'm glad they included it this month. Their choice of gear is really appropriate for the target audience, and it's like a monthly gear drop. I'm looking forward to more exclusive items for my next box!
Any thoughts about the Swimfluence box?