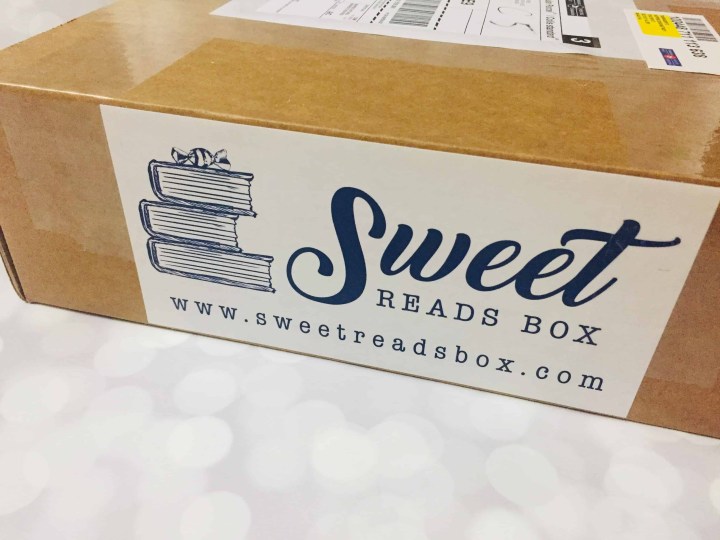 Sweet Reads Box is a Canadian subscription box bringing a curated selection of a bestselling book along with complimentary items to enhance the experience. The box is $54.99 CAD ($42 USD) for one month, and drops slightly when you purchase a 3 or 6 month subscription as well. Since I got my Kindle a few years ago, it's been ages since I've read an actual book, and the past book selections were right up my alley so I'm really excited to open the box and see what's inside!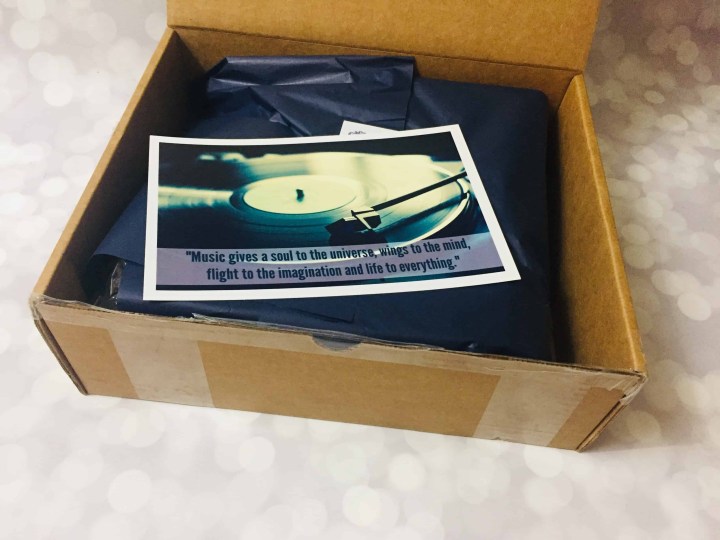 On top is the information card.
DEAL: Get 10% off your first box! Use coupon code LOVEBOOKS.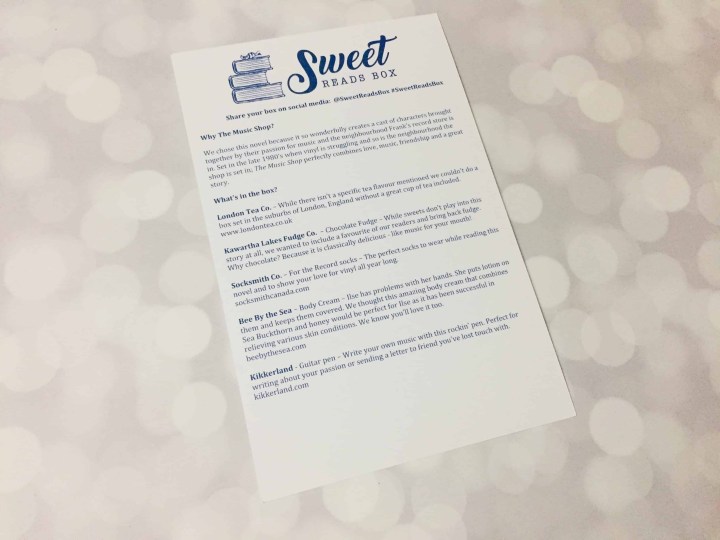 The back of the card has information about the month's book selection as well as the other items included, and how they all tie into the theme.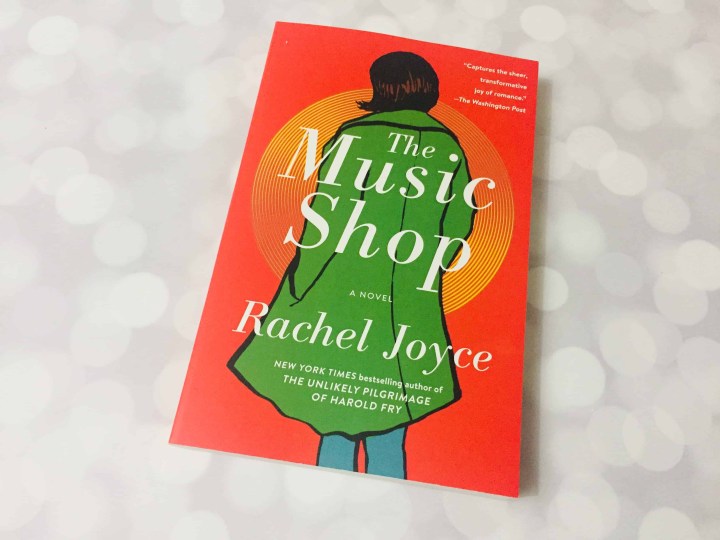 The Music Shop, by Rachel Joyce
It is 1988. On a dead-end street in a run-down suburb there is a music shop that stands small and brightly lit, jam-packed with records of every kind. Like a beacon, the shop attracts the lonely, the sleepless, and the adrift; Frank, the shop's owner, has a way of connecting his customers with just the piece of music they need. Then, one day, into his shop comes a beautiful young woman, Ilse Brauchmann, who asks Frank to teach her about music. Terrified of real closeness, Frank feels compelled to turn and run, yet he is drawn to this strangely still, mysterious woman with eyes as black as vinyl. But Ilse is not what she seems, and Frank has old wounds that threaten to reopen, as well as a past it seems he will never leave behind. Can a man who is so in tune with other people's needs be so incapable of connecting with the one person who might save him? The journey that these two quirky, wonderful characters make in order to overcome their emotional baggage speaks to the healing power of music—and love—in this poignant, ultimately joyful work of fiction.
Sea Buckthorn and Honey Body Cream — A natural skincream with soothing ingredients to treat chapped and dry skin. Bee by the Sea is a company from Ontario, Canada.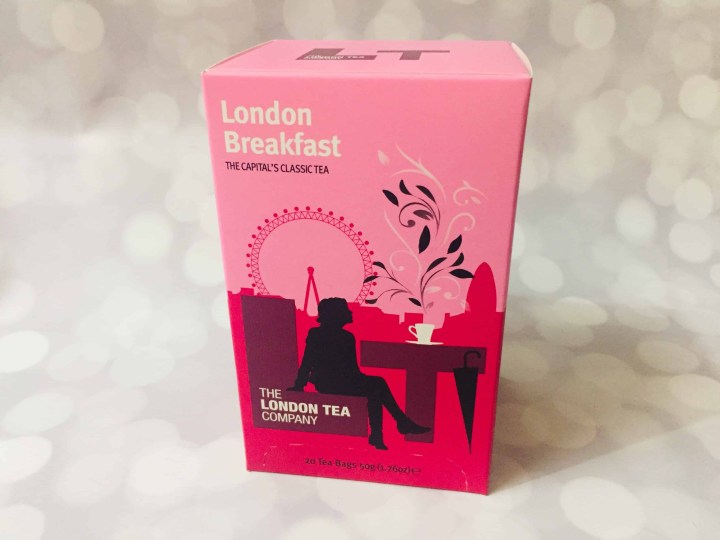 London Breakfast Tea — A box of 20 bags of English Breakfast tea, fitting for a novel set in London!
Kawartha Lakes Fudge — Chocolate fudge! This was a properly decadent treat. I snooped around their website and they have over 20 varieties from cookies and cream to watermelon!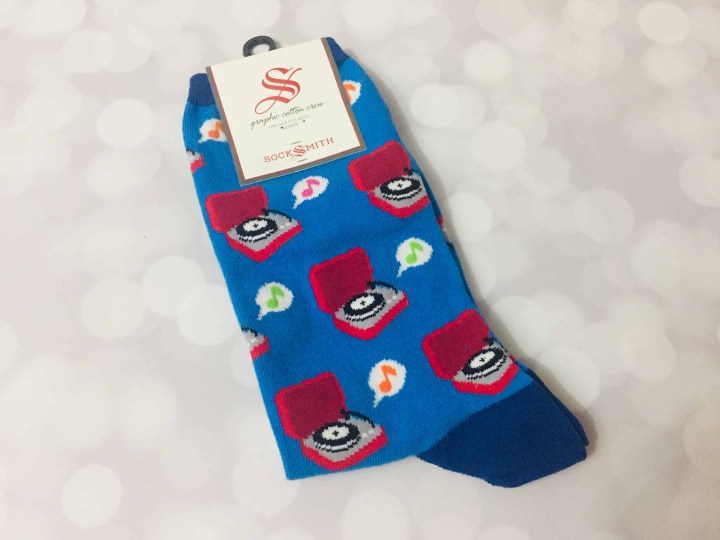 Record Player Socks — Cheerful socks with an adorable musical motif.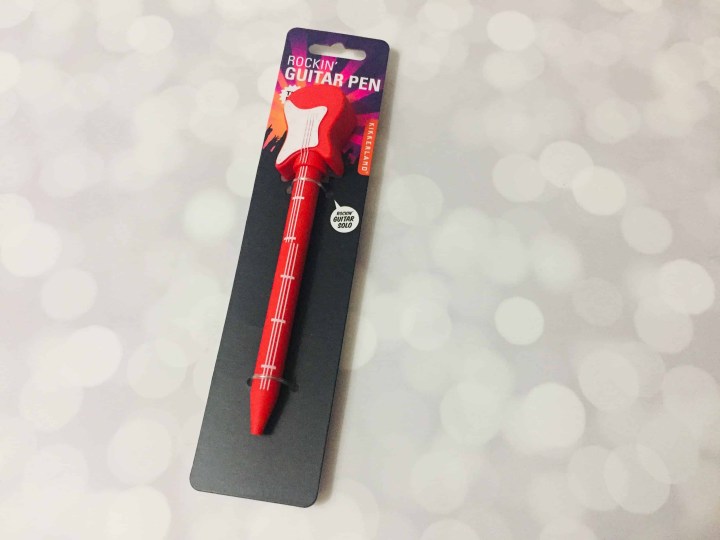 Rockin Guitar Pen — A pen that plays a guitar solo as you write! Super fun and a great quirky gift.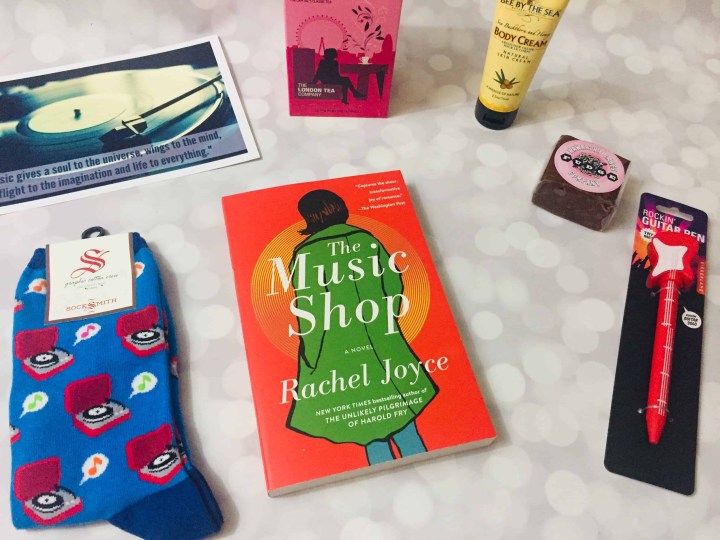 The November box had a musical theme. I haven't been able to get too into the novel yet, it's taking a while to get me interested. But all of the accompanying treats are well-picked and suit the theme of London in the 80s.
What did you think of this month's book selection?