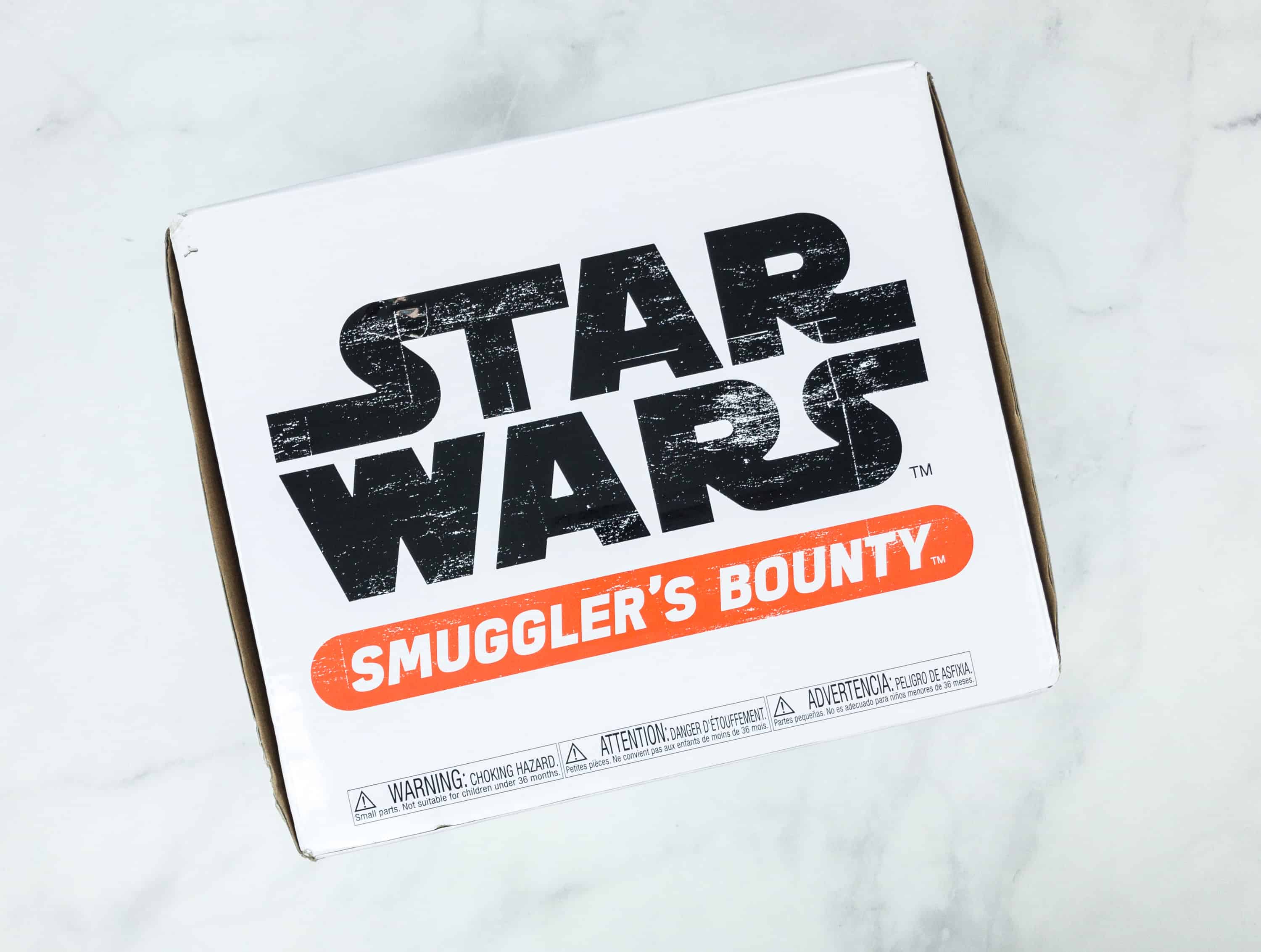 Smuggler's Bounty is a bi-monthly Star Wars subscription box from Funko and the only official Star Wars subscription box (in the galaxy). Everything inside is 100% exclusive to the box and designed in collaboration with Funko!  Funko also produces the Marvel Collector Corps Box, the DC Comics box Legion of Collectors, and Disney Treasures.
Funko recently ended managing their own subscriptions but has made the past boxes available in their shop with no subscription required. Boxes are $35.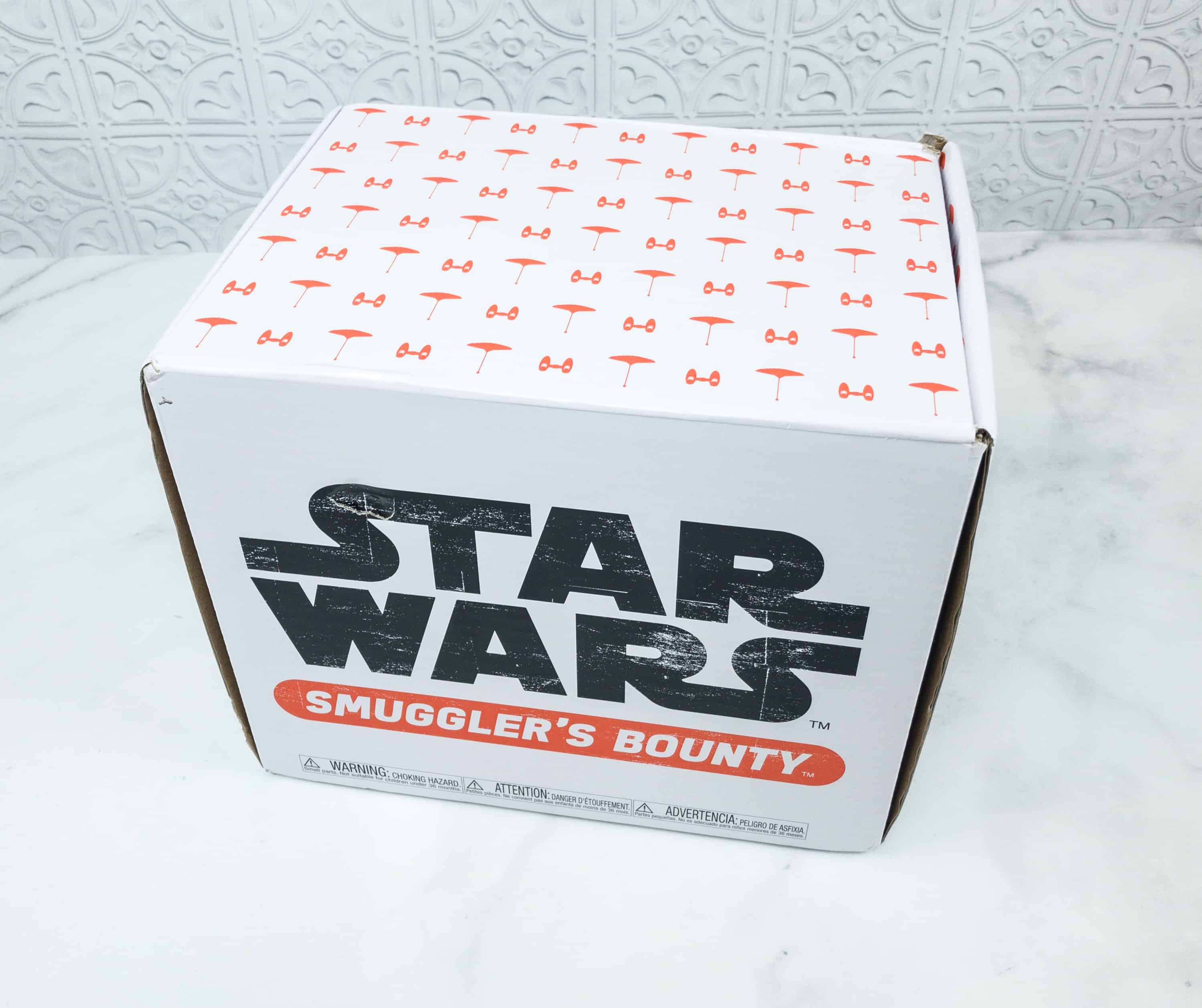 The theme for this month was CLOUD CITY!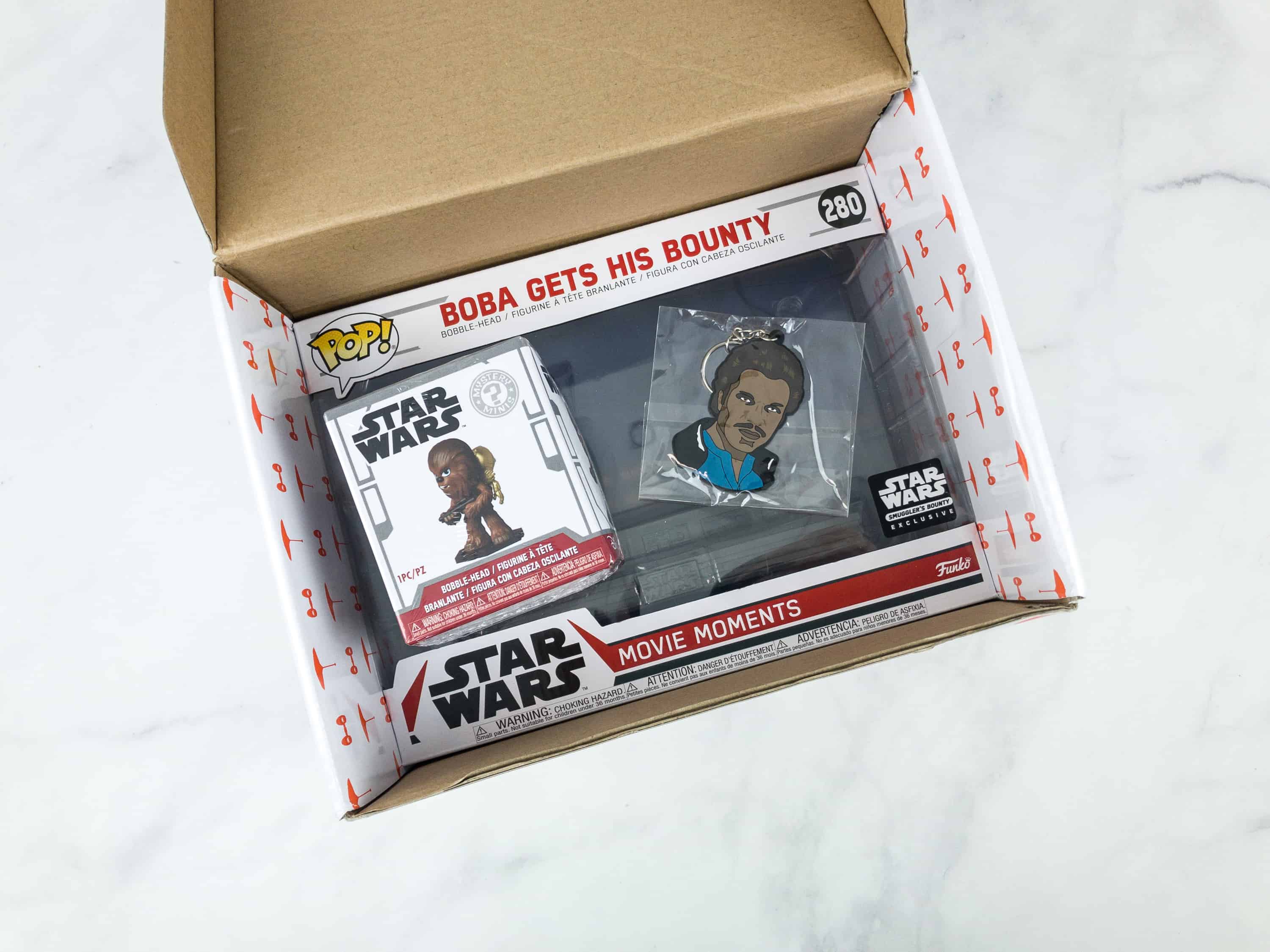 Like most of the boxes, this one has no card.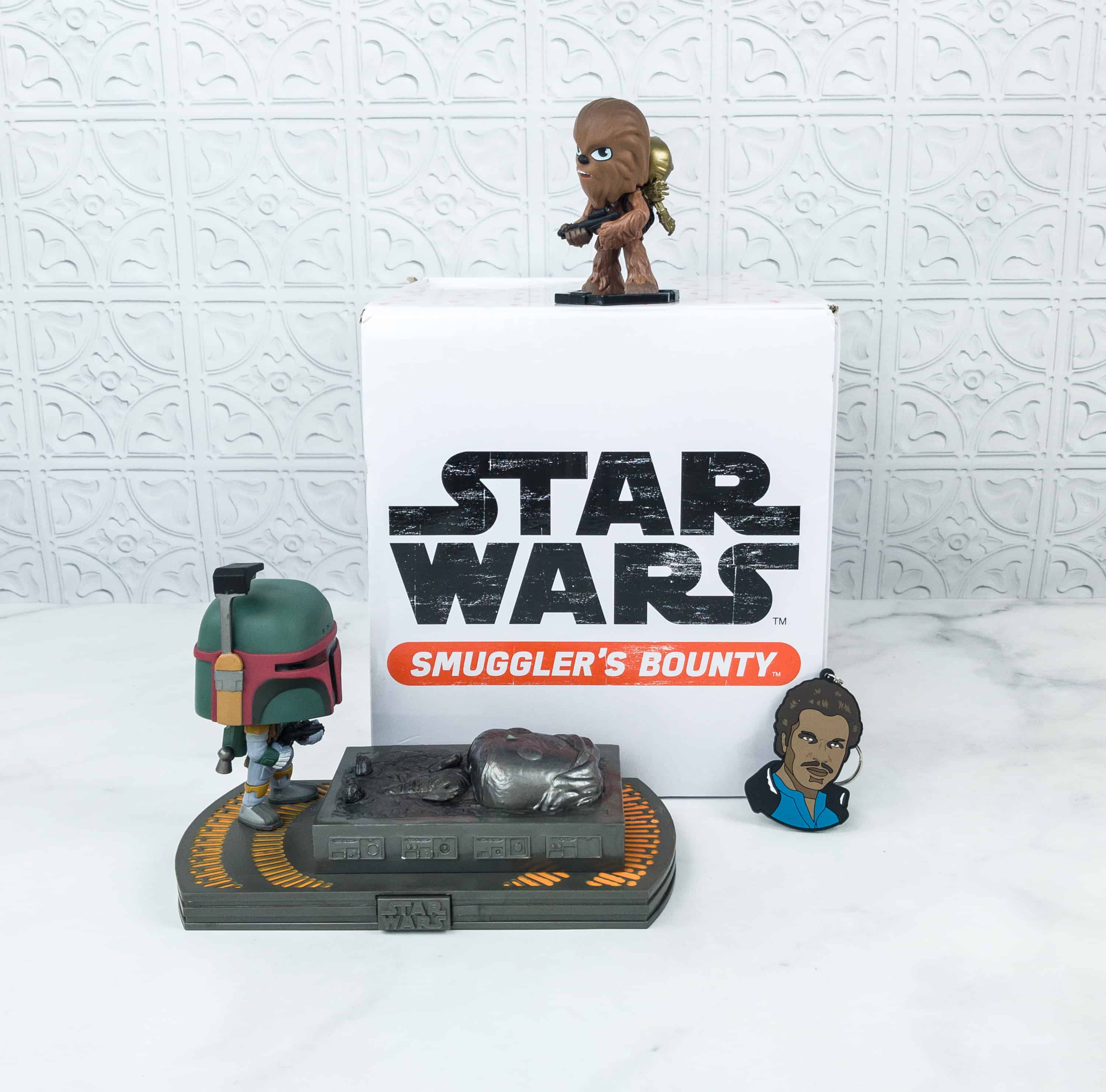 Everything inside the Smuggler's Bounty Star Wars box for October!
Lando Calrissian Keychain. Since it's the Cloud City box, it's perfect to include the Baron Administrator of the Cloud City, who also became a general in the Rebel Alliance! He really looks like a guy from the 70s!
Chewbacca Carrying C3P0 Mini. I love getting mystery minis from this box, and this time, the mini does not only feature one character but two!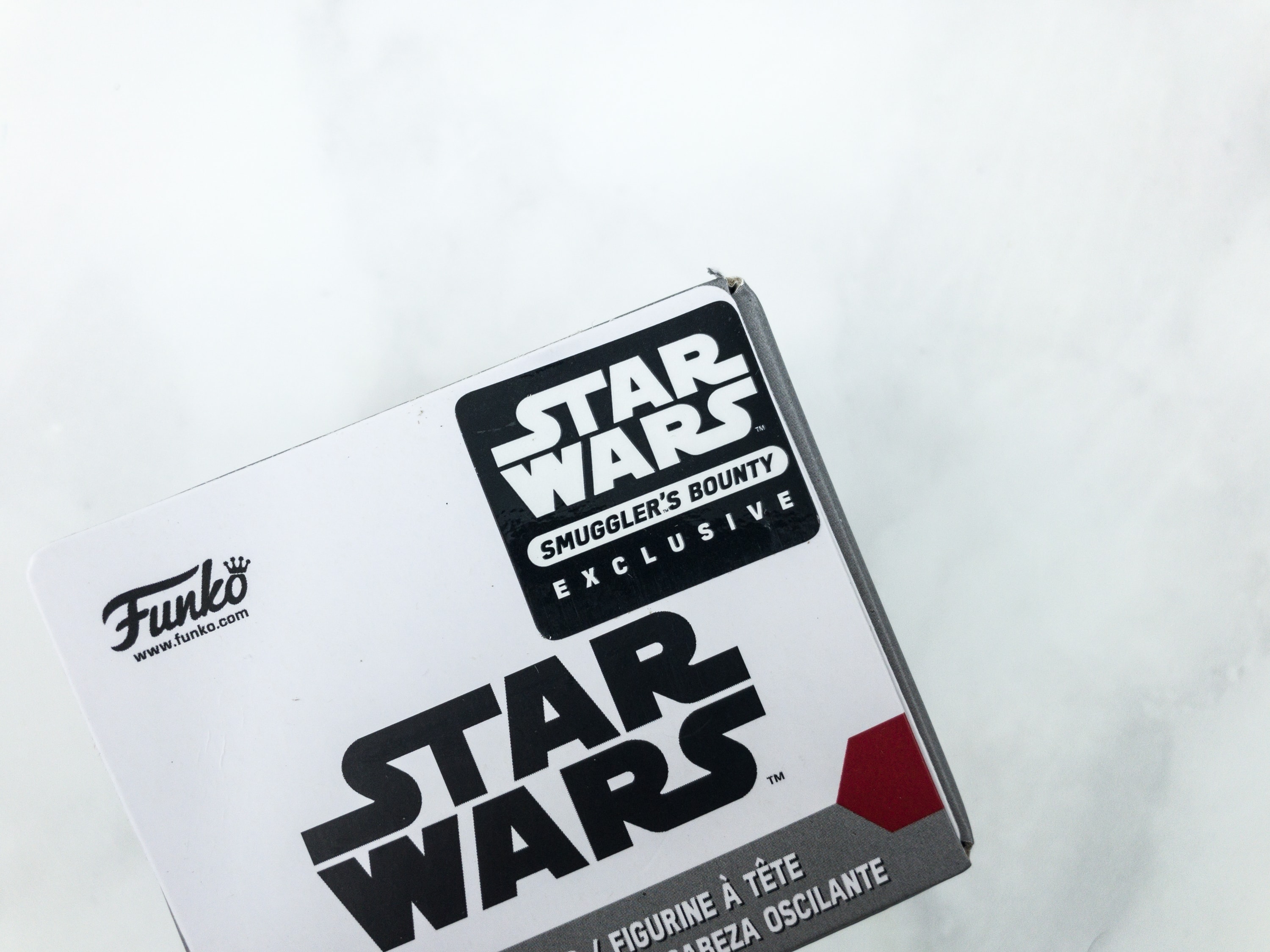 It comes in a cool giftable box, as most minis do!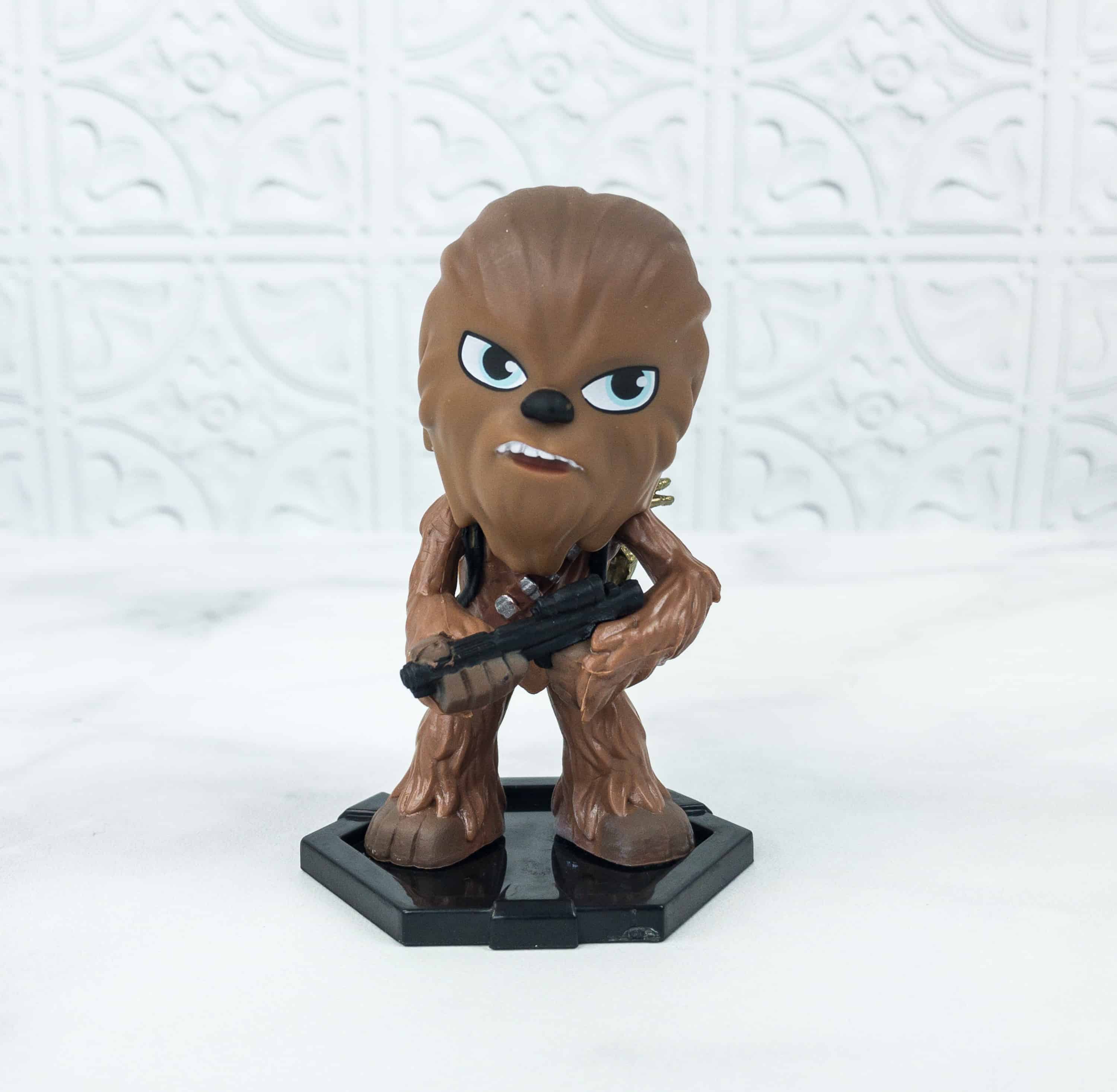 It's Chewbacca holding an armament, and he looks ready to attack and protecting something on his back… Hmmm…
Yes, he does! And it's C-3PO who was gunned down in the Cloud City in The Empire Strikes Back.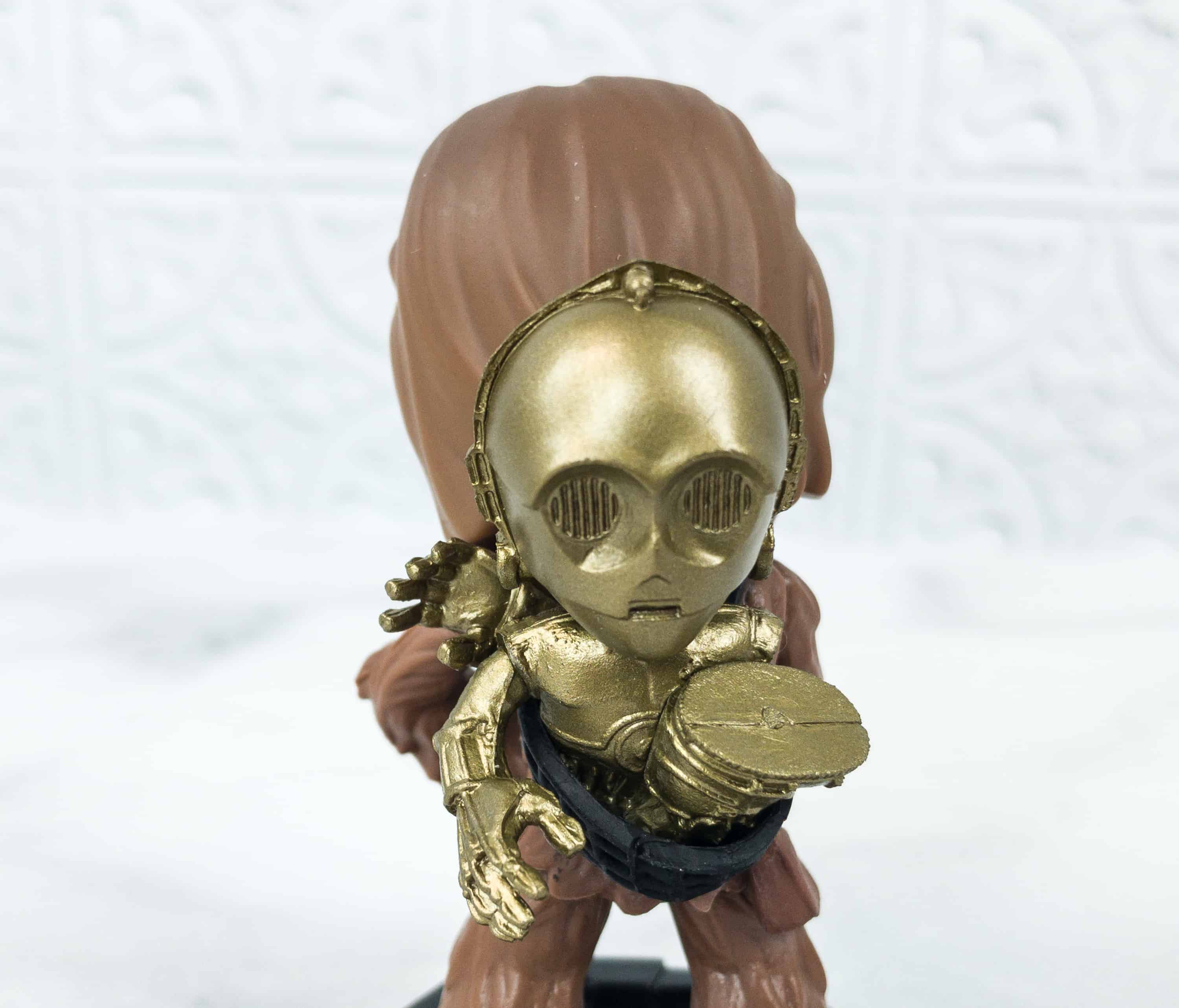 The golden droid was so lucky that Chewie found him before he was about to be incinerated!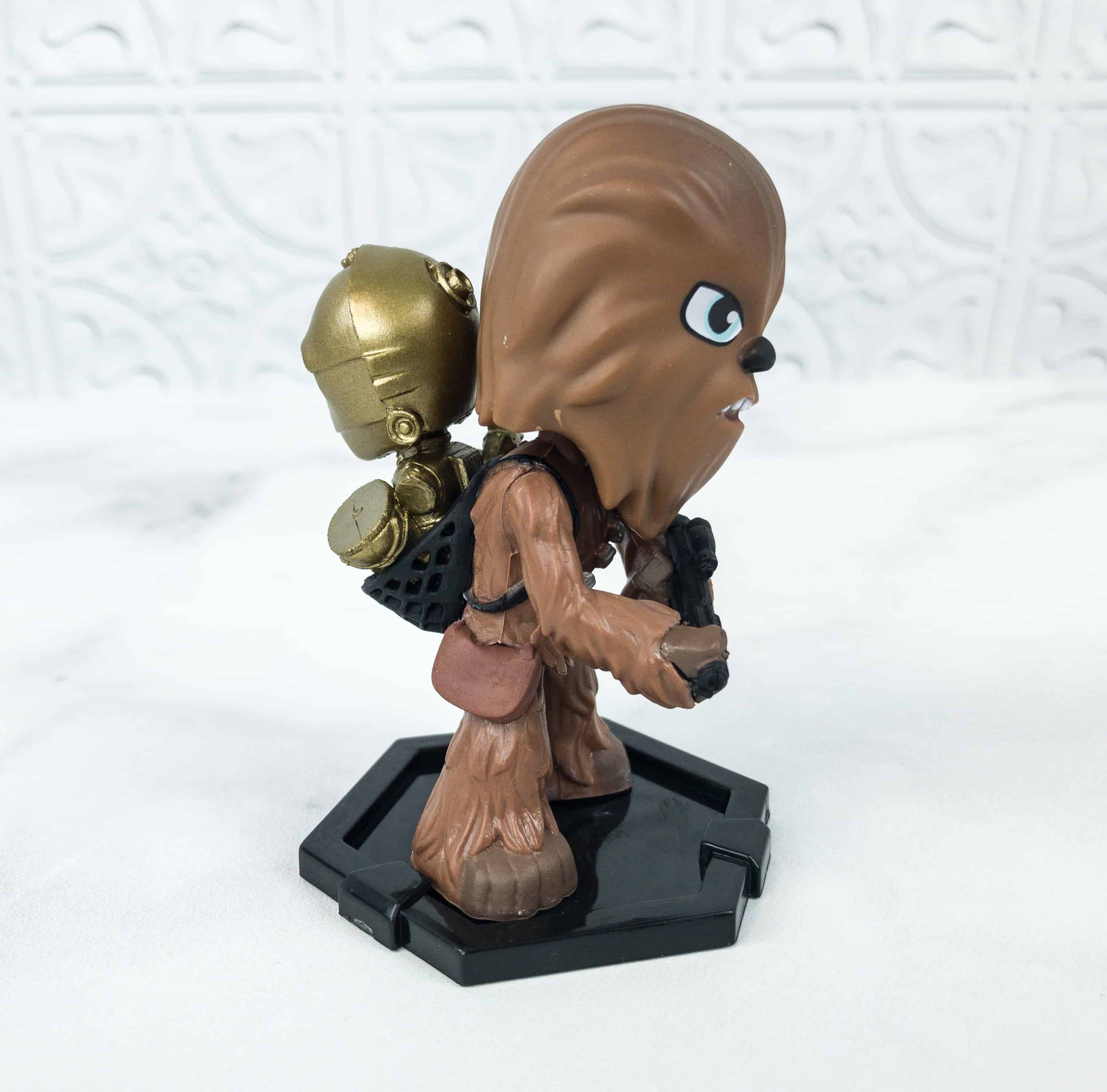 Chewie carried him on his back, and even reassembled him! It's a nice mystery mini, and it's now one of my favorites as I love the story behind this figure!
Pop! Boba Gets His Bounty Movie Moment Figure. Another favorite from the box is the Funko POP! movie moments figures. This month, it's another scene from The Empire Strikes Back!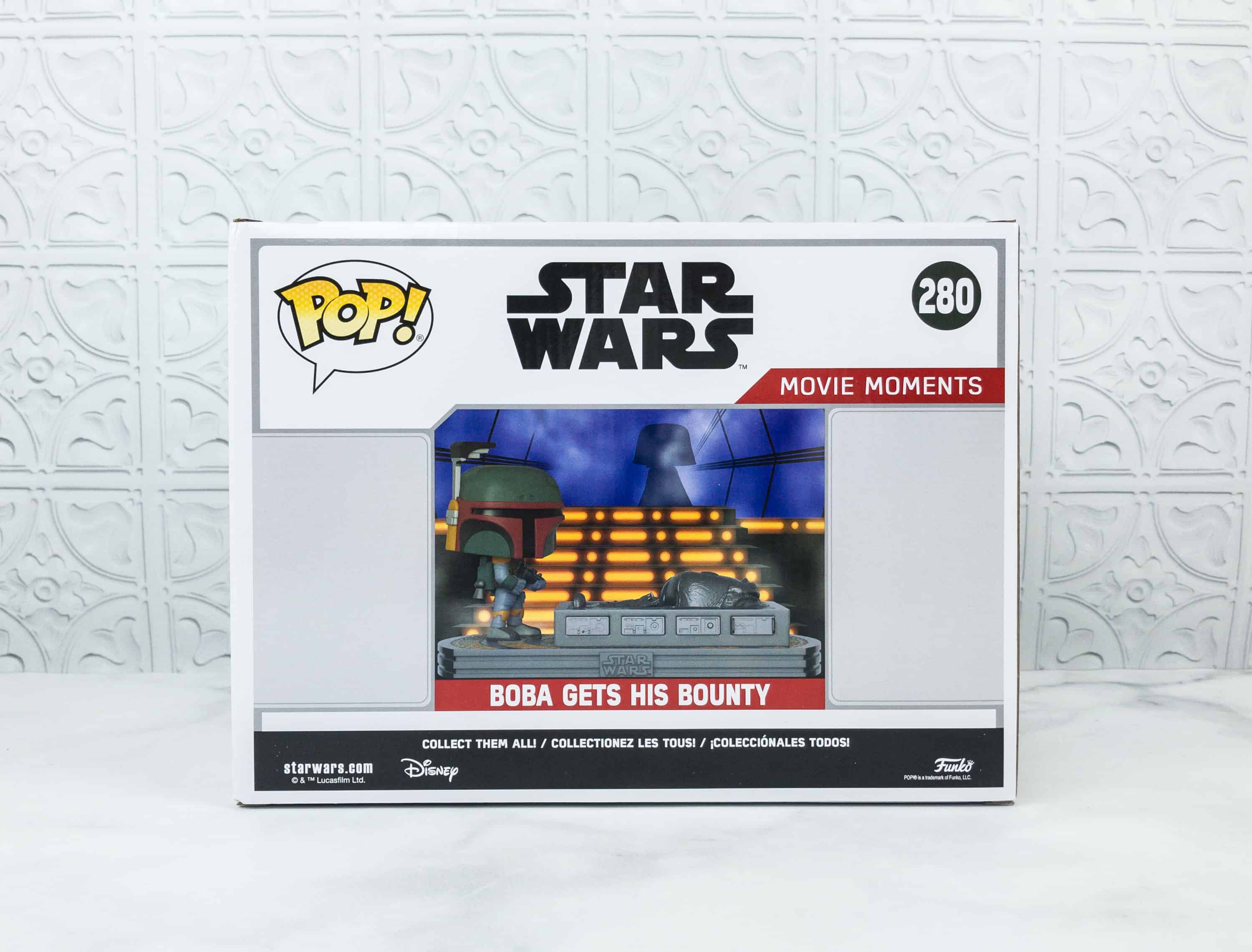 It is when Boba Fett finally gets his Bounty! As always, the POP! is inside a window box.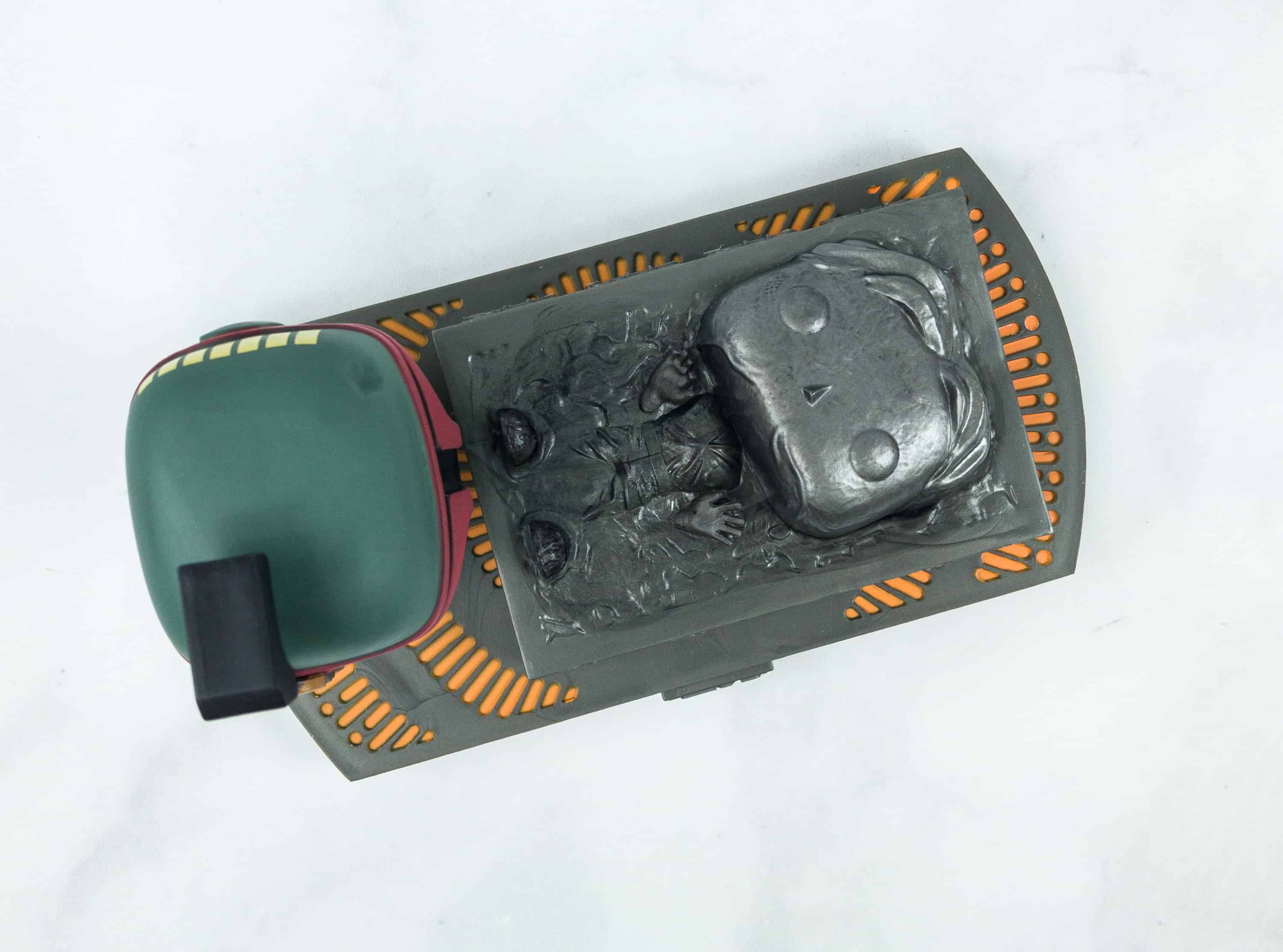 Looking from the top, we can see the fantastically detailed Han Solo frozen in carbonite.
It was a plan by Darth Vader to locate Han Solo, to lure Luke Skywalker. Boba Fett successfully took Solo to Tatooine and collect the bounty that Jabba placed on him.
This scene is really iconic too! I was really hoping for this scene to make an appearance in this box, like a poster or a picture, but it exceeded my expectations as it was brought in this box in a form of POP! movie moments. Awesome!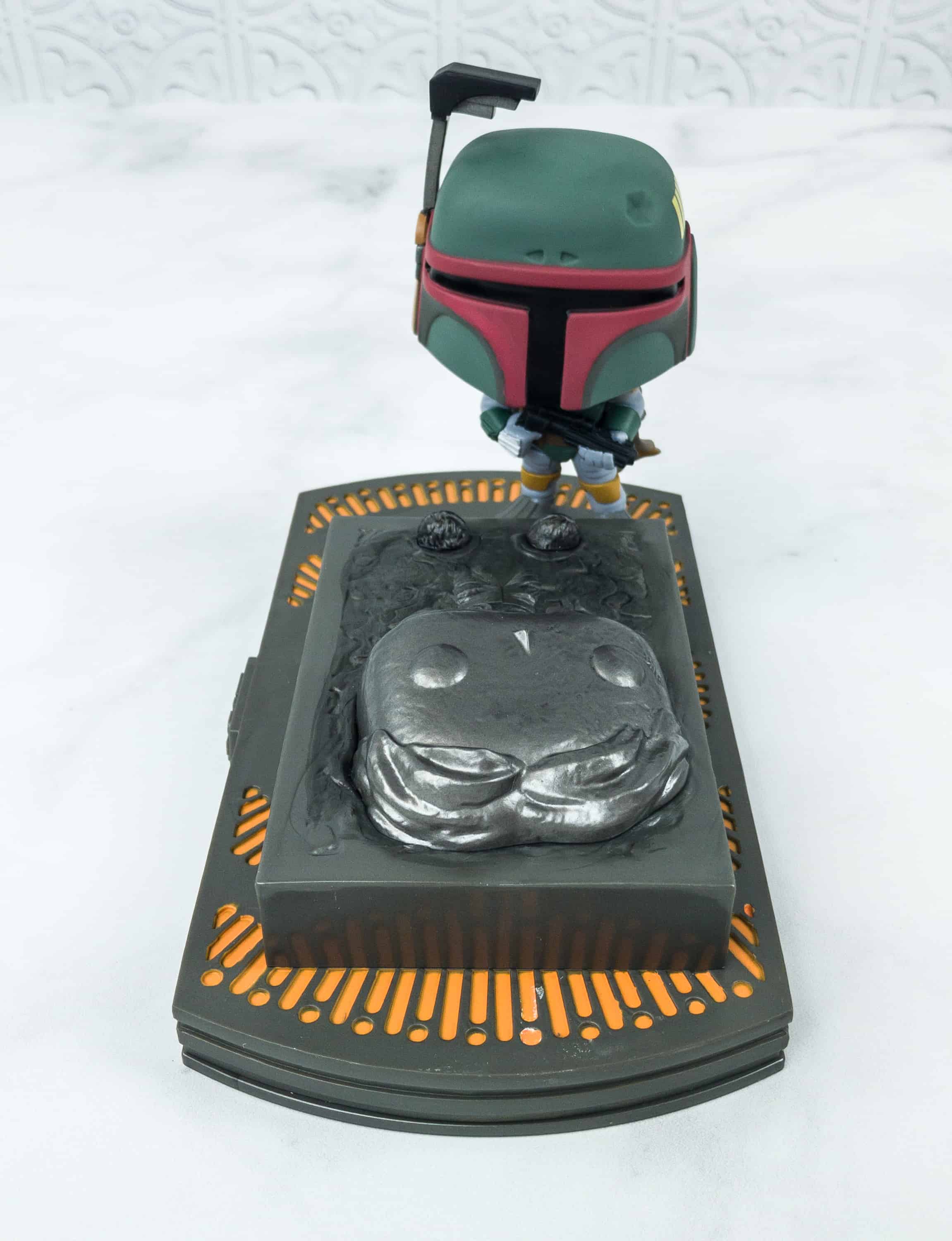 It was nice to relive those iconic moments on the shelf, don't you think?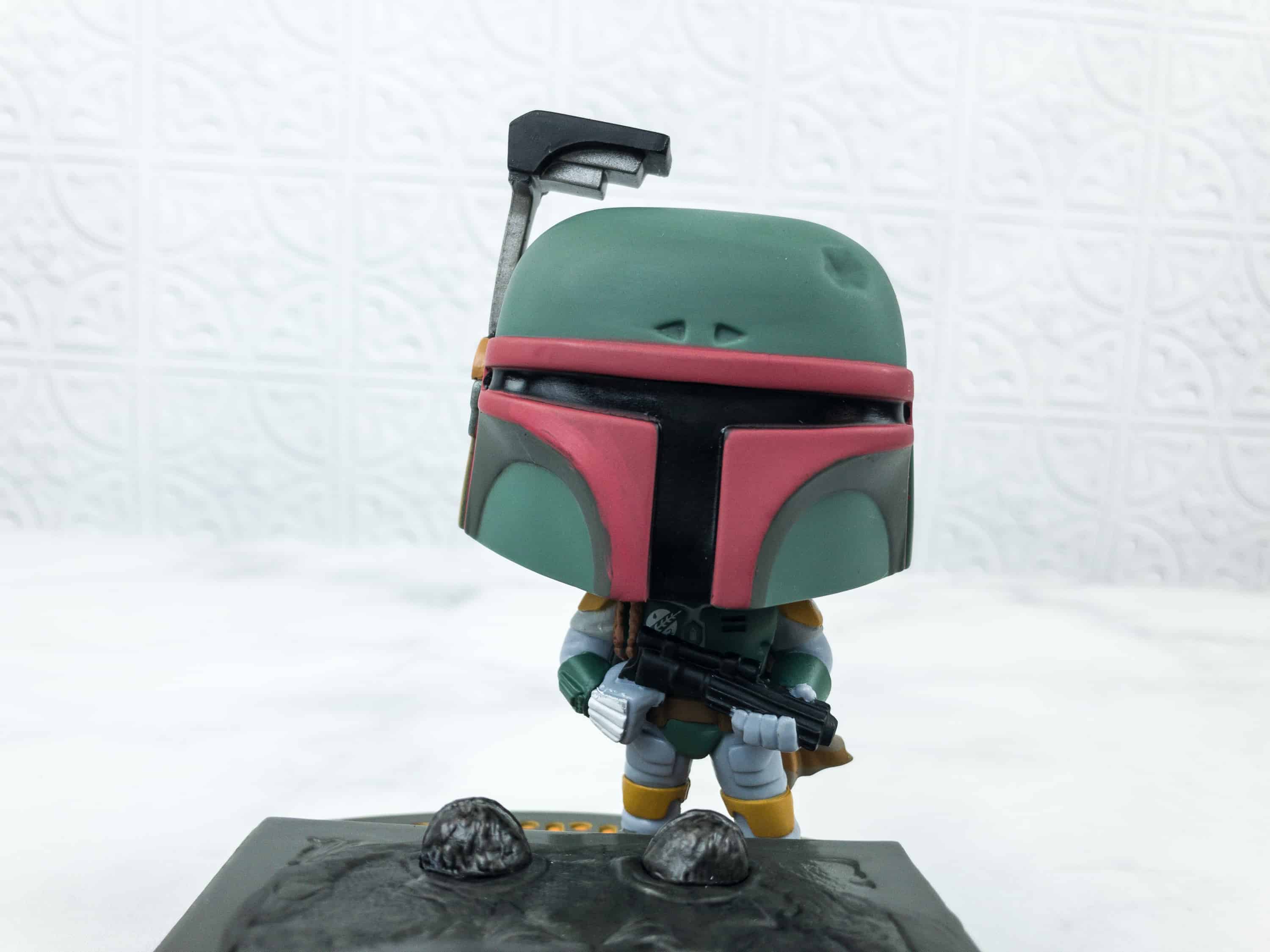 This POP! really captures every detail from Boba too!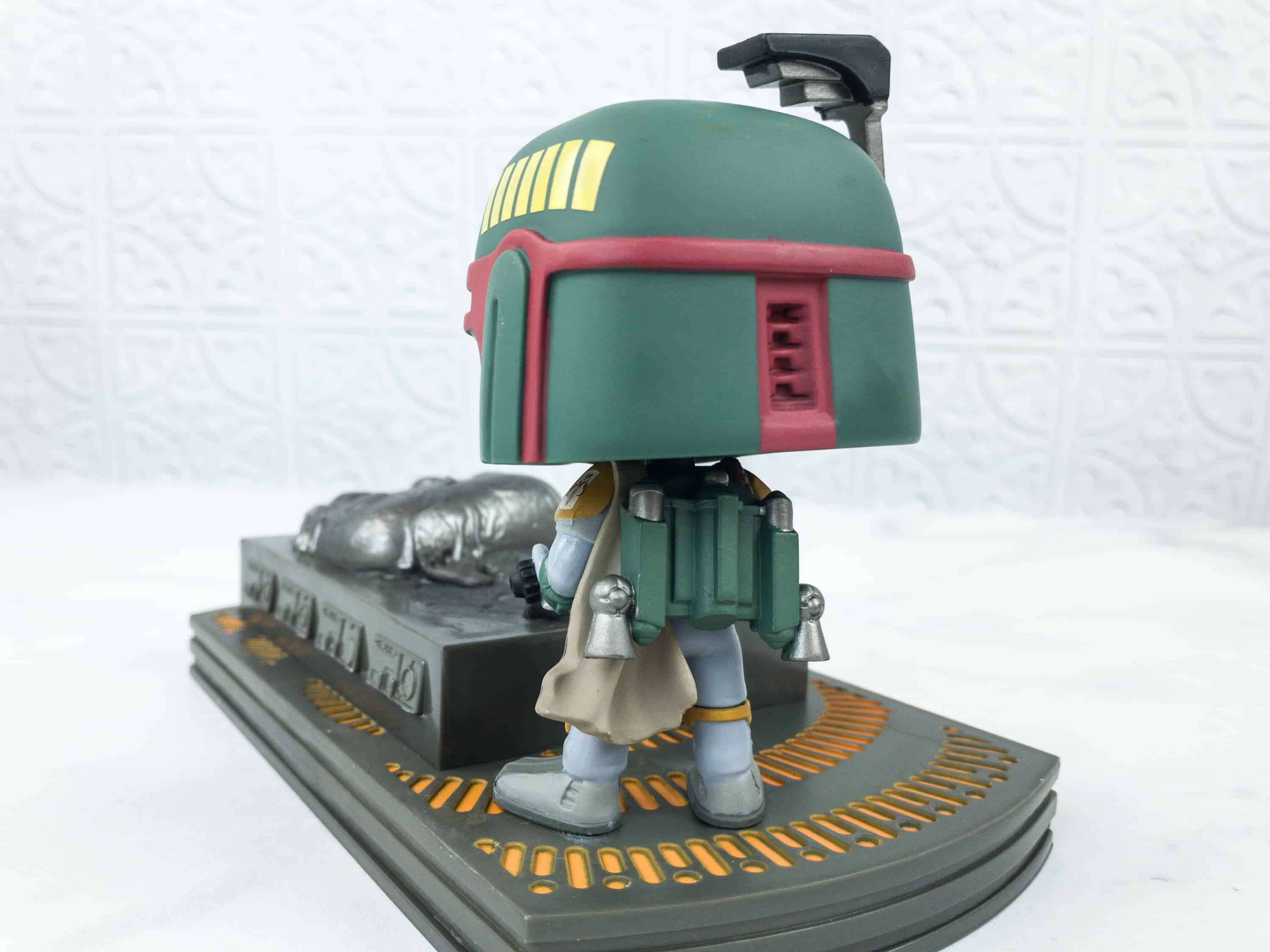 When Solo was saved from Tatooine, Boba Fett fought against the rescuers over the Great Pit of Carkoon, but he was knocked into the Sarlacc.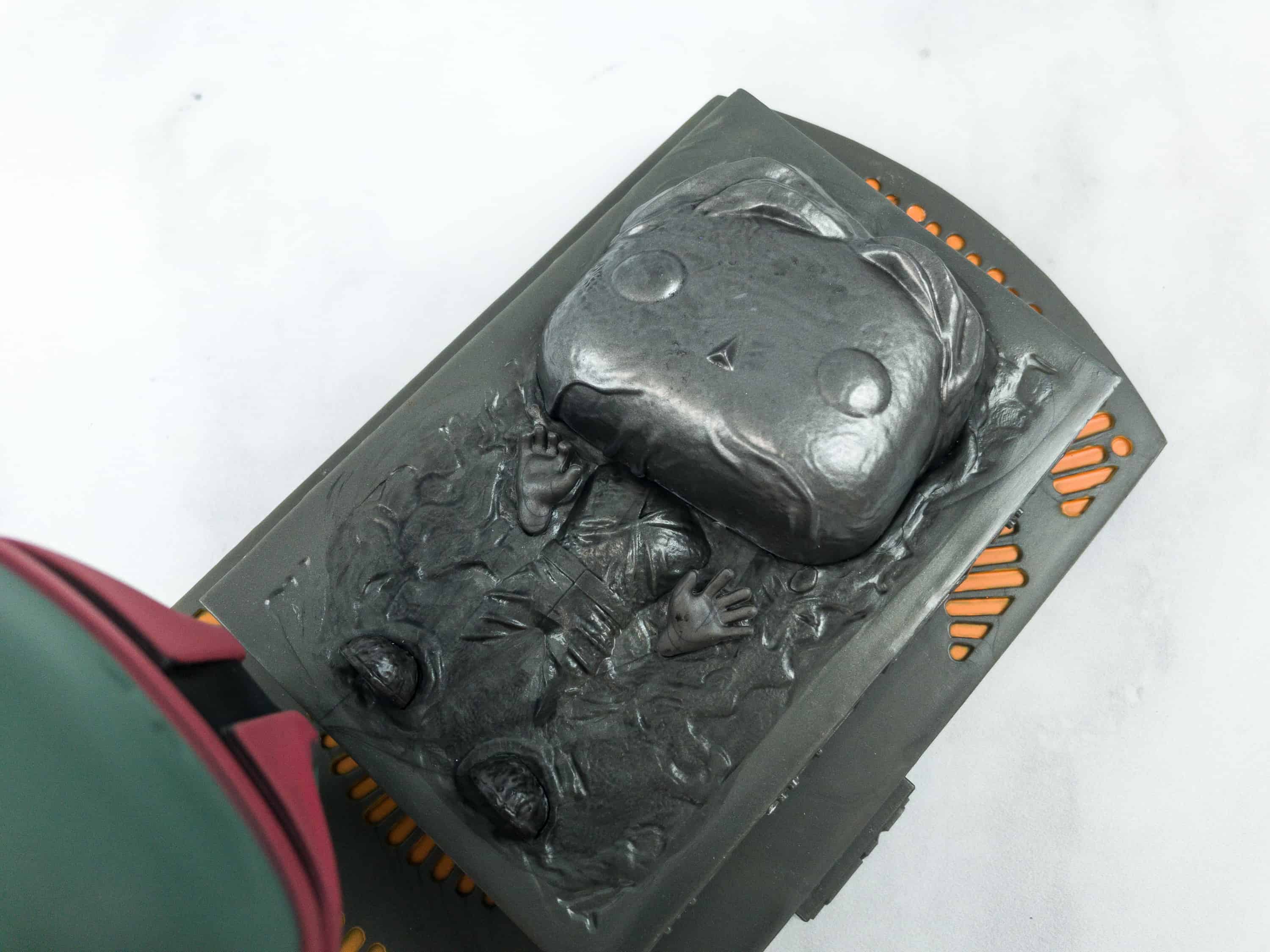 Wookies know that Han Solo will be rescued by his friends, but this is really a nice moment to freeze into POP! figures.
Star Wars geeks will definitely love this box as the figures this month features some of the iconic scenes from The Empire Strikes Back! Also, everything matches the theme as they are all related to Cloud City. I love the movie moments POP! figures! They mostly feature not only one character but more, and the scenes were perfectly detailed, I can relive the stories from each scene on my shelf! I love the mystery mini too as it shows the heroic deed of Chewie in saving C-3PO, it's a really captivating scene. All in all, it's one of the best boxes from Smuggler's Bounty, the Wookie in me is rejoicing!
What do you think about the October box?