Sensory TheraPLAY Box is a monthly subscription that delivers sensory toys designed for 4 to 9-year-old children. Each box is curated by a pediatric occupational therapist. While the box is ideally suited for autistic children, those with sensory processing disorders, and those who suffer from ADHD, anxiety, and behavioral issues, it's also just a really fun toy box for anyone interested in playing and exploring, although there may be a few items that are really sensory-specific. Boxes cost $39.95 each. Discounts are available for longer prepaid subscriptions.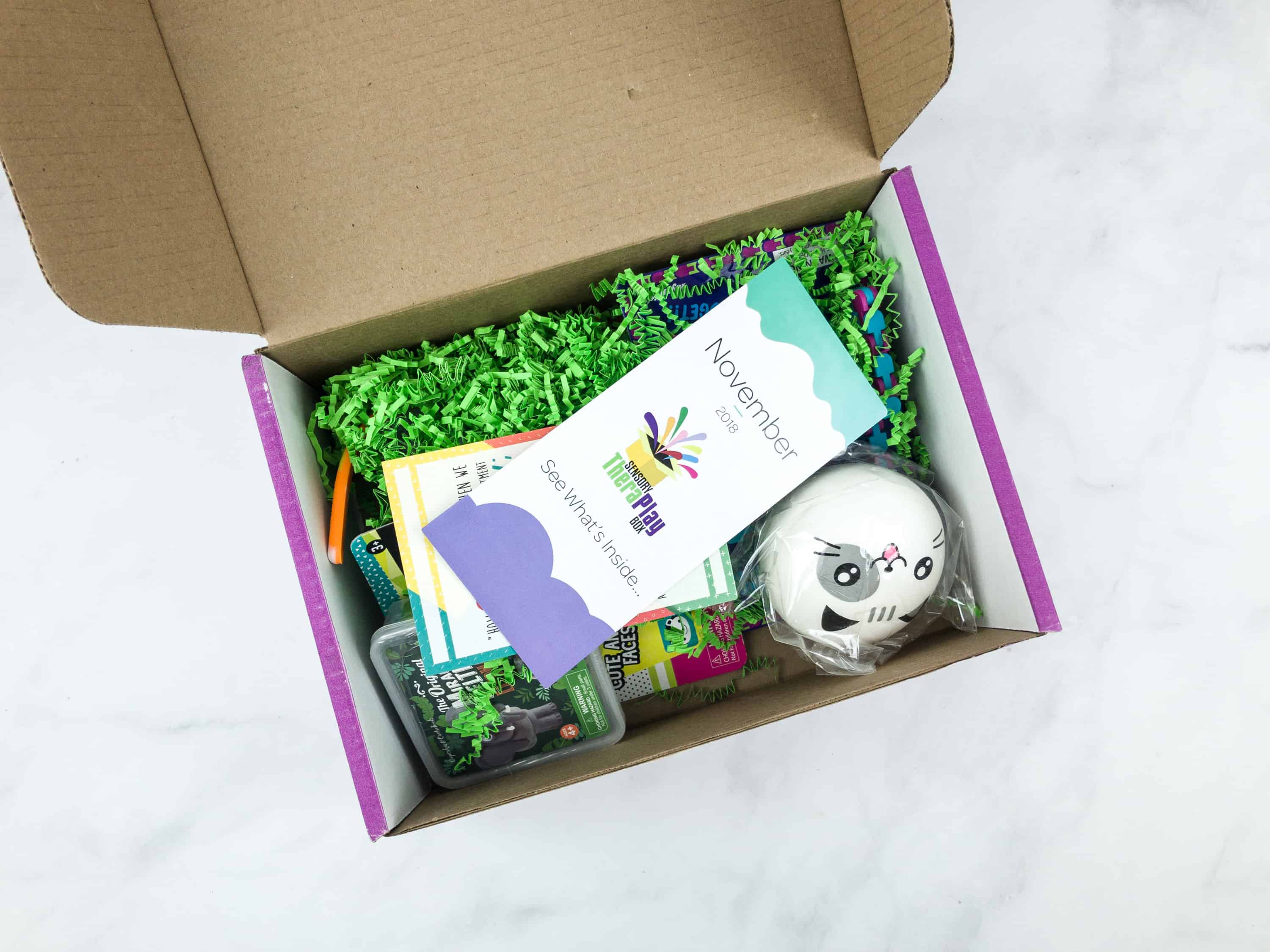 Every month you will receive a random surprise assortment of sensory toys and items for your child. This wonderful sensory box is intended for children on the autism spectrum and/or children with sensory processing issues, but it has anything but a clinical feel — it is packed with bright paper squiggles and is fun to dig into.
They included a little postcard-sized print with an inspirational quote from Mr. Rogers.
DEAL: Get 10% off your first box! Use coupon code WELCOME.
They also include a tri-fold brochure providing info about all the items inside the box.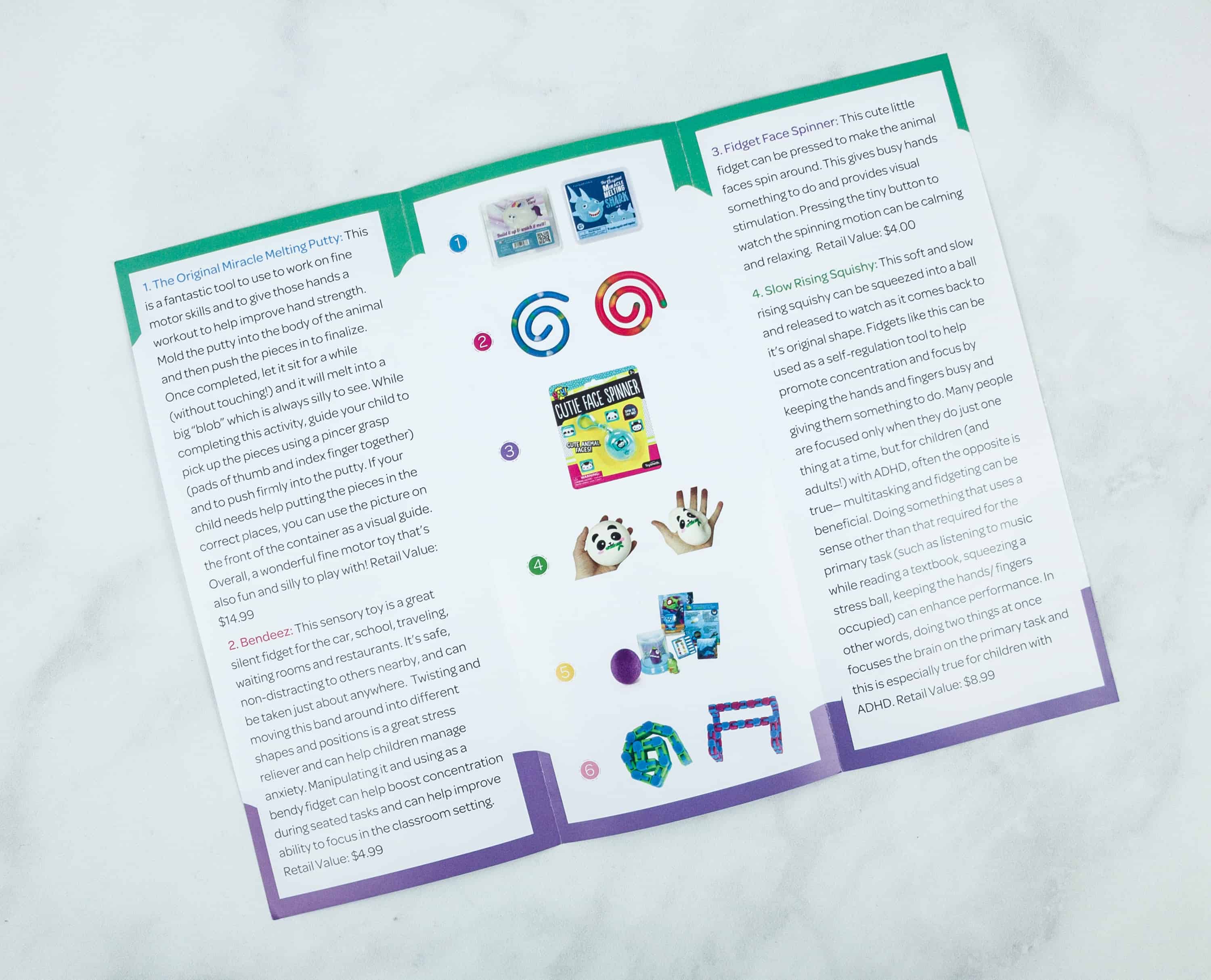 Inside the brochure is a detailed explanation of each item and its common therapeutic use. Examples of items include putty, textured tactile toys/ fidgets, craft activities, light up toys, drawing utensils, etc. They also note the retail value of each item.
Kids with emotional disturbances (e.g., hyperactivity, impulsivity, excessive anxiety, temper tantrums, poor coping skills) can also benefit from the items in this box.
Everything in the box!

Slow Rising Squishy ($8.99) This squishy features an adorable cat face! You can use this to help your child deal with stress or tantrums as they can squeeze it to release pent-up emotions. Another plus to using this slow rising squishy is that it helps with their grip too.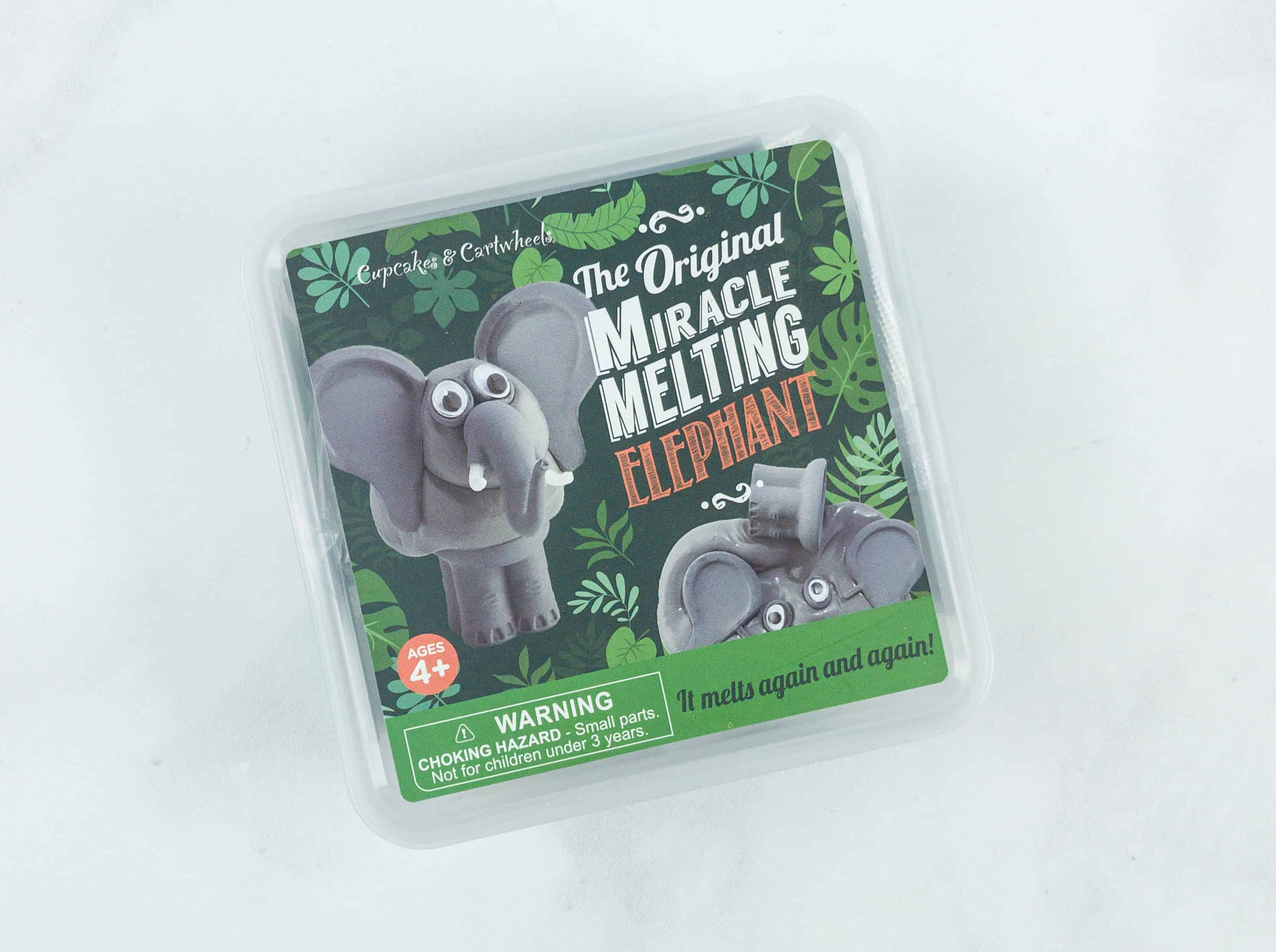 The Original Miracle Melting Putty ($14.35; $14.99 on the card) This melting putty is an ideal toy for enhancing motor skills.

I've seen a snowman version of this toy before, but I think the elephant version is even cuter!
The kit contains all of the parts of the elephant, plus a wad of putty. The parts are light plastic and function just like Mr. Potato Head accessories.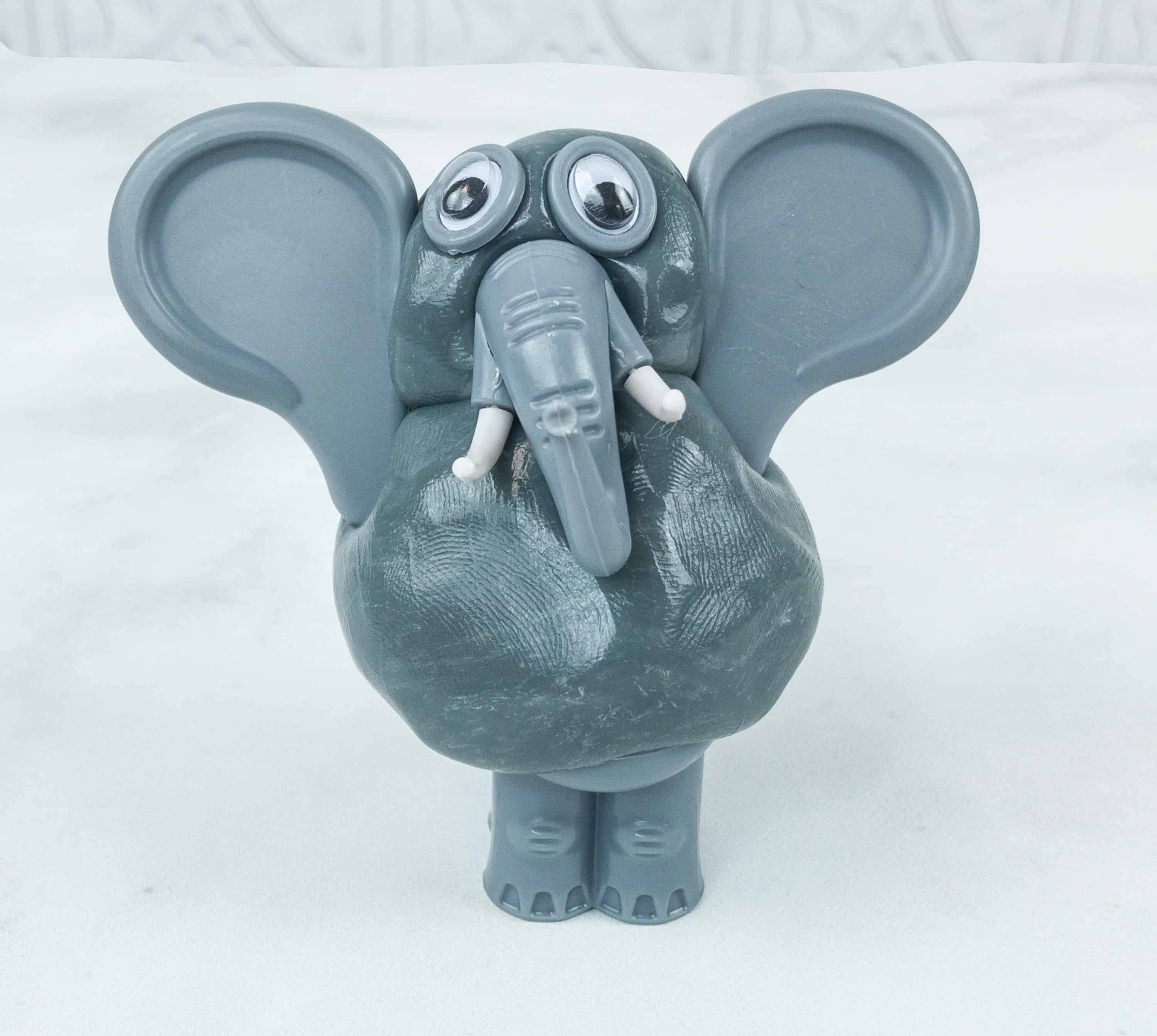 Here's how our little elephant looks! We are still getting the hang of building it so that it is balanced — we want it to stand as long as possible as it melts — but so far, so good. I like that the putty is easy to shape. My little one got a workout in shaping it, too!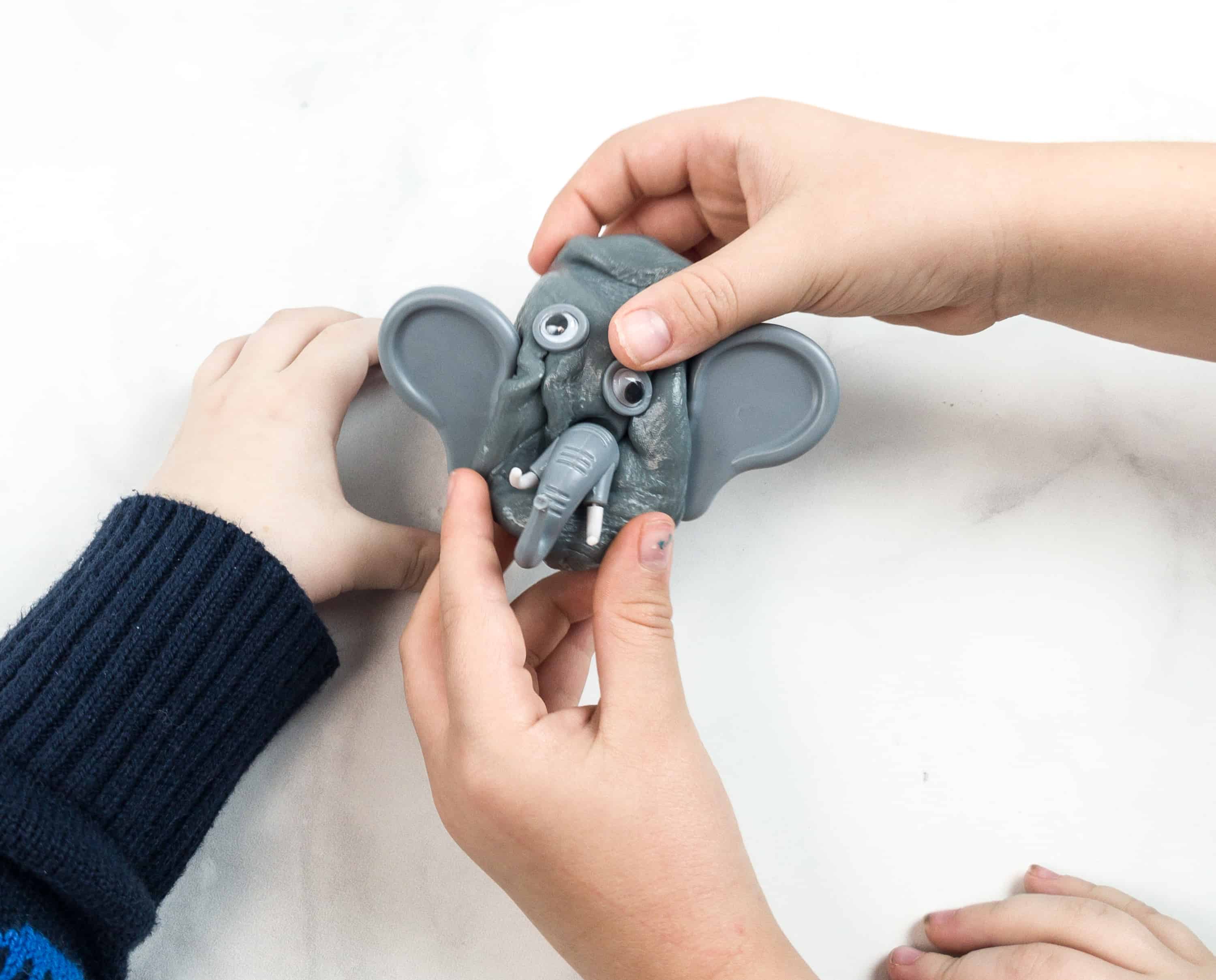 It's a great practice not just for my children's motor skills, but also for their imagination!

It's starting to melt! The process is fast enough that you can see it happening, but it takes quite a bit of time to totally melt down.

It's a very zen toy to watch do its thing. While the initial collapse occurs relatively quickly, the process seems to slow once the bulk of the elephant rest on the table.

Here, our elephant has fully melted. But we are not worried at all, because we can easily whip it back to life! The pieces pull out of the putty cleanly, and it didn't appear to leave any residue or marking.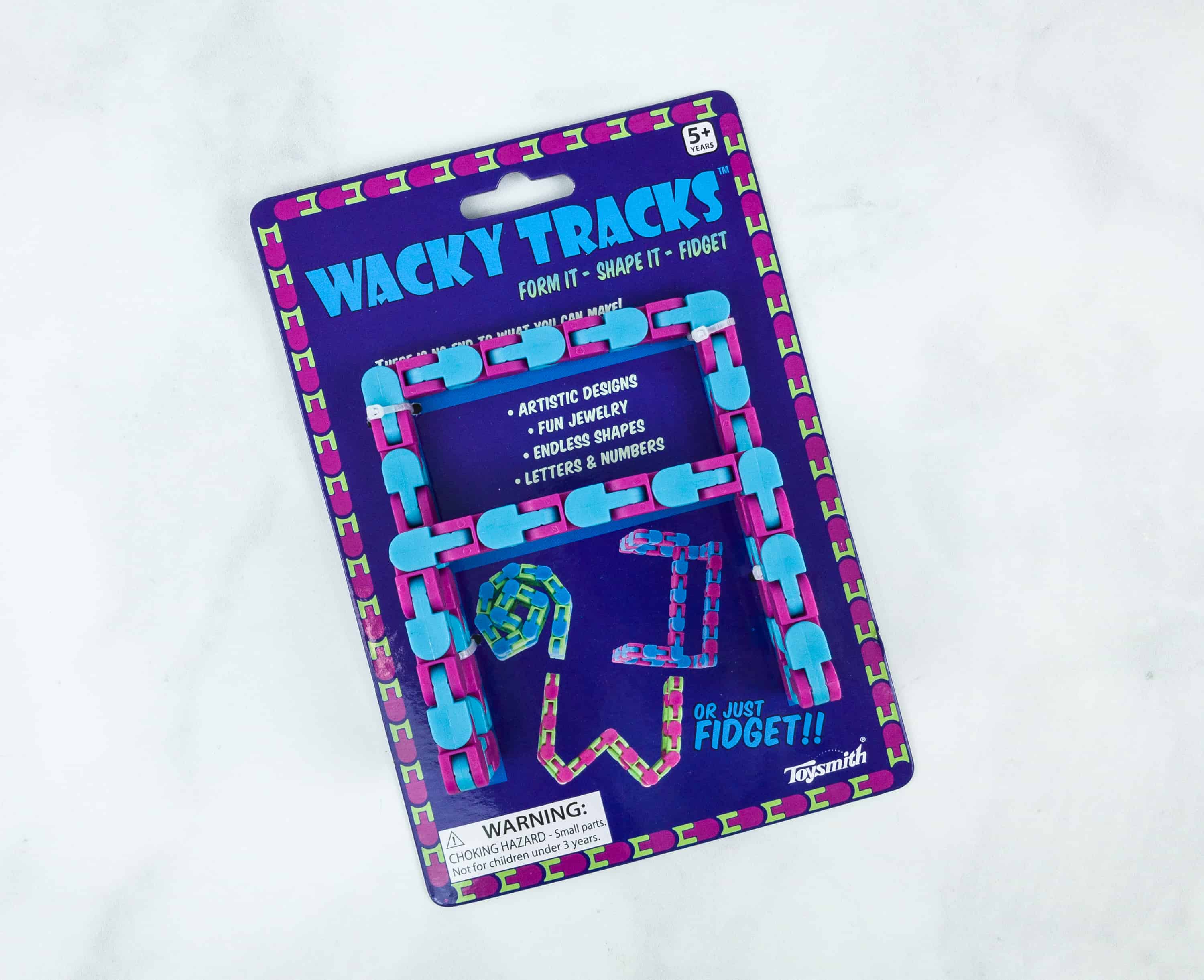 Wacky Tracks ($5.95; $7.99 on the card) Wacky Tracks is a useful fidget toy for kids. You can form it, shape it, then fidget with it, which utilizes both mental and motor skills.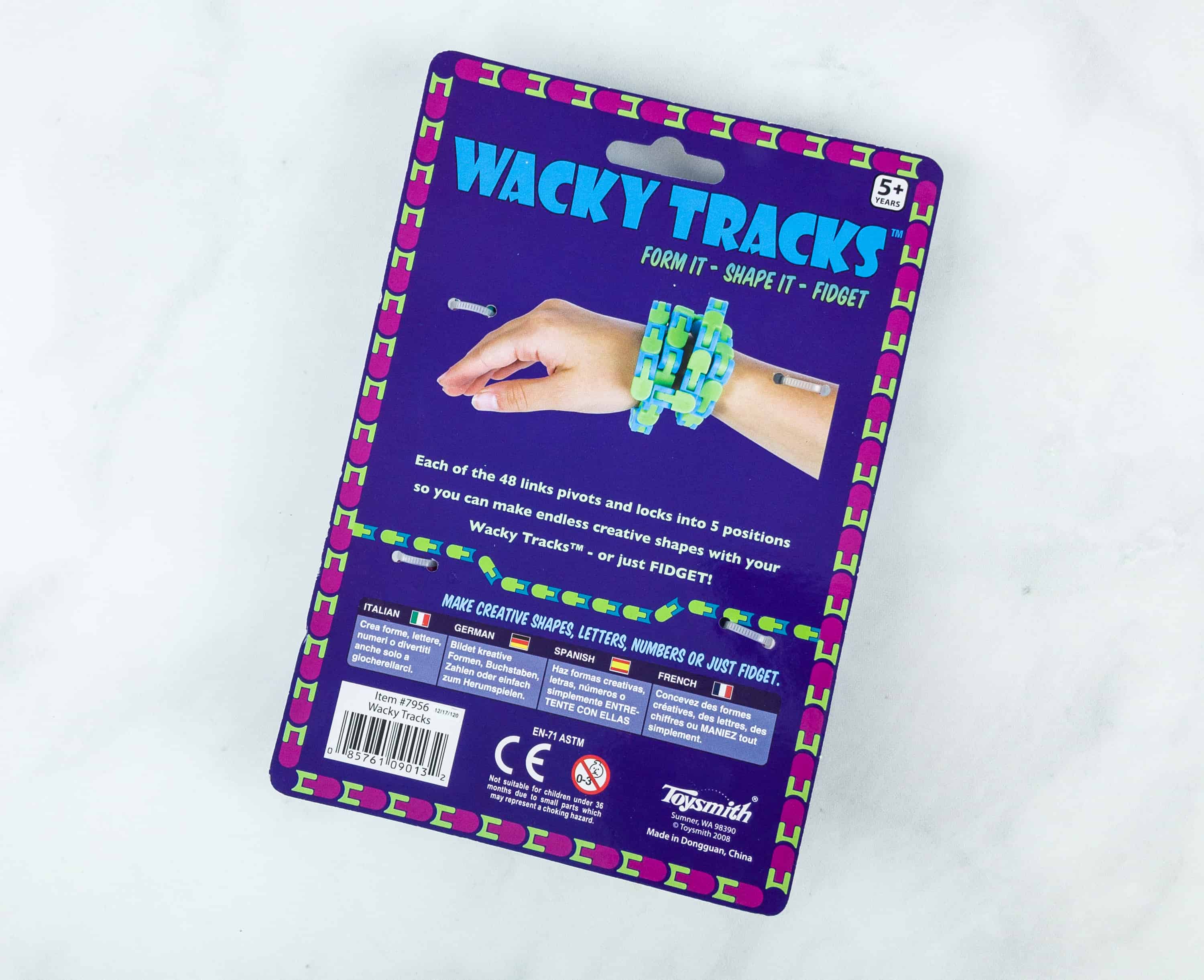 It is made from 48 links where each one has a locking mechanism that allows you to form different designs. You can make an accessory out of it, a race track, or any design that you would like.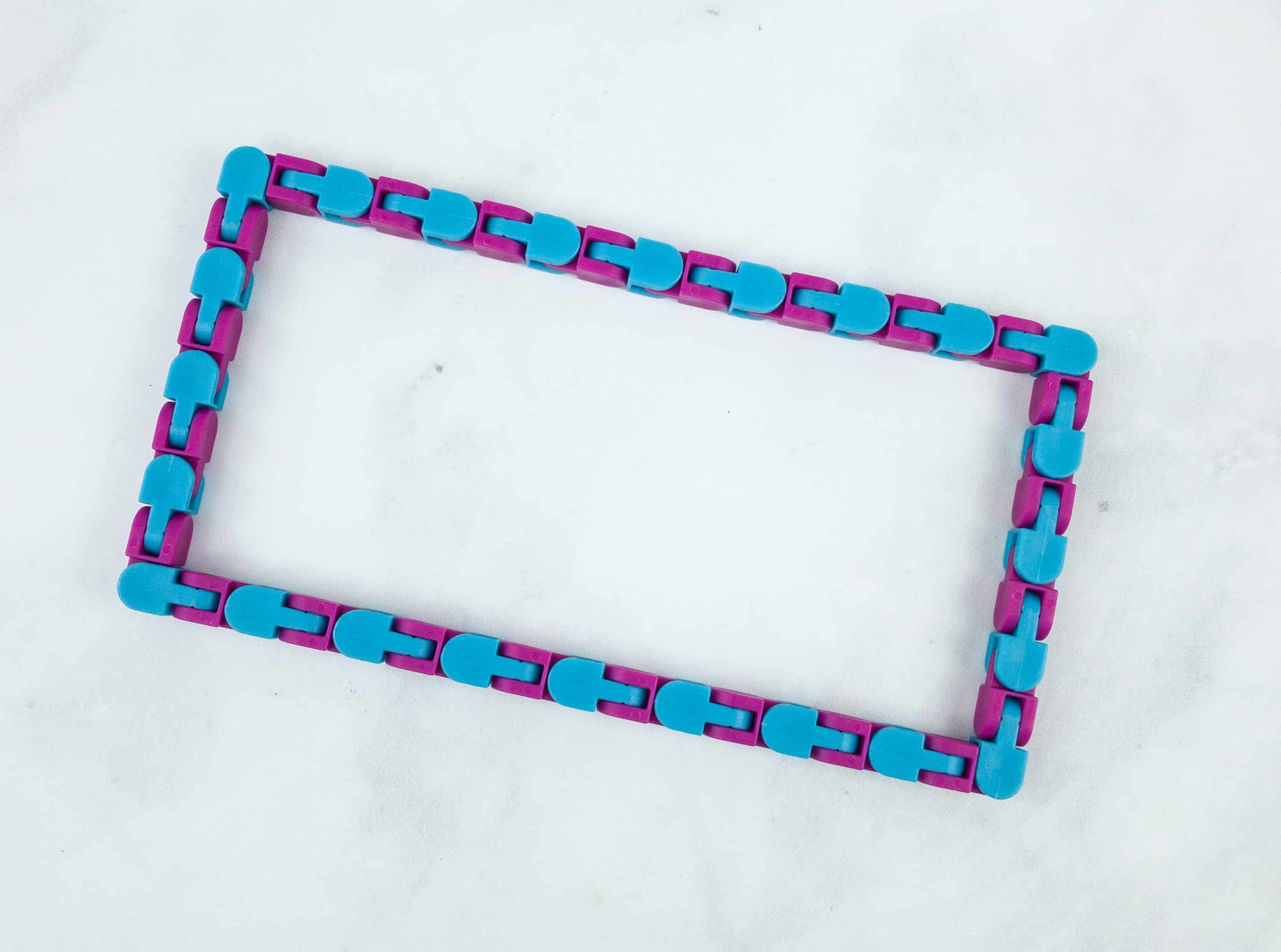 Here's one example of what you can do with the Wacky Tracks. It looks like a picture frame! You can see that the links are locked with one another, but they are easy to remove too as needed. Each link moves on an axis perpendicular to the last one, and they each have five locking positions.

You can even make a wrap bracelet with it, so your child can wrap it around his or her hand for easy playing when you are out and about.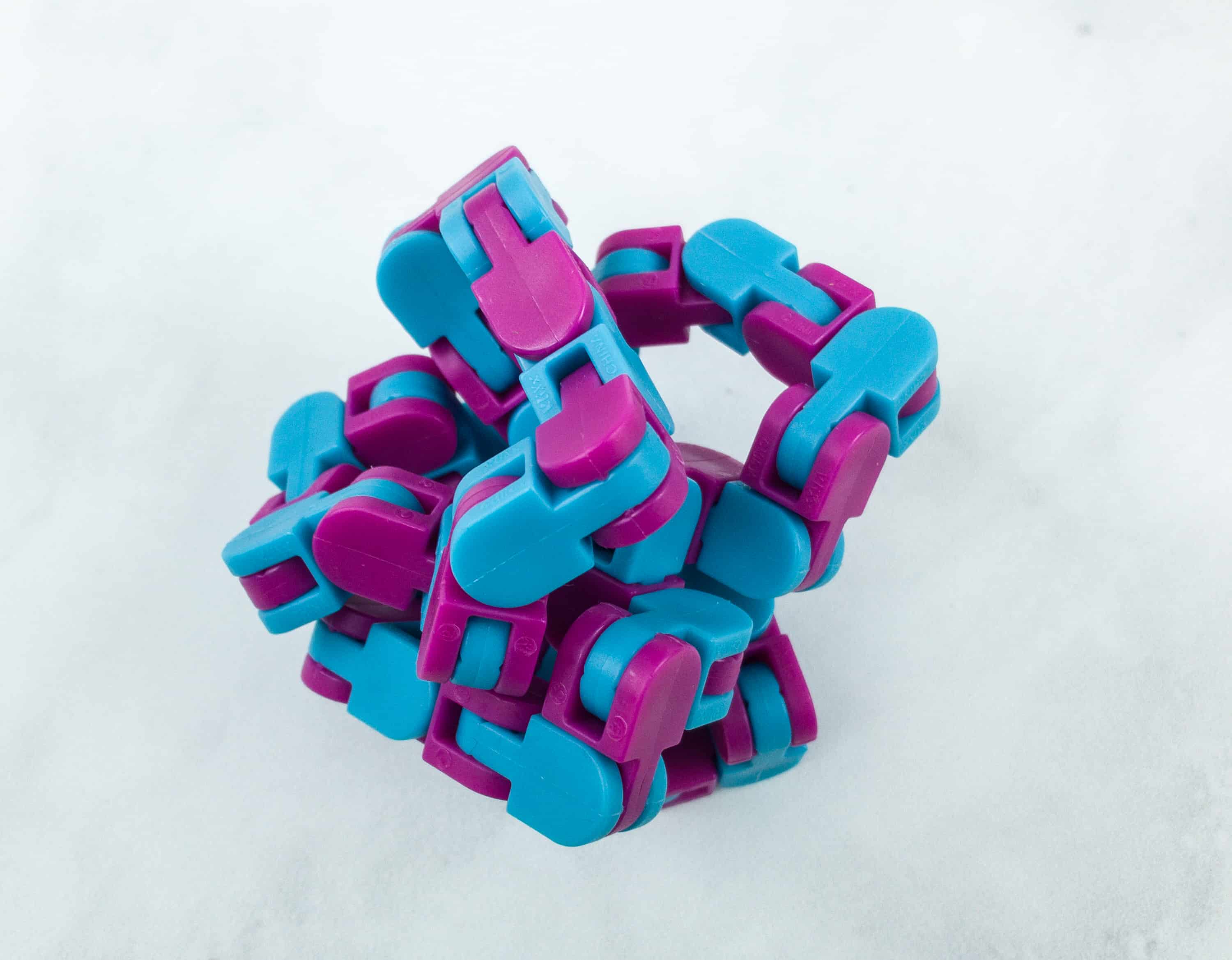 Fidgeting kids can scrunch the toy up without damaging it. I like how the parts move easily with one another. It makes a gentle clicking sound when manipulated — the sound is comforting, but this is not a great discrete or in-class fidget.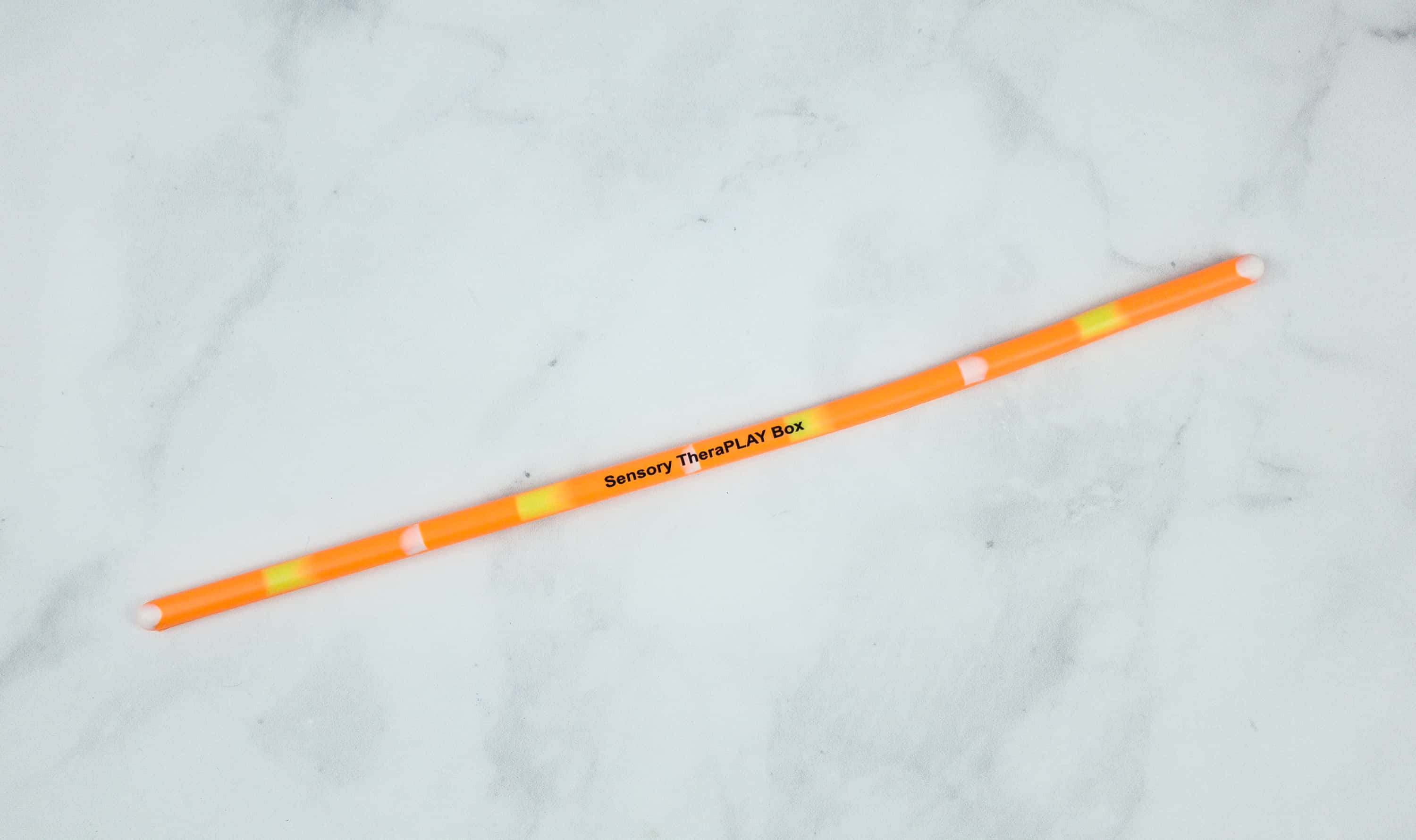 Bendeez ($4.99) From the name itself, this stick can be bent into any shape you want.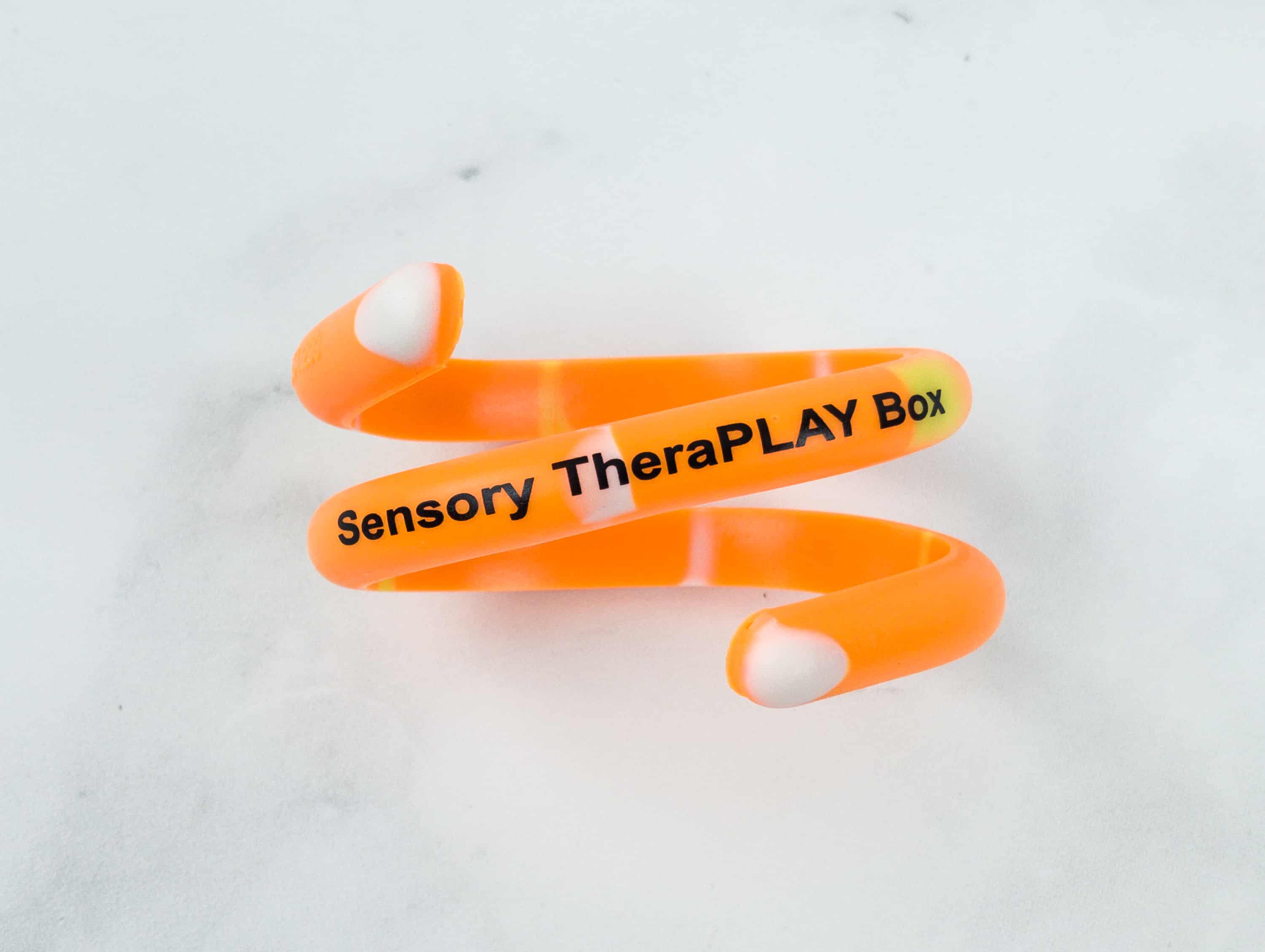 It's a simple yet fun toy which allows kids to make different shapes. This bracelet is totally silent.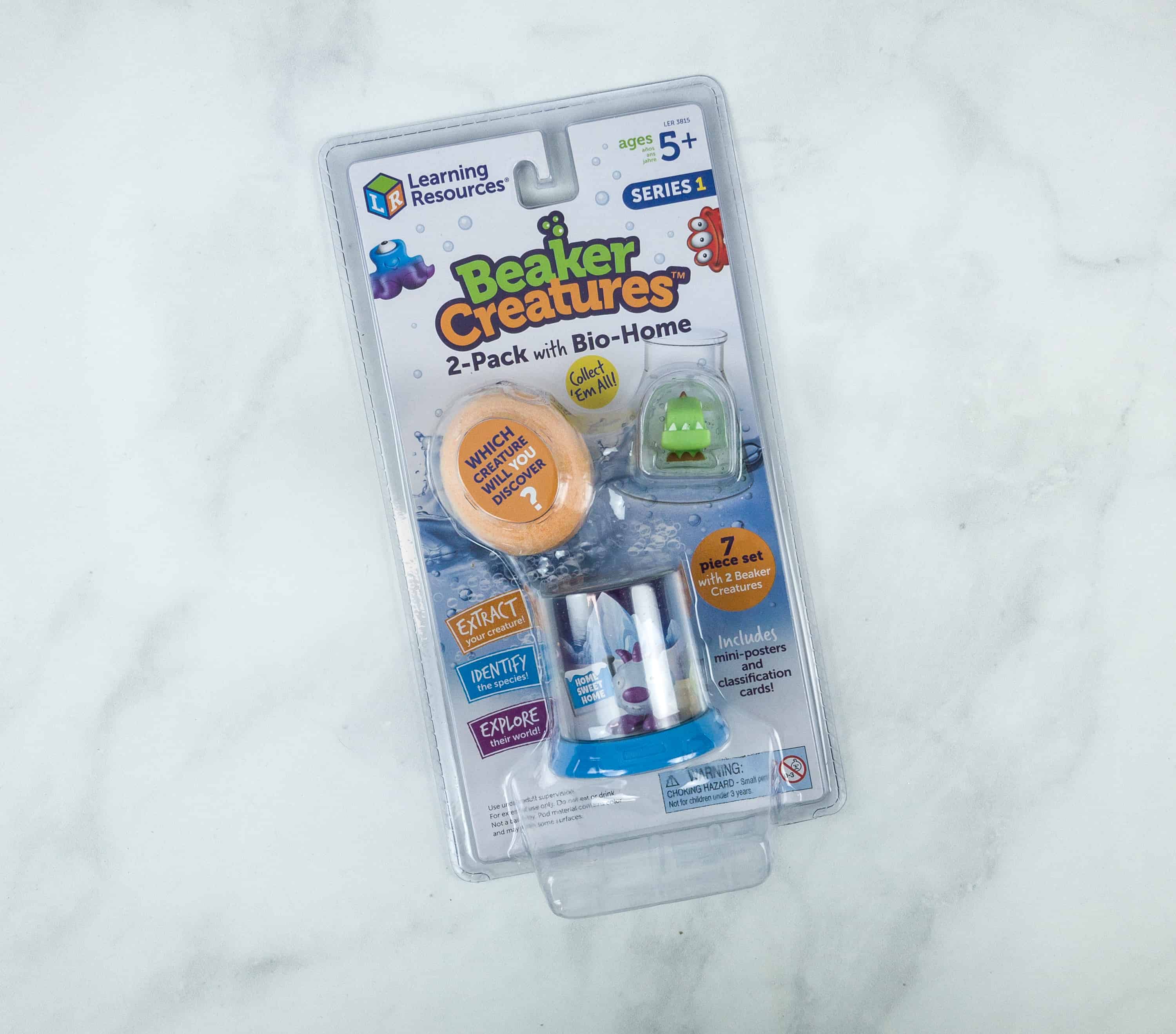 Educational Insights Beaker Creatures ($13.20; $9.99 on the card) It's a pack of beaker creatures designed to make discovery a fun activity for kids. The pack contains two beaker creatures, one that is already revealed and one that we have yet to discover. This selection is fun and interesting, though it is more in the category of general science and discovery toys than it is a therapeutic item.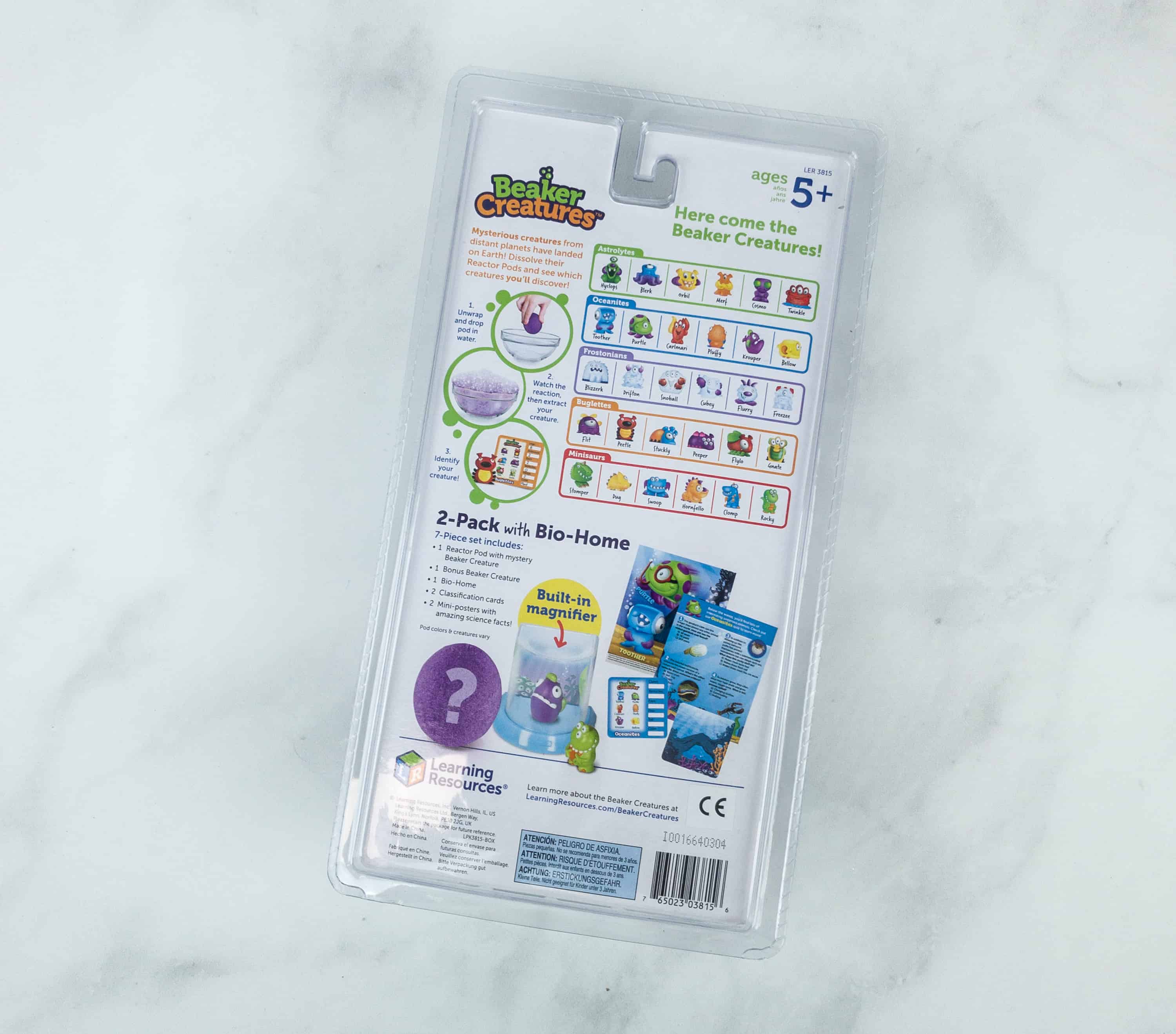 At the back of the pack is the list of creatures that you may get in this set. There are five different families (if that is the proper level of taxonomy) of creatures . It also includes instructions for revealing the surprise creature.
Inside the pack is the bio home, the mystery creature pod, an already discovered creature, and cards for your kids to fill out based on the creature that they get. It's a fun game that lets your kids act like scientists as they identify their beaker creatures by recording their characteristics.

The cards are about minisaurs and buglettes. Since the already discovered creature was a minisaur, the inclusion of a buglette card narrowed sown the possibilities for our mystery creature.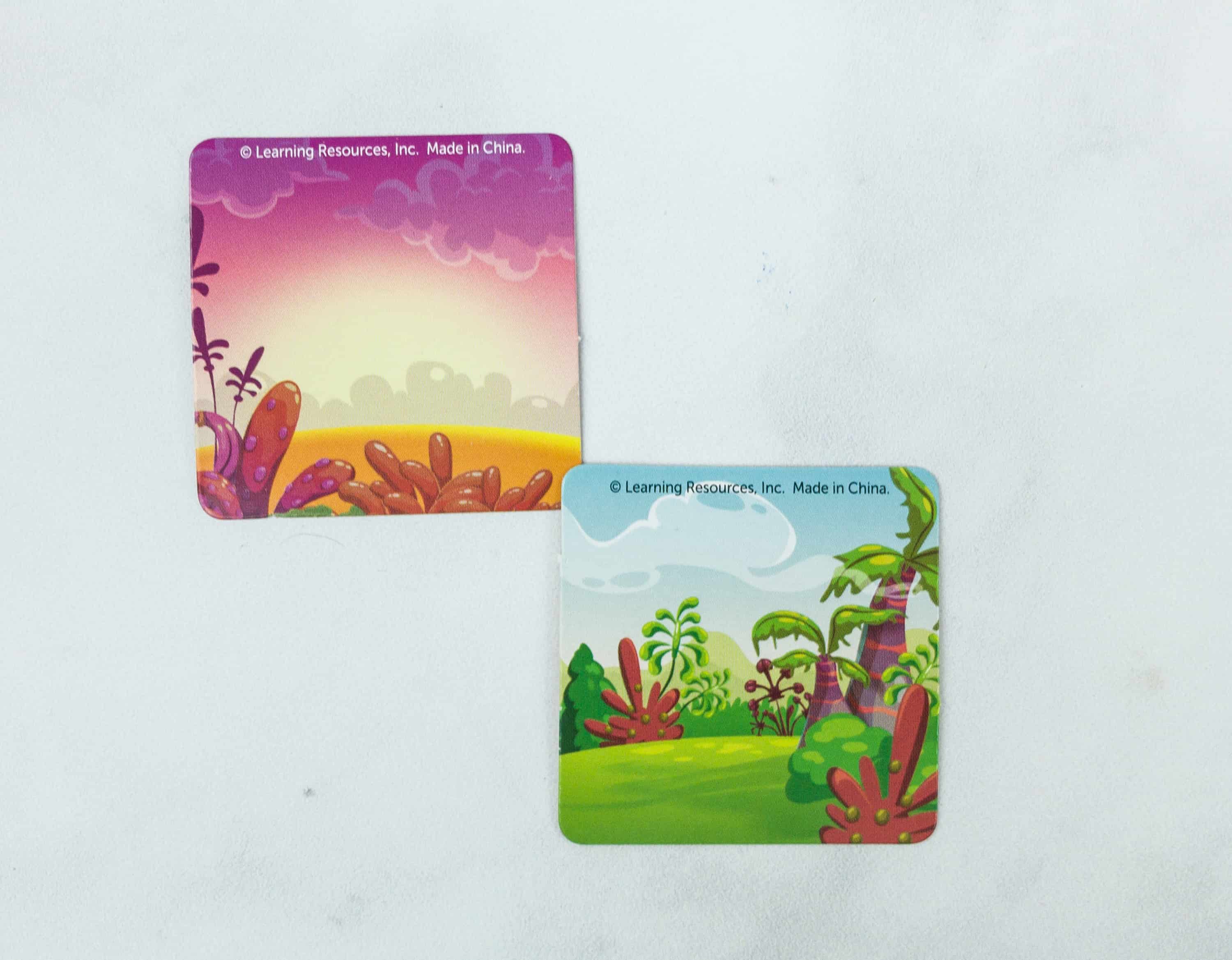 They also included illustrations of each creature's habitat on the back of the cards. The cards can be slid into a groove on the flat side of the bio-home and serve as a display backdrop.
They also included mini posters from the beaker creatures' respective families. It looks like you are supposed to collect sections and piece together a larger poster for each family.
At the back of the mini posters are trivia questions related to the real-life animals that the beaker creatures represent.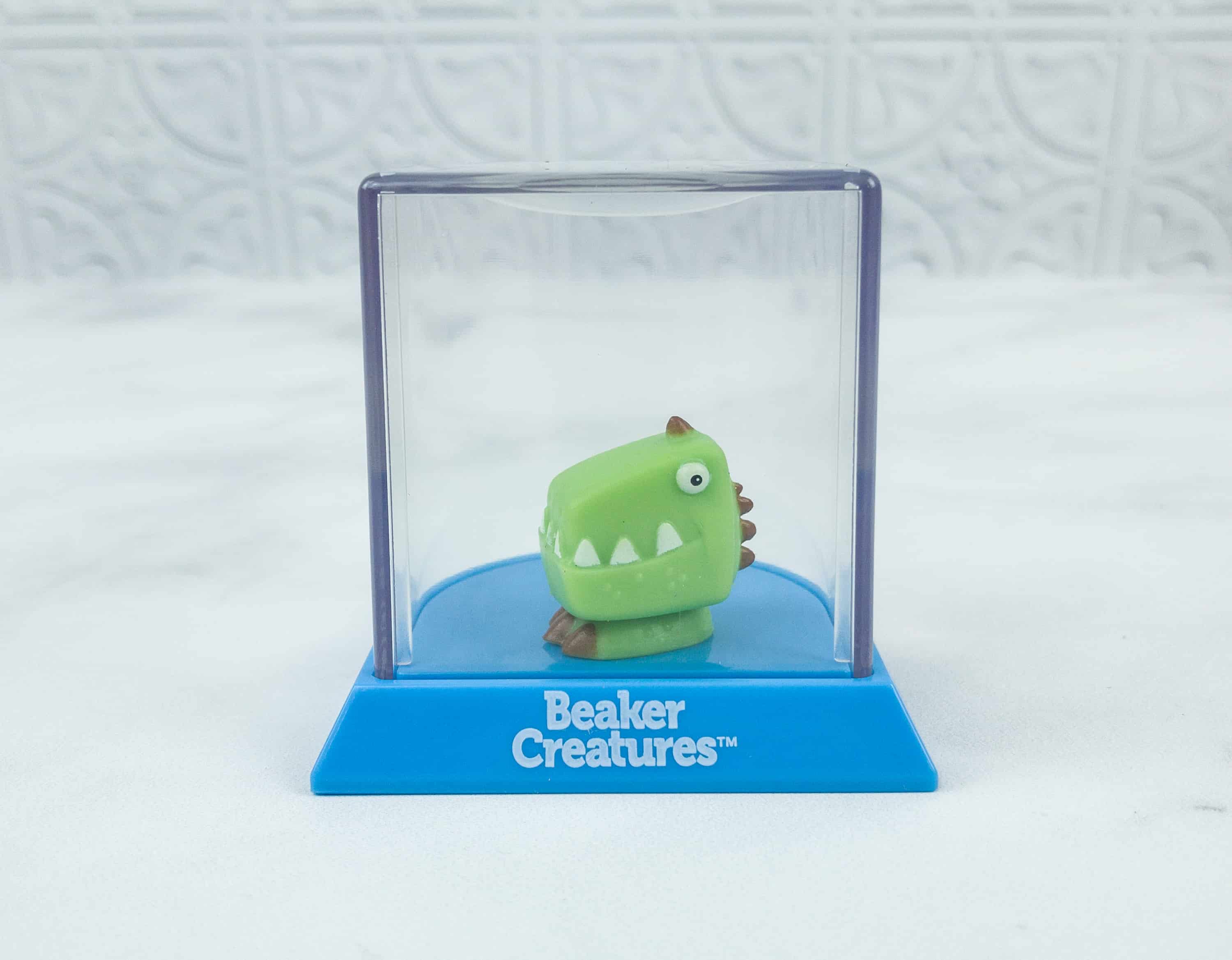 Here's our first beaker creature called Stomper! It does look cute and somewhat similar to a dinosaur.
The container has a magnifier on top, so you can examine the creature inside better.
Inside this orange pod is the next creature to be revealed. I like the excitement that this toy is building up for my kids. They are quite eager to find out what new creature lurks inside.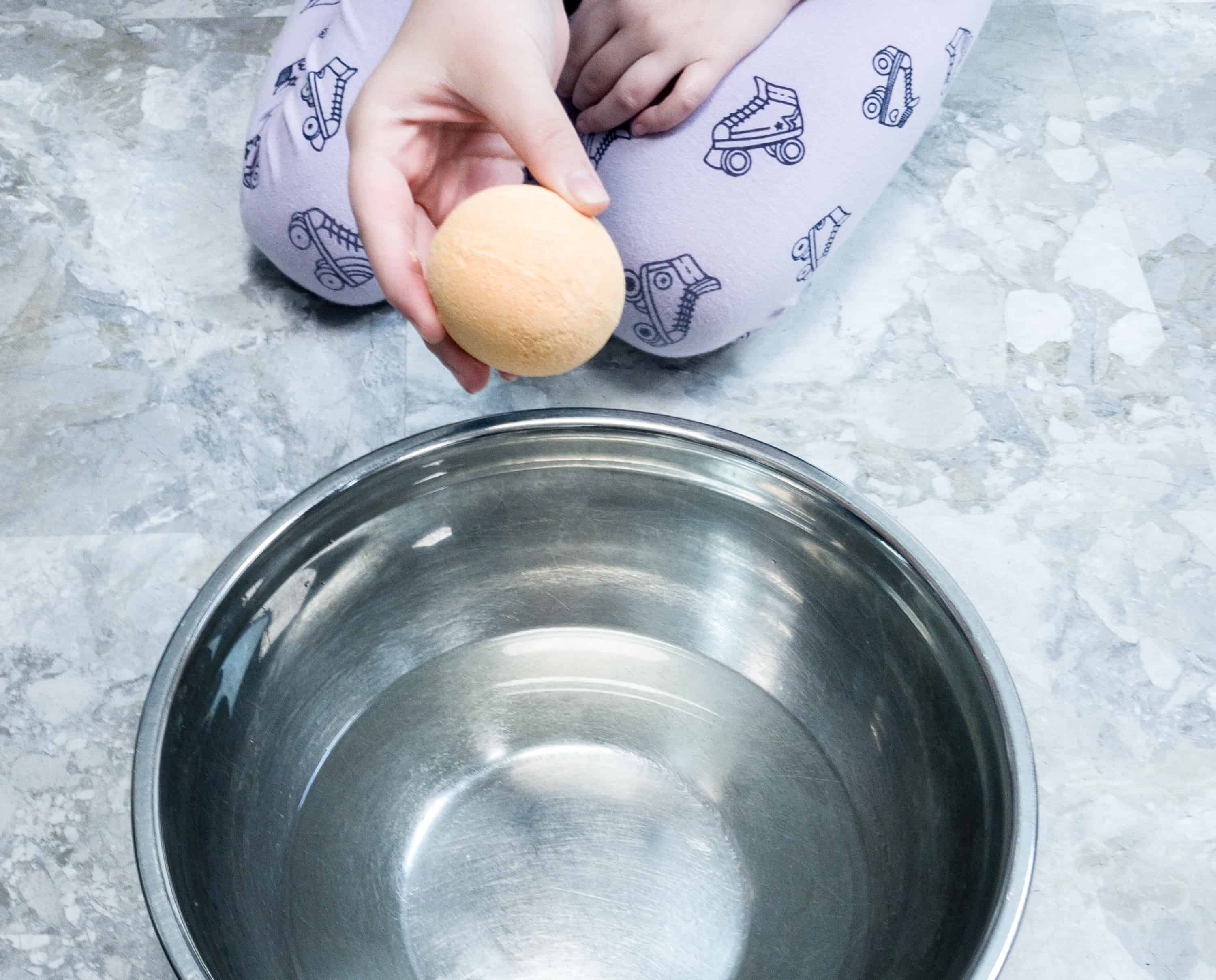 We have already prepared the bowl and water, and all that is left to do is to place the orange pod into the water and see what happens.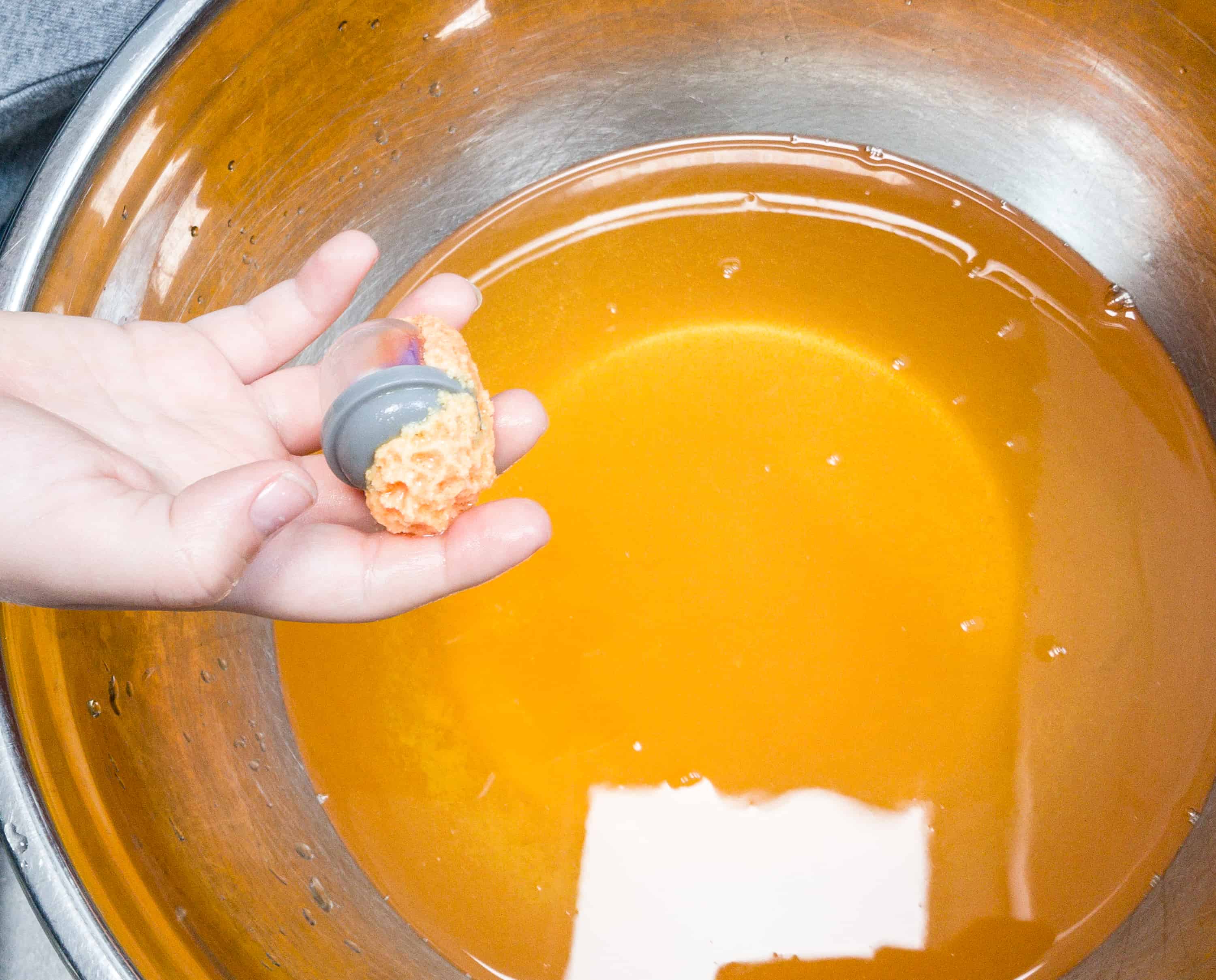 The outer covering of the orange pod dissolved into the water relatively quickly. The packaging warns of possible staining, so we opted for a stainless bowl instead of the white porcelain sink!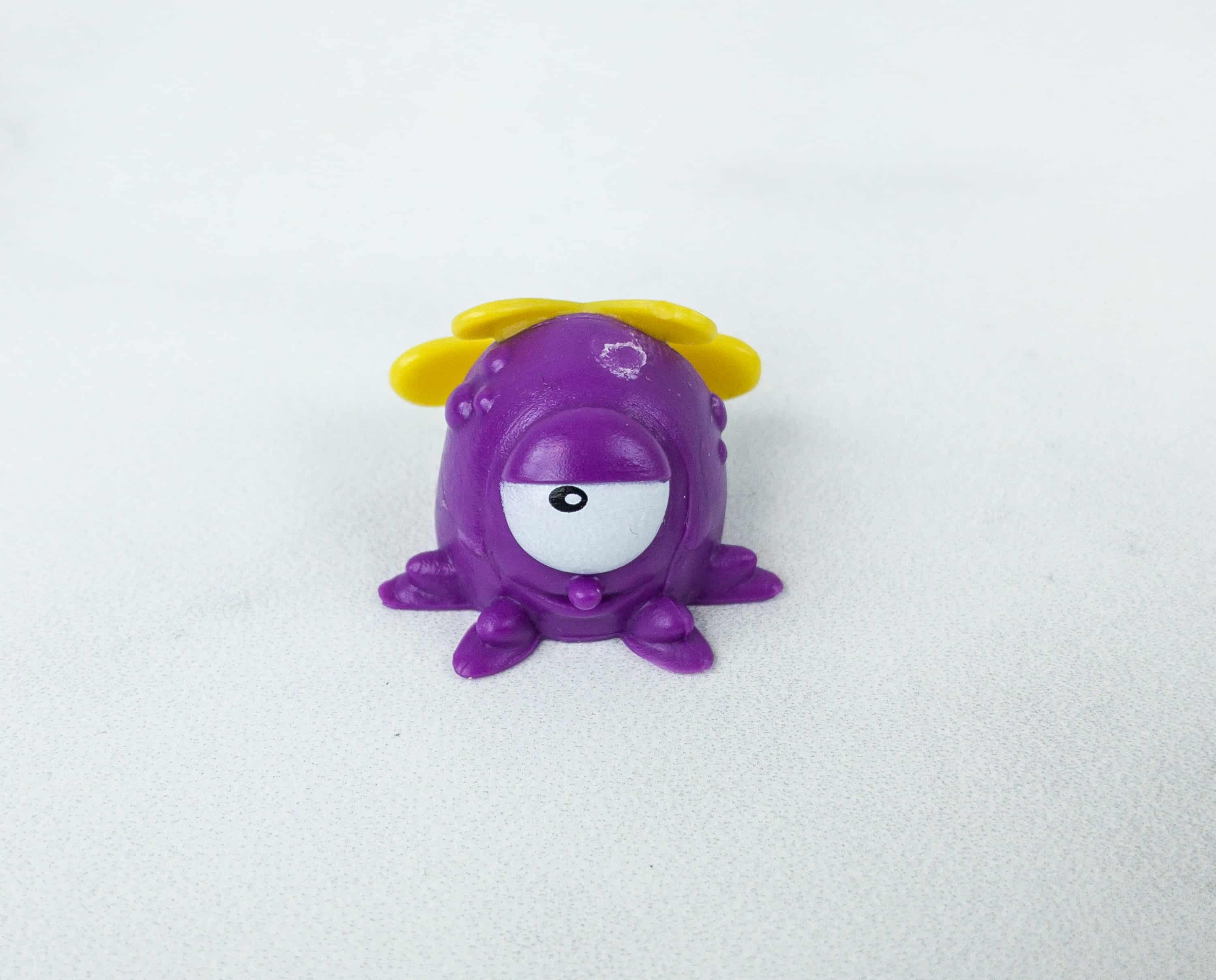 Well, isn't this an adorable looking creature? Using the identification card as a guide, we've determined that this little guy is called Flit!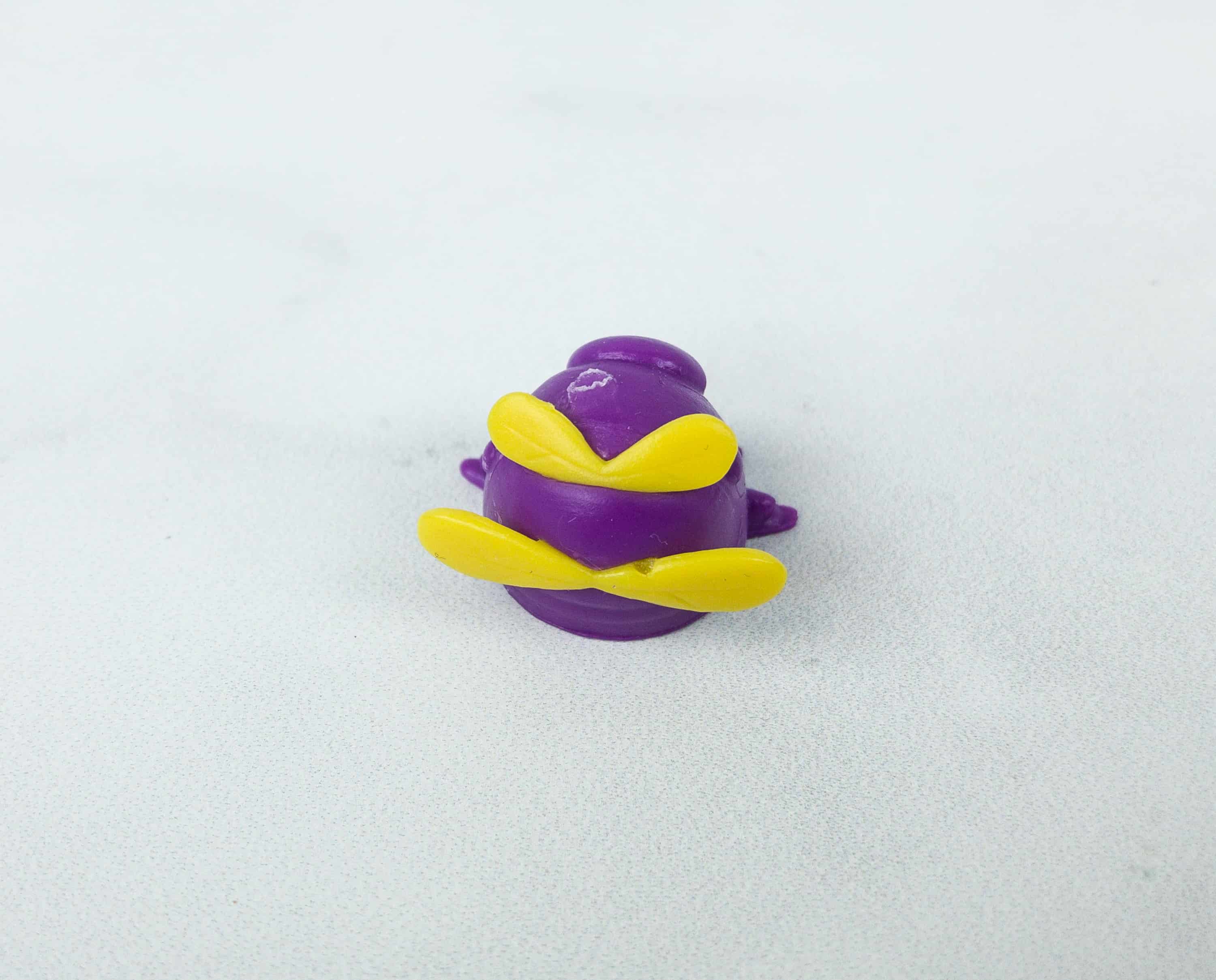 It has two sets of wings located at the back. The details are adorable!

Here are the two beaker creatures we received! They both fit the container!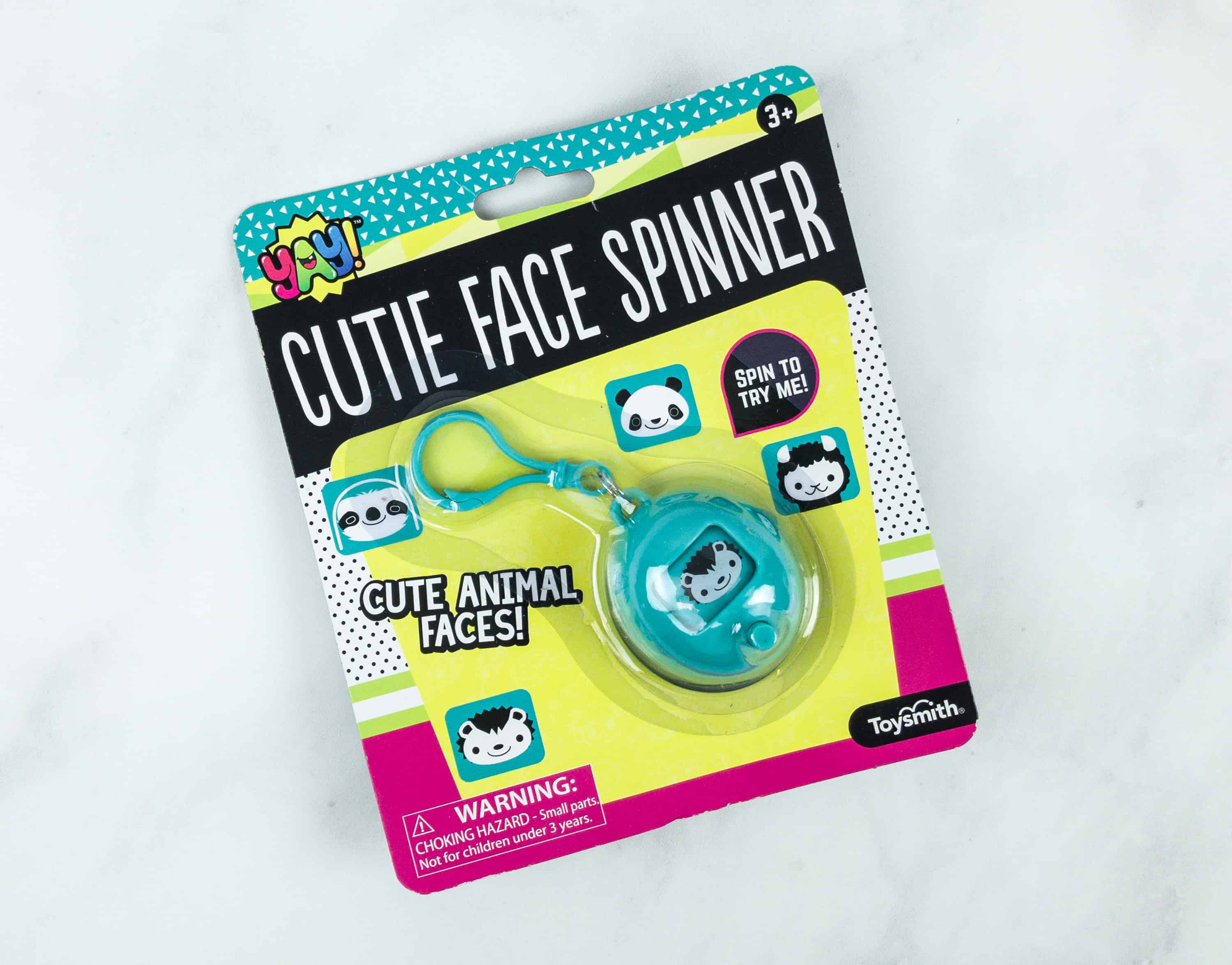 Fidget Face Spinner ($4) Another toy to keep the kids busy while on the go is this key-ring-type spinner.
There are four faces to be revealed in this spinner and all it takes is a push of the button. It's cool that this toy can be attached on a bag or a lanyard, so the kids can take it for a spin whenever they want to.
It's a simple toy but it does offer lots of fun. The first animal we saw is a cute sloth.
Now we got a hedgehog! I like this spinner because there are a few small parts to deal with. 
Next is a panda!
Lastly, there's a llama! It took a few extra spins to get all four faces to show up — unless you perfect your touch, it is essentially random each spin, making for a fun guessing game. 
Sensory TheraPLAY Box always puts together an interesting collection of fidgets, toys, and therapeutic items. Most of the toys they provide are designed with therapeutic intent, but they are also entertaining and good for engaging the senses and developing skills. Our favorites are the melting putty and the beaker creatures! We love that the toys are easy to pack and bring on the go! The mobility really serves the therapeutic intent, and many of the fidgets are quiet, making them suitable for classroom or other quiet environments. They also make a handy way to keep the kids busy when we need to. It's amazing — you can hand the kids a seemingly simple fidget, and they will entertain themselves for hours! If you're also on the lookout with sensory toys for kids, this one is a must-try!
Are you planning to subscribe to the Sensory TheraPLAY Box?