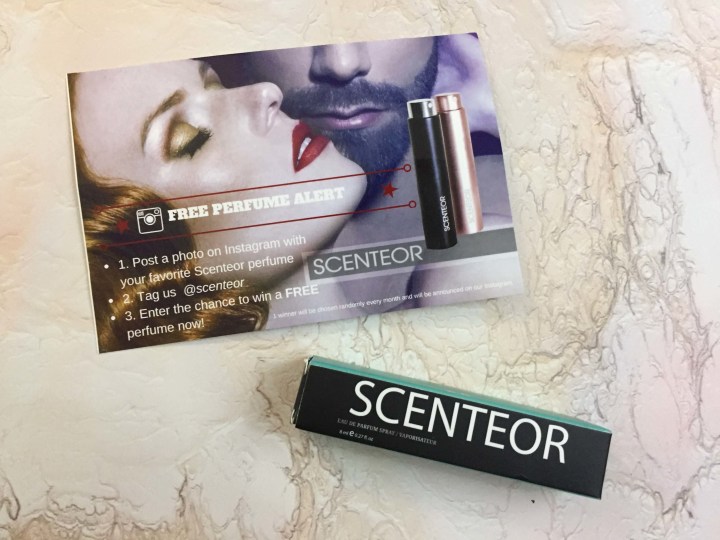 Scenteor is Canada's answer to fragrance subscriptions like Scentbird, where you are able to choose an atomizer's worth of a fragrance to test and enjoy. As someone who loves perfume but hates commitment and can never finish a full bottle, I've been jonesing for a sub like this for ages. Scenteor has actually been around since the summer, but I only became aware of it recently. Shipping is free in Canada, $3.49CAD to the US.
Scenteor Cyber Monday 2018 Deal
Get 30% OFF Your First Box.
See our Scenteor Reviews to find out more! Visit Scenteor to get this deal! Check out all of the Cyber Monday Subscription Box Deals!