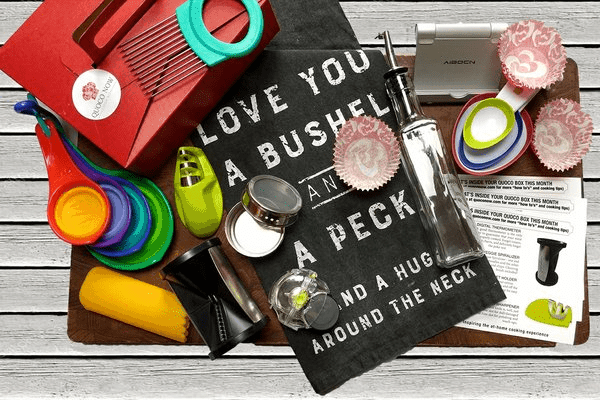 Fun, innovative and easy-to-use kitchen tools that will inspire you to start cooking today!
We continually search the market for kitchen tools that will motivate your inner chef. We think cooking should be fun, so we pack every one of our boxes with innovative, fun, space-saving kitchen tools that are easy to use in your kitchen every day. In fact, if we don't use it ourselves, we will never consider it for a Quoco Box!
QuocoNow Cyber Monday 2018 Deal
Take 20% off your first months box on any 3, 6 or 12 month prepay subscription – save up to $8!
See our QuocoNow Reviews to find out more! Visit QuocoNow to get this deal! Check out all of the Cyber Monday Subscription Box Deals!