PawPack is a subscription box for your dog. Each month, you'll receive 5 or more hand-selected items that your fur babies are sure to love. PawPack strives to feature hypoallergenic products and aims to ensure that items are all-natural and grain-free. Additionally, 10% of PawPack's proceeds go towards supporting rescue causes. Choose between 3 sizes to determine the right fit for your dog – small (0-20 lbs.), medium (20-50 lbs.), and large (50+ lbs.). Boxes are $39 per month (price drops with extended plans – $29 per month for an annual plan).
The theme this month is MONSTERS UNDER YOUR BED.
DEAL: Save 50% on your first box! Use coupon code HELLOSUB50.
There were just so many goodies for Dean and Lindy to get into!
This information card gives you a list of all the items in the box.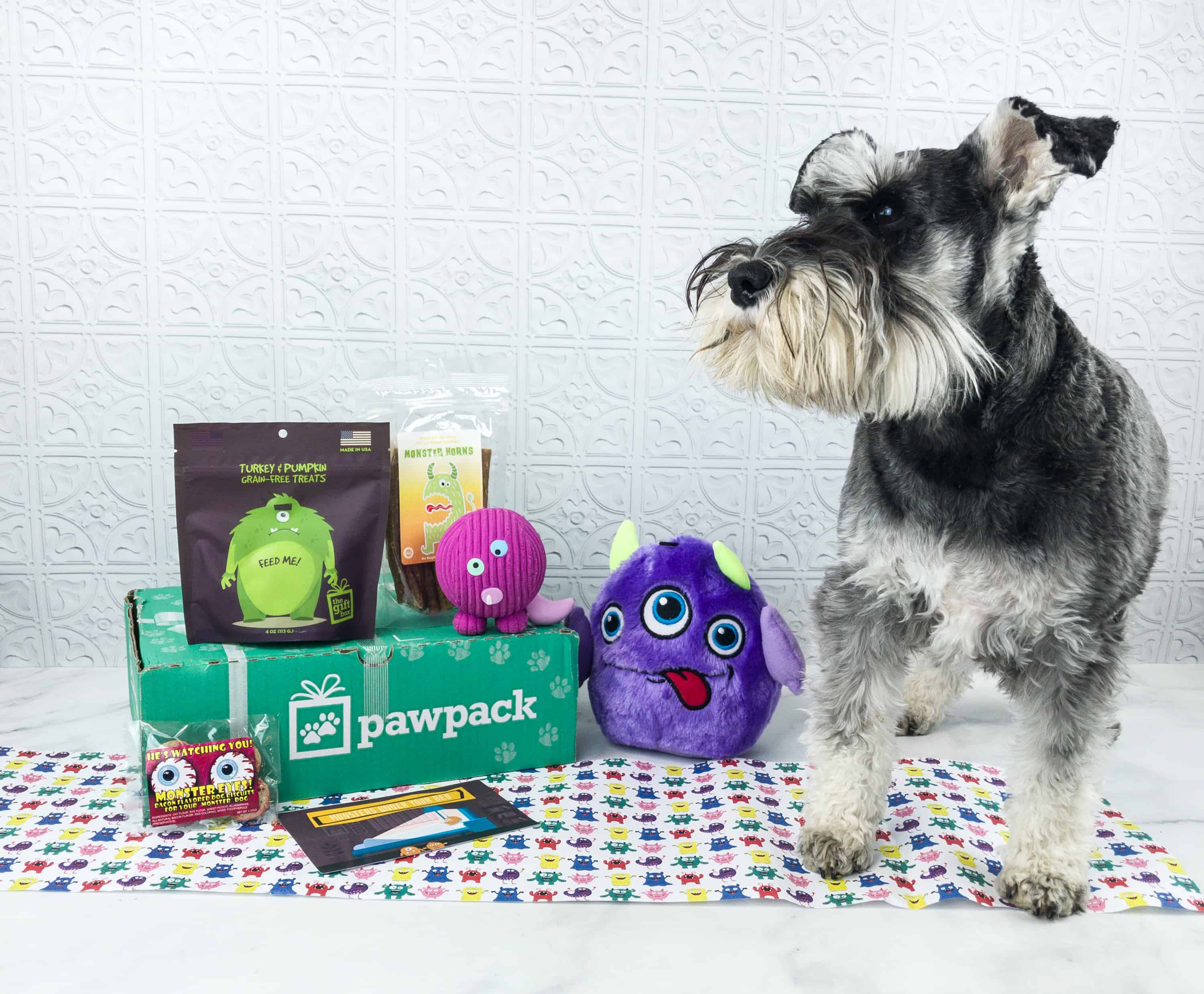 Everything in our box!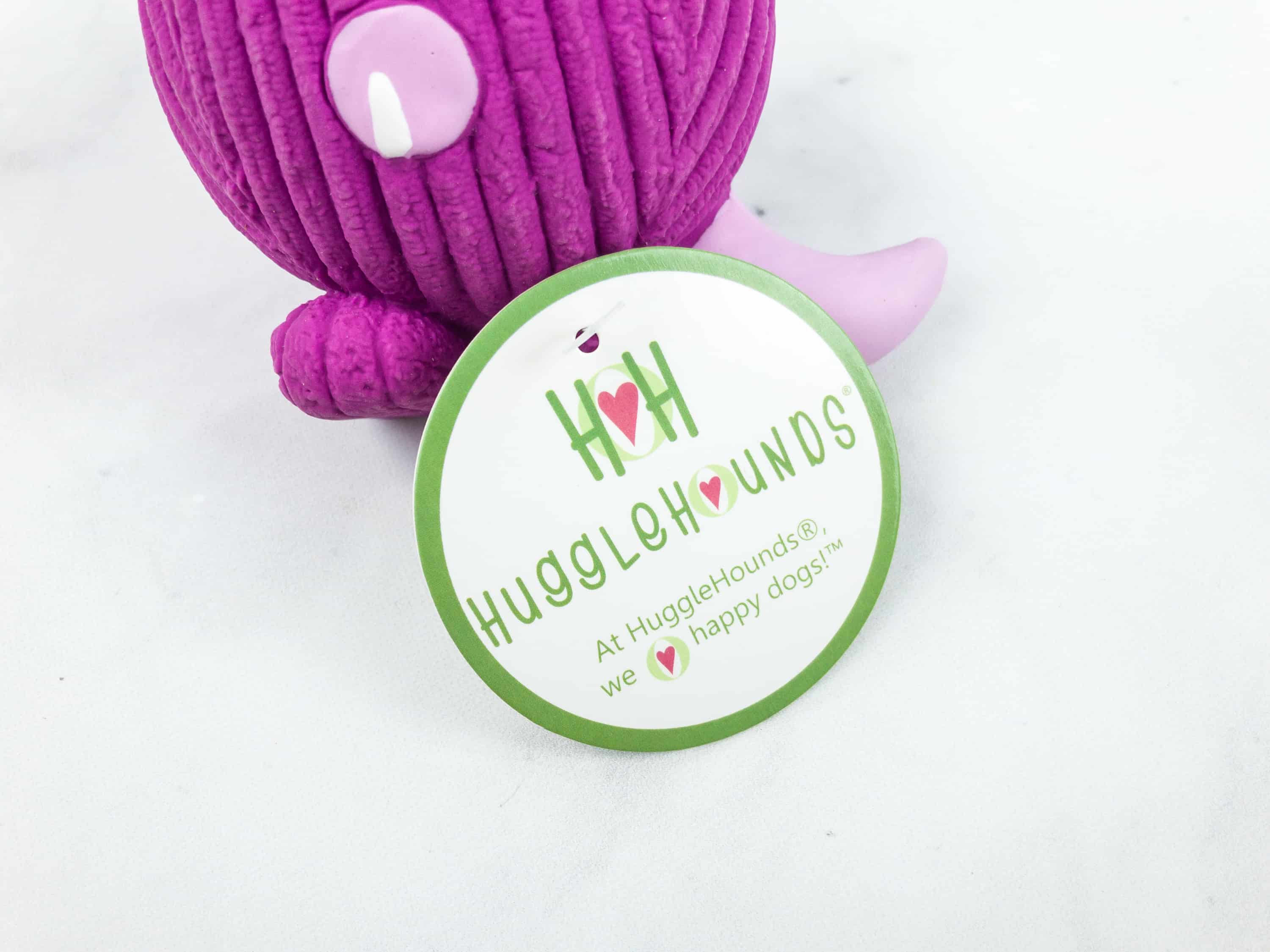 Huggle Hounds Dog Plush. This super cute plush toy has a rough texture and a built-in squeaker.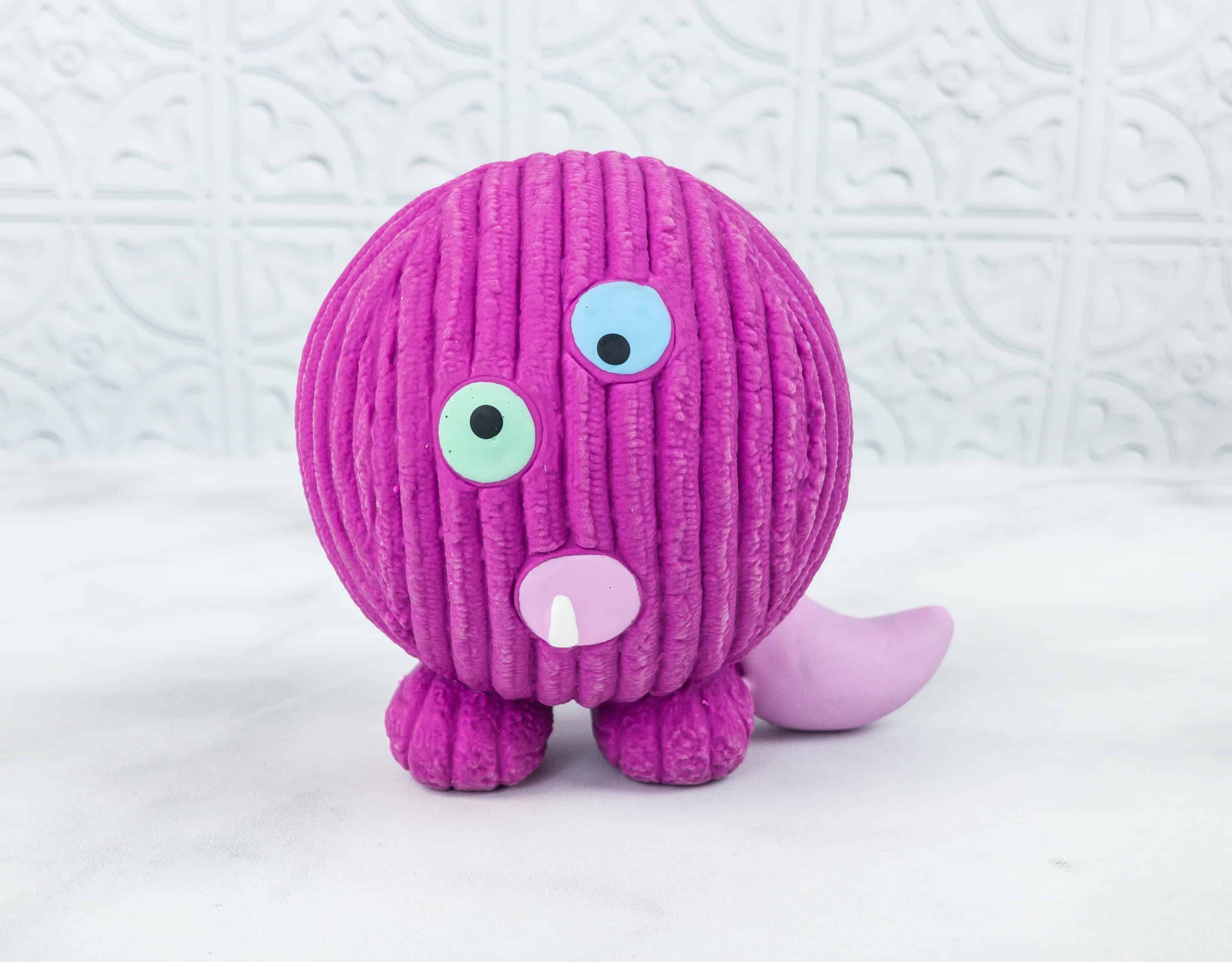 It's round and purple-colored, with a pair of imbalanced eyes and a wide-open mouth that features a tooth.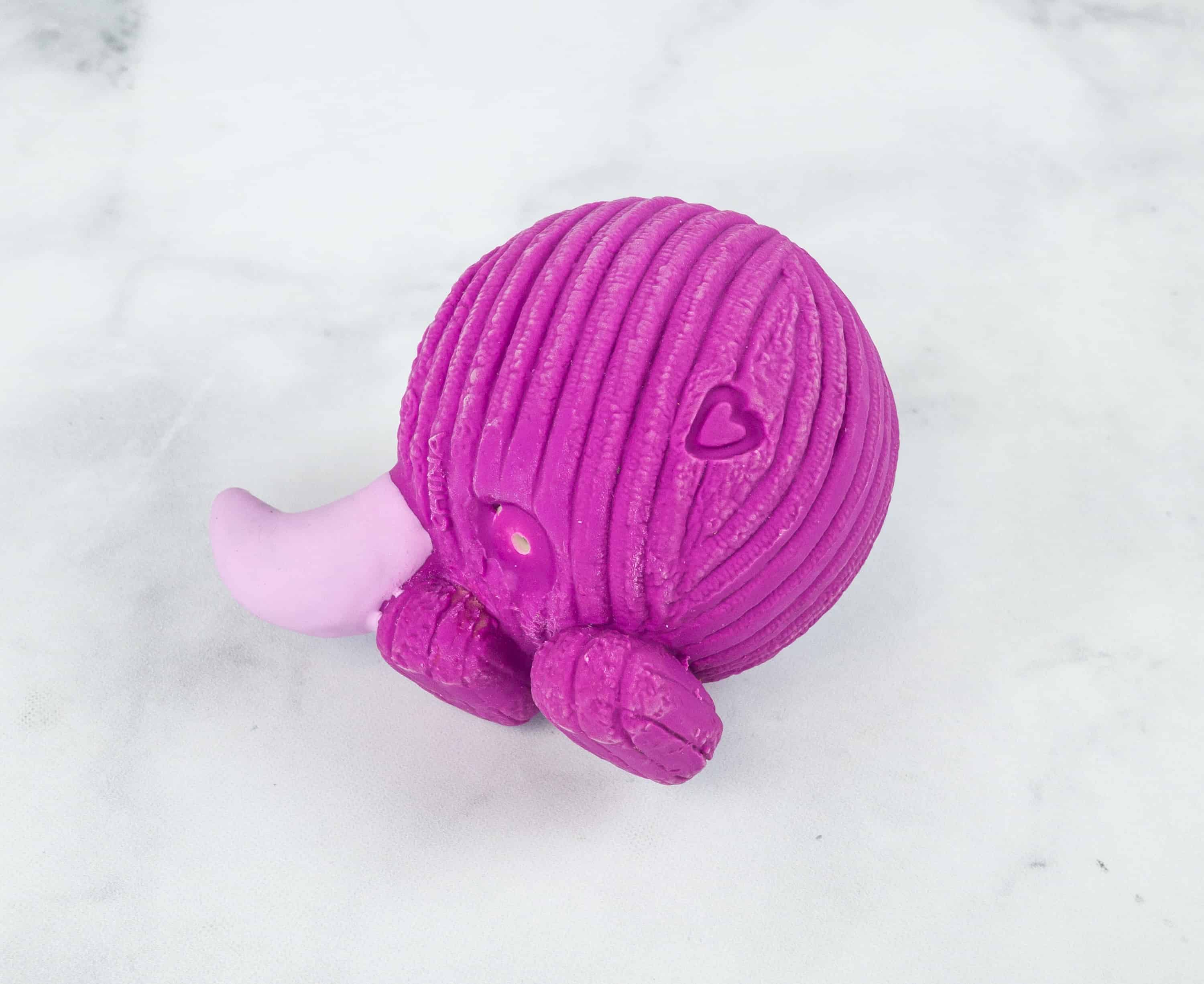 It even has a cute tail! Also seen at the back of the toy is a small hole of the squeaker.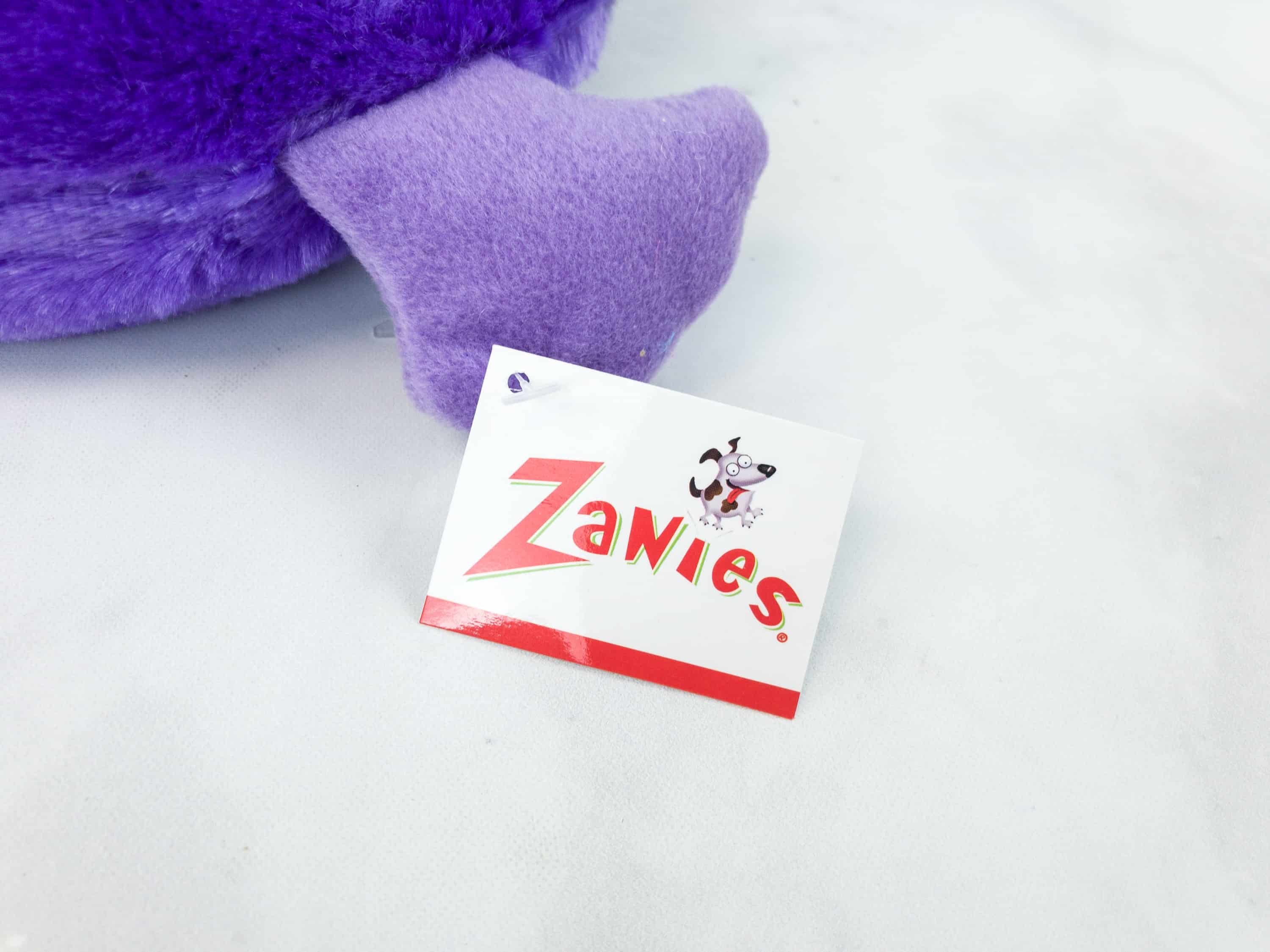 Zanies Monster 3-Eyed Dog Plush. The second toy we got is a purple three-eyed monster!
This toy is made from top-quality materials and was quality tested for durability.
According to the tag, it's a rock monster, yet it's so fluffy and soft. I'm sure Dean will go crazy with his new plush toy!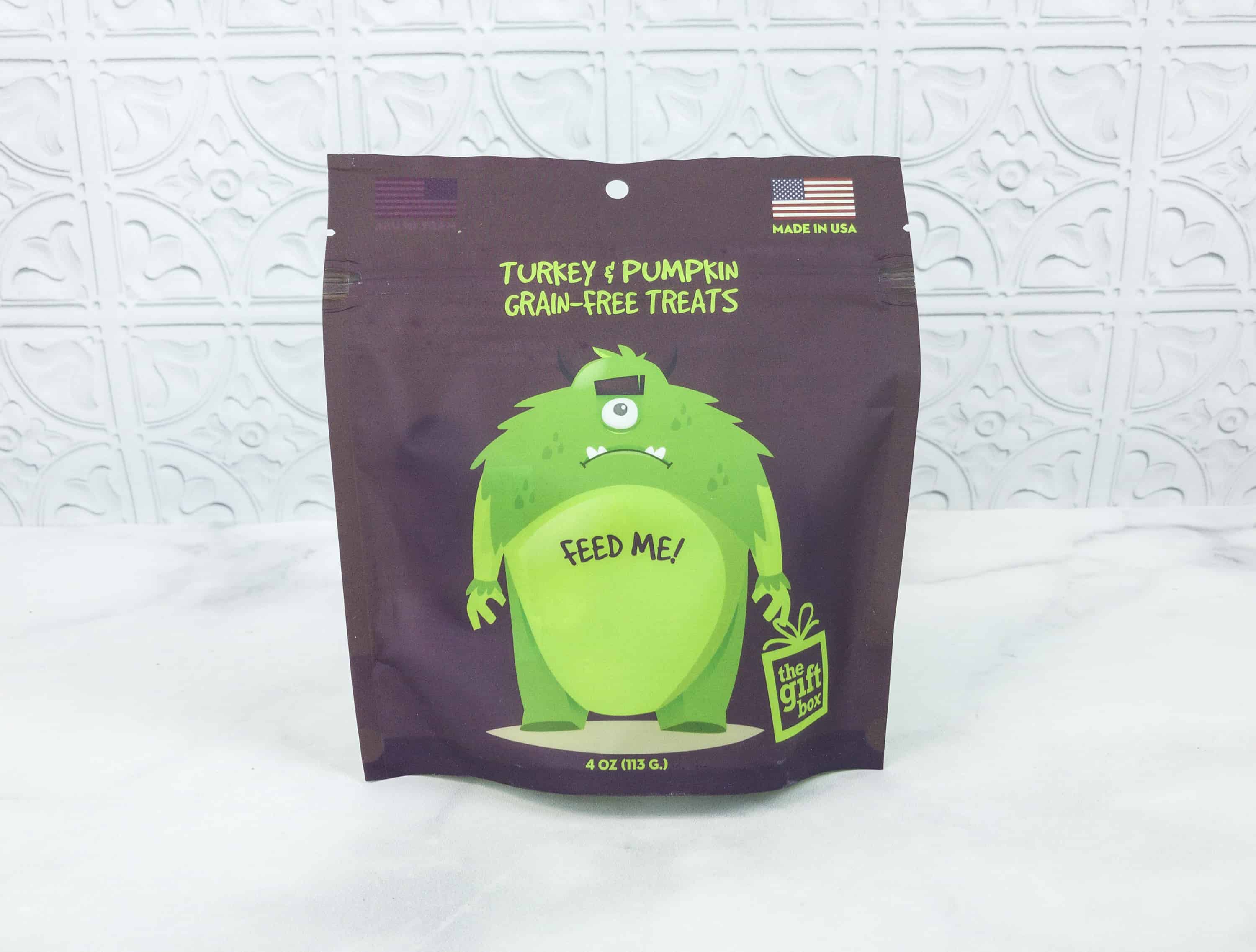 The Gift Box Turkey & Pumpkin Treats. It's all treat and no tricks! This dog treat from The Gift Box is made from all-natural ingredients fortified with anti-oxidants.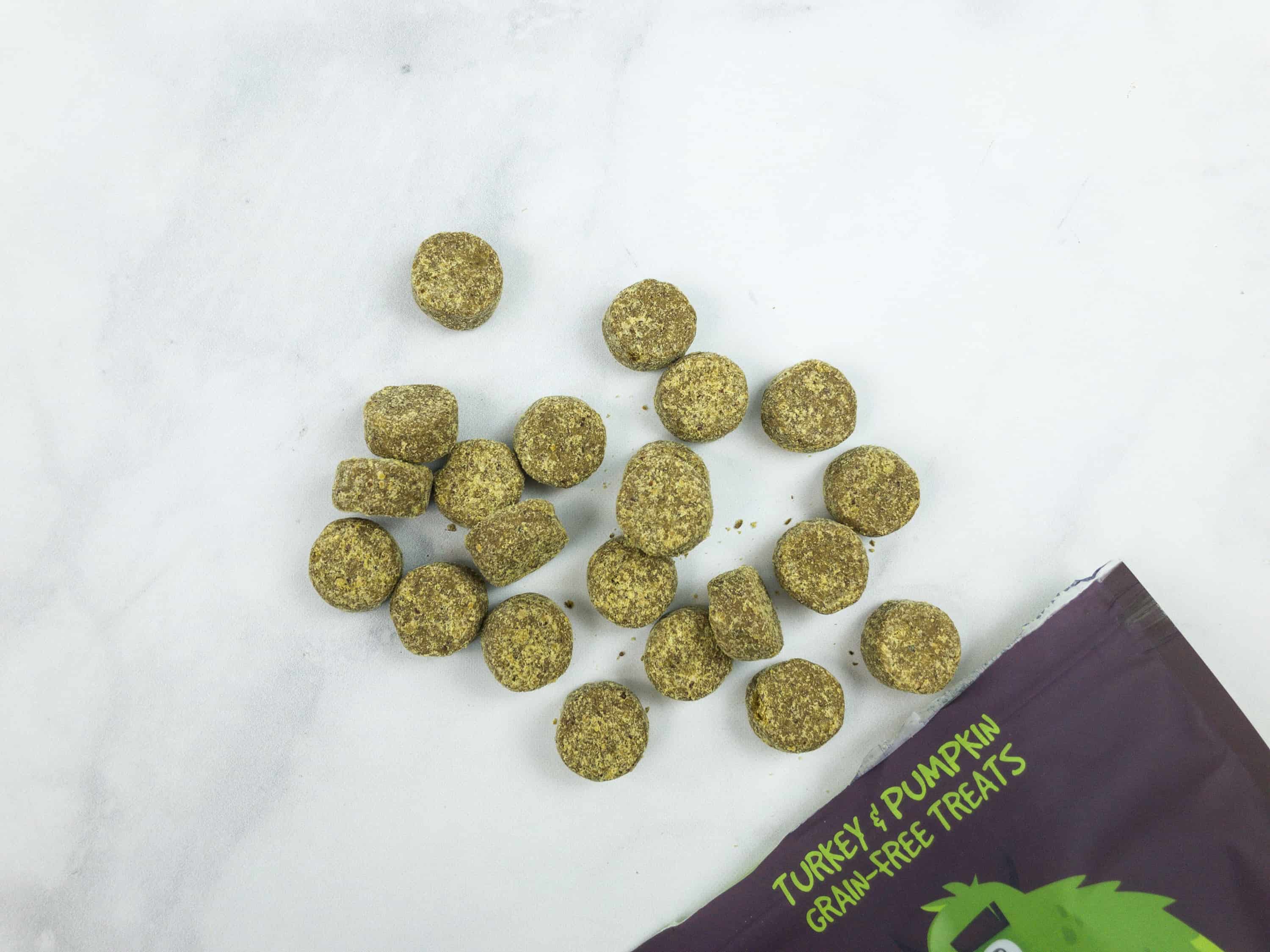 It's a no-cook, no-heat process snack that contains turkey and pumpkin. Each piece is soft and chewy, ideal even for the most sensitive chewers.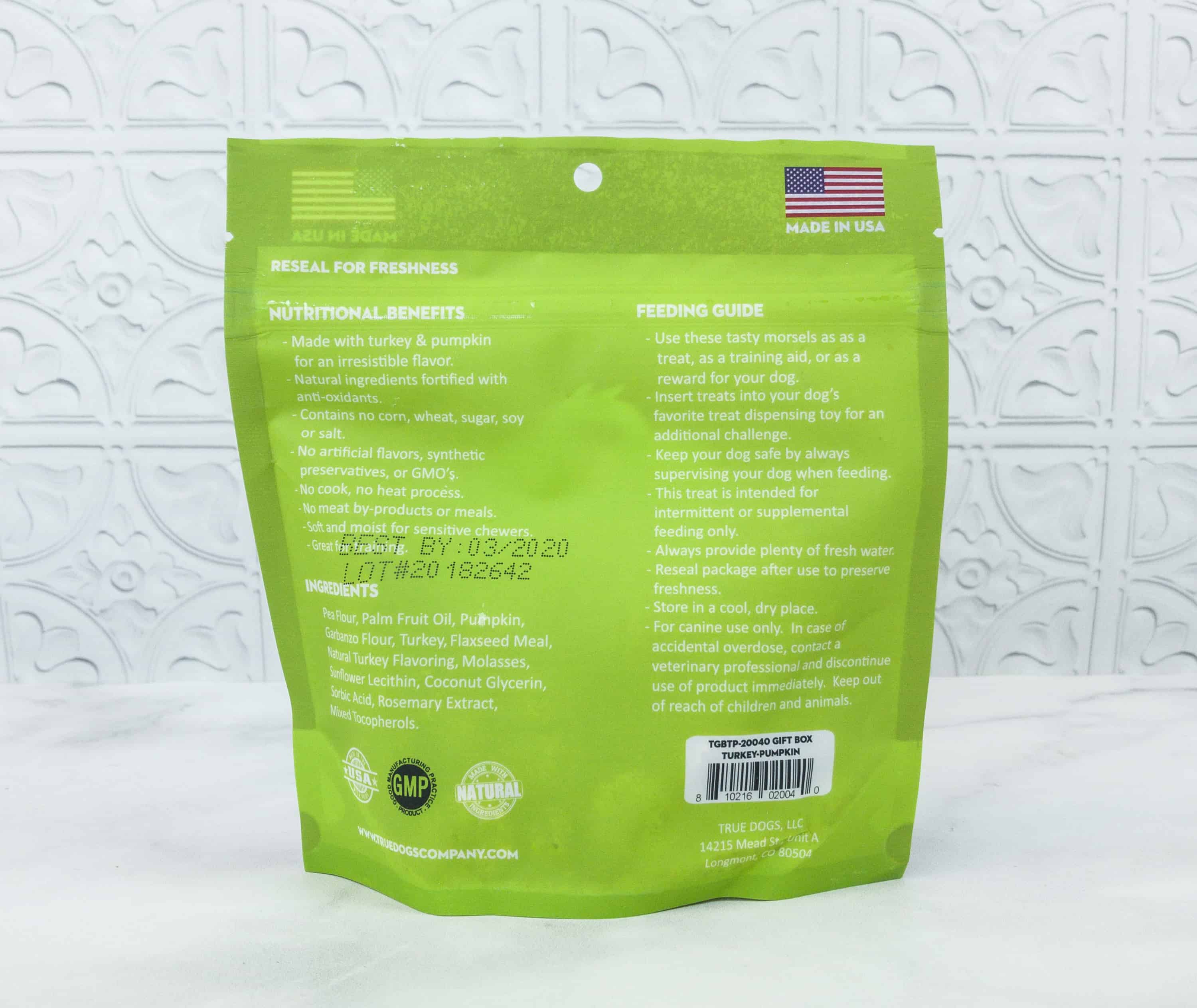 This treat doesn't contain any artificial flavor, synthetic preservatives, or GMOs. They are, however, the smelliest dog treat I've ever fed my dogs. WHEW!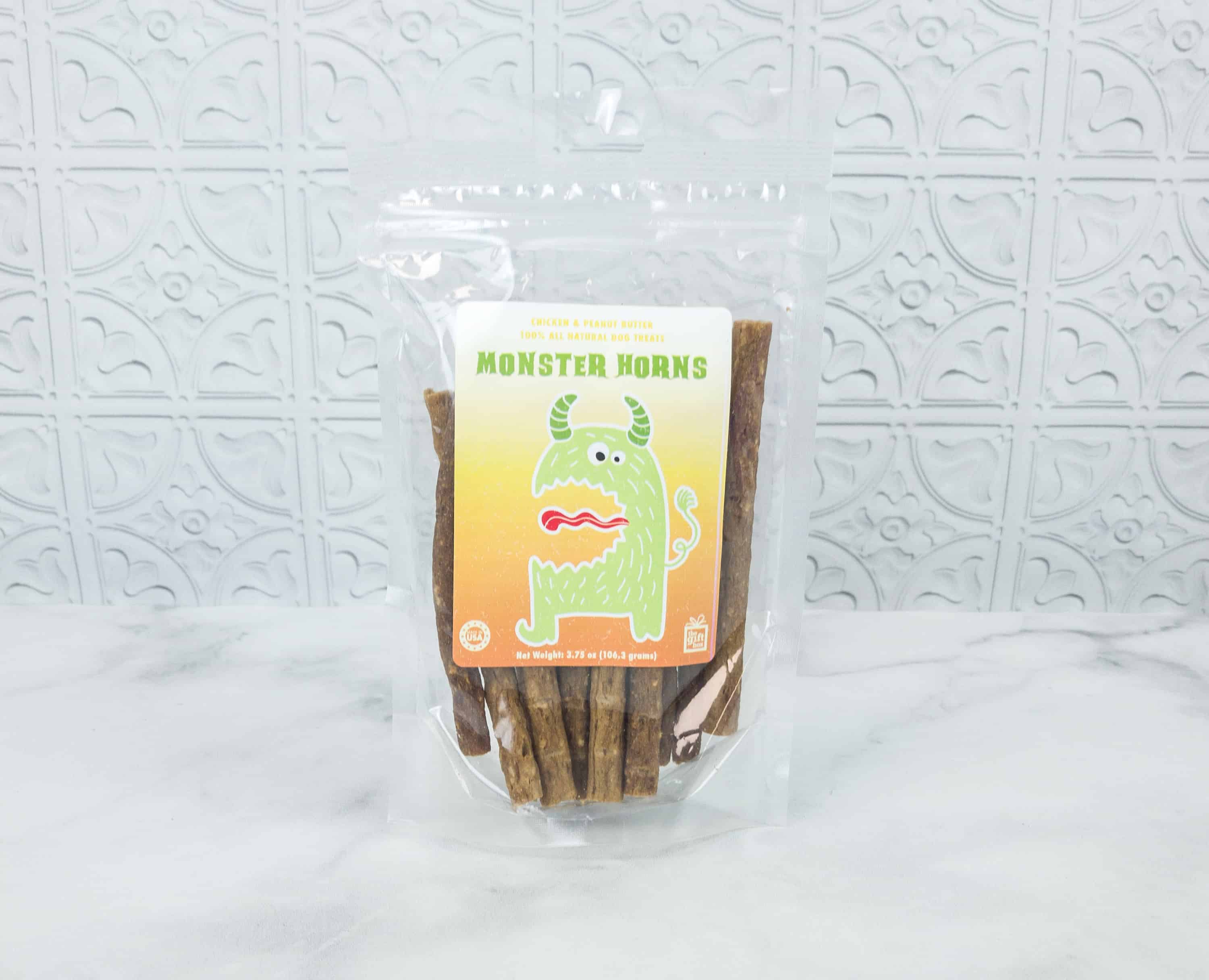 Monster Horns. Chicken and peanut butter were combined to make these yummy dog sticks!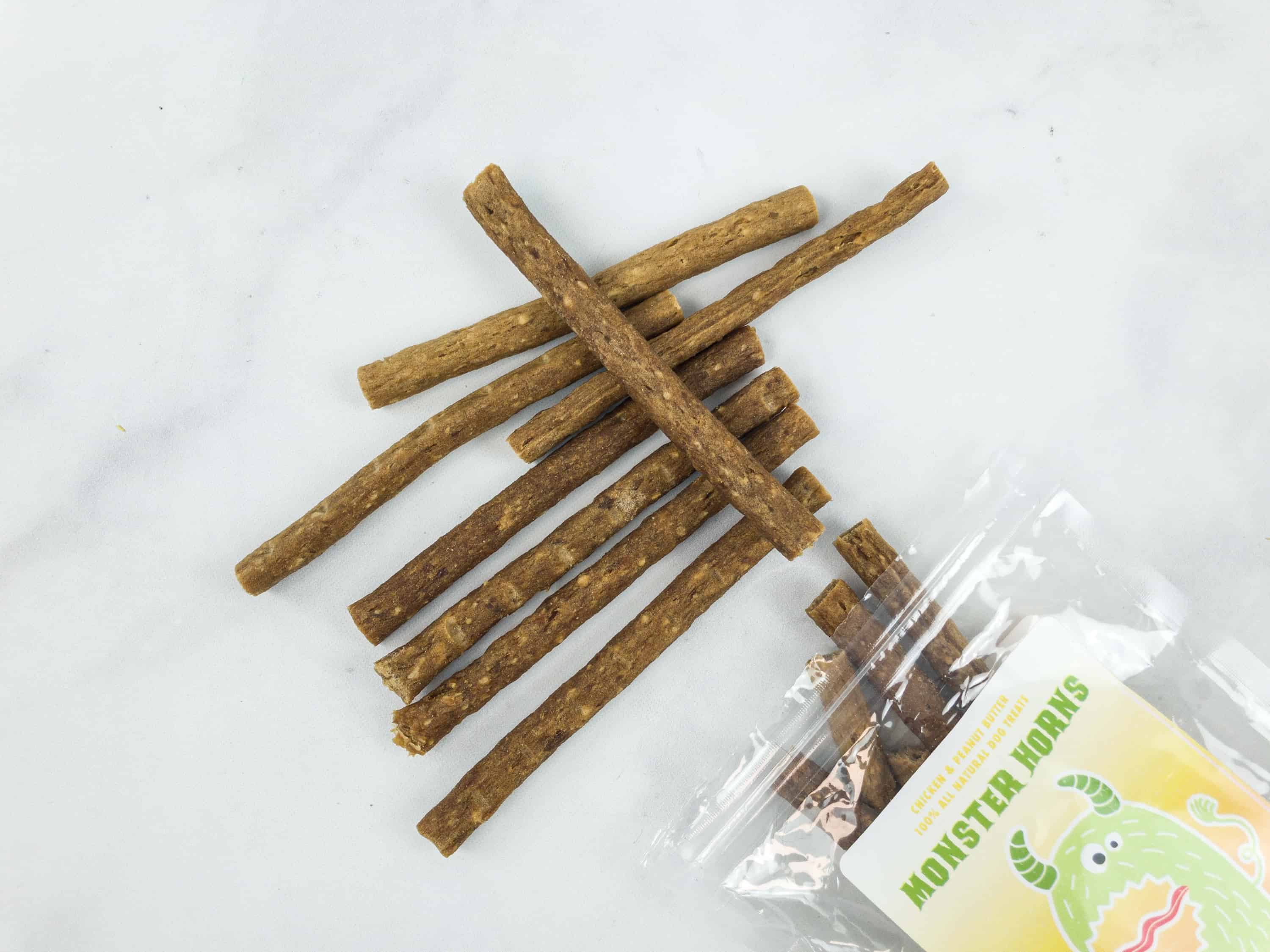 Each stick is chewy and you can easily tear it down to smaller pieces.
It's a great source of protein and fiber, perfect for growing up pups!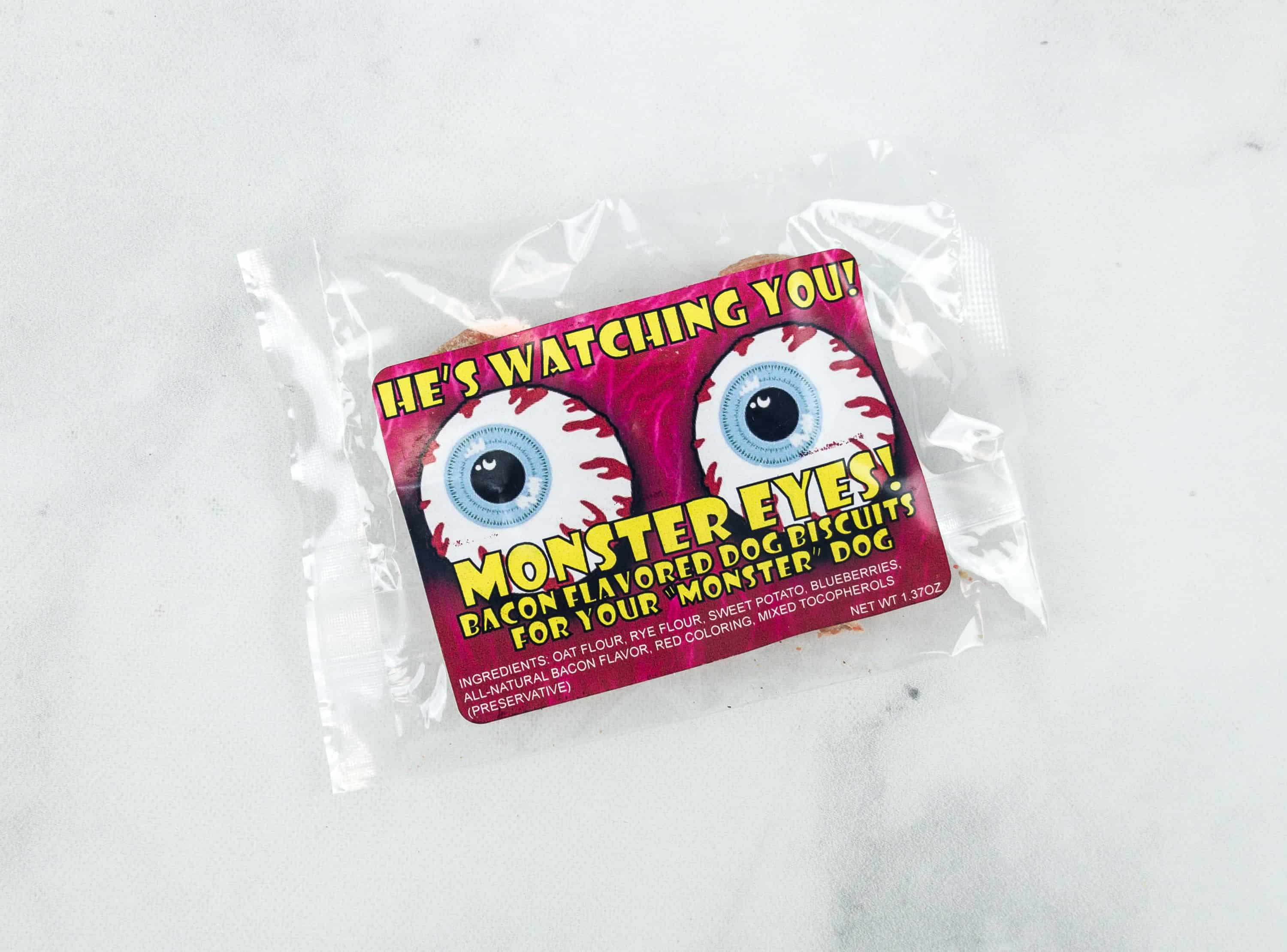 Monster Eyes. We also got a pack of bacon flavored dog biscuits made from sweet potato, blueberries, and all-natural bacon flavoring.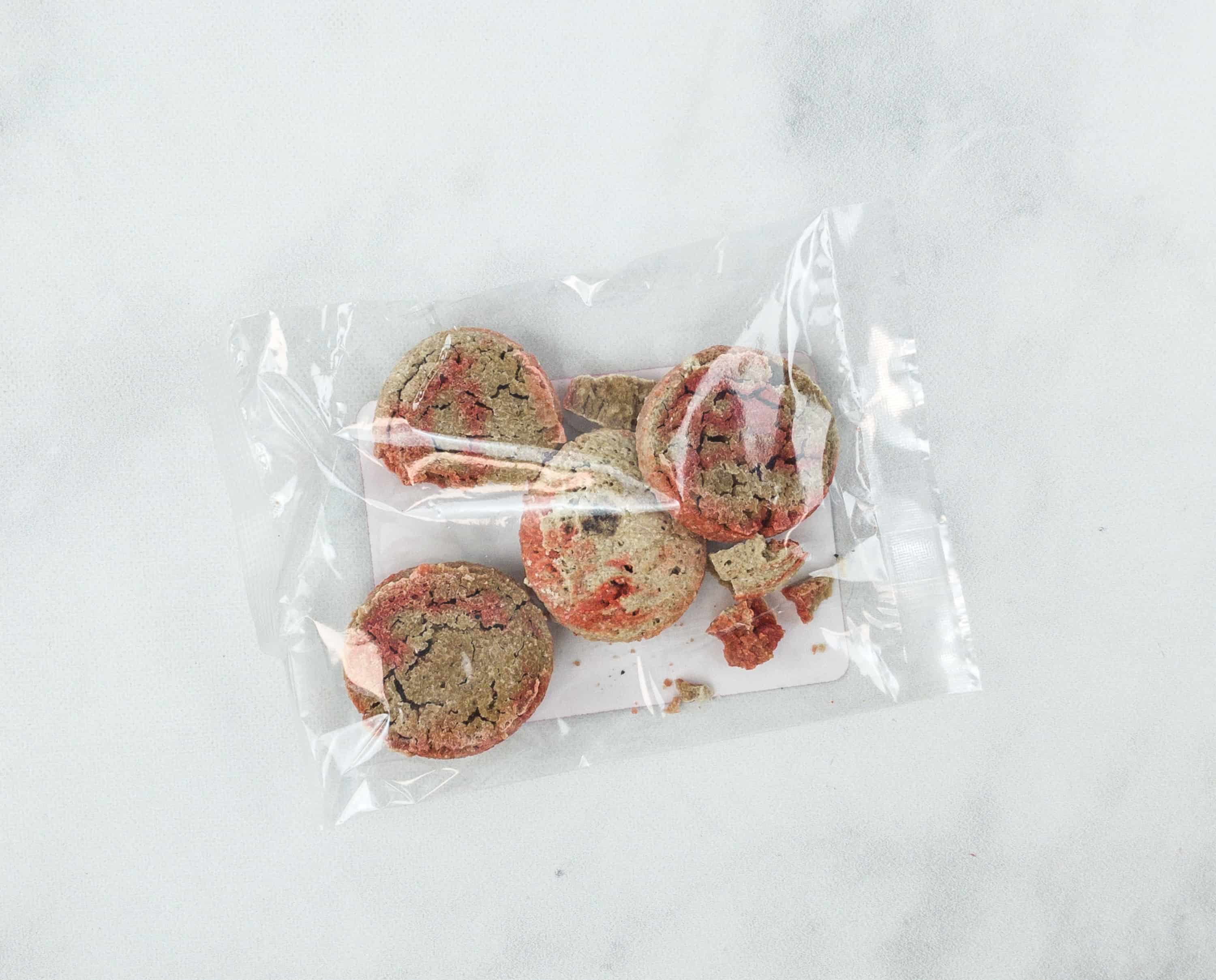 The Halloween-themed cookies were mixed with tocopherols, a kind of preservative that isn't harmful to dogs.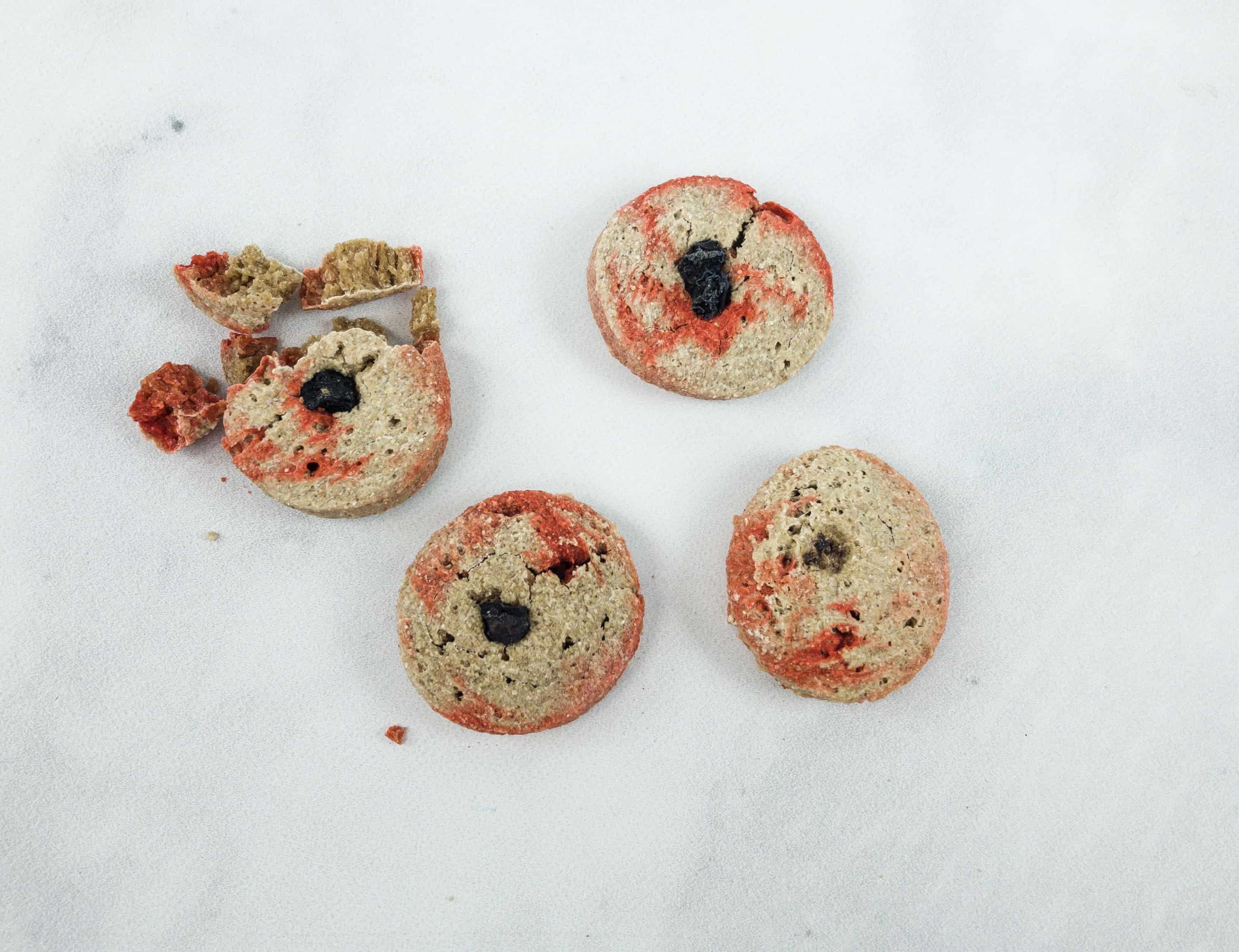 The cookie itself serves as an eyeball, while the blueberry at the center is the iris, and the red coloring represents blood.
This month's PawPack theme is just fantastic. All the toys in this month's box are so cute while the treats are perfect as a training aid, treat, or as a reward for our beloved pups. Dean and Lindy had a great time with their new toys and they were pretty satisfied about the snacks too! Overall, we're so pleased with the box and I'm sure Dean and Lindy would agree with me!
What do you think of this month's PawPack?