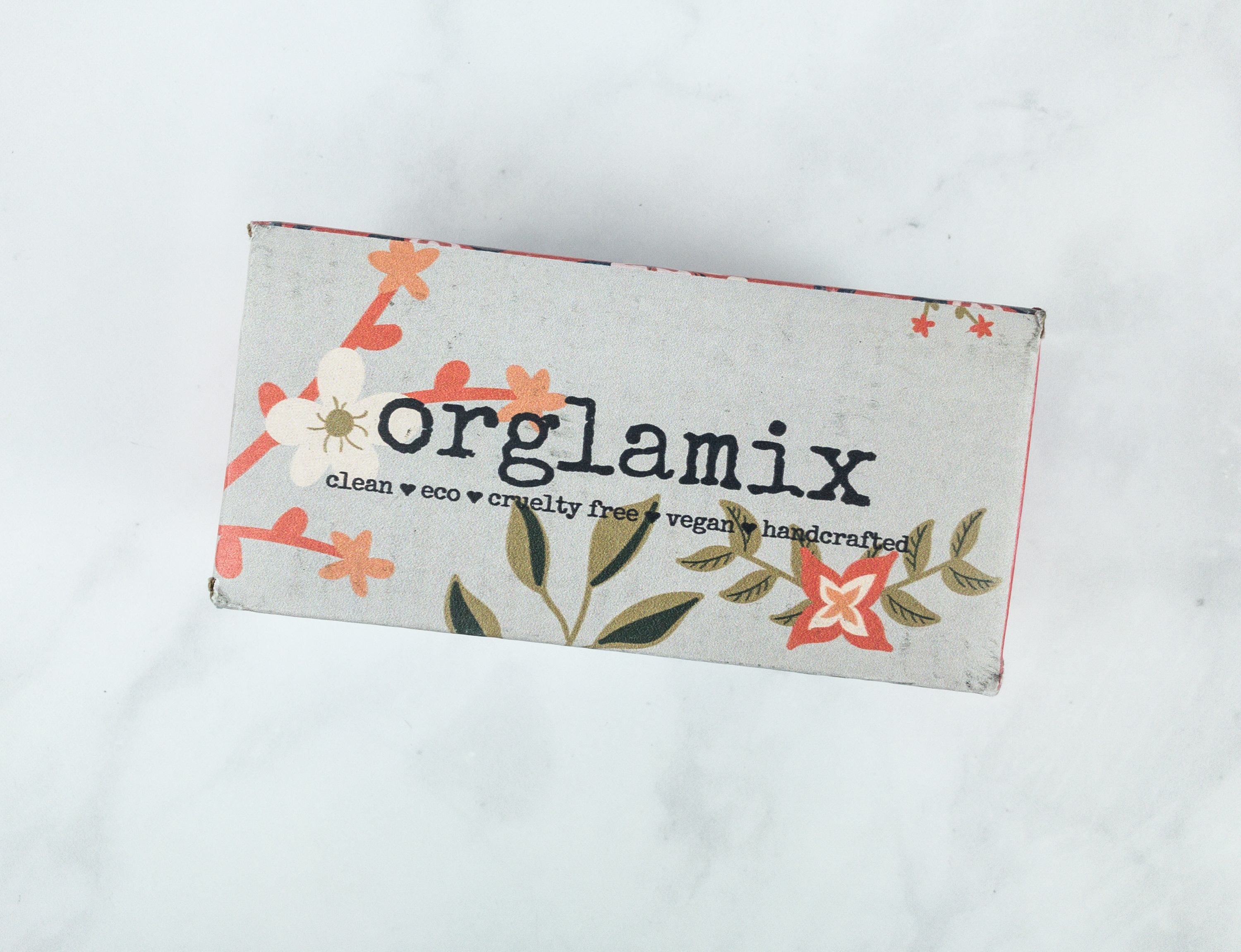 Orglamix is a monthly vegan beauty and makeup subscription box. Every month you'll get vegan beauty products with a cute monthly theme! Some months are more skin care and body care focused, others have a good dose of Orglamix mineral makeup. Orglamix has recently added the Eyeshow Edit box for $21.95 a month with 3 shades of highly pigmented mineral shadows.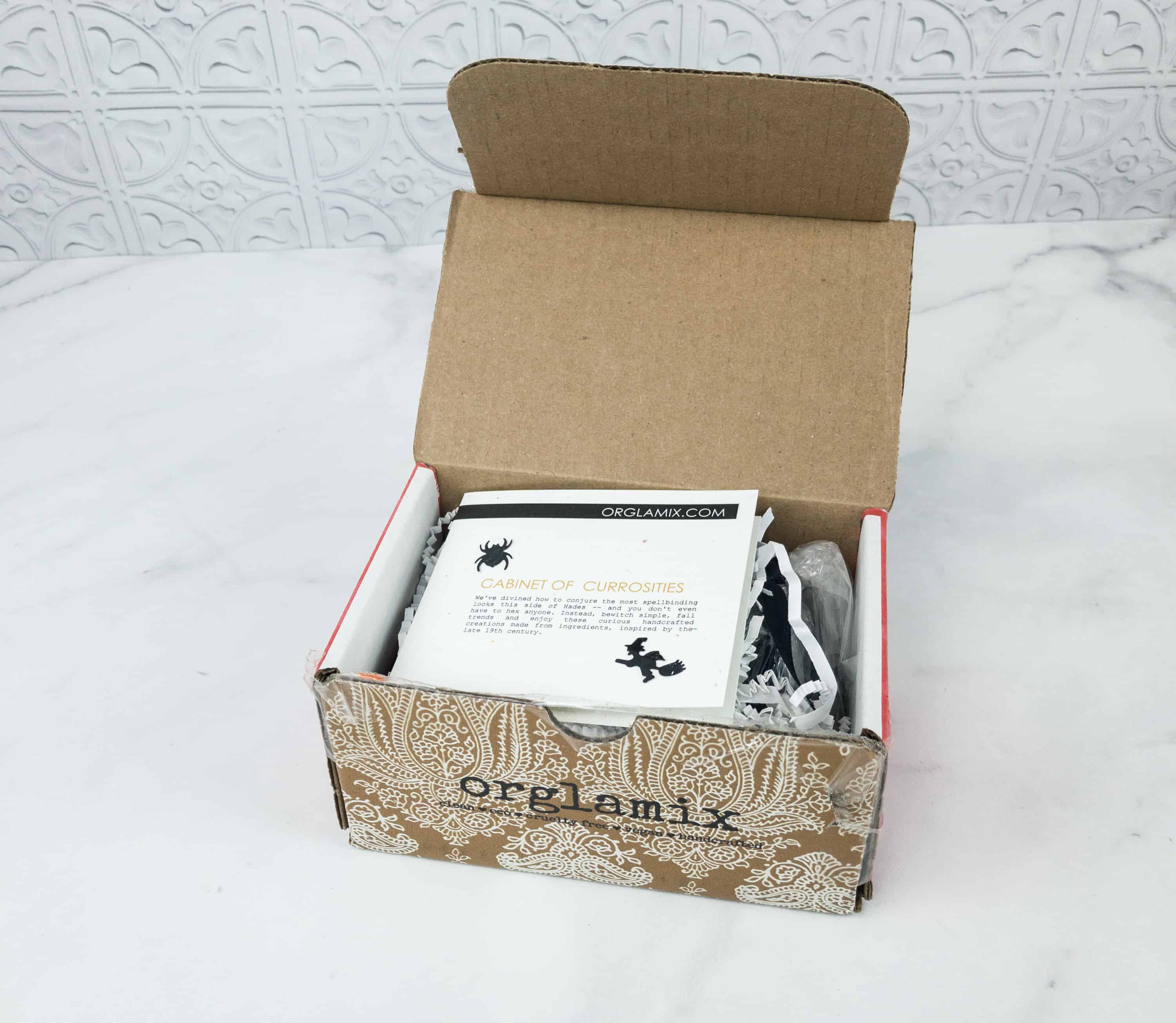 DEAL: Save $5 on your first month with coupon code CRATEJOY.
All the items for this month's box are neatly packed and filled with squigglies to prevent them from moving around.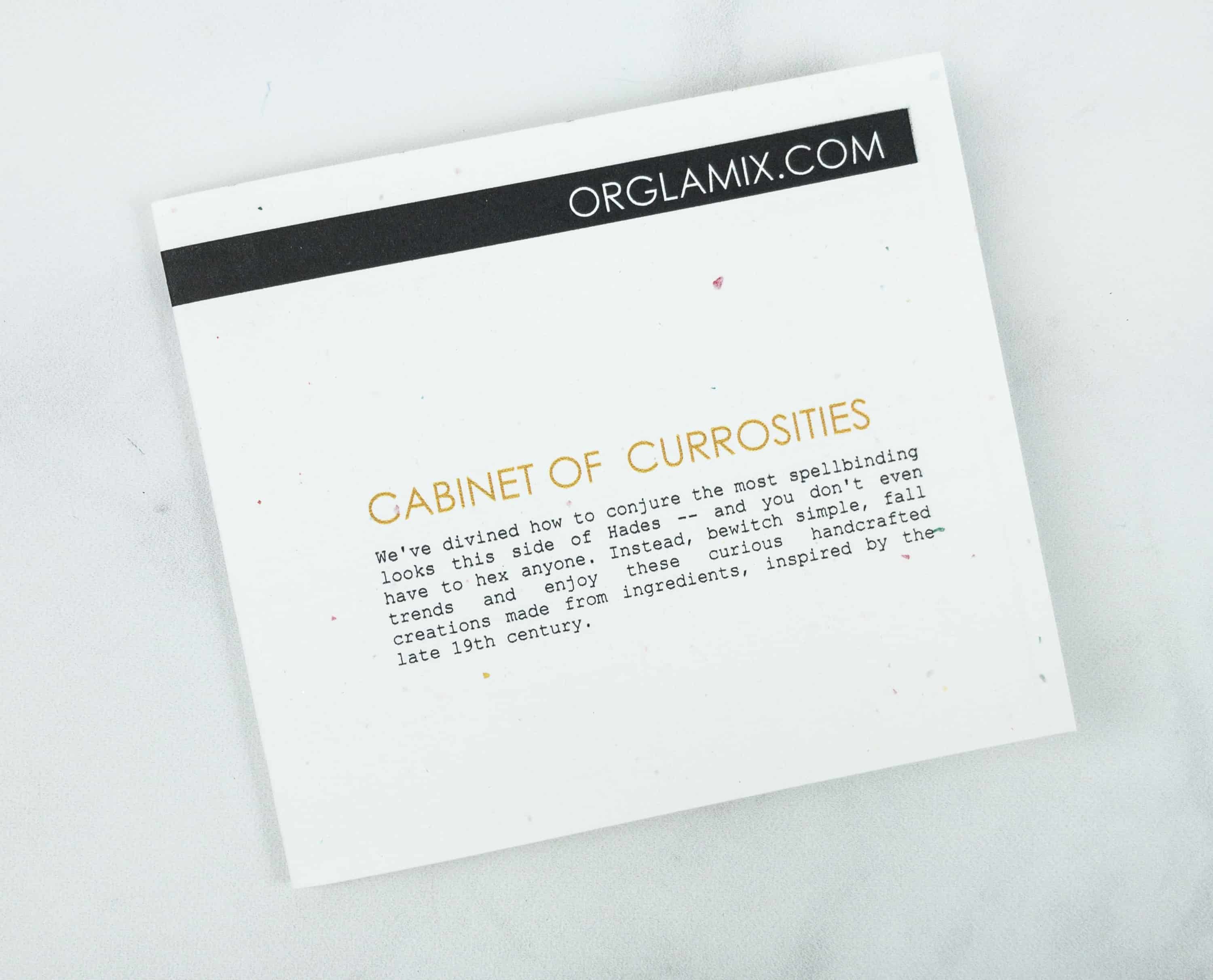 The October theme is CABINET OF CURRIOSITIES.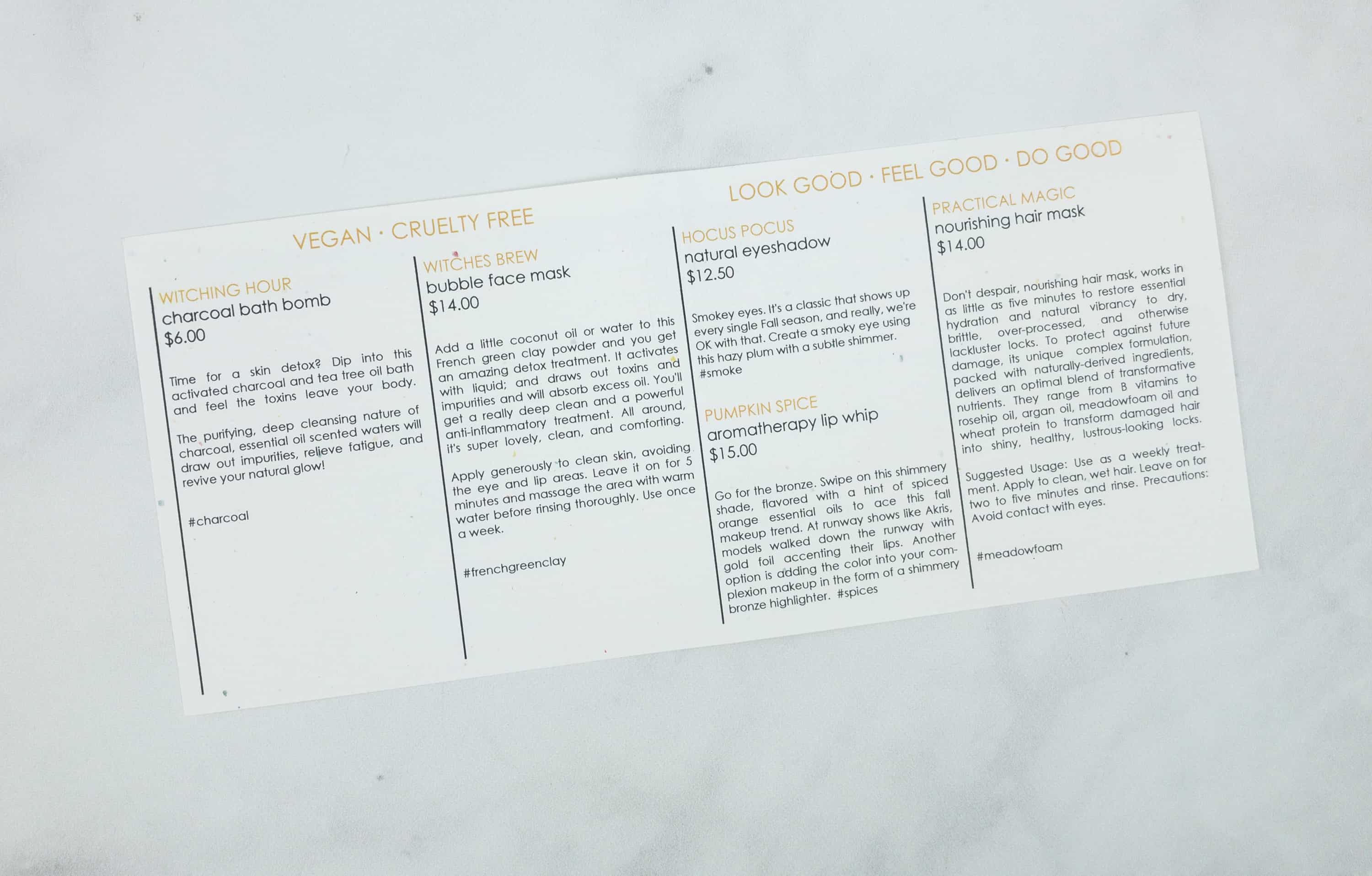 The information card has details on every item plus useful tips.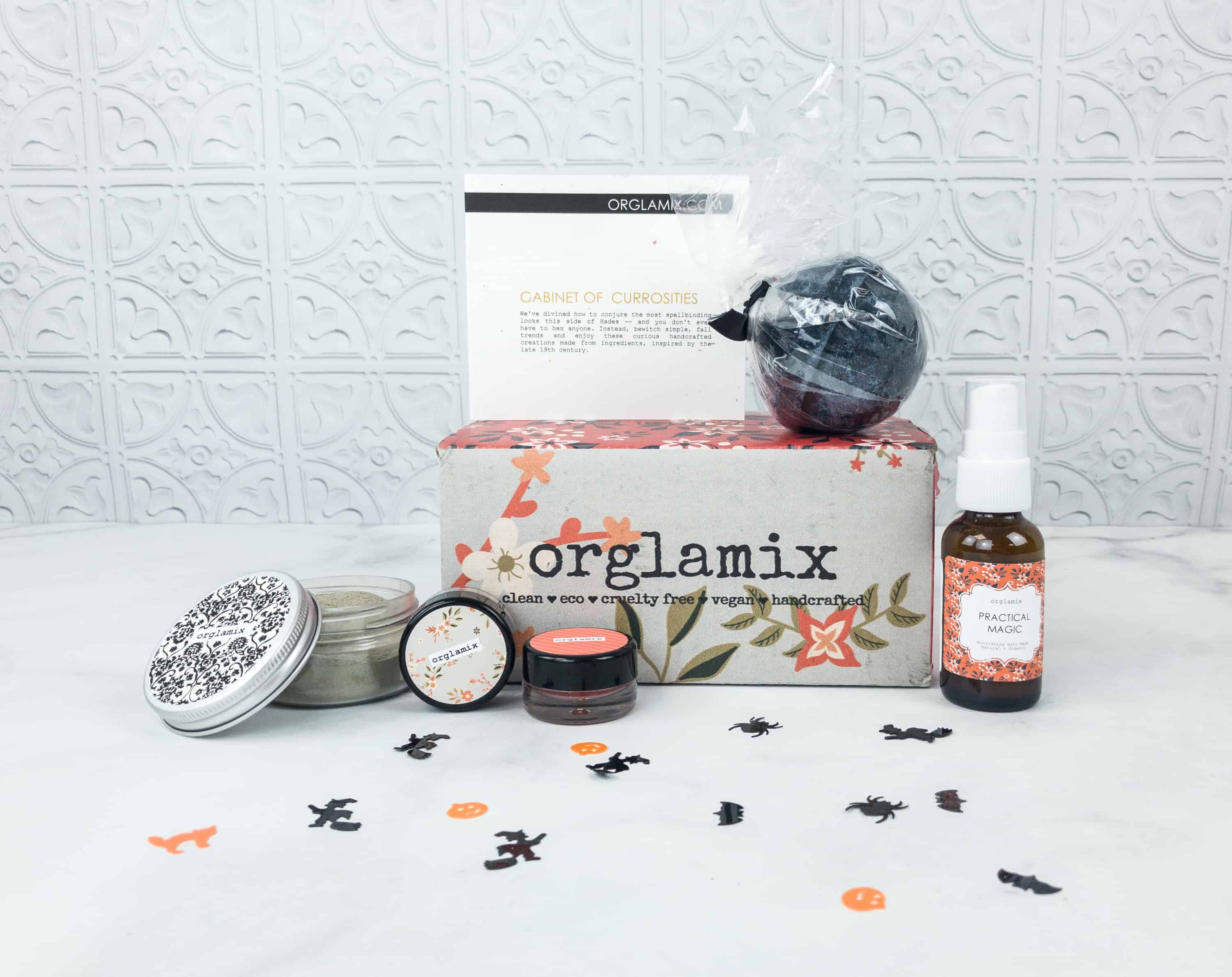 Everything in the October 2018 Box!
Orglamix Practical Magic Nourishing Hair Mask ($14) It has a unique complex formulation with naturally-derived ingredients and transformative nutrients. Use this as a weekly treatment. It can take as little as 5 minutes for it to work wonders on your hair. It can bring back the bounce and vibrancy back to the dull and brittle hair. It restores hydration and transforms damaged or overprocessed hair to shiny and healthy looking locks. Leave it on for two to five minutes and rinse.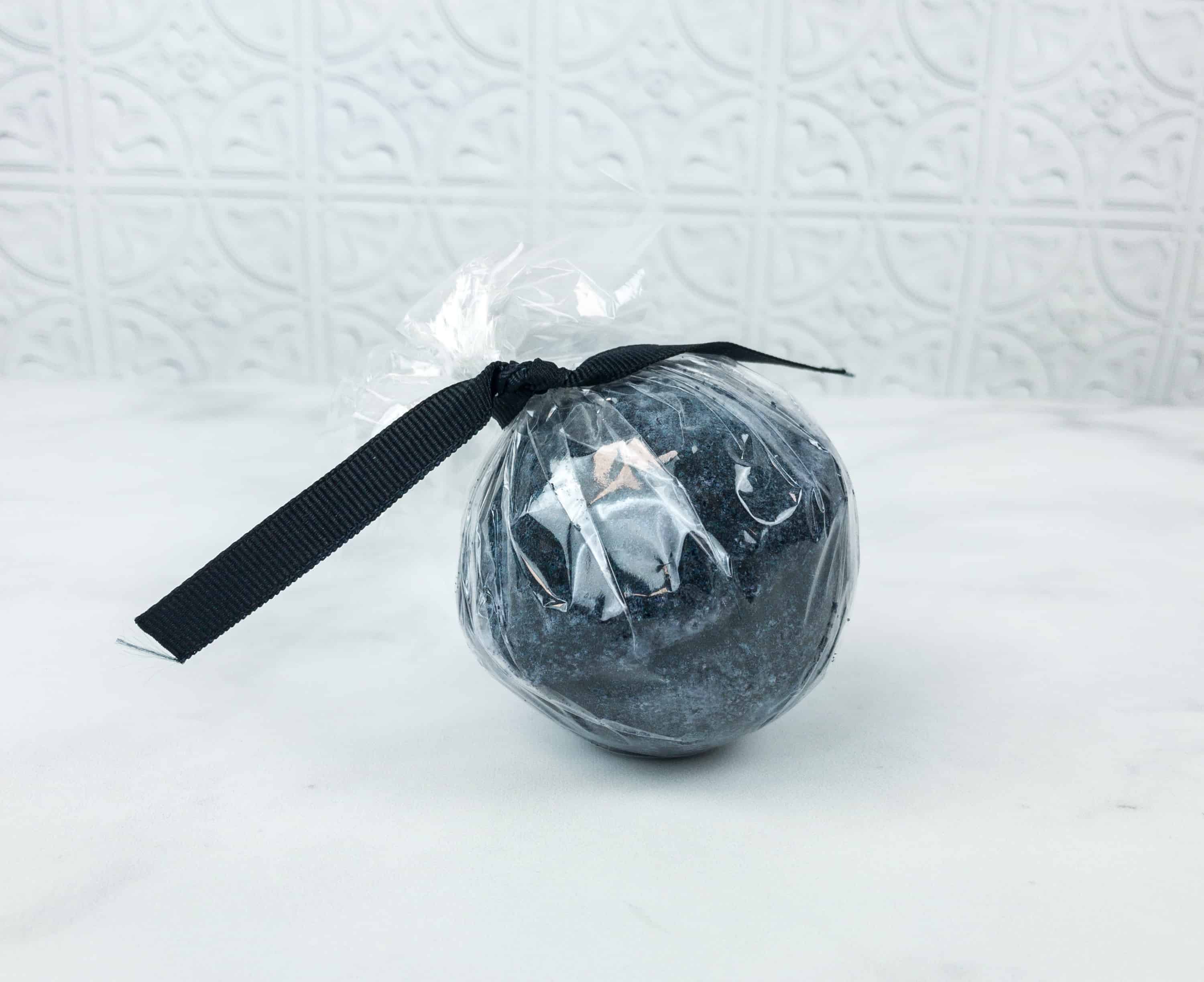 Orglamix Witching Hour Charcoal Bath Bomb ($6) This is an activated charcoal bath bomb with tea tree oil that is said to purify and detox your body while you are enjoying your bath. It deeply cleanses with scented essential oils and activated charcoal.
It will leave an interesting color to your bath but you'll definitely feel relaxed and relieved from fatigue.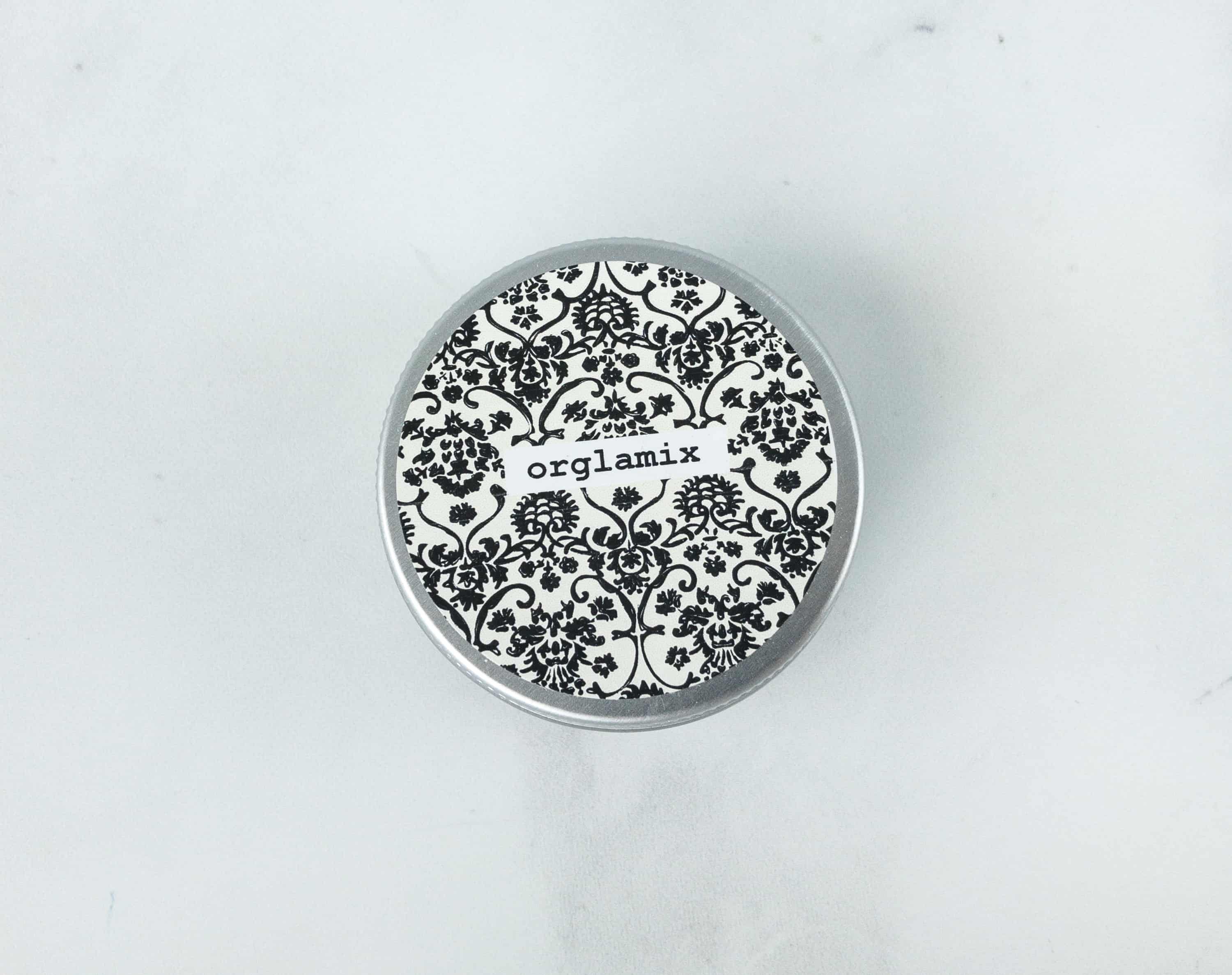 Orglamix Witches Brew Bubble Face Mask ($14) This face mask needs some brewing. Mix the anti-inflammatory mask with liquid or a little coconut oil and the French green clay powder will give you the amazing detox treatment. The formula activates the liquid and draws out the toxins, impurities and excess oil.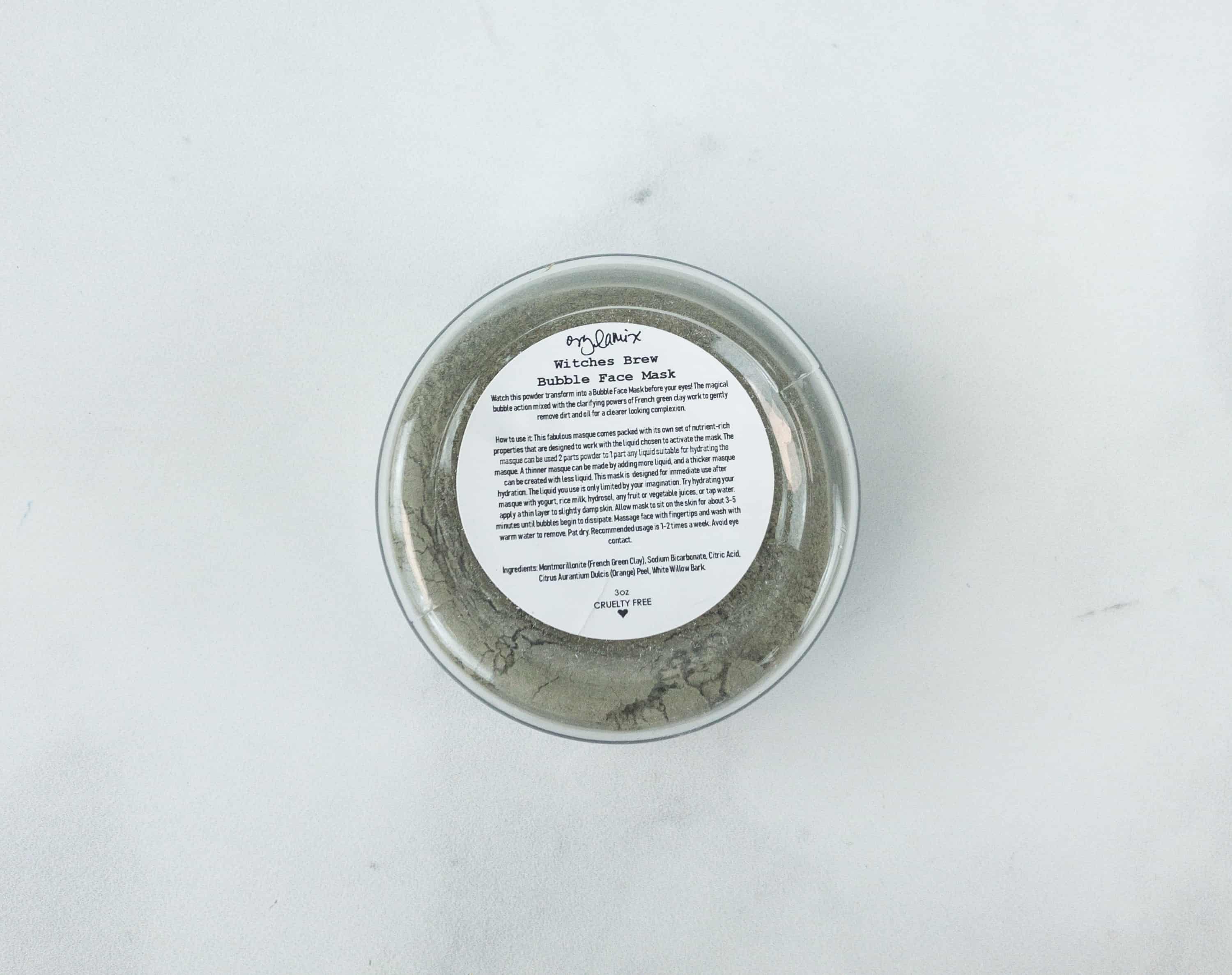 Apply this generously on the skin making sure that you avoid the eye and lip areas. Use once a week and just leave it on for 5 minutes and massage the area with warm water before rinsing off completely.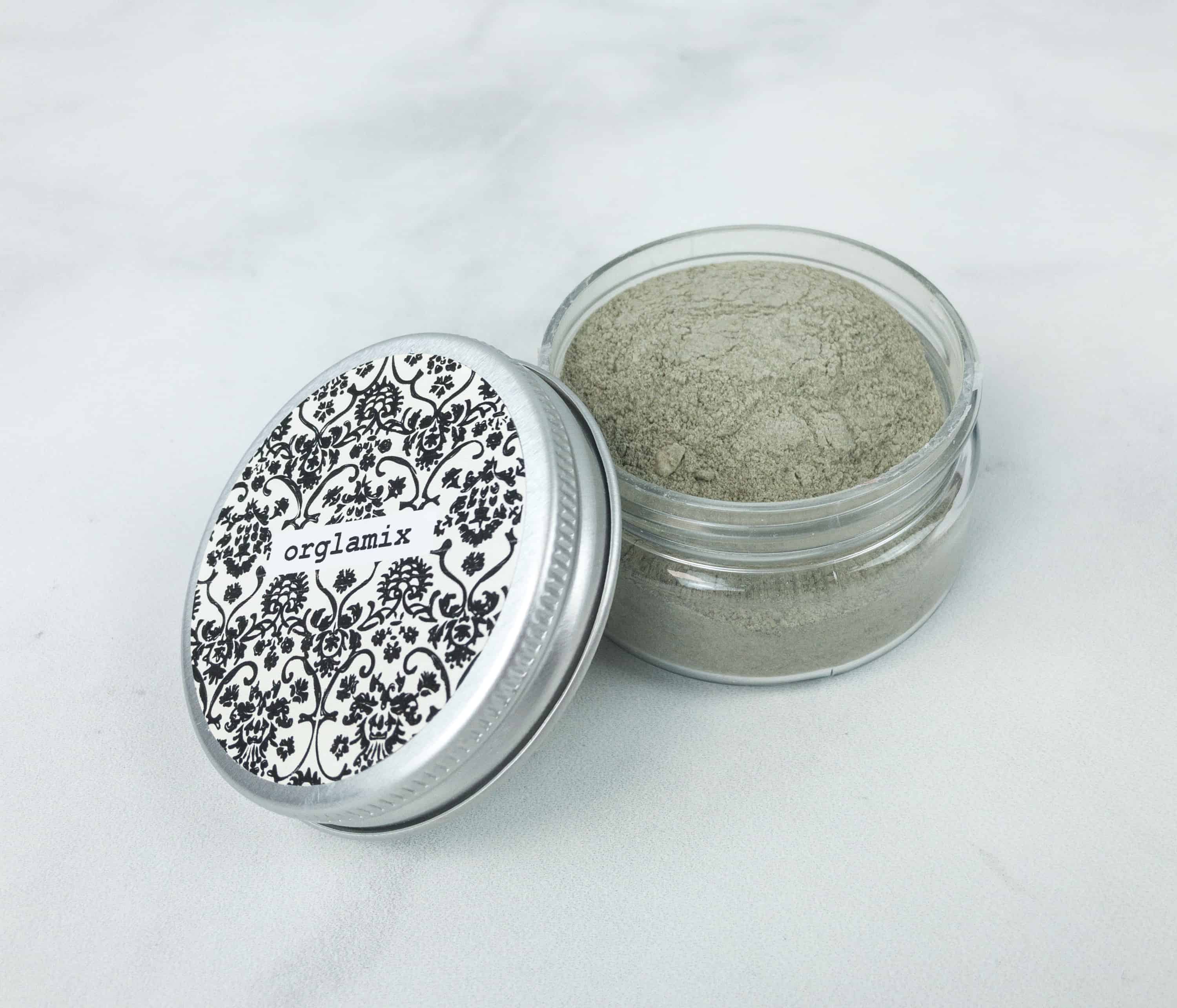 The clay has a very fine green powder. The process can be a little messy but I think it's worth a try.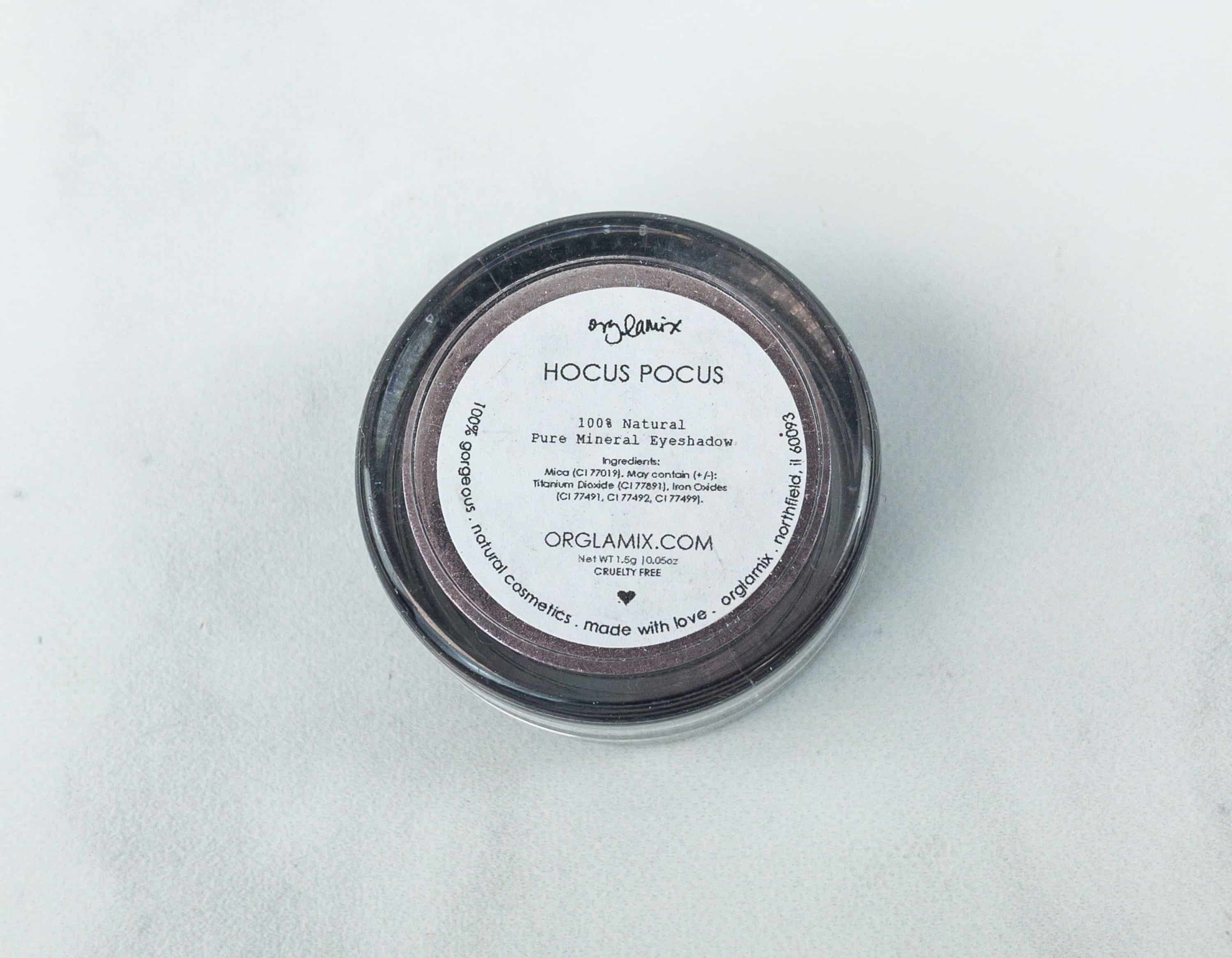 Orglamix Hocus Pocus Mineral Eyeshadow ($12.50) They gave us a hazy plum shadow with a subtle shimmer for a smoldering smokey eye look this Fall. It's 100% natural pure mineral shadow.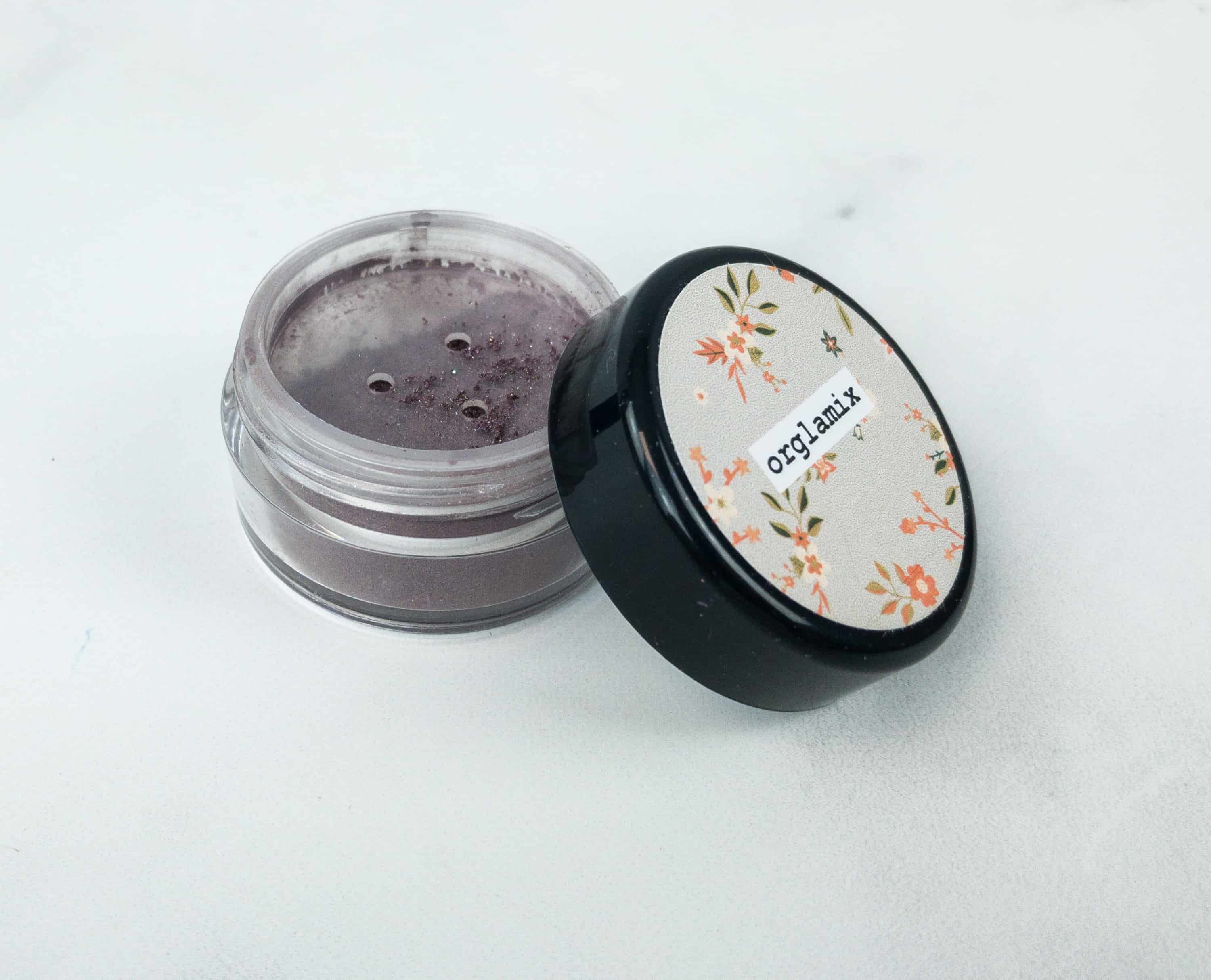 It has buildable pigment and the shimmer added some glam into it.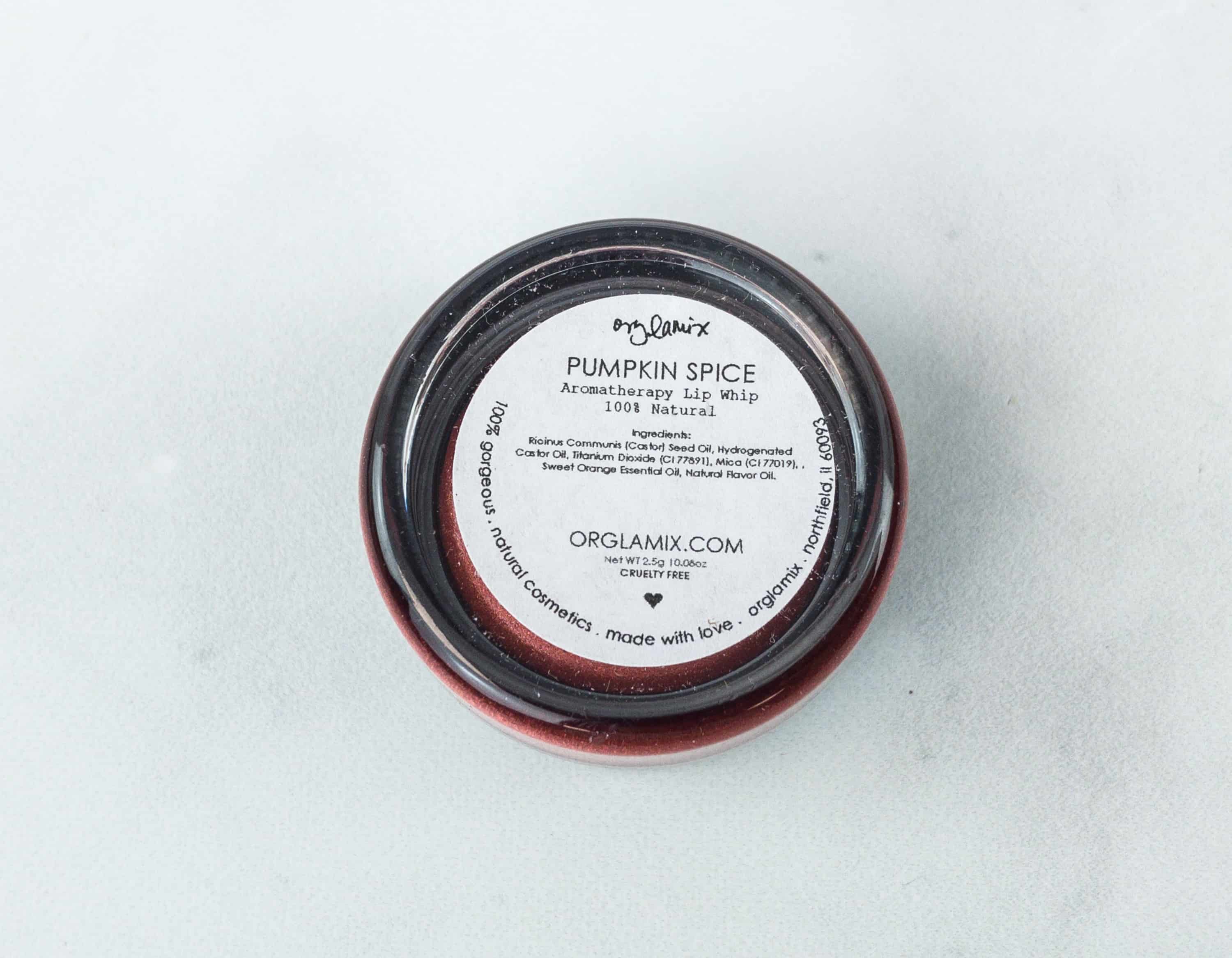 Orglamix Pumpkin Spice Aromatherapy Lip Whip ($15) Of course, Fall won't be complete without Pumpkin Spice. You can use this bold shimmery shade as a highlighter if you want to get that bronzed glow.
It is flavored with a hint of spiced essential oils to match its bold pigment. It is also buildable and can be used on multiple looks.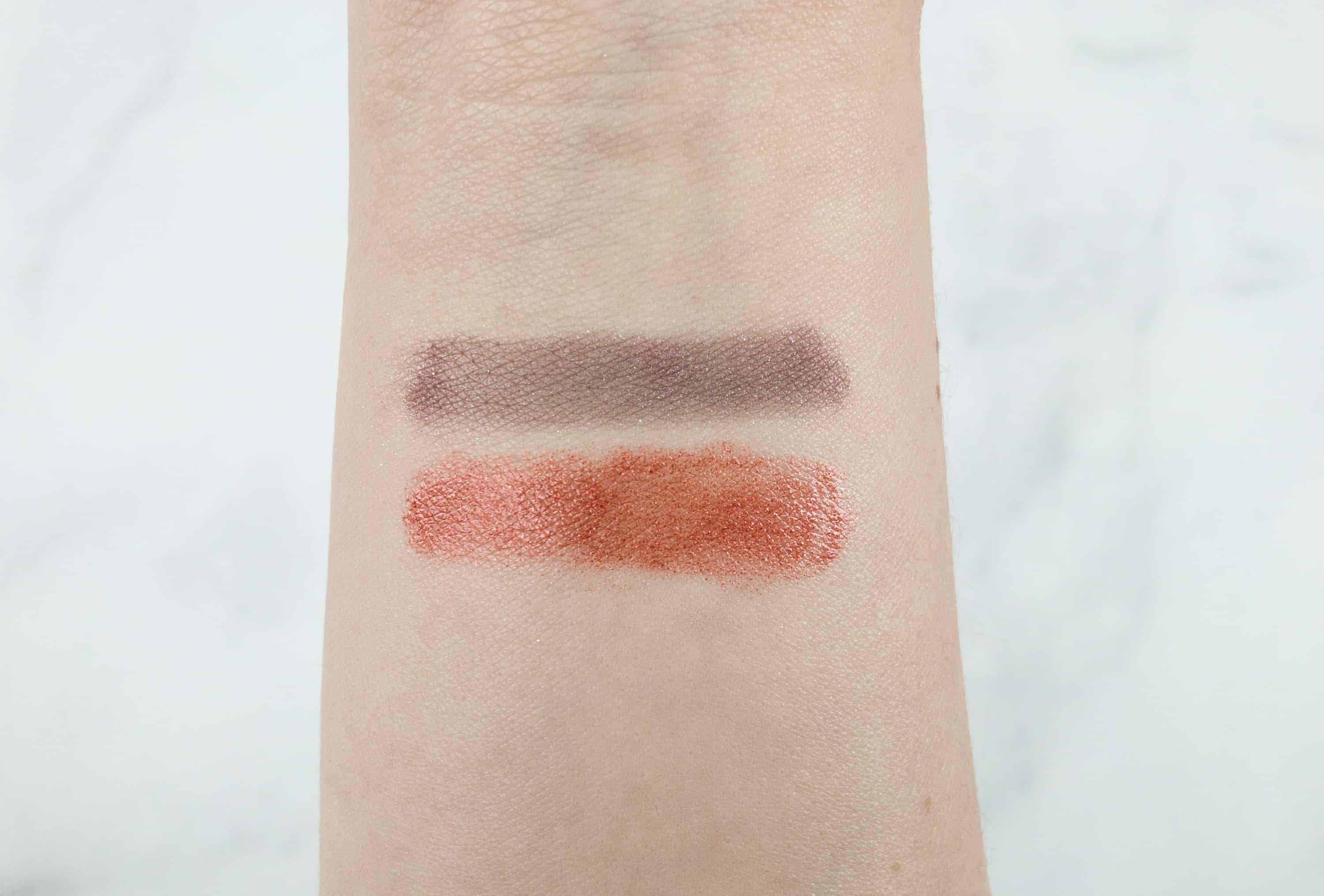 These are the swatches of the Hocus Pocus and Pumpkin Spice.
The eyeshadow and lip whip are cool and I'm ready to fully pamper myself with the bath bomb and nourishing hair mask. My favorite out of the bunch is the face mask that can really draw out the impurities of the skin. For a box worth about $60, it's a good deal, plus the themes are always so cute. However, I'm starting to long for one of those signature Orglamix fragrances! Maybe next box?
What do you think of this month's Orglamix?