OddBlox is a monthly indie t-shirt subscription for men. At $17.99 per month, you can choose a graphic shirt that shows your personal style. There are over 100 designs available and categories include Psychedelic, Retro, Musical, Geometric, and Just Odd. Every purchase helps support an independent artist. Plus, shipping is free!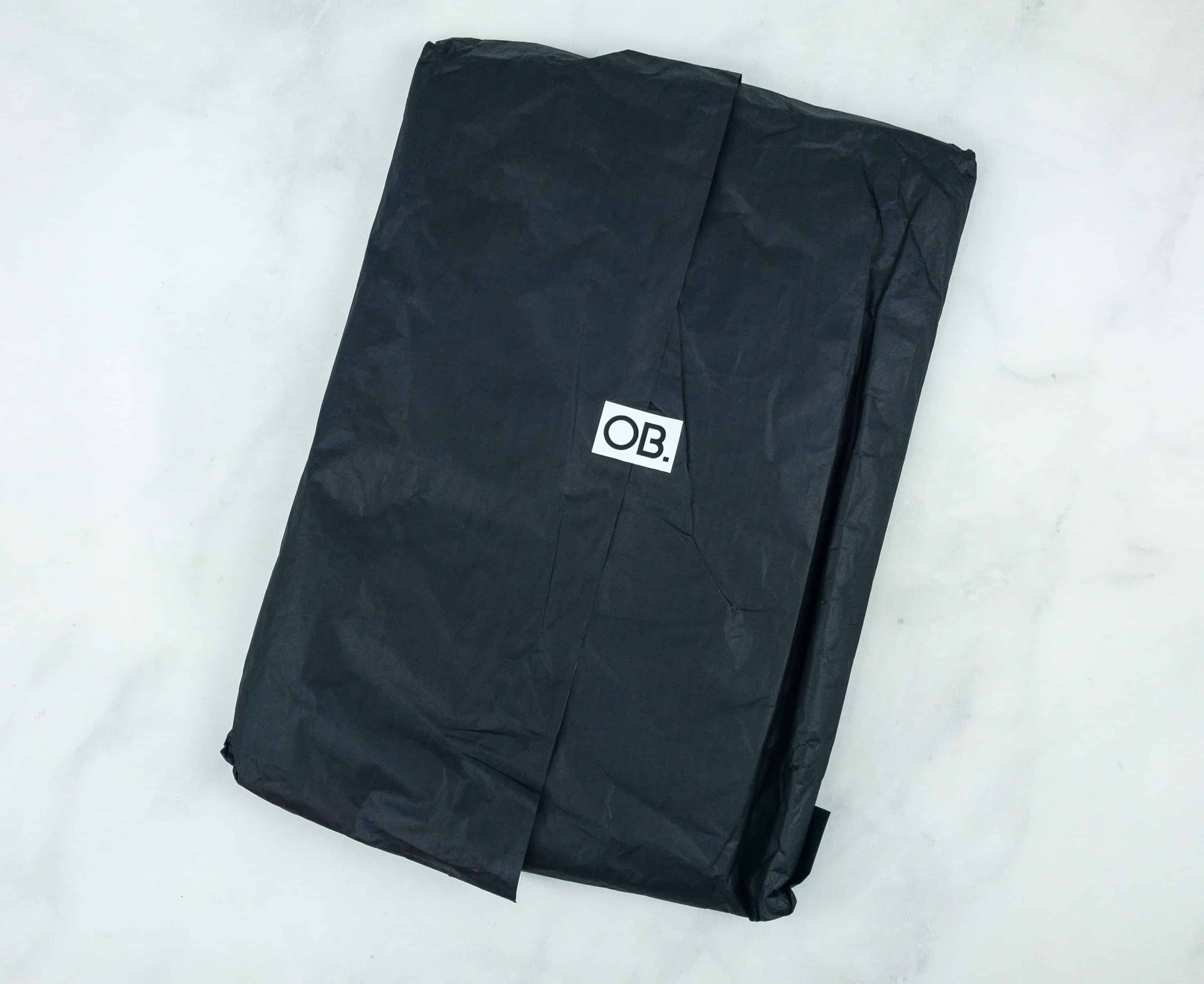 The shirt was wrapped in black tissue paper. Though the outer packaging is transparent, the tissue keeps your design a surprise!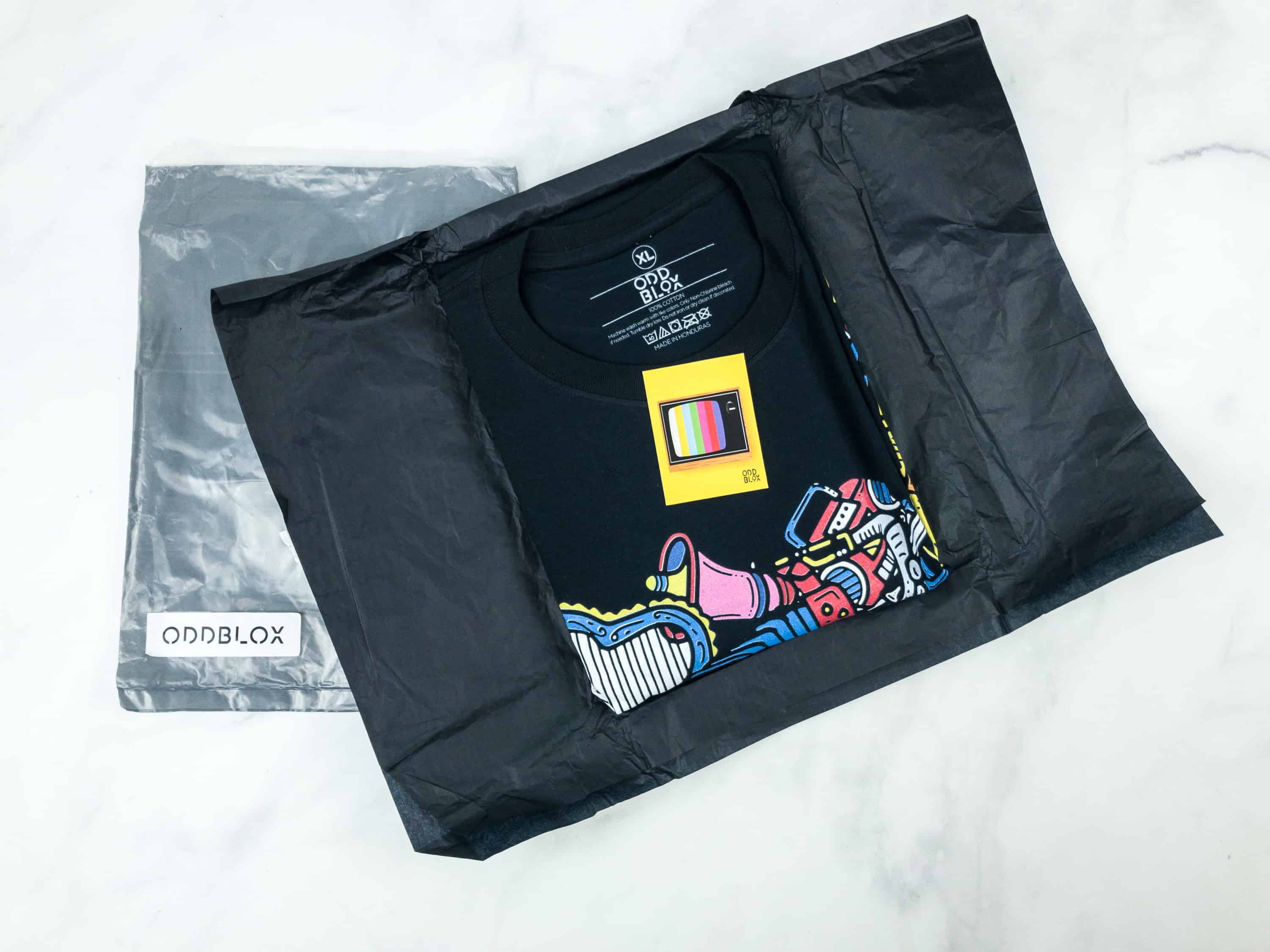 The packaging is simple but neat.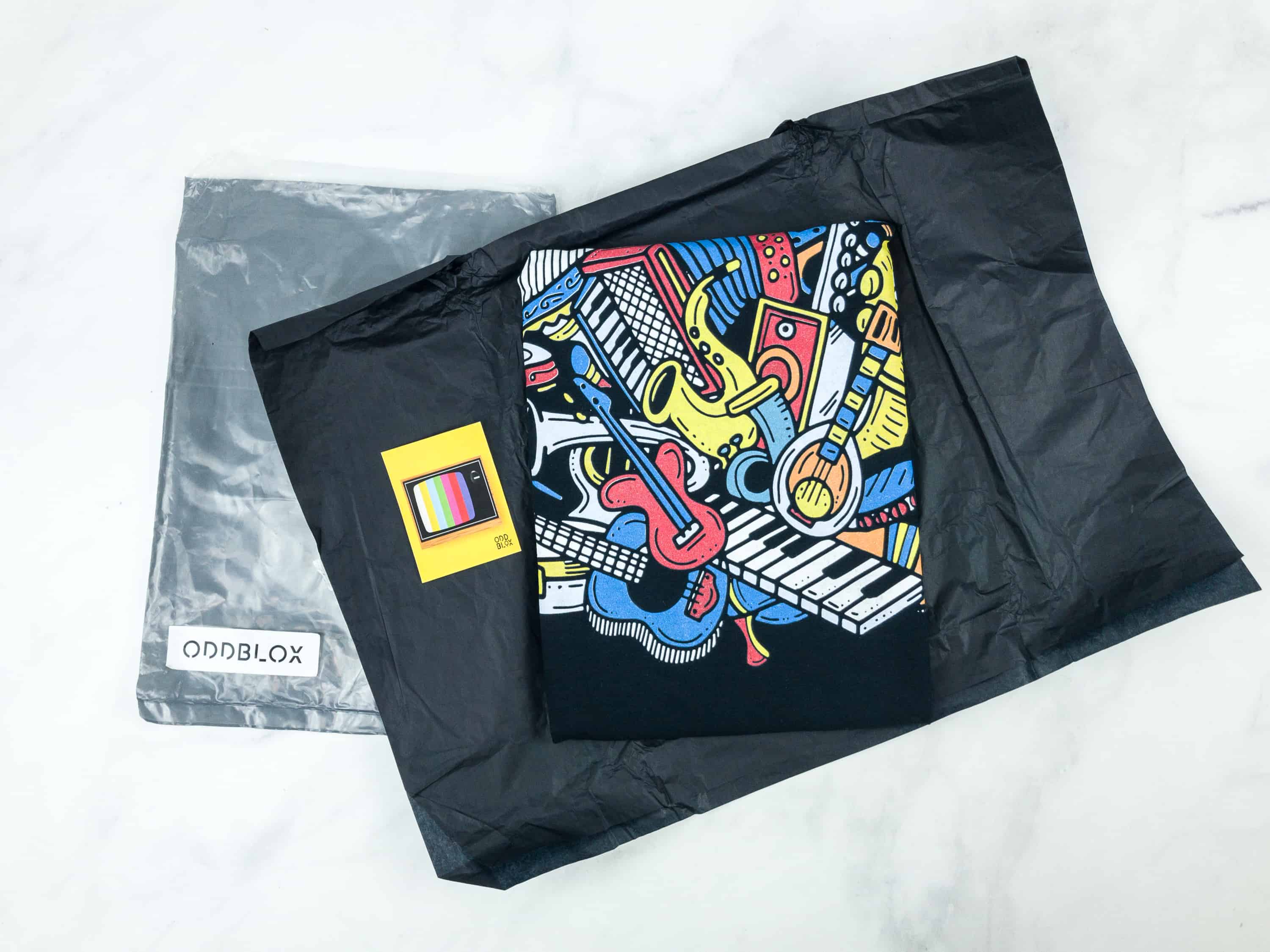 I'm so excited to see my new shirt!
The black shirt is the perfect backdrop for a colorful graphic print.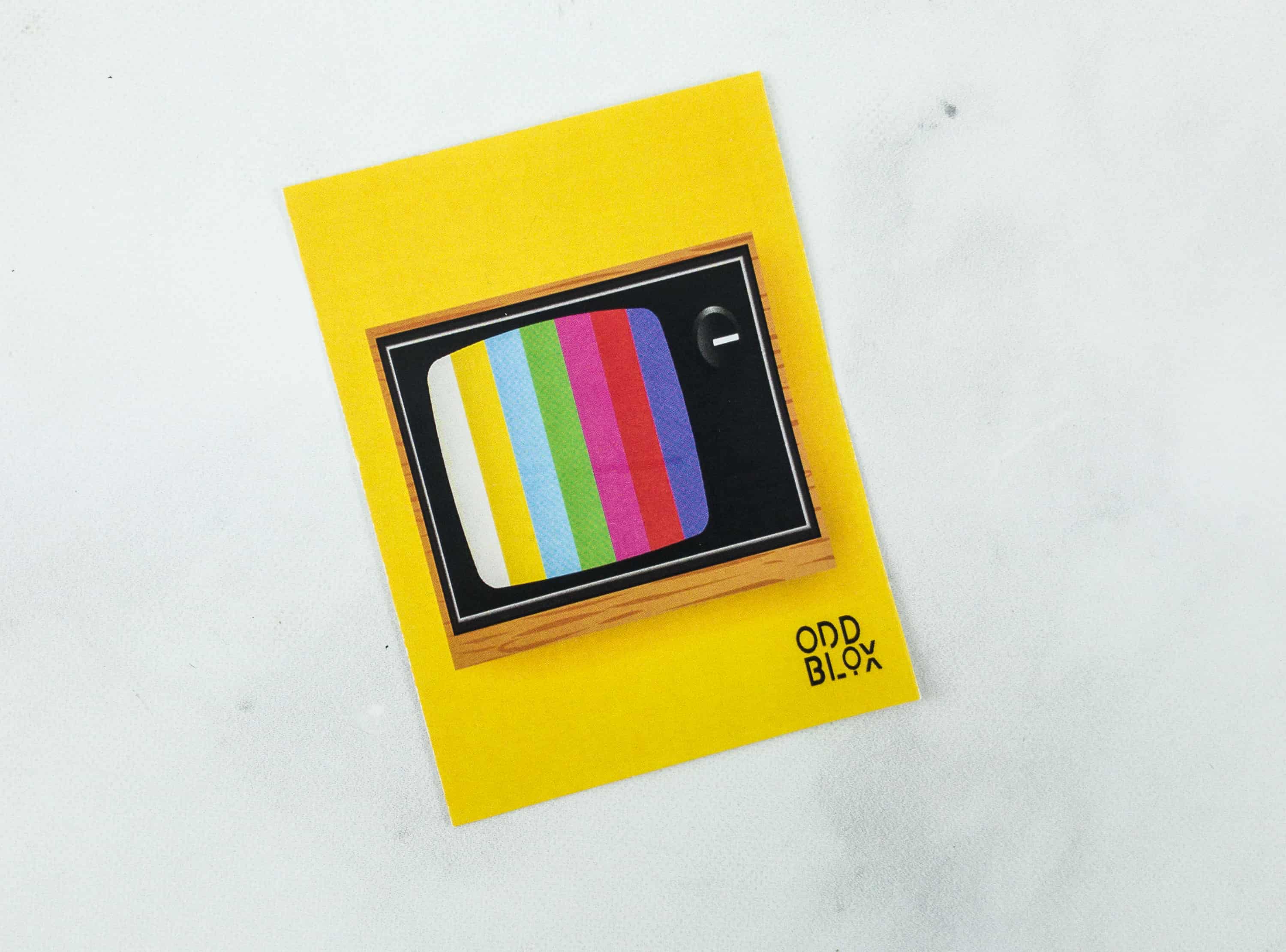 We even got a sticker that is so retro!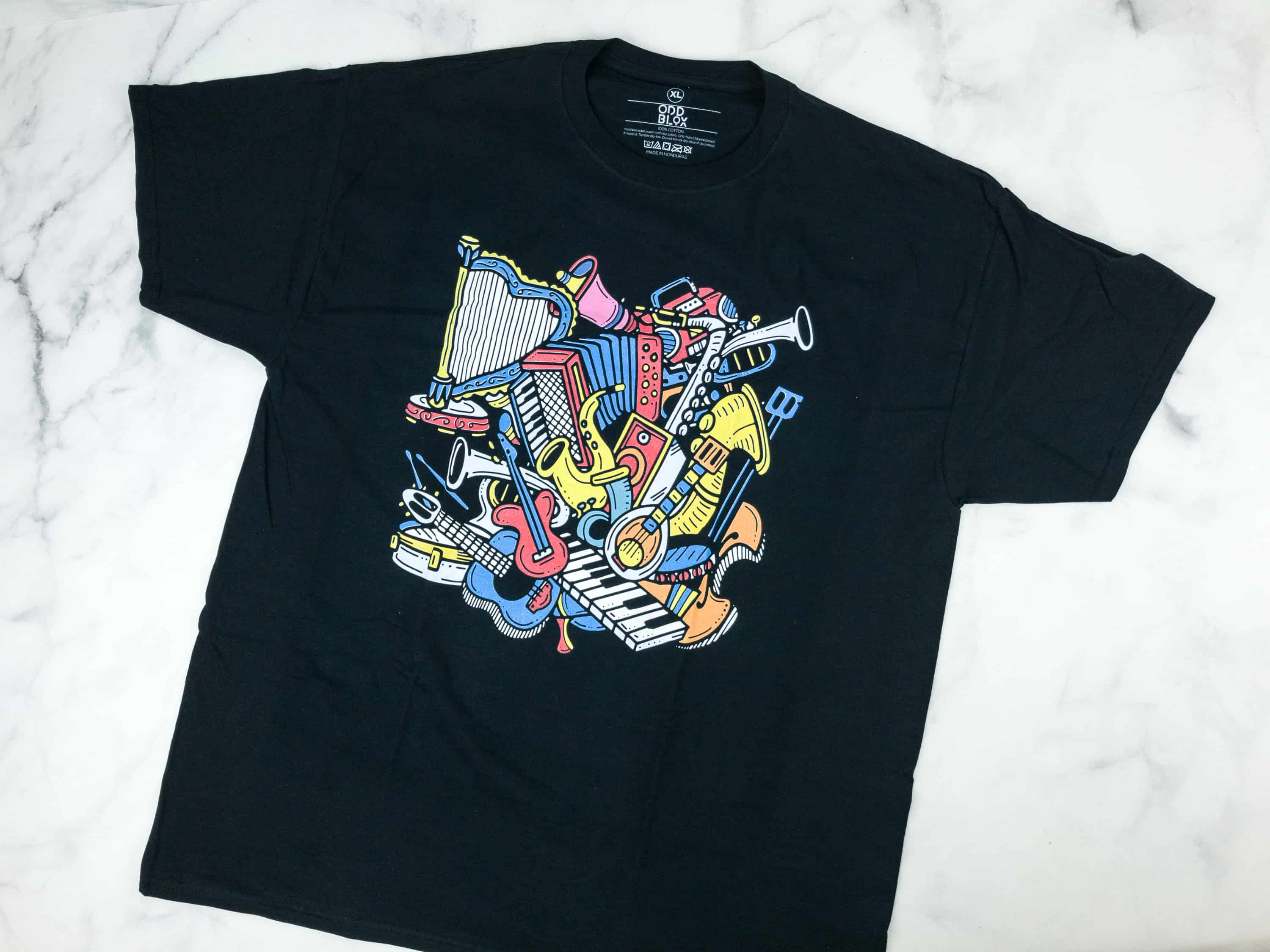 Here's the entire shirt. It's cool, right? The fit is good and pretty standard. It's made in Honduras with 100% cotton.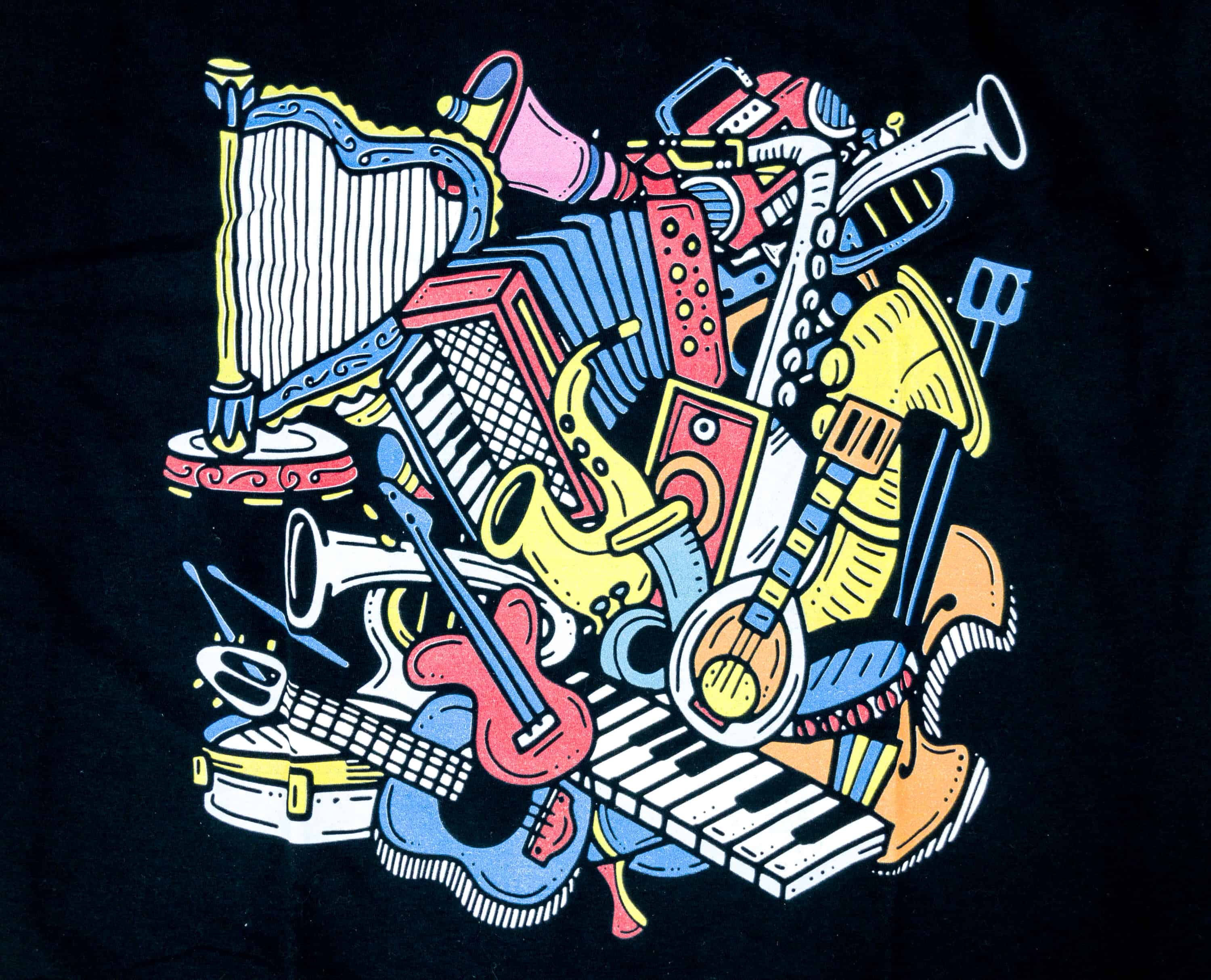 This graphic tee is awesome! The design is like a downsized mural or graffiti on your shirt. Although different instruments were packed together, you can see each one perfectly. Kudos to the artist! There wasn't any card or artist info in the packaging. I think that would be a cool addition, particularly given the subscription's focus on being designed by indie artists.
It's my first shirt from OddBlox, and I think it's pretty cool! The shirt itself is well-made, and the graphic print is amazing. It's a combination of style, music, and instruments all molded into one awesome graphic that pops out from the black fabric. It is a wild and eye-catching collage that certainly conveys a love of music. All in all, I'm impressed and I'm already looking forward to the next shirt from this subscription!
What do you think of this month's box?