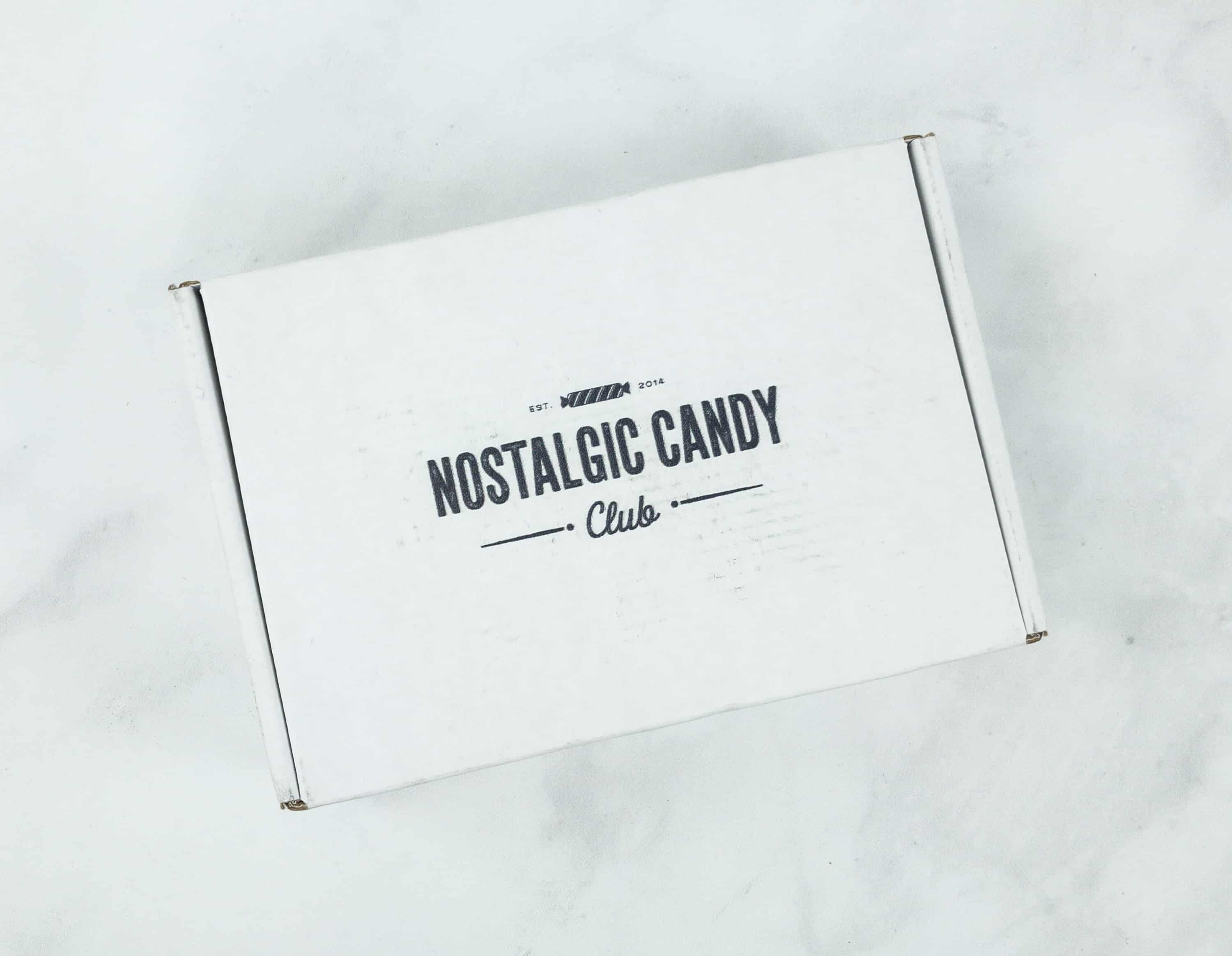 Nostalgic Candy Club is a monthly subscription of retro and old school candies. Subscriptions start at $19.99 per month and each box contains 4 to 6 candies that are among the top favorites back in the day. You can also choose their 3, 6, and 12-month subscription, with the option of canceling any time.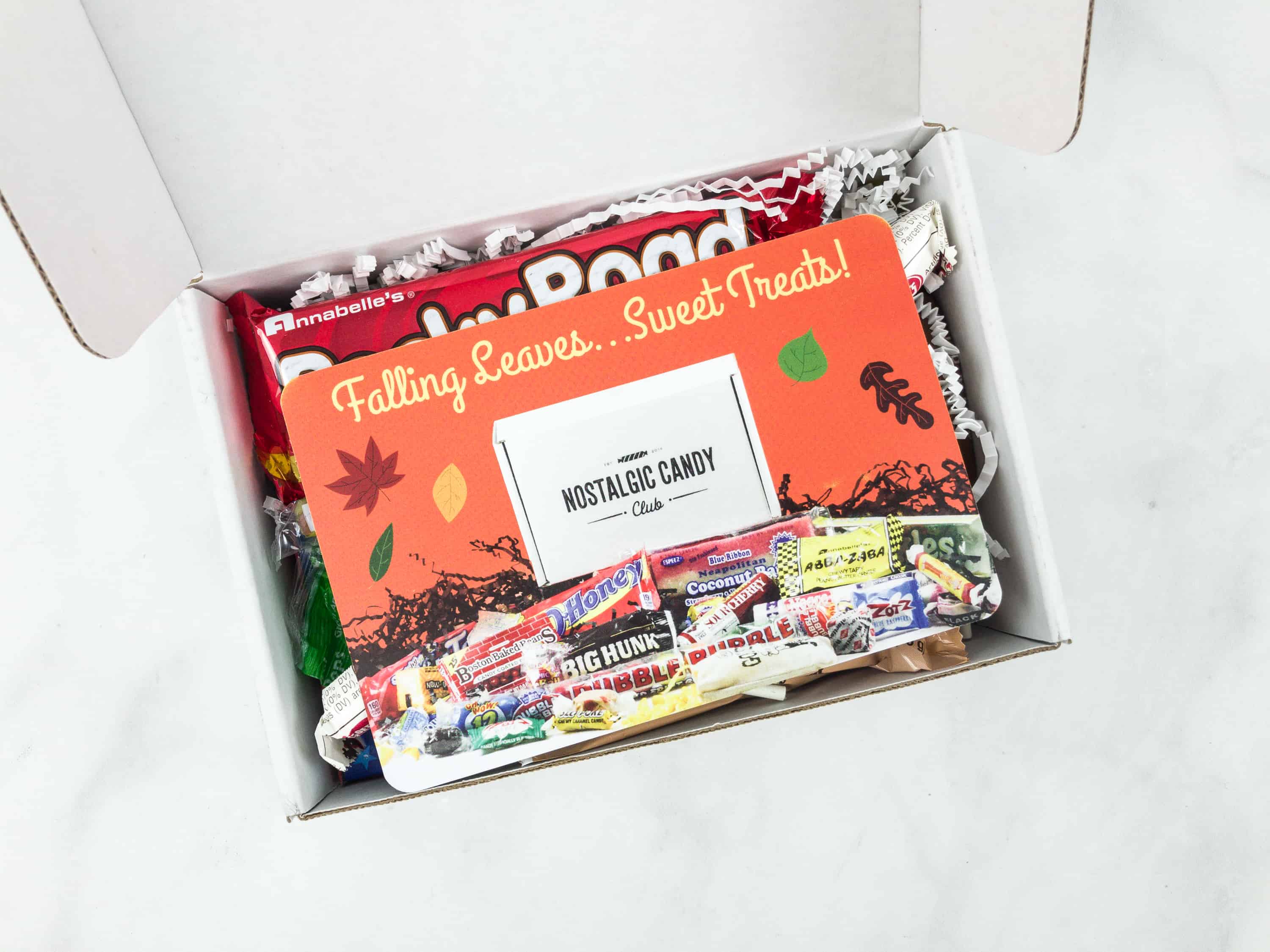 DEAL: Get 10% off on a 3-month subscription! Use coupon code HELLO.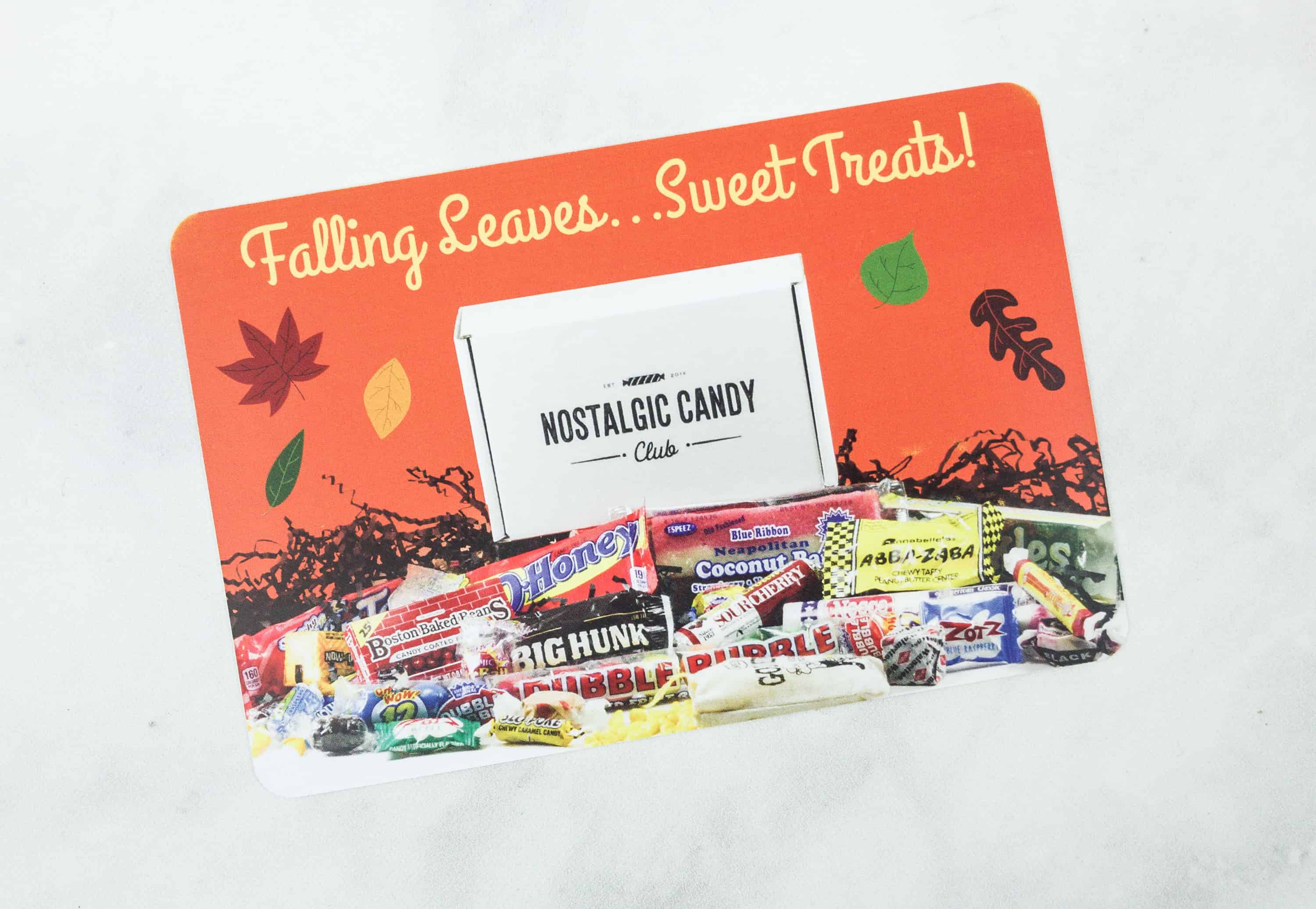 The box includes an information card. This month had a Fall theme — Falling Leaves… Sweet Treats!
At the back of the card is a list of the featured candies and treats in the box, plus a bit of trivia about the history and composition of each treat.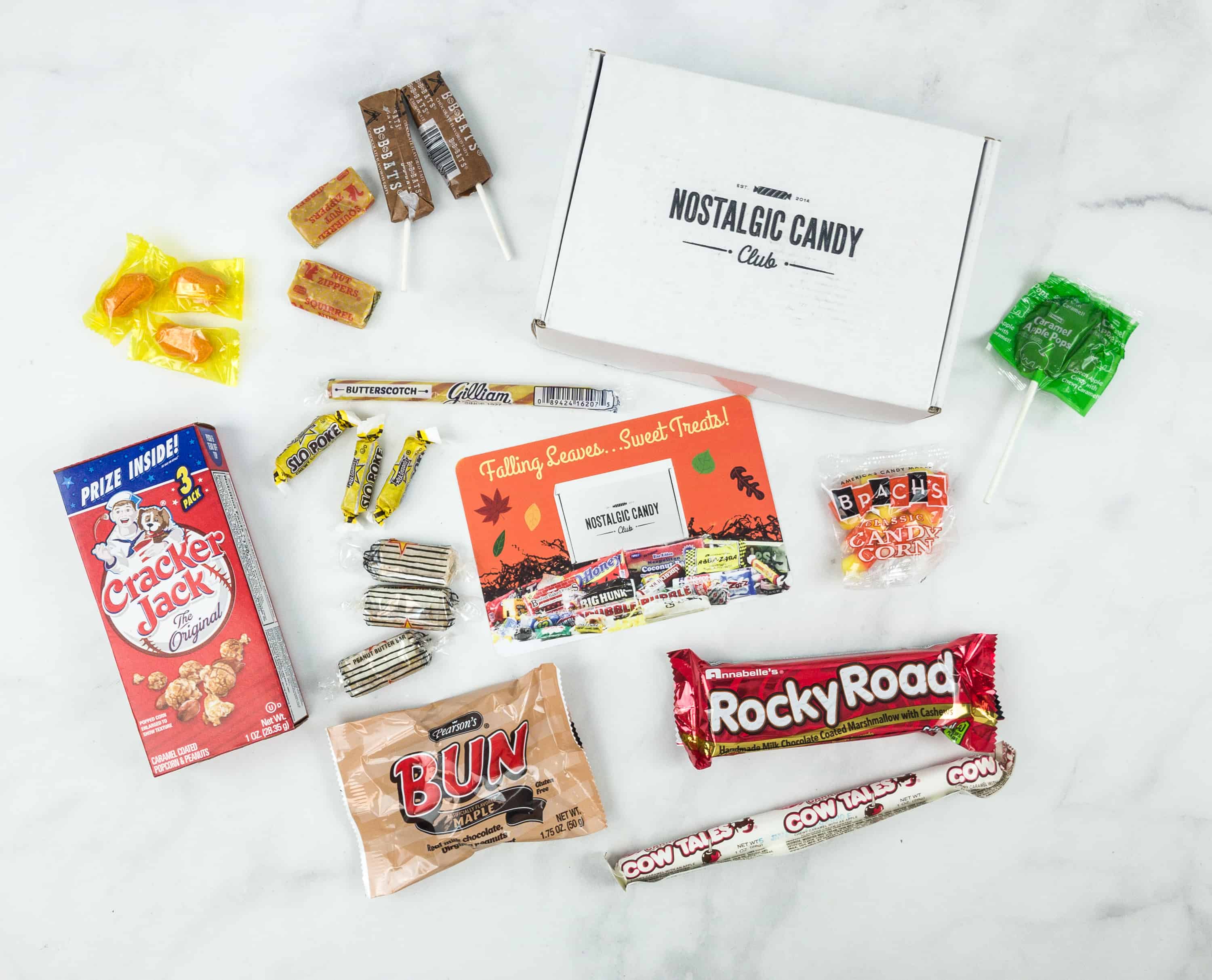 Everything in my box! They included a lot more than just the featured treats!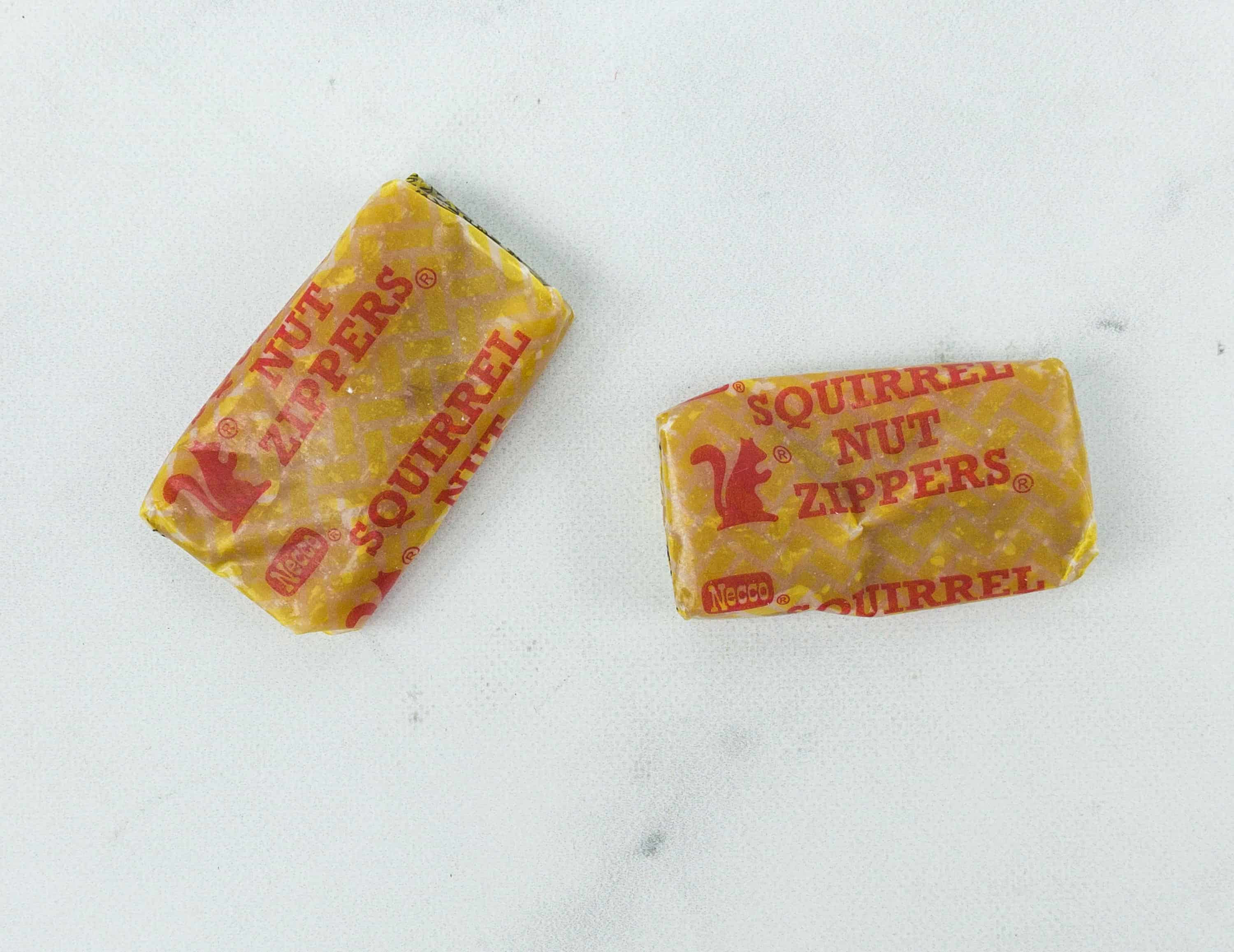 Necco Squirrel Nut Zippers ($0.26) This is a classic candy that hasn't changed its taste one bit. The combination of peanut and caramel is just spot on and even the wrapper remained the same. These chews are enjoyable! I got two of them but I wish I had more!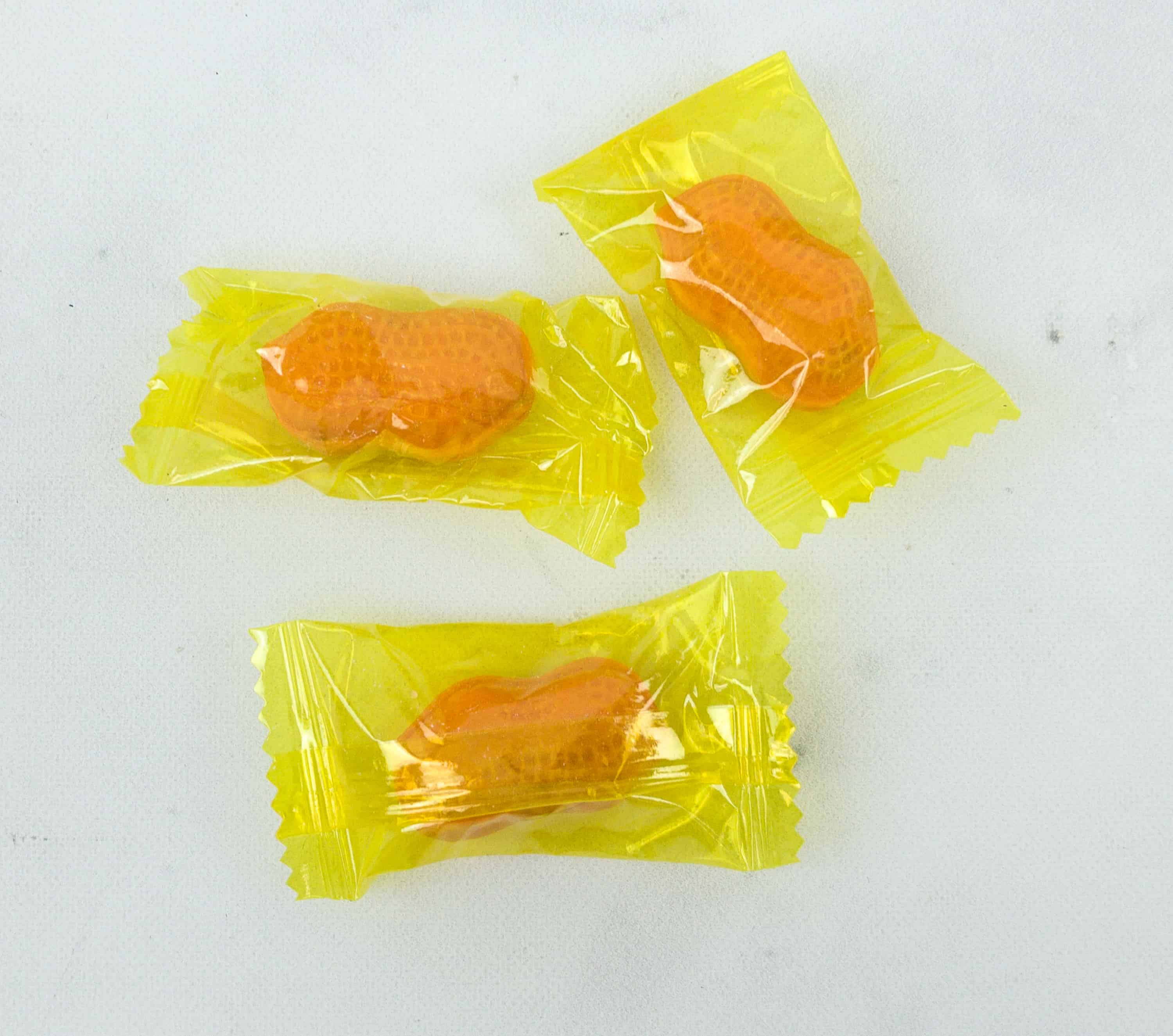 Peanut Candy. Next are two individually wrapped peanut candies. It's shaped like a peanut, and its taste is a mix of sweet and nutty.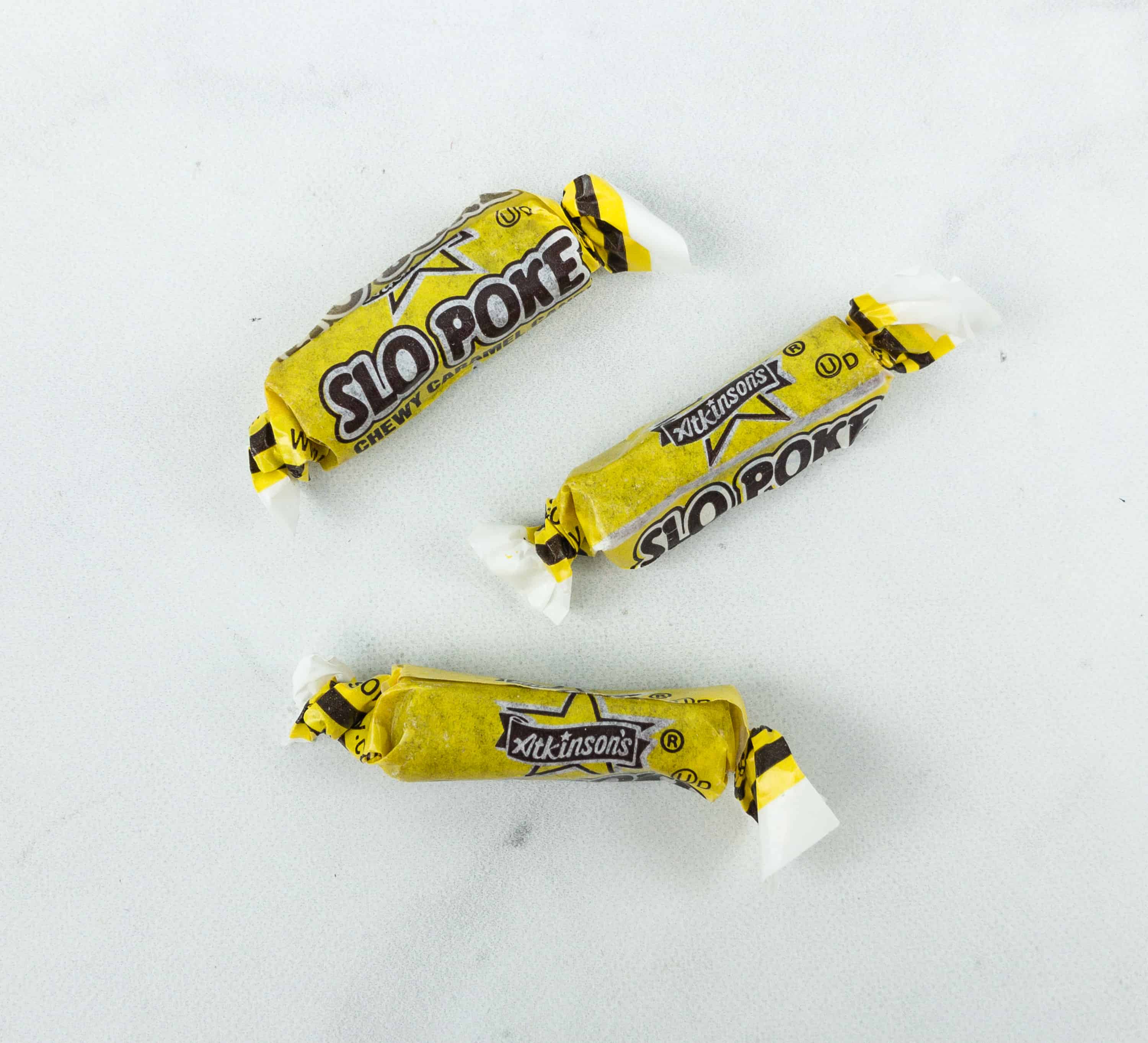 Atkinson's Slo Poke Candy ($0.67) Slo Poke is a hard-to-find retro candy made by Atkinson's. It was once one of the most popular caramel treats in the US, which isn't surprising given the caramel goodness it offers. We got three pieces and we can't get enough of it!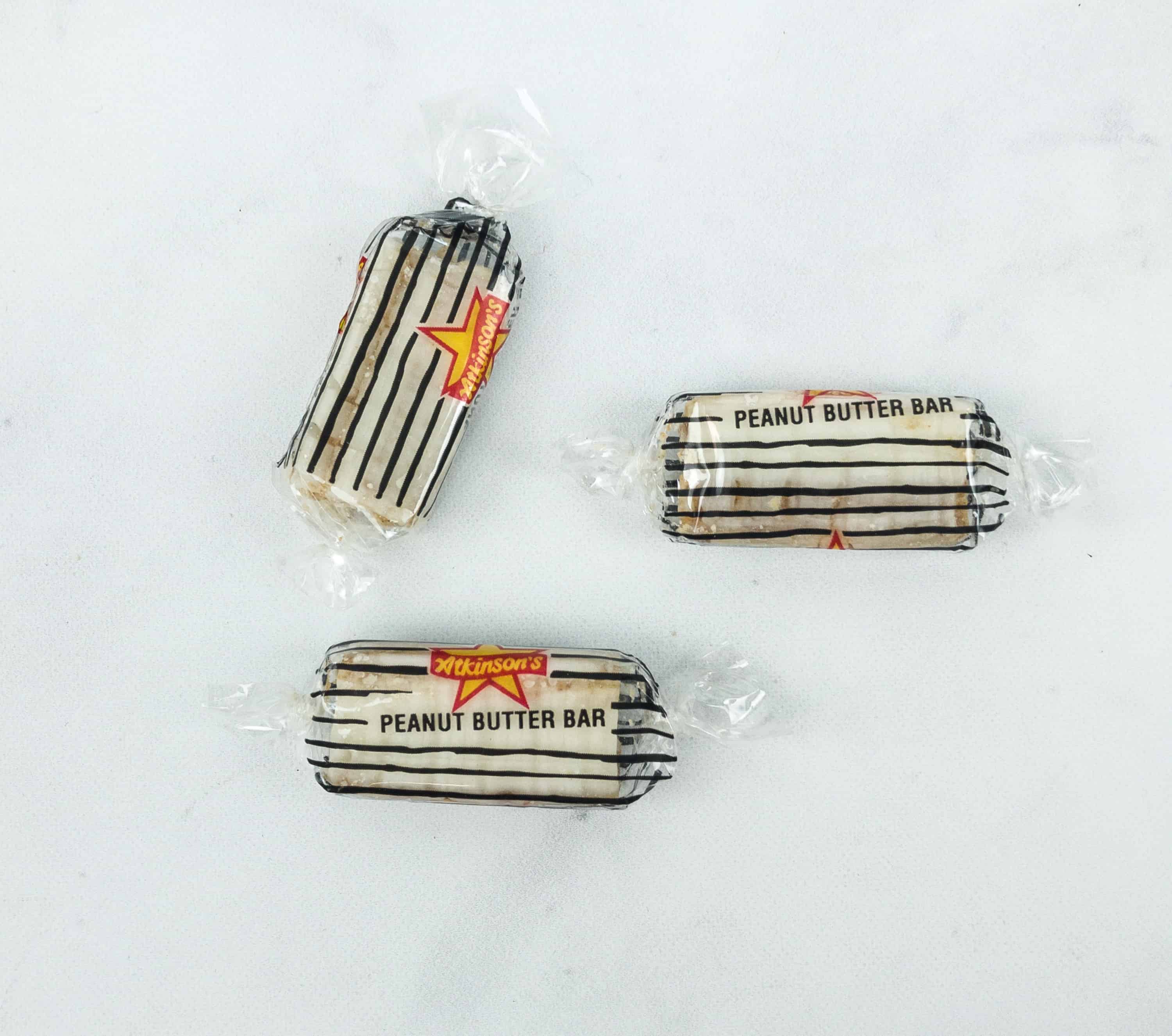 Atkinson's Peanut Butter Bar. Also from Atkinson's, this peanut butter candy is flaky and crunchy with slow-roasted peanuts that give it a nutty flavor and crunch. We got three pieces of this nostalgic treat!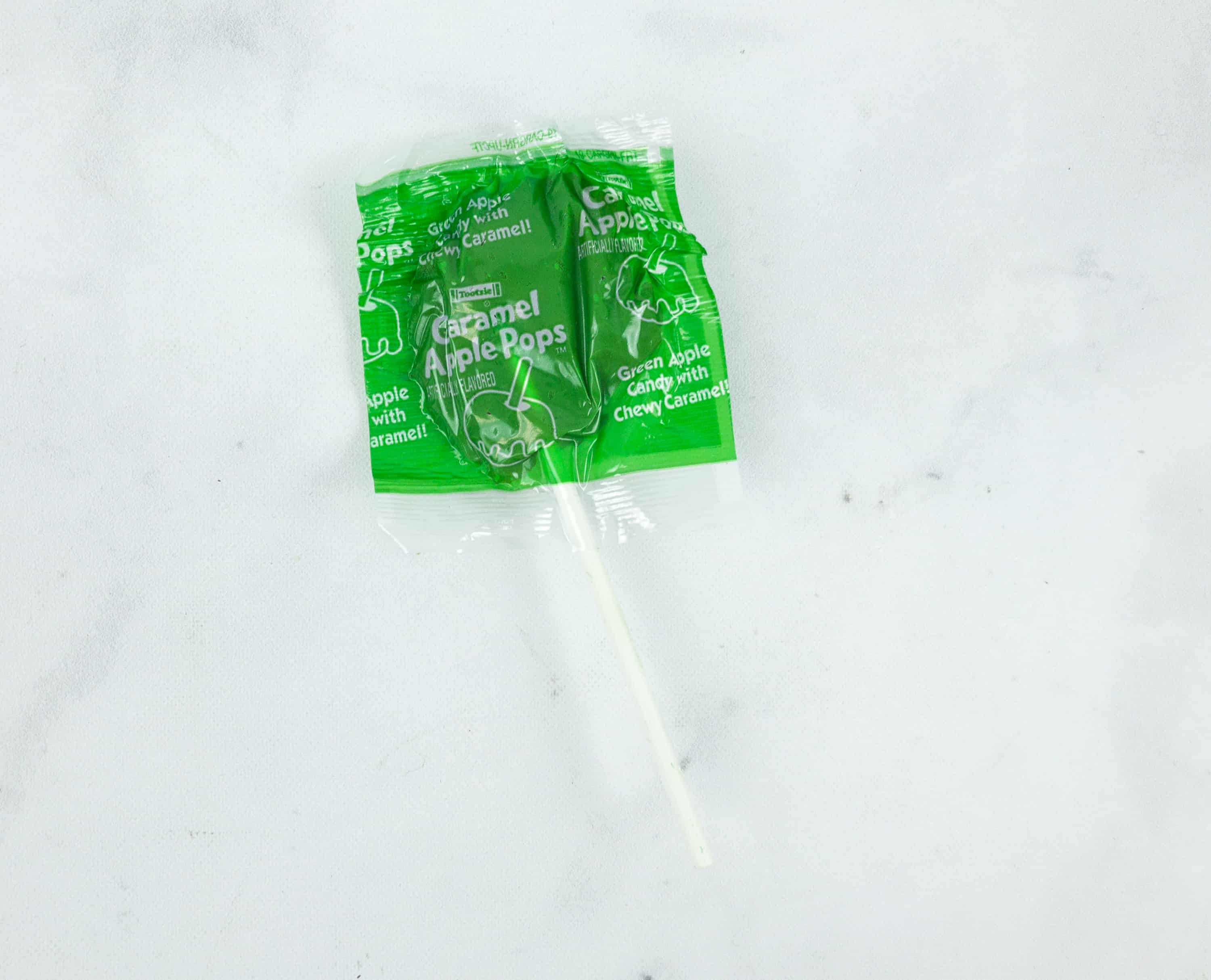 Atkinson's Caramel Apple Pops. How about some caramel apple pops? Green apple candy plus chewy caramel will always be a classic. They actually took a green apple lollipop and smushed a caramel around it. I love the sweetness and the fruitiness combined in one lollipop.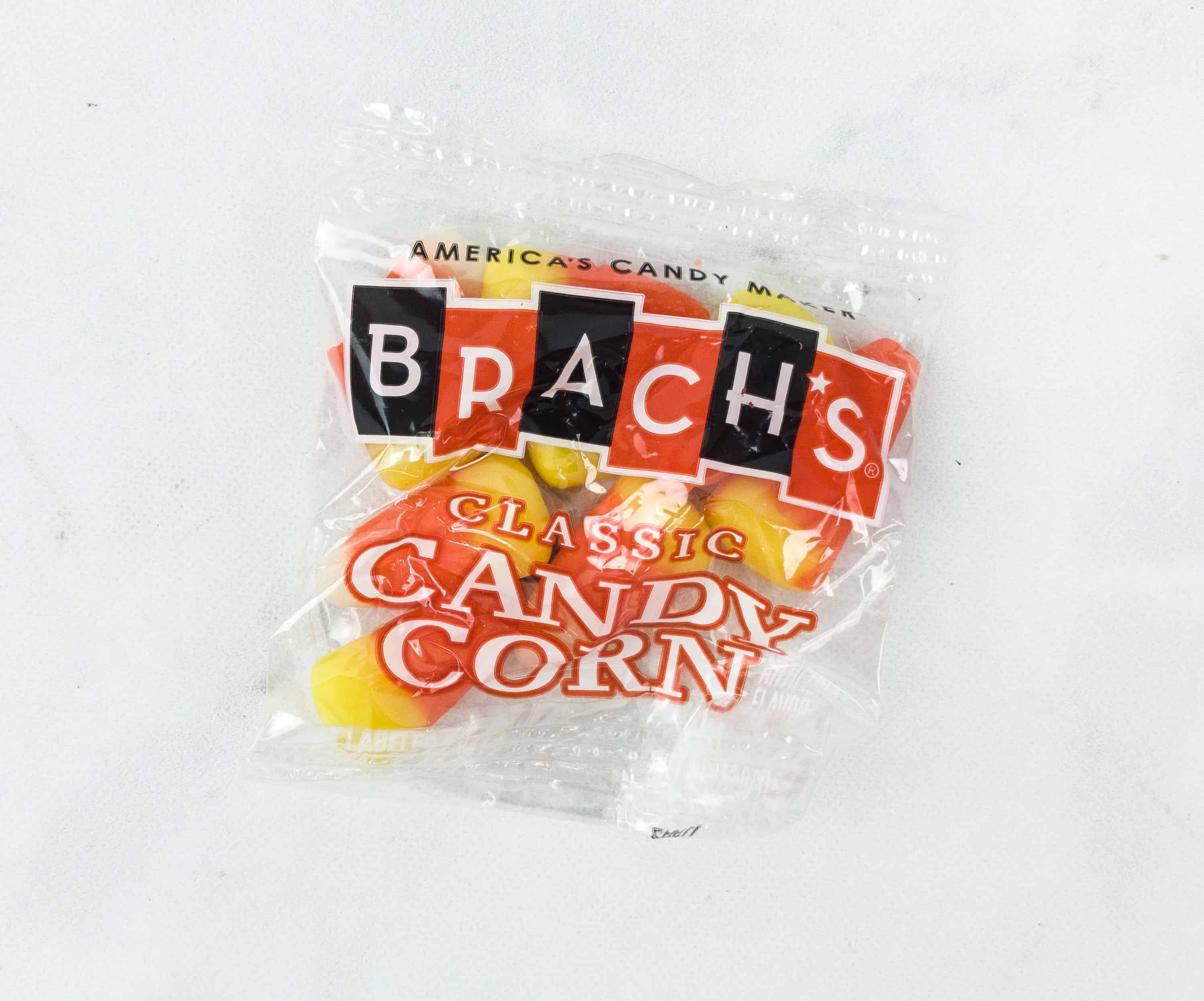 Brach's Classic Candy Corn ($0.15) Candy corn is a classic treat that never goes out of style, especially when Halloween arrives. The white, orange and yellow colors are reminiscent of the autumn and fall, and when you see these candies appearing on the grocery shelves, you know it's that time of the year already.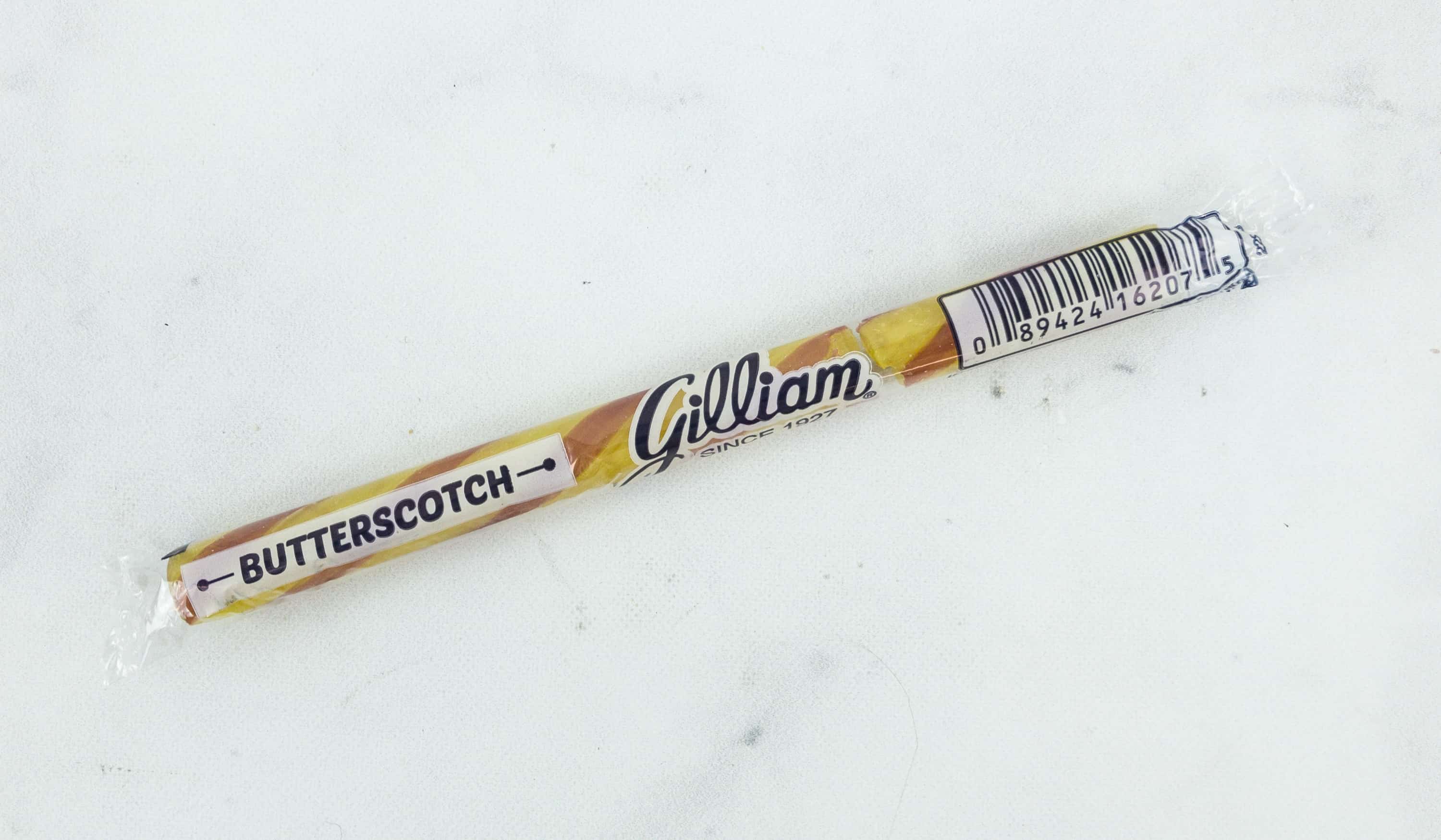 Gilliam Butterscotch Candy Sticks ($1) Gilliam Butterscotch candy sticks are yet another classic candy I love. They have a much more elegant flavor and texture than the candy canes that start popping up this time of year. These translucent sticks are hard to find in stores, and they are usually only carried in actual glass-jar-display candy shops. They make these is all manner of flavors, but I like the choice of a classic butterscotch for this box.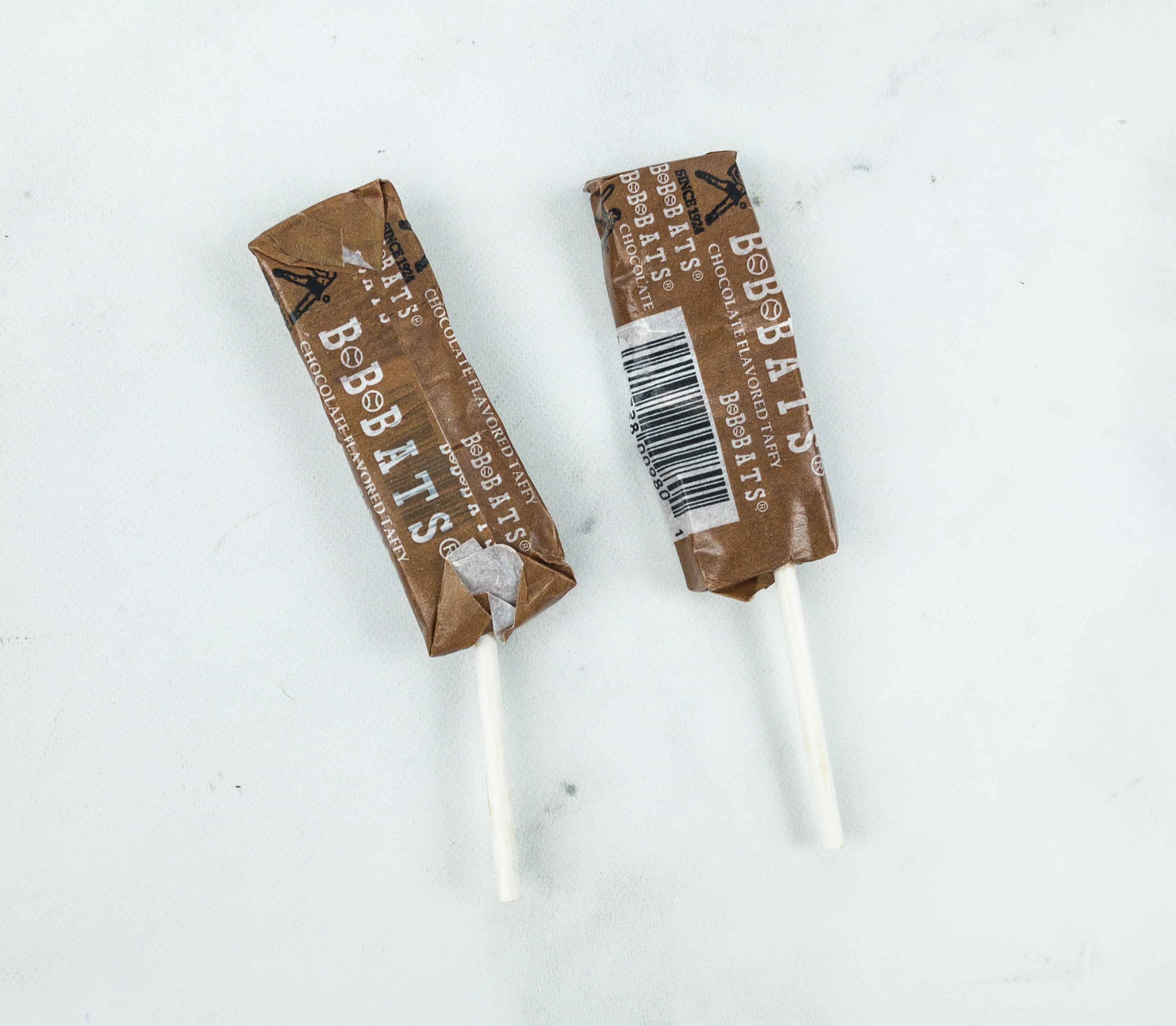 Bobobats Chocolate Taffy. Would you believe that this chocolate taffy first came out in the 1920's? These taffy suckers still remain one of the top favorite treats by kids and kids-at-heart. I just love the smell and taste of this sweet treat!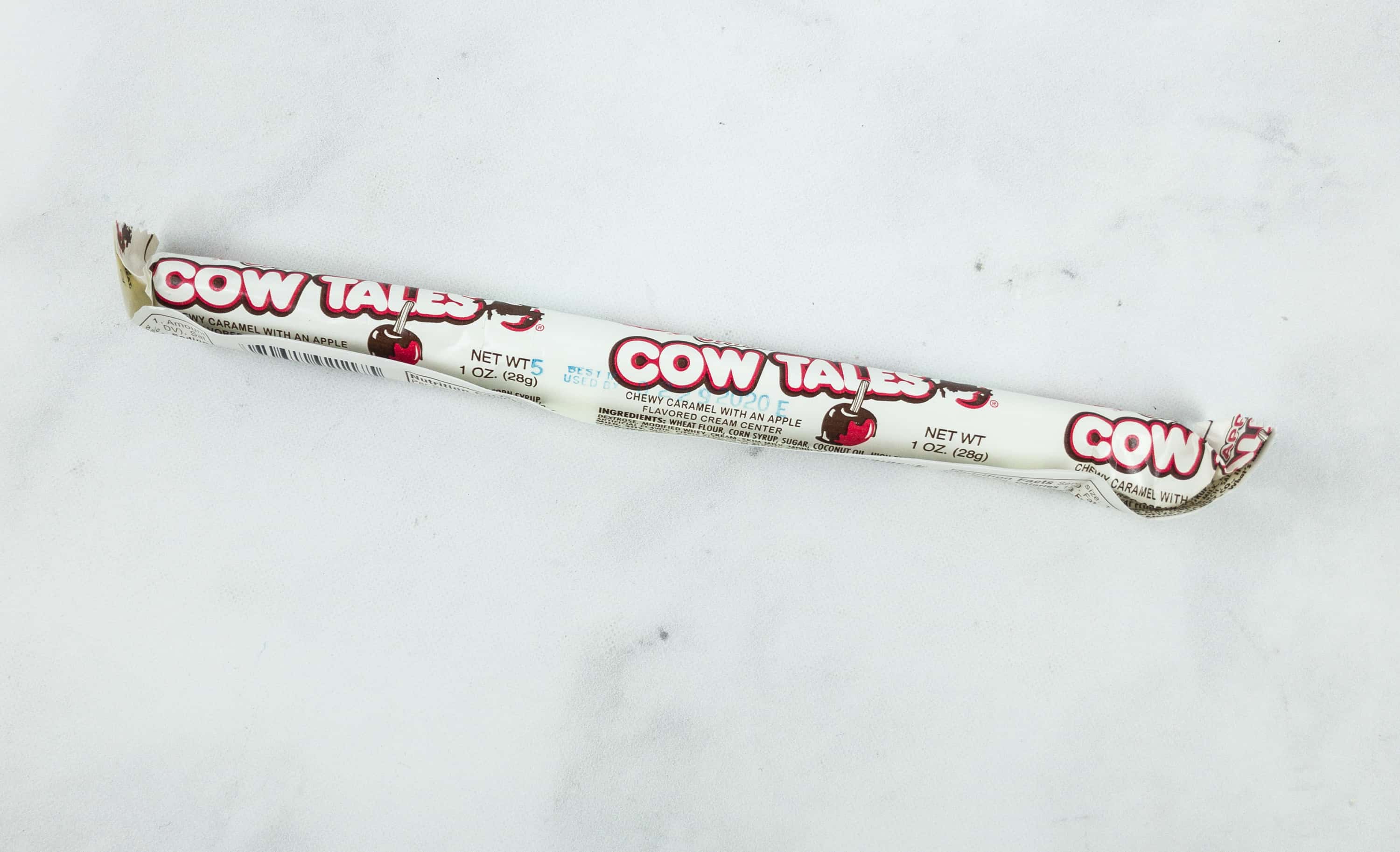 Cow Tales Chewy Candy ($0.39) First released in 1984, this stick-shaped caramel candy has a cream filling in the middle. It's available in four flavors, including caramel apple, caramel, chocolate, and strawberry. We got caramel apple!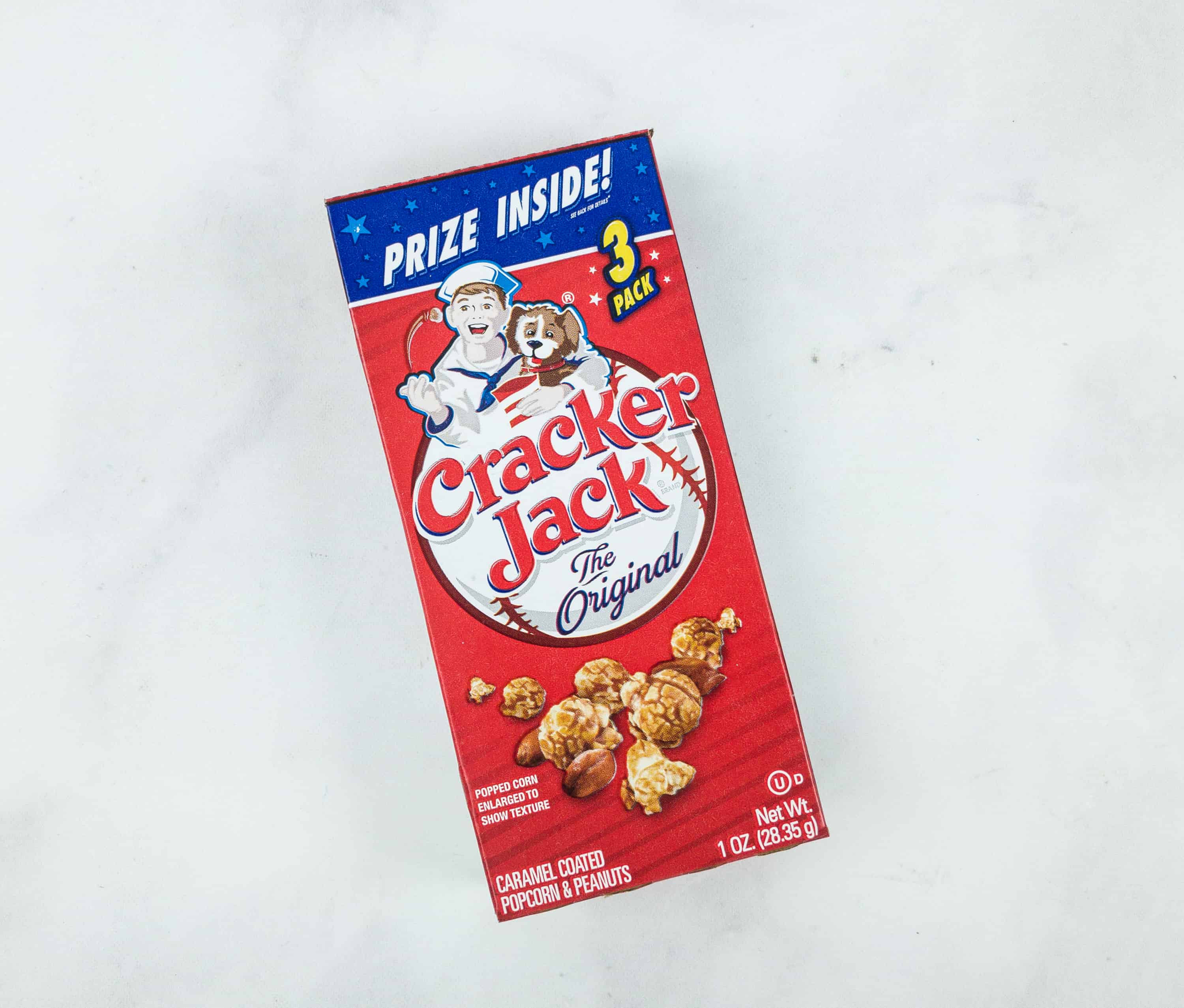 Cracker Jack ($0.53) Who doesn't know Cracker Jack? I remember munching on this as a kid. Cracker Jack was always a reliable source for temporary tattoos, as well. This is the ultimate throwback when it comes to nostalgic treat, and I am glad that they included it in this month's box. The original molasses and caramel covered popcorn is still tasty, and they still include a prize!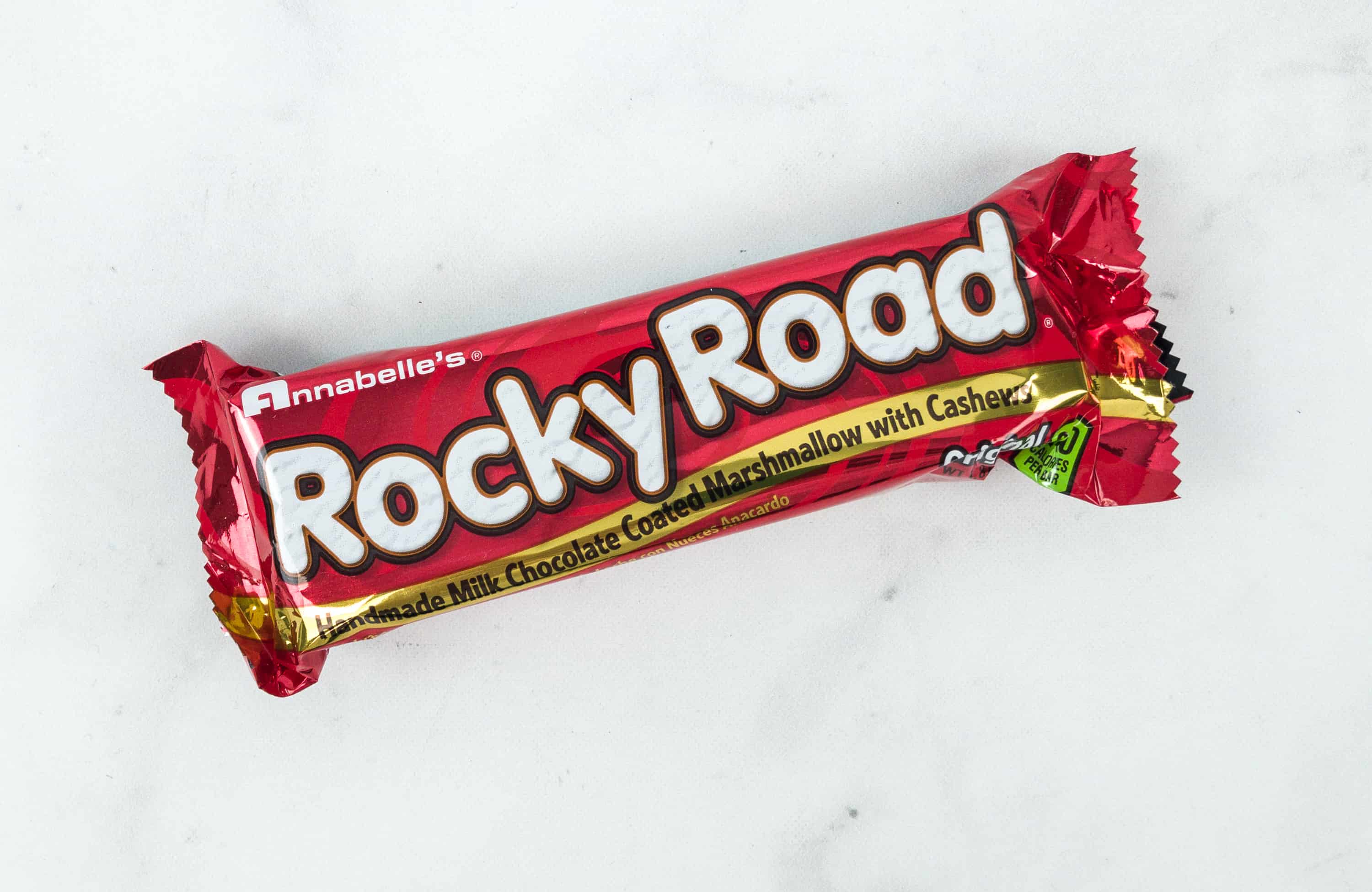 Annabelle's Rocky Road ($0.97) Oh, hello Rocky Road! This handmade bar is made from marshmallow, exquisitely coated with milk chocolate, and sprinkled with roasted cashew nuts on top. Sounds good, right?
Though this flavor was ubiquitous when I was a kid, I knew it best as an ice cream flavor. I don't know if I've actually had one of the Annabelle's bars before. They're huge!
As you can see, there's a ton of marshmallow packed in the middle, and it is nicely coated with chocolate. The cashews are just kind of crumbled into the top layer of chocolate. Definitely a good treat for marshmallow fanatics!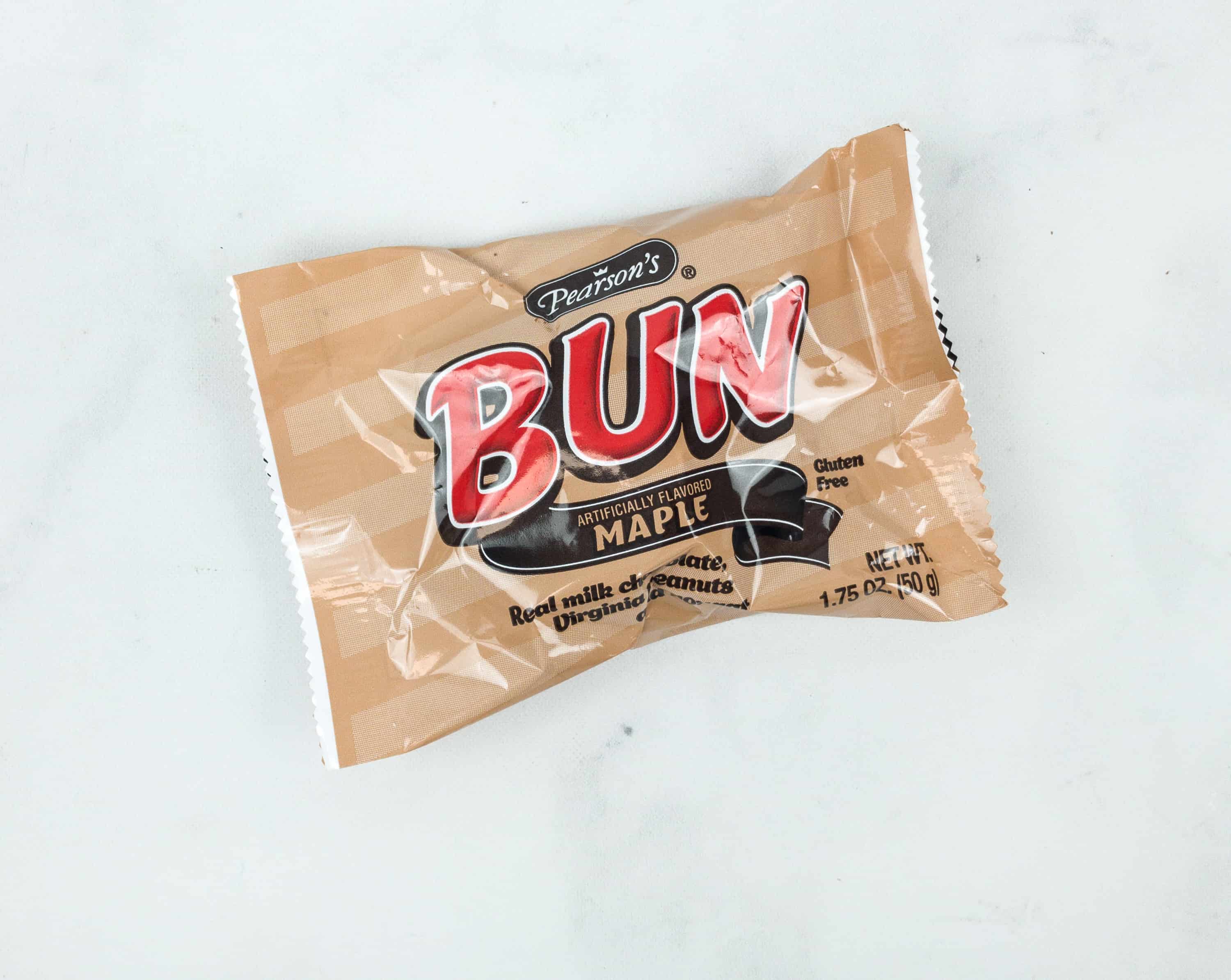 Pearson's Bun Bar in Maple Flavor ($0.96) This turtlesque treat features a maple-flavored creme center covered in chocolate! So delicious!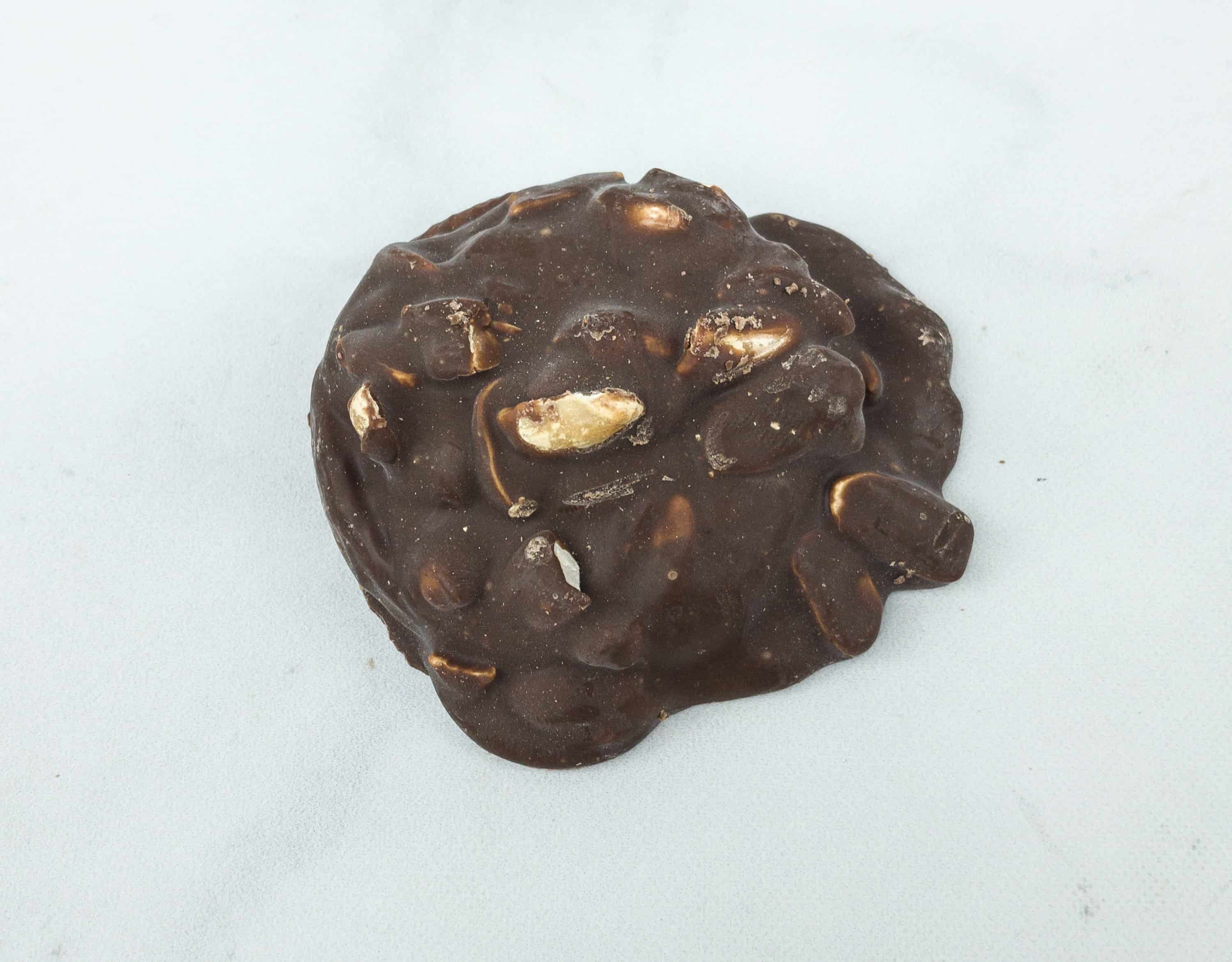 Pearson did a good job in concocting a candy treat that has a surprise flavor in the middle. You don't see maple used in candy bars much in the U.S. They are headquartered in Minnesota, but I wouldn't be surprised if the Canadians put them up to this.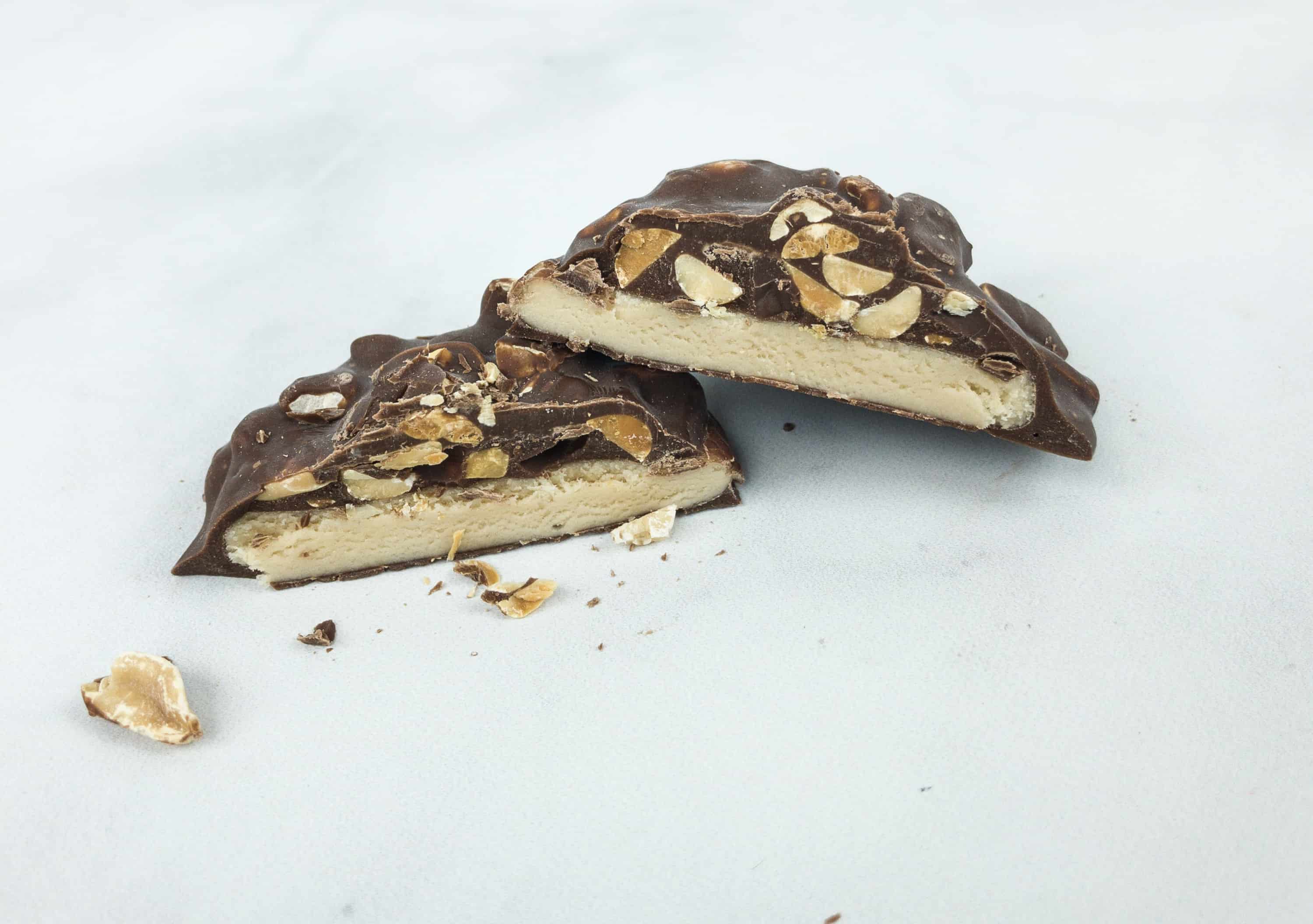 The fresh unsalted Virginia peanuts add flavor and crunch to the treat! I just love the way the top has a pile of chocolate and peanuts, giving it an irregular, homemade feel. This is my favorite item in the box!
Nostalgic Candy Club is a fun subscription as it contains candies that take us down to memory lane. Some of these treats go back nearly a century! These candies can still compete with today's offerings, and they still stand out. Nothing beats the classics, and I am happy that I get to taste them once more. I even got to try some, already a rarity on candy shelfs even decades, for the first timeI can't wait to get my hands on the next batch!
What do you think of November's Nostalgic Candy Club box?