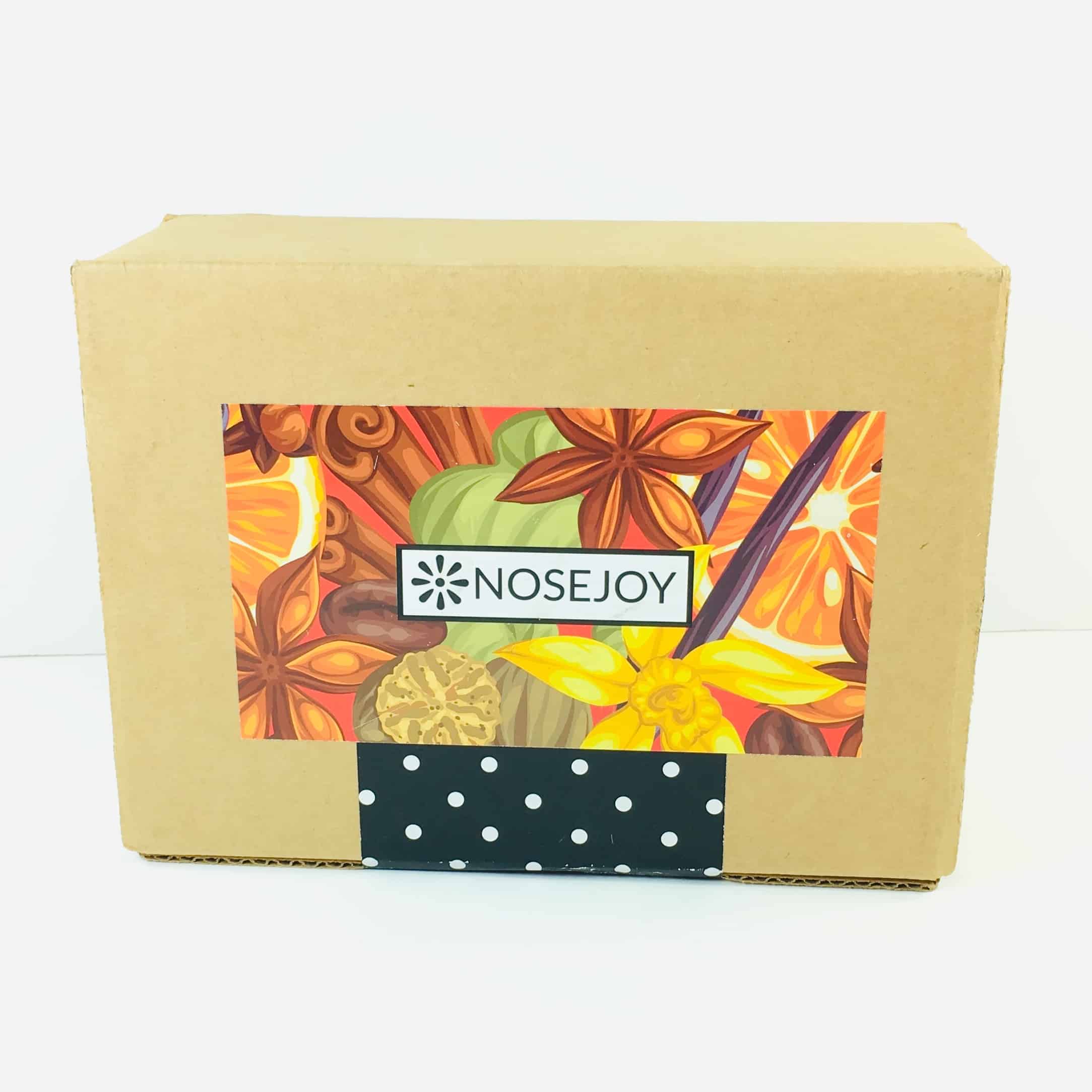 NOSEJOY is a monthly subscription box that sends items to please your sniffer! Make your nose happy with lovely smelling soaps, candles, lotions, and more for $34.95, which includes shipping. Each box will be curated to the season and will include upscale and boutique brands.
Your sense of smell is strongly tied to your emotions. Good smells create good vibes! With NOSEJOY, you can experience smell-good happiness throughout your day – a fresh soap in the bath, an energizing candle at your desk, or a delicious lotion on your skin. The best part is that you can use and enjoy these things knowing new premium goods are on the way!
The presentation was lovely, with a seasonal sticker on the outside and patterned tissue paper inside. I love that the sticker outside the box is changed every month, it is a neat touch!
DEAL: Get $5 off your first box! Use coupon code HELLO5.
Everything was tucked into shredded paper squiggles.
I found a card that announced the November theme, Spice is Nice. 
The back of the card gave a little intro into this month's theme and items. I love spices so this sounds like it's going to be a fun month!
Next was an insert on the products.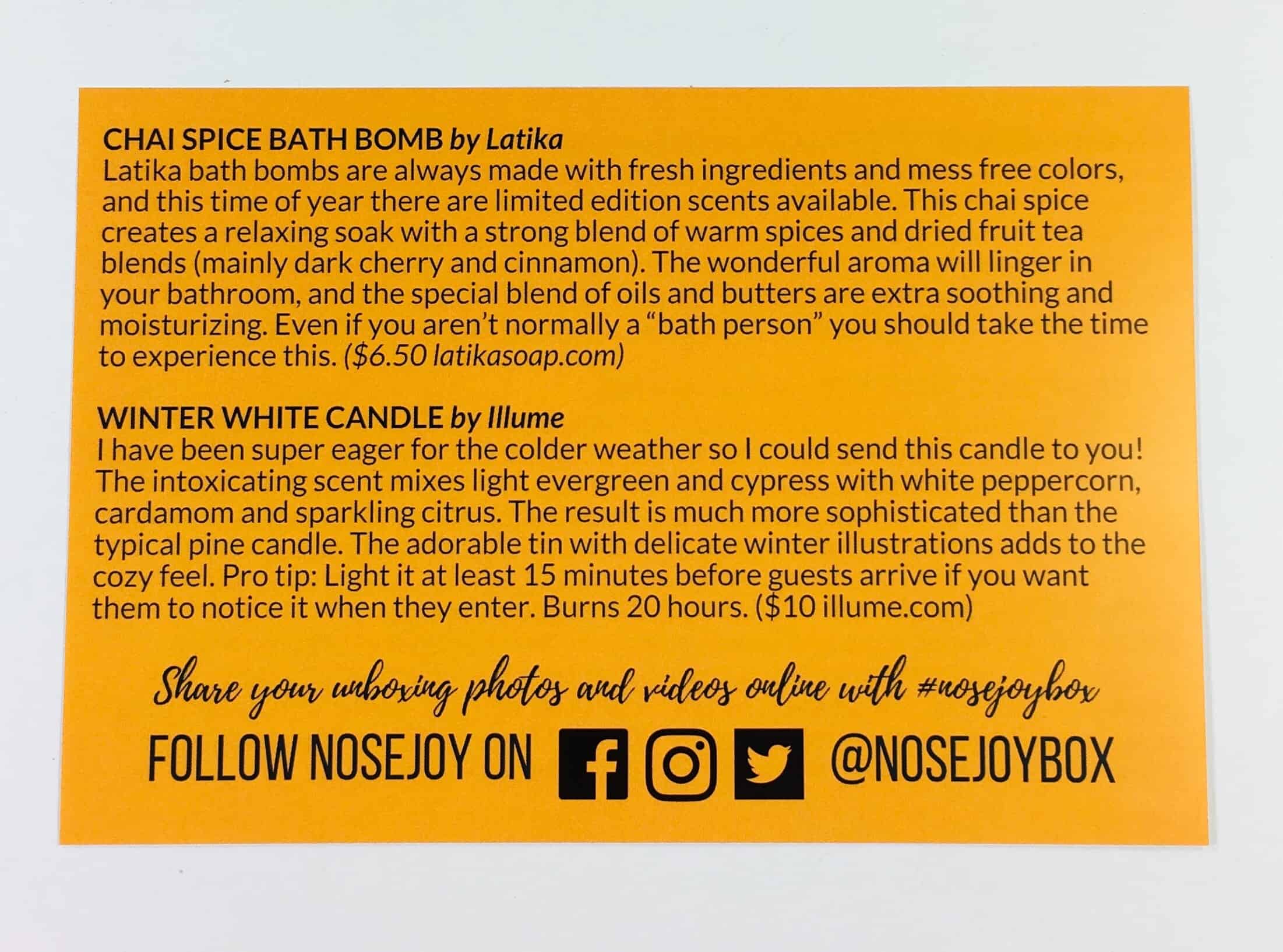 The insert gave a little info for each item, its MSRP, and listed a website in case you need more.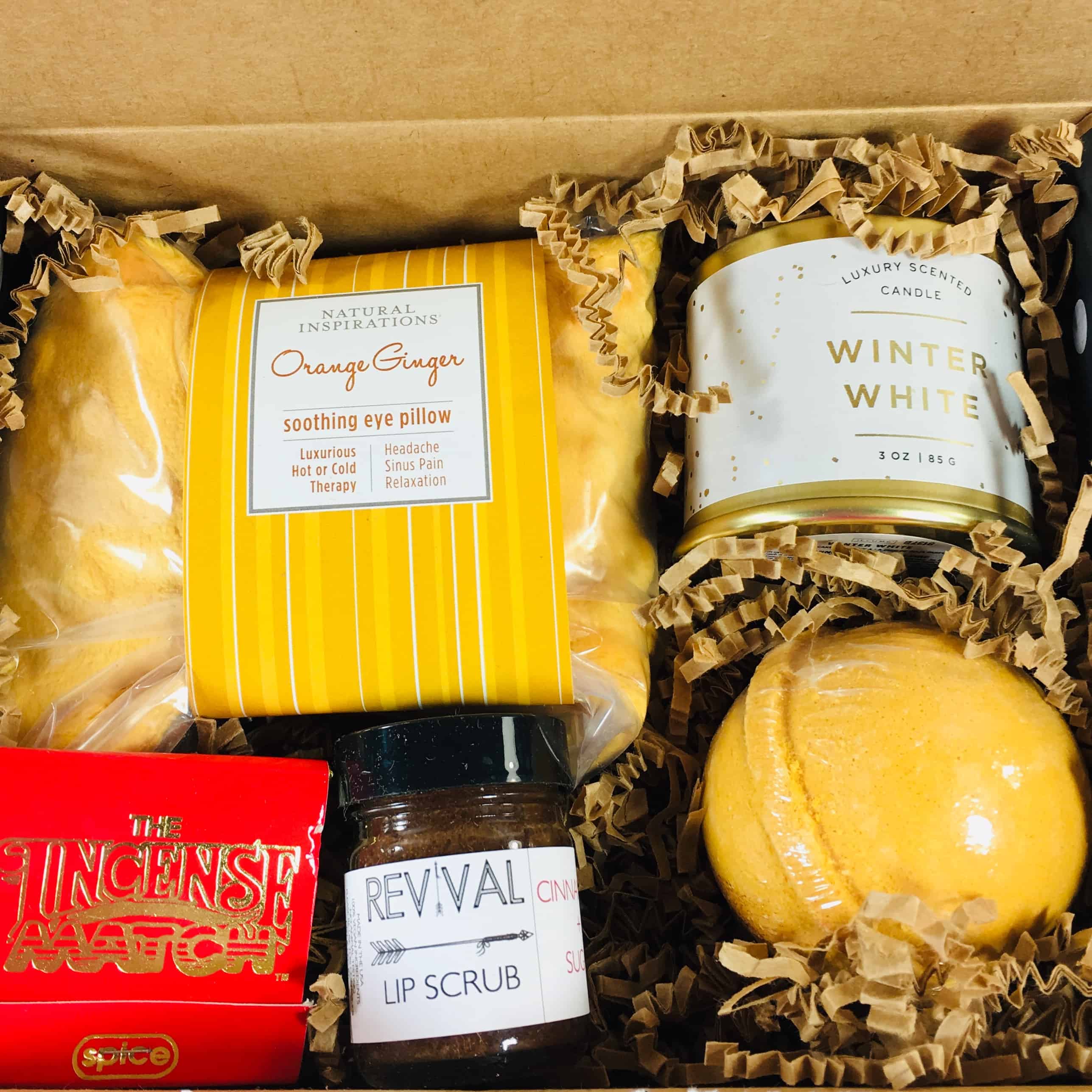 The items are not only sweet smelling to my nose, they are also pretty to look at and fun to use.
Everything in my November 2018 NOSEJOY box!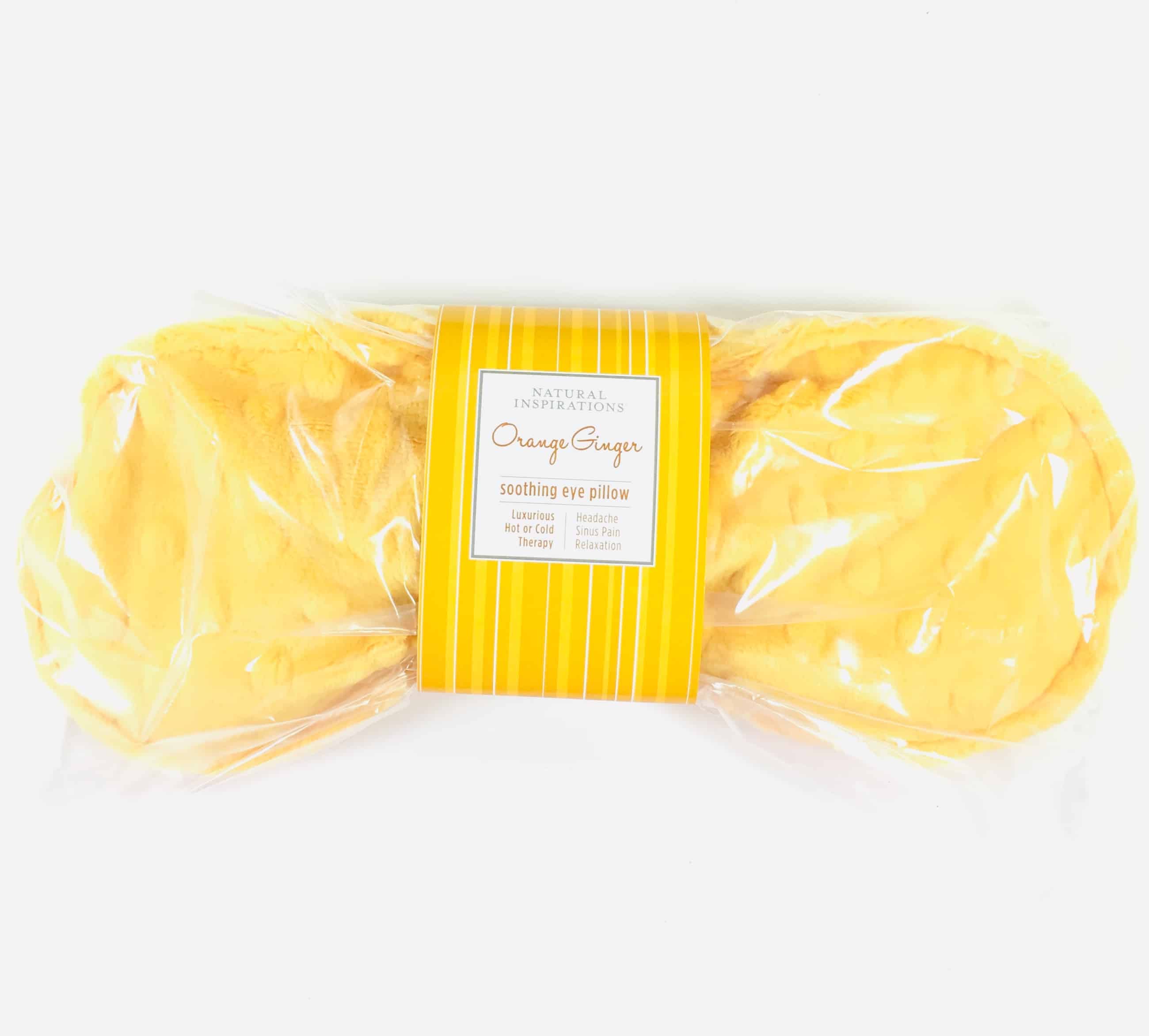 Natural Inspirations Orange Ginger Eye Pillow ($16) Let's start our spicy adventure with an eye pillow!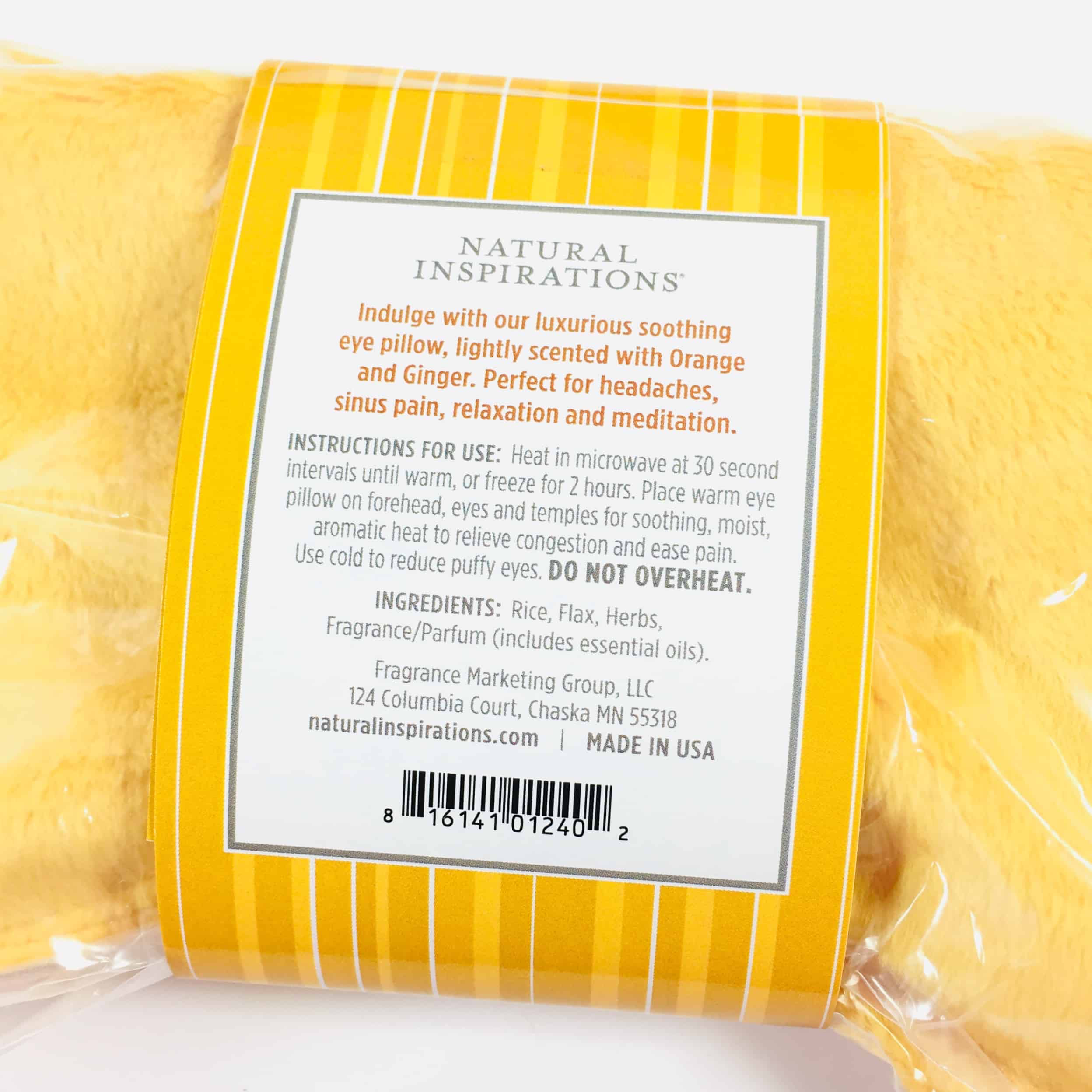 Instructions for using the eye pillow were on a card.
The eye pillow is covered with yellow minky fabric which is super soft. One side had bumps…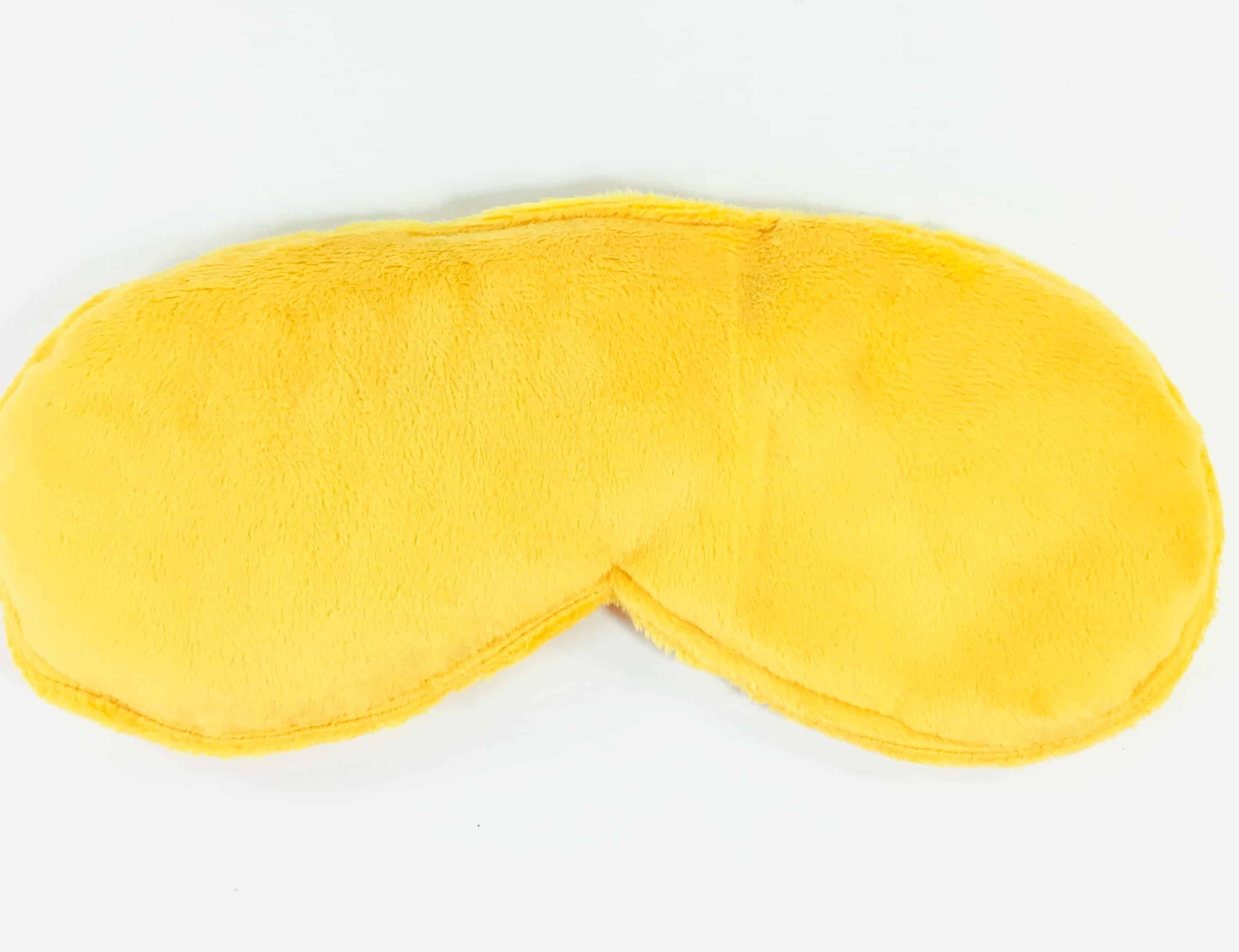 …and the other side was smooth. The inside is filled with flax, rice, herbs, and scent. I heated it up to see if it was super strong and it wasn't, the scent gently wafted from the pillow. It was warm and felt good on my neck.
Illume Winter White Candle ($10) NOSEJOY sends the loveliest candles with unique scents.

The design on the candle tin is perfect for the time of year, and goes with all kinds of color schemes.

The scent has notes of evergreens, white peppercorns, cardamom, and citrus. It smells like a Christmas tree with a bit of a smokey note. My daughter kept commenting on how wonderful it smelled!

Latika Body Essentials Chai Spiced Bath Bomb ($6.50) is a limited-edition scent for the fall season. It is pretty big, about the size of a softball!
It has a cool-looking strip of gold along one side. The scent is supposed to smell like a "strong blend of warm spices and dried fruit tea blends. Mainly dark cherry and Cinnamon." I think it smells sweet and fruity rather than spicy.
Revival Body Care Cinnamon & Sugar Lip Scrub ($7.95) I wasn't sure if I should use this on my lips or put it in a coffee cake! The ingredients are all-natural and probably found in every kitchen.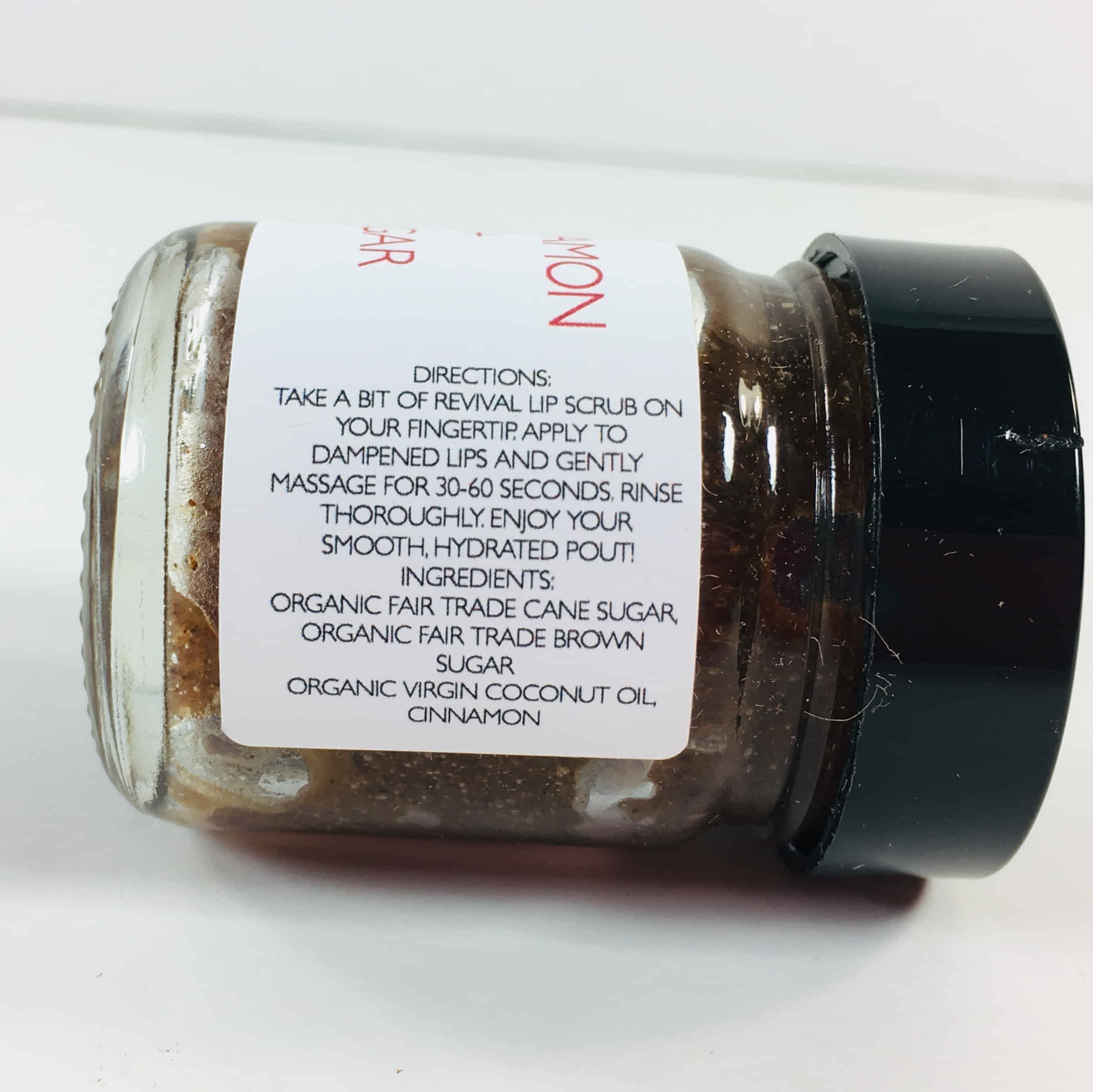 Cane sugar, brown sugar, coconut oil, and cinnamon are the only ingredients!
My product was sealed.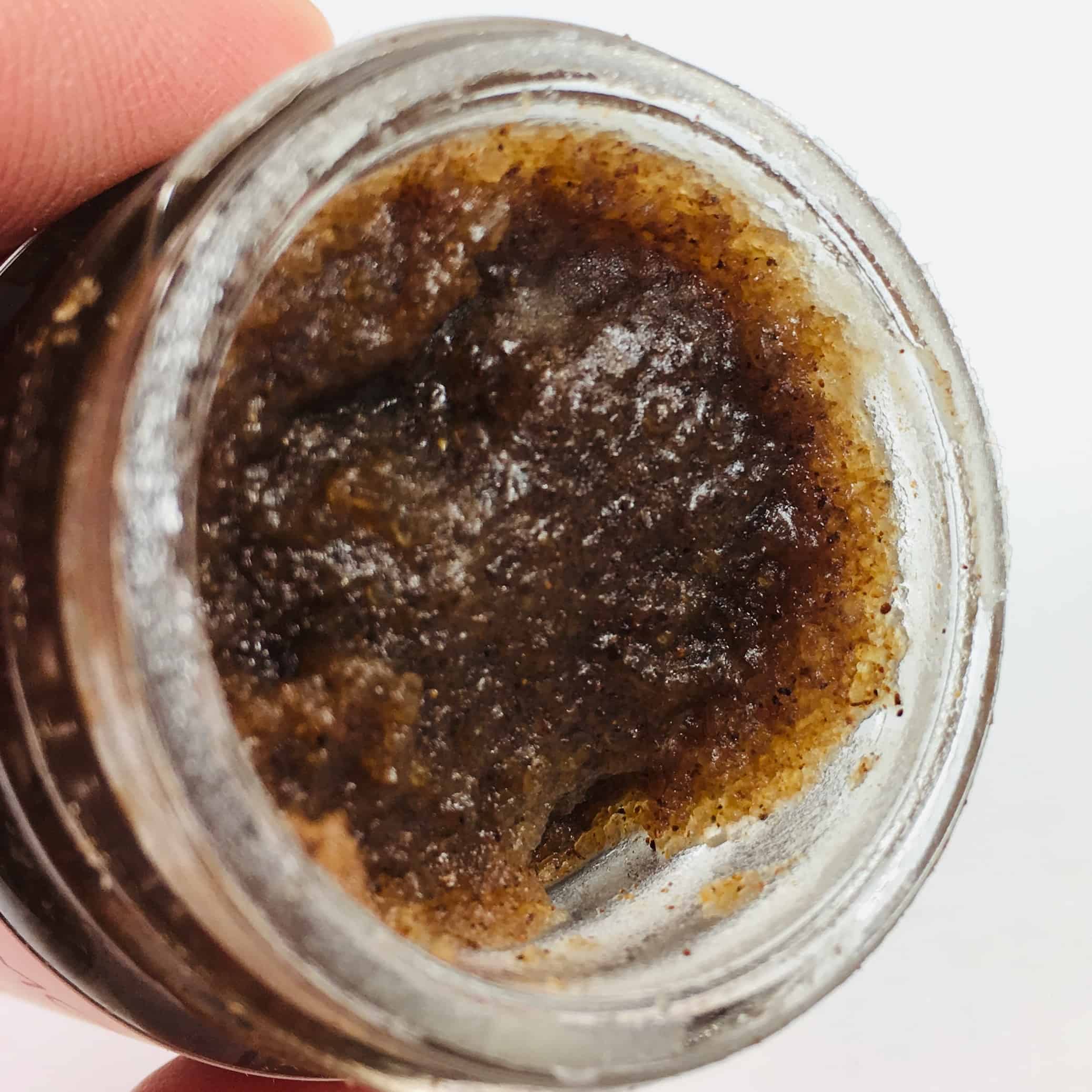 I rubbed a bit on my lips and then wiped off with a tissue, before following with a wet washcloth to get rid of the cinnamon particles. My lips were soft and silky afterwards and I didn't experience any irritation from the cinnamon.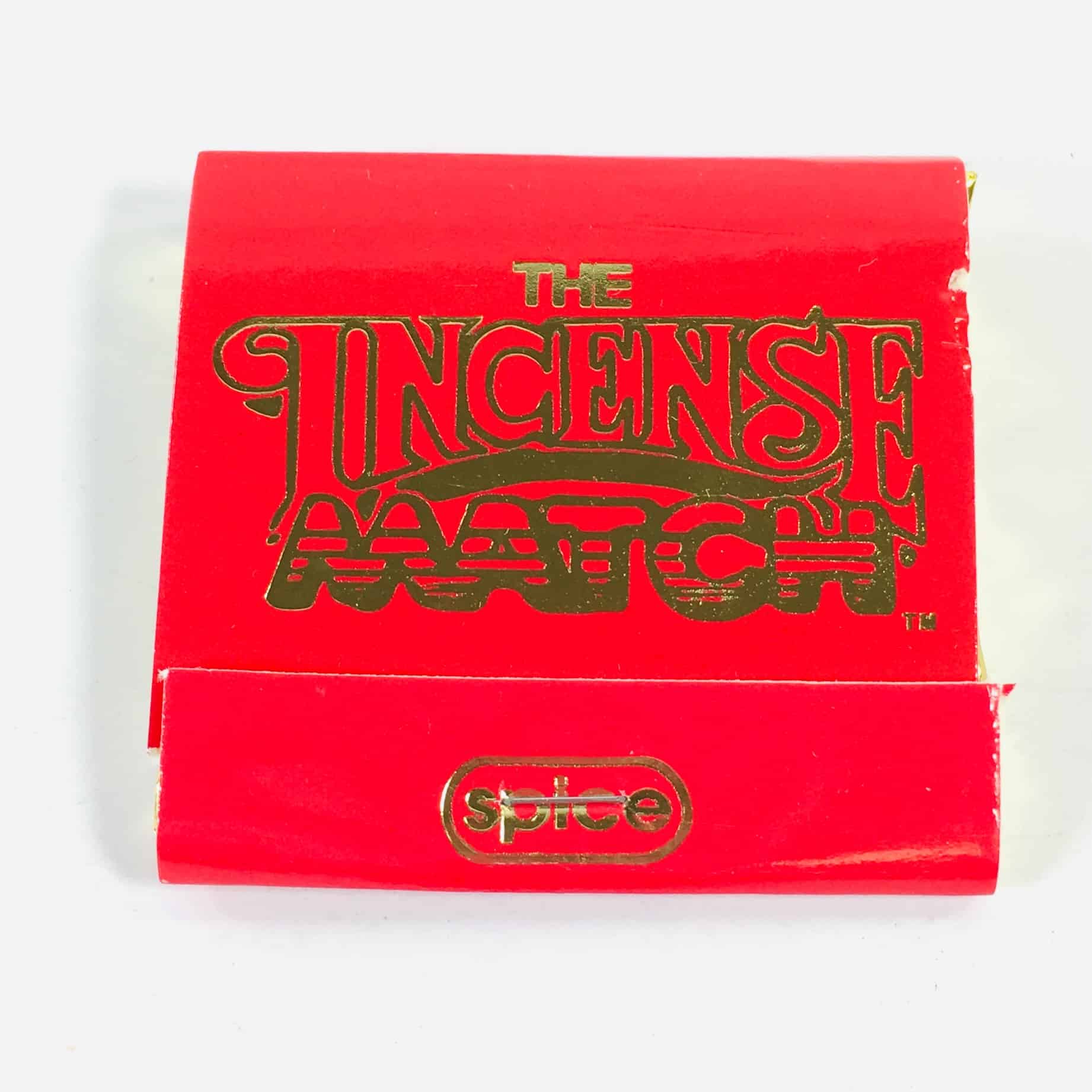 H&L Novelties Spice Incense Matches ($2.49) I've never seen an item like this before – it's a little stick of incense!
There are several scents to choose from on Amazon, but of course NOSEJOY sent "Spice", which smells like classic incense.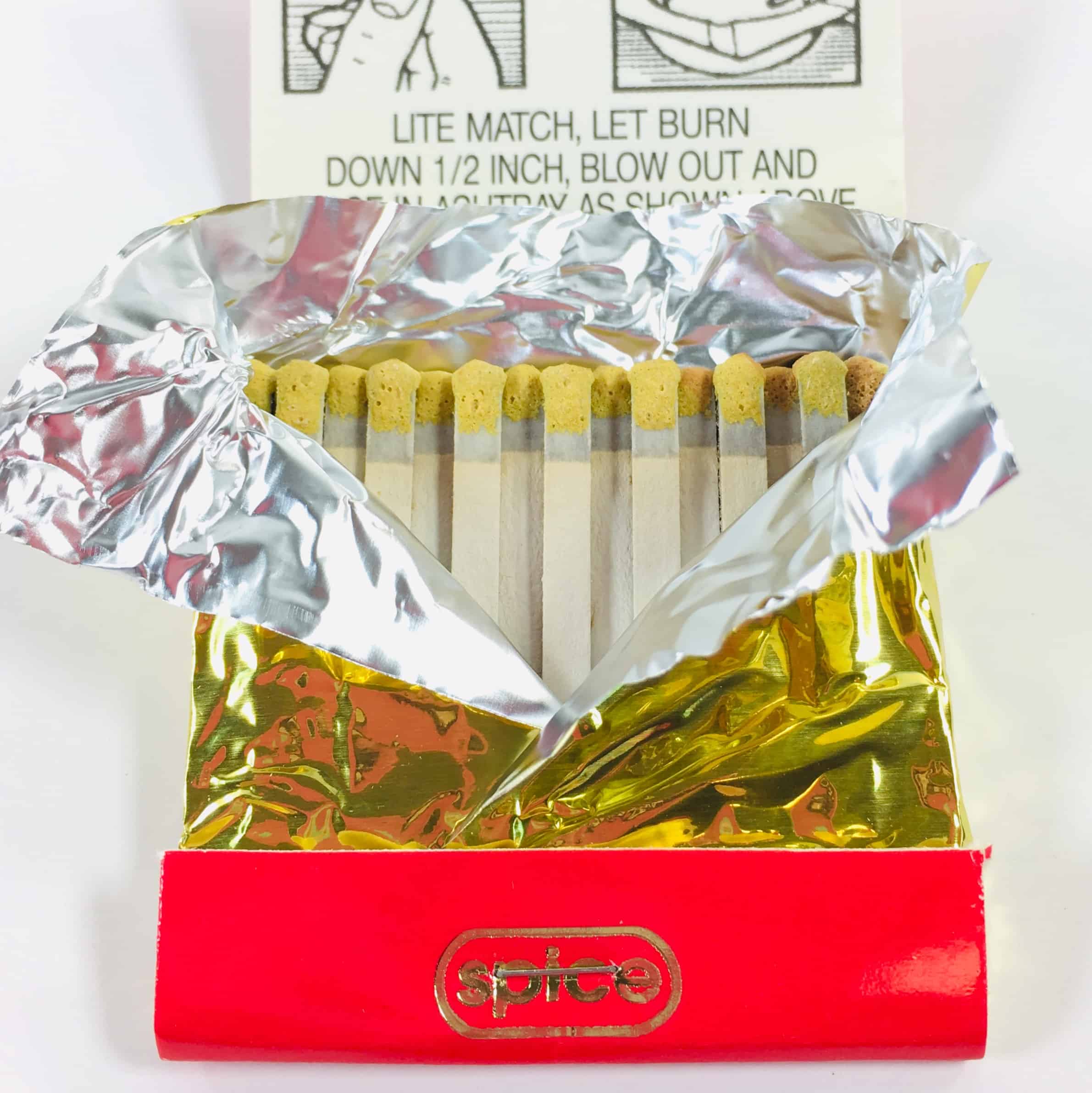 They come in a matchbook and you light them by striking on the back, just like a regular match. You are supposed to blow it out and set it on a bowl but as soon as I set it down it stopped smoking so I held it until it was almost finished and then set it down. It doesn't take long for it to burn and then you're left with a lovely hint of incense and not the (sometimes overwhelming) full experience. You know how people come out of the bathroom and say "light a match"? This is the match you need for those moments!
I love my monthly NOSEJOY, they always send the most interesting items! Yes, everything smells great and yes, I receive a good amount of candles, but the candles are awesome AND the items work well for all kinds of situations. A spicy scrub for my lips? A soft pillow for my neck? These items smell good and let me indulge my other senses. My items had a value of around $42.94, which is over the price paid for the subscription, plus, I discovered items (like the incense matches) that I have never heard of before!
Have you tried NOSEJOY? What do you think of this box?