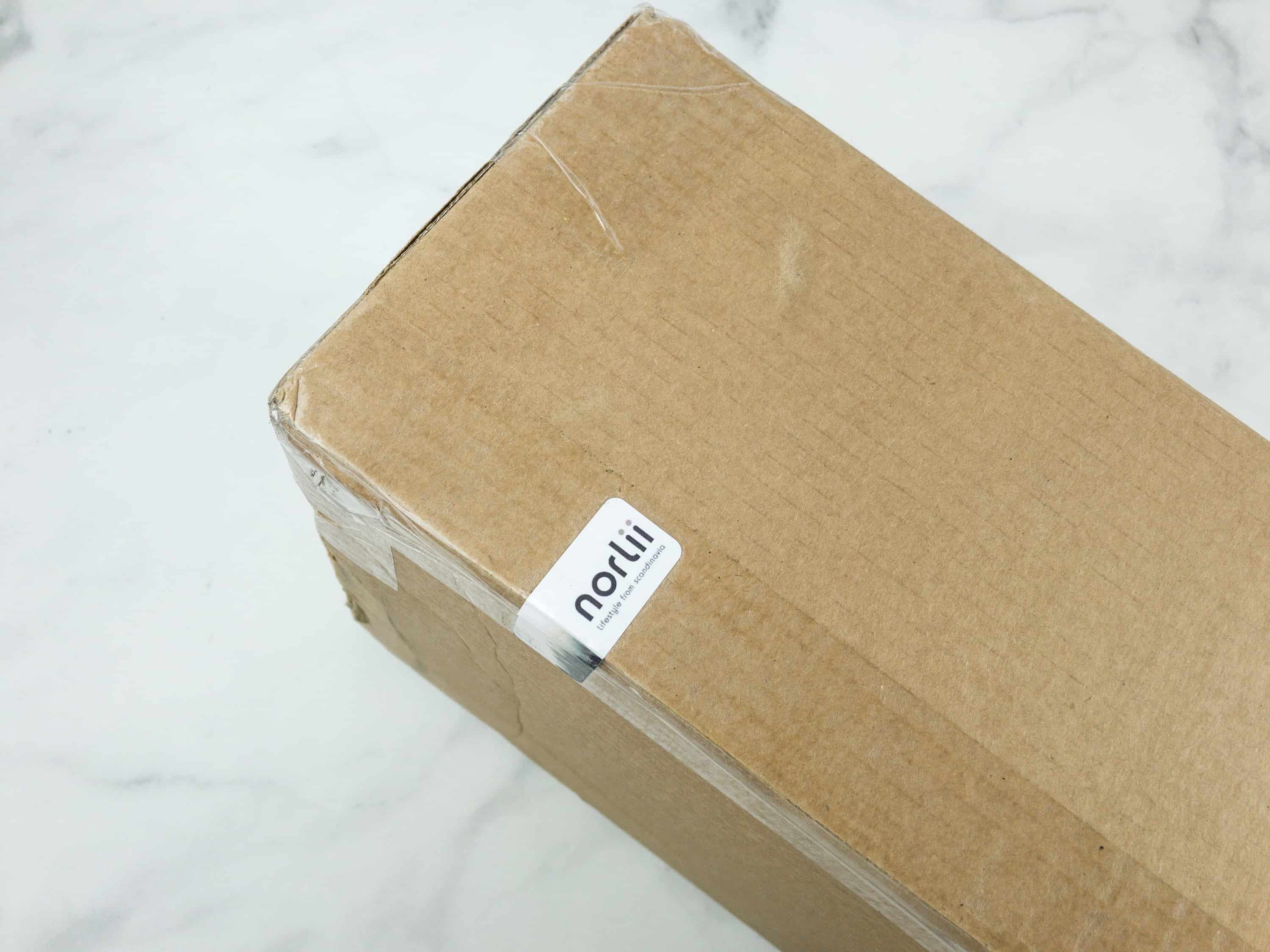 Norlii is a bimonthly subscription of Scandinavian housewares and accessories. You can subscribe to this box for $69.95 with a $7.00 flat rate shipping. Each box contains carefully curated housewares and accessories that show off Scandinavian designs that are perfect for mixing and matching with your current home décor. Brands included in this subscription include Normann, Ittala, Bloomingville, Ferm Living, and Royal Copenhagen. You may also receive other items from different countries if the designs are related to Nordic theme.
This box covers the months of September and October.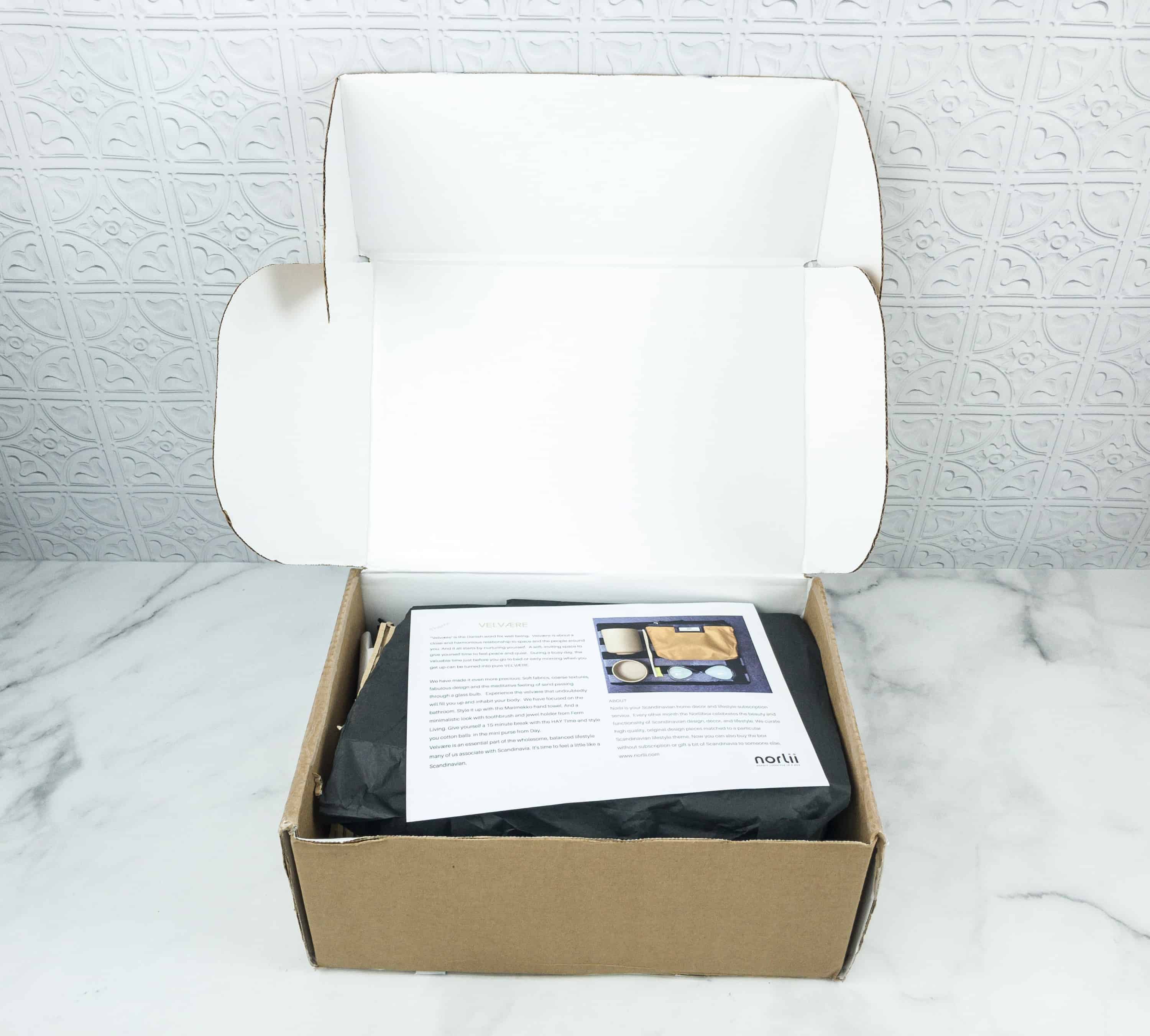 The contents of this box are wrapped in black tissue with an information card from Norlii at the top.
I can see a beautiful bowl here with cardboard wrapper to prevent it from being jostled around and fillers too. The rest are packed neatly and deserves careful unveiling.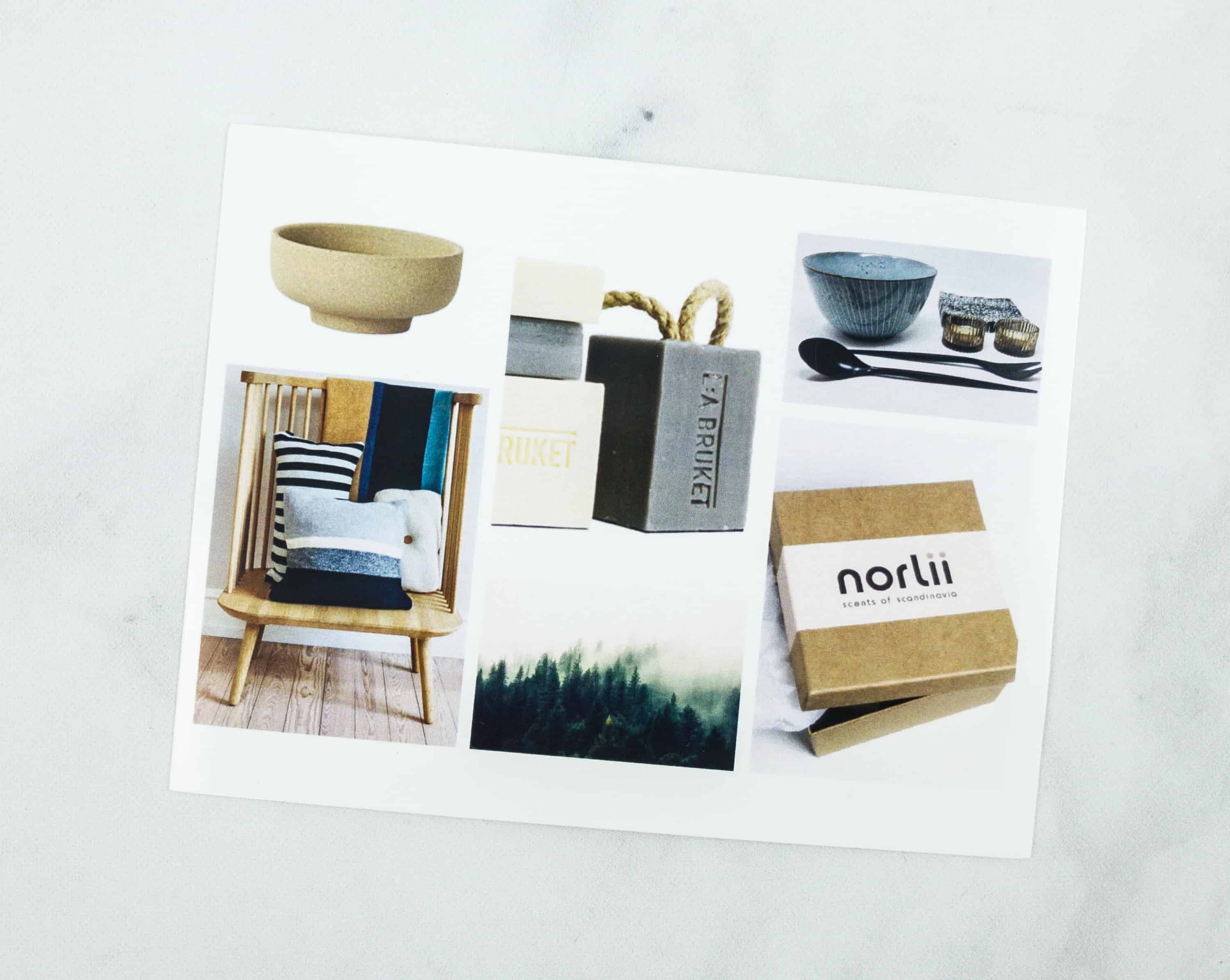 The information card provides some useful information about Norlii and what its main objective is all about.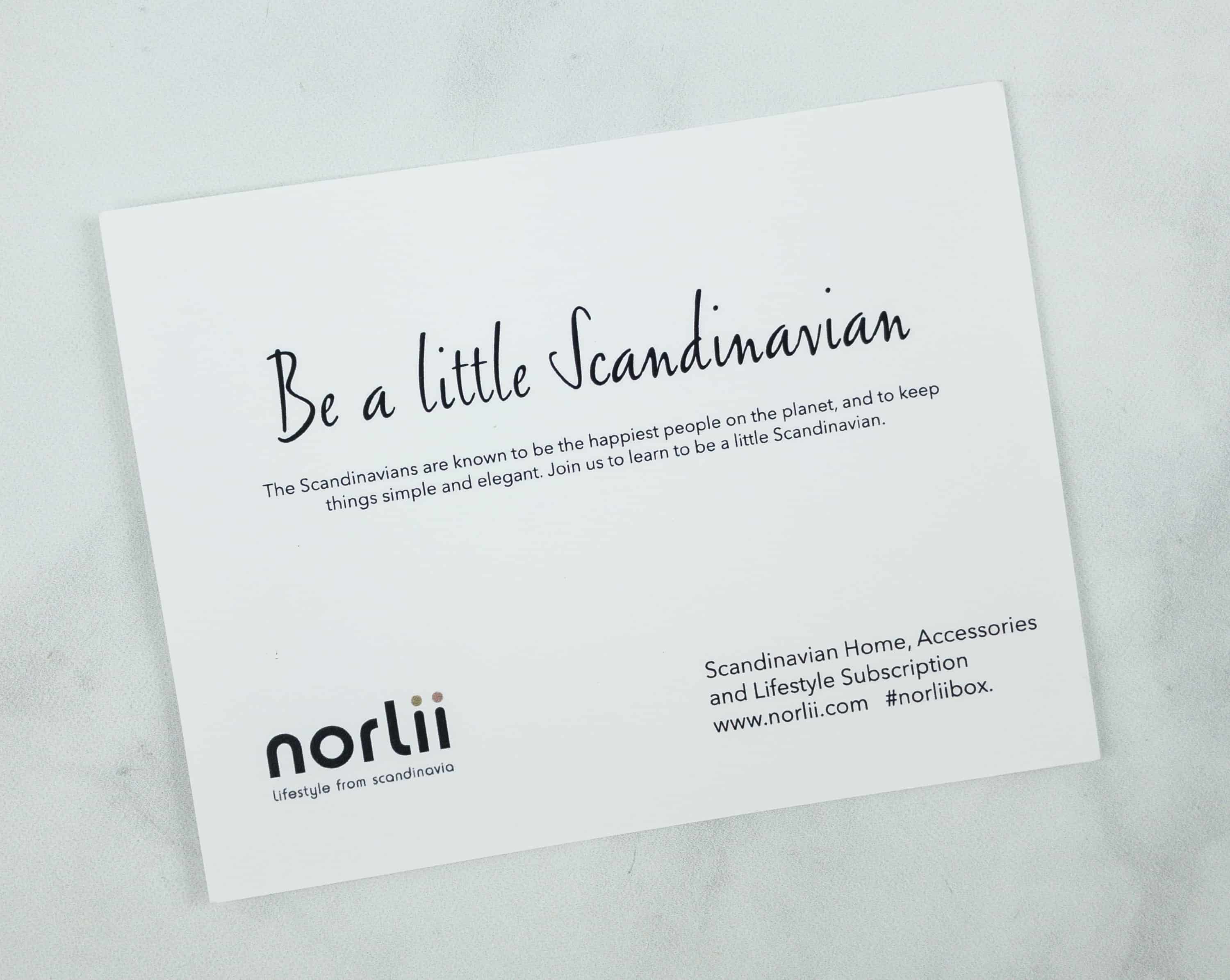 The Scandinavians are known to be the happiest people on the planet, and to keep things simple and elegant. Join us to learn to be a little Scandinavian.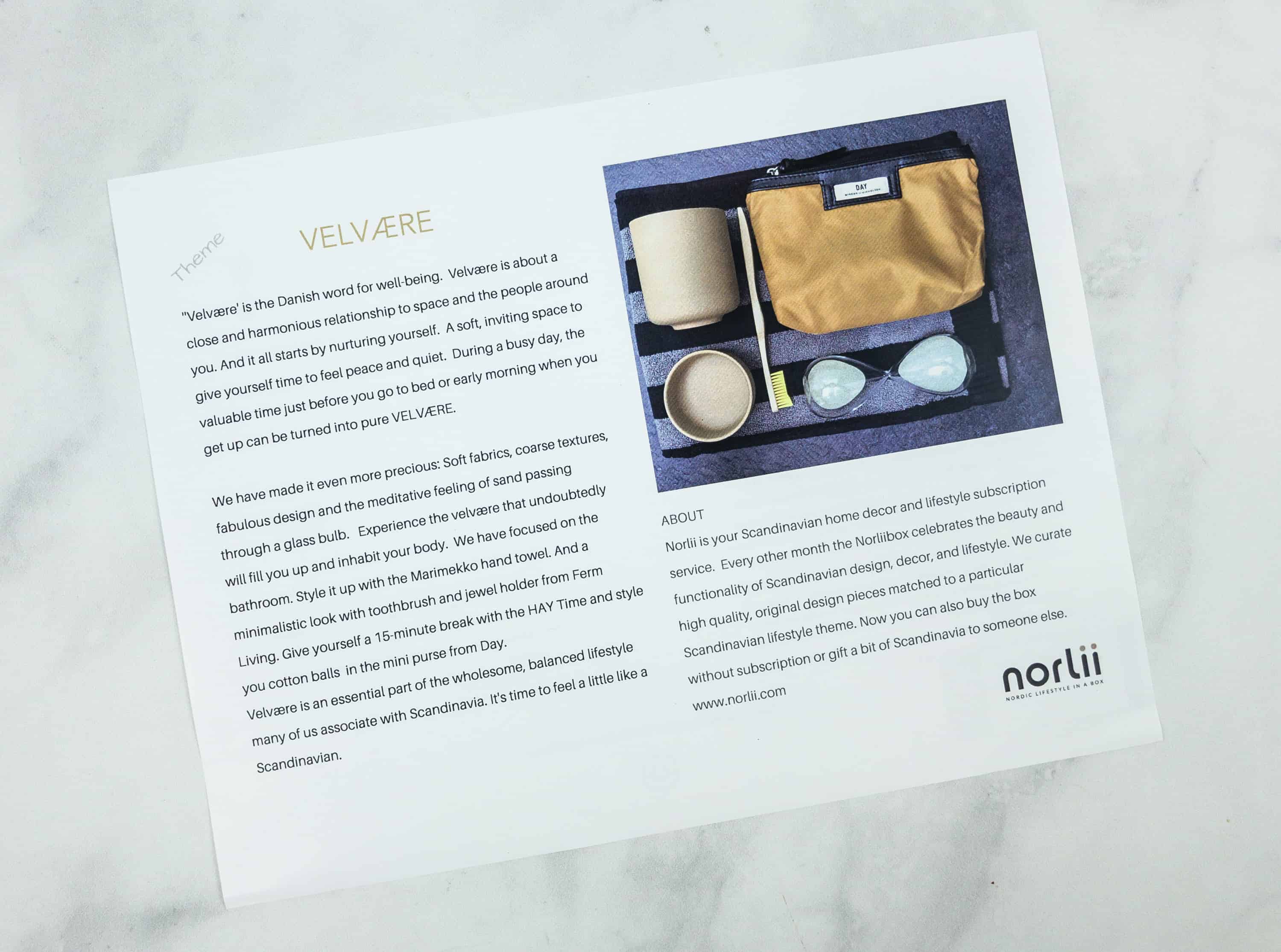 This month's theme is Velvære, which is the Danish word for well-being.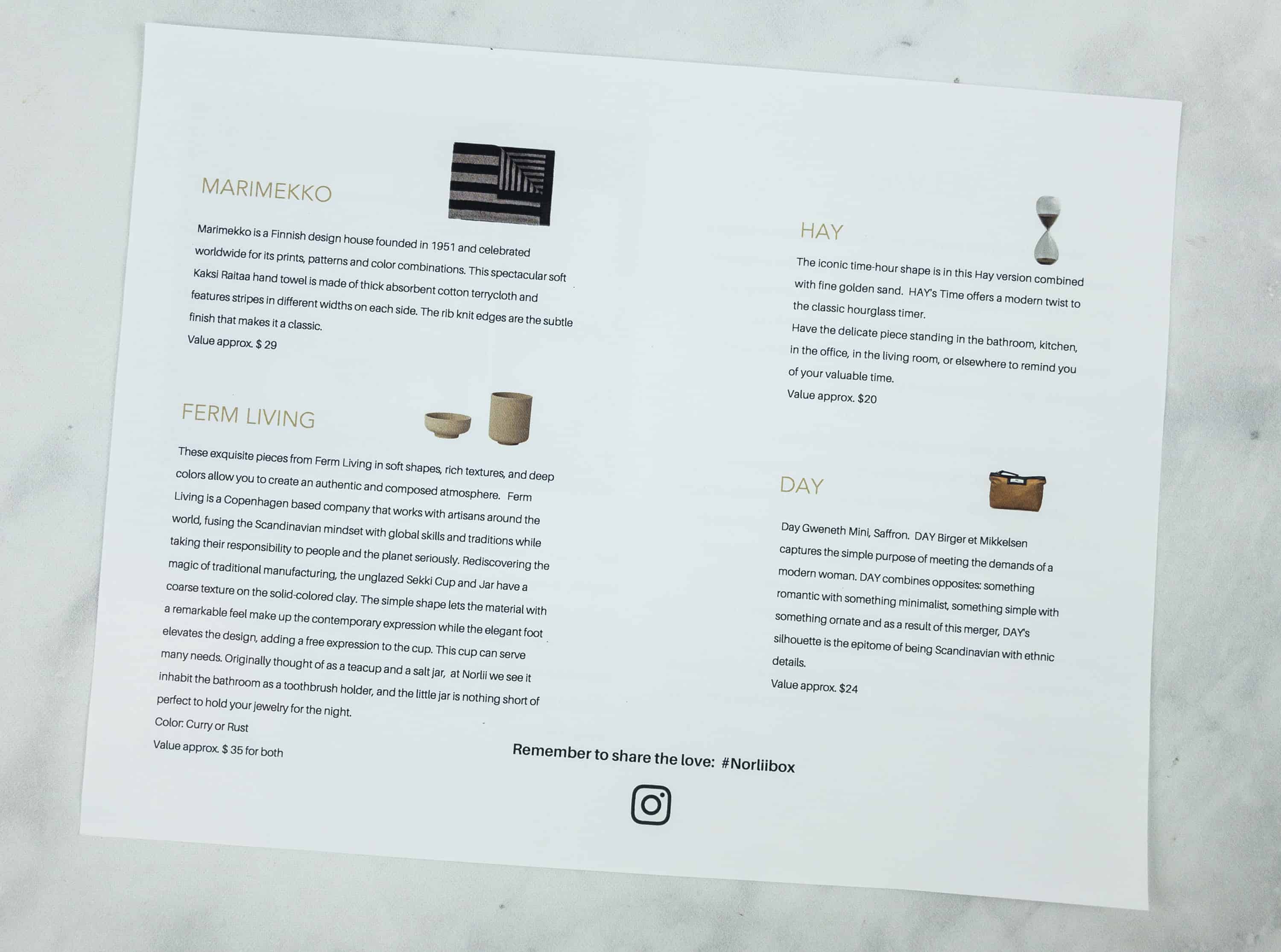 The card lists all the items included in this box as well as some short descriptions about them.
There's a bunch of housewares in the box!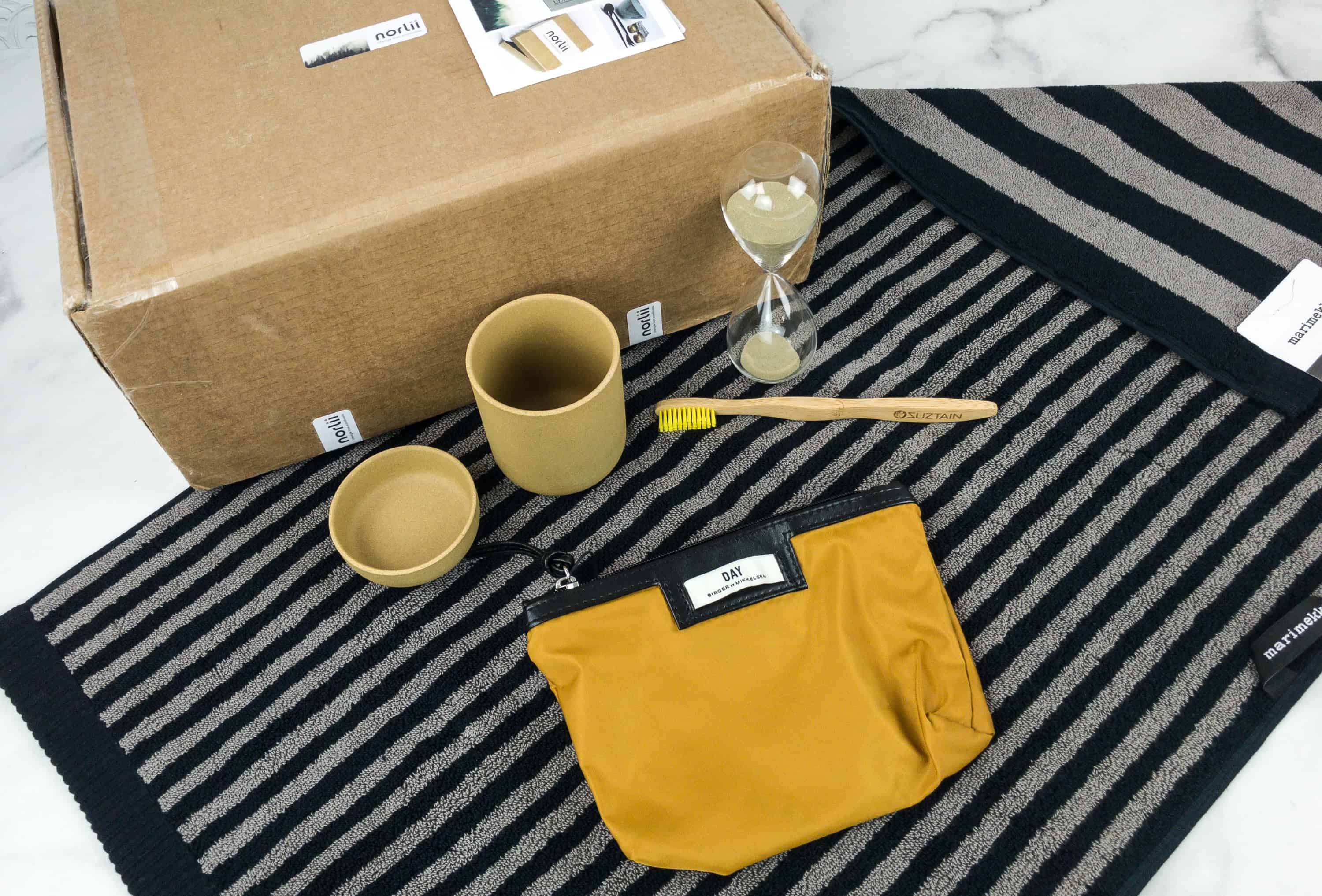 Everything in my box!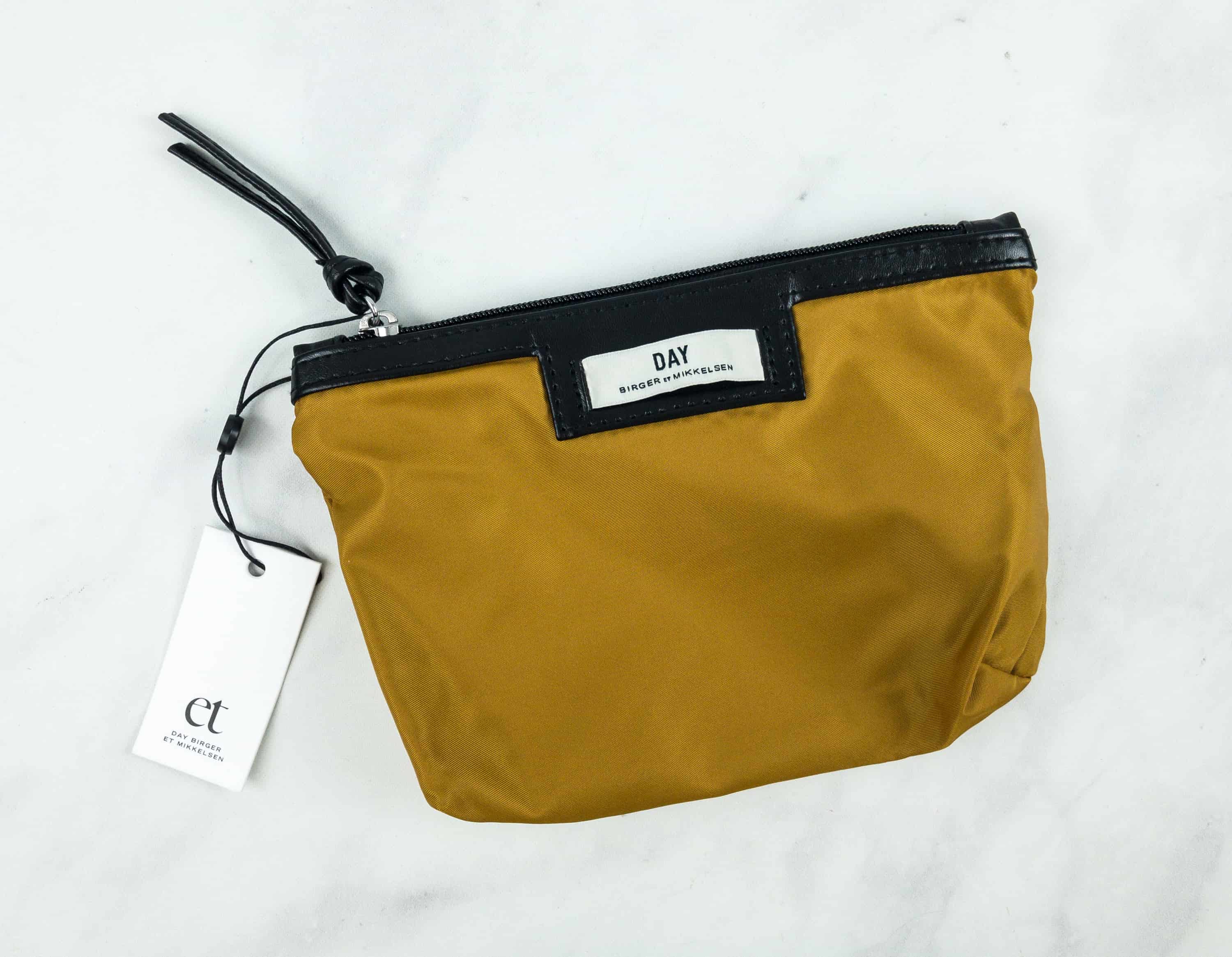 Day Gwyneth Mini Saffron ($25.67) It's a wash bag in saffron, minimalist yet elegant!
It has a zip top fastening that will protect and keep all my stuff inside. It also has a faux leather trim, a nylon outer shell, and a poly lining. It measures approximately 8 inches wide and 6 inches high.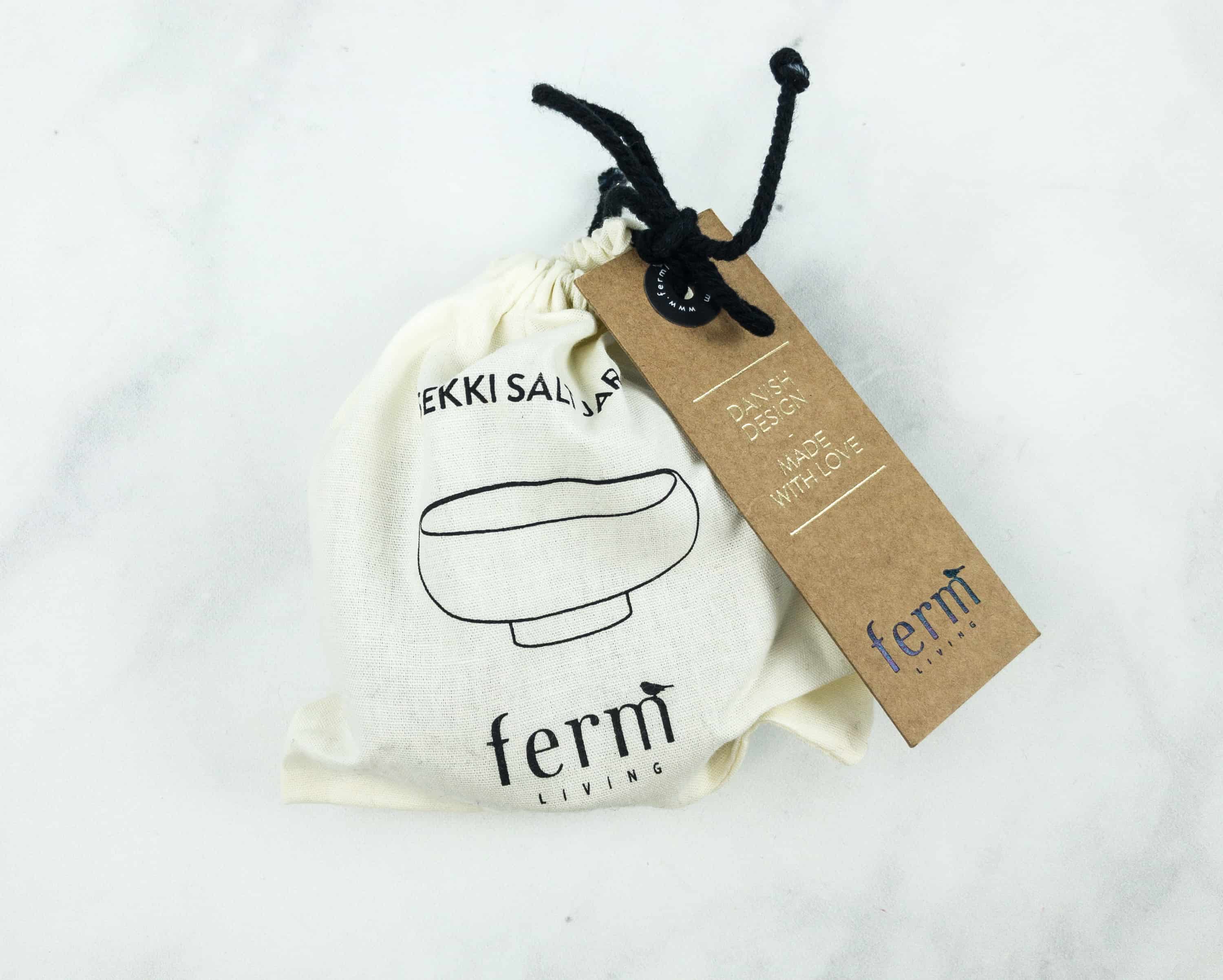 Ferm Living Sekki Salt Jar ($13.71) The classic salt jar came in a pouch.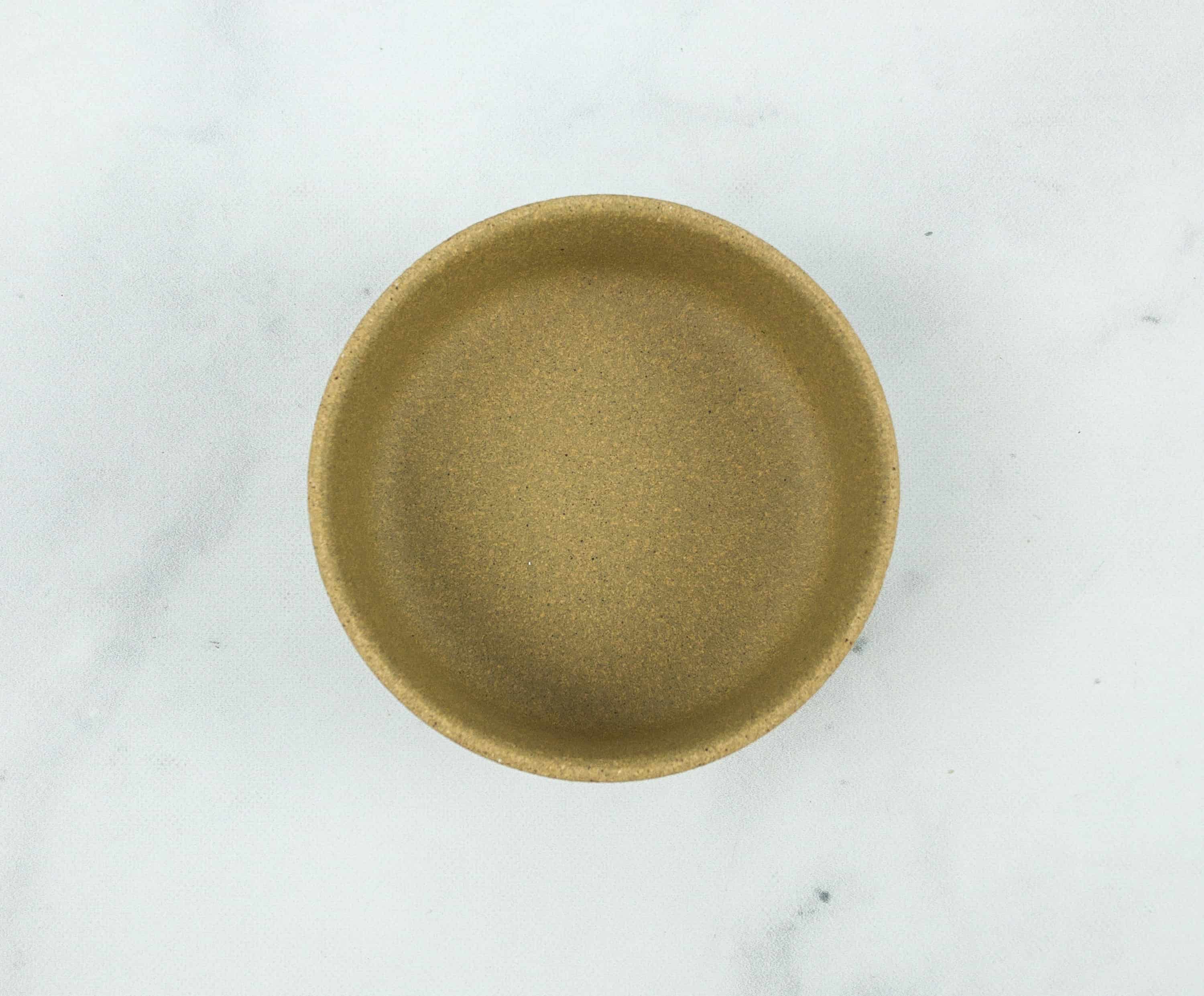 The jar is made with solid-colored clay with a coarse-looking texture and a contemporary appeal.
I can just place it beside our cooking area so I can easily get a pinch or two of salt whenever I need to adjust tastes!
It's elevated and that gives it an elegant feel.
Ferm Living Sekki Cup ($17.14) I also got a cup that matches the salt jar!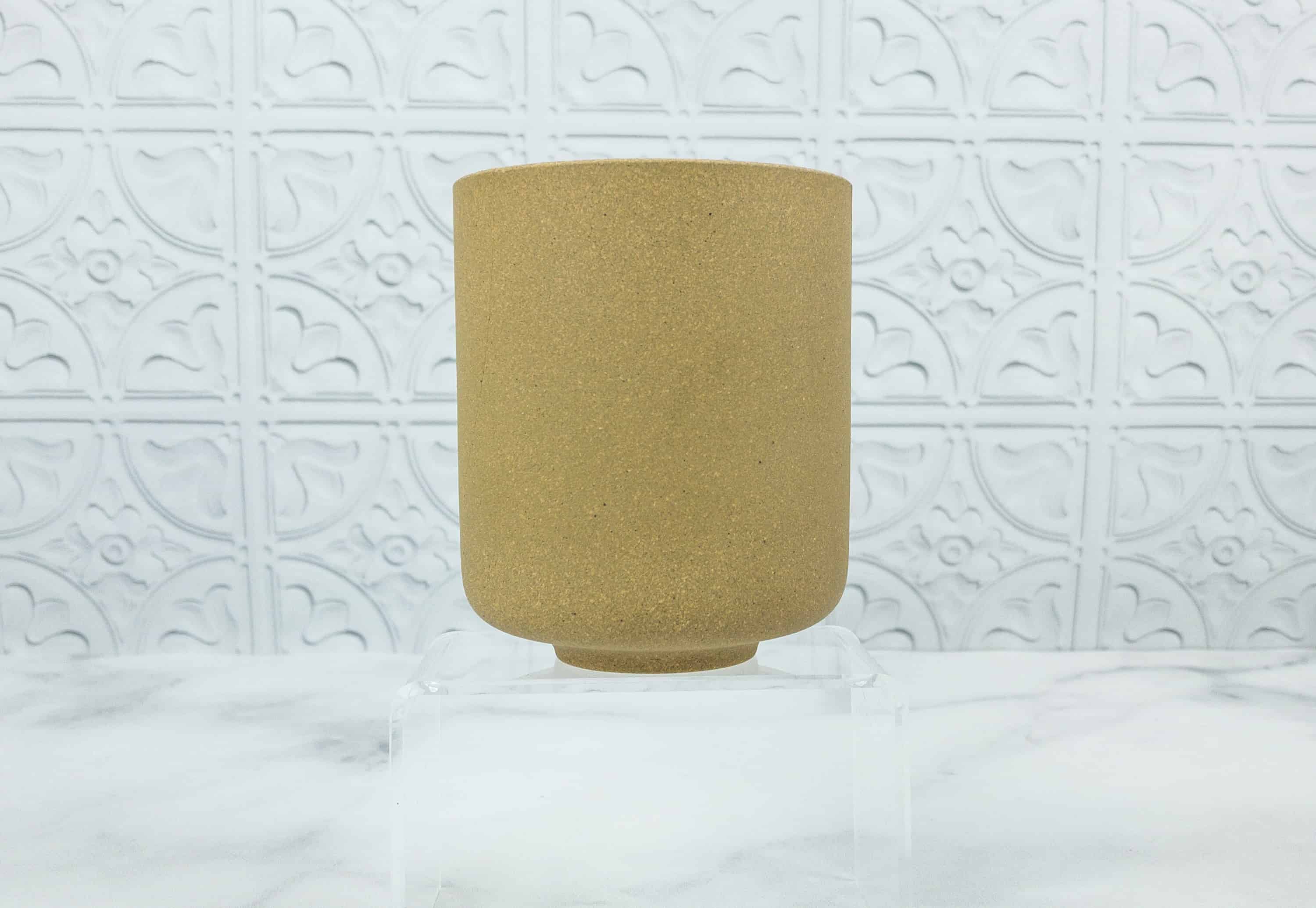 The cup looks and feels the same as the salt jar, and I think they'll look good together, standing side by side.
It has a deeper hollow opening. It's good for beverages, as they're used in Japanese tea ceremonies, but I can see it also as a beautiful pen holder sitting on top of my desk, or a toothbrush holder looking delicate on my bathroom counter.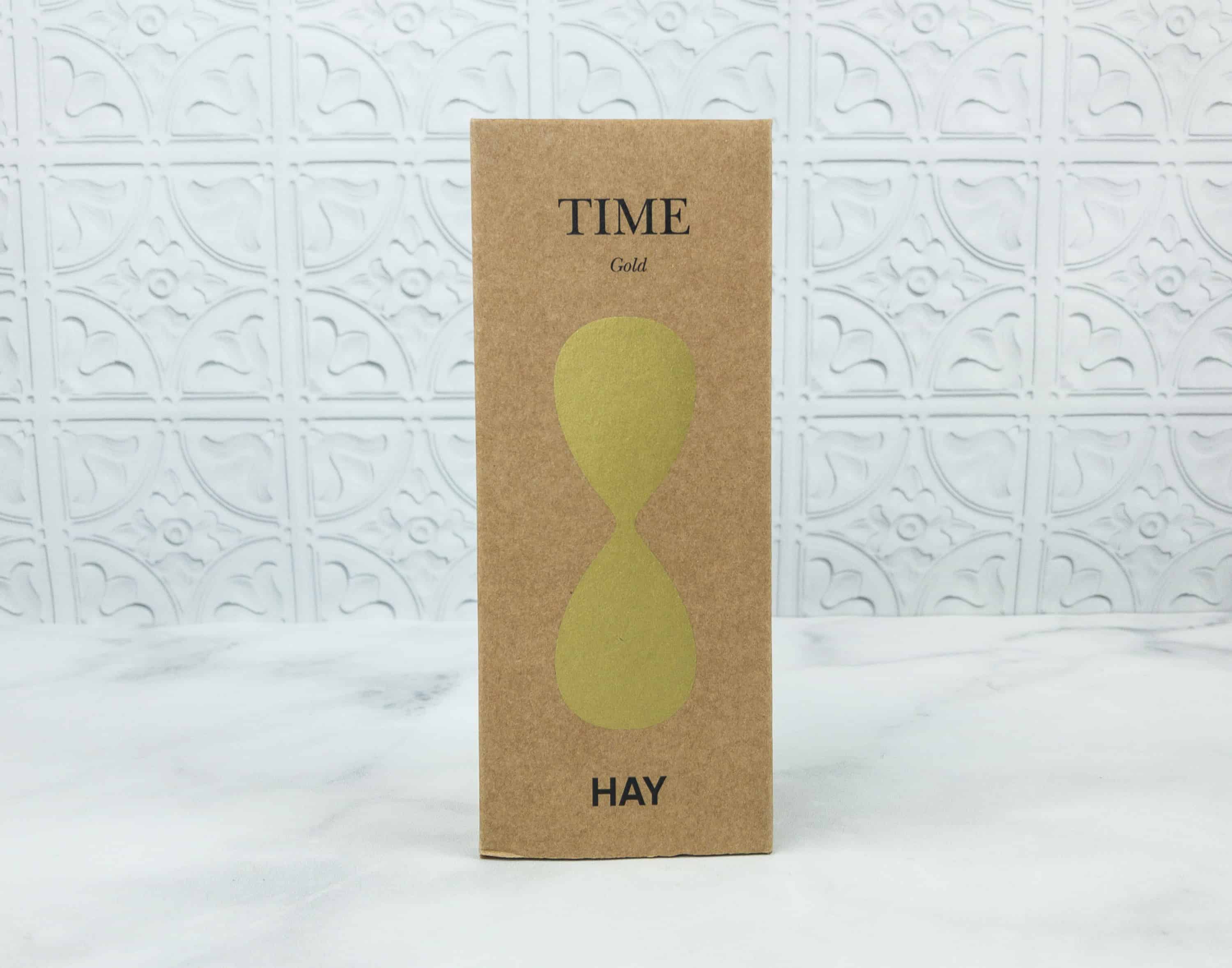 Hay Time Hour ($20.53) Another gorgeous Scandinavian kitchen essential is this golden hourglass!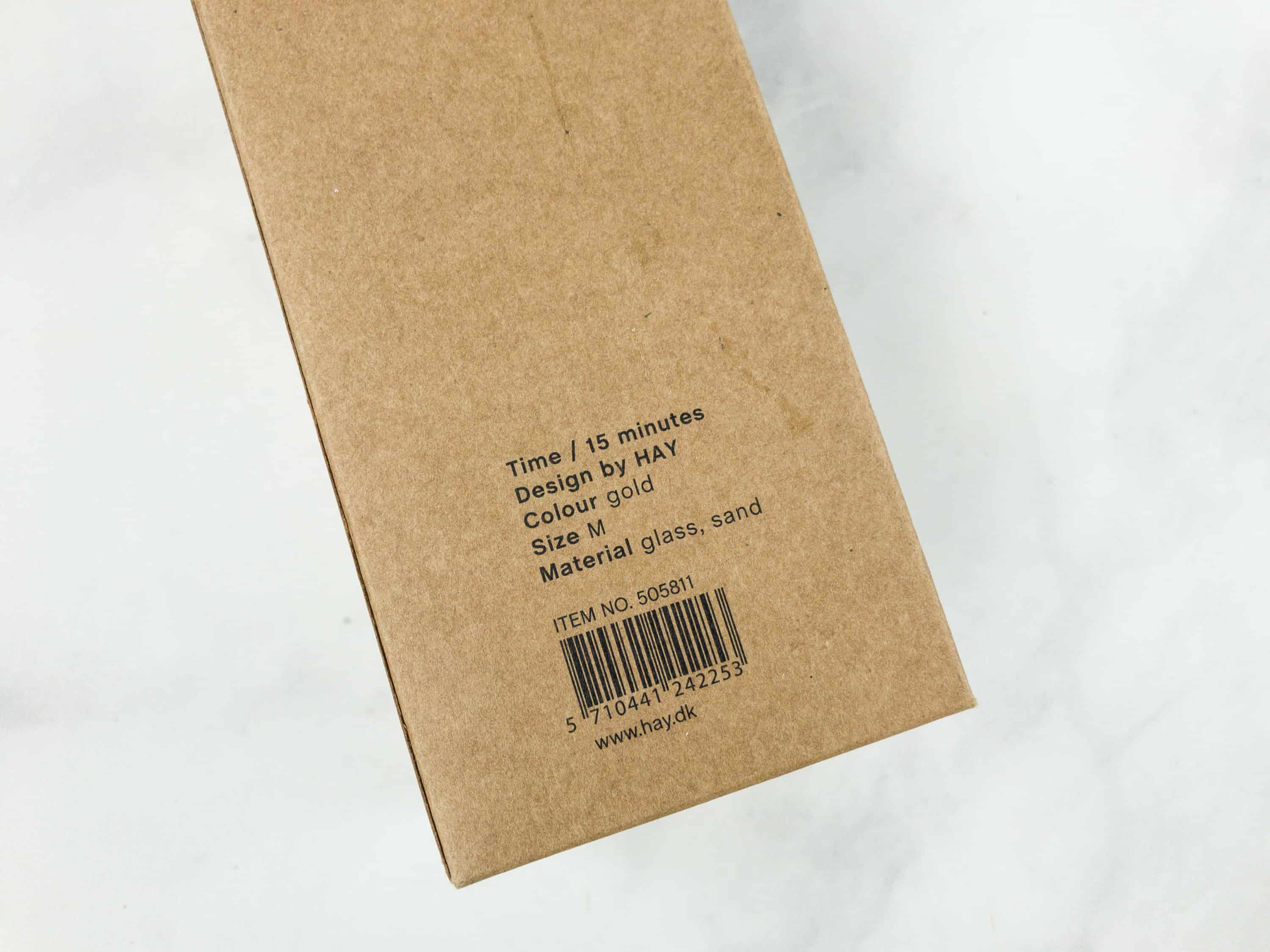 The item is made of glass with fine golden sand inside.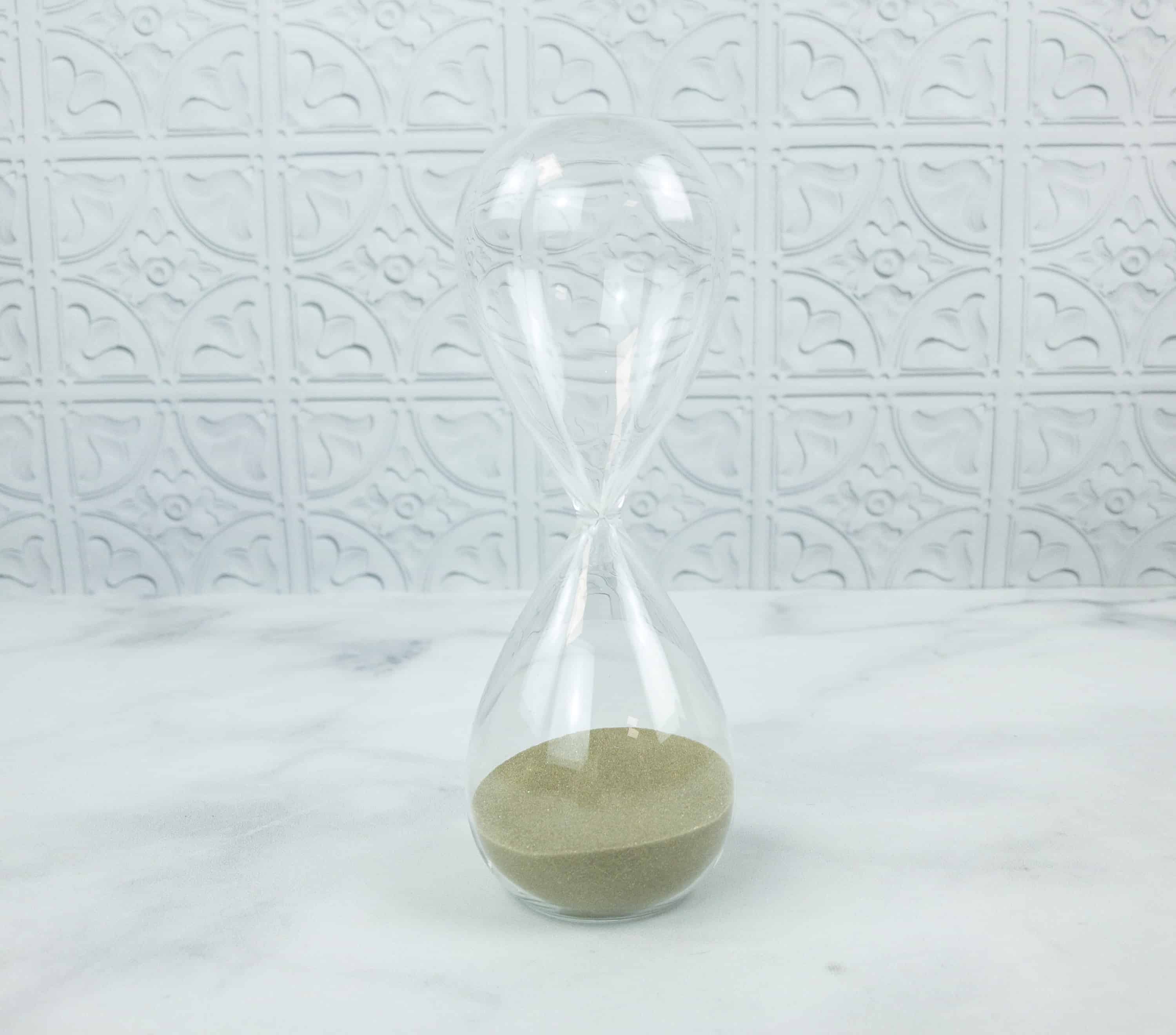 It measures 15 minutes of time. The glass design gave a modern and eccentric look to the classic time-telling device.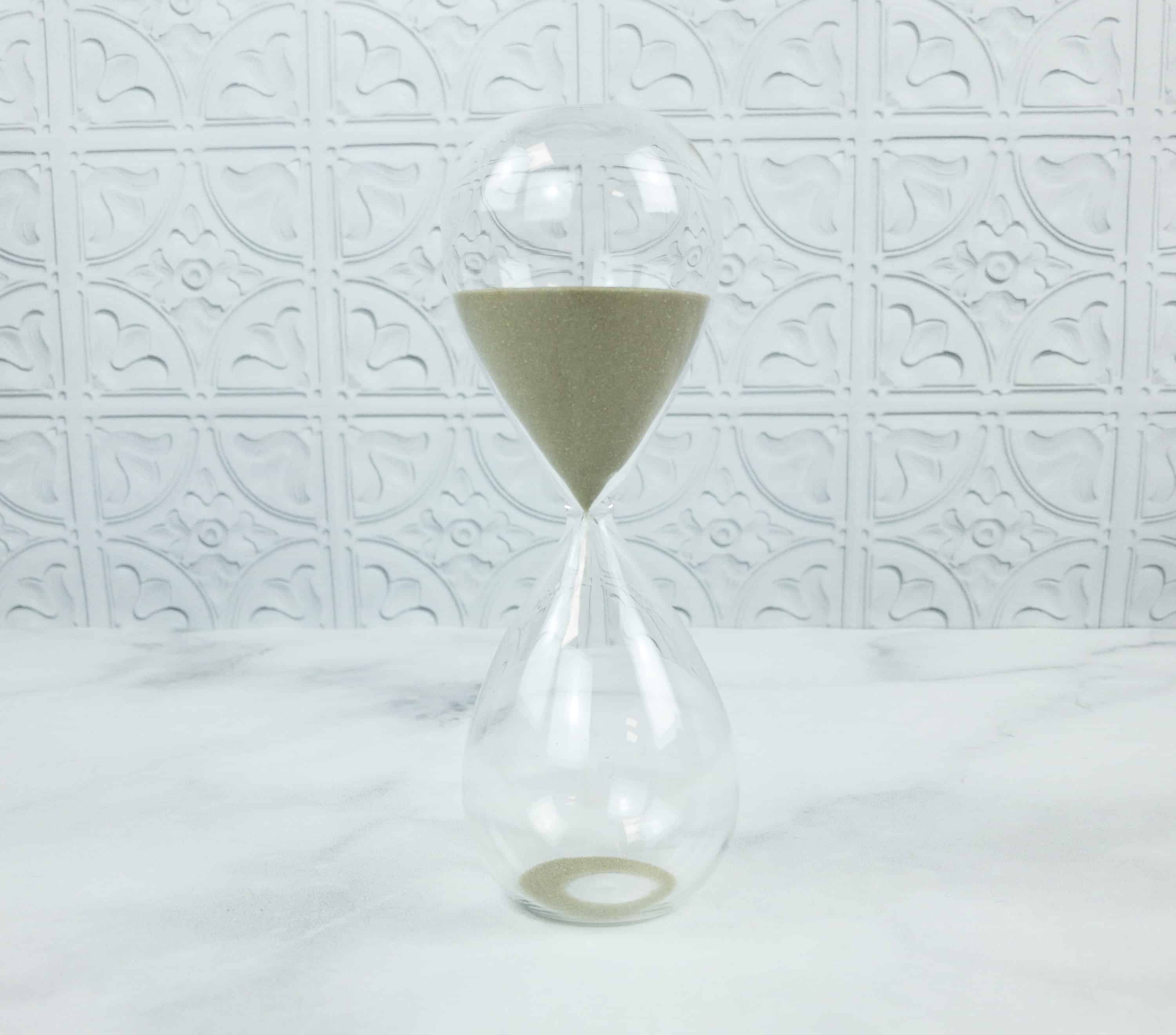 The glass is delicate so it should be handled with care.
I don't think I will use this as a kitchen timer, as I already have a digital one, but I can use it as a good decor at home!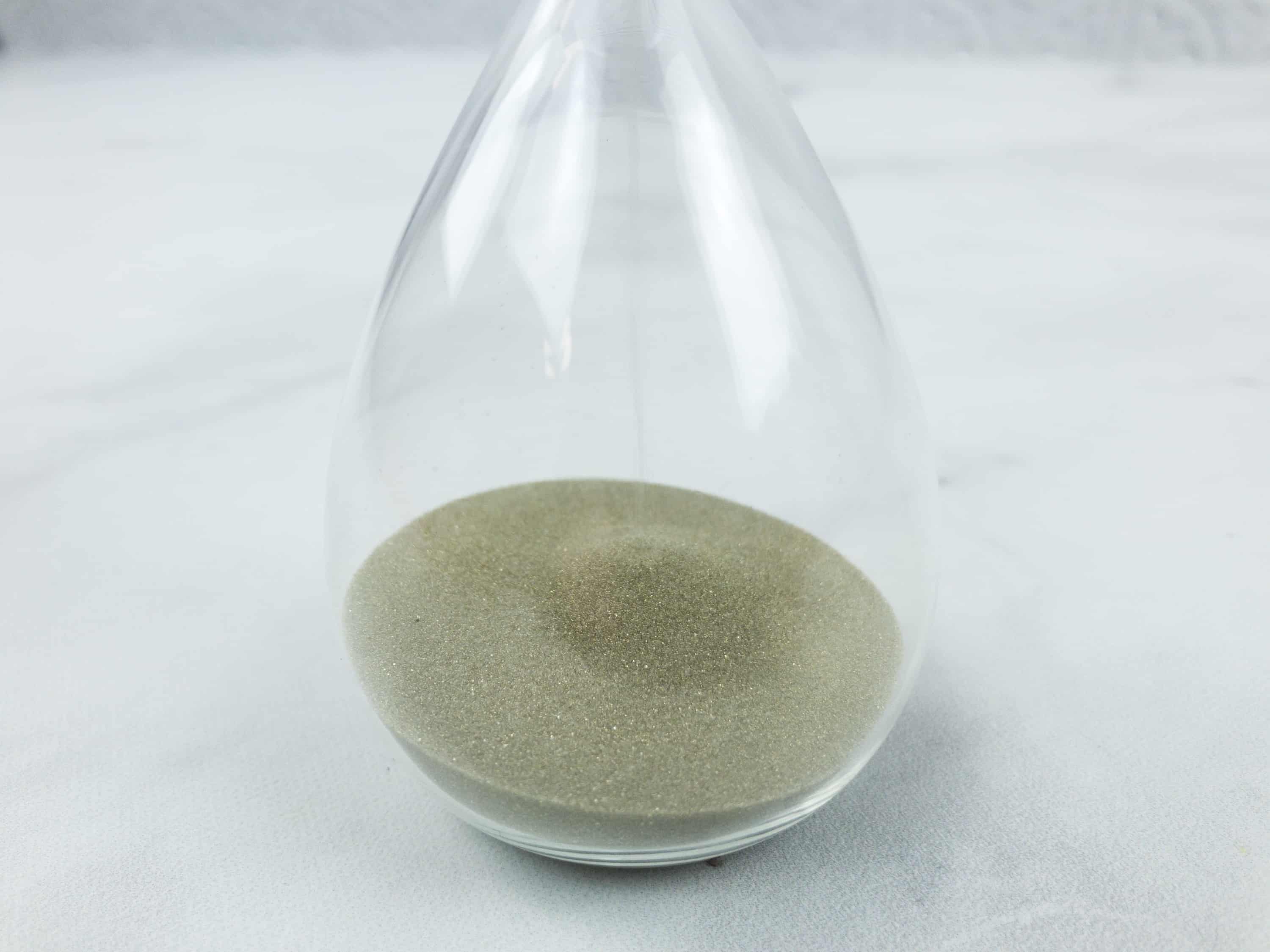 The fine gold sand really makes the whole piece look exquisite.
Suztain Natural Personal Care Bamboo Toothbrush ($2.19) It's an eco-friendly toothbrush!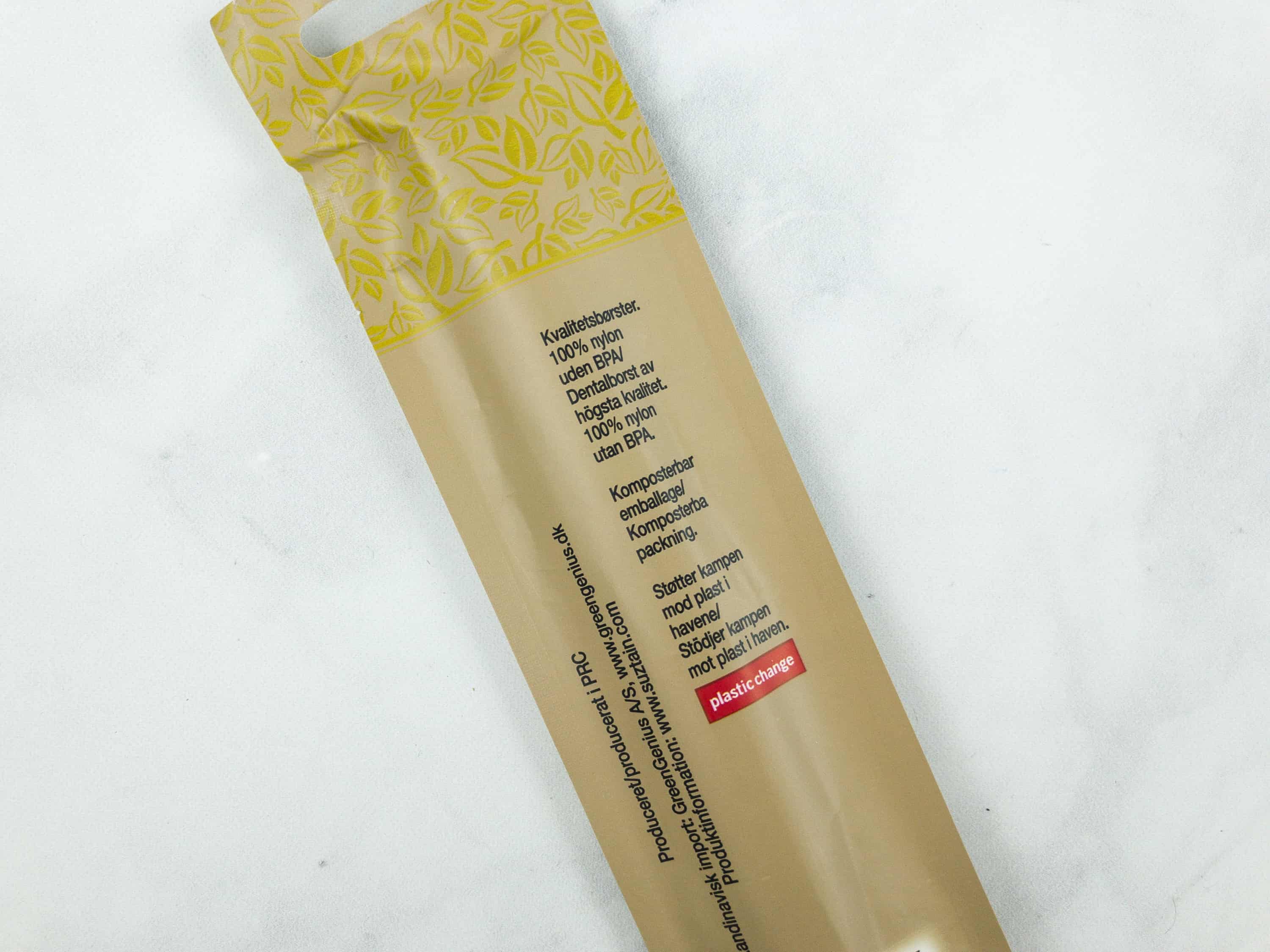 The brush has 97% less plastic compared to the conventional ones.
I love how they used bamboo on this toothbrush. It's not just eco-friendly but safer to use too!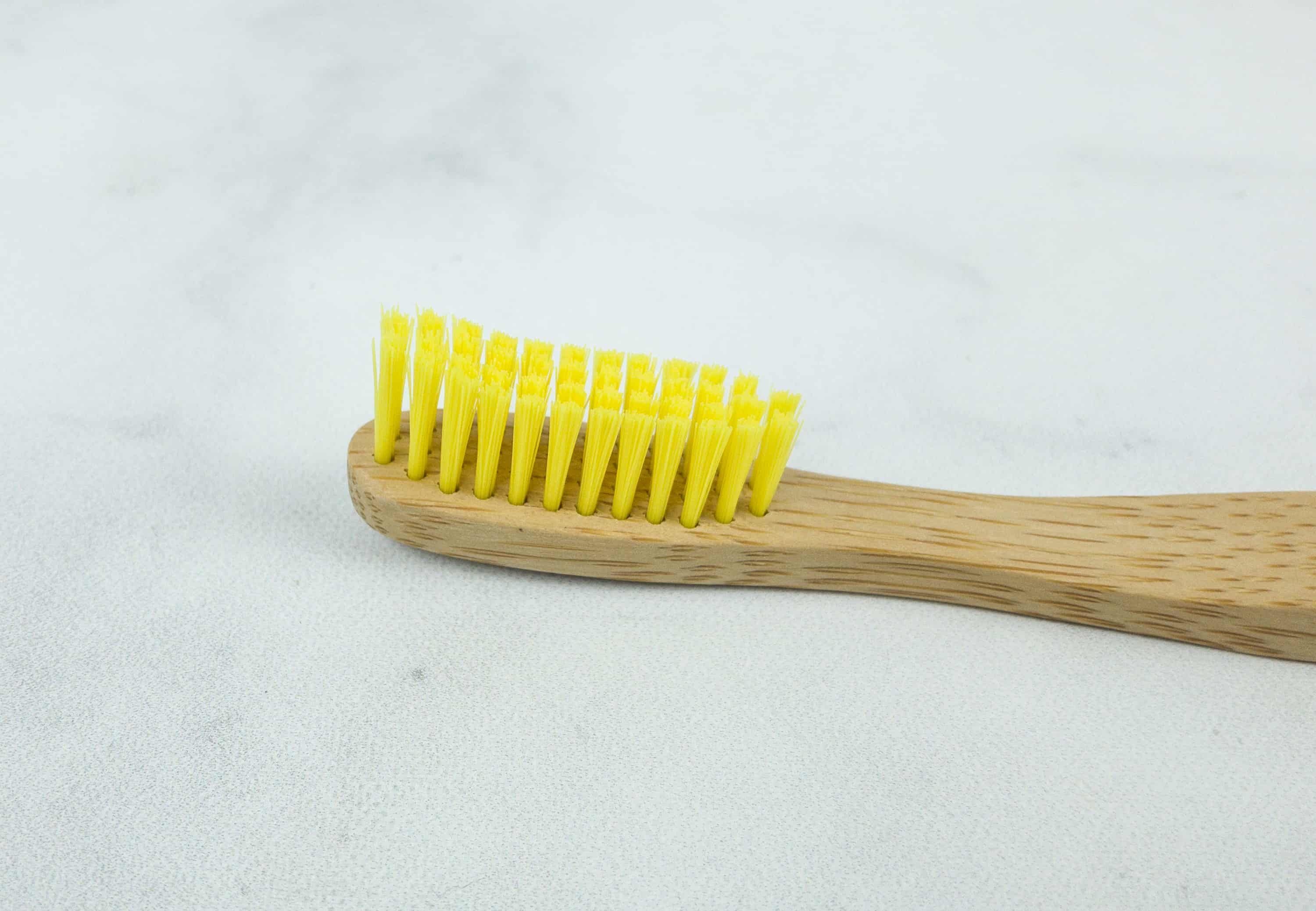 The only thing that is made of nylon in this brush are the bristles, as it matches the quality of the bristles they normally use on their toothbrushes.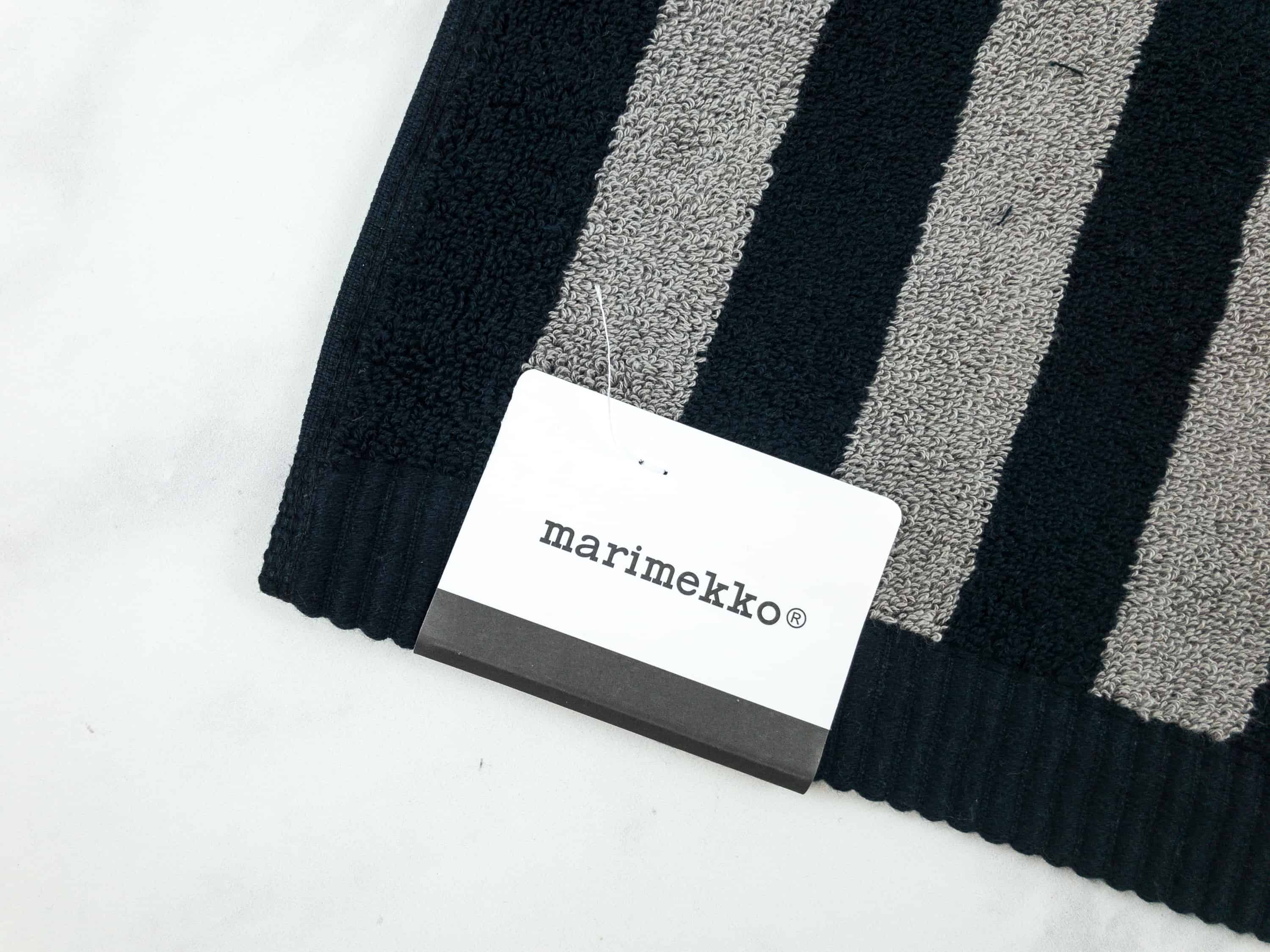 Marimekko Hand Towel ($29) This hand towel is a handy item to have for kitchen duties. It's high quality and absorbent.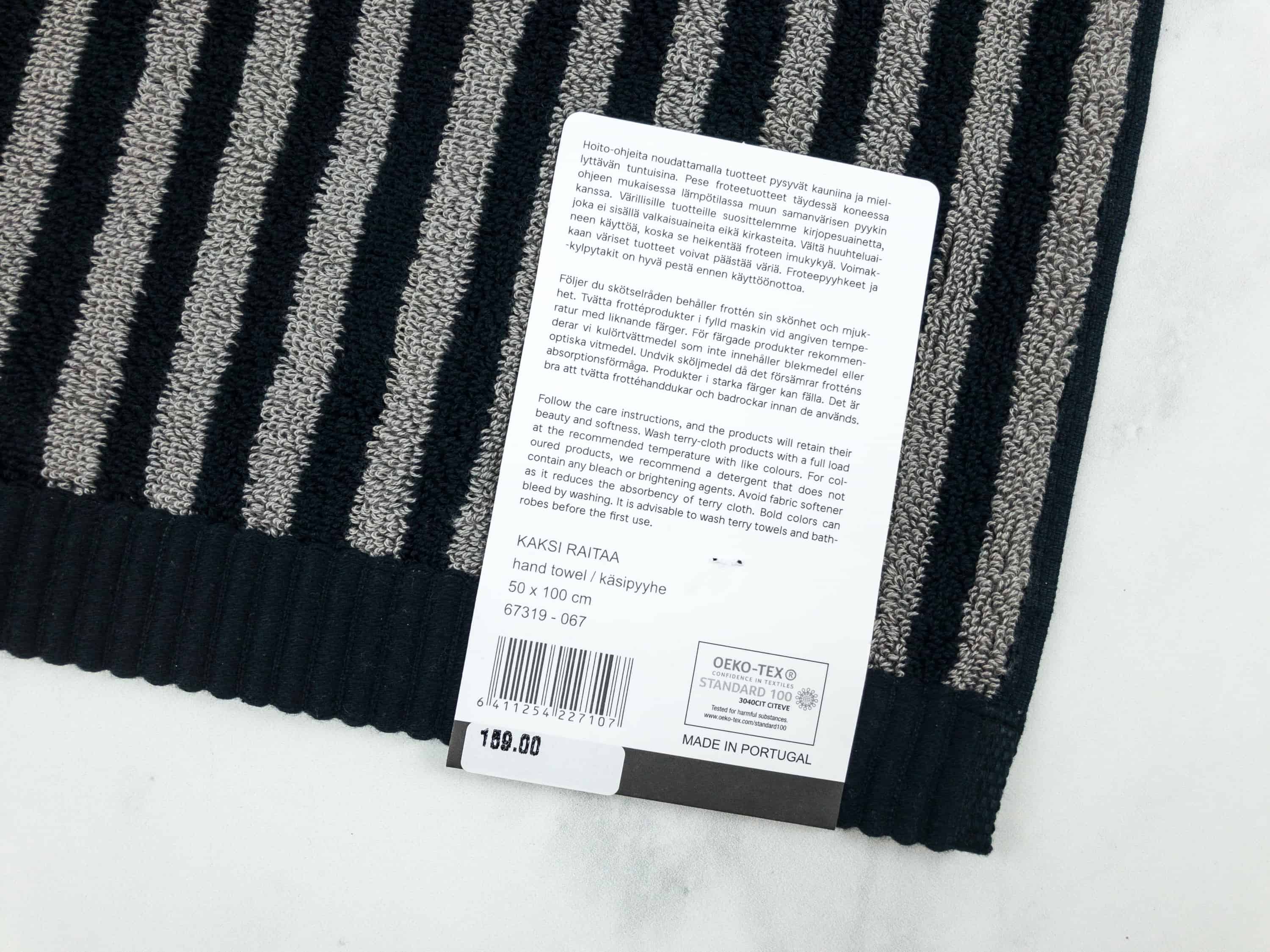 It is made of thick cotton terrycloth, and measures 12 inches by 19.5 inches.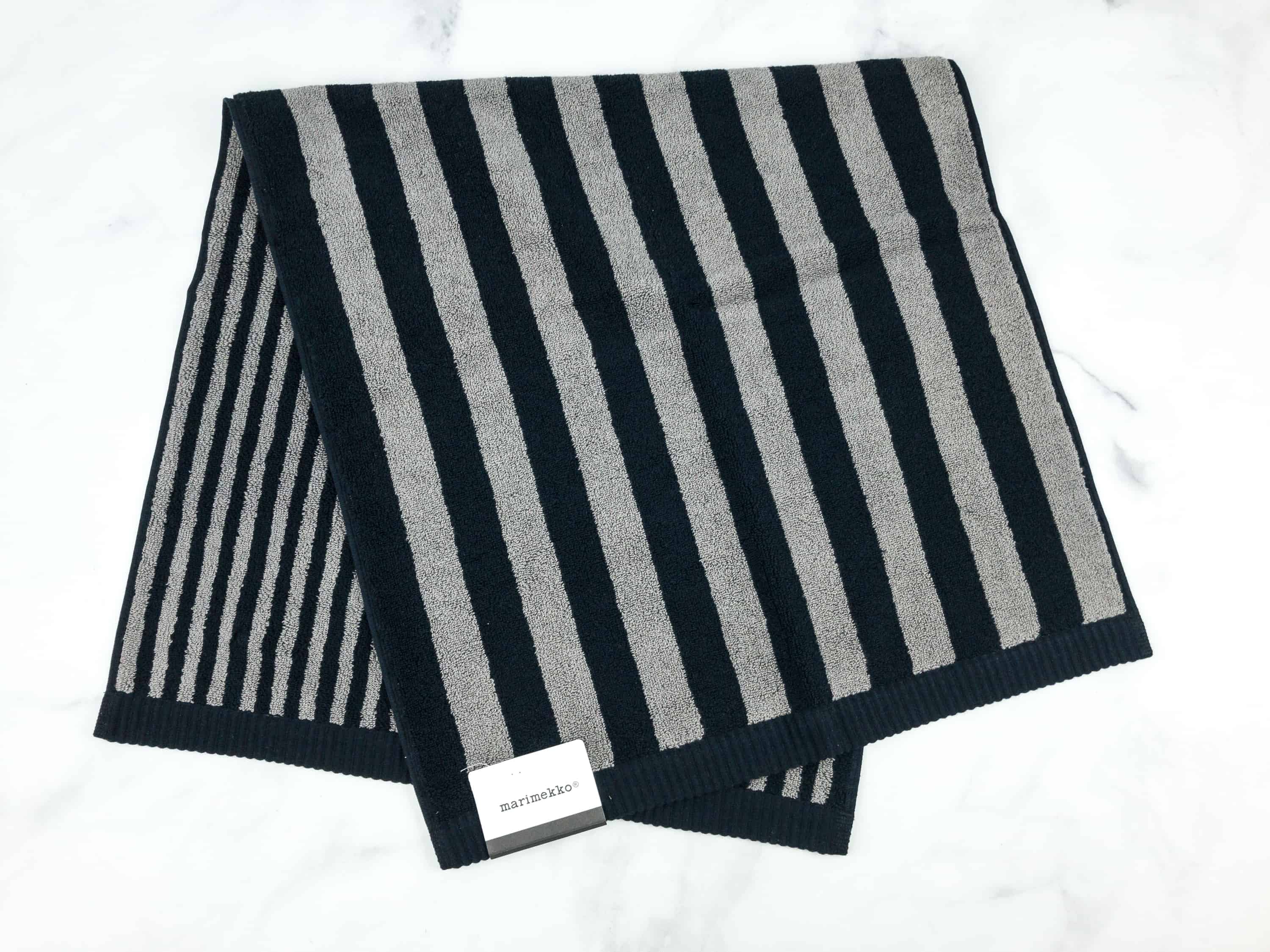 Each side of the towel has stripe designs in different widths.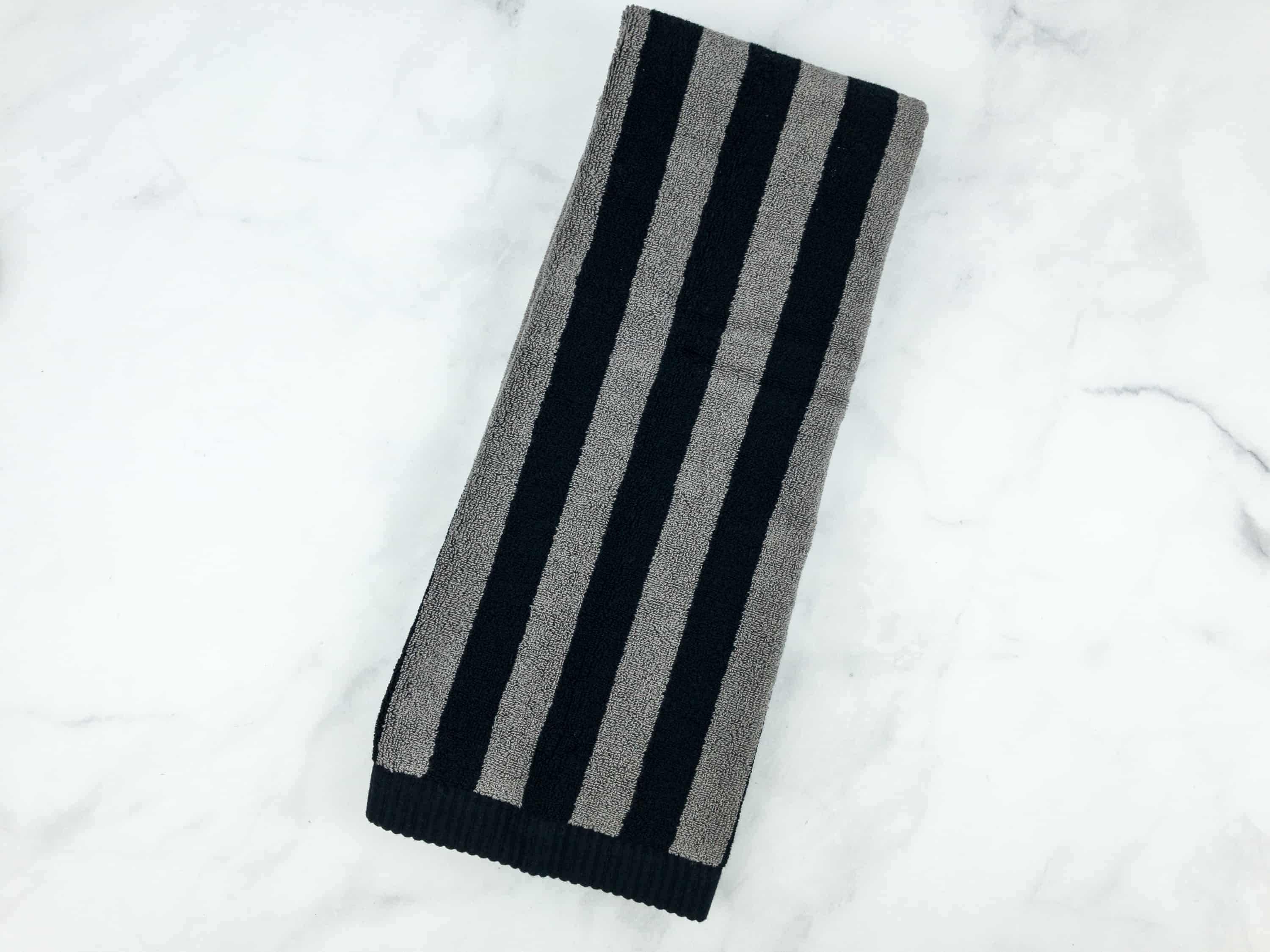 I love that it came in a dark color, as white towels are harder to take care of, especially when it gets stained.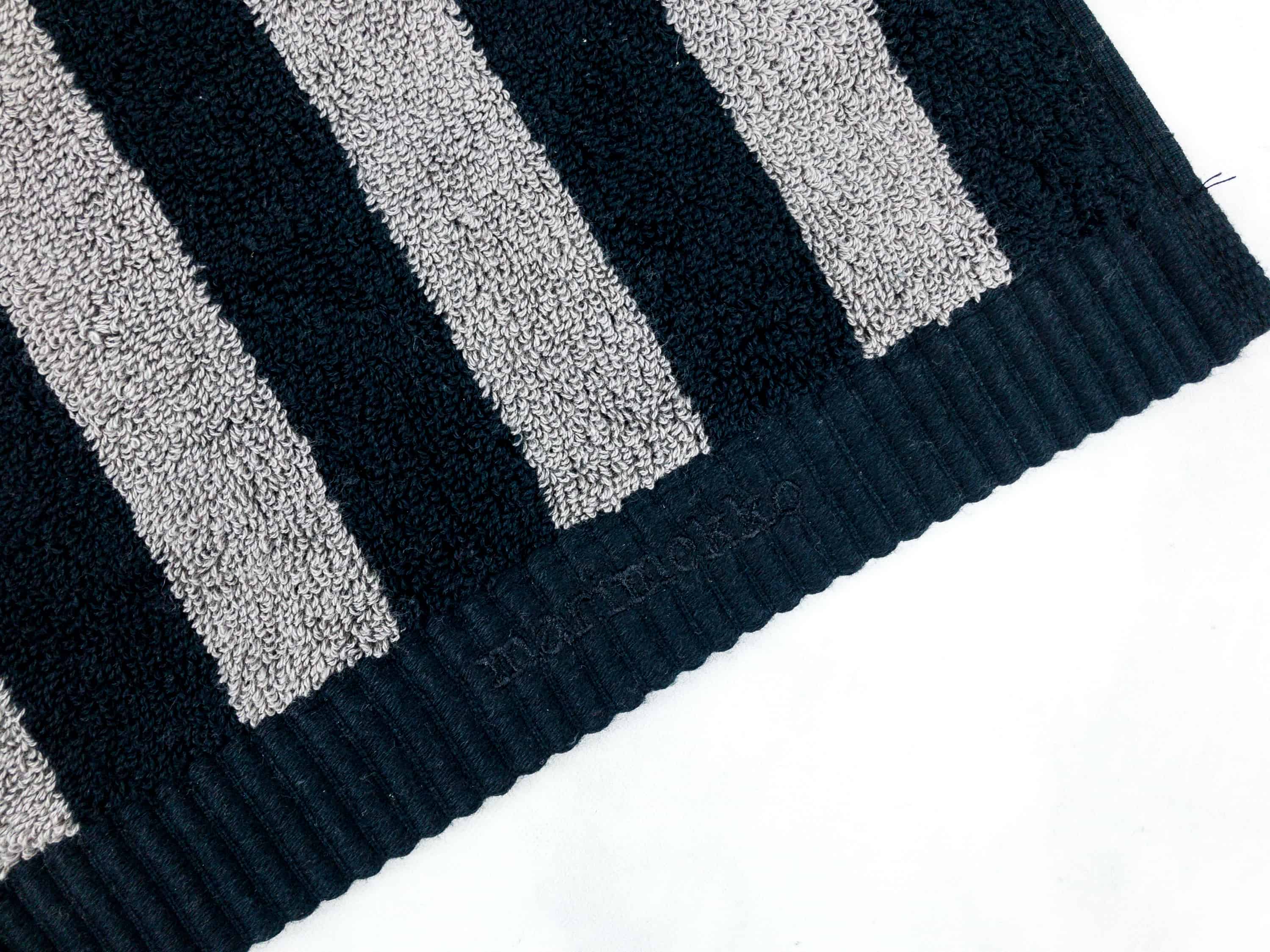 One side of the towel also has its brand embroidered on it.
Like the first box, the Scandinavian housewares and accessories in this box are all impressive. Everything is high-quality, they may be minimalist but all of them are extraordinary and artistically made. I definitely love using them and they make it so enjoyable for me to create a Scandinavian theme for my home!
Did you like this month's Norlii Box?