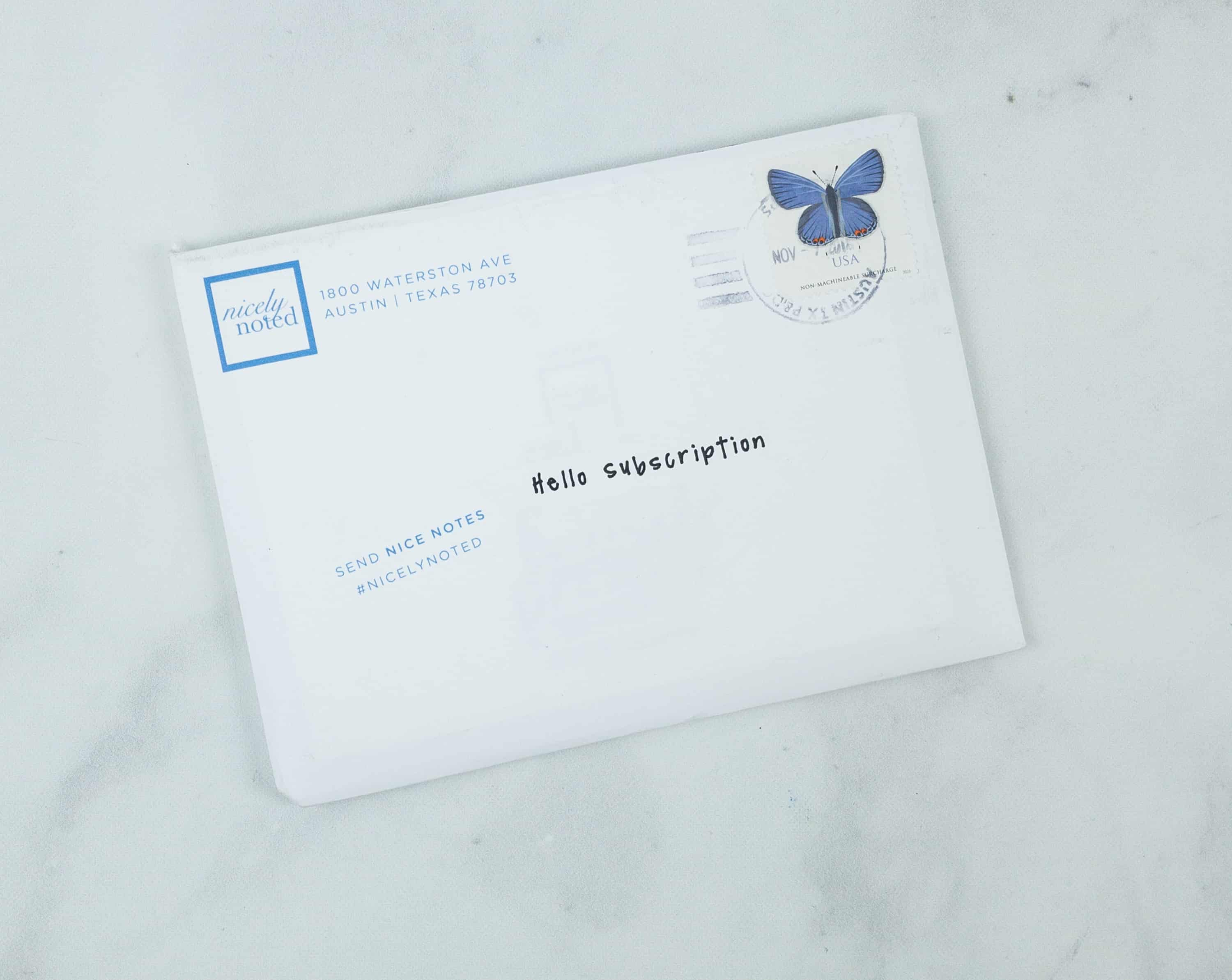 Nicely Noted is a monthly greeting card subscription. With every mailing, you'll receive a collection of handmade letterpress cards plus the stamps to send them. This is art to give away, not to keep! This subscription is absolutely perfect for anyone who wants to start (or continue) sending letters in the mail to family and friends.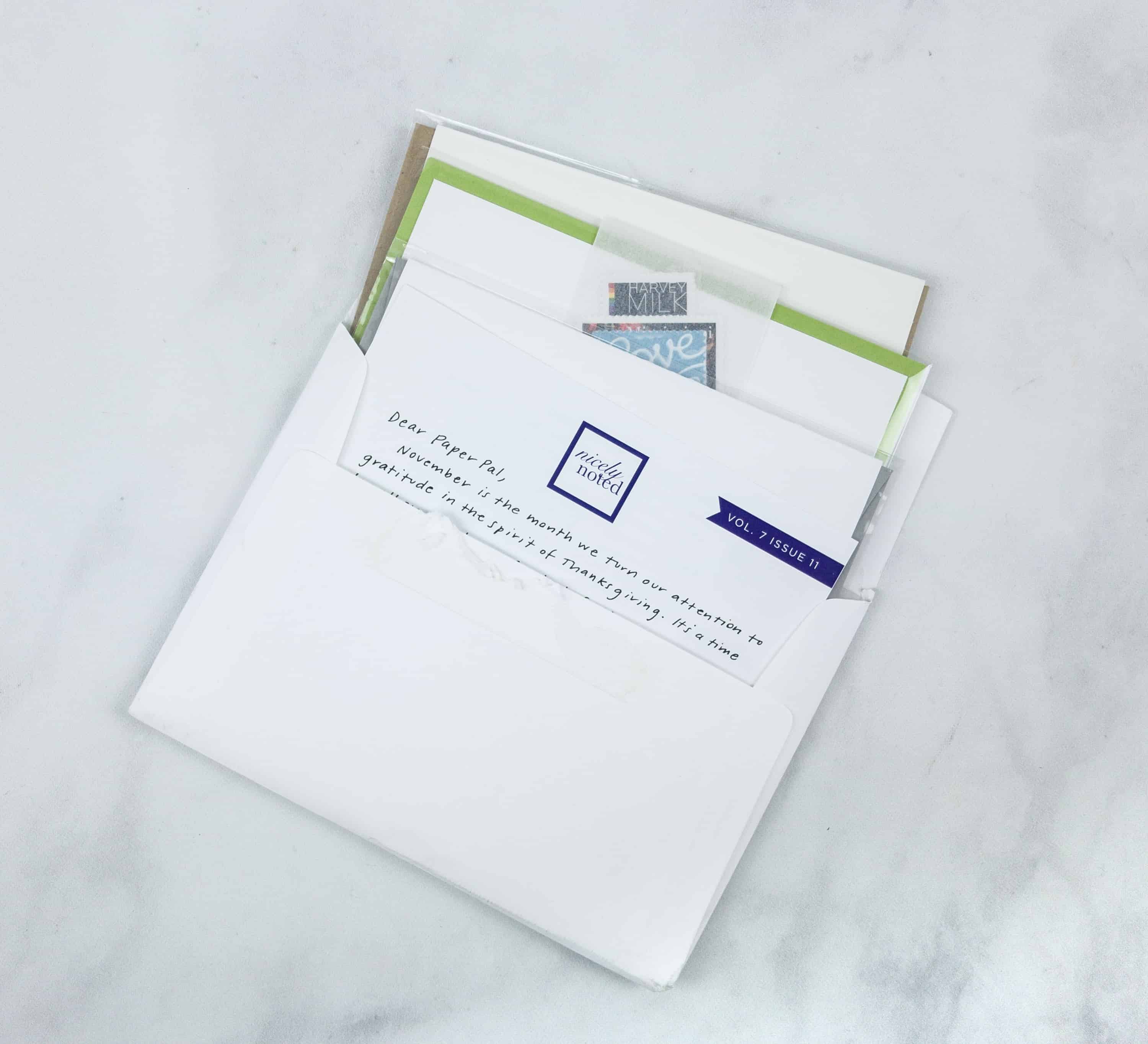 DEAL: You can get 20% off from your first month by using the code NICE20.
There's a letter from Nicely Noted!
The card features artists behind this month's collection of letterpress cards. It's nice that Nicely Noted introduces their artists and the story behind them too.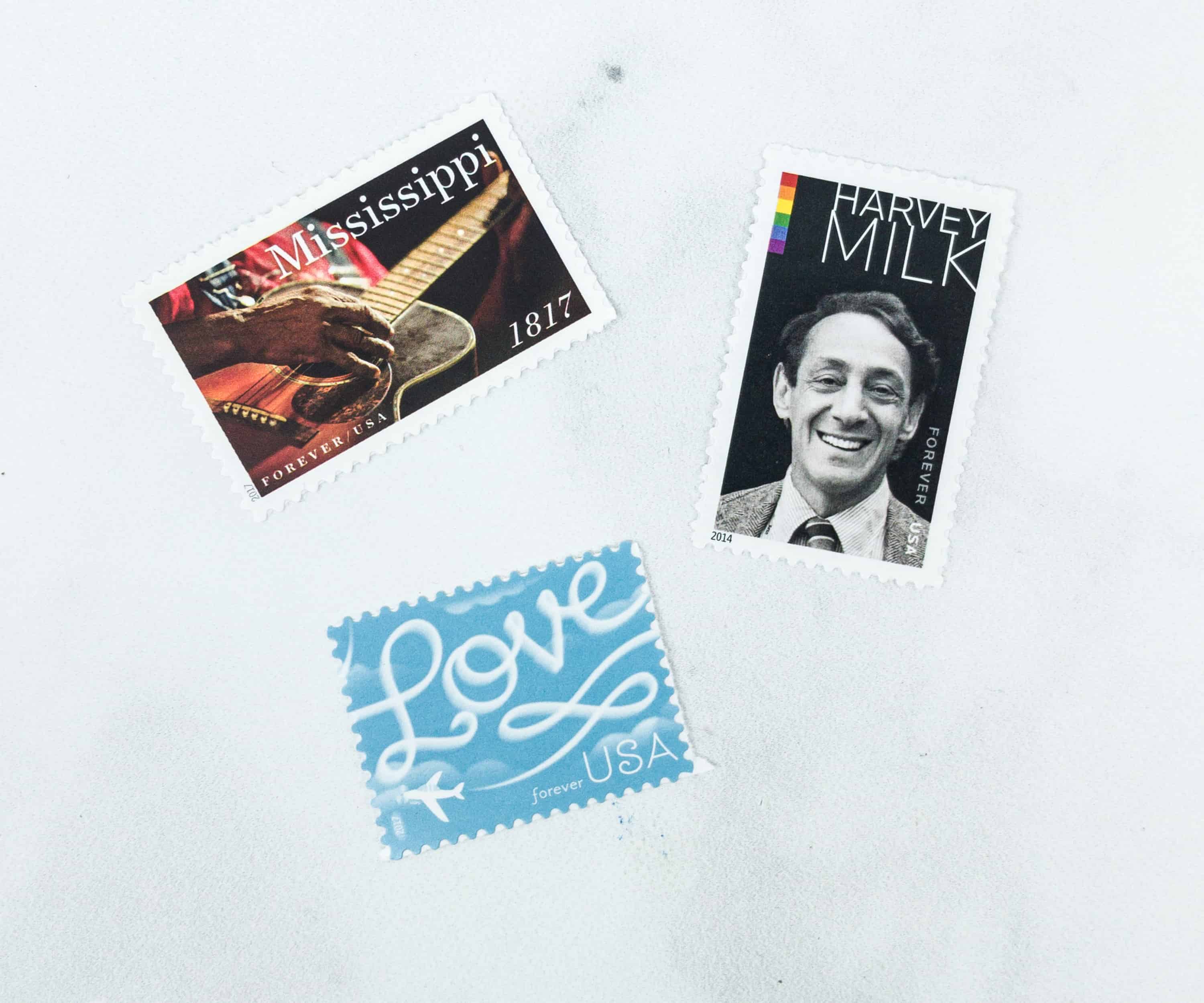 Mail Stamps. With every mailing, you will receive 3 stamps that you can mix and match with the cards.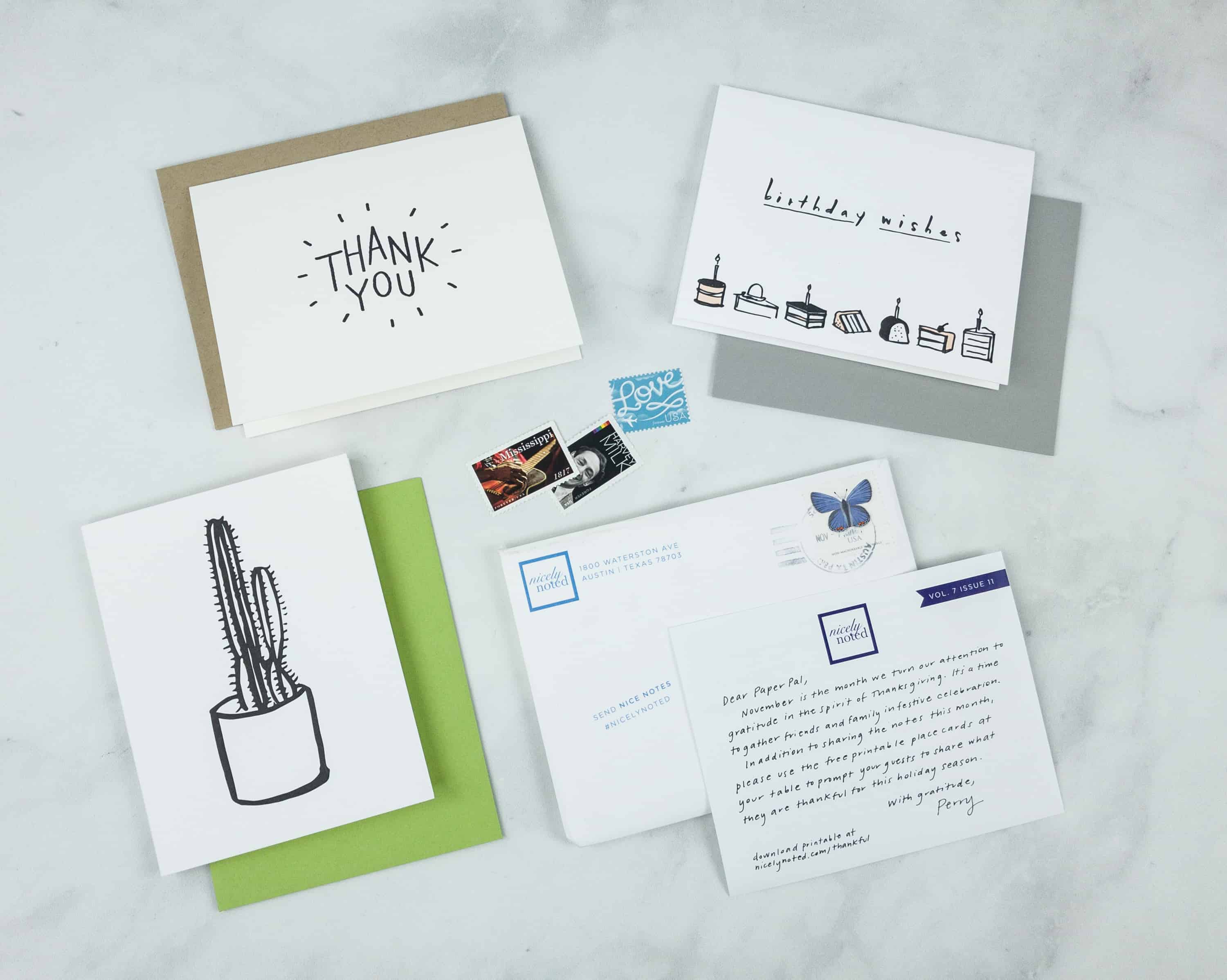 Everything I received this month!
Bench Pressed Thank You Card ($5) It's a simple and straightforward thank you card. No need for adornments and such, because the words say it all.
The Bench Pressed logo is printed at the back of the card along with Nicely Noted's logo. It also comes with a brown envelope.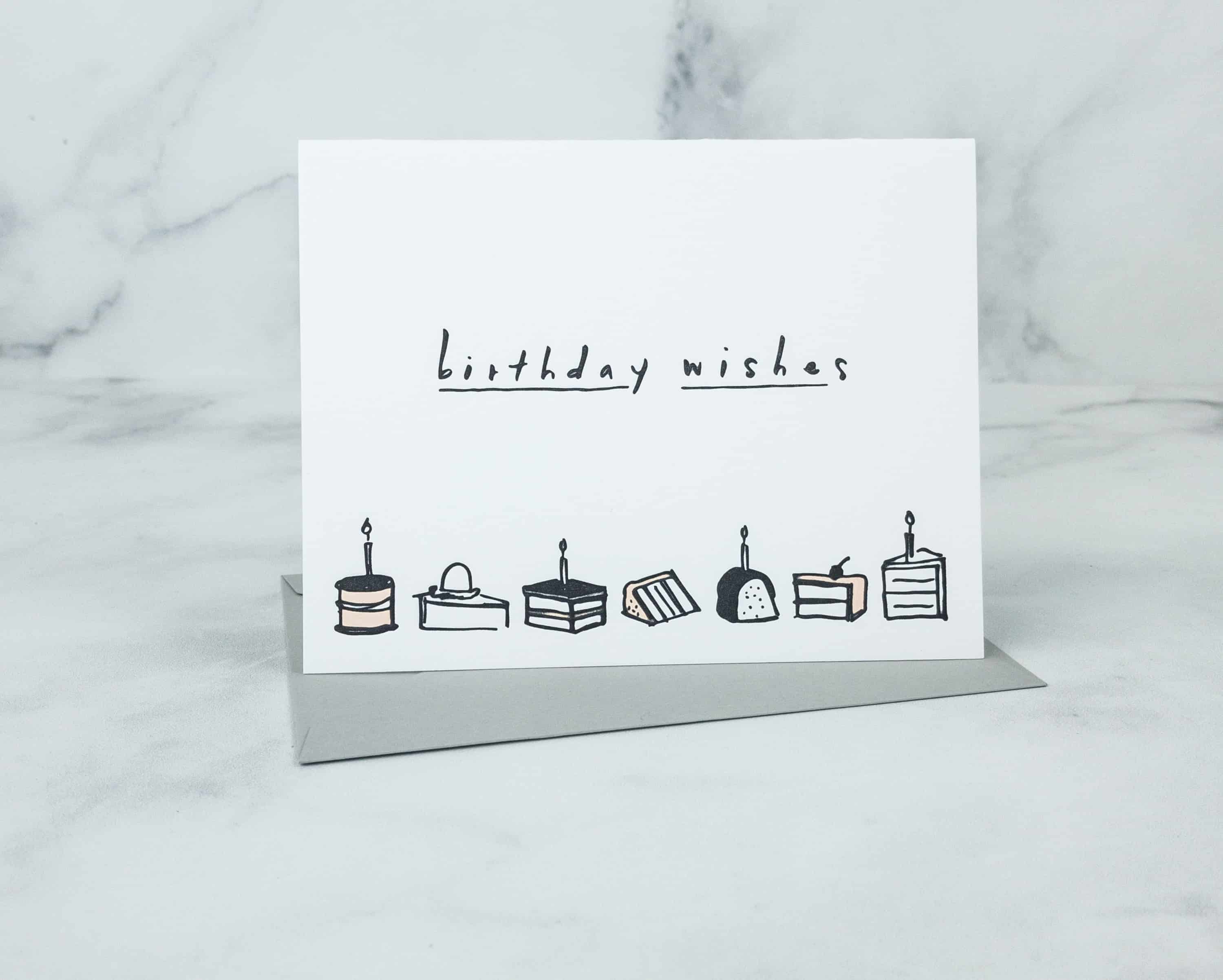 Butter Paper Co Cake Birthday Card ($5.50) It's another simple yet awesome card! There are no loud colors, but the doodles make this birthday card really cute.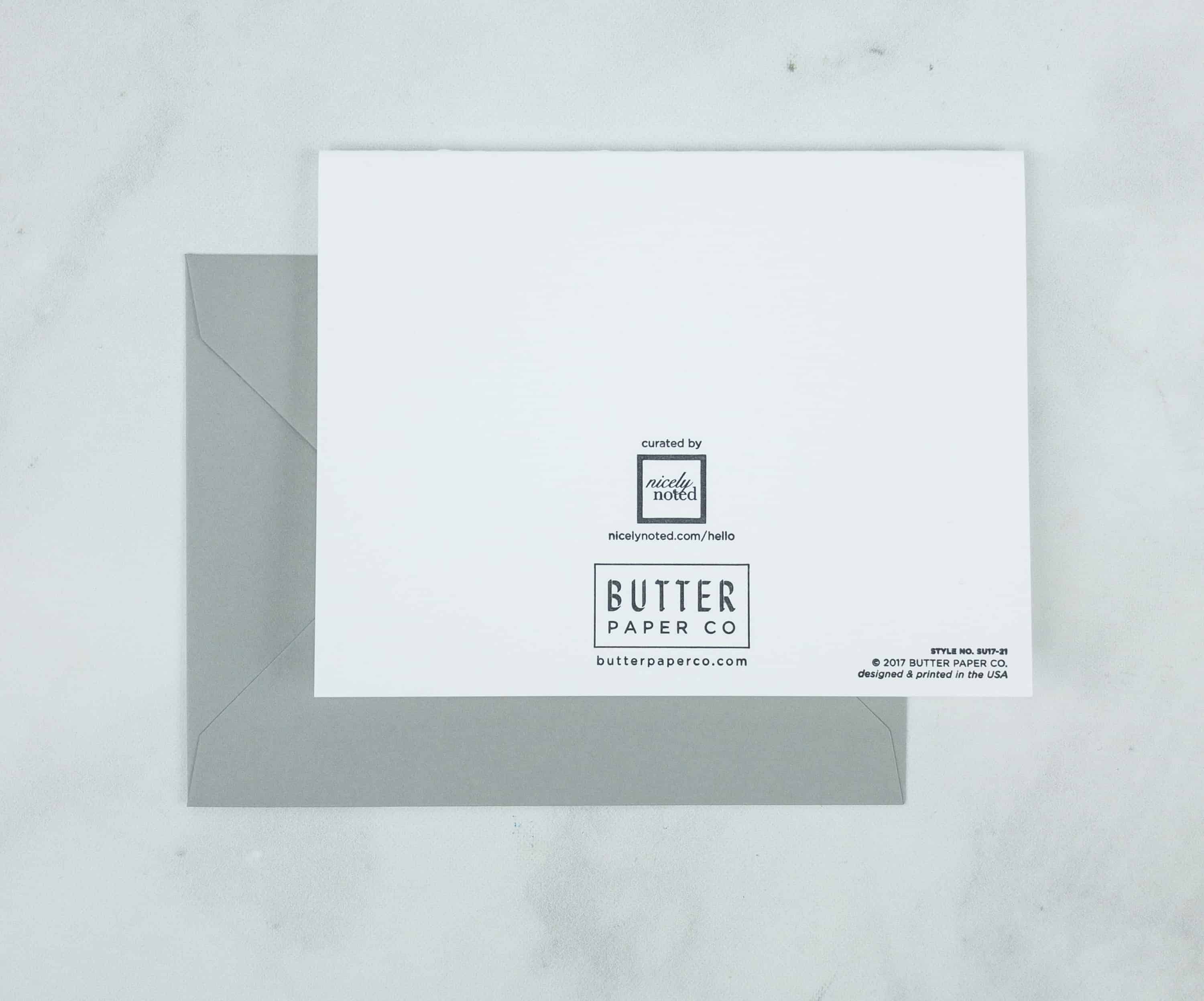 At the back of the card, there's the Nicely Noted logo and Butter Paper Co. logo. The gray envelope fits the card nicely.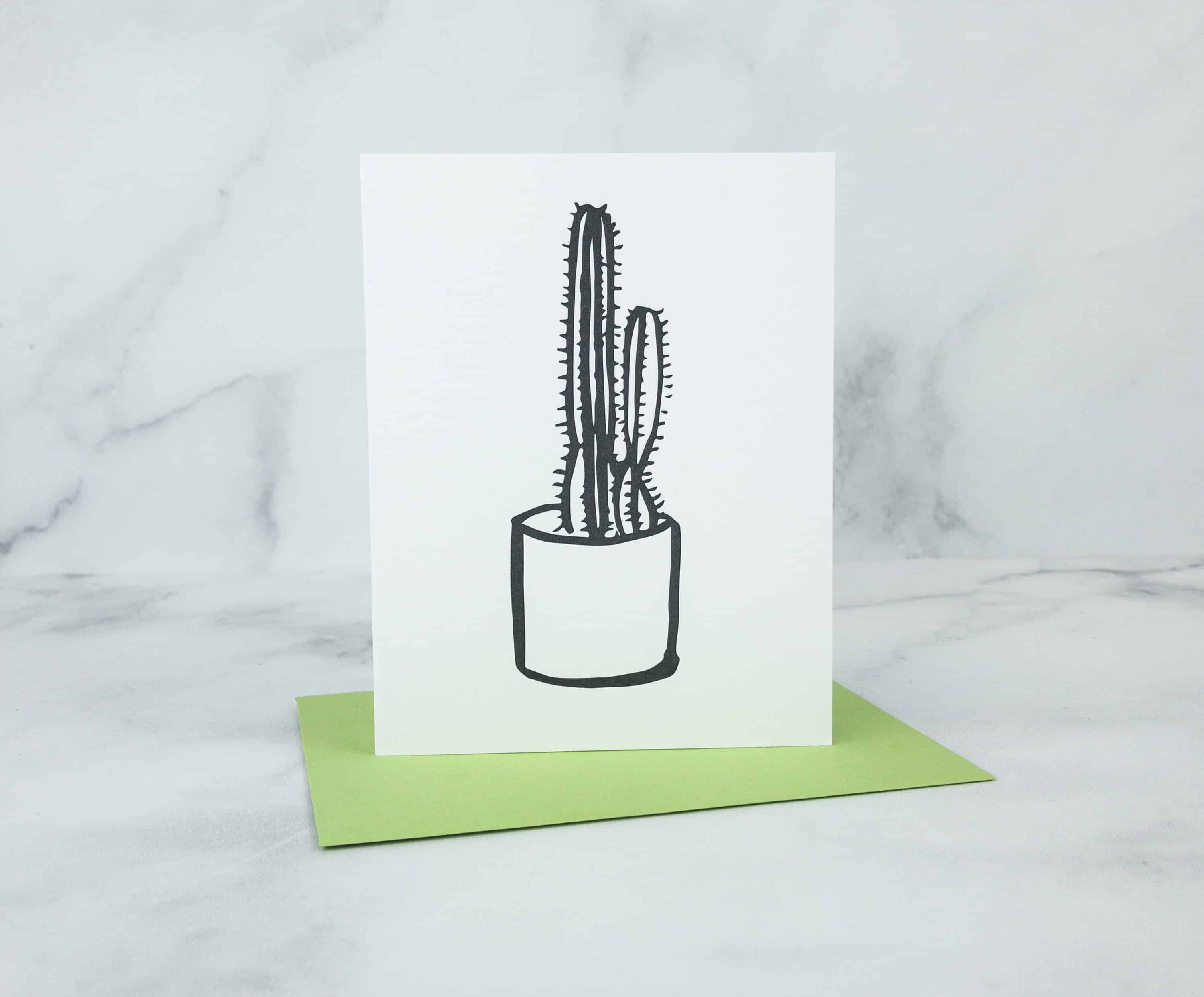 And Here We Are Design Printing Cactus Card ($5) The last one is a card you can send no matter what occasion or even when there is no occasion. There's a cactus illustration on the front and it pairs well with the light green envelope.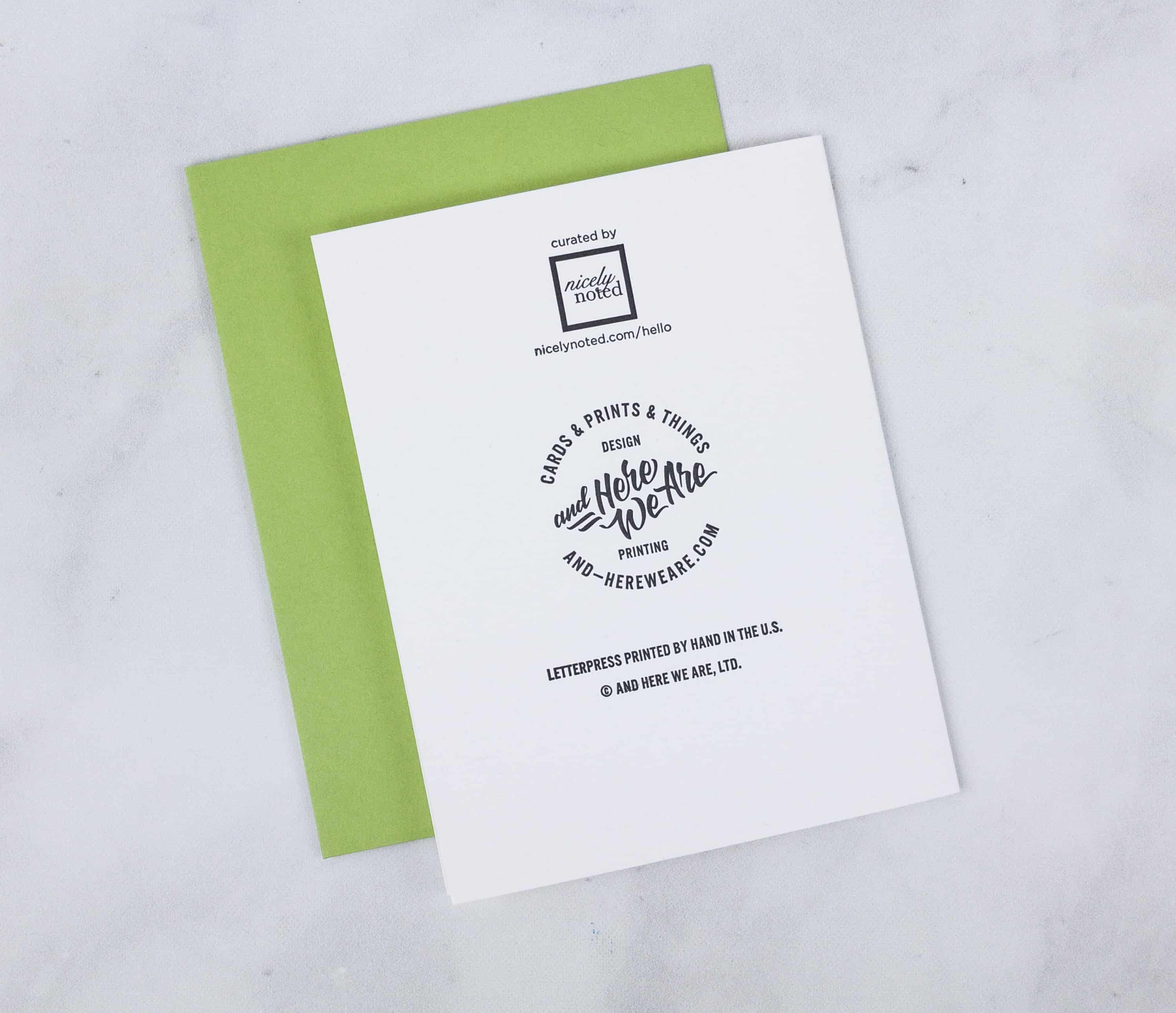 Like the other cards, the logos are printed at the back.
Nicely Noted is a subscription that I will not get tired of because I always enjoy sending letters by snail mail. I got the basic greeting card variety, including a birthday card, a thank you card, and a non-occasion card. The cards also come with envelopes and stamps, so after I write a message, all I really have to do is send them!
What do you think of this month's cards?