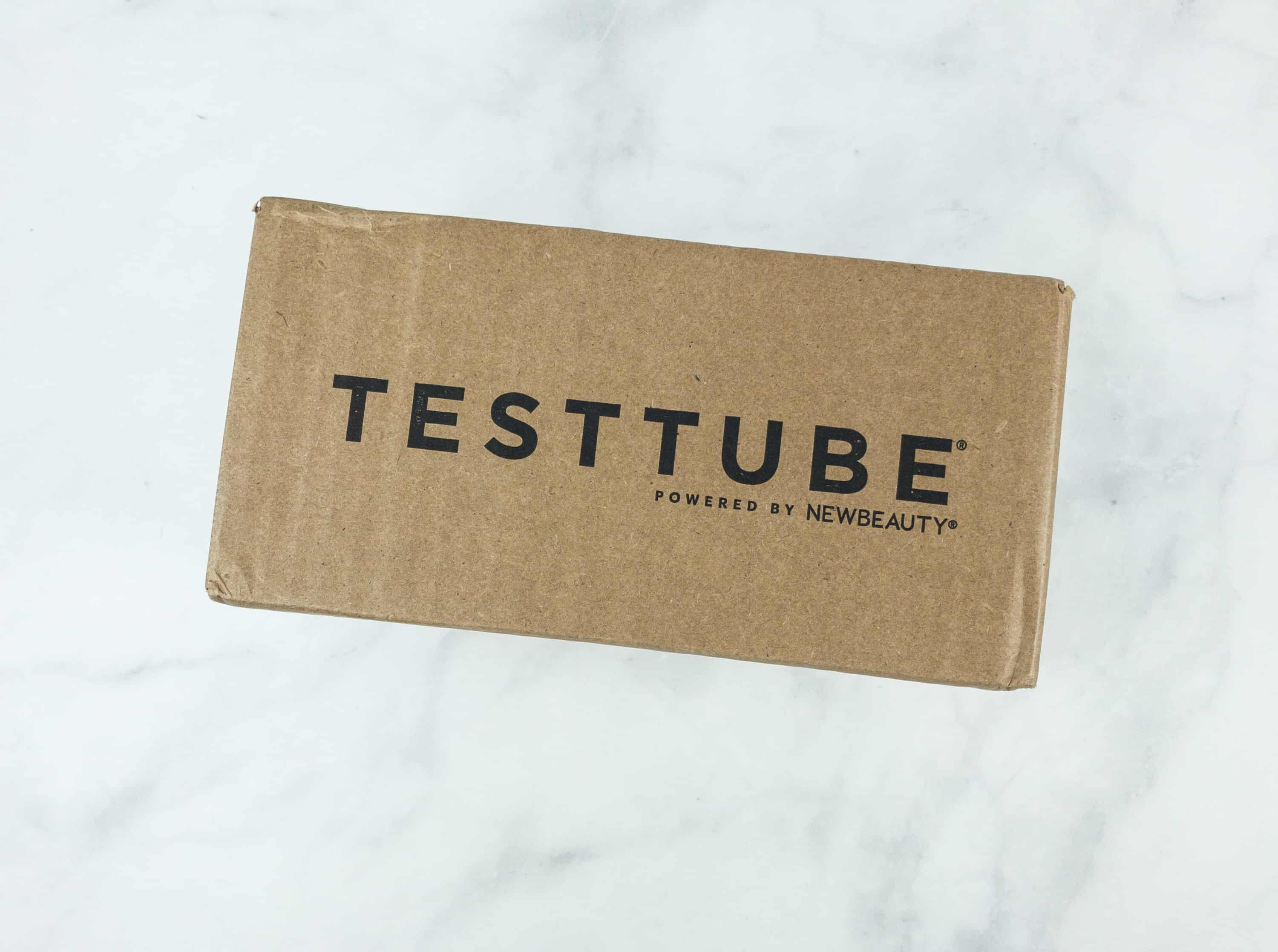 New Beauty Test Tube is a beauty subscription box filled with 10+ deluxe and full-sized luxury beauty products, plus a subscription to New Beauty Magazine, delivered quarterly. This subscription is $29.95 plus shipping and is delivered every other month.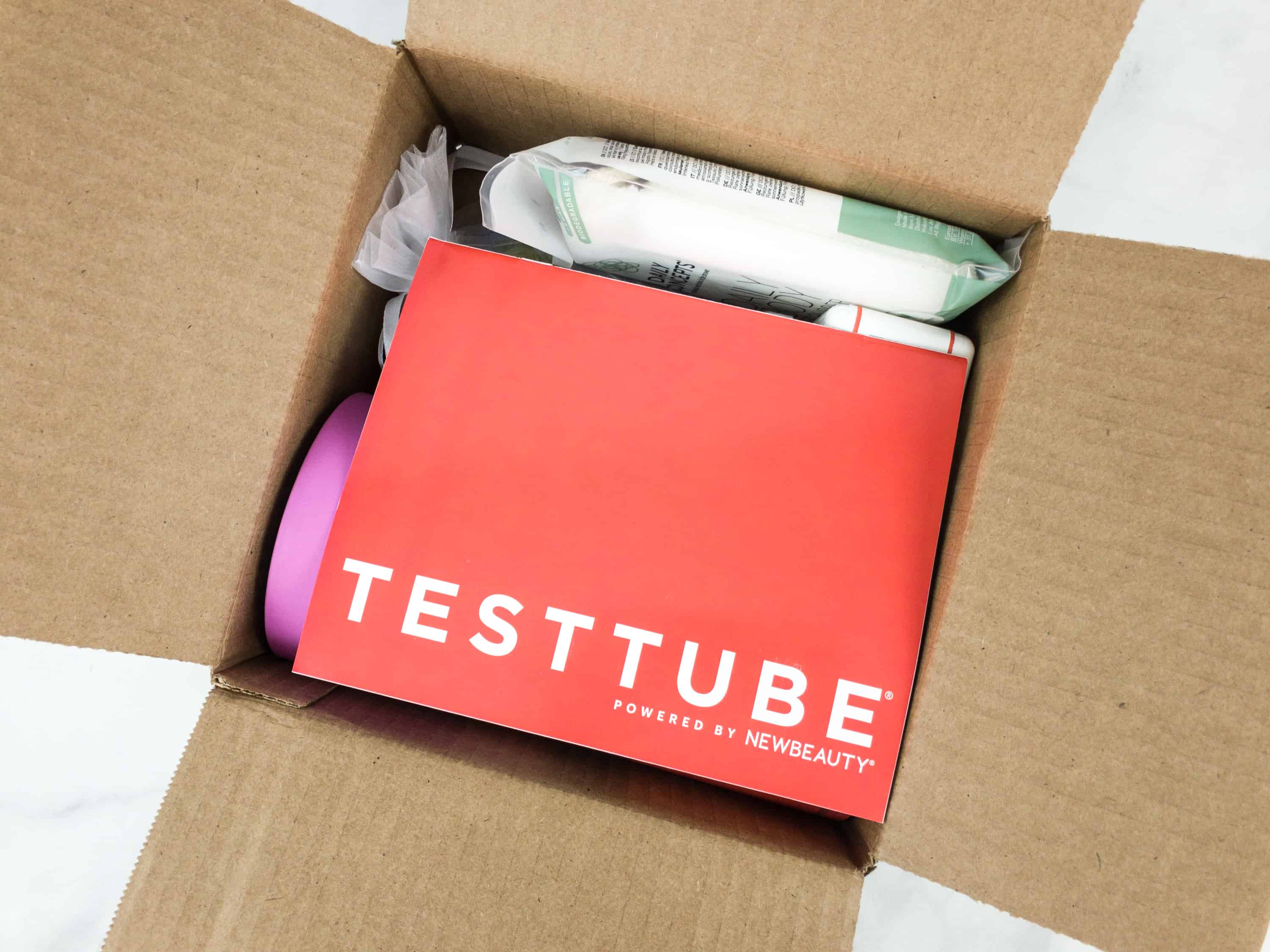 NBTT recently made some changes and now says that they offer "beauty solutions" that will help solve our biggest makeup, skin, hair, and body concerns.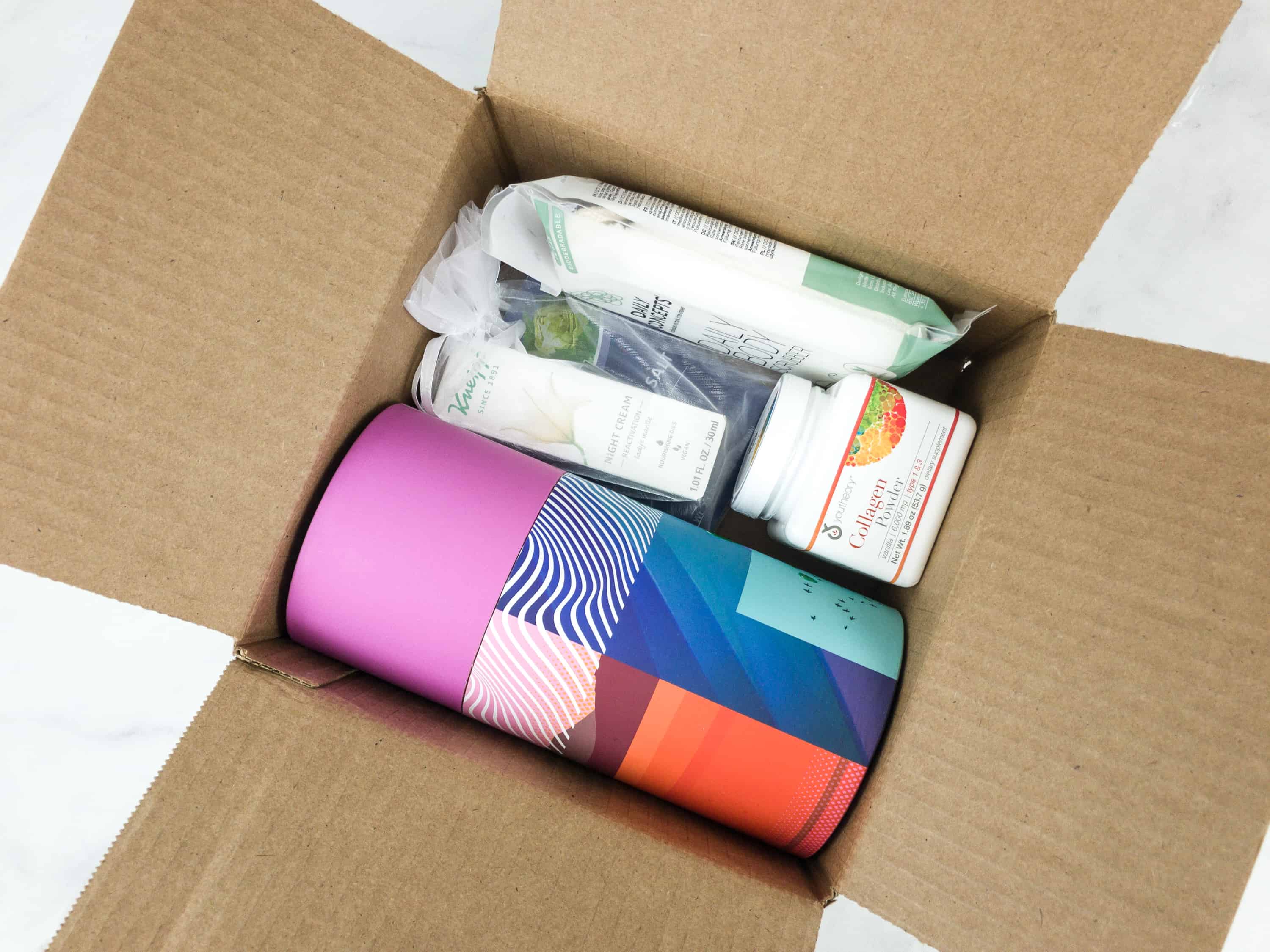 THE TUBE IS BACK! I repeat, THE TUBE IS BACK!
Each box comes with a lengthy product information booklet to teach you about everything in your haul.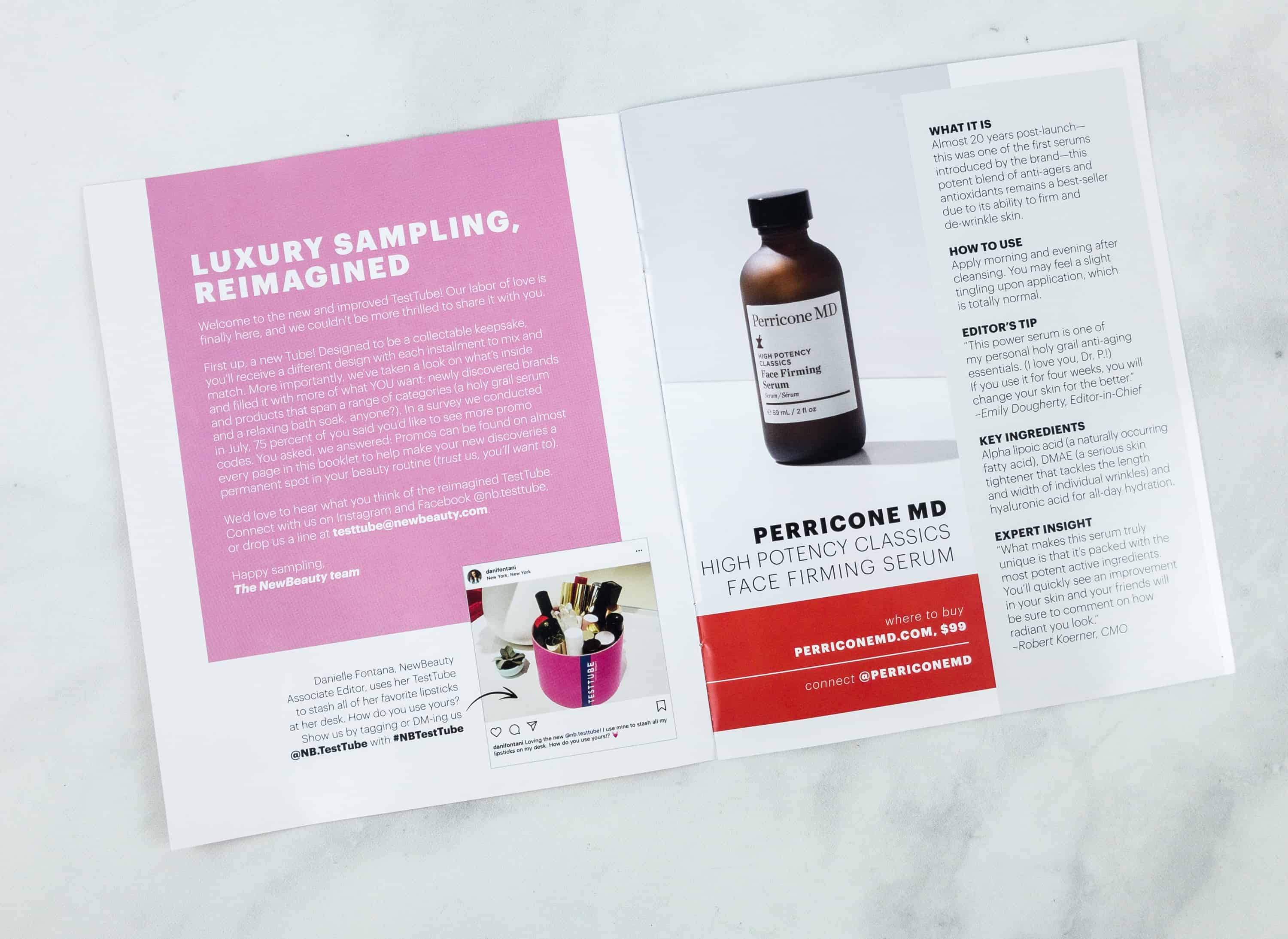 The booklet has several pages of listicles, pointing out trends and hot topics in the world beauty.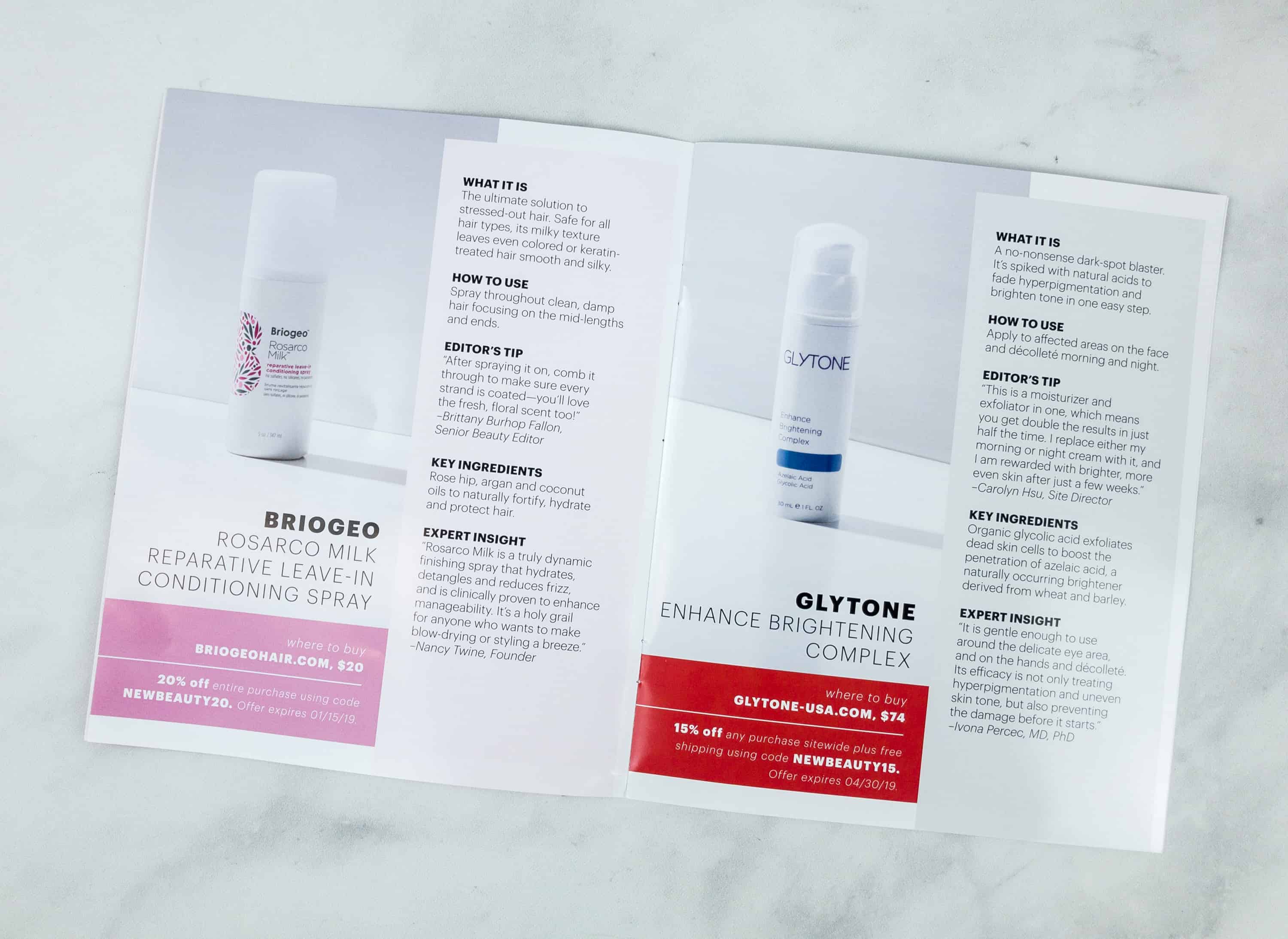 Many powerful ingredients pop up over and over again in the best beauty products — these pages explain some of the science that makes these products so effective. The booklet also has product pages that are very detailed and list the problem, solution, retail price, and insight from the editors regarding each product.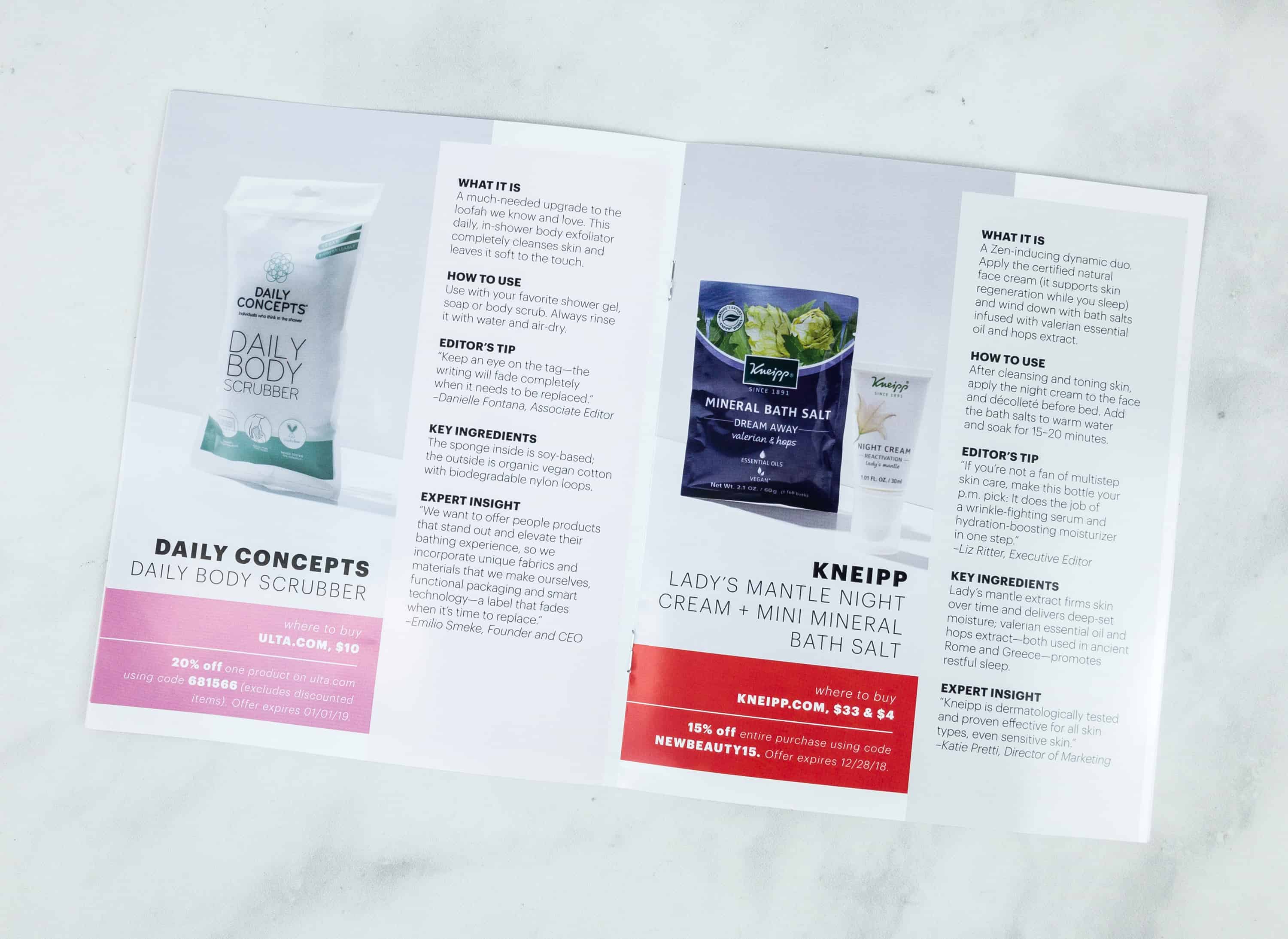 You'll notice those beneficial ingredients from the first few pages popping up all over the place. The price for a full-size version of each product is noted — you definitely get a sense of how much value is crammed into this subscription! I find the format really useful. It has tons of information, but it's broken down into quickly-scannable blurbs, and the Problem/Solution header is an instant snapshot of each product's purpose. Not every product in the tube gets listed in the booklet (sometimes! this subscription can be uneven), and there may be variations with the additional products – if there are any.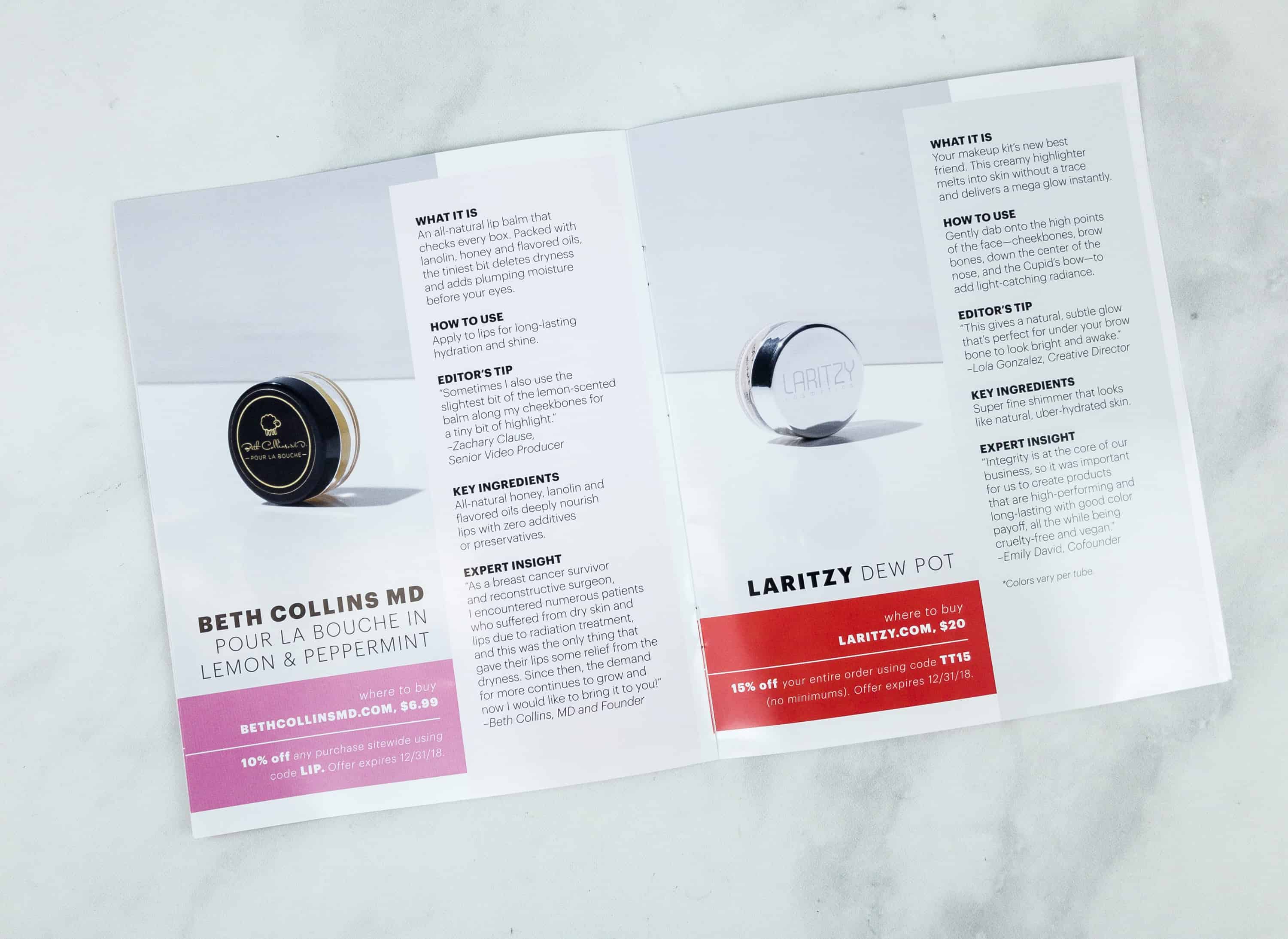 The layout is very easy on the eyes. It is not boring to read. You immediately know what the products are for and how they can help you.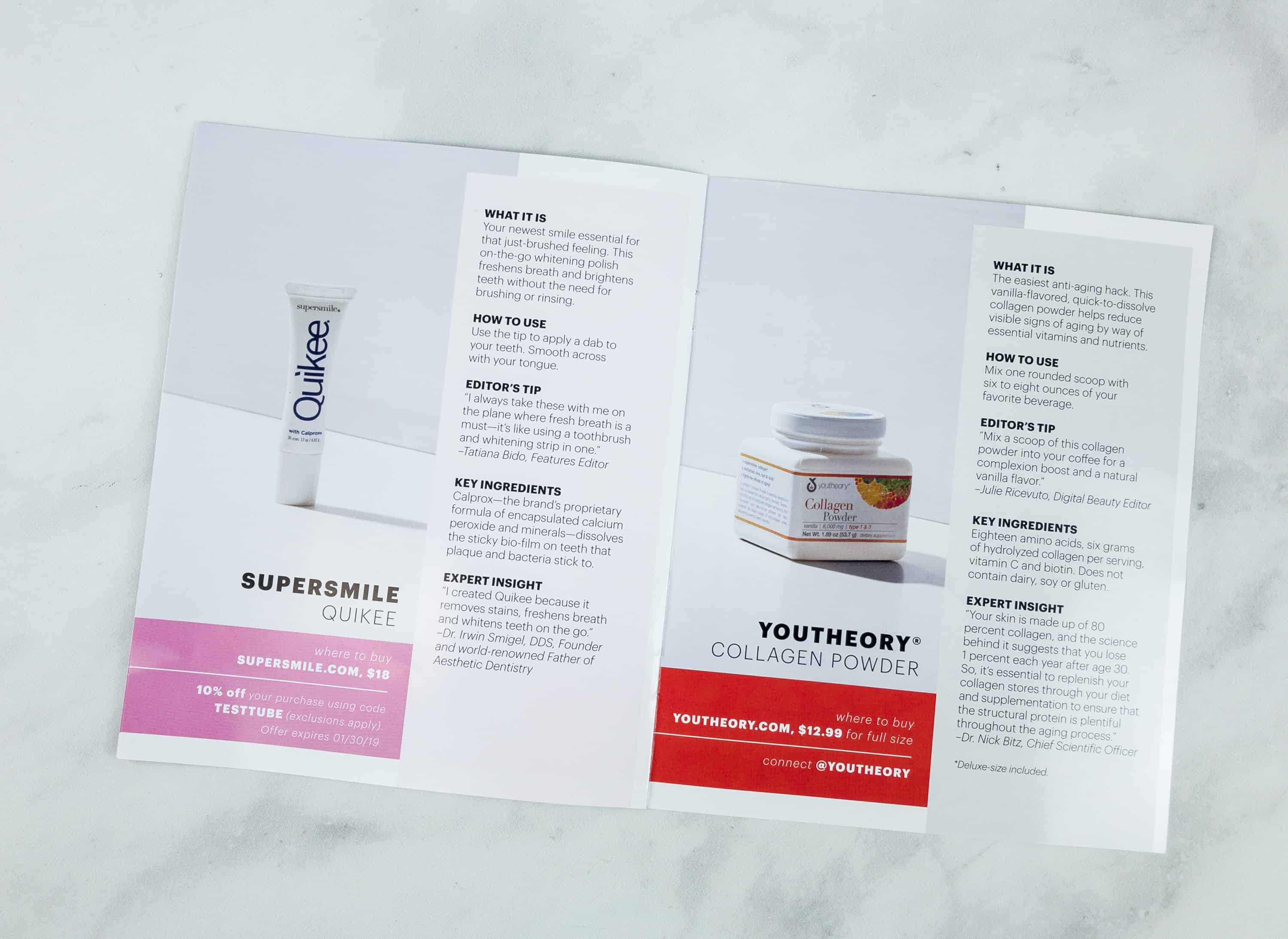 There is also the editor's tip that can help you maximize its benefits.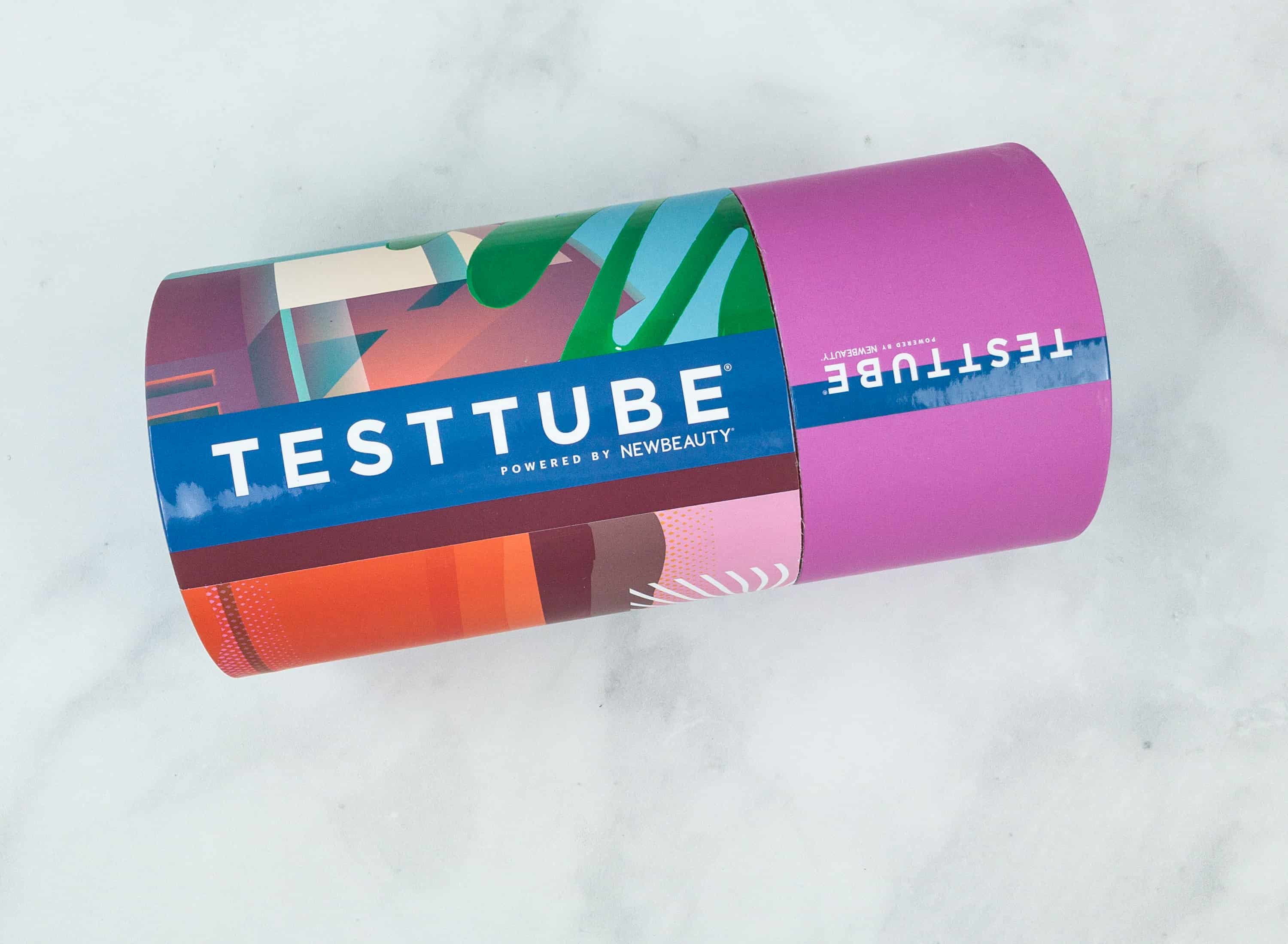 Check out this cool and colorful Testtube container!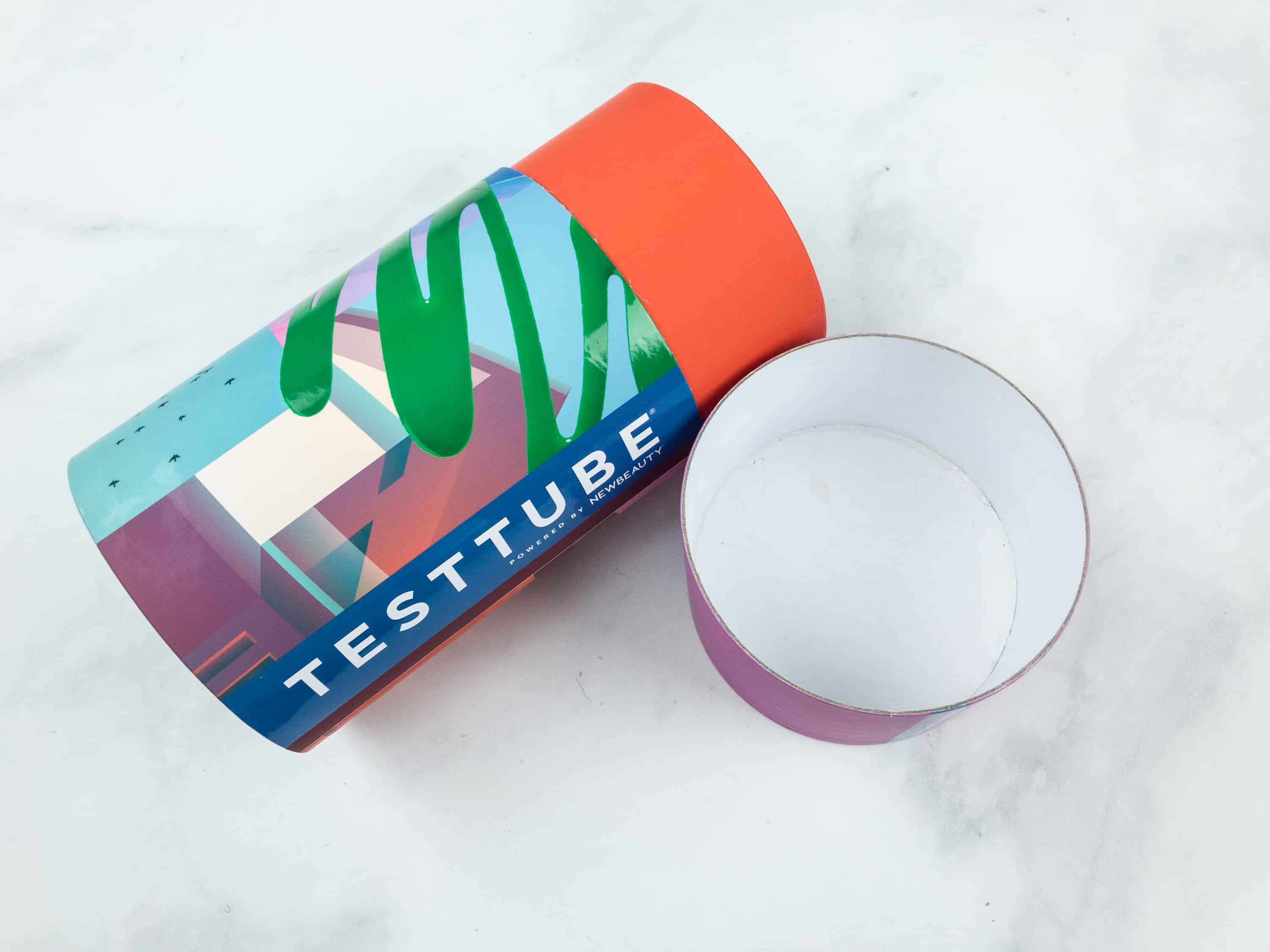 Its circumference is big enough and spacious for all our trinkets and needs. Or pencils!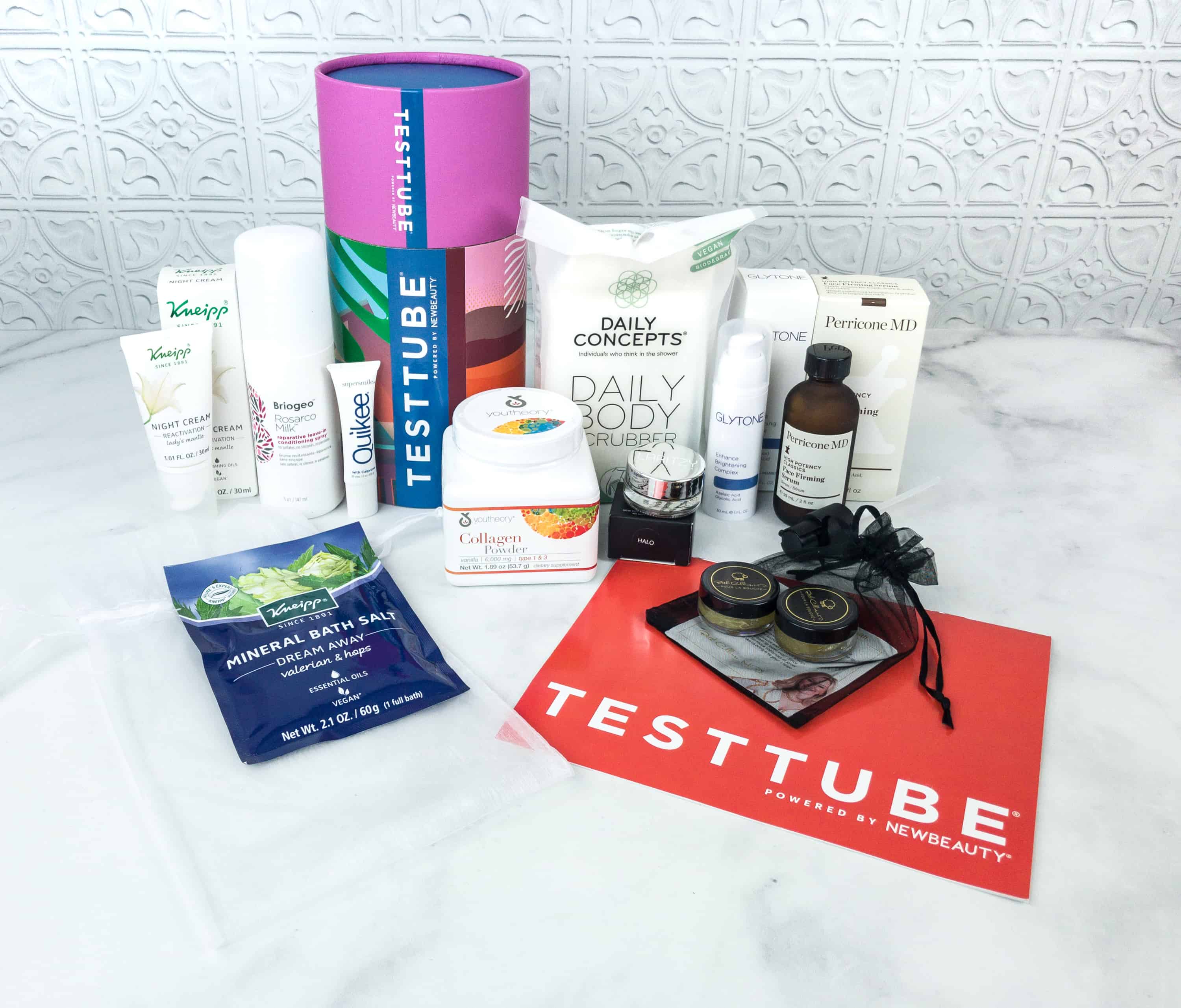 Everything in my box! NBTT promises 10 or more full-sized, and deluxe sample-sized products and at least $150 value.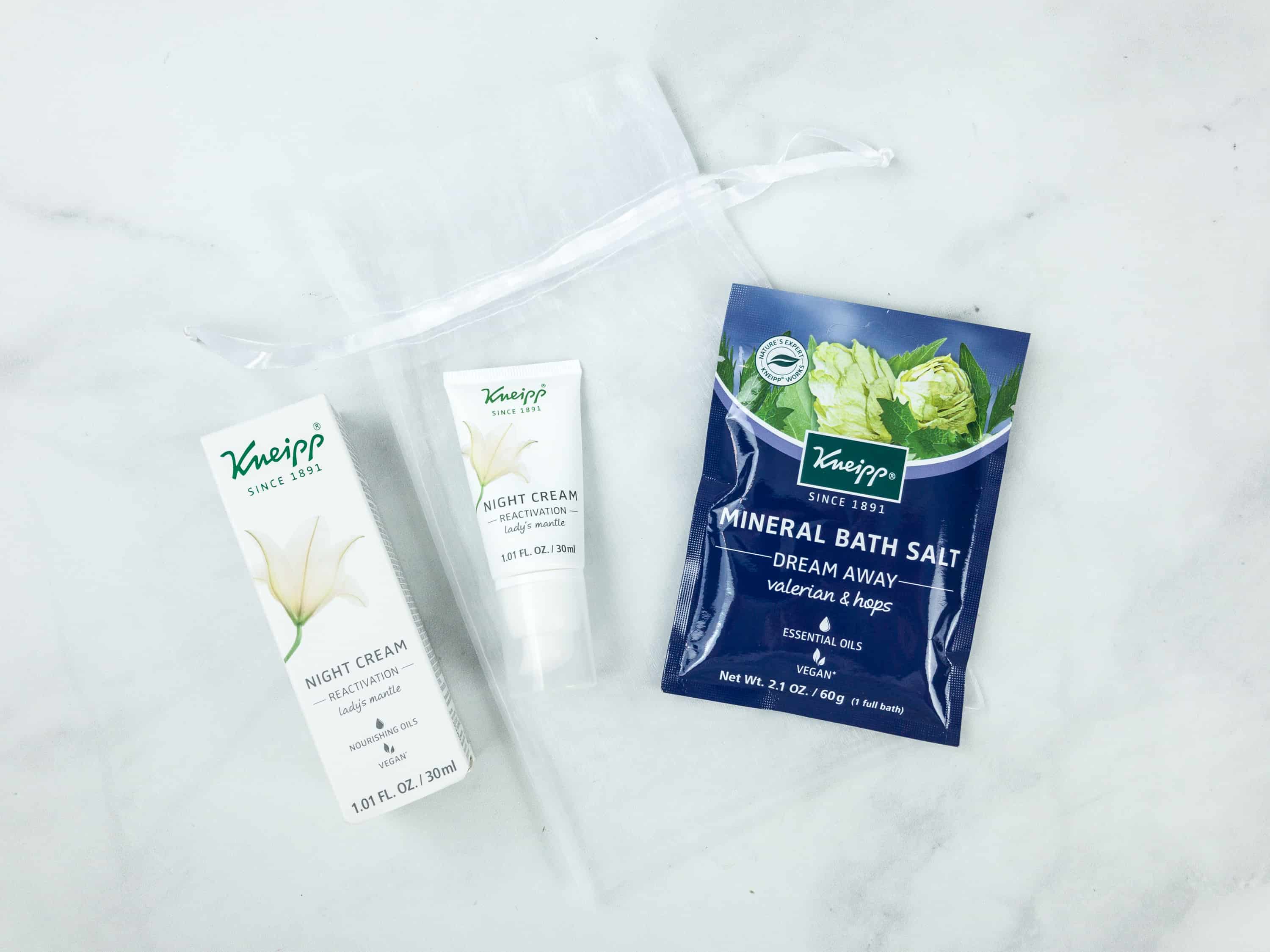 Kneipp Night Cream ($33) If you want a healthy solution for signs of aging, this vegan night cream is the way to go because it activates and supports the regeneration of the skin while you sleep. The cream helps smooth and moisturize while firming and strengthening the skin. It also protects the skin and activates regeneration.
Kneipp Mineral Bath – Dream Away ($2.26) Sleep is part of the overall wellness and these Valerian and hops bath salts with essential Valerian oil and hops extract can make it happen.
It has blue bath crystals, magnesium, calcium, and zinc that let you soak it in baths (better than Epsom salts). It smells sweet and fresh that gives you a conducive environment to rejuvenate and have a beauty sleep.
Enjoy a 15-20 minute bath by adding the bath salt to the water.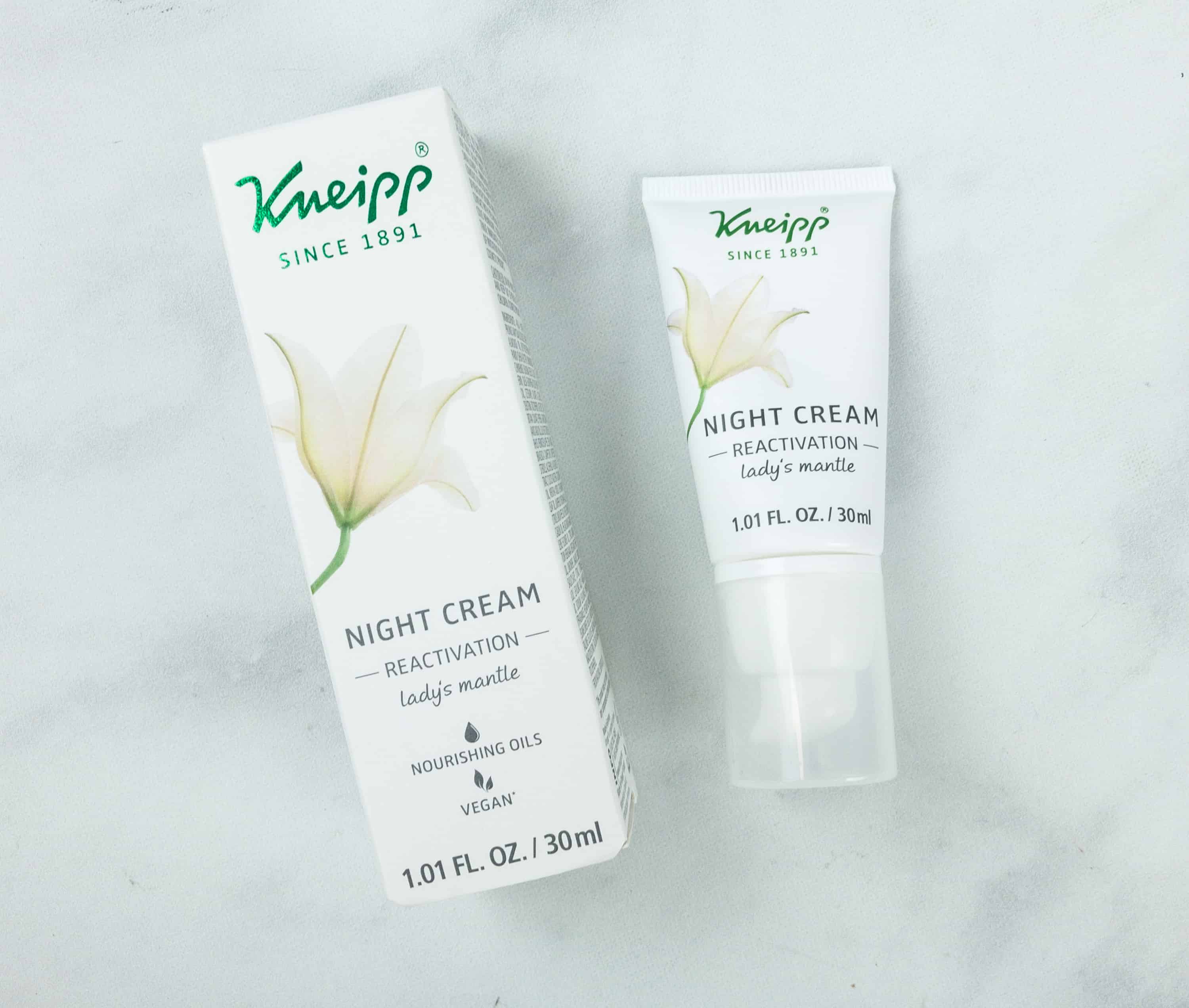 Massage the night cream gently on washed and toned face and neck. It has a nice light scent that isn't overbearing.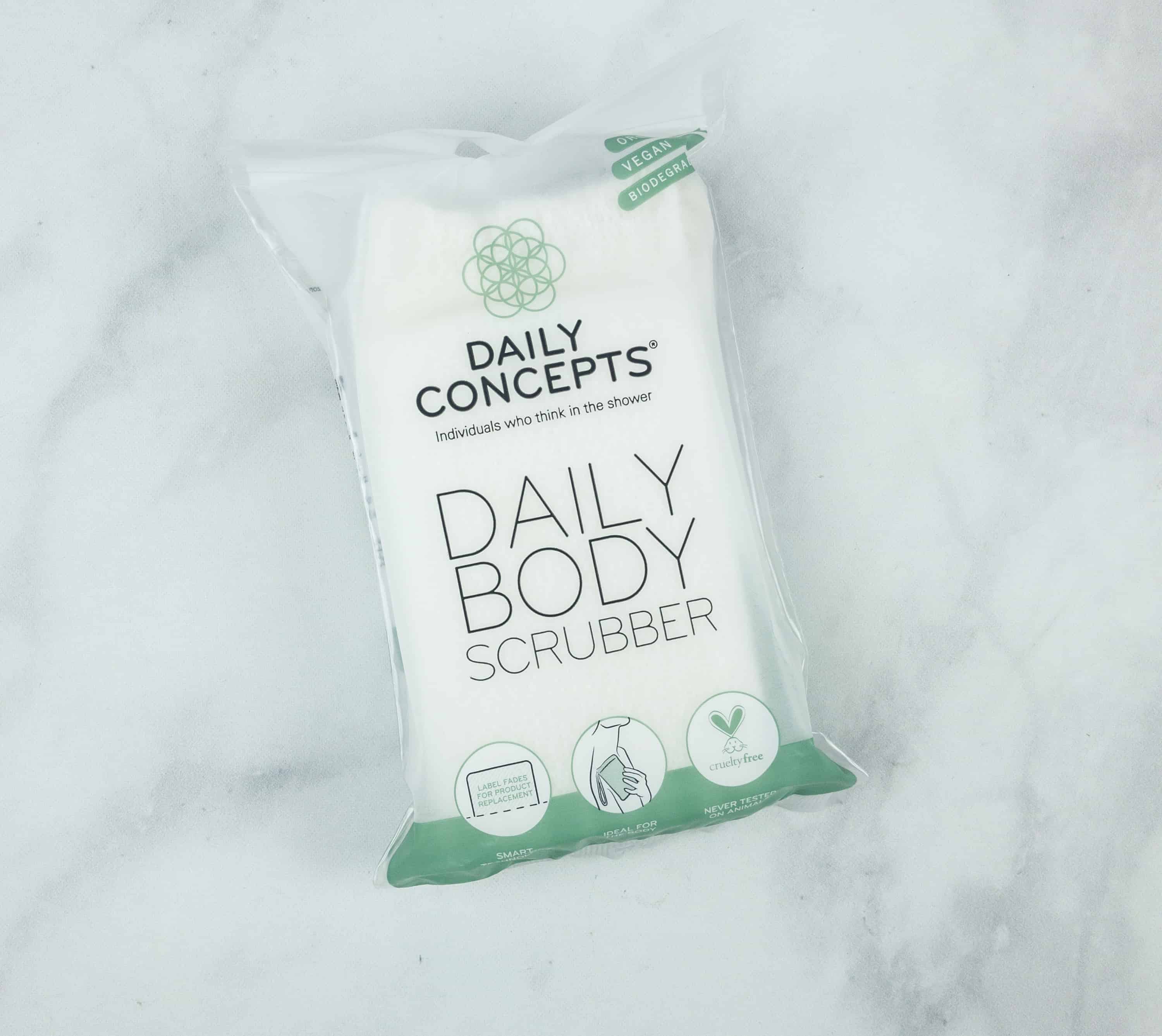 Daily Concepts Daily Body Scrubber ($10) It's a daily scrubber that creates a rich lather because it has natural cotton base layer with nylon exfoliating loops, environmentally friendly and soy-based foam material inside. It has a label indicator that fades when it's time to change the scrubber, too!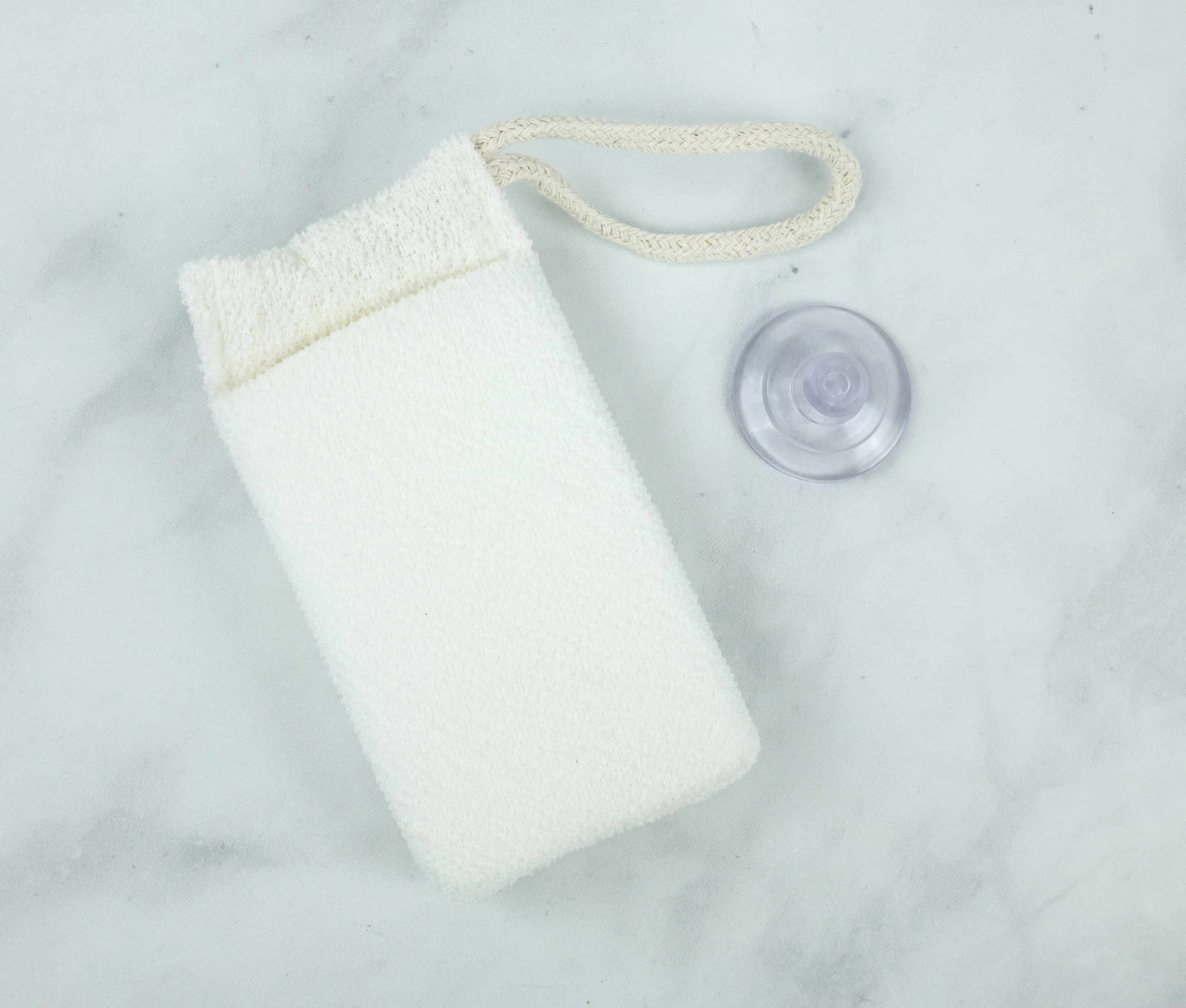 Gently massage the skin and exfoliate. After you wet the scrubber, you can use with gel, soap or body scrub and rinse with water and air dry. It is cruelty-free. I love that they include the hanger, too. It's a perfect box item!
Beth Collins MD Pour Le Bouche Lemon Lip Balm ($6.99) and Beth Collins MD Pour Le Bouche Peppermint Lip Balm ($6.99) Both products are an all-natural lip balm that soothe and nourish your lips. There are no additives or preservatives in it.
The balm's formula is made by Dr. Collins, a certified plastic surgeon specializing in cosmetic surgery.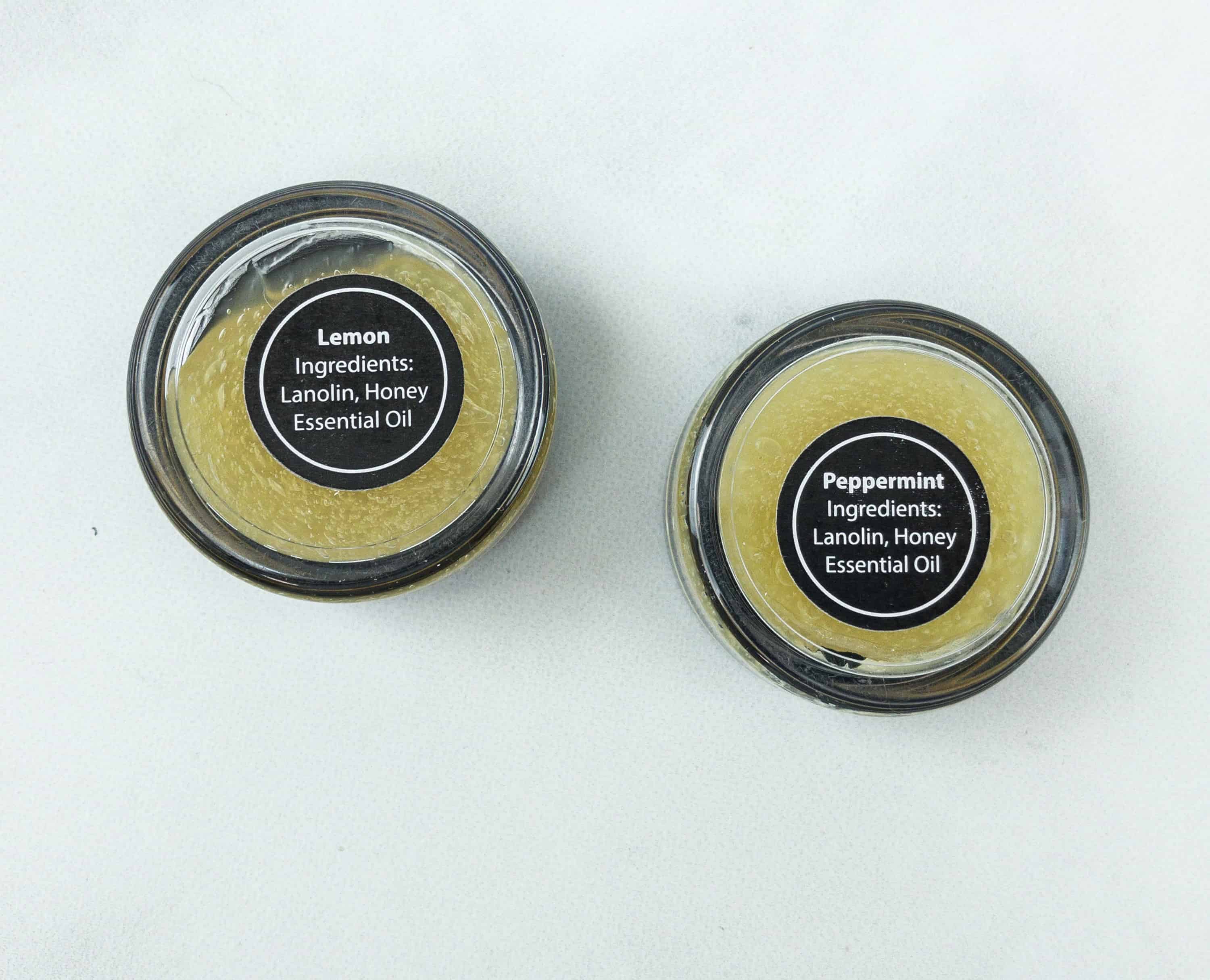 Both flavors contain lanolin, honey, and essential oils.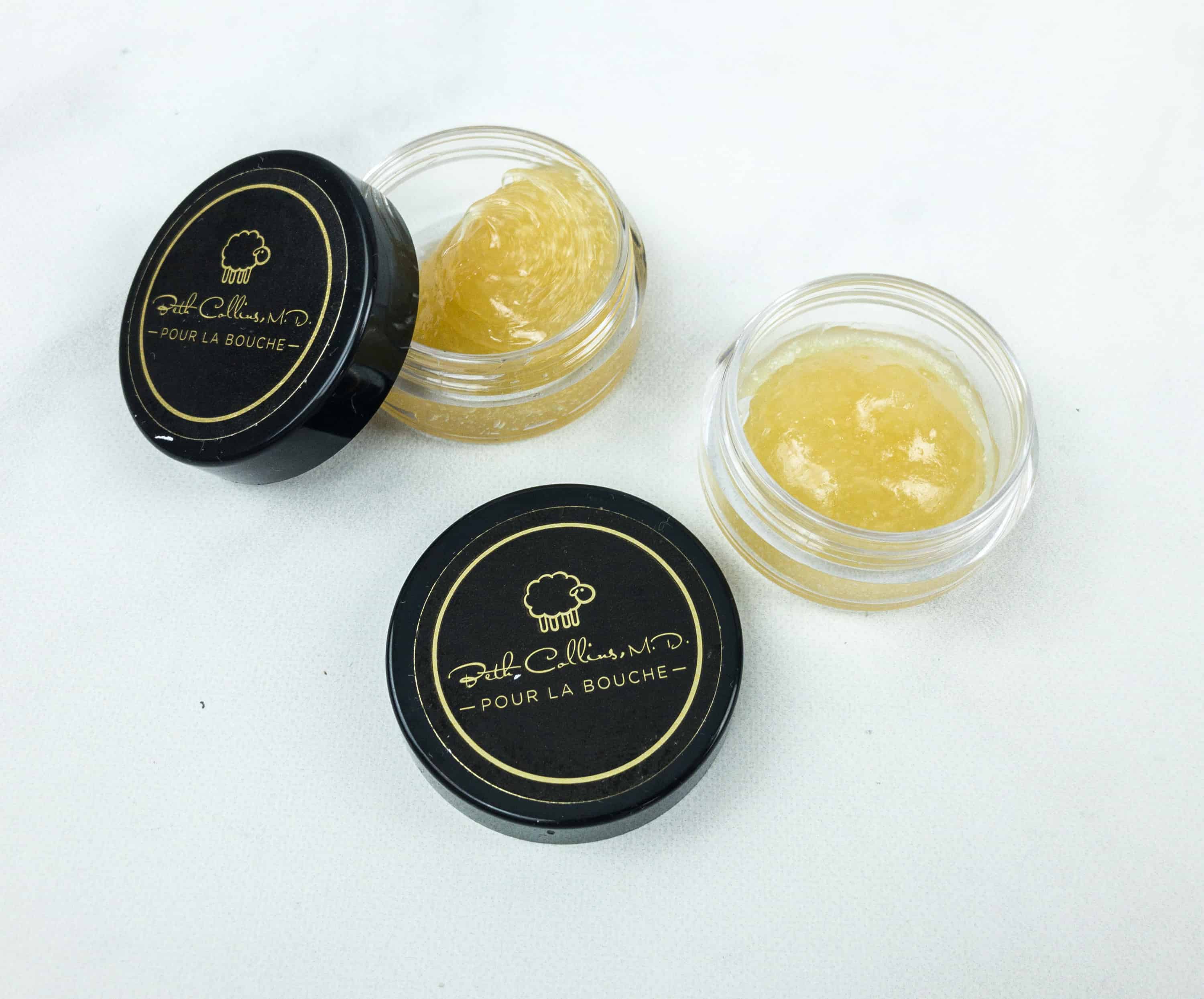 Look at the clear yellow gel consistency! It feels good when applied to lips (although not everyone will be down with lanolin lip application). They have different aromas and flavors but they're basically the same in effectively moisturizing and hydrating my lips.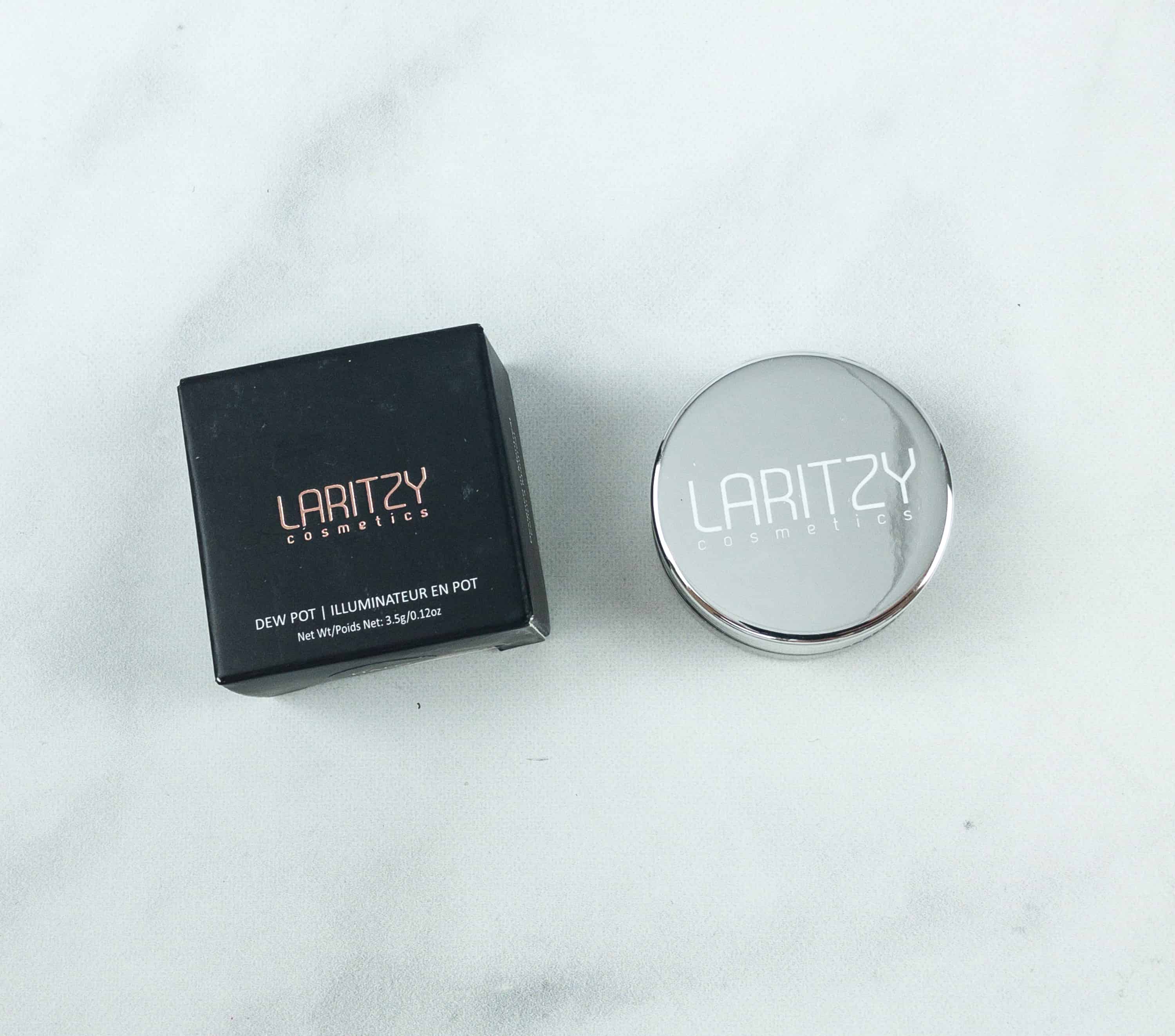 LaRitzy Dew Pot ($20 Full Size) This smooth, ultrafine, and blendable highlighter will keep you radiant and dewy all day. You can go for a subtle shimmer or a build it up or have a full-on glammed up look.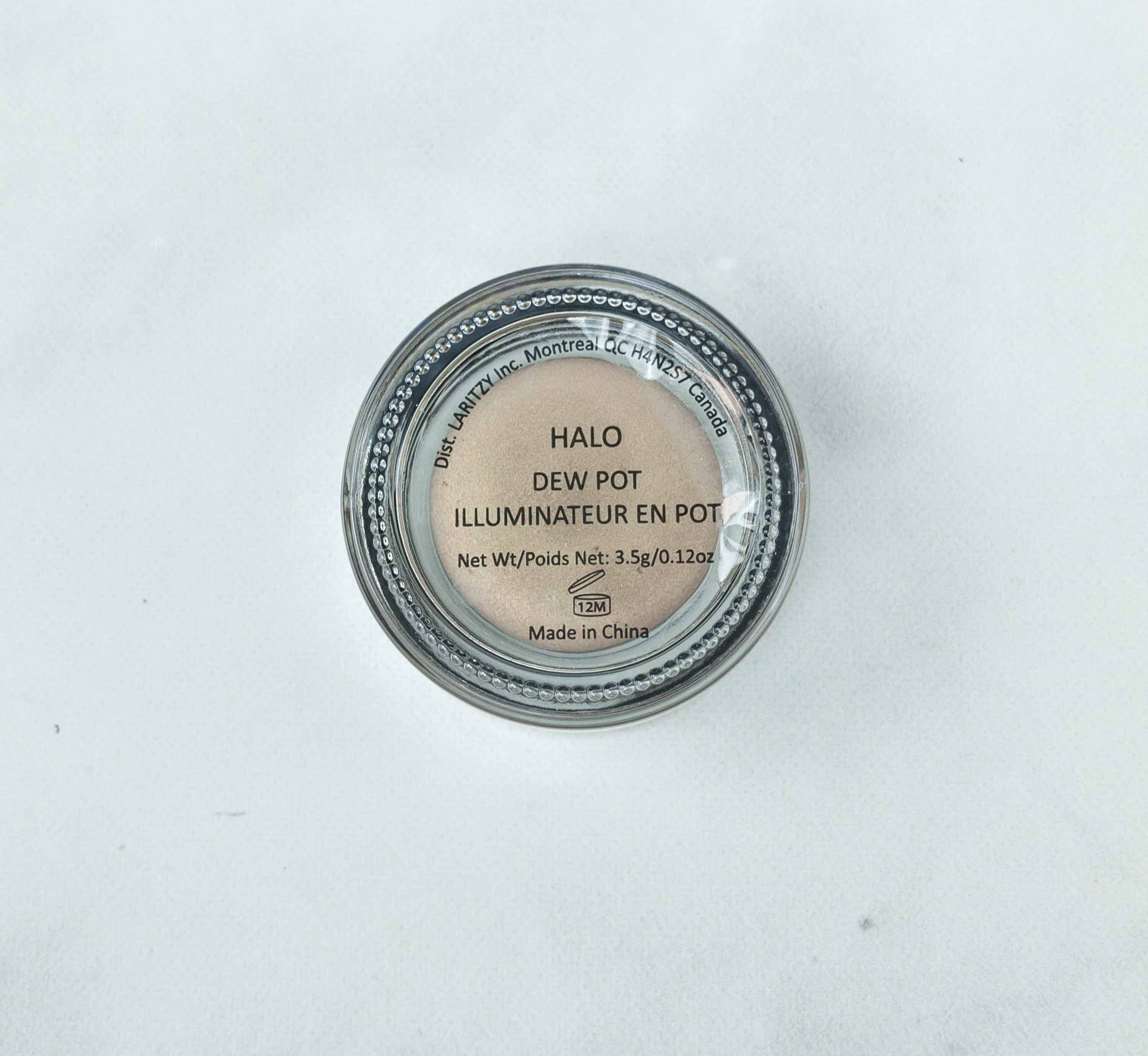 Just gently dab onto the cheekbones, browbones, cupid's bow and down to the center of the nose to accentuate features. It can also be applied with highlighter brush on bare skin or on top of other makeup.
YouTheory Collagen Powder ($3.18) This powder can be mixed with water, coffee, or juice. It claims to help reduce the effects of skin aging.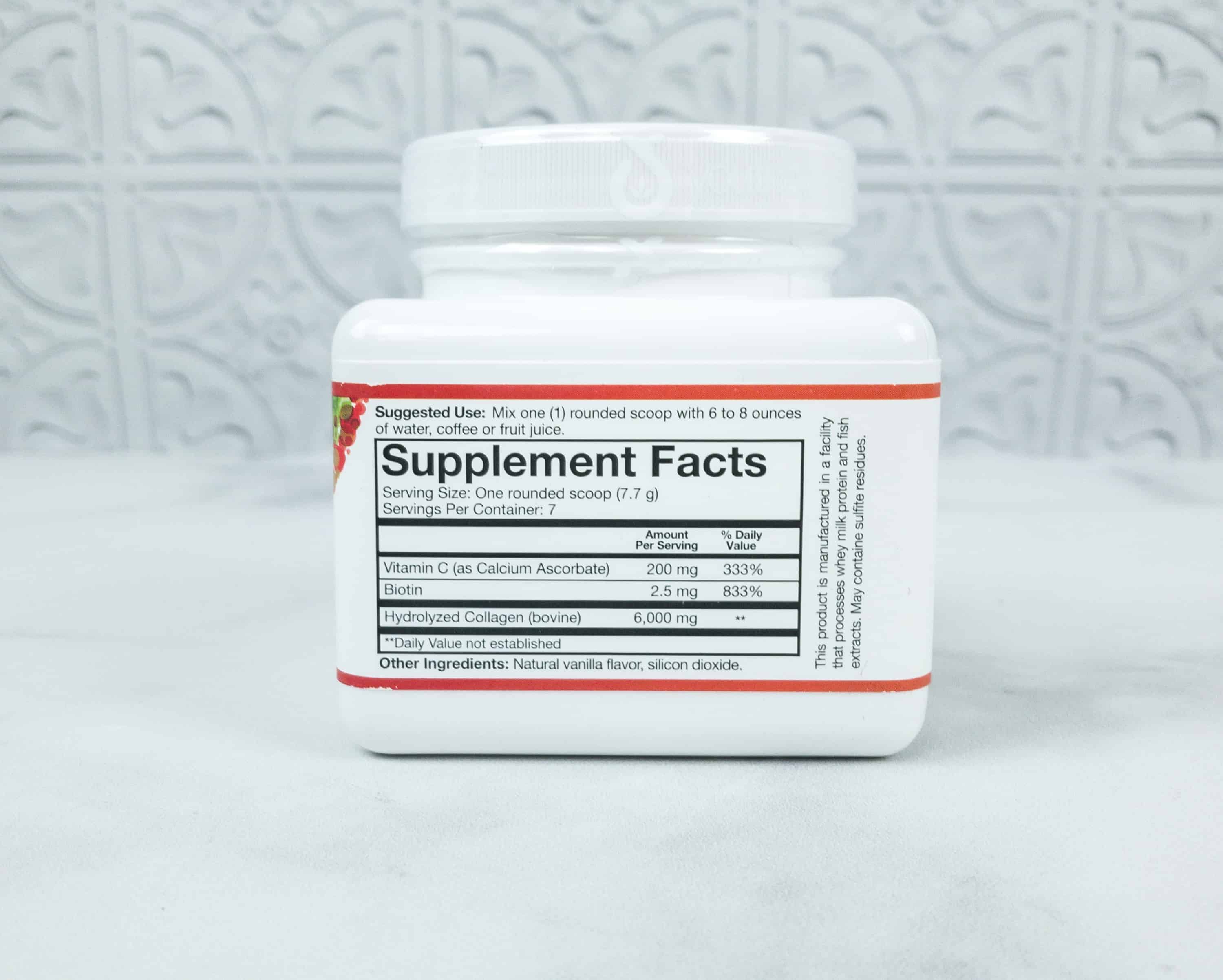 It also promises to help replenish collagen, and support ligaments and tendons.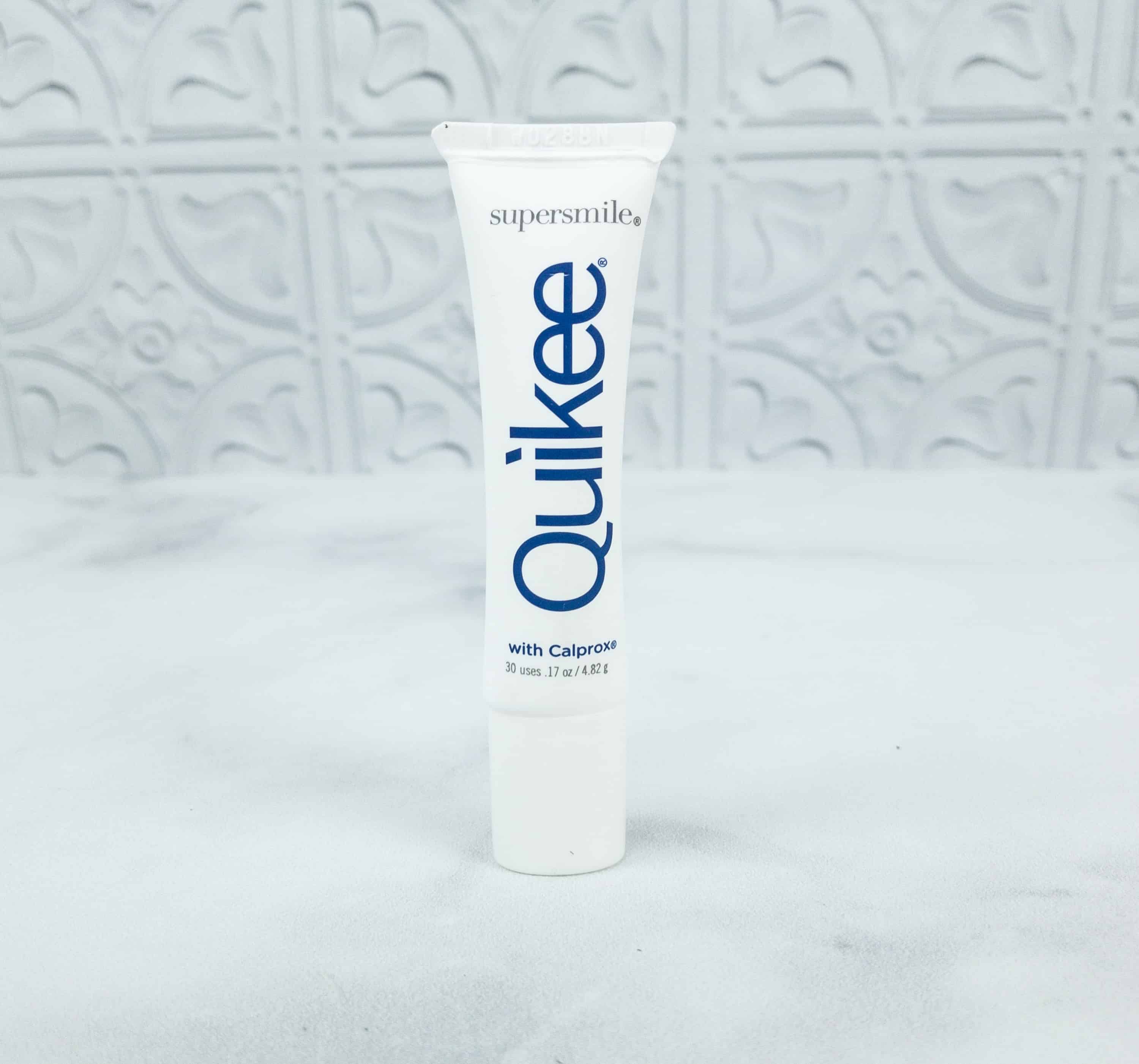 Supersmile Quikee with Calprox ($18) It's a whitening, on-the-go polish that delivers brighter teeth and fresher breath without the need to brush. It contains Calprox that dissolves sticky bio-film where bacteria and plaque adhere to. It also contains calcium and phosphates that strengthens the enamel of the teeth.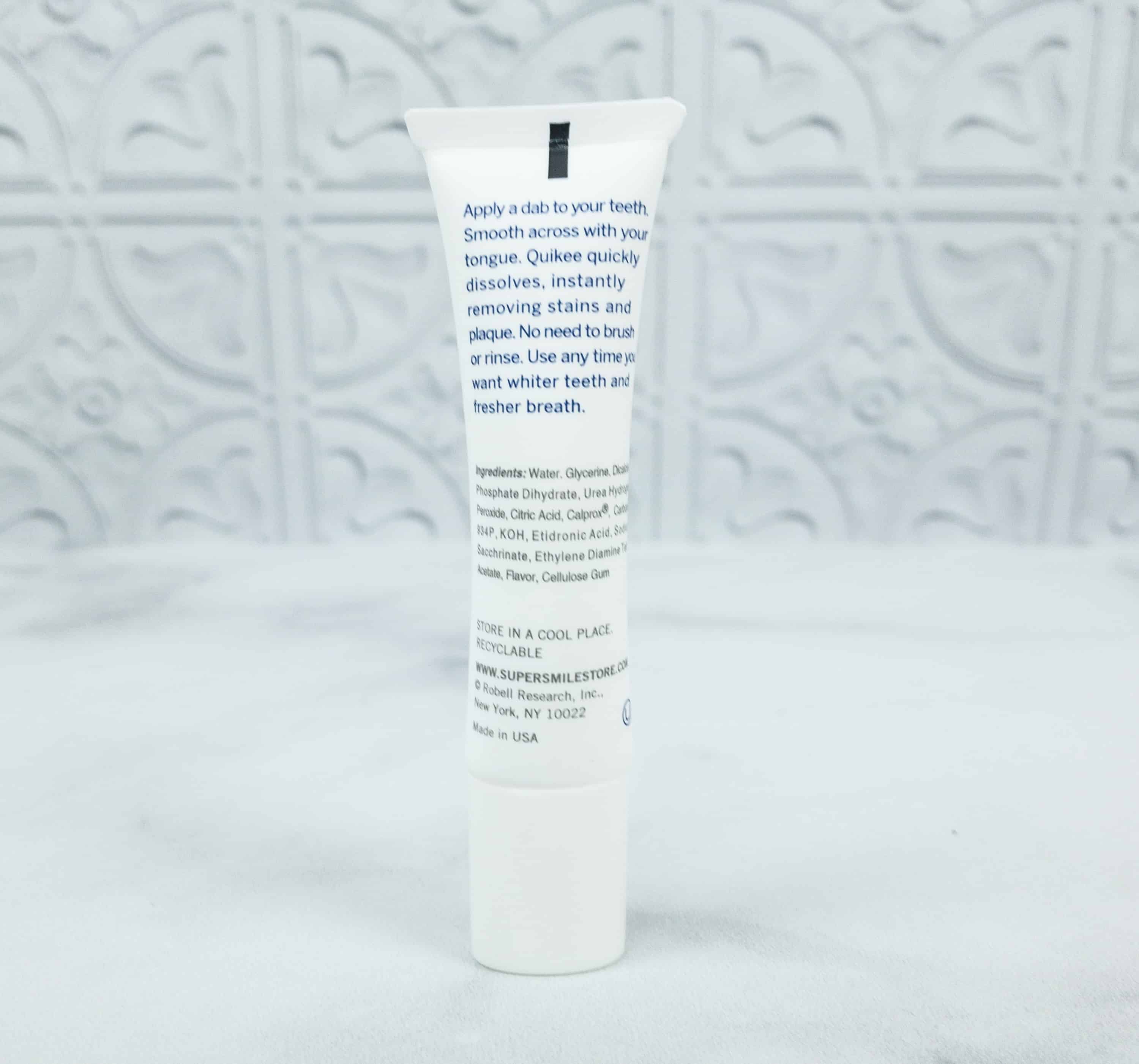 It is kosher and free of silica, parabens, sulfates and known allergens. Just apply a dab of product to teeth and sweep tongue back and forth to circulate the polish.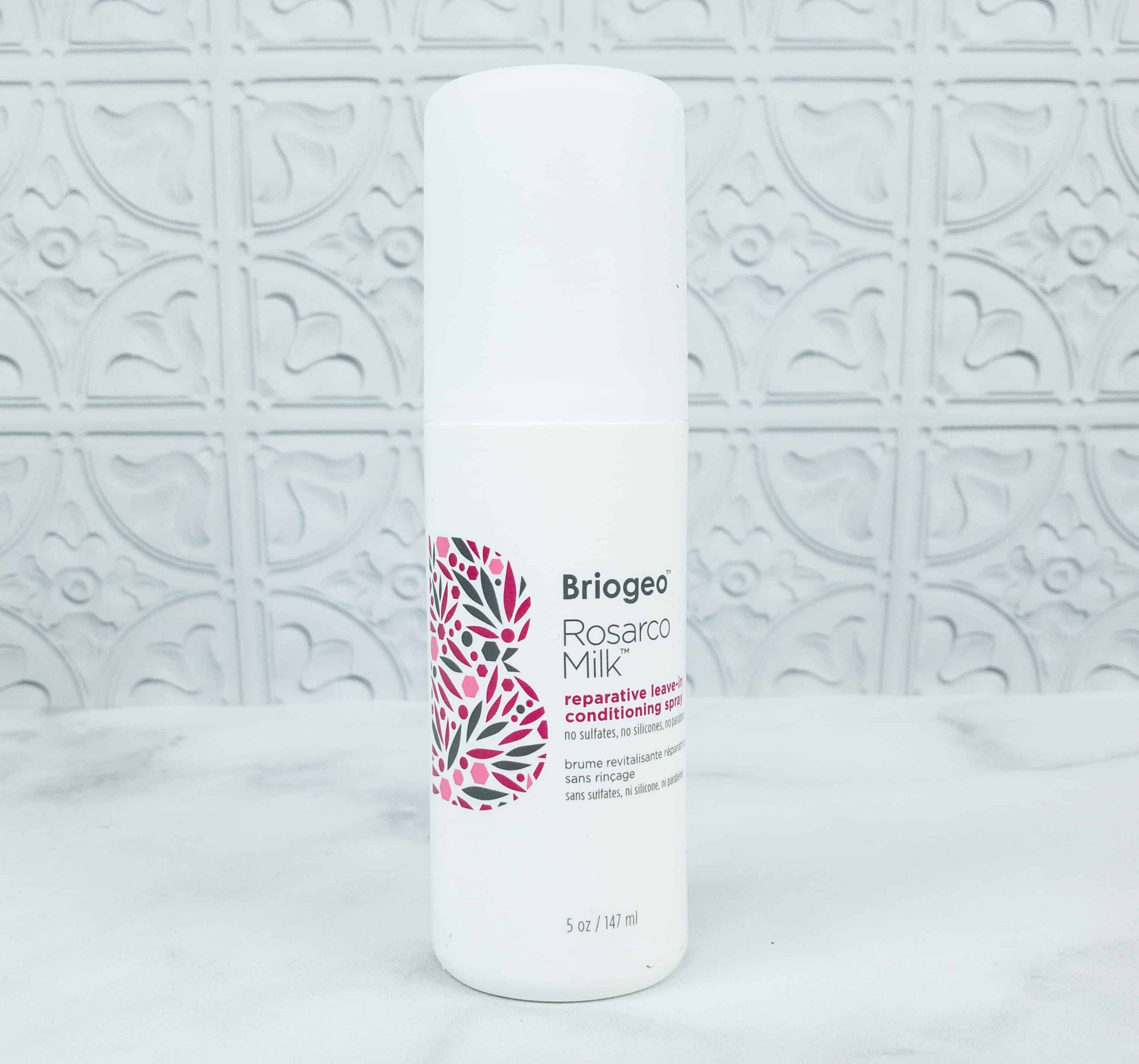 Briogeo Rosarco Milk Leave-In Conditioning Spray ($20) Made with argan, rosehip, and coconut oils, this lightweight leave-in conditioner brings reparative hydration, enhances manageability, diminishes frizz, and protects hair from heat and UV rays. It also keeps hair soft and shiny. For best results, concentrate the product on the mid-lengths and ends of your hair. It's such a must have product and it's great to find this size in the box!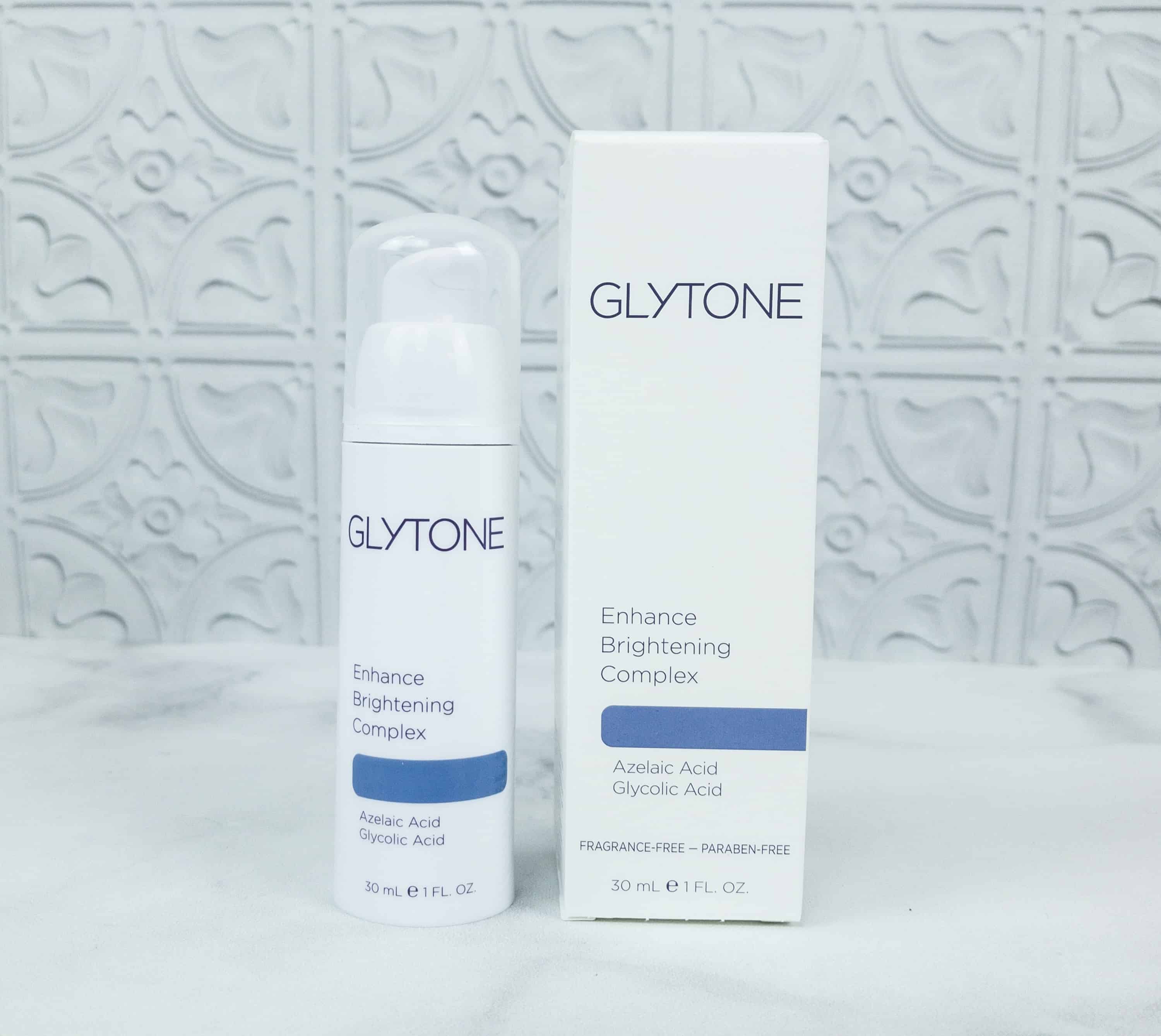 Glytone Enhance Brightening Complex ($74) This treatment was specifically made to improve the appearance of dark spots and for keeping your skin tone even and radiant. It forms a combination of organic acids that also leaves the skin soft and nourished.  It's hypoallergenic and non-comedogenic too. I love that it's fragrance free (and paraben free too!). Yay for dark spot reduction!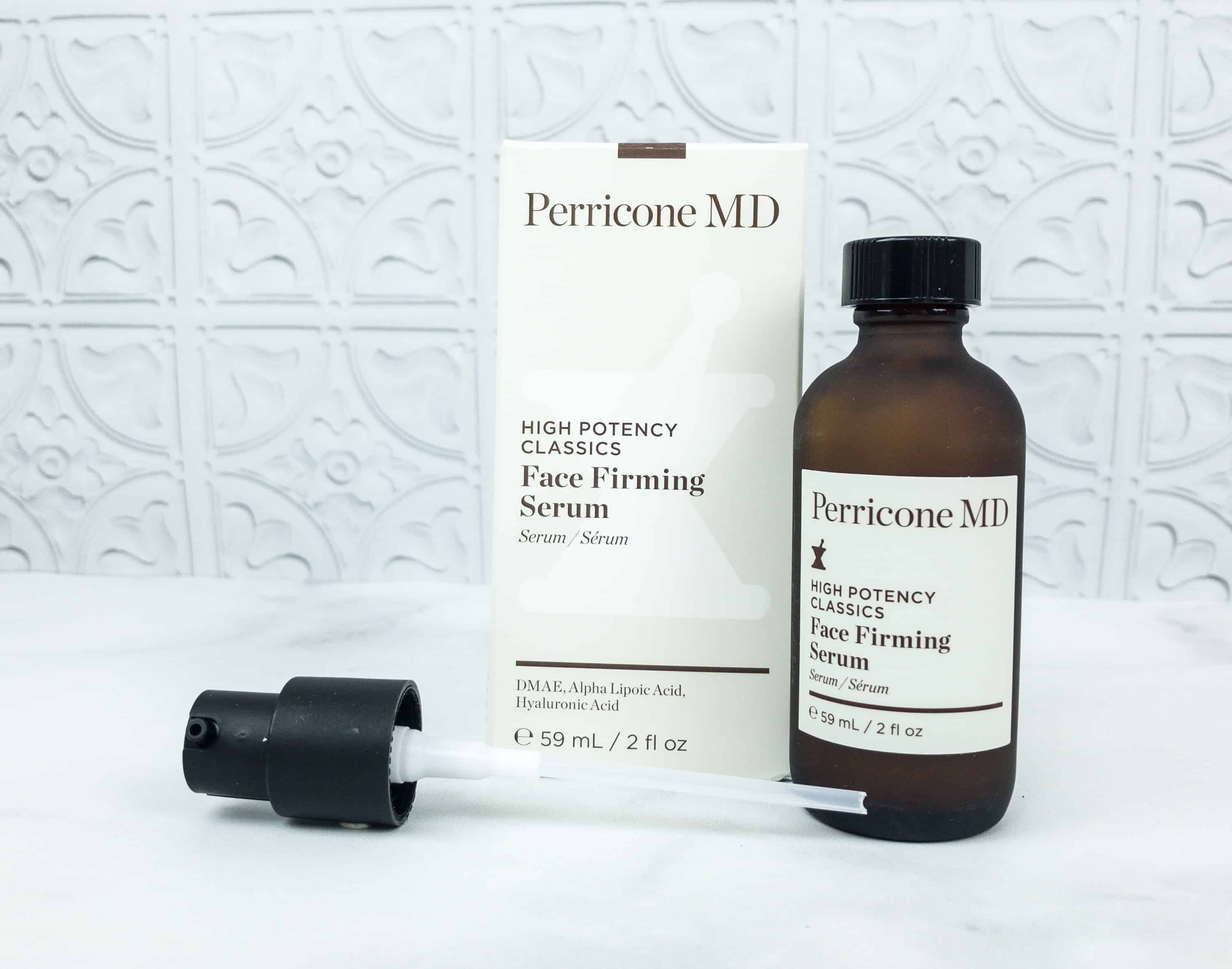 Perricone MD Face Firming Serum ($99) Ideally applied over entire cleansed face in gentle motions, this serum improves the appearance of wrinkles by focusing on micro-scars and delivers a luminous complexion with alpha lipoic acid and antioxidants. For best results, you can apply a moisturizer after the serum. It is free of parabens, sulfates, and phthalates. I'm really excited about this one because it's so pricey and has great active ingredients that should do the work that's promised!
New Beauty Test Tube seriously took us for a ride to skin care fantasy by giving us full-sized, deluxe products that we can use as a new regimen. We are given innovative products as promised and all of them are about $300 with the face firming serum doing the heavy lifting worth $99. I'm always grateful for new skincare loot but I love the scrubber because of the feature that it can indicate whether you can change it already or not. We have something for hair care, makeup, bath essentials, teeth care, and even collagen powder. Overall, I'd like to make the most out of all the items and I'm glad there are no fillers! What a reboot!
What do you think of this month's New Beauty Test Tube?